Wine And Time Quotes
Collection of top 50 famous quotes about Wine And Time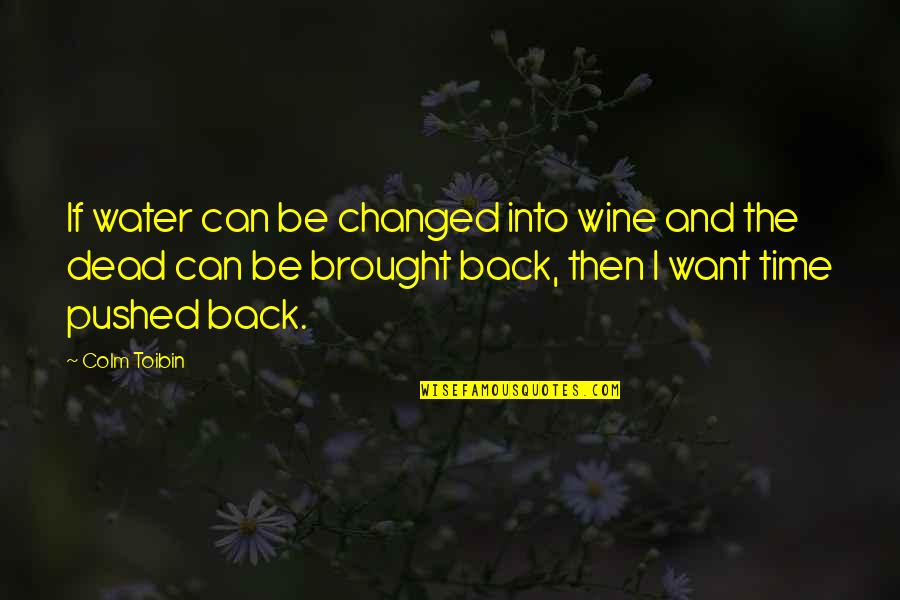 If water can be changed into wine and the dead can be brought back, then I want time pushed back.
—
Colm Toibin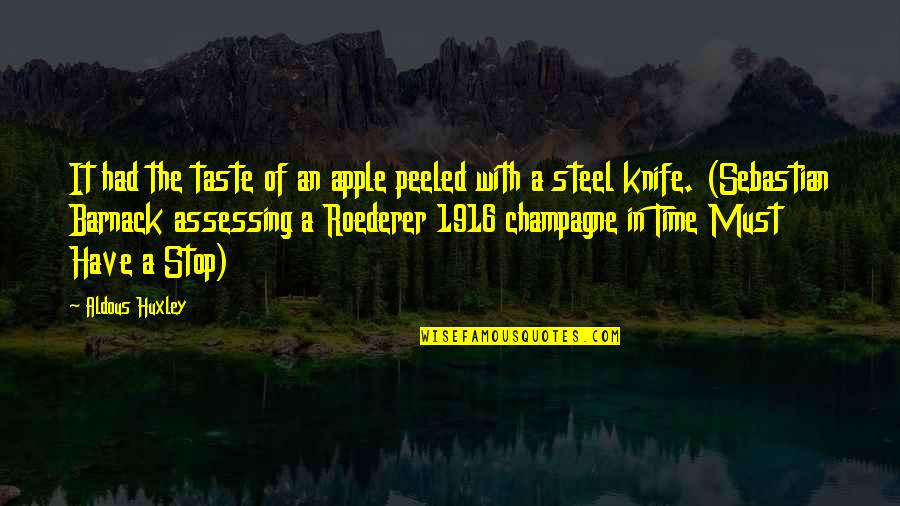 It had the taste of an apple peeled with a steel knife. (Sebastian Barnack assessing a Roederer 1916 champagne in Time Must Have a Stop)
—
Aldous Huxley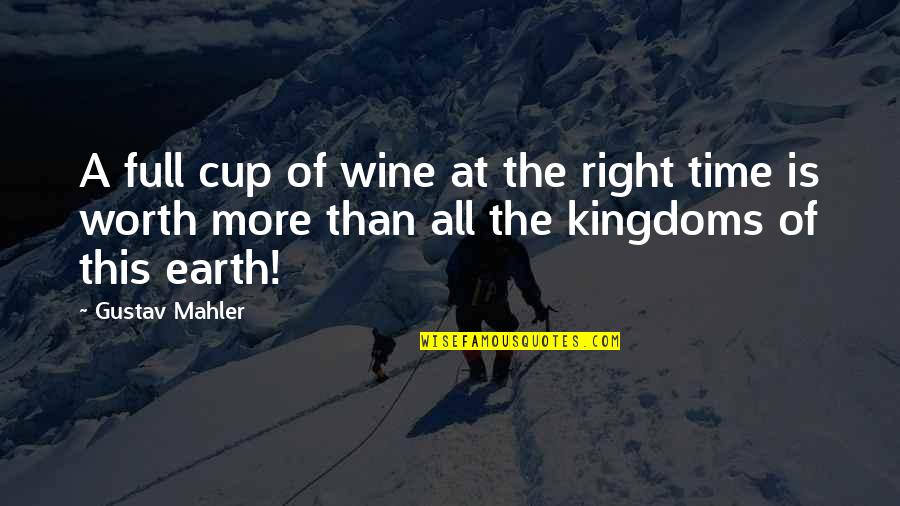 A full cup of wine at the right time is worth more than all the kingdoms of this earth!
—
Gustav Mahler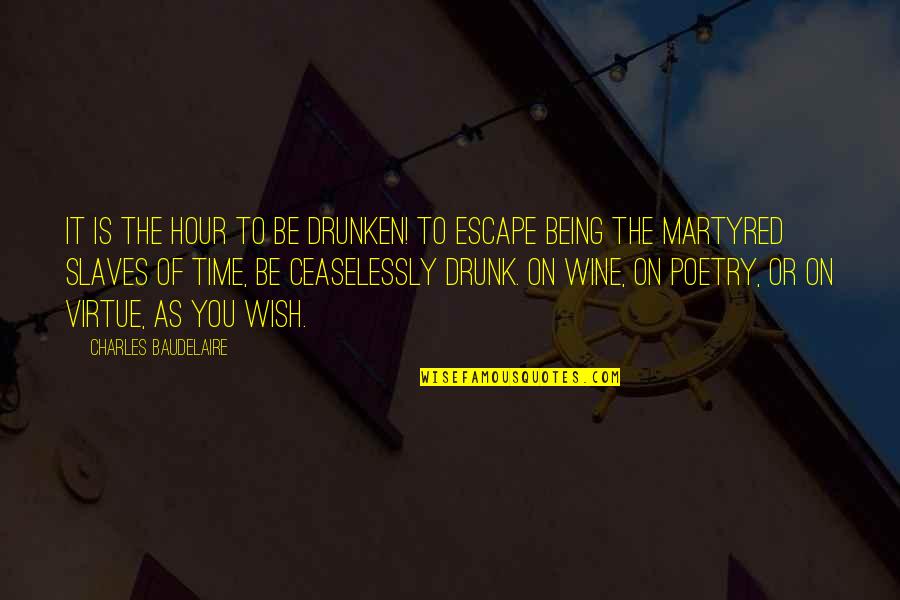 It is the hour to be drunken! to escape being the martyred slaves of time, be ceaselessly drunk. On wine, on poetry, or on virtue, as you wish.
—
Charles Baudelaire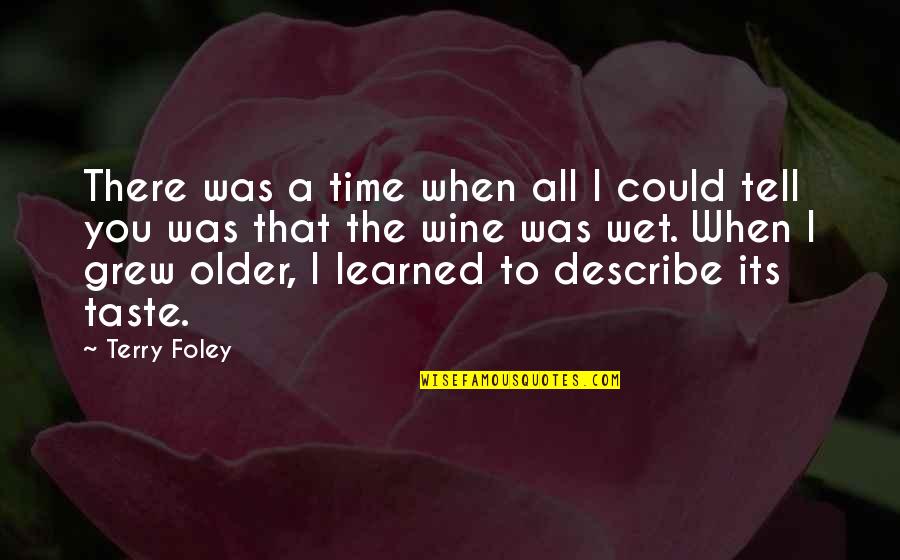 There was a time when all I could tell you was that the wine was wet. When I grew older, I learned to describe its taste.
—
Terry Foley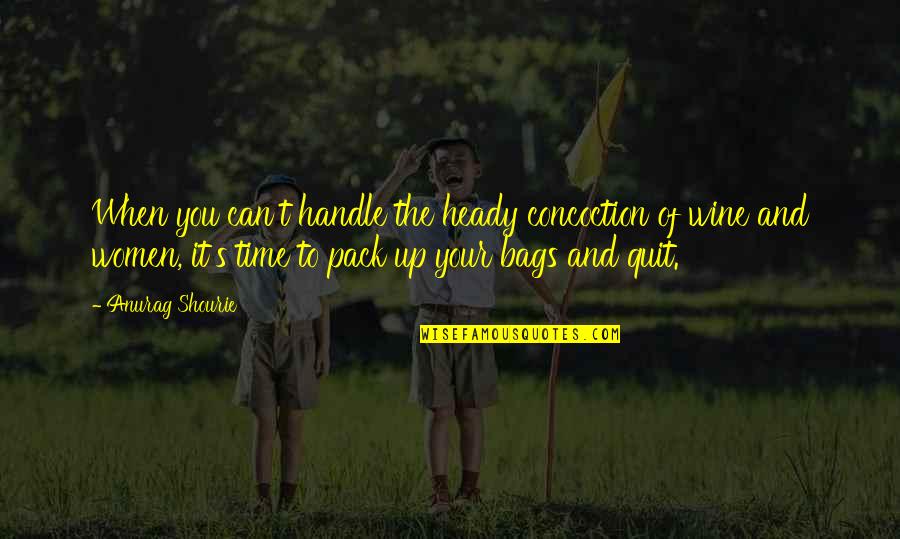 When you can't handle the heady concoction of wine and women, it's time to pack up your bags and quit.
—
Anurag Shourie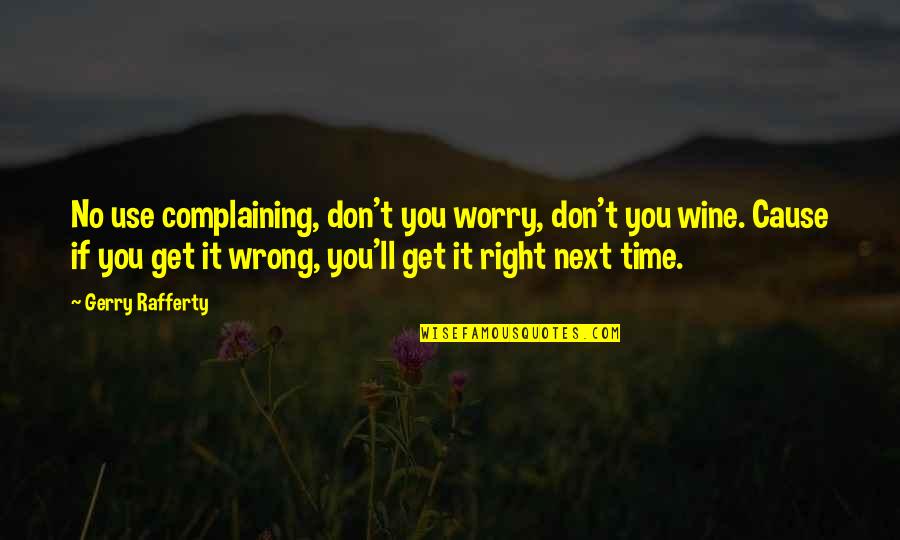 No use complaining, don't you worry, don't you wine. Cause if you get it wrong, you'll get it right next time.
—
Gerry Rafferty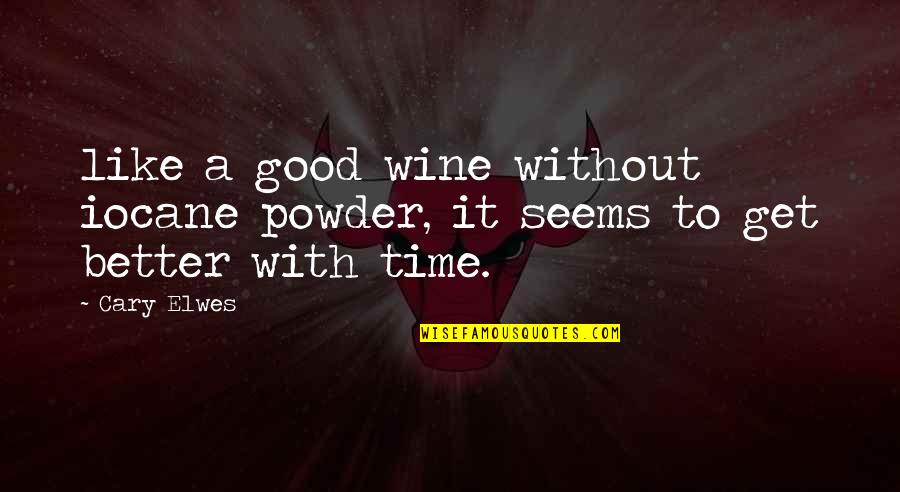 like a good wine without iocane powder, it seems to get better with time.
—
Cary Elwes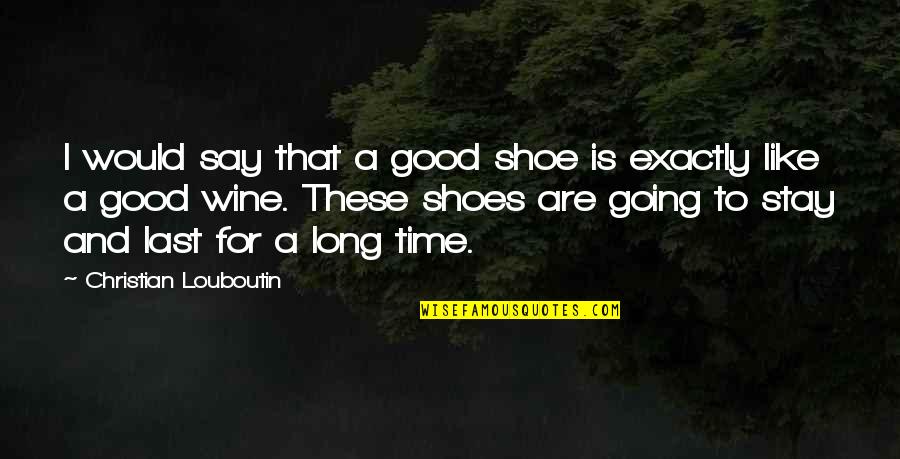 I would say that a good shoe is exactly like a good wine. These shoes are going to stay and last for a long time.
—
Christian Louboutin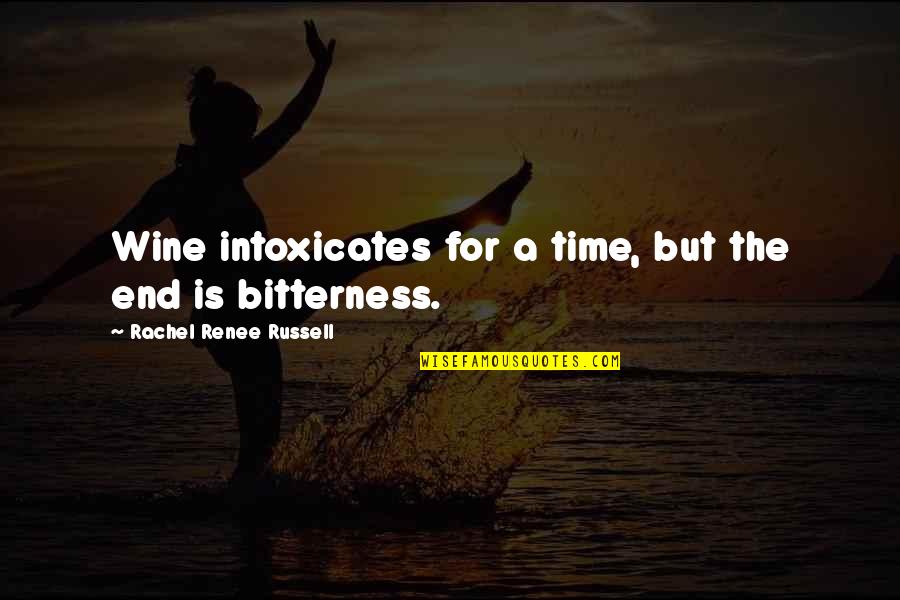 Wine intoxicates for a time, but the end is bitterness.
—
Rachel Renee Russell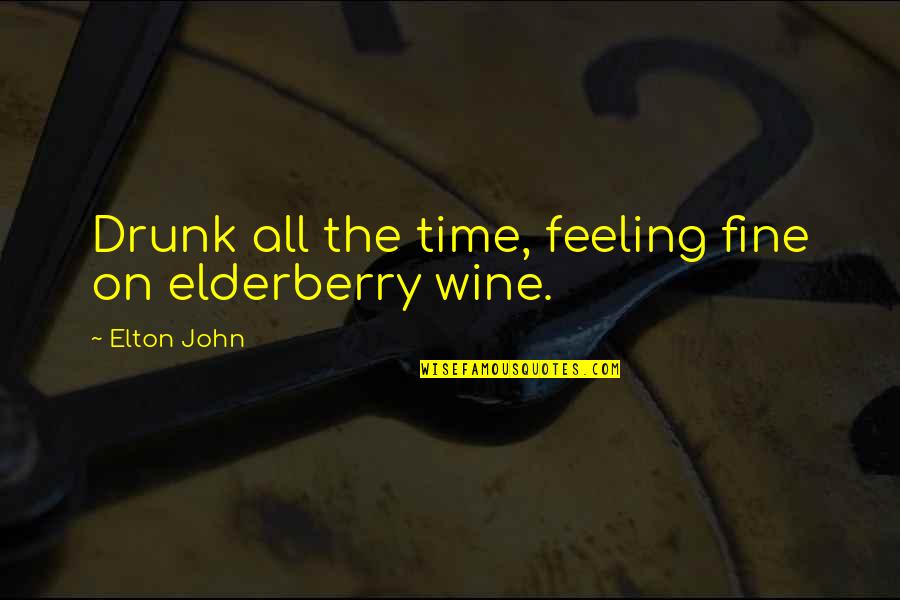 Drunk all the time, feeling fine on elderberry wine.
—
Elton John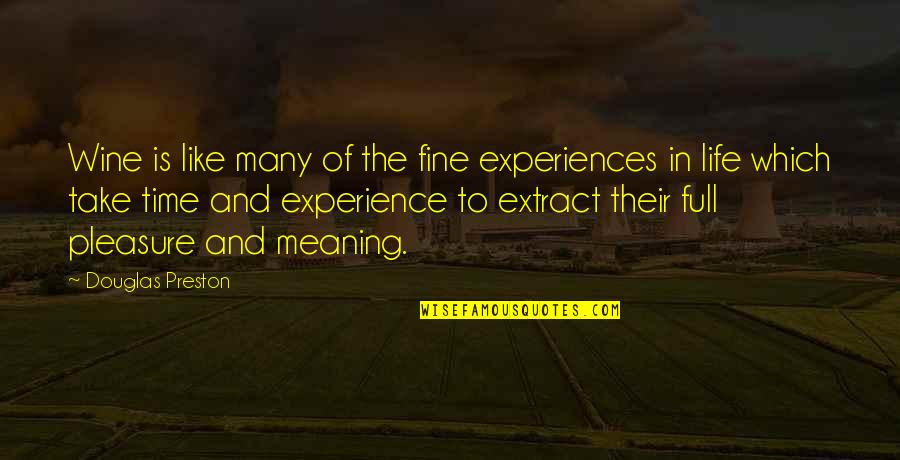 Wine is like many of the fine experiences in life which take time and experience to extract their full pleasure and meaning.
—
Douglas Preston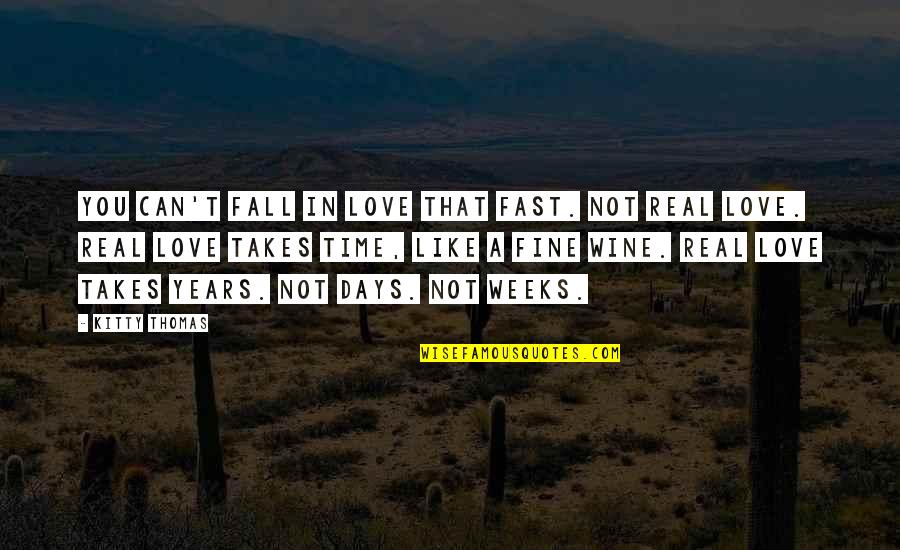 You can't fall in love that fast. Not real love. Real love takes time, like a fine wine. Real love takes years. Not days. Not weeks.
—
Kitty Thomas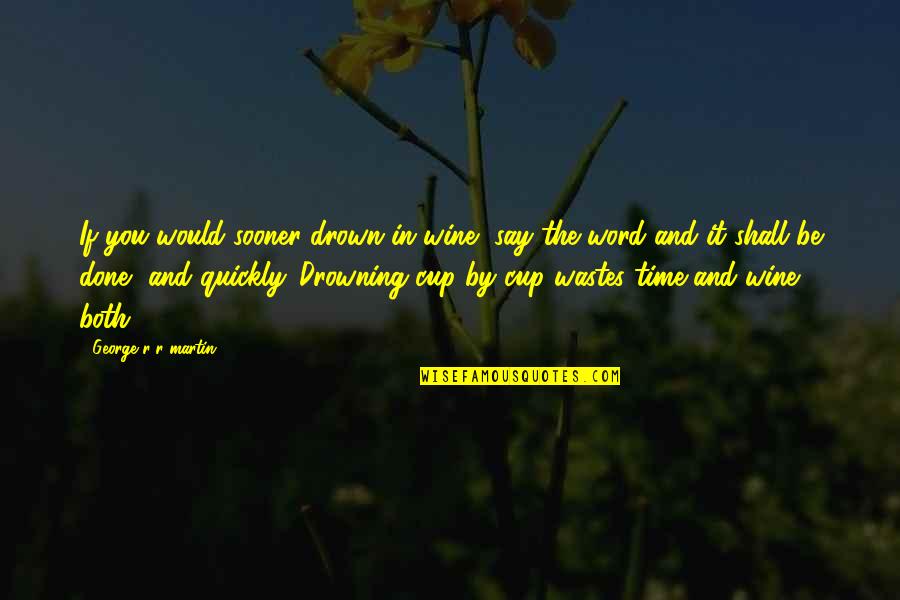 If you would sooner drown in wine, say the word and it shall be done, and quickly. Drowning cup by cup wastes time and wine both.
—
George R R Martin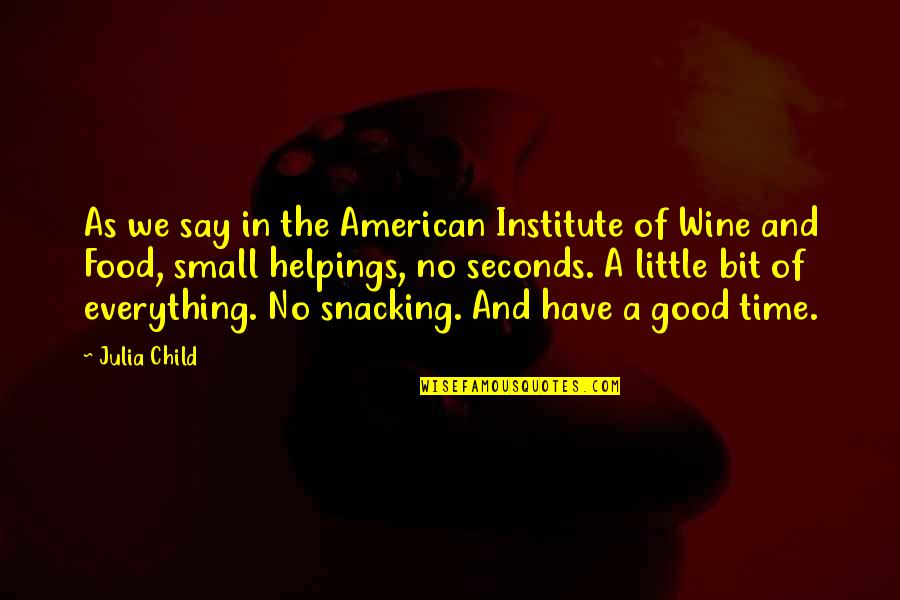 As we say in the American Institute of Wine and Food, small helpings, no seconds. A little bit of everything. No snacking. And have a good time. —
Julia Child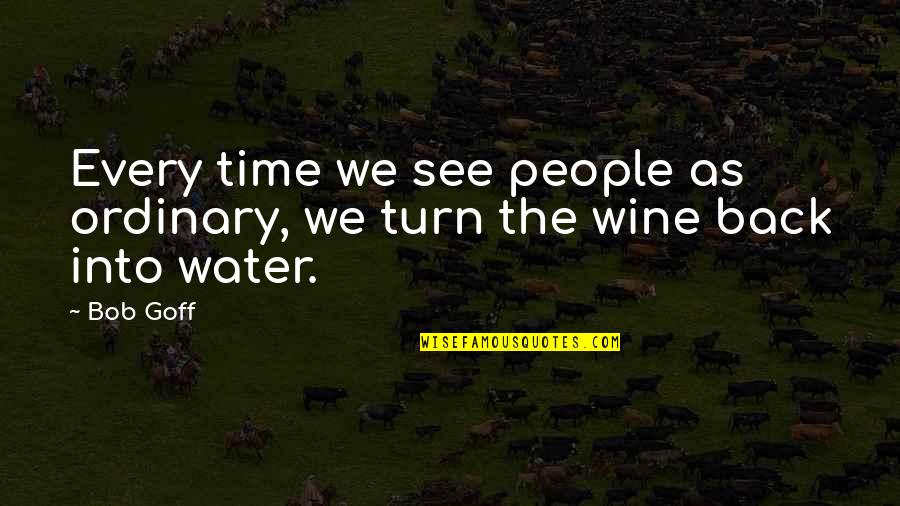 Every time we see people as ordinary, we turn the wine back into water. —
Bob Goff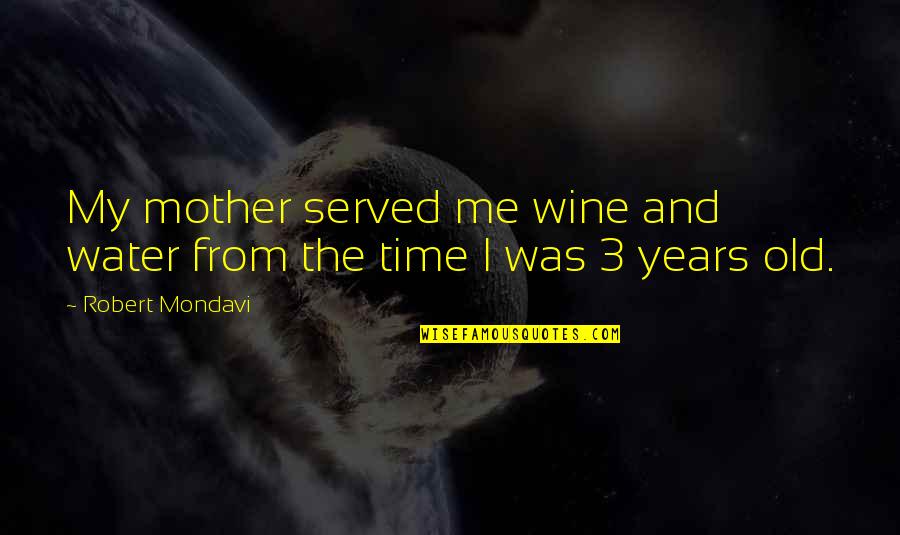 My mother served me wine and water from the time I was 3 years old. —
Robert Mondavi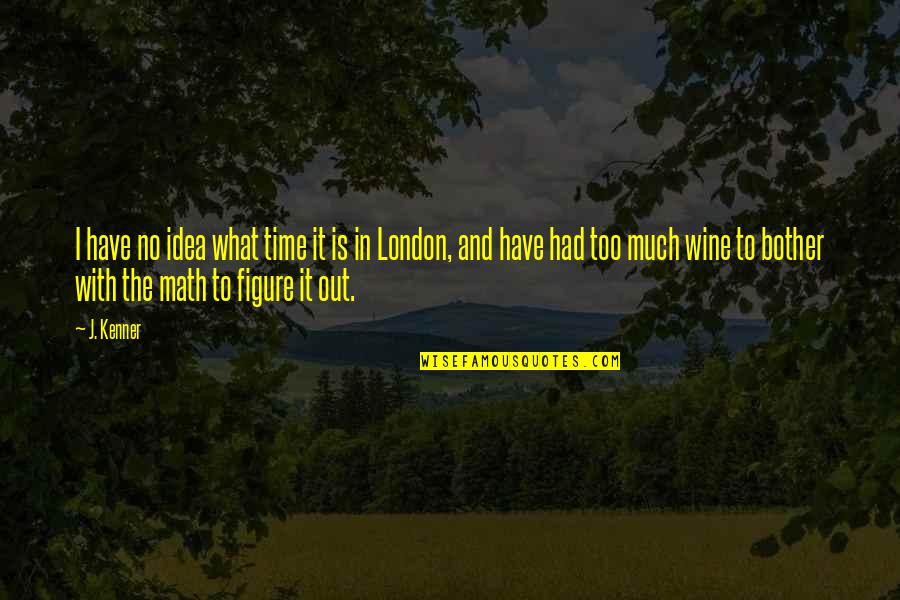 I have no idea what time it is in London, and have had too much wine to bother with the math to figure it out. —
J. Kenner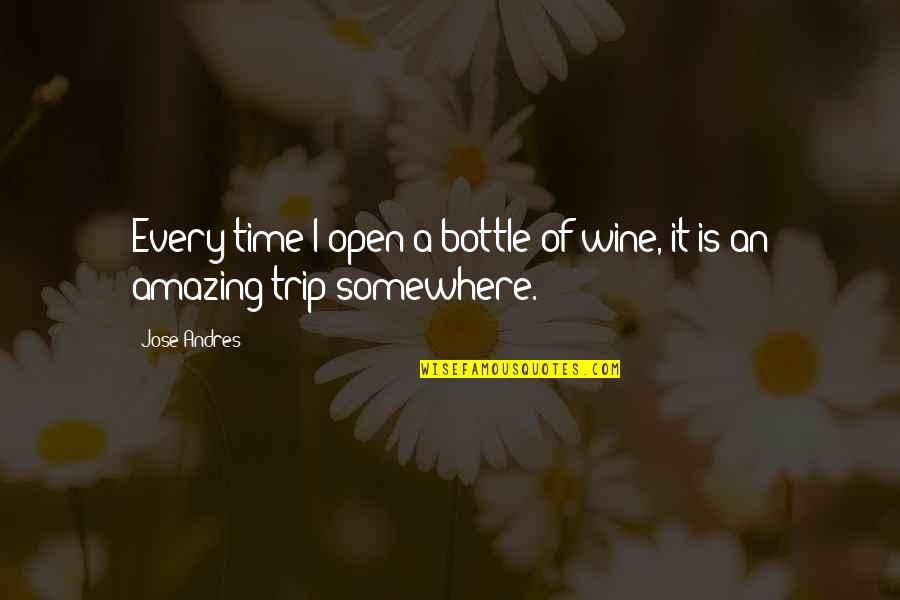 Every time I open a bottle of wine, it is an amazing trip somewhere. —
Jose Andres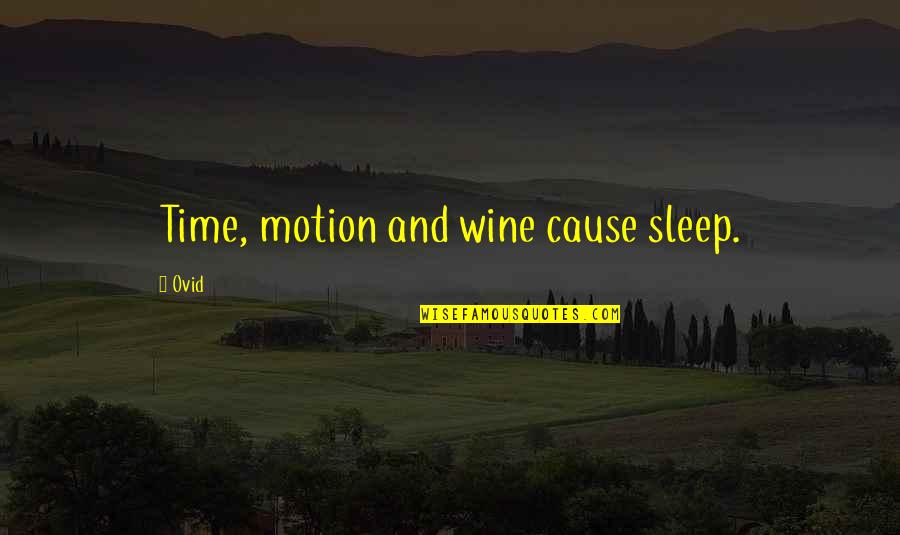 Time, motion and wine cause sleep. —
Ovid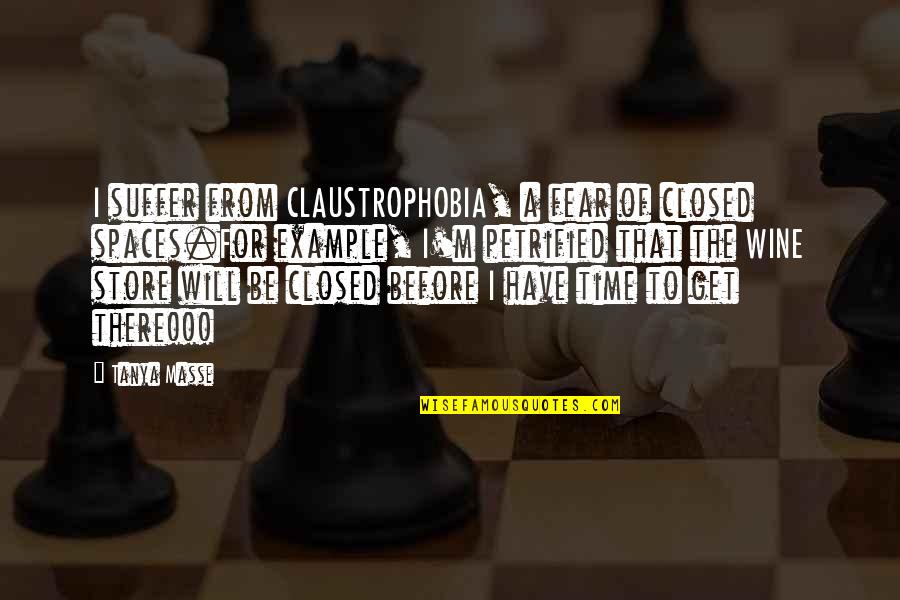 I suffer from CLAUSTROPHOBIA, a fear of closed spaces.For example, I'm petrified that the WINE store will be closed before I have time to get there!!! —
Tanya Masse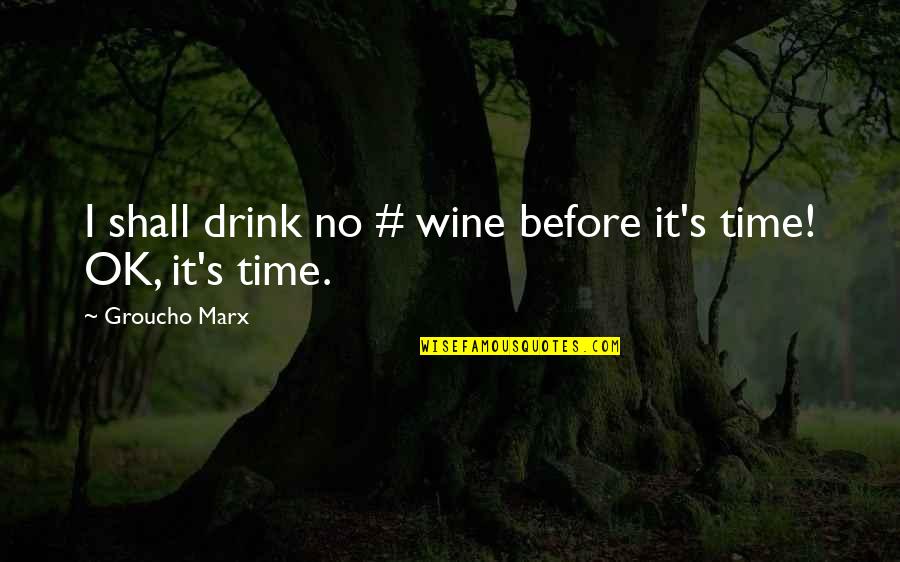 I shall drink no # wine before it's time! OK, it's time. —
Groucho Marx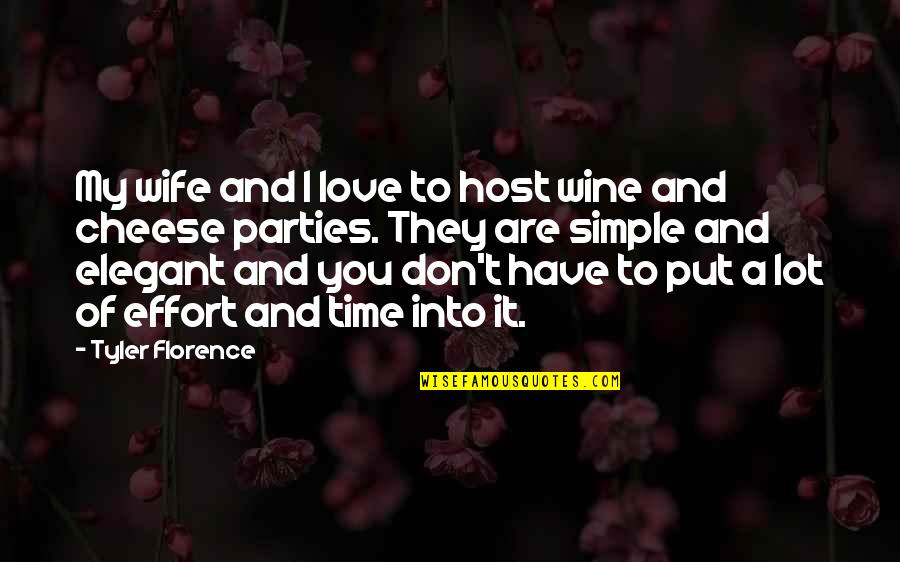 My wife and I love to host wine and cheese parties. They are simple and elegant and you don't have to put a lot of effort and time into it. —
Tyler Florence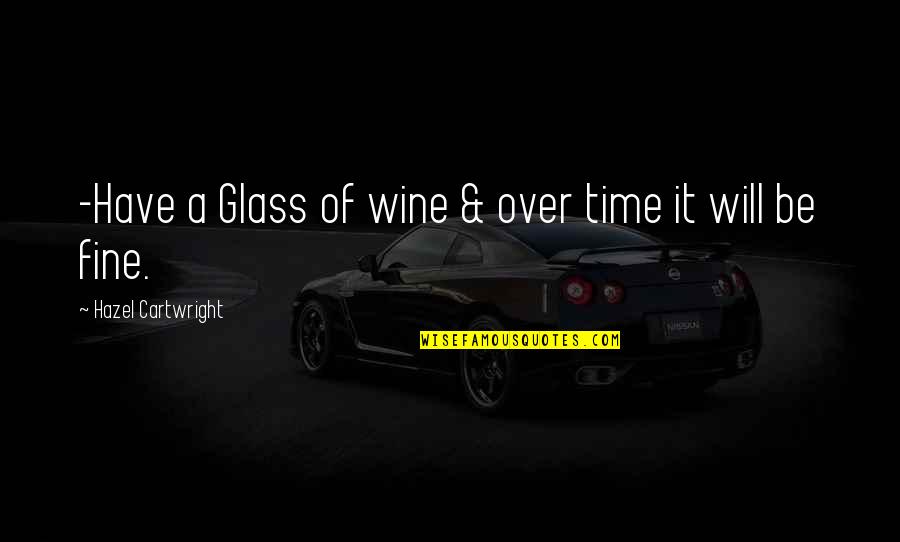 -Have a Glass of wine & over time it will be fine. —
Hazel Cartwright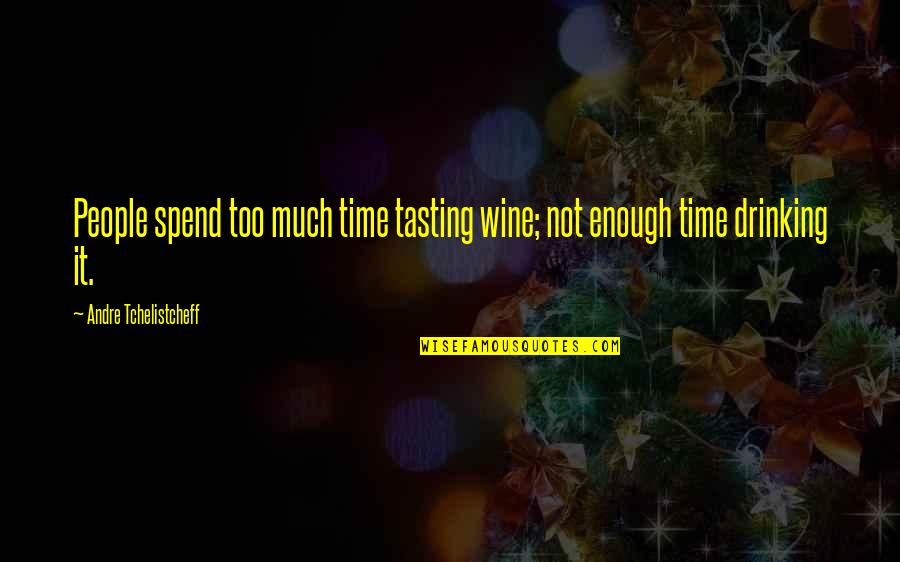 People spend too much time tasting wine; not enough time drinking it. —
Andre Tchelistcheff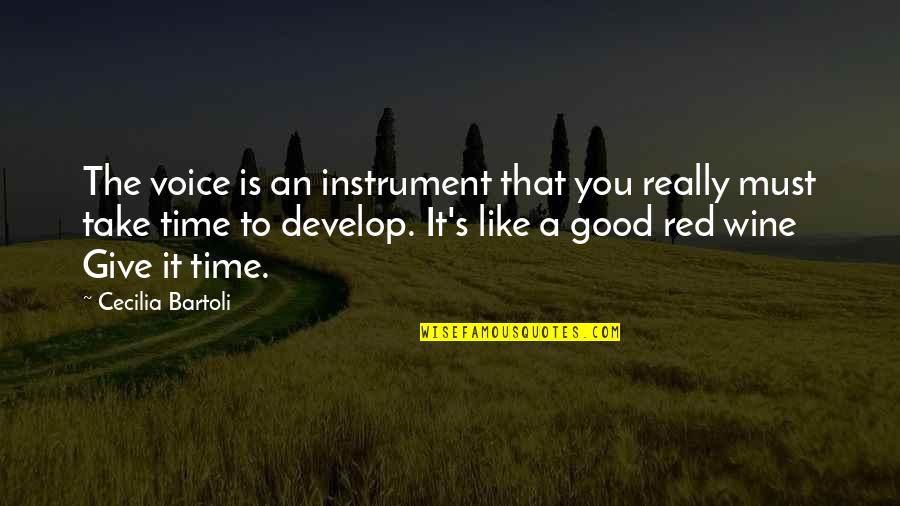 The voice is an instrument that you really must take time to develop. It's like a good red wine Give it time. —
Cecilia Bartoli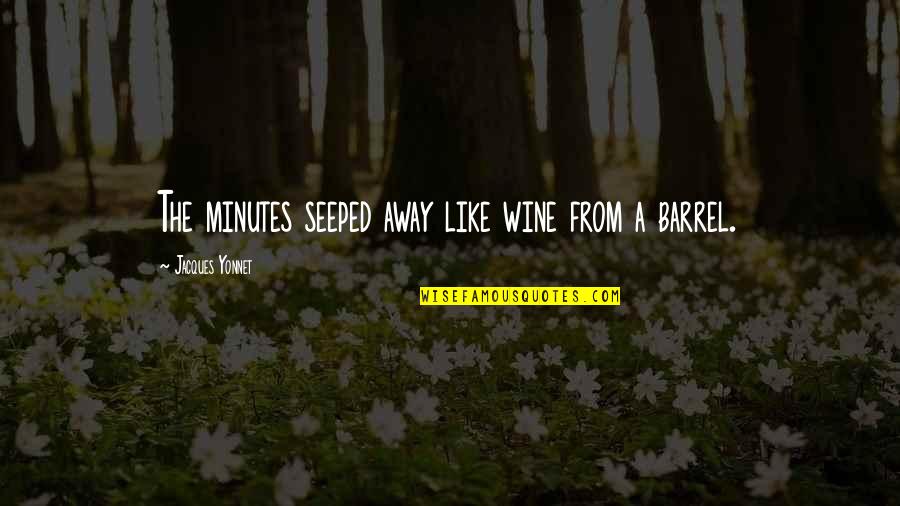 The minutes seeped away like wine from a barrel. —
Jacques Yonnet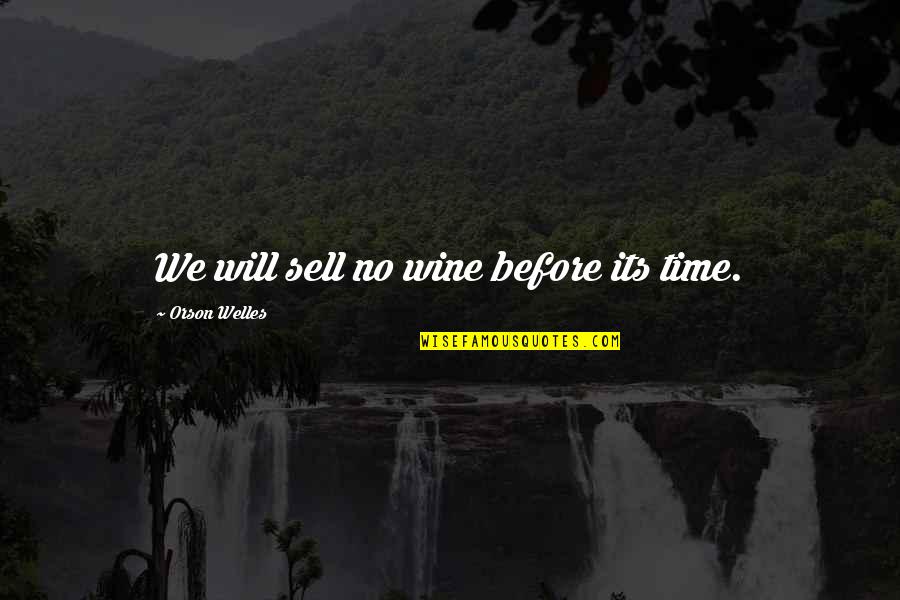 We will sell no wine before its time. —
Orson Welles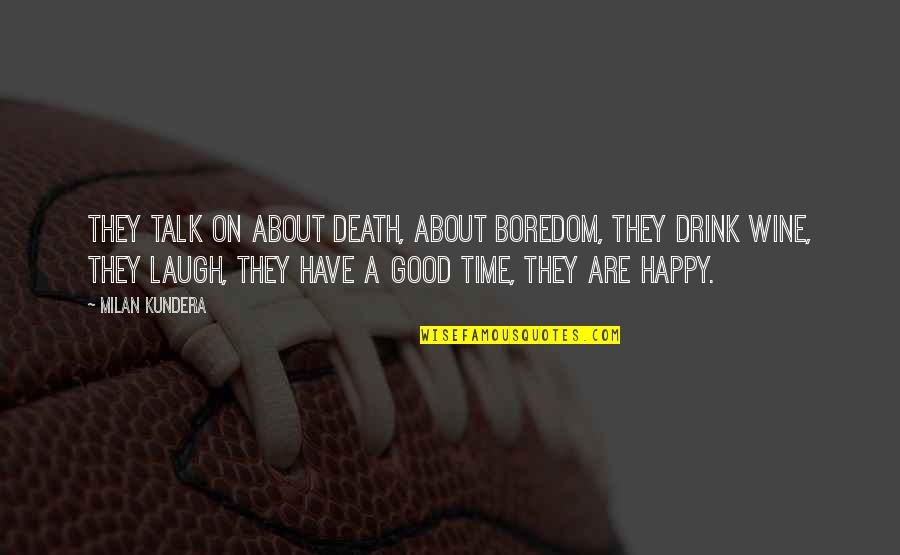 They talk on about death, about boredom, they drink wine, they laugh, they have a good time, they are happy. —
Milan Kundera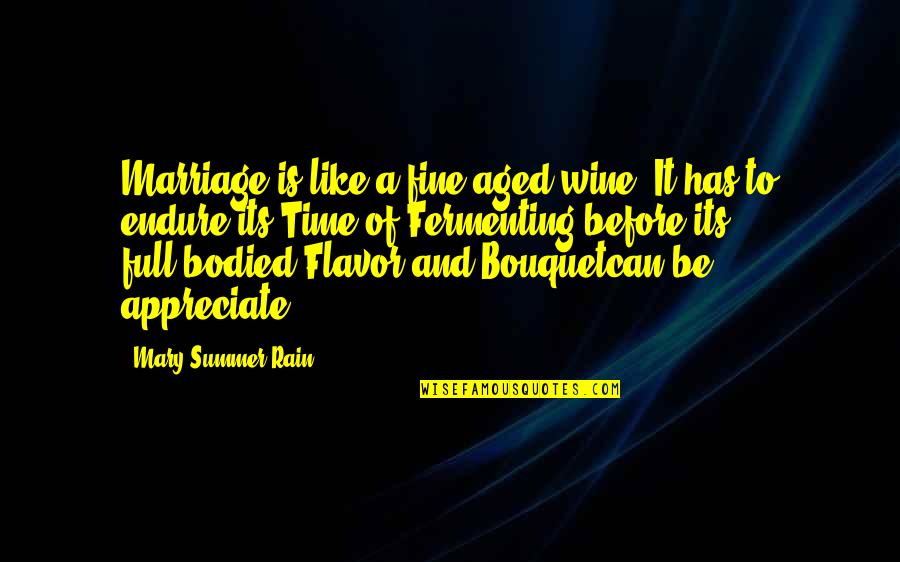 Marriage is like a fine aged wine. It has to endure its Time of Fermenting before its full-bodied Flavor and Bouquetcan be appreciate. —
Mary Summer Rain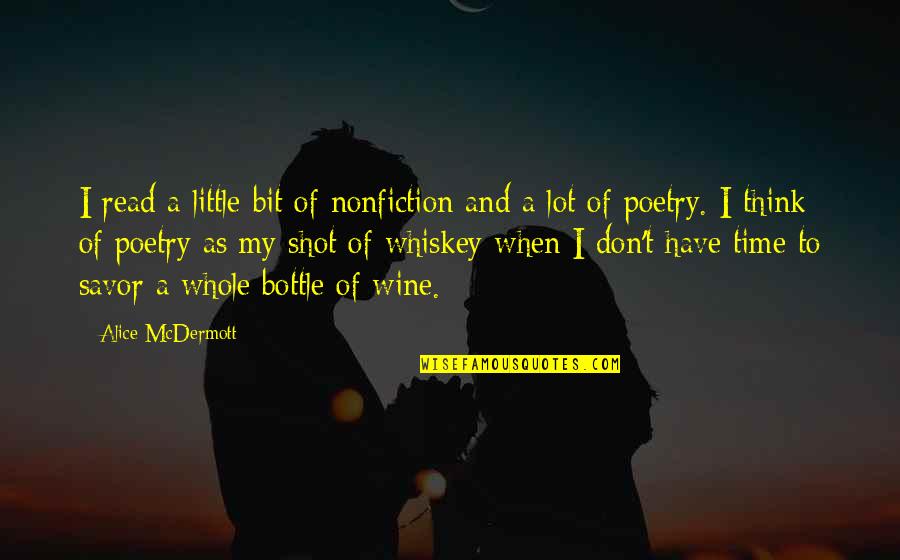 I read a little bit of nonfiction and a lot of poetry. I think of poetry as my shot of whiskey when I don't have time to savor a whole bottle of wine. —
Alice McDermott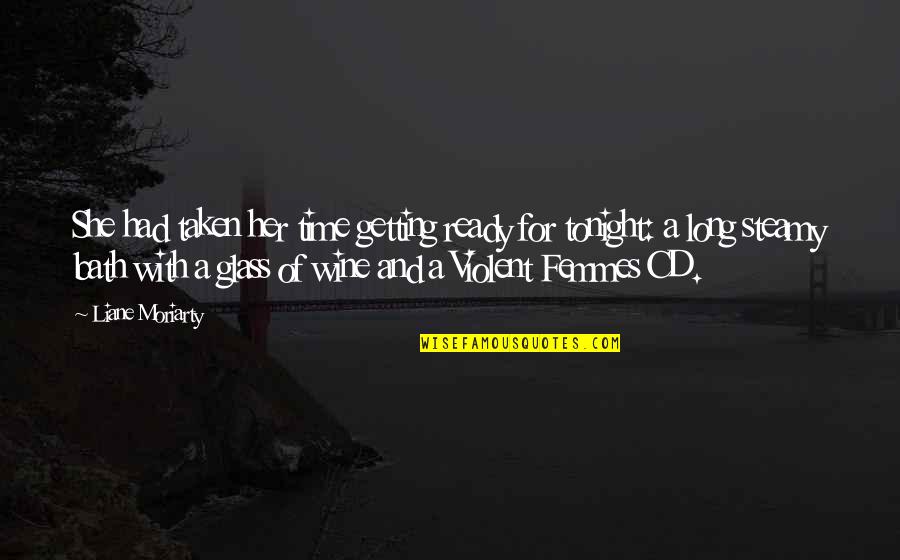 She had taken her time getting ready for tonight: a long steamy bath with a glass of wine and a Violent Femmes CD. —
Liane Moriarty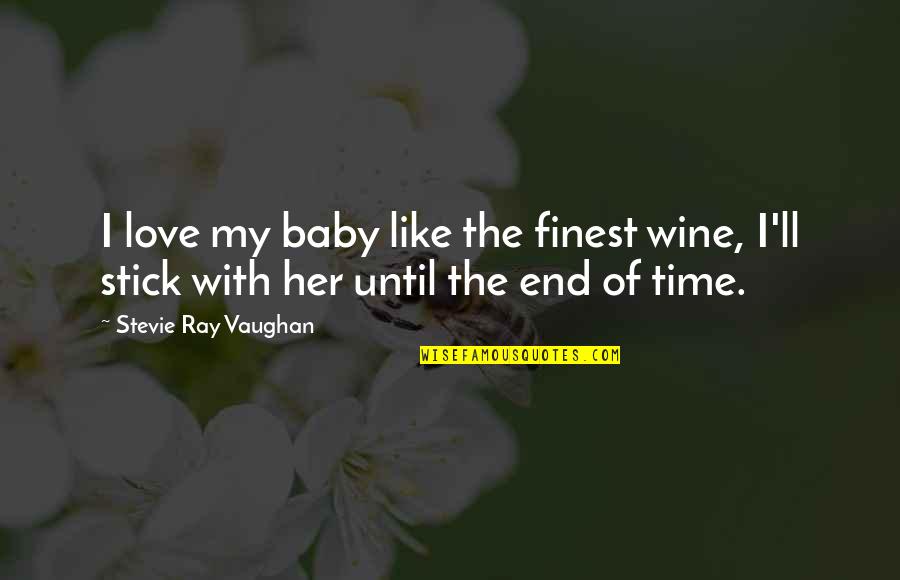 I love my baby like the finest wine, I'll stick with her until the end of time. —
Stevie Ray Vaughan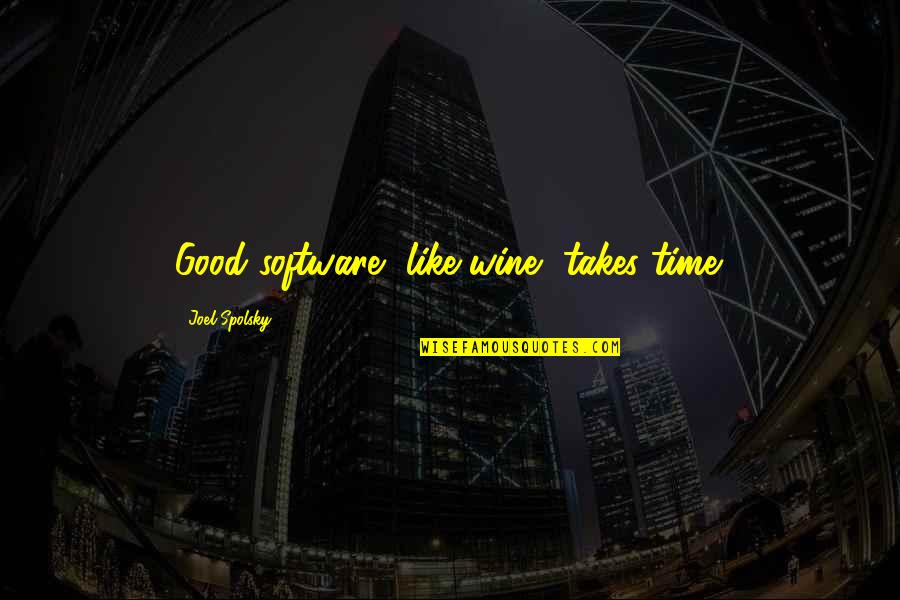 Good software, like wine, takes time. —
Joel Spolsky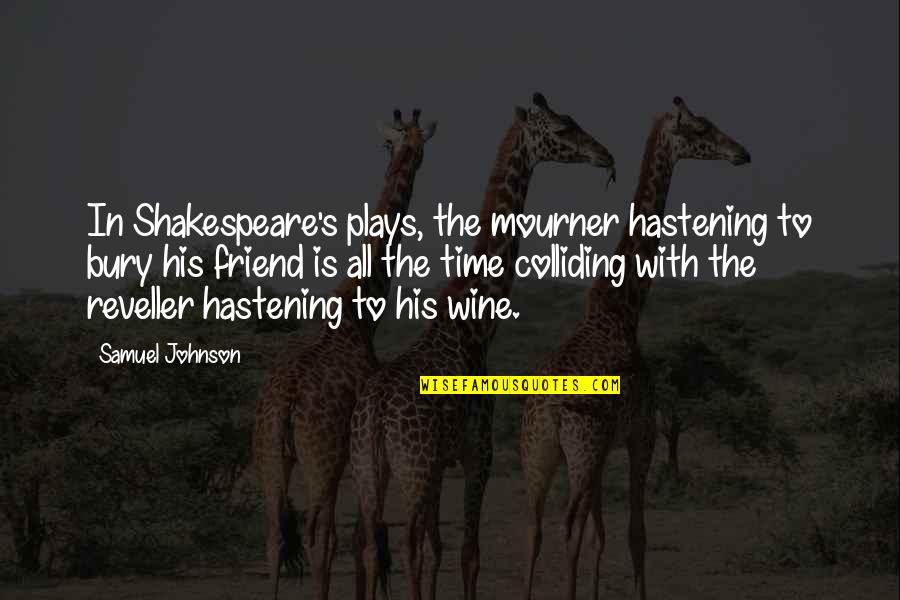 In Shakespeare's plays, the mourner hastening to bury his friend is all the time colliding with the reveller hastening to his wine. —
Samuel Johnson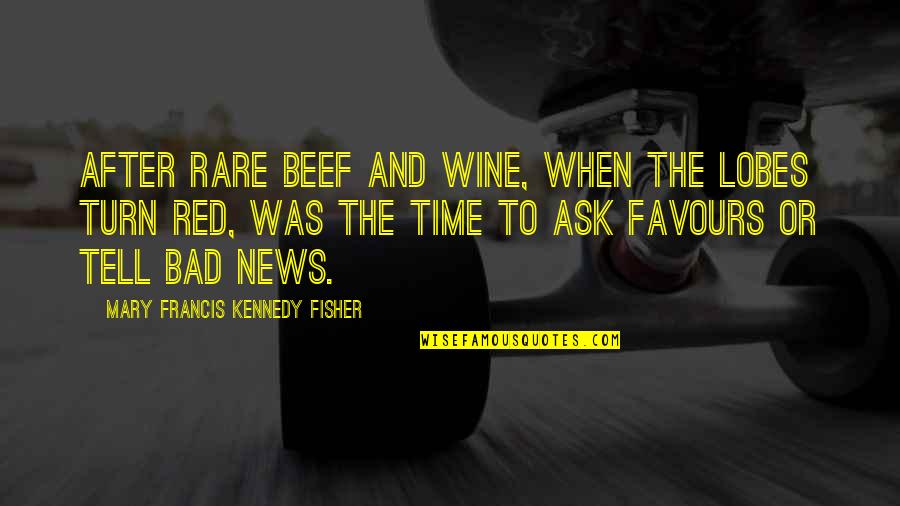 After rare beef and wine, when the lobes turn red, was the time to ask favours or tell bad news. —
Mary Francis Kennedy Fisher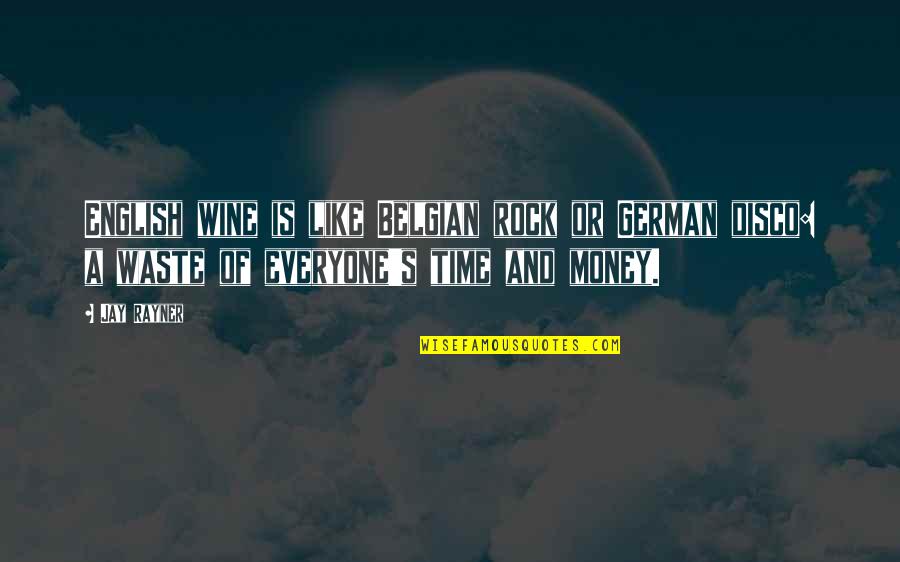 English wine is like Belgian rock or German disco: a waste of everyone's time and money. —
Jay Rayner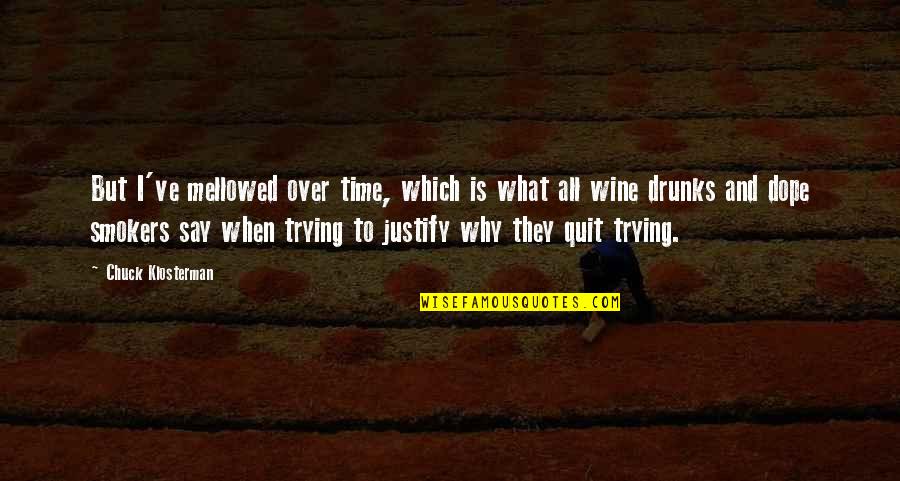 But I've mellowed over time, which is what all wine drunks and dope smokers say when trying to justify why they quit trying. —
Chuck Klosterman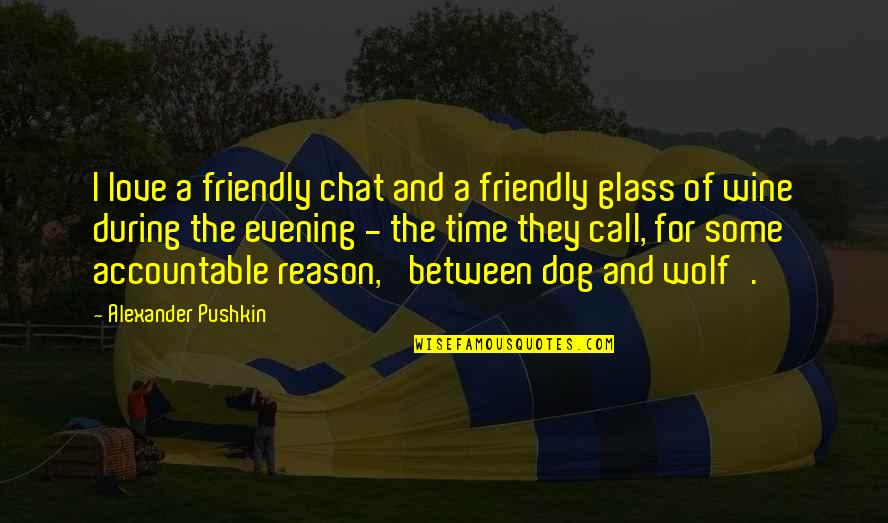 I love a friendly chat and a friendly glass of wine during the evening - the time they call, for some accountable reason, 'between dog and wolf'. —
Alexander Pushkin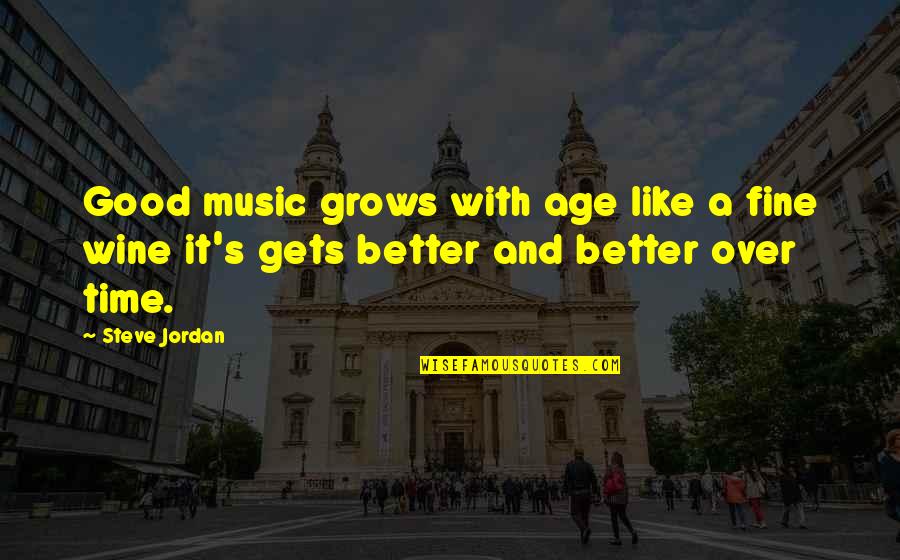 Good music grows with age like a fine wine it's gets better and better over time. —
Steve Jordan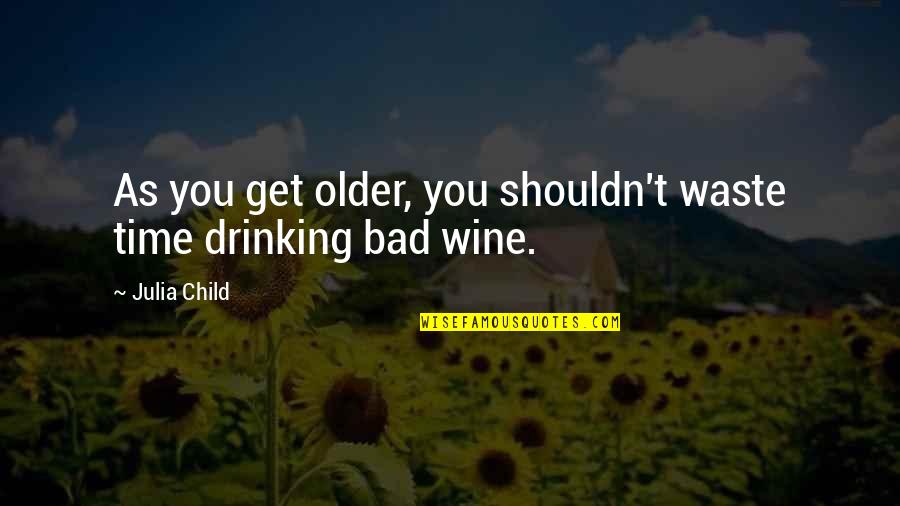 As you get older, you shouldn't waste time drinking bad wine. —
Julia Child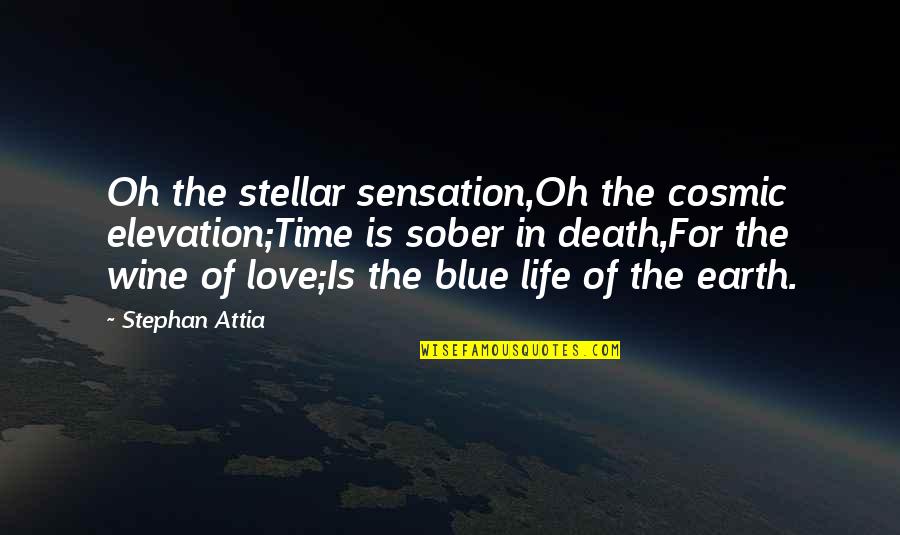 Oh the stellar sensation,
Oh the cosmic elevation;
Time is sober in death,
For the wine of love;
Is the blue life of the earth. —
Stephan Attia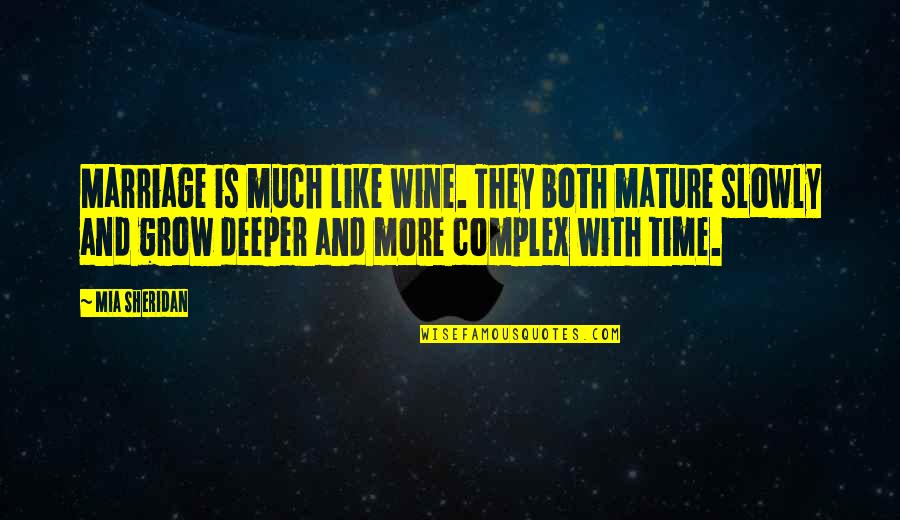 Marriage is much like wine. They both mature slowly and grow deeper and more complex with time. —
Mia Sheridan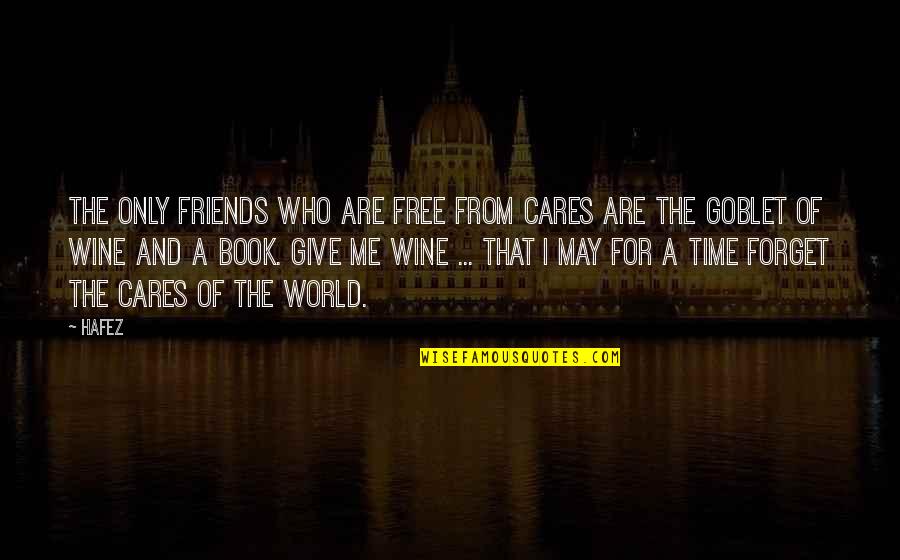 The only friends who are free from cares are the goblet of wine and a book. Give me wine ... that I may for a time forget the cares of the world. —
Hafez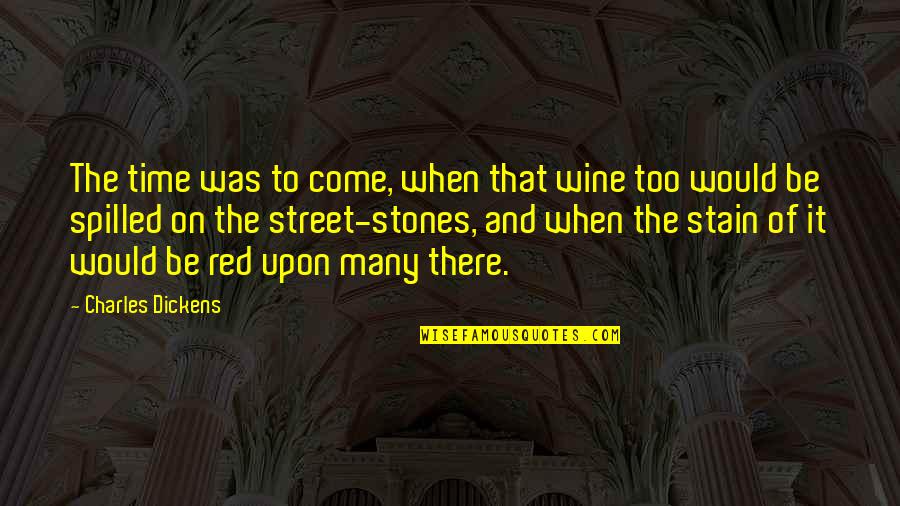 The time was to come, when that wine too would be spilled on the street-stones, and when the stain of it would be red upon many there. —
Charles Dickens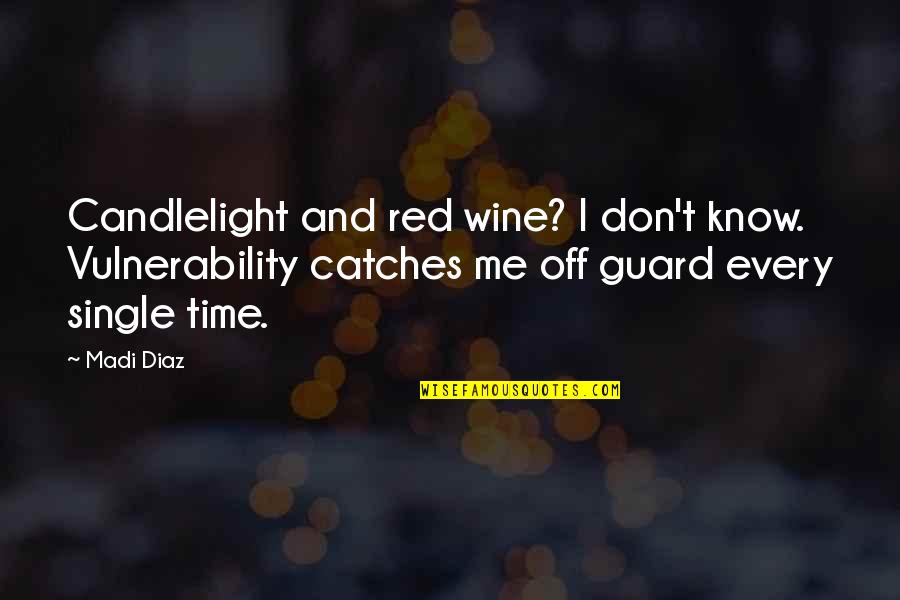 Candlelight and red wine? I don't know. Vulnerability catches me off guard every single time. —
Madi Diaz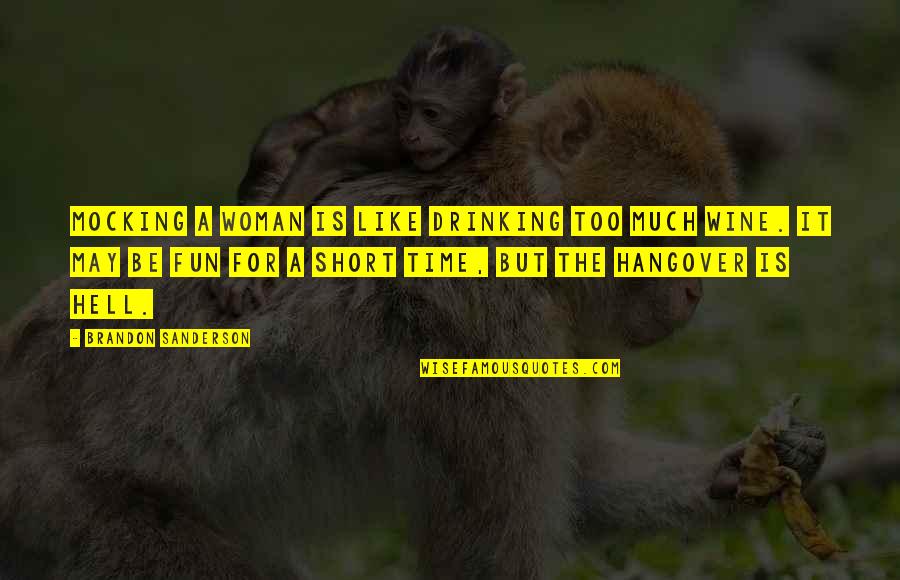 Mocking a woman is like drinking too much wine. It may be fun for a short time, but the hangover is hell. —
Brandon Sanderson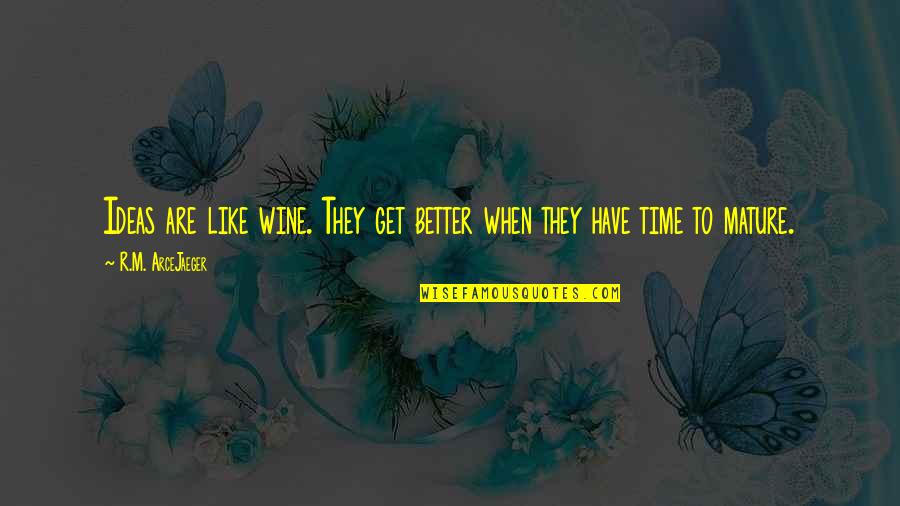 Ideas are like wine. They get better when they have time to mature. —
R.M. ArceJaeger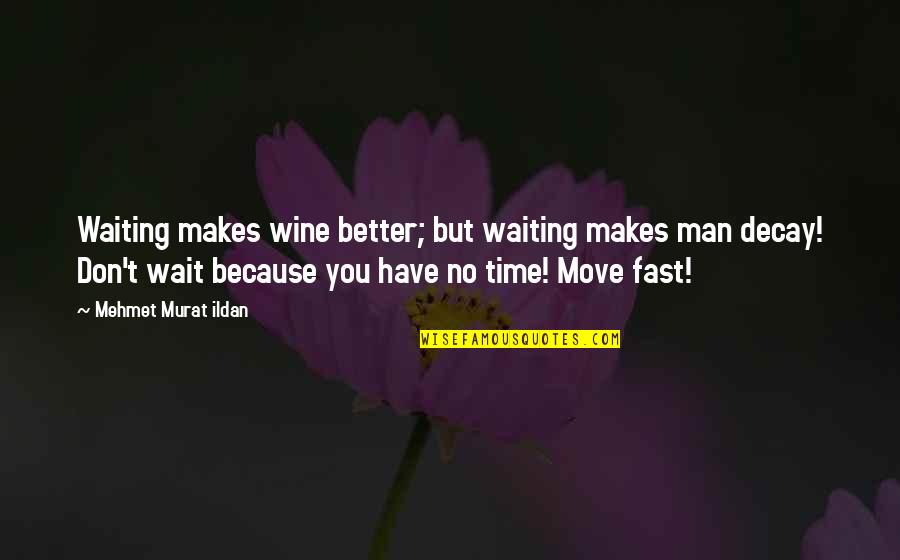 Waiting makes wine better; but waiting makes man decay! Don't wait because you have no time! Move fast! —
Mehmet Murat Ildan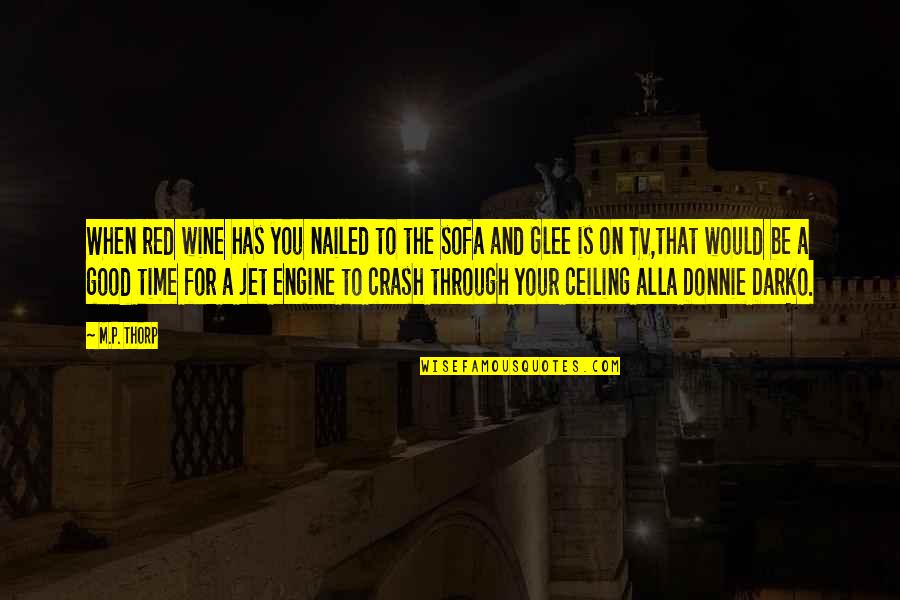 When red wine has you nailed to the sofa and Glee is on TV,that would be a good time for a jet engine to crash through your ceiling alla Donnie Darko. —
M.P. Thorp