Giving Someone Up Quotes
Collection of top 43 famous quotes about Giving Someone Up
If you never learned to hold onto someone, how could it possibly hurt now to let them go?
—
Shannon L. Alder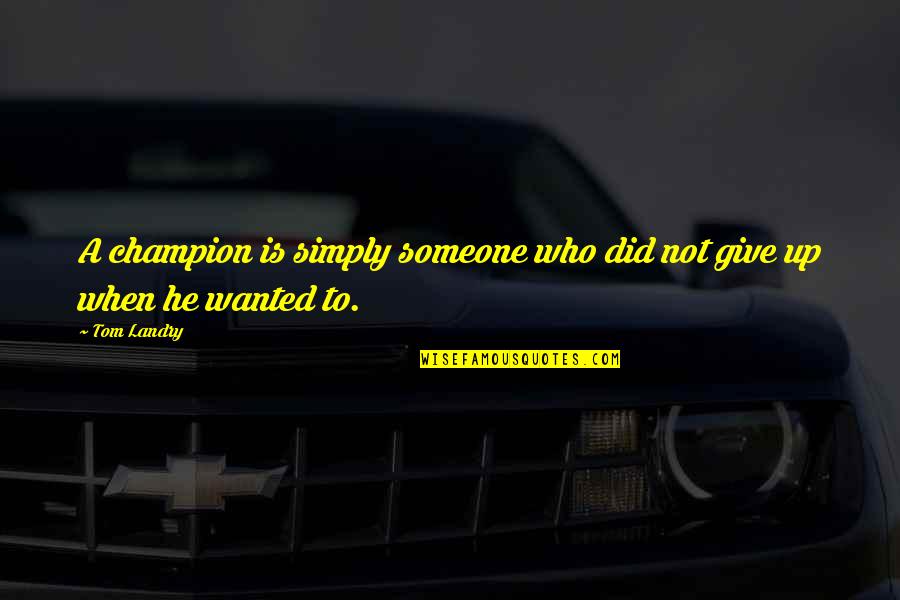 A champion is simply someone who did not give up when he wanted to.
—
Tom Landry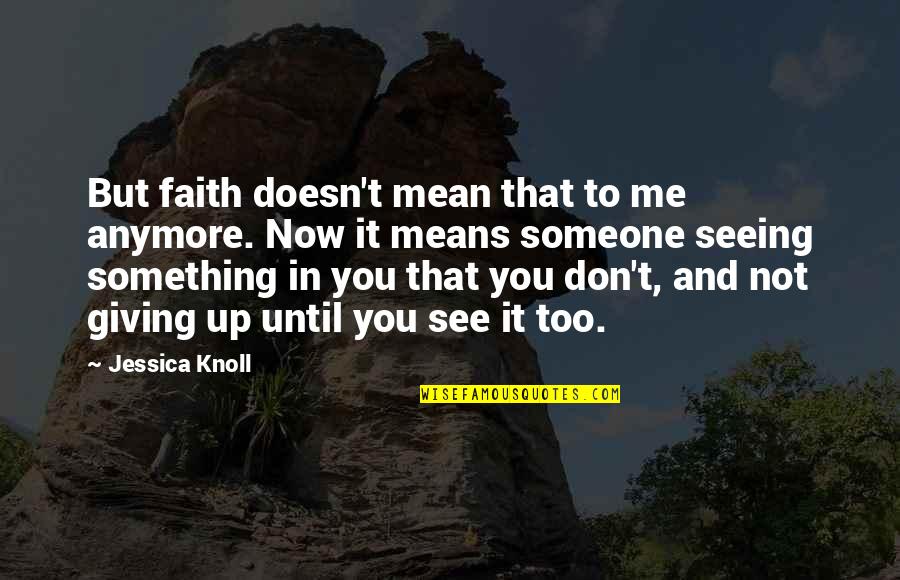 But faith doesn't mean that to me anymore. Now it means someone seeing something in you that you don't, and not giving up until you see it too.
—
Jessica Knoll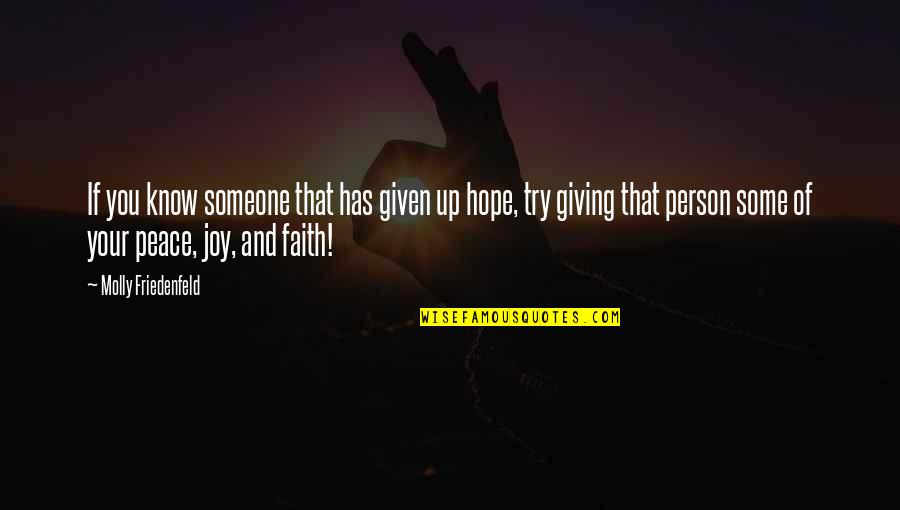 If you know someone that has given up hope, try giving that person some of your peace, joy, and faith!
—
Molly Friedenfeld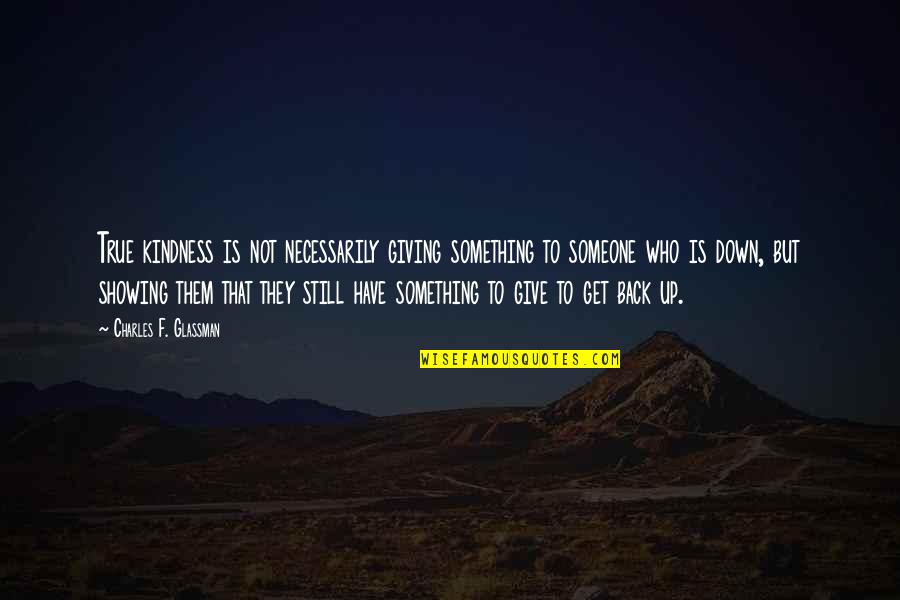 True kindness is not necessarily giving something to someone who is down, but showing them that they still have something to give to get back up.
—
Charles F. Glassman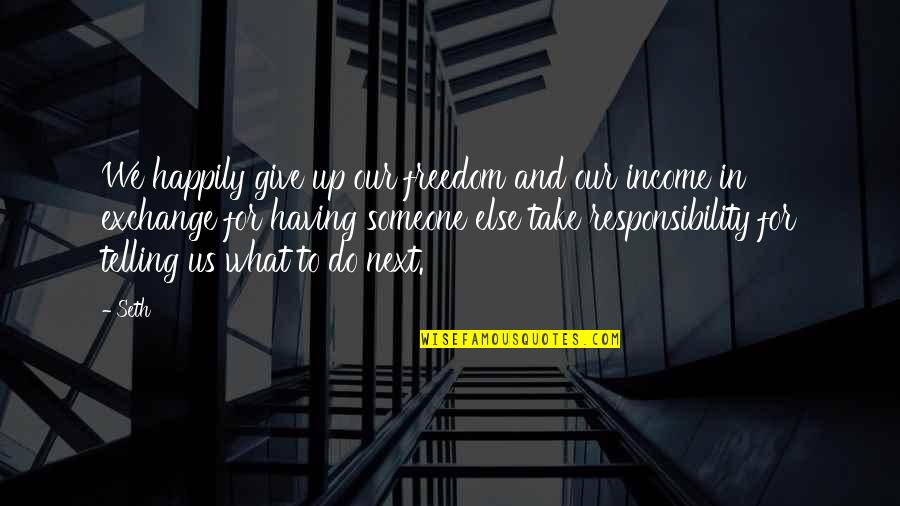 We happily give up our freedom and our income in exchange for having someone else take responsibility for telling us what to do next.
—
Seth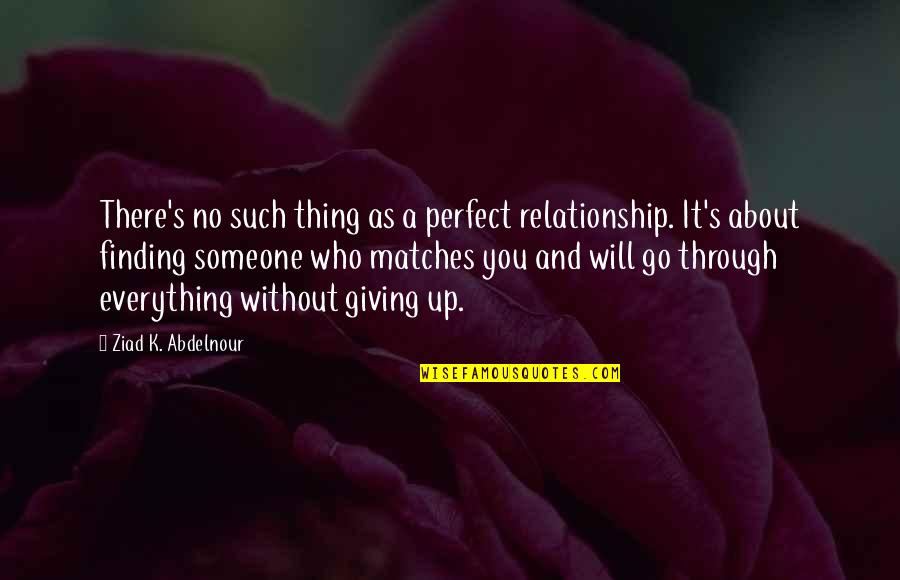 There's no such thing as a perfect relationship. It's about finding someone who matches you and will go through everything without giving up.
—
Ziad K. Abdelnour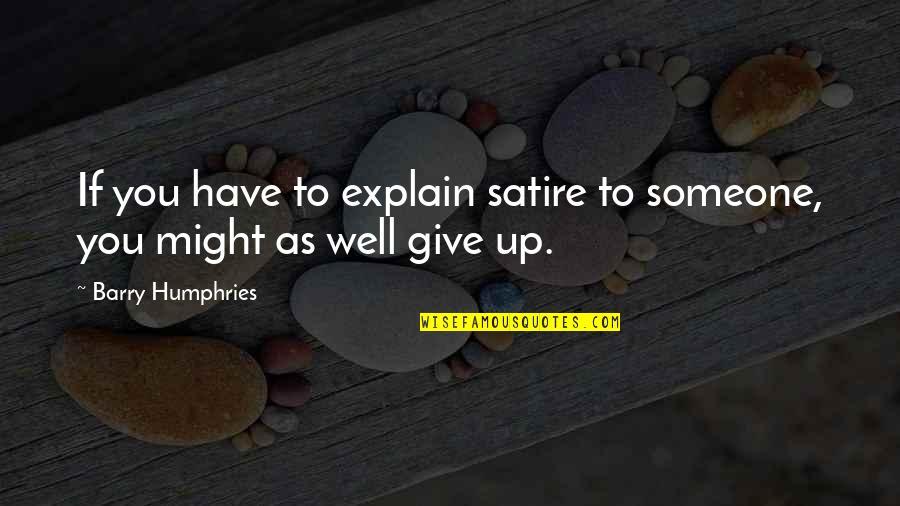 If you have to explain satire to someone, you might as well give up. —
Barry Humphries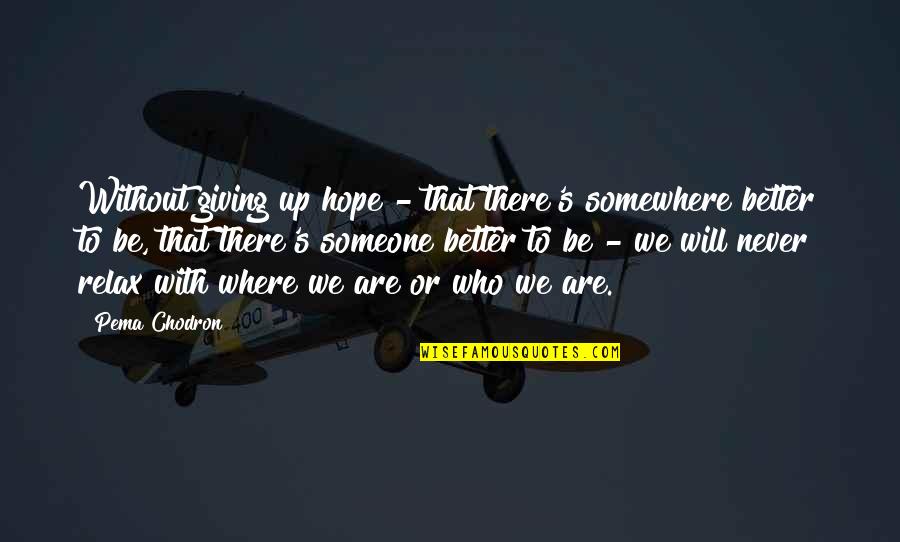 Without giving up hope - that there's somewhere better to be, that there's someone better to be - we will never relax with where we are or who we are. —
Pema Chodron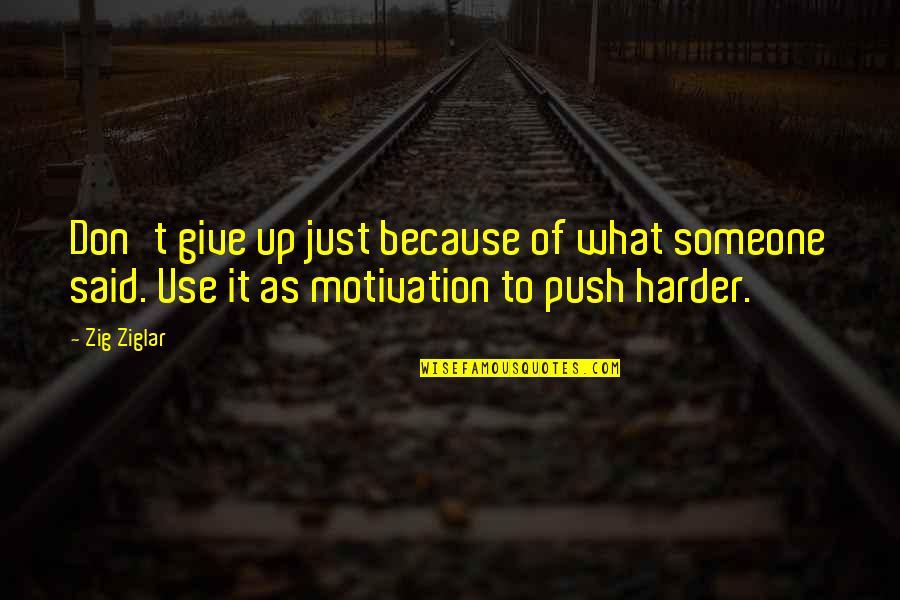 Don't give up just because of what someone said. Use it as motivation to push harder. —
Zig Ziglar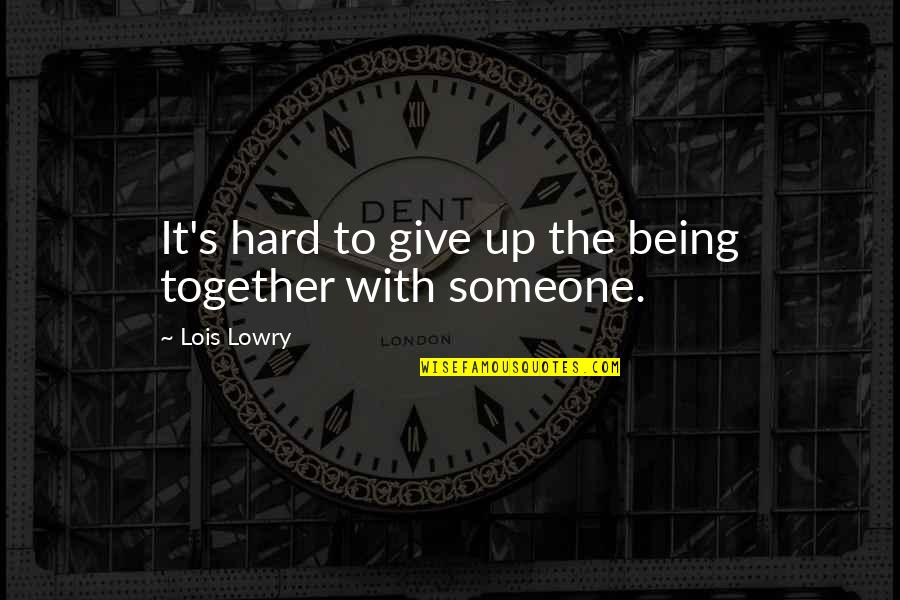 It's hard to give up the being together with someone. —
Lois Lowry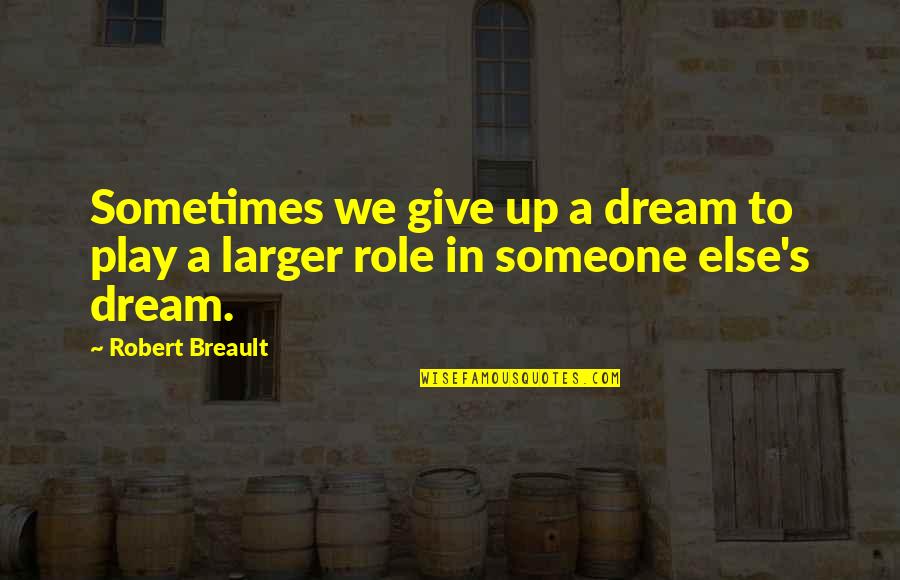 Sometimes we give up a dream to play a larger role in someone else's dream. —
Robert Breault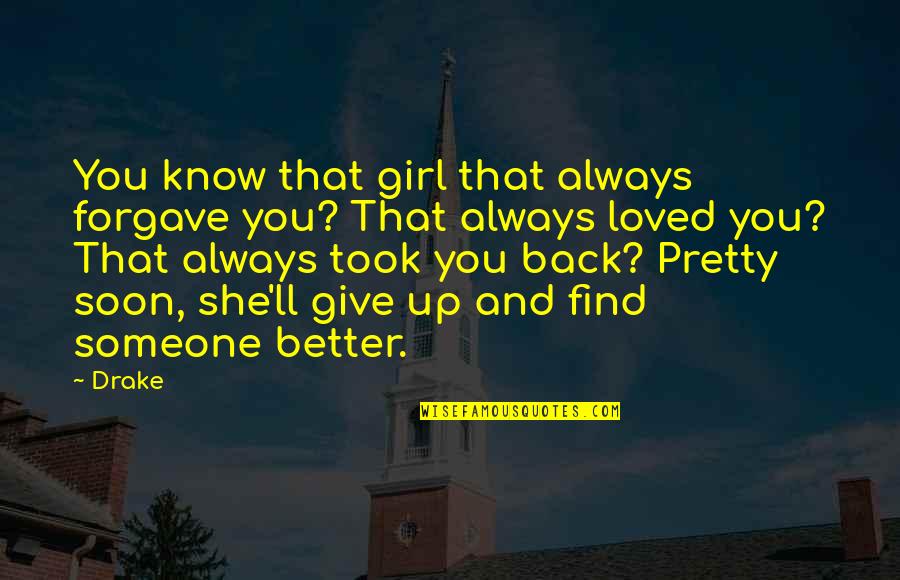 You know that girl that always forgave you? That always loved you? That always took you back? Pretty soon, she'll give up and find someone better. —
Drake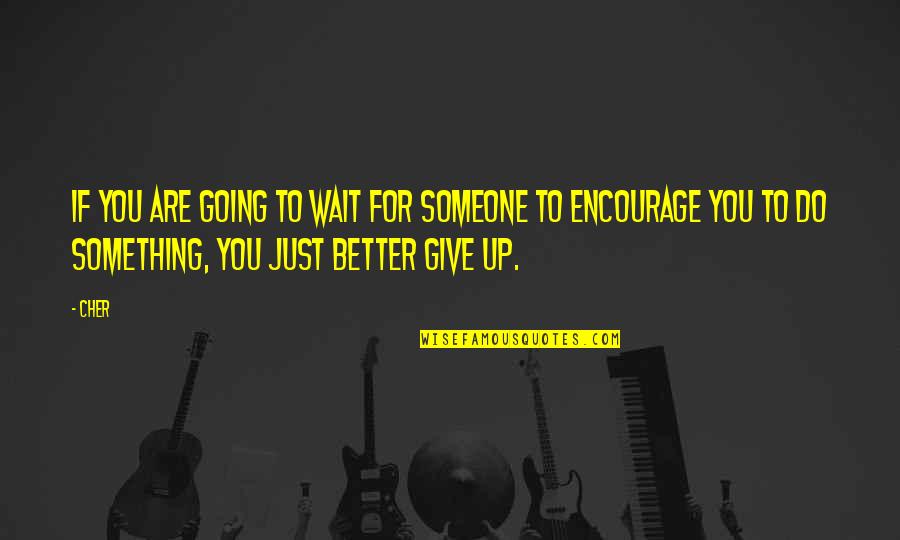 If you are going to wait for someone to encourage you to do something, you just better give up. —
Cher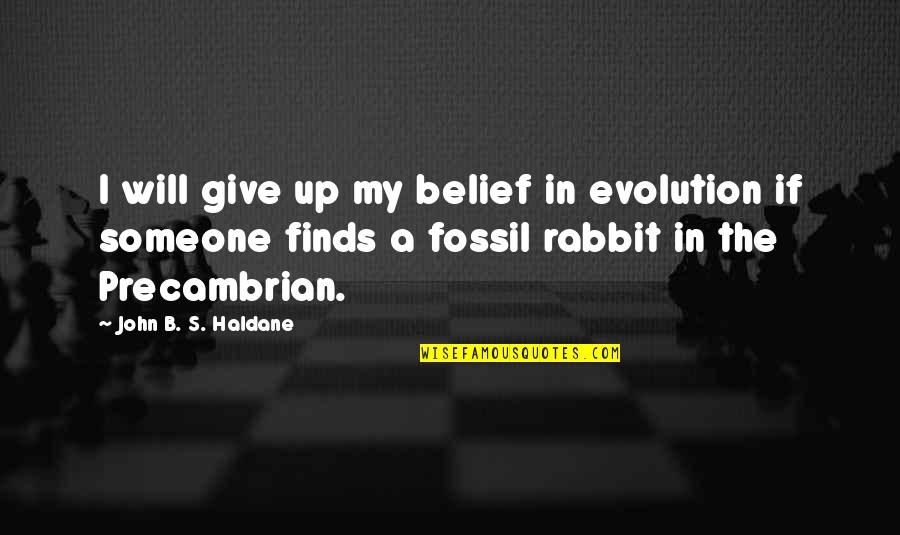 I will give up my belief in evolution if someone finds a fossil rabbit in the Precambrian. —
John B. S. Haldane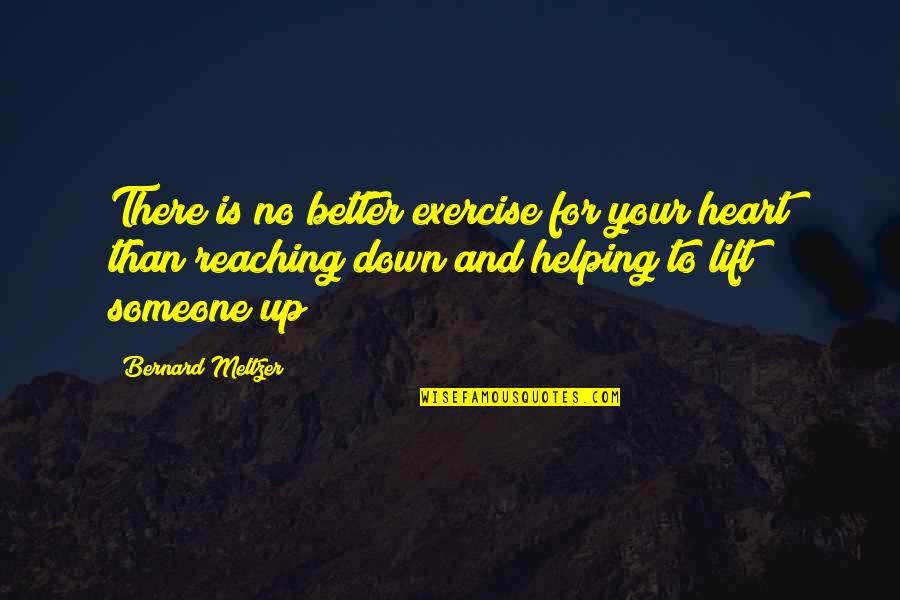 There is no better exercise for your heart than reaching down and helping to lift someone up —
Bernard Meltzer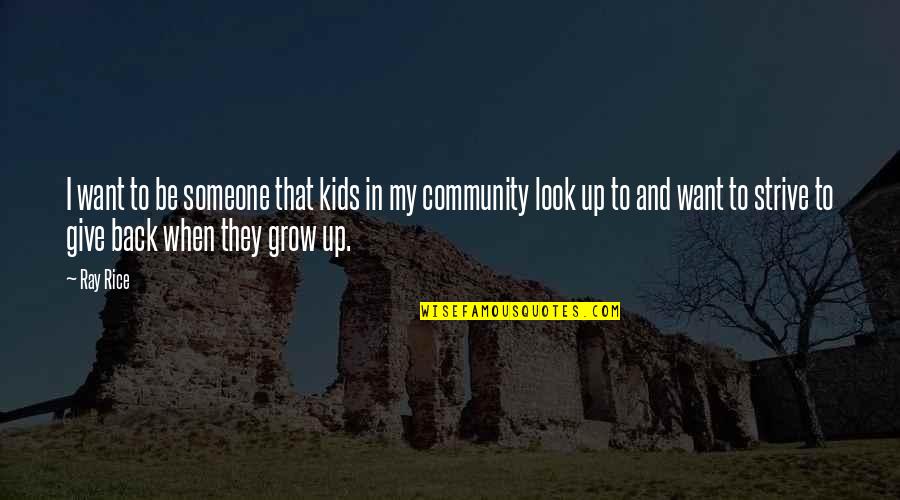 I want to be someone that kids in my community look up to and want to strive to give back when they grow up. —
Ray Rice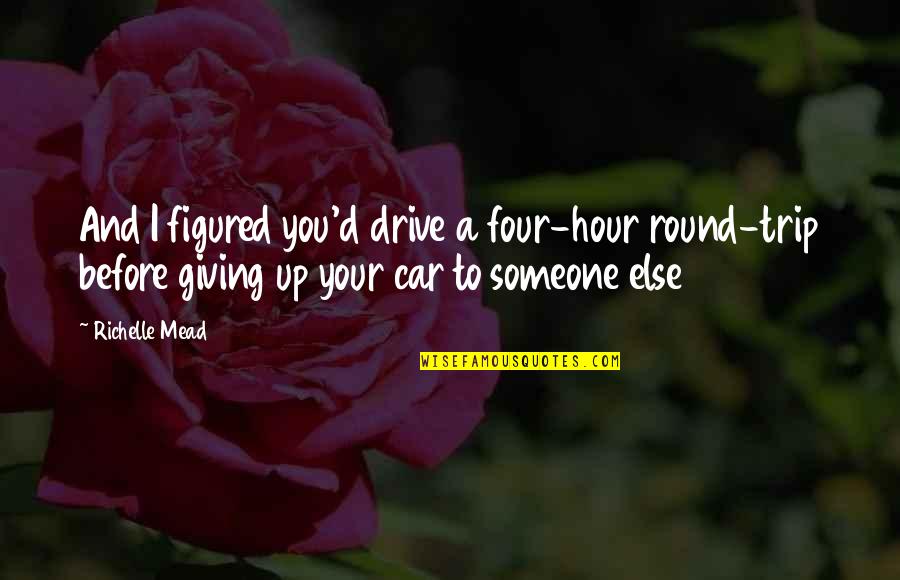 And I figured you'd drive a four-hour round-trip before giving up your car to someone else —
Richelle Mead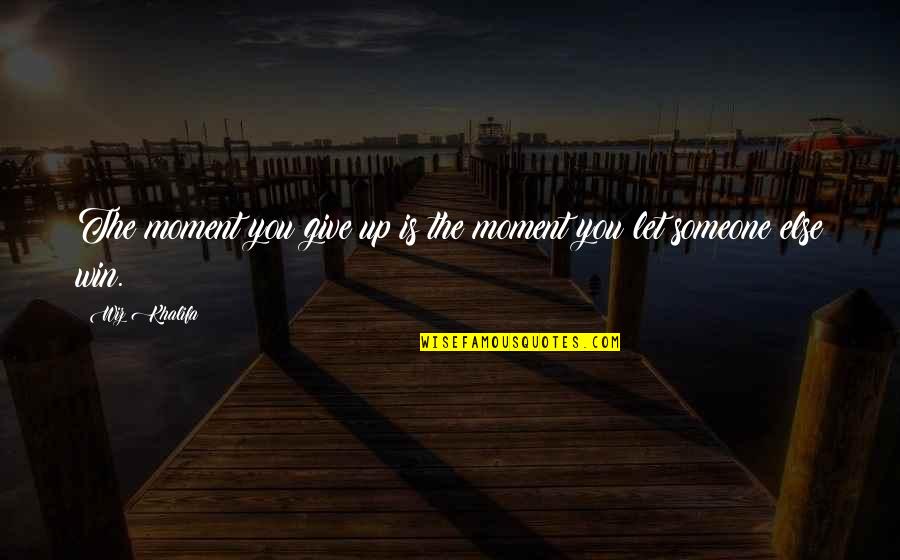 The moment you give up is the moment you let someone else win. —
Wiz Khalifa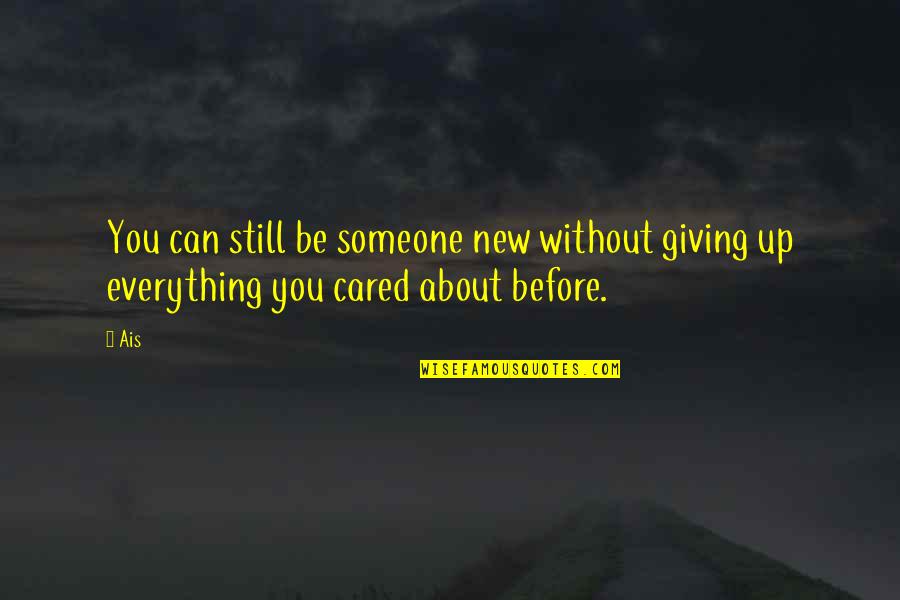 You can still be someone new without giving up everything you cared about before. —
Ais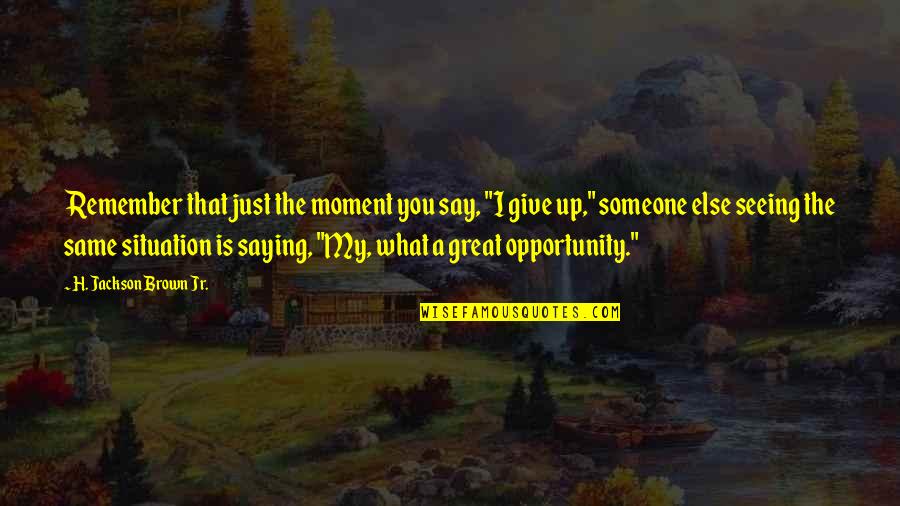 Remember that just the moment you say, "I give up," someone else seeing the same situation is saying, "My, what a great opportunity." —
H. Jackson Brown Jr.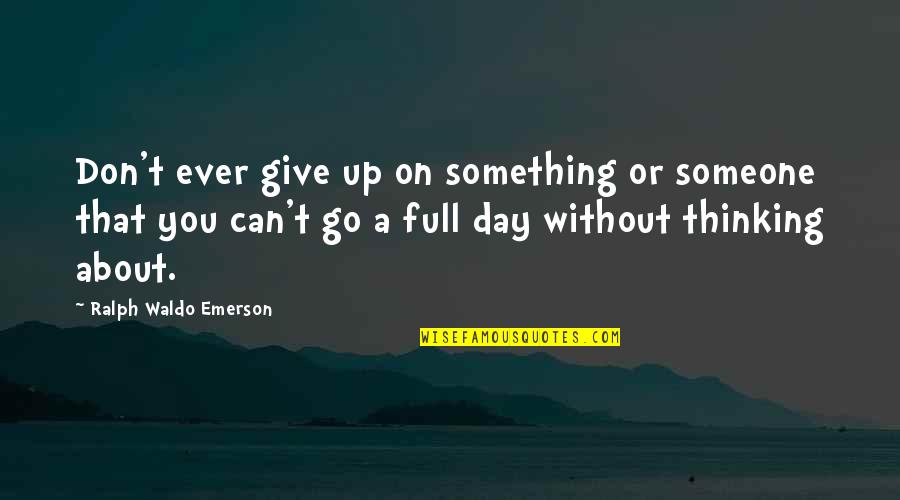 Don't ever give up on something or someone that you can't go a full day without thinking about. —
Ralph Waldo Emerson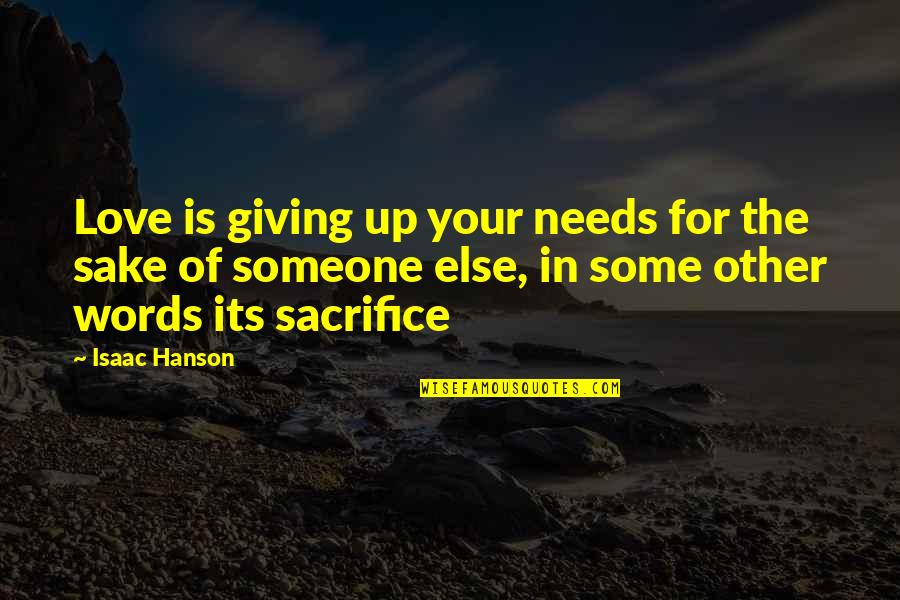 Love is giving up your needs for the sake of someone else, in some other words its sacrifice —
Isaac Hanson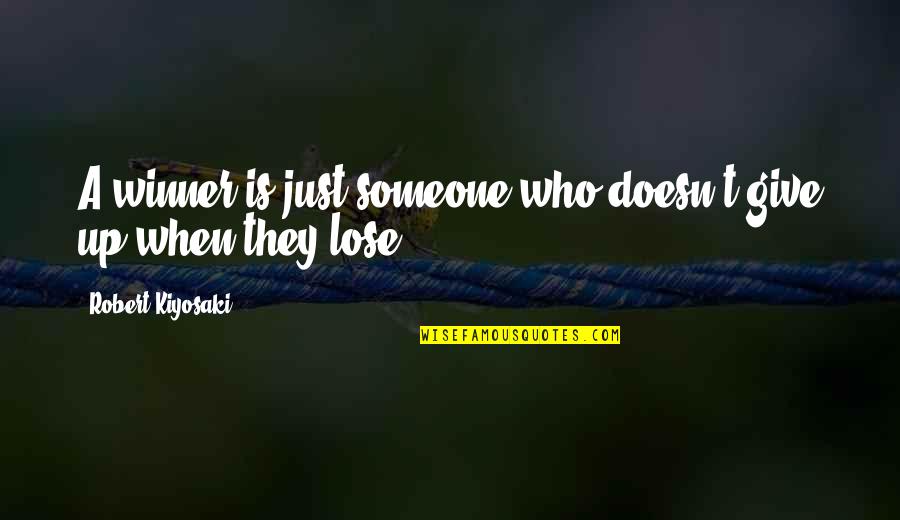 A winner is just someone who doesn't give up when they lose. —
Robert Kiyosaki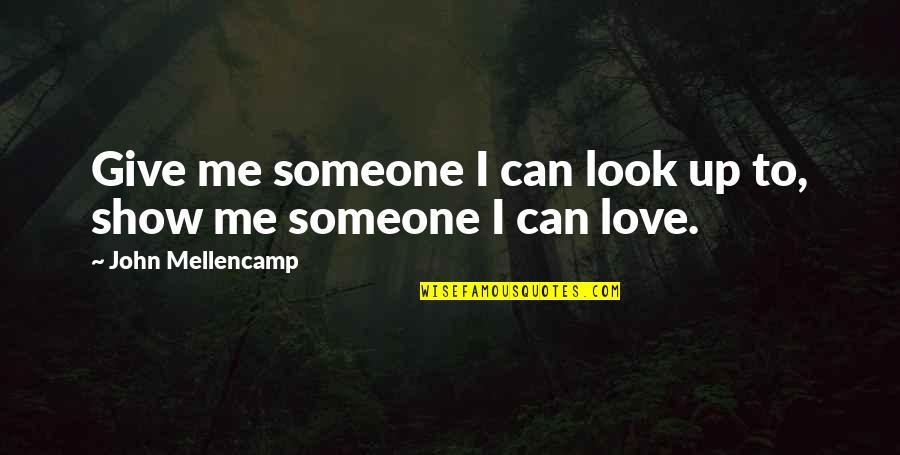 Give me someone I can look up to, show me someone I can love. —
John Mellencamp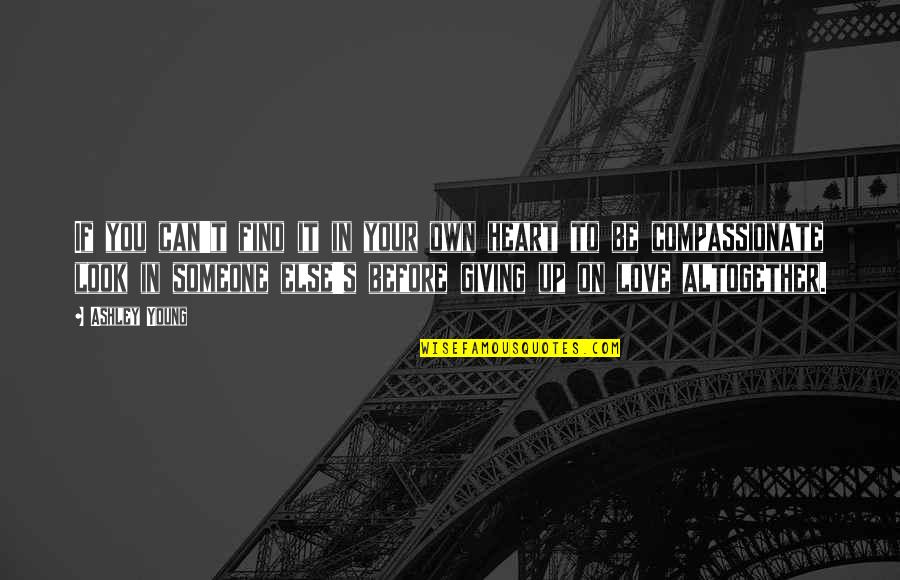 If you can't find it in your own heart to be compassionate look in someone else's before giving up on love altogether. —
Ashley Young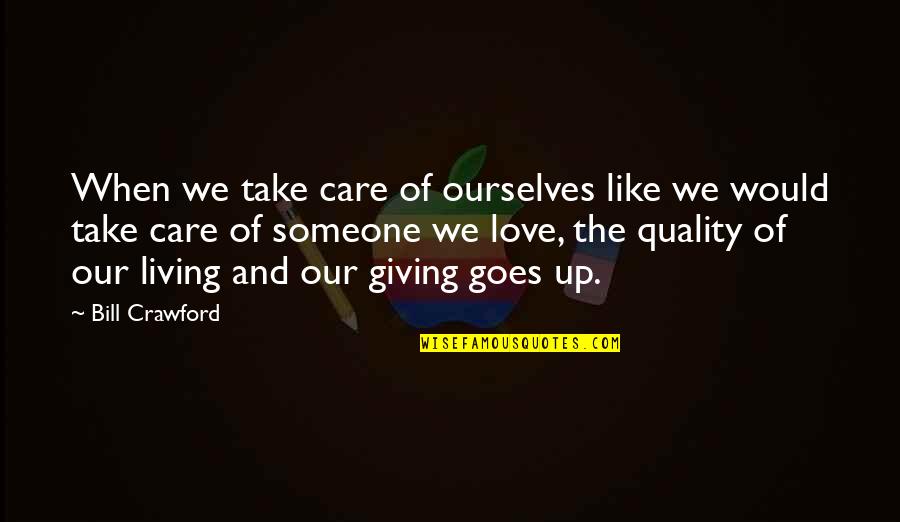 When we take care of ourselves like we would take care of someone we love, the quality of our living and our giving goes up. —
Bill Crawford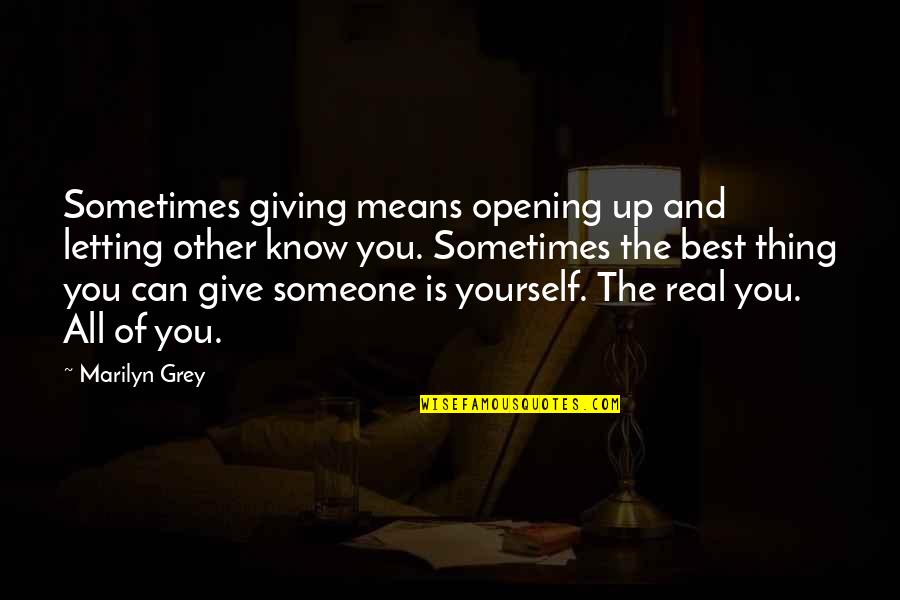 Sometimes giving means opening up and letting other know you. Sometimes the best thing you can give someone is yourself. The real you. All of you. —
Marilyn Grey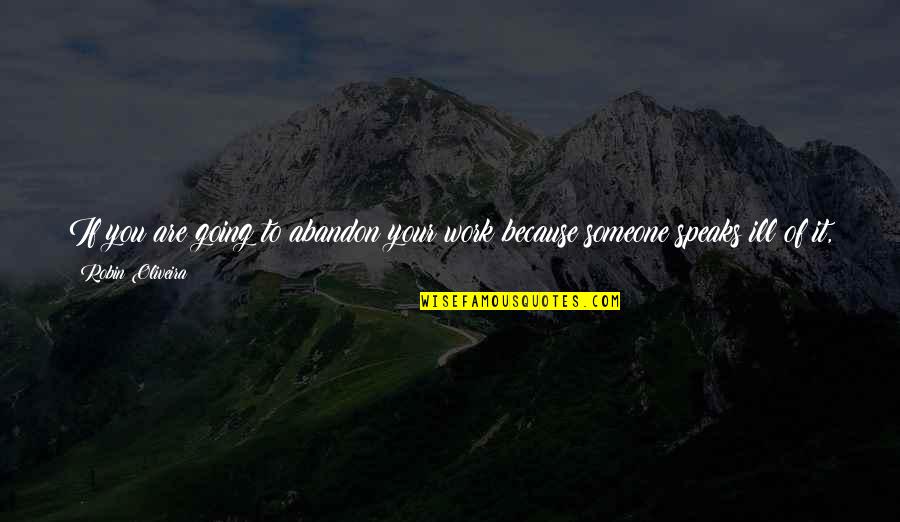 If you are going to abandon your work because someone speaks ill of it, then it has never been your work, has it? It becomes theirs. You give it up. —
Robin Oliveira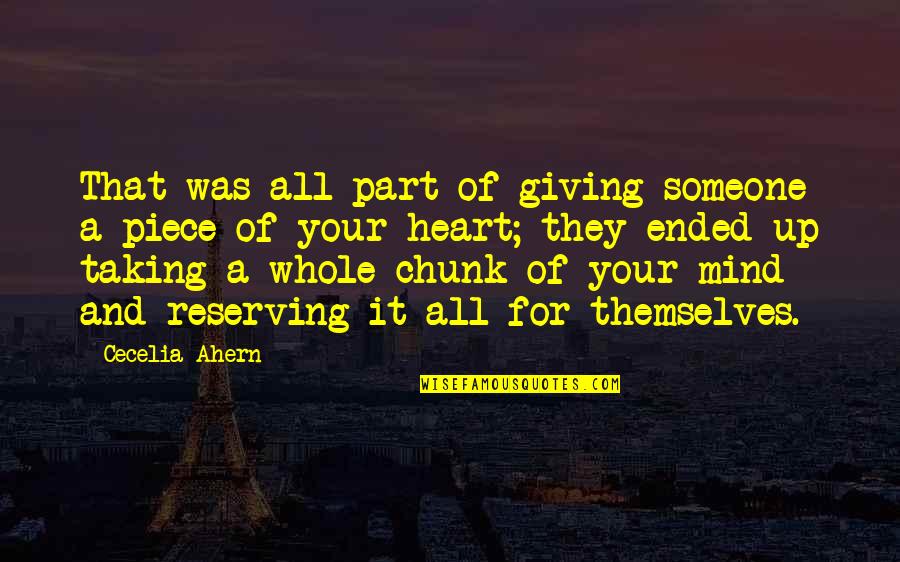 That was all part of giving someone a piece of your heart; they ended up taking a whole chunk of your mind and reserving it all for themselves. —
Cecelia Ahern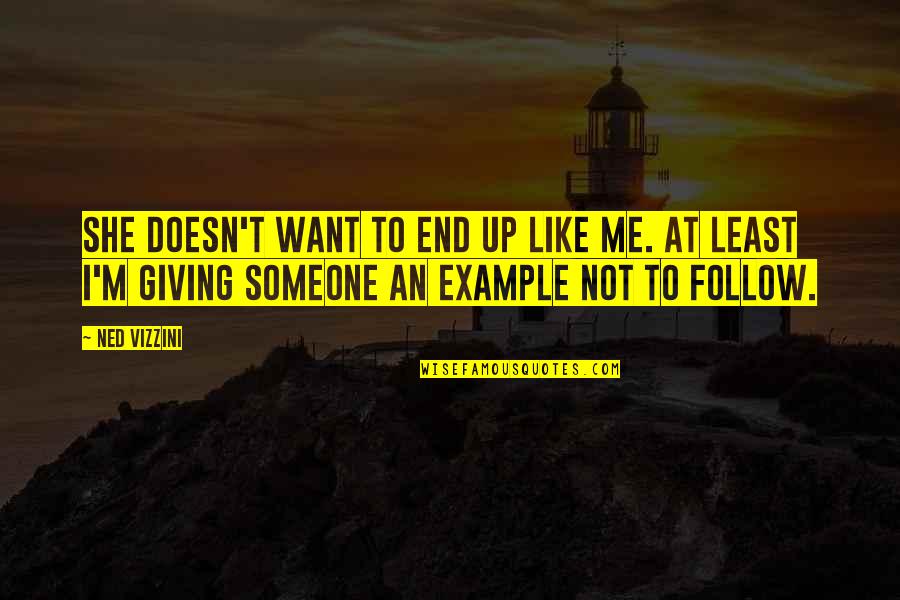 She doesn't want to end up like me. At least I'm giving someone an example not to follow. —
Ned Vizzini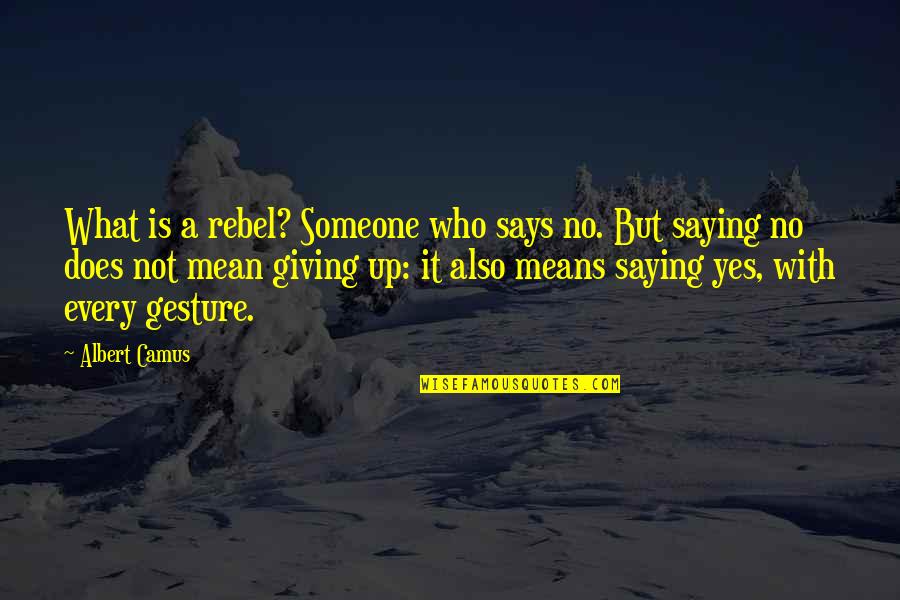 What is a rebel? Someone who says no. But saying no does not mean giving up: it also means saying yes, with every gesture. —
Albert Camus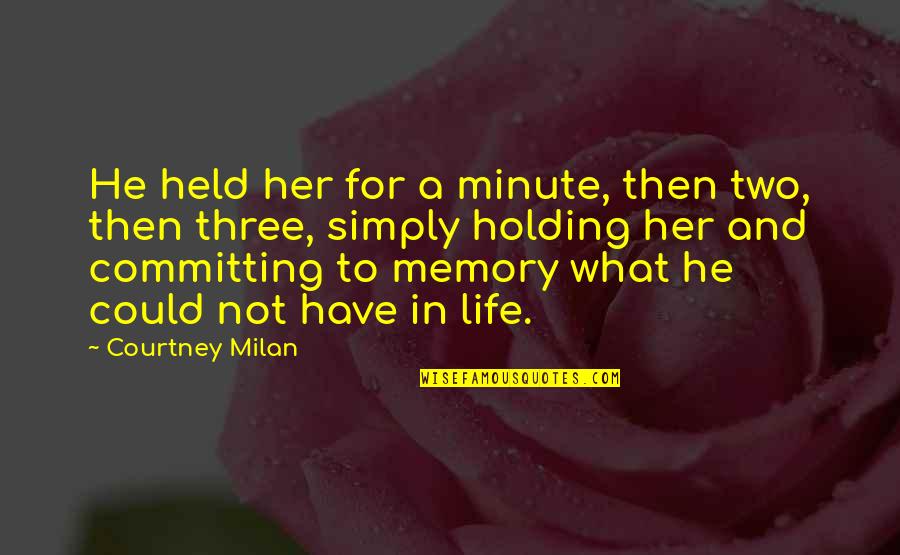 He held her for a minute, then two, then three, simply holding her and committing to memory what he could not have in life. —
Courtney Milan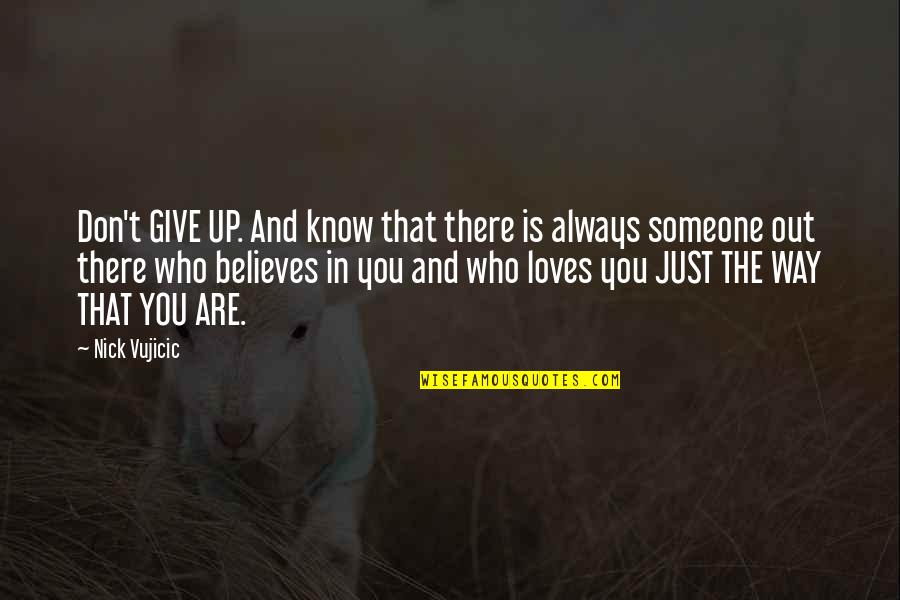 Don't GIVE UP. And know that there is always someone out there who believes in you and who loves you JUST THE WAY THAT YOU ARE. —
Nick Vujicic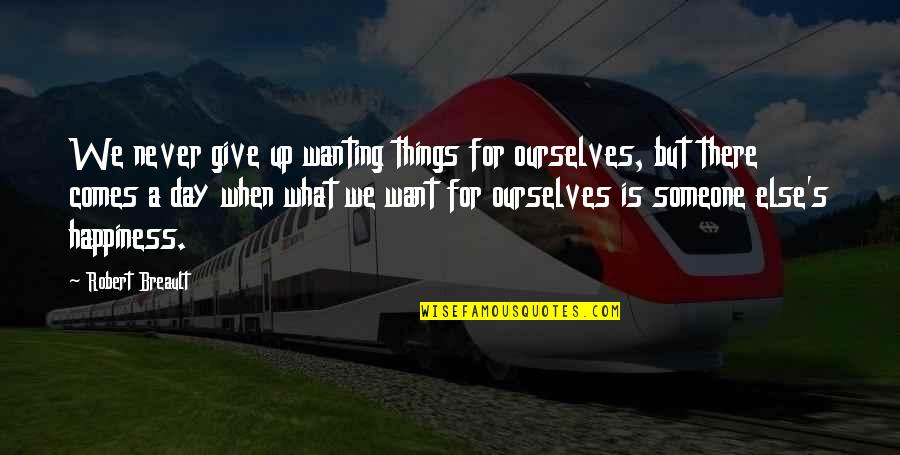 We never give up wanting things for ourselves, but there comes a day when what we want for ourselves is someone else's happiness. —
Robert Breault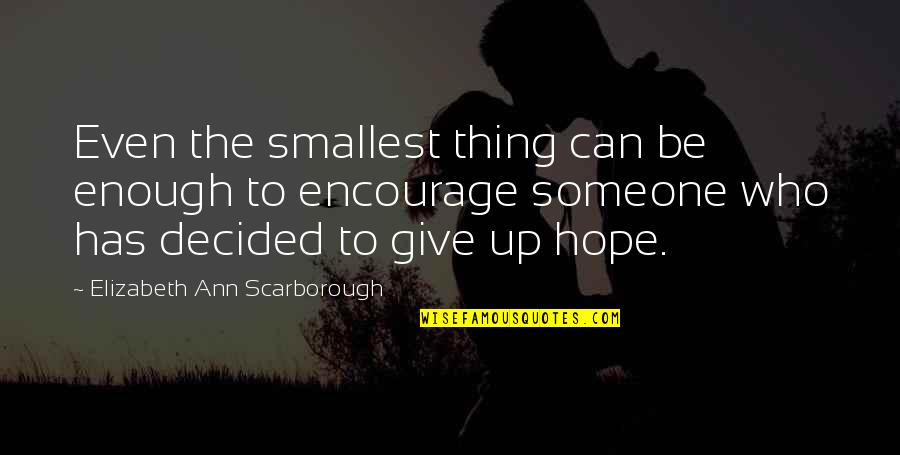 Even the smallest thing can be enough to encourage someone who has decided to give up hope. —
Elizabeth Ann Scarborough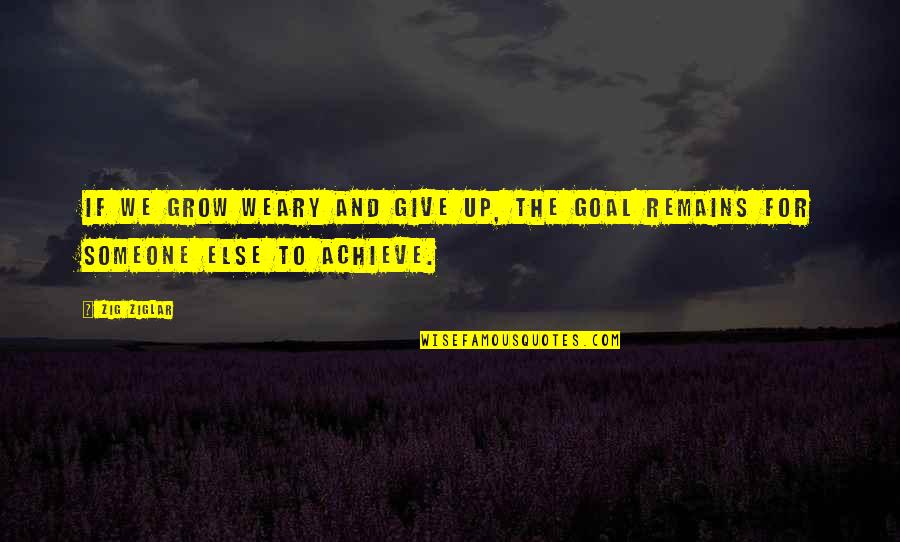 If we grow weary and give up, the goal remains for someone else to achieve. —
Zig Ziglar