Julie Halpern Quotes
Top 10 wise famous quotes and sayings by Julie Halpern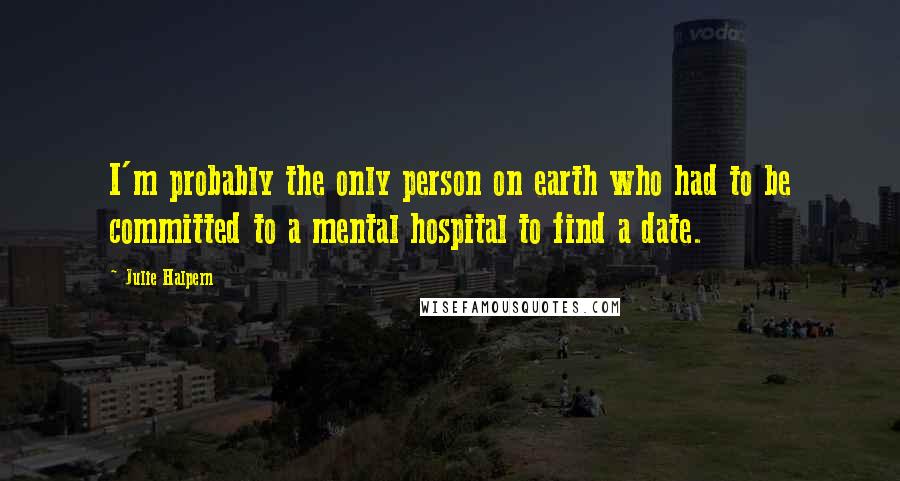 I'm probably the only person on earth who had to be committed to a mental hospital to find a date.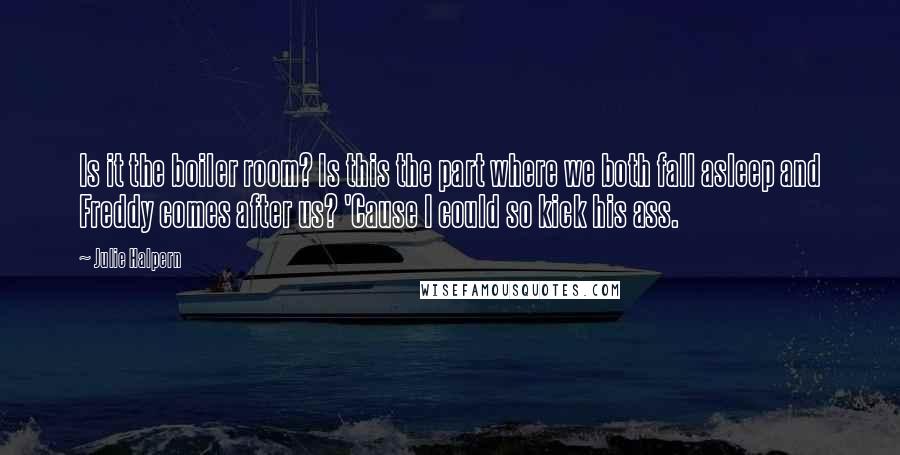 Is it the boiler room? Is this the part where we both fall asleep and Freddy comes after us? 'Cause I could so kick his ass.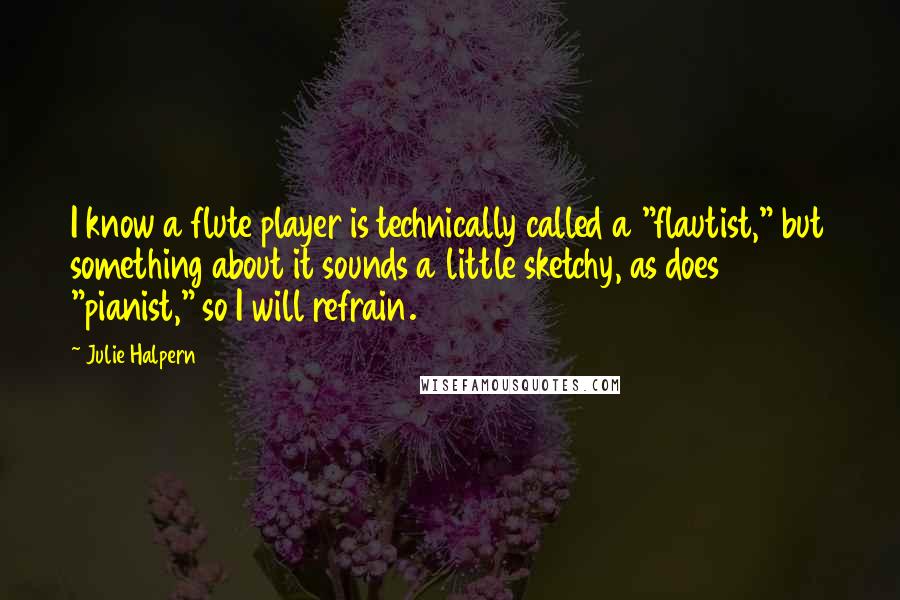 I know a flute player is technically called a "flautist," but something about it sounds a little sketchy, as does "pianist," so I will refrain.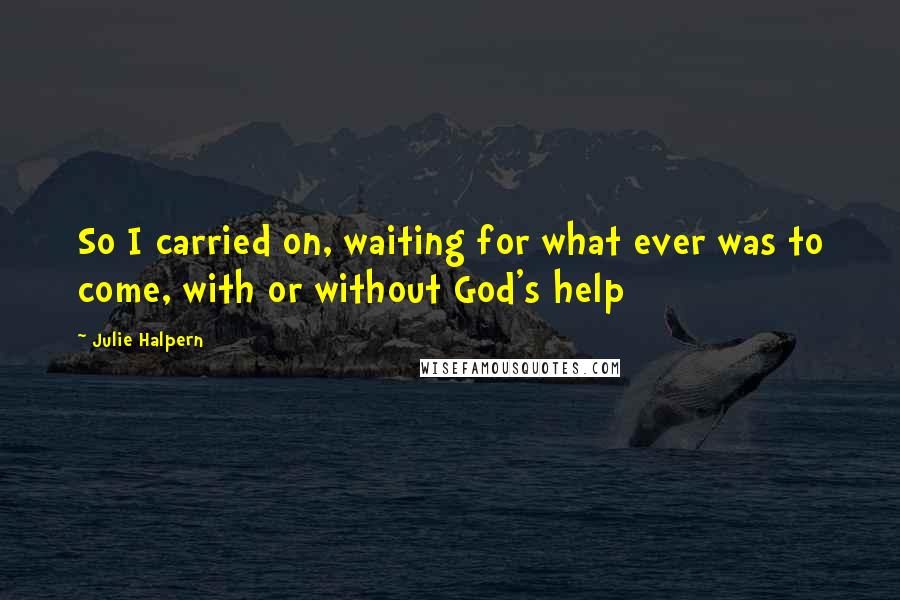 So I carried on, waiting for what ever was to come, with or without God's help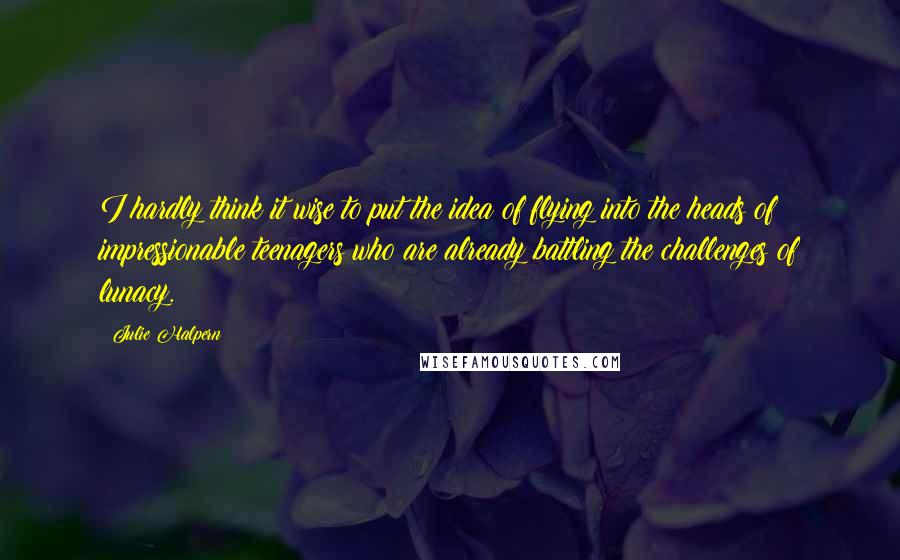 I hardly think it wise to put the idea of flying into the heads of impressionable teenagers who are already battling the challenges of lunacy.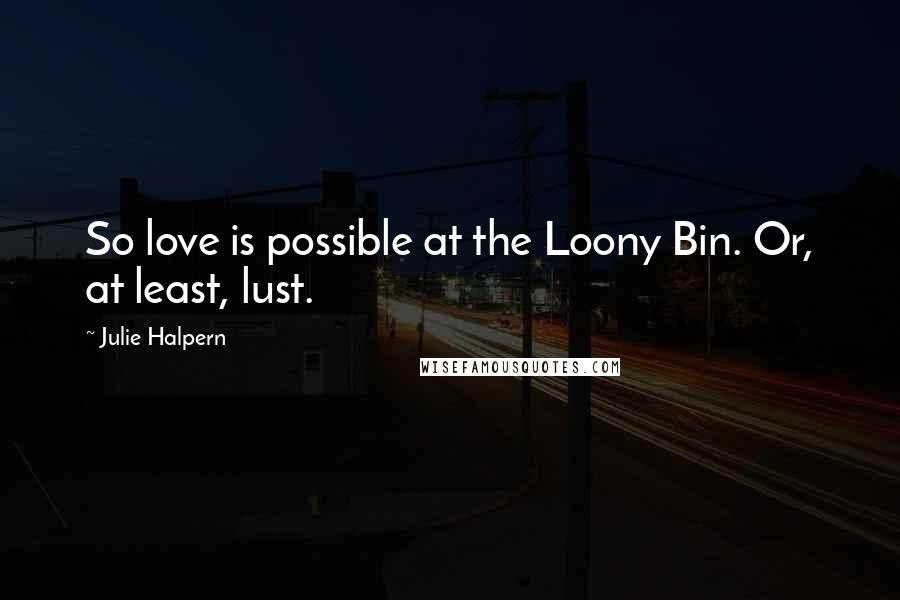 So love is possible at the Loony Bin. Or, at least, lust.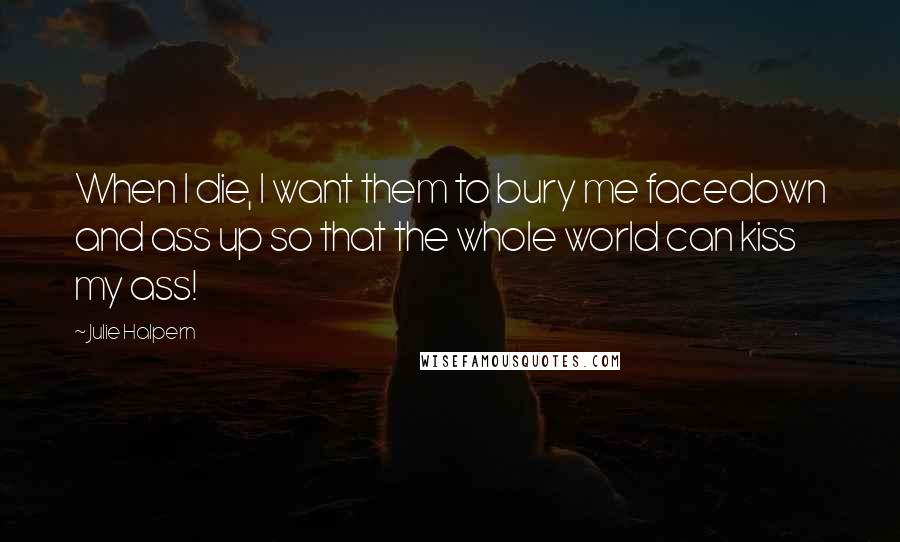 When I die, I want them to bury me facedown and ass up so that the whole world can kiss my ass!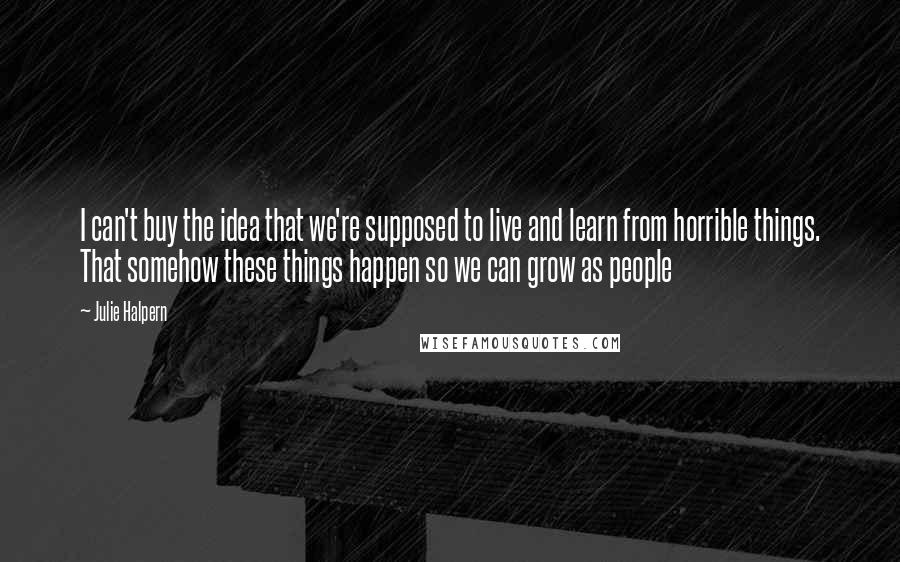 I can't buy the idea that we're supposed to live and learn from horrible things. That somehow these things happen so we can grow as people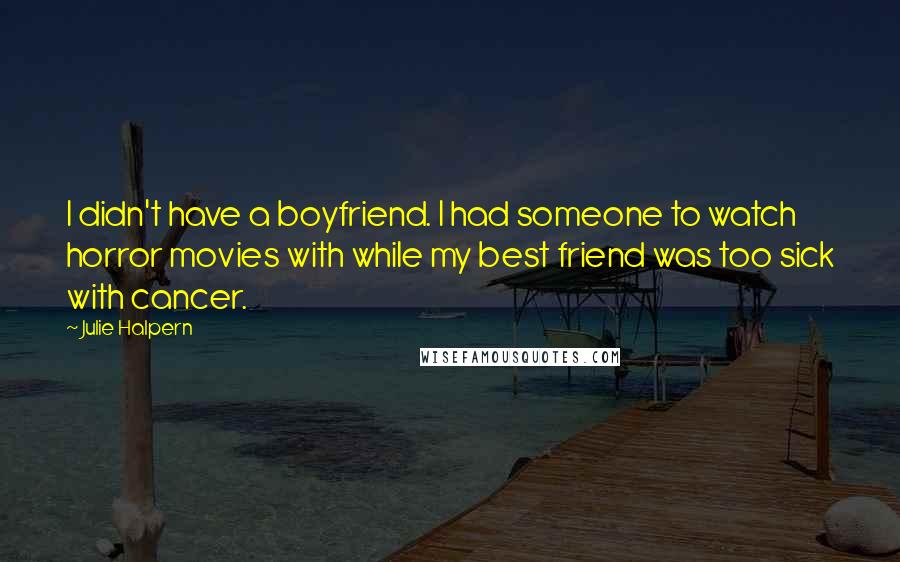 I didn't have a boyfriend. I had someone to watch horror movies with while my best friend was too sick with cancer.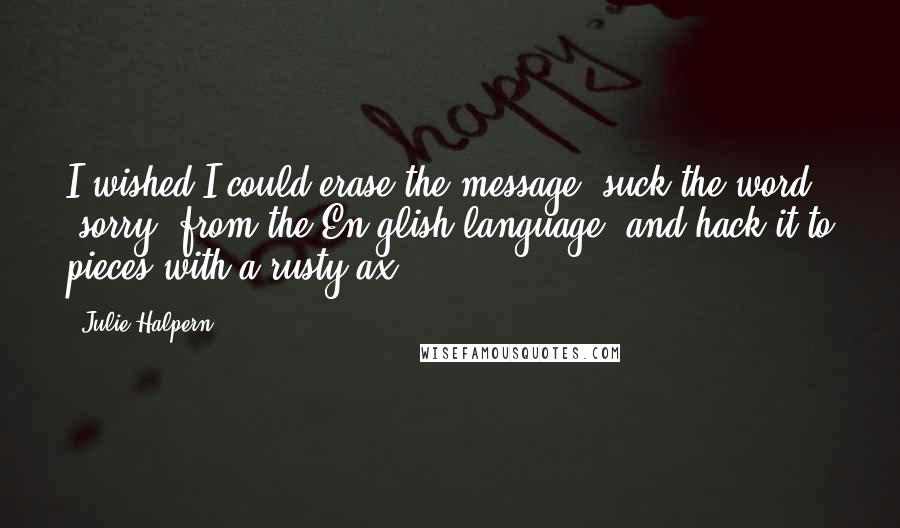 I wished I could erase the message, suck the word "sorry" from the En glish language, and hack it to pieces with a rusty ax.