When You Feel So Alone Quotes
Collection of top 34 famous quotes about When You Feel So Alone
Rather than admitting you don't know what to do next, you fake it in public and feel lost when you're alone.
—
Emily P. Freeman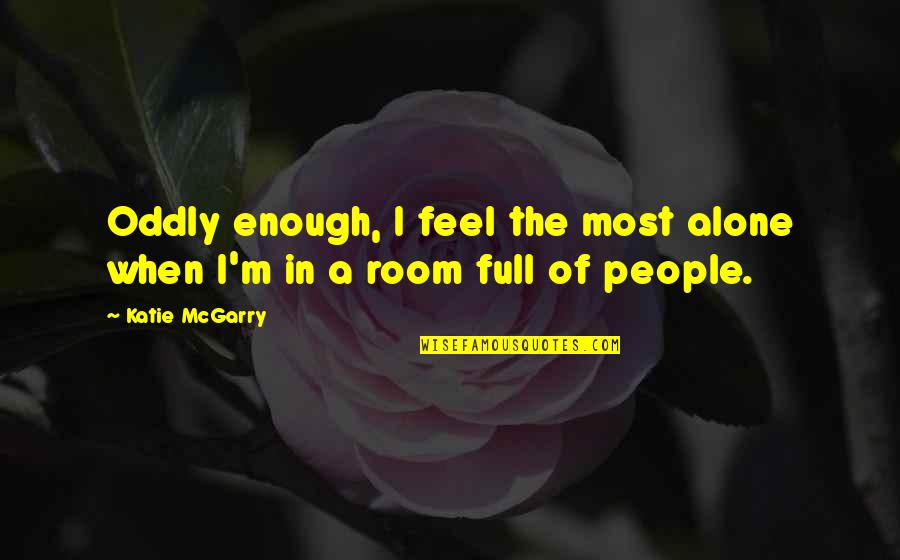 Oddly enough, I feel the most alone when I'm in a room full of people.
—
Katie McGarry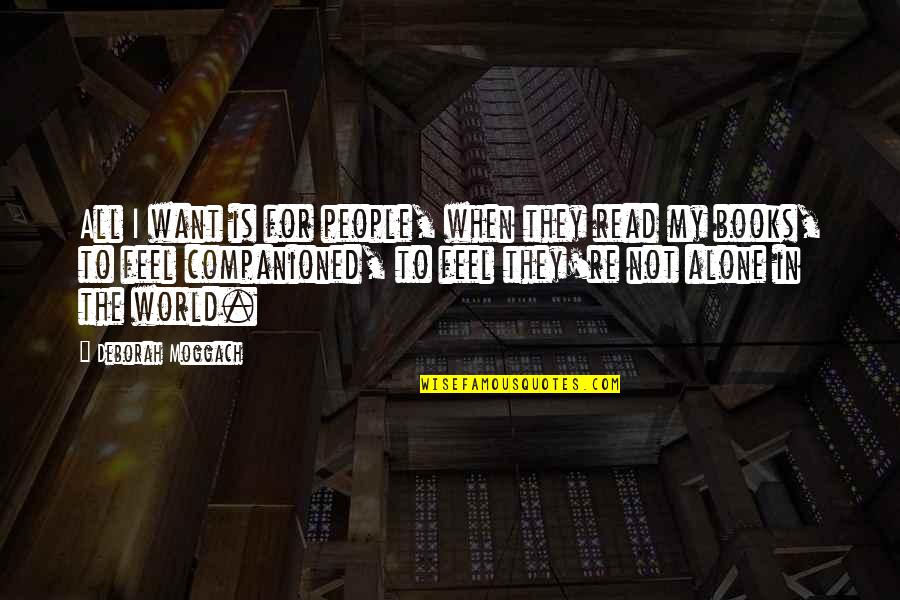 All I want is for people, when they read my books, to feel companioned, to feel they're not alone in the world.
—
Deborah Moggach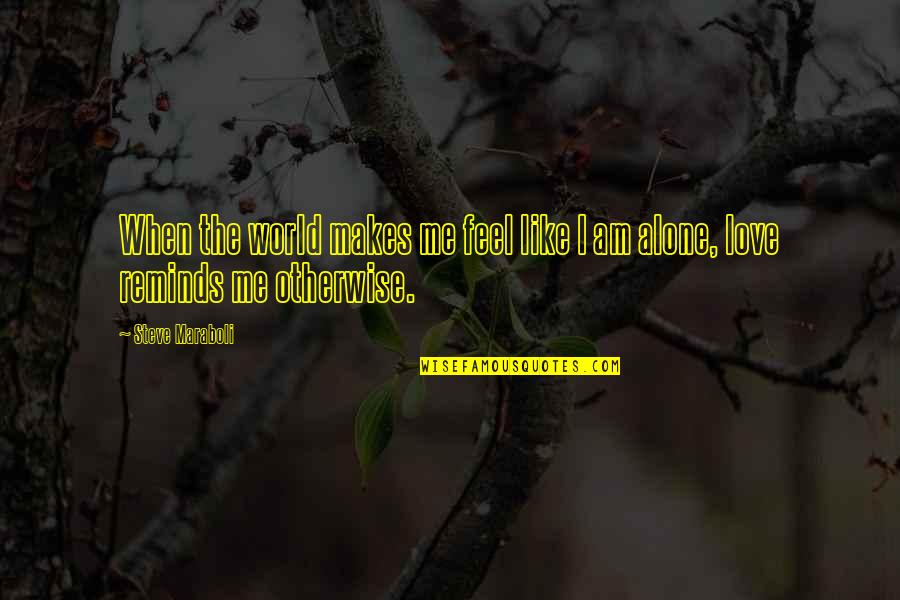 When the world makes me feel like I am alone, love reminds me otherwise.
—
Steve Maraboli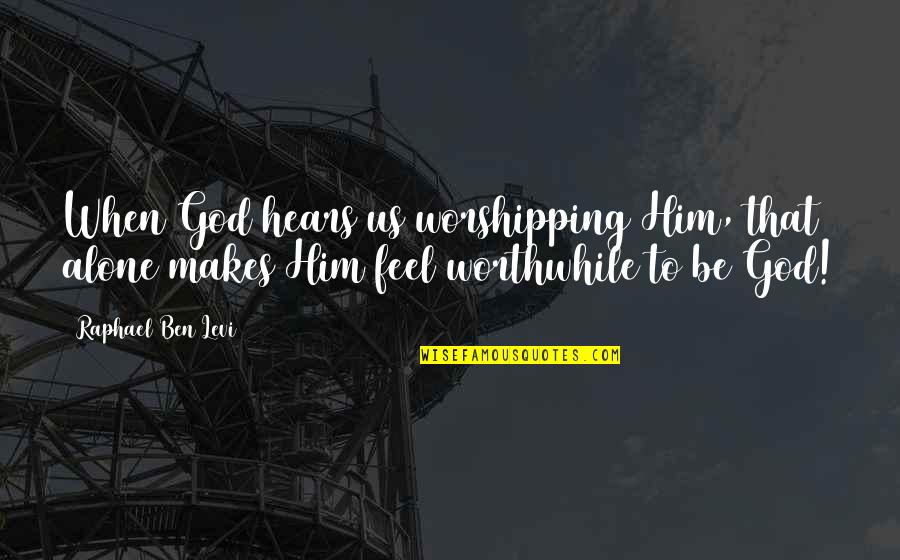 When God hears us worshipping Him, that alone makes Him feel worthwhile to be God!
—
Raphael Ben Levi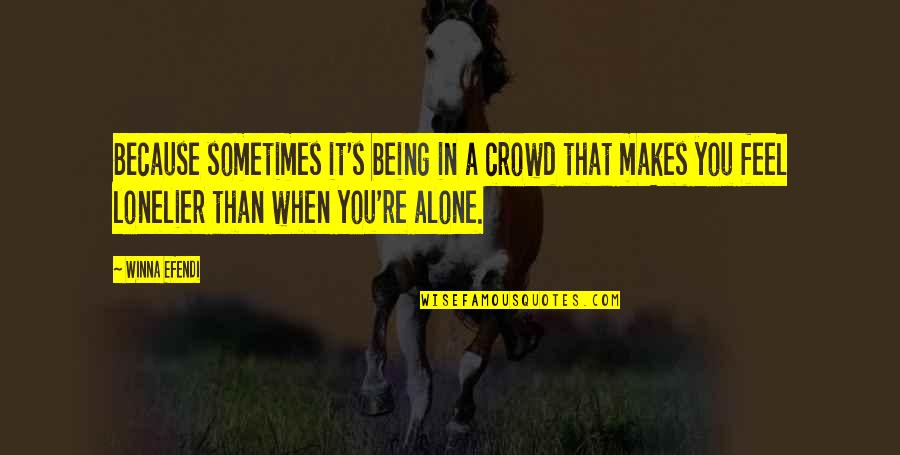 Because sometimes it's being in a crowd that makes you feel lonelier than when you're alone.
—
Winna Efendi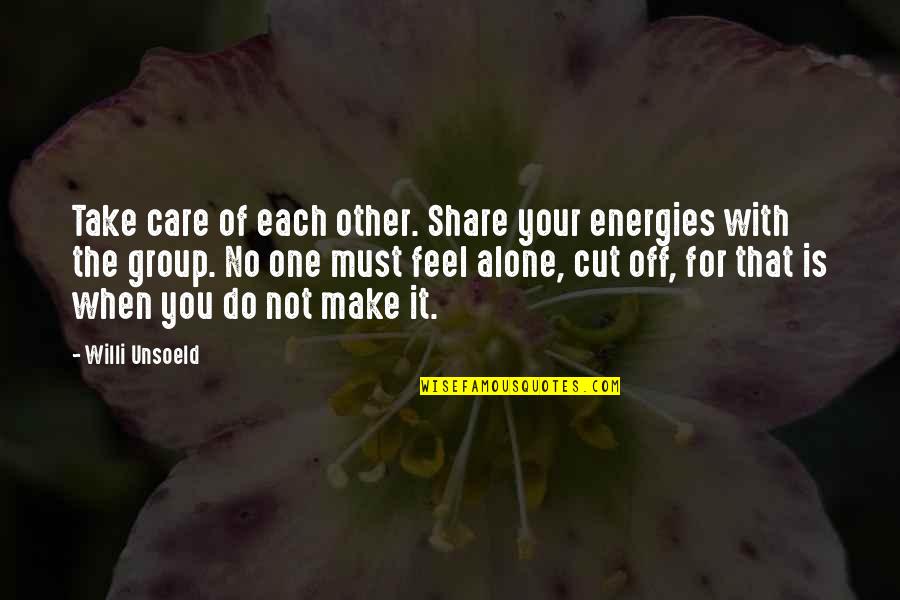 Take care of each other. Share your energies with the group. No one must feel alone, cut off, for that is when you do not make it.
—
Willi Unsoeld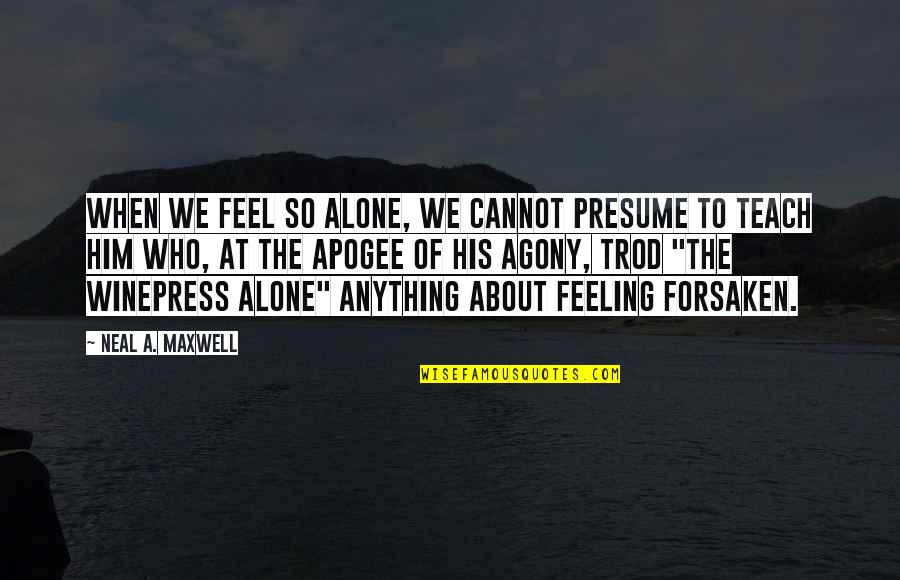 When we feel so alone, we cannot presume to teach him who, at the apogee of his agony, trod "the winepress alone" anything about feeling forsaken.
—
Neal A. Maxwell
I feel like I am alone when I am in the presence of those I love. It is so freeing and comfortable, you become one with them.
—
Zola Jesus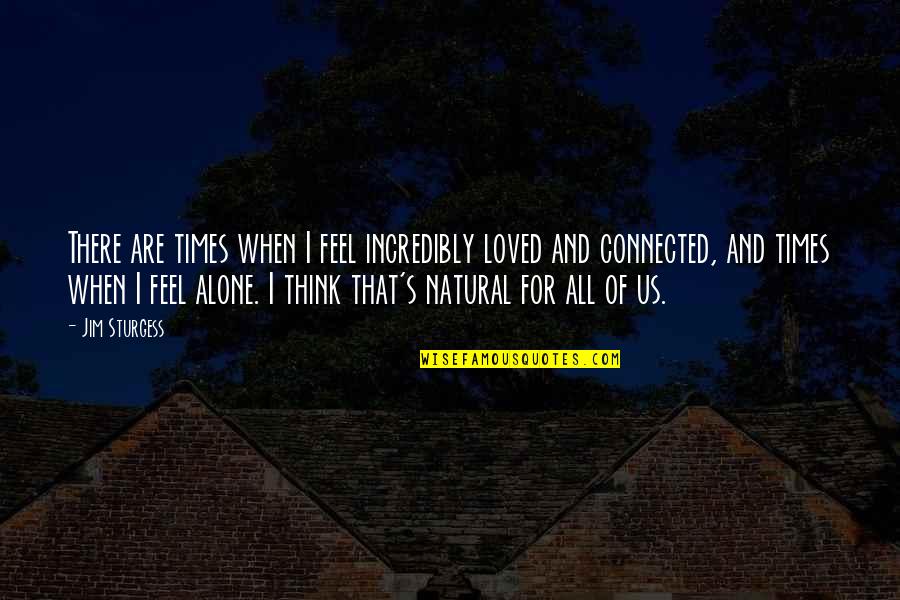 There are times when I feel incredibly loved and connected, and times when I feel alone. I think that's natural for all of us.
—
Jim Sturgess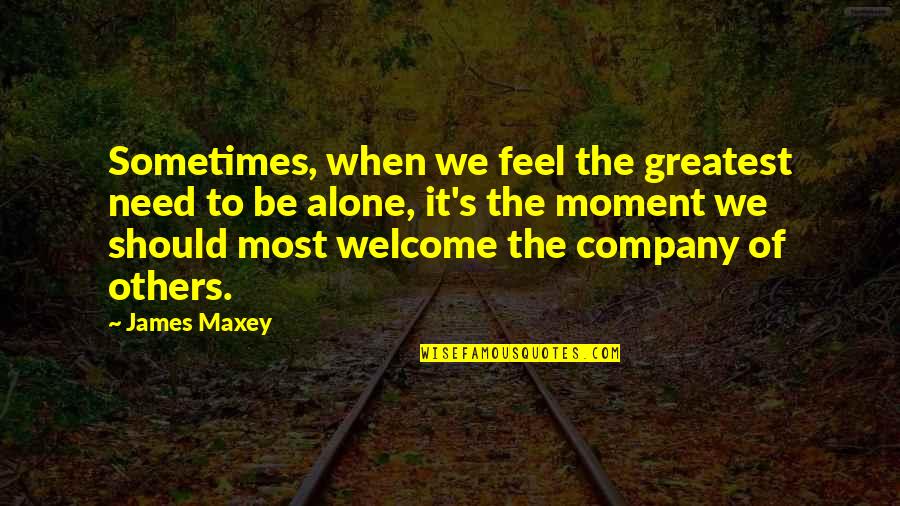 Sometimes, when we feel the greatest need to be alone, it's the moment we should most welcome the company of others.
—
James Maxey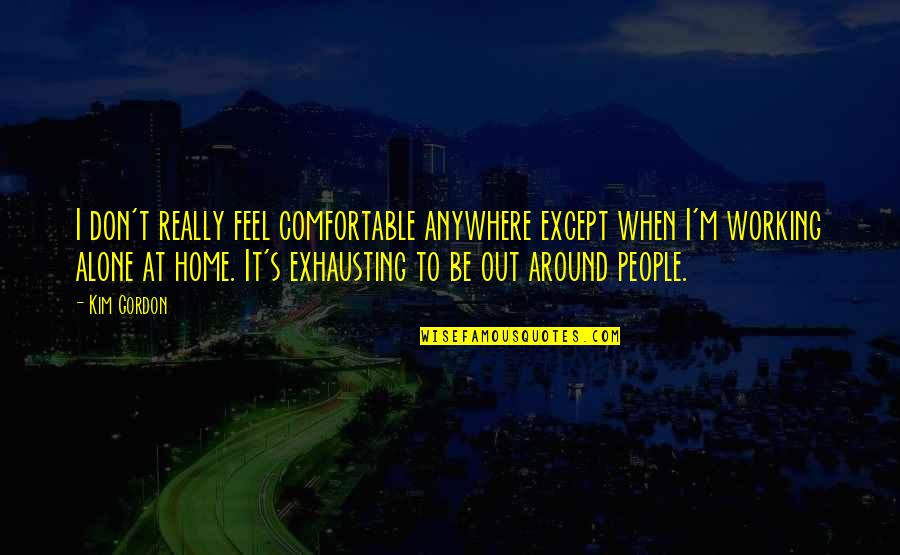 I don't really feel comfortable anywhere except when I'm working alone at home. It's exhausting to be out around people.
—
Kim Gordon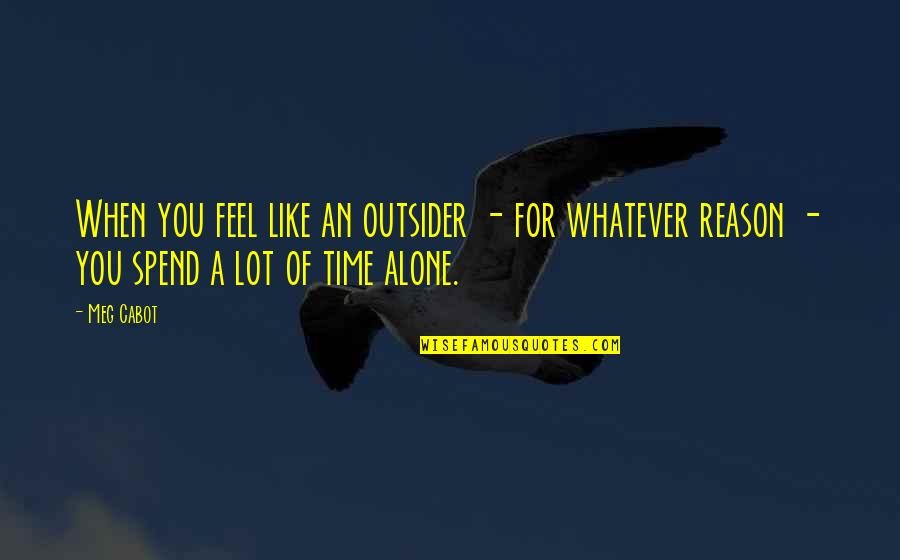 When you feel like an outsider - for whatever reason - you spend a lot of time alone.
—
Meg Cabot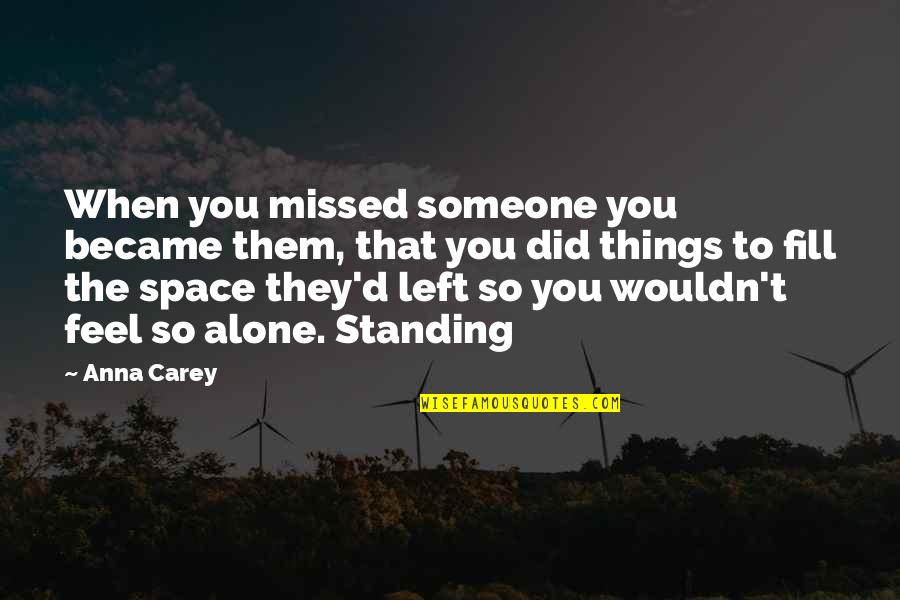 When you missed someone you became them, that you did things to fill the space they'd left so you wouldn't feel so alone. Standing —
Anna Carey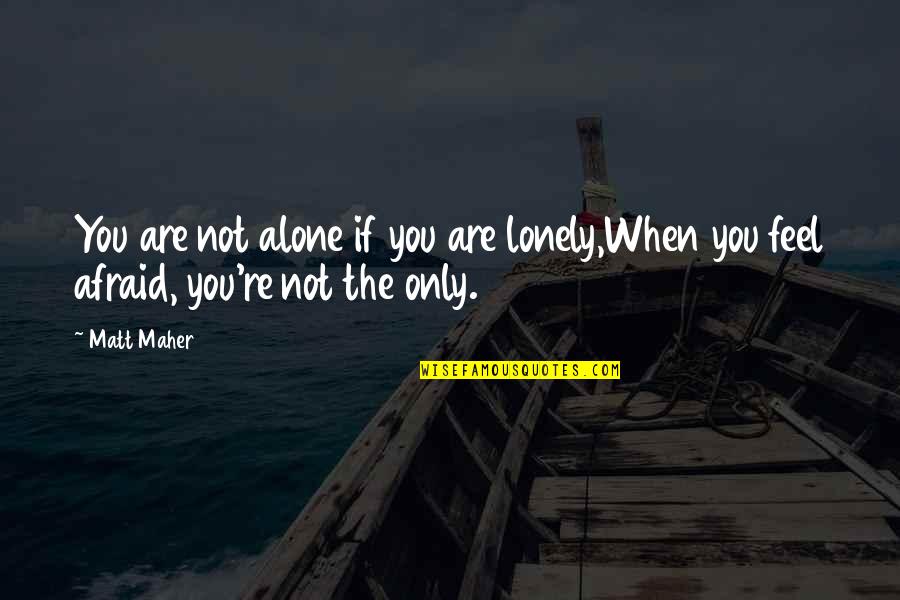 You are not alone if you are lonely,
When you feel afraid, you're not the only. —
Matt Maher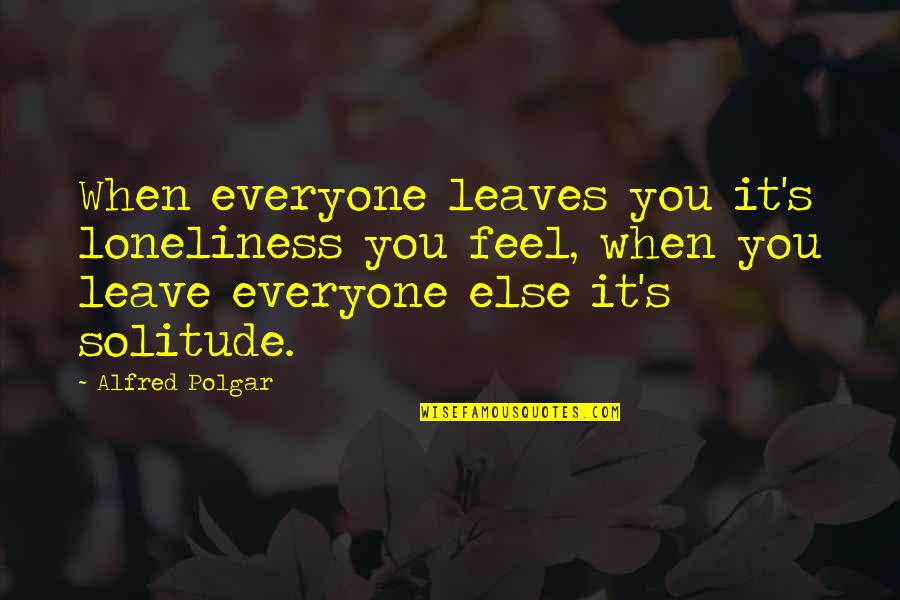 When everyone leaves you it's loneliness you feel, when you leave everyone else it's solitude. —
Alfred Polgar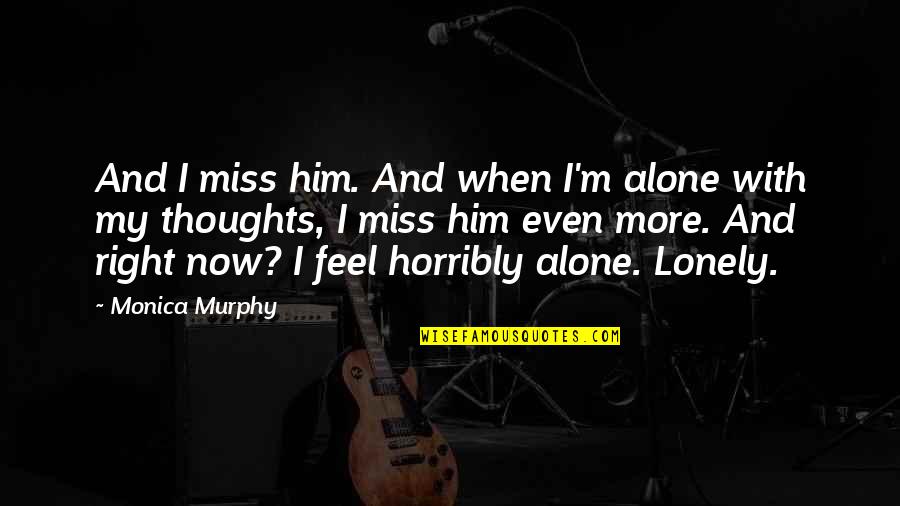 And I miss him. And when I'm alone with my thoughts, I miss him even more. And right now? I feel horribly alone. Lonely. —
Monica Murphy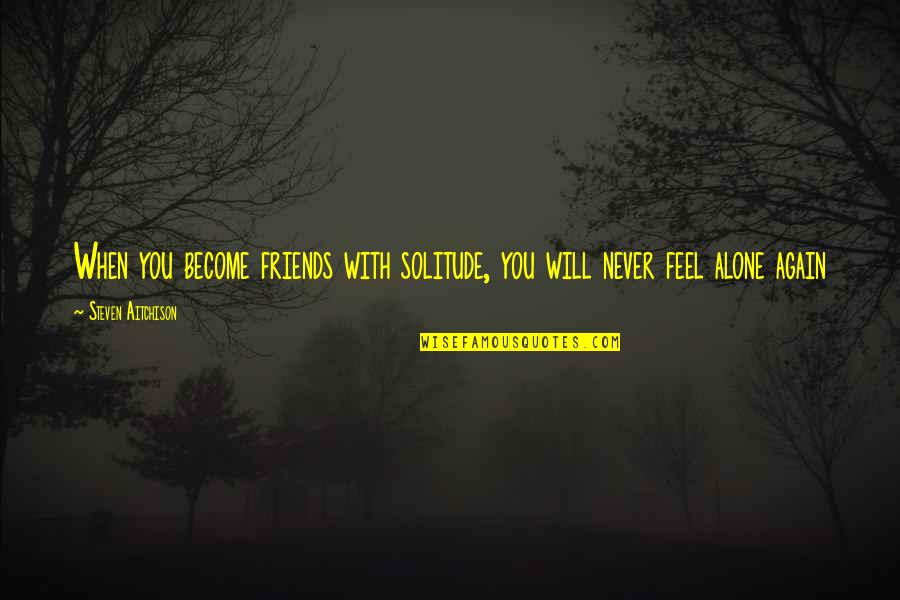 When you become friends with solitude, you will never feel alone again —
Steven Aitchison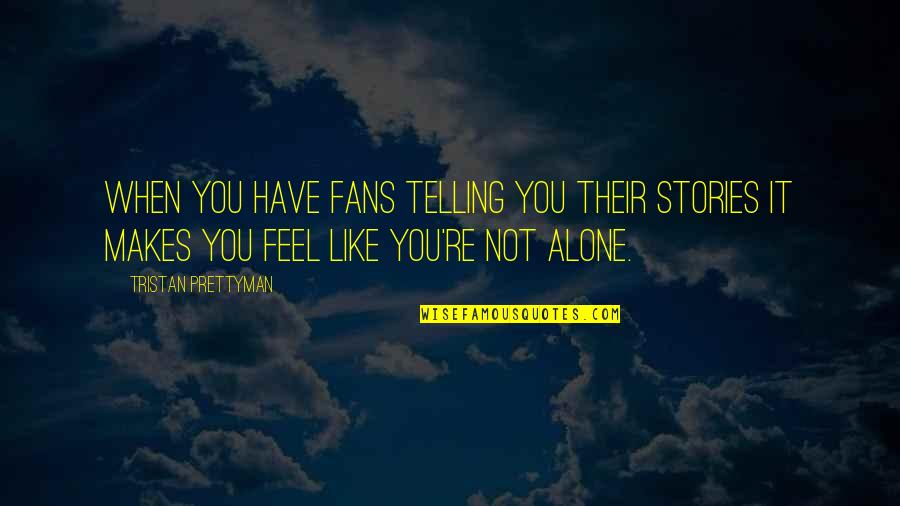 When you have fans telling you their stories it makes you feel like you're not alone. —
Tristan Prettyman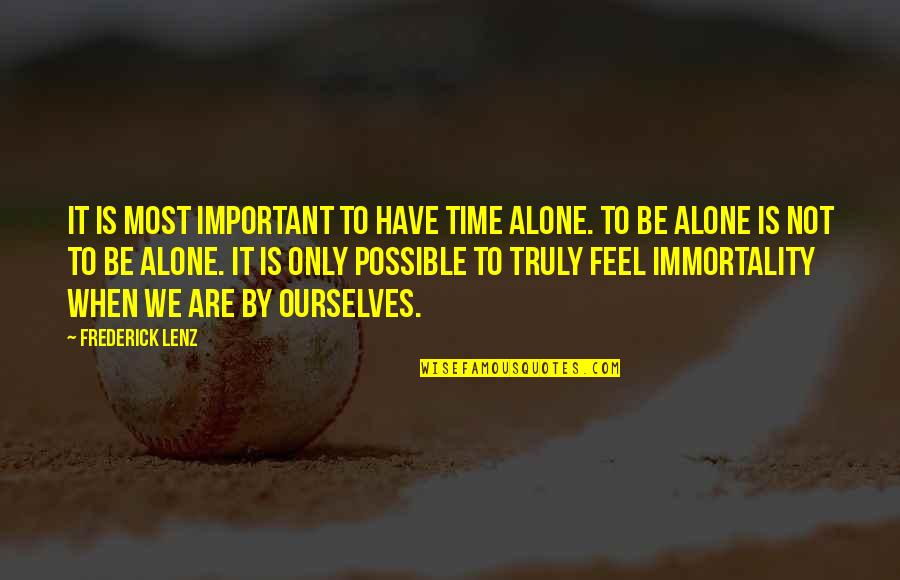 It is most important to have time alone. To be alone is not to be alone. It is only possible to truly feel immortality when we are by ourselves. —
Frederick Lenz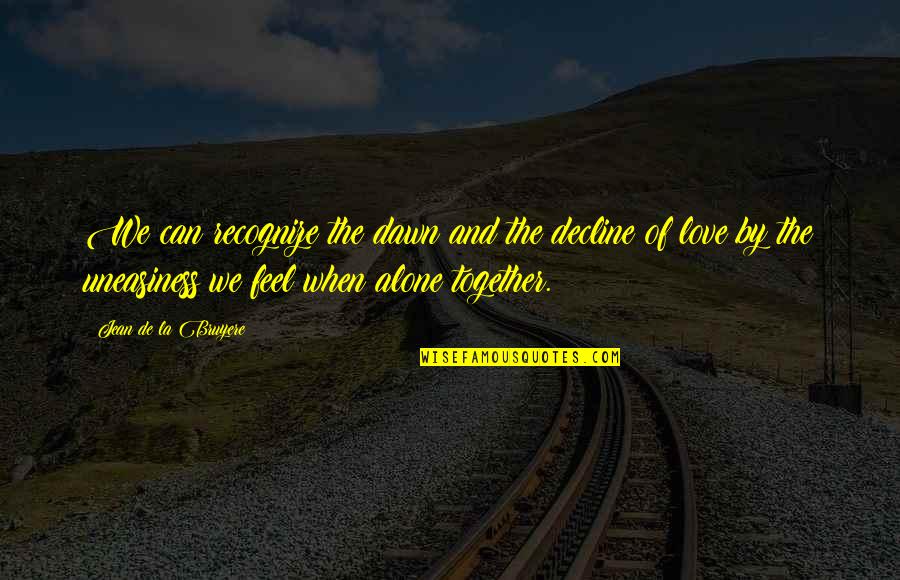 We can recognize the dawn and the decline of love by the uneasiness we feel when alone together. —
Jean De La Bruyere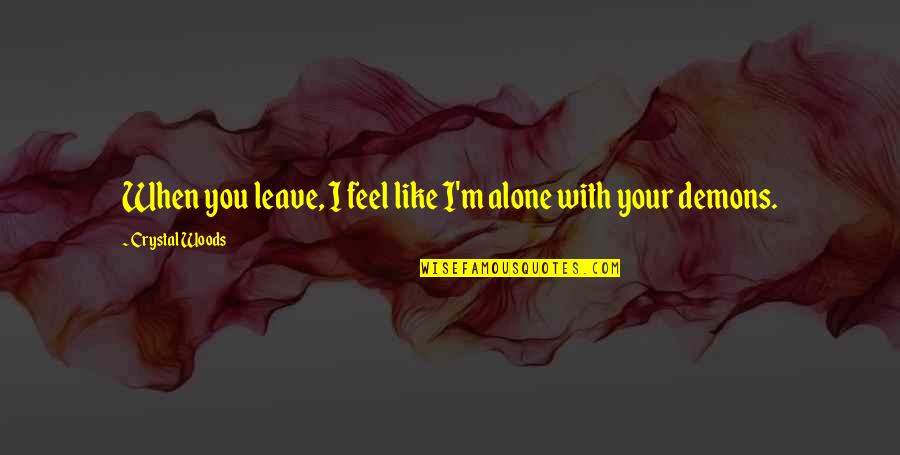 When you leave, I feel like I'm alone with your demons. —
Crystal Woods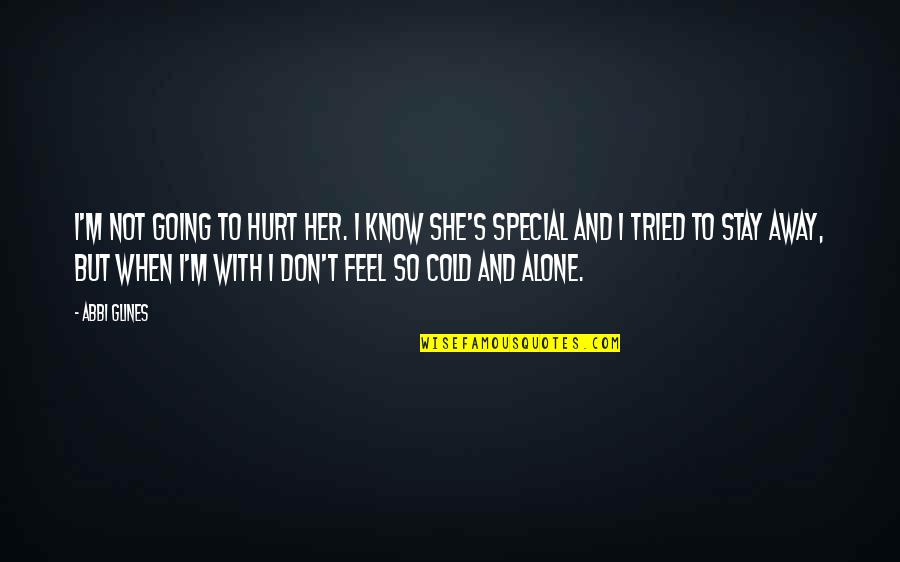 I'm not going to hurt her. I know she's special and I tried to stay away, but when I'm with I don't feel so cold and alone. —
Abbi Glines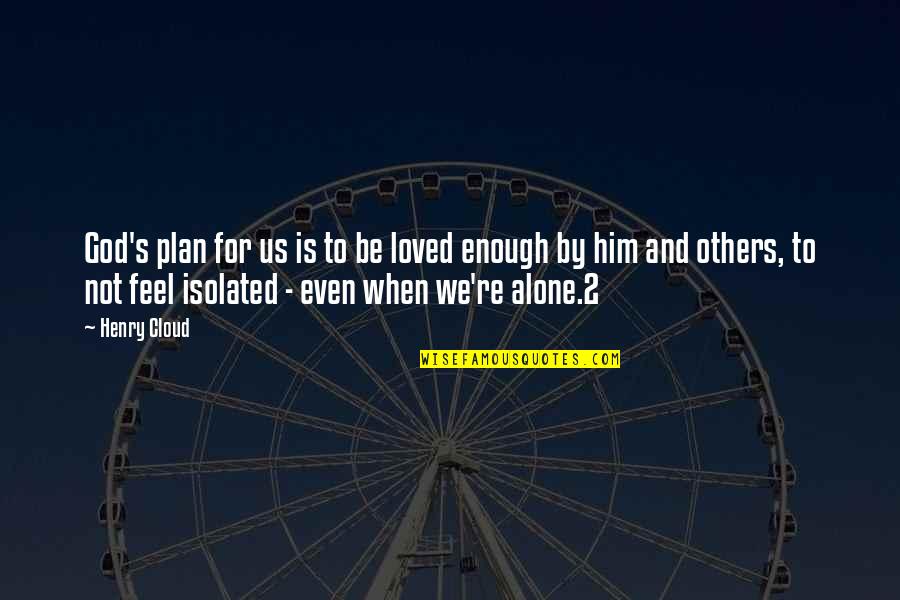 God's plan for us is to be loved enough by him and others, to not feel isolated - even when we're alone.2 —
Henry Cloud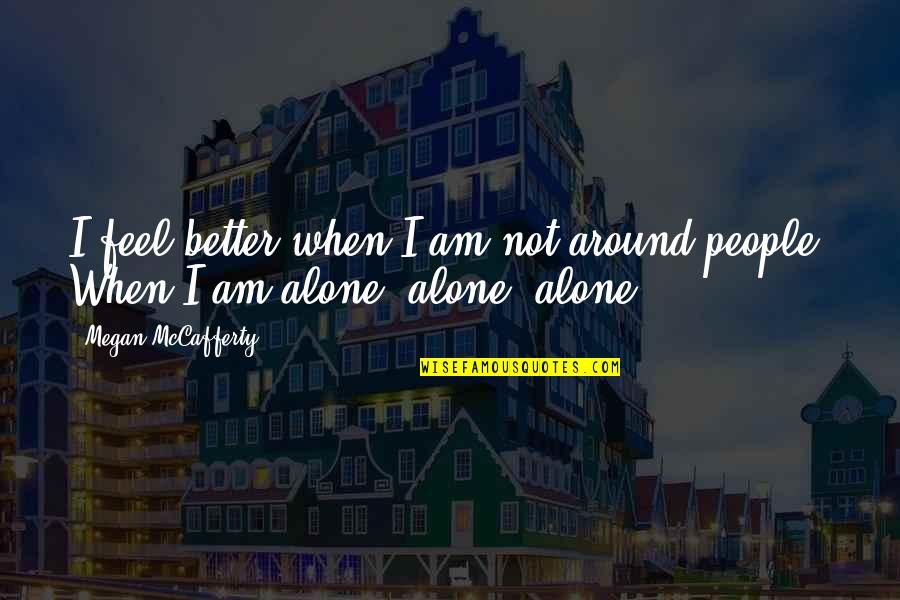 I feel better when I am not around people. When I am alone, alone, alone. —
Megan McCafferty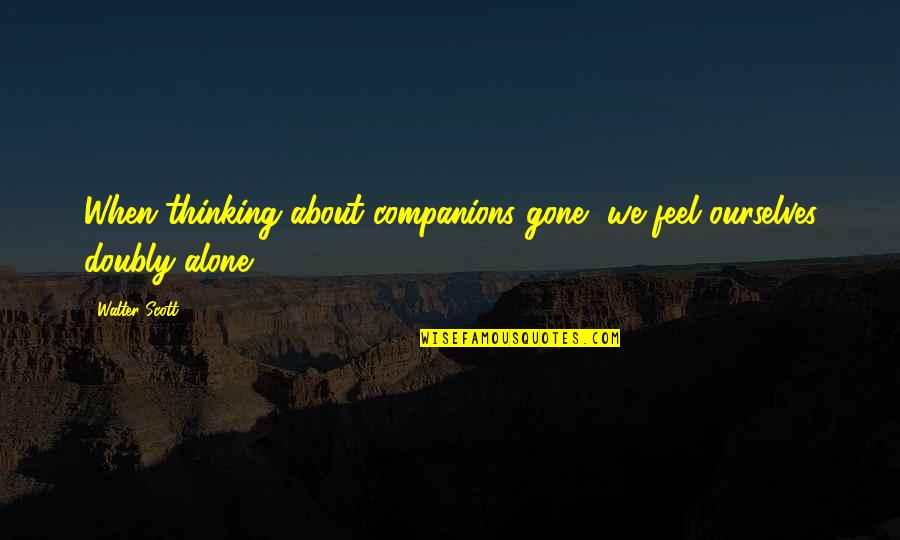 When thinking about companions gone, we feel ourselves doubly alone. —
Walter Scott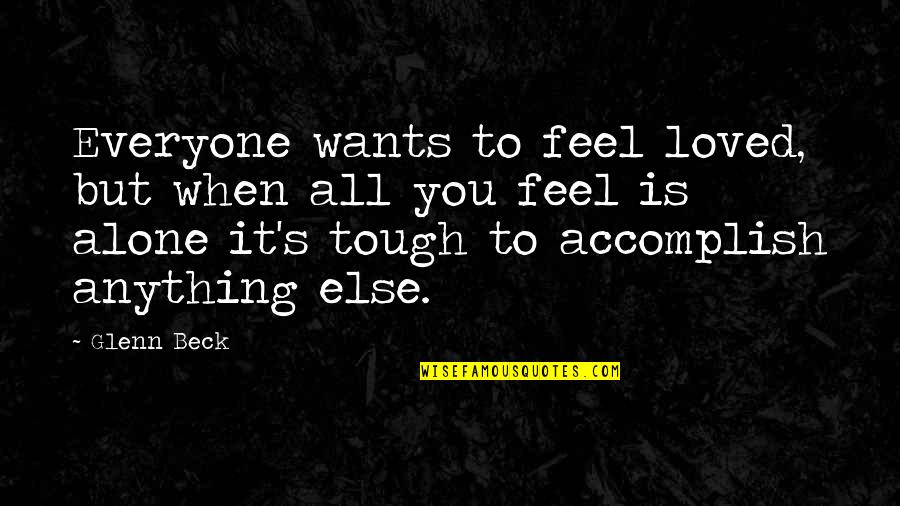 Everyone wants to feel loved, but when all you feel is alone it's tough to accomplish anything else. —
Glenn Beck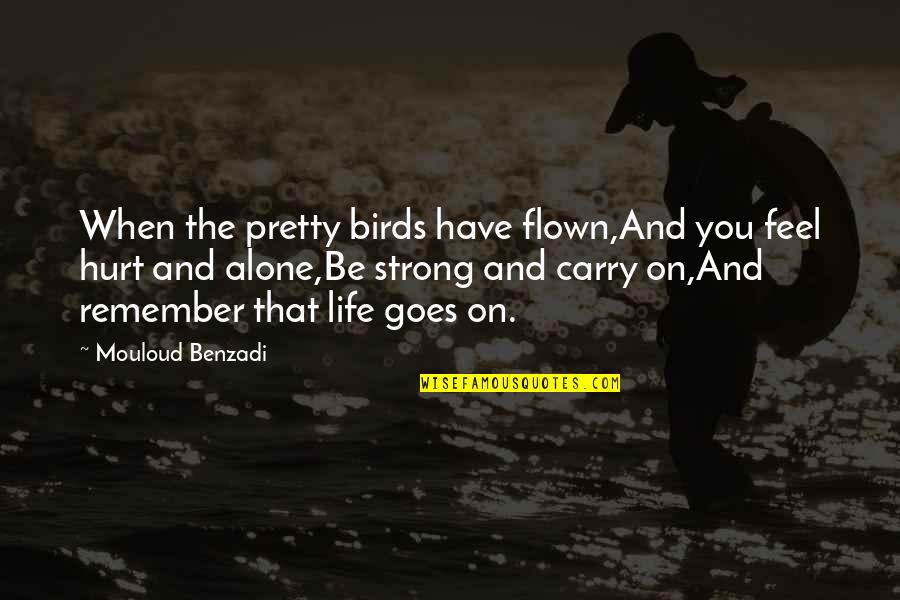 When the pretty birds have flown,
And you feel hurt and alone,
Be strong and carry on,
And remember that life goes on. —
Mouloud Benzadi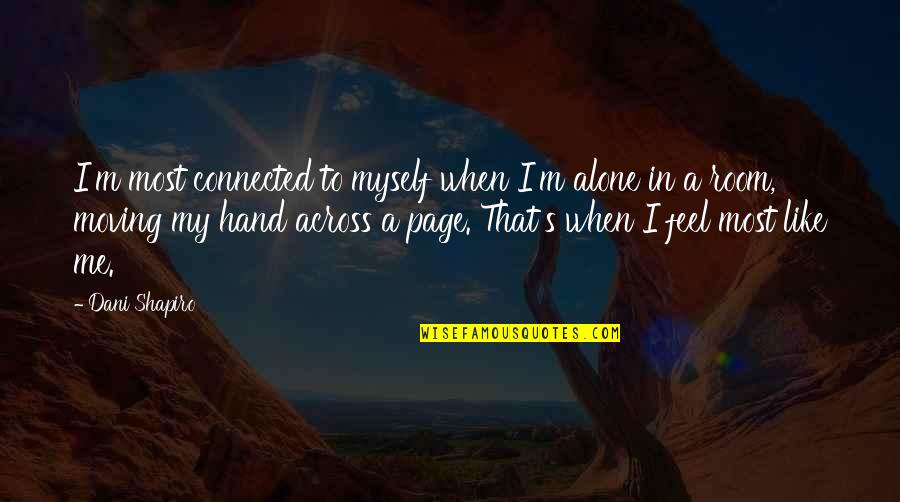 I'm most connected to myself when I'm alone in a room, moving my hand across a page. That's when I feel most like me. —
Dani Shapiro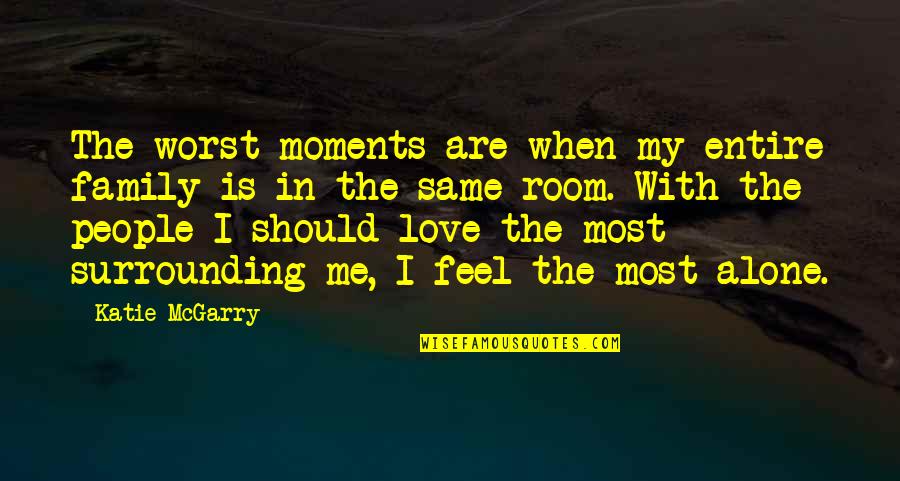 The worst moments are when my entire family is in the same room. With the people I should love the most surrounding me, I feel the most alone. —
Katie McGarry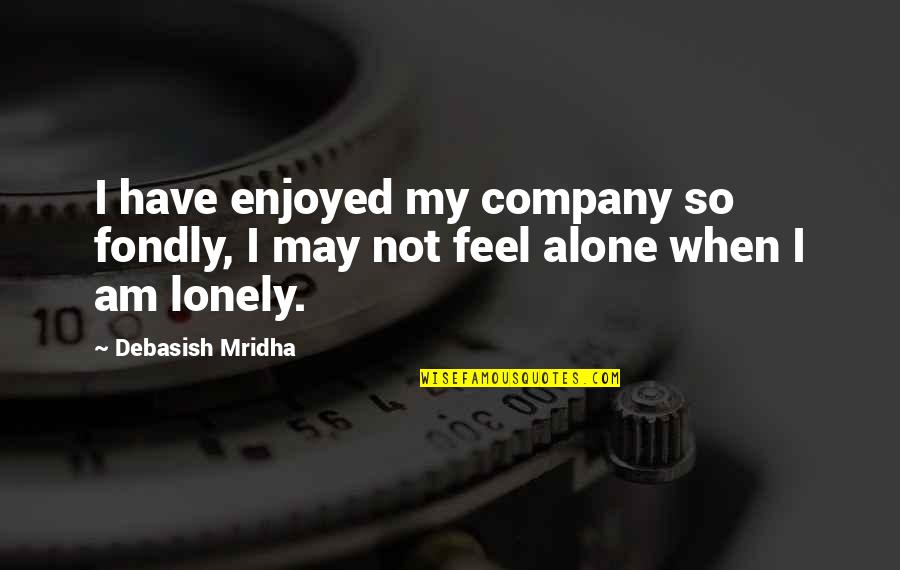 I have enjoyed my company so fondly, I may not feel alone when I am lonely. —
Debasish Mridha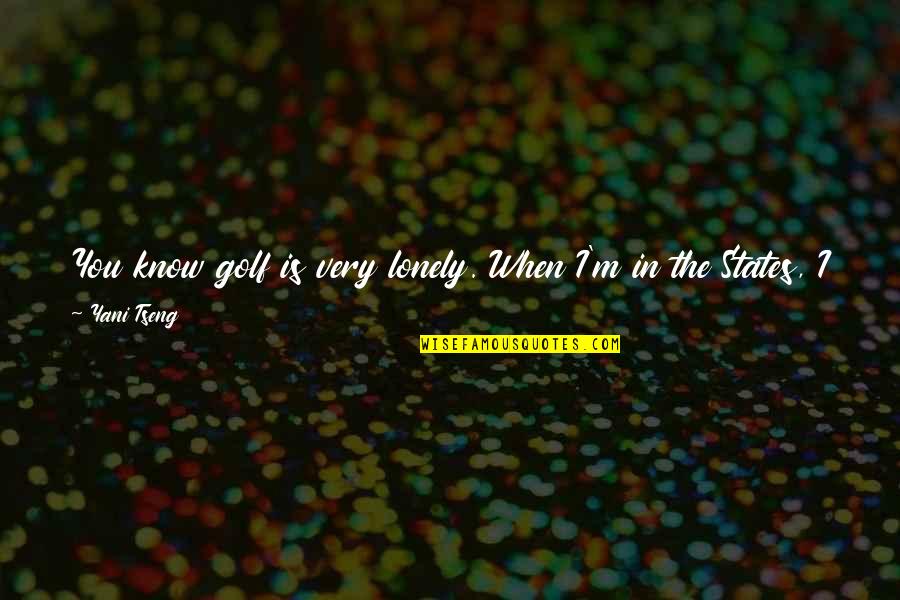 You know golf is very lonely. When I'm in the States, I feel like if I just think about Taiwan, my friends, my fans, I won't feel like I'm alone. —
Yani Tseng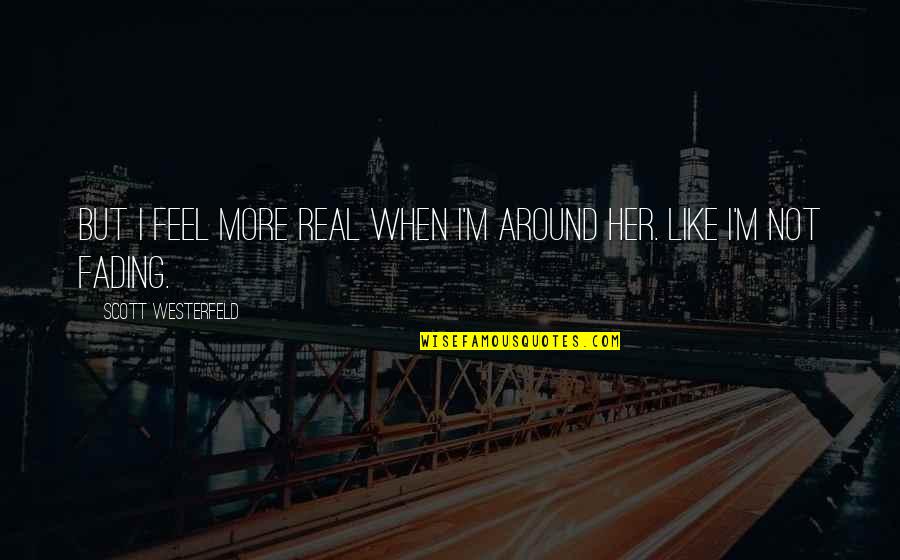 But I feel more real when I'm around her. Like I'm not fading. —
Scott Westerfeld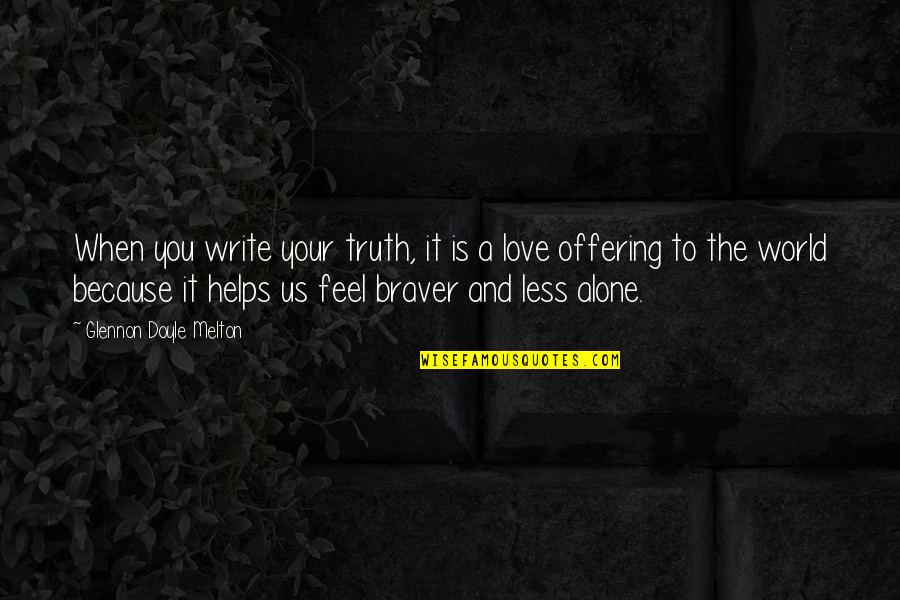 When you write your truth, it is a love offering to the world because it helps us feel braver and less alone. —
Glennon Doyle Melton