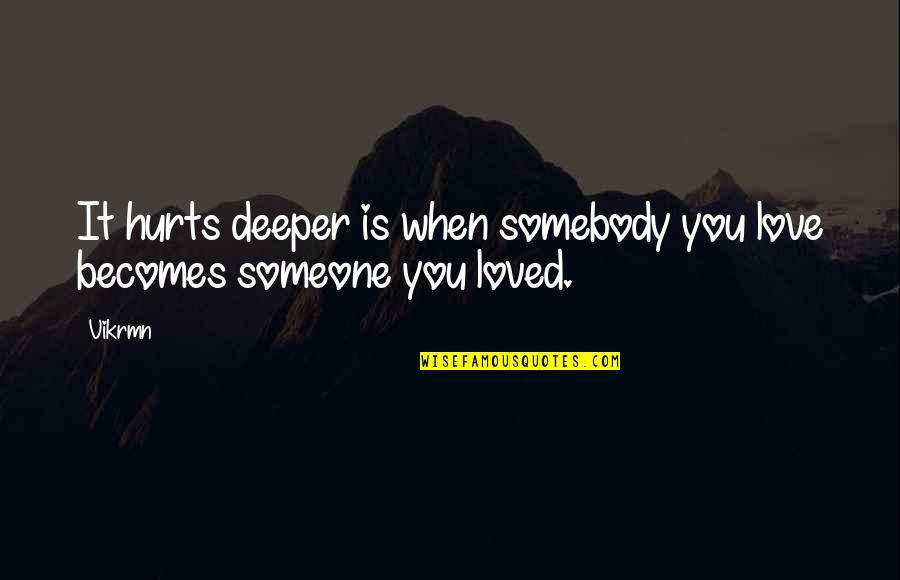 It hurts deeper is when somebody you love becomes someone you loved.
—
Vikrmn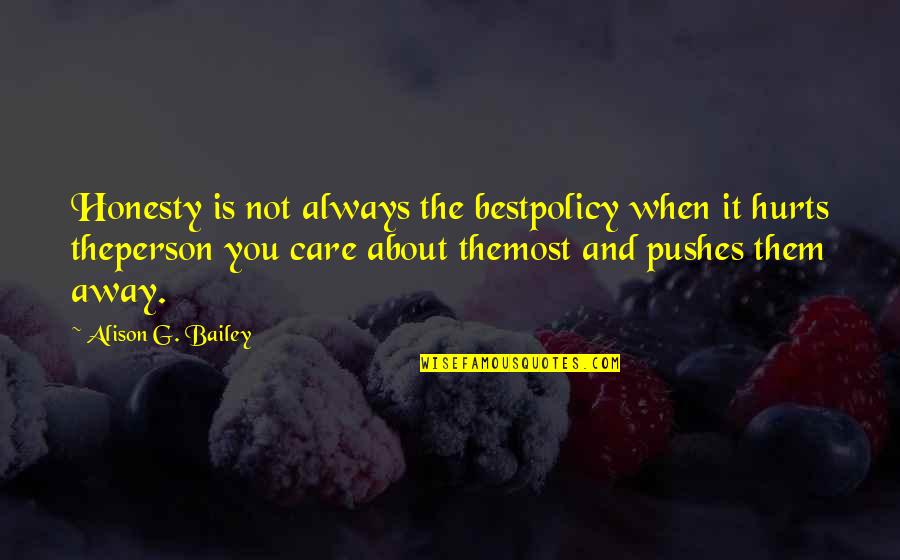 Honesty is not always the best
policy when it hurts the
person you care about the
most and pushes them away.
—
Alison G. Bailey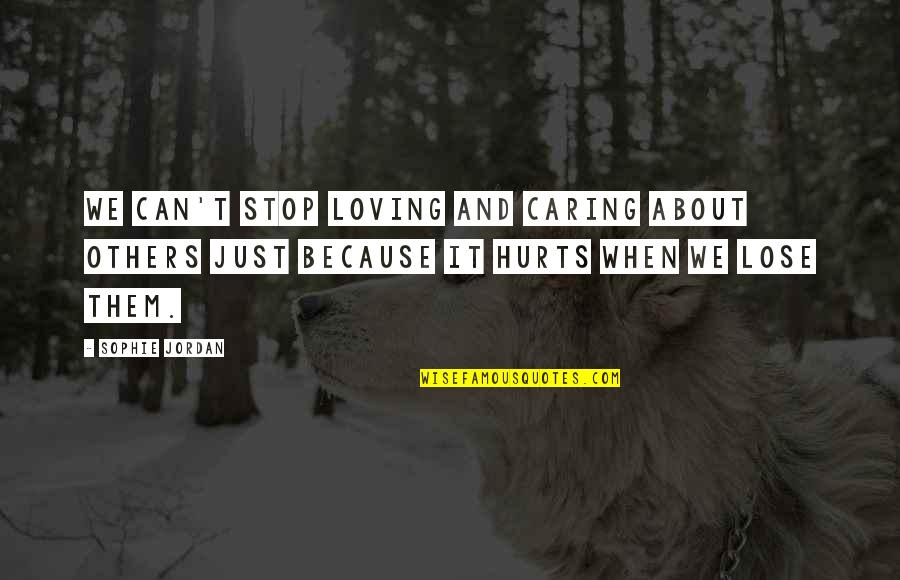 We can't stop loving and caring about others just because it hurts when we lose them.
—
Sophie Jordan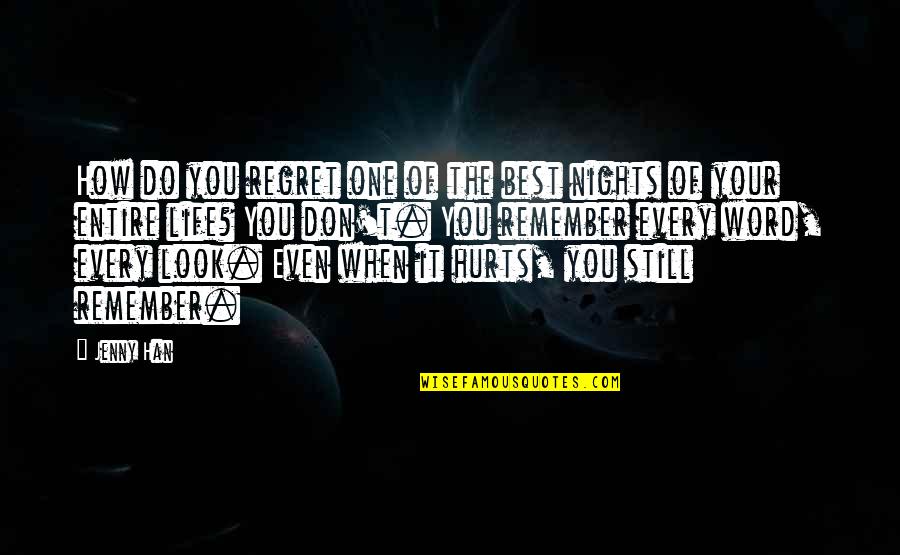 How do you regret one of the best nights of your entire life? You don't. You remember every word, every look. Even when it hurts, you still remember.
—
Jenny Han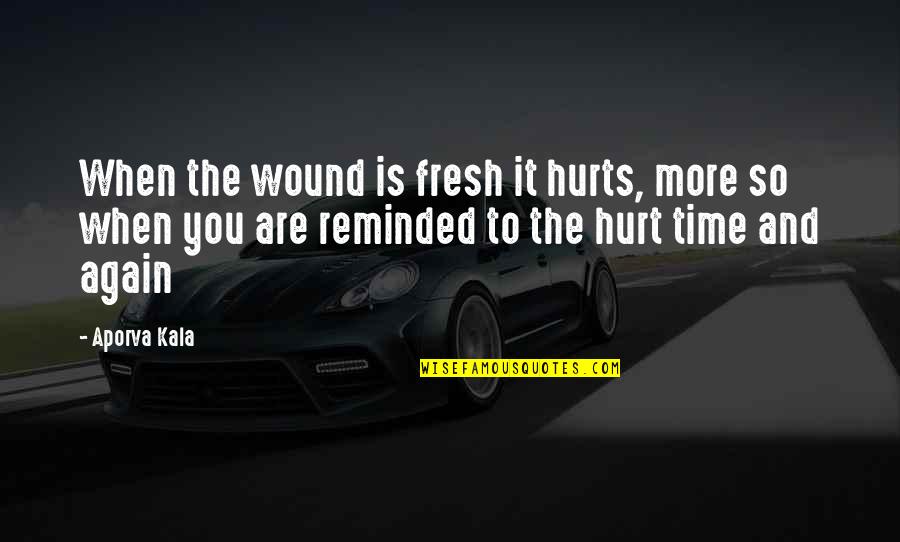 When the wound is fresh it hurts, more so when you are reminded to the hurt time and again
—
Aporva Kala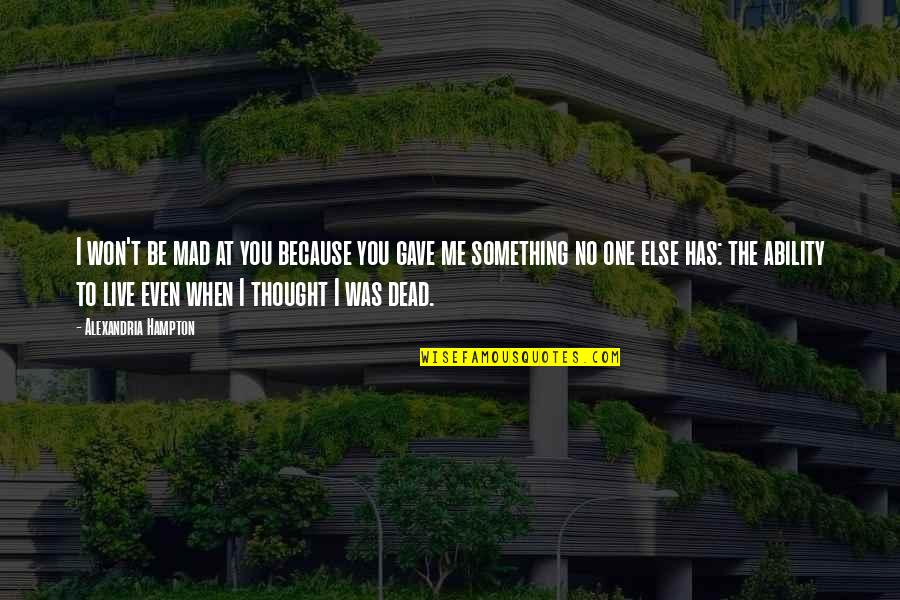 I won't be mad at you because you gave me something no one else has: the ability to live even when I thought I was dead.
—
Alexandria Hampton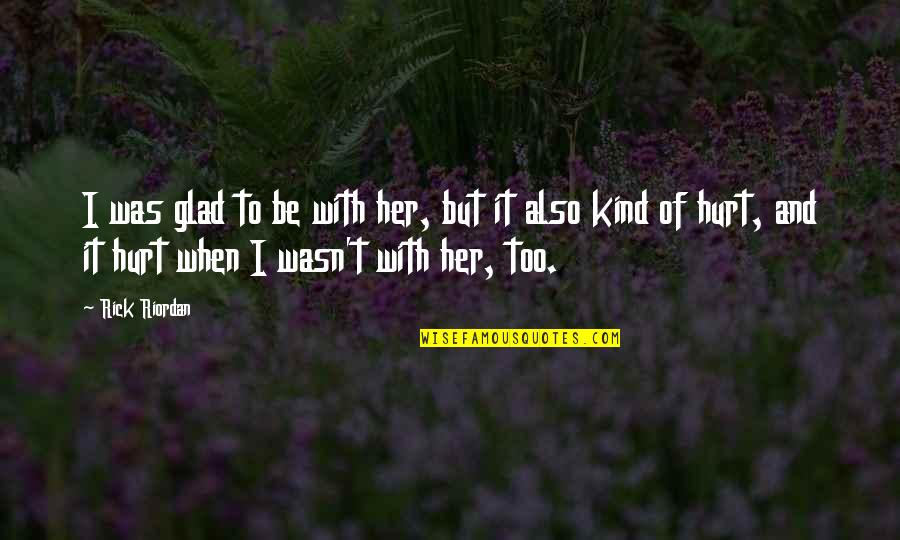 I was glad to be with her, but it also kind of hurt, and it hurt when I wasn't with her, too. —
Rick Riordan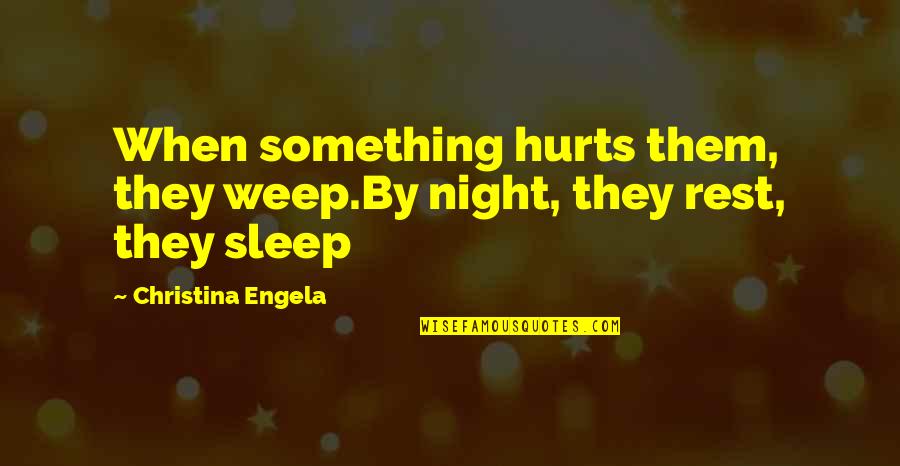 When something hurts them, they weep.
By night, they rest, they sleep —
Christina Engela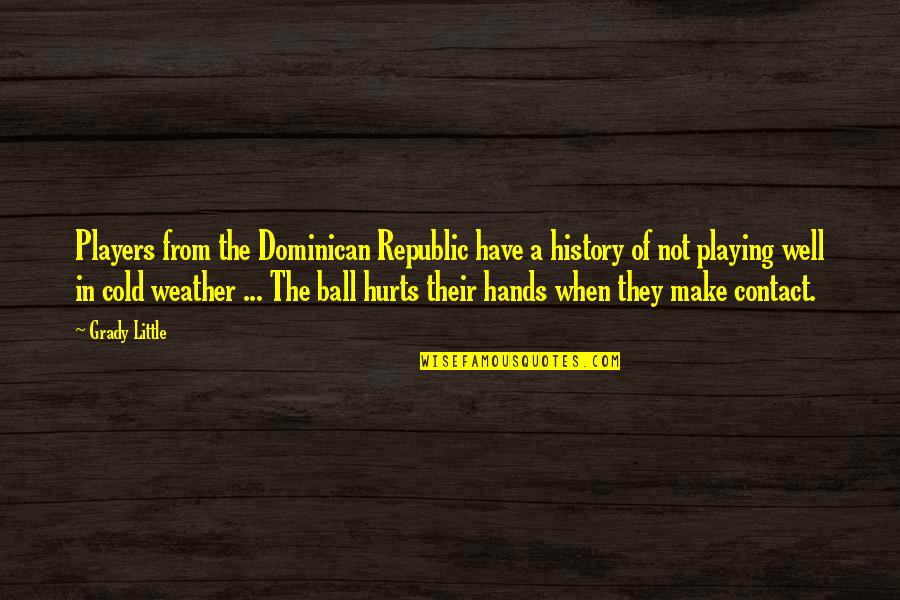 Players from the Dominican Republic have a history of not playing well in cold weather ... The ball hurts their hands when they make contact. —
Grady Little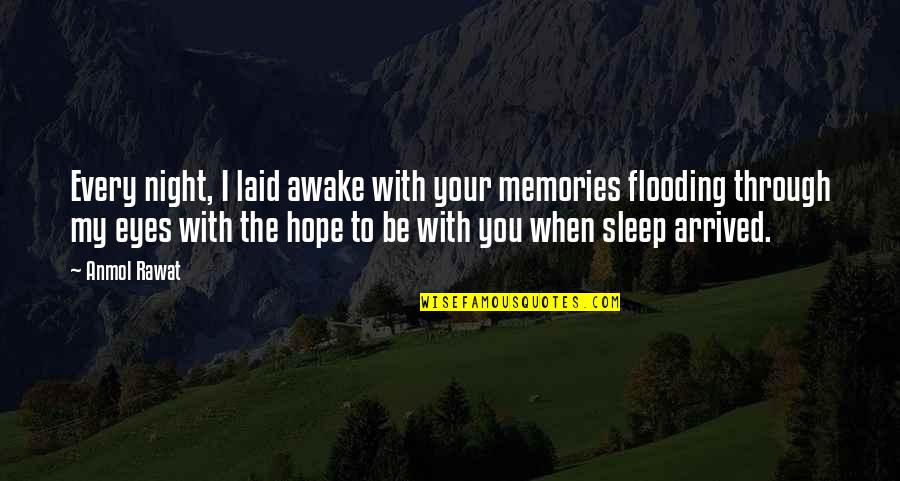 Every night, I laid awake with your memories flooding through my eyes with the hope to be with you when sleep arrived. —
Anmol Rawat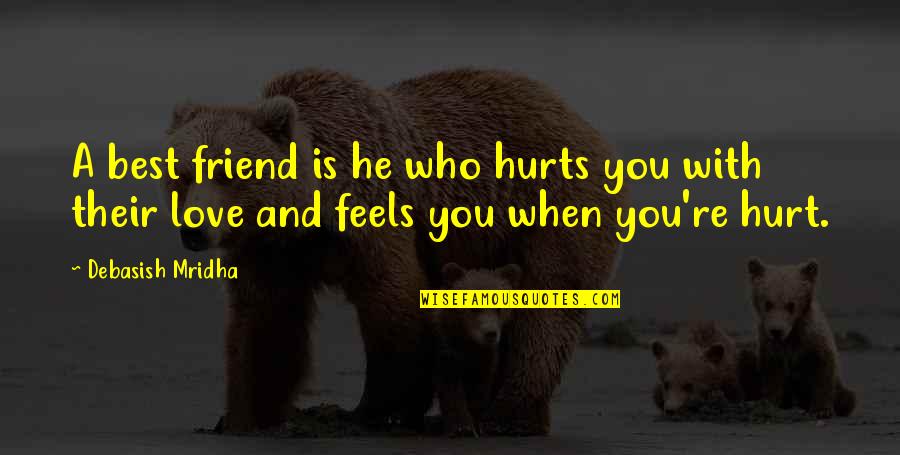 A best friend is he who hurts you with their love and feels you when you're hurt. —
Debasish Mridha
That is when time stands still - when you watch the one you love, walk away. —
Mallika Nawal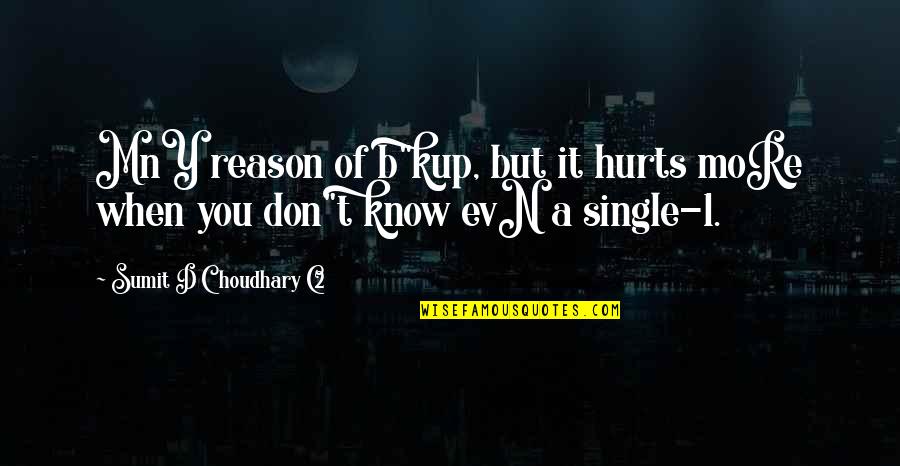 MnY reason of b"kup, but it hurts moRe when you don"t know evN a single-1. —
Sumit D Choudhary C2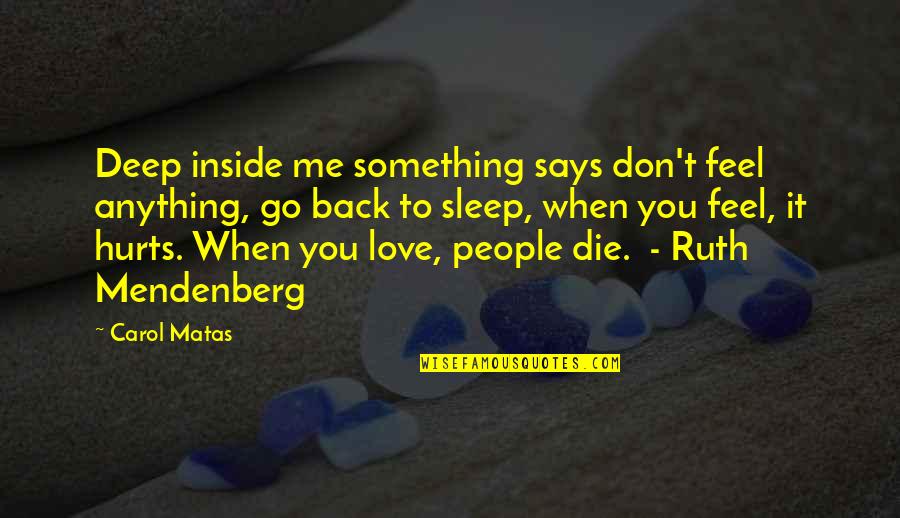 Deep inside me something says don't feel anything, go back to sleep, when you feel, it hurts. When you love, people die.
- Ruth Mendenberg —
Carol Matas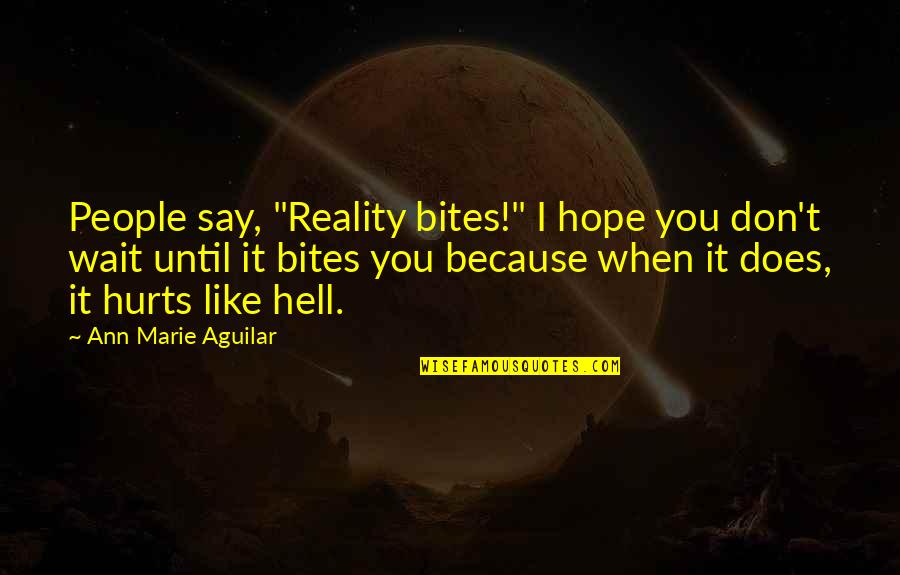 People say, "Reality bites!" I hope you don't wait until it bites you because when it does, it hurts like hell. —
Ann Marie Aguilar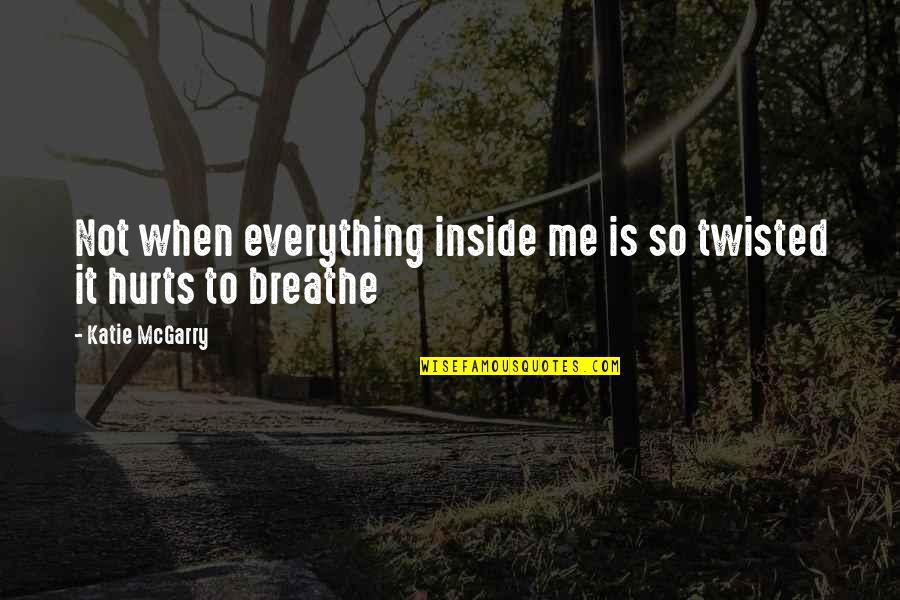 Not when everything inside me is so twisted it hurts to breathe —
Katie McGarry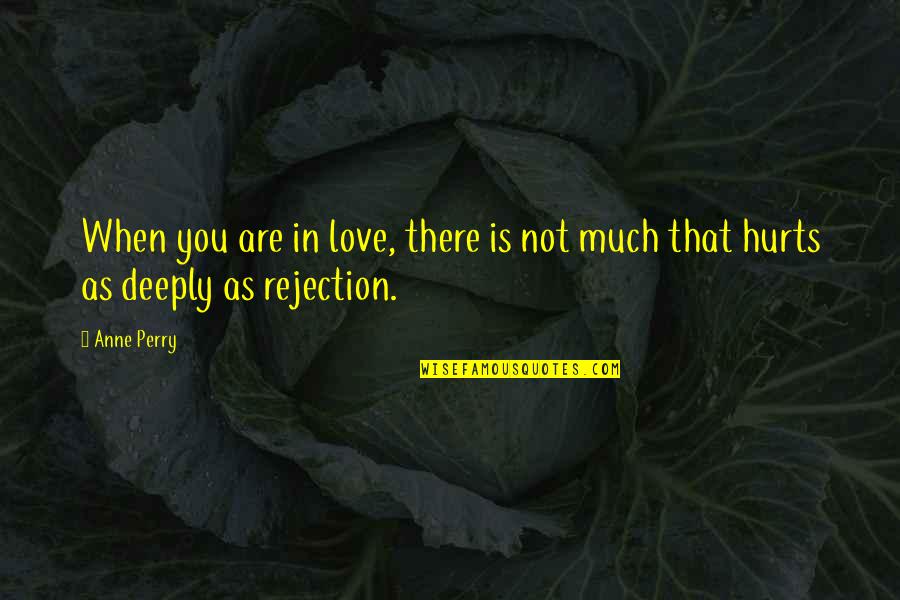 When you are in love, there is not much that hurts as deeply as rejection. —
Anne Perry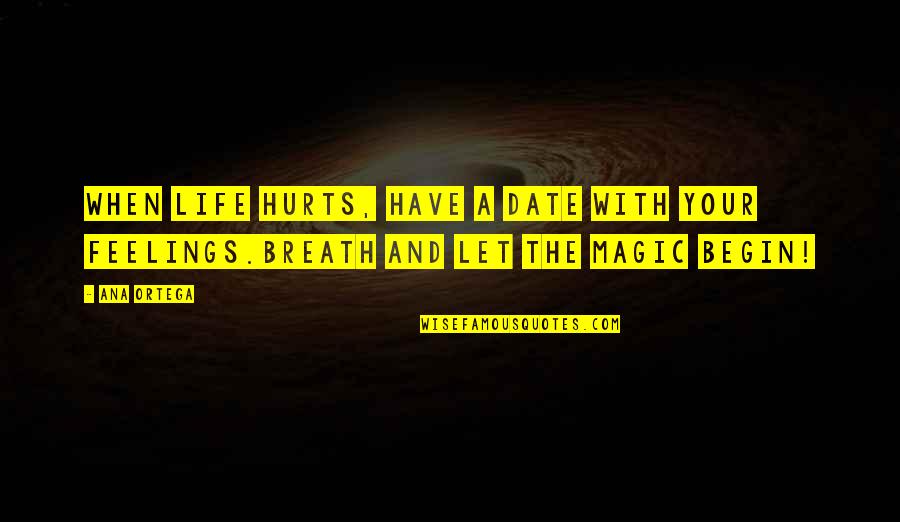 When life hurts, have a date with your feelings.
Breath and let the magic begin! —
Ana Ortega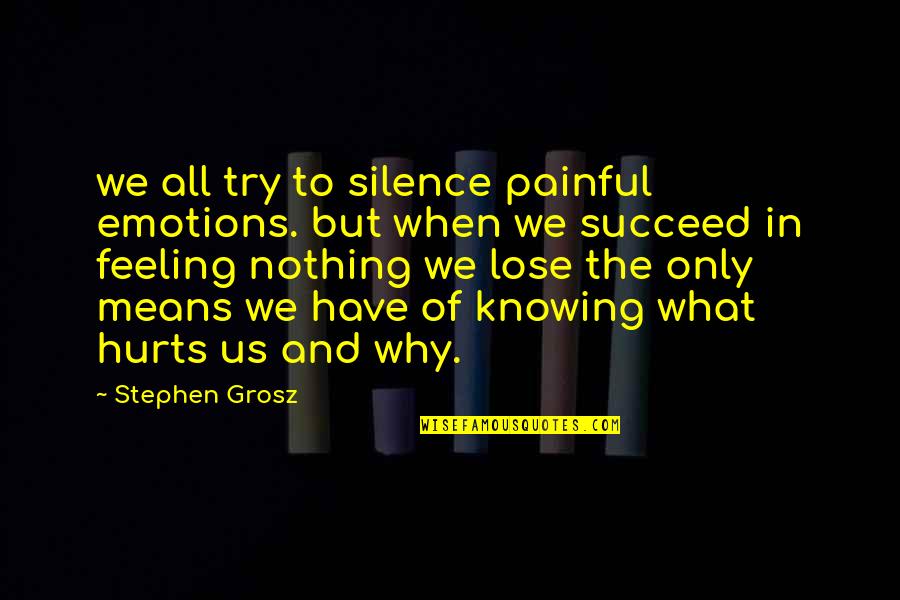 we all try to silence painful emotions. but when we succeed in feeling nothing we lose the only means we have of knowing what hurts us and why. —
Stephen Grosz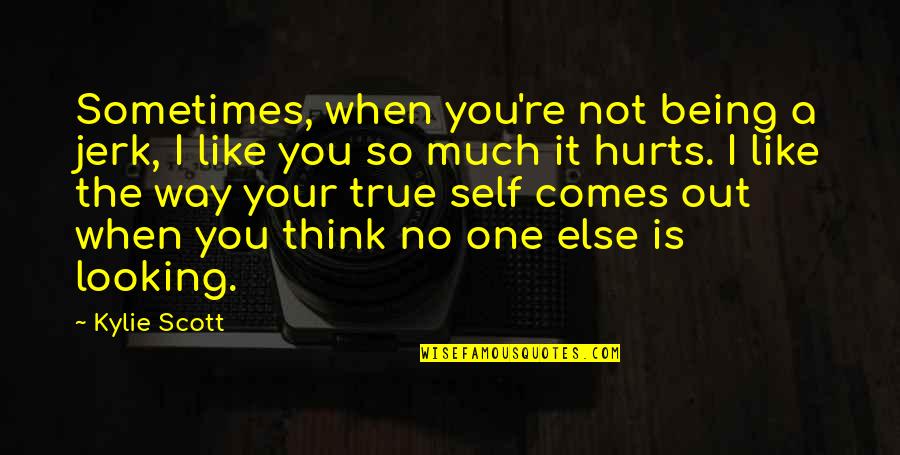 Sometimes, when you're not being a jerk, I like you so much it hurts. I like the way your true self comes out when you think no one else is looking. —
Kylie Scott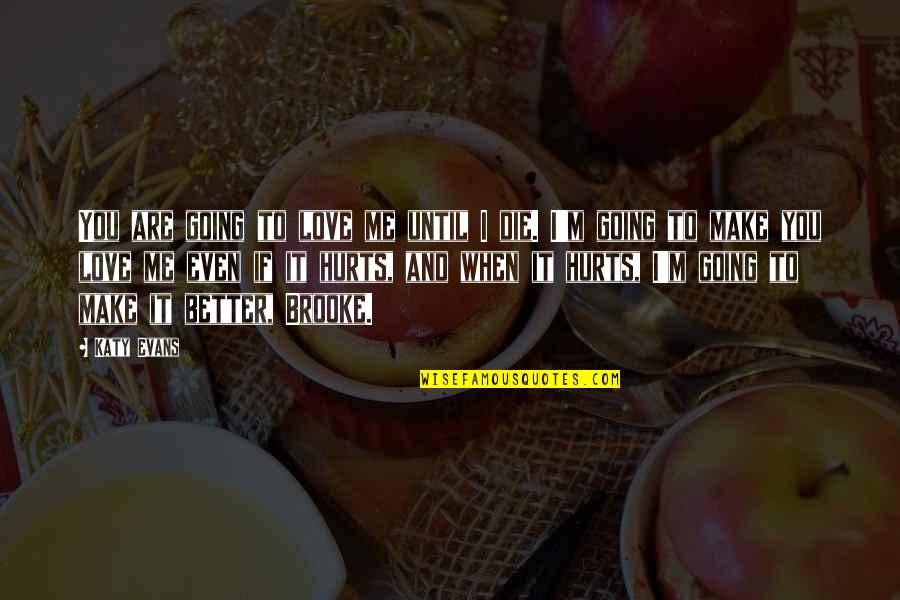 You are going to love me until I die. I'm going to make you love me even if it hurts, and when it hurts, I'm going to make it better, Brooke. —
Katy Evans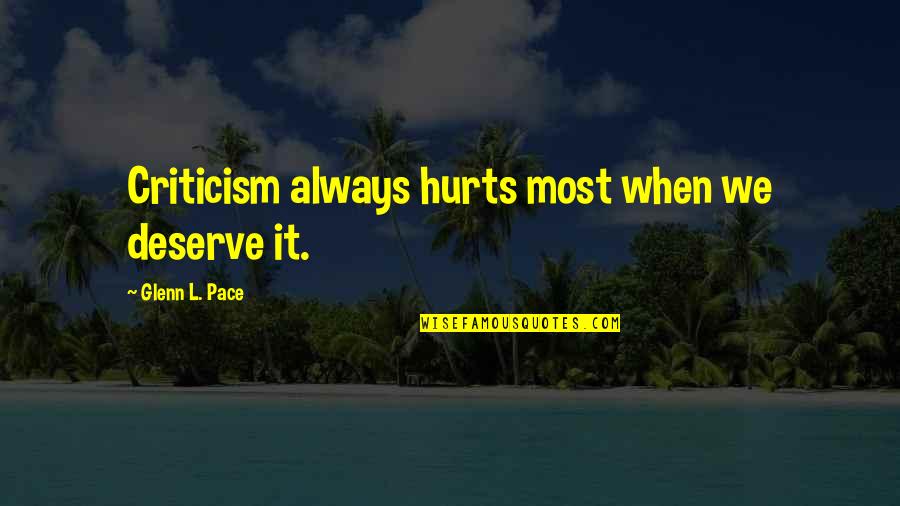 Criticism always hurts most when we deserve it. —
Glenn L. Pace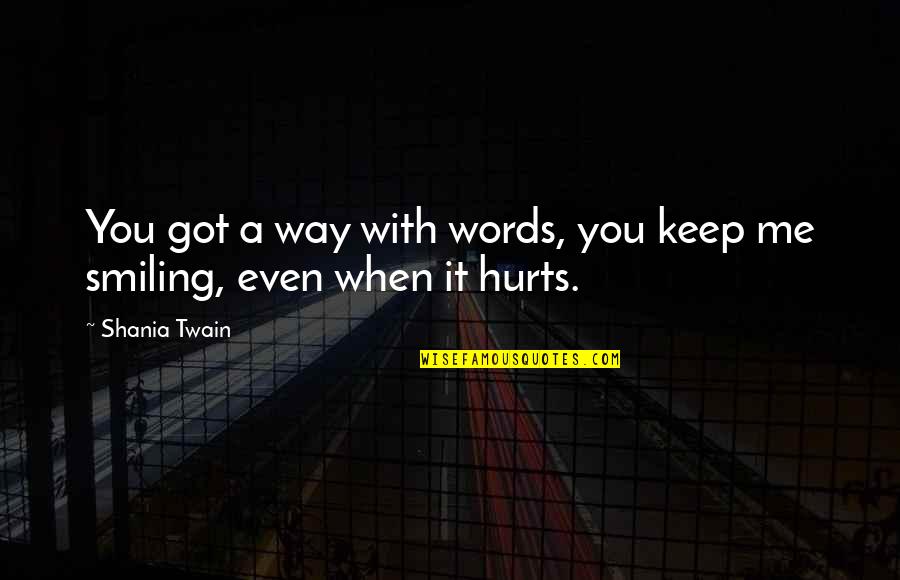 You got a way with words, you keep me smiling, even when it hurts. —
Shania Twain
There are 2 rules in extreme snowriding: First, always follow your heart; second, never cry when it hurts. —
Warren Miller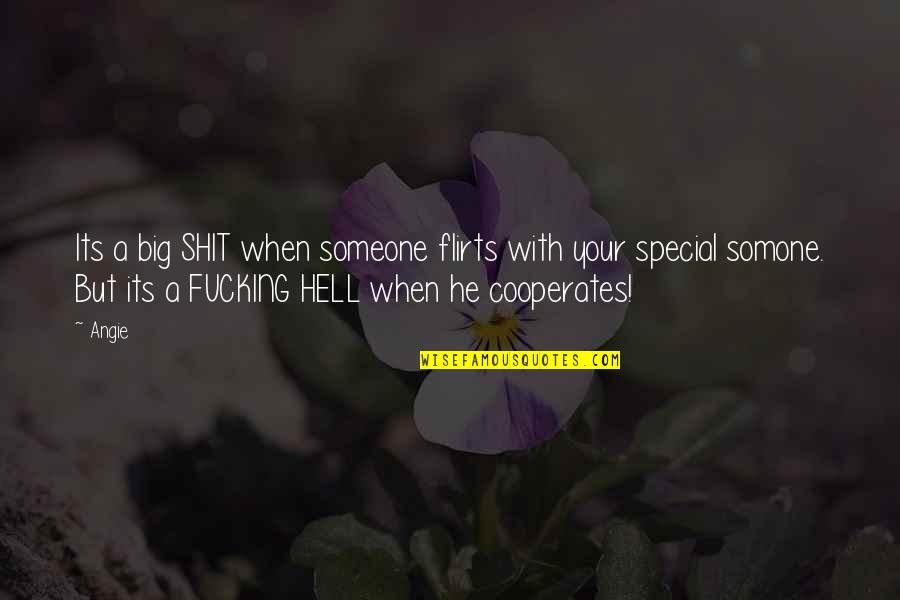 Its a big SHIT when someone flirts with your special somone. But its a FUCKING HELL when he cooperates! —
Angie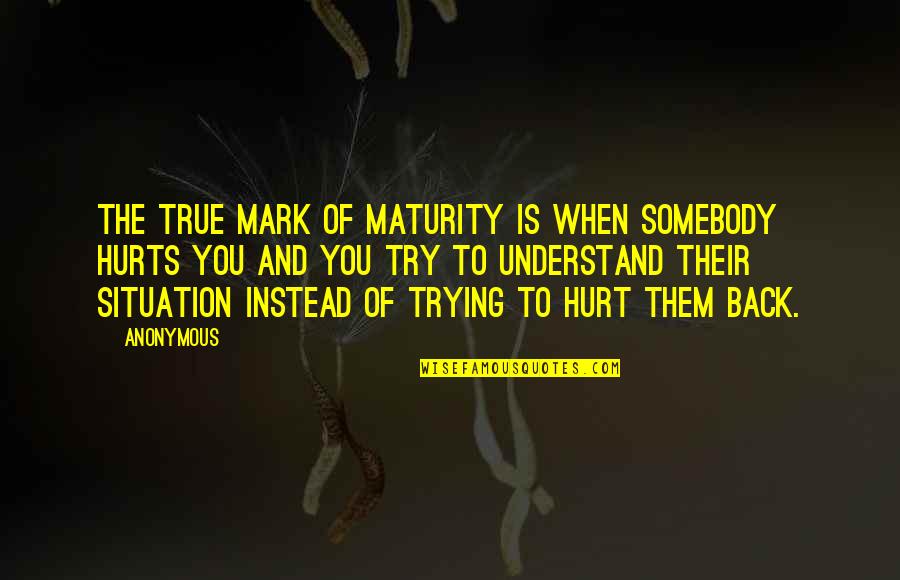 The true mark of maturity is when somebody hurts you and you try to understand their situation instead of trying to hurt them back. —
Anonymous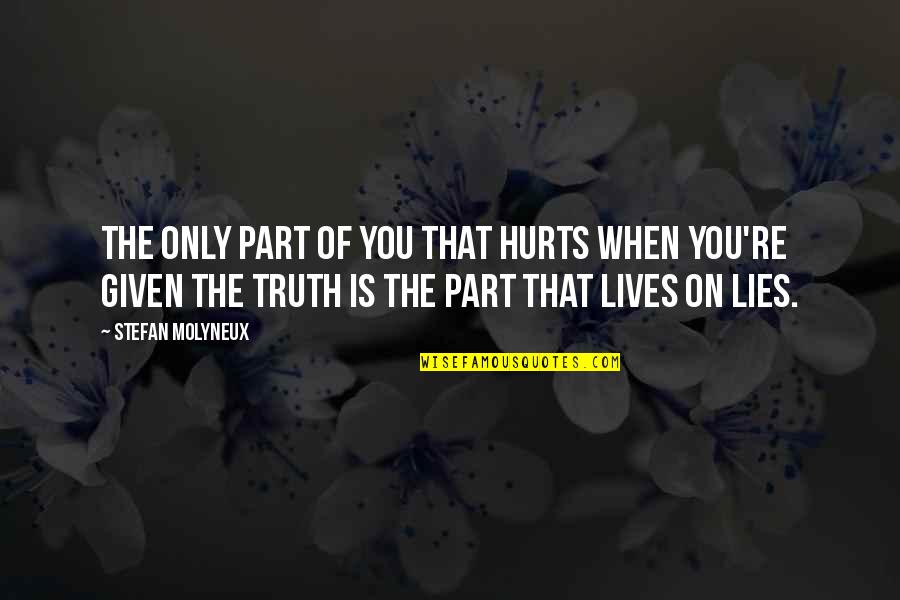 The only part of you that hurts when you're given the truth is the part that lives on lies. —
Stefan Molyneux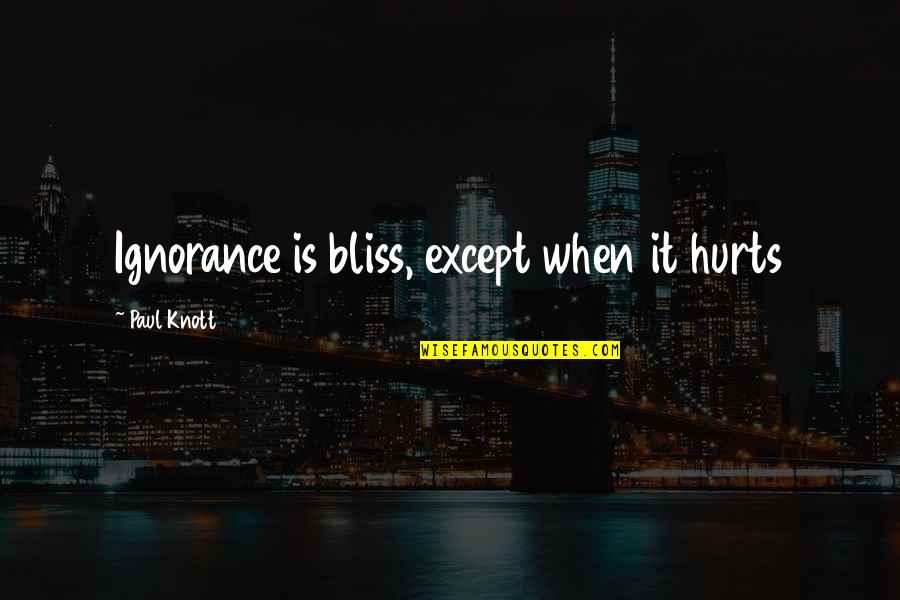 Ignorance is bliss, except when it hurts —
Paul Knott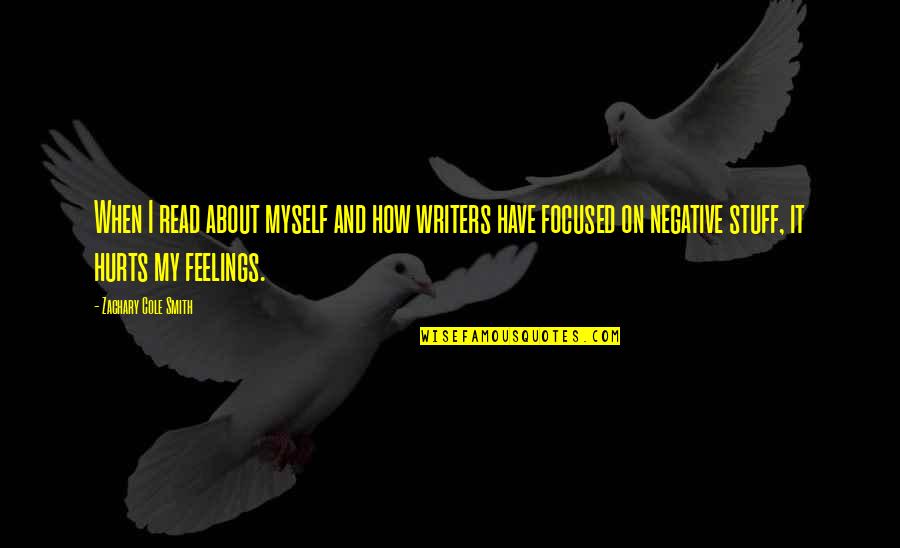 When I read about myself and how writers have focused on negative stuff, it hurts my feelings. —
Zachary Cole Smith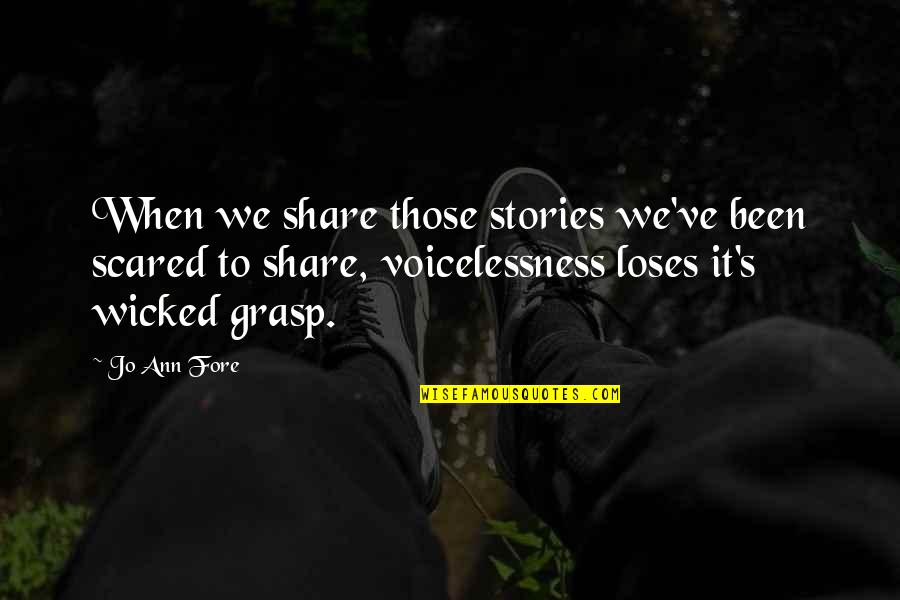 When we share those stories we've been scared to share, voicelessness loses it's wicked grasp. —
Jo Ann Fore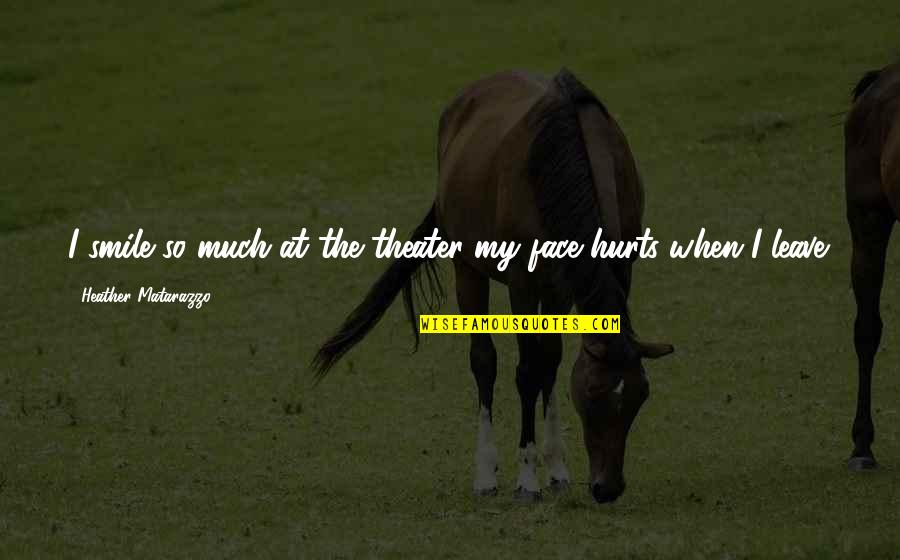 I smile so much at the theater my face hurts when I leave. —
Heather Matarazzo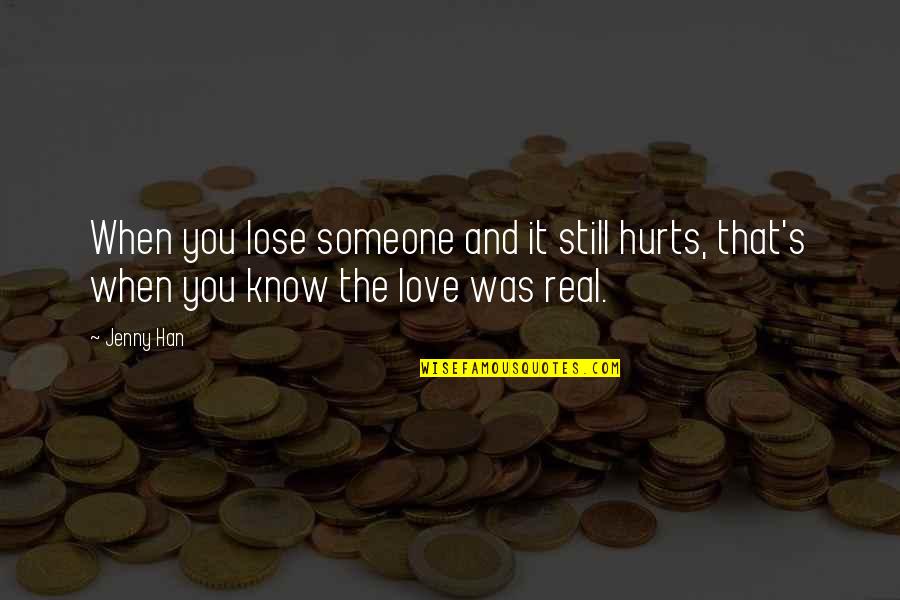 When you lose someone and it still hurts, that's when you know the love was real. —
Jenny Han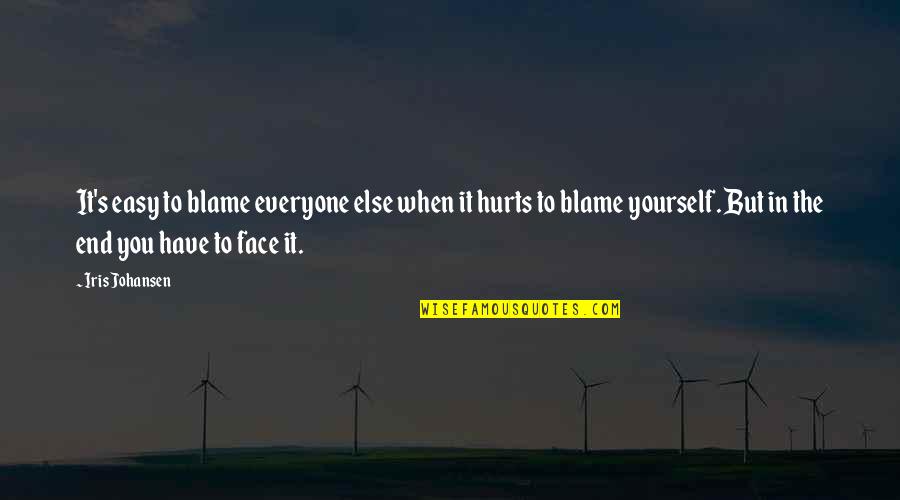 It's easy to blame everyone else when it hurts to blame yourself. But in the end you have to face it. —
Iris Johansen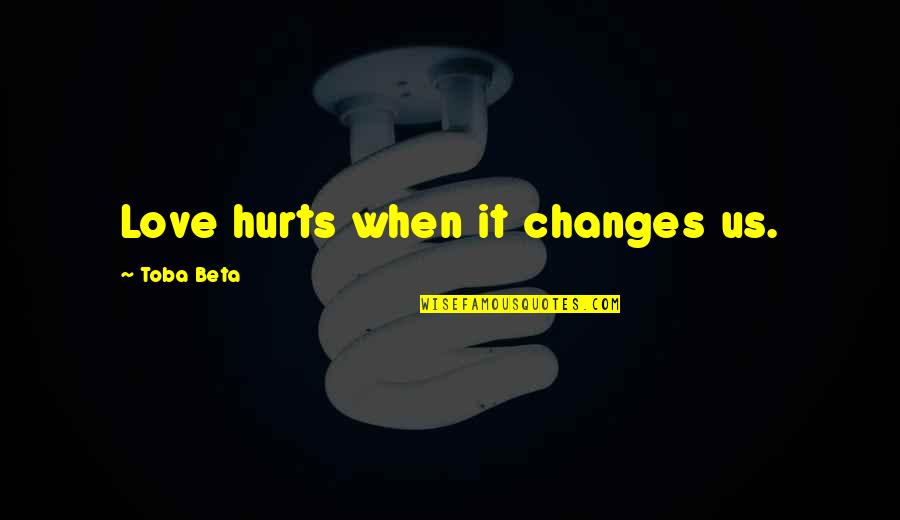 Love hurts when it changes us. —
Toba Beta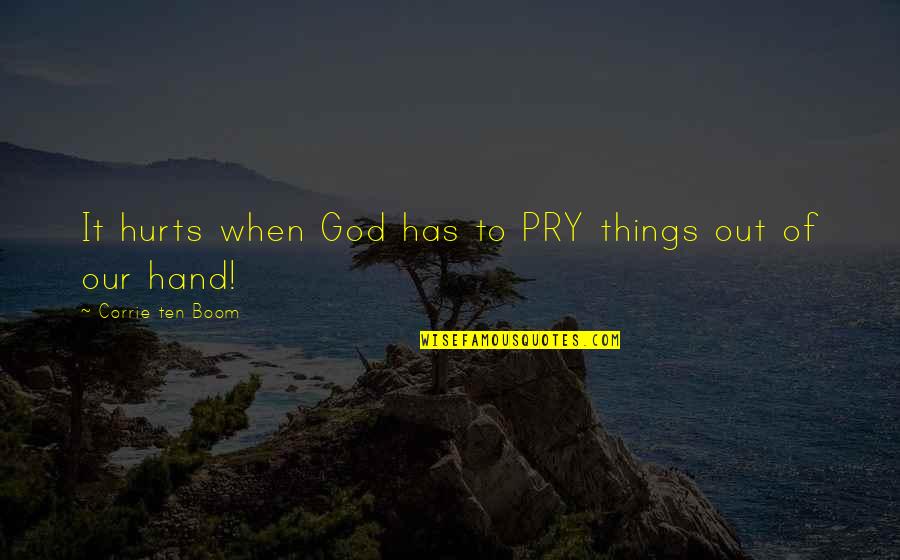 It hurts when God has to PRY things out of our hand! —
Corrie Ten Boom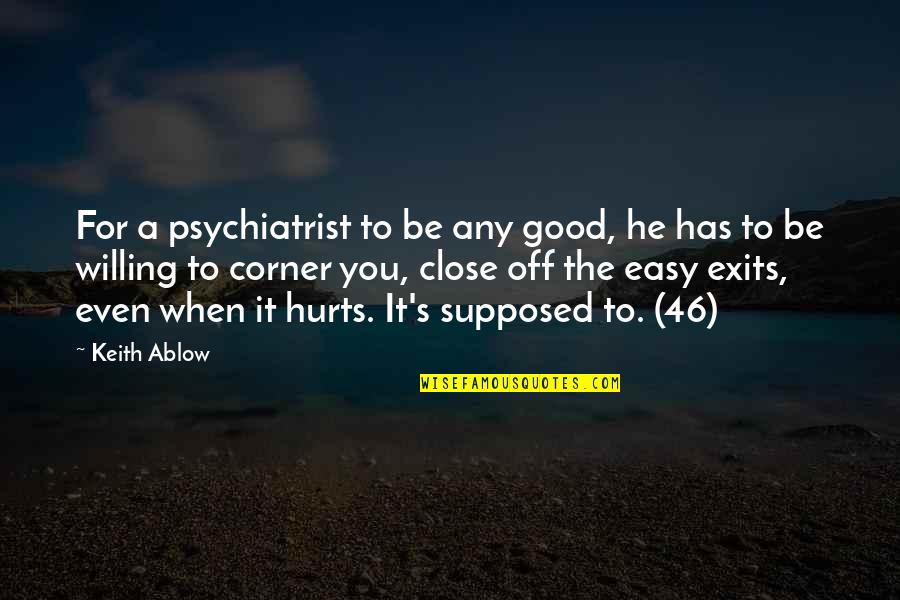 For a psychiatrist to be any good, he has to be willing to corner you, close off the easy exits, even when it hurts. It's supposed to. (46) —
Keith Ablow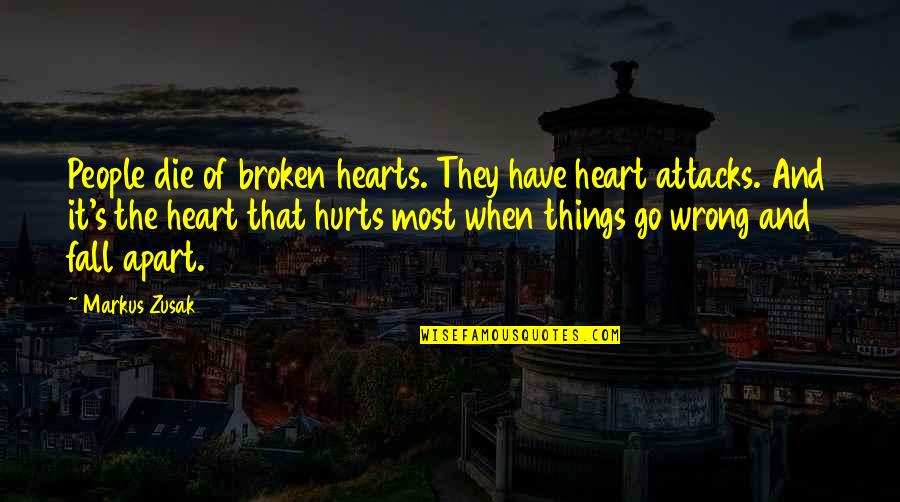 People die of broken hearts. They have heart attacks. And it's the heart that hurts most when things go wrong and fall apart. —
Markus Zusak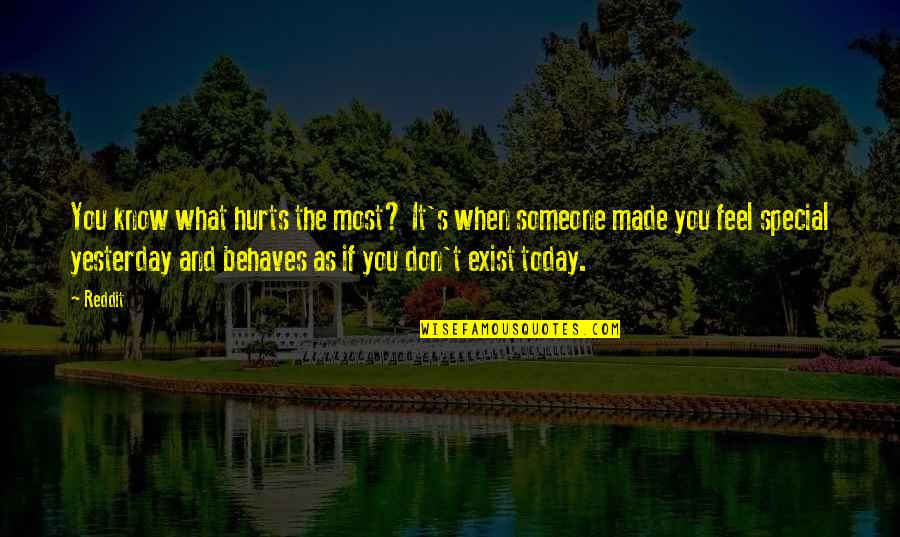 You know what hurts the most? It's when someone made you feel special yesterday and behaves as if you don't exist today. —
Reddit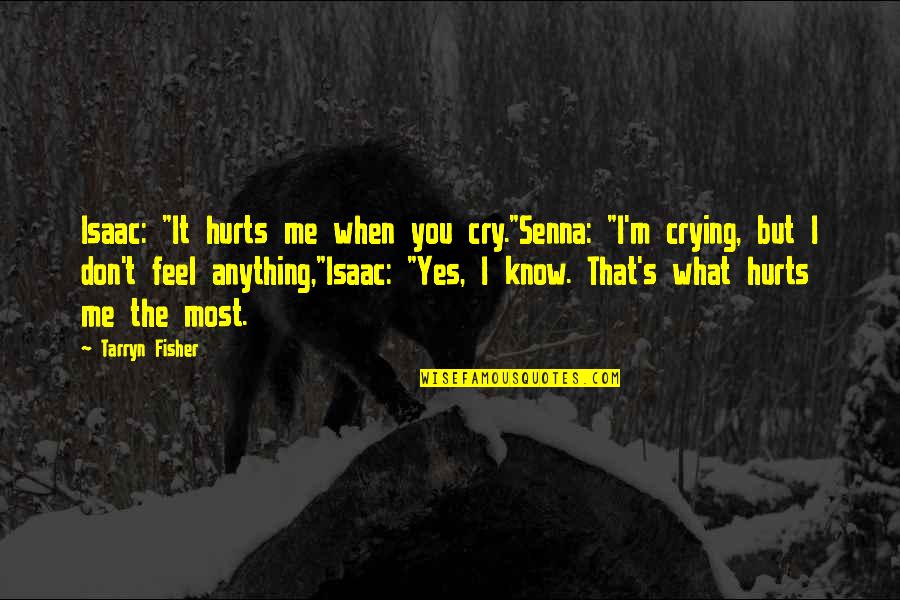 Isaac: "It hurts me when you cry."
Senna: "I'm crying, but I don't feel anything,"
Isaac: "Yes, I know. That's what hurts me the most. —
Tarryn Fisher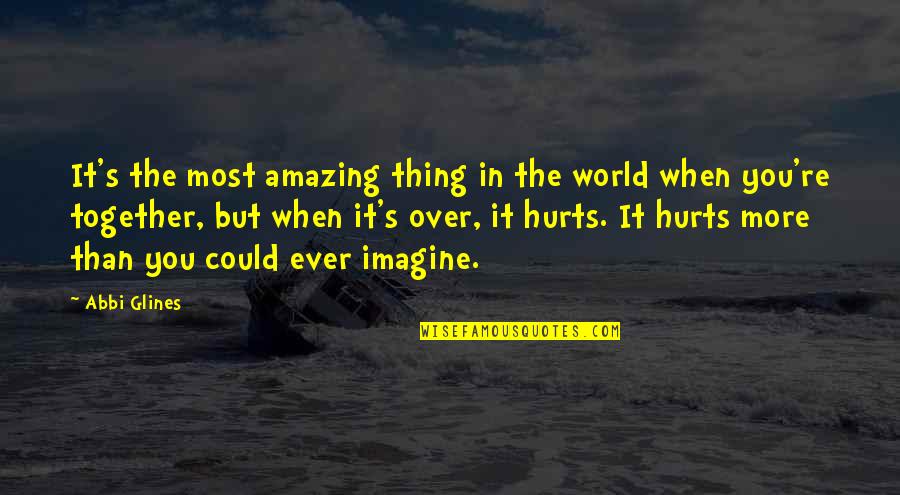 It's the most amazing thing in the world when you're together, but when it's over, it hurts. It hurts more than you could ever imagine. —
Abbi Glines