Well Behave Quotes
Collection of top 20 famous quotes about Well Behave
Well Behave Quotes & Sayings
Happy to read and share the best inspirational Well Behave quotes, sayings and quotations on Wise Famous Quotes.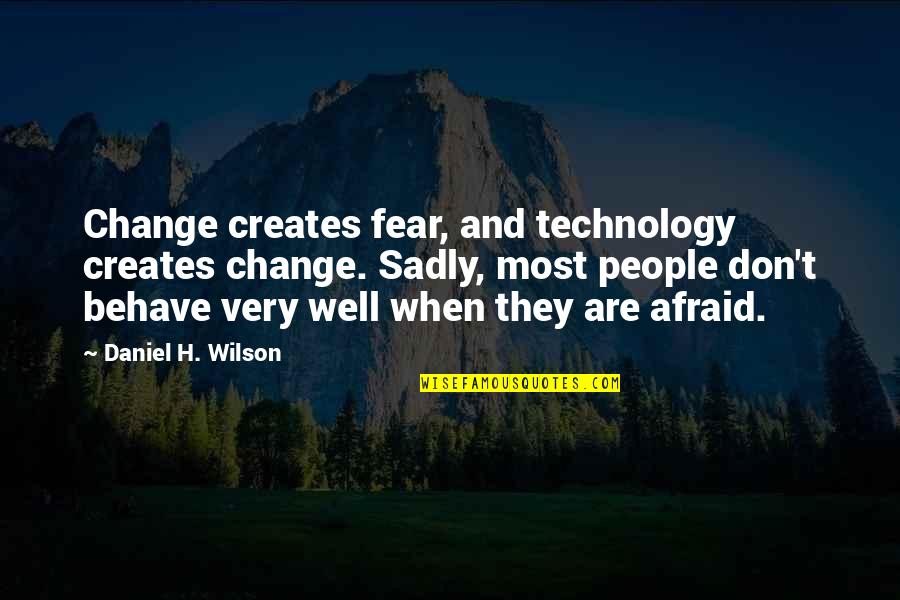 Change creates fear, and technology creates change. Sadly, most people don't behave very well when they are afraid.
—
Daniel H. Wilson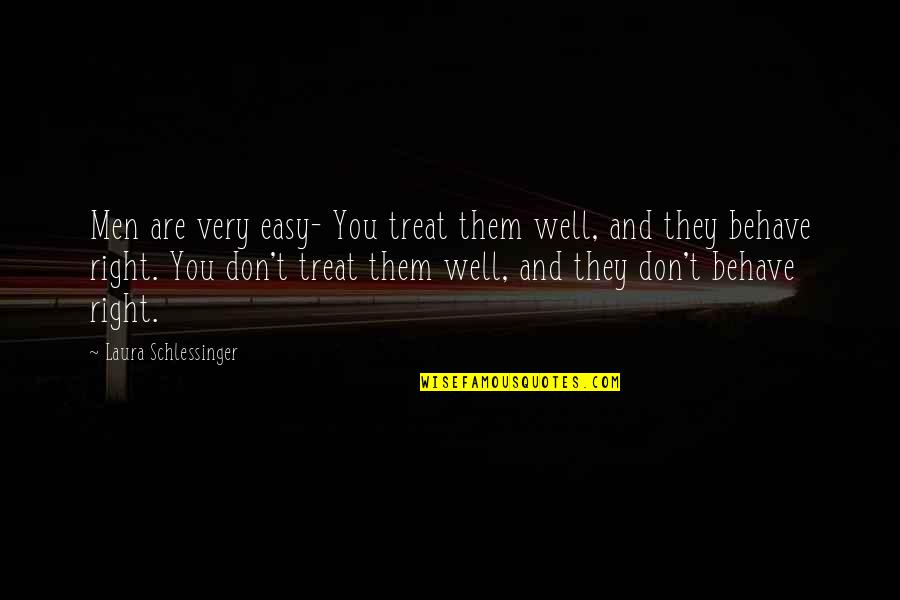 Men are very easy- You treat them well, and they behave right. You don't treat them well, and they don't behave right.
—
Laura Schlessinger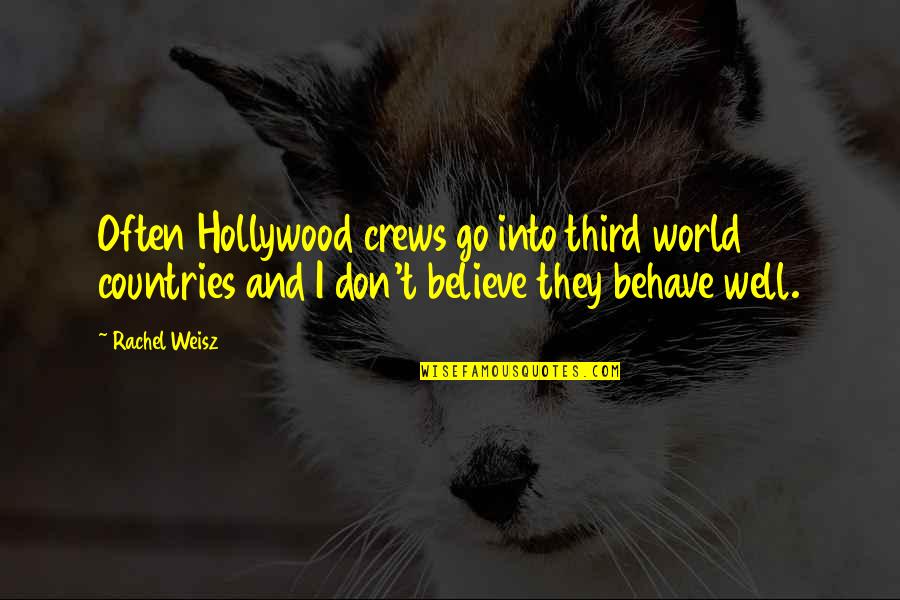 Often Hollywood crews go into third world countries and I don't believe they behave well. —
Rachel Weisz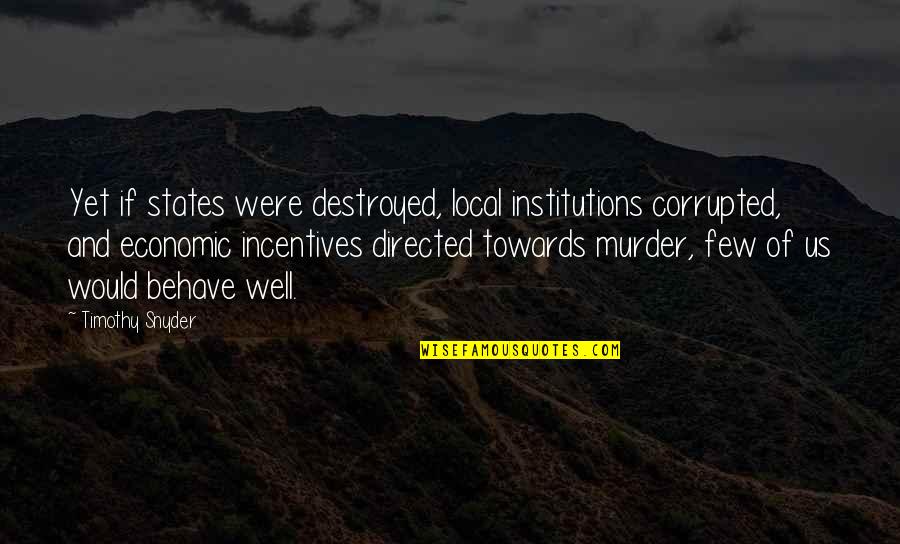 Yet if states were destroyed, local institutions corrupted, and economic incentives directed towards murder, few of us would behave well. —
Timothy Snyder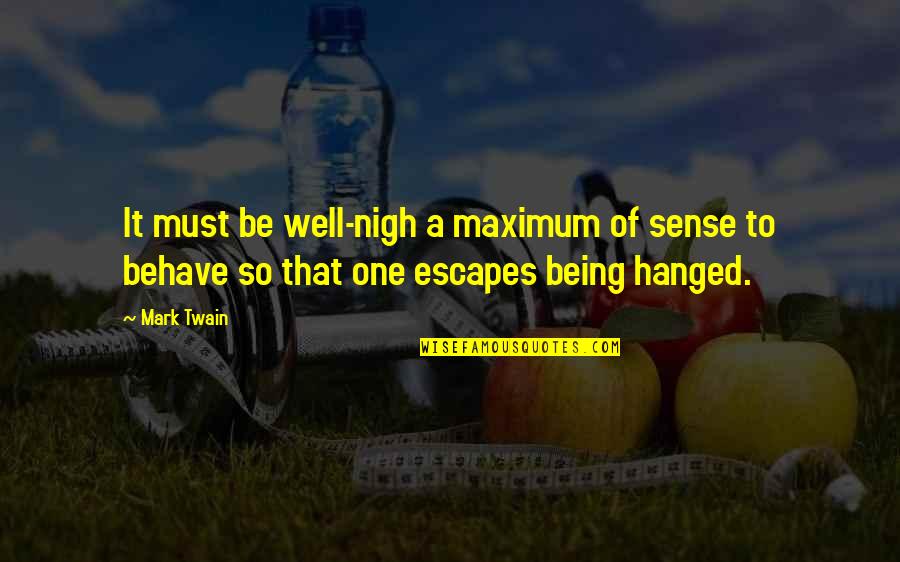 It must be well-nigh a maximum of sense to behave so that one escapes being hanged. —
Mark Twain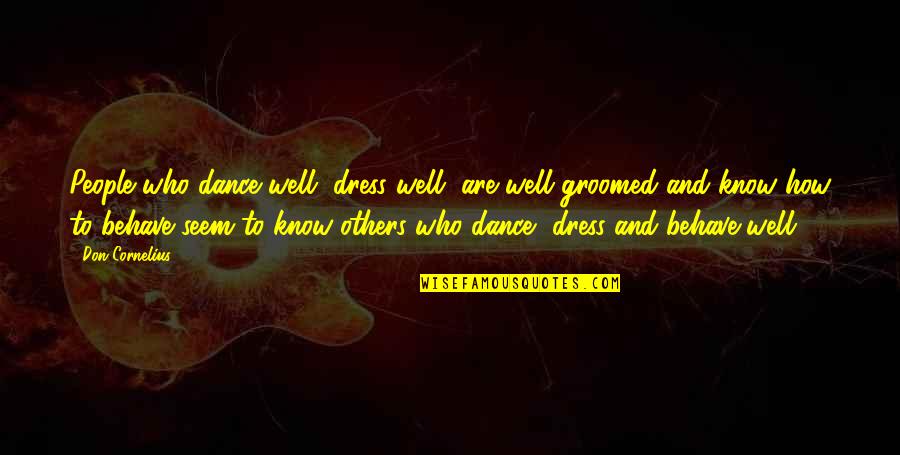 People who dance well, dress well, are well groomed and know how to behave seem to know others who dance, dress and behave well. —
Don Cornelius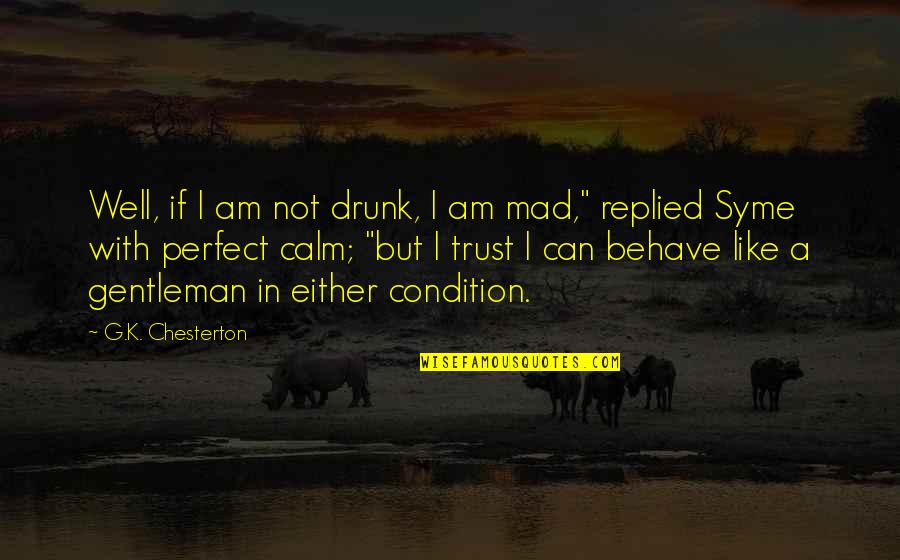 Well, if I am not drunk, I am mad," replied Syme with perfect calm; "but I trust I can behave like a gentleman in either condition. —
G.K. Chesterton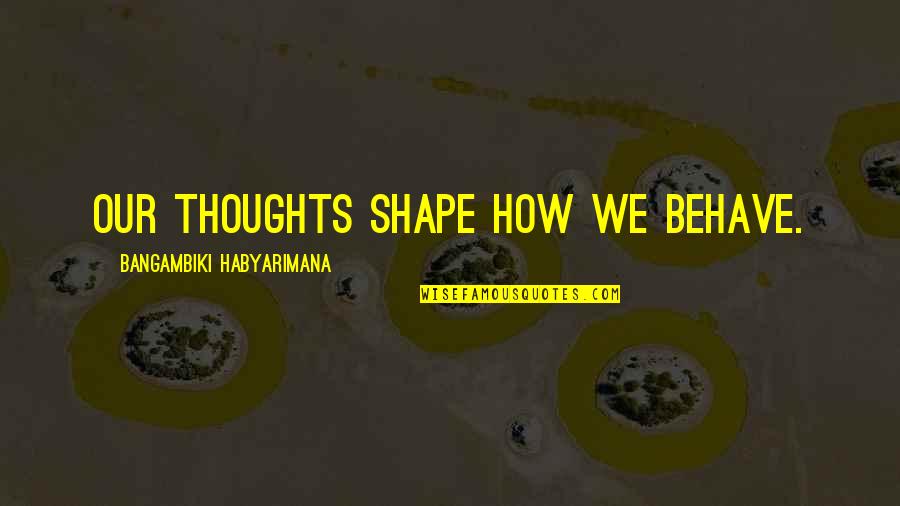 Our thoughts shape how we behave. —
Bangambiki Habyarimana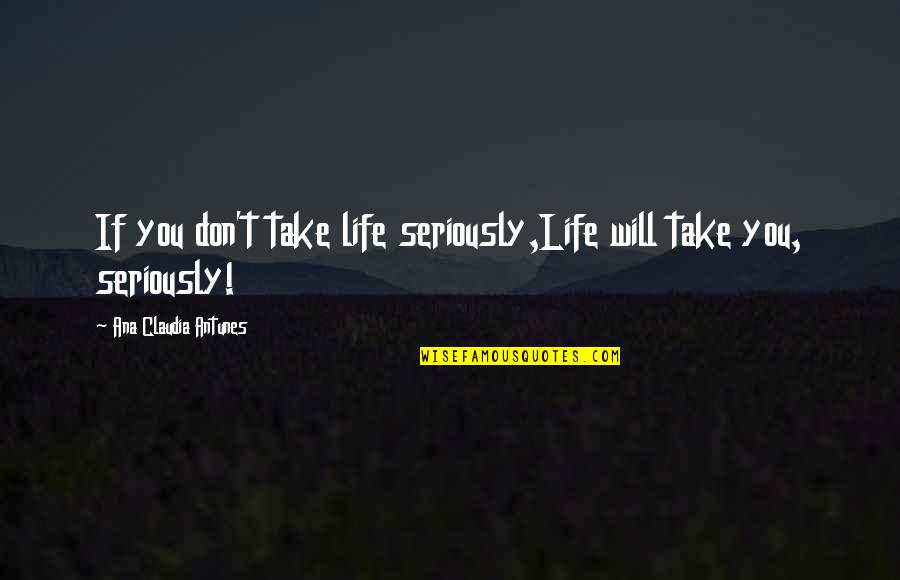 If you don't take life seriously,
Life will take you, seriously! —
Ana Claudia Antunes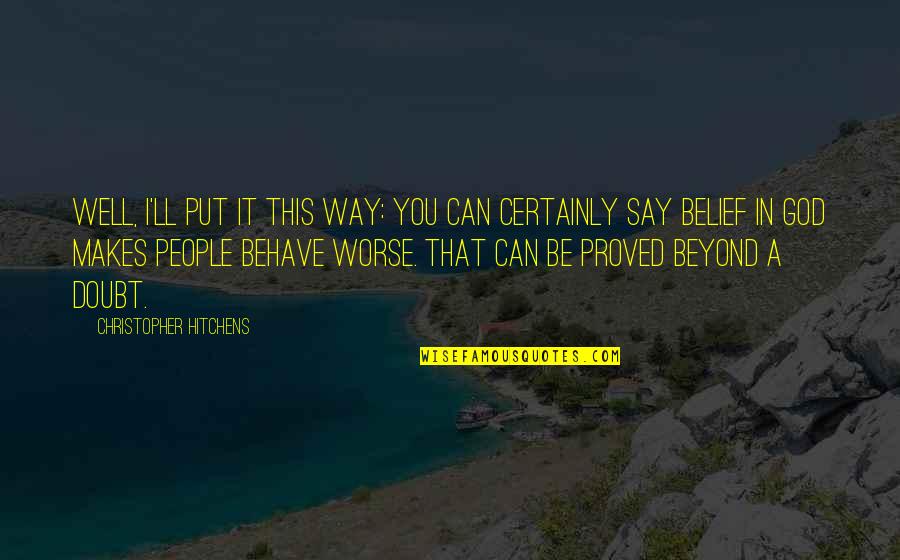 Well, I'll put it this way: you can certainly say belief in God makes people behave worse. That can be proved beyond a doubt. —
Christopher Hitchens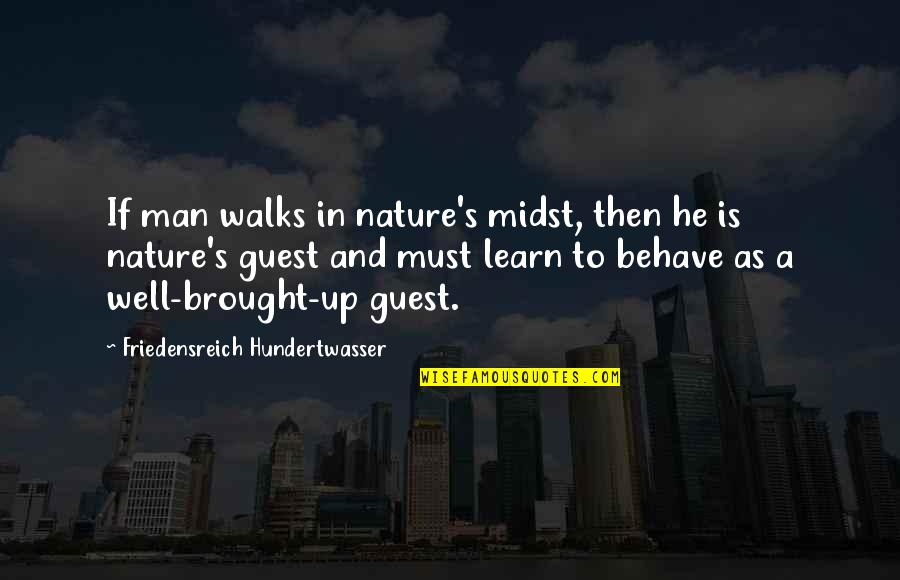 If man walks in nature's midst, then he is nature's guest and must learn to behave as a well-brought-up guest. —
Friedensreich Hundertwasser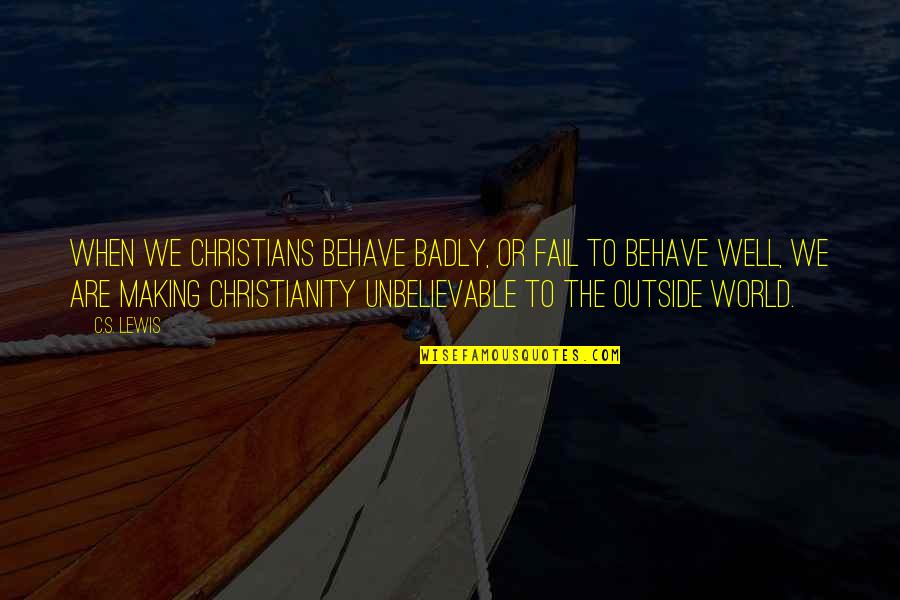 When we Christians behave badly, or fail to behave well, we are making Christianity unbelievable to the outside world. —
C.S. Lewis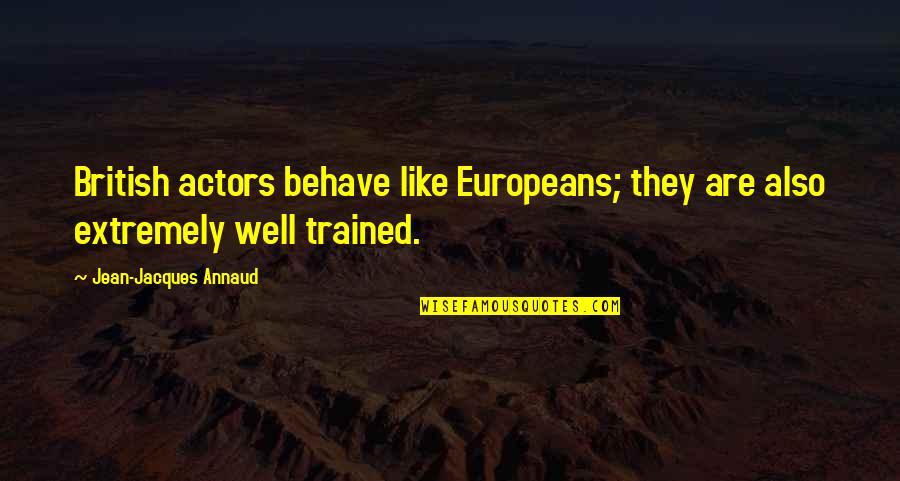 British actors behave like Europeans; they are also extremely well trained. —
Jean-Jacques Annaud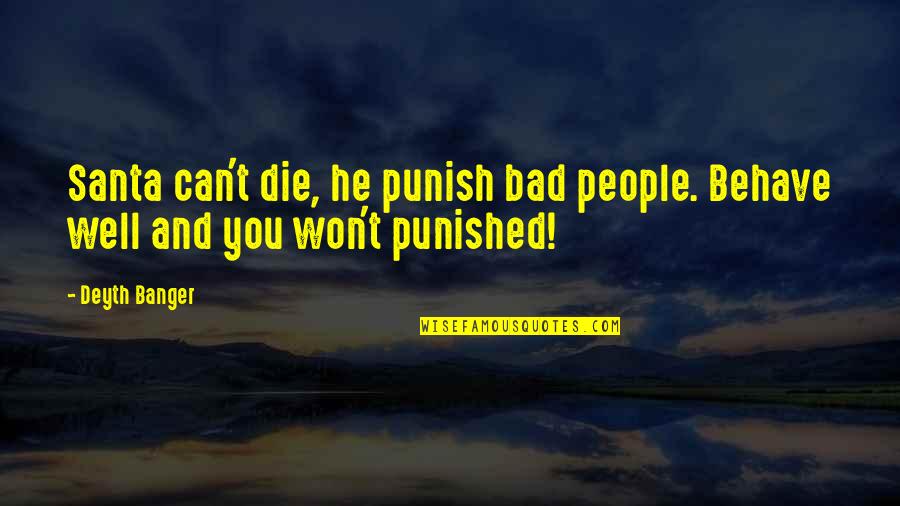 Santa can't die, he punish bad people. Behave well and you won't punished! —
Deyth Banger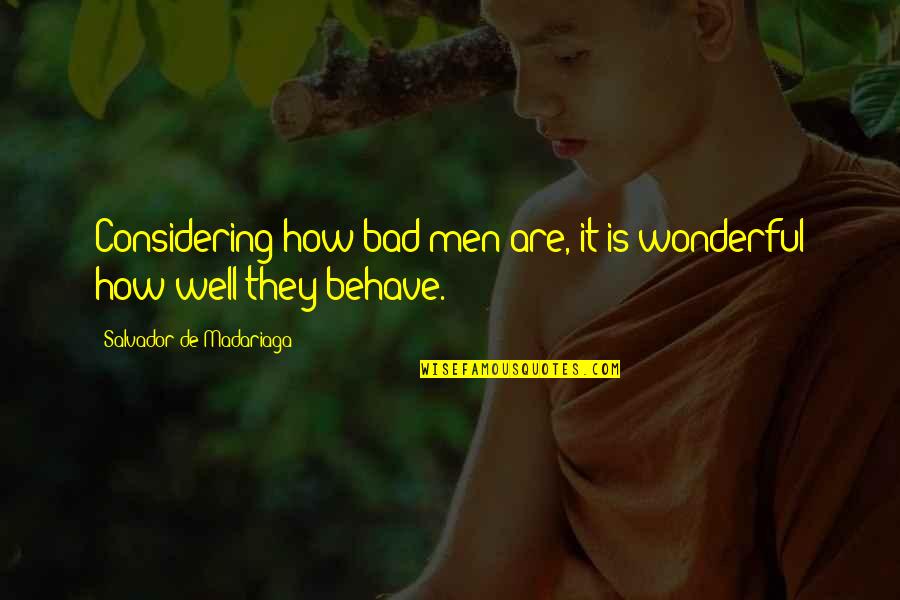 Considering how bad men are, it is wonderful how well they behave. —
Salvador De Madariaga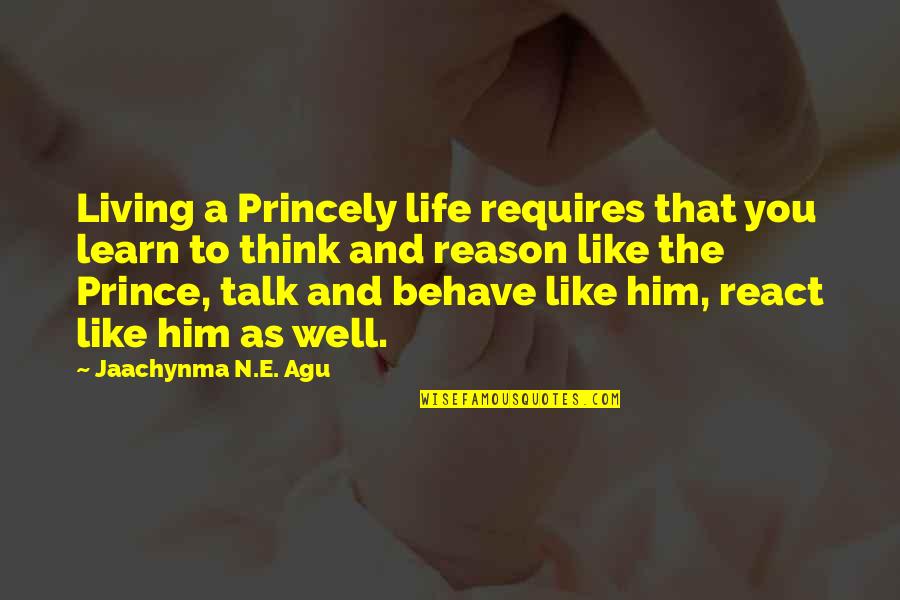 Living a Princely life requires that you learn to think and reason like the Prince, talk and behave like him, react like him as well. —
Jaachynma N.E. Agu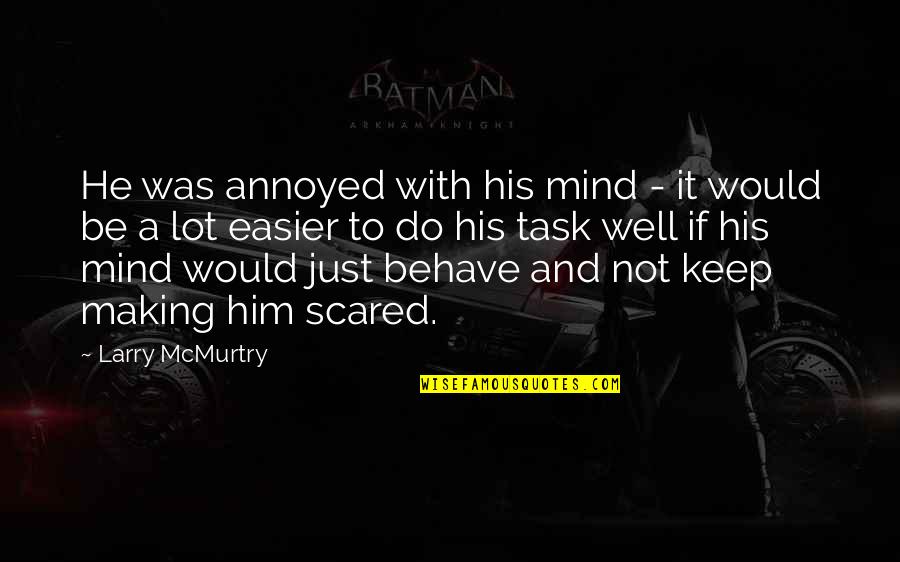 He was annoyed with his mind - it would be a lot easier to do his task well if his mind would just behave and not keep making him scared. —
Larry McMurtry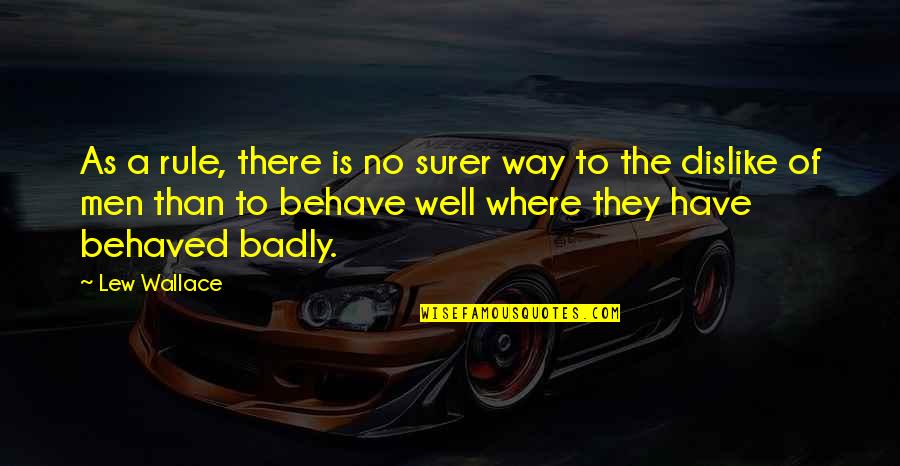 As a rule, there is no surer way to the dislike of men than to behave well where they have behaved badly. —
Lew Wallace