Miranda Raison Quotes
Top 8 wise famous quotes and sayings by Miranda Raison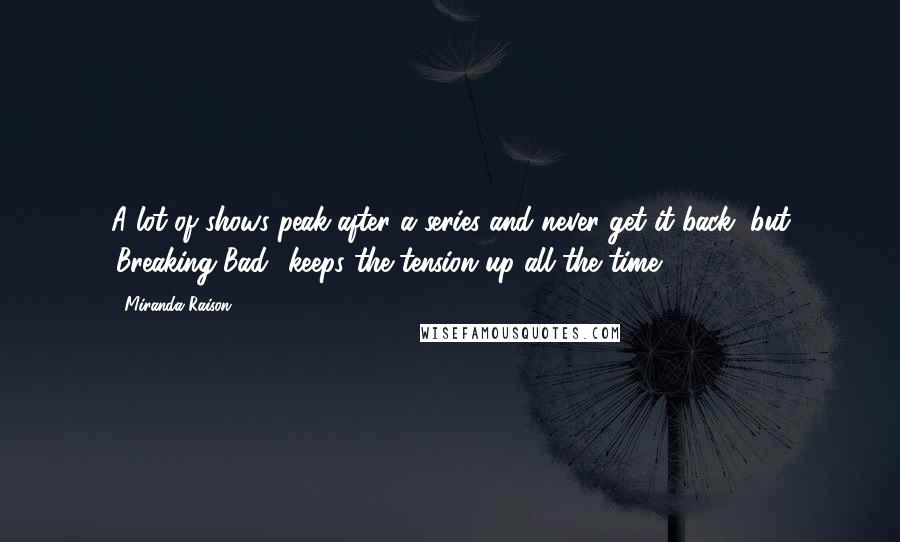 A lot of shows peak after a series and never get it back, but 'Breaking Bad' keeps the tension up all the time.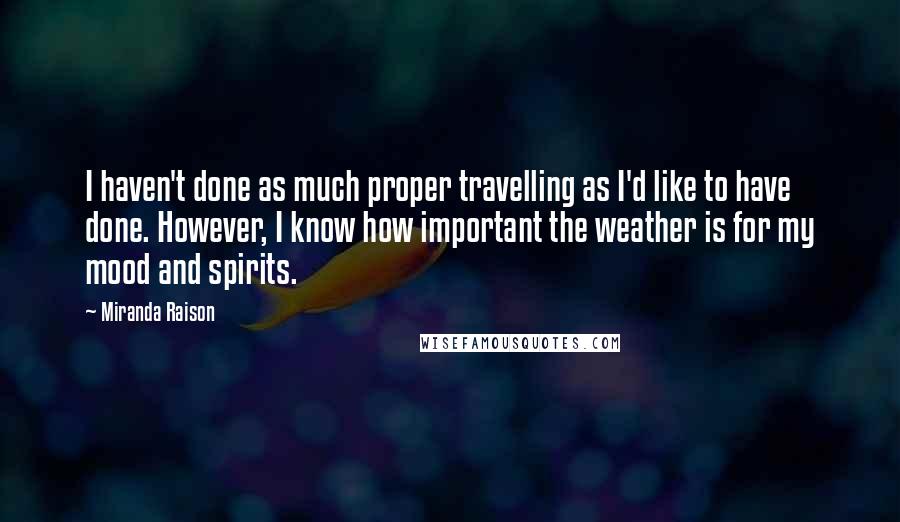 I haven't done as much proper travelling as I'd like to have done. However, I know how important the weather is for my mood and spirits.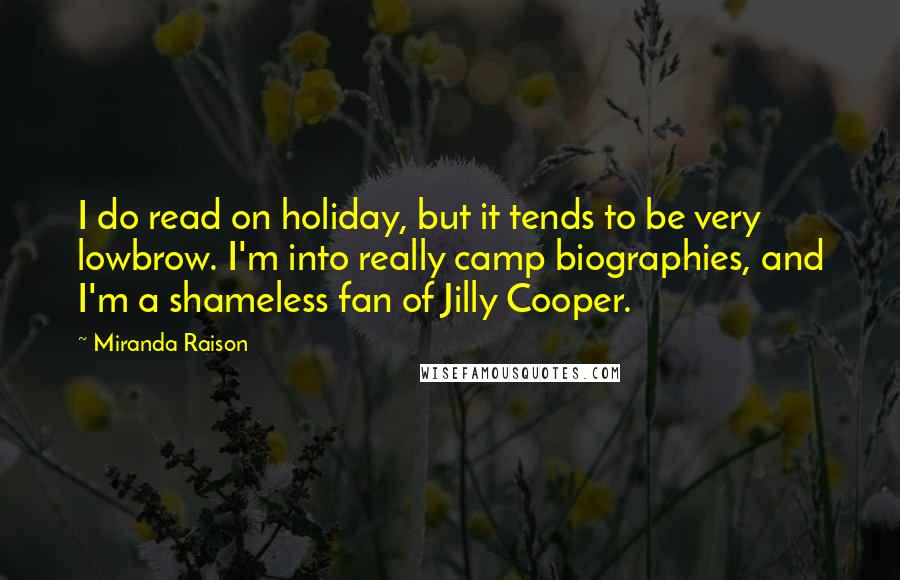 I do read on holiday, but it tends to be very lowbrow. I'm into really camp biographies, and I'm a shameless fan of Jilly Cooper.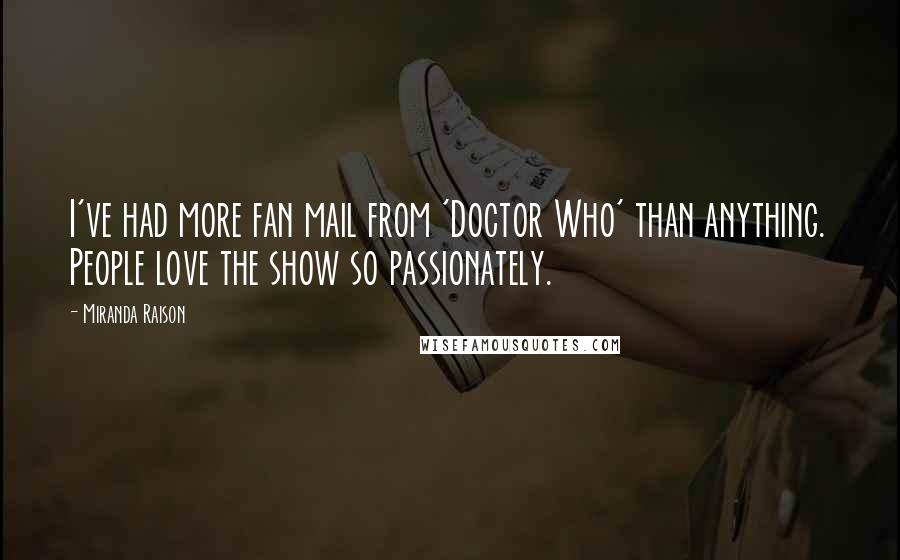 I've had more fan mail from 'Doctor Who' than anything. People love the show so passionately.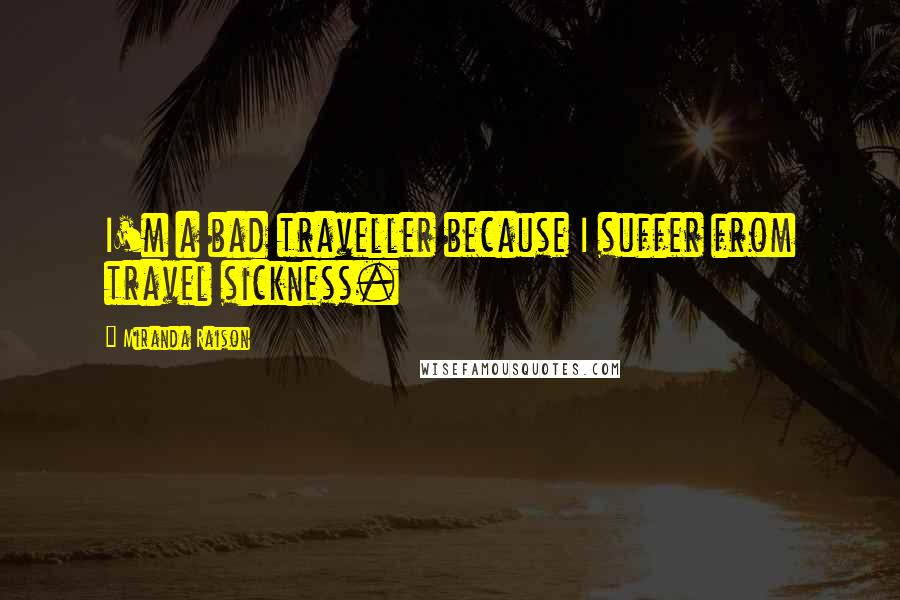 I'm a bad traveller because I suffer from travel sickness.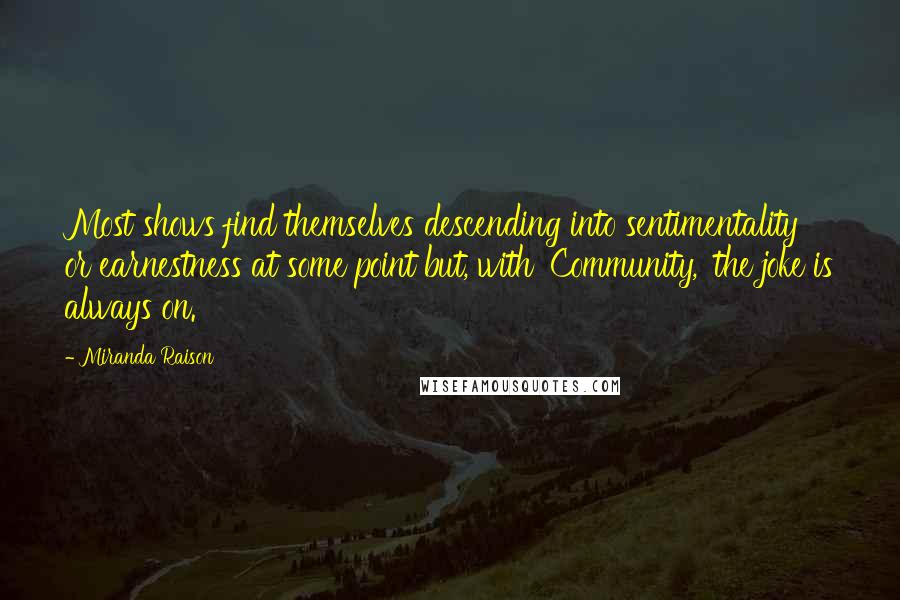 Most shows find themselves descending into sentimentality or earnestness at some point but, with 'Community,' the joke is always on.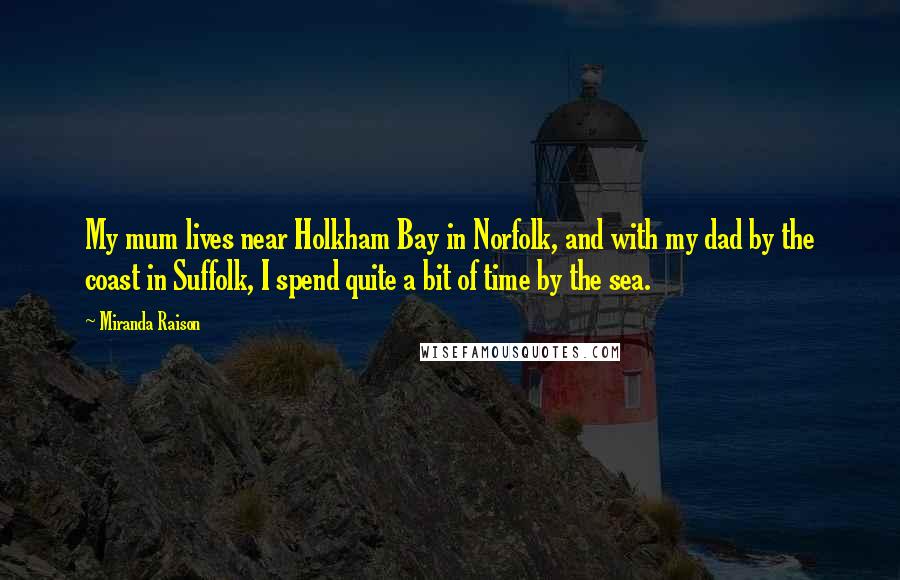 My mum lives near Holkham Bay in Norfolk, and with my dad by the coast in Suffolk, I spend quite a bit of time by the sea.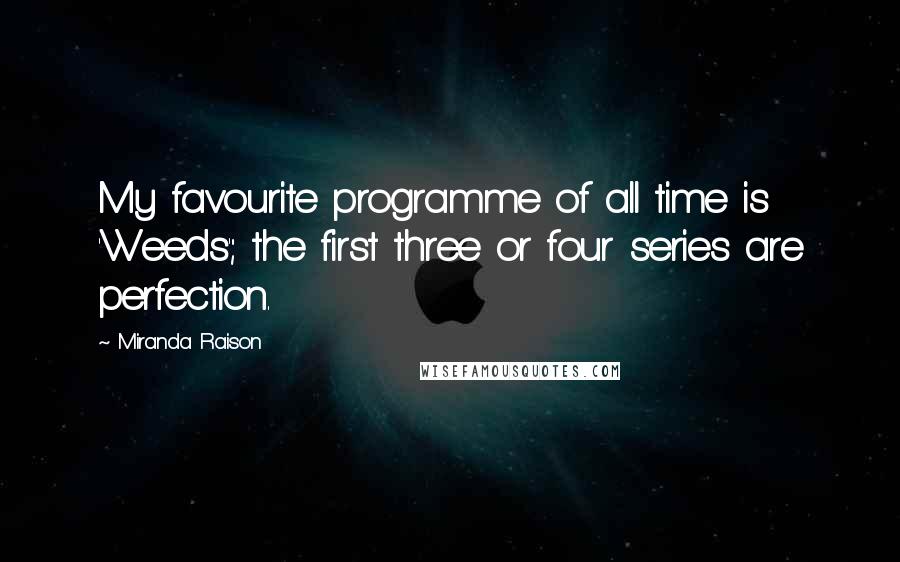 My favourite programme of all time is 'Weeds'; the first three or four series are perfection.