Wedding Love Quotes
Collection of top 100 famous quotes about Wedding Love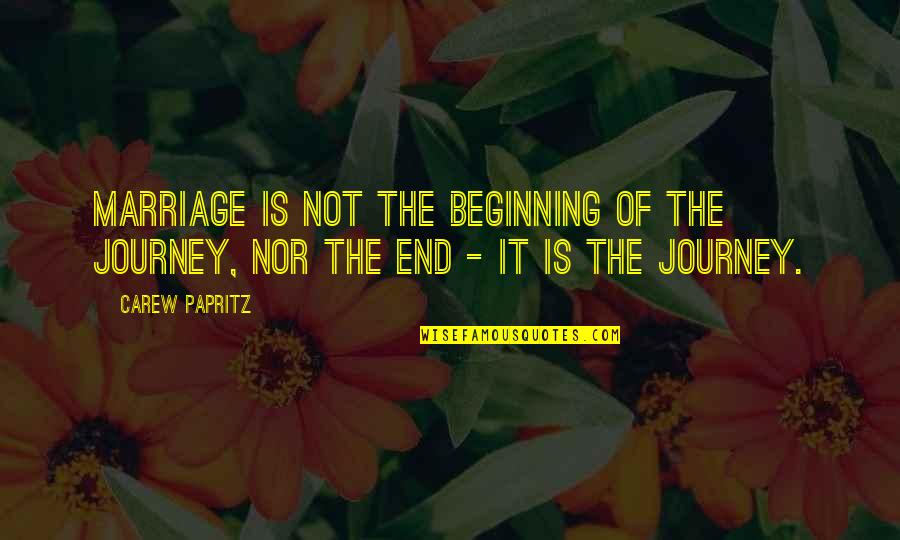 Marriage is not the beginning of the journey, nor the end - it is the journey.
—
Carew Papritz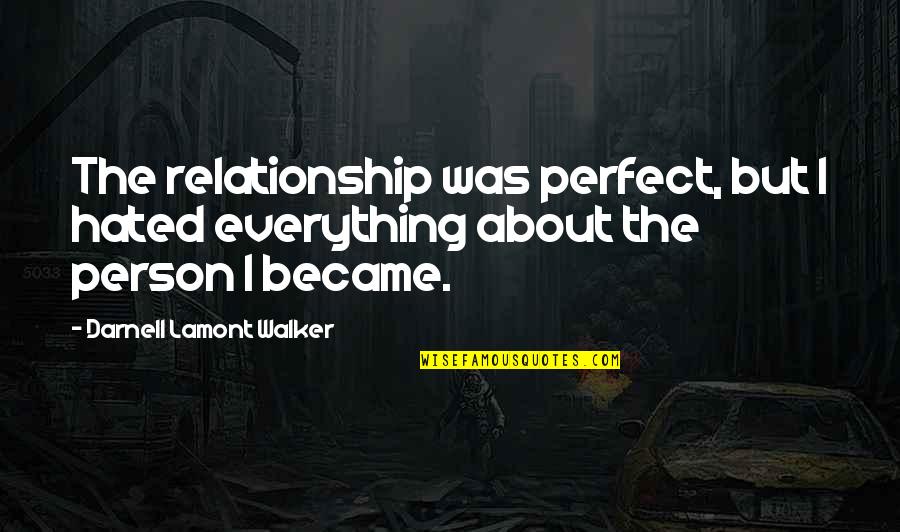 The relationship was perfect, but I hated everything about the person I became.
—
Darnell Lamont Walker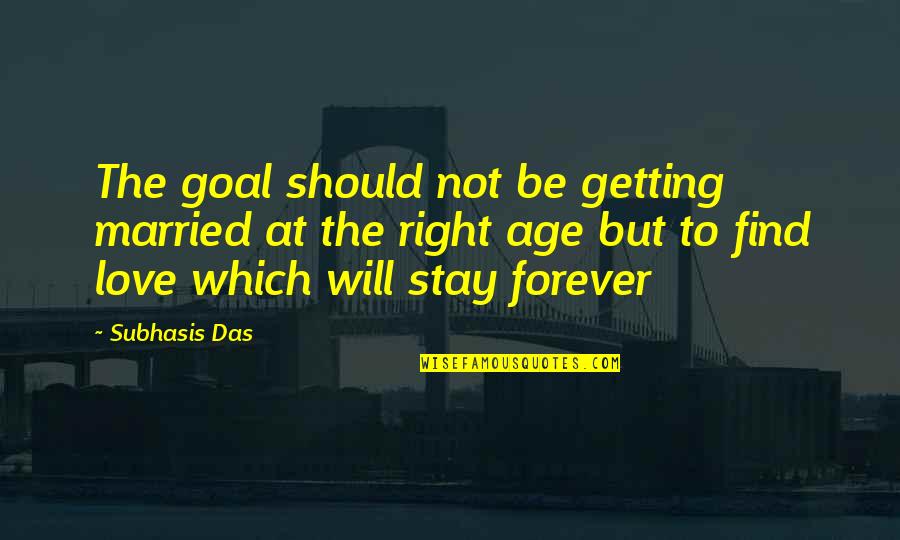 The goal should not be getting married at the right age but to find love which will stay forever
—
Subhasis Das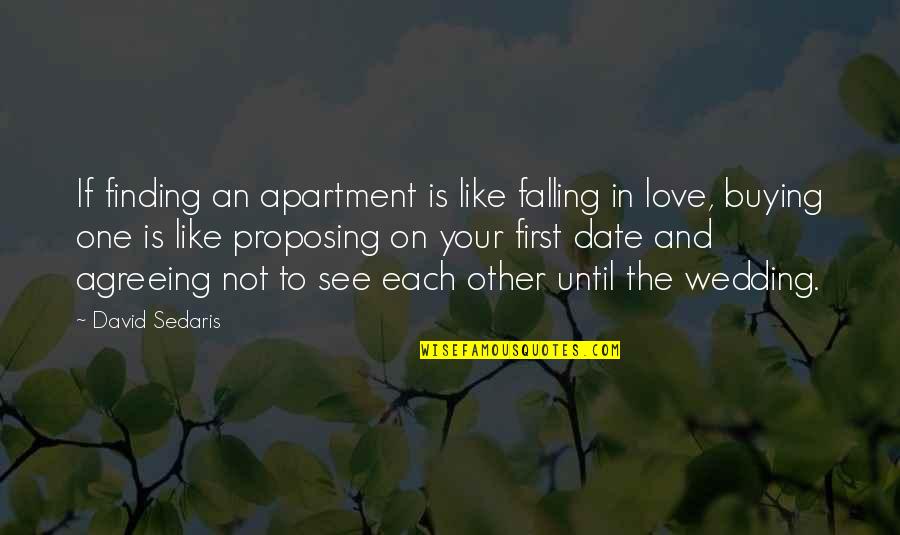 If finding an apartment is like falling in love, buying one is like proposing on your first date and agreeing not to see each other until the wedding.
—
David Sedaris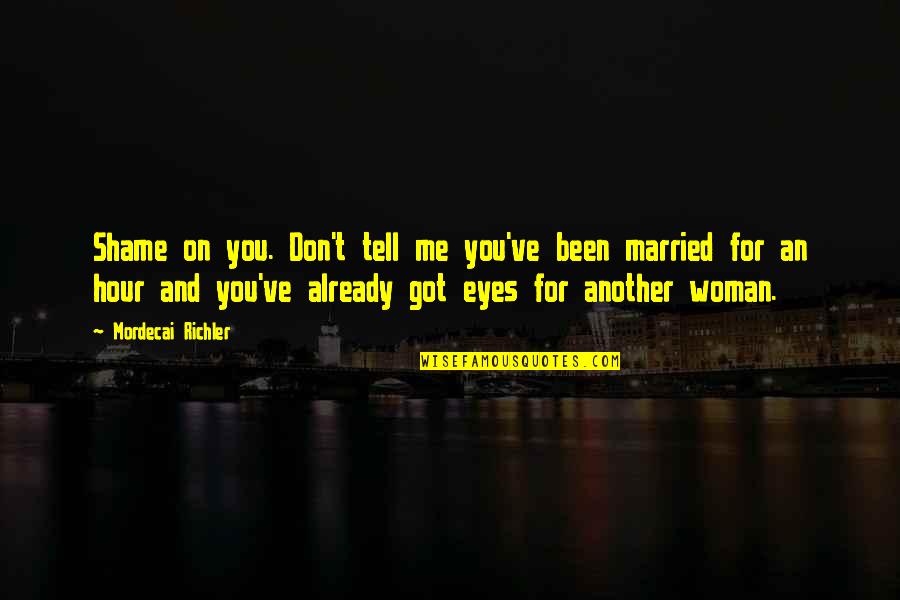 Shame on you. Don't tell me you've been married for an hour and you've already got eyes for another woman.
—
Mordecai Richler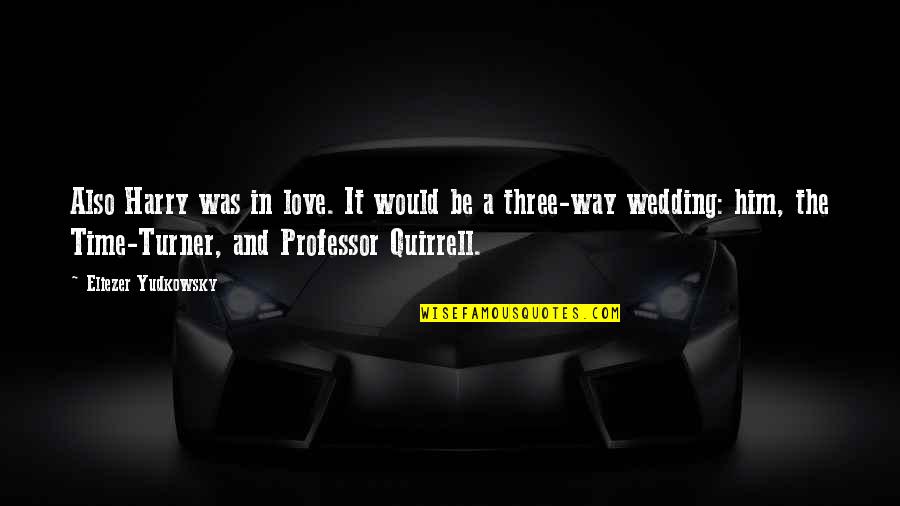 Also Harry was in love. It would be a three-way wedding: him, the Time-Turner, and Professor Quirrell.
—
Eliezer Yudkowsky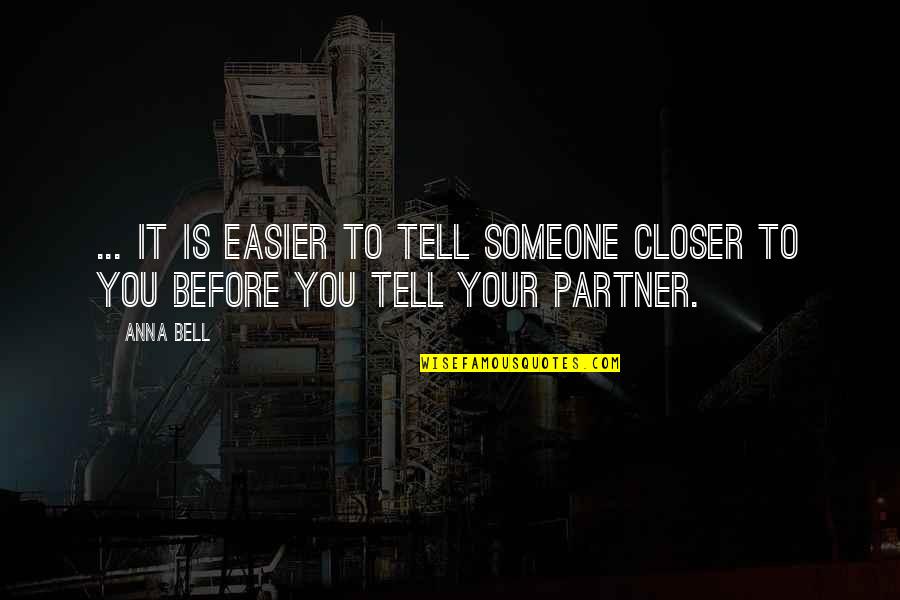 ... it is easier to tell someone closer to you before you tell your partner.
—
Anna Bell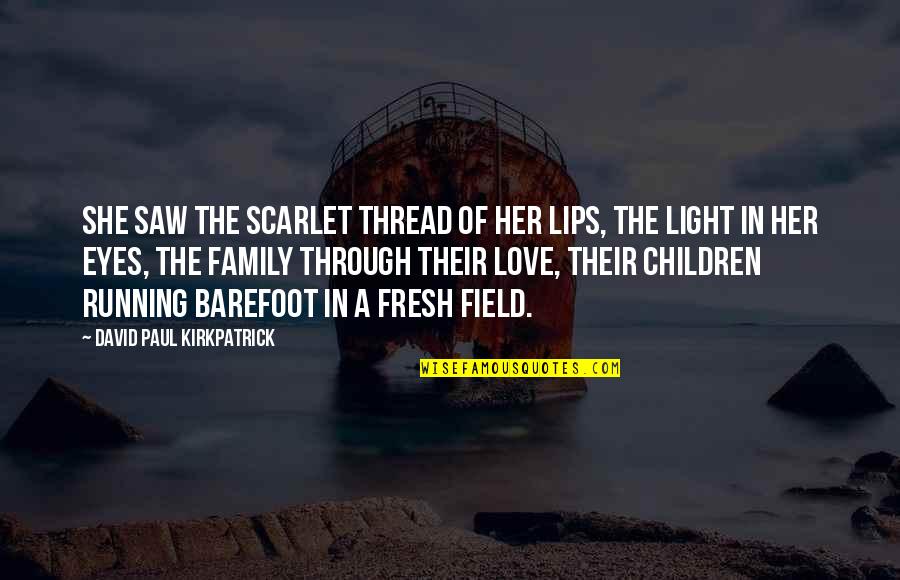 She saw the scarlet thread of her lips, the light in her eyes, the family through their love, their children running barefoot in a fresh field.
—
David Paul Kirkpatrick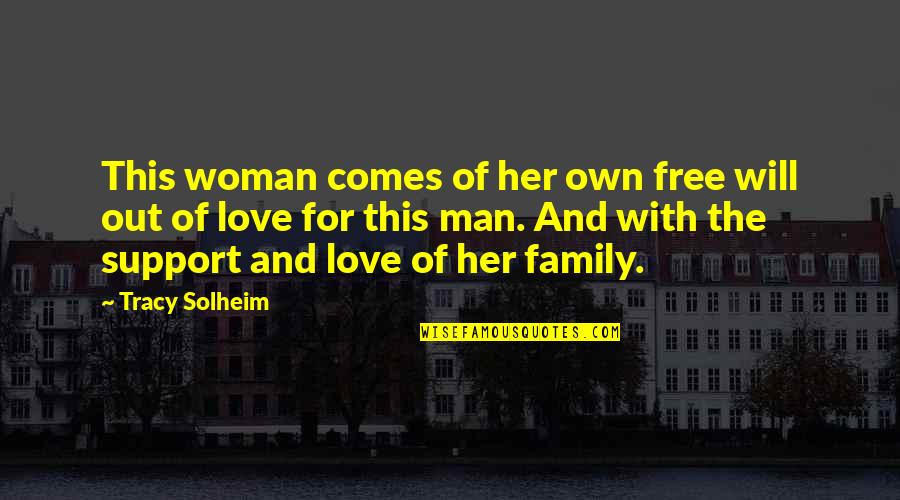 This woman comes of her own free will out of love for this man. And with the support and love of her family.
—
Tracy Solheim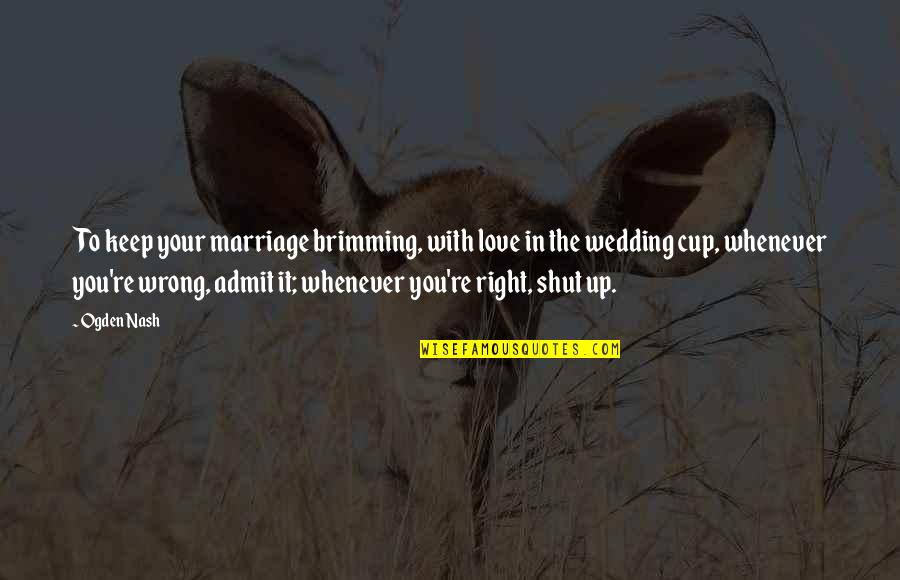 To keep your marriage brimming, with love in the wedding cup, whenever you're wrong, admit it; whenever you're right, shut up.
—
Ogden Nash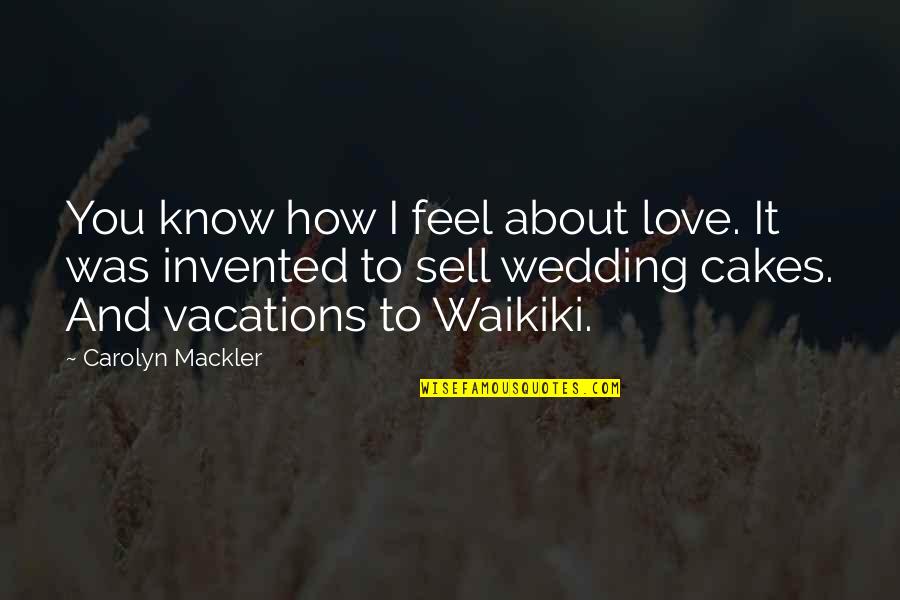 You know how I feel about love. It was invented to sell wedding cakes. And vacations to Waikiki.
—
Carolyn Mackler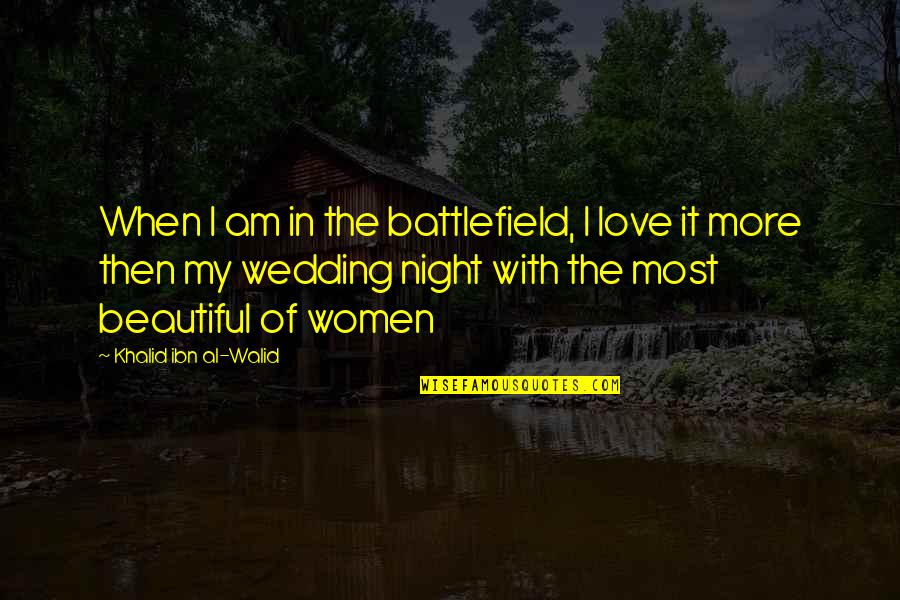 When I am in the battlefield, I love it more then my wedding night with the most beautiful of women
—
Khalid Ibn Al-Walid
She forgot: it was as simple as that. She just loved being with the guy. Possibly enough that not even their own wedding could screw it up.
—
Tim Farrington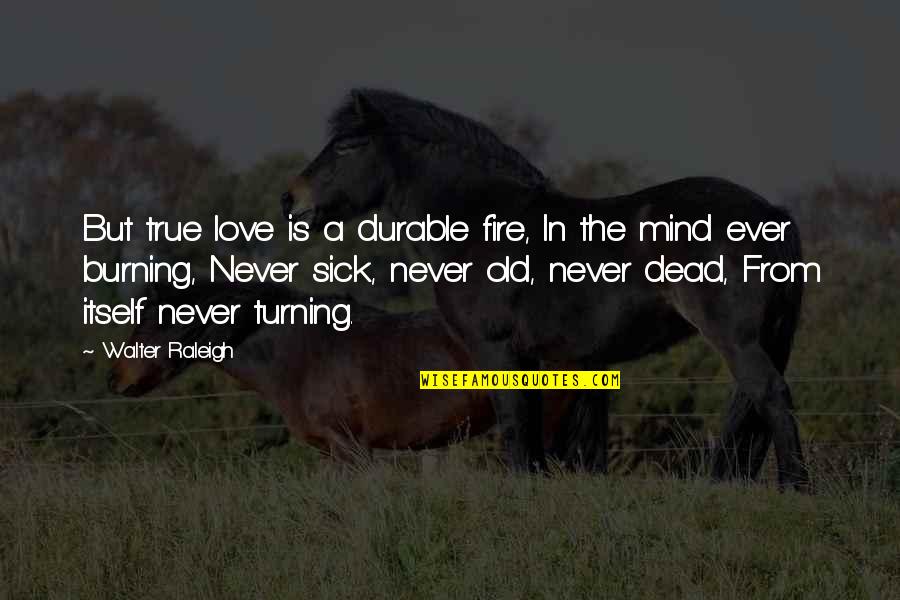 But true love is a durable fire, In the mind ever burning, Never sick, never old, never dead, From itself never turning. —
Walter Raleigh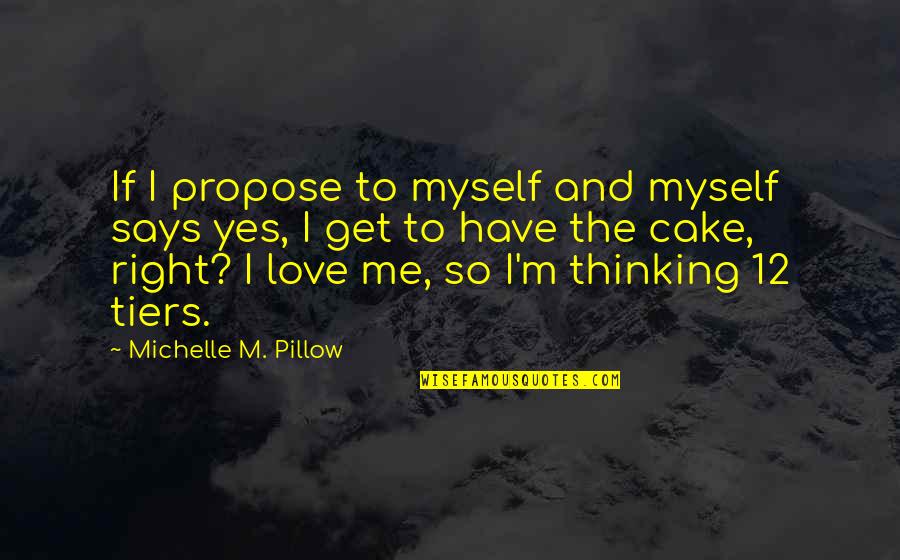 If I propose to myself and myself says yes, I get to have the cake, right? I love me, so I'm thinking 12 tiers. —
Michelle M. Pillow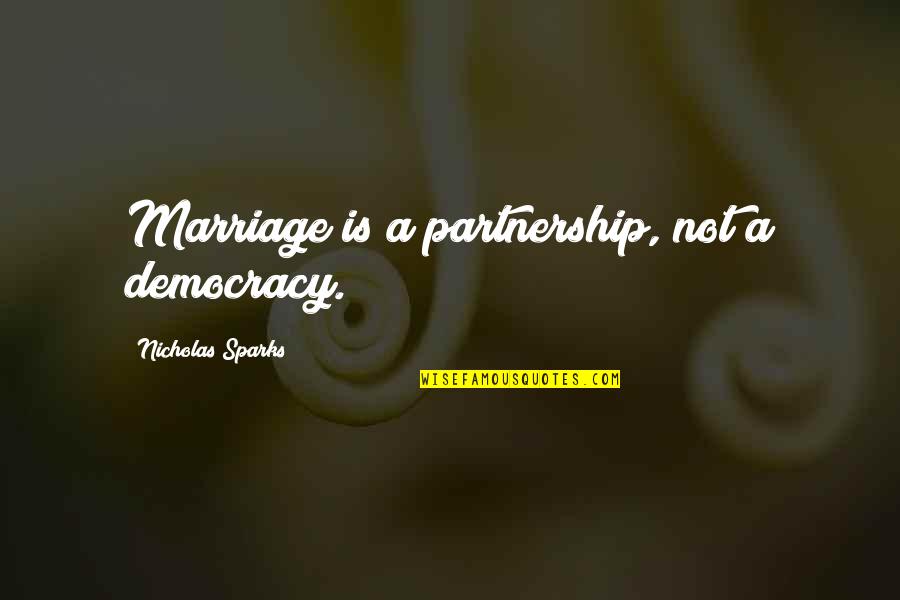 Marriage is a partnership, not a democracy. —
Nicholas Sparks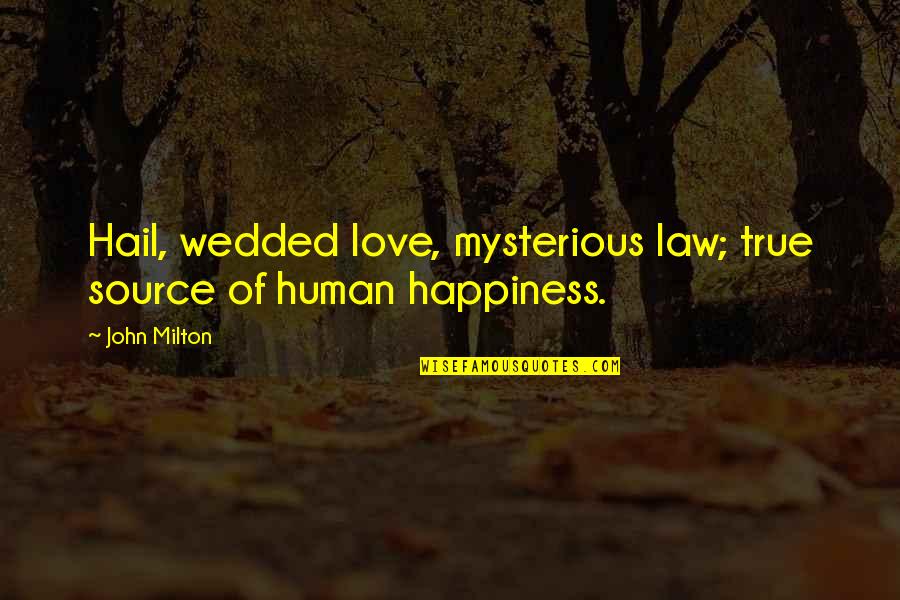 Hail, wedded love, mysterious law; true source of human happiness. —
John Milton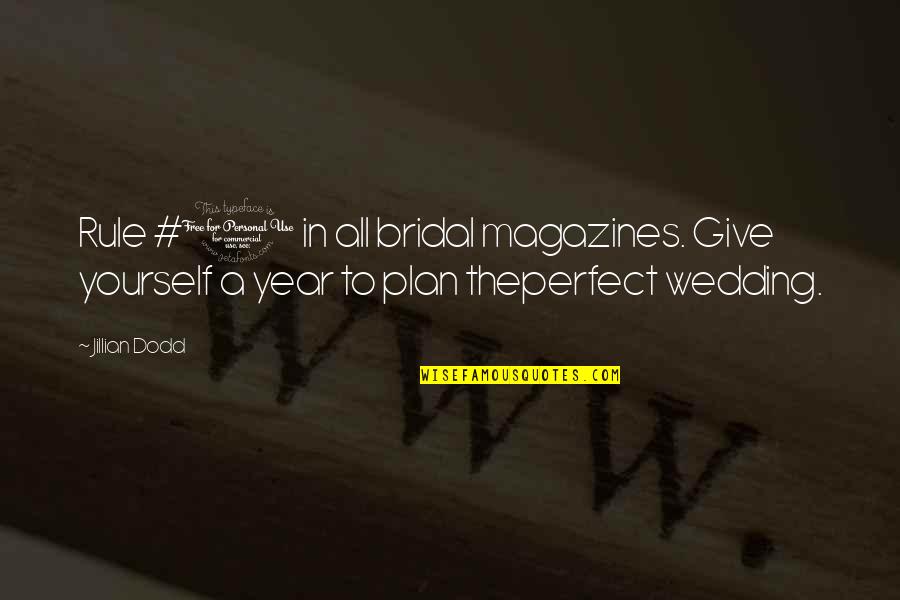 Rule #1 in all bridal magazines. Give yourself a year to plan the
perfect wedding. —
Jillian Dodd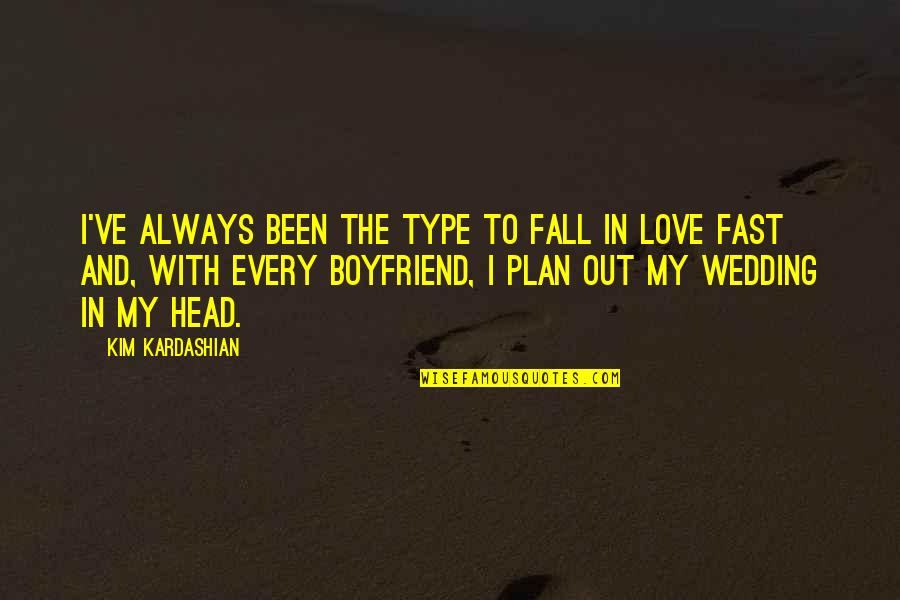 I've always been the type to fall in love fast and, with every boyfriend, I plan out my wedding in my head. —
Kim Kardashian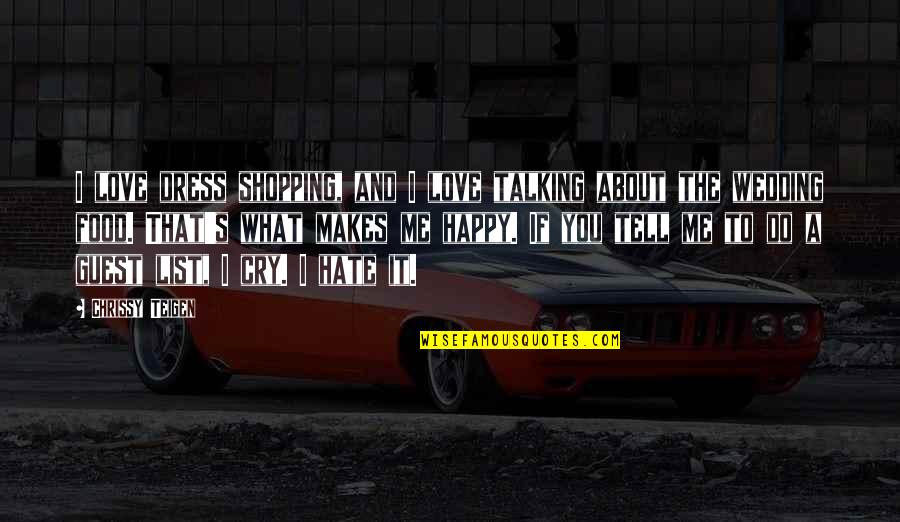 I love dress shopping, and I love talking about the wedding food. That's what makes me happy. If you tell me to do a guest list, I cry. I hate it. —
Chrissy Teigen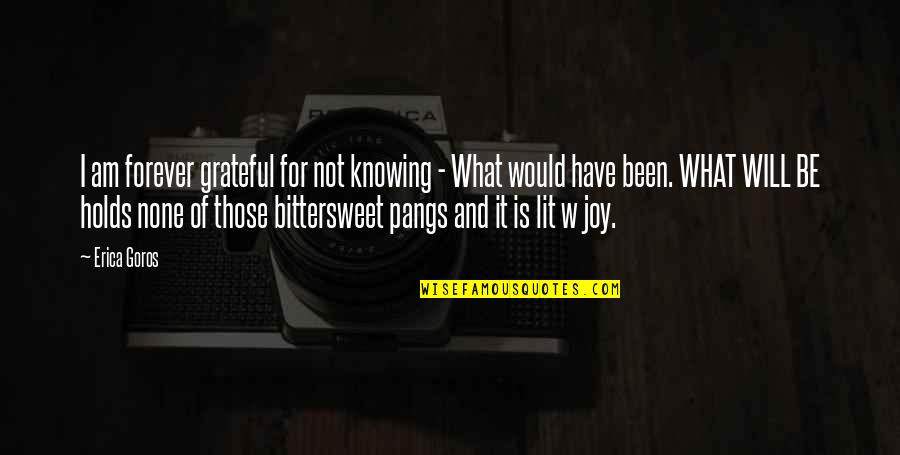 I am forever grateful for not knowing - What would have been. WHAT WILL BE holds none of those bittersweet pangs and it is lit w joy. —
Erica Goros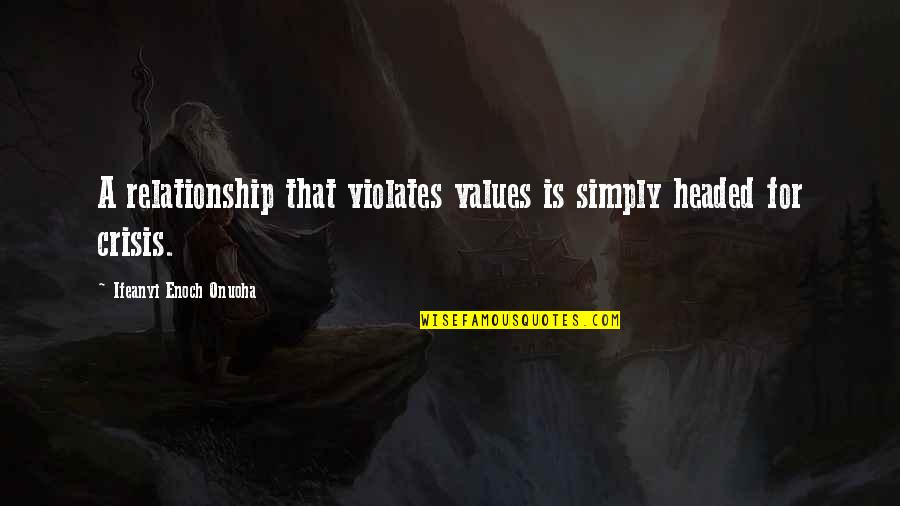 A relationship that violates values is simply headed for crisis. —
Ifeanyi Enoch Onuoha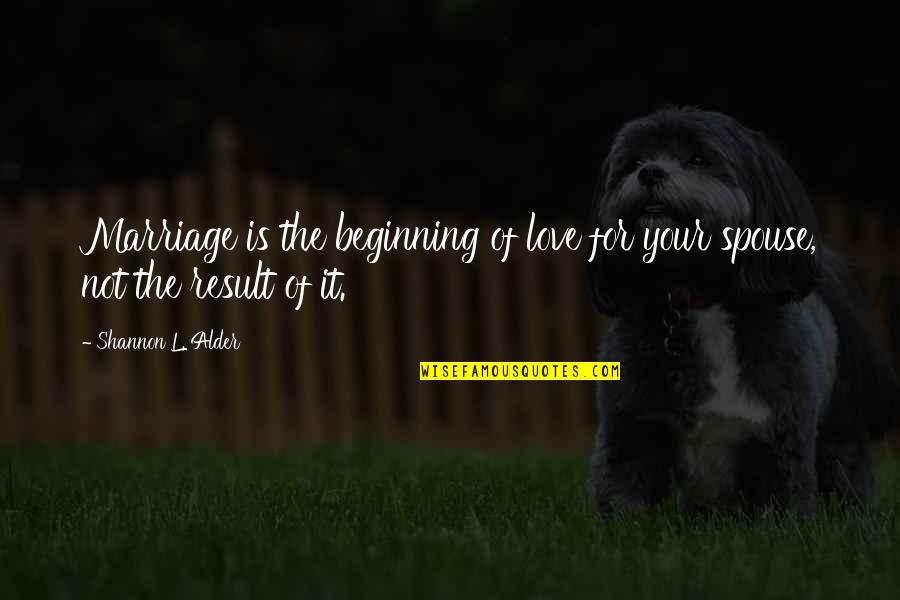 Marriage is the beginning of love for your spouse, not the result of it. —
Shannon L. Alder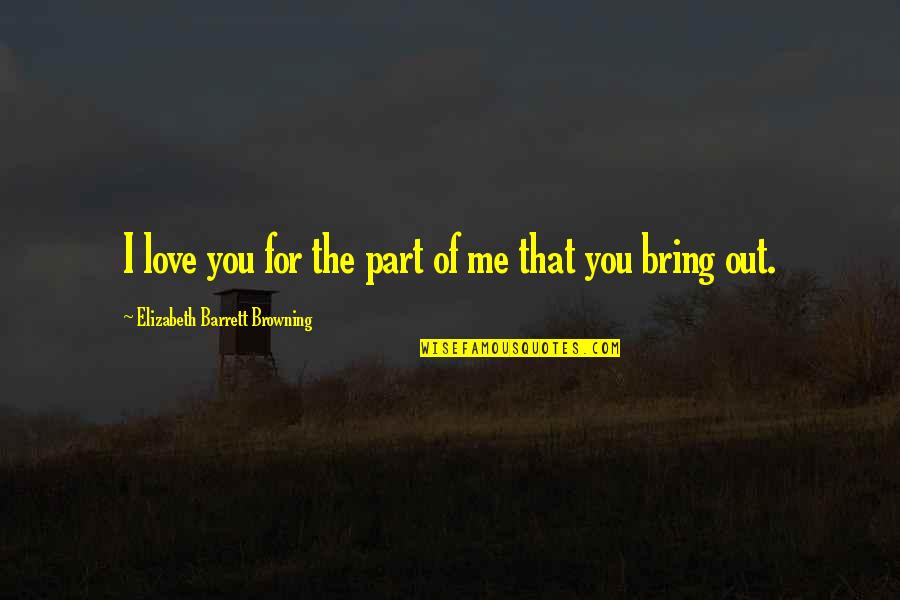 I love you for the part of me that you bring out. —
Elizabeth Barrett Browning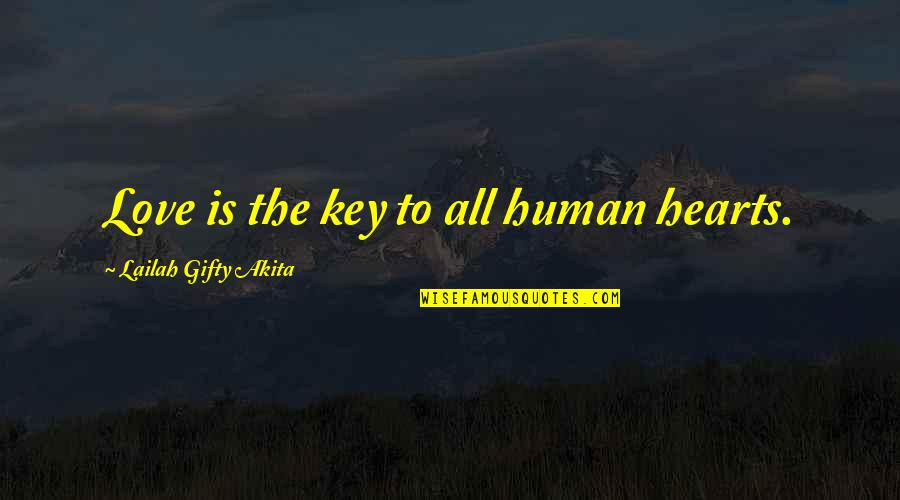 Love is the key to all human hearts. —
Lailah Gifty Akita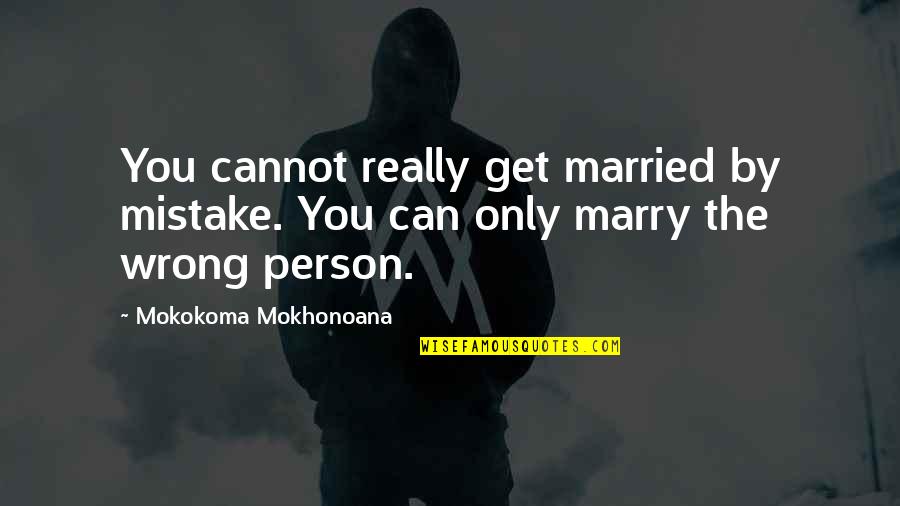 You cannot really get married by mistake. You can only marry the wrong person. —
Mokokoma Mokhonoana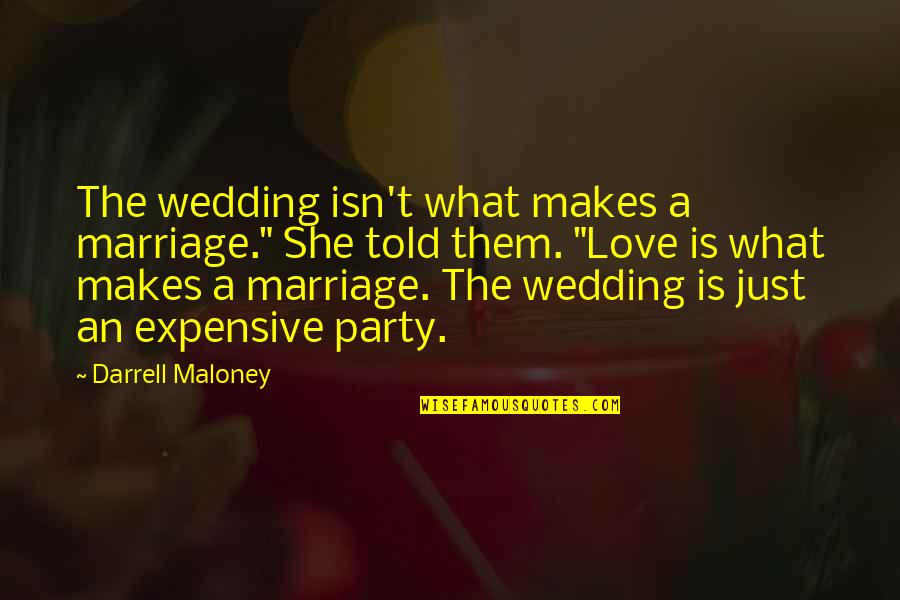 The wedding isn't what makes a marriage." She told them. "Love is what makes a marriage. The wedding is just an expensive party. —
Darrell Maloney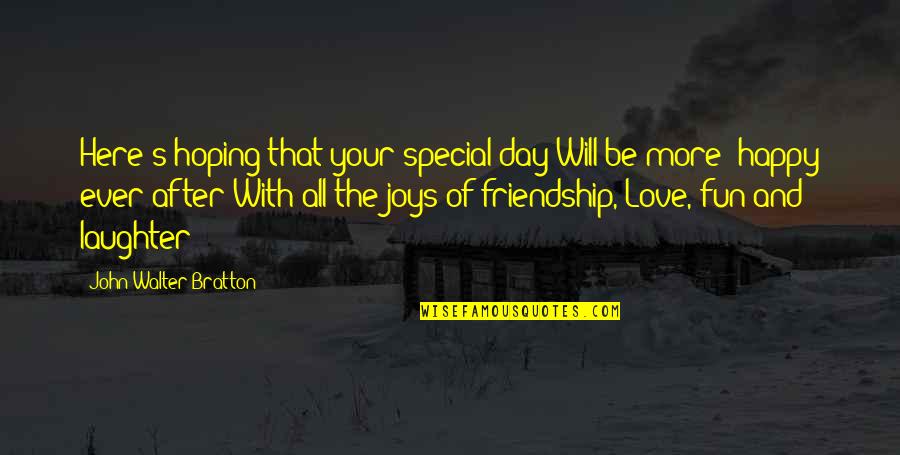 Here's hoping that your special day
Will be more 'happy ever after'
With all the joys of friendship,
Love, fun and laughter —
John Walter Bratton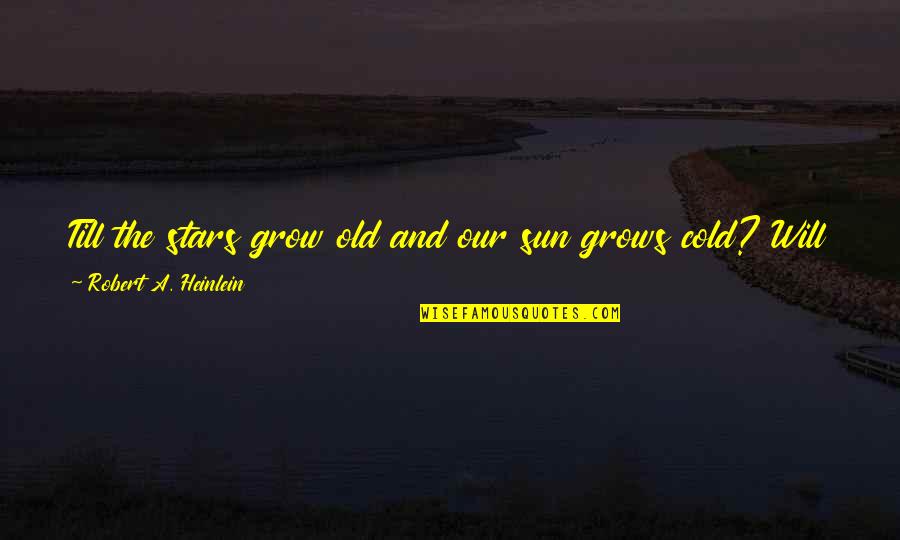 Till the stars grow old and our sun grows cold? Will you fight for us, lie for us, love us - and let us love you? —
Robert A. Heinlein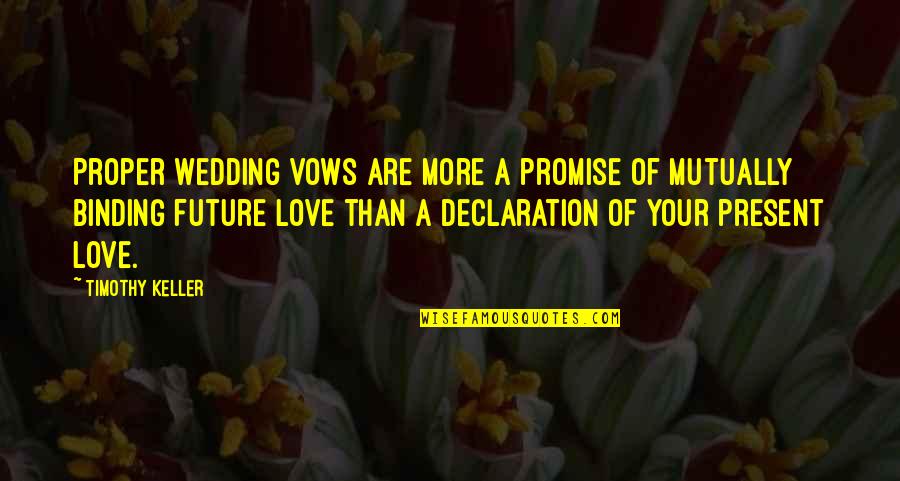 Proper wedding vows are more a promise of mutually binding future love than a declaration of your present love. —
Timothy Keller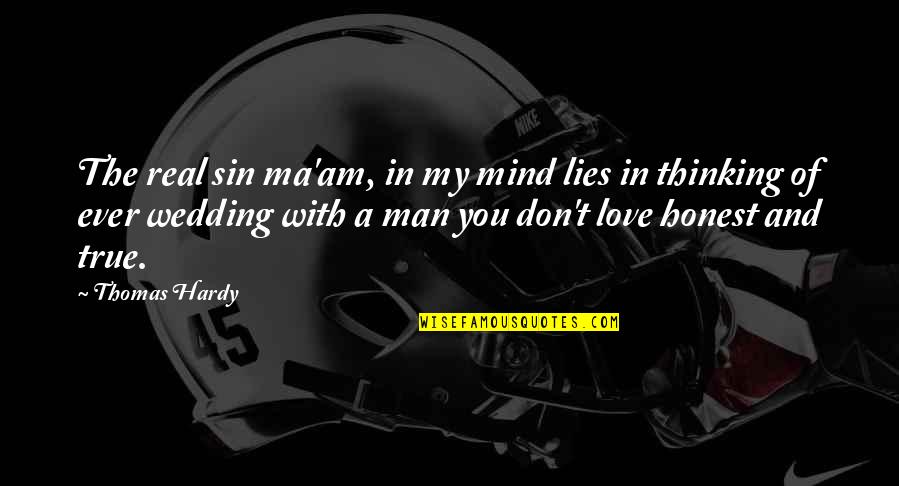 The real sin ma'am, in my mind lies in thinking of ever wedding with a man you don't love honest and true. —
Thomas Hardy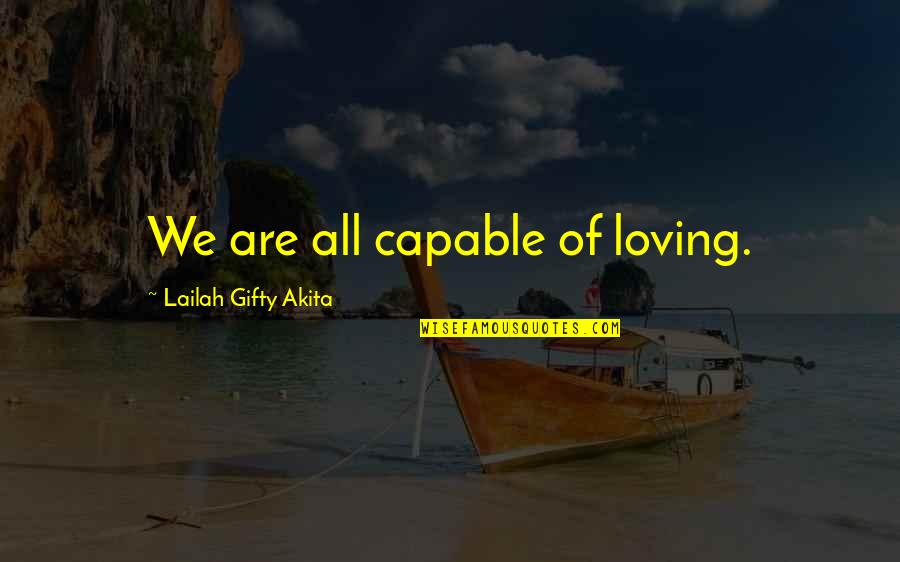 We are all capable of loving. —
Lailah Gifty Akita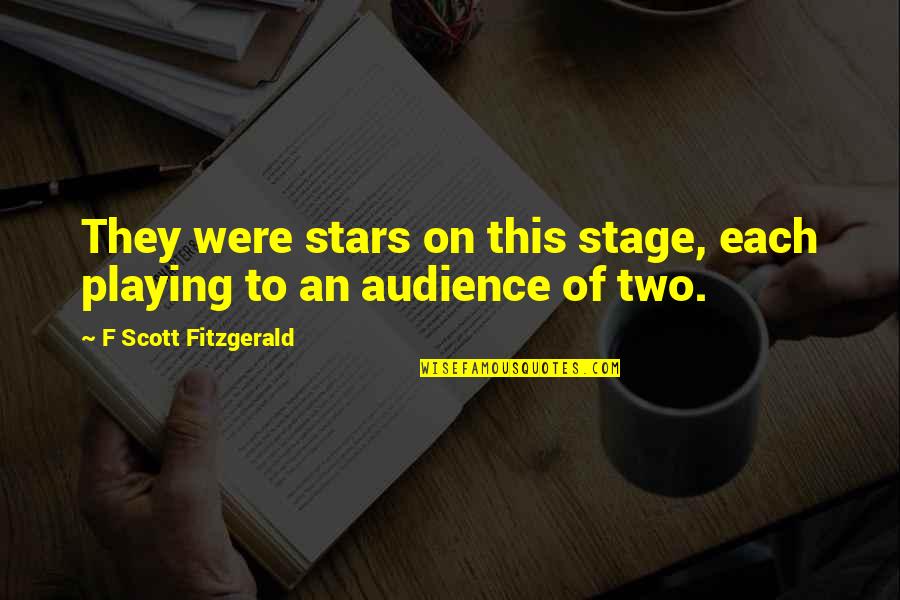 They were stars on this stage, each playing to an audience of two. —
F Scott Fitzgerald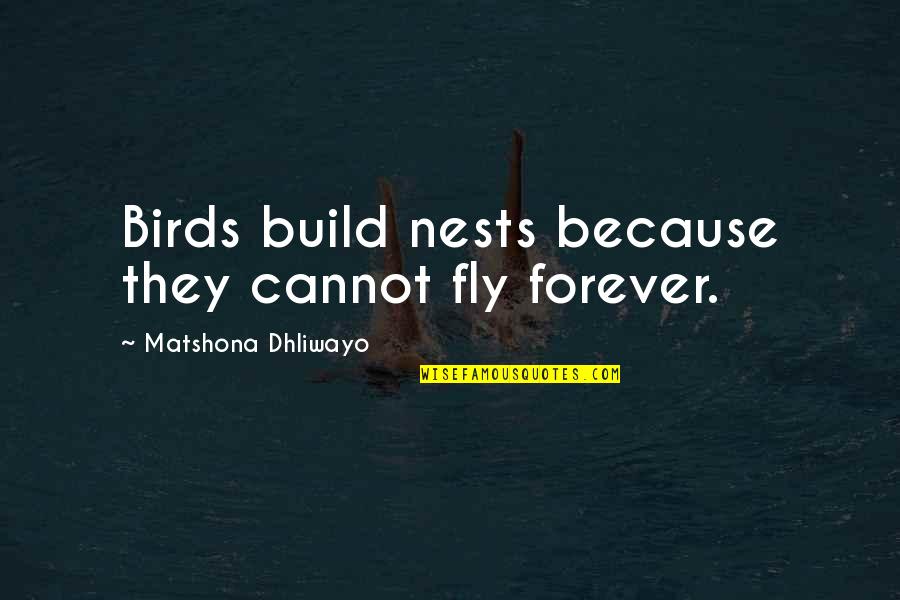 Birds build nests because they cannot fly forever. —
Matshona Dhliwayo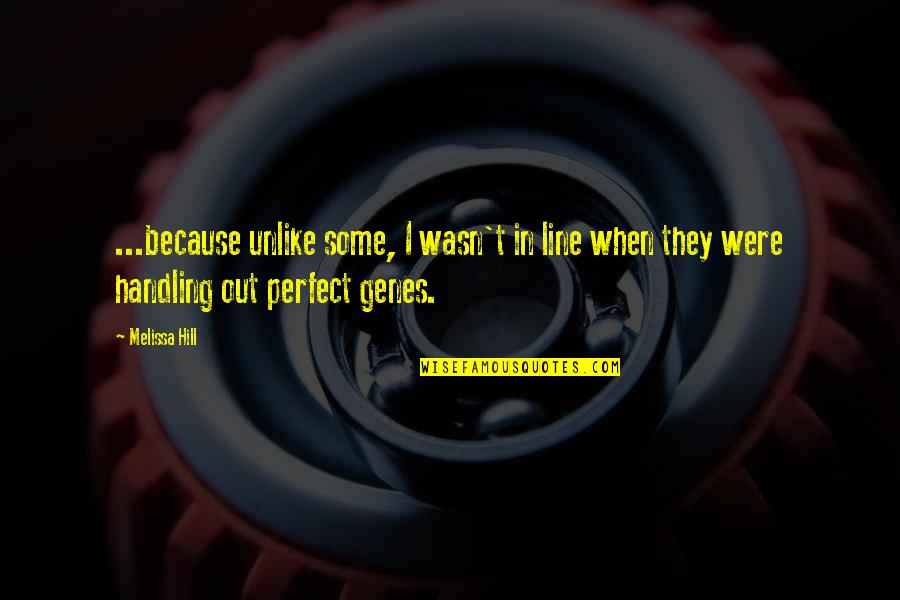 ...because unlike some, I wasn't in line when they were handling out perfect genes. —
Melissa Hill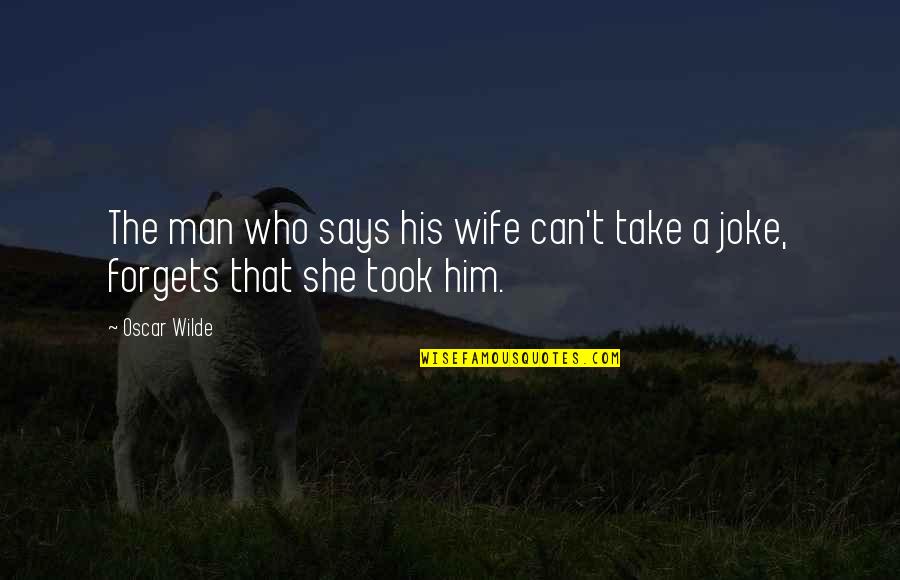 The man who says his wife can't take a joke, forgets that she took him. —
Oscar Wilde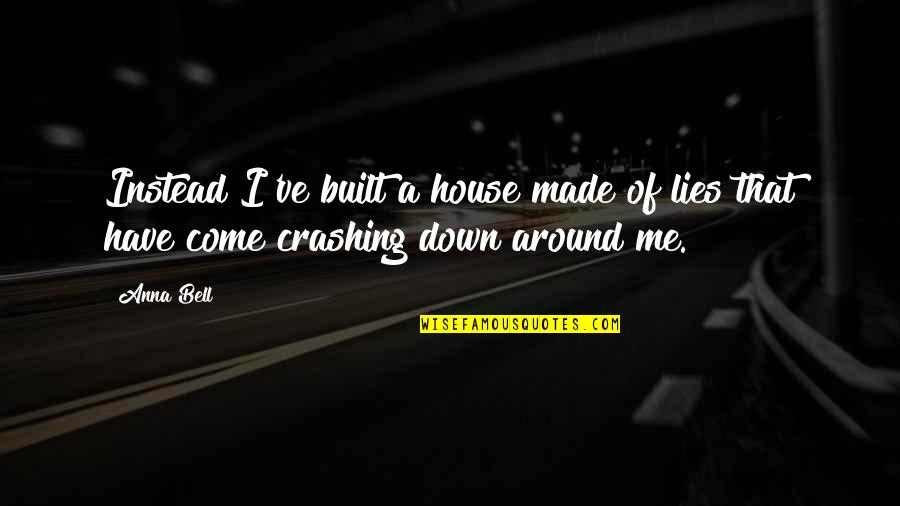 Instead I've built a house made of lies that have come crashing down around me. —
Anna Bell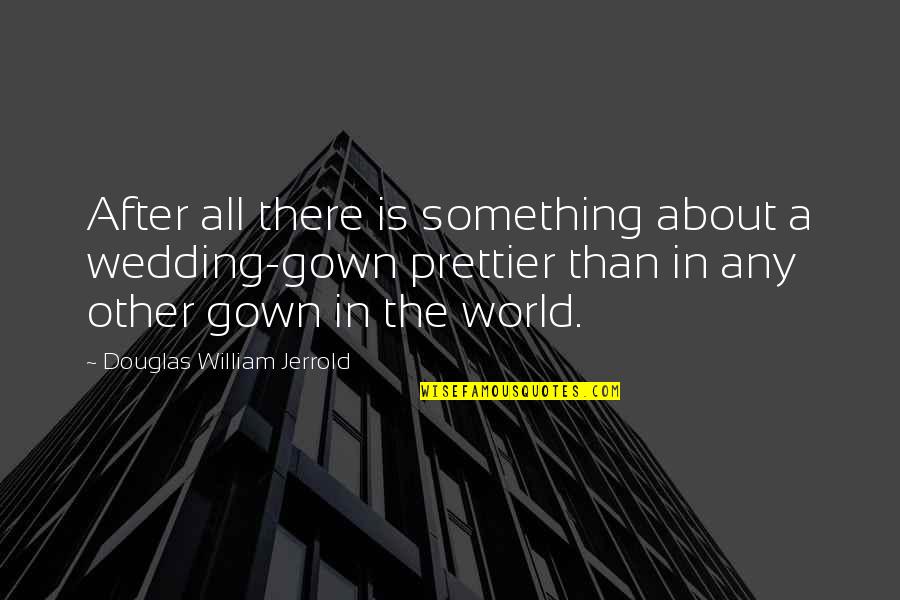 After all there is something about a wedding-gown prettier than in any other gown in the world. —
Douglas William Jerrold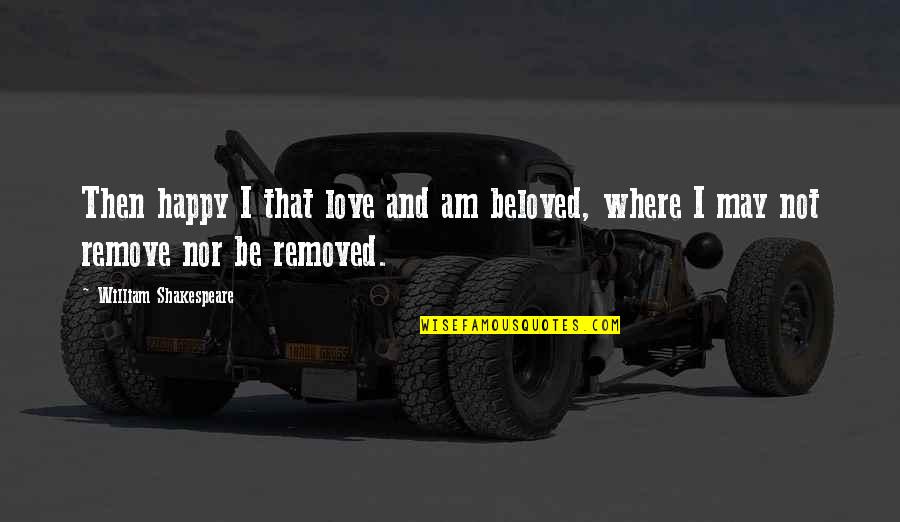 Then happy I that love and am beloved, where I may not remove nor be removed. —
William Shakespeare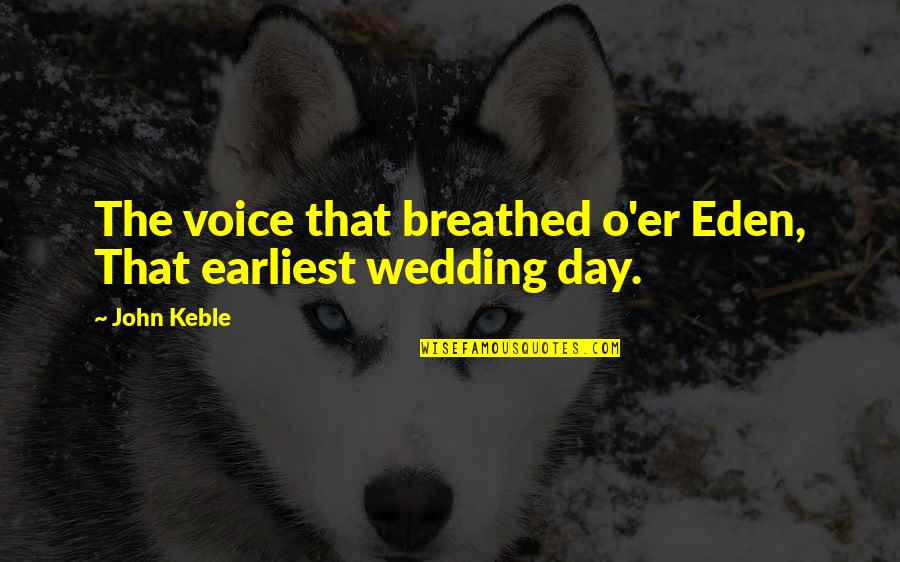 The voice that breathed o'er Eden, That earliest wedding day. —
John Keble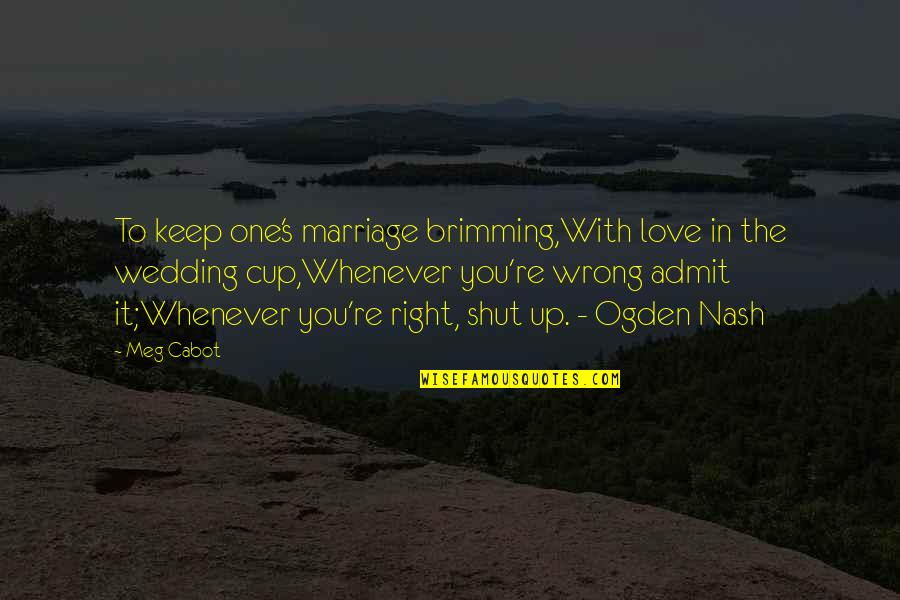 To keep one's marriage brimming,
With love in the wedding cup,
Whenever you're wrong admit it;
Whenever you're right, shut up. - Ogden Nash —
Meg Cabot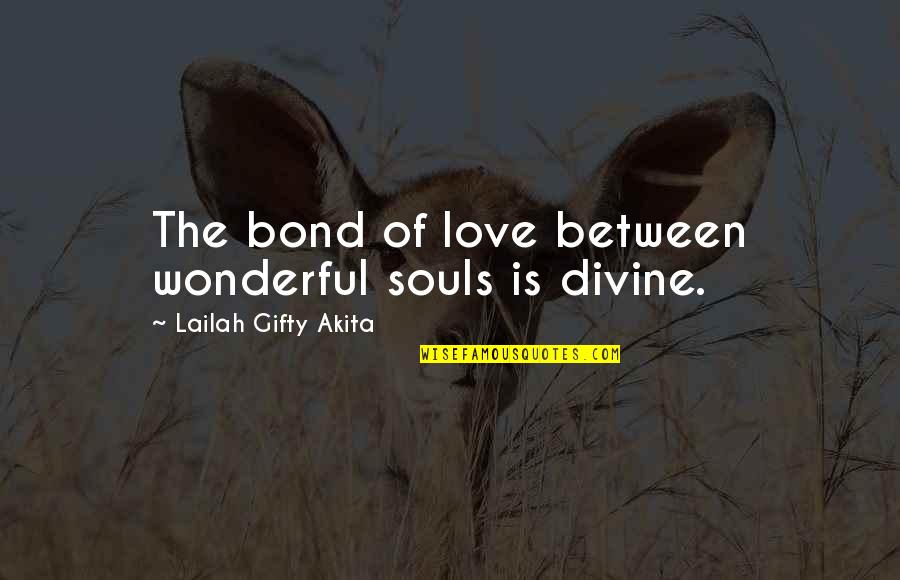 The bond of love between wonderful souls is divine. —
Lailah Gifty Akita
I would love to DJ the royal wedding. Just so I could play Candle in the Wind non-stop. —
Anthony Jeselnik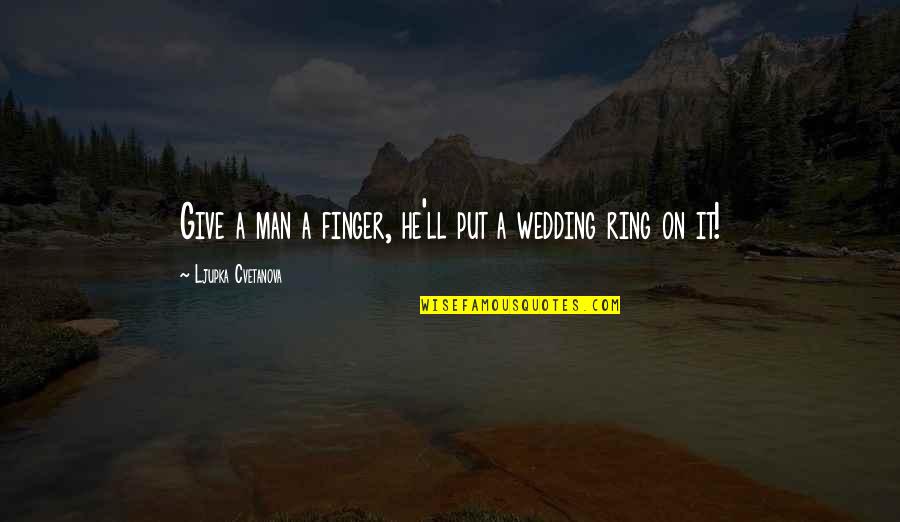 Give a man a finger, he'll put a wedding ring on it! —
Ljupka Cvetanova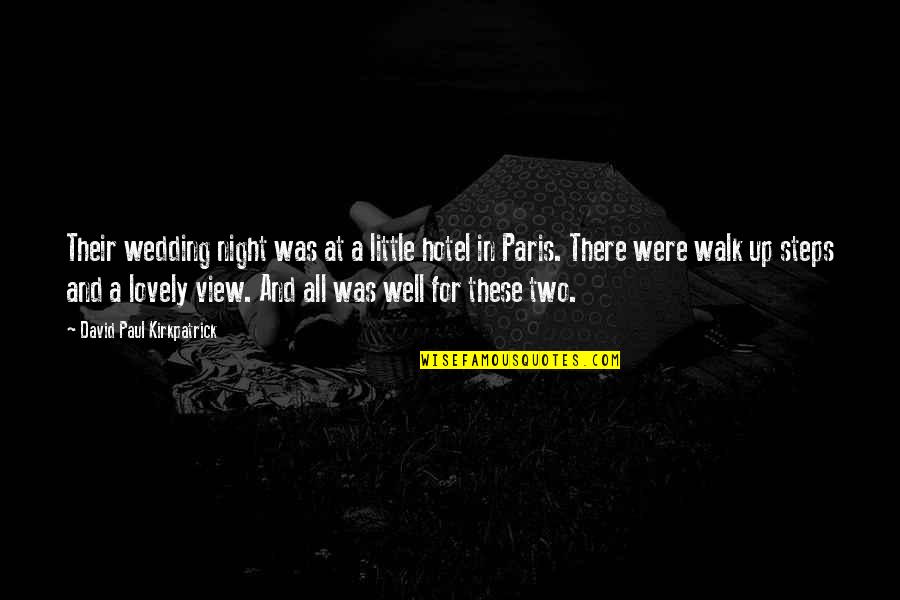 Their wedding night was at a little hotel in Paris. There were walk up steps and a lovely view. And all was well for these two. —
David Paul Kirkpatrick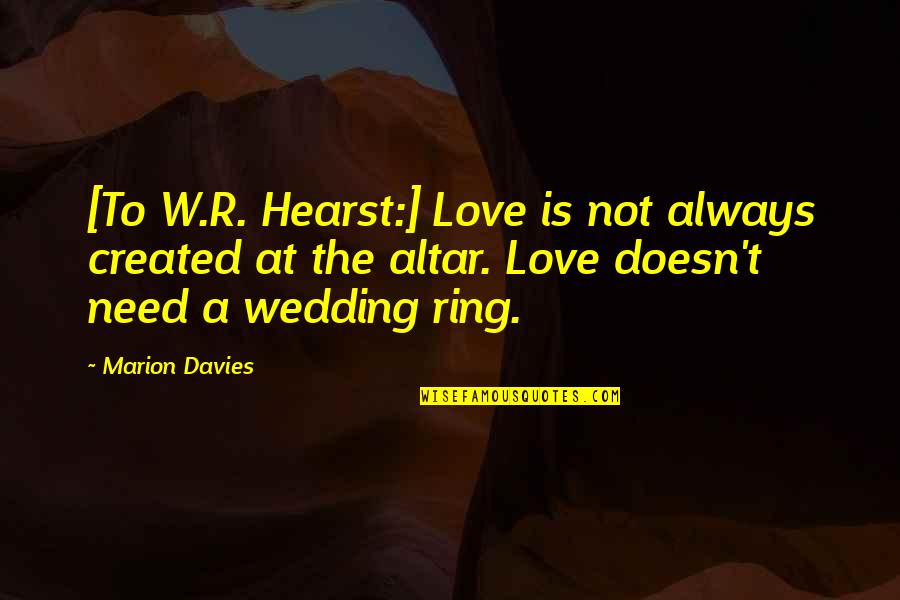 [To W.R. Hearst:] Love is not always created at the altar. Love doesn't need a wedding ring. —
Marion Davies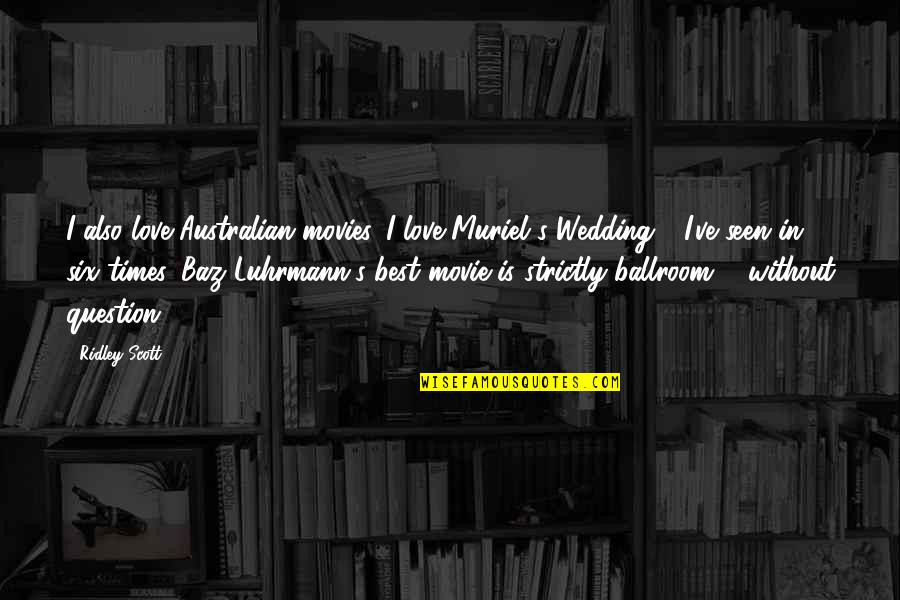 I also love Australian movies. I love Muriel's Wedding - I've seen in six times. Baz Luhrmann's best movie is strictly ballroom ... without question. —
Ridley Scott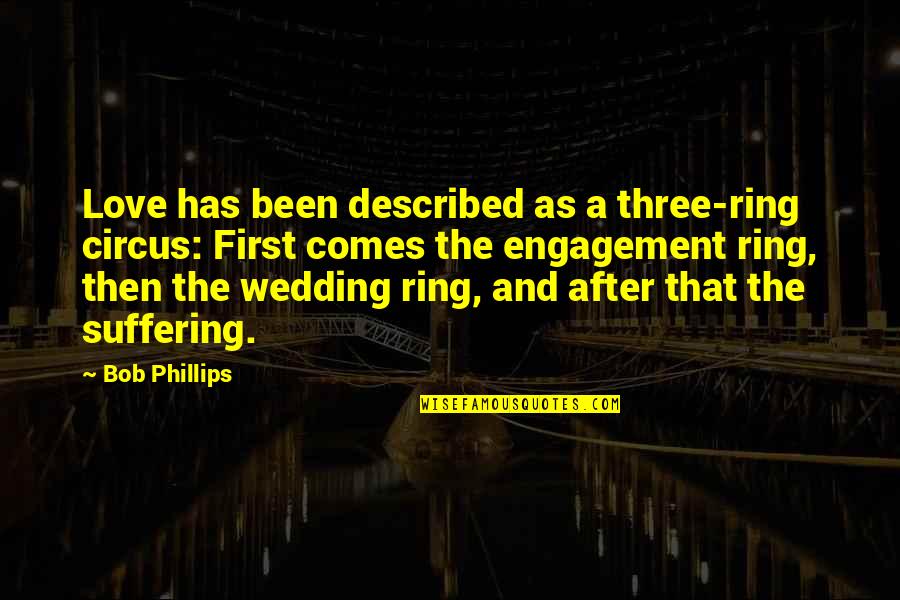 Love has been described as a three-ring circus: First comes the engagement ring, then the wedding ring, and after that the suffering. —
Bob Phillips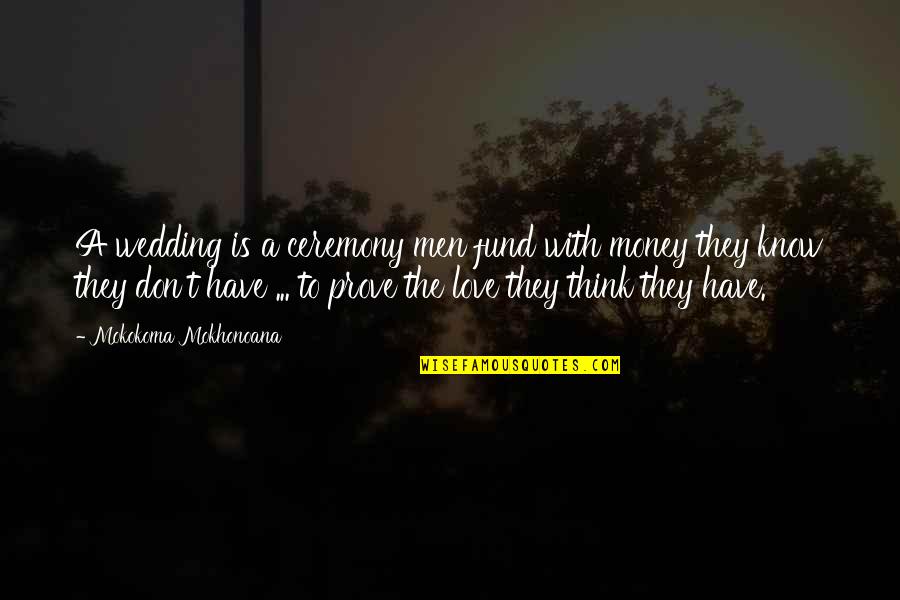 A wedding is a ceremony men fund with money they know they don't have ... to prove the love they think they have. —
Mokokoma Mokhonoana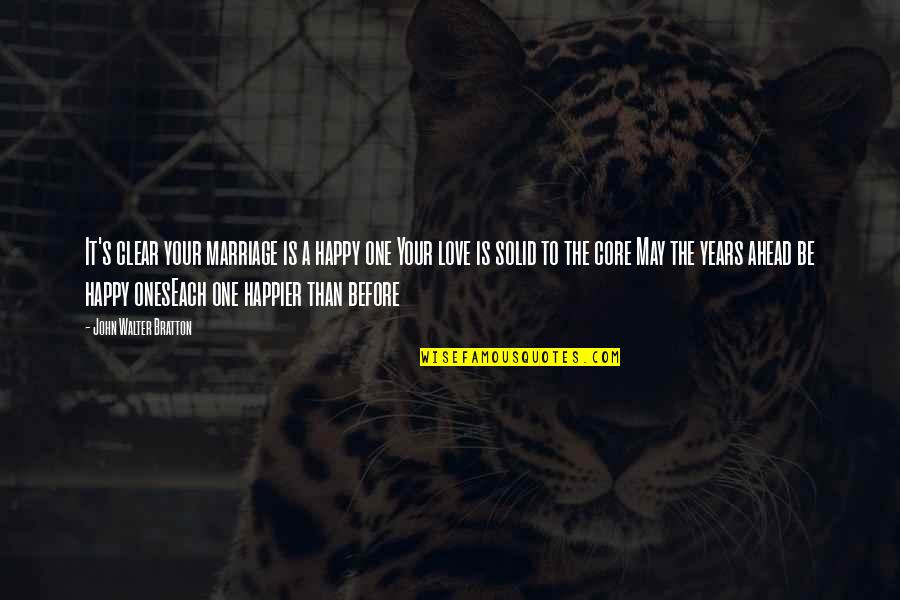 It's clear your marriage is a happy one
Your love is solid to the core
May the years ahead be happy ones
Each one happier than before —
John Walter Bratton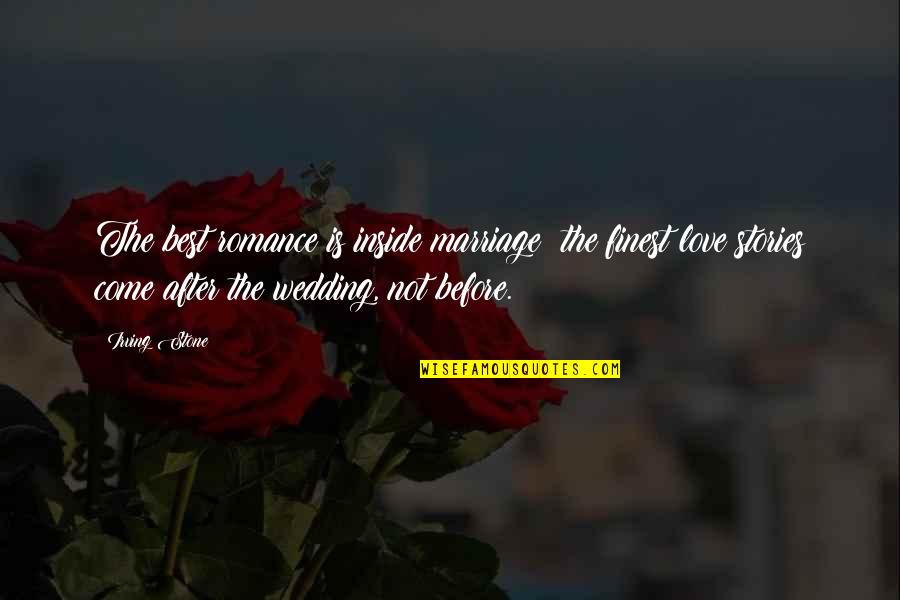 The best romance is inside marriage; the finest love stories come after the wedding, not before. —
Irving Stone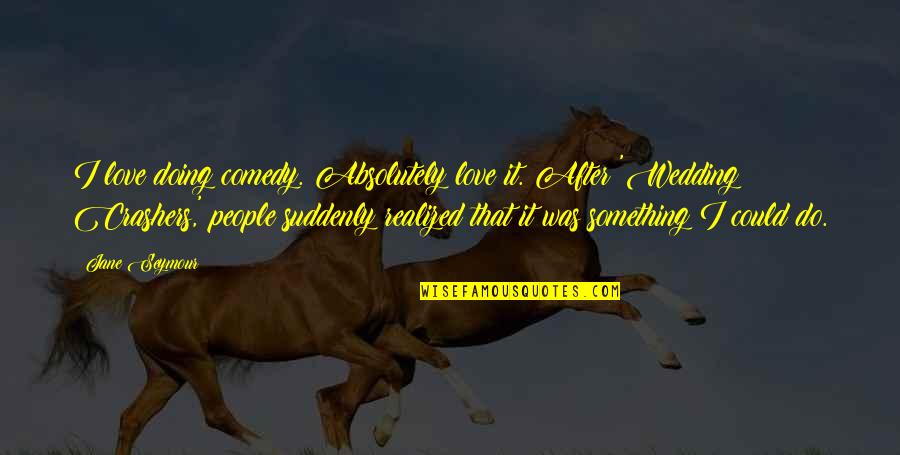 I love doing comedy. Absolutely love it. After 'Wedding Crashers,' people suddenly realized that it was something I could do. —
Jane Seymour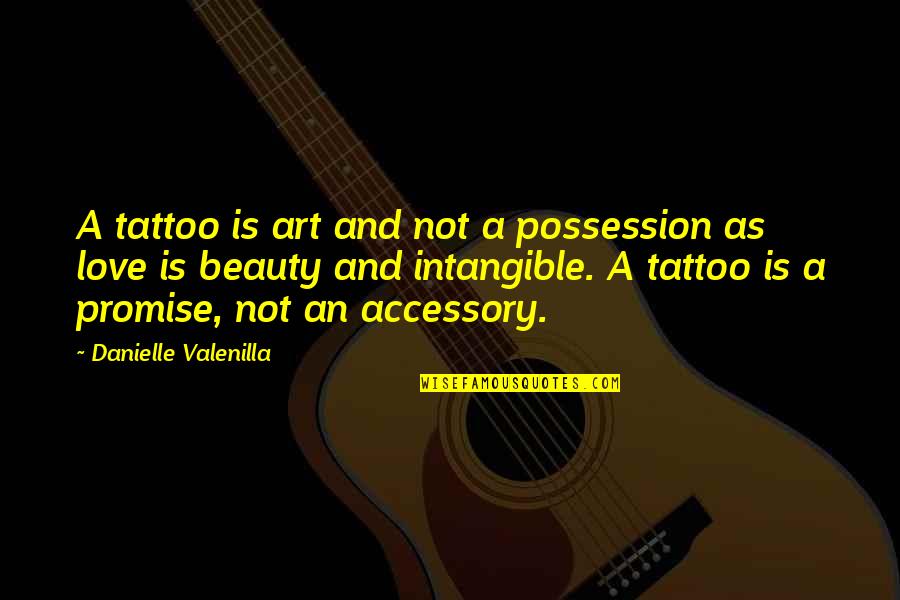 A tattoo is art and not a possession as love is beauty and intangible. A tattoo is a promise, not an accessory. —
Danielle Valenilla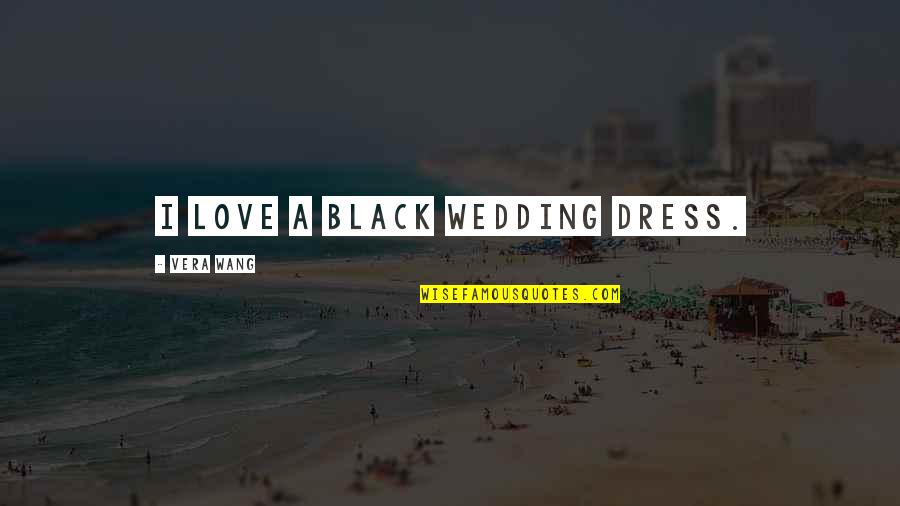 I love a black wedding dress. —
Vera Wang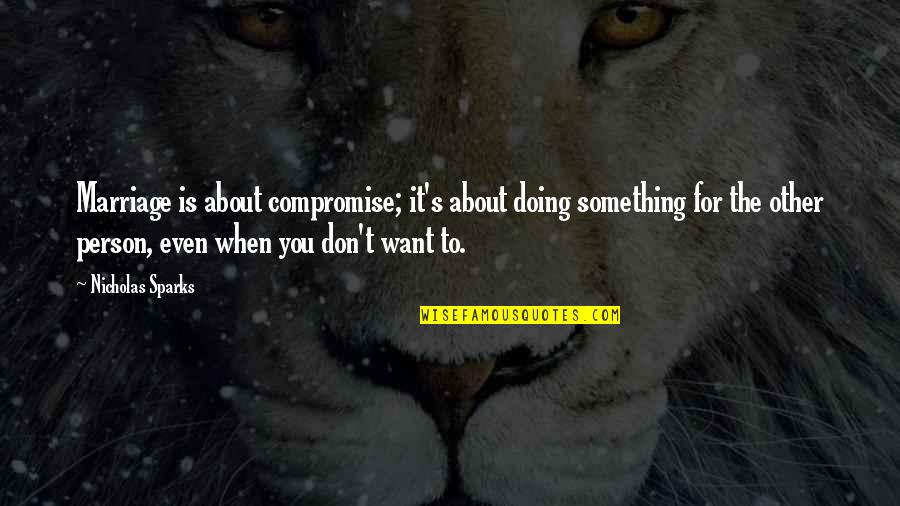 Marriage is about compromise; it's about doing something for the other person, even when you don't want to. —
Nicholas Sparks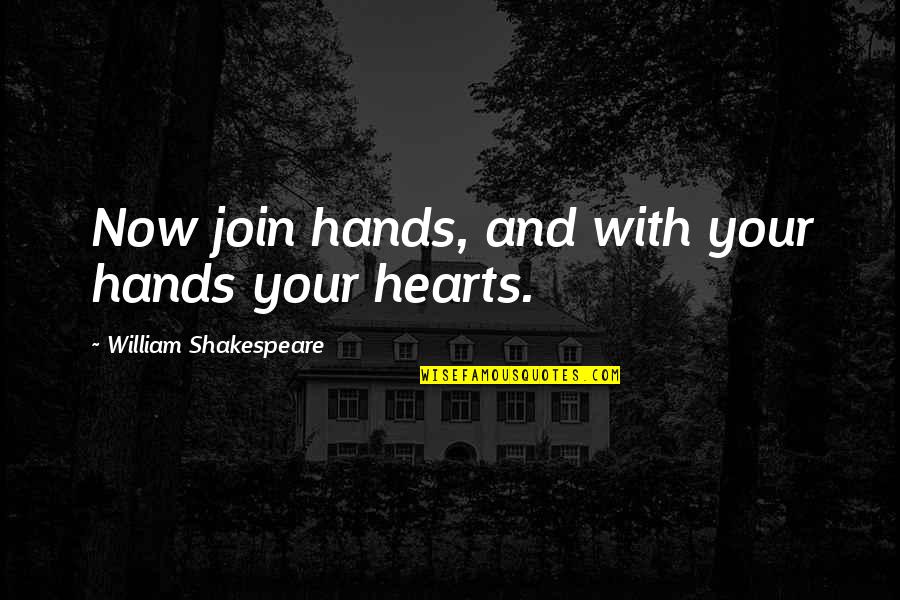 Now join hands, and with your hands your hearts. —
William Shakespeare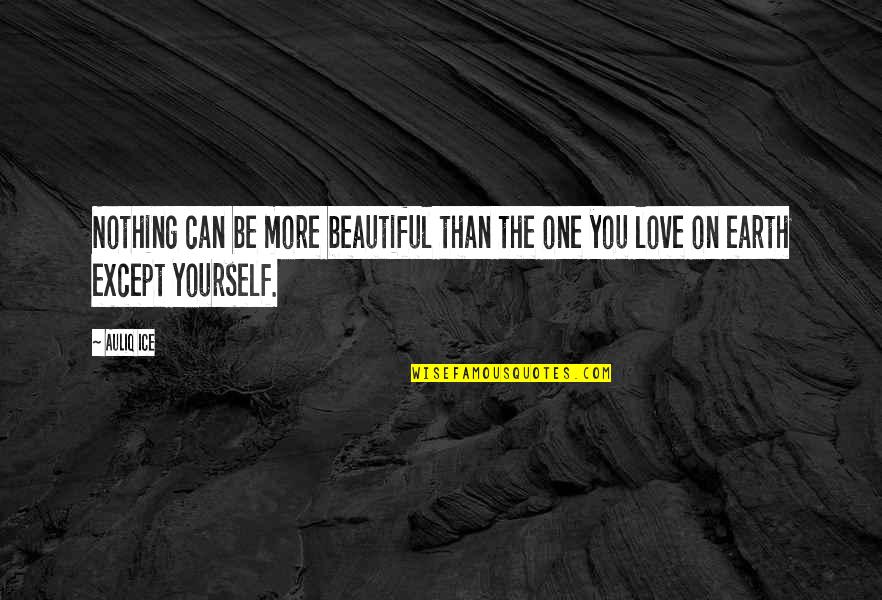 Nothing can be more beautiful than the one you love on earth except yourself. —
Auliq Ice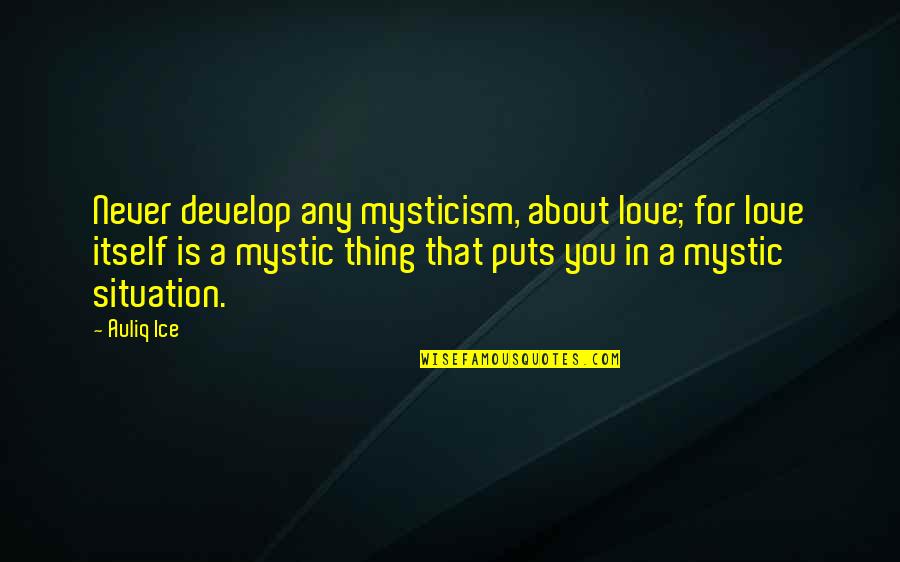 Never develop any mysticism, about love; for love itself is a mystic thing that puts you in a mystic situation. —
Auliq Ice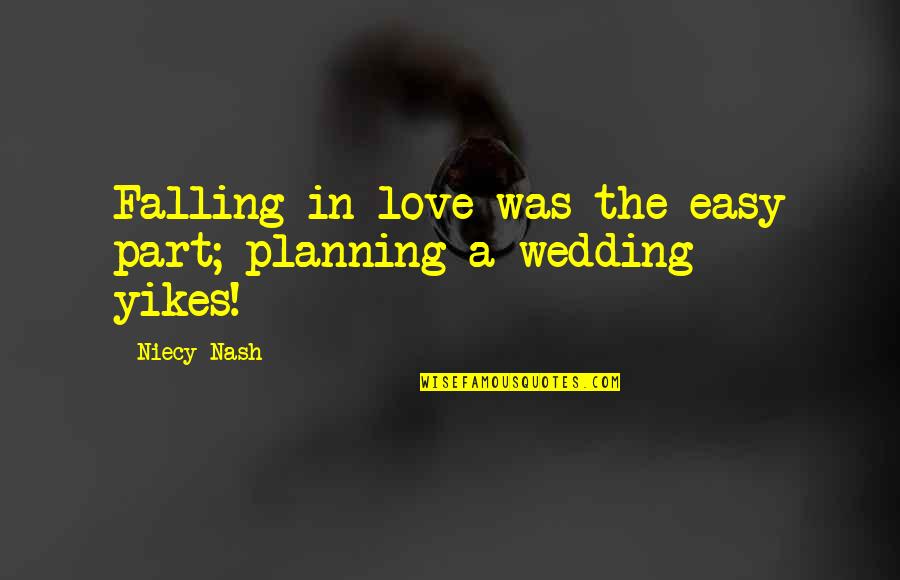 Falling in love was the easy part; planning a wedding - yikes! —
Niecy Nash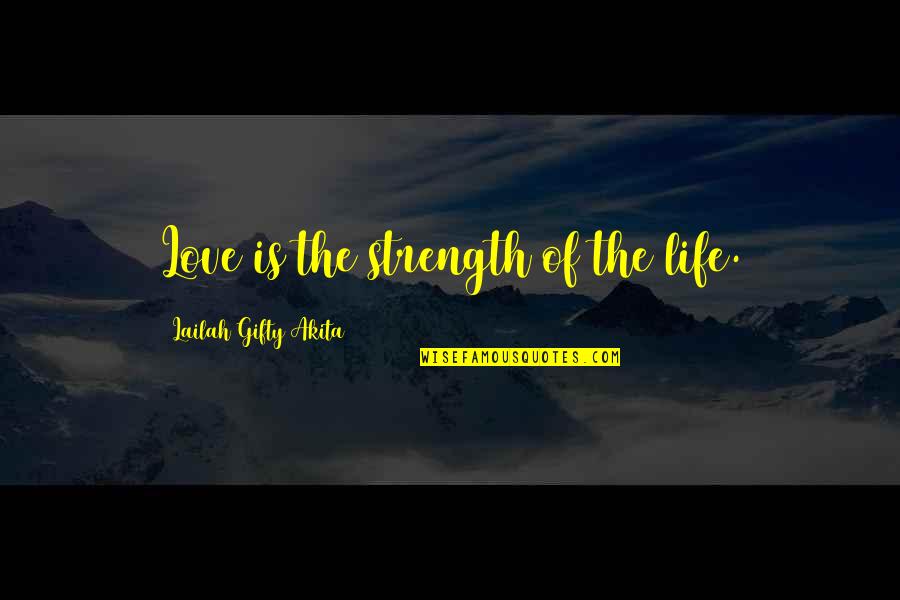 Love is the strength of the life. —
Lailah Gifty Akita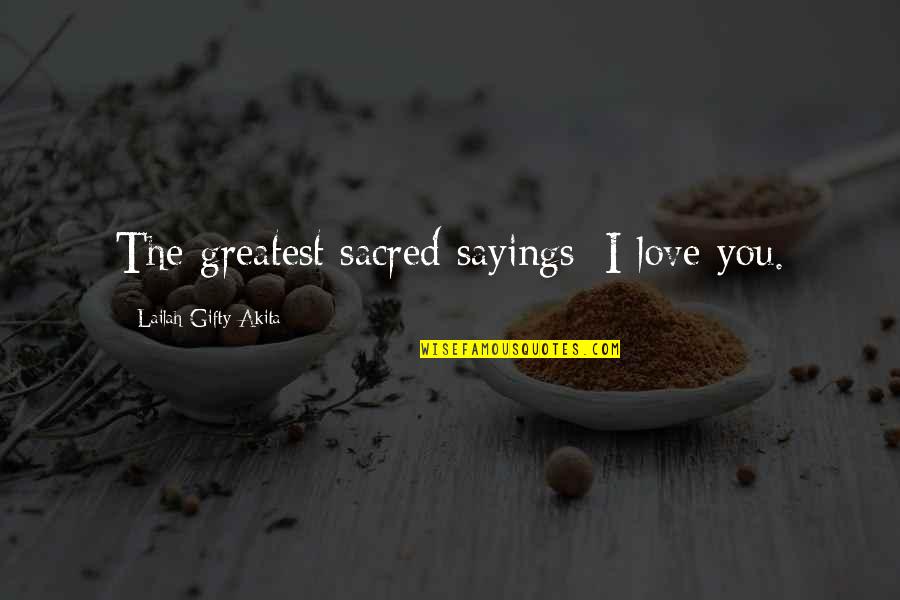 The greatest sacred sayings; I love you. —
Lailah Gifty Akita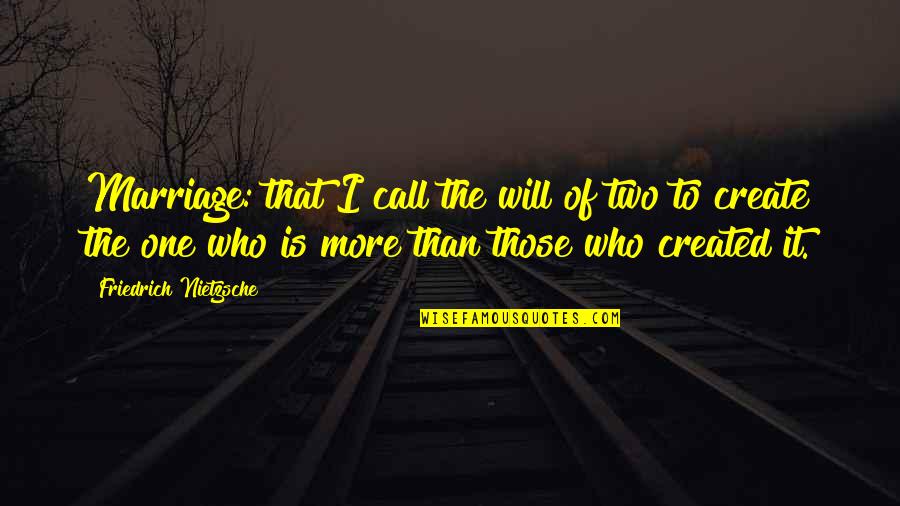 Marriage: that I call the will of two to create the one who is more than those who created it. —
Friedrich Nietzsche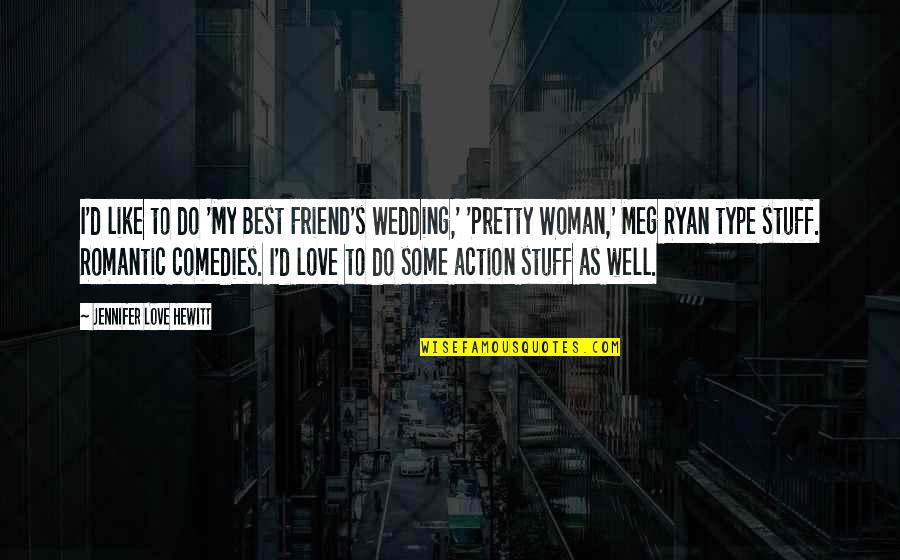 I'd like to do 'My Best Friend's Wedding,' 'Pretty Woman,' Meg Ryan type stuff. Romantic comedies. I'd love to do some action stuff as well. —
Jennifer Love Hewitt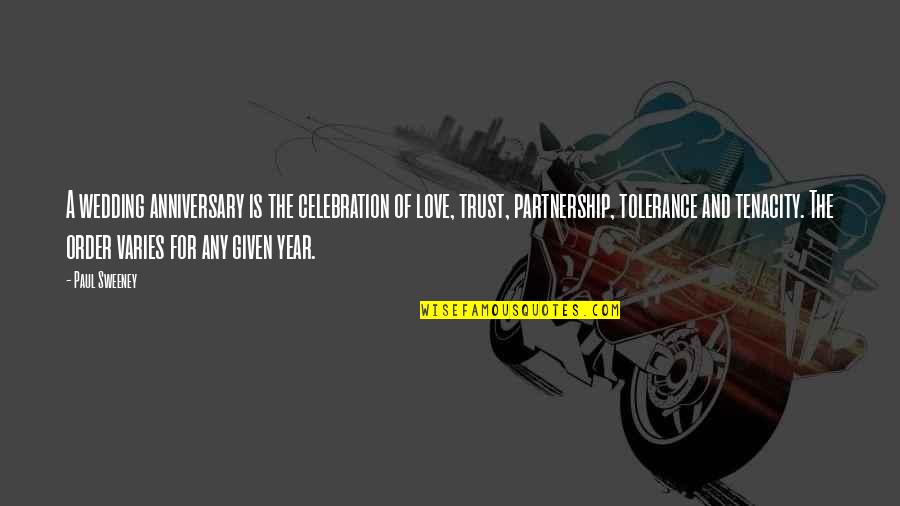 A wedding anniversary is the celebration of love, trust, partnership, tolerance and tenacity. The order varies for any given year. —
Paul Sweeney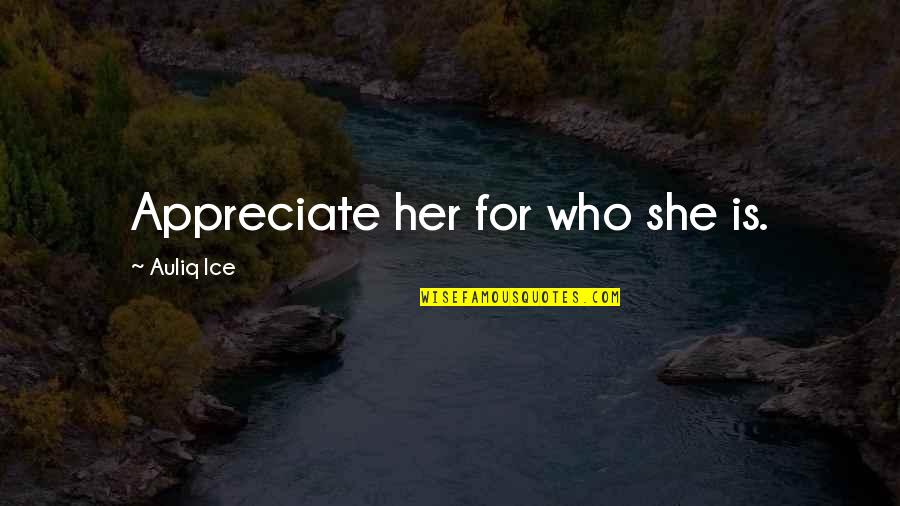 Appreciate her for who she is. —
Auliq Ice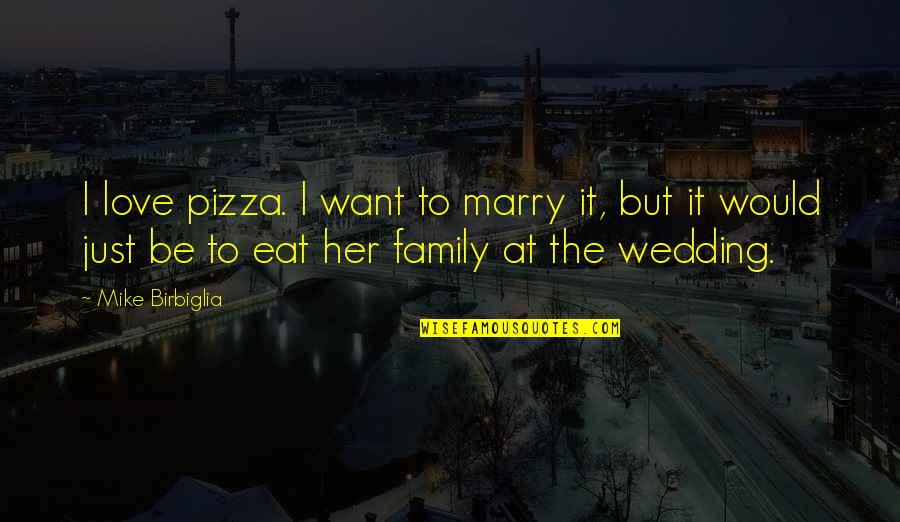 I love pizza. I want to marry it, but it would just be to eat her family at the wedding. —
Mike Birbiglia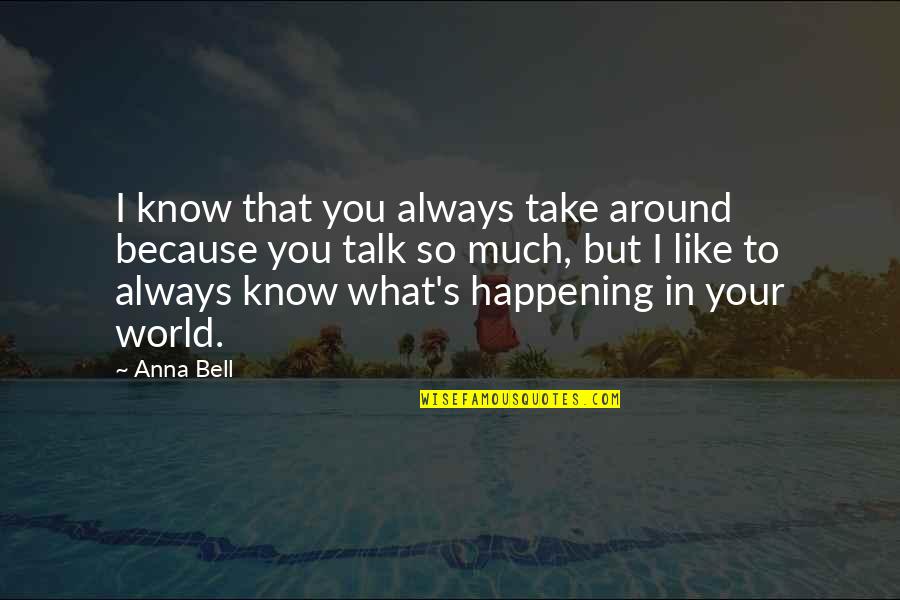 I know that you always take around because you talk so much, but I like to always know what's happening in your world. —
Anna Bell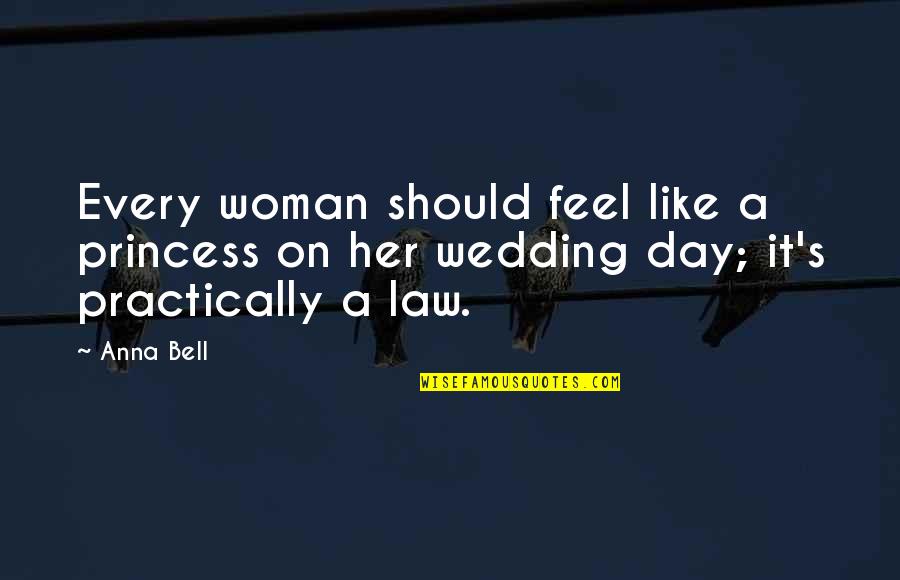 Every woman should feel like a princess on her wedding day; it's practically a law. —
Anna Bell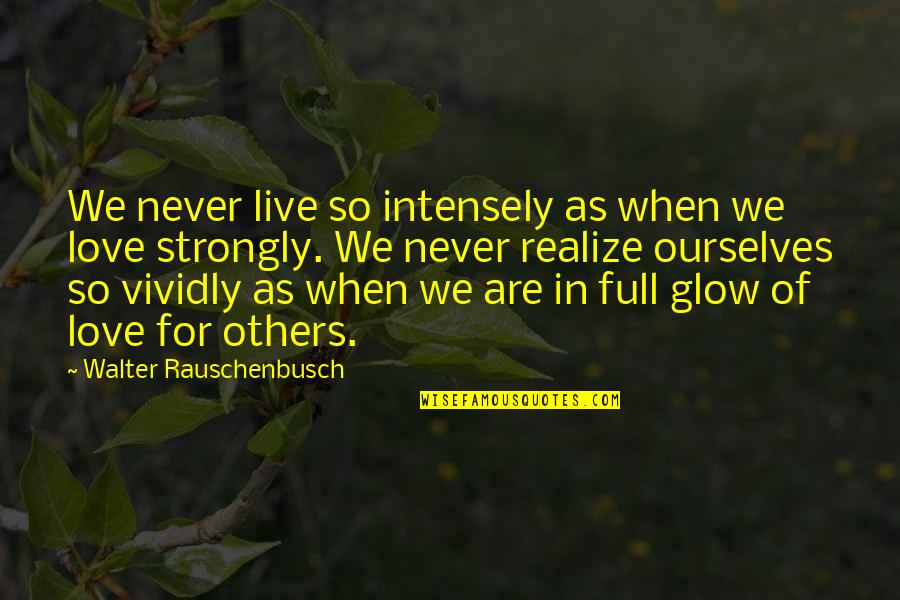 We never live so intensely as when we love strongly. We never realize ourselves so vividly as when we are in full glow of love for others. —
Walter Rauschenbusch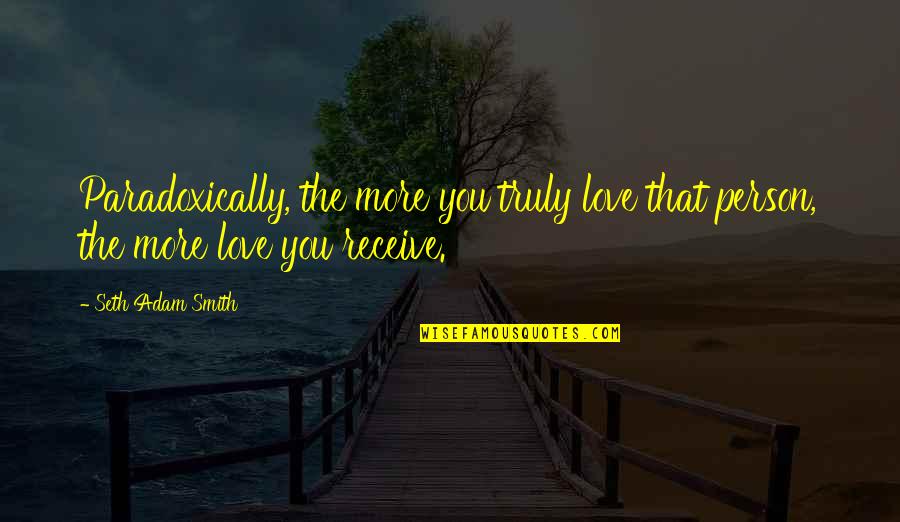 Paradoxically, the more you truly love that person, the more love you receive. —
Seth Adam Smith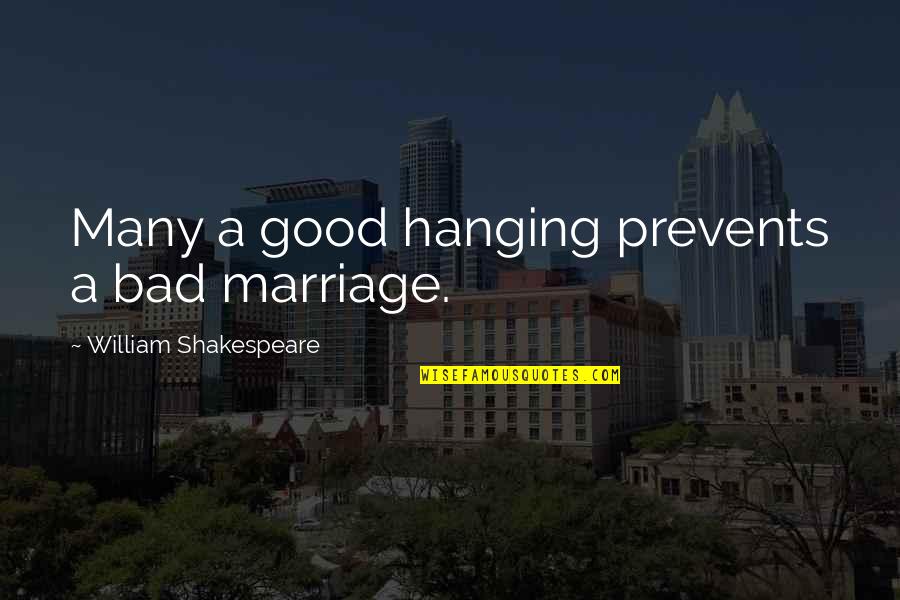 Many a good hanging prevents a bad marriage. —
William Shakespeare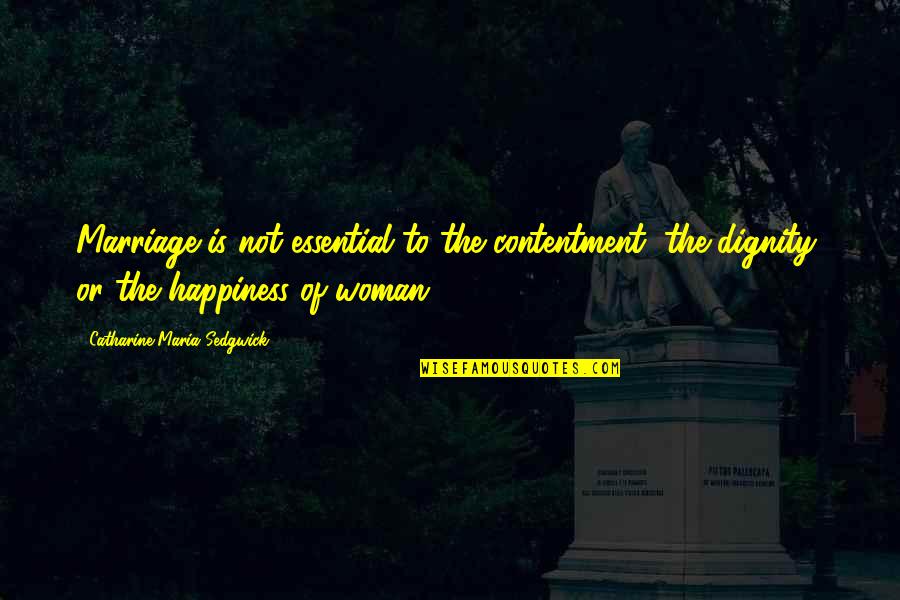 Marriage is not essential to the contentment, the dignity, or the happiness of woman. —
Catharine Maria Sedgwick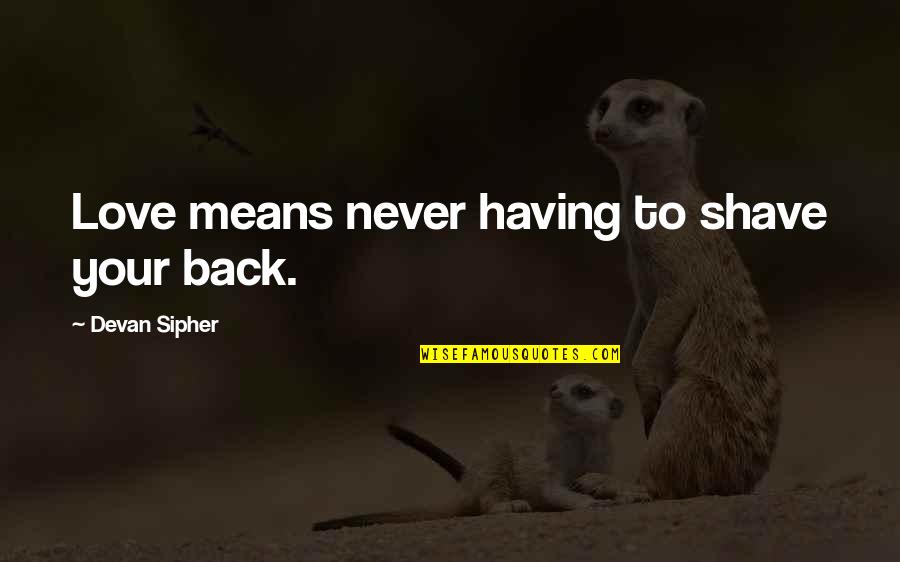 Love means never having to shave your back. —
Devan Sipher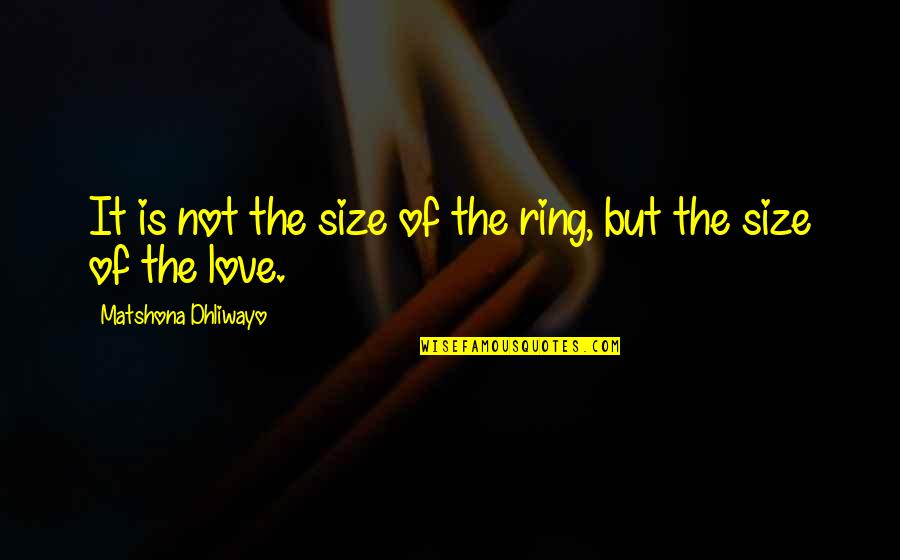 It is not the size of the ring, but the size of the love. —
Matshona Dhliwayo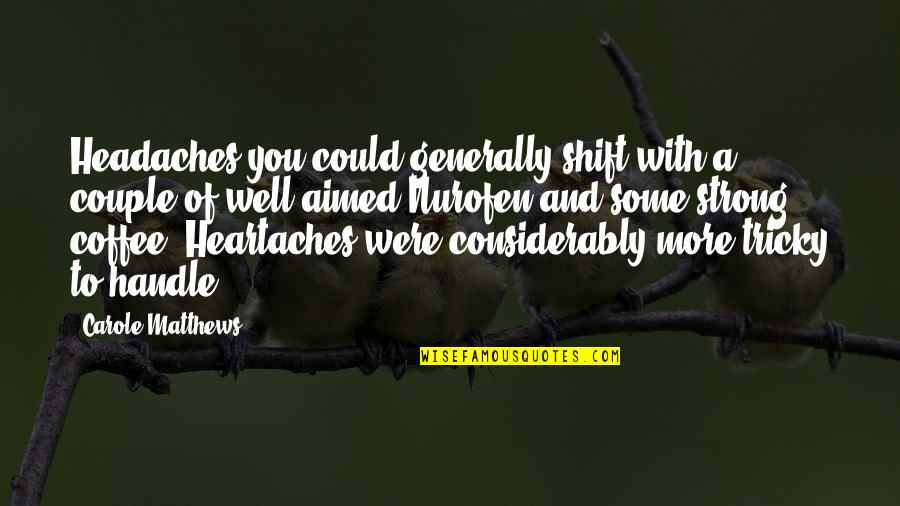 Headaches you could generally shift with a couple of well-aimed Nurofen and some strong coffee. Heartaches were considerably more tricky to handle. —
Carole Matthews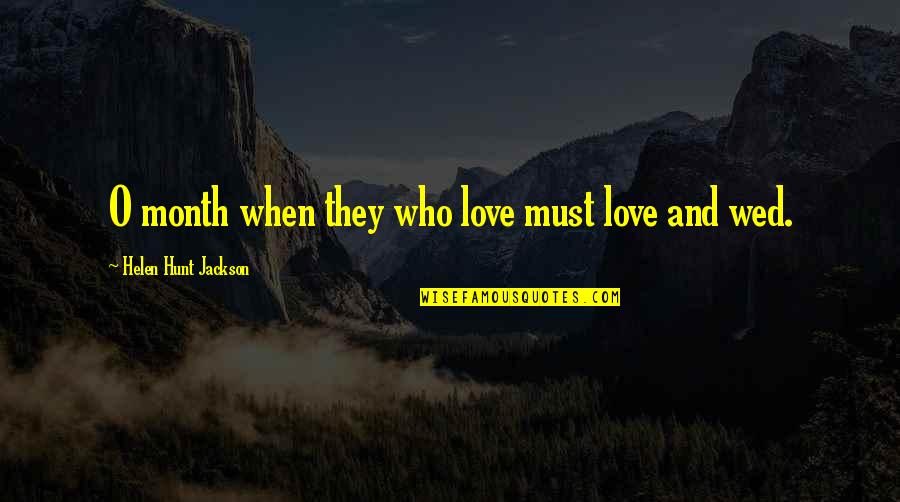 O month when they who love must love and wed. —
Helen Hunt Jackson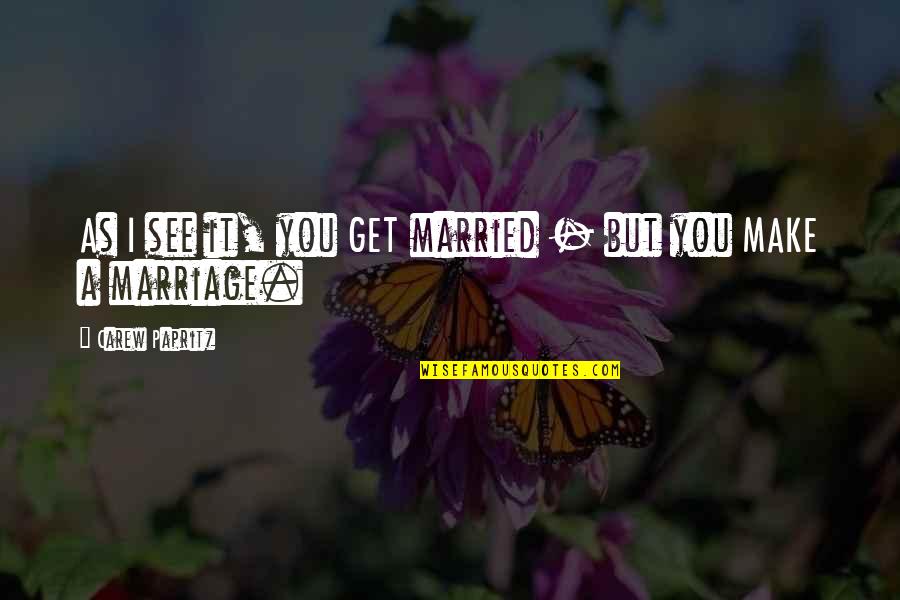 As I see it, you GET married - but you MAKE a marriage. —
Carew Papritz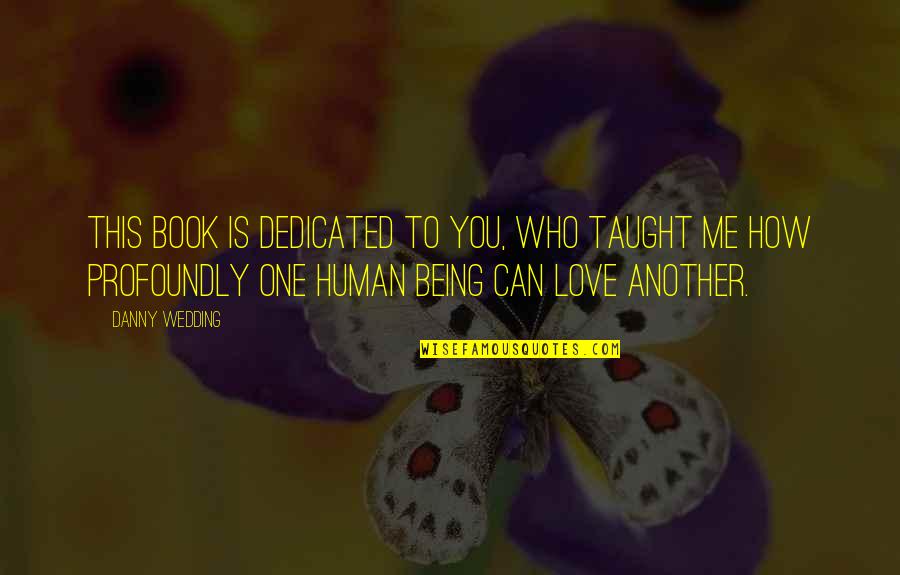 This book is dedicated to you, who taught me how profoundly one human being can love another. —
Danny Wedding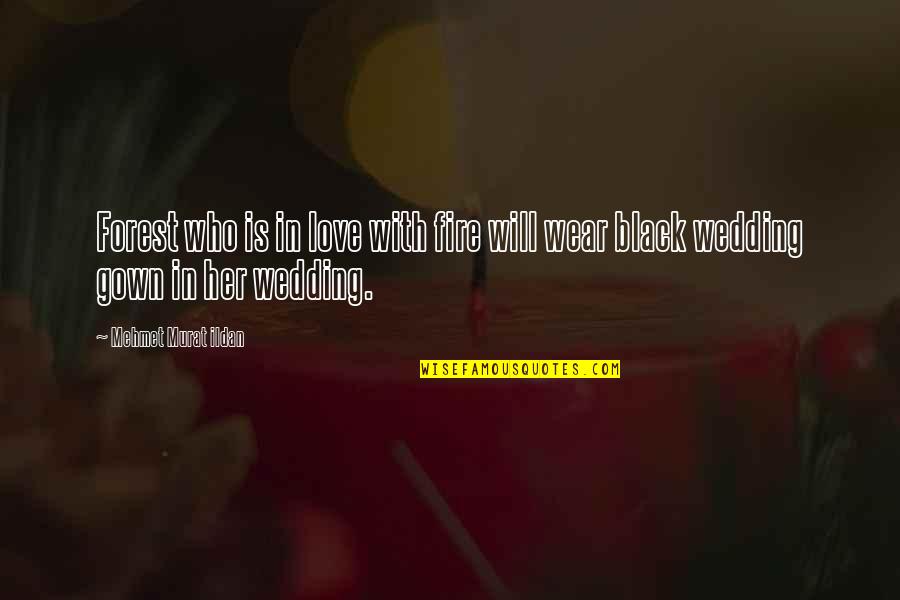 Forest who is in love with fire will wear black wedding gown in her wedding. —
Mehmet Murat Ildan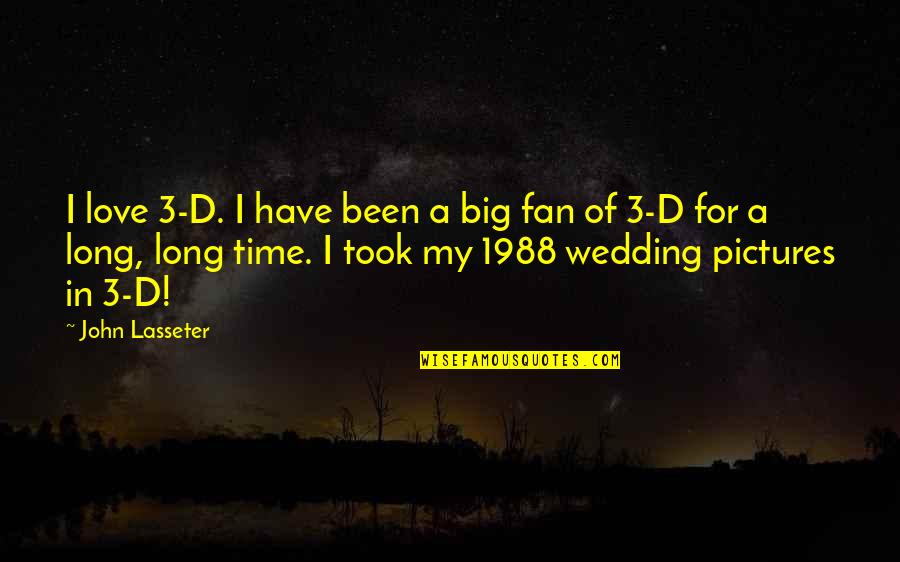 I love 3-D. I have been a big fan of 3-D for a long, long time. I took my 1988 wedding pictures in 3-D! —
John Lasseter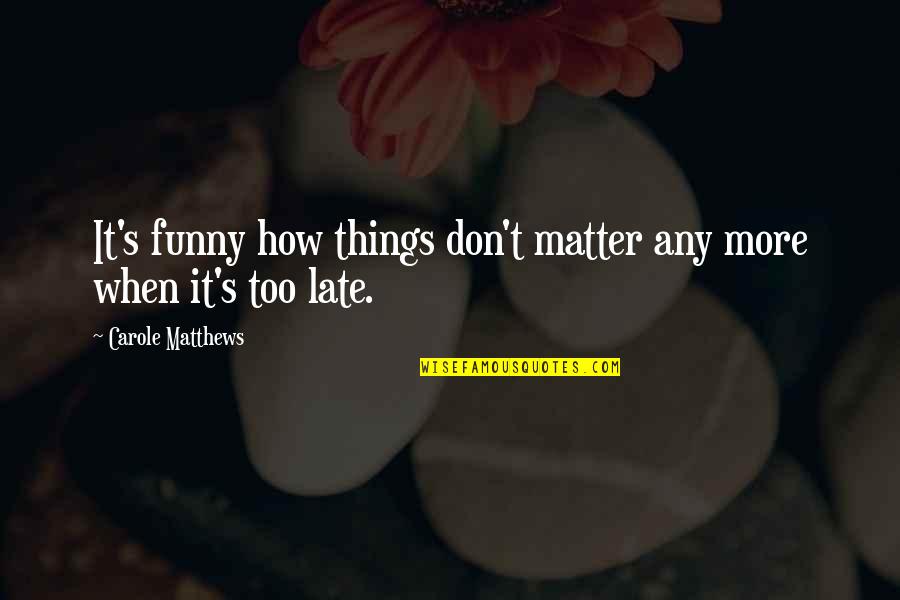 It's funny how things don't matter any more when it's too late. —
Carole Matthews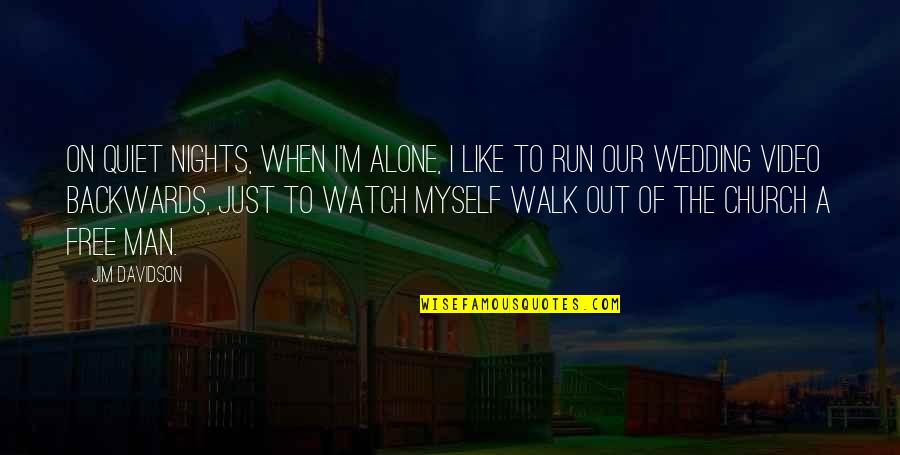 On quiet nights, when I'm alone, I like to run our wedding video backwards, just to watch myself walk out of the church a free man. —
Jim Davidson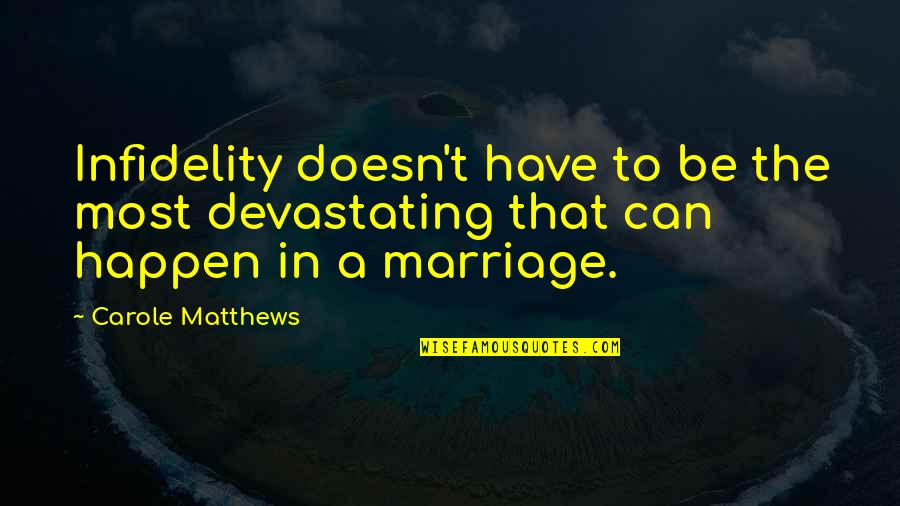 Infidelity doesn't have to be the most devastating that can happen in a marriage. —
Carole Matthews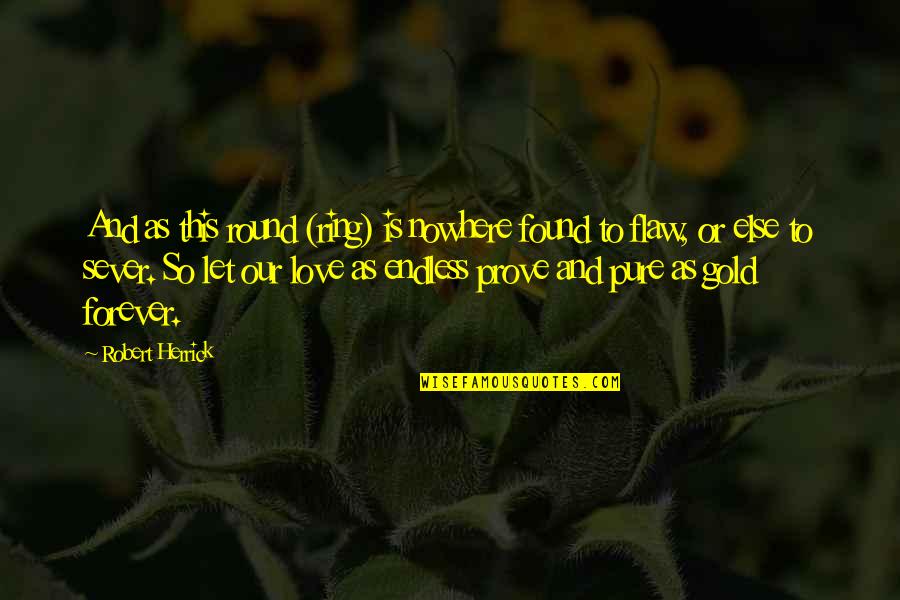 And as this round (ring) is nowhere found to flaw, or else to sever. So let our love as endless prove and pure as gold forever. —
Robert Herrick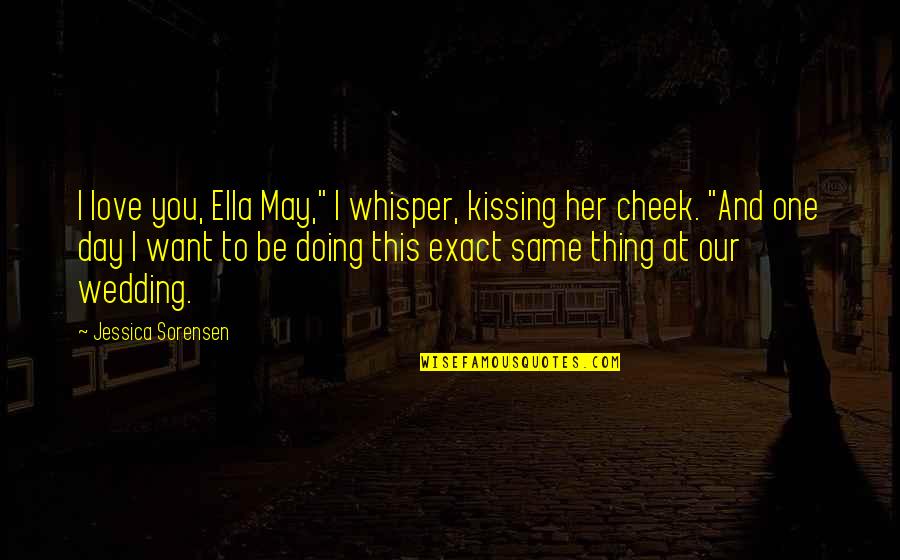 I love you, Ella May," I whisper, kissing her cheek. "And one day I want to be doing this exact same thing at our wedding. —
Jessica Sorensen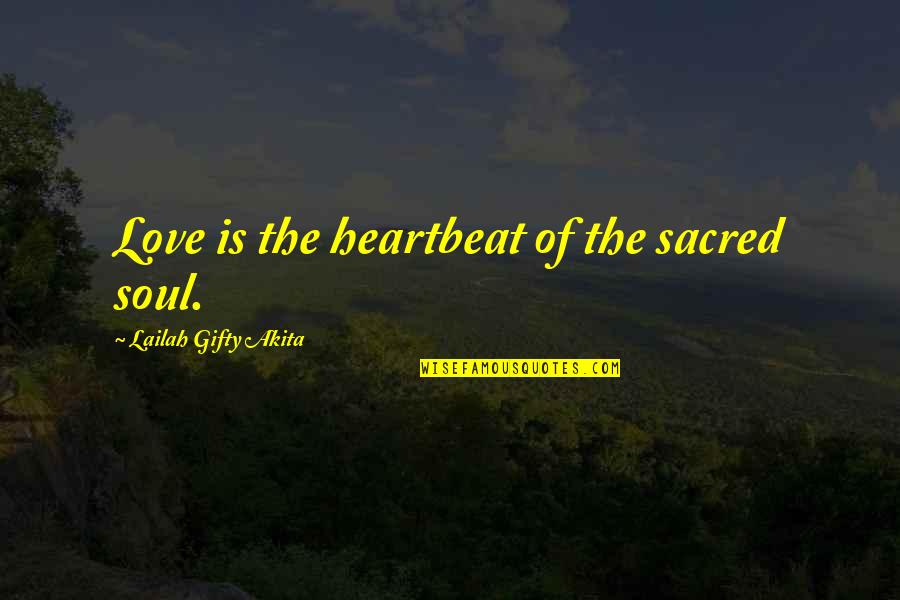 Love is the heartbeat of the sacred soul. —
Lailah Gifty Akita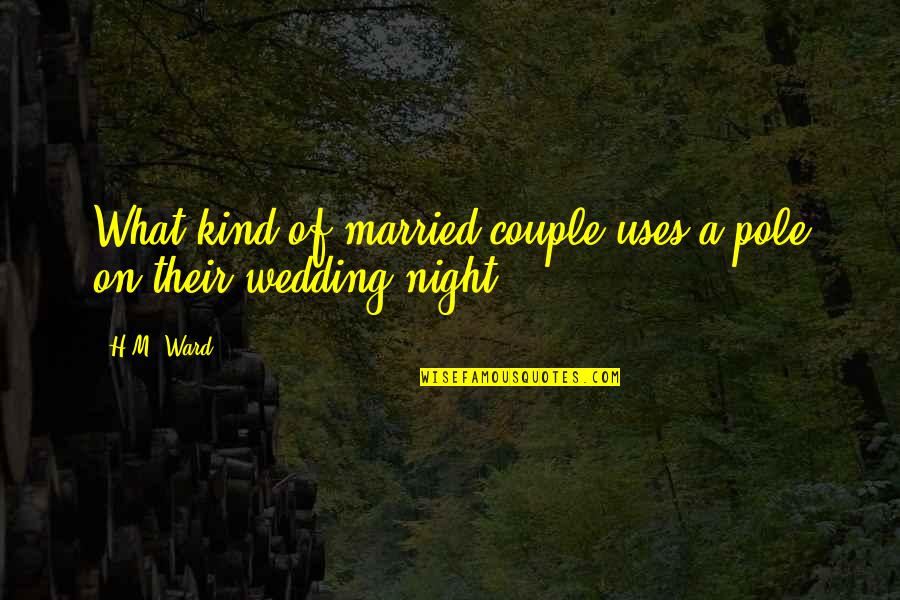 What kind of married couple uses a pole on their wedding night? —
H.M. Ward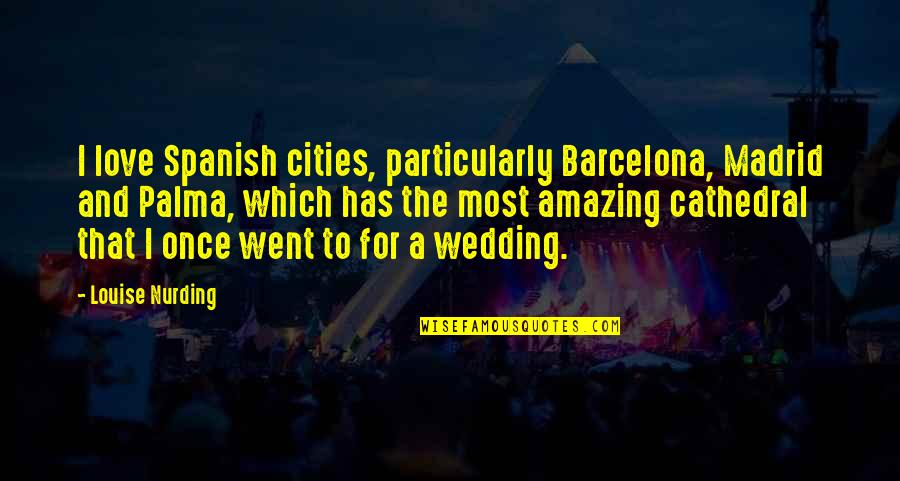 I love Spanish cities, particularly Barcelona, Madrid and Palma, which has the most amazing cathedral that I once went to for a wedding. —
Louise Nurding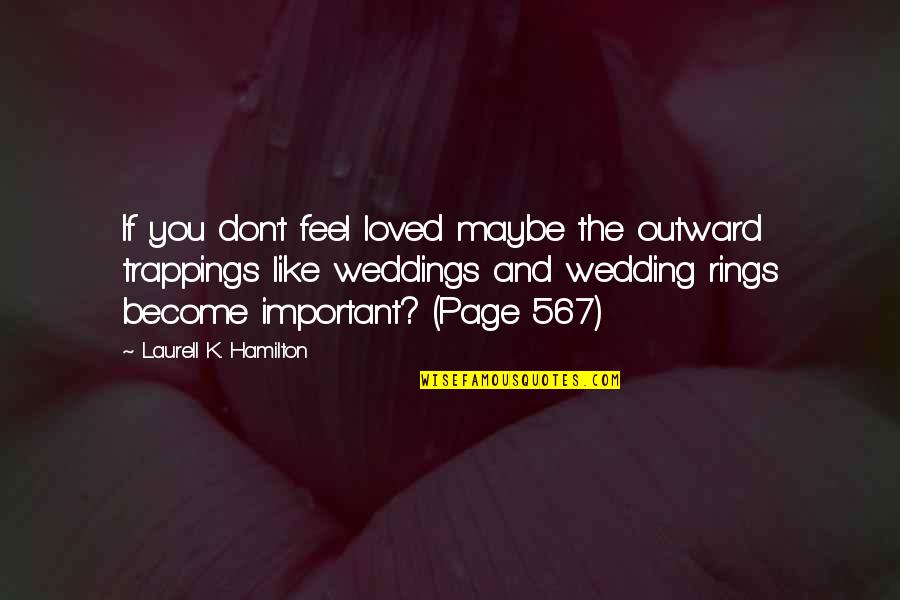 If you don't feel loved maybe the outward trappings like weddings and wedding rings become important? (Page 567) —
Laurell K. Hamilton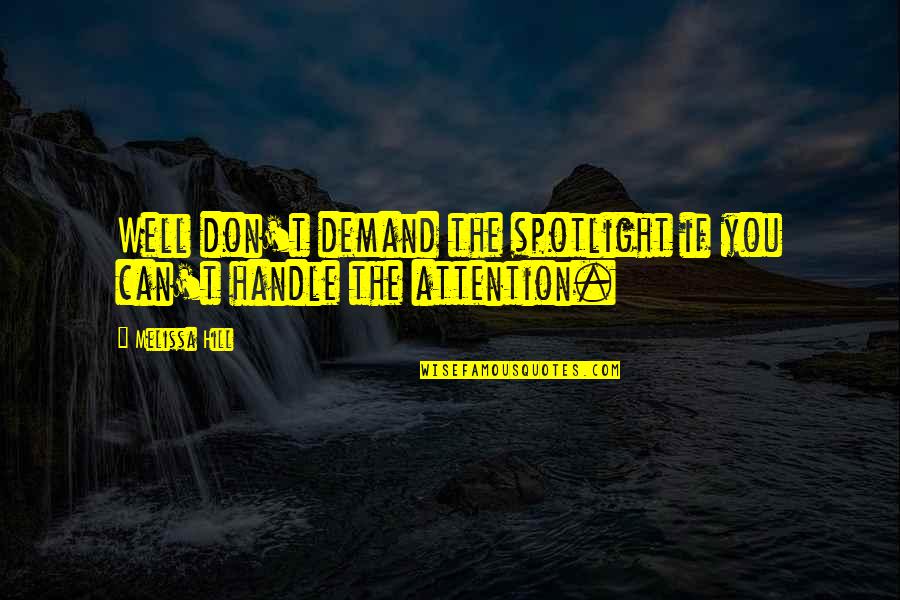 Well don't demand the spotlight if you can't handle the attention. —
Melissa Hill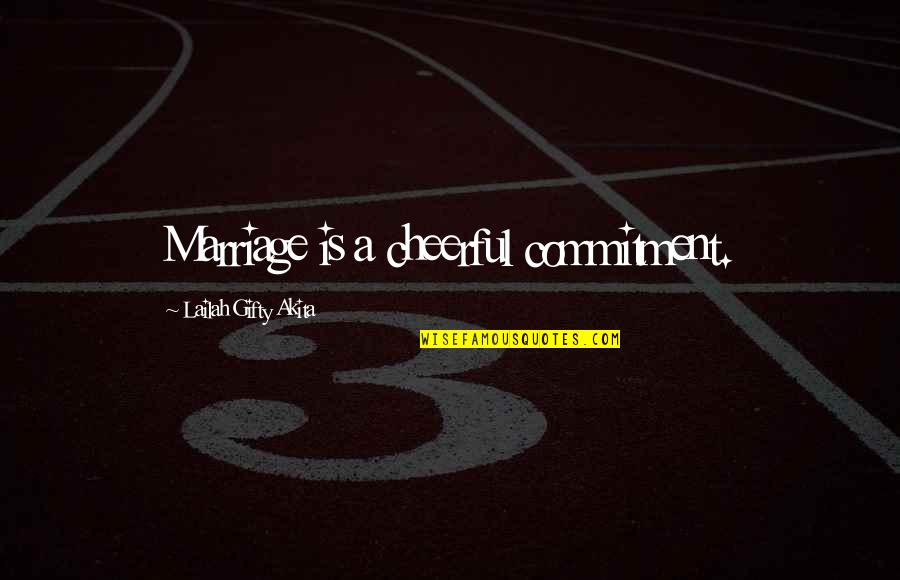 Marriage is a cheerful commitment. —
Lailah Gifty Akita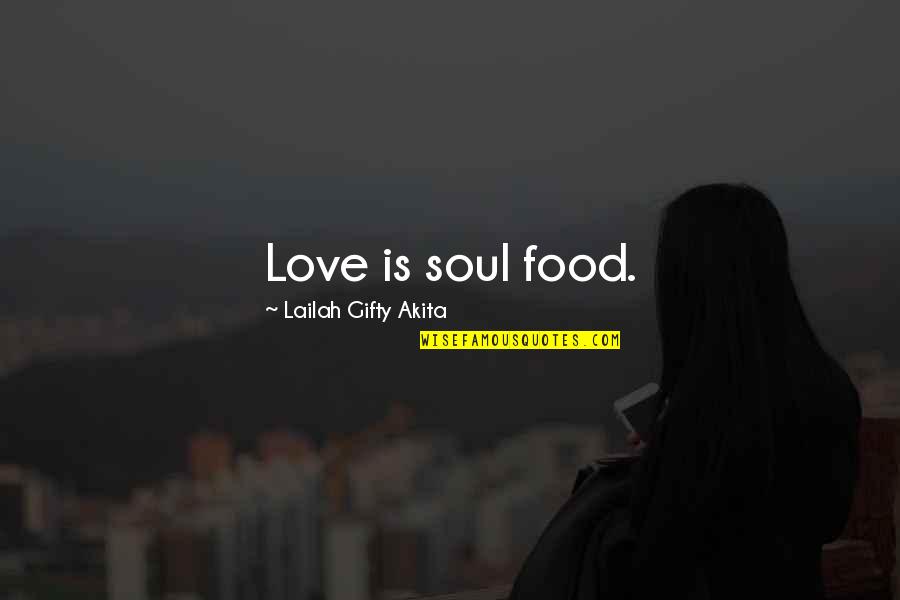 Love is soul food. —
Lailah Gifty Akita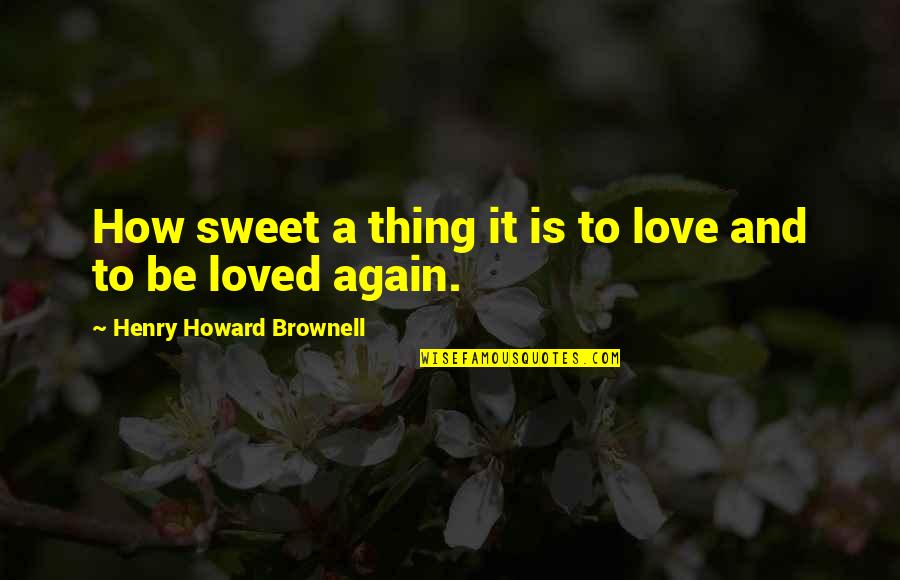 How sweet a thing it is to love and to be loved again. —
Henry Howard Brownell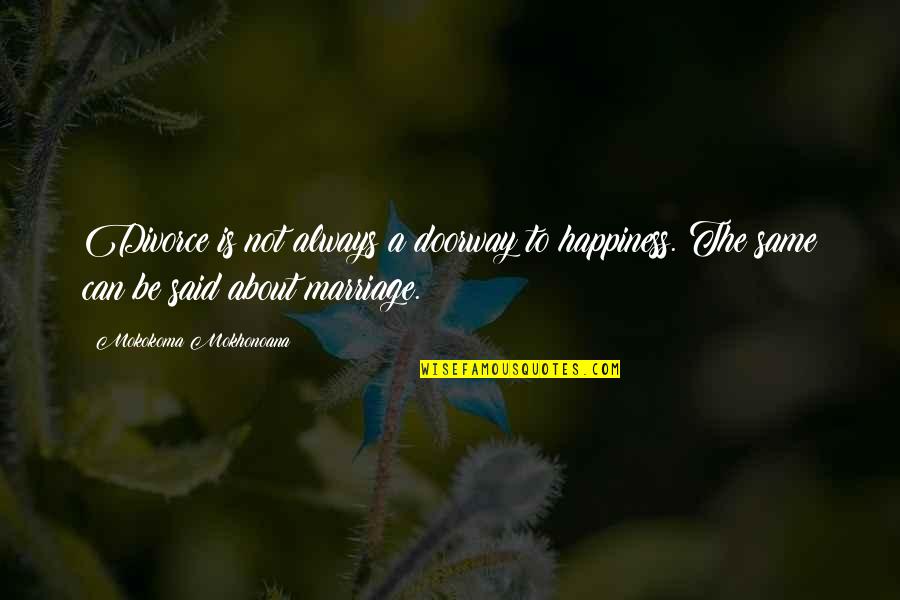 Divorce is not always a doorway to happiness. The same can be said about marriage. —
Mokokoma Mokhonoana
I married a man who was as much a part of me as my own soul. —
C.J. English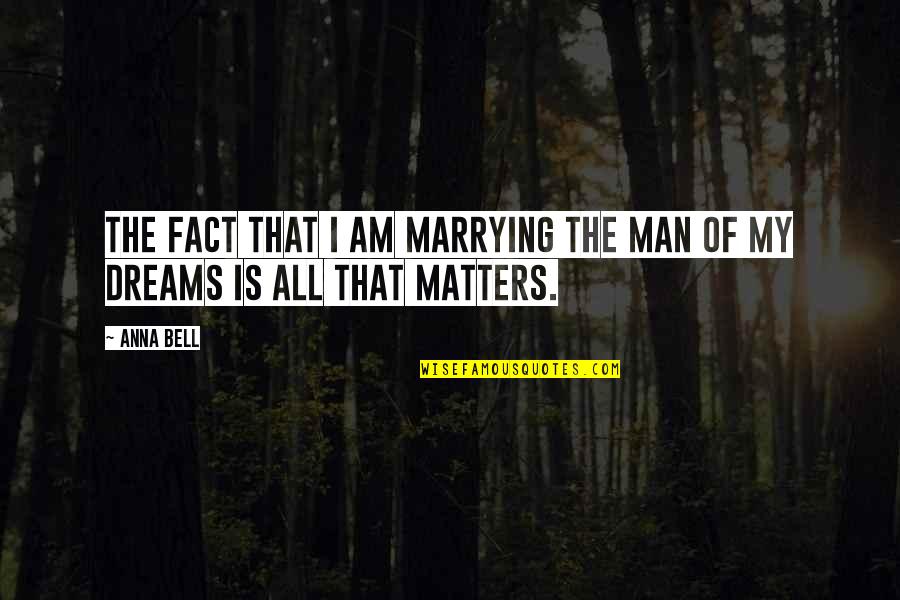 The fact that I am marrying the man of my dreams is all that matters. —
Anna Bell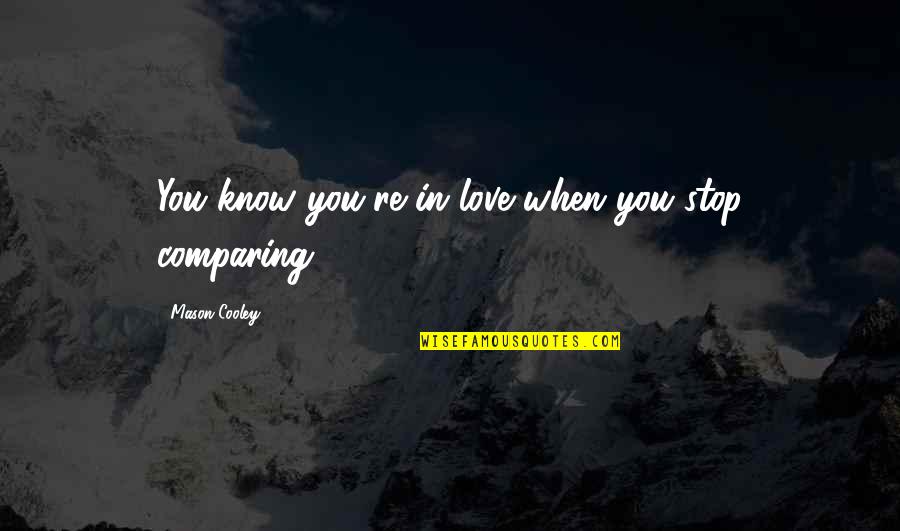 You know you're in love when you stop comparing. —
Mason Cooley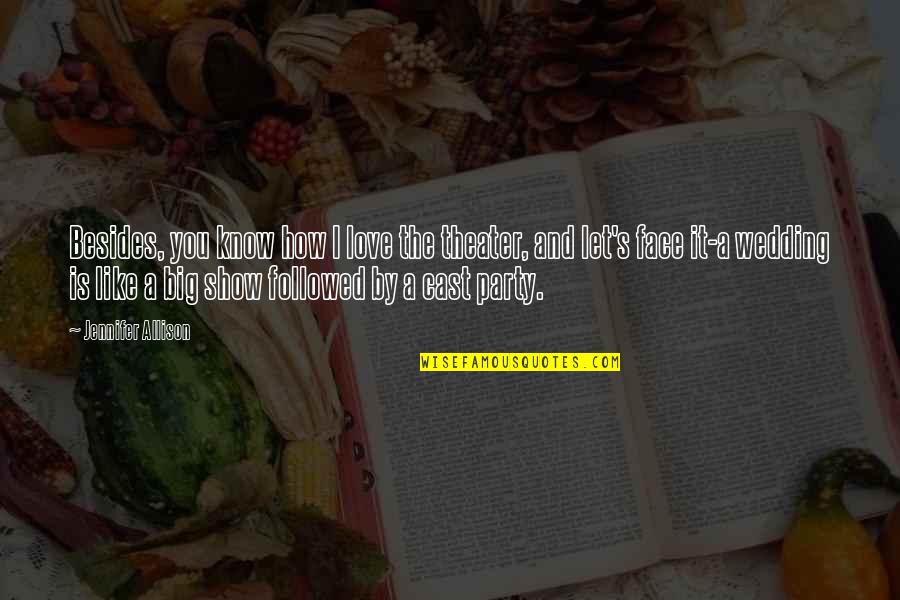 Besides, you know how I love the theater, and let's face it-a wedding is like a big show followed by a cast party. —
Jennifer Allison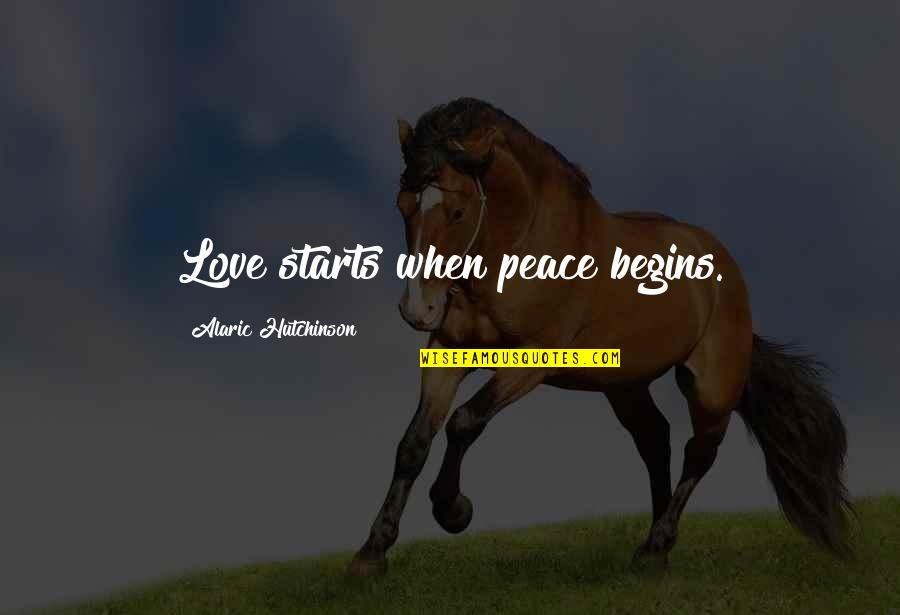 Love starts when peace begins. —
Alaric Hutchinson