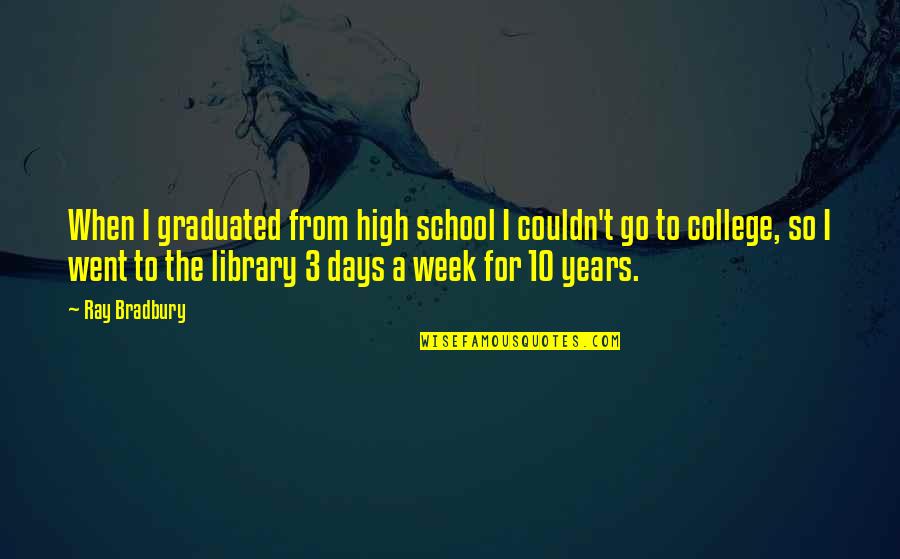 When I graduated from high school I couldn't go to college, so I went to the library 3 days a week for 10 years.
—
Ray Bradbury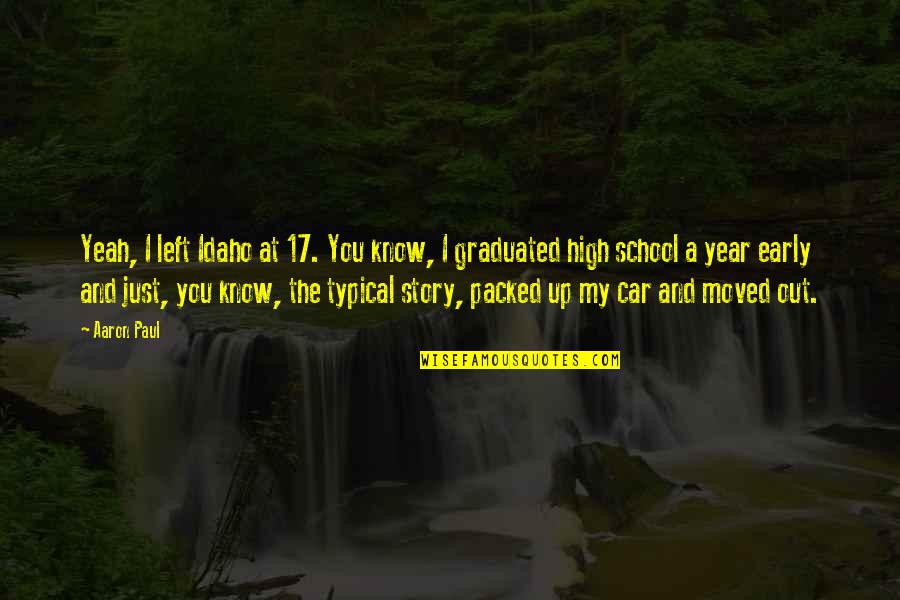 Yeah, I left Idaho at 17. You know, I graduated high school a year early and just, you know, the typical story, packed up my car and moved out.
—
Aaron Paul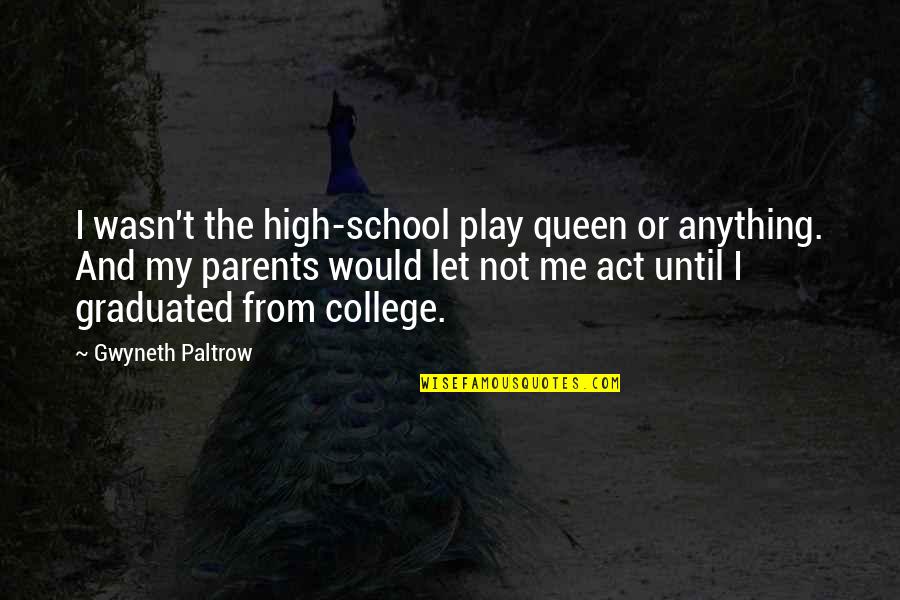 I wasn't the high-school play queen or anything. And my parents would let not me act until I graduated from college.
—
Gwyneth Paltrow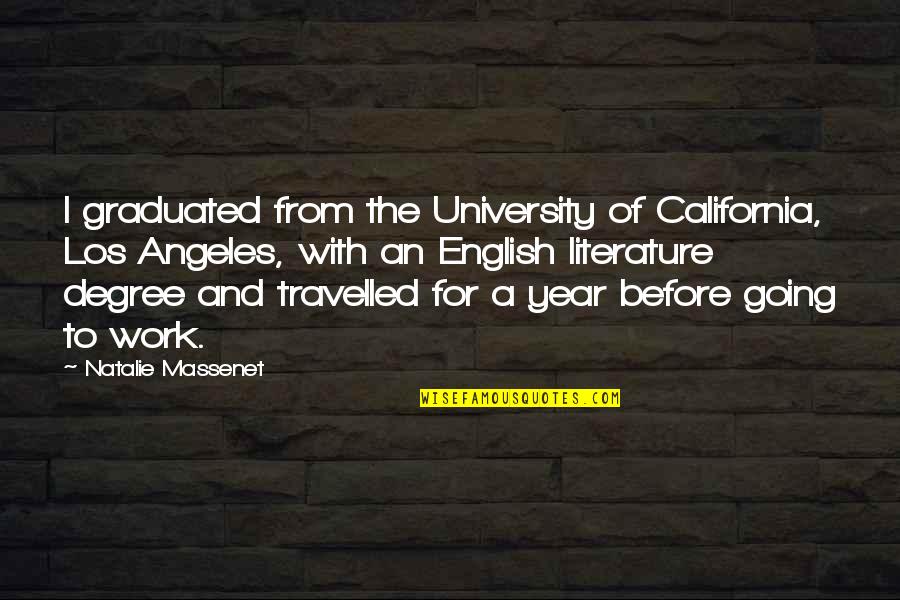 I graduated from the University of California, Los Angeles, with an English literature degree and travelled for a year before going to work.
—
Natalie Massenet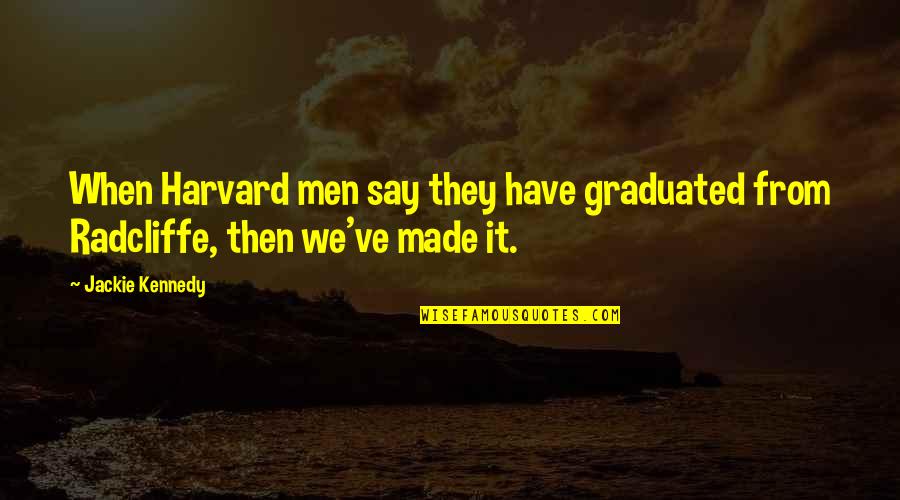 When Harvard men say they have graduated from Radcliffe, then we've made it.
—
Jackie Kennedy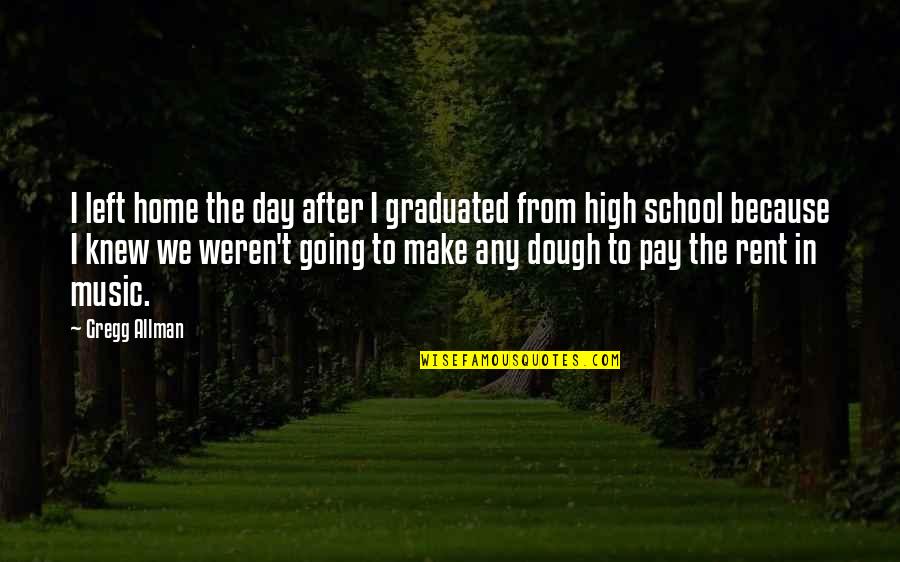 I left home the day after I graduated from high school because I knew we weren't going to make any dough to pay the rent in music.
—
Gregg Allman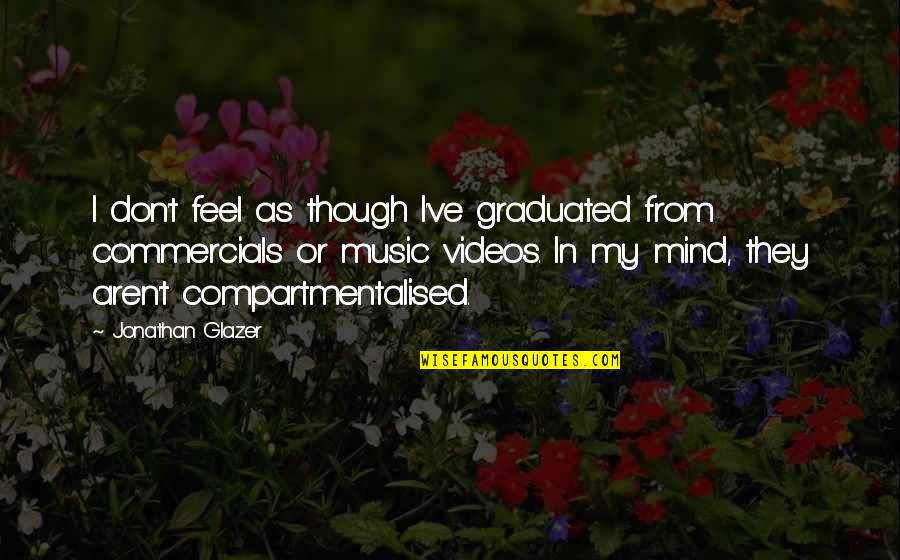 I don't feel as though I've graduated from commercials or music videos. In my mind, they aren't compartmentalised.
—
Jonathan Glazer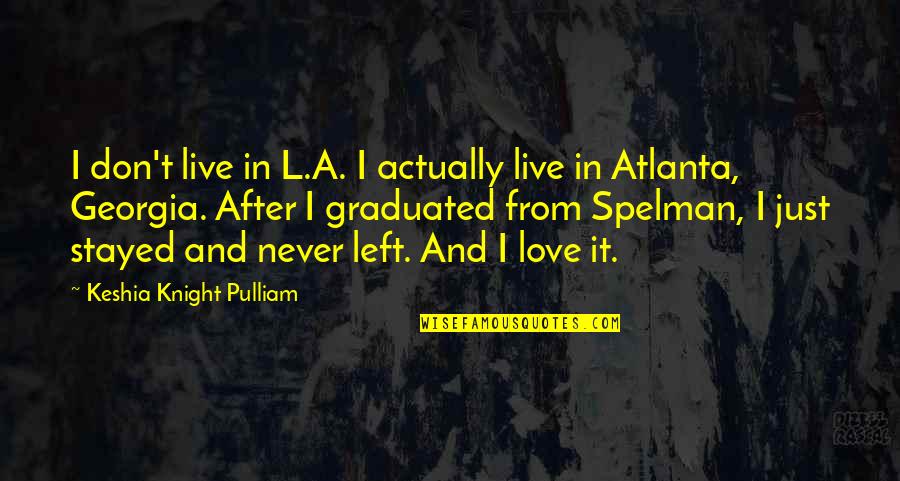 I don't live in L.A. I actually live in Atlanta, Georgia. After I graduated from Spelman, I just stayed and never left. And I love it.
—
Keshia Knight Pulliam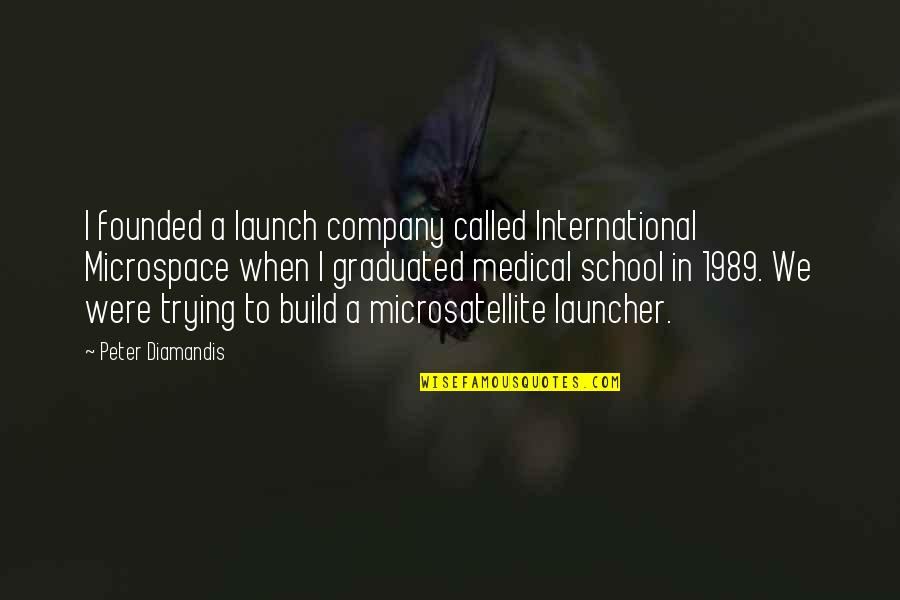 I founded a launch company called International Microspace when I graduated medical school in 1989. We were trying to build a microsatellite launcher.
—
Peter Diamandis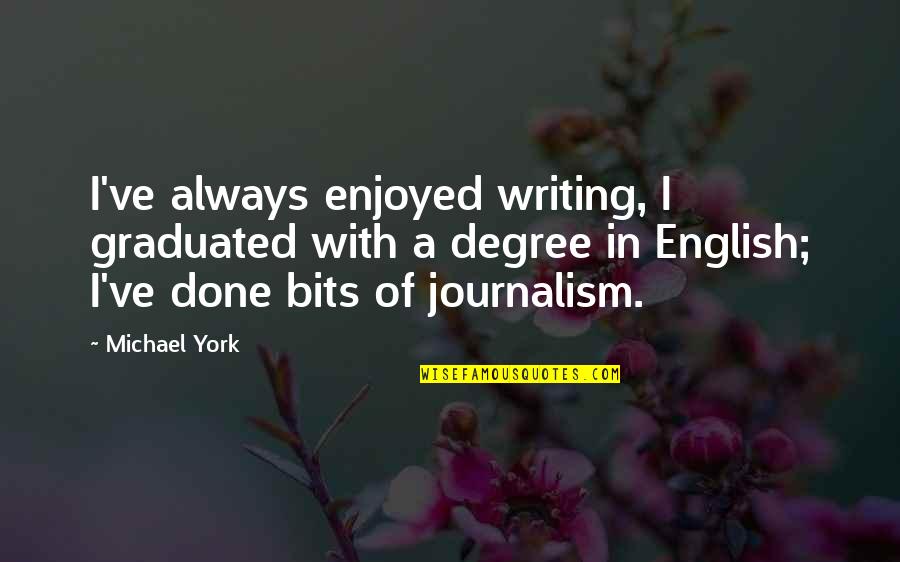 I've always enjoyed writing, I graduated with a degree in English; I've done bits of journalism.
—
Michael York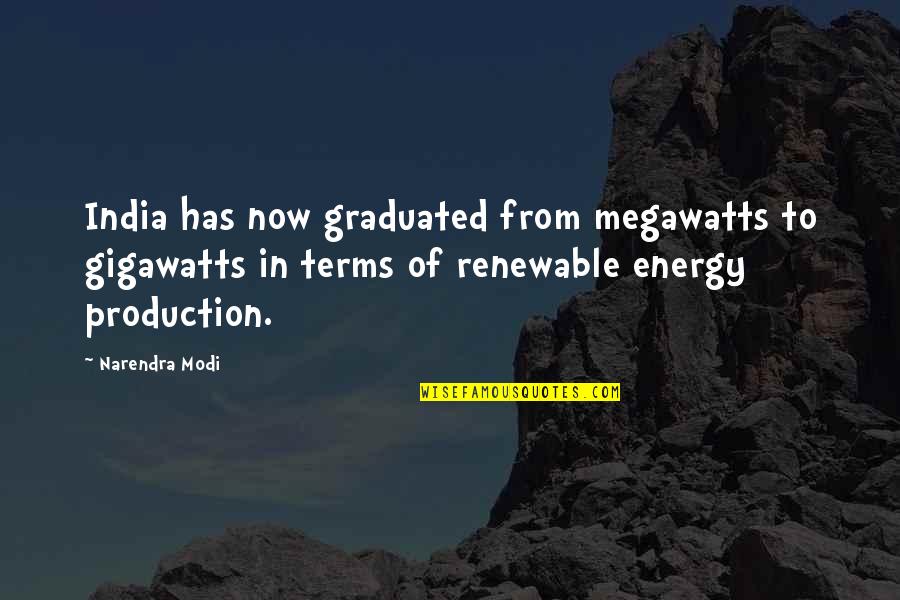 India has now graduated from megawatts to gigawatts in terms of renewable energy production.
—
Narendra Modi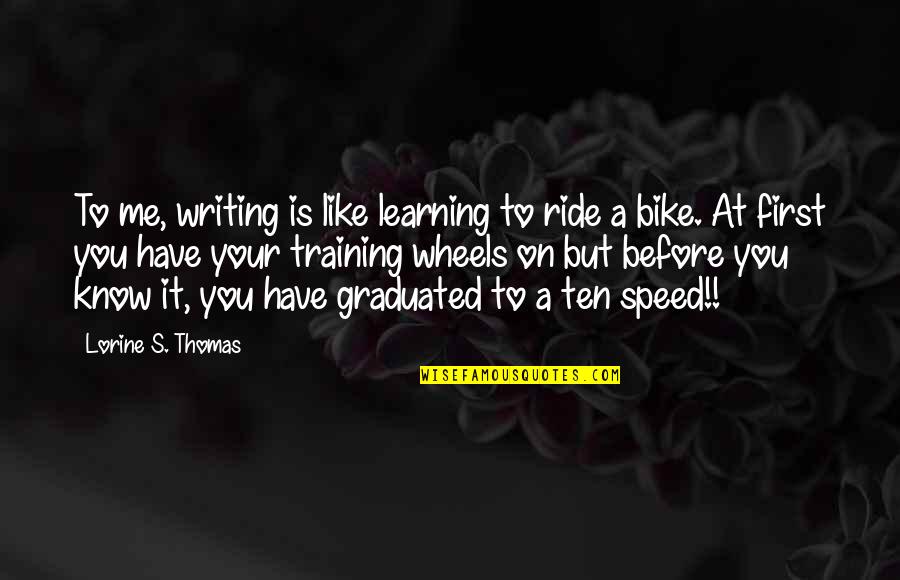 To me, writing is like learning to ride a bike. At first you have your training wheels on but before you know it, you have graduated to a ten speed!! —
Lorine S. Thomas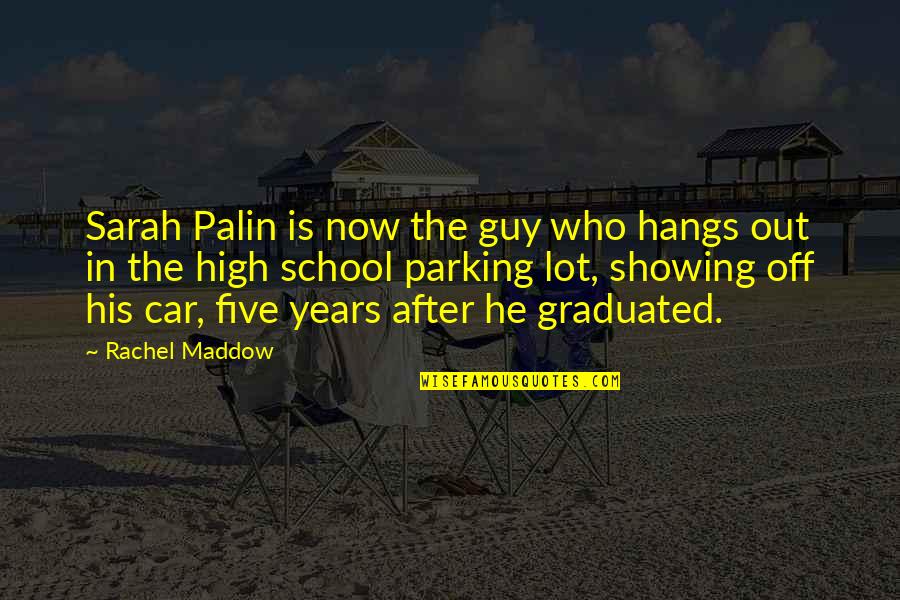 Sarah Palin is now the guy who hangs out in the high school parking lot, showing off his car, five years after he graduated. —
Rachel Maddow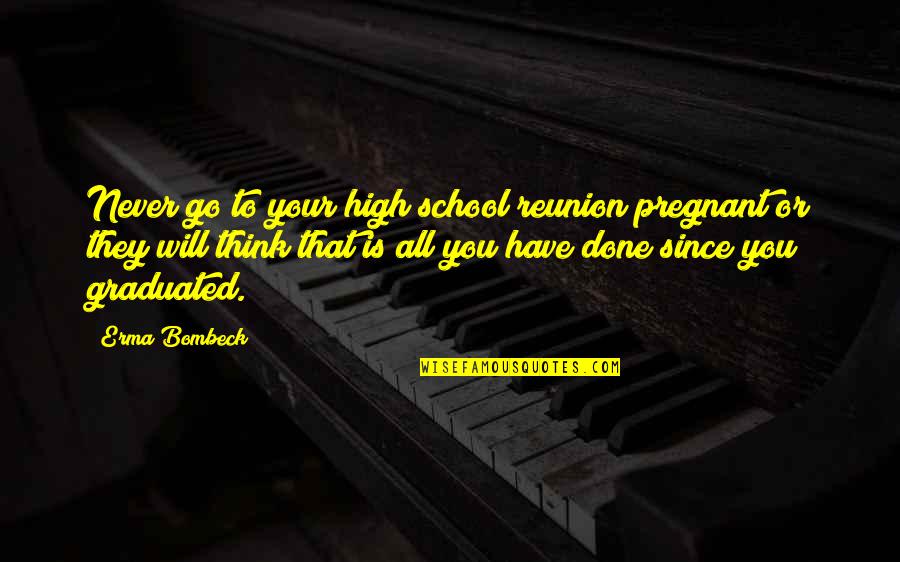 Never go to your high school reunion pregnant or they will think that is all you have done since you graduated. —
Erma Bombeck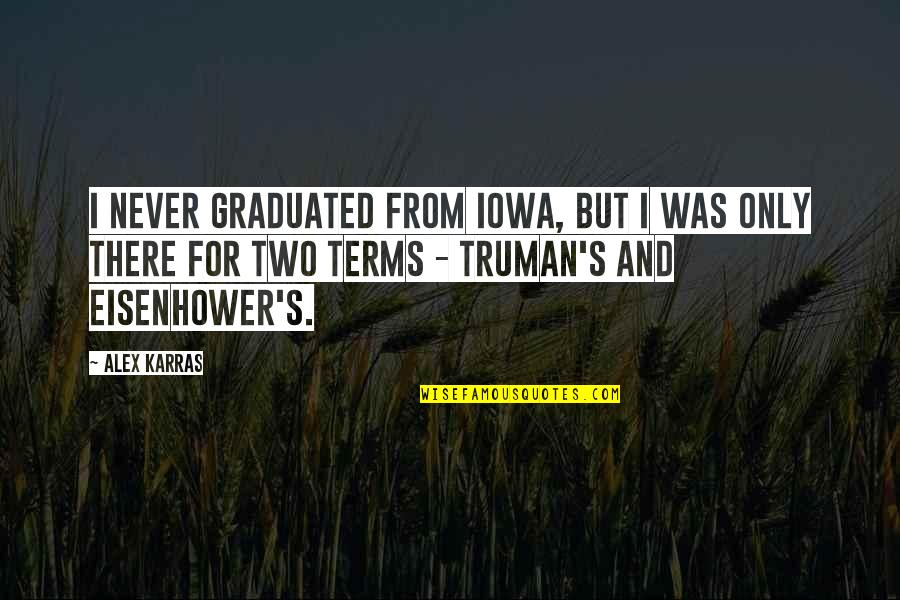 I never graduated from Iowa, but I was only there for two terms - Truman's and Eisenhower's. —
Alex Karras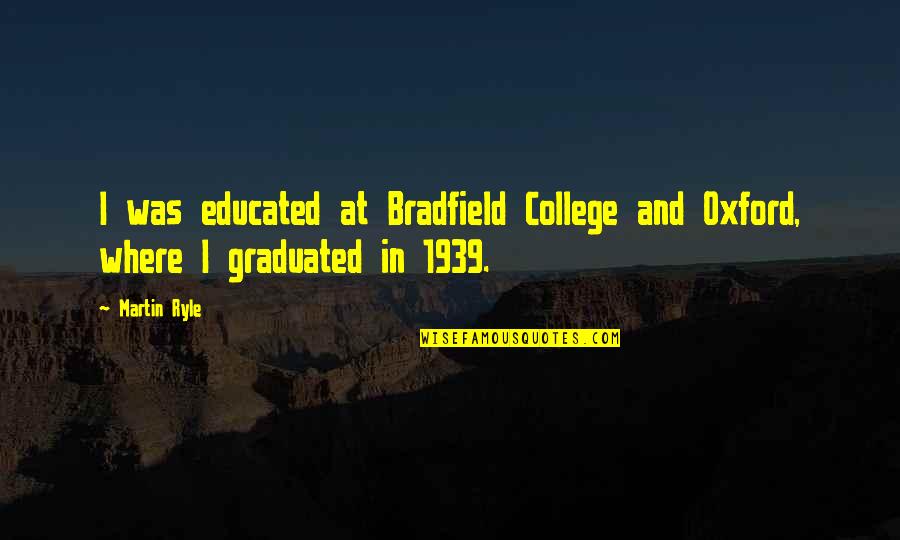 I was educated at Bradfield College and Oxford, where I graduated in 1939. —
Martin Ryle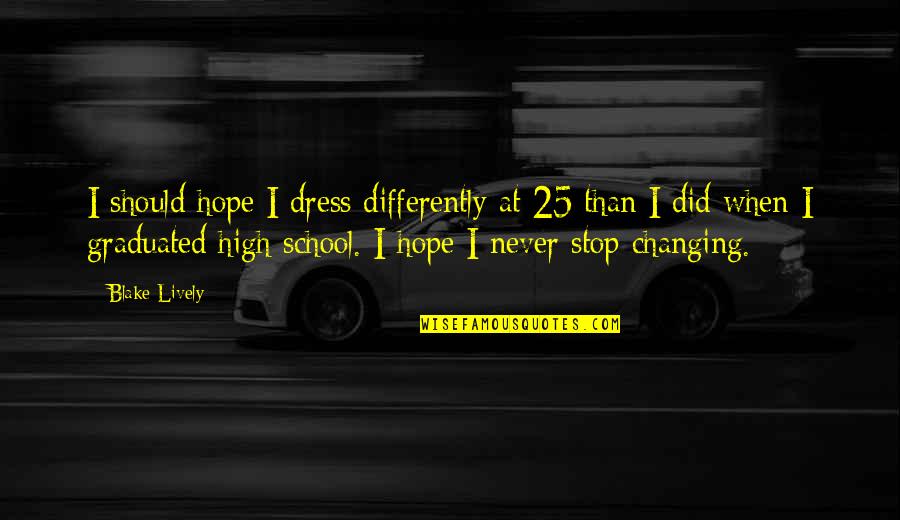 I should hope I dress differently at 25 than I did when I graduated high school. I hope I never stop changing. —
Blake Lively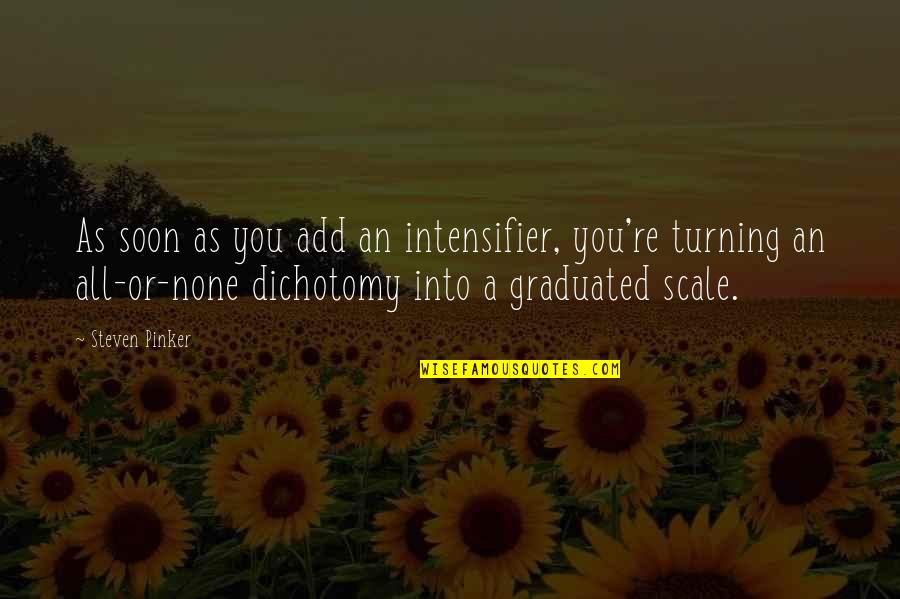 As soon as you add an intensifier, you're turning an all-or-none dichotomy into a graduated scale. —
Steven Pinker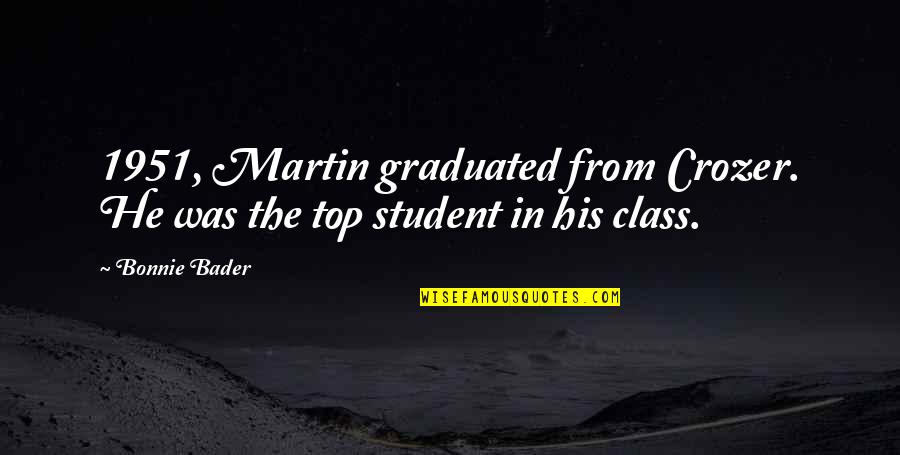 1951, Martin graduated from Crozer. He was the top student in his class. —
Bonnie Bader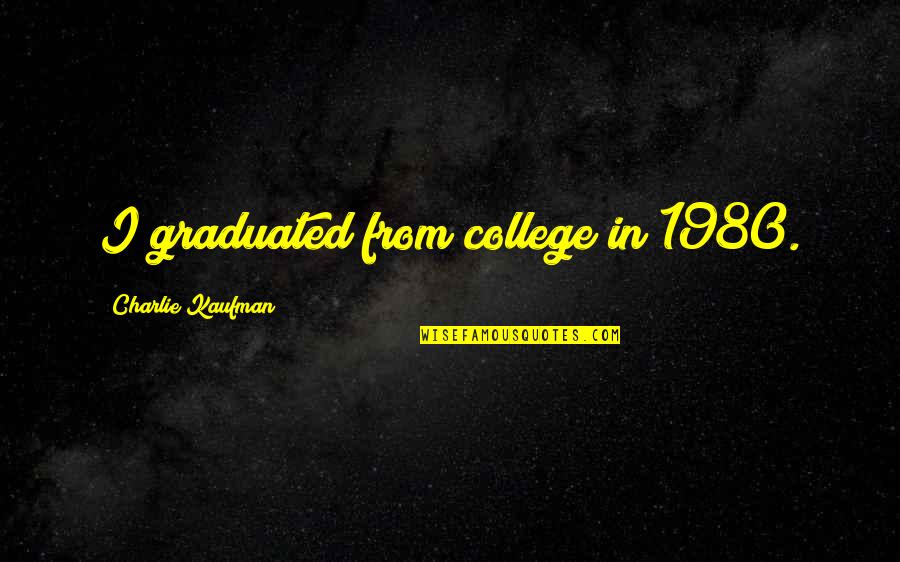 I graduated from college in 1980. —
Charlie Kaufman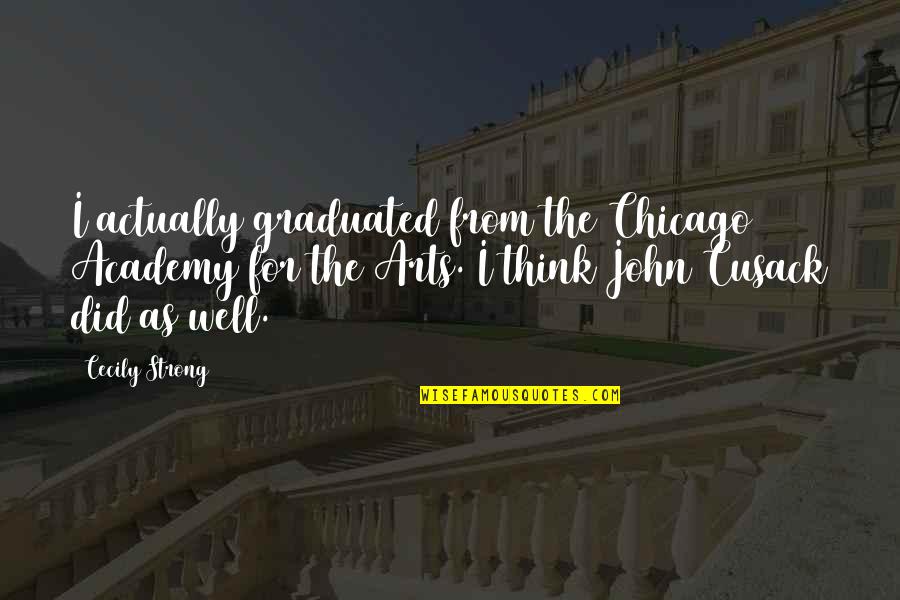 I actually graduated from the Chicago Academy for the Arts. I think John Cusack did as well. —
Cecily Strong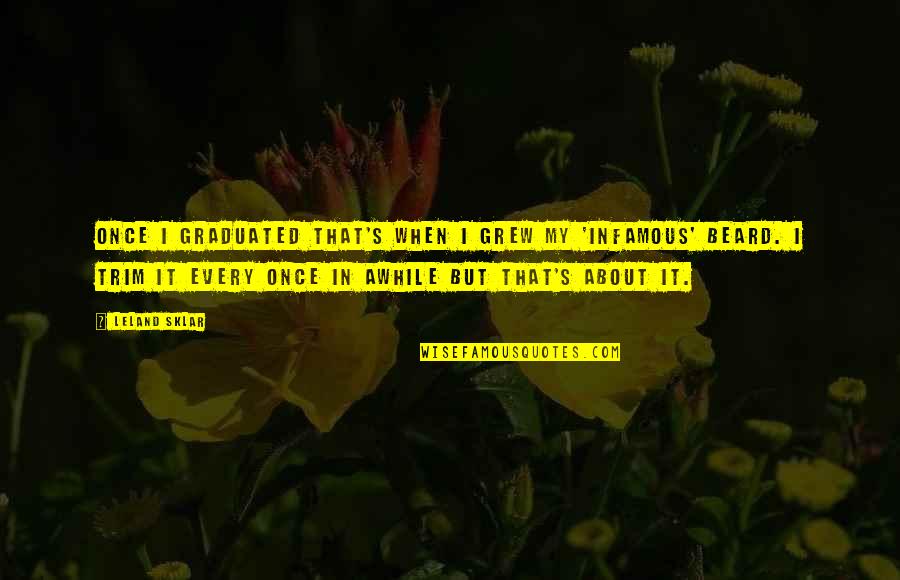 Once I graduated that's when I grew my 'infamous' beard. I trim it every once in awhile but that's about it. —
Leland Sklar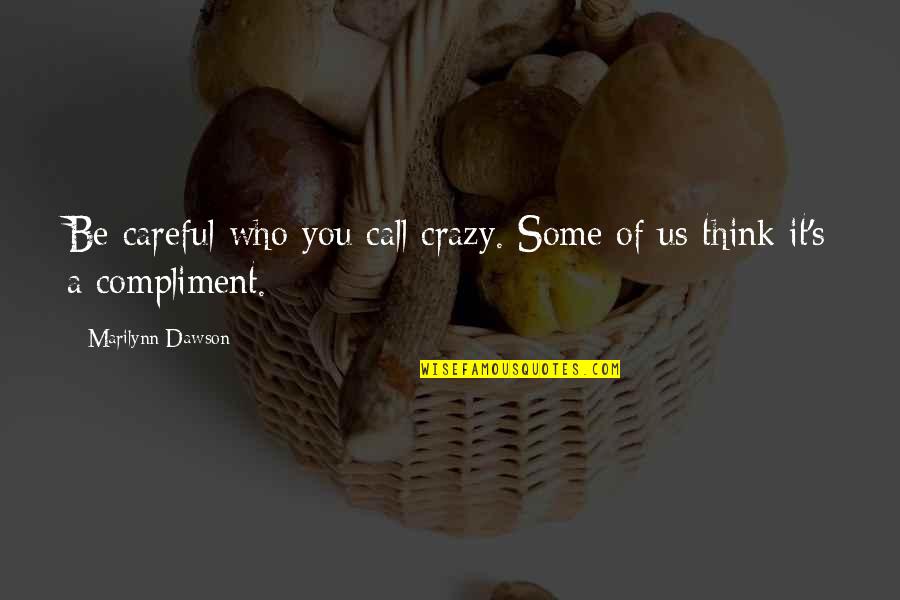 Be careful who you call crazy. Some of us think it's a compliment. —
Marilynn Dawson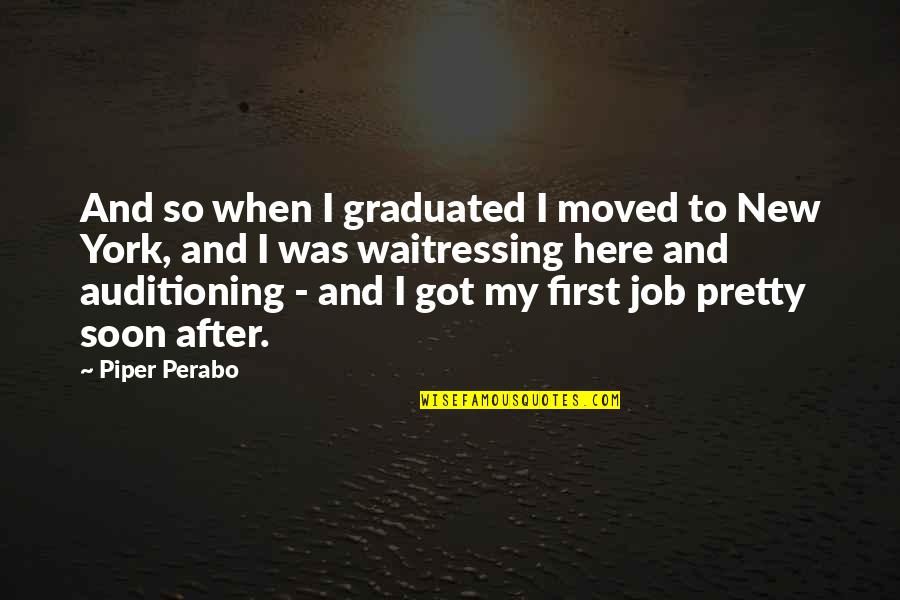 And so when I graduated I moved to New York, and I was waitressing here and auditioning - and I got my first job pretty soon after. —
Piper Perabo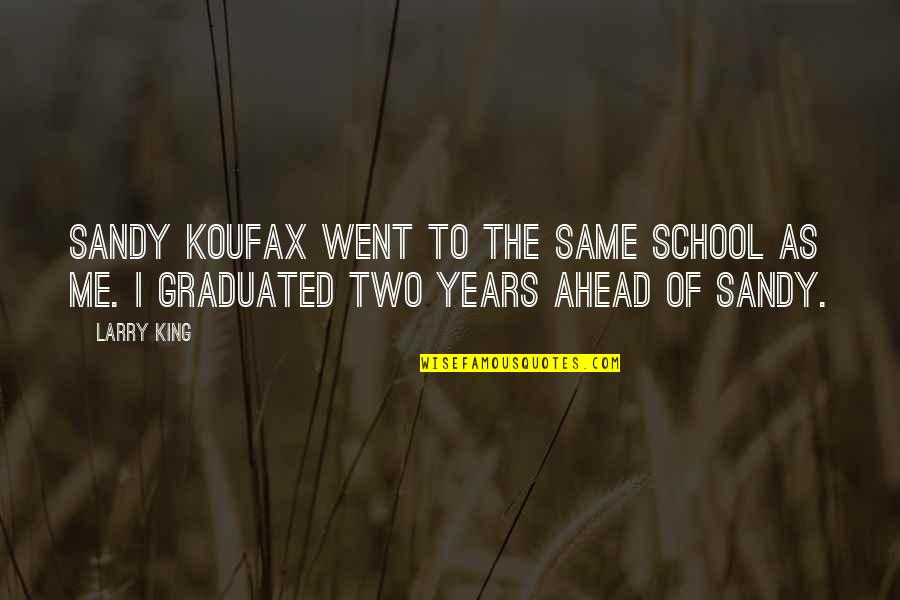 Sandy Koufax went to the same school as me. I graduated two years ahead of Sandy. —
Larry King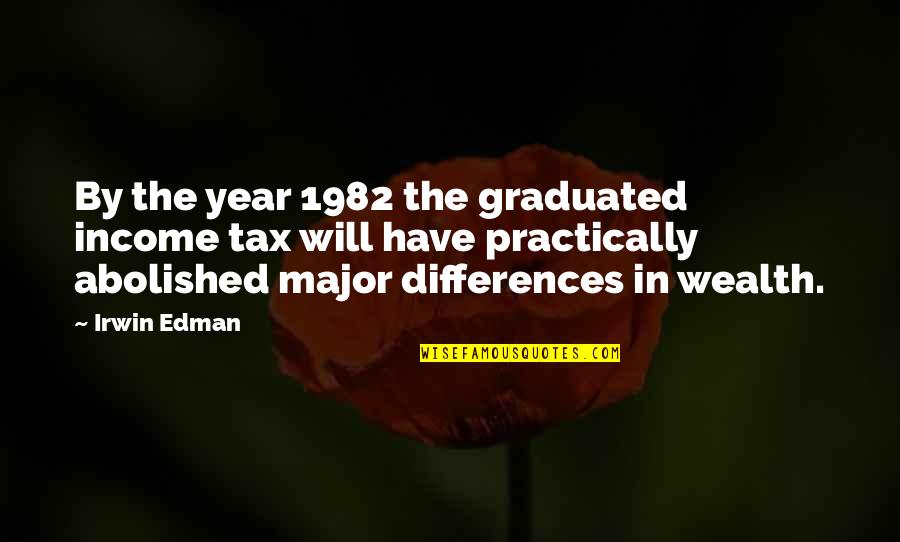 By the year 1982 the graduated income tax will have practically
abolished major differences in wealth. —
Irwin Edman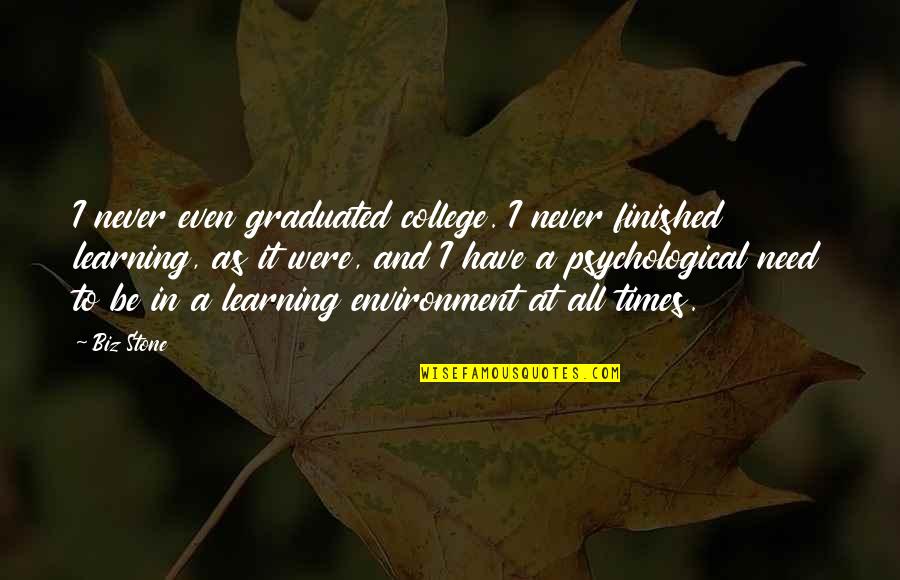 I never even graduated college. I never finished learning, as it were, and I have a psychological need to be in a learning environment at all times. —
Biz Stone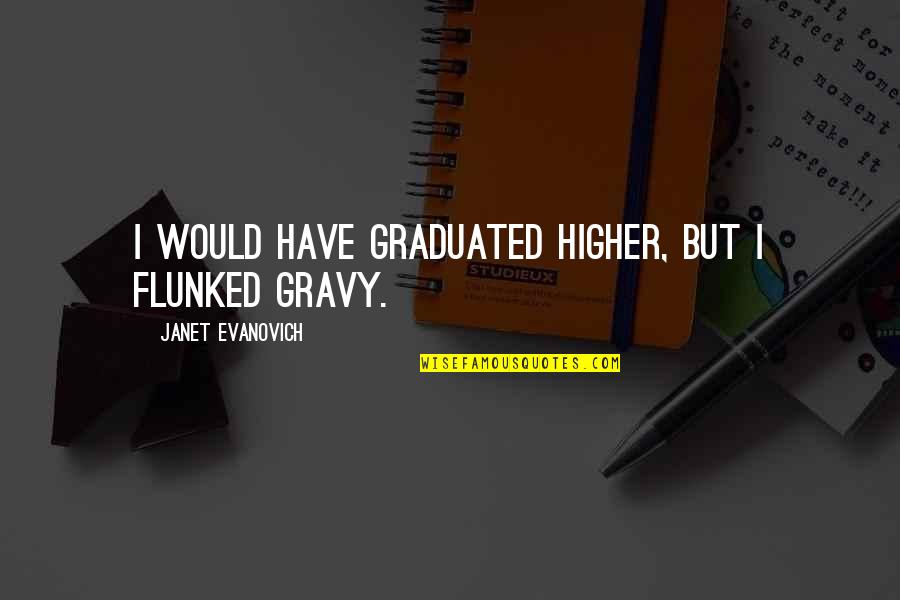 I would have graduated higher, but I flunked gravy. —
Janet Evanovich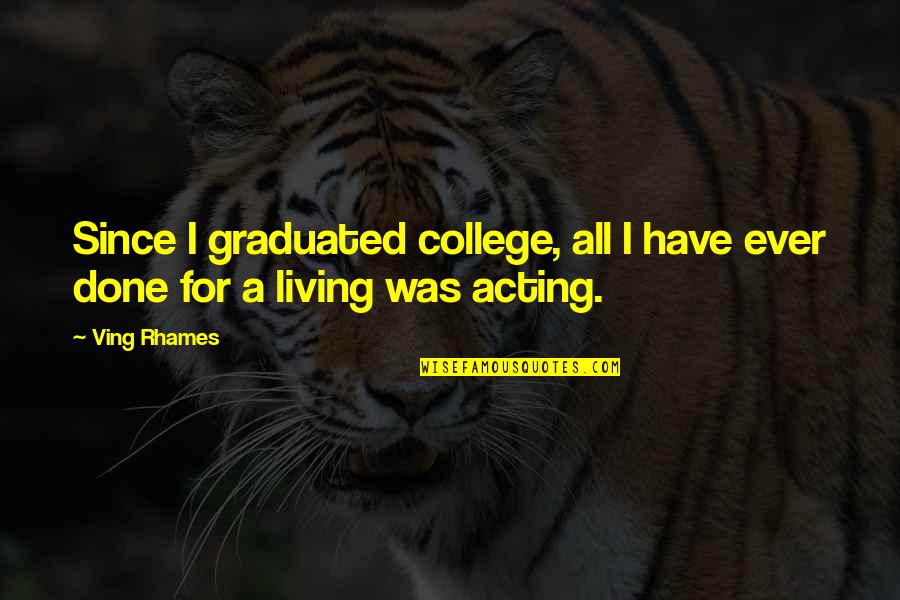 Since I graduated college, all I have ever done for a living was acting. —
Ving Rhames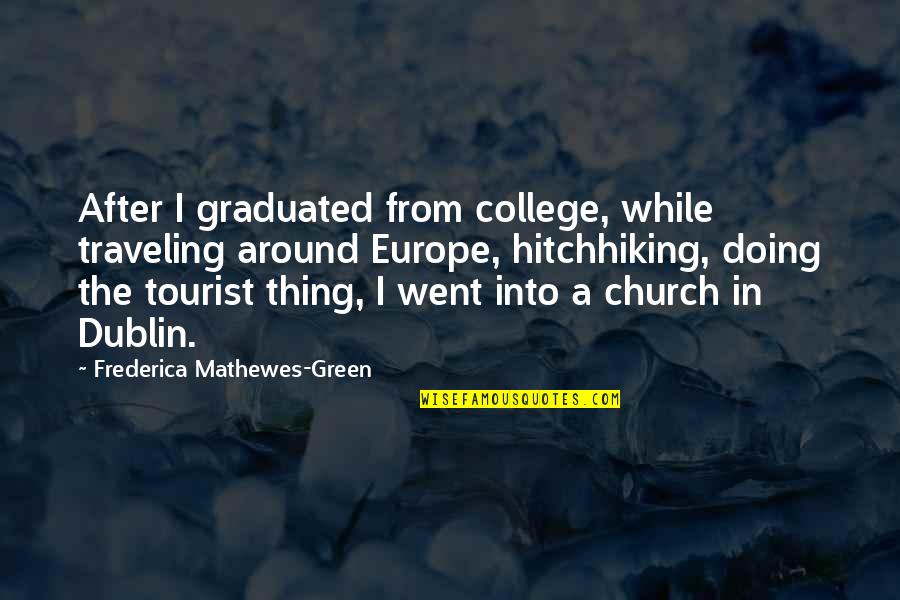 After I graduated from college, while traveling around Europe, hitchhiking, doing the tourist thing, I went into a church in Dublin. —
Frederica Mathewes-Green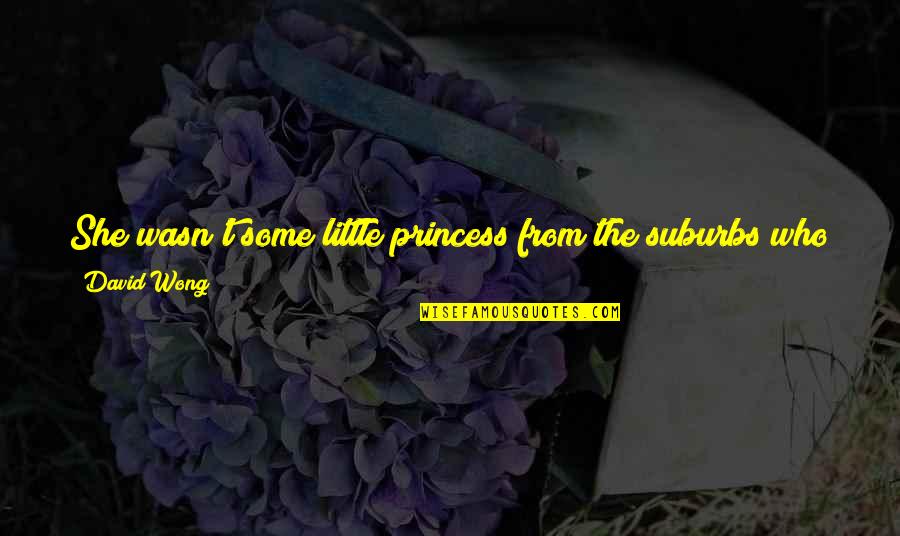 She wasn't some little princess from the suburbs who just graduated college with a humanities degree, she knew what people were really like. —
David Wong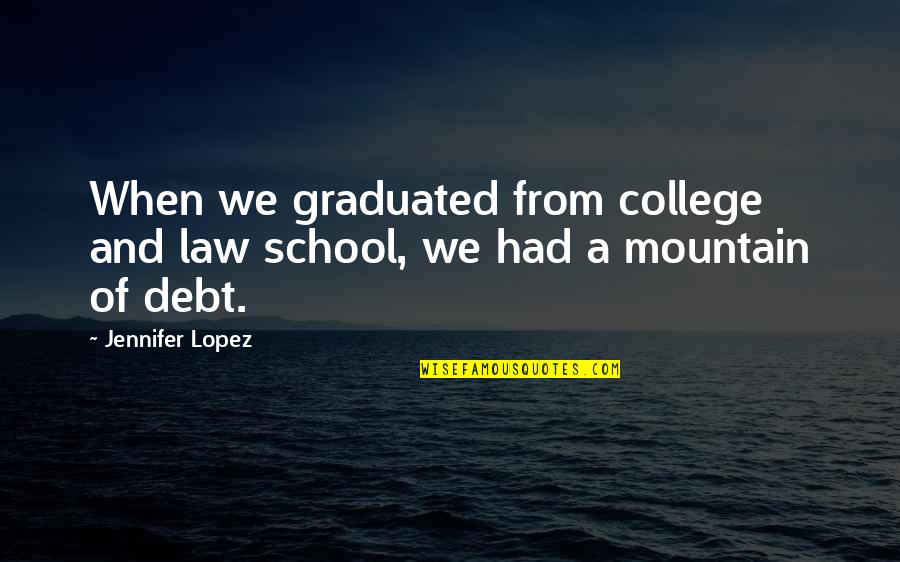 When
we graduated
from college and law school, we had a mountain of debt. —
Jennifer Lopez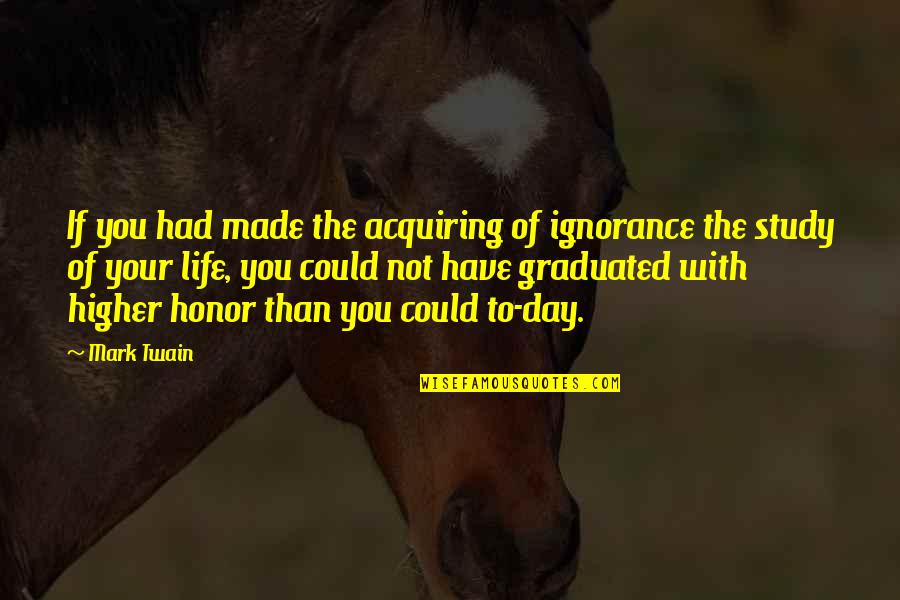 If you had made the acquiring of ignorance the study of your life, you could not have graduated with higher honor than you could to-day. —
Mark Twain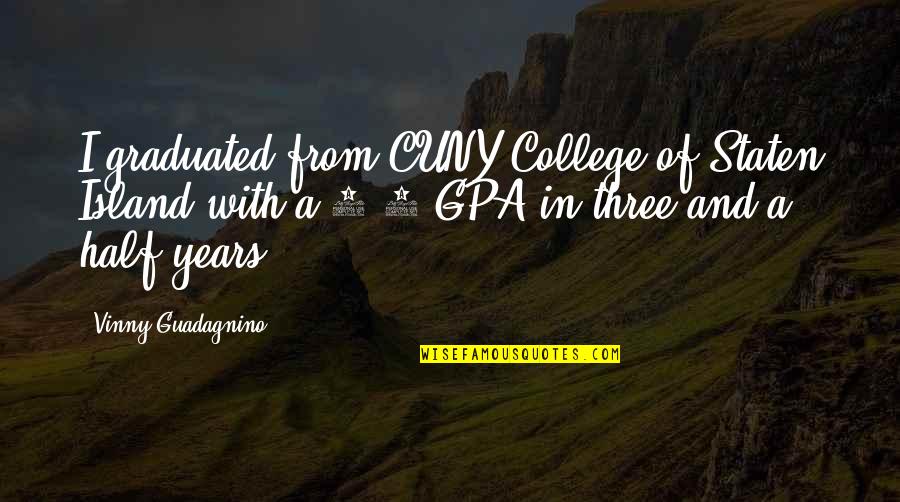 I graduated from CUNY College of Staten Island with a 3.9 GPA in three and a half years. —
Vinny Guadagnino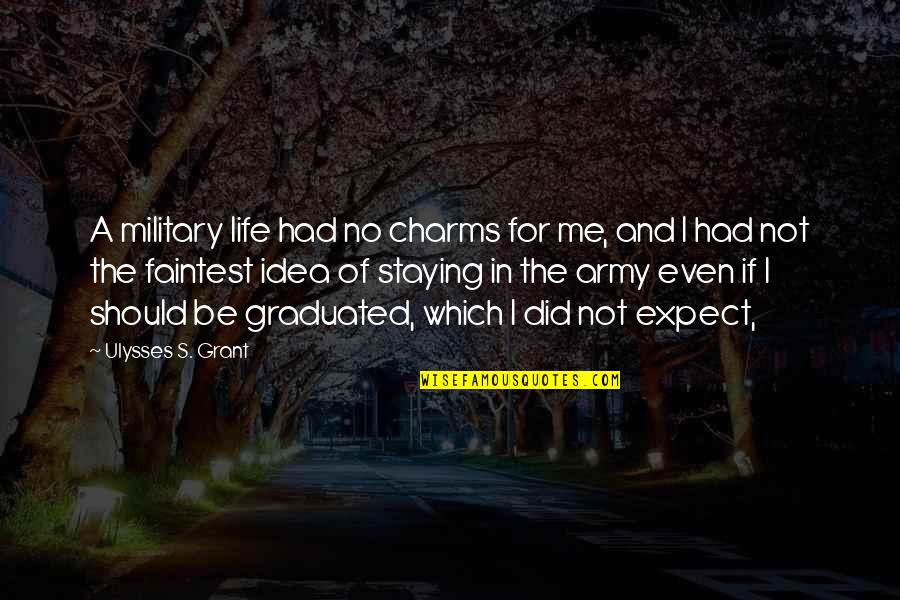 A military life had no charms for me, and I had not the faintest idea of staying in the army even if I should be graduated, which I did not expect, —
Ulysses S. Grant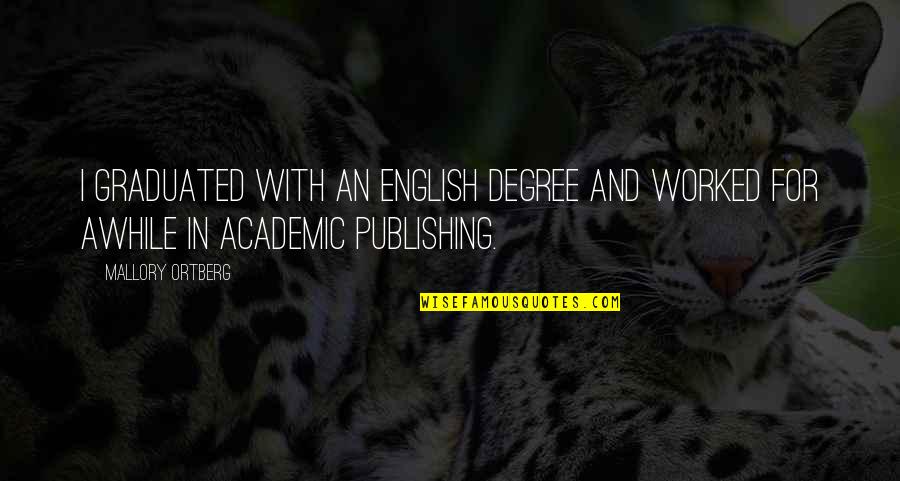 I graduated with an English degree and worked for awhile in academic publishing. —
Mallory Ortberg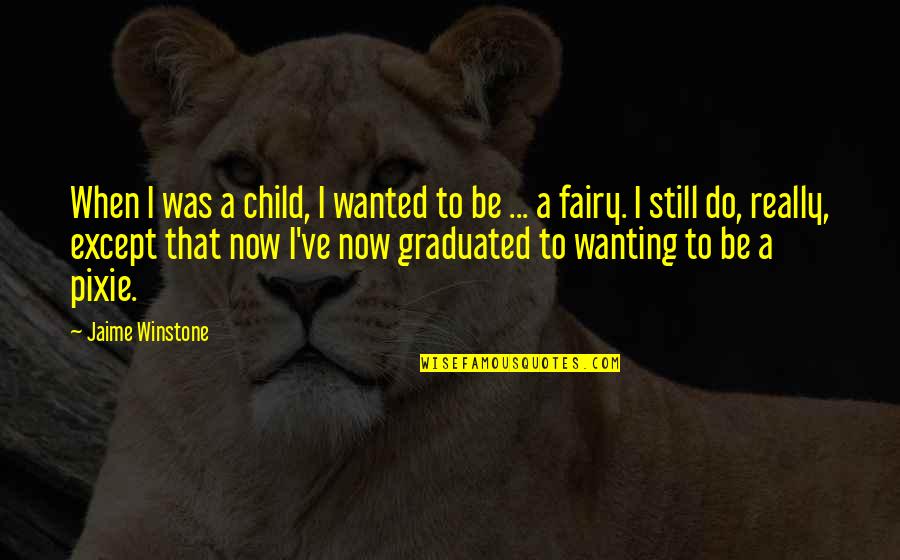 When I was a child, I wanted to be ... a fairy. I still do, really, except that now I've now graduated to wanting to be a pixie. —
Jaime Winstone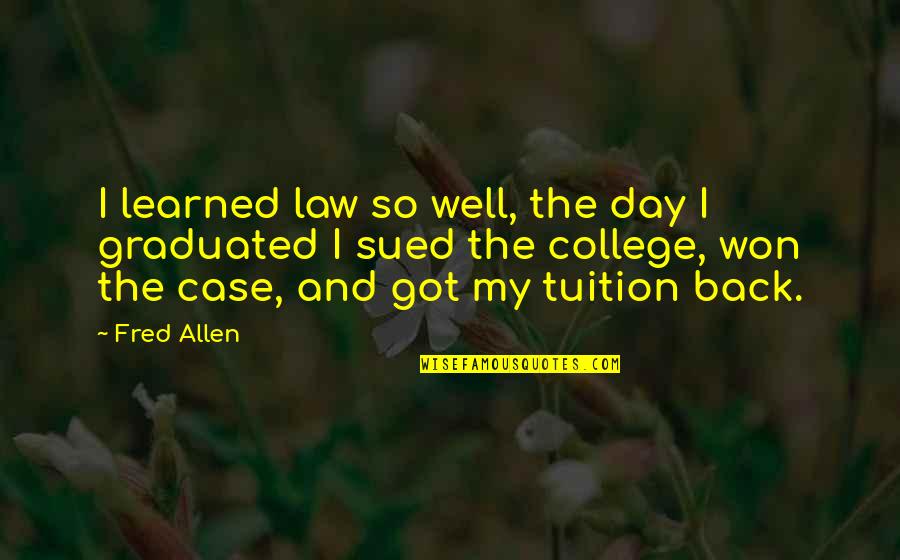 I learned law so well, the day I graduated I sued the college, won the case, and got my tuition back. —
Fred Allen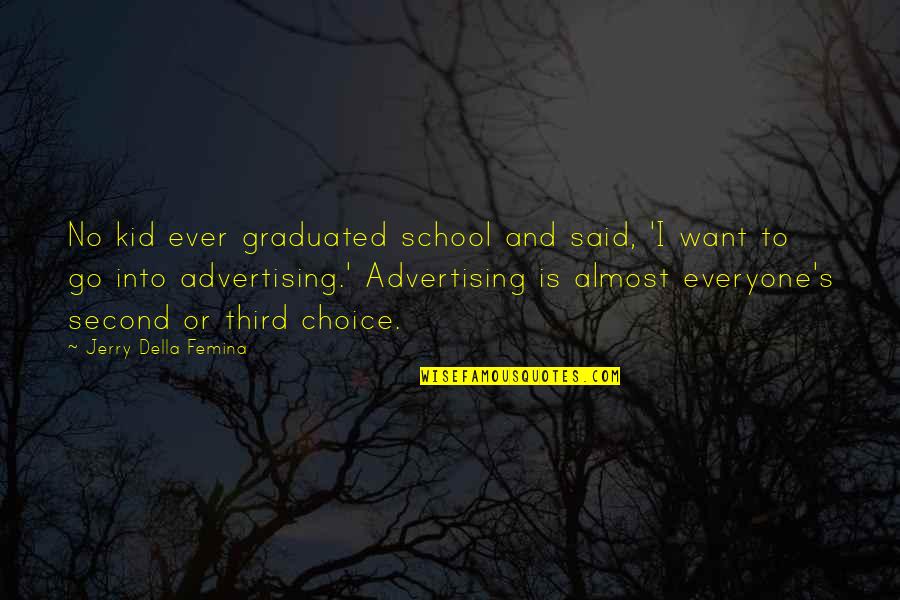 No kid ever graduated school and said, 'I want to go into advertising.' Advertising is almost everyone's second or third choice. —
Jerry Della Femina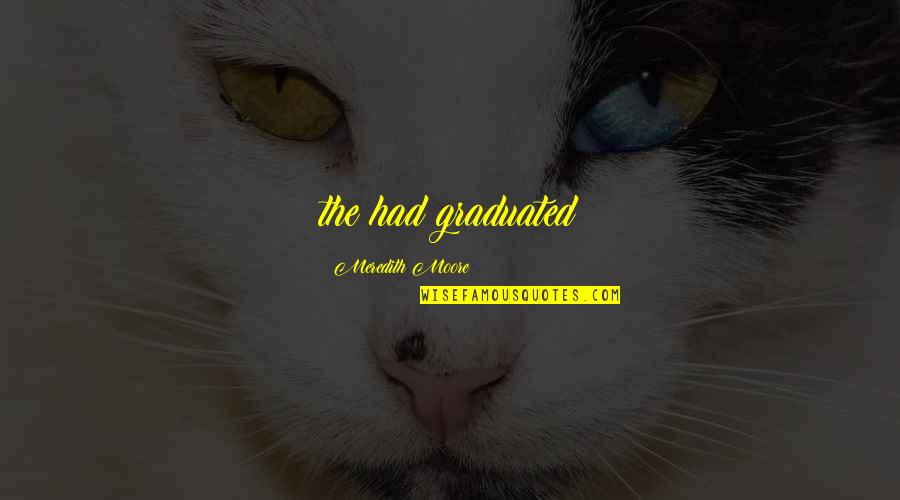 the had graduated —
Meredith Moore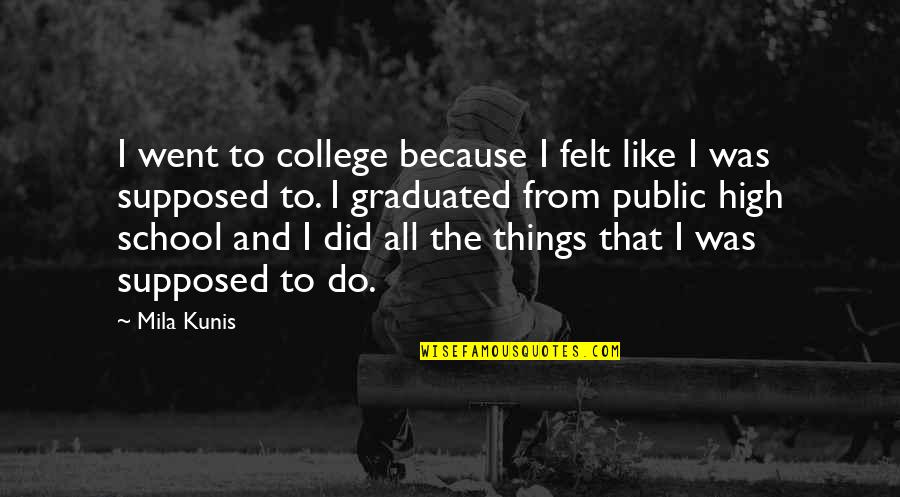 I went to college because I felt like I was supposed to. I graduated from public high school and I did all the things that I was supposed to do. —
Mila Kunis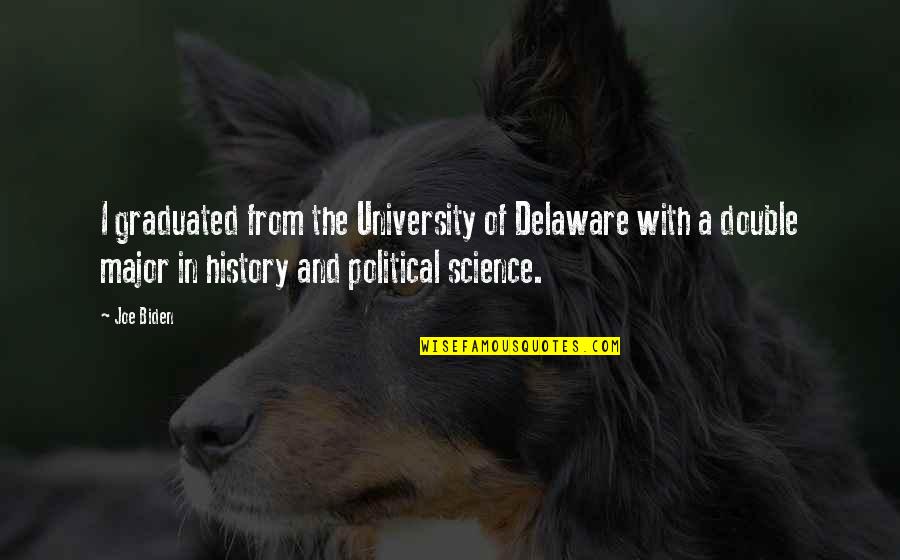 I graduated from the University of Delaware with a double major in history and political science. —
Joe Biden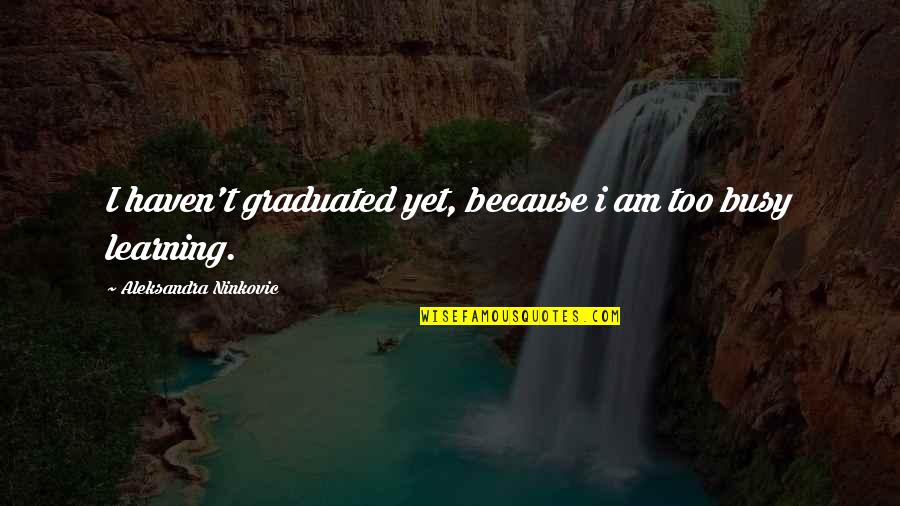 I haven't graduated yet, because i am too busy learning. —
Aleksandra Ninkovic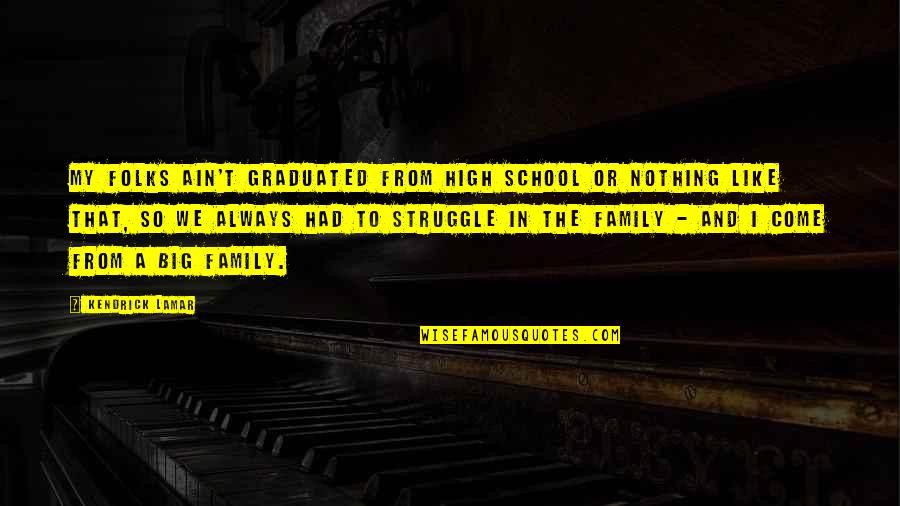 My folks ain't graduated from high school or nothing like that, so we always had to struggle in the family - and I come from a big family. —
Kendrick Lamar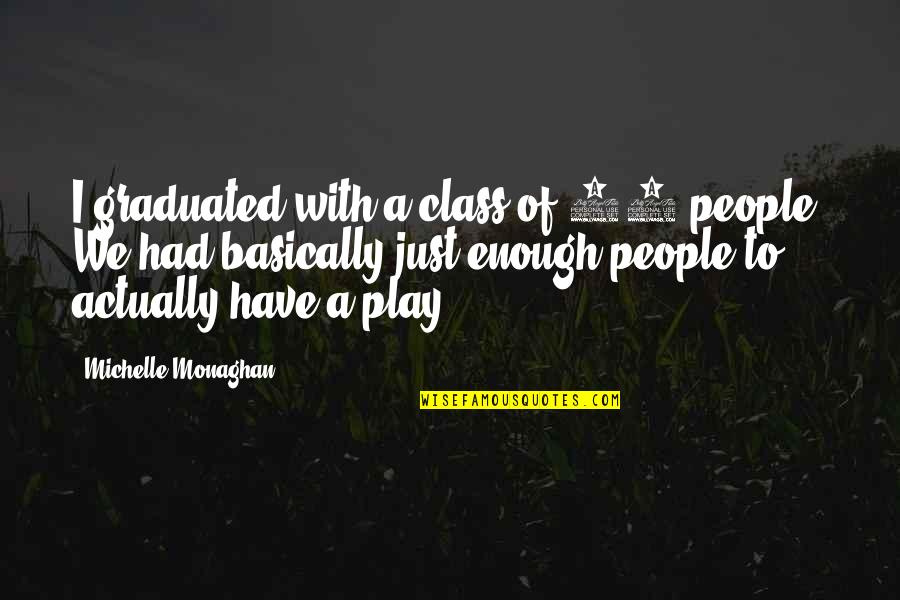 I graduated with a class of 35 people. We had basically just enough people to actually have a play. —
Michelle Monaghan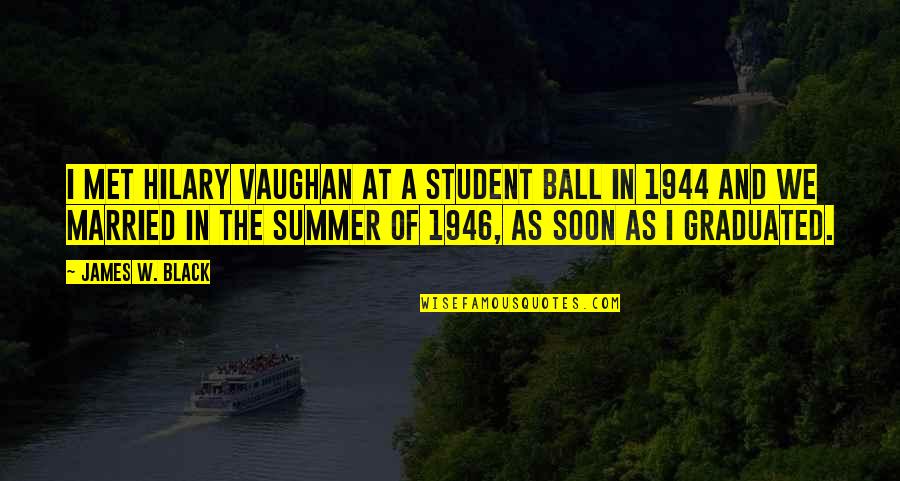 I met Hilary Vaughan at a Student Ball in 1944 and we married in the summer of 1946, as soon as I graduated. —
James W. Black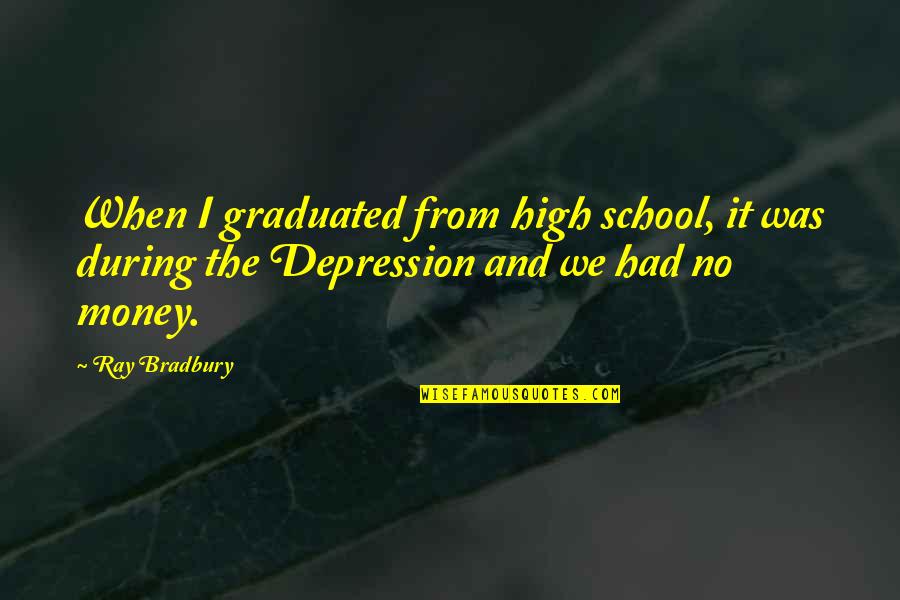 When I graduated from high school, it was during the Depression and we had no money. —
Ray Bradbury