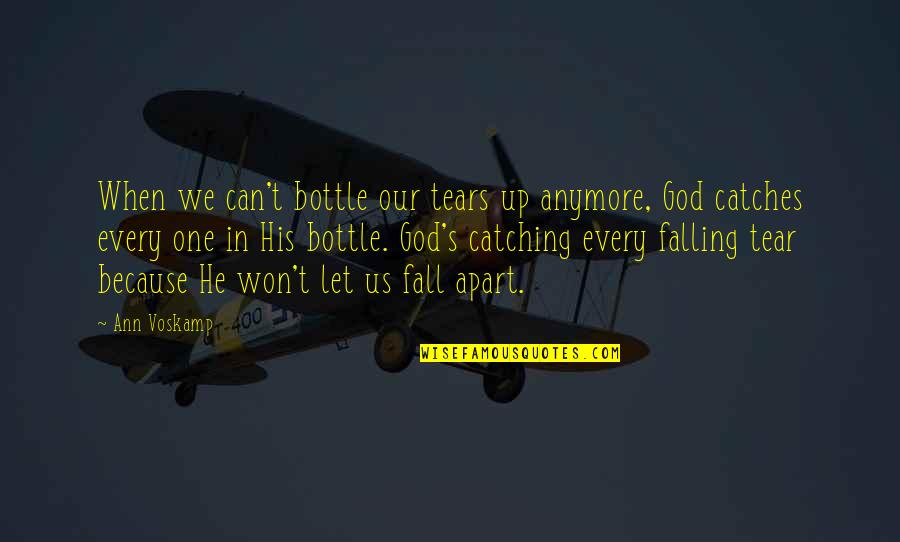 When we can't bottle our tears up anymore, God catches every one in His bottle. God's catching every falling tear because He won't let us fall apart.
—
Ann Voskamp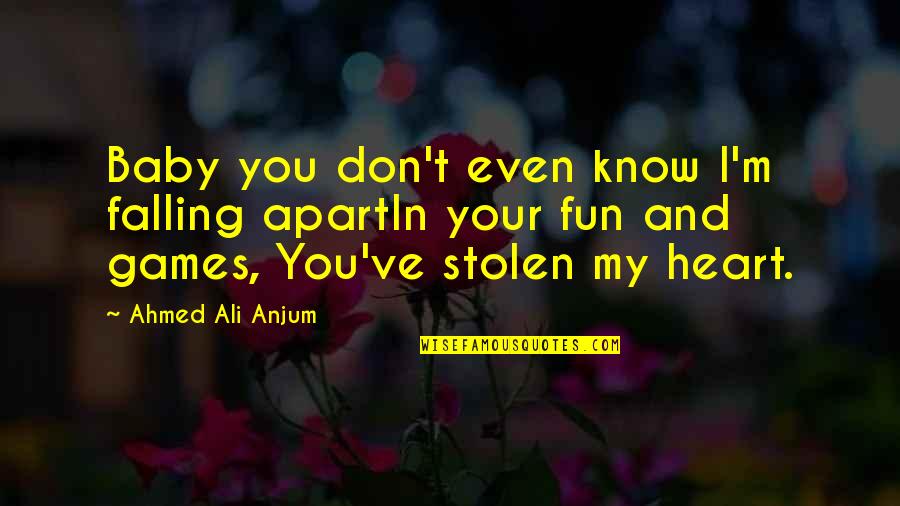 Baby you don't even know I'm falling apart
In your fun and games, You've stolen my heart.
—
Ahmed Ali Anjum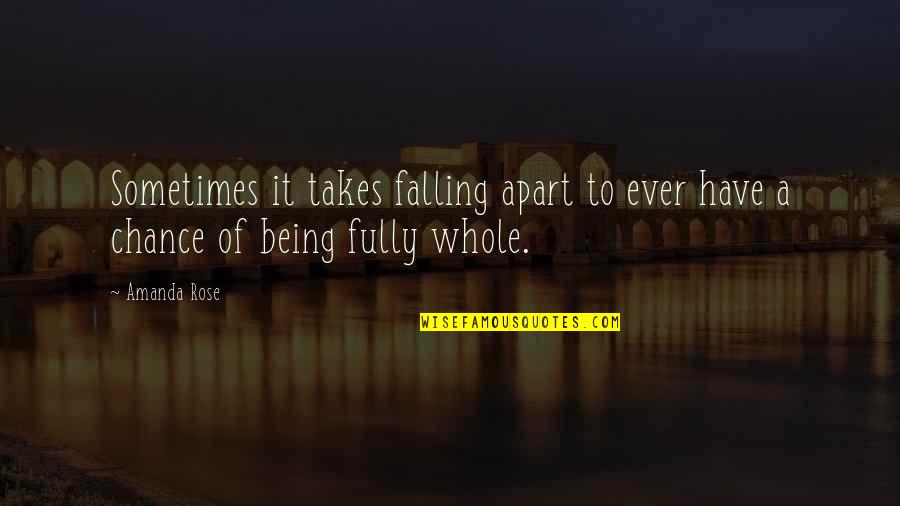 Sometimes it takes falling apart to ever have a chance of being fully whole.
—
Amanda Rose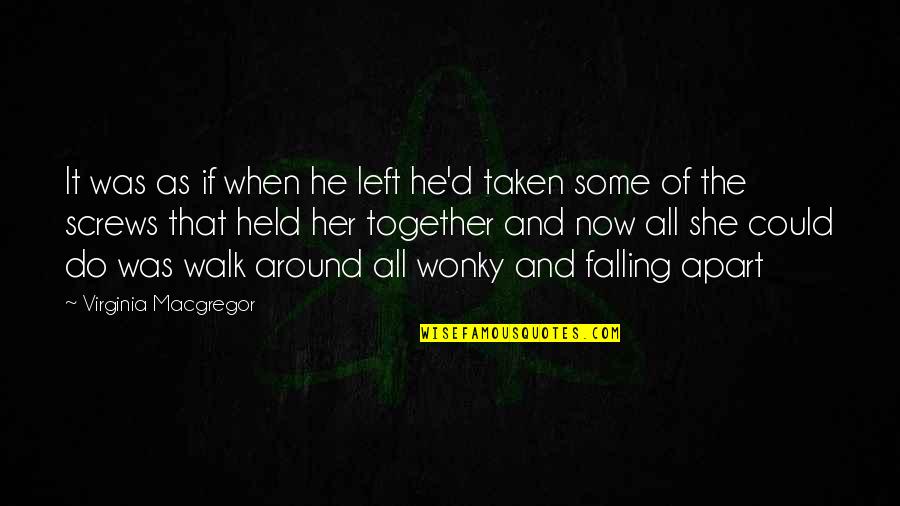 It was as if when he left he'd taken some of the screws that held her together and now all she could do was walk around all wonky and falling apart
—
Virginia Macgregor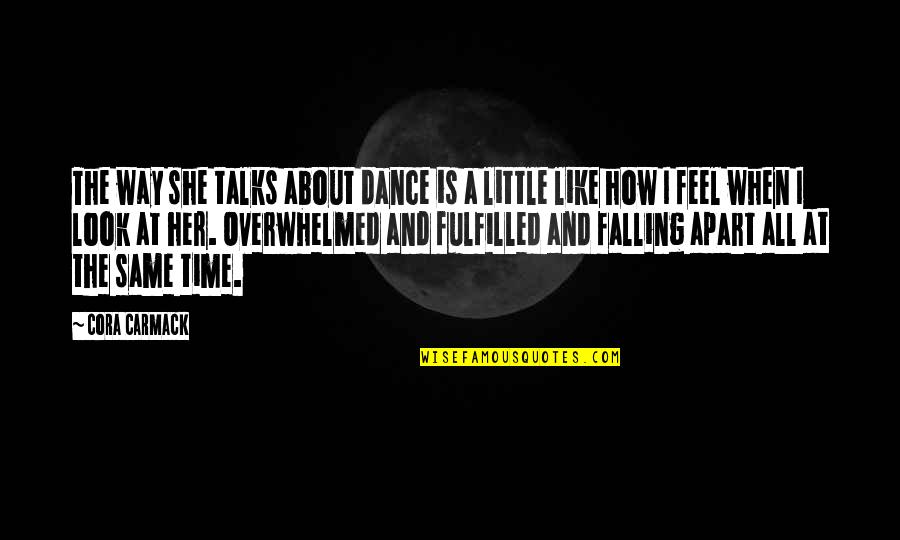 The way she talks about dance is a little like how I feel when I look at her. Overwhelmed and fulfilled and falling apart all at the same time.
—
Cora Carmack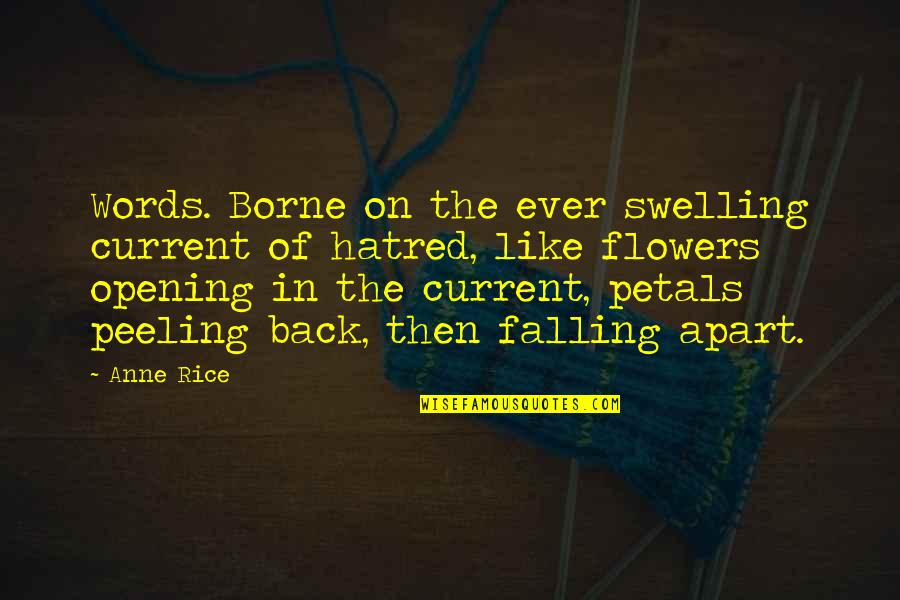 Words. Borne on the ever swelling current of hatred, like flowers opening in the current, petals peeling back, then falling apart.
—
Anne Rice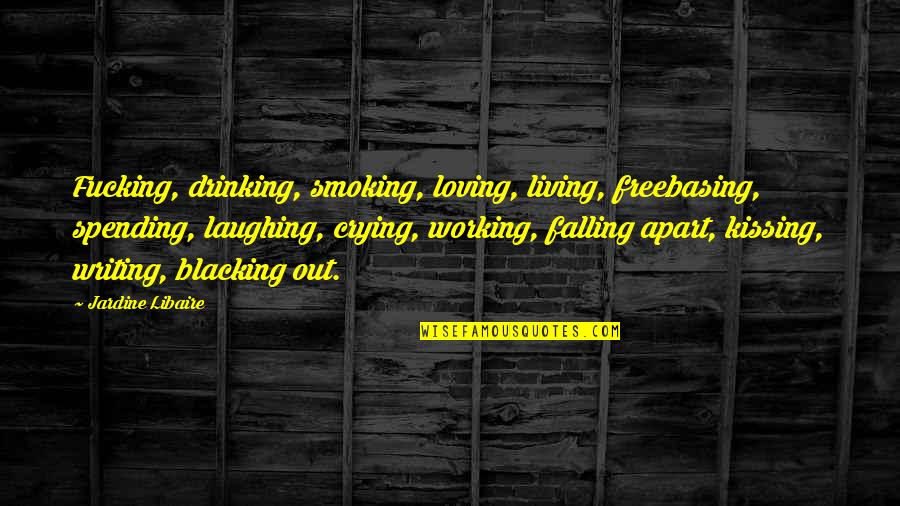 Fucking, drinking, smoking, loving, living, freebasing, spending, laughing, crying, working, falling apart, kissing, writing, blacking out.
—
Jardine Libaire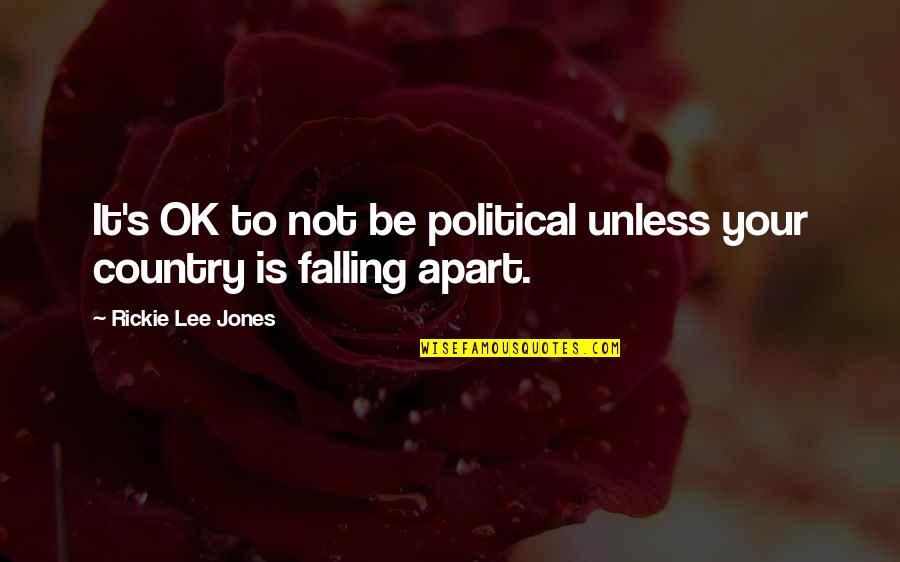 It's OK to not be political unless your country is falling apart.
—
Rickie Lee Jones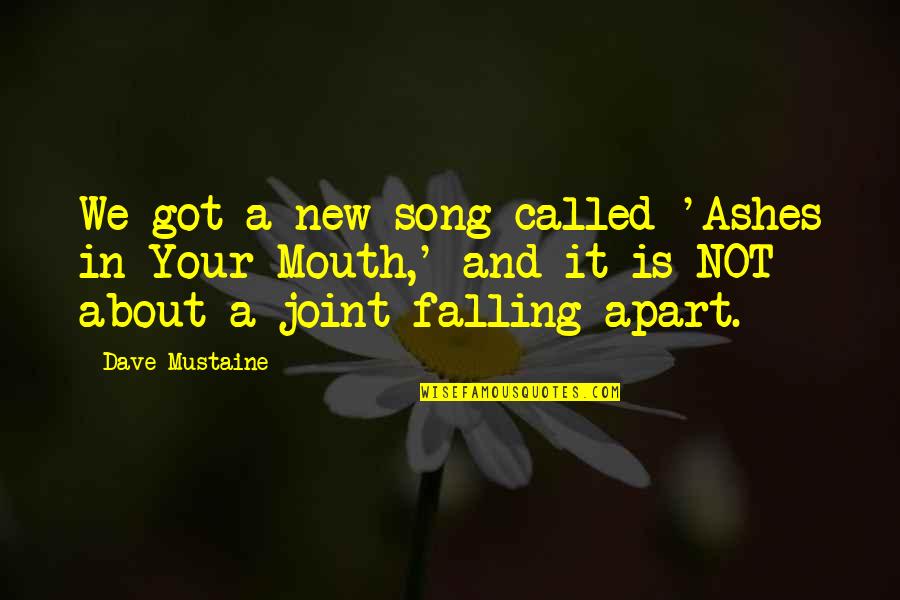 We got a new song called 'Ashes in Your Mouth,' and it is NOT about a joint falling apart.
—
Dave Mustaine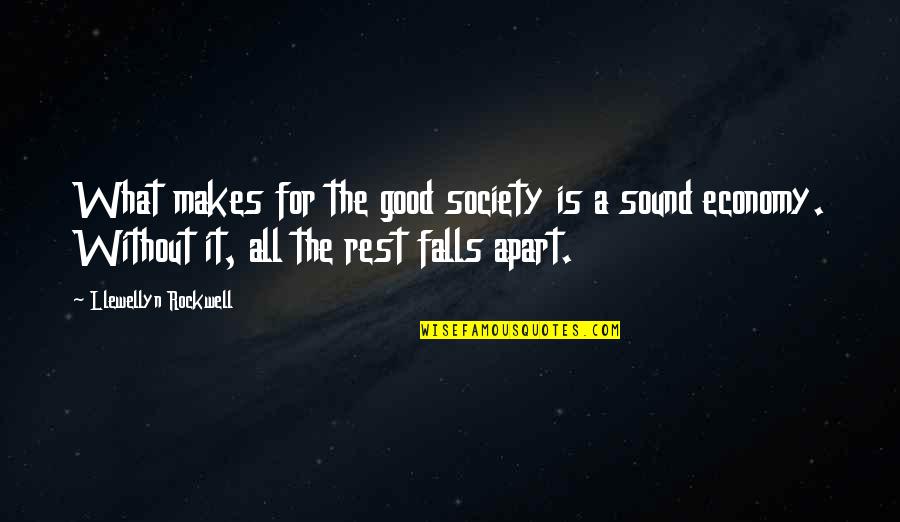 What makes for the good society is a sound economy. Without it, all the rest falls apart.
—
Llewellyn Rockwell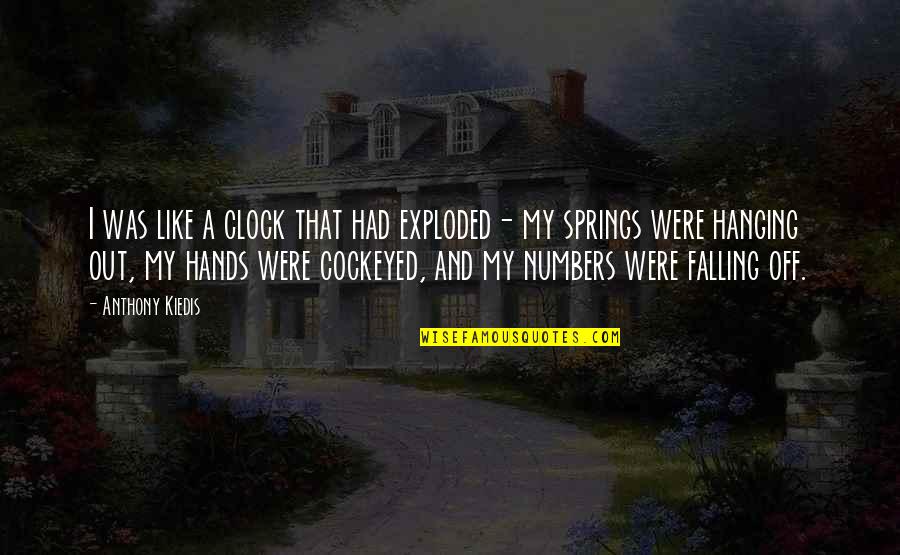 I was like a clock that had exploded- my springs were hanging out, my hands were cockeyed, and my numbers were falling off.
—
Anthony Kiedis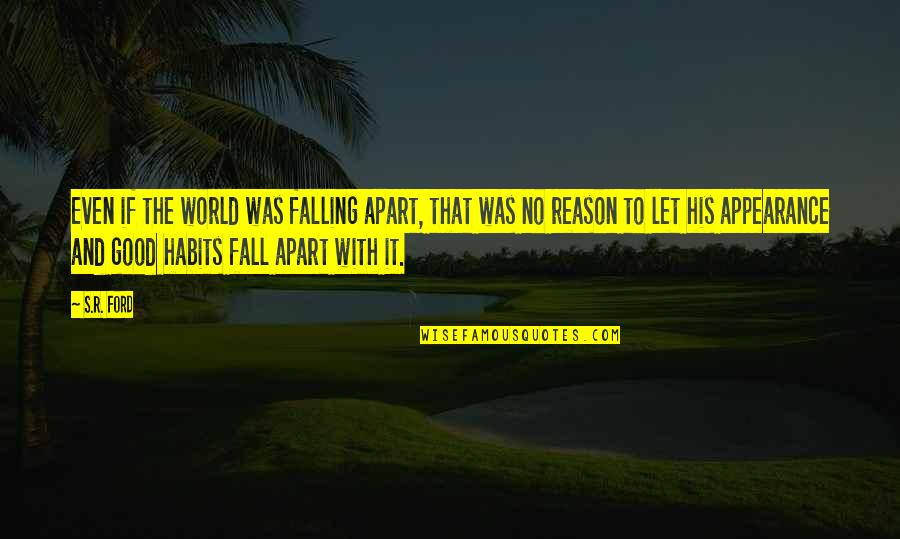 Even if the world was falling apart, that was no reason to let his appearance and good habits fall apart with it.
—
S.R. Ford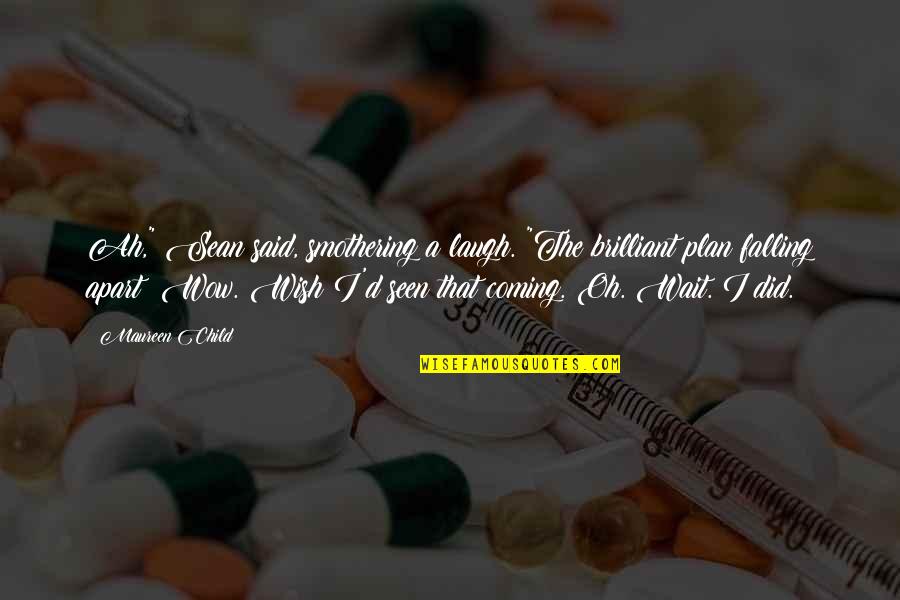 Ah," Sean said, smothering a laugh. "The brilliant plan falling apart? Wow. Wish I'd seen that coming. Oh. Wait. I did.
—
Maureen Child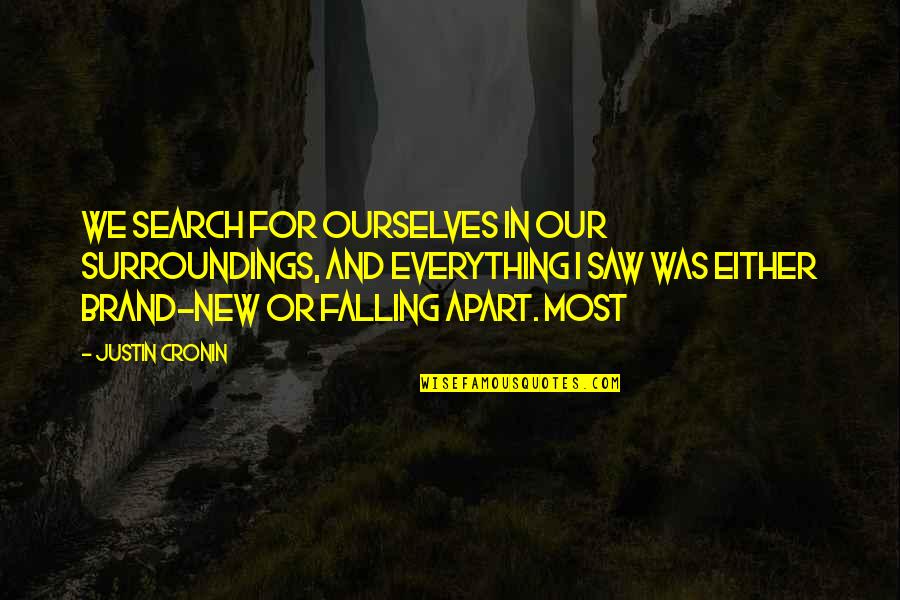 We search for ourselves in our surroundings, and everything I saw was either brand-new or falling apart. Most
—
Justin Cronin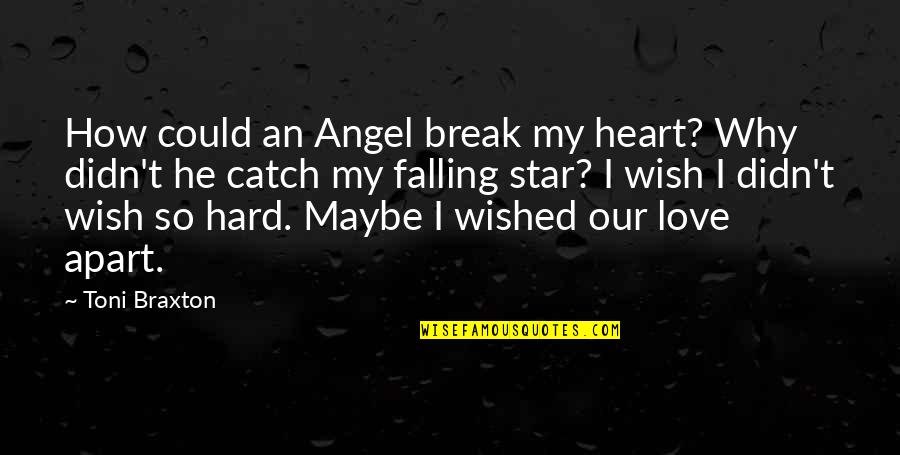 How could an Angel break my heart? Why didn't he catch my falling star? I wish I didn't wish so hard. Maybe I wished our love apart. —
Toni Braxton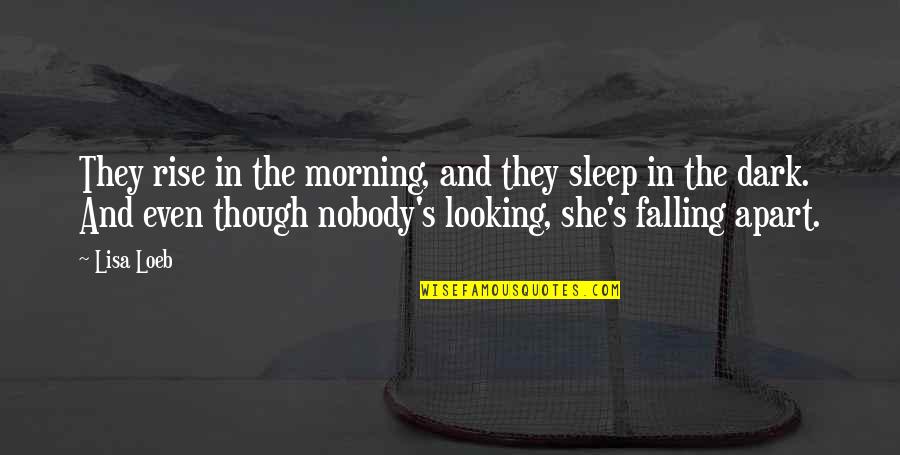 They rise in the morning, and they sleep in the dark. And even though nobody's looking, she's falling apart. —
Lisa Loeb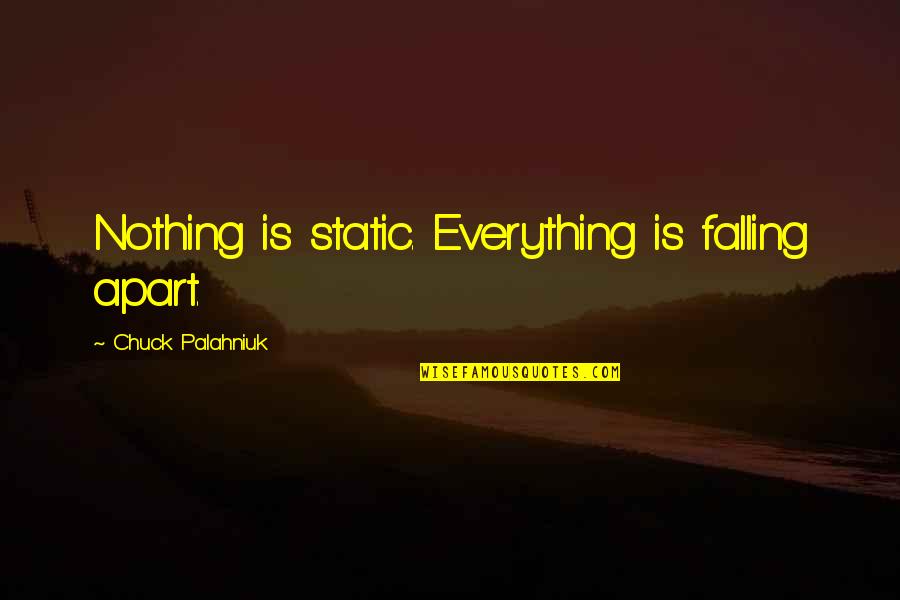 Nothing is static. Everything is falling apart. —
Chuck Palahniuk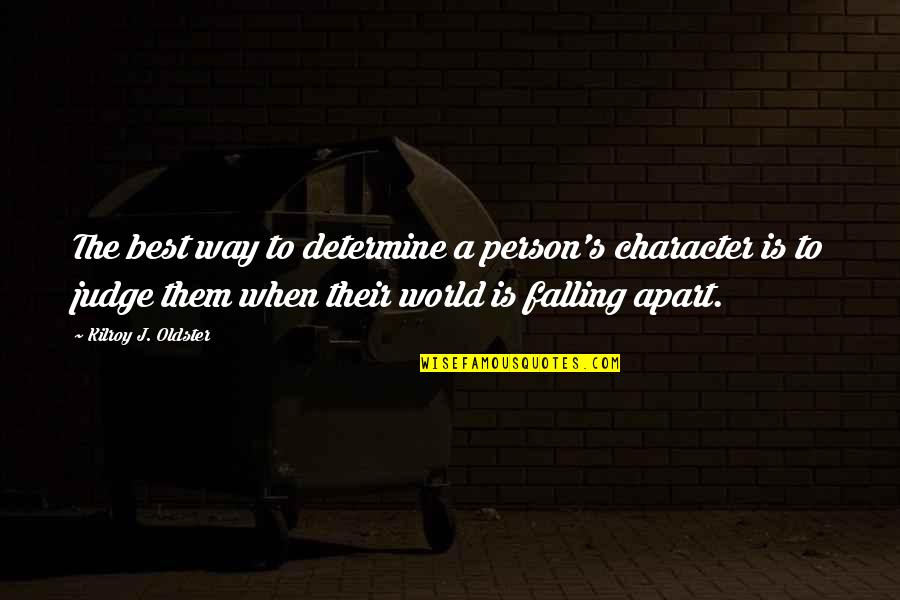 The best way to determine a person's character is to judge them when their world is falling apart. —
Kilroy J. Oldster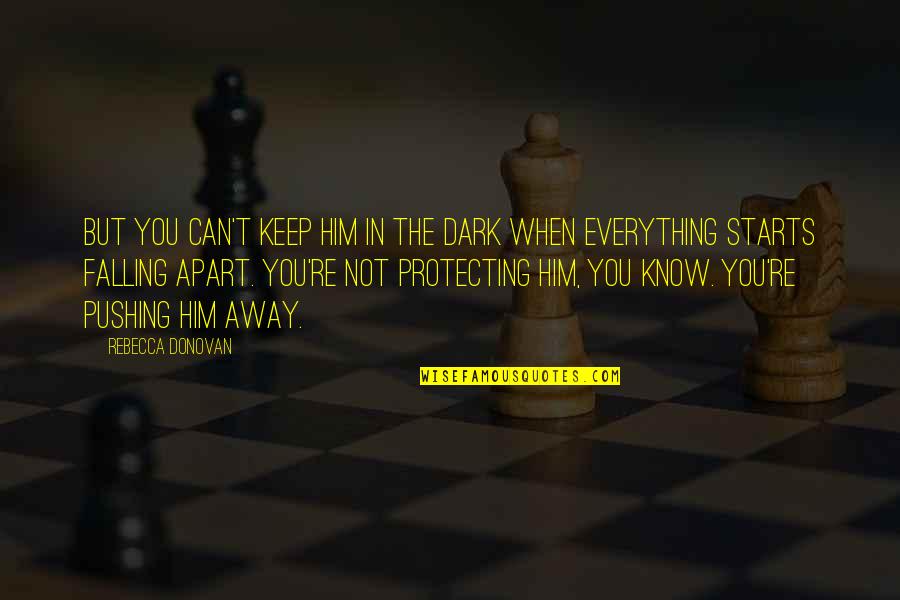 But you can't keep him in the dark when everything starts falling apart. You're not protecting him, you know. You're pushing him away. —
Rebecca Donovan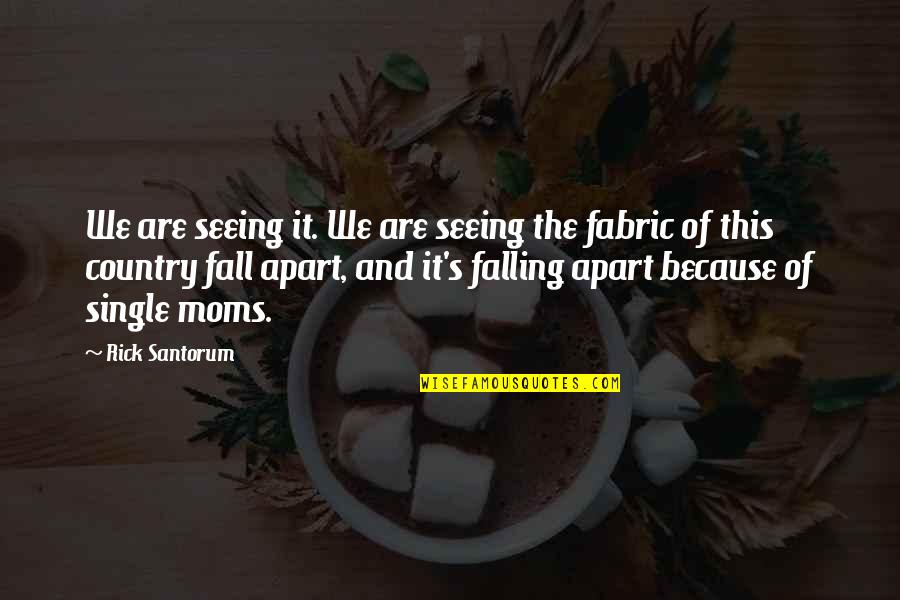 We are seeing it. We are seeing the fabric of this country fall apart, and it's falling apart because of single moms. —
Rick Santorum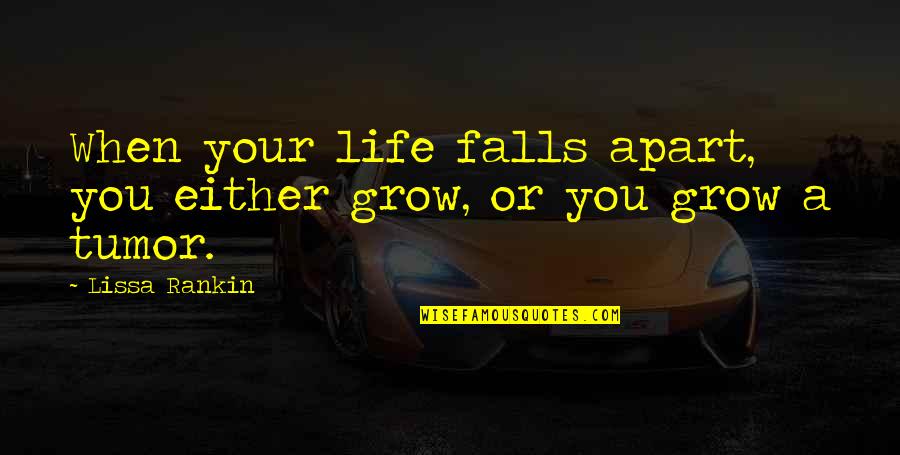 When your life falls apart, you either grow, or you grow a tumor. —
Lissa Rankin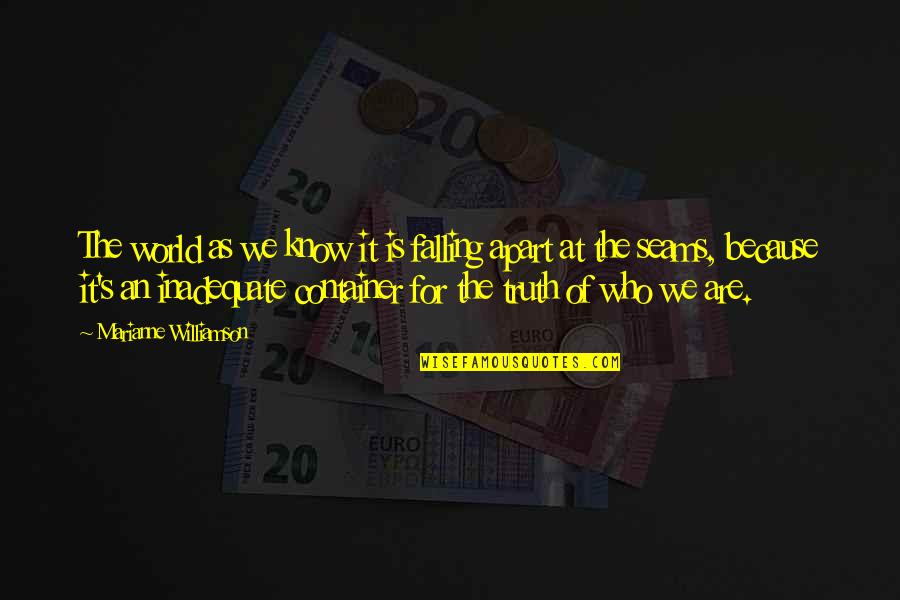 The world as we know it is falling apart at the seams, because it's an inadequate container for the truth of who we are. —
Marianne Williamson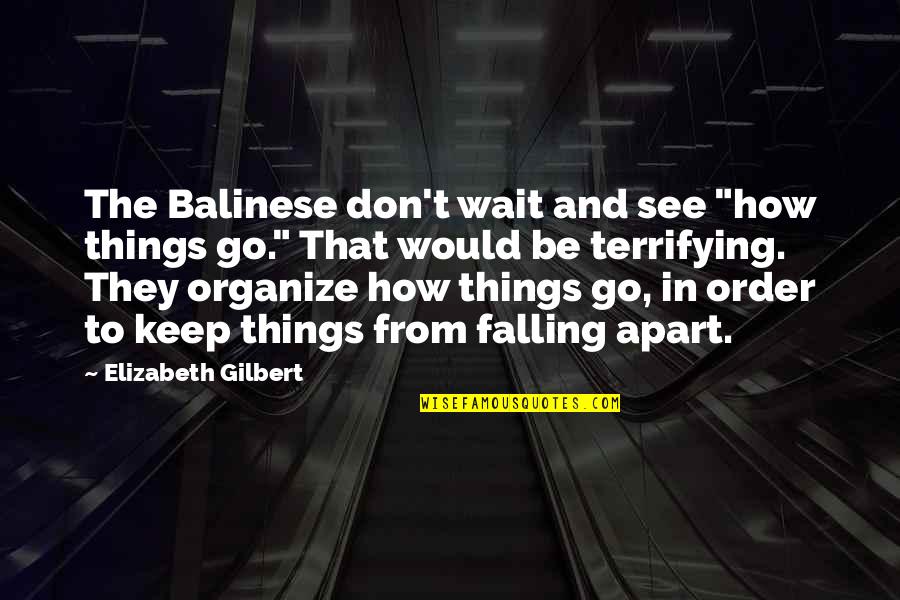 The Balinese don't wait and see "how things go." That would be terrifying. They organize how things go, in order to keep things from falling apart. —
Elizabeth Gilbert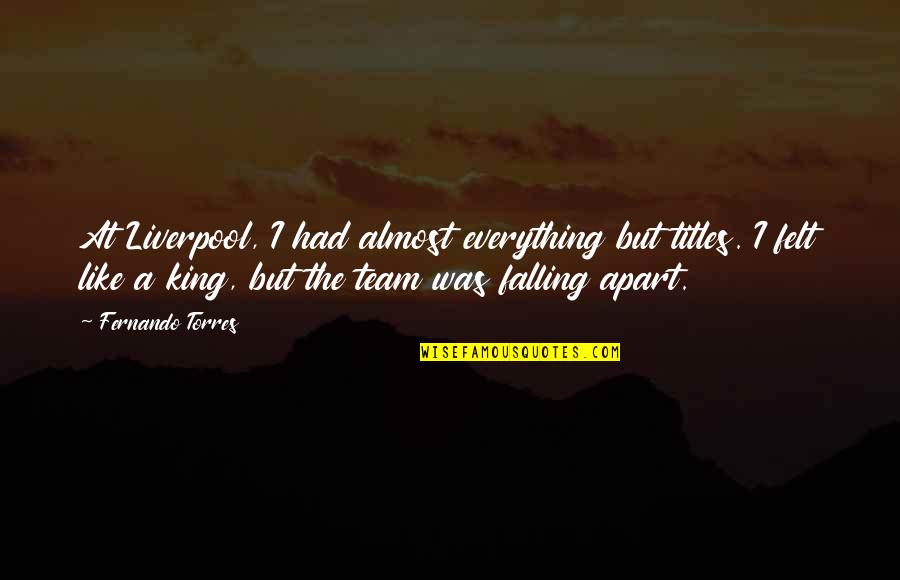 At Liverpool, I had almost everything but titles. I felt like a king, but the team was falling apart. —
Fernando Torres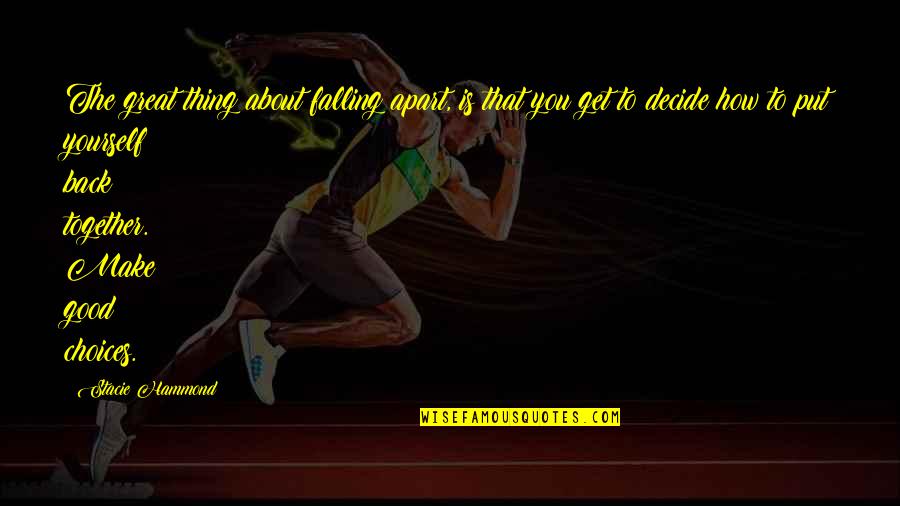 The great thing about falling apart, is that you get to decide how to put yourself back together. Make good choices. —
Stacie Hammond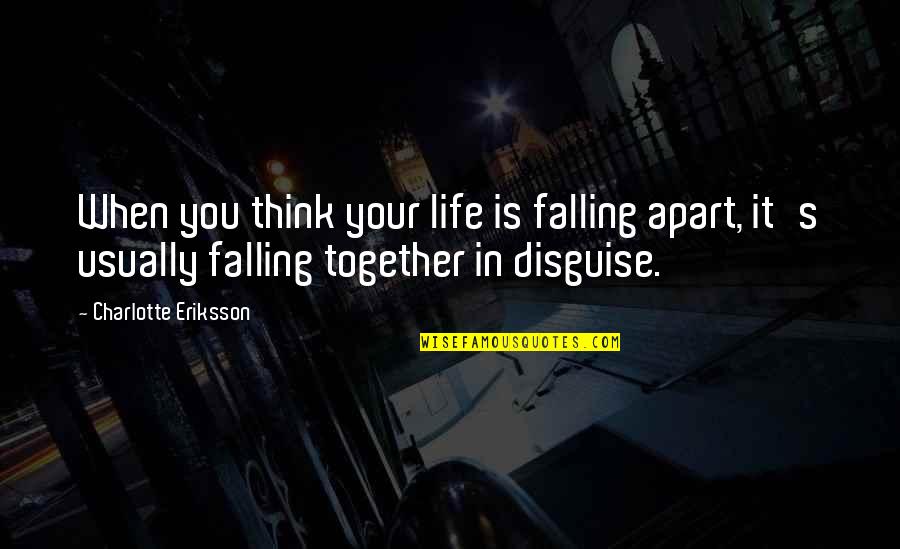 When you think your life is falling apart, it's usually falling together in disguise. —
Charlotte Eriksson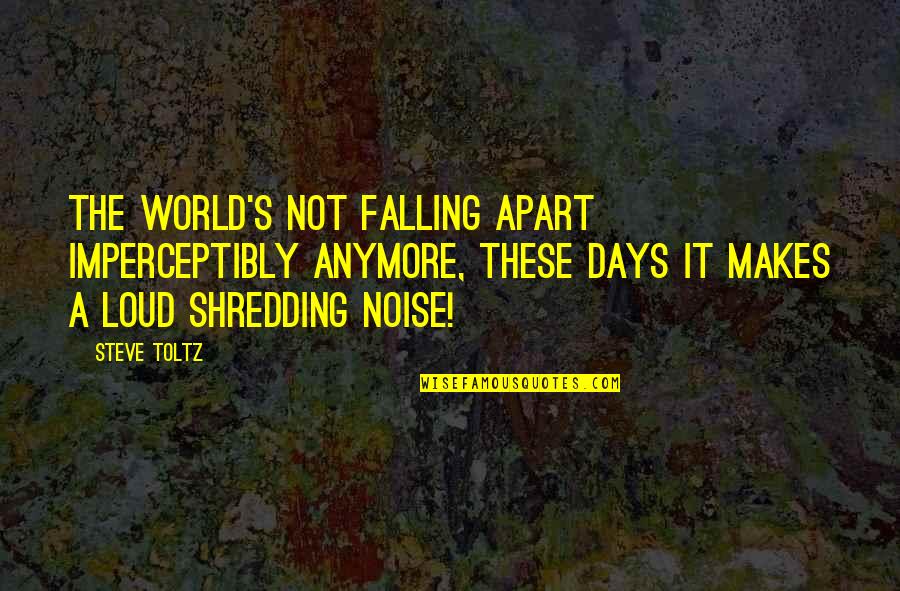 The world's not falling apart imperceptibly anymore, these days it makes a loud shredding noise! —
Steve Toltz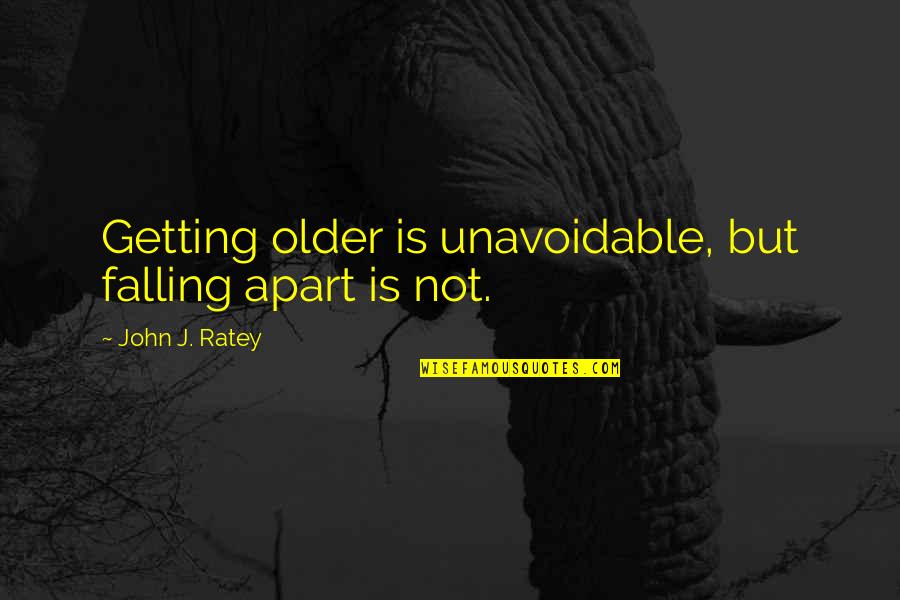 Getting older is unavoidable, but falling apart is not. —
John J. Ratey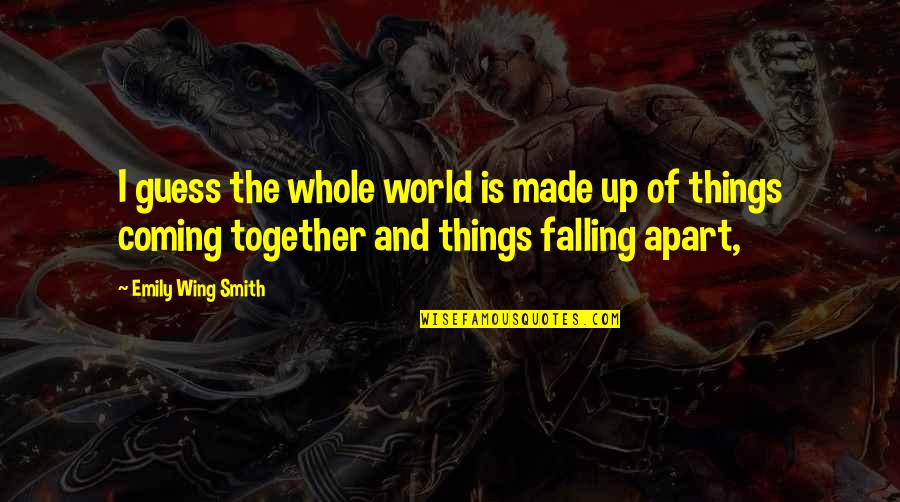 I guess the whole world is made up of things coming together and things falling apart, —
Emily Wing Smith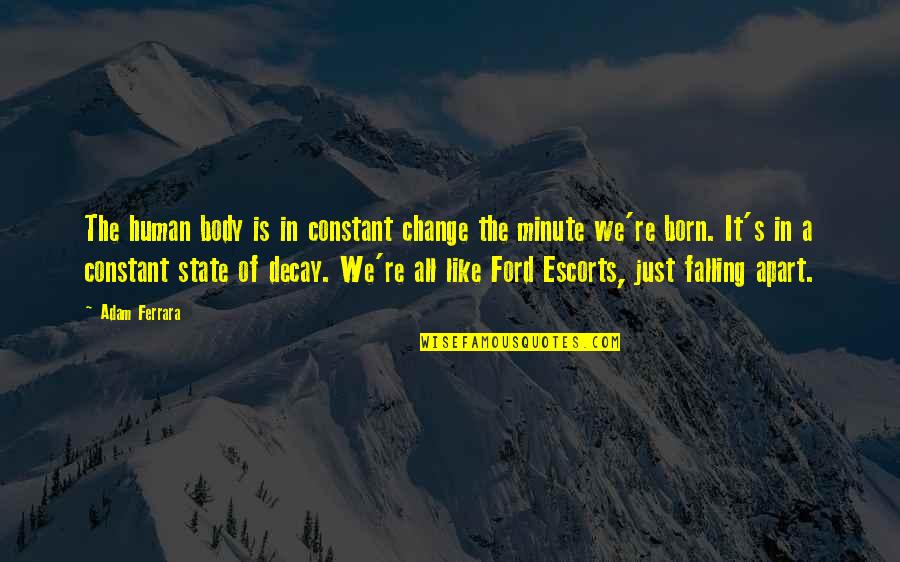 The human body is in constant change the minute we're born. It's in a constant state of decay. We're all like Ford Escorts, just falling apart. —
Adam Ferrara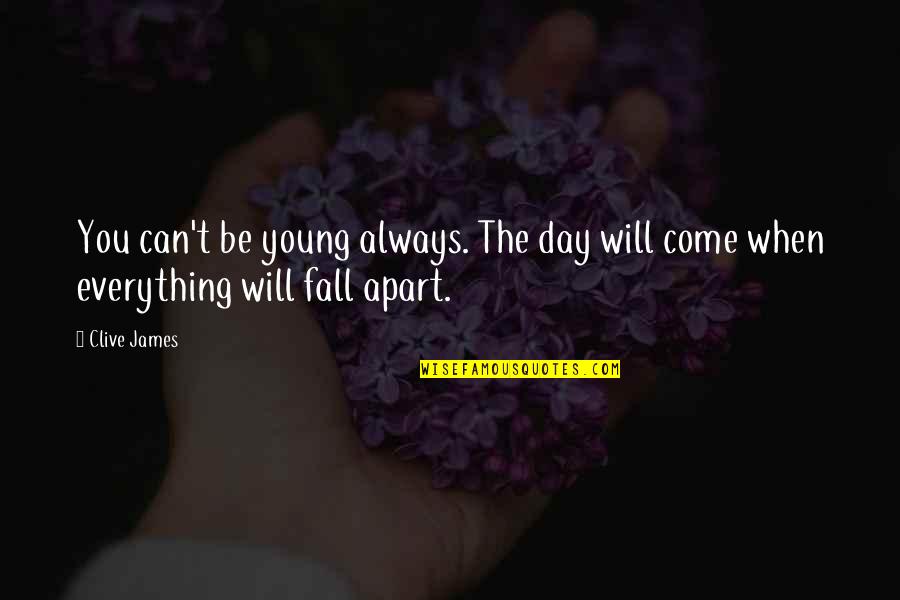 You can't be young always. The day will come when everything will fall apart. —
Clive James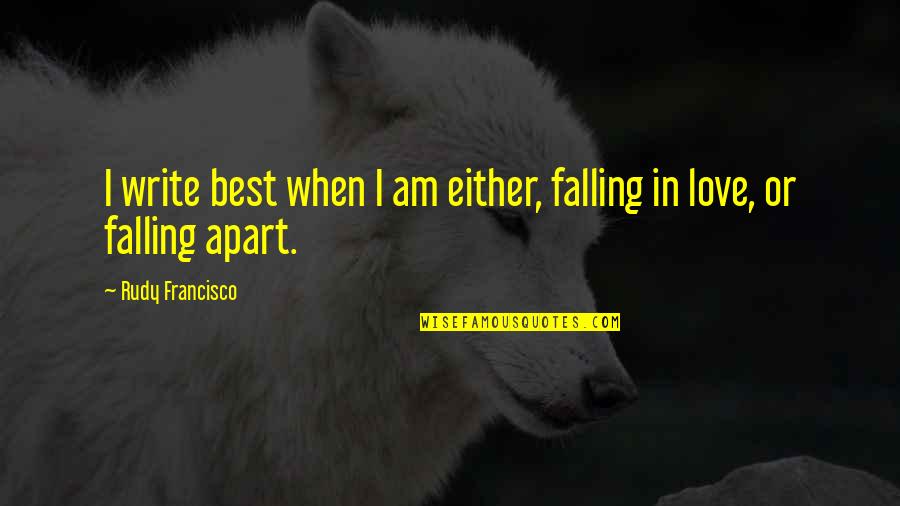 I write best when I am either, falling in love, or falling apart. —
Rudy Francisco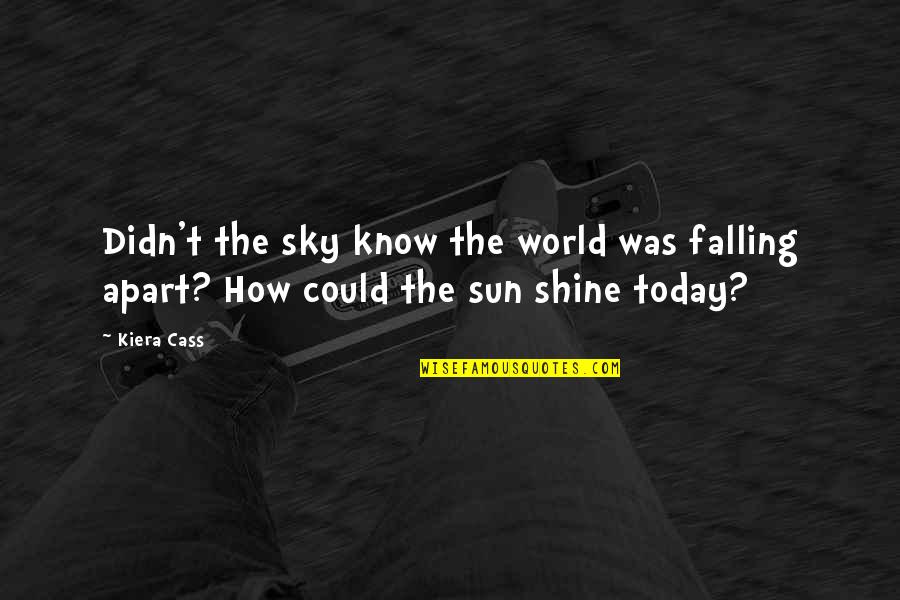 Didn't the sky know the world was falling apart? How could the sun shine today? —
Kiera Cass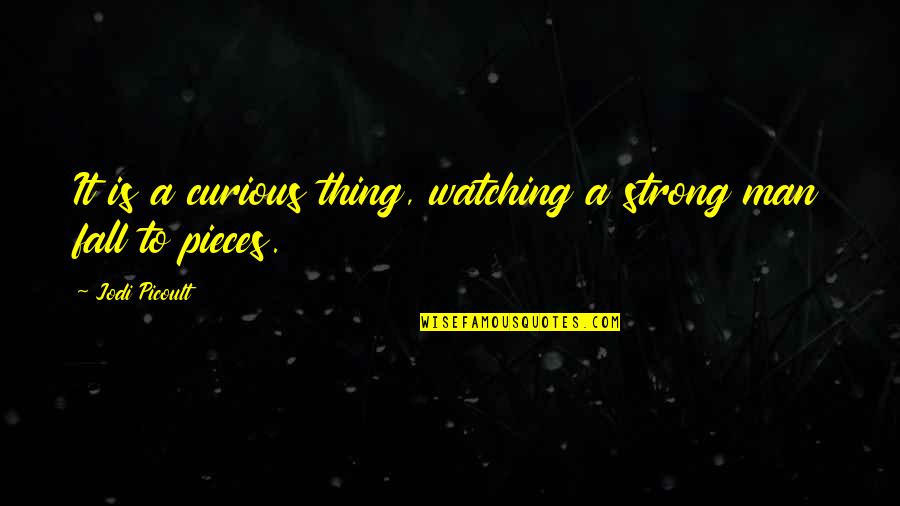 It is a curious thing, watching a strong man fall to pieces. —
Jodi Picoult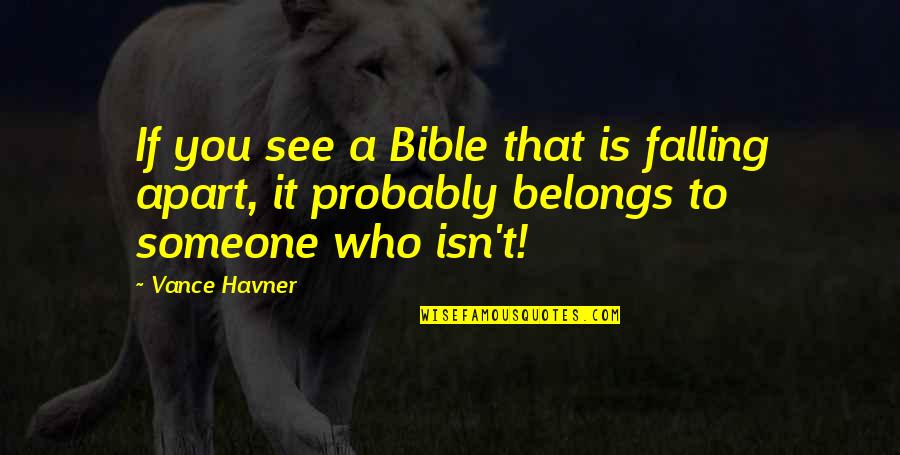 If you see a Bible that is falling apart, it probably belongs to someone who isn't! —
Vance Havner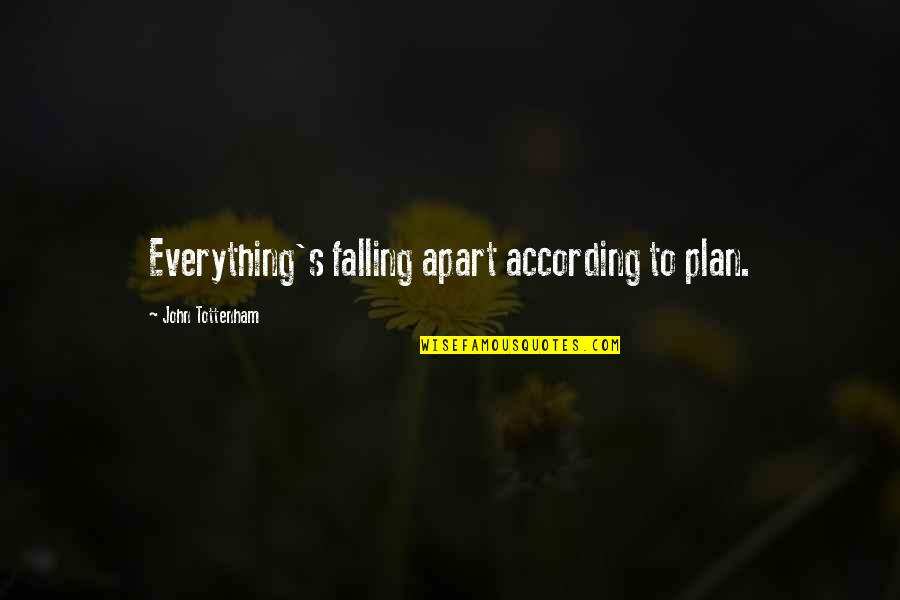 Everything's falling apart according to plan. —
John Tottenham
The entire world is falling apart because nobody will admit they are wrong. —
Donald Miller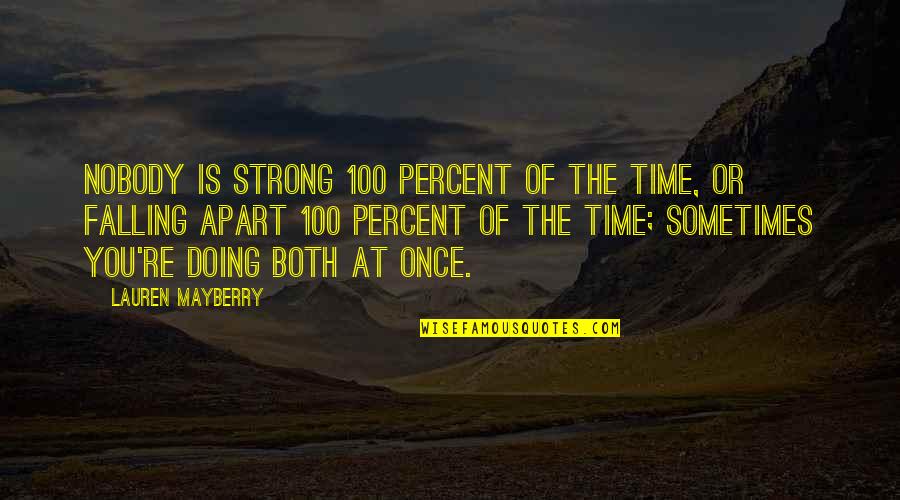 Nobody is strong 100 percent of the time, or falling apart 100 percent of the time; sometimes you're doing both at once. —
Lauren Mayberry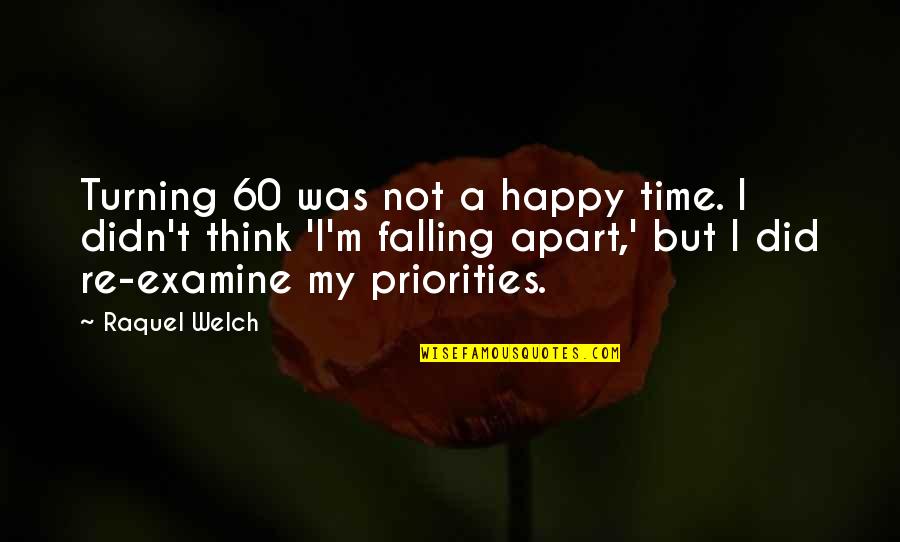 Turning 60 was not a happy time. I didn't think 'I'm falling apart,' but I did re-examine my priorities. —
Raquel Welch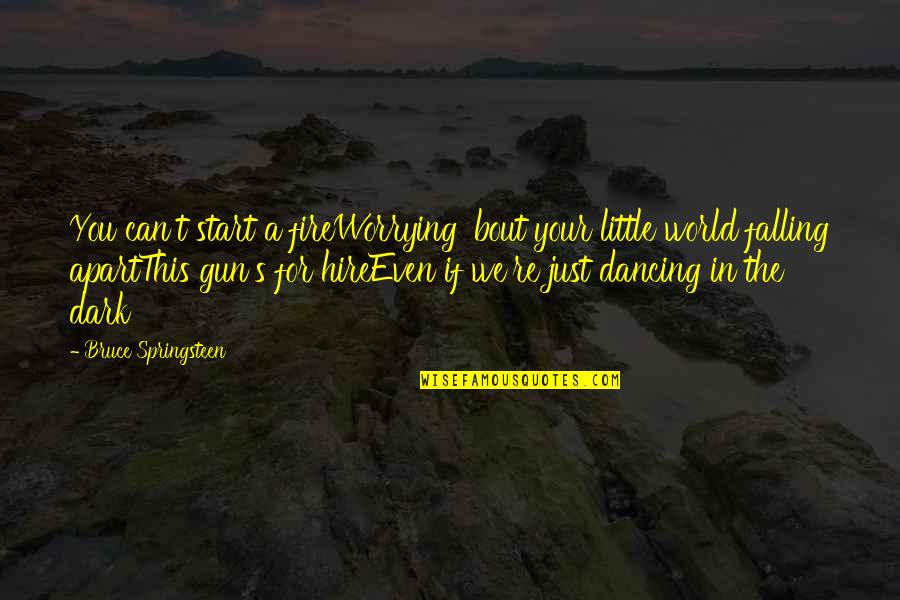 You can't start a fire
Worrying 'bout your little world falling apart
This gun's for hire
Even if we're just dancing in the dark —
Bruce Springsteen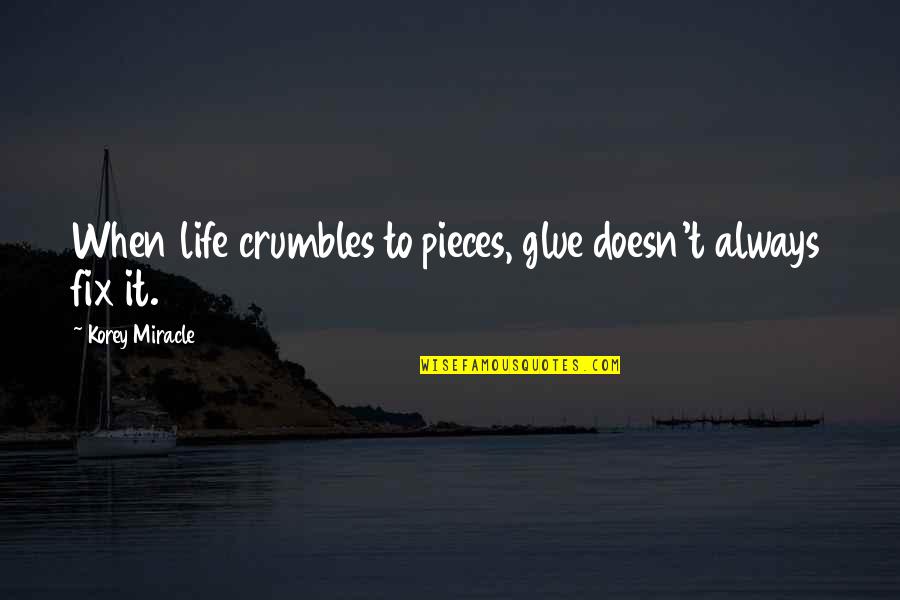 When life crumbles to pieces, glue doesn't always fix it. —
Korey Miracle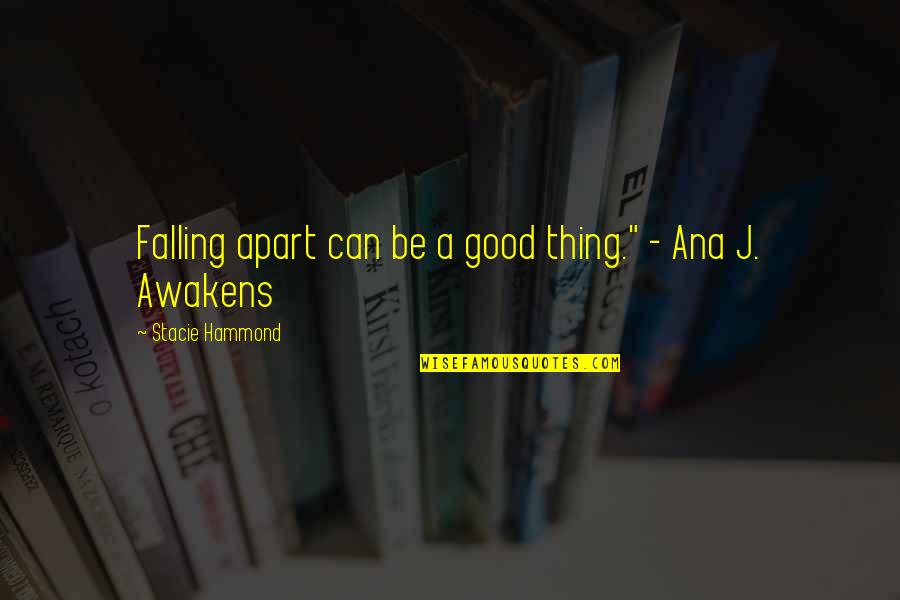 Falling apart can be a good thing." - Ana J. Awakens —
Stacie Hammond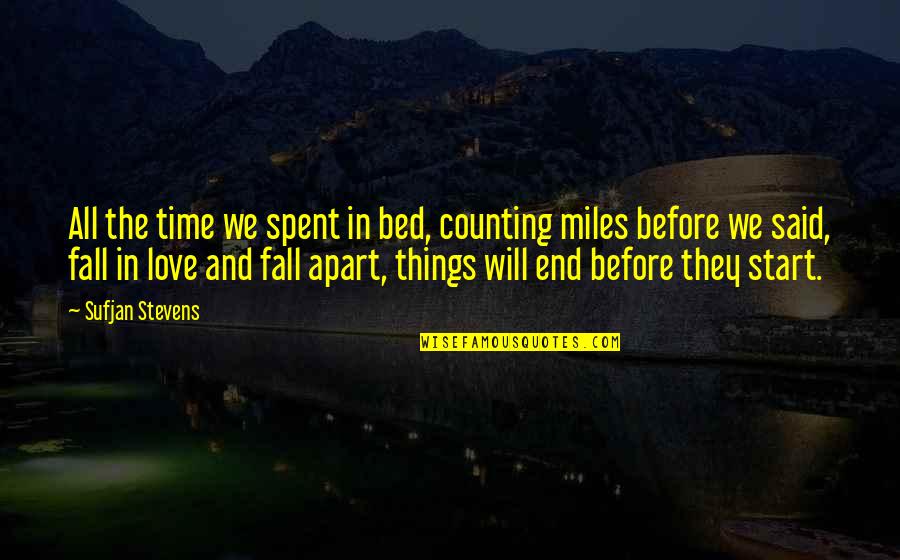 All the time we spent in bed, counting miles before we said, fall in love and fall apart, things will end before they start. —
Sufjan Stevens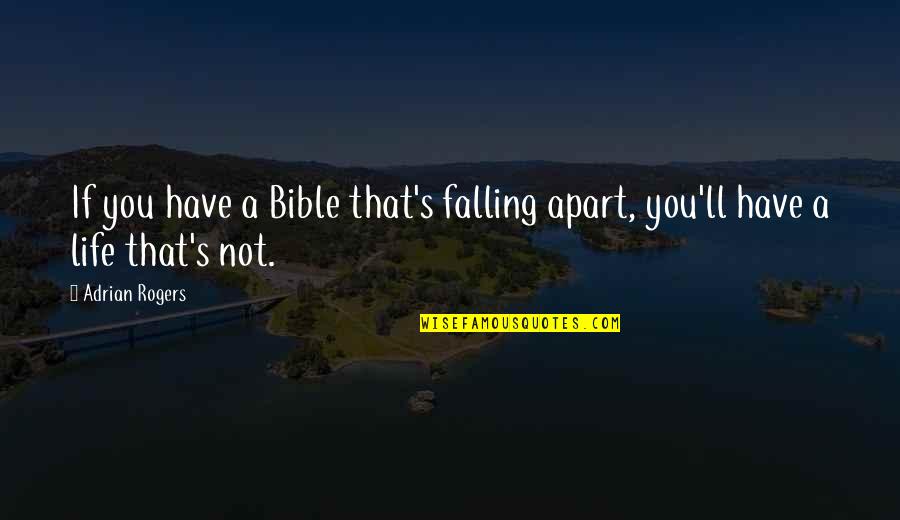 If you have a Bible that's falling apart, you'll have a life that's not. —
Adrian Rogers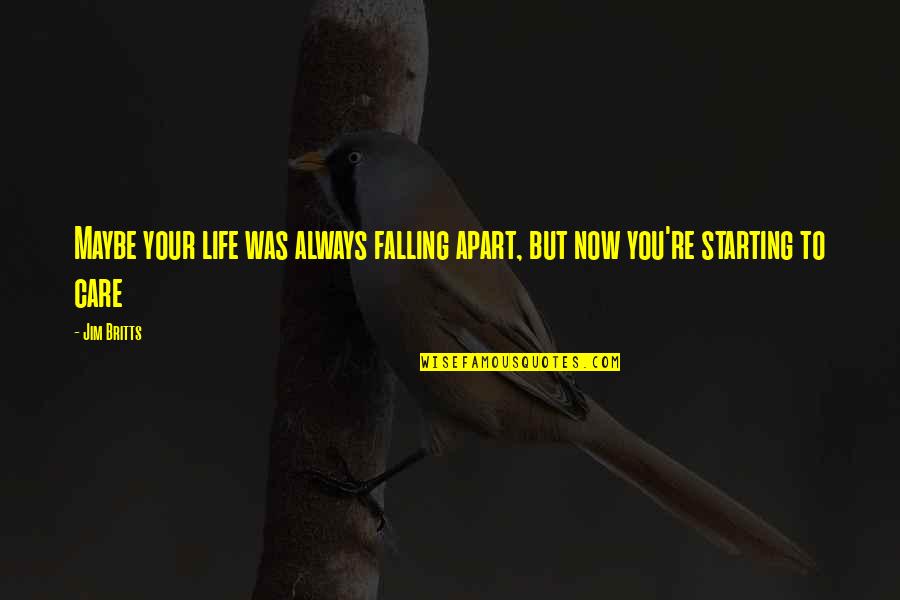 Maybe your life was always falling apart, but now you're starting to care —
Jim Britts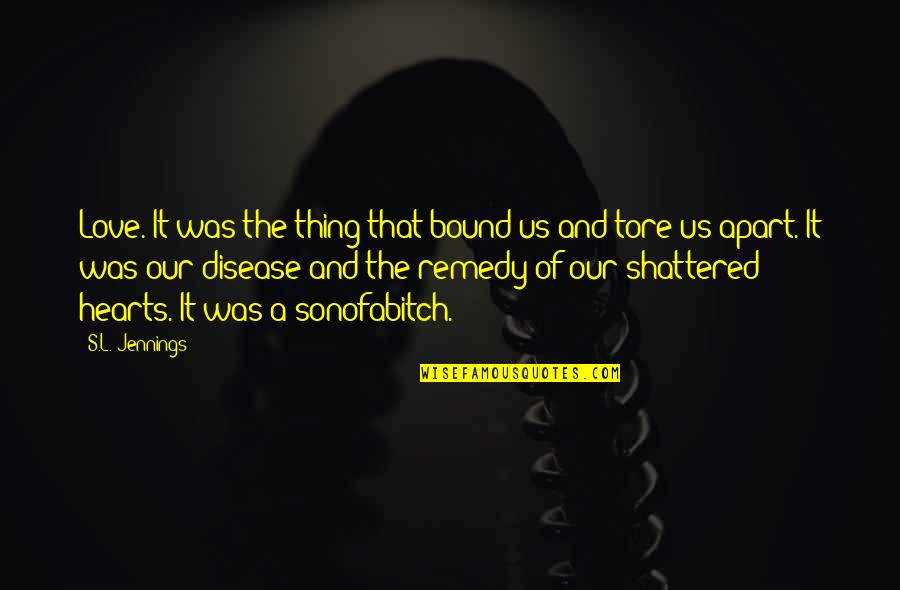 Love. It was the thing that bound us and tore us apart. It was our disease and the remedy of our shattered hearts. It was a sonofabitch. —
S.L. Jennings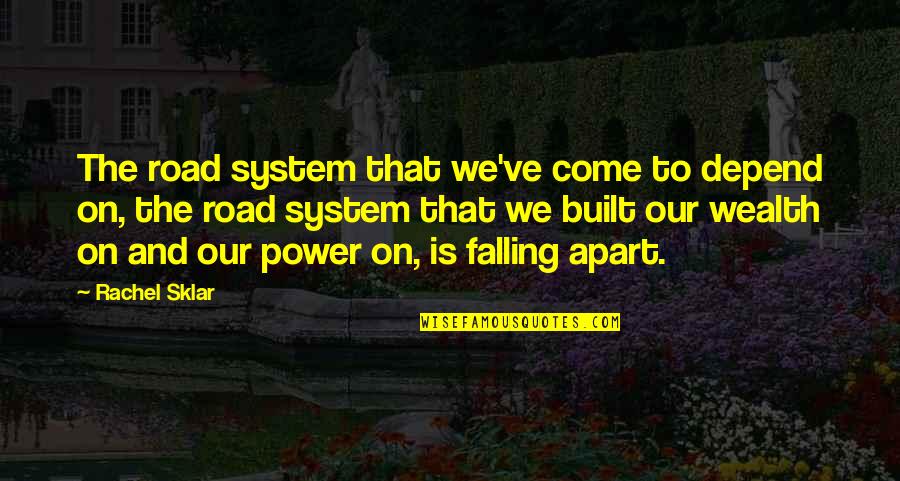 The road system that we've come to depend on, the road system that we built our wealth on and our power on, is falling apart. —
Rachel Sklar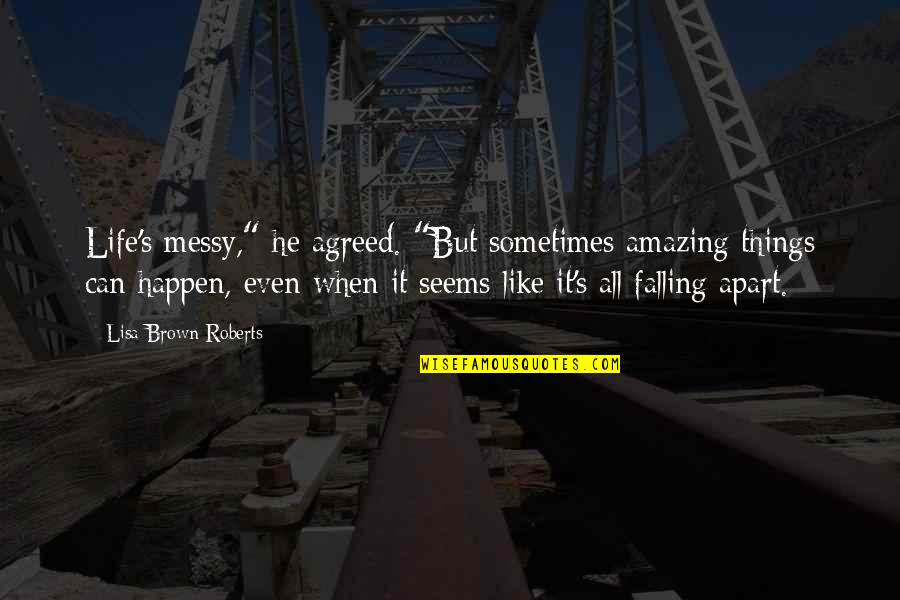 Life's messy," he agreed. "But sometimes amazing things can happen, even when it seems like it's all falling apart. —
Lisa Brown Roberts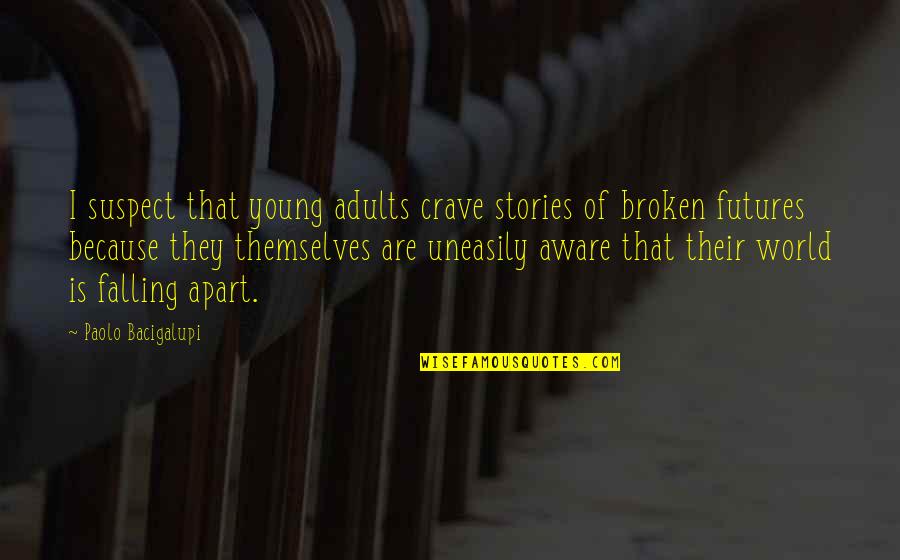 I suspect that young adults crave stories of broken futures because they themselves are uneasily aware that their world is falling apart. —
Paolo Bacigalupi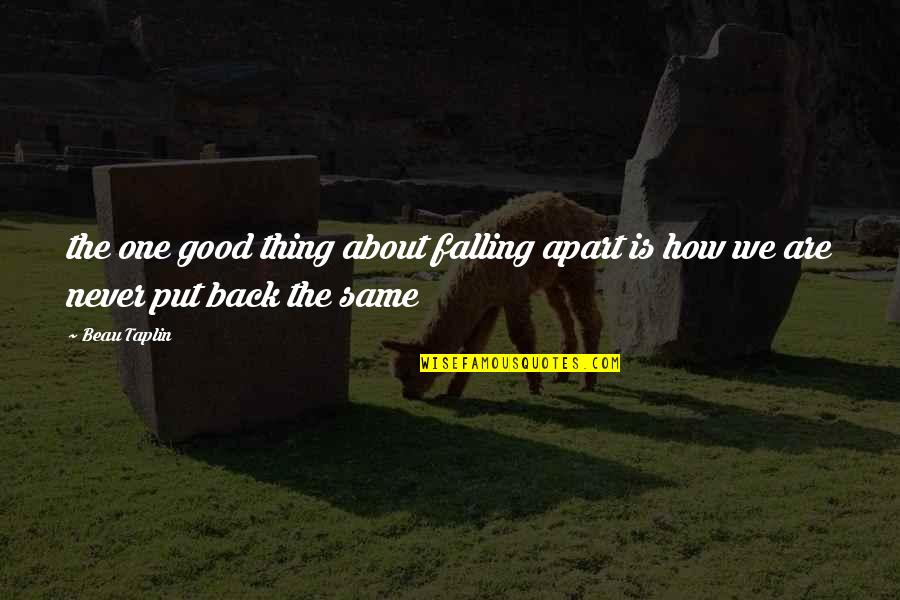 the one good thing about falling apart is how we are never put back the same —
Beau Taplin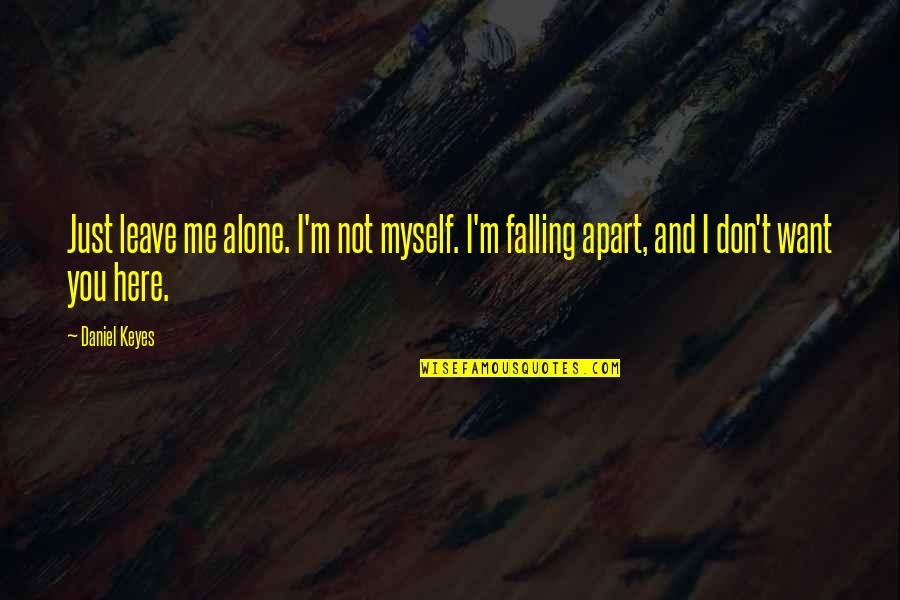 Just leave me alone. I'm not myself. I'm falling apart, and I don't want you here. —
Daniel Keyes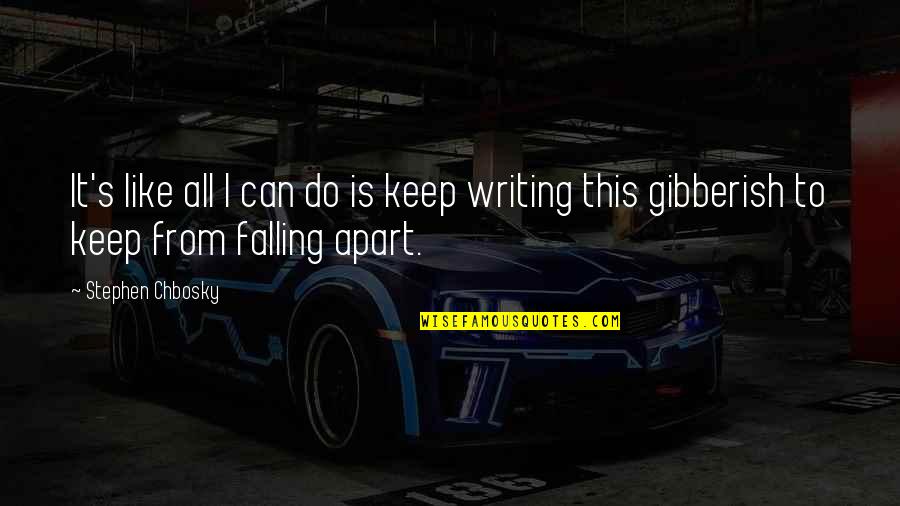 It's like all I can do is keep writing this gibberish to keep from falling apart. —
Stephen Chbosky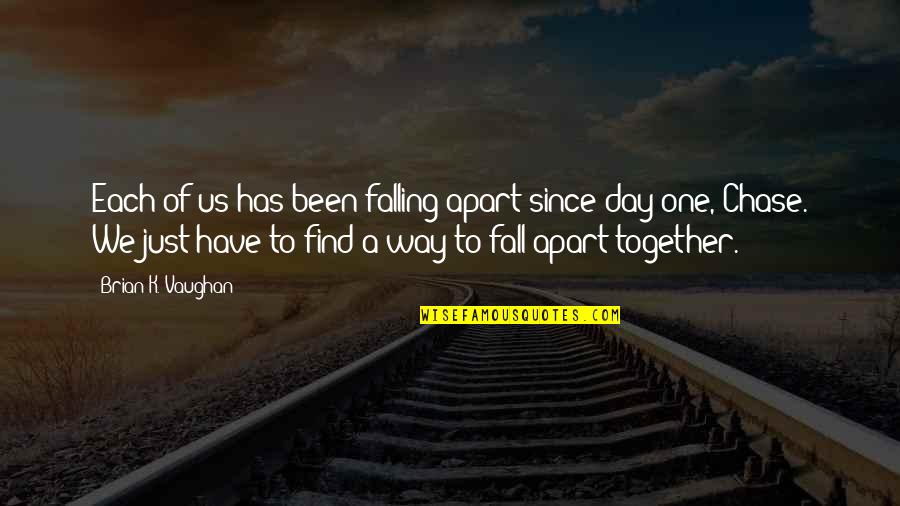 Each of us has been falling apart since day one, Chase. We just have to find a way to fall apart together. —
Brian K. Vaughan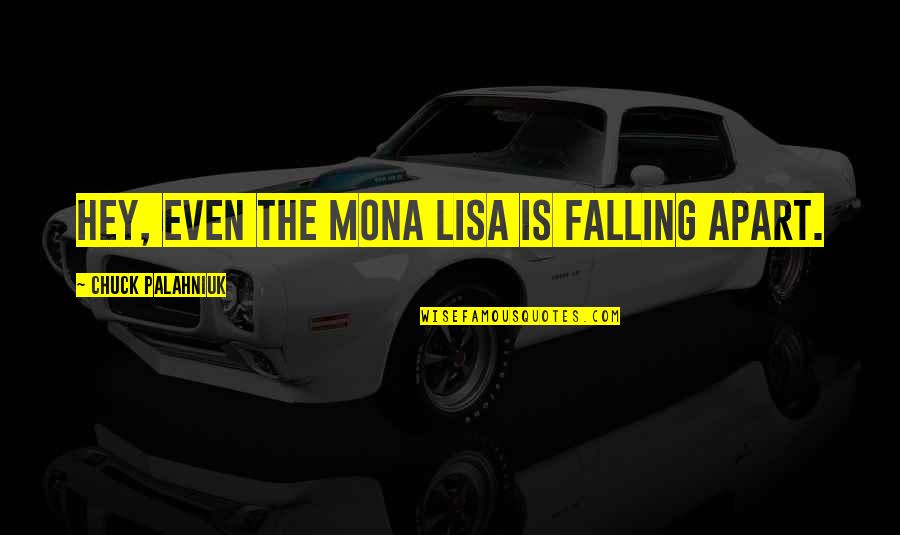 Hey, even the Mona Lisa is falling apart. —
Chuck Palahniuk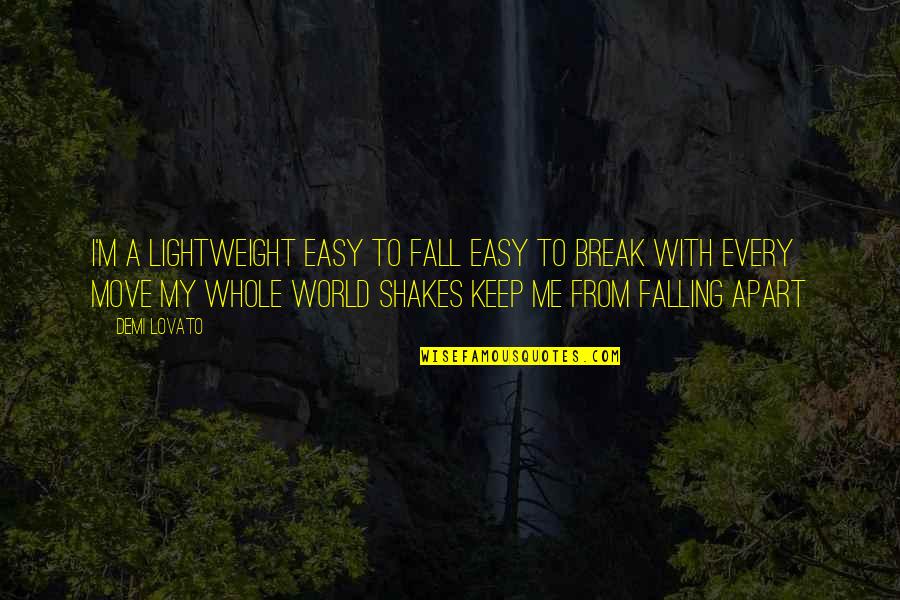 I'm a lightweight easy to fall easy to break
With every move my whole world shakes
Keep me from falling apart —
Demi Lovato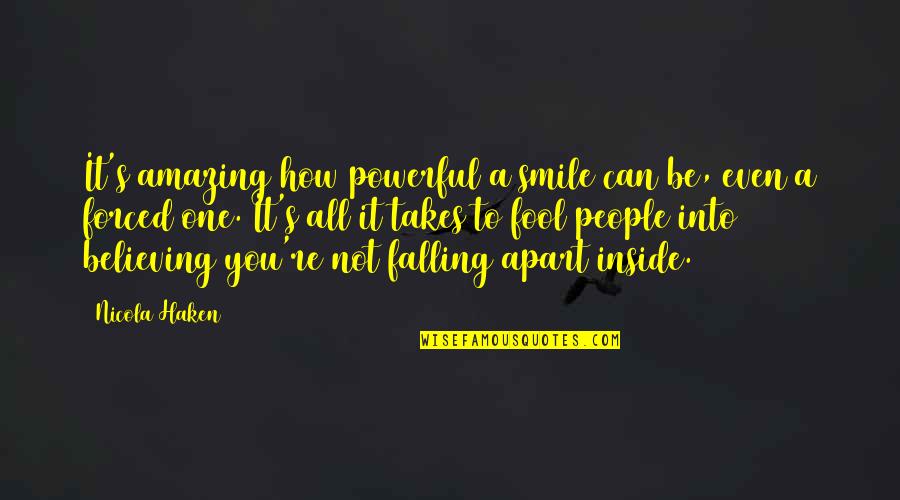 It's amazing how powerful a smile can be, even a forced one. It's all it takes to fool people into believing you're not falling apart inside. —
Nicola Haken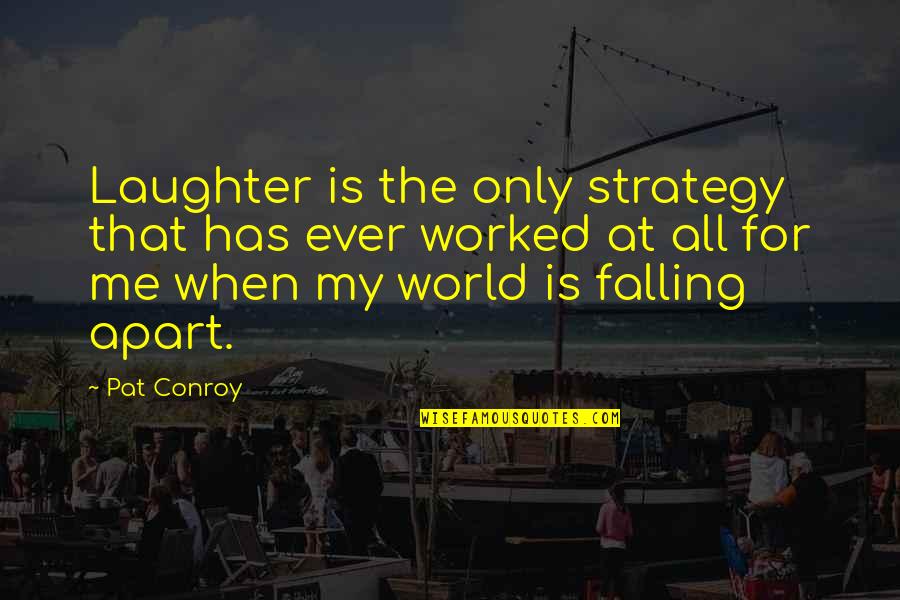 Laughter is the only strategy that has ever worked at all for me when my world is falling apart. —
Pat Conroy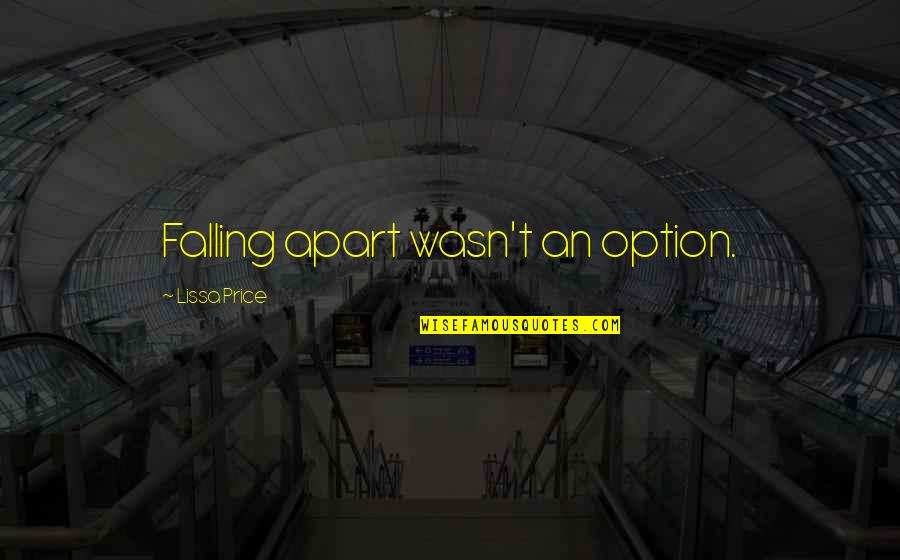 Falling apart wasn't an option. —
Lissa Price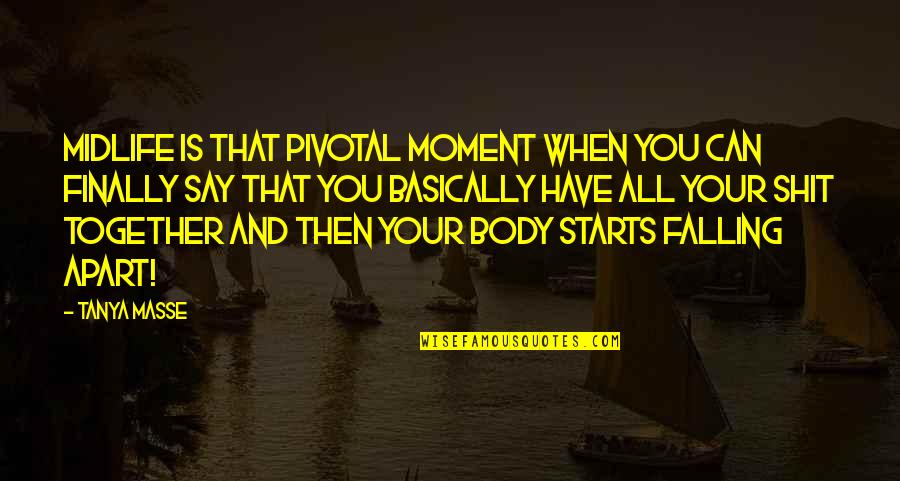 MIDLIFE is that pivotal moment when you can FINALLY say that you basically have all your shit together and then your body starts falling apart! —
Tanya Masse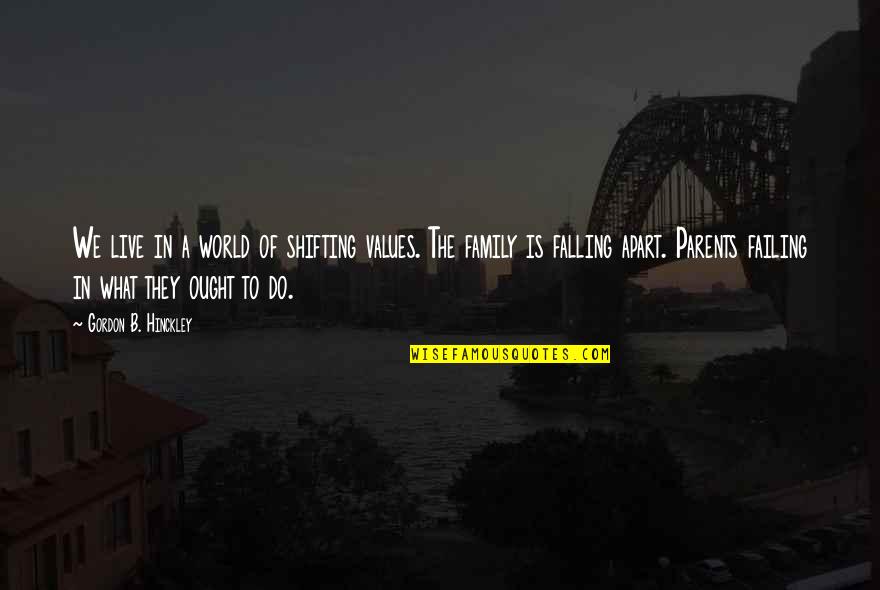 We live in a world of shifting values. The family is falling apart. Parents failing in what they ought to do. —
Gordon B. Hinckley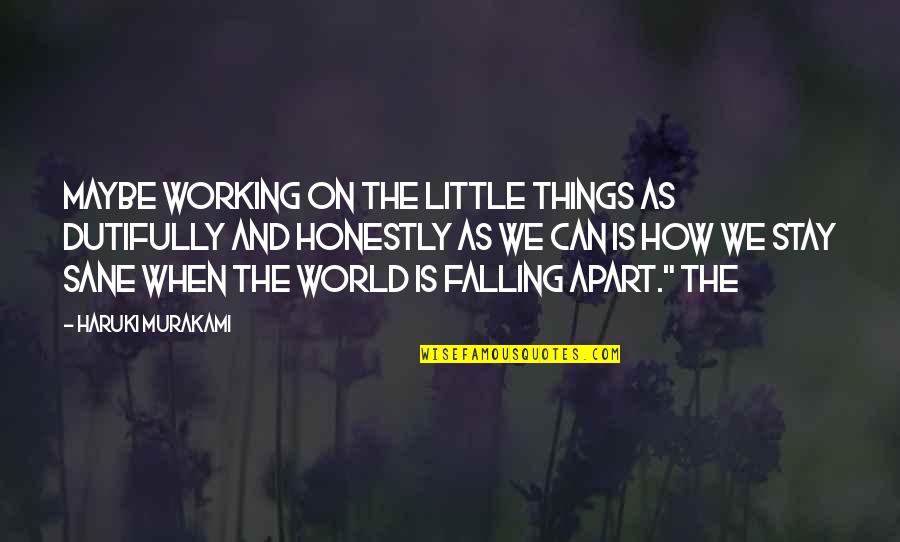 Maybe working on the little things as dutifully and honestly as we can is how we stay sane when the world is falling apart." The —
Haruki Murakami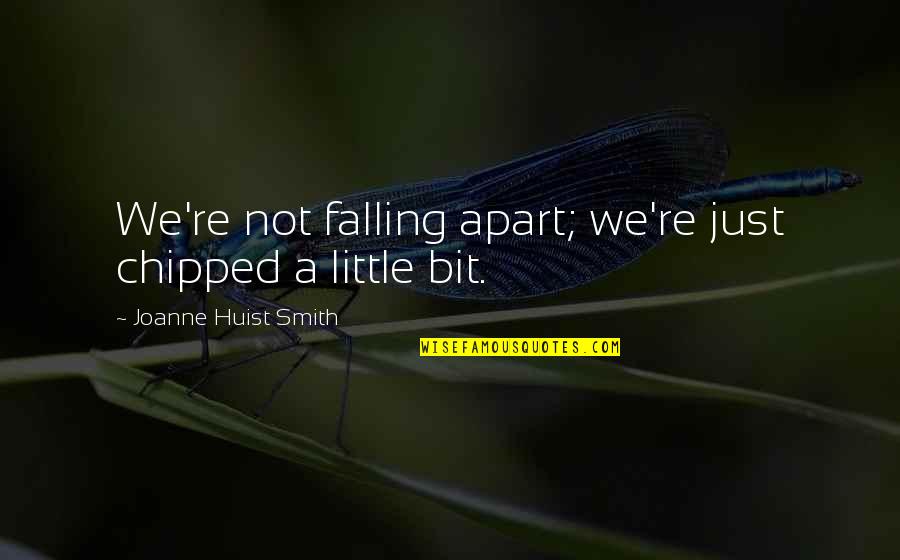 We're not falling apart; we're just chipped a little bit. —
Joanne Huist Smith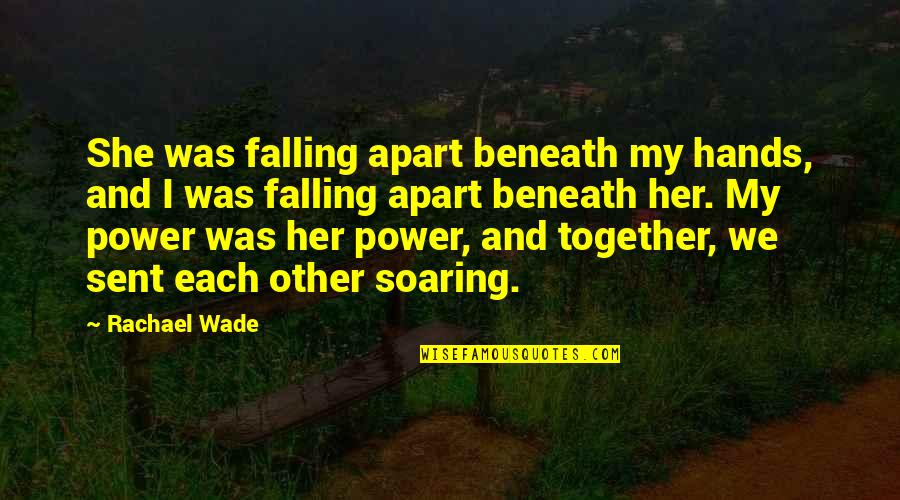 She was falling apart beneath my hands, and I was falling apart beneath her. My power was her power, and together, we sent each other soaring. —
Rachael Wade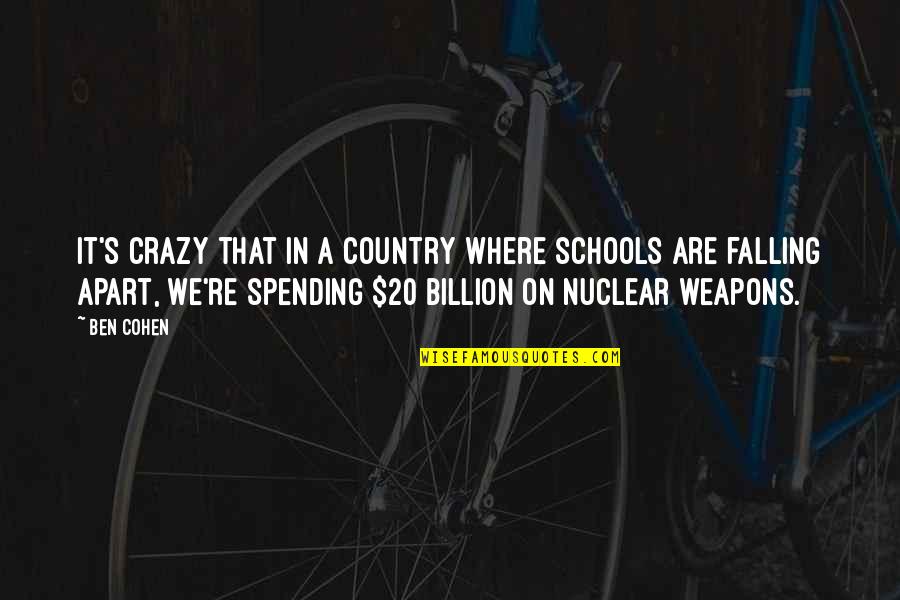 It's crazy that in a country where schools are falling apart, we're spending $20 billion on nuclear weapons. —
Ben Cohen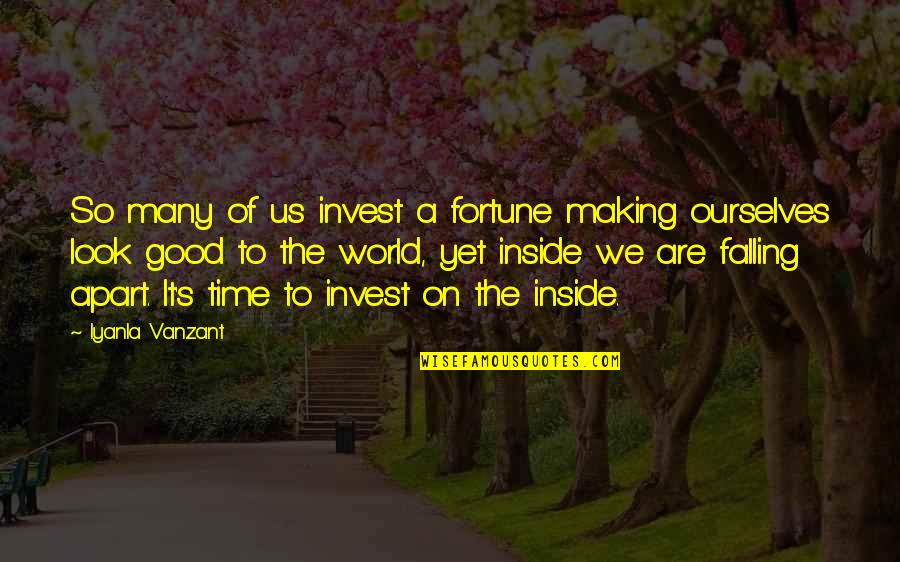 So many of us invest a fortune making ourselves look good to the world, yet inside we are falling apart. It's time to invest on the inside. —
Iyanla Vanzant