We Don't Speak Quotes
Collection of top 32 famous quotes about We Don't Speak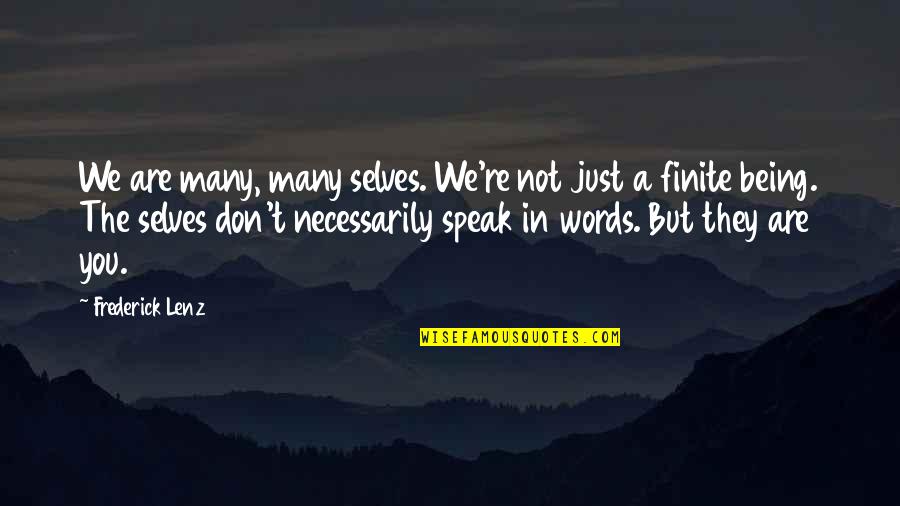 We are many, many selves. We're not just a finite being. The selves don't necessarily speak in words. But they are you.
—
Frederick Lenz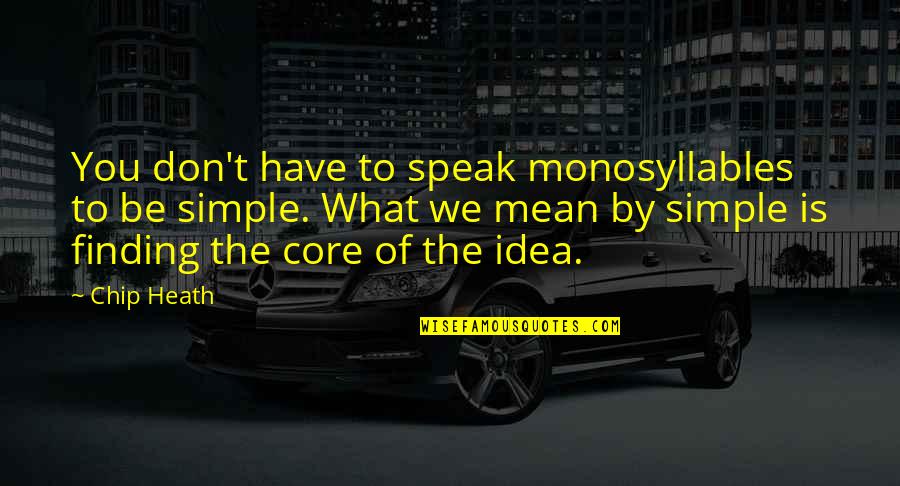 You don't have to speak monosyllables to be simple. What we mean by simple is finding the core of the idea.
—
Chip Heath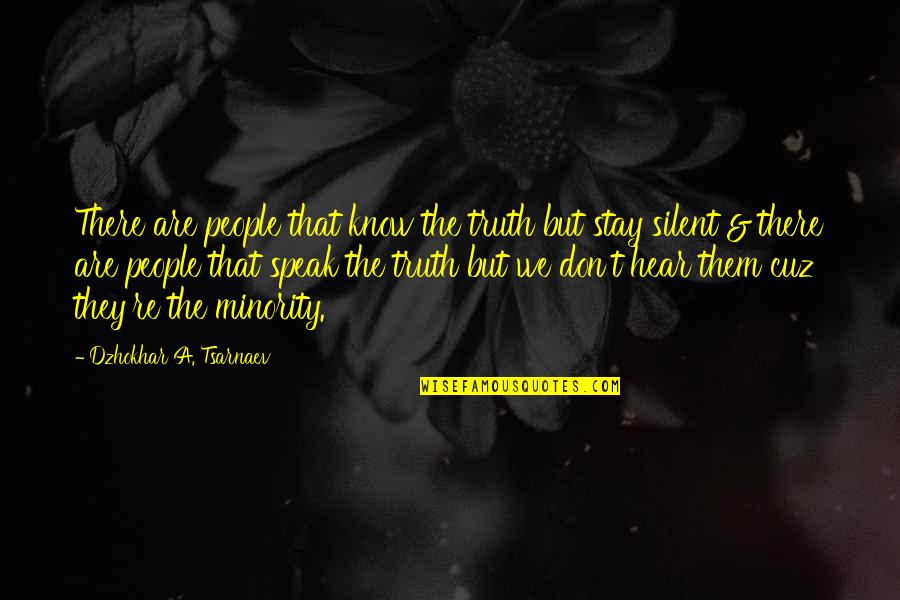 There are people that know the truth but stay silent & there are people that speak the truth but we don't hear them cuz they're the minority.
—
Dzhokhar A. Tsarnaev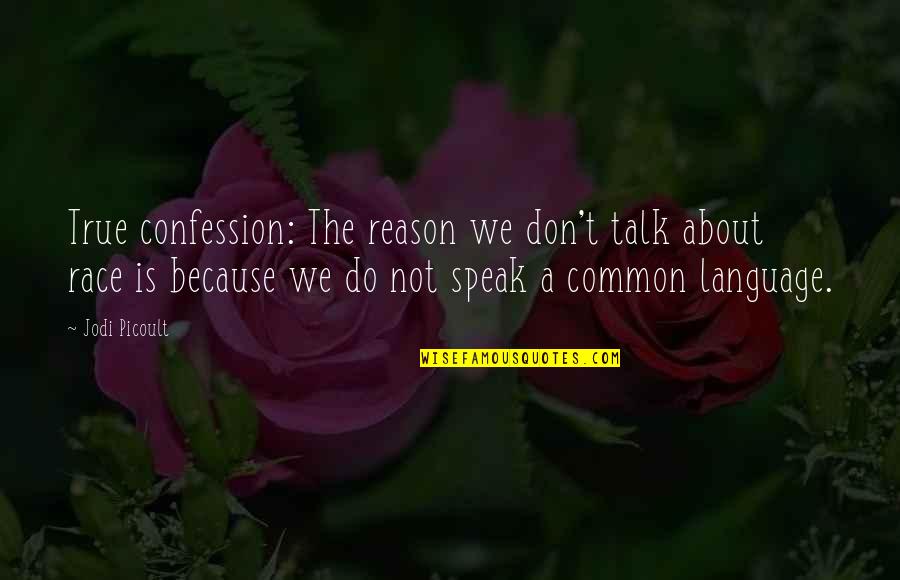 True confession: The reason we don't talk about race is because we do not speak a common language.
—
Jodi Picoult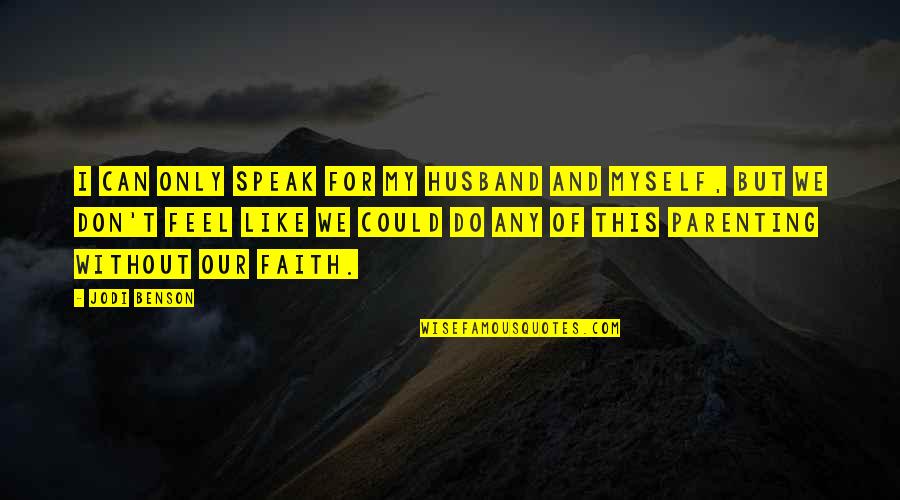 I can only speak for my husband and myself, but we don't feel like we could do any of this parenting without our faith.
—
Jodi Benson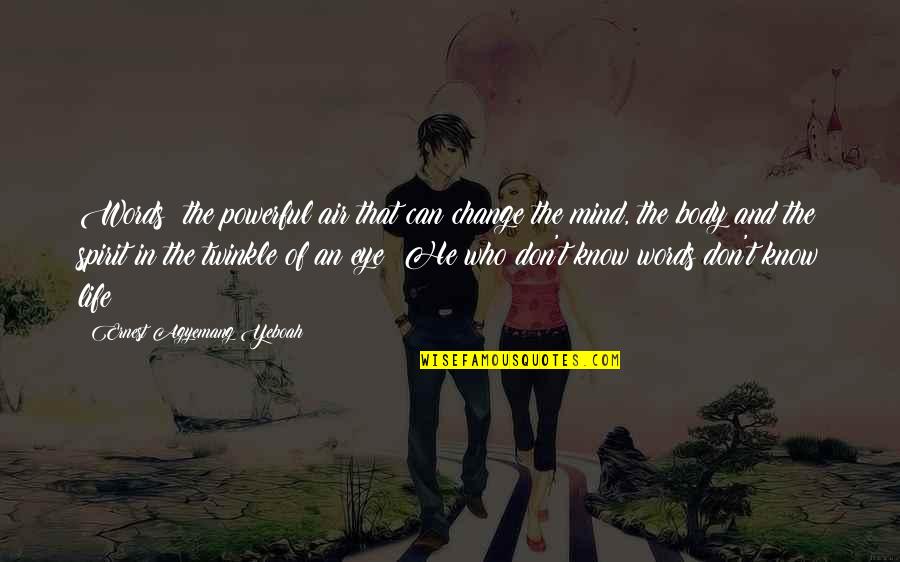 Words; the powerful air that can change the mind, the body and the spirit in the twinkle of an eye! He who don't know words don't know life!
—
Ernest Agyemang Yeboah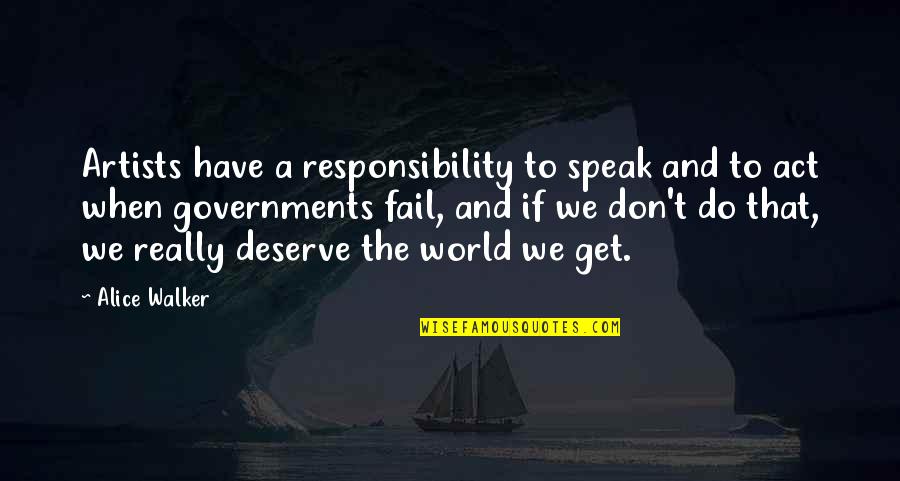 Artists have a responsibility to speak and to act when governments fail, and if we don't do that, we really deserve the world we get.
—
Alice Walker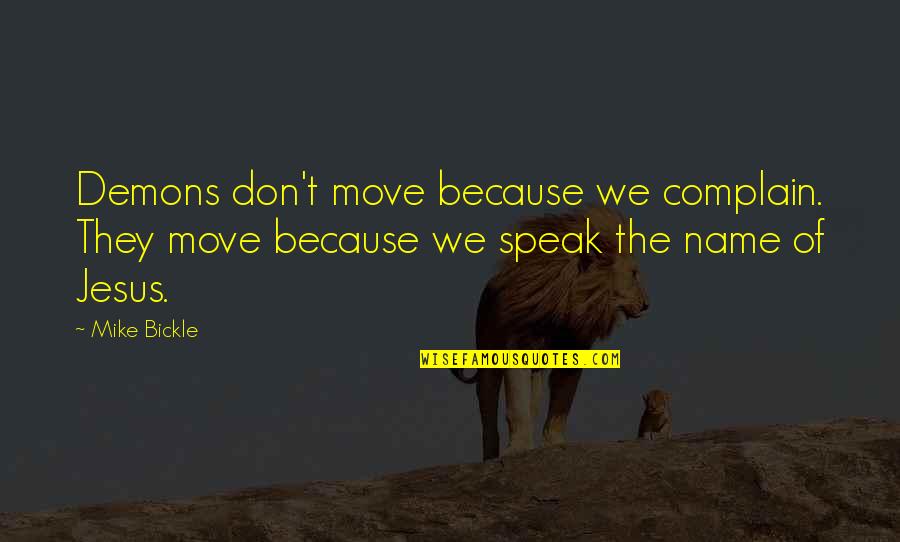 Demons don't move because we complain. They move because we speak the name of Jesus.
—
Mike Bickle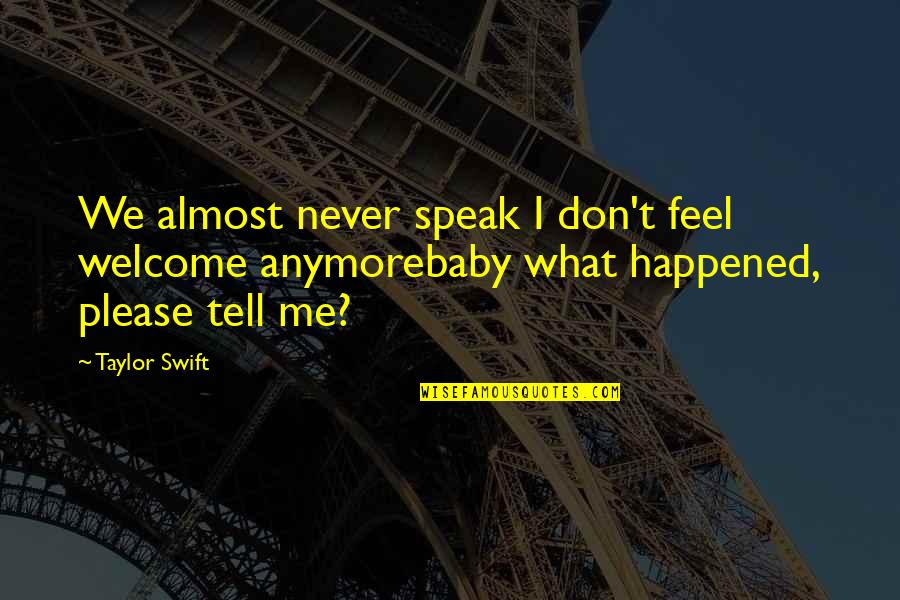 We almost never speak
I don't feel welcome anymore
baby what happened, please tell me? —
Taylor Swift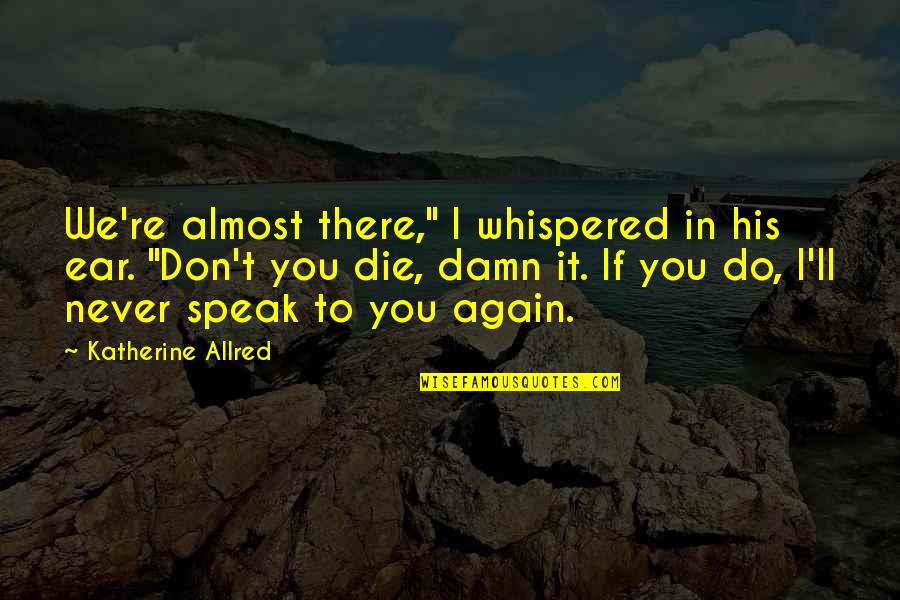 We're almost there," I whispered in his ear. "Don't you die, damn it. If you do, I'll never speak to you again. —
Katherine Allred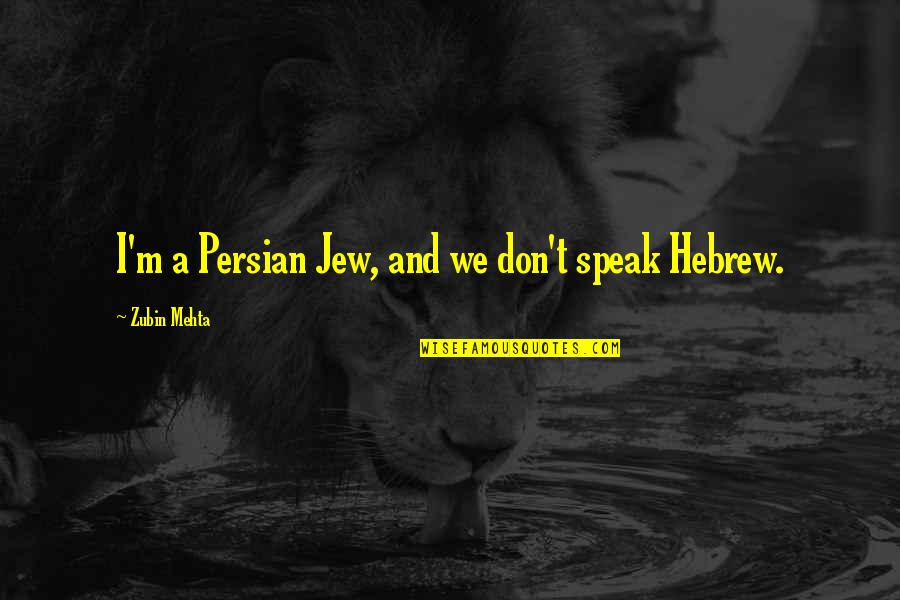 I'm a Persian Jew, and
we don't speak
Hebrew. —
Zubin Mehta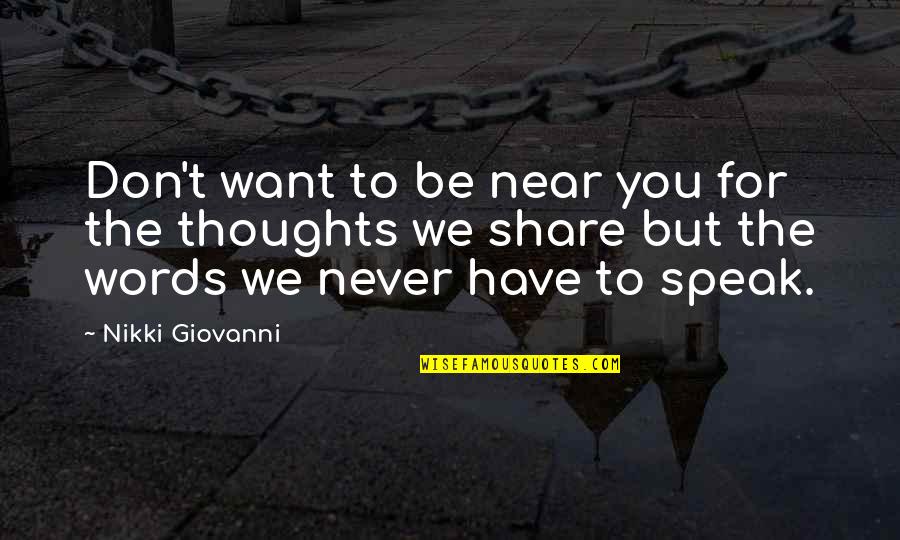 Don't want to be near you for the thoughts we share but the words we never have to speak. —
Nikki Giovanni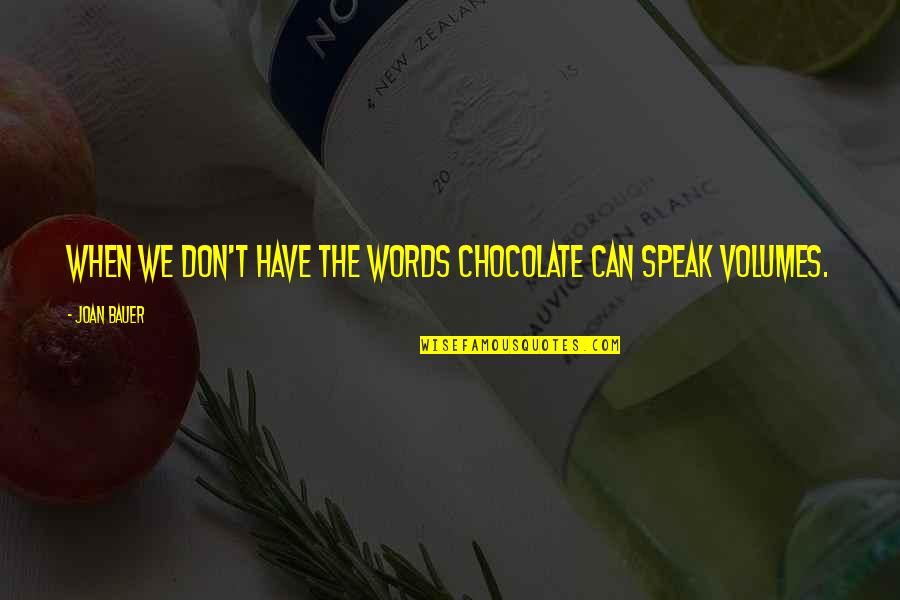 When we don't have the words chocolate can speak volumes. —
Joan Bauer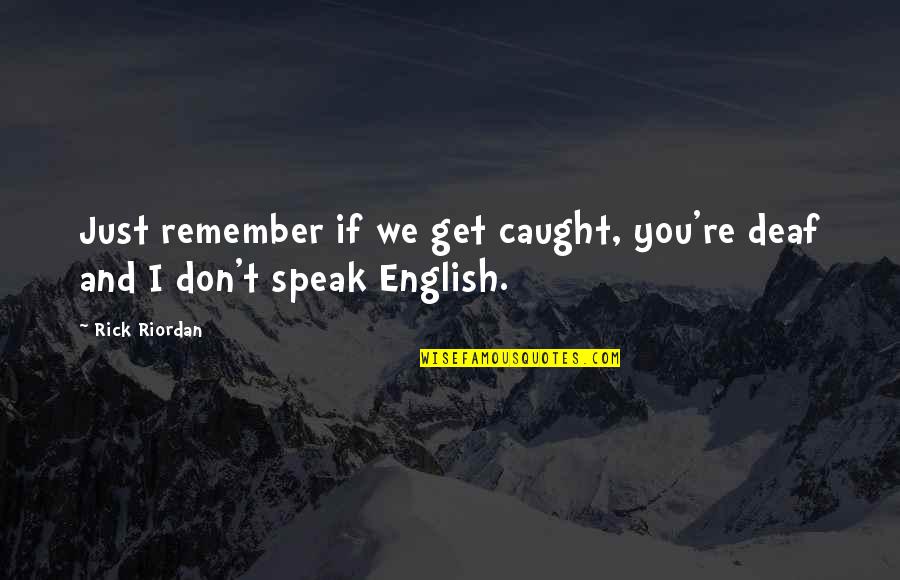 Just remember if we get caught, you're deaf and I don't speak English. —
Rick Riordan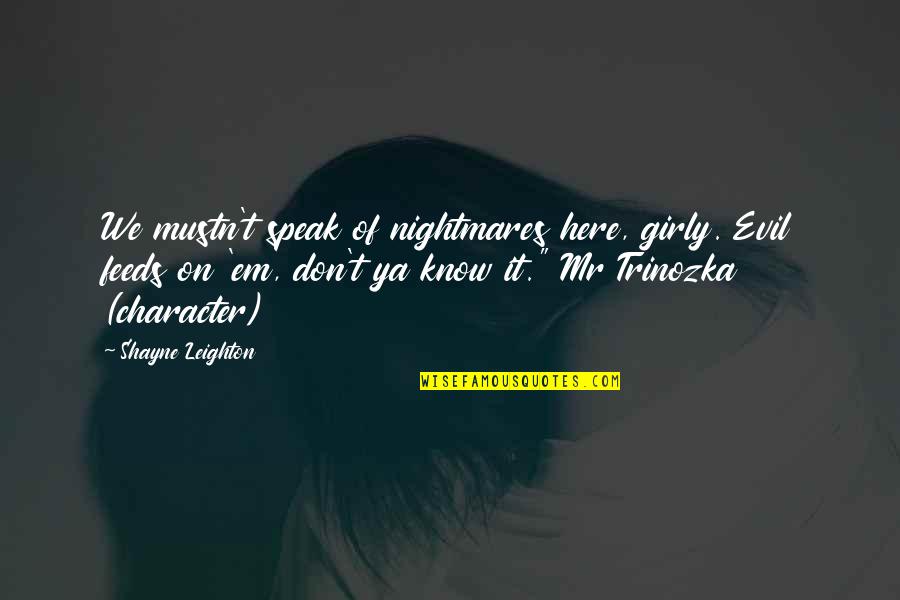 We mustn't speak of nightmares here, girly. Evil feeds on 'em, don't ya know it." Mr Trinozka (character) —
Shayne Leighton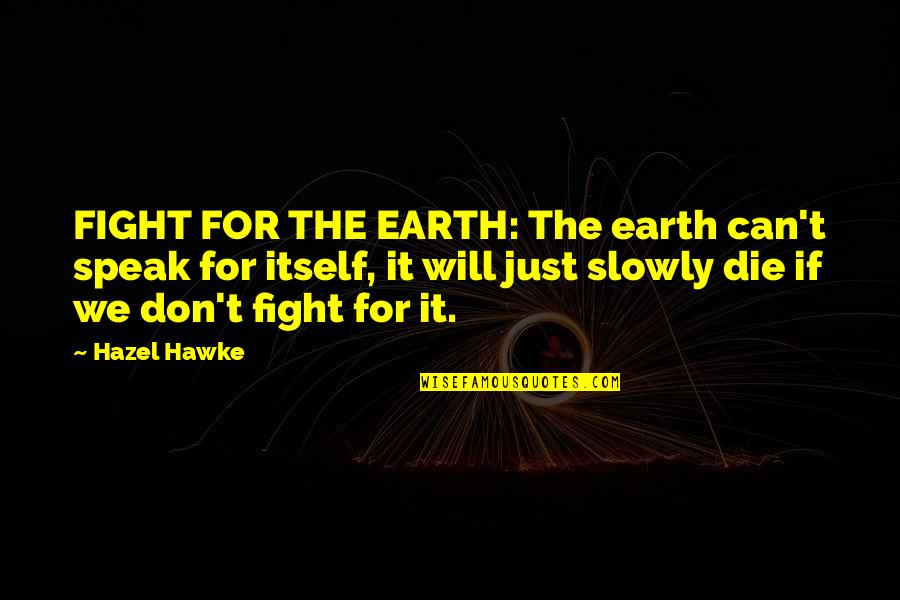 FIGHT FOR THE EARTH: The earth can't speak for itself, it will just slowly die if we don't fight for it. —
Hazel Hawke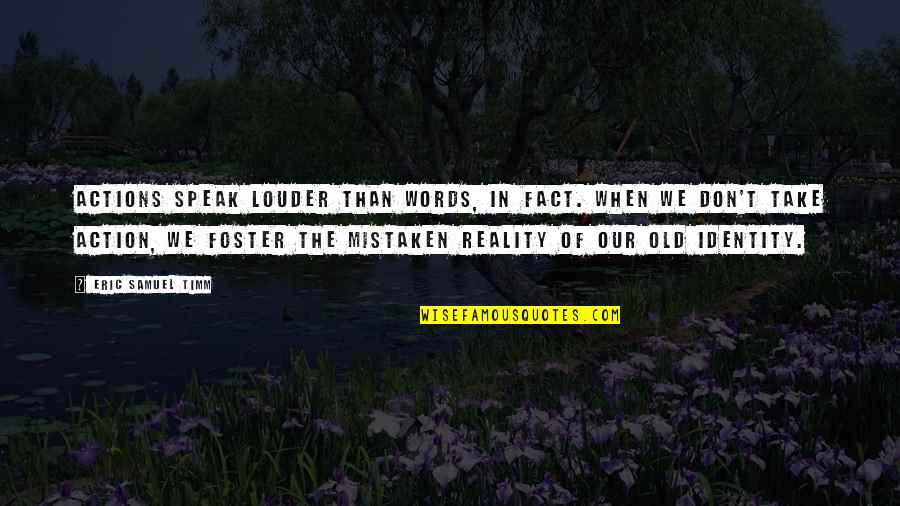 Actions speak louder than words, in fact. When we don't take action, we foster the mistaken reality of our old identity. —
Eric Samuel Timm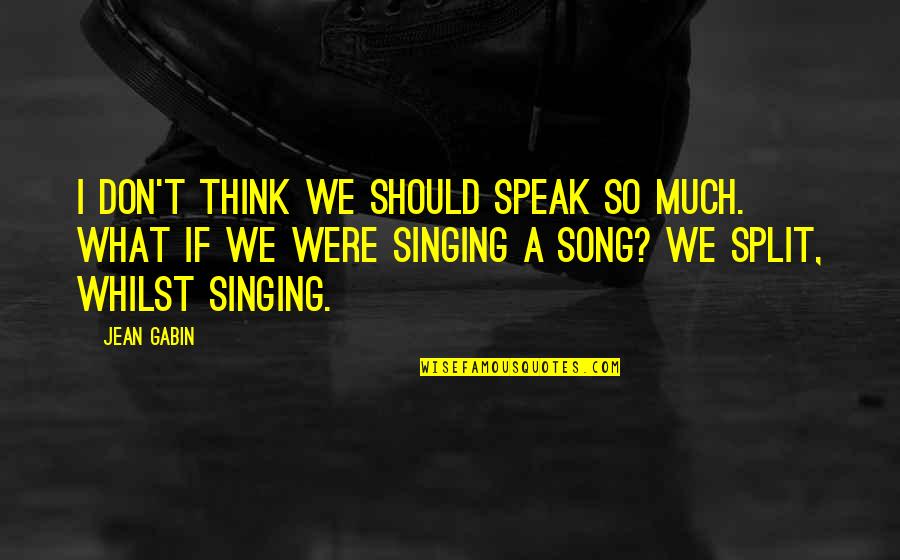 I don't think we should speak so much. What if we were singing a song? We split, whilst singing. —
Jean Gabin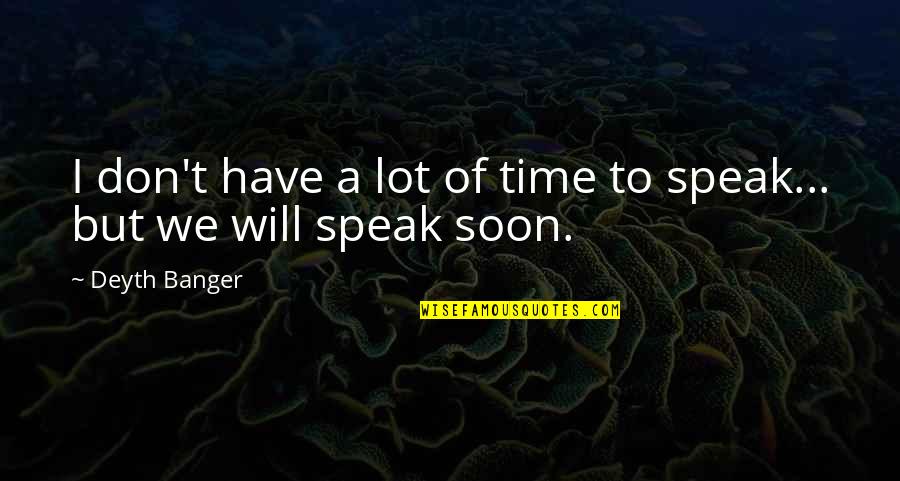 I don't have a lot of time to speak... but we will speak soon. —
Deyth Banger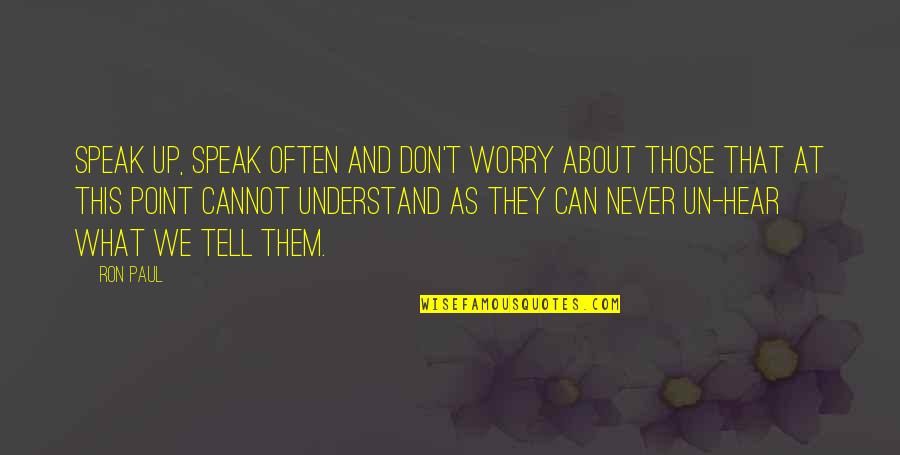 Speak up, speak often and don't worry about those that at this point cannot understand as they can never un-hear what we tell them. —
Ron Paul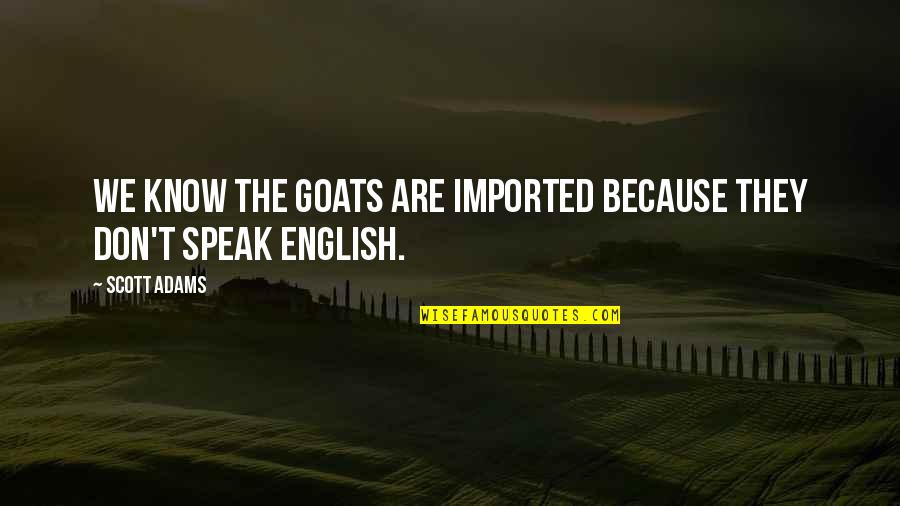 We know the goats are imported because they don't speak English. —
Scott Adams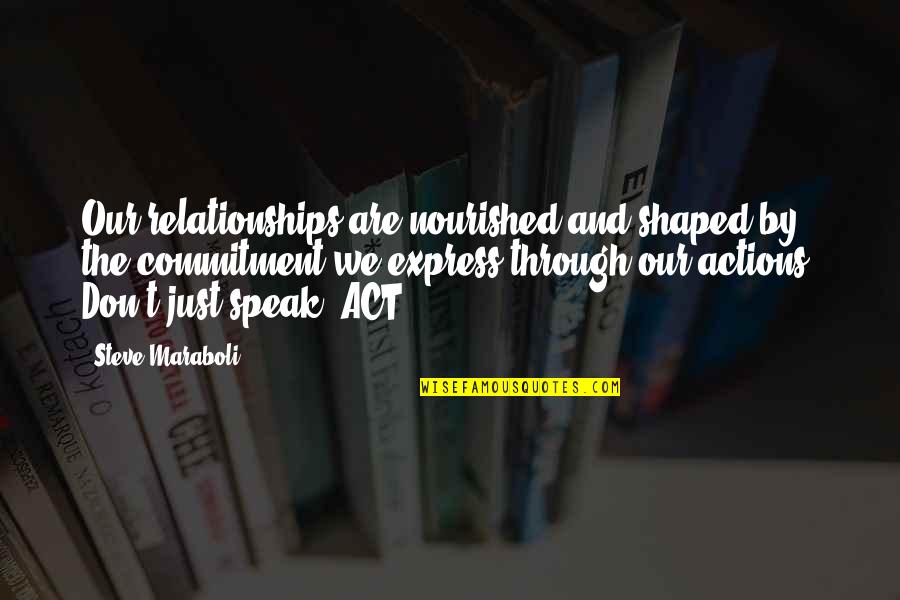 Our relationships are nourished and shaped by the commitment we express through our actions. Don't just speak; ACT! —
Steve Maraboli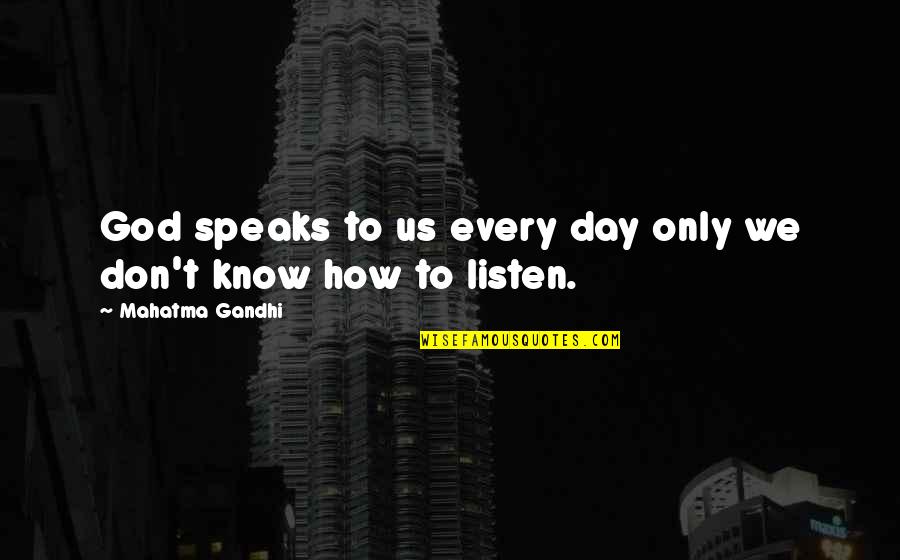 God speaks to us every day only we don't know how to listen. —
Mahatma Gandhi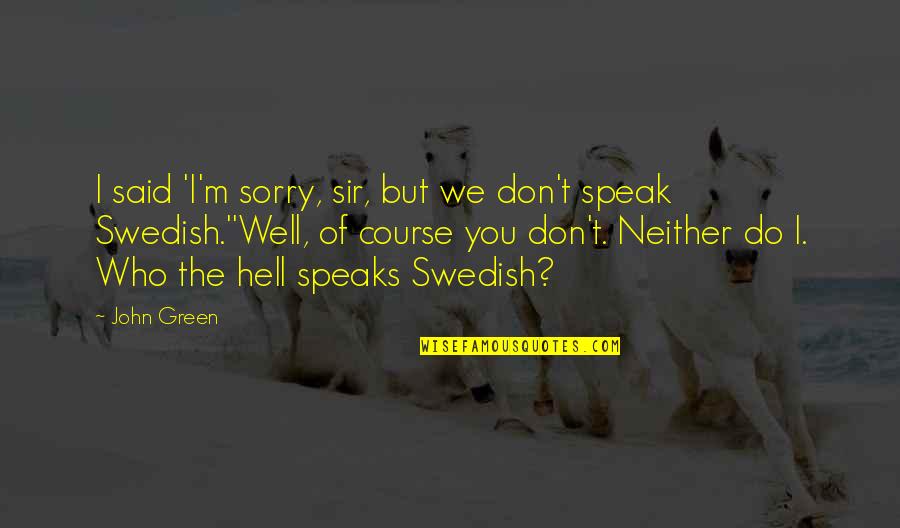 I said 'I'm sorry, sir, but
we don't speak
Swedish.'
'Well, of course you don't. Neither do I. Who the hell speaks Swedish? —
John Green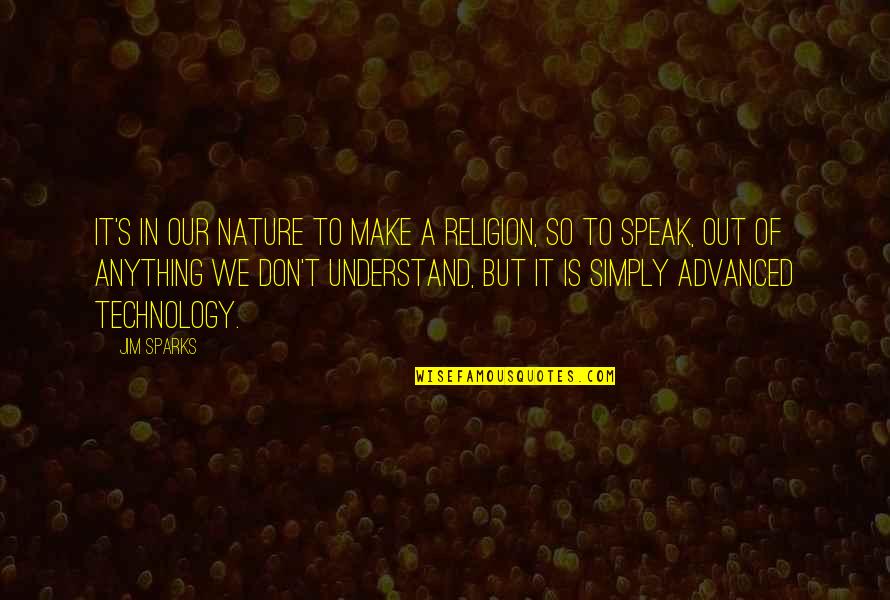 It's in our nature to make a religion, so to speak, out of anything we don't understand, but it is simply advanced technology. —
Jim Sparks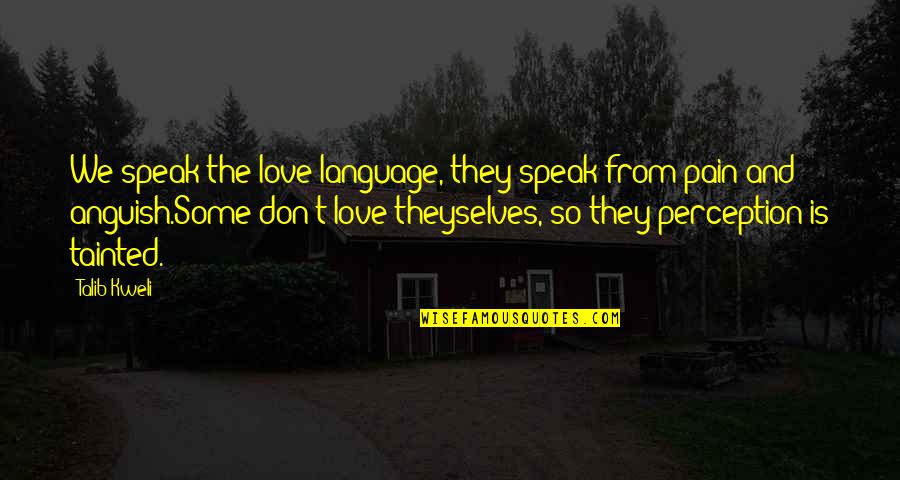 We speak the love language, they speak from pain and anguish.
Some don't love theyselves, so they perception is tainted. —
Talib Kweli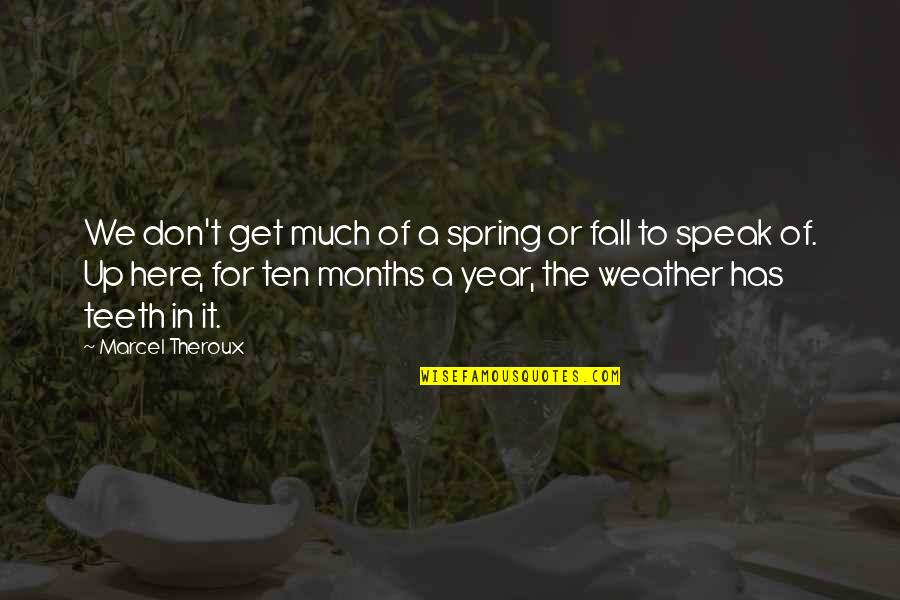 We don't get much of a spring or fall to speak of. Up here, for ten months a year, the weather has teeth in it. —
Marcel Theroux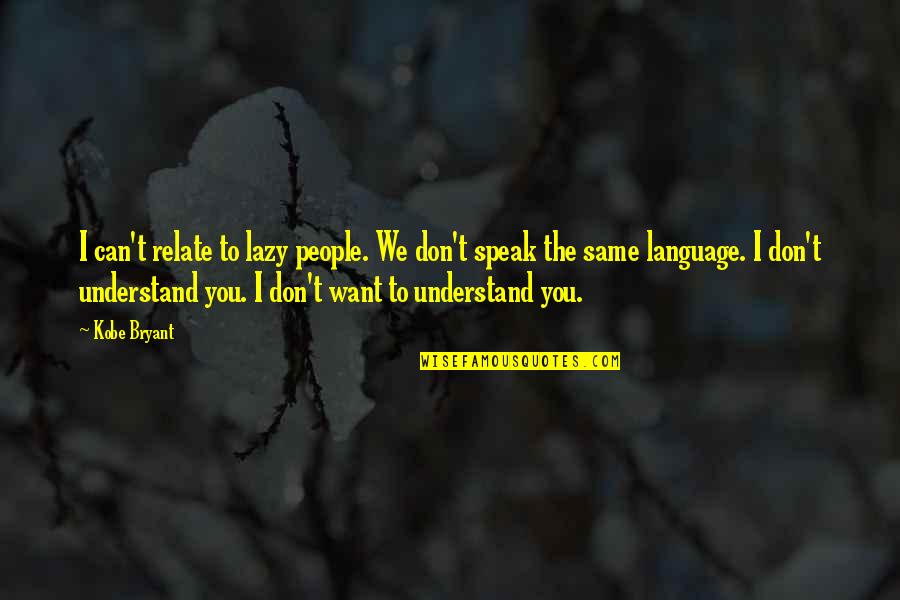 I can't relate to lazy people.
We don't speak
the same language. I don't understand you. I don't want to understand you. —
Kobe Bryant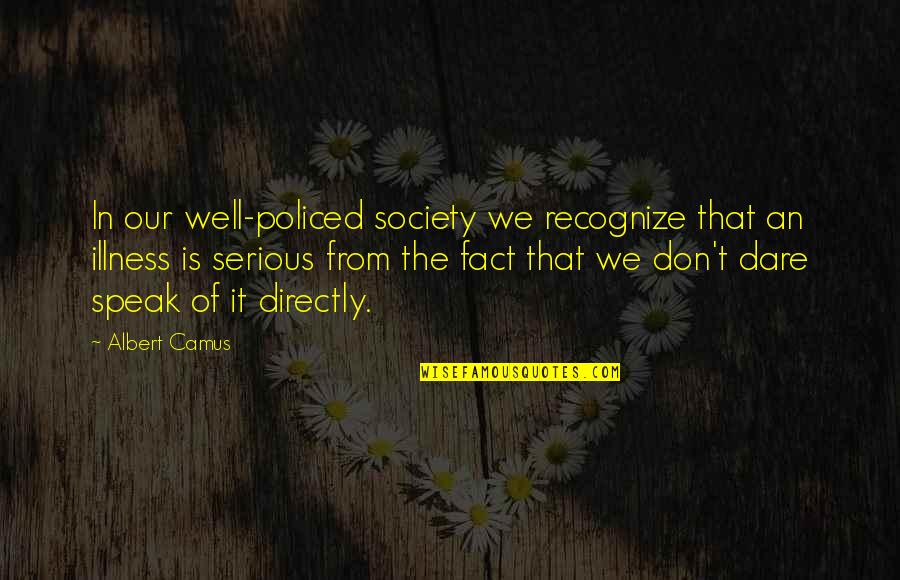 In our well-policed society we recognize that an illness is serious from the fact that we don't dare speak of it directly. —
Albert Camus