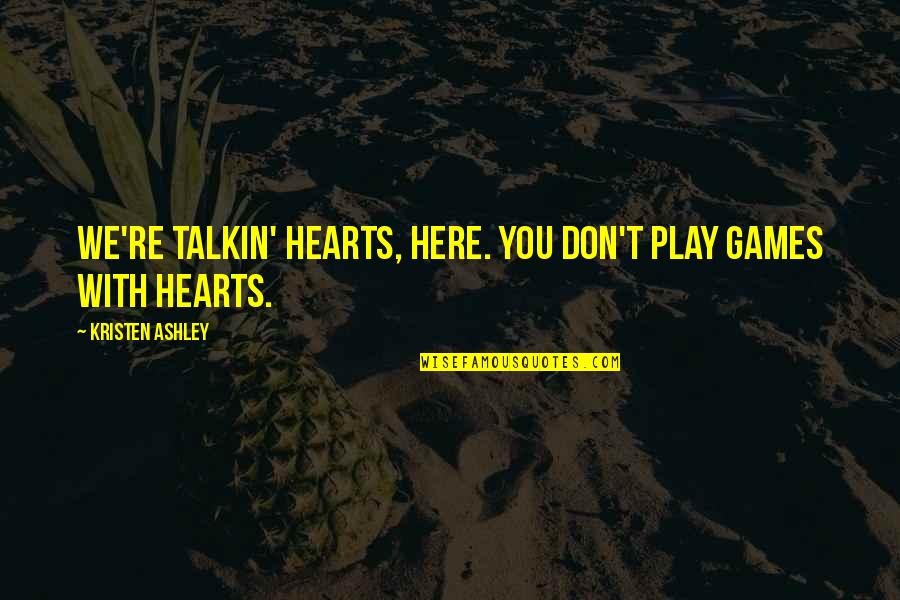 We're talkin' hearts, here. You don't play games with hearts.
—
Kristen Ashley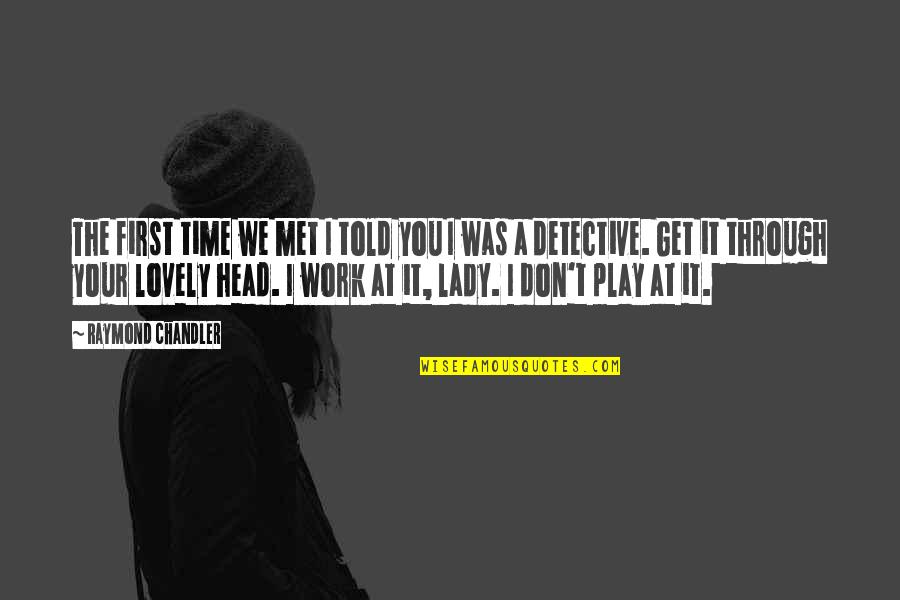 The first time we met I told you I was a detective. Get it through your lovely head. I work at it, lady. I don't play at it.
—
Raymond Chandler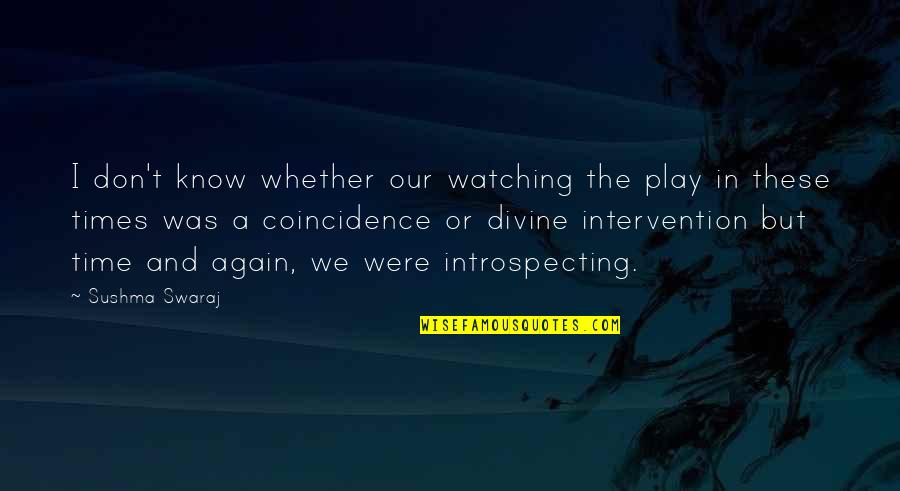 I don't know whether our watching the play in these times was a coincidence or divine intervention but time and again, we were introspecting.
—
Sushma Swaraj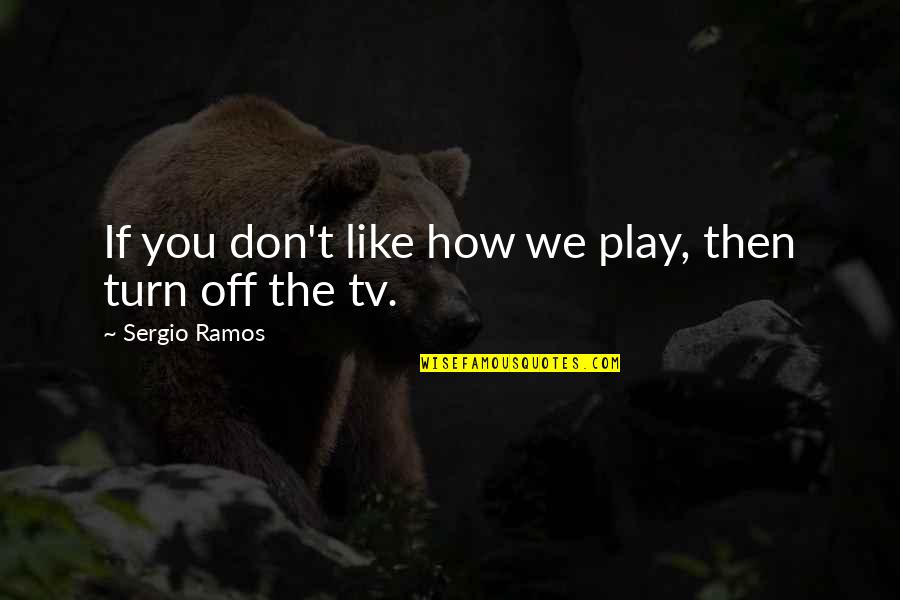 If you don't like how we play, then turn off the tv.
—
Sergio Ramos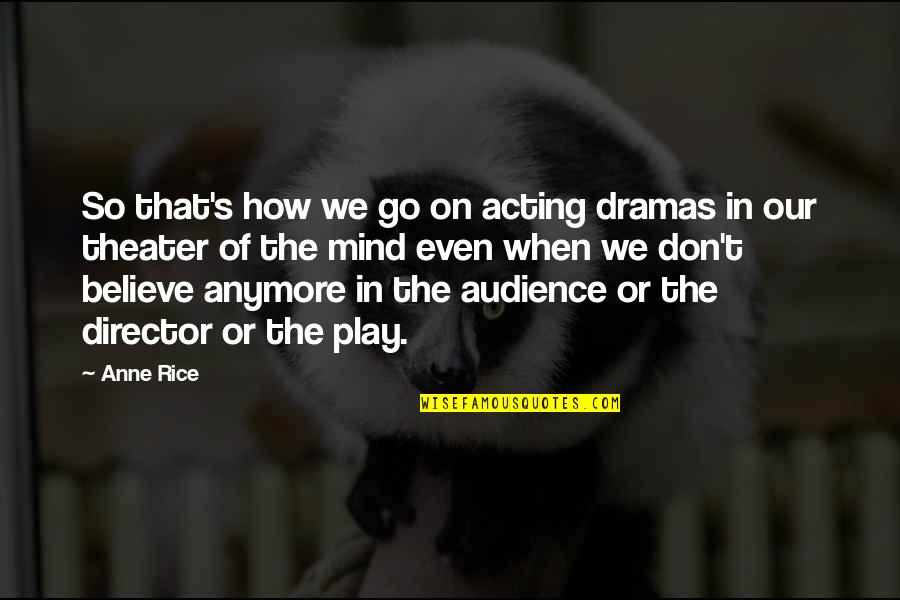 So that's how we go on acting dramas in our theater of the mind even when we don't believe anymore in the audience or the director or the play.
—
Anne Rice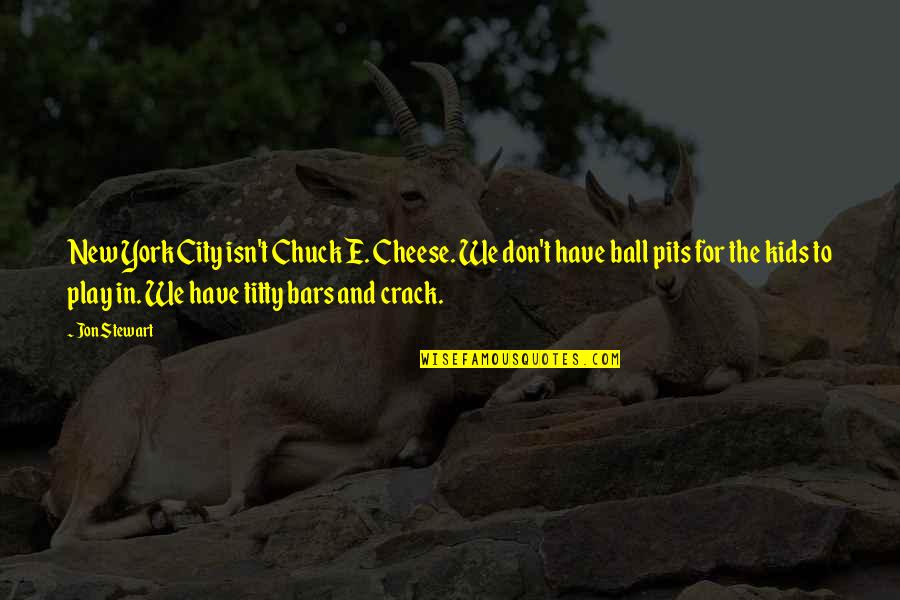 New York City isn't Chuck E. Cheese. We don't have ball pits for the kids to play in. We have titty bars and crack.
—
Jon Stewart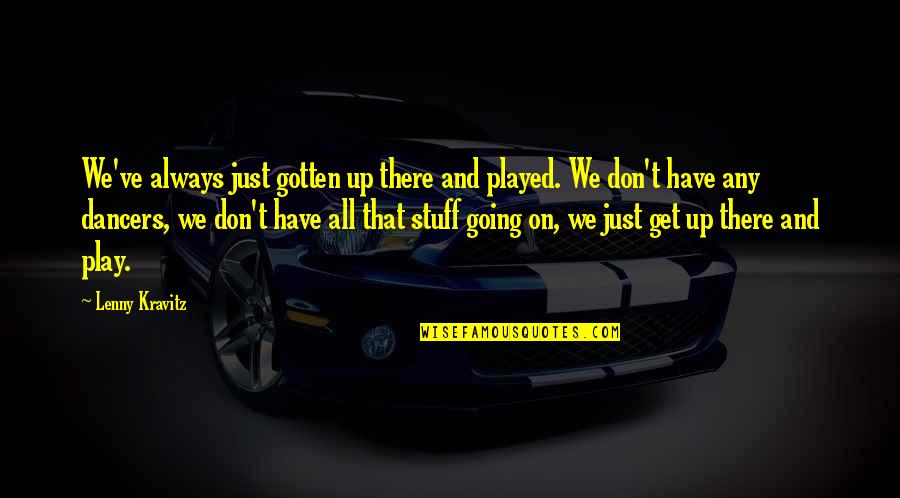 We've always just gotten up there and played. We don't have any dancers, we don't have all that stuff going on, we just get up there and play.
—
Lenny Kravitz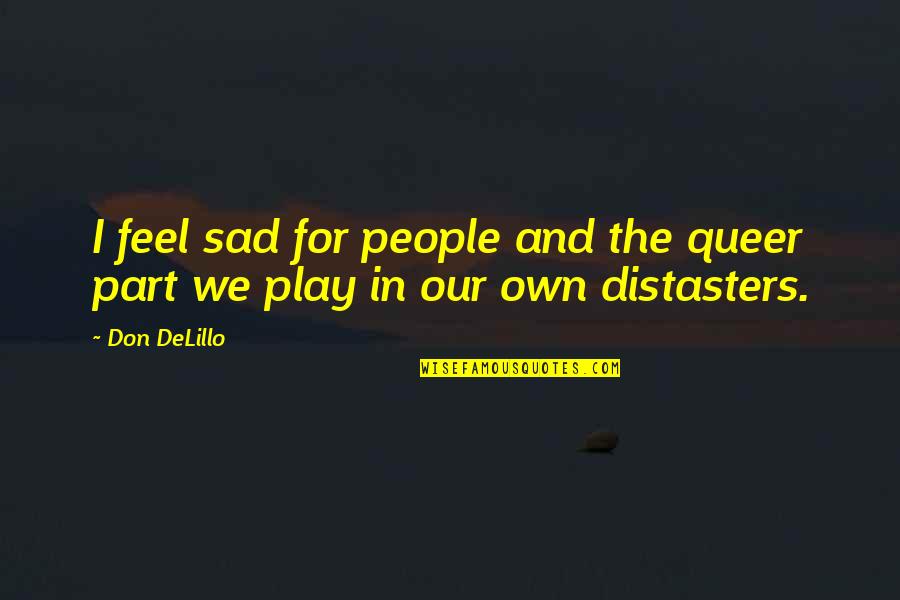 I feel sad for people and the queer part we play in our own distasters.
—
Don DeLillo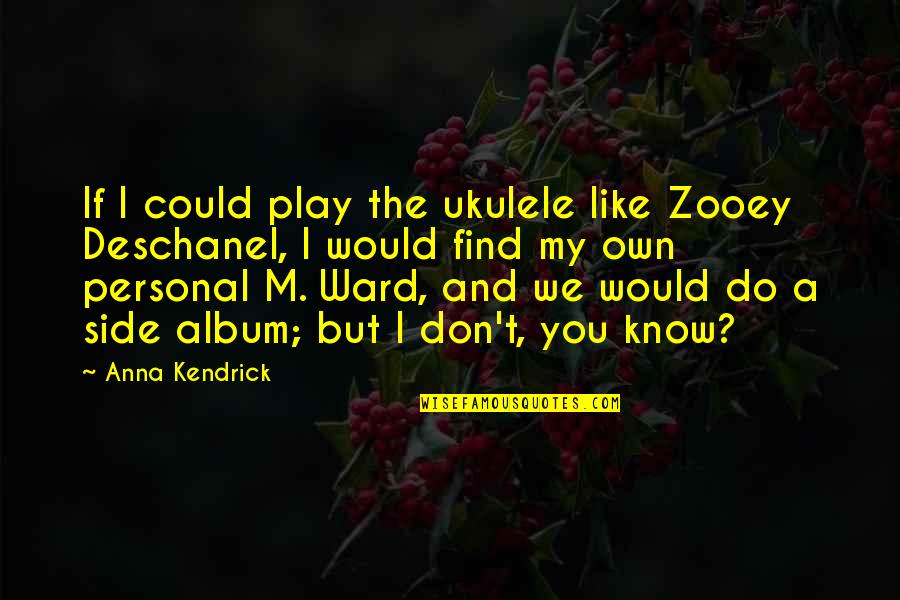 If I could play the ukulele like Zooey Deschanel, I would find my own personal M. Ward, and we would do a side album; but I don't, you know?
—
Anna Kendrick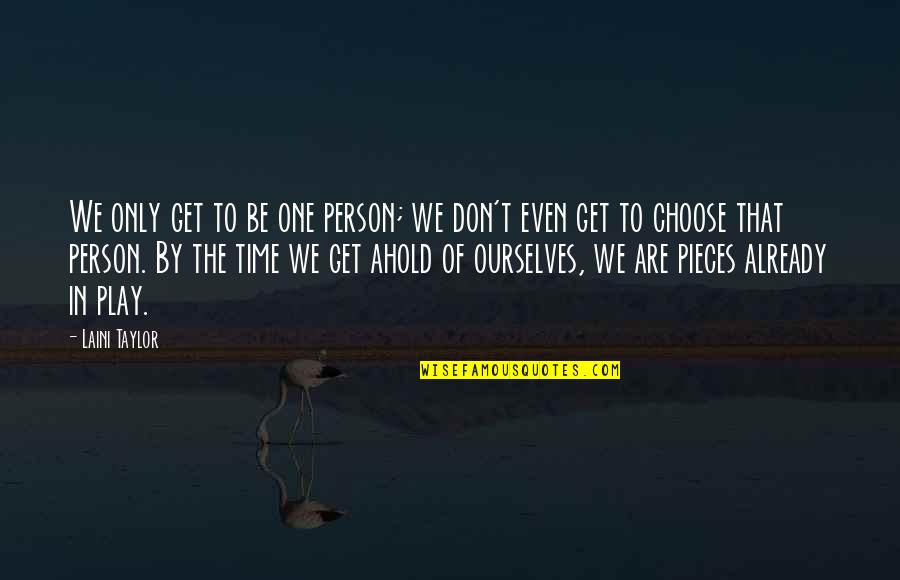 We only get to be one person; we don't even get to choose that person. By the time we get ahold of ourselves, we are pieces already in play.
—
Laini Taylor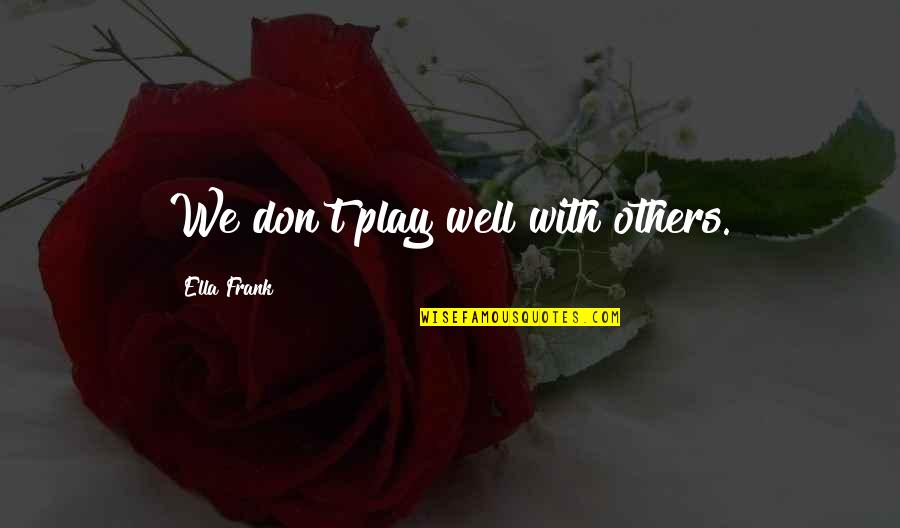 We don't play well with others.
—
Ella Frank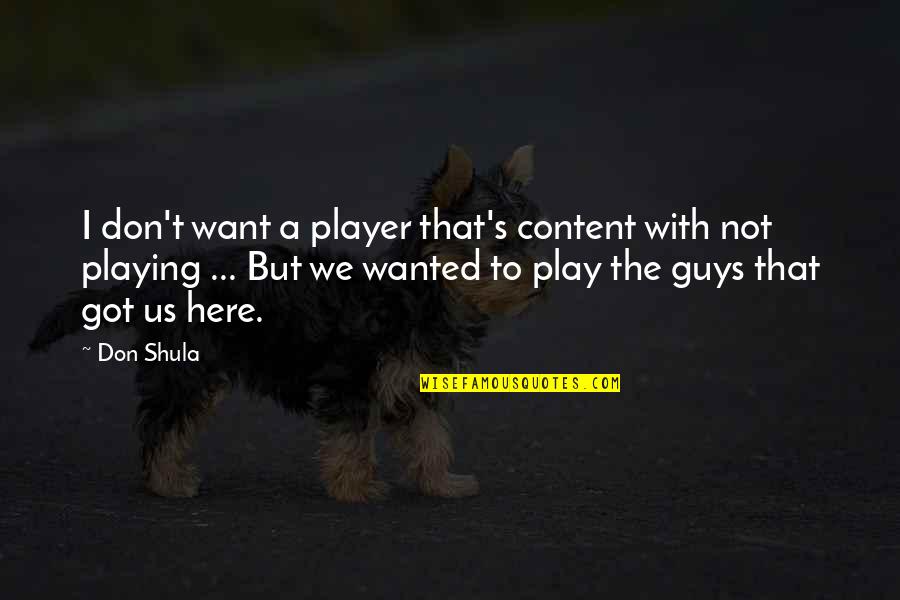 I don't want a player that's content with not playing ... But we wanted to play the guys that got us here.
—
Don Shula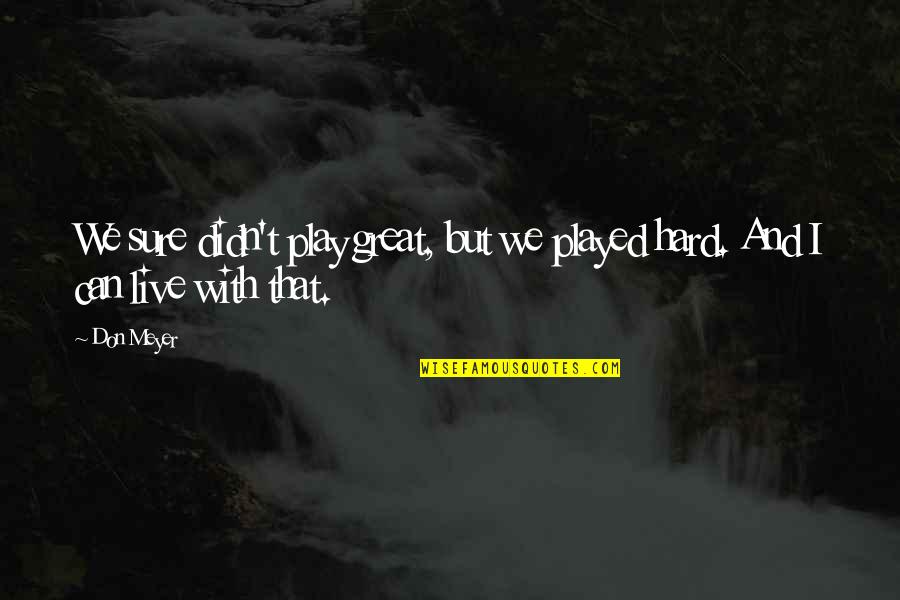 We sure didn't play great, but we played hard. And I can live with that.
—
Don Meyer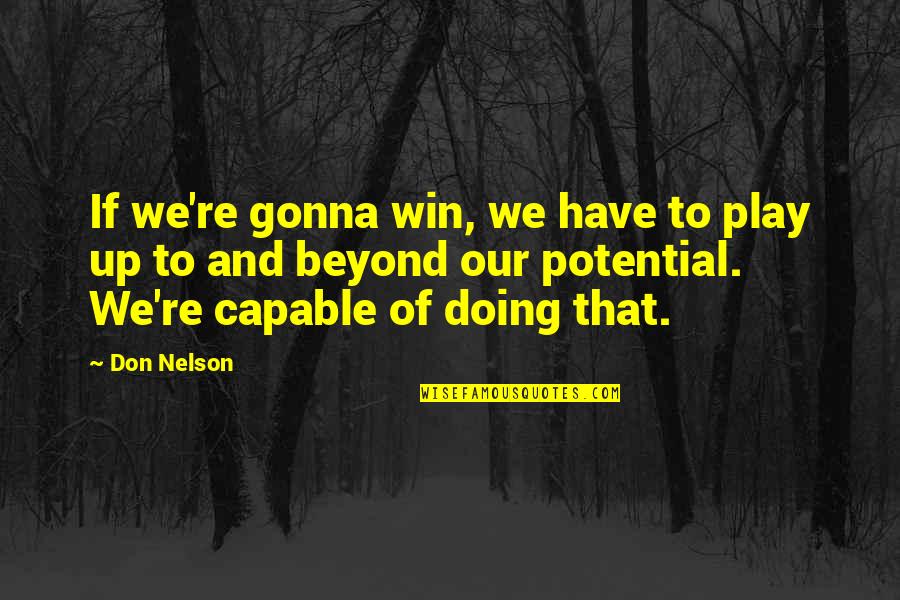 If we're gonna win, we have to play up to and beyond our potential. We're capable of doing that. —
Don Nelson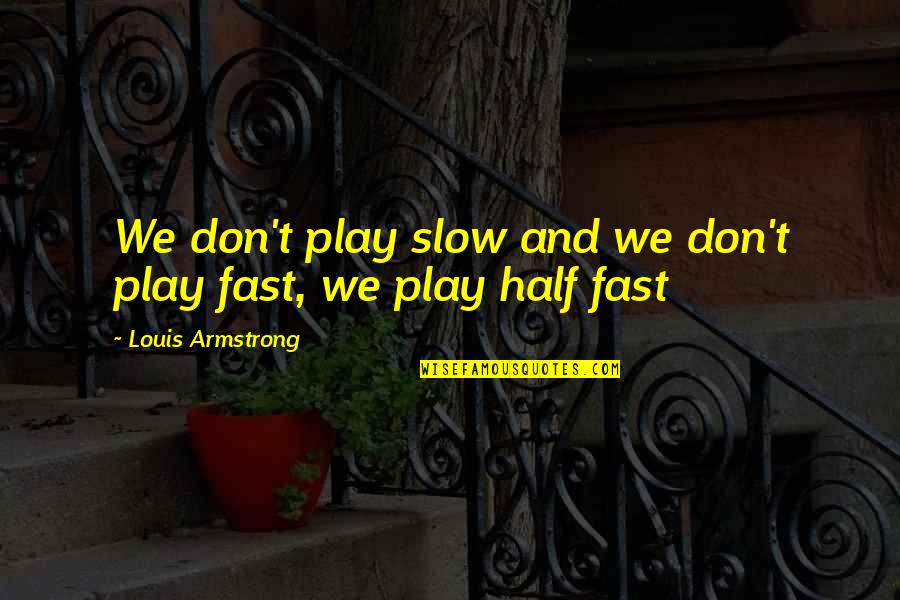 We don't play
slow and
we don't play
fast, we play half fast —
Louis Armstrong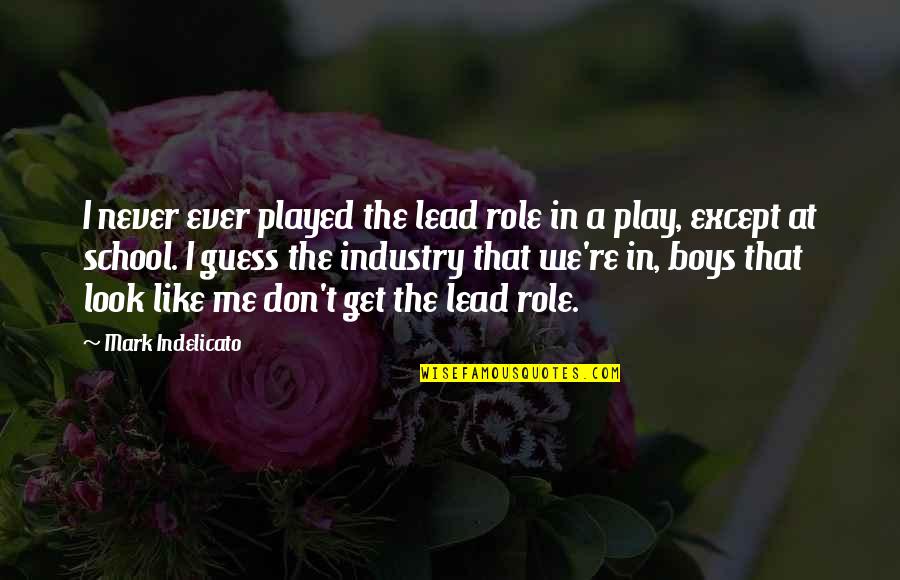 I never ever played the lead role in a play, except at school. I guess the industry that we're in, boys that look like me don't get the lead role. —
Mark Indelicato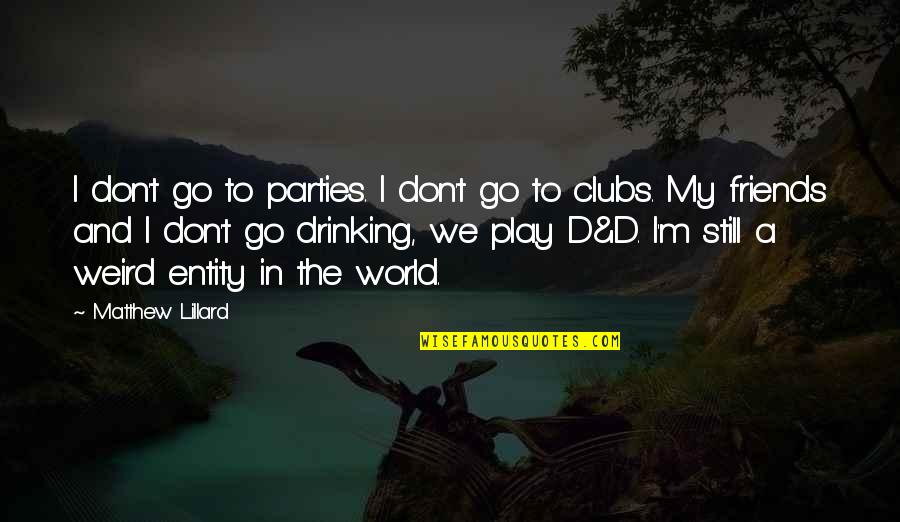 I don't go to parties. I don't go to clubs. My friends and I don't go drinking, we play D&D. I'm still a weird entity in the world. —
Matthew Lillard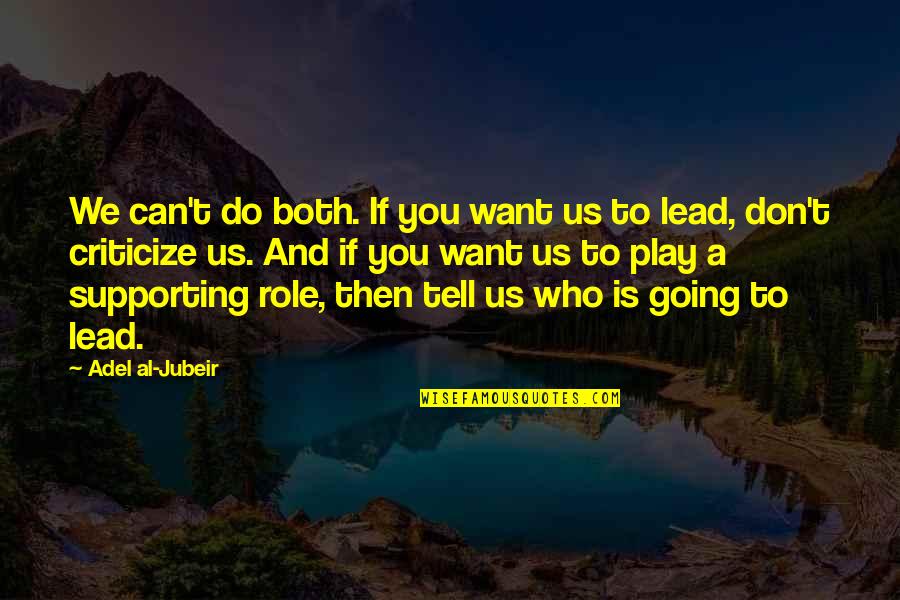 We can't do both. If you want us to lead, don't criticize us. And if you want us to play a supporting role, then tell us who is going to lead. —
Adel Al-Jubeir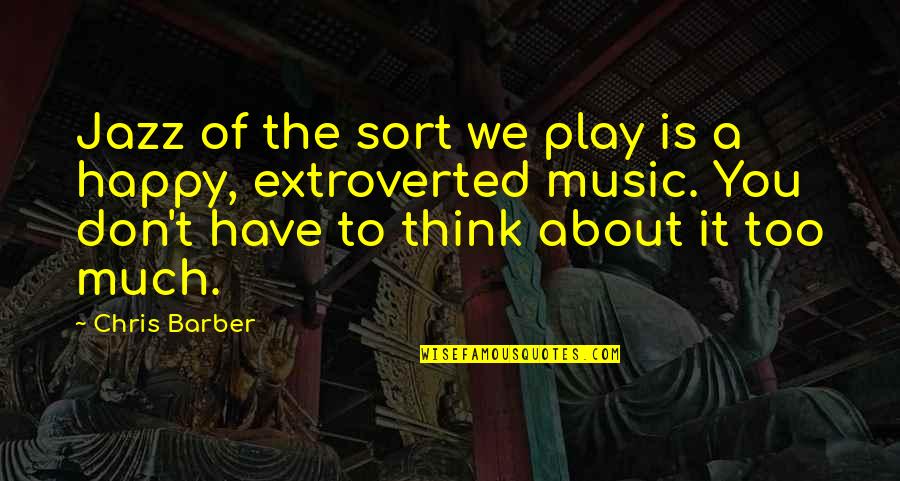 Jazz of the sort we play is a happy, extroverted music. You don't have to think about it too much. —
Chris Barber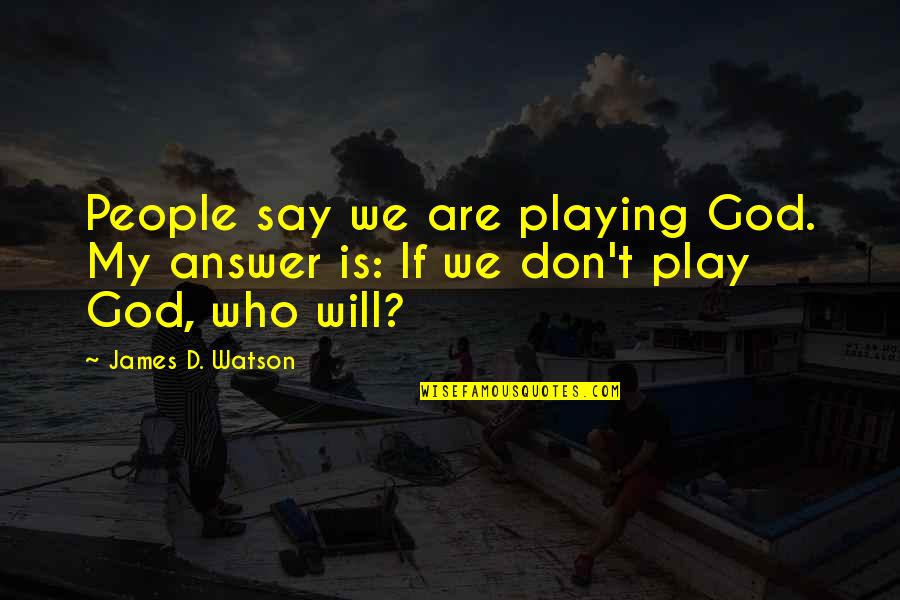 People say we are playing God. My answer is: If
we don't play
God, who will? —
James D. Watson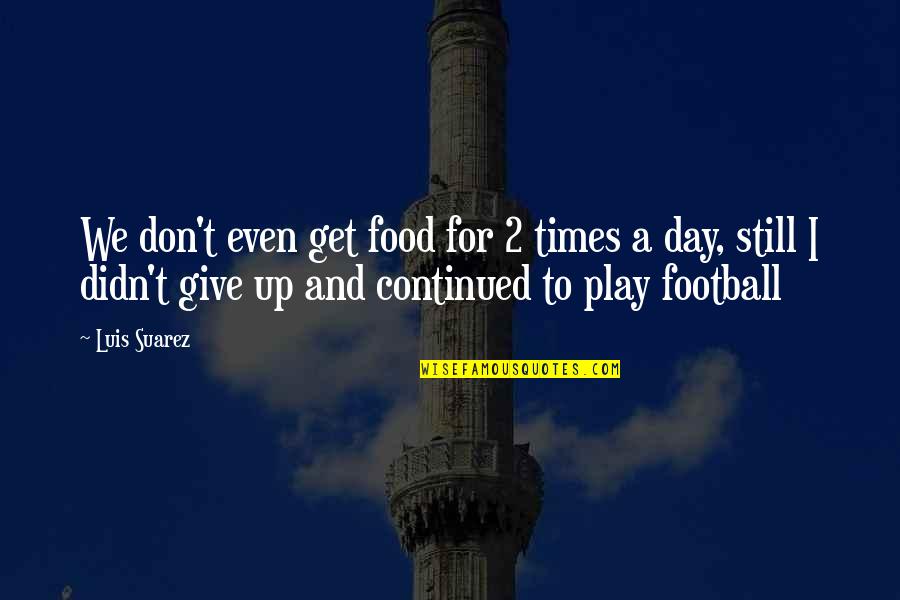 We don't even get food for 2 times a day, still I didn't give up and continued to play football —
Luis Suarez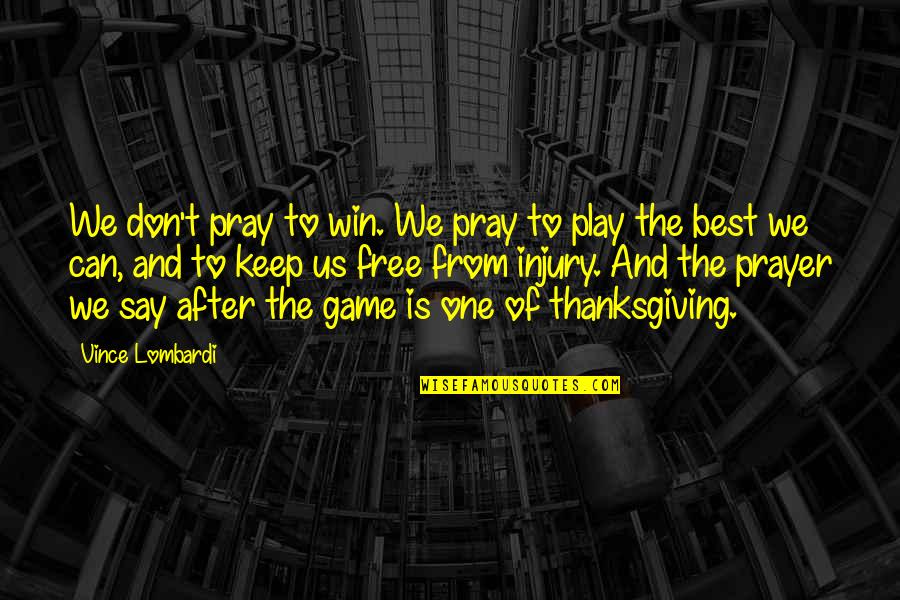 We don't pray to win. We pray to play the best we can, and to keep us free from injury. And the prayer we say after the game is one of thanksgiving. —
Vince Lombardi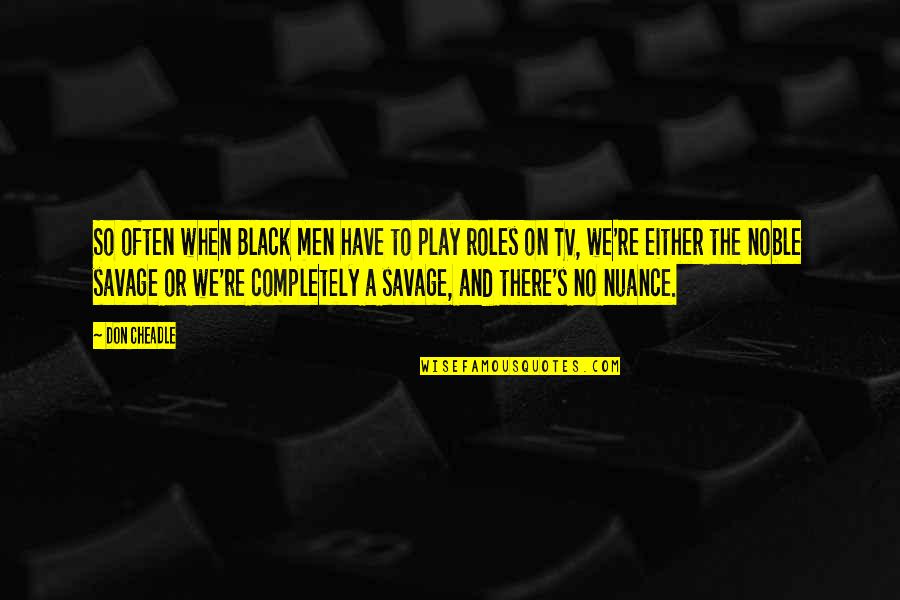 So often when Black men have to play roles on TV, we're either the noble savage or we're completely a savage, and there's no nuance. —
Don Cheadle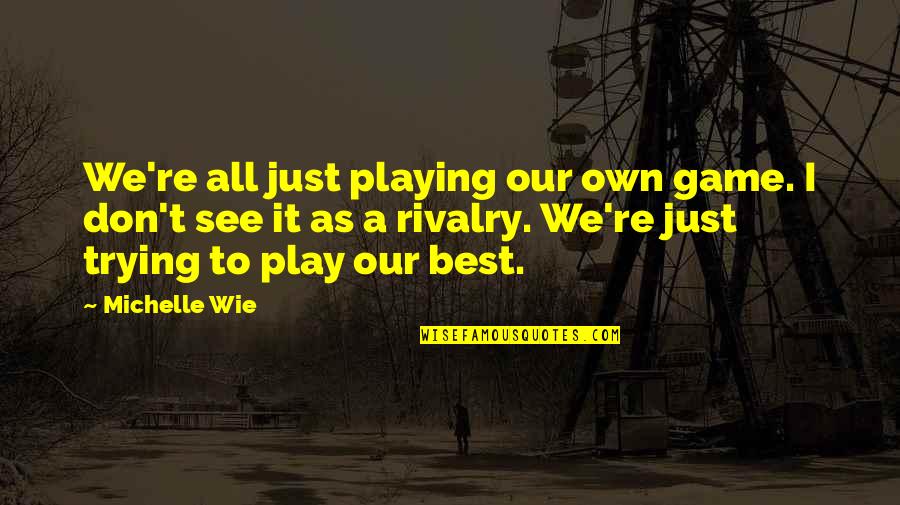 We're all just playing our own game. I don't see it as a rivalry. We're just trying to play our best. —
Michelle Wie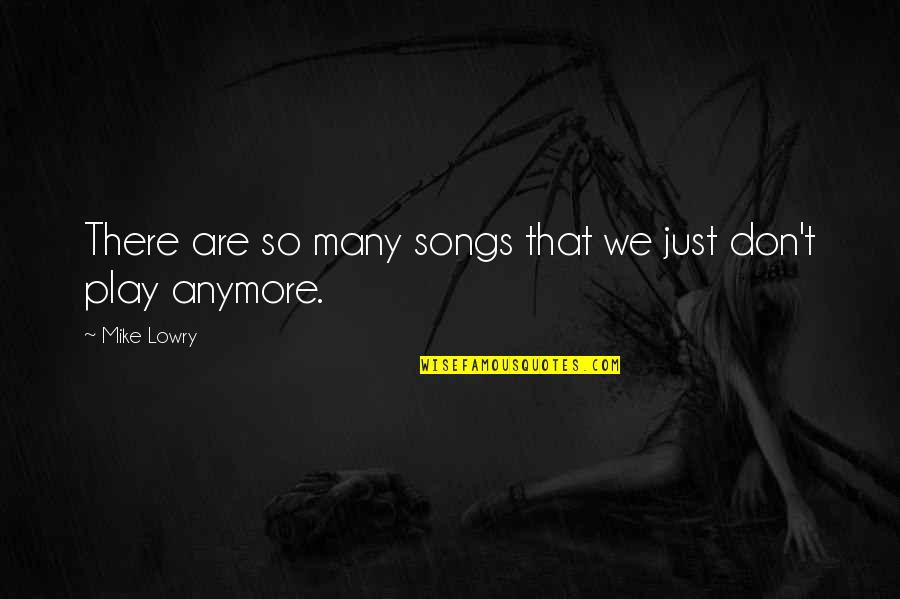 There are so many songs that we just don't play anymore. —
Mike Lowry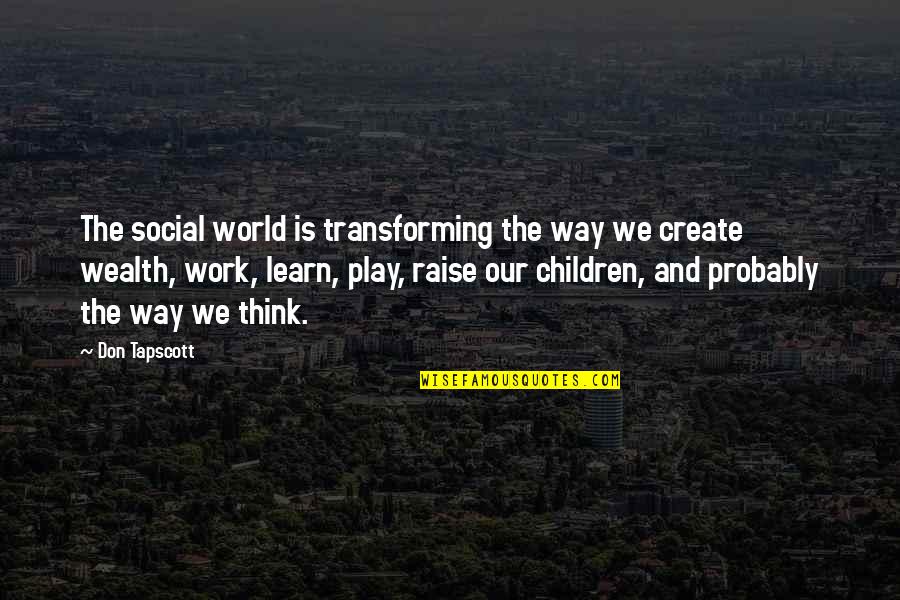 The social world is transforming the way we create wealth, work, learn, play, raise our children, and probably the way we think. —
Don Tapscott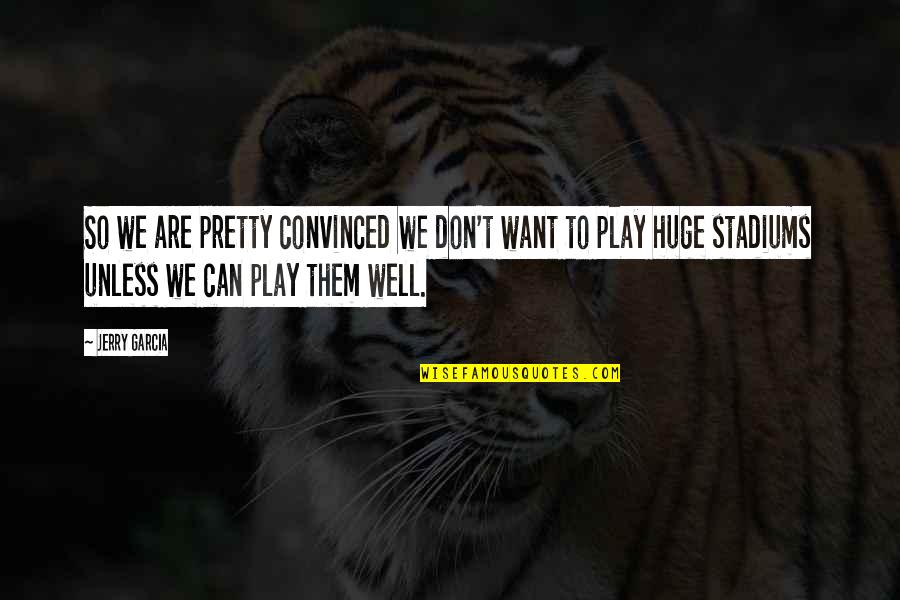 So we are pretty convinced we don't want to play huge stadiums unless we can play them well. —
Jerry Garcia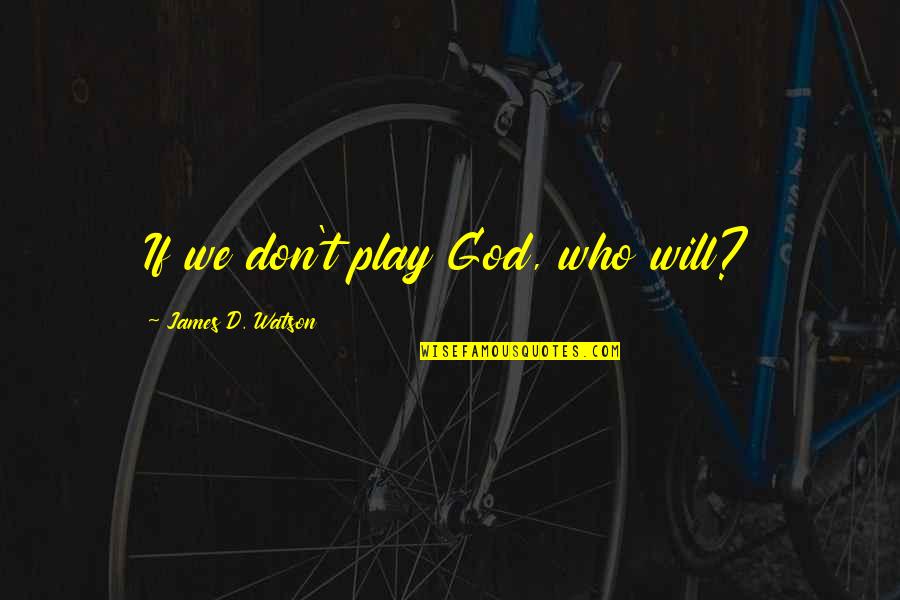 If
we don't play
God, who will? —
James D. Watson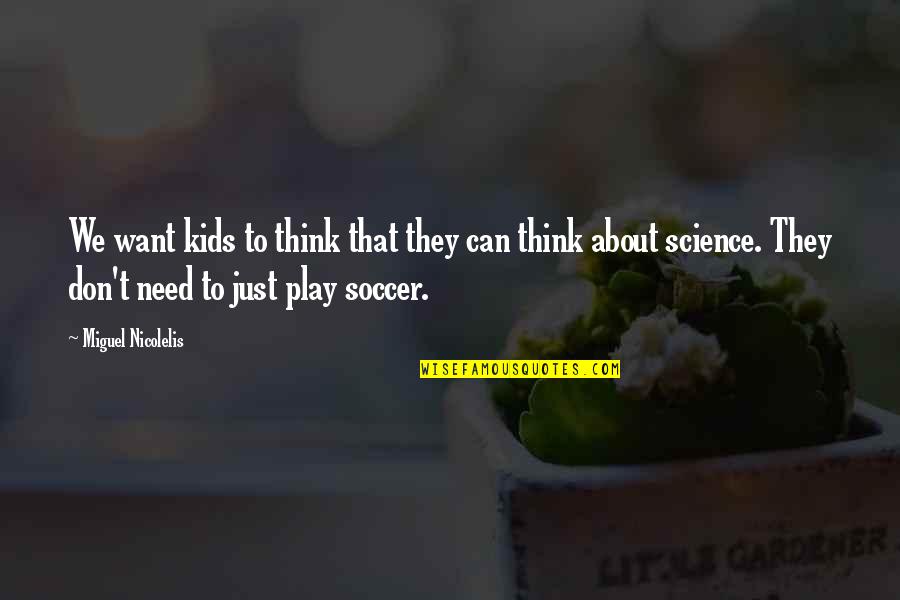 We want kids to think that they can think about science. They don't need to just play soccer. —
Miguel Nicolelis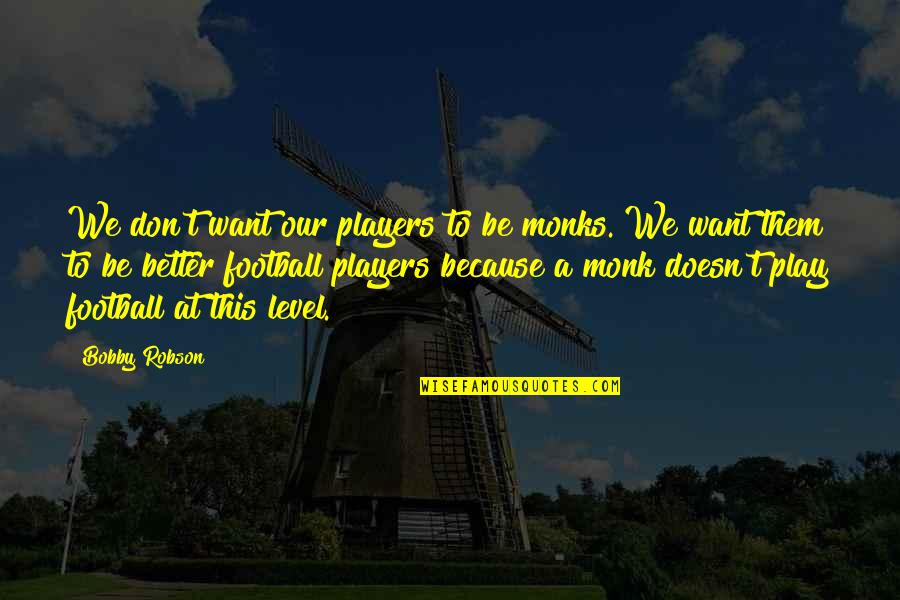 We don't want our players to be monks. We want them to be better football players because a monk doesn't play football at this level. —
Bobby Robson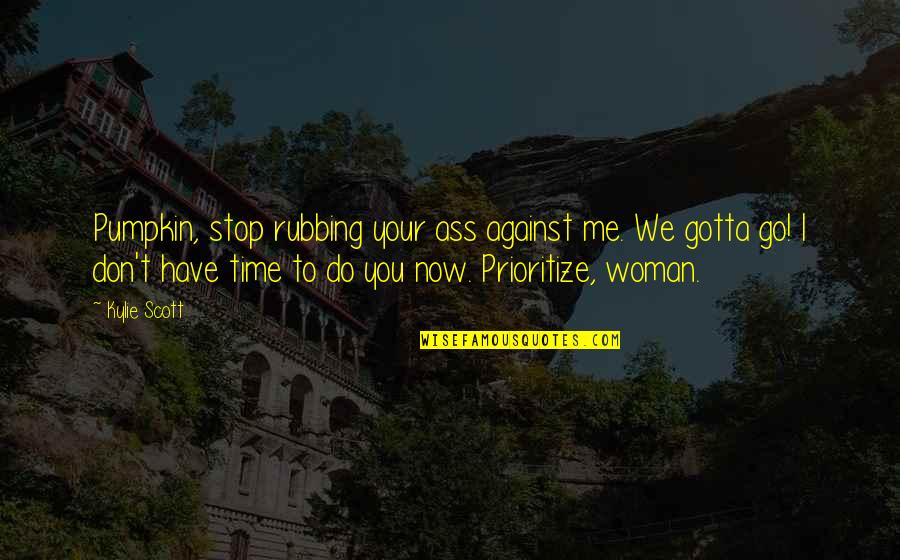 Pumpkin, stop rubbing your ass against me. We gotta go! I don't have time to do you now. Prioritize, woman. —
Kylie Scott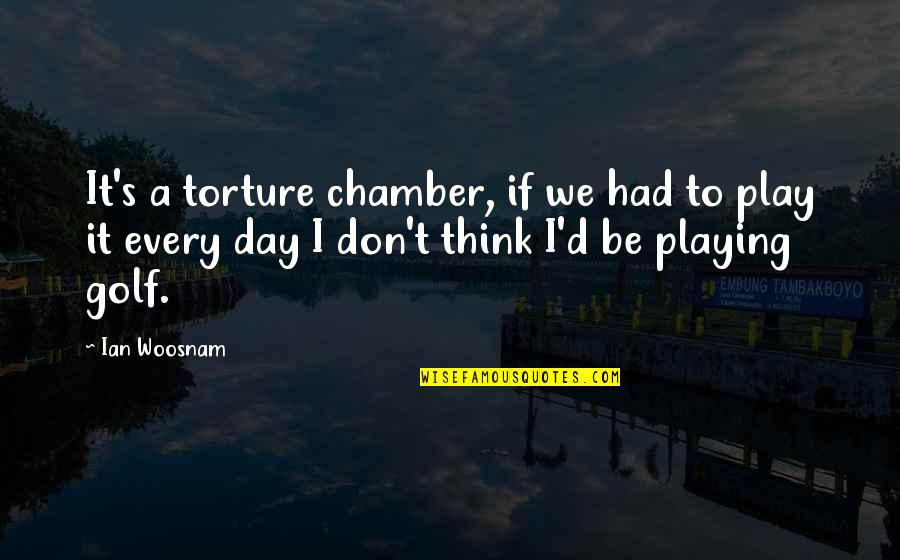 It's a torture chamber, if we had to play it every day I don't think I'd be playing golf. —
Ian Woosnam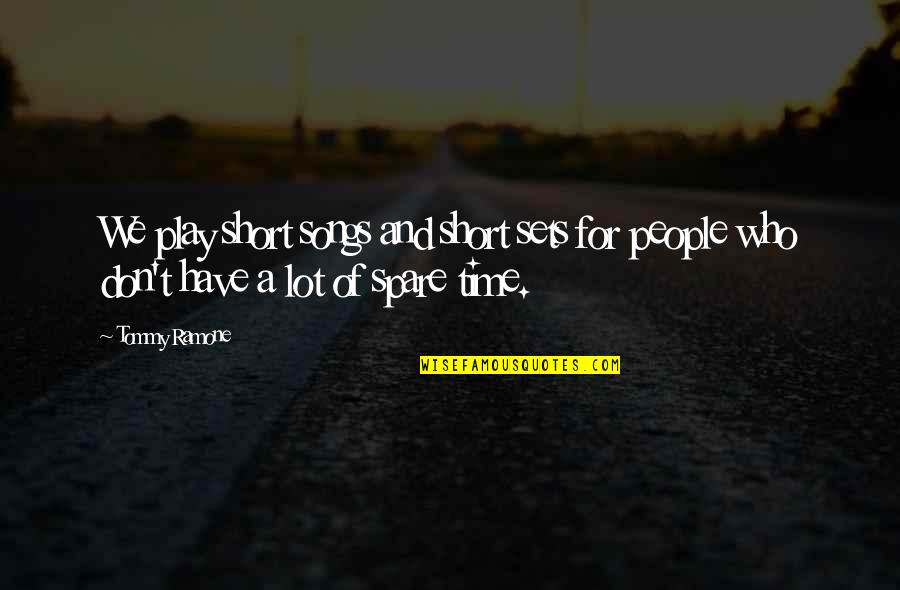 We play short songs and short sets for people who don't have a lot of spare time. —
Tommy Ramone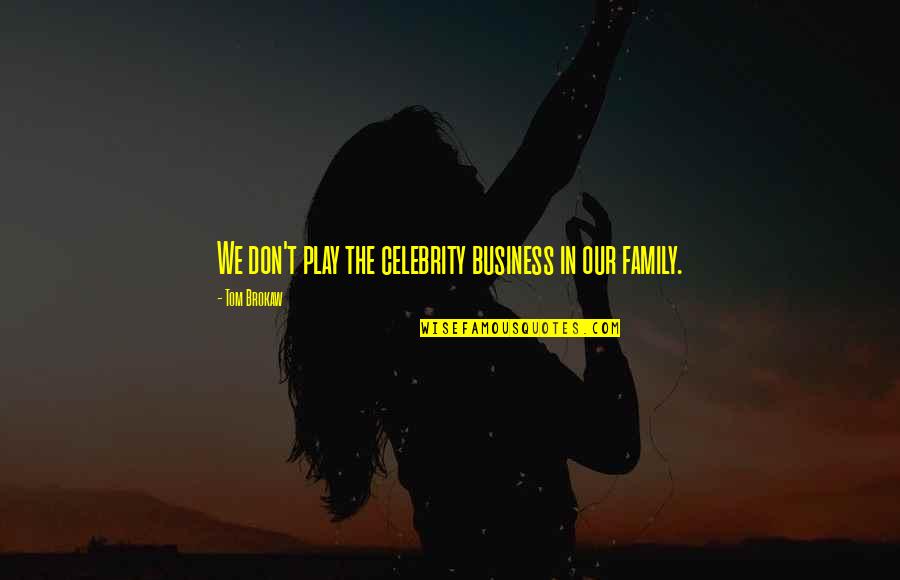 We don't play
the celebrity business in our family. —
Tom Brokaw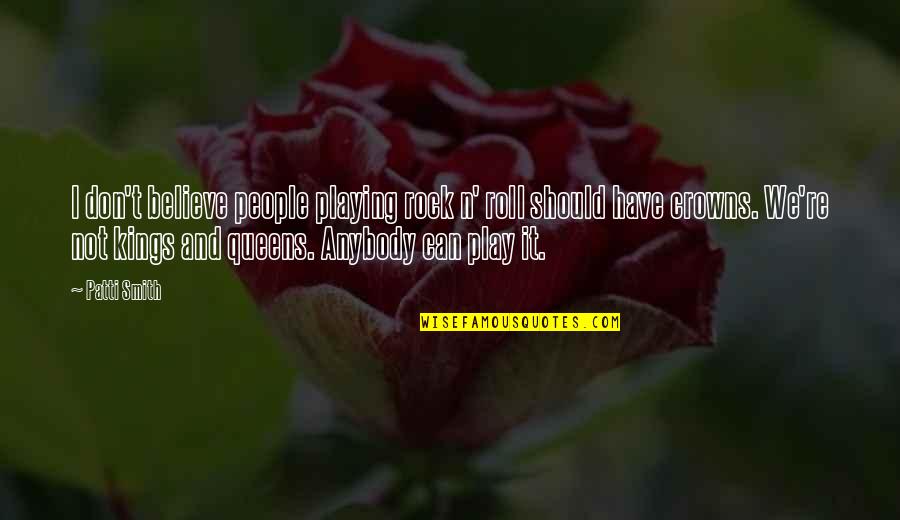 I don't believe people playing rock n' roll should have crowns. We're not kings and queens. Anybody can play it. —
Patti Smith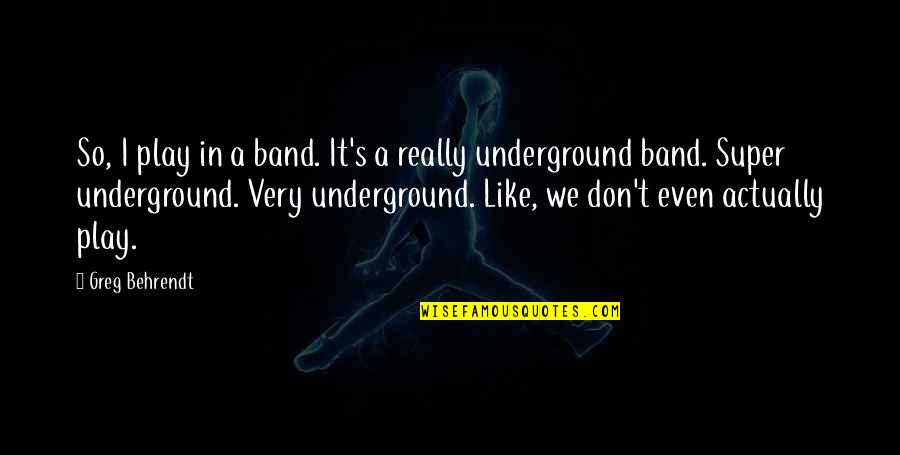 So, I play in a band. It's a really underground band. Super underground. Very underground. Like, we don't even actually play. —
Greg Behrendt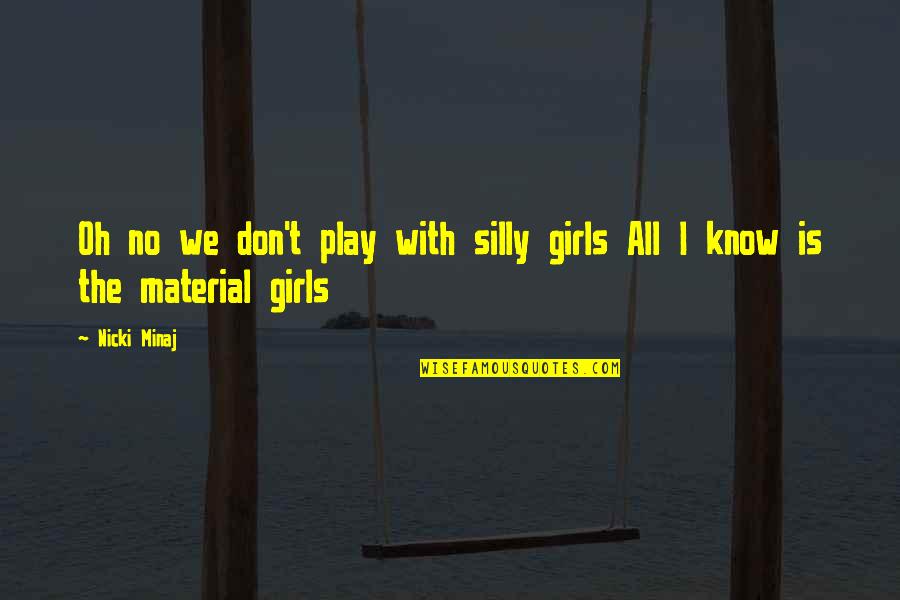 Oh no
we don't play
with silly girls All I know is the material girls —
Nicki Minaj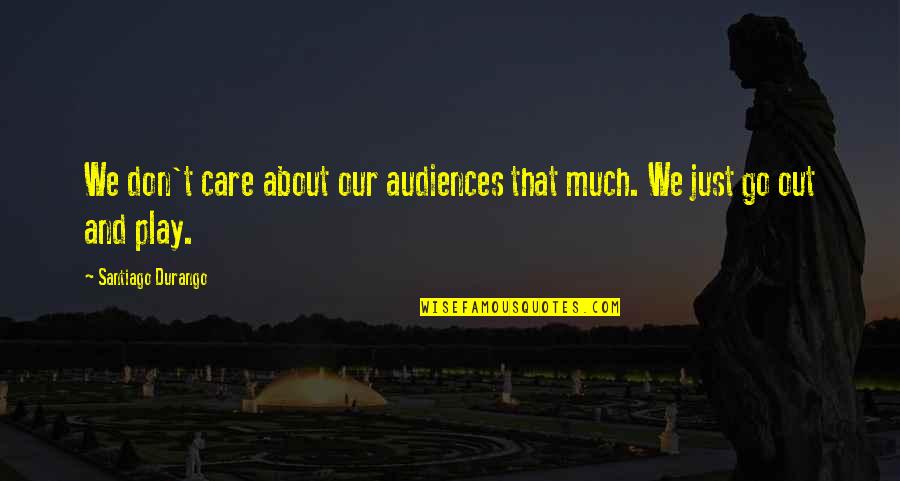 We don't care about our audiences that much. We just go out and play. —
Santiago Durango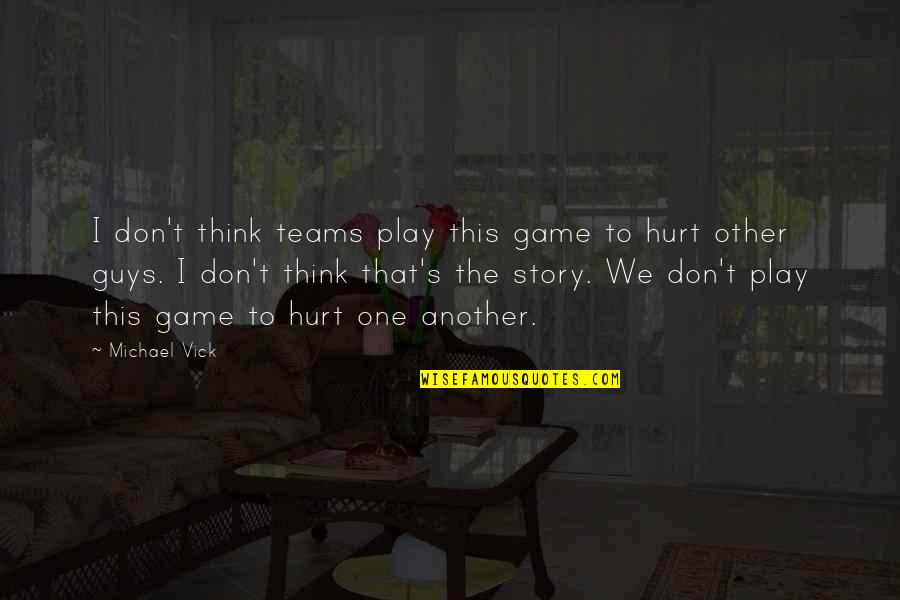 I don't think teams play this game to hurt other guys. I don't think that's the story.
We don't play
this game to hurt one another. —
Michael Vick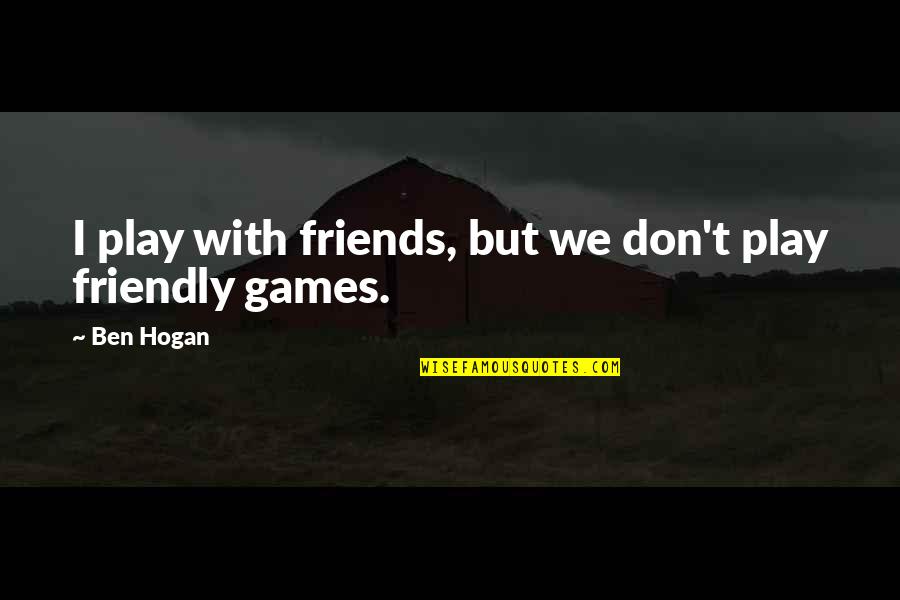 I play with friends, but
we don't play
friendly games. —
Ben Hogan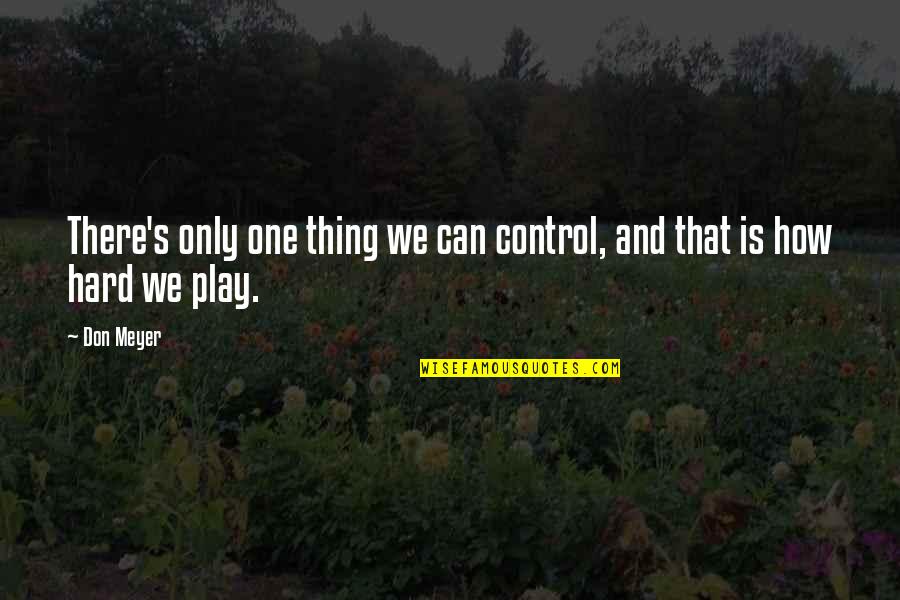 There's only one thing we can control, and that is how hard we play. —
Don Meyer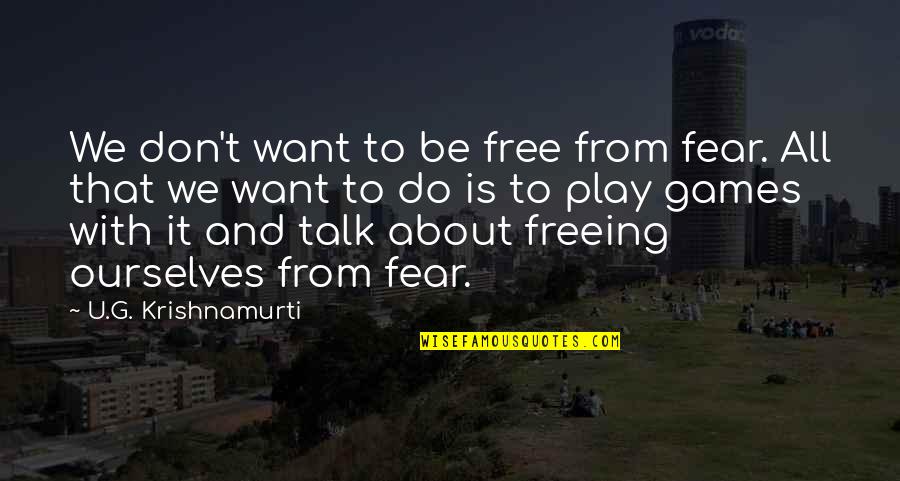 We don't want to be free from fear. All that we want to do is to play games with it and talk about freeing ourselves from fear. —
U.G. Krishnamurti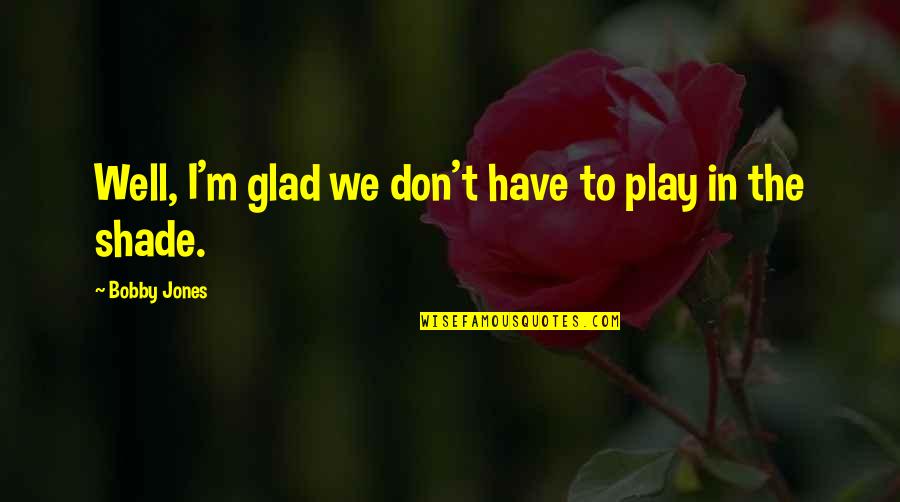 Well, I'm glad we don't have to play in the shade. —
Bobby Jones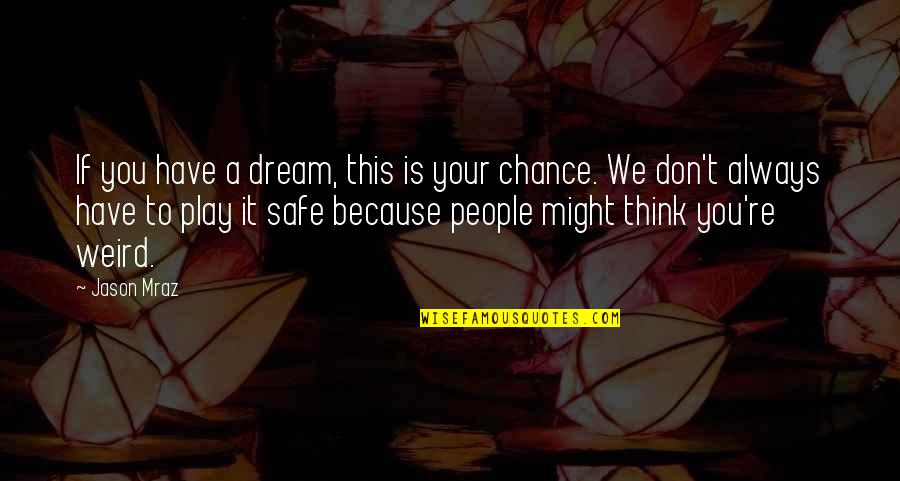 If you have a dream, this is your chance. We don't always have to play it safe because people might think you're weird. —
Jason Mraz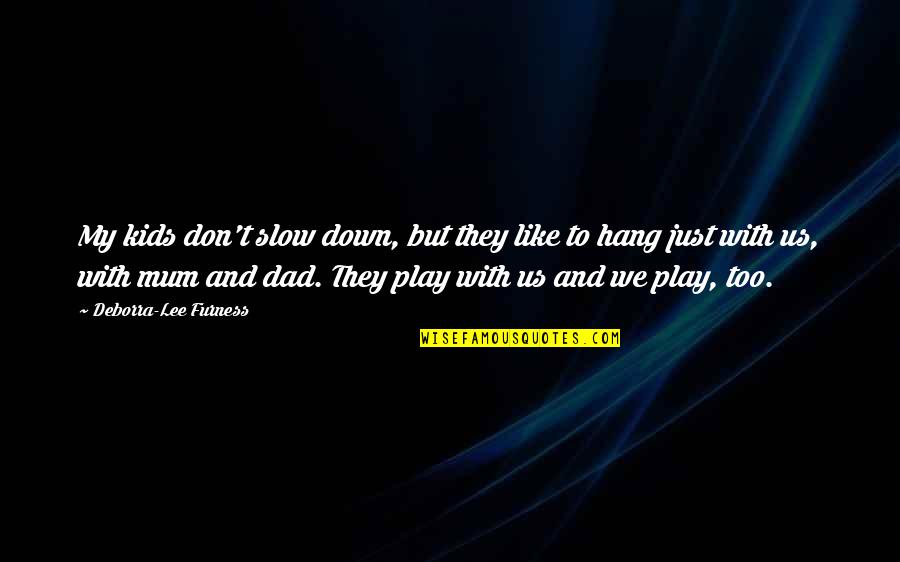 My kids don't slow down, but they like to hang just with us, with mum and dad. They play with us and we play, too. —
Deborra-Lee Furness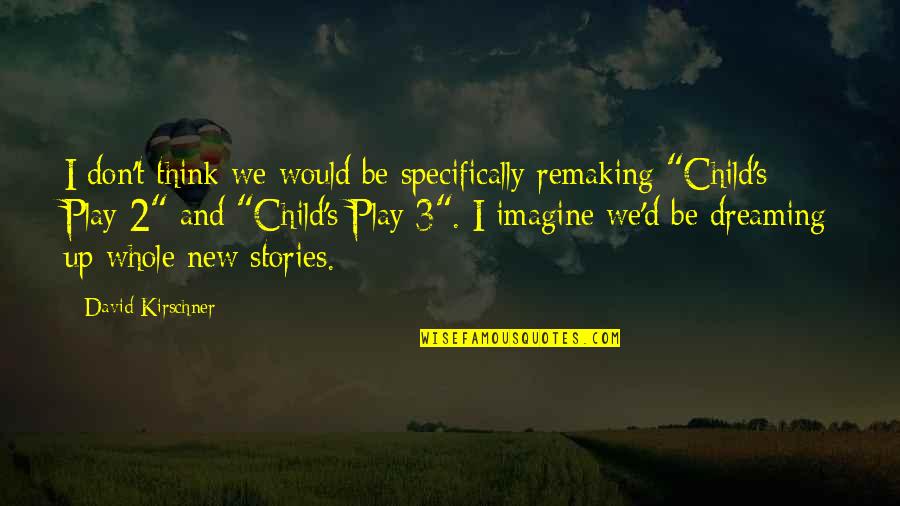 I don't think we would be specifically remaking "Child's Play 2" and "Child's Play 3". I imagine we'd be dreaming up whole new stories. —
David Kirschner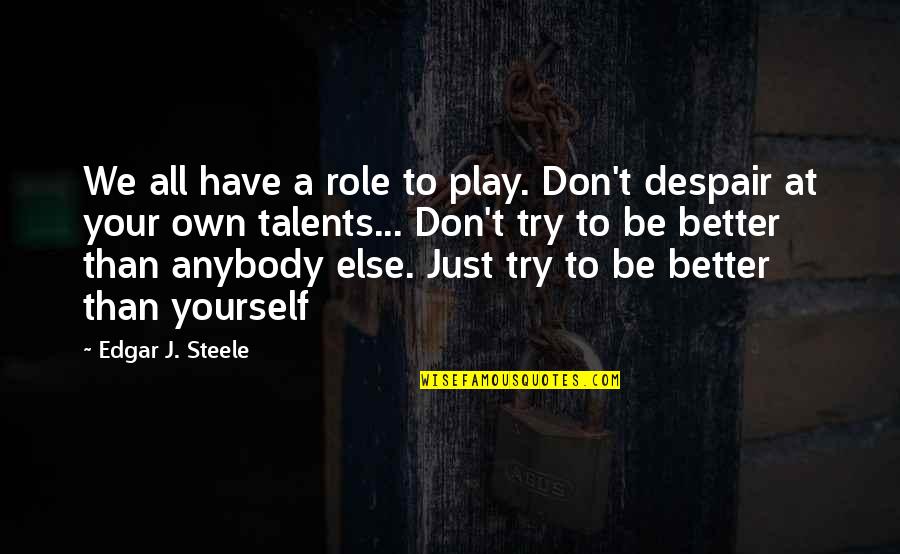 We all have a role to play. Don't despair at your own talents... Don't try to be better than anybody else. Just try to be better than yourself —
Edgar J. Steele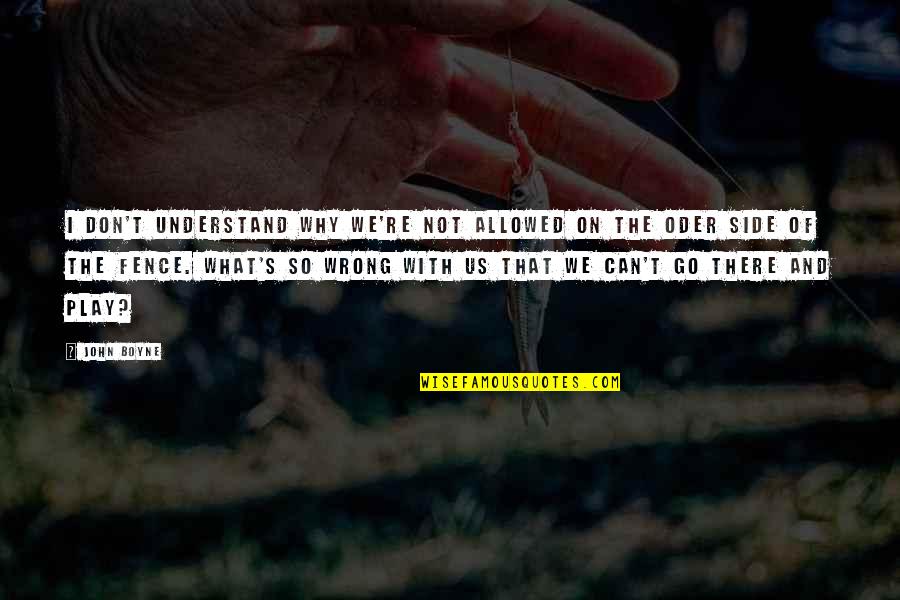 I don't understand why we're not allowed on the oder side of the fence. What's so wrong with us that we can't go there and play? —
John Boyne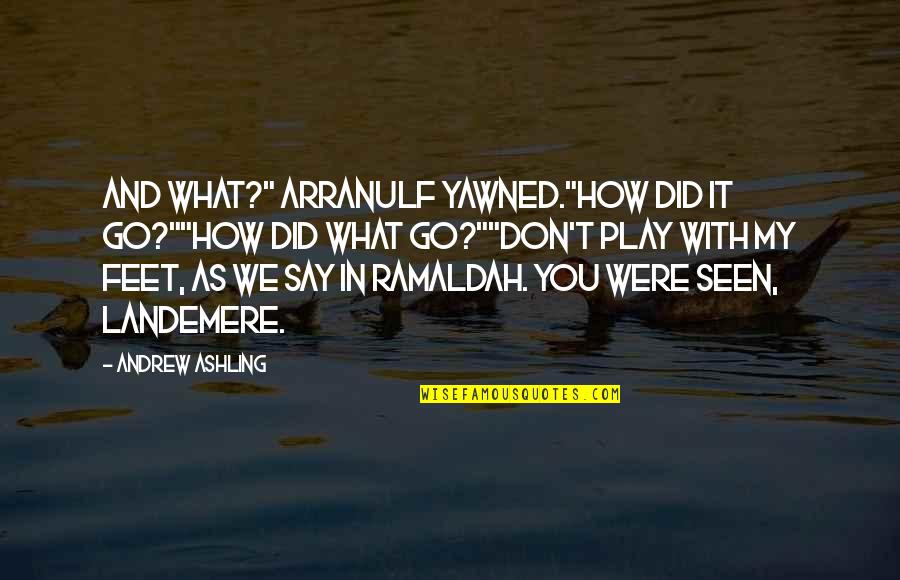 And what?" Arranulf yawned.
"How did it go?"
"How did what go?"
"Don't play with my feet, as we say in Ramaldah. You were seen, Landemere. —
Andrew Ashling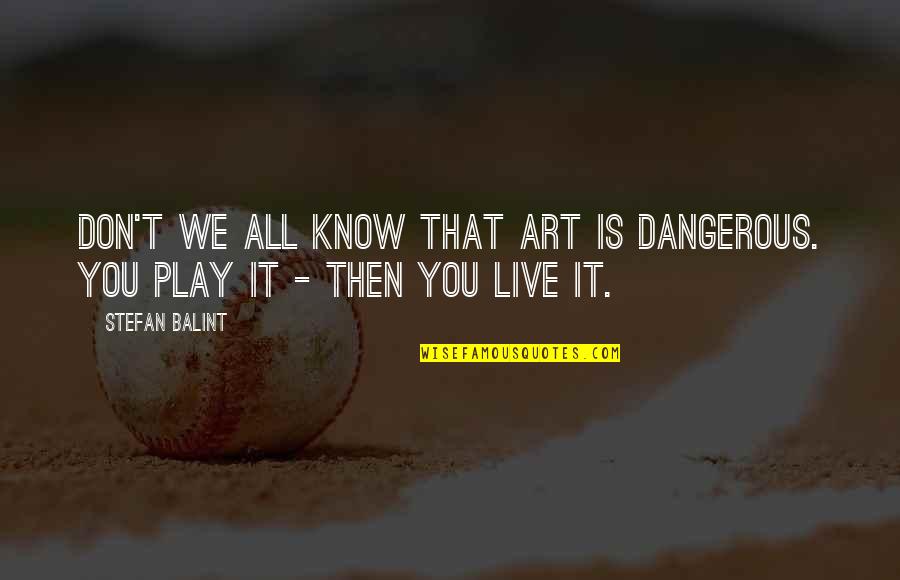 Don't we all know that art is dangerous. You play it - then you live it. —
Stefan Balint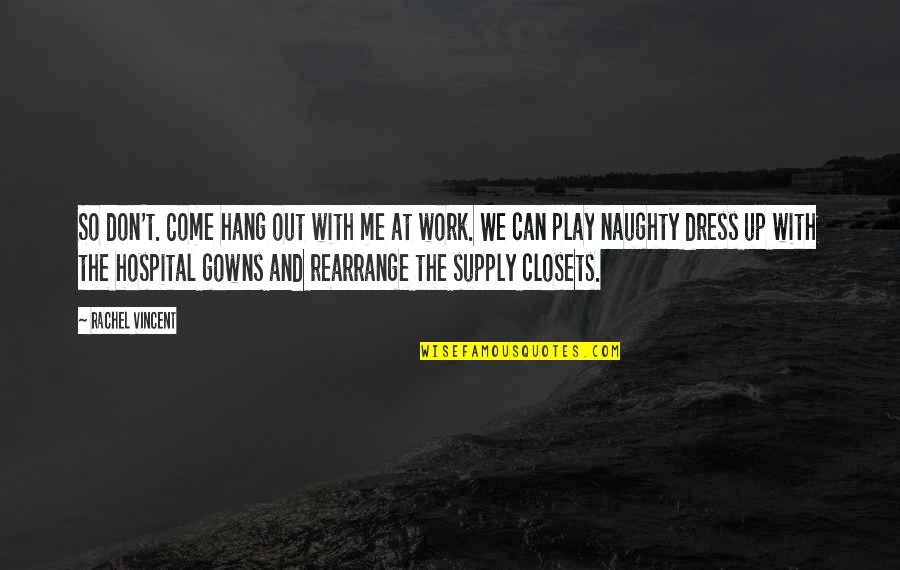 So don't. Come hang out with me at work. We can play naughty dress up with the hospital gowns and rearrange the supply closets. —
Rachel Vincent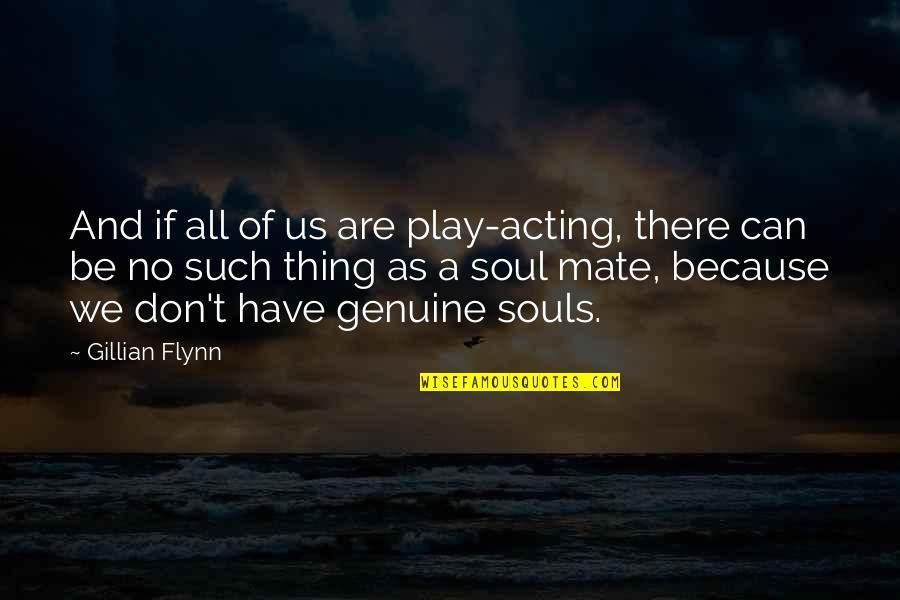 And if all of us are play-acting, there can be no such thing as a soul mate, because we don't have genuine souls. —
Gillian Flynn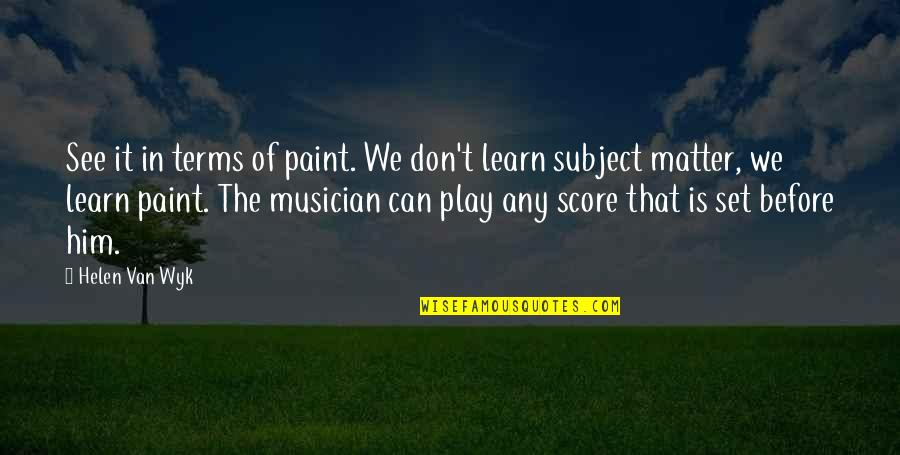 See it in terms of paint. We don't learn subject matter, we learn paint. The musician can play any score that is set before him. —
Helen Van Wyk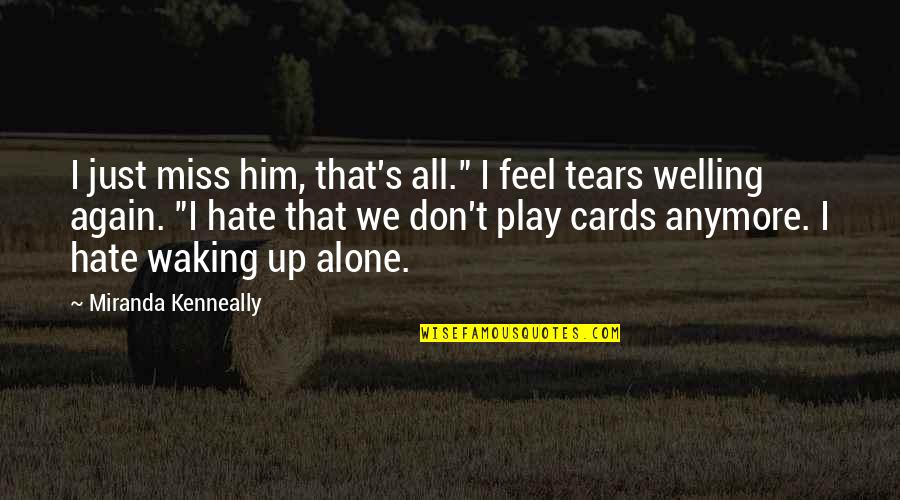 I just miss him, that's all." I feel tears welling again. "I hate that
we don't play
cards anymore. I hate waking up alone. —
Miranda Kenneally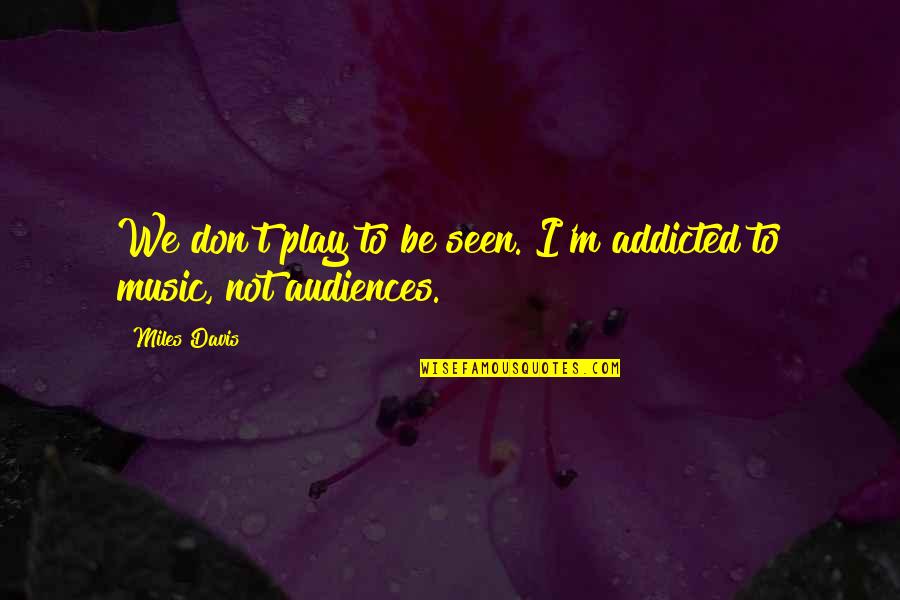 We don't play
to be seen. I'm addicted to music, not audiences. —
Miles Davis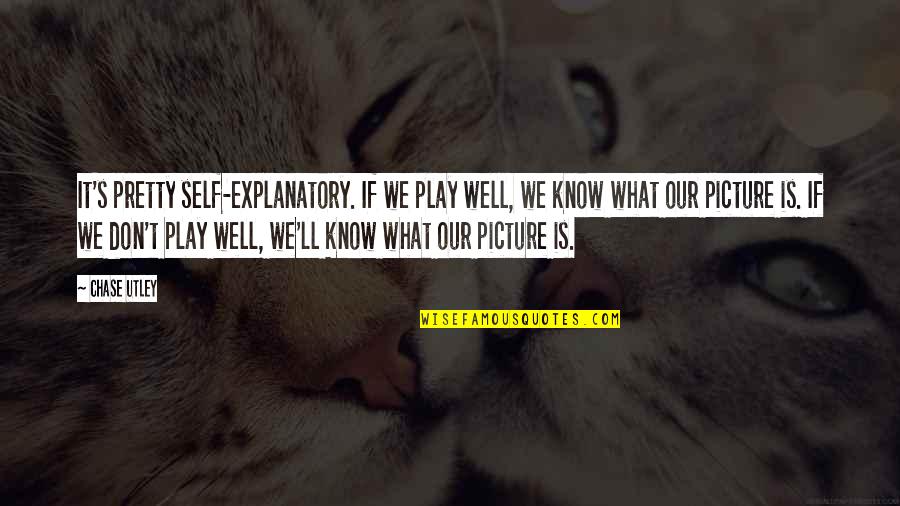 It's pretty self-explanatory. If we play well, we know what our picture is. If
we don't play
well, we'll know what our picture is. —
Chase Utley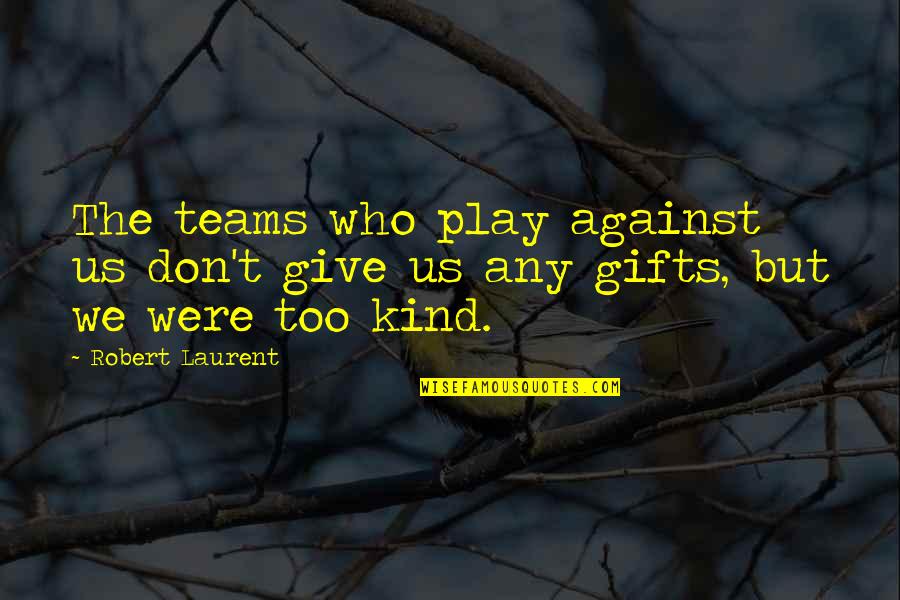 The teams who play against us don't give us any gifts, but we were too kind. —
Robert Laurent