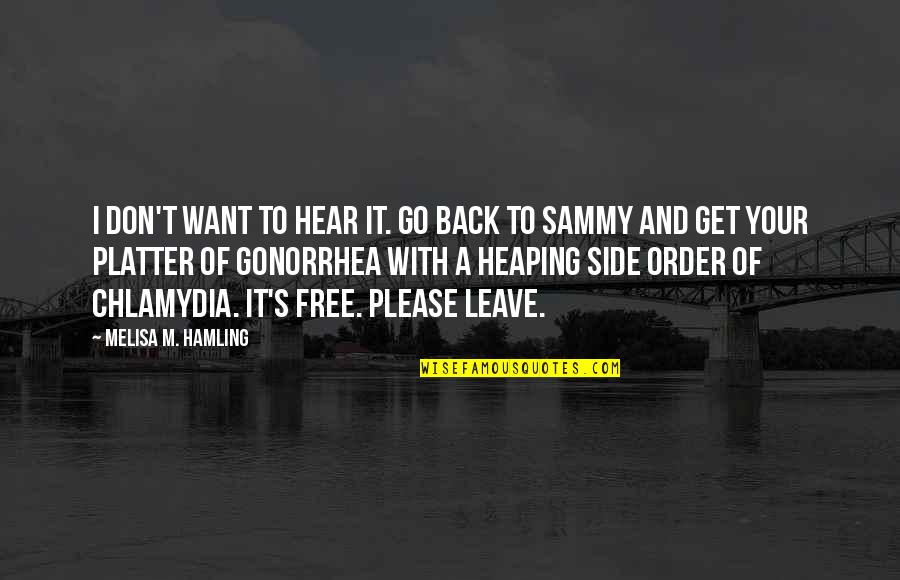 I don't want to hear it. Go back to Sammy and get your platter of gonorrhea with a heaping side order of chlamydia. It's free. Please leave.
—
Melisa M. Hamling
BP CEO Tony Hayward said he would just like to get his life back. He wants to get his life back. You know, I say give him life plus 20.
—
Jay Leno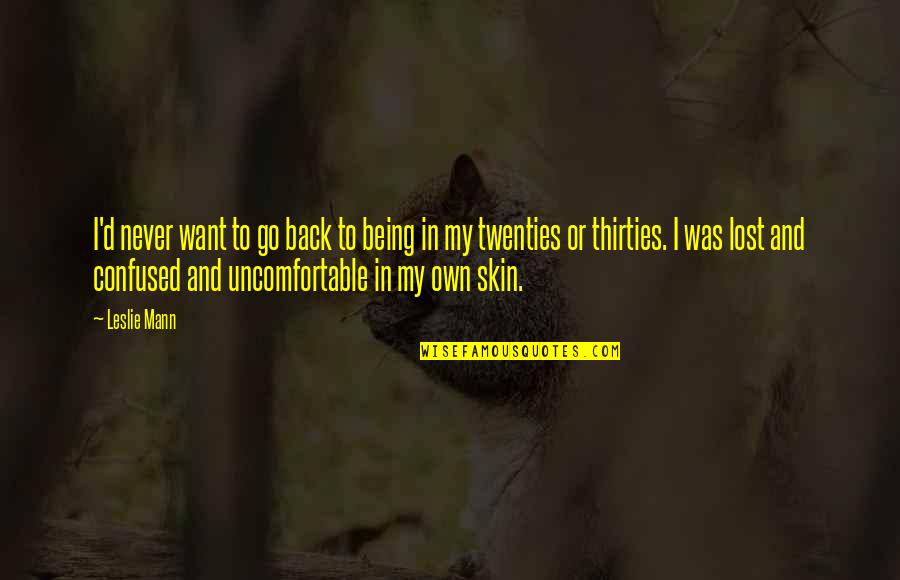 I'd never want to go back to being in my twenties or thirties. I was lost and confused and uncomfortable in my own skin.
—
Leslie Mann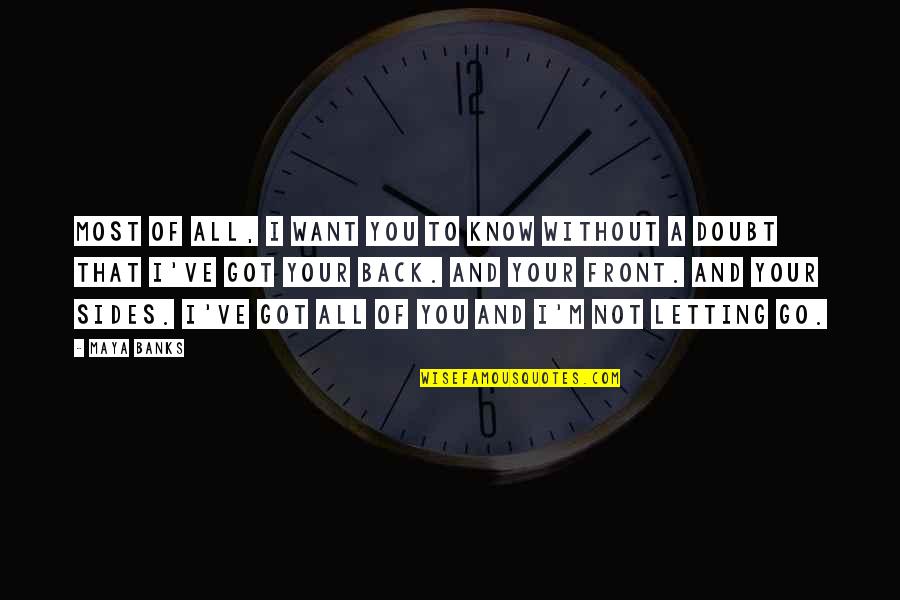 Most of all, I want you to know without a doubt that I've got your back. And your front. And your sides. I've got all of you and I'm not letting go.
—
Maya Banks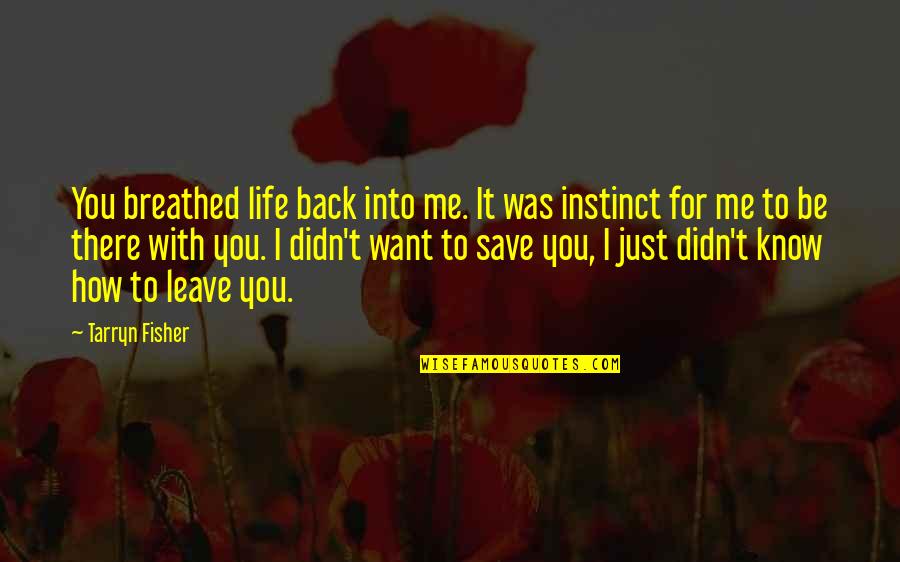 You breathed life back into me. It was instinct for me to be there with you. I didn't want to save you, I just didn't know how to leave you.
—
Tarryn Fisher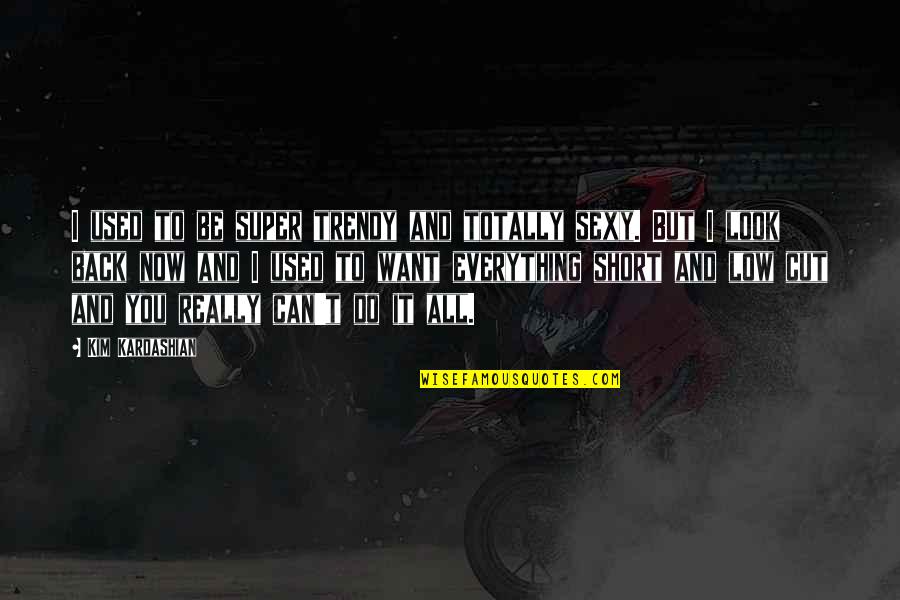 I used to be super trendy and totally sexy. But I look back now and I used to want everything short and low cut and you really can't do it all.
—
Kim Kardashian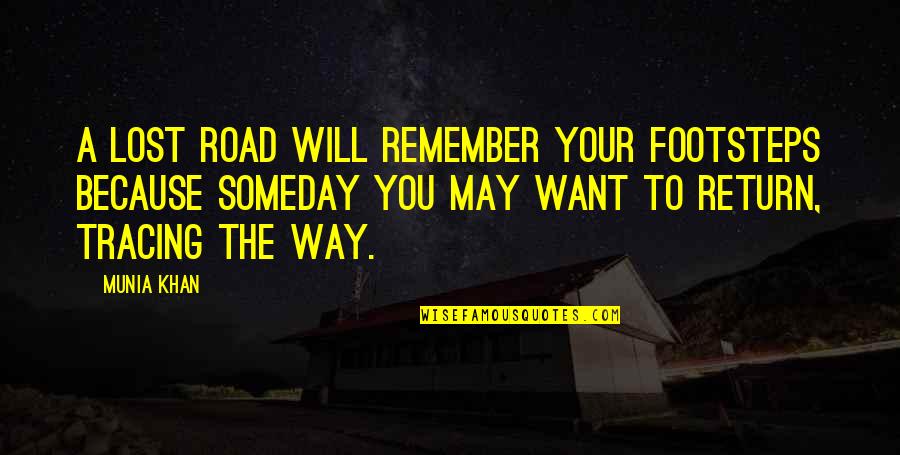 A lost road will remember your footsteps because someday you may want to return, tracing the way.
—
Munia Khan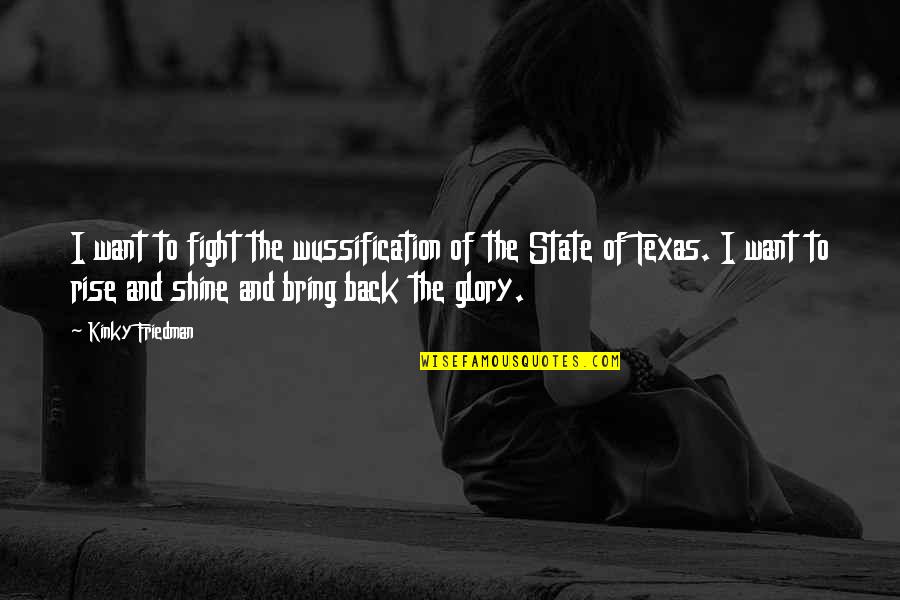 I want to fight the wussification of the State of Texas. I want to rise and shine and bring back the glory.
—
Kinky Friedman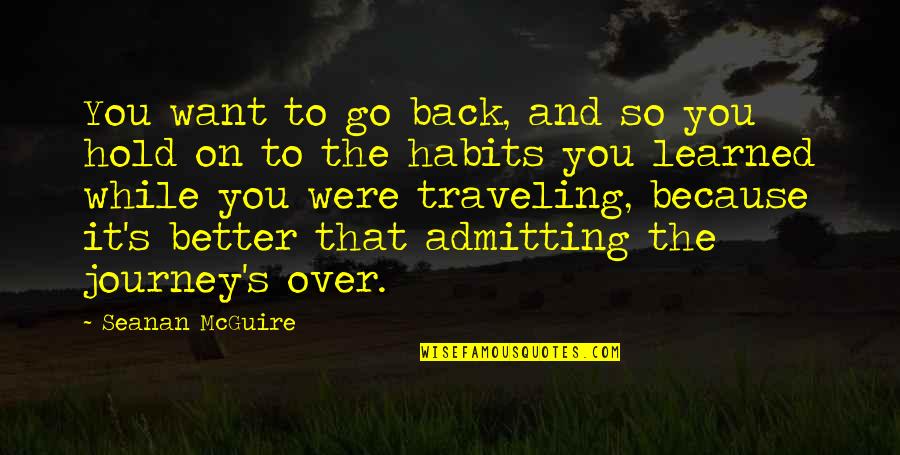 You want to go back, and so you hold on to the habits you learned while you were traveling, because it's better that admitting the journey's over.
—
Seanan McGuire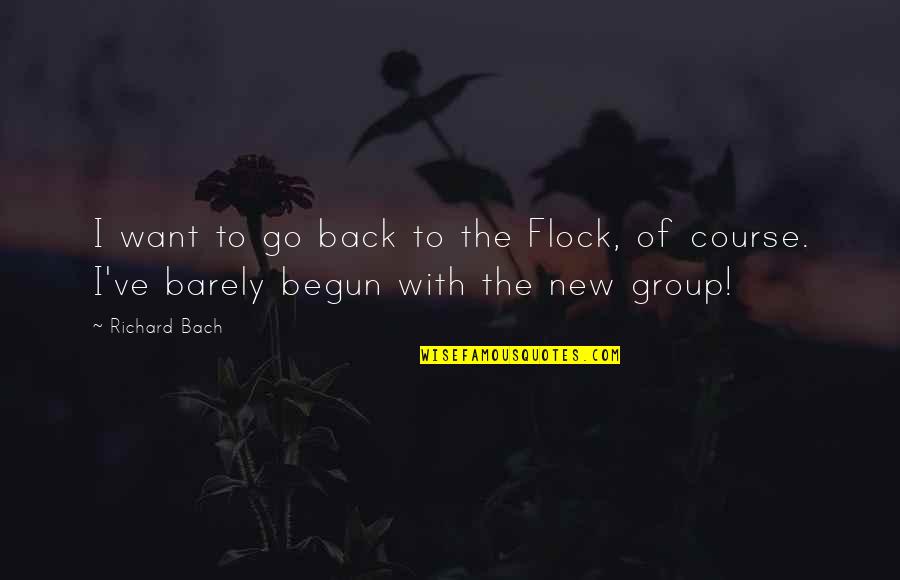 I want to go back to the Flock, of course. I've barely begun with the new group! —
Richard Bach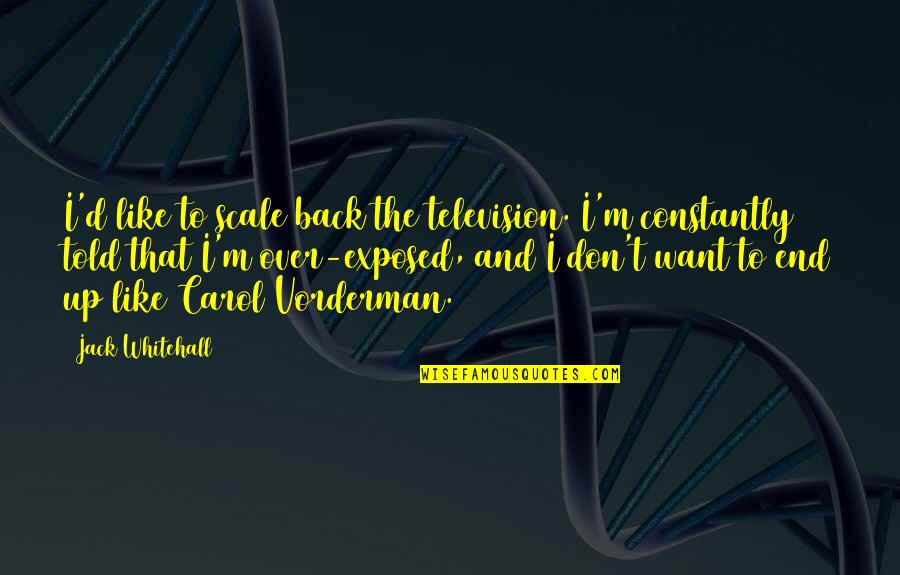 I'd like to scale back the television. I'm constantly told that I'm over-exposed, and I don't want to end up like Carol Vorderman. —
Jack Whitehall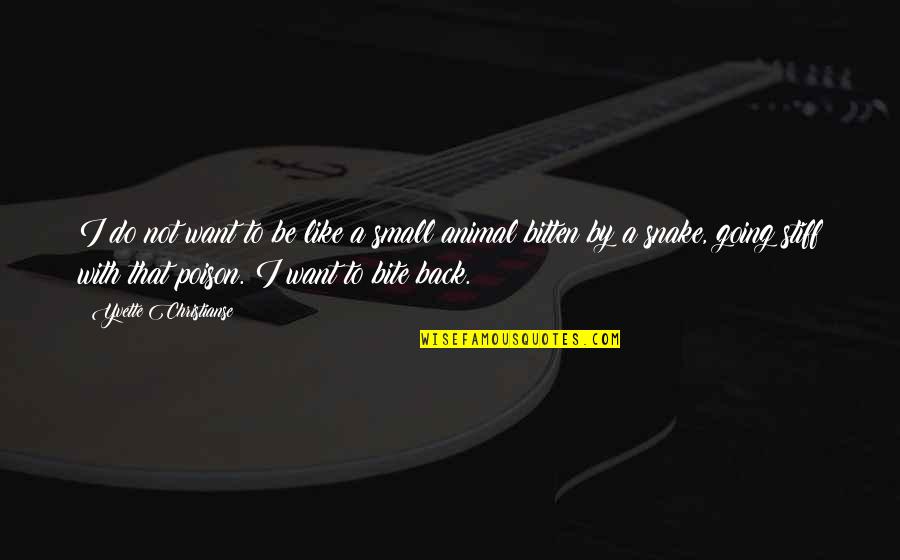 I do not want to be like a small animal bitten by a snake, going stiff with that poison. I want to bite back. —
Yvette Christianse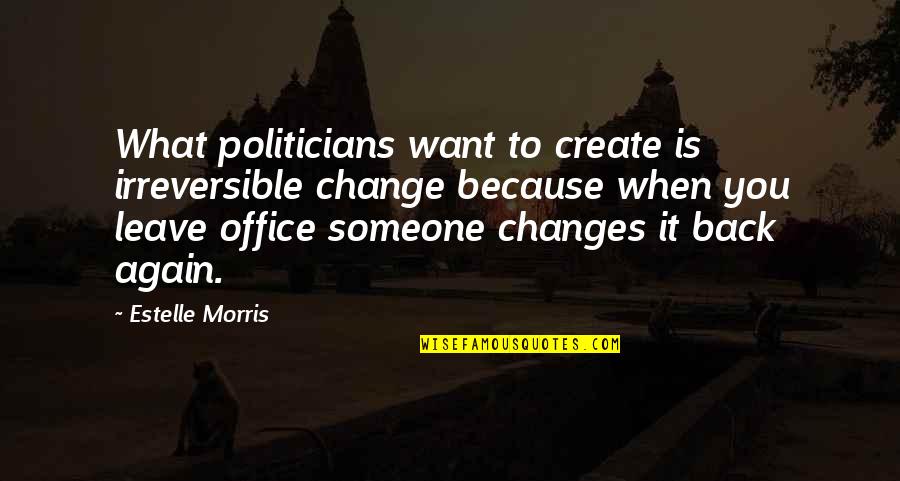 What politicians want to create is irreversible change because when you leave office someone changes it back again. —
Estelle Morris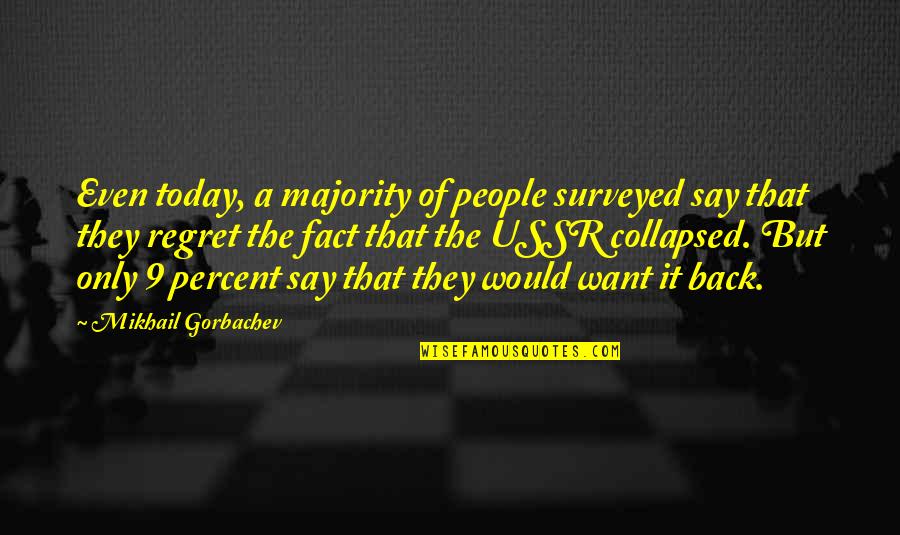 Even today, a majority of people surveyed say that they regret the fact that the USSR collapsed. But only 9 percent say that they would want it back. —
Mikhail Gorbachev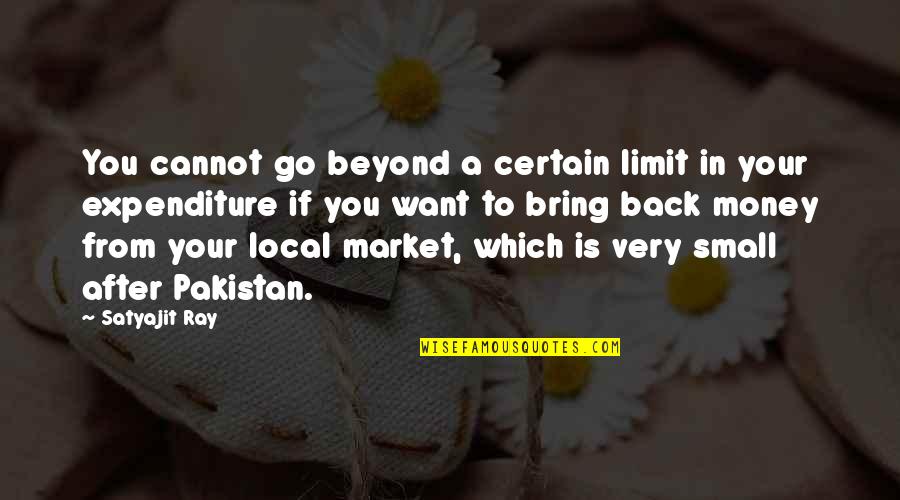 You cannot go beyond a certain limit in your expenditure if you want to bring back money from your local market, which is very small after Pakistan. —
Satyajit Ray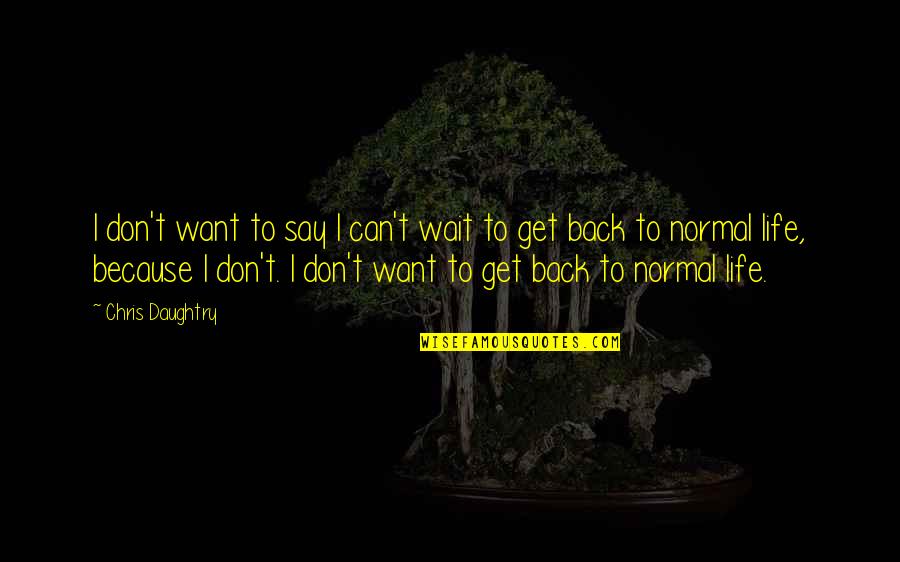 I don't want to say I can't wait to get back to normal life, because I don't. I don't want to get back to normal life. —
Chris Daughtry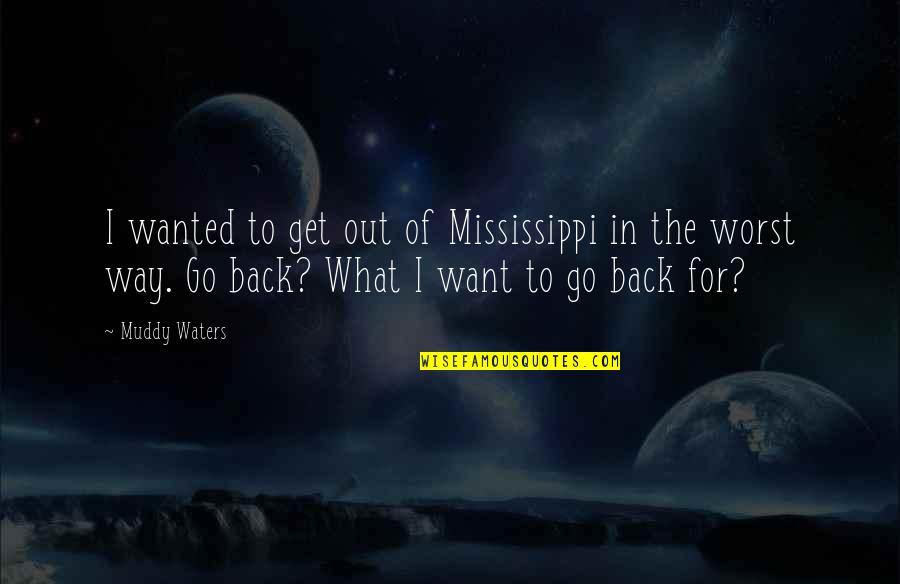 I wanted to get out of Mississippi in the worst way. Go back? What I want to go back for? —
Muddy Waters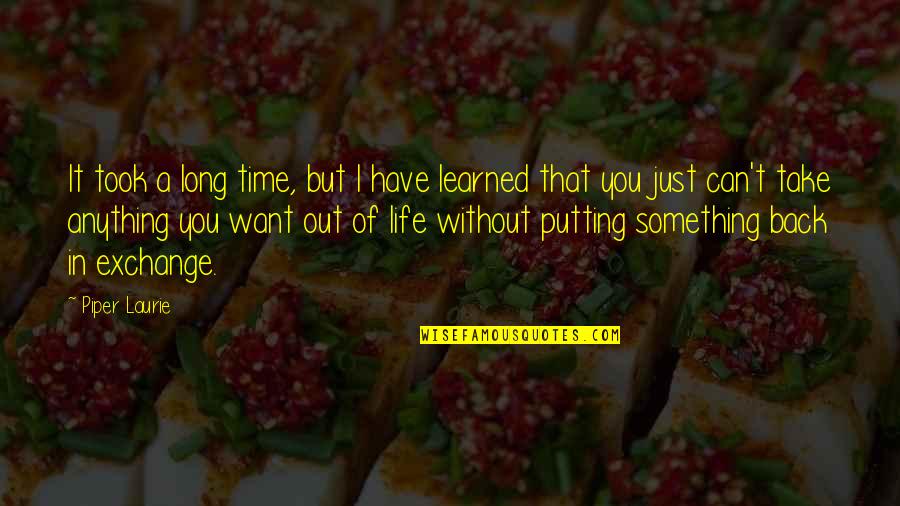 It took a long time, but I have learned that you just can't take anything you want out of life without putting something back in exchange. —
Piper Laurie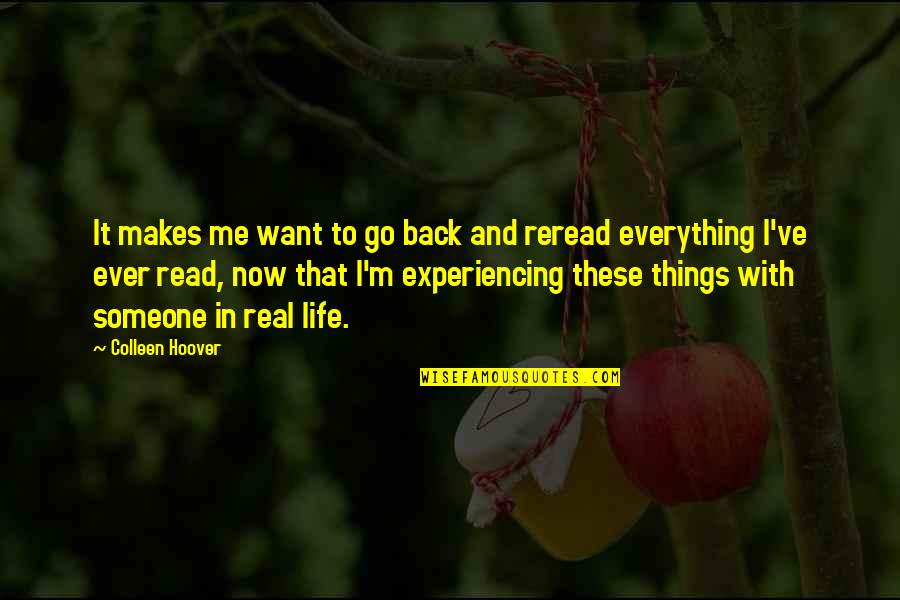 It makes me want to go back and reread everything I've ever read, now that I'm experiencing these things with someone in real life. —
Colleen Hoover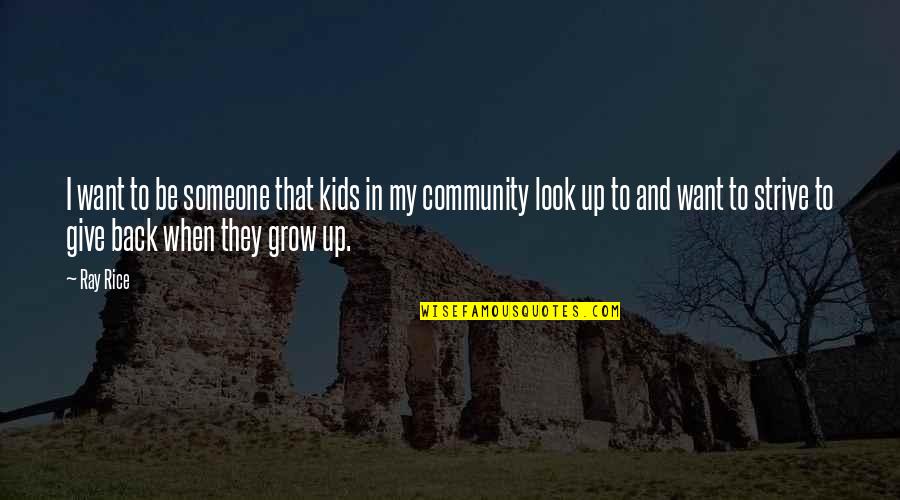 I want to be someone that kids in my community look up to and want to strive to give back when they grow up. —
Ray Rice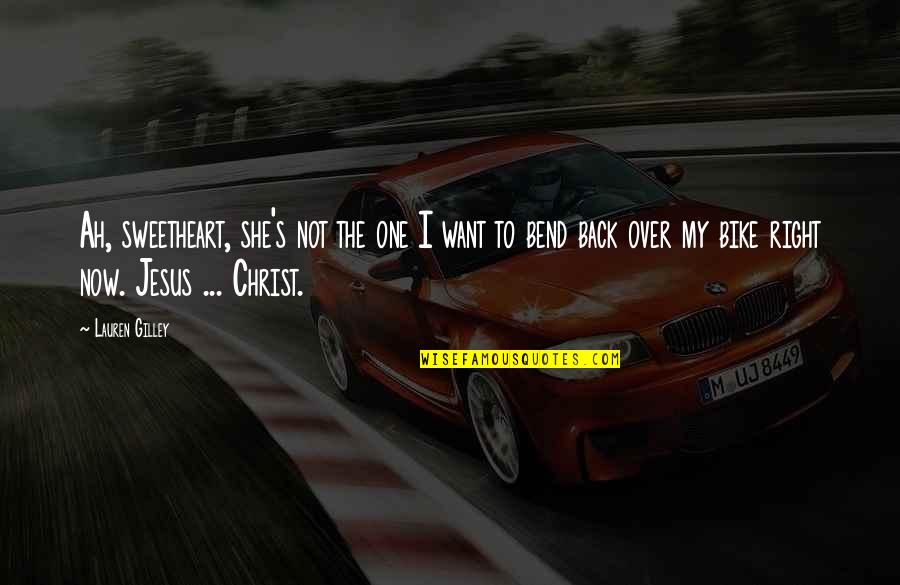 Ah, sweetheart, she's not the one I want to bend back over my bike right now. Jesus ... Christ. —
Lauren Gilley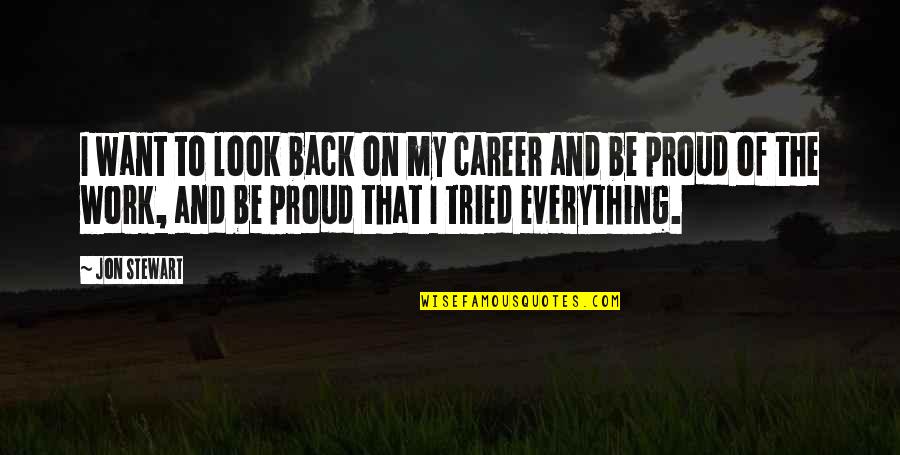 I want to look back on my career and be proud of the work, and be proud that I tried everything. —
Jon Stewart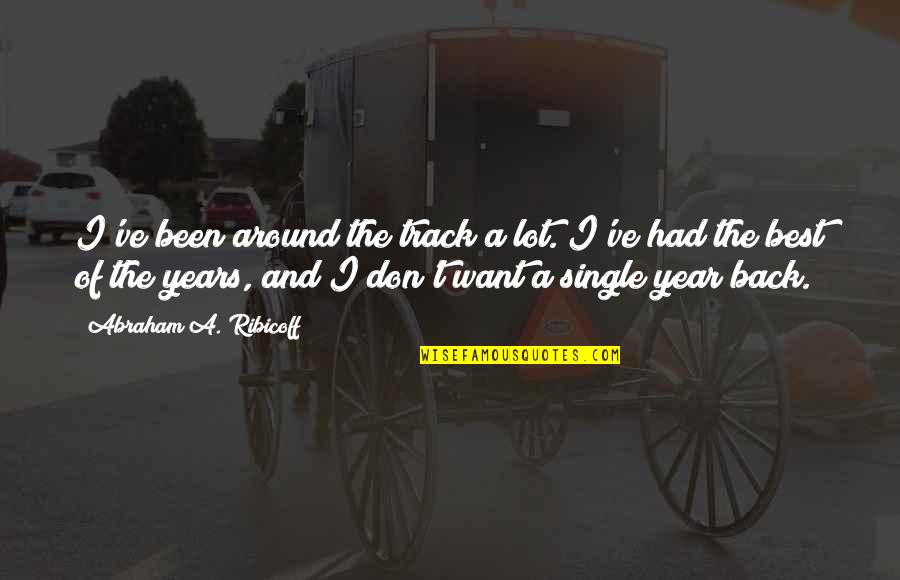 I've been around the track a lot. I've had the best of the years, and I don't want a single year back. —
Abraham A. Ribicoff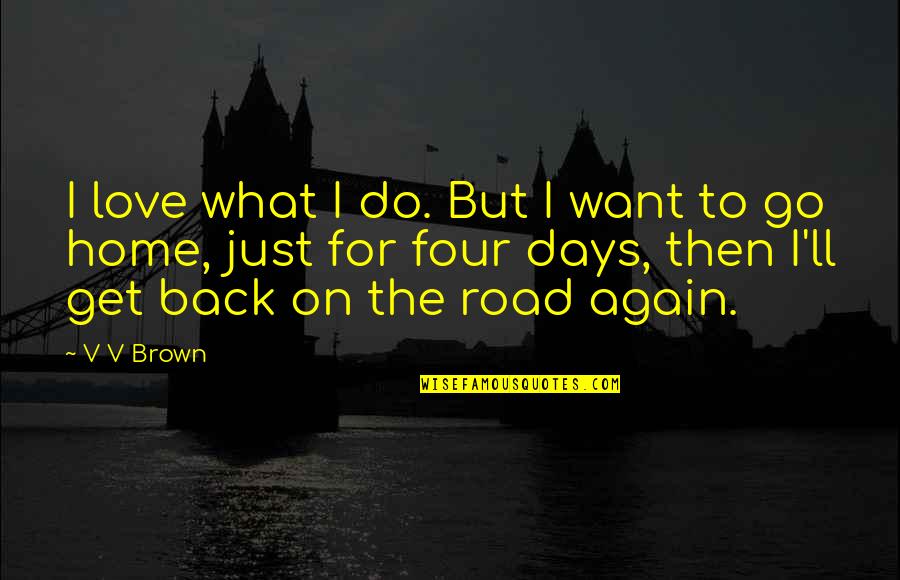 I love what I do. But I want to go home, just for four days, then I'll get back on the road again. —
V V Brown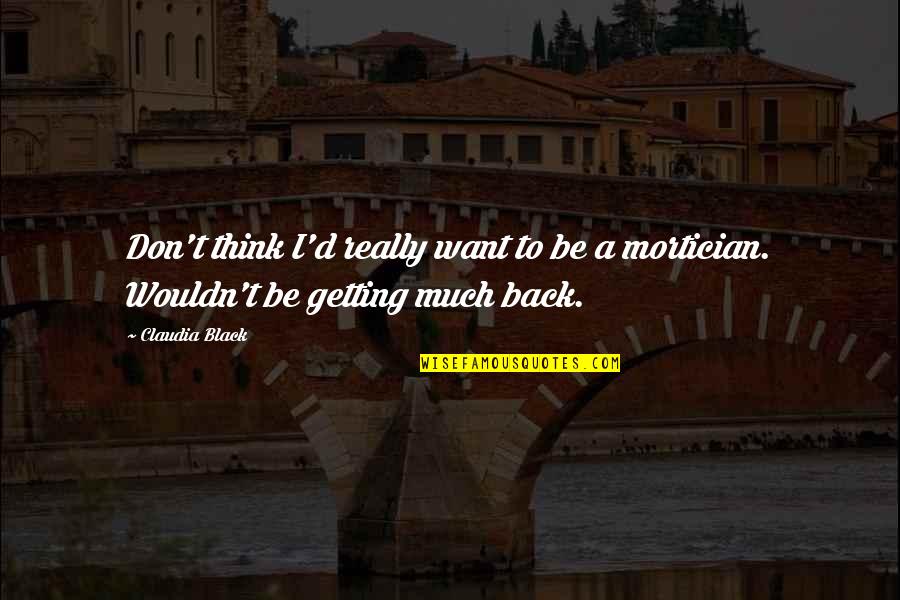 Don't think I'd really want to be a mortician. Wouldn't be getting much back. —
Claudia Black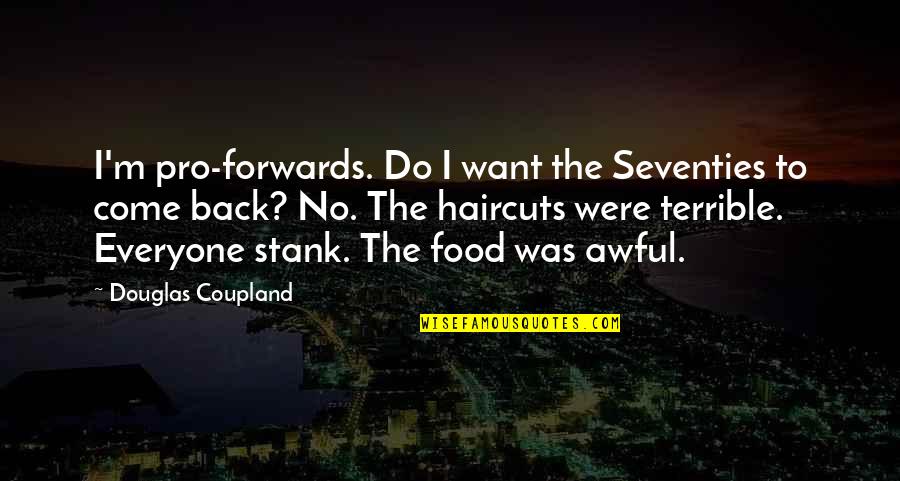 I'm pro-forwards. Do I want the Seventies to come back? No. The haircuts were terrible. Everyone stank. The food was awful. —
Douglas Coupland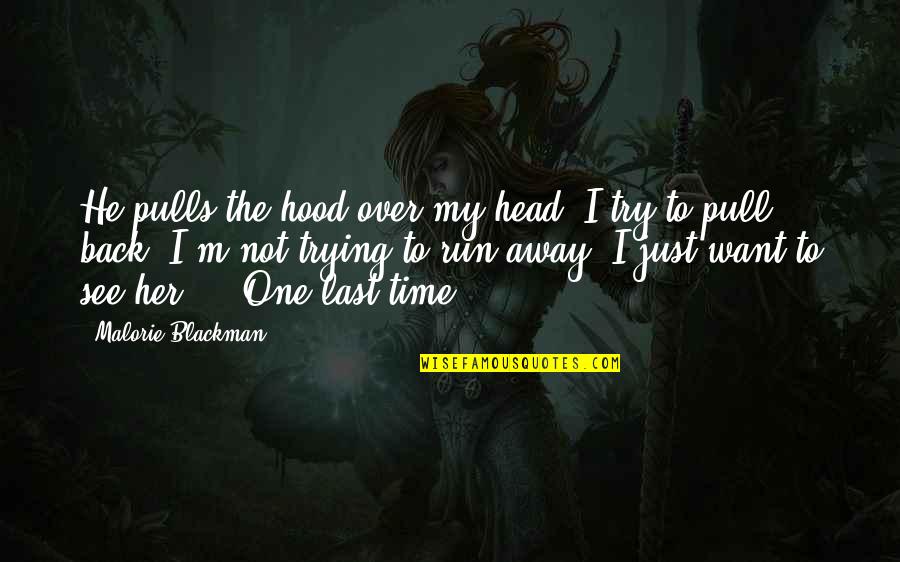 He pulls the hood over my head. I try to pull back. I'm not trying to run away. I just want to see her ... One last time ... —
Malorie Blackman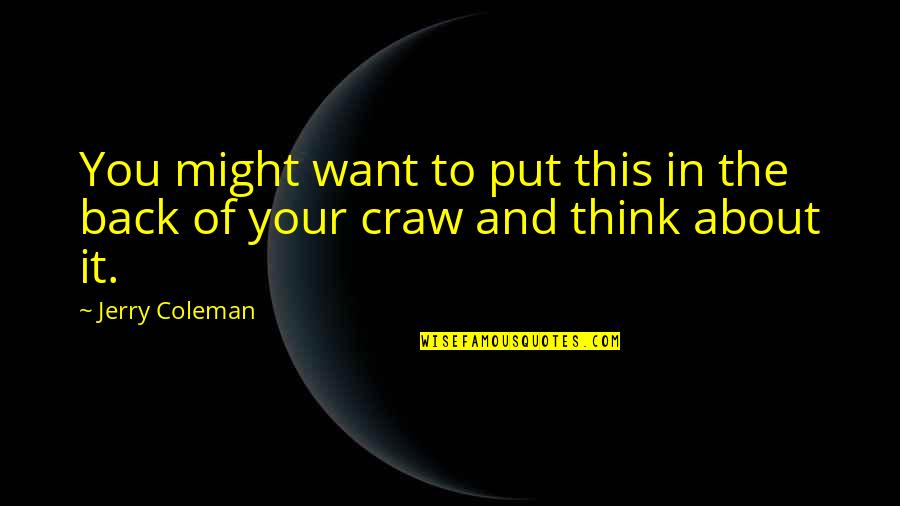 You might want to put this in the back of your craw and think about it. —
Jerry Coleman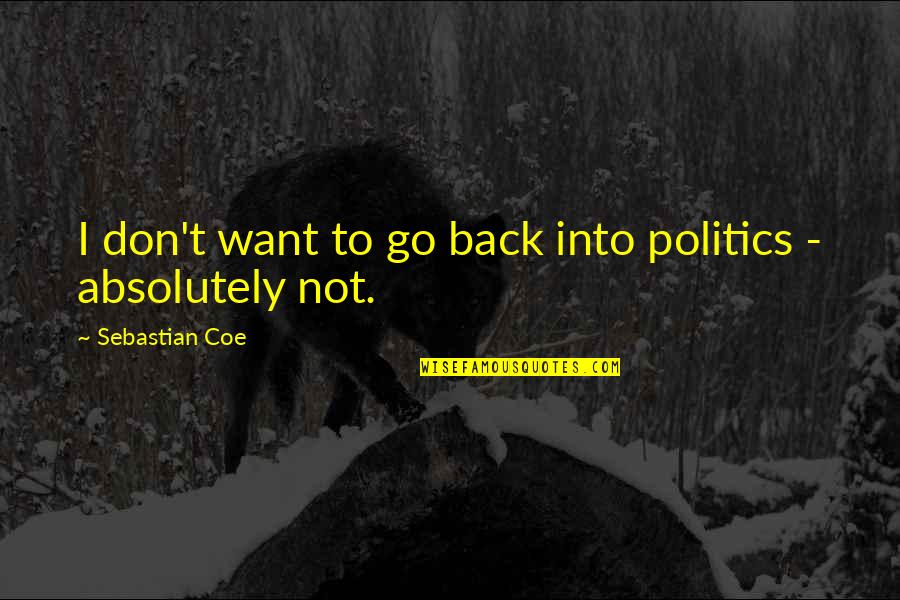 I don't want to go back into politics - absolutely not. —
Sebastian Coe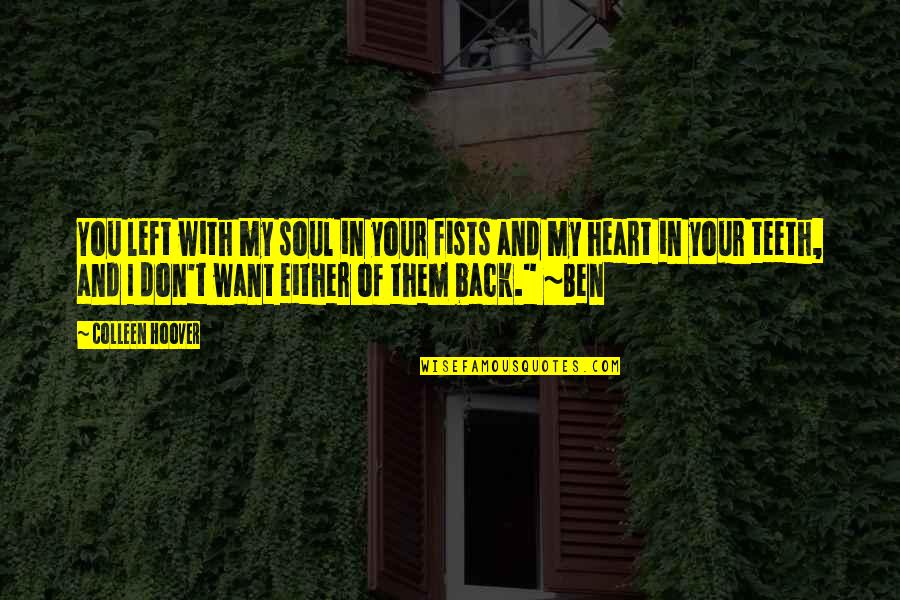 You left with my soul in your fists and my heart in your teeth, and I don't want either of them back." ~Ben —
Colleen Hoover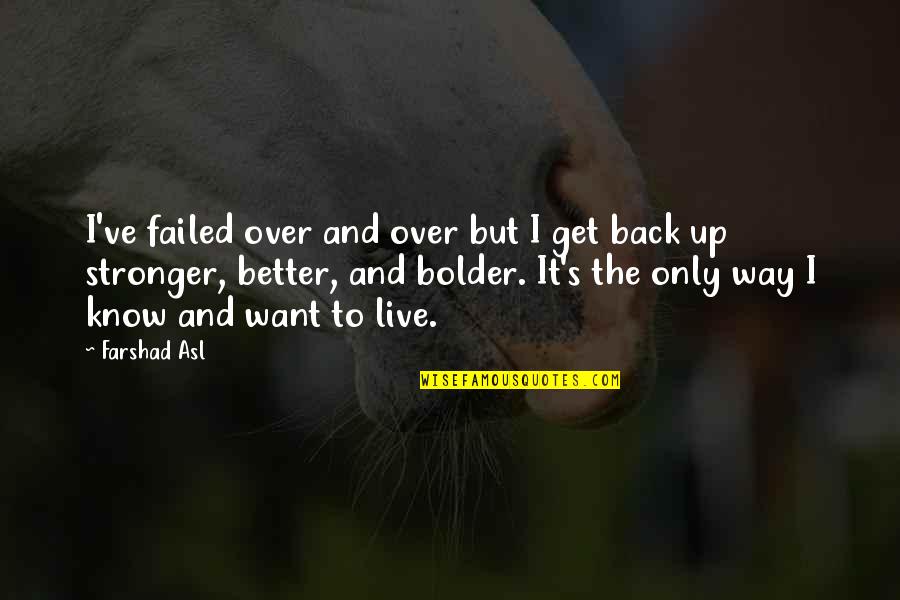 I've failed over and over but I get back up stronger, better, and bolder. It's the only way I know and want to live. —
Farshad Asl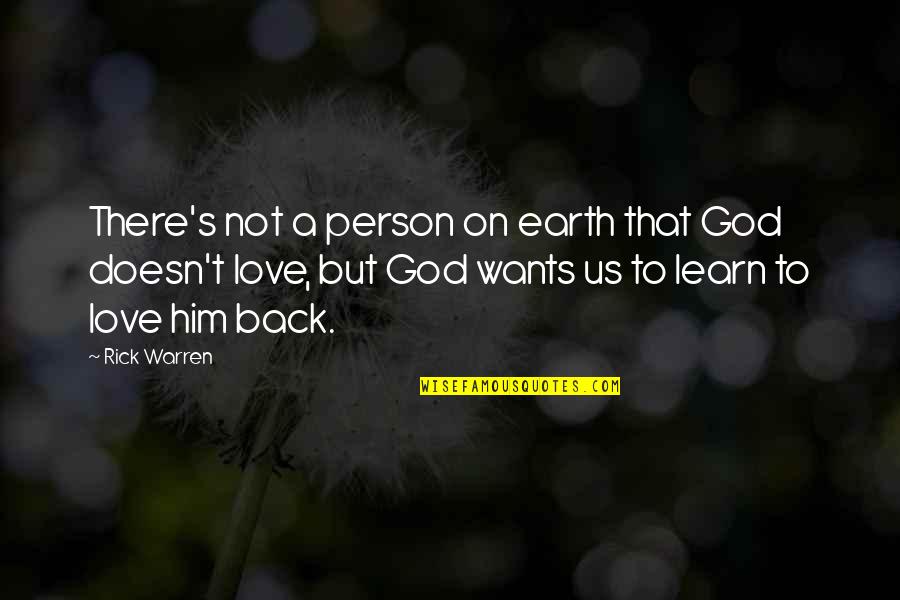 There's not a person on earth that God doesn't love, but God wants us to learn to love him back. —
Rick Warren