Wake Up From Your Dream Quotes
Collection of top 30 famous quotes about Wake Up From Your Dream
Wake Up From Your Dream Quotes & Sayings
Happy to read and share the best inspirational Wake Up From Your Dream quotes, sayings and quotations on Wise Famous Quotes.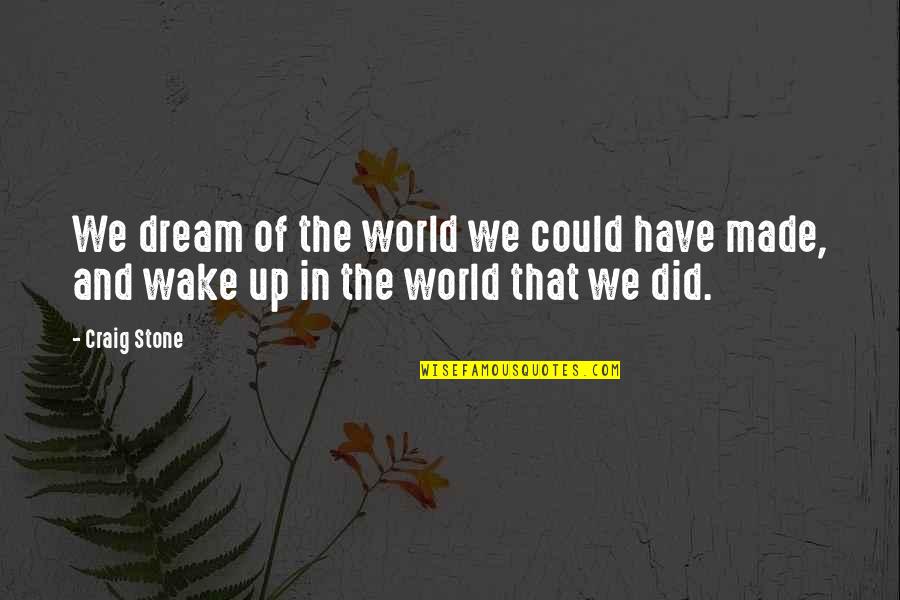 We dream of the world we could have made, and wake up in the world that we did.
—
Craig Stone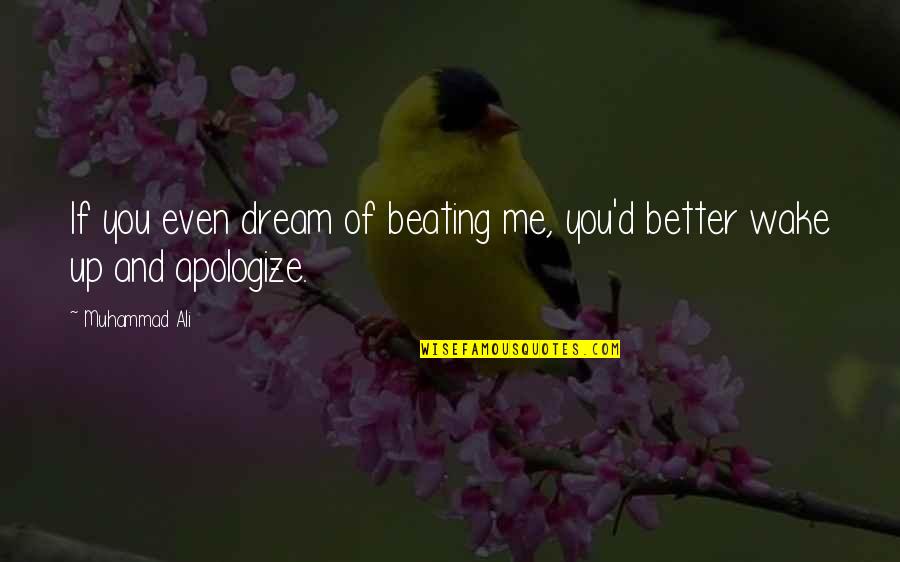 If you even dream of beating me, you'd better wake up and apologize.
—
Muhammad Ali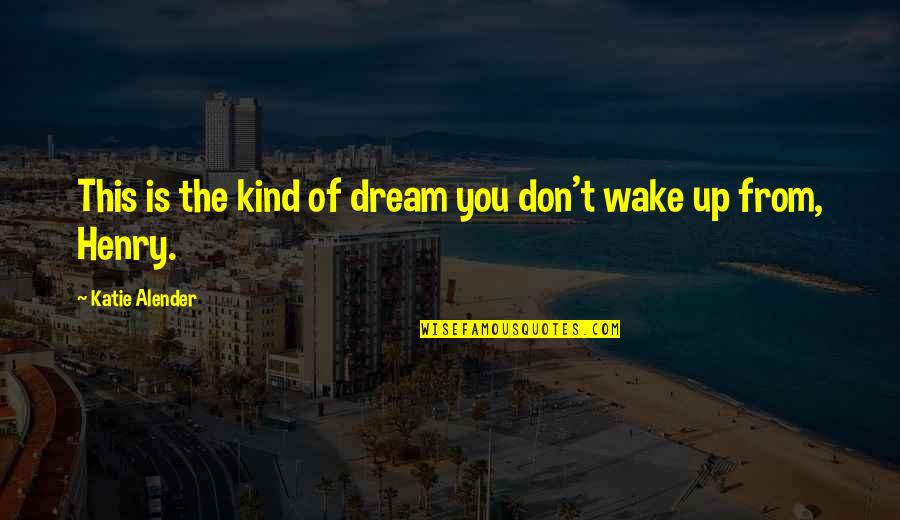 This is the kind of dream you don't wake up from, Henry.
—
Katie Alender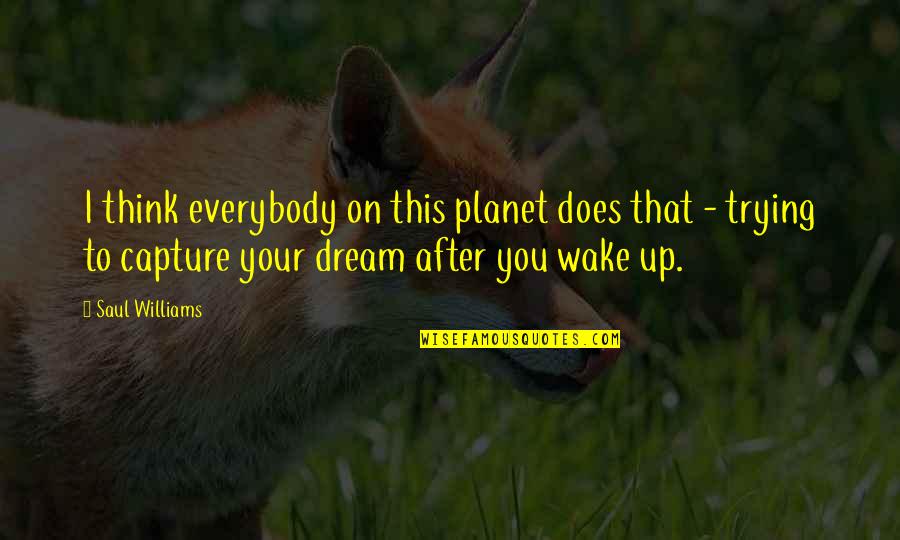 I think everybody on this planet does that - trying to capture your dream after you wake up.
—
Saul Williams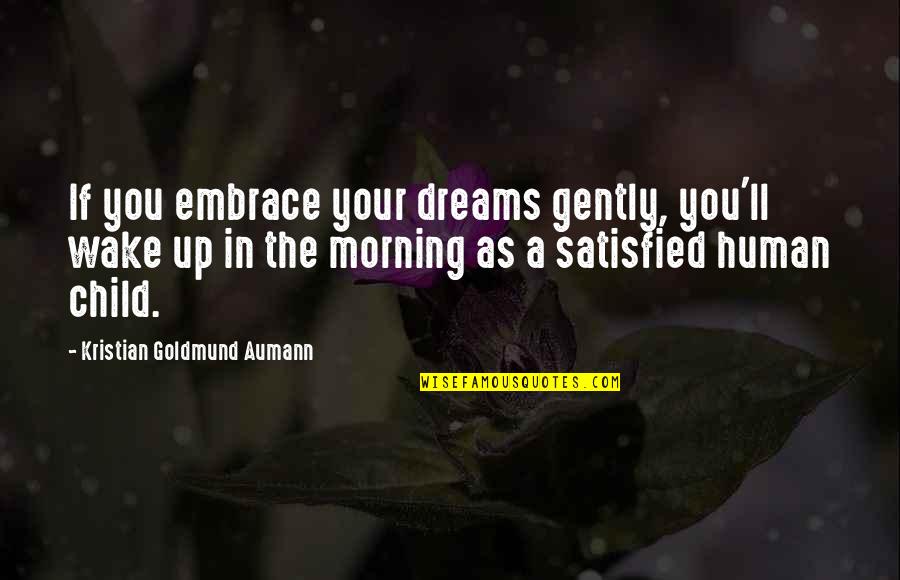 If you embrace your dreams gently, you'll wake up in the morning as a satisfied human child. —
Kristian Goldmund Aumann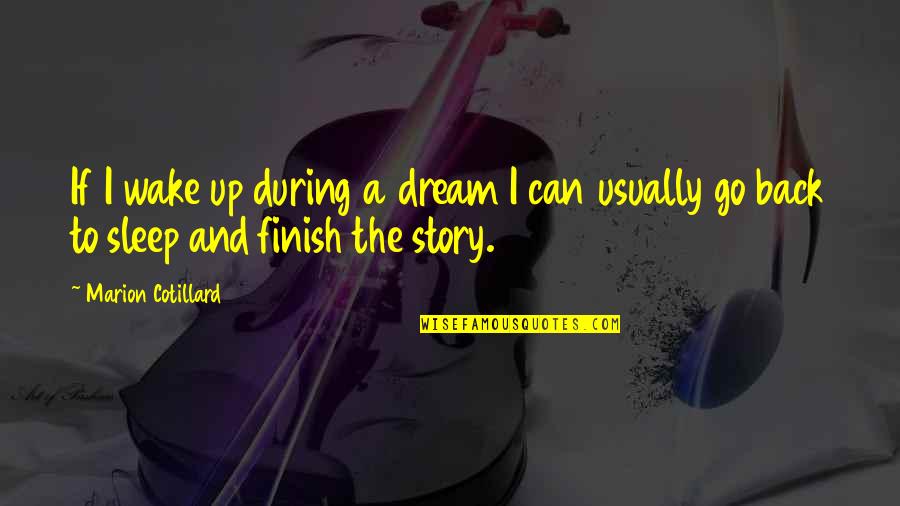 If I wake up during a dream I can usually go back to sleep and finish the story. —
Marion Cotillard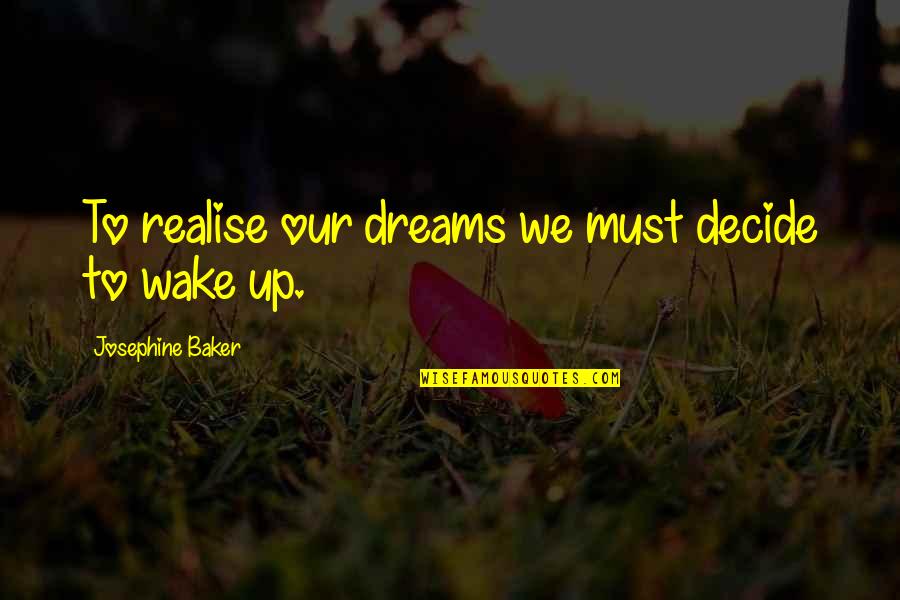 To realise our dreams we must decide to wake up. —
Josephine Baker
If you wake up and this is a dream,call me. I'll come running. I swear. —
Abbi Glines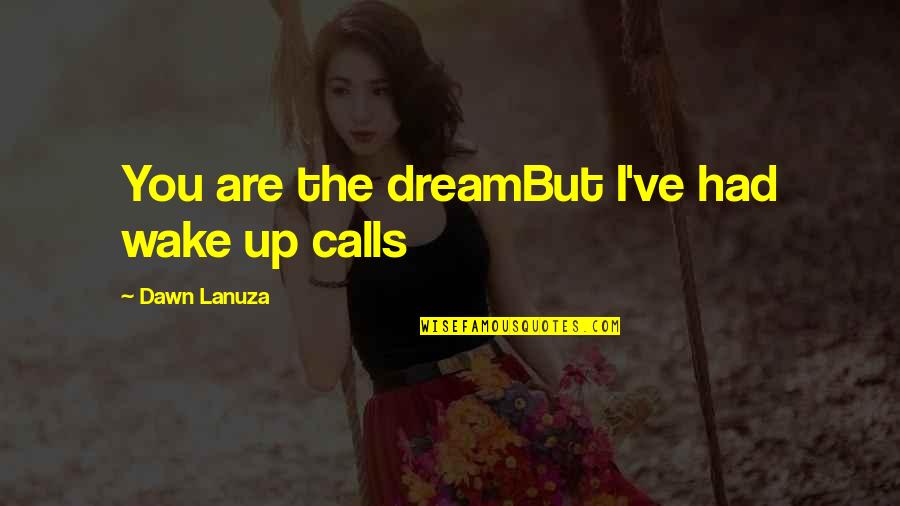 You are the dream
But I've had wake up calls —
Dawn Lanuza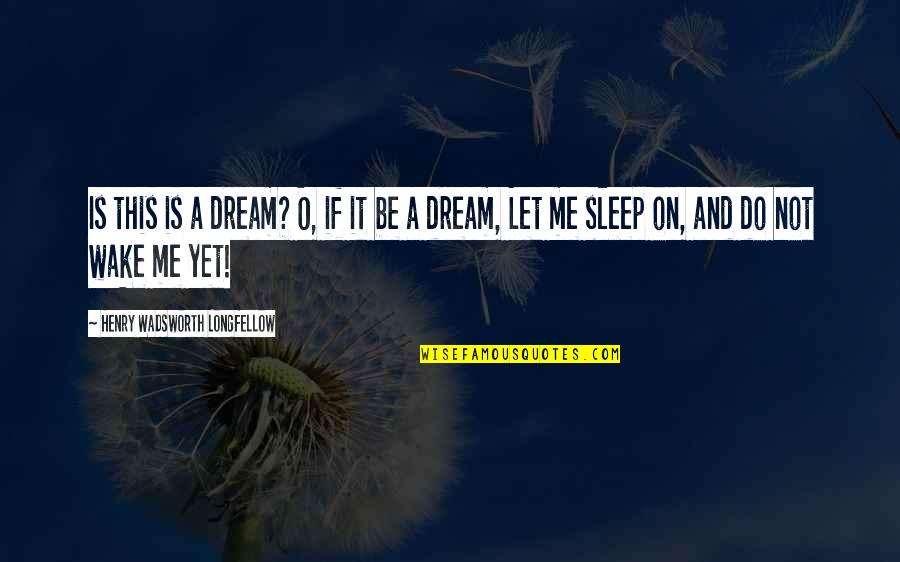 Is this is a dream? O, if it be a dream, Let me sleep on, and do not wake me yet! —
Henry Wadsworth Longfellow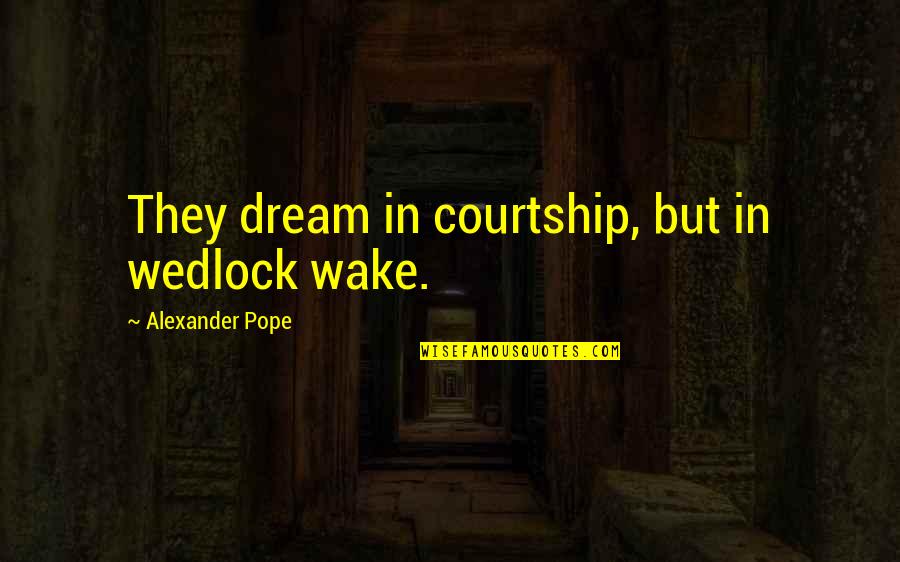 They dream in courtship, but in wedlock wake. —
Alexander Pope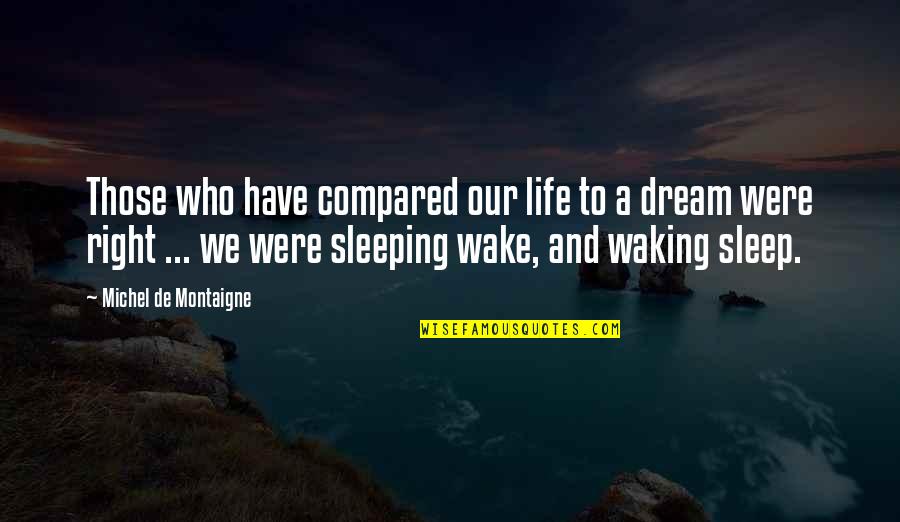 Those who have compared our life to a dream were right ... we were sleeping wake, and waking sleep. —
Michel De Montaigne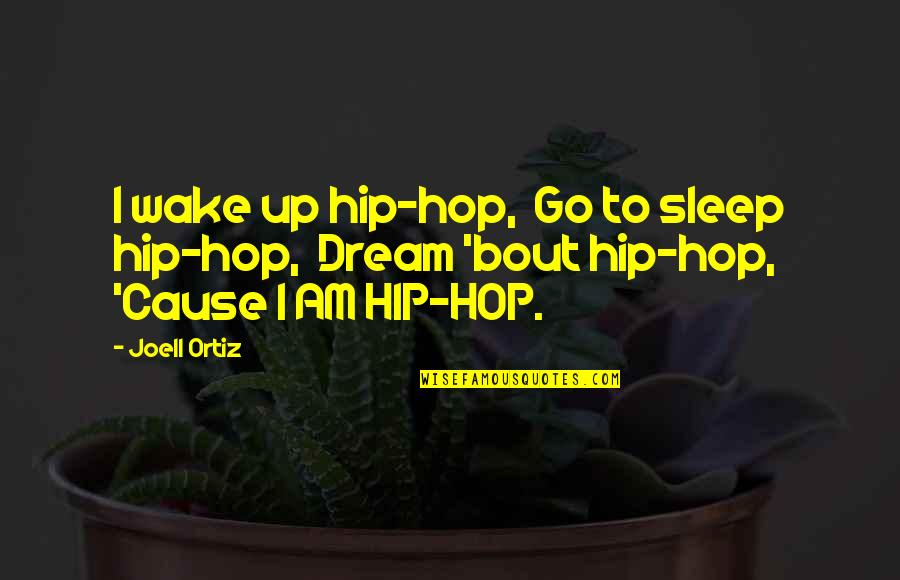 I wake up hip-hop,
Go to sleep hip-hop,
Dream 'bout hip-hop,
'Cause I AM HIP-HOP. —
Joell Ortiz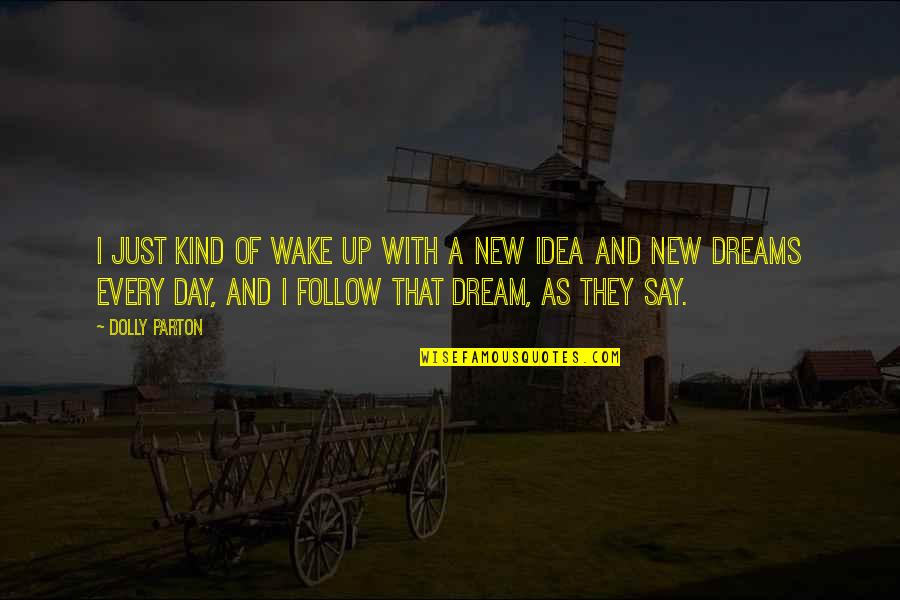 I just kind of wake up with a new idea and new dreams every day, and I follow that dream, as they say. —
Dolly Parton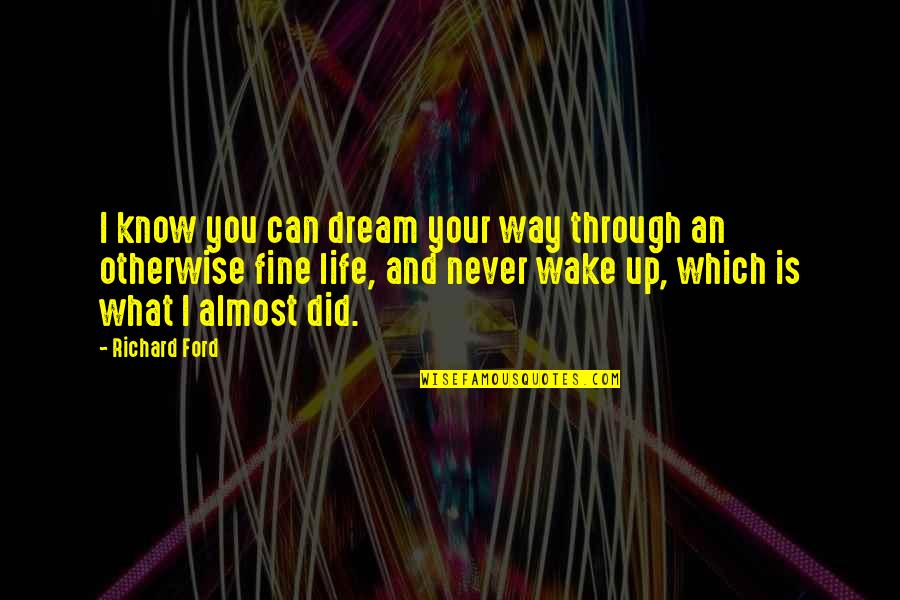 I know you can dream your way through an otherwise fine life, and never wake up, which is what I almost did. —
Richard Ford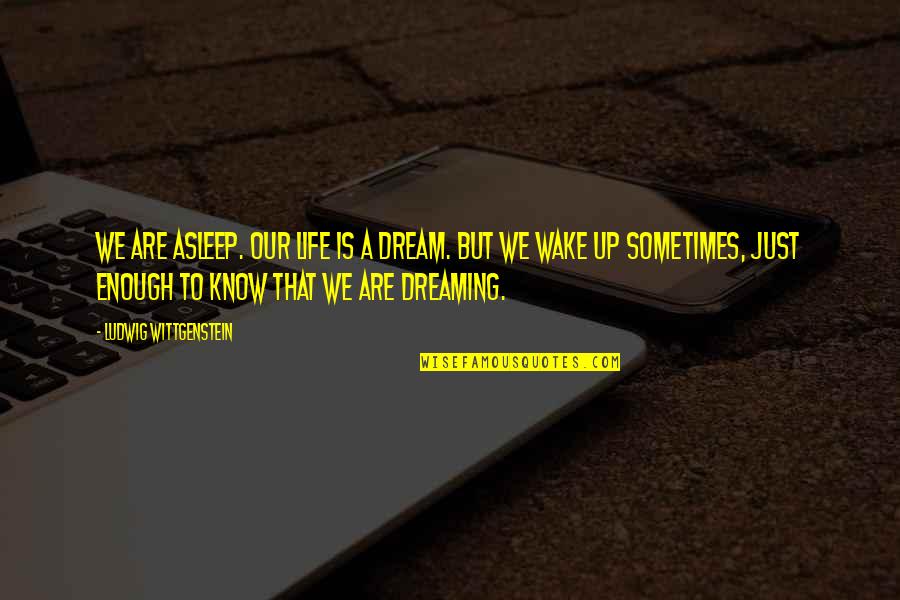 We are asleep. Our Life is a dream. But we wake up sometimes, just enough to know that we are dreaming. —
Ludwig Wittgenstein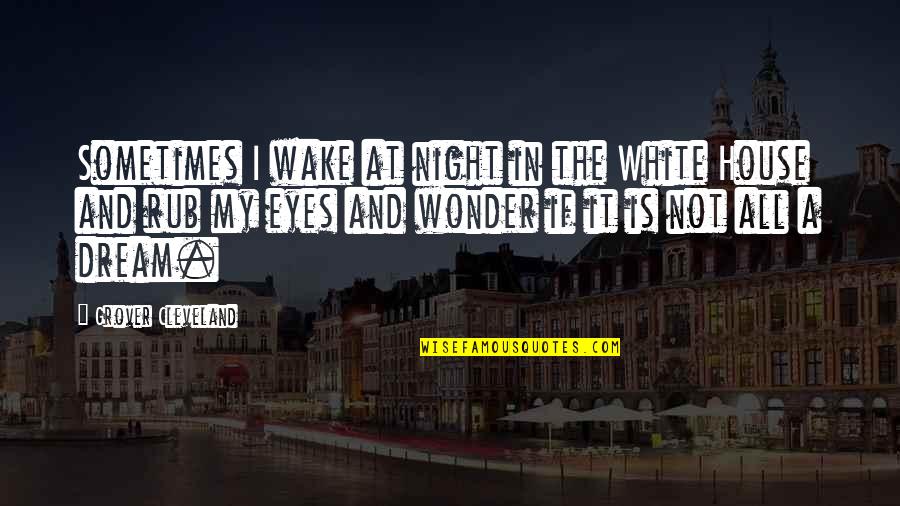 Sometimes I wake at night in the White House and rub my eyes and wonder if it is not all a dream. —
Grover Cleveland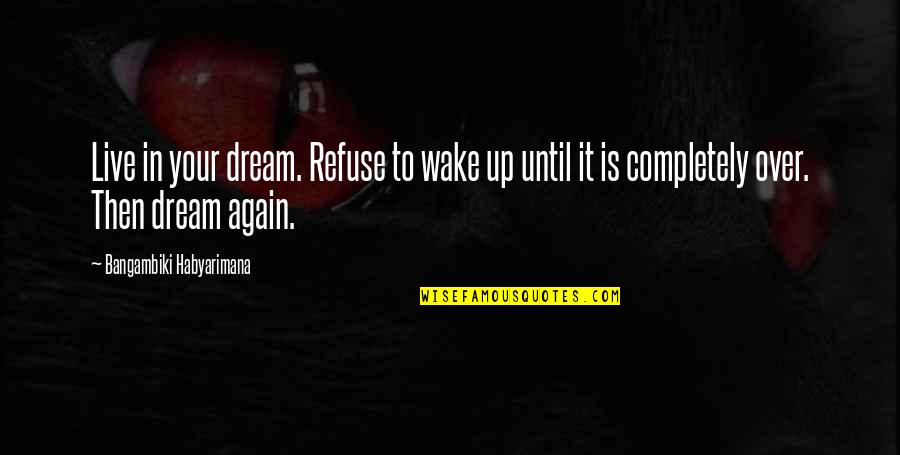 Live in your dream. Refuse to wake up until it is completely over. Then dream again. —
Bangambiki Habyarimana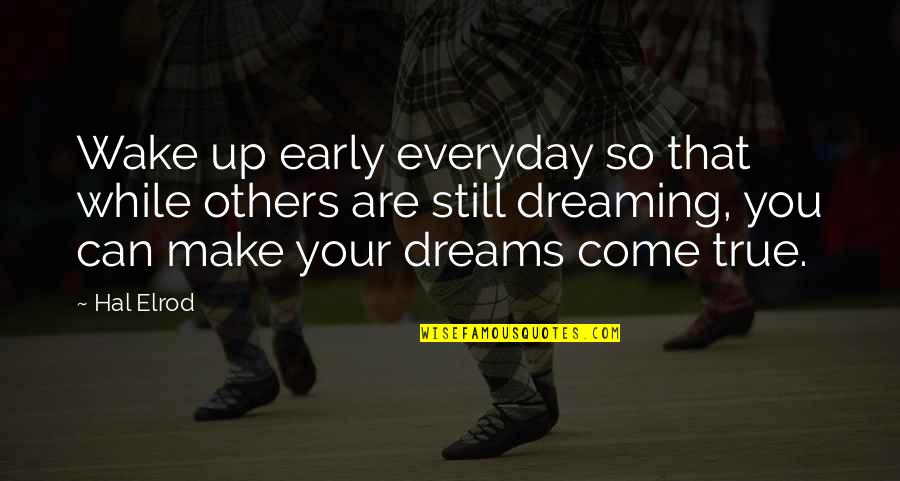 Wake up early everyday so that while others are still dreaming, you can make your dreams come true. —
Hal Elrod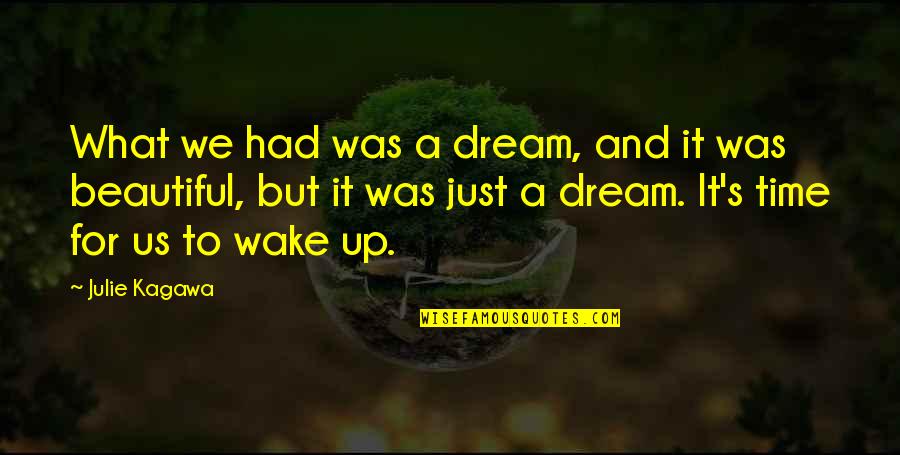 What we had was a dream, and it was beautiful, but it was just a dream. It's time for us to wake up. —
Julie Kagawa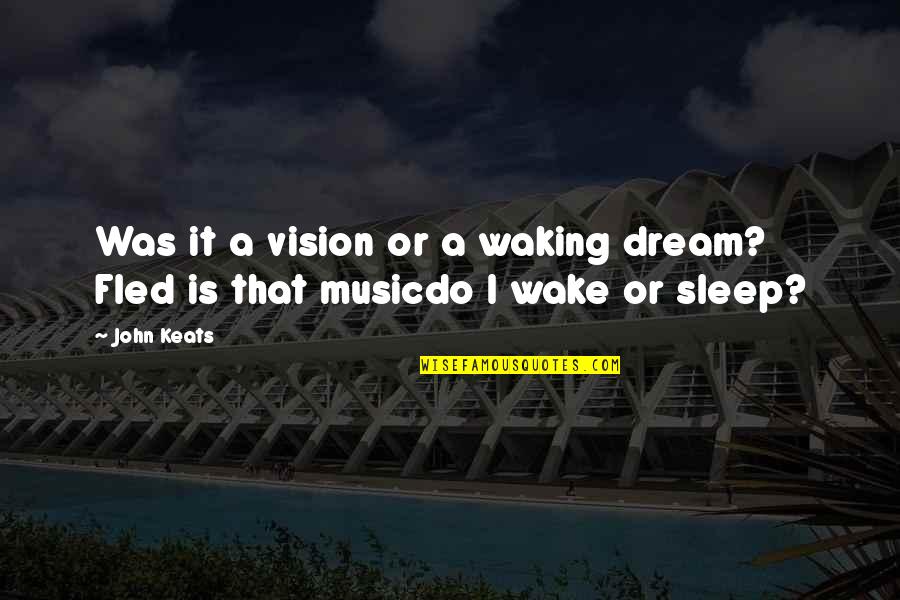 Was it a vision or a waking dream? Fled is that music
do I wake or sleep? —
John Keats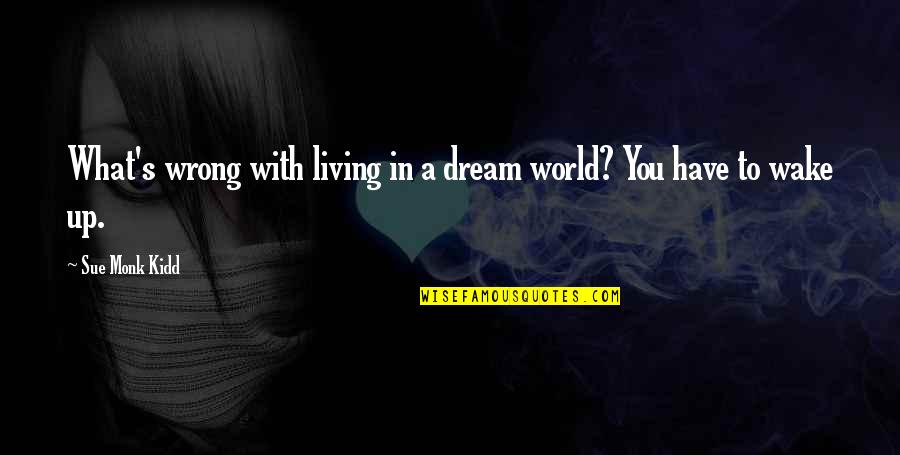 What's wrong with living in a dream world? You have to wake up. —
Sue Monk Kidd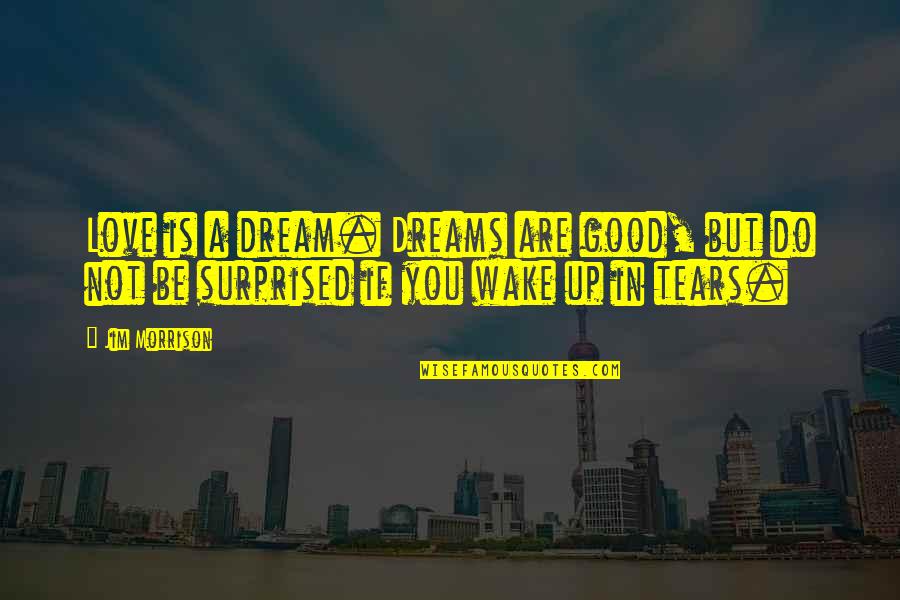 Love is a dream. Dreams are good, but do not be surprised if you wake up in tears. —
Jim Morrison