Wake Up From Your Dream Quotes
Collection of top 30 famous quotes about Wake Up From Your Dream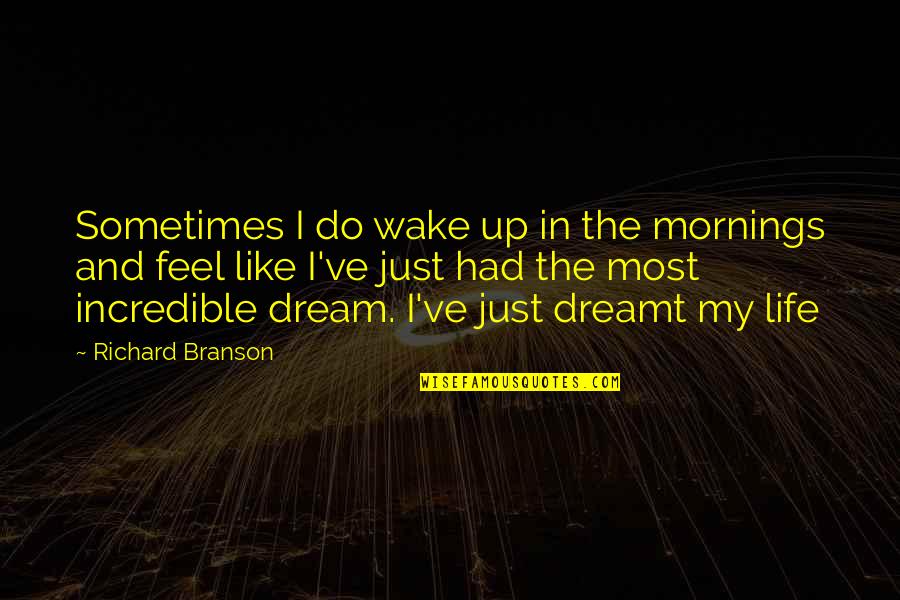 Sometimes I do wake up in the mornings and feel like I've just had the most incredible dream. I've just dreamt my life
—
Richard Branson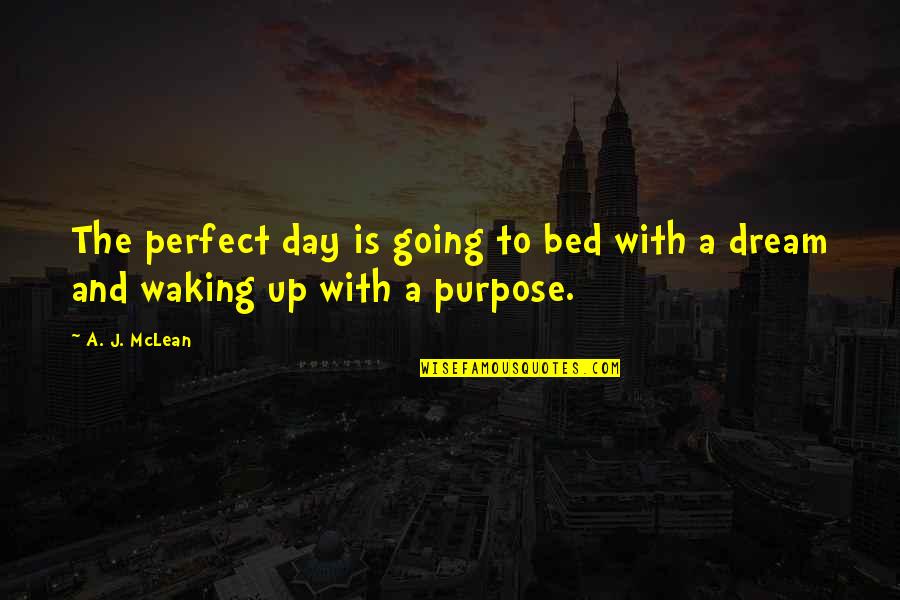 The perfect day is going to bed with a dream and waking up with a purpose.
—
A. J. McLean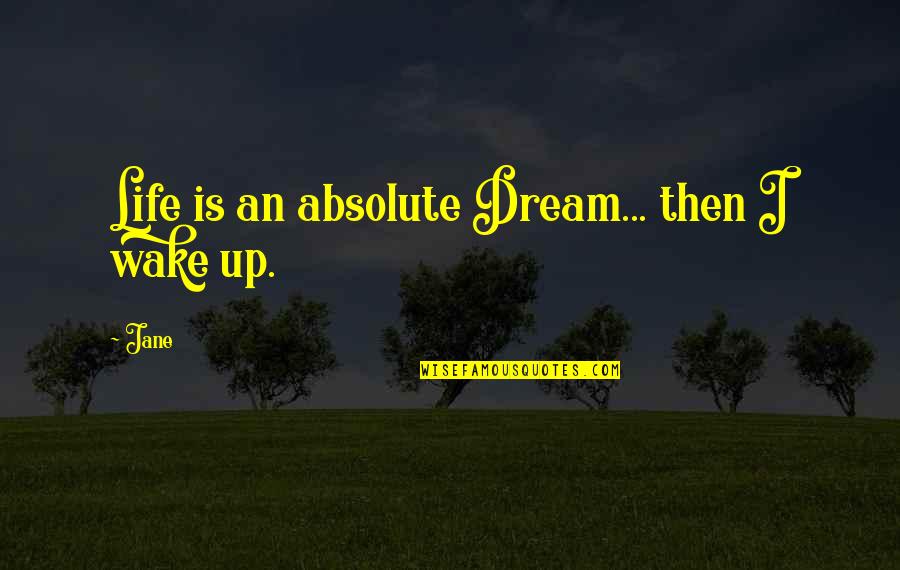 Life is an absolute Dream... then I wake up.
—
Jane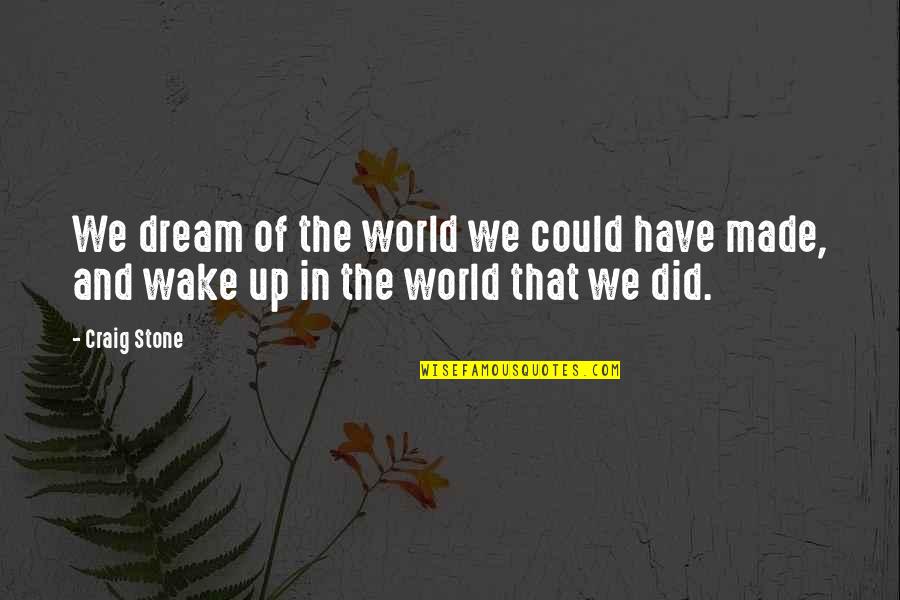 We dream of the world we could have made, and wake up in the world that we did.
—
Craig Stone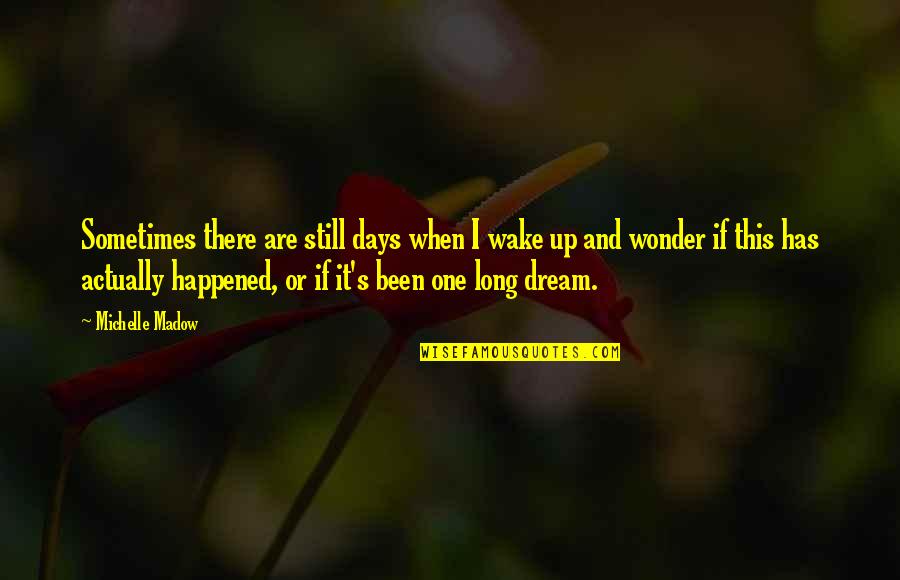 Sometimes there are still days when I wake up and wonder if this has actually happened, or if it's been one long dream.
—
Michelle Madow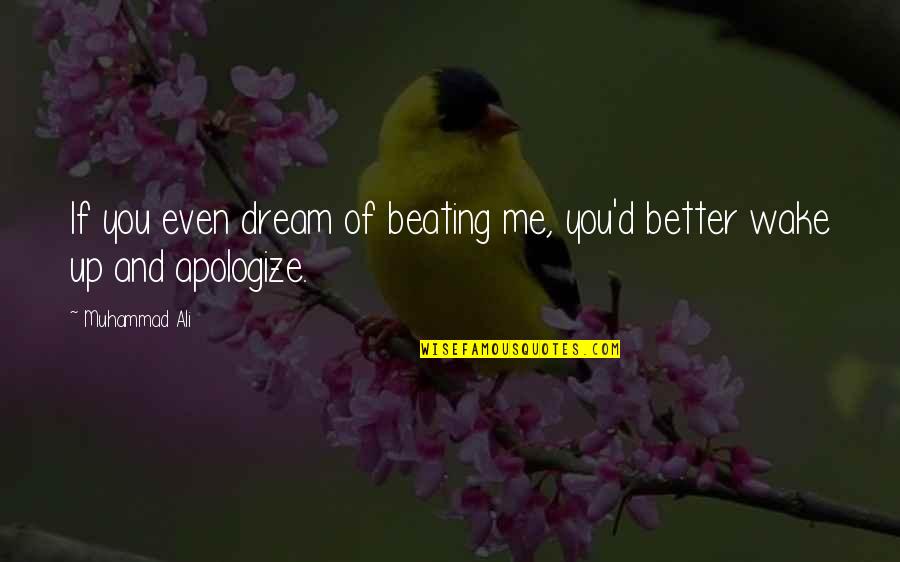 If you even dream of beating me, you'd better wake up and apologize.
—
Muhammad Ali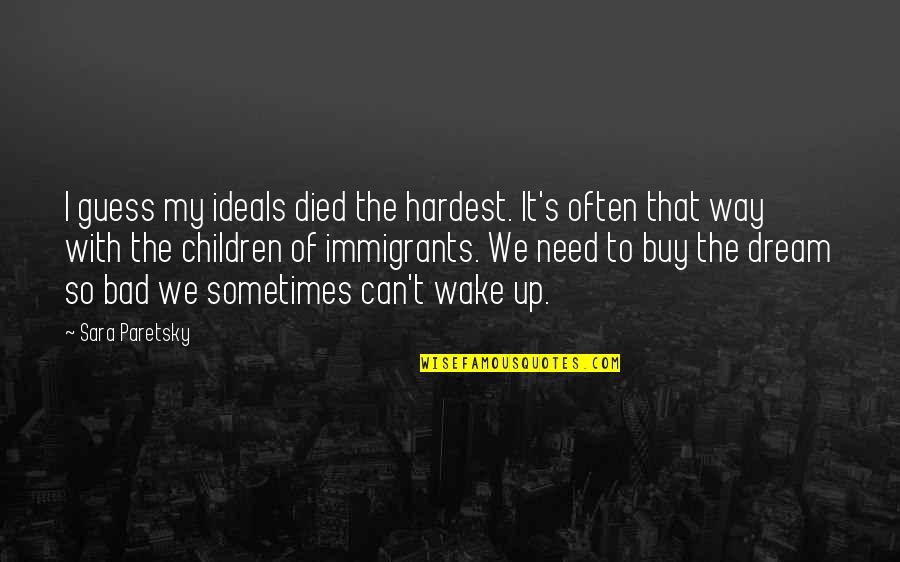 I guess my ideals died the hardest. It's often that way with the children of immigrants. We need to buy the dream so bad we sometimes can't wake up.
—
Sara Paretsky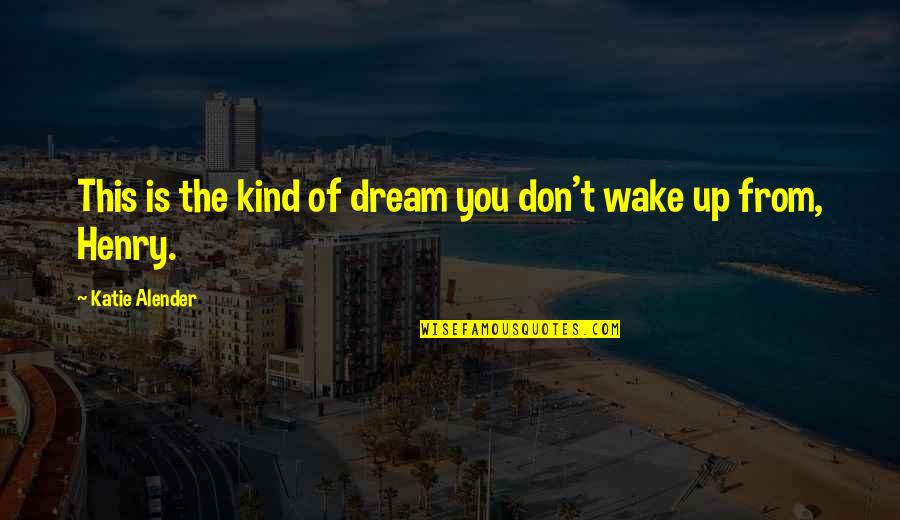 This is the kind of dream you don't wake up from, Henry.
—
Katie Alender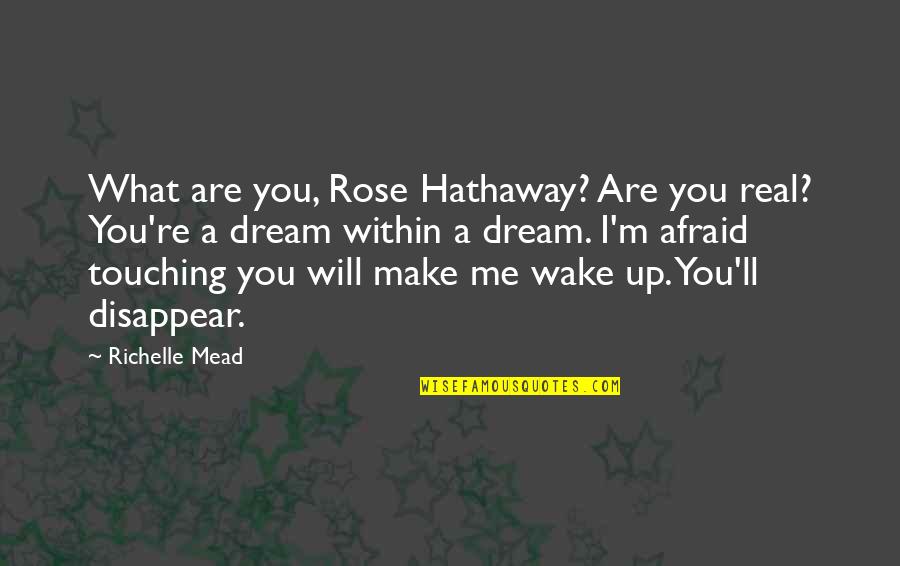 What are you, Rose Hathaway? Are you real? You're a dream within a dream. I'm afraid touching you will make me wake up. You'll disappear.
—
Richelle Mead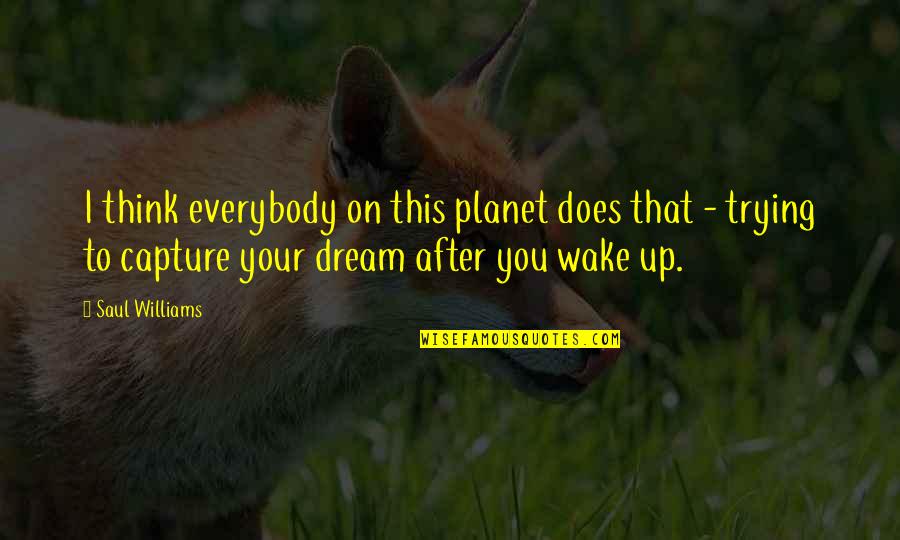 I think everybody on this planet does that - trying to capture your dream after you wake up.
—
Saul Williams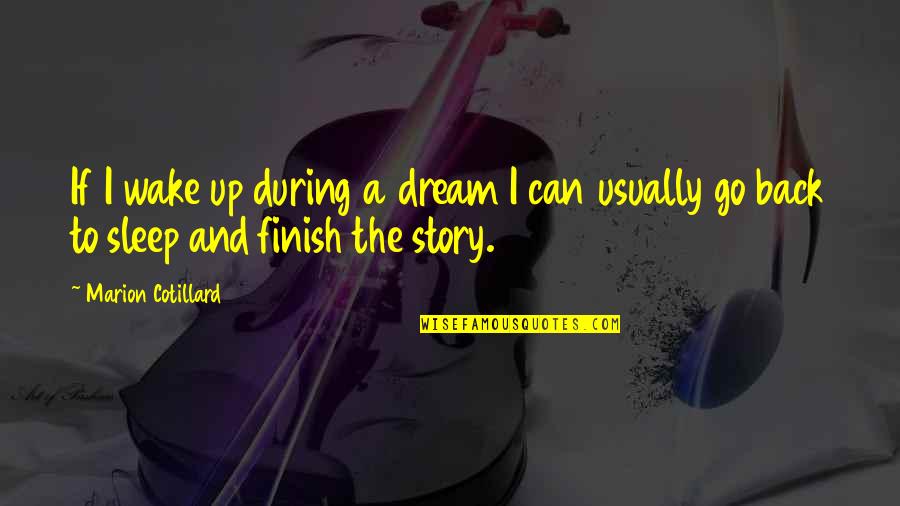 If I wake up during a dream I can usually go back to sleep and finish the story. —
Marion Cotillard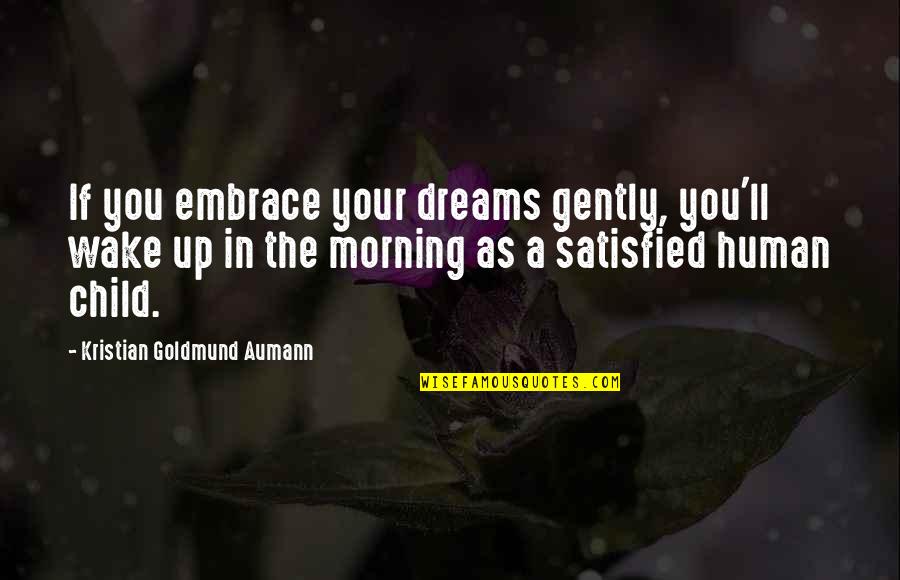 If you embrace your dreams gently, you'll wake up in the morning as a satisfied human child. —
Kristian Goldmund Aumann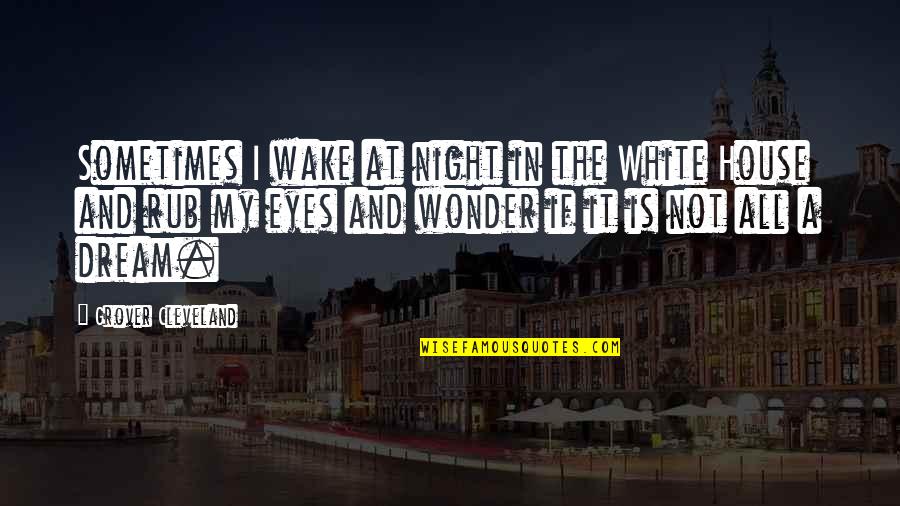 Sometimes I wake at night in the White House and rub my eyes and wonder if it is not all a dream. —
Grover Cleveland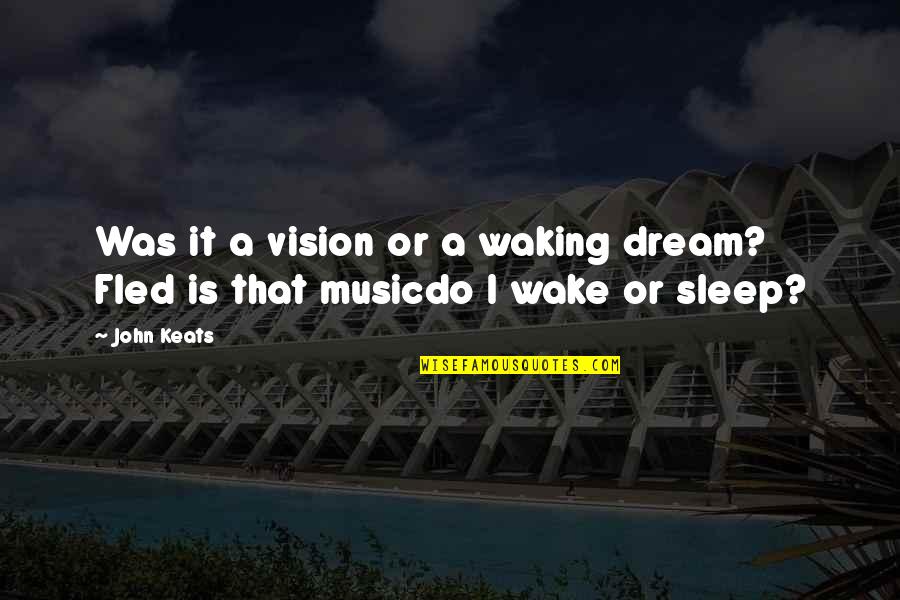 Was it a vision or a waking dream? Fled is that music
do I wake or sleep? —
John Keats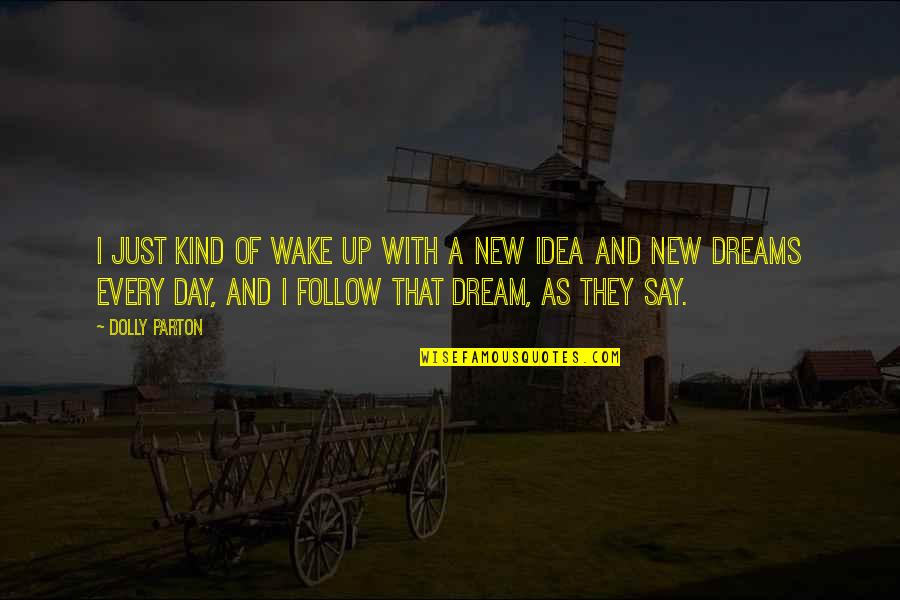 I just kind of wake up with a new idea and new dreams every day, and I follow that dream, as they say. —
Dolly Parton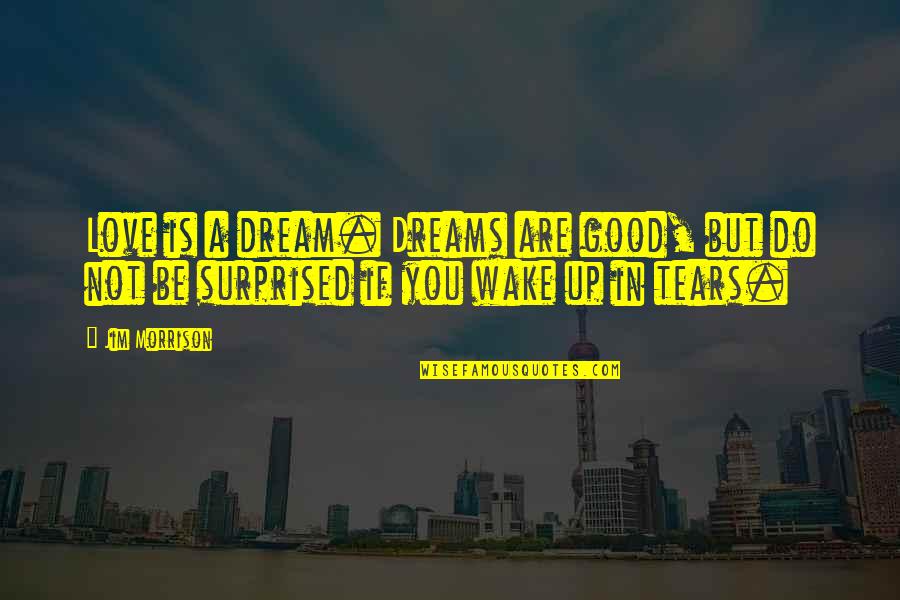 Love is a dream. Dreams are good, but do not be surprised if you wake up in tears. —
Jim Morrison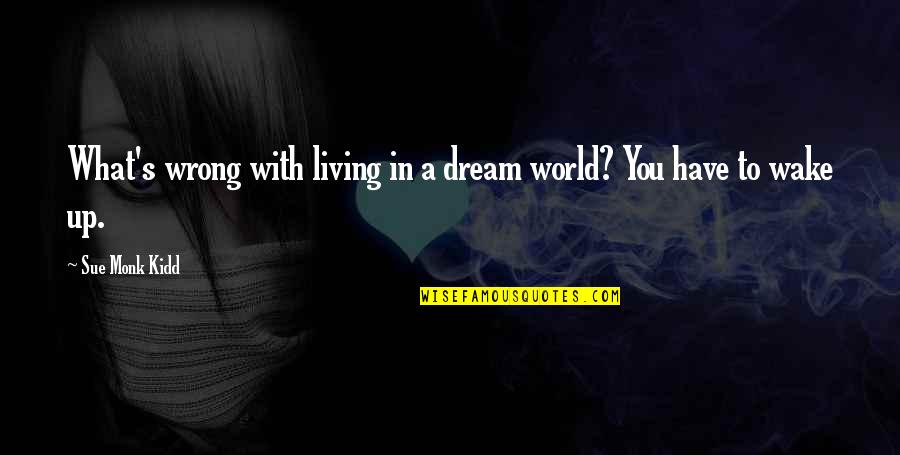 What's wrong with living in a dream world? You have to wake up. —
Sue Monk Kidd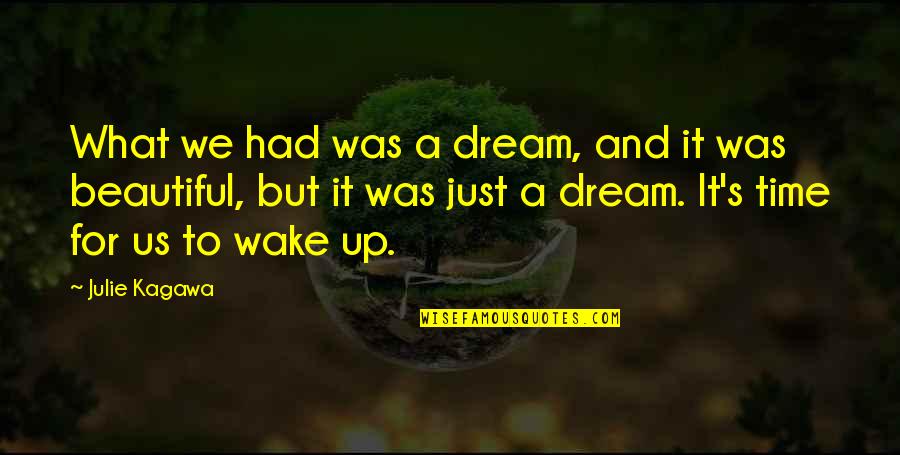 What we had was a dream, and it was beautiful, but it was just a dream. It's time for us to wake up. —
Julie Kagawa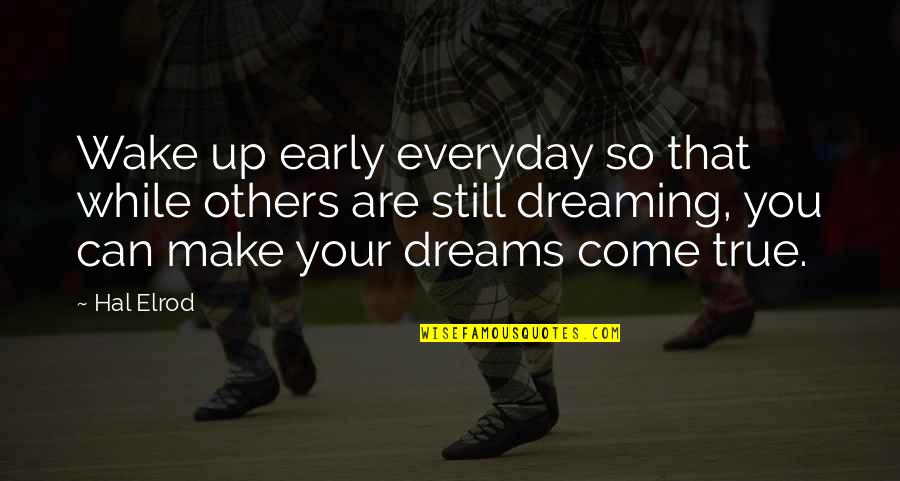 Wake up early everyday so that while others are still dreaming, you can make your dreams come true. —
Hal Elrod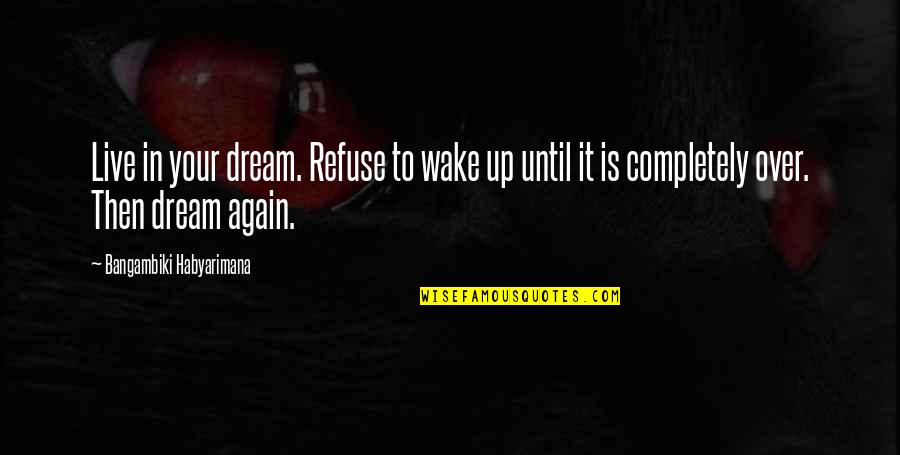 Live in your dream. Refuse to wake up until it is completely over. Then dream again. —
Bangambiki Habyarimana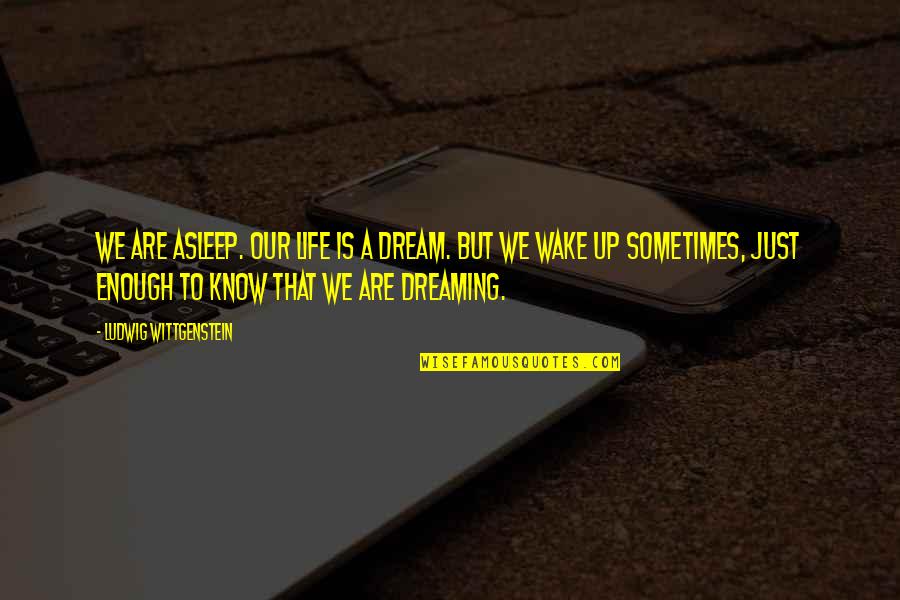 We are asleep. Our Life is a dream. But we wake up sometimes, just enough to know that we are dreaming. —
Ludwig Wittgenstein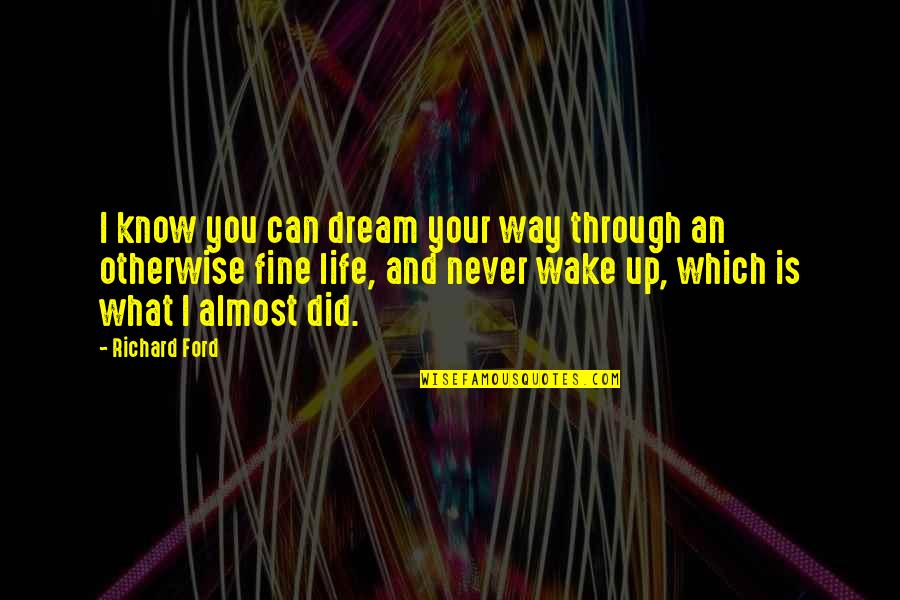 I know you can dream your way through an otherwise fine life, and never wake up, which is what I almost did. —
Richard Ford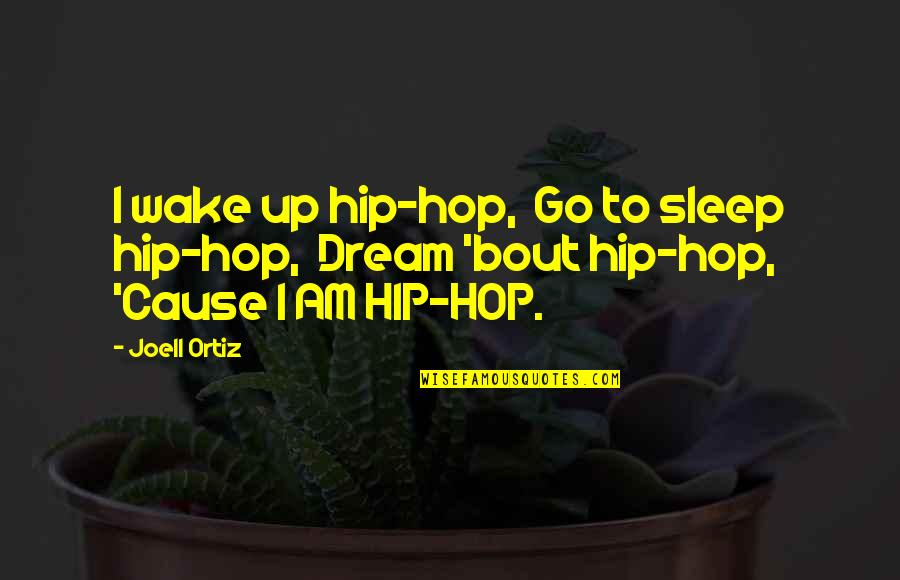 I wake up hip-hop,
Go to sleep hip-hop,
Dream 'bout hip-hop,
'Cause I AM HIP-HOP. —
Joell Ortiz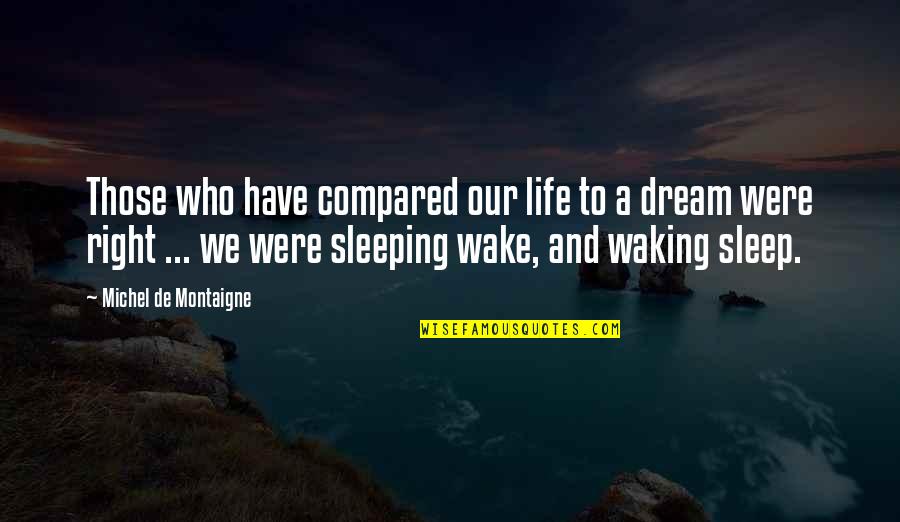 Those who have compared our life to a dream were right ... we were sleeping wake, and waking sleep. —
Michel De Montaigne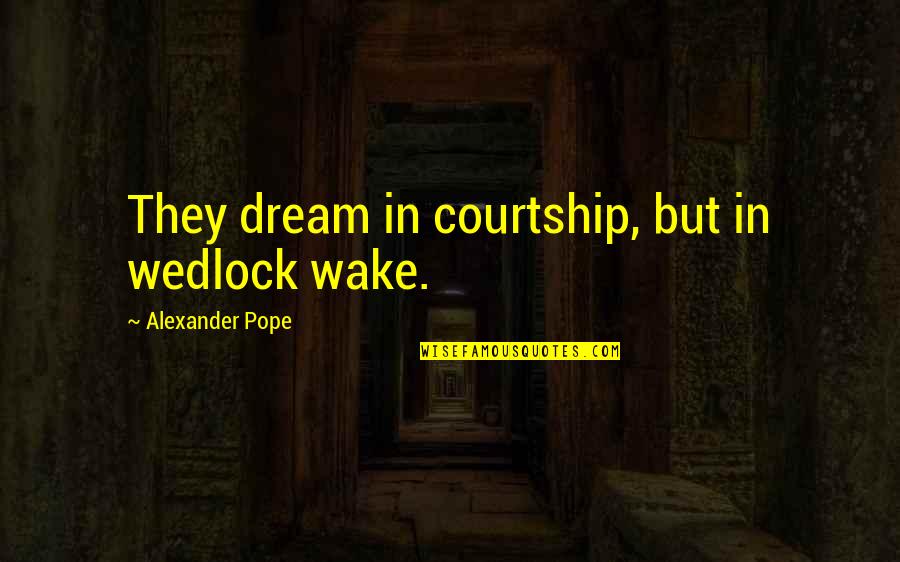 They dream in courtship, but in wedlock wake. —
Alexander Pope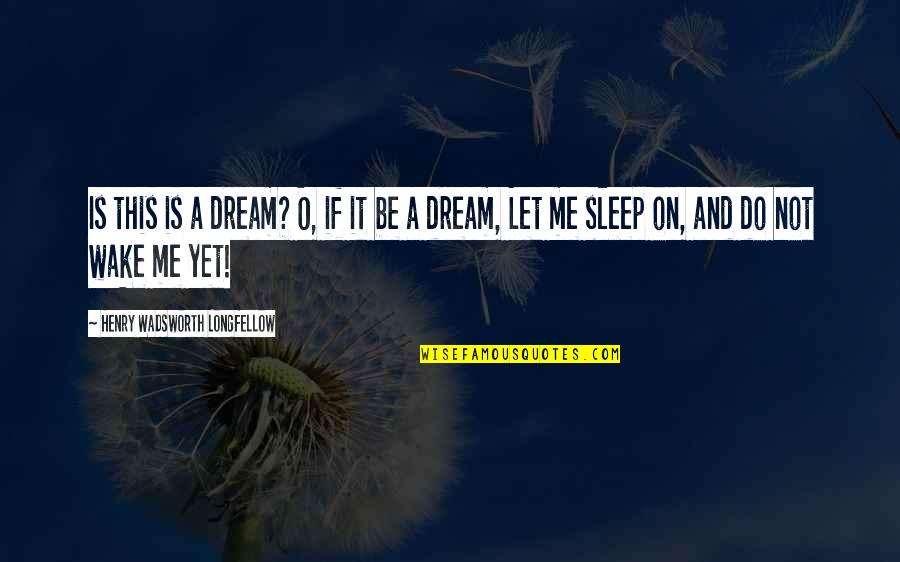 Is this is a dream? O, if it be a dream, Let me sleep on, and do not wake me yet! —
Henry Wadsworth Longfellow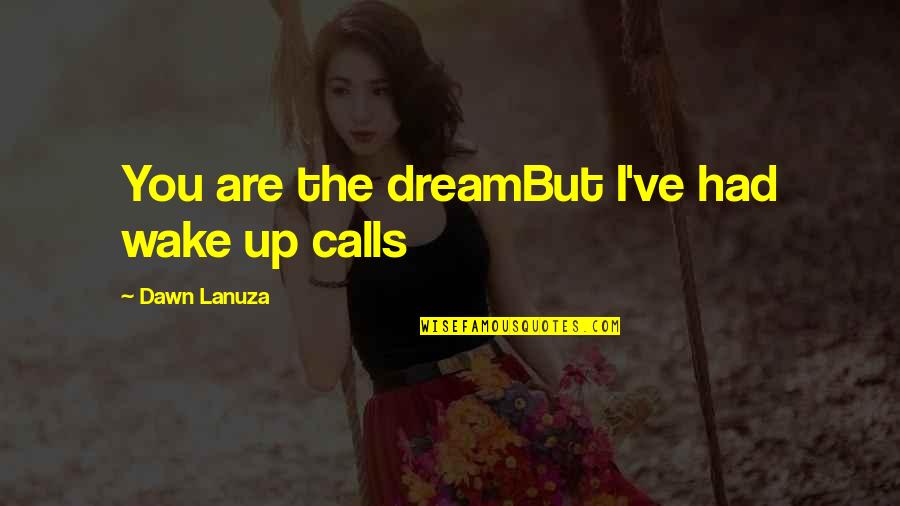 You are the dream
But I've had wake up calls —
Dawn Lanuza
If you wake up and this is a dream,call me. I'll come running. I swear. —
Abbi Glines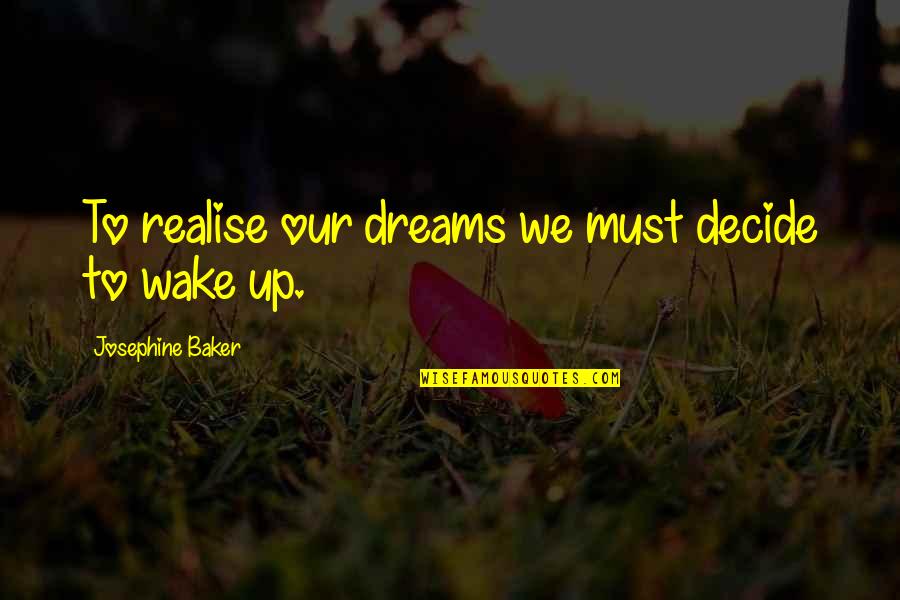 To realise our dreams we must decide to wake up. —
Josephine Baker