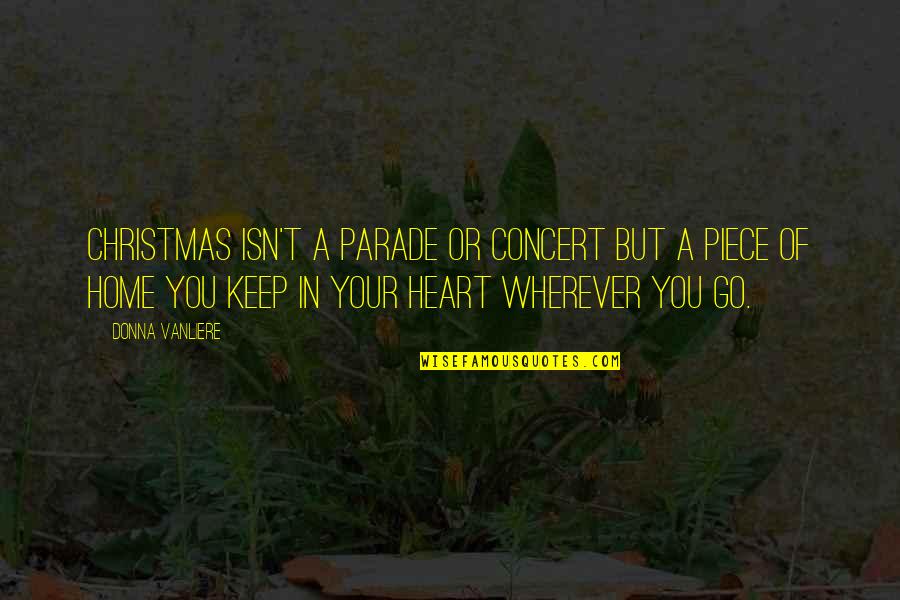 Christmas isn't a parade or concert but a piece of home you keep in your heart wherever you go.
—
Donna VanLiere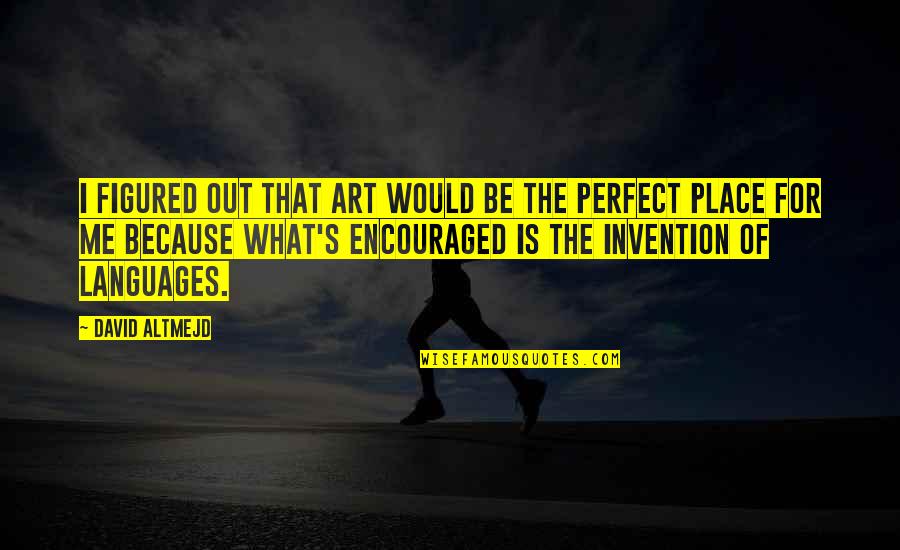 I figured out that art would be the perfect place for me because what's encouraged is the invention of languages.
—
David Altmejd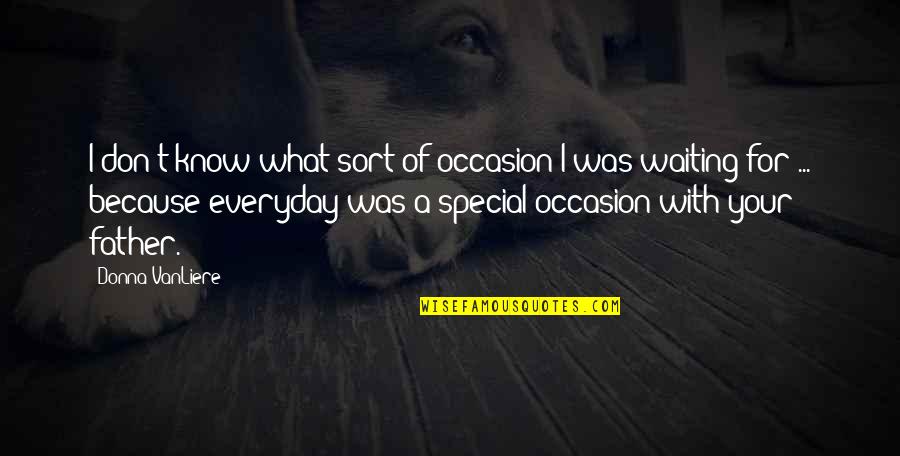 I don't know what sort of occasion I was waiting for ... because everyday was a special occasion with your father.
—
Donna VanLiere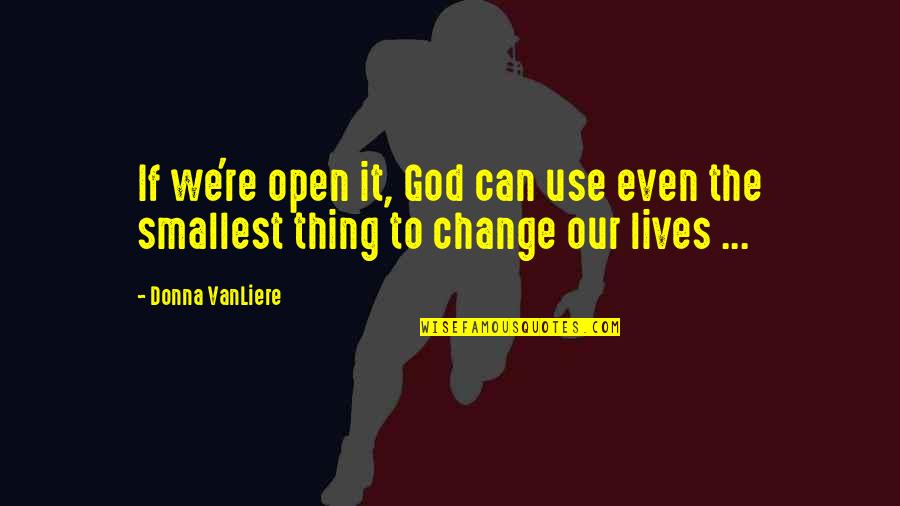 If we're open it, God can use even the smallest thing to change our lives ...
—
Donna VanLiere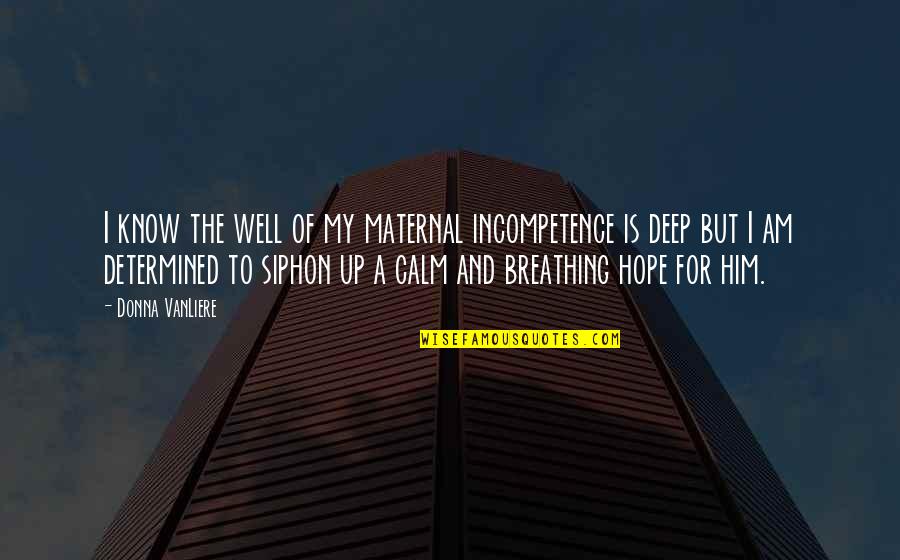 I know the well of my maternal incompetence is deep but I am determined to siphon up a calm and breathing hope for him. —
Donna VanLiere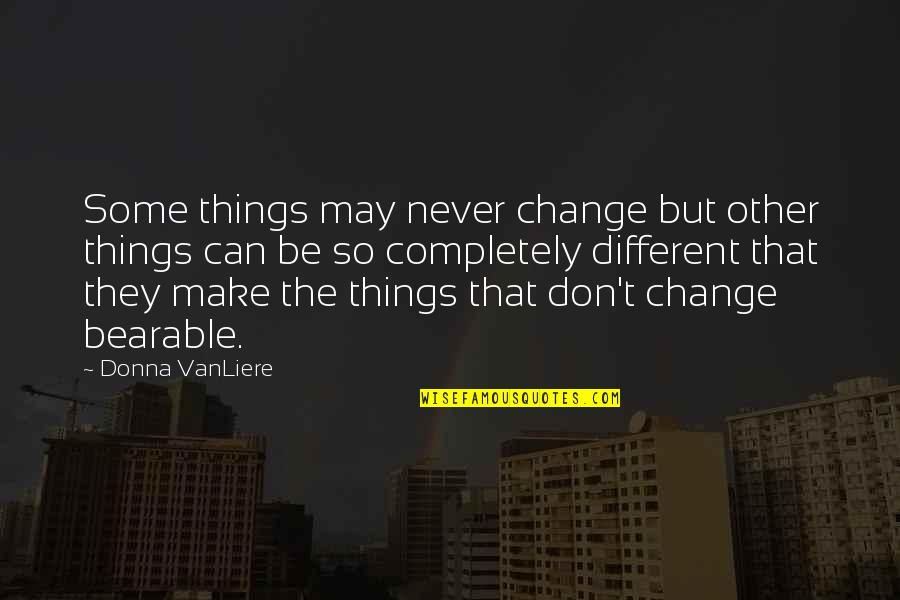 Some things may never change but other things can be so completely different that they make the things that don't change bearable. —
Donna VanLiere
The problem with unfilled dreams is that they give us tunnel vision. We focus on ourselves, and that can be depressing and discouraging place to look. —
Donna VanLiere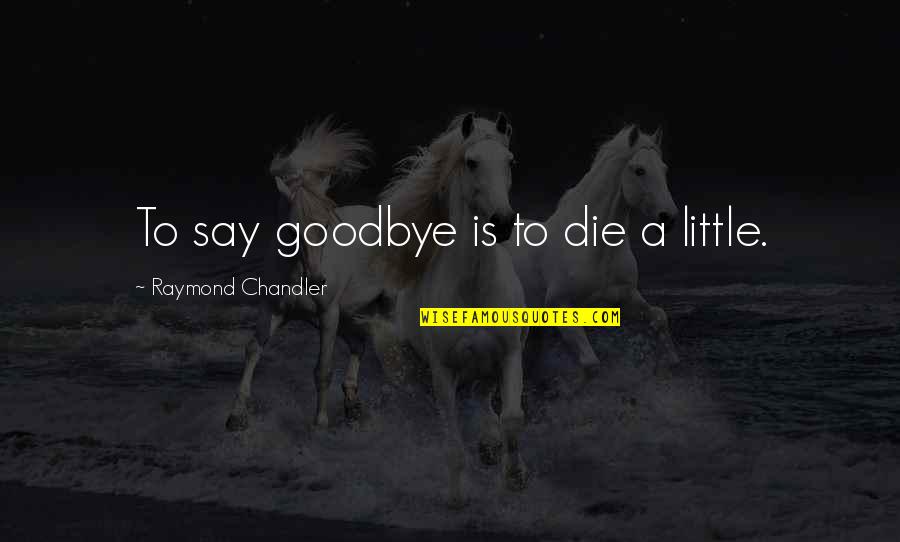 To say goodbye is to die a little. —
Raymond Chandler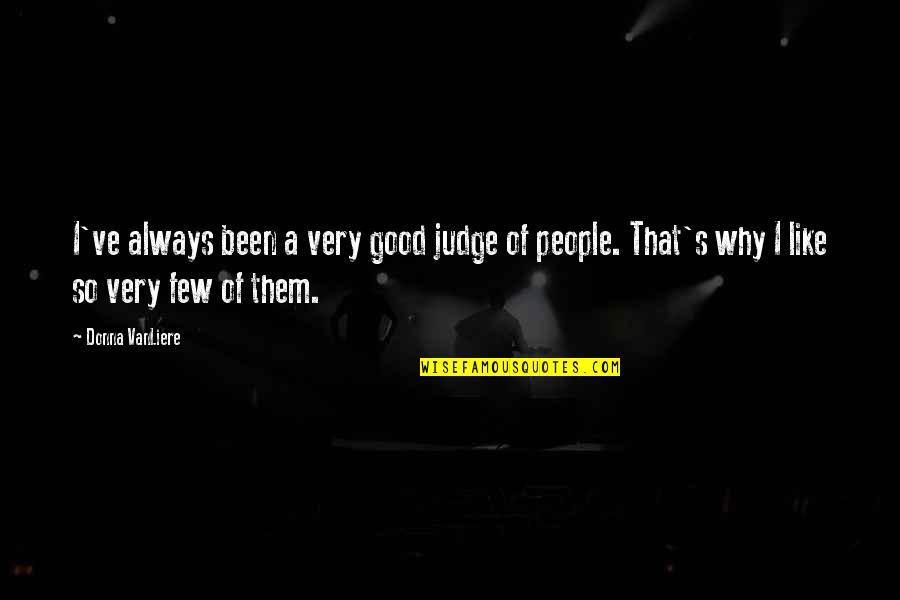 I've always been a very good judge of people. That's why I like so very few of them. —
Donna VanLiere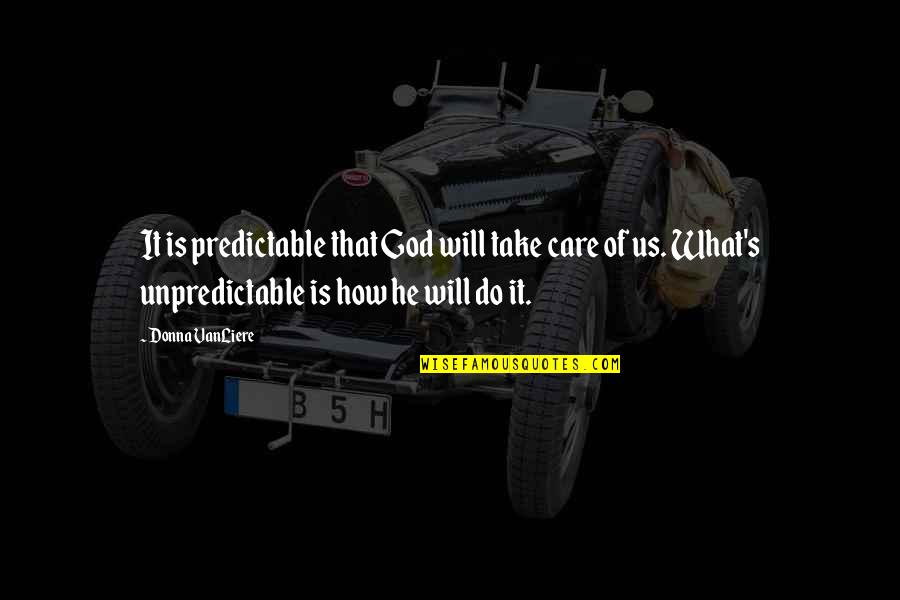 It is predictable that God will take care of us. What's unpredictable is how he will do it. —
Donna VanLiere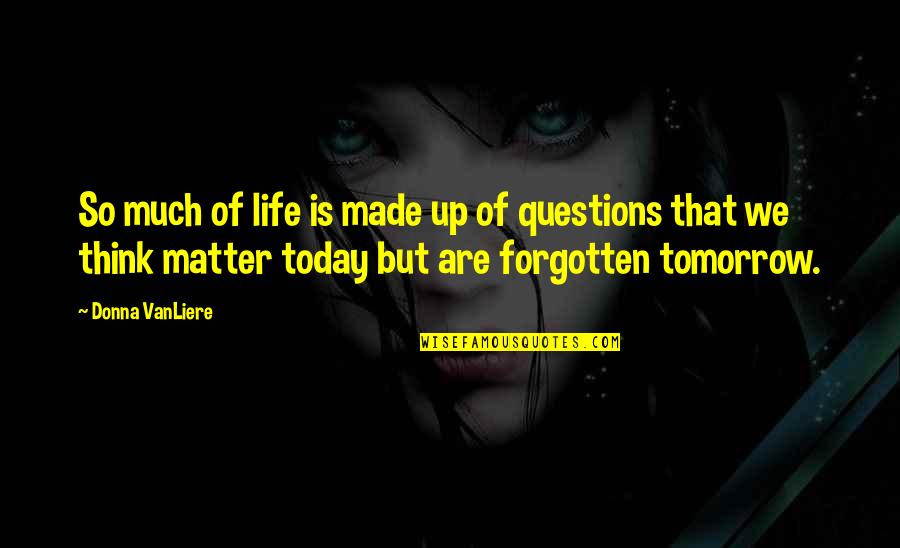 So much of life is made up of questions that we think matter today but are forgotten tomorrow. —
Donna VanLiere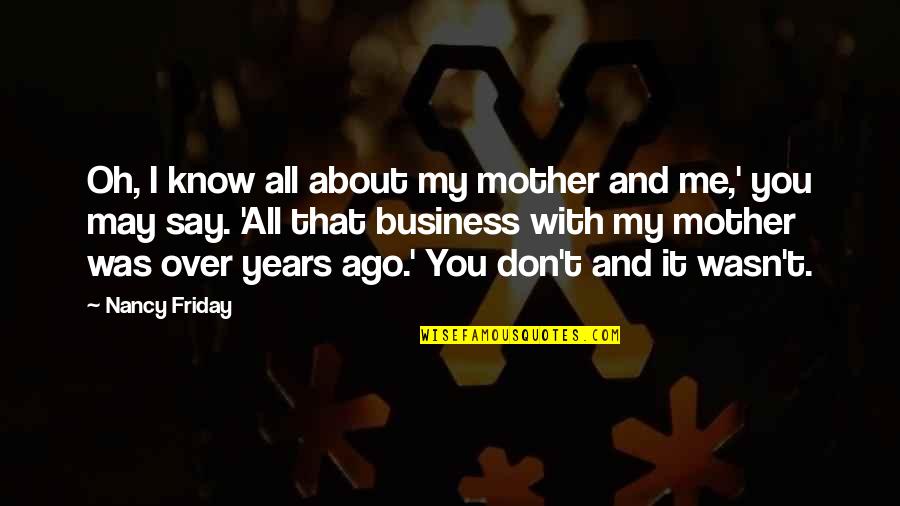 Oh, I know all about my mother and me,' you may say. 'All that business with my mother was over years ago.' You don't and it wasn't. —
Nancy Friday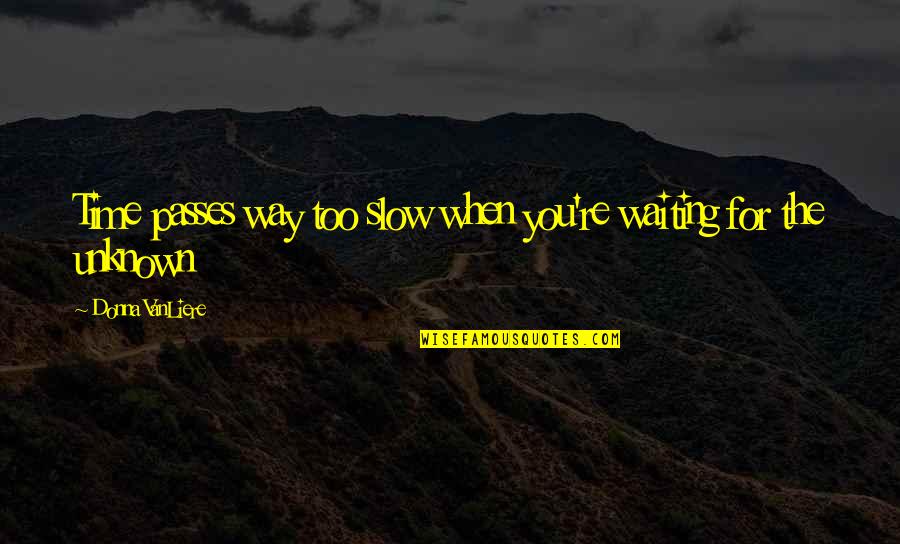 Time passes way too slow when you're waiting for the unknown —
Donna VanLiere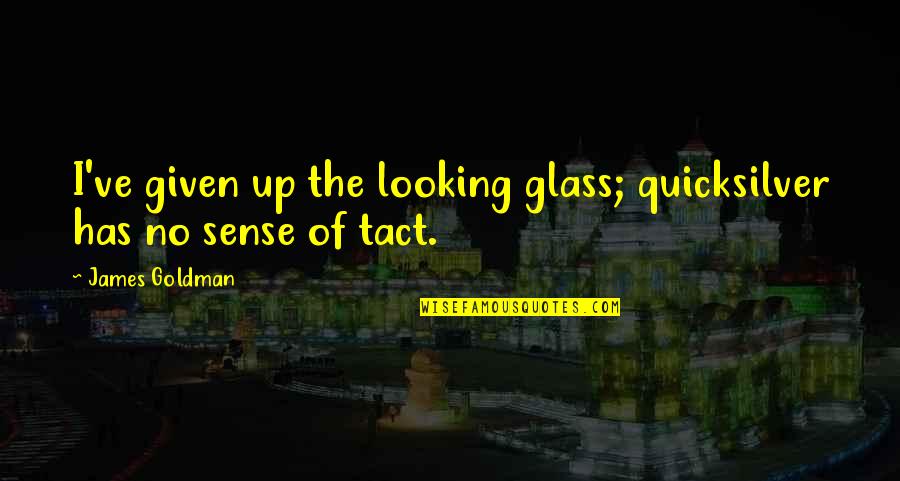 I've given up the looking glass; quicksilver has no sense of tact. —
James Goldman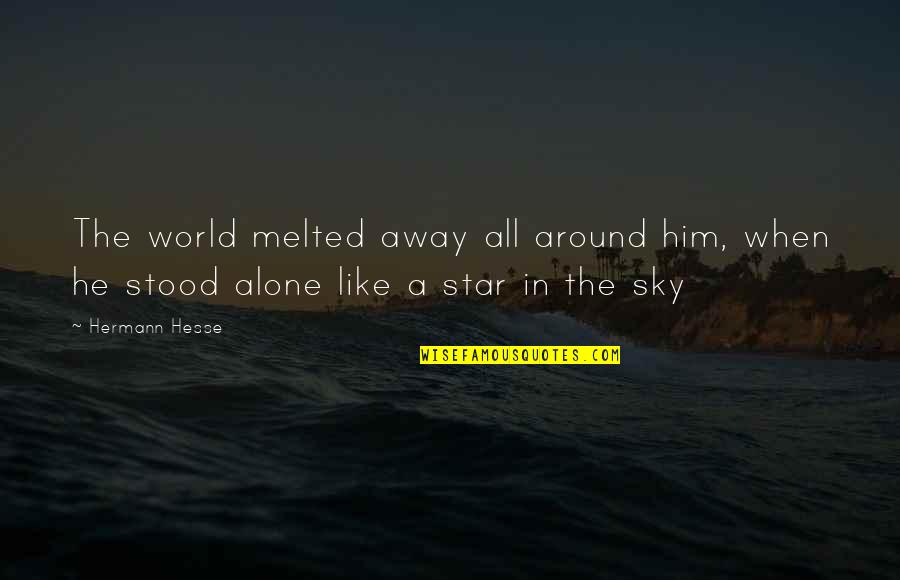 The world melted away all around him, when he stood alone like a star in the sky —
Hermann Hesse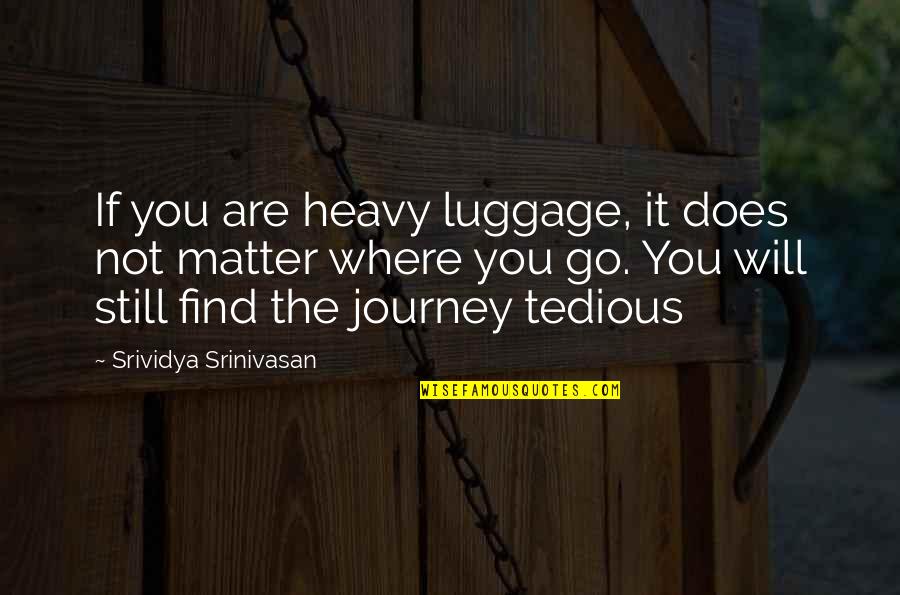 If you are heavy luggage, it does not matter where you go. You will still find the journey tedious —
Srividya Srinivasan