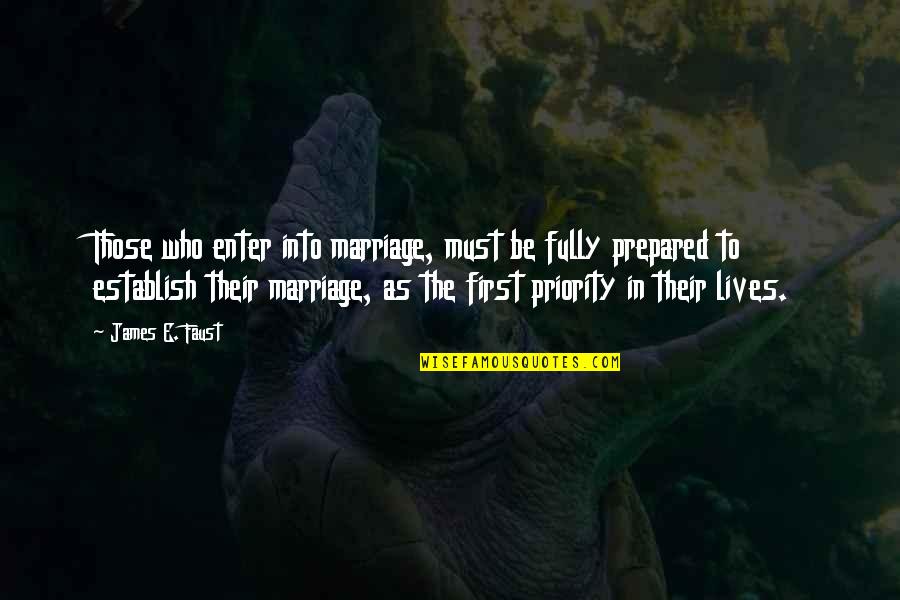 Those who enter into marriage, must be fully prepared to establish their marriage, as the first priority in their lives.
—
James E. Faust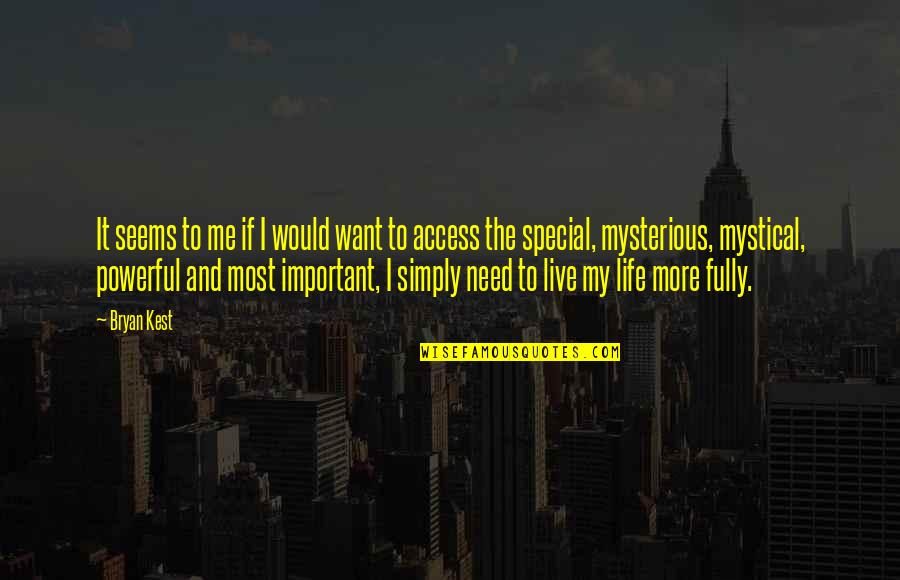 It seems to me if I would want to access the special, mysterious, mystical, powerful and most important, I simply need to live my life more fully.
—
Bryan Kest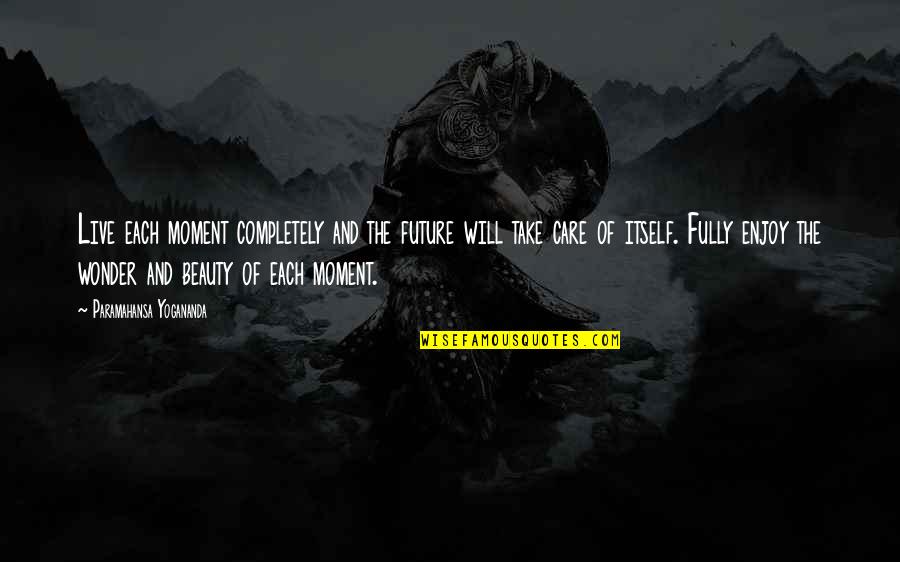 Live each moment completely and the future will take care of itself. Fully enjoy the wonder and beauty of each moment.
—
Paramahansa Yogananda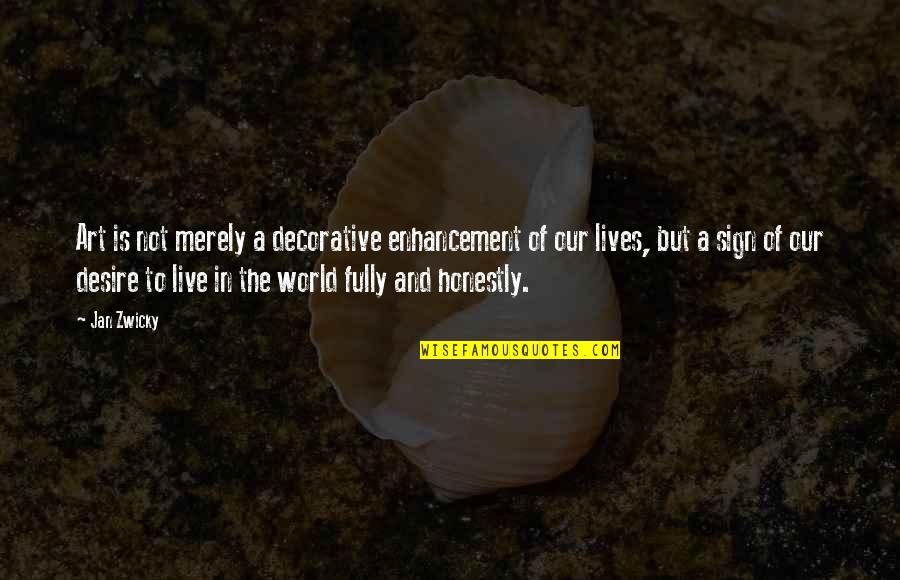 Art is not merely a decorative enhancement of our lives, but a sign of our desire to live in the world fully and honestly.
—
Jan Zwicky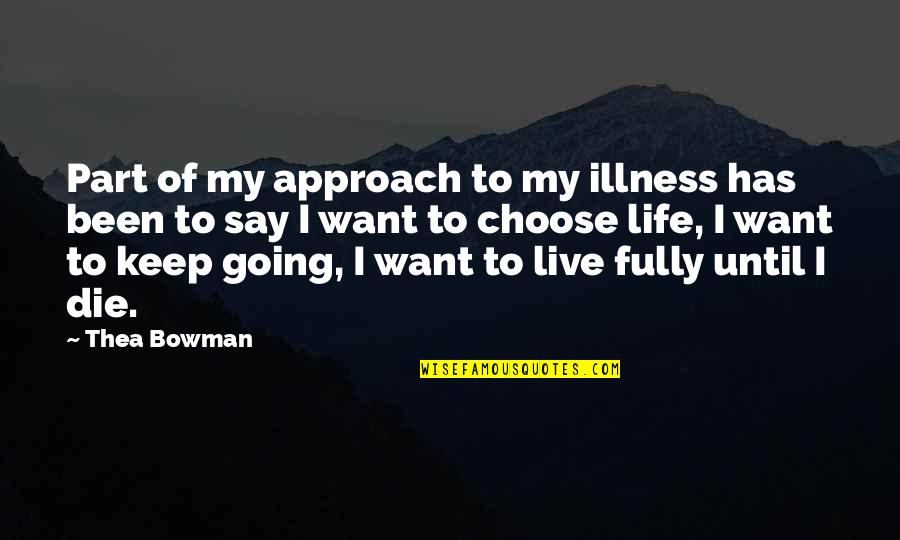 Part of my approach to my illness has been to say I want to choose life, I want to keep going, I want to live fully until I die.
—
Thea Bowman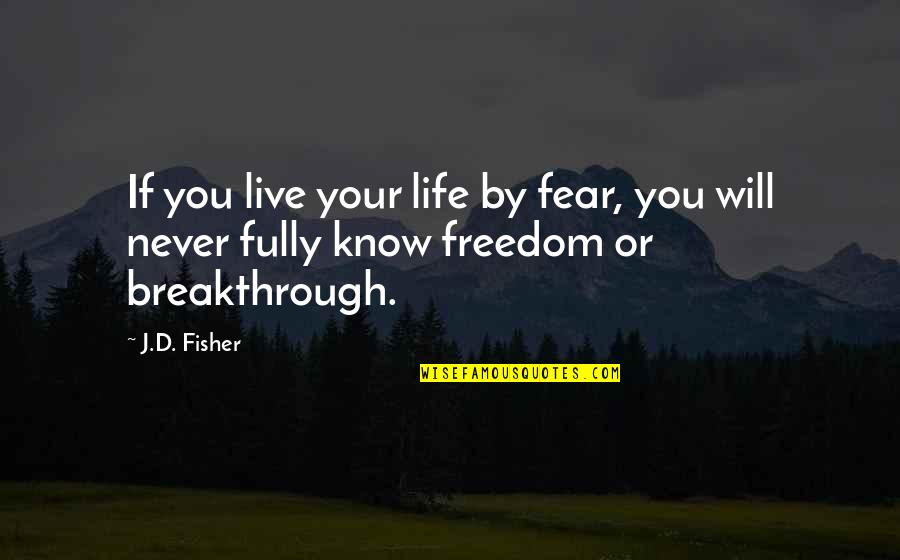 If you live your life by fear, you will never fully know freedom or breakthrough.
—
J.D. Fisher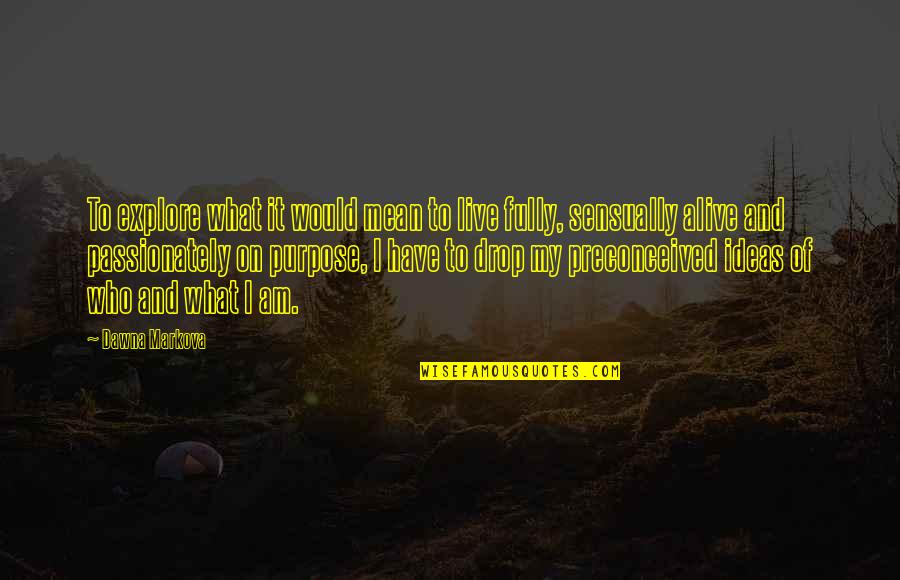 To explore what it would mean to live fully, sensually alive and passionately on purpose, I have to drop my preconceived ideas of who and what I am.
—
Dawna Markova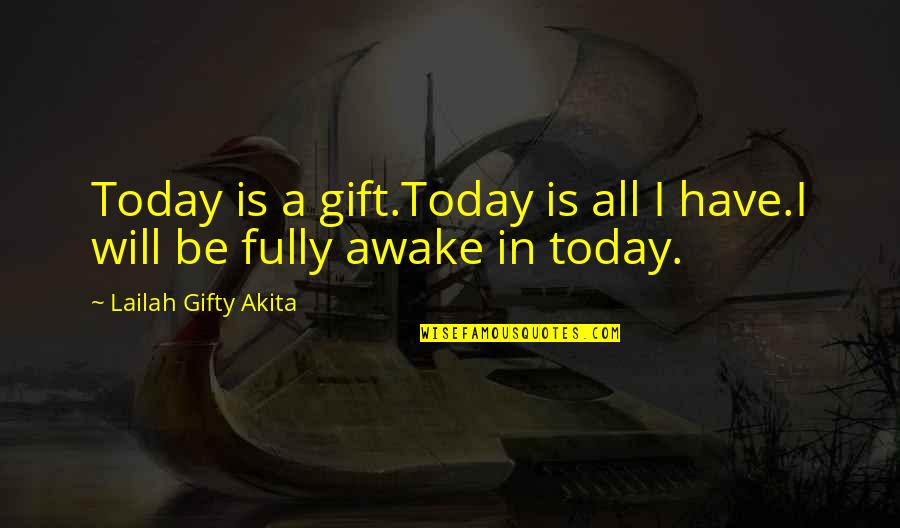 Today is a gift.
Today is all I have.
I will be fully awake in today.
—
Lailah Gifty Akita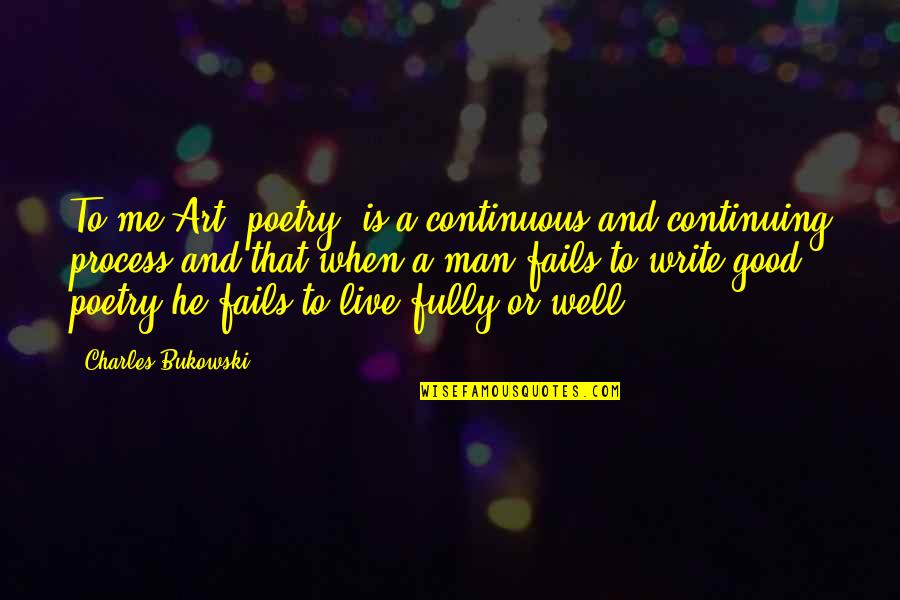 To me Art (poetry) is a continuous and continuing process and that when a man fails to write good poetry he fails to live fully or well.
—
Charles Bukowski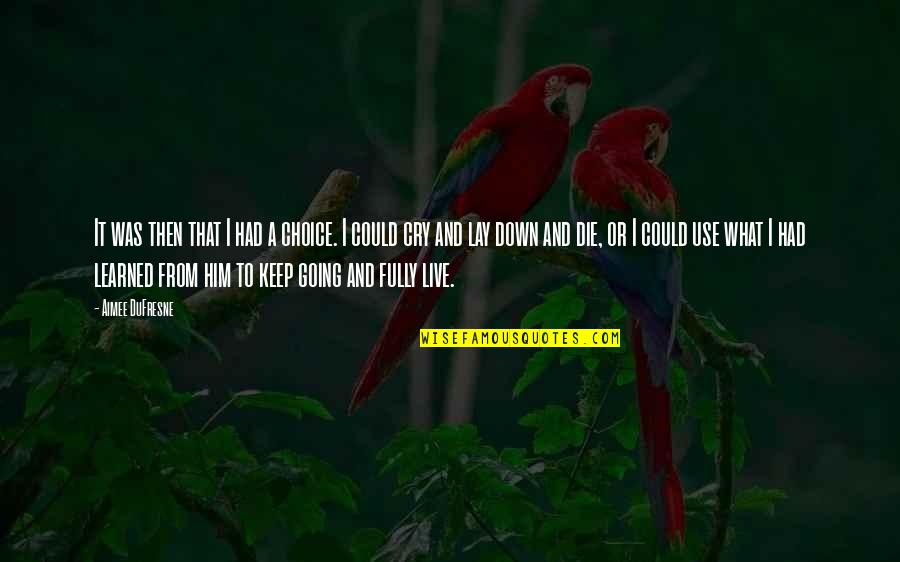 It was then that I had a choice. I could cry and lay down and die, or I could use what I had learned from him to keep going and fully live.
—
Aimee DuFresne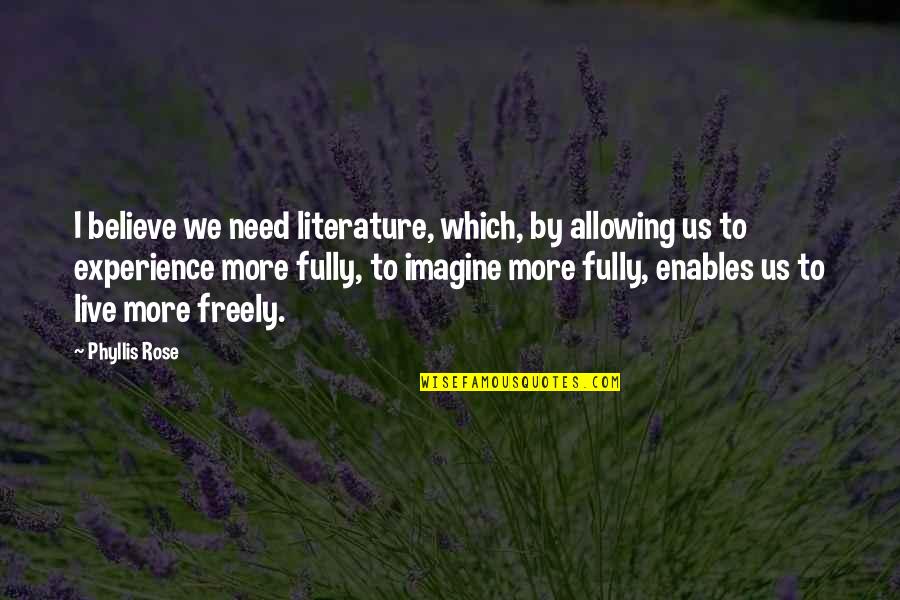 I believe we need literature, which, by allowing us to experience more fully, to imagine more fully, enables us to live more freely.
—
Phyllis Rose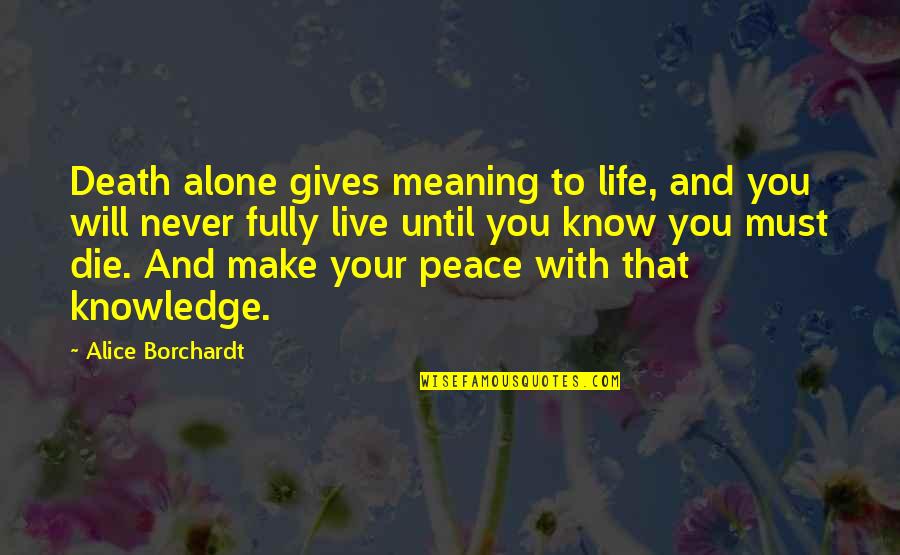 Death alone gives meaning to life, and you will never fully live until you know you must die. And make your peace with that knowledge.
—
Alice Borchardt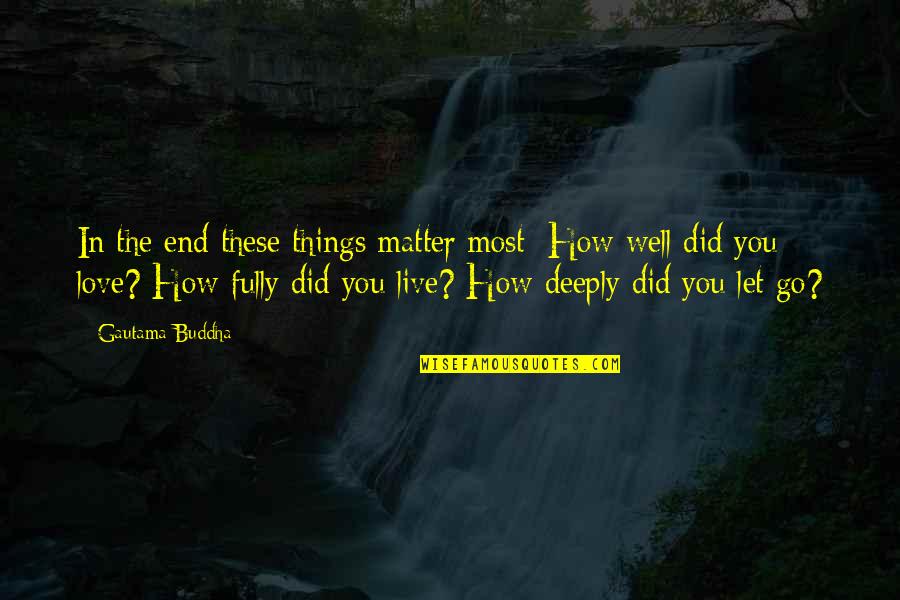 In the end these things matter most: How well did you love? How fully did you live? How deeply did you let go? —
Gautama Buddha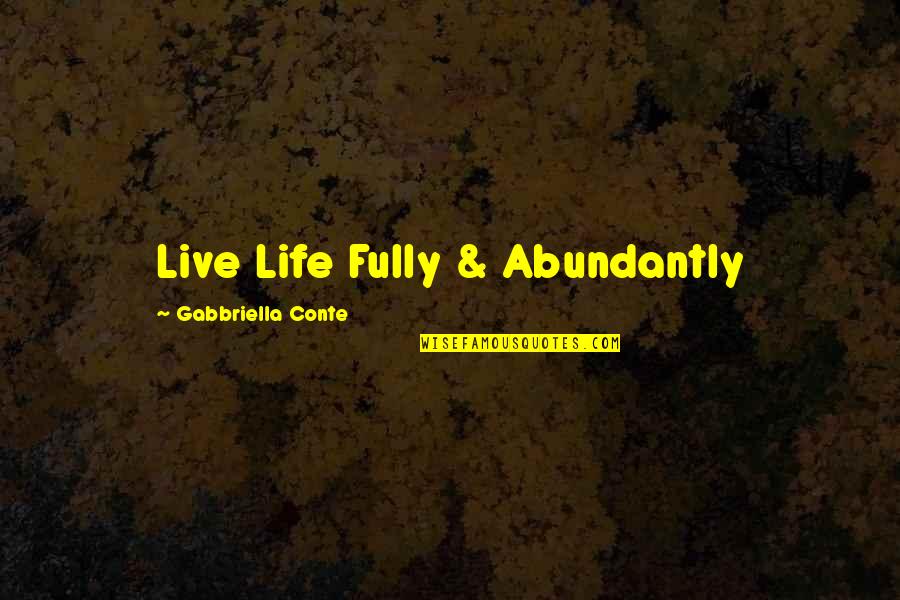 Live Life Fully & Abundantly —
Gabbriella Conte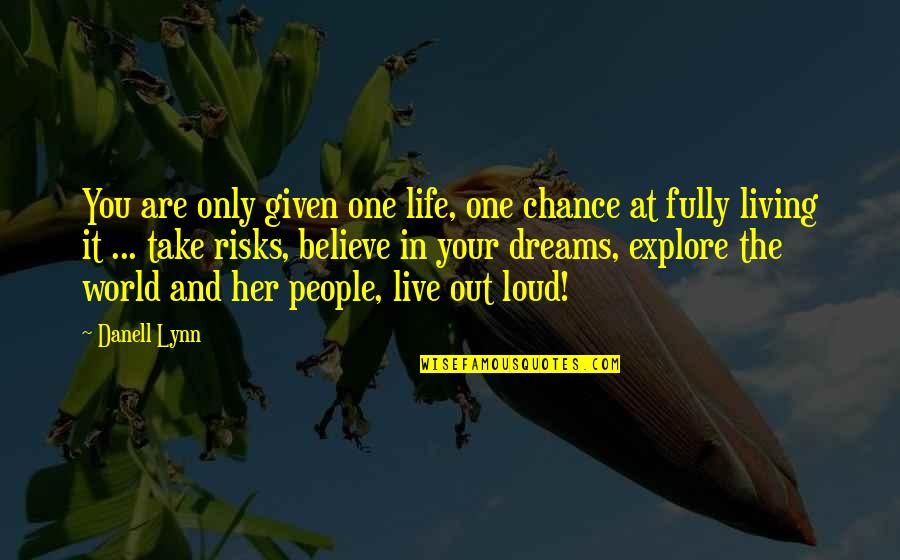 You are only given one life, one chance at fully living it ... take risks, believe in your dreams, explore the world and her people, live out loud! —
Danell Lynn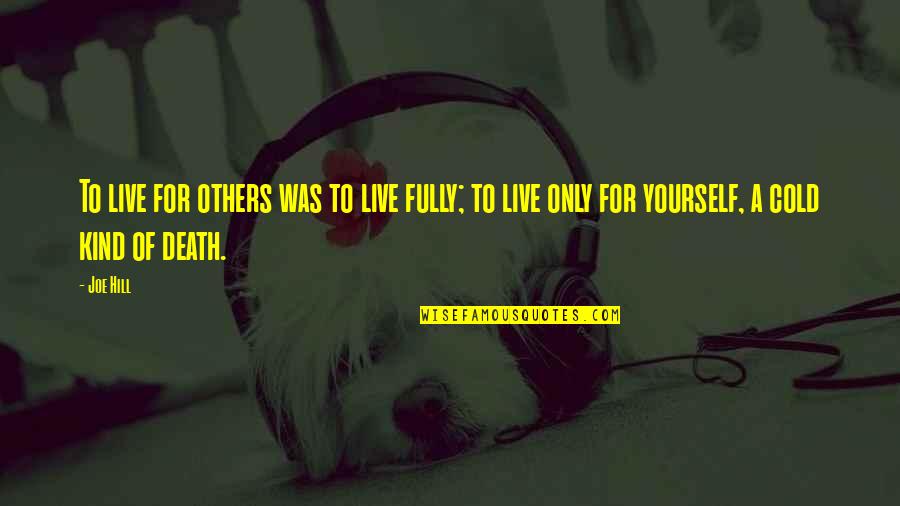 To live for others was to live fully; to live only for yourself, a cold kind of death. —
Joe Hill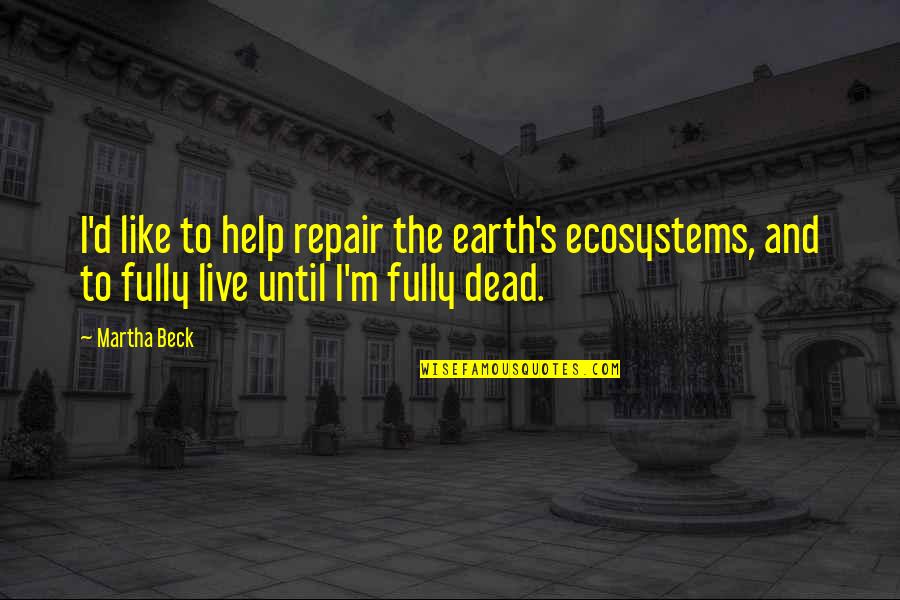 I'd like to help repair the earth's ecosystems, and to fully live until I'm fully dead. —
Martha Beck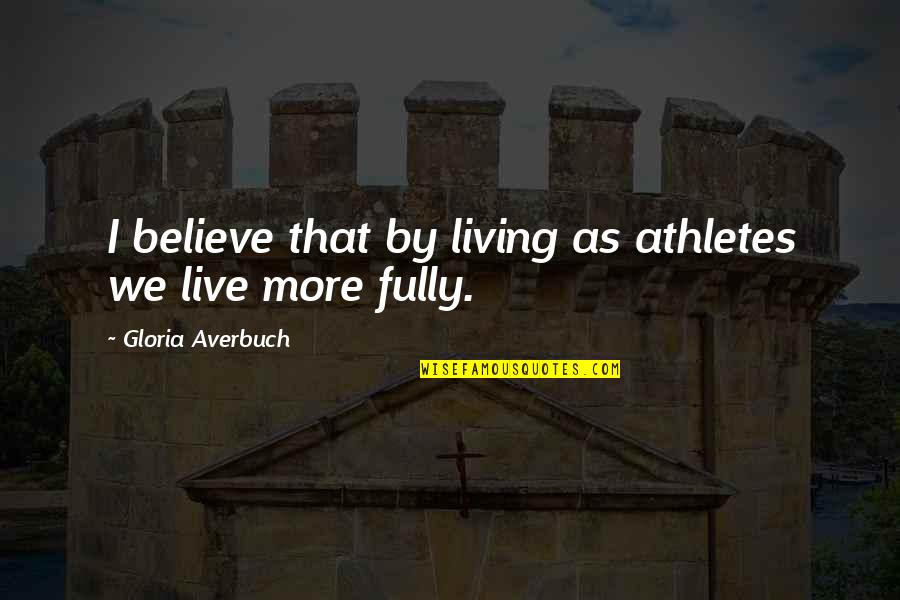 I believe that by living as athletes we live more fully. —
Gloria Averbuch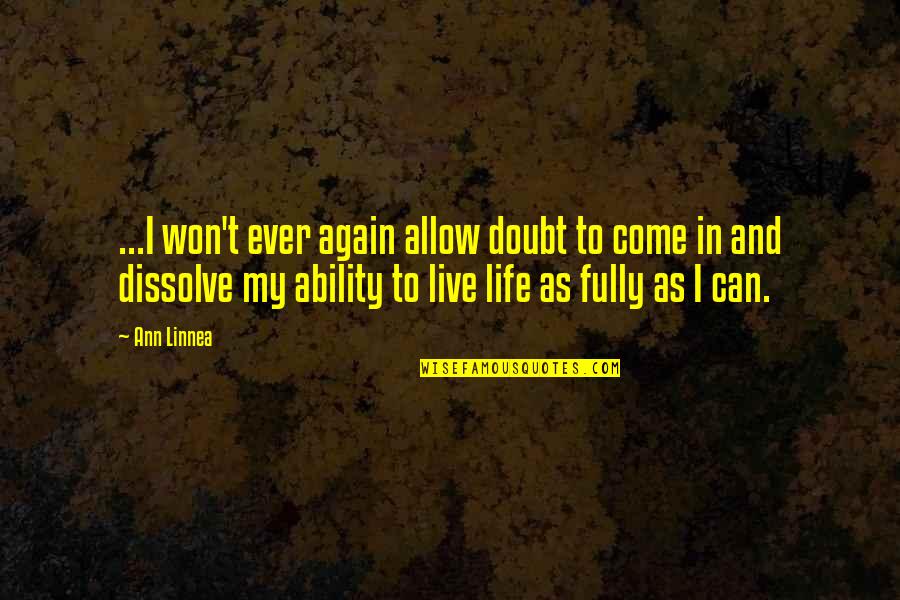 ...I won't ever again allow doubt to come in and dissolve my ability to live life as fully as I can. —
Ann Linnea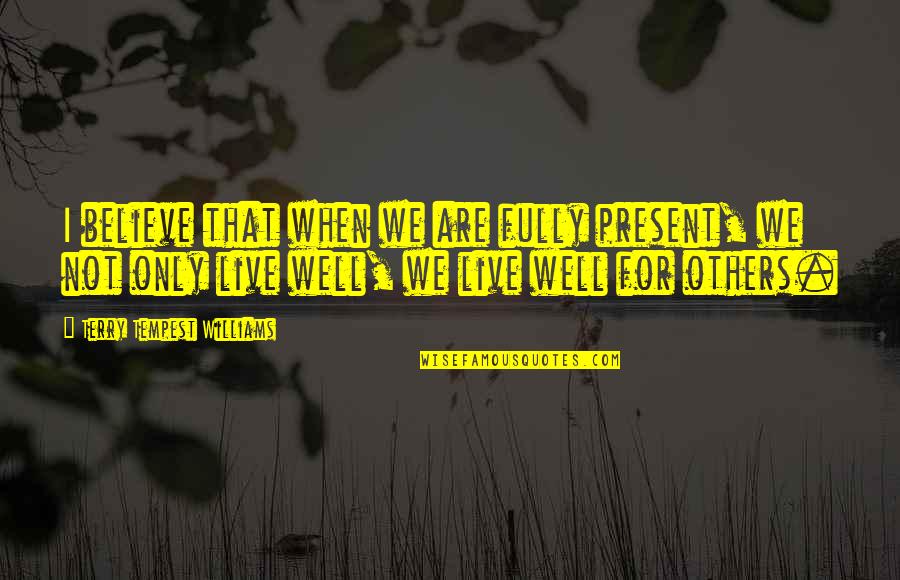 I believe that when we are fully present, we not only live well, we live well for others. —
Terry Tempest Williams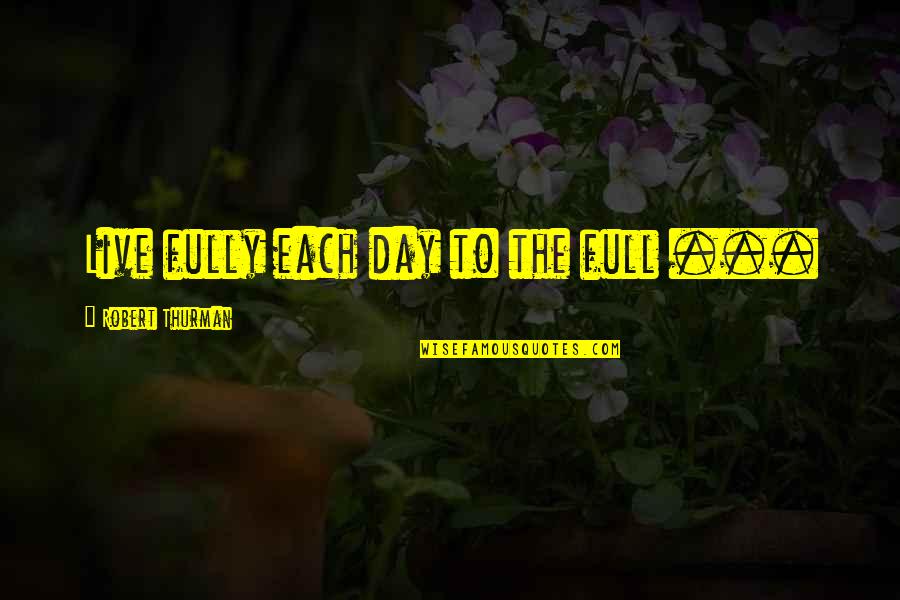 Live fully each day to the full ... —
Robert Thurman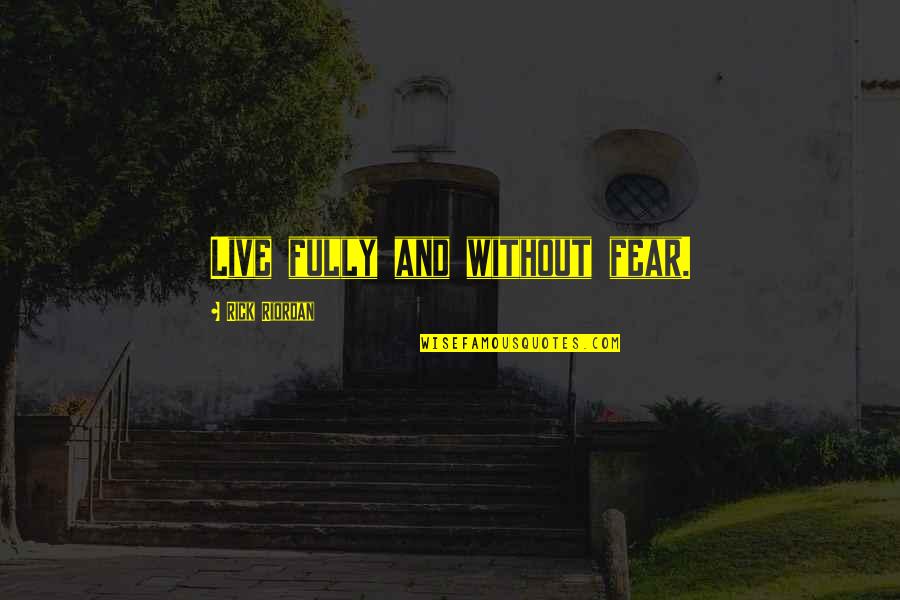 Live fully and without fear. —
Rick Riordan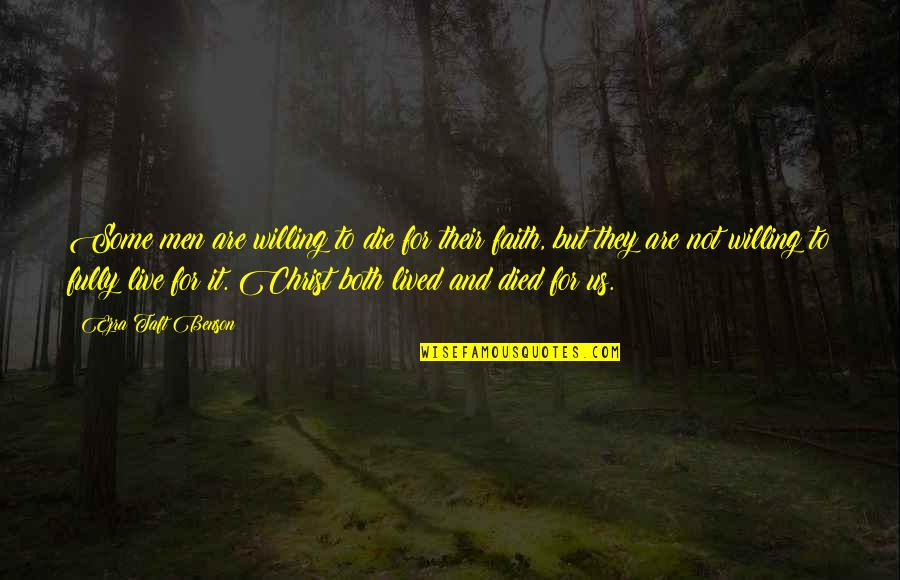 Some men are willing to die for their faith, but they are not willing to fully live for it. Christ both lived and died for us. —
Ezra Taft Benson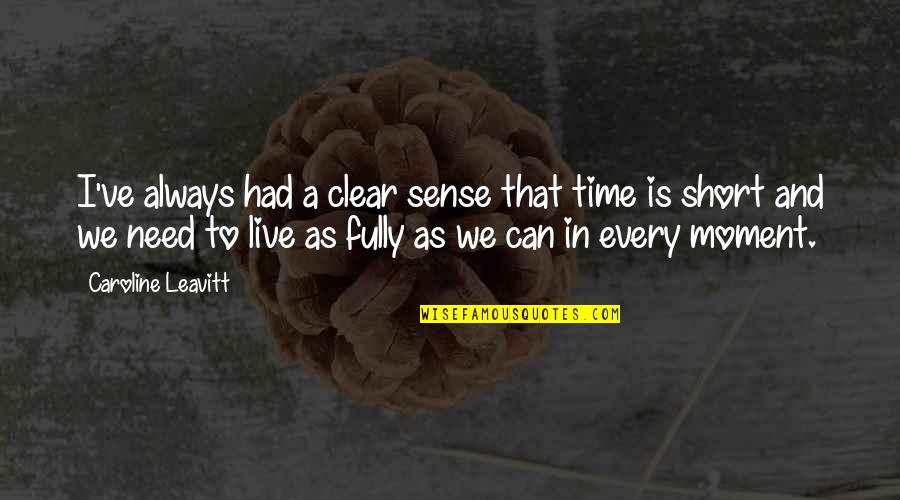 I've always had a clear sense that time is short and we need to live as fully as we can in every moment. —
Caroline Leavitt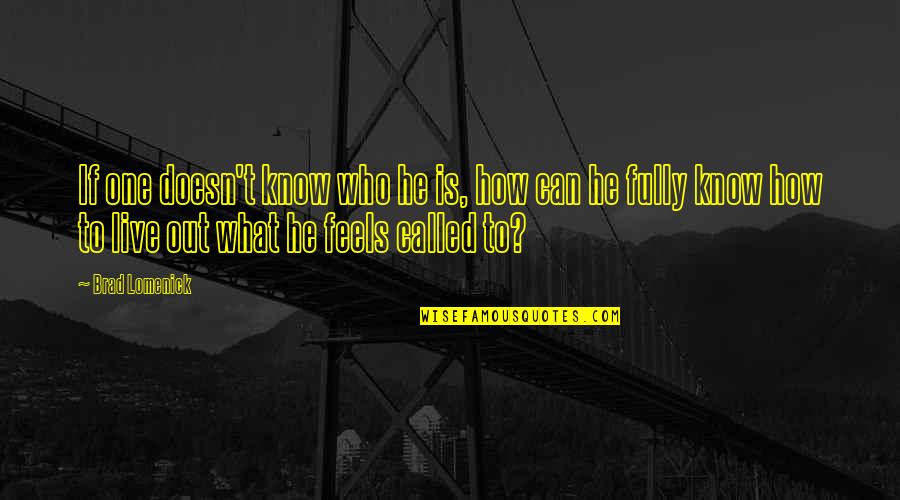 If one doesn't know who he is, how can he fully know how to live out what he feels called to? —
Brad Lomenick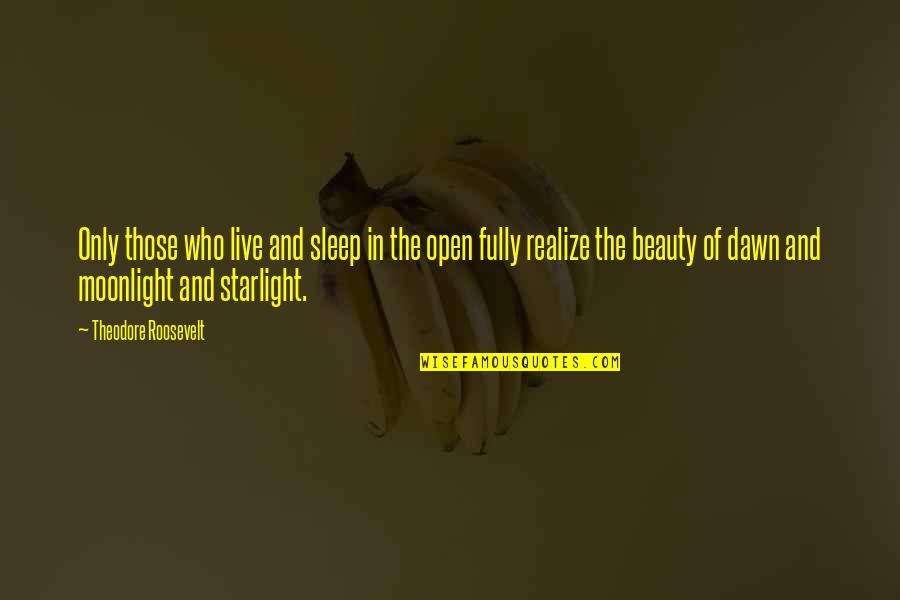 Only those who live and sleep in the open fully realize the beauty of dawn and moonlight and starlight. —
Theodore Roosevelt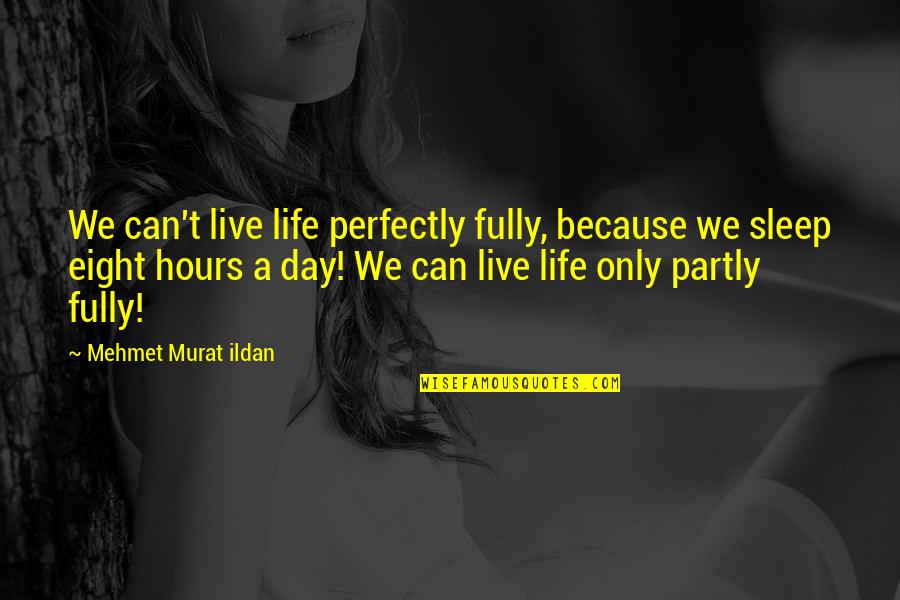 We can't live life perfectly fully, because we sleep eight hours a day! We can live life only partly fully! —
Mehmet Murat Ildan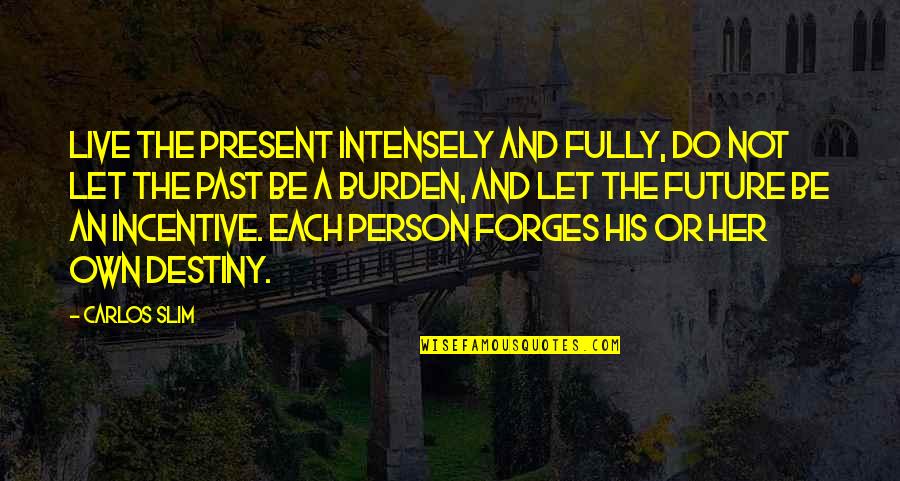 Live the present intensely and fully, do not let the past be a burden, and let the future be an incentive. Each person forges his or her own destiny. —
Carlos Slim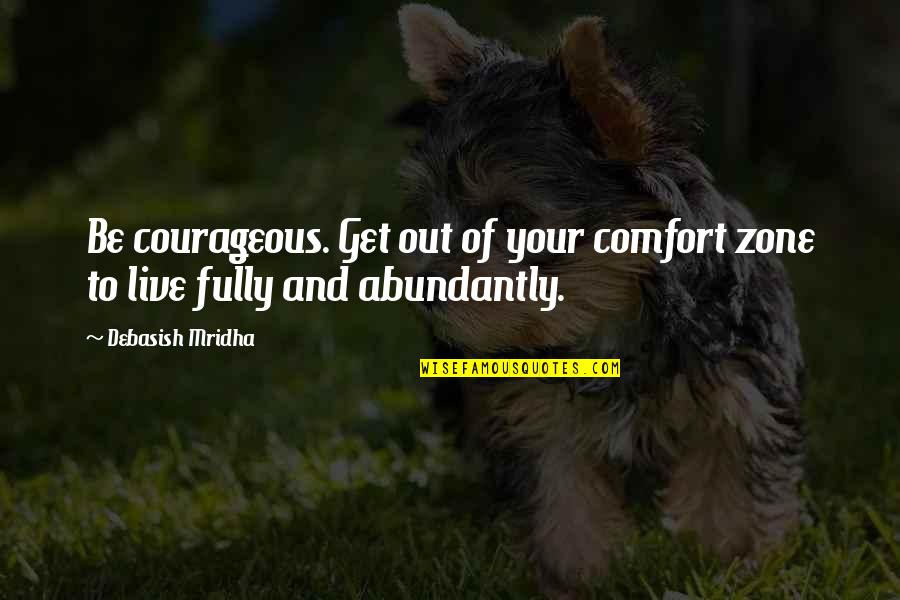 Be courageous. Get out of your comfort zone to live fully and abundantly. —
Debasish Mridha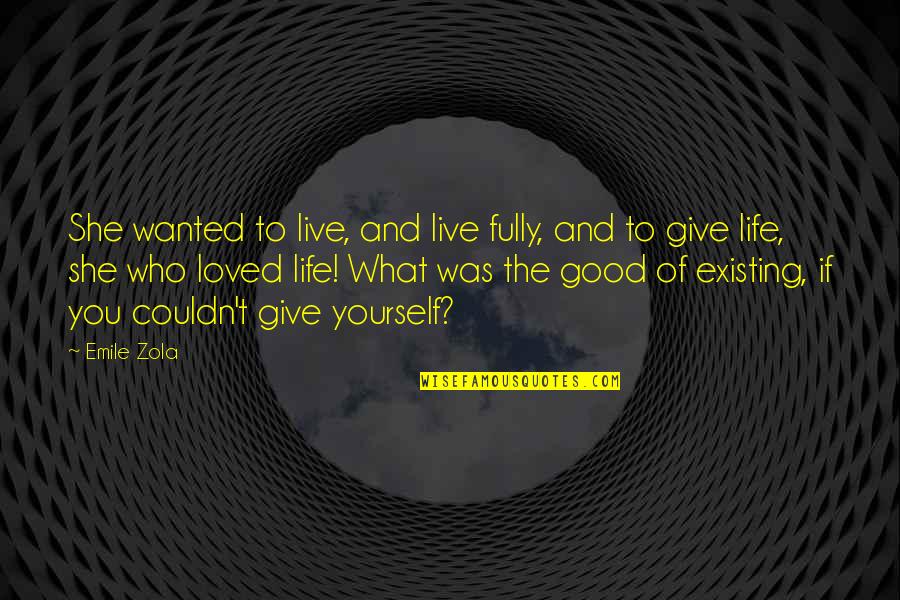 She wanted to live, and live fully, and to give life, she who loved life! What was the good of existing, if you couldn't give yourself? —
Emile Zola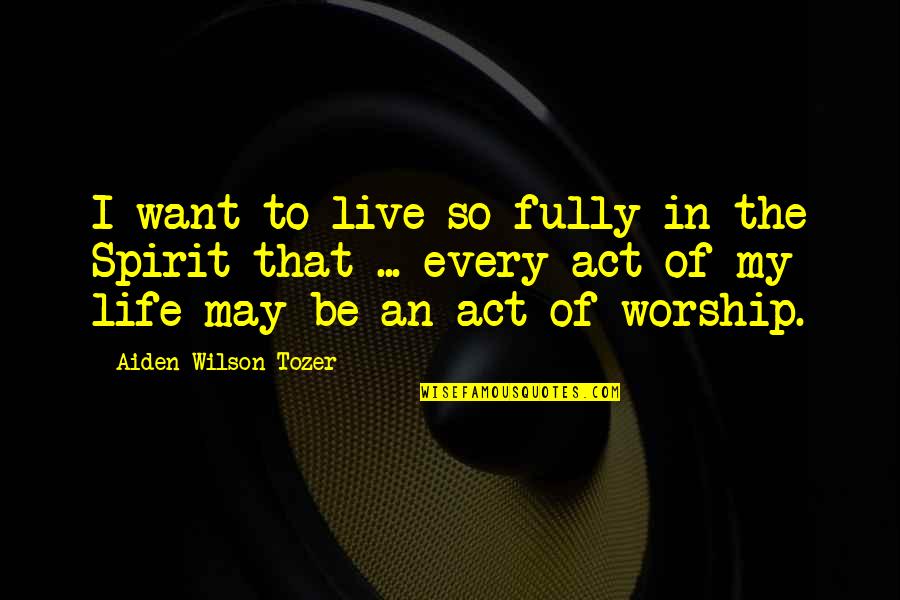 I want to live so fully in the Spirit that ... every act of my life may be an act of worship. —
Aiden Wilson Tozer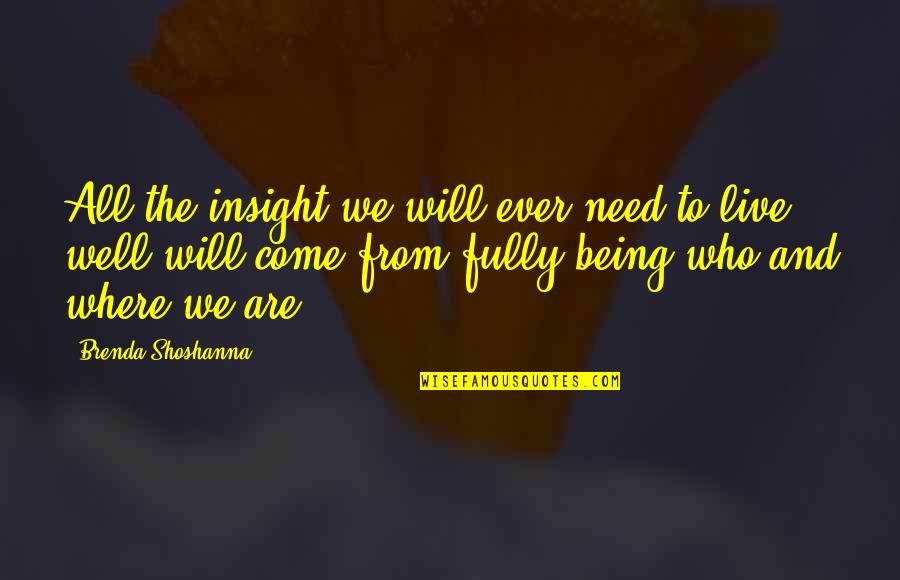 All the insight we will ever need to live well will come from fully being who and where we are. —
Brenda Shoshanna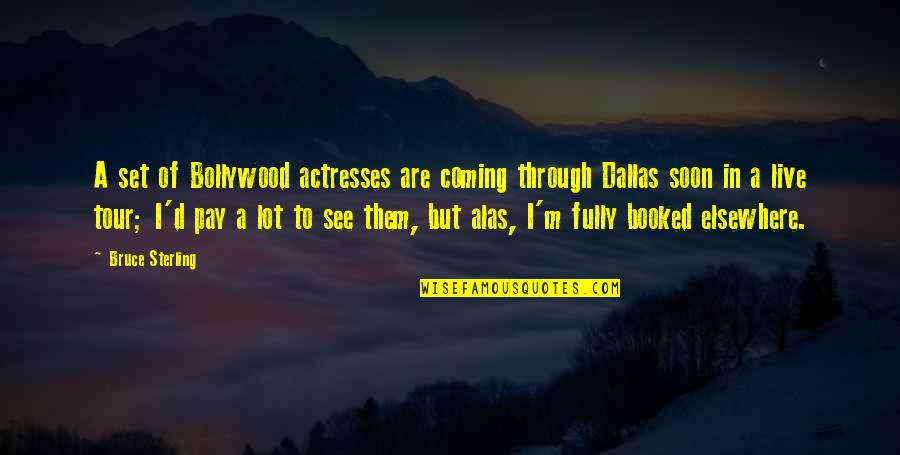 A set of Bollywood actresses are coming through Dallas soon in a live tour; I'd pay a lot to see them, but alas, I'm fully booked elsewhere. —
Bruce Sterling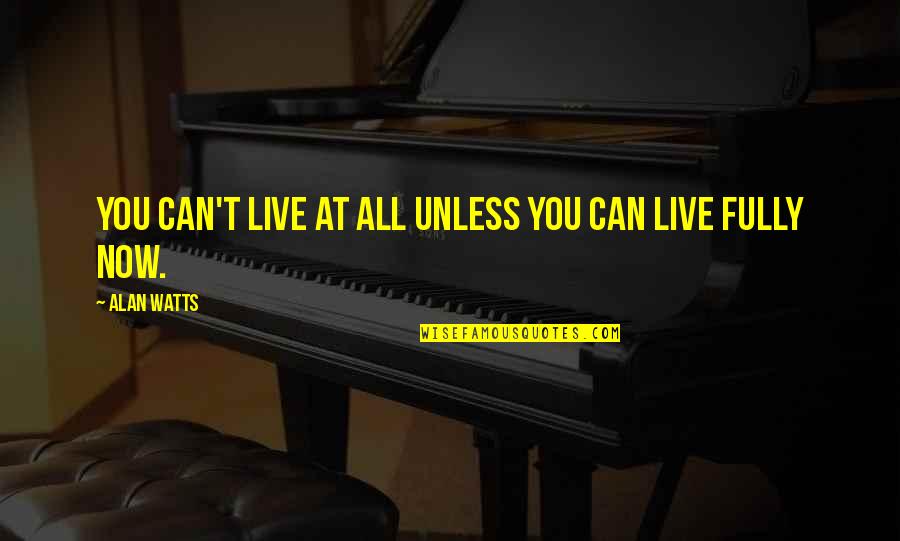 You can't live at all unless you can
live fully now
. —
Alan Watts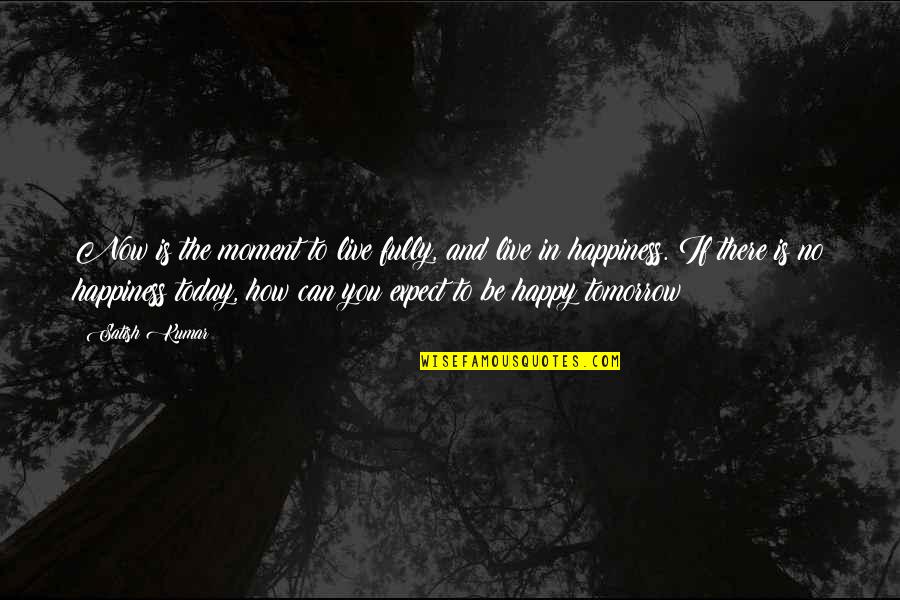 Now is the moment to live fully, and live in happiness. If there is no happiness today, how can you expect to be happy tomorrow? —
Satish Kumar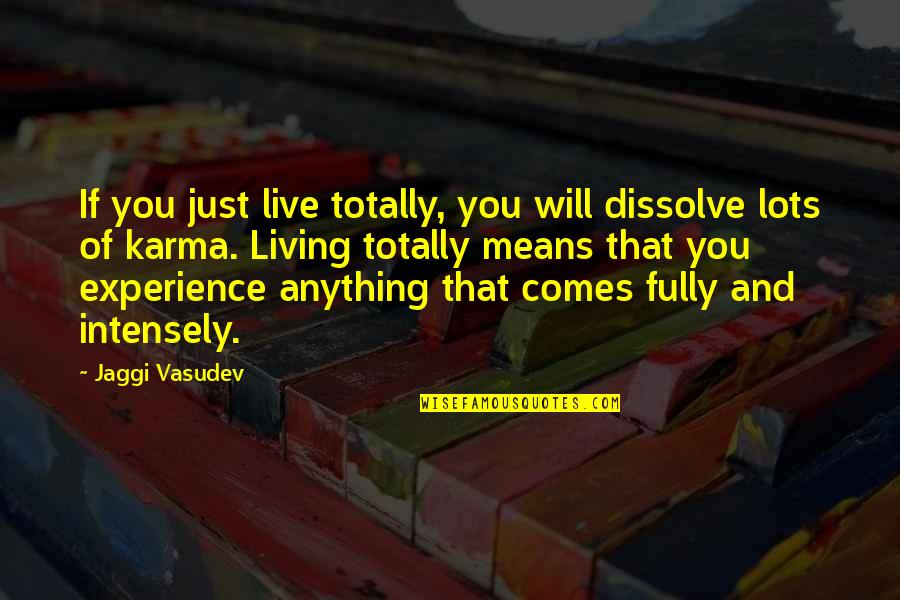 If you just live totally, you will dissolve lots of karma. Living totally means that you experience anything that comes fully and intensely. —
Jaggi Vasudev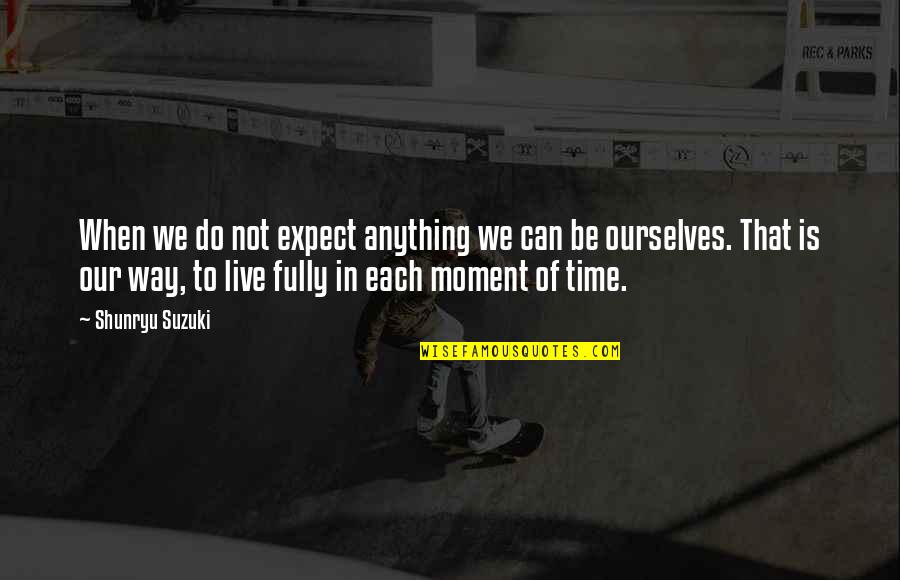 When we do not expect anything we can be ourselves. That is our way, to live fully in each moment of time. —
Shunryu Suzuki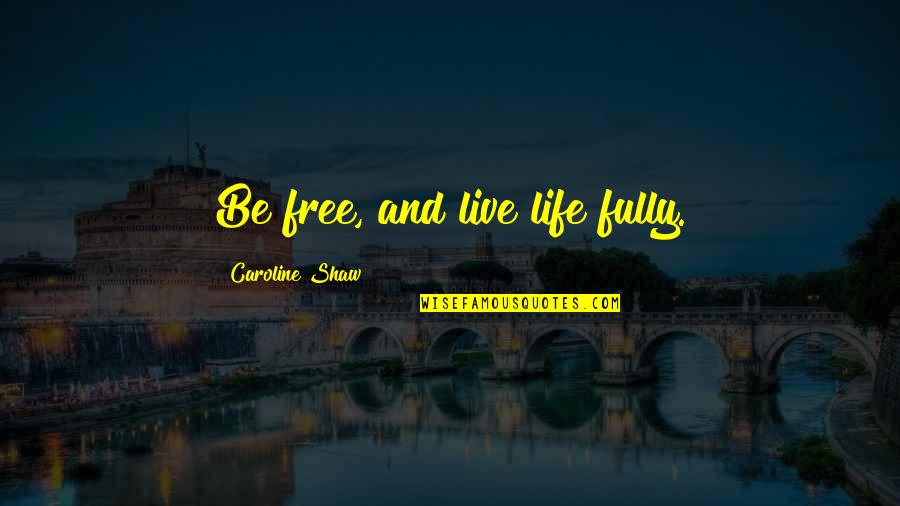 Be free, and live life fully. —
Caroline Shaw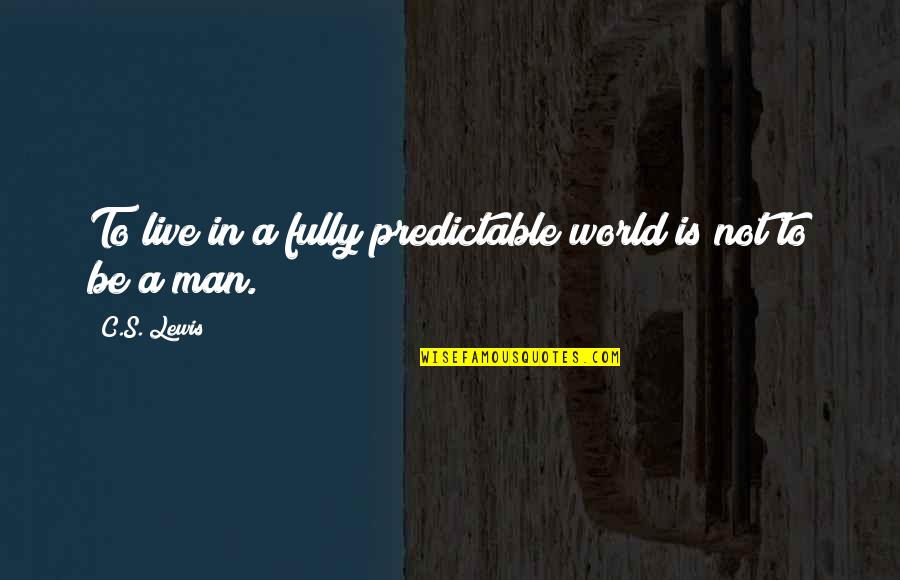 To live in a fully predictable world is not to be a man. —
C.S. Lewis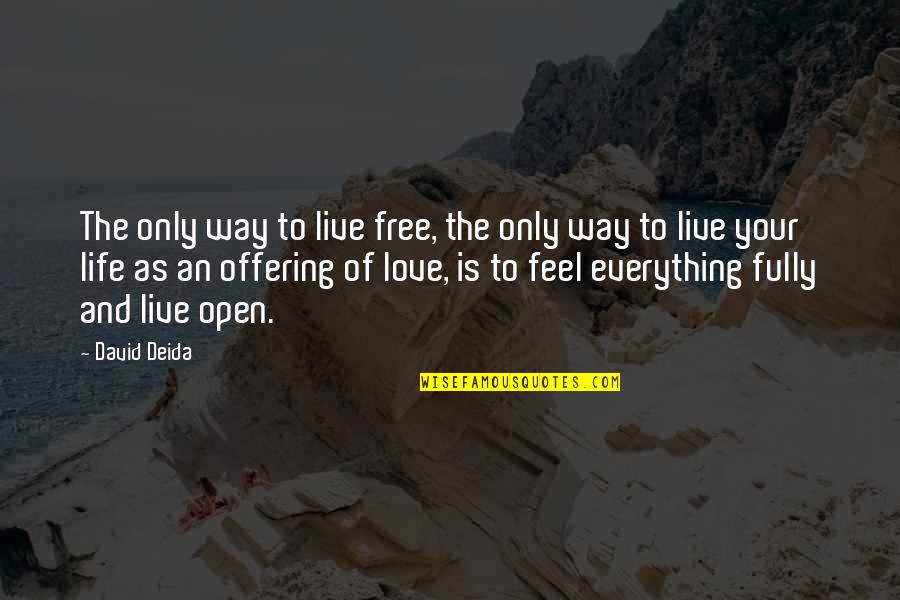 The only way to live free, the only way to live your life as an offering of love, is to feel everything fully and live open. —
David Deida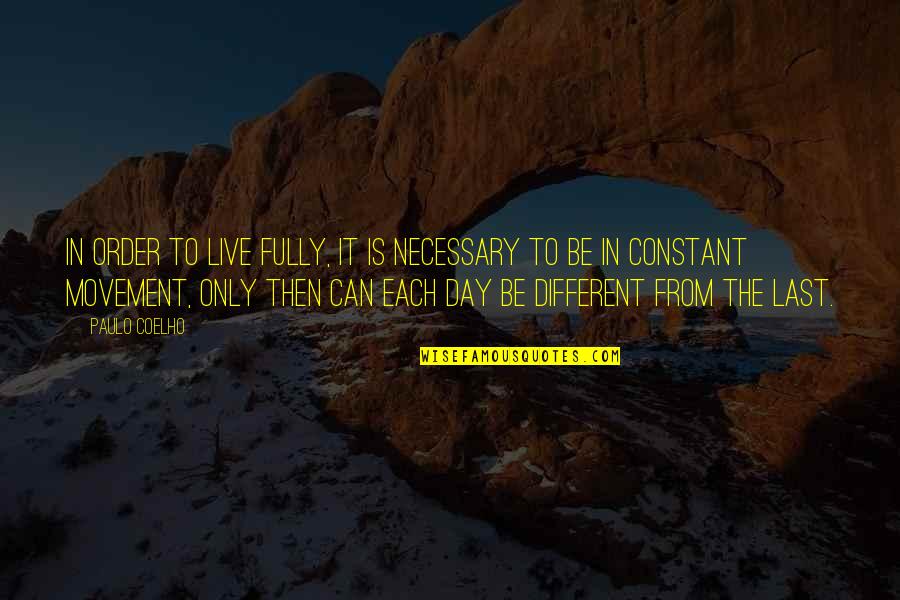 In order to live fully, it is necessary to be in constant movement, only then can each day be different from the last. —
Paulo Coelho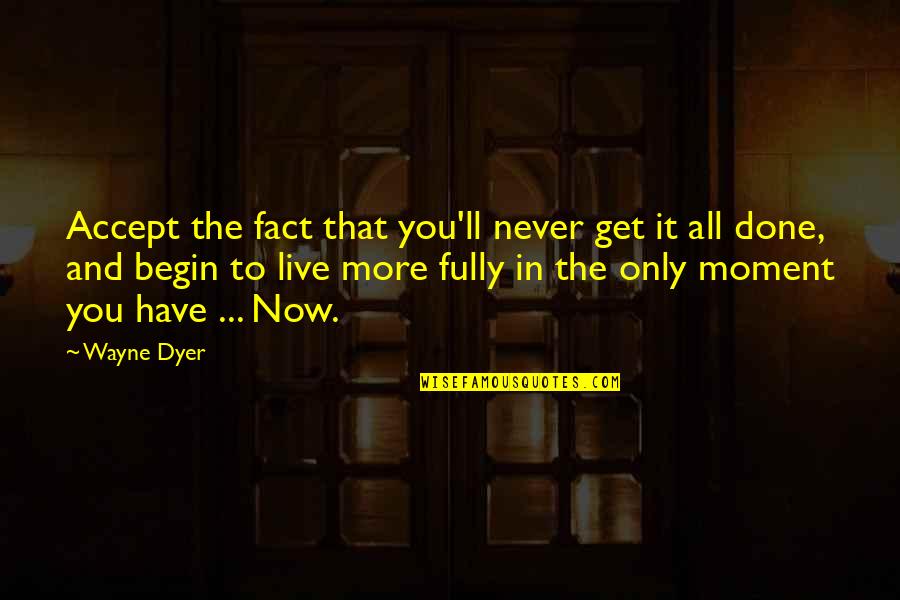 Accept the fact that you'll never get it all done, and begin to live more fully in the only moment you have ... Now. —
Wayne Dyer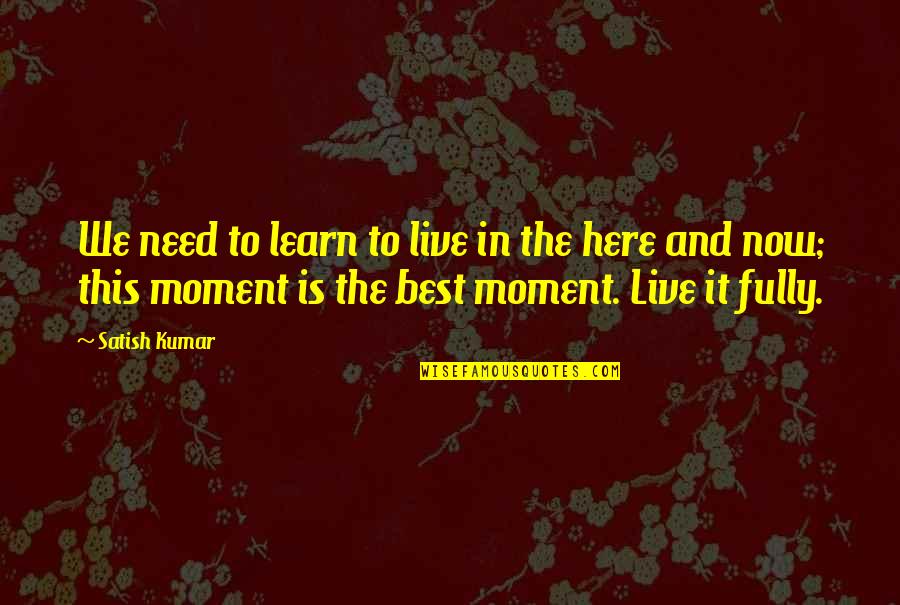 We need to learn to live in the here and now; this moment is the best moment. Live it fully. —
Satish Kumar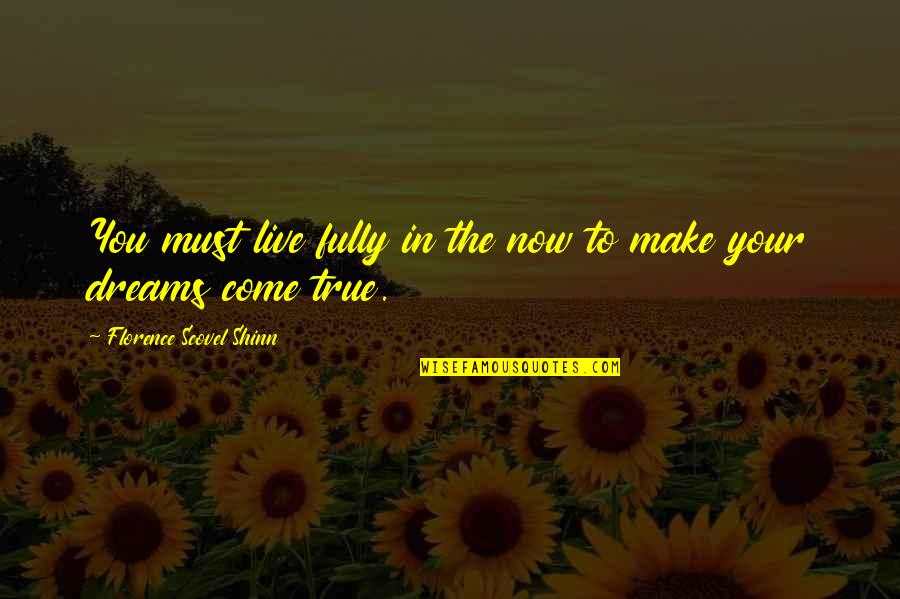 You must live fully in the now to make your dreams come true. —
Florence Scovel Shinn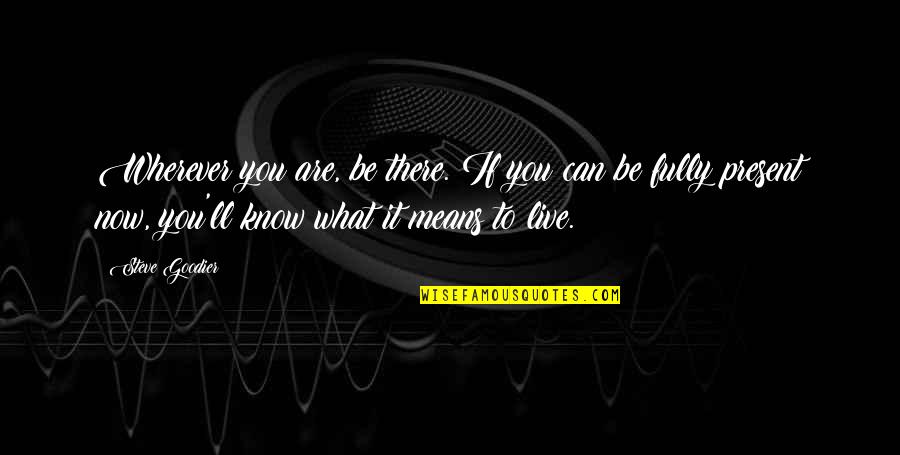 Wherever you are, be there. If you can be fully present now, you'll know what it means to live. —
Steve Goodier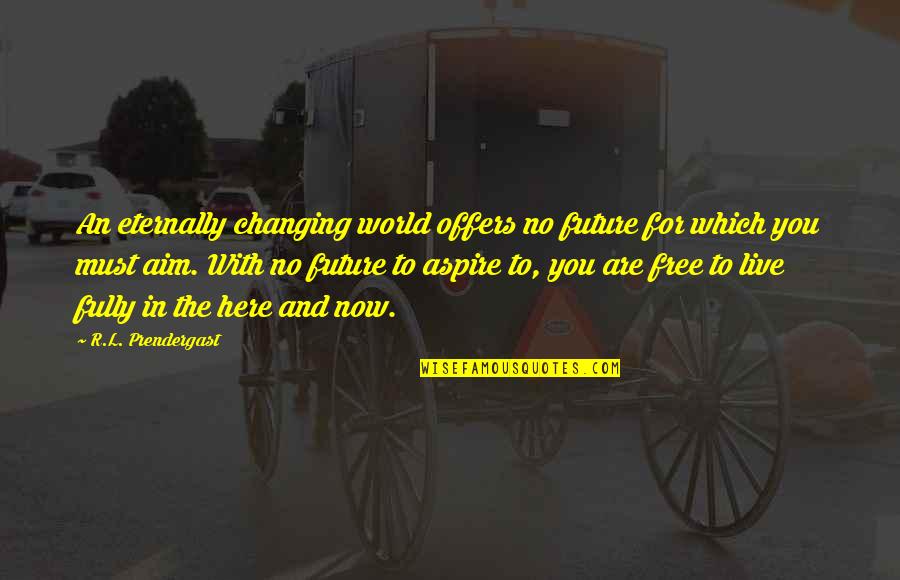 An eternally changing world offers no future for which you must aim. With no future to aspire to, you are free to live fully in the here and now. —
R.L. Prendergast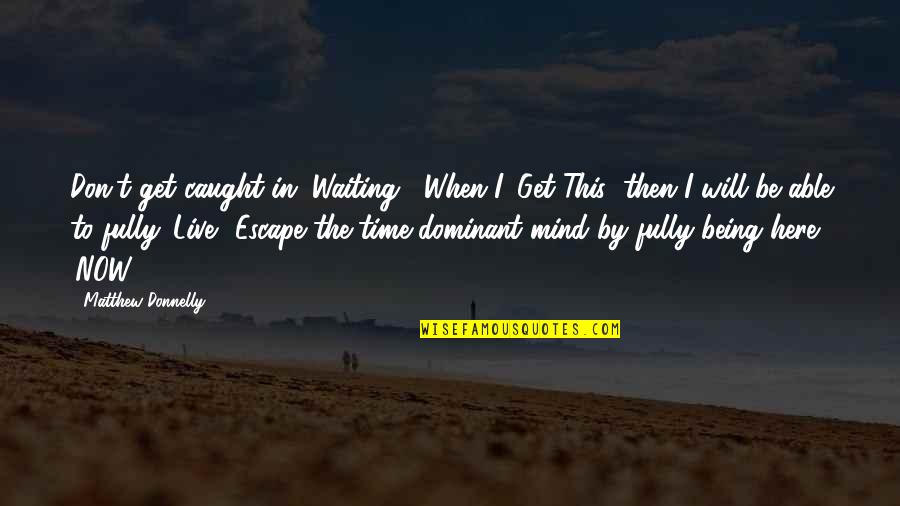 Don't get caught in "Waiting". When I 'Get This' then I will be able to fully 'Live'. Escape the time dominant mind by fully being here 'NOW'. —
Matthew Donnelly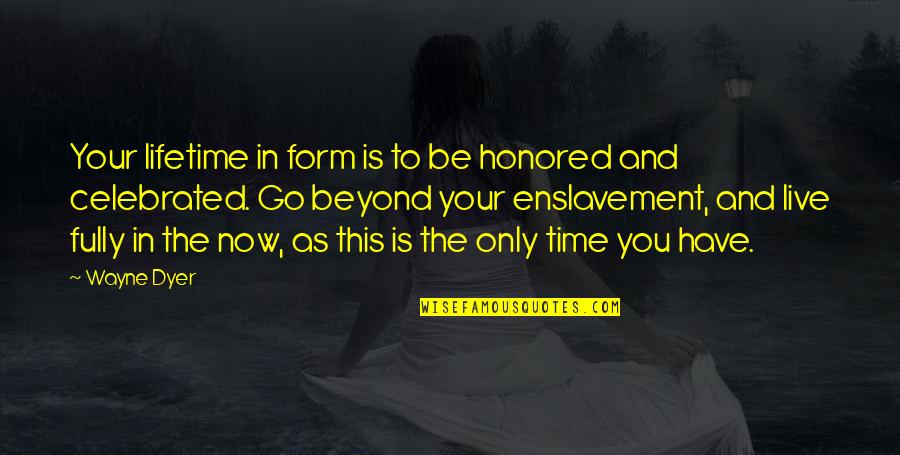 Your lifetime in form is to be honored and celebrated. Go beyond your enslavement, and live fully in the now, as this is the only time you have. —
Wayne Dyer