Up All Night Thinking Quotes
Collection of top 32 famous quotes about Up All Night Thinking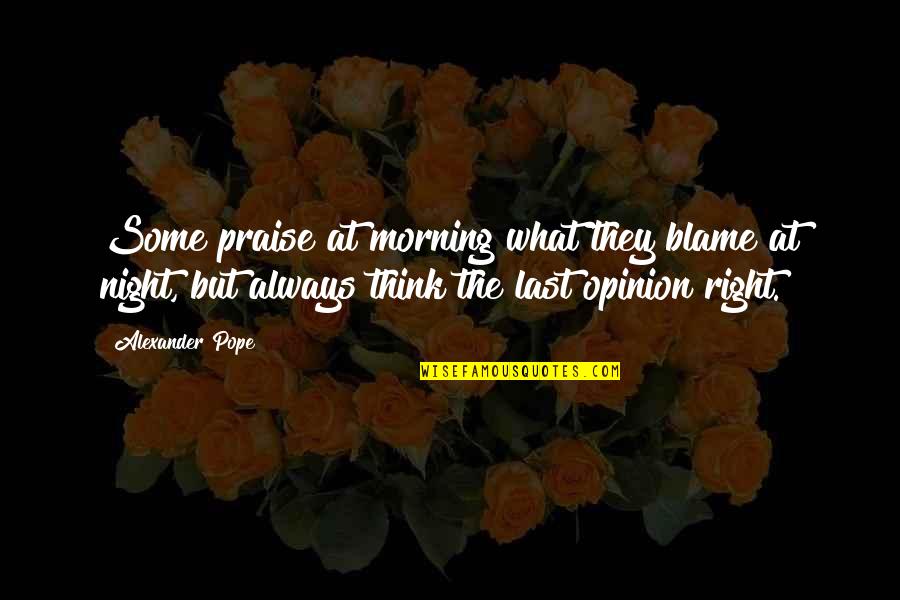 Some praise at morning what they blame at night, but always think the last opinion right.
—
Alexander Pope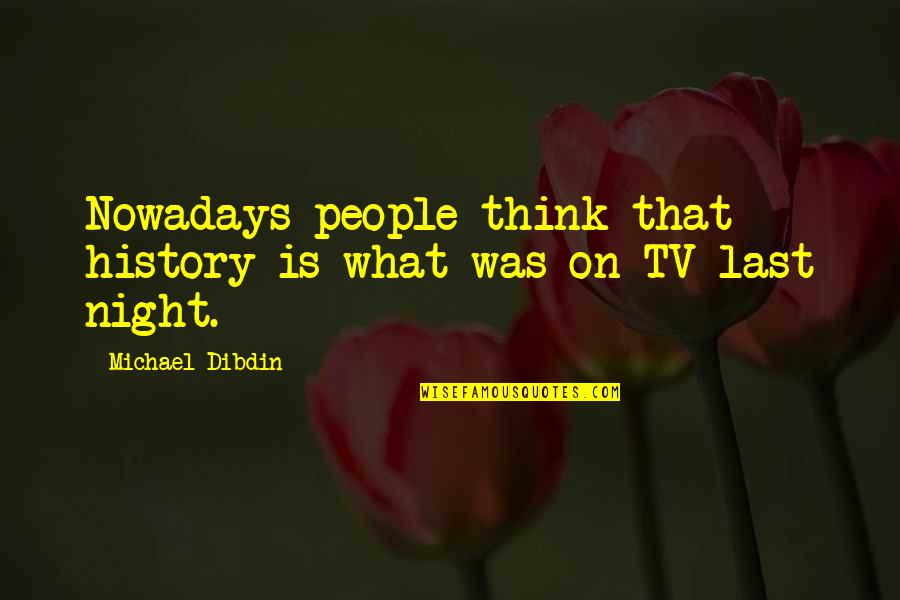 Nowadays people think that history is what was on TV last night.
—
Michael Dibdin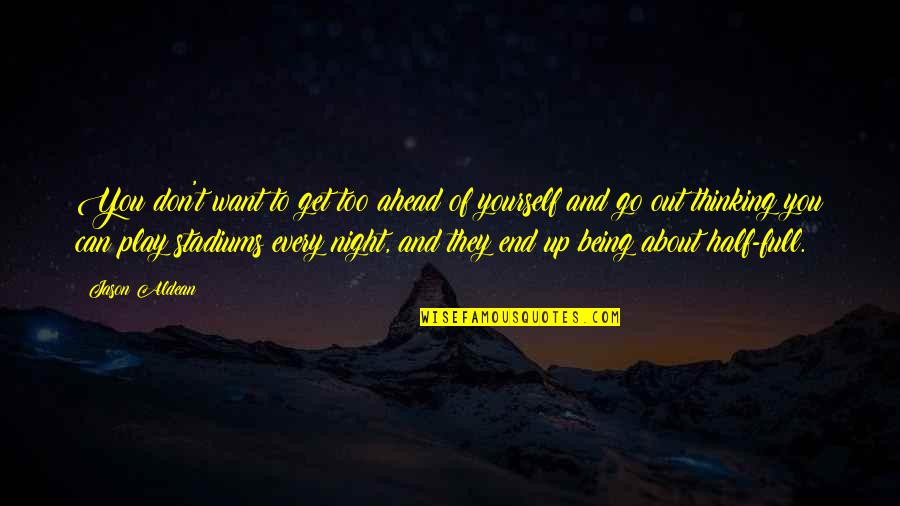 You don't want to get too ahead of yourself and go out thinking you can play stadiums every night, and they end up being about half-full.
—
Jason Aldean
I think every great champion has a bad night.
—
Ricardo Mayorga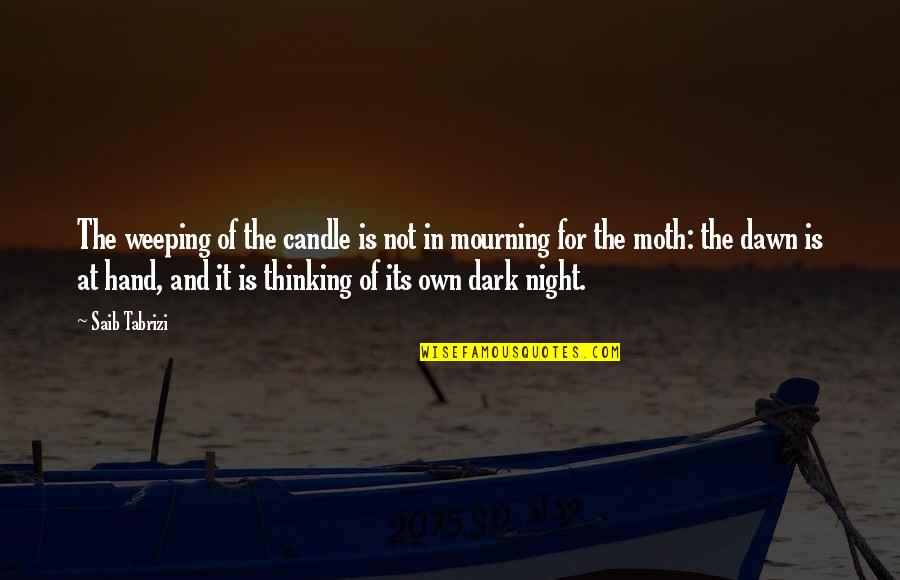 The weeping of the candle is not in mourning for the moth: the dawn is at hand, and it is thinking of its own dark night. —
Saib Tabrizi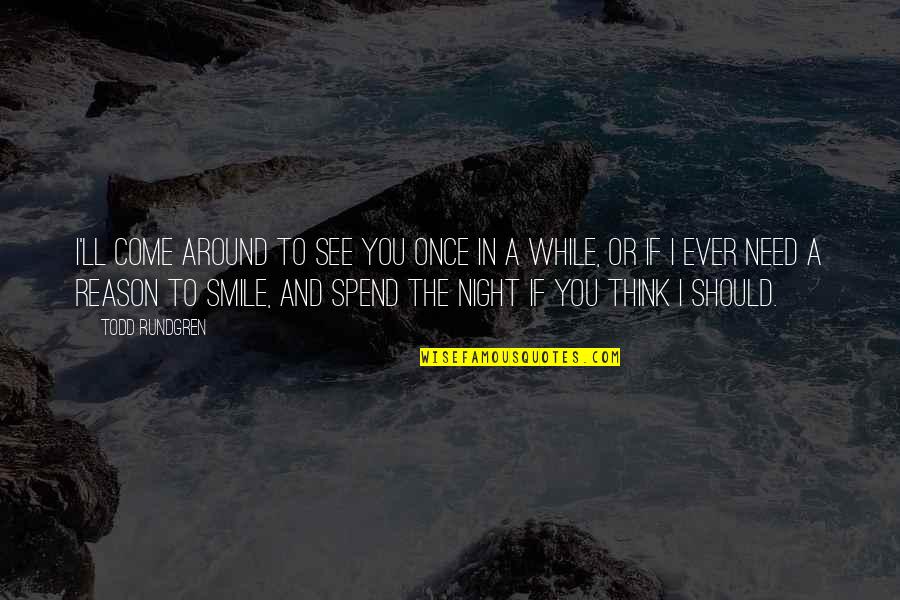 I'll come around to see you once in a while, or if I ever need a reason to smile, and spend the night if you think I should. —
Todd Rundgren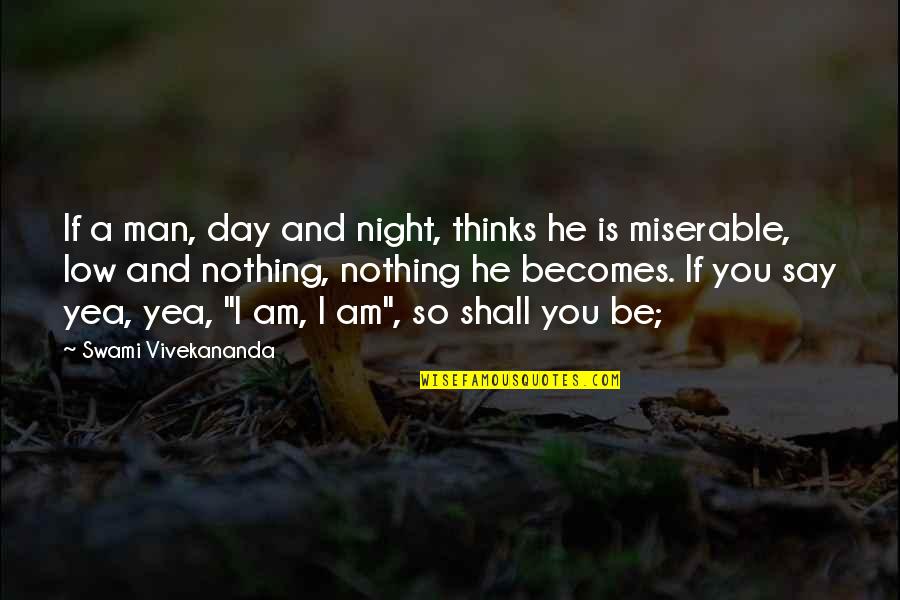 If a man, day and night, thinks he is miserable, low and nothing, nothing he becomes. If you say yea, yea, "I am, I am", so shall you be; —
Swami Vivekananda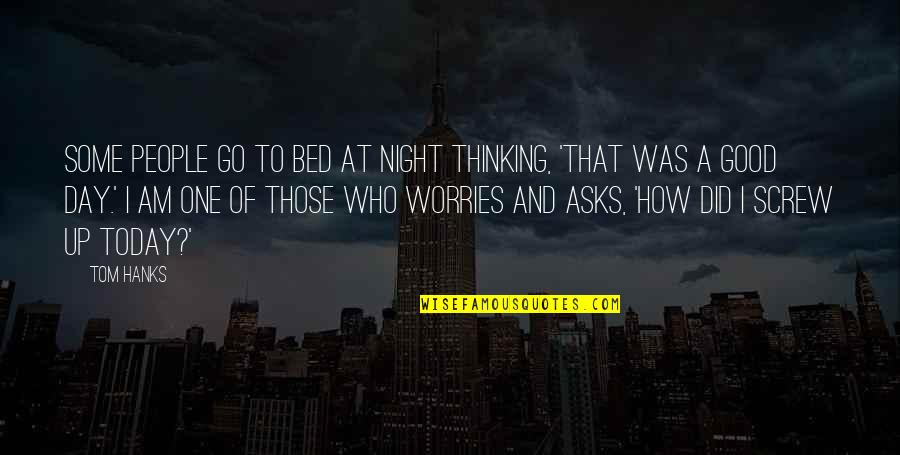 Some people go to bed at night thinking, 'That was a good day.' I am one of those who worries and asks, 'How did I screw up today?' —
Tom Hanks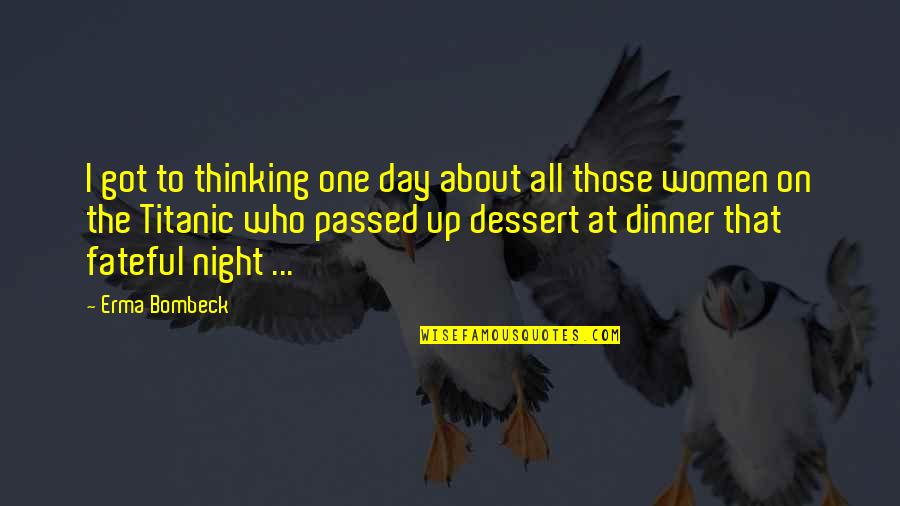 I got to thinking one day about all those women on the Titanic who passed up dessert at dinner that fateful night ... —
Erma Bombeck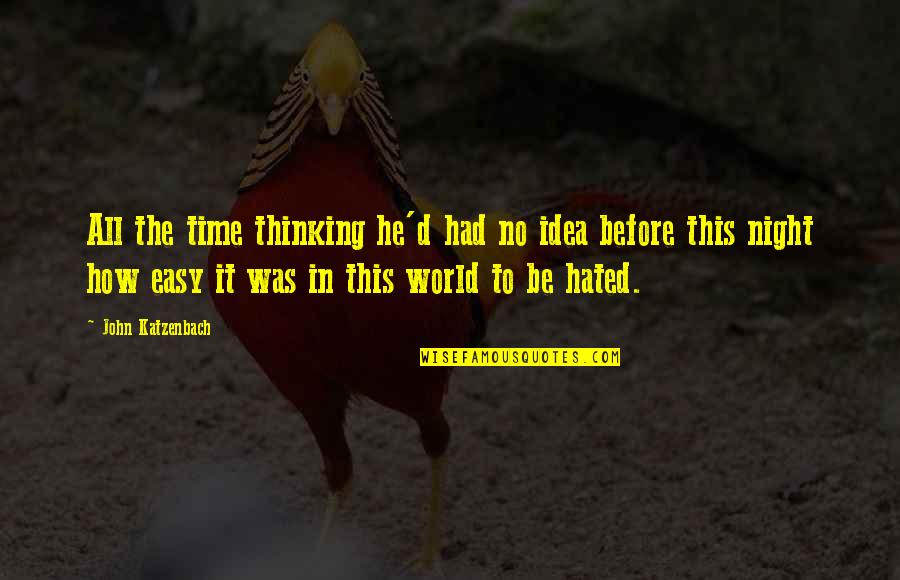 All the time thinking he'd had no idea before this night how easy it was in this world to be hated. —
John Katzenbach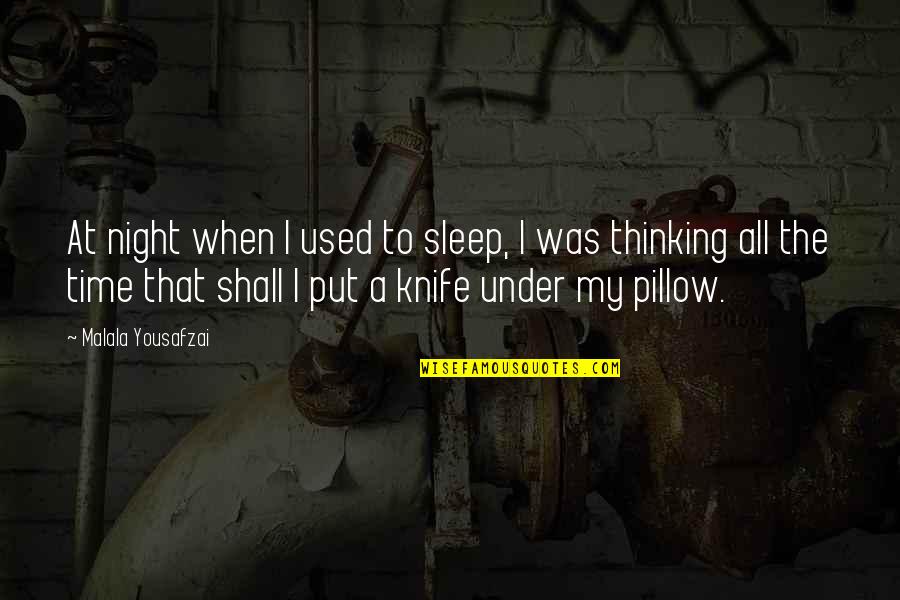 At night when I used to sleep, I was thinking all the time that shall I put a knife under my pillow. —
Malala Yousafzai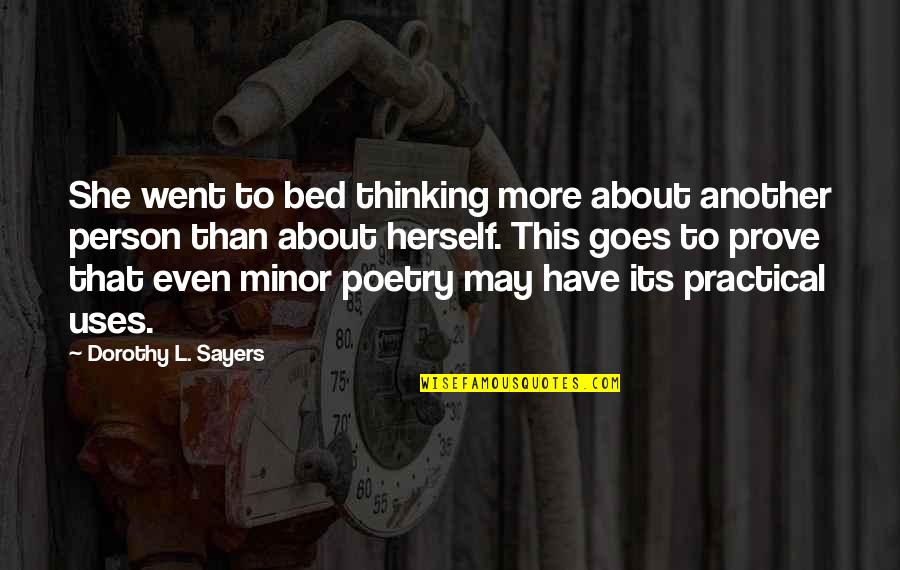 She went to bed thinking more about another person than about herself. This goes to prove that even minor poetry may have its practical uses. —
Dorothy L. Sayers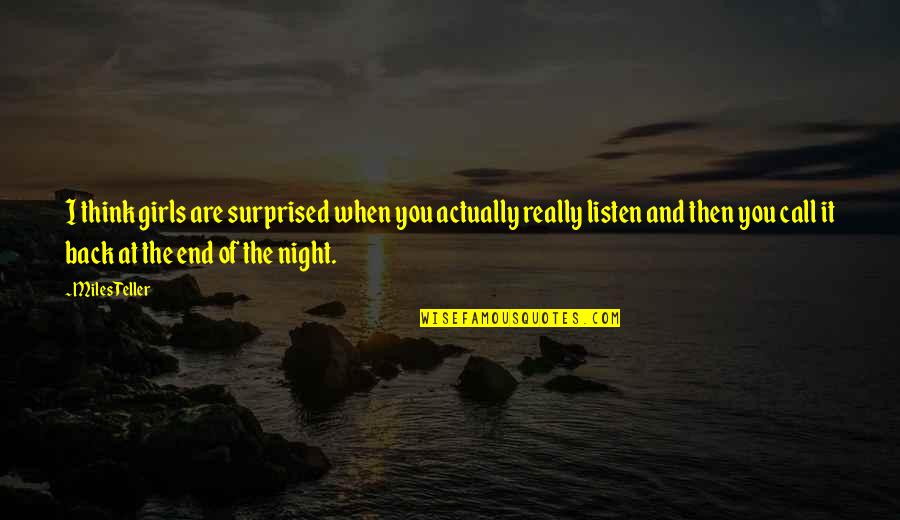 I think girls are surprised when you actually really listen and then you call it back at the end of the night. —
Miles Teller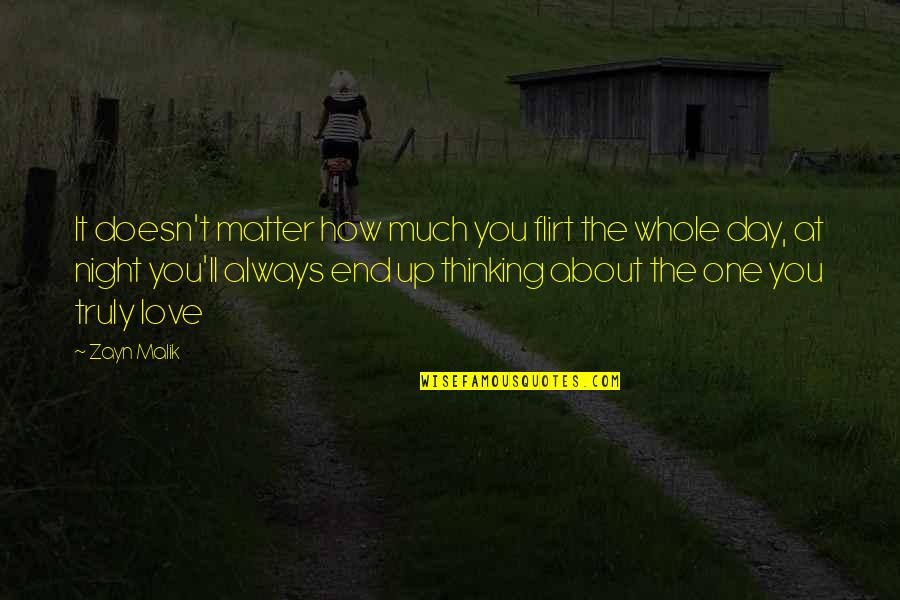 It doesn't matter how much you flirt the whole day, at night you'll always end up thinking about the one you truly love —
Zayn Malik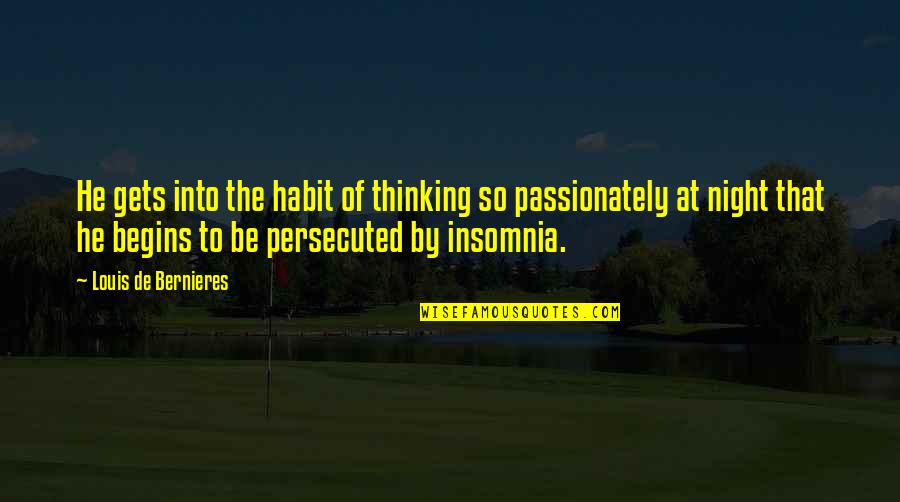 He gets into the habit of thinking so passionately at night that he begins to be persecuted by insomnia. —
Louis De Bernieres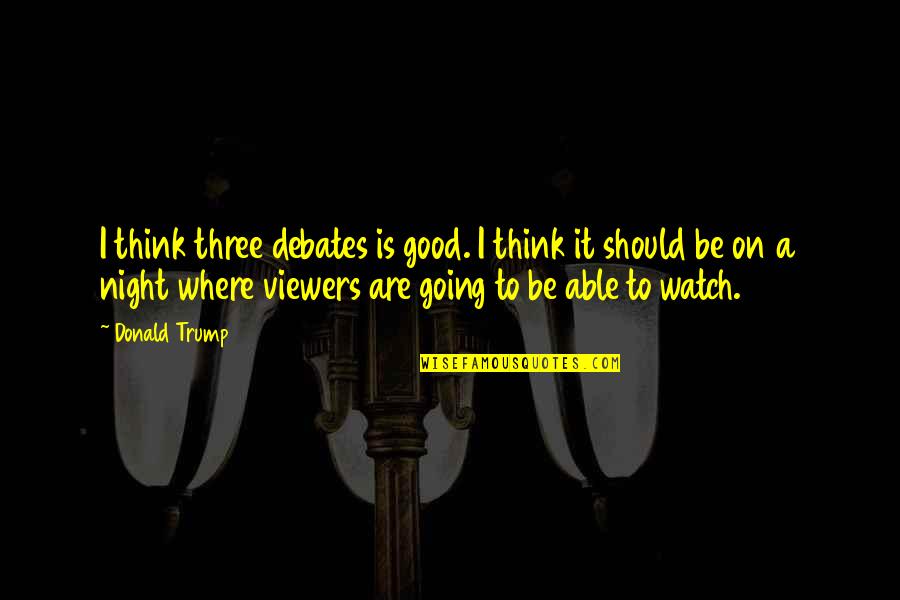 I think three debates is good. I think it should be on a night where viewers are going to be able to watch. —
Donald Trump
Sometimes I wake up at night and go, 'Oh, damn! Here we go again! What were they thinking? They gave me this role; don't they know I'm faking it? —
Renee Zellweger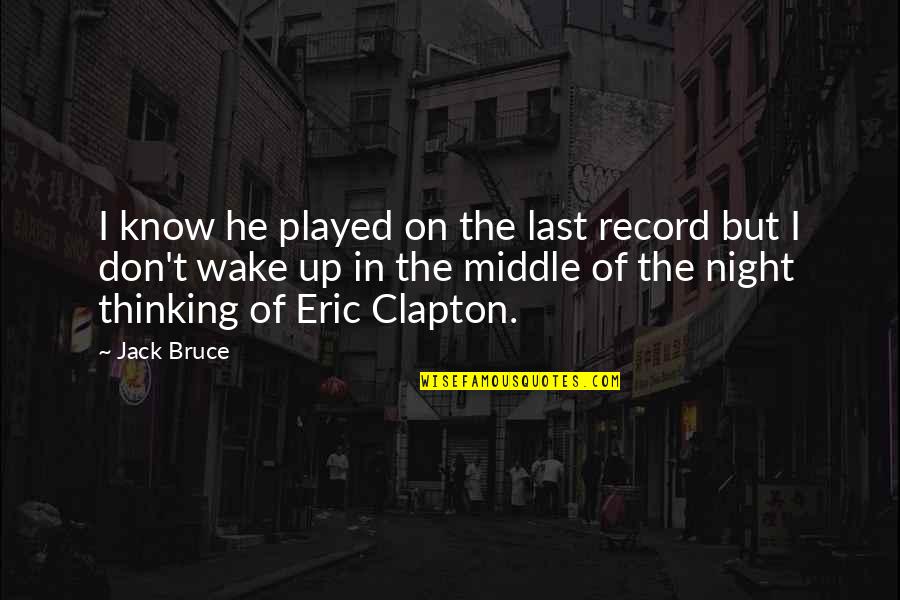 I know he played on the last record but I don't wake up in the middle of the night thinking of Eric Clapton. —
Jack Bruce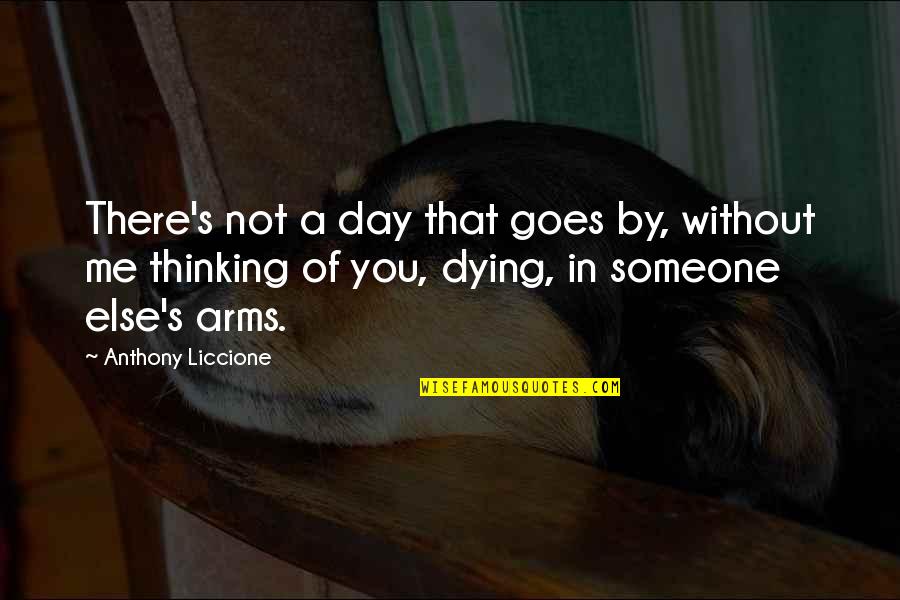 There's not a day that goes by, without me thinking of you, dying, in someone else's arms. —
Anthony Liccione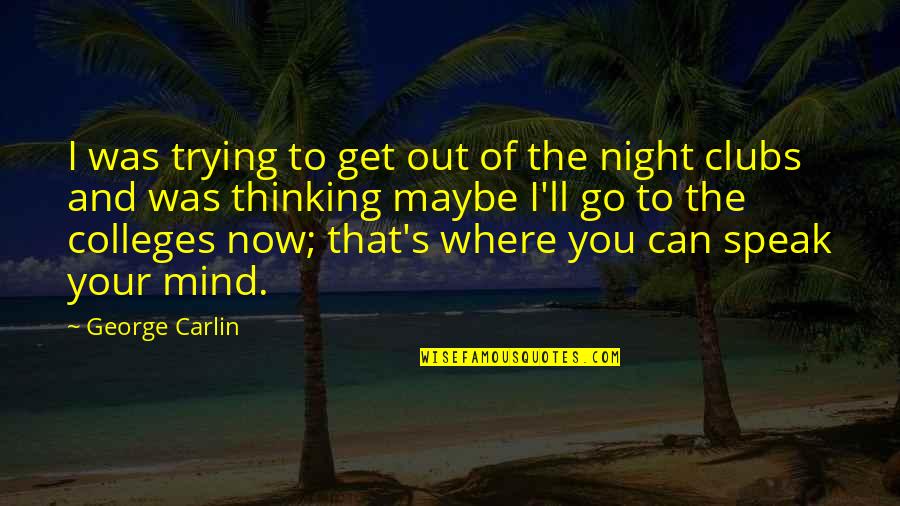 I was trying to get out of the night clubs and was thinking maybe I'll go to the colleges now; that's where you can speak your mind. —
George Carlin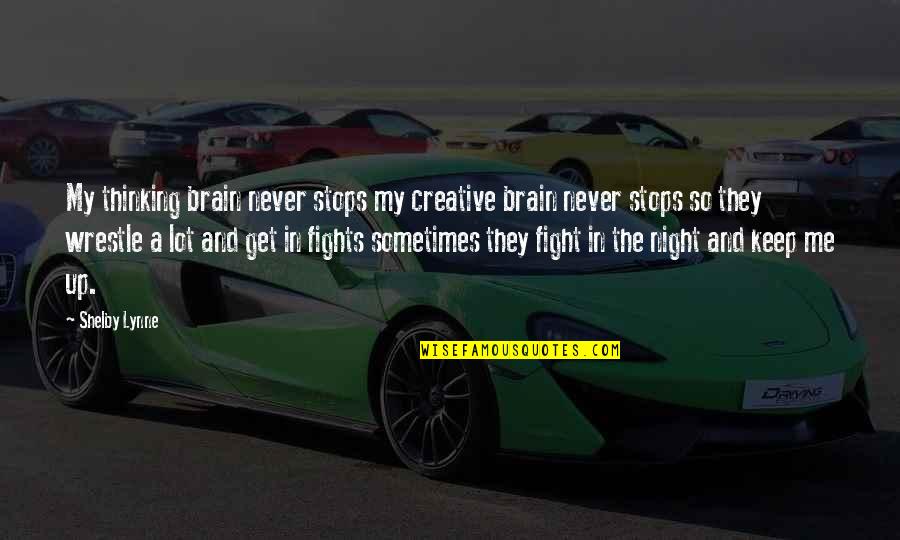 My thinking brain never stops my creative brain never stops so they wrestle a lot and get in fights sometimes they fight in the night and keep me up. —
Shelby Lynne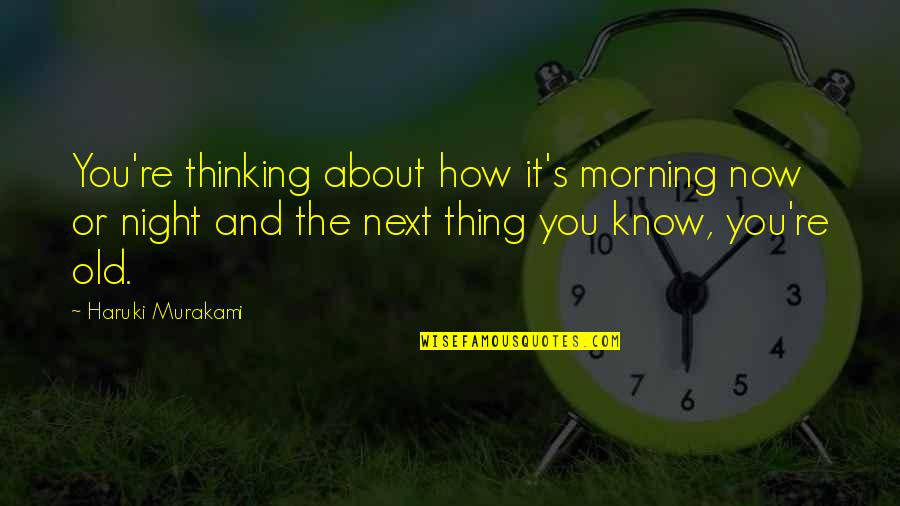 You're thinking about how it's morning now or night and the next thing you know, you're old. —
Haruki Murakami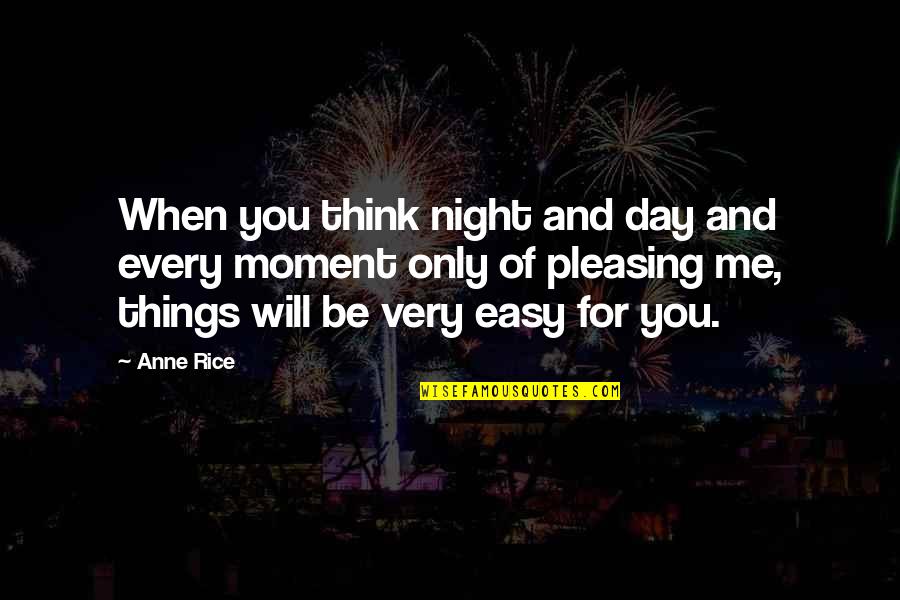 When you think night and day and every moment only of pleasing me, things will be very easy for you. —
Anne Rice
He slept that night thinking of loves and lighthouses. That one love might shine to bring all loves home. —
Jamie O'Neill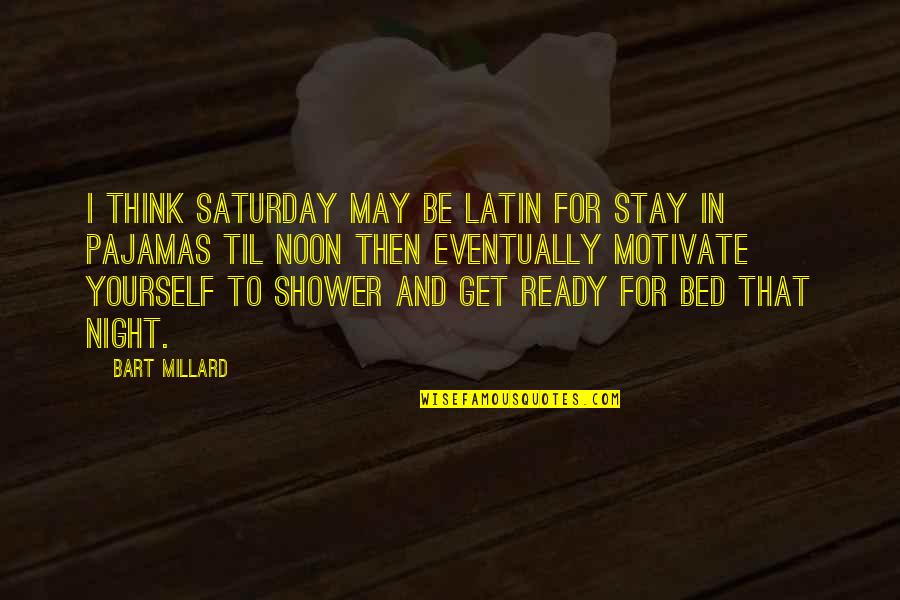 I think Saturday may be Latin for stay in pajamas til noon then eventually motivate yourself to shower and get ready for bed that night. —
Bart Millard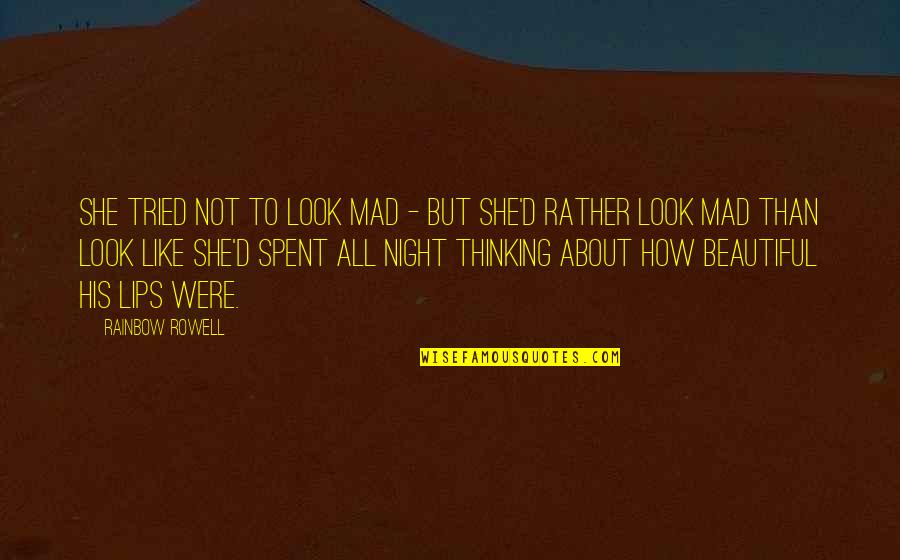 She tried not to look mad - but she'd rather look mad than look like she'd spent all night thinking about how beautiful his lips were. —
Rainbow Rowell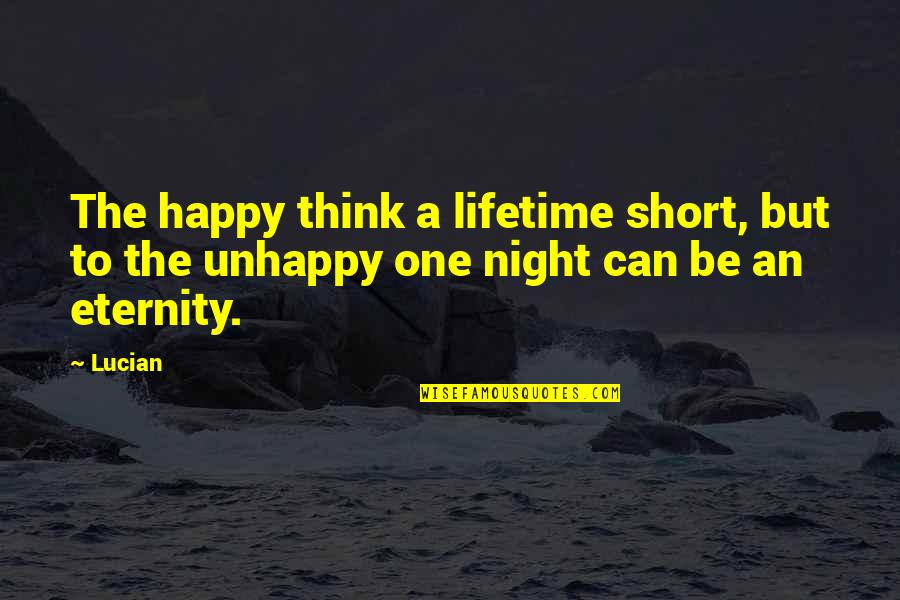 The happy think a lifetime short, but to the unhappy one night can be an eternity. —
Lucian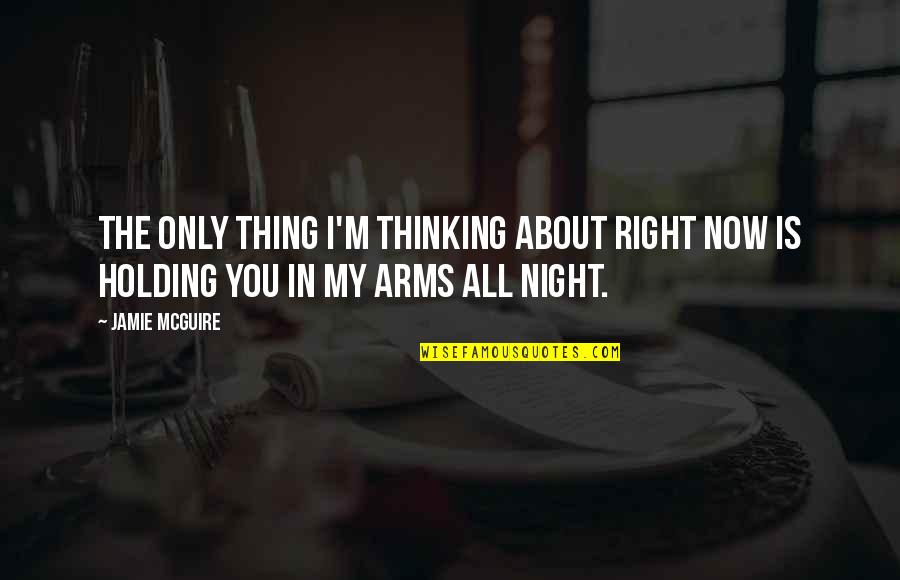 The only thing I'm thinking about right now is holding you in my arms all night. —
Jamie McGuire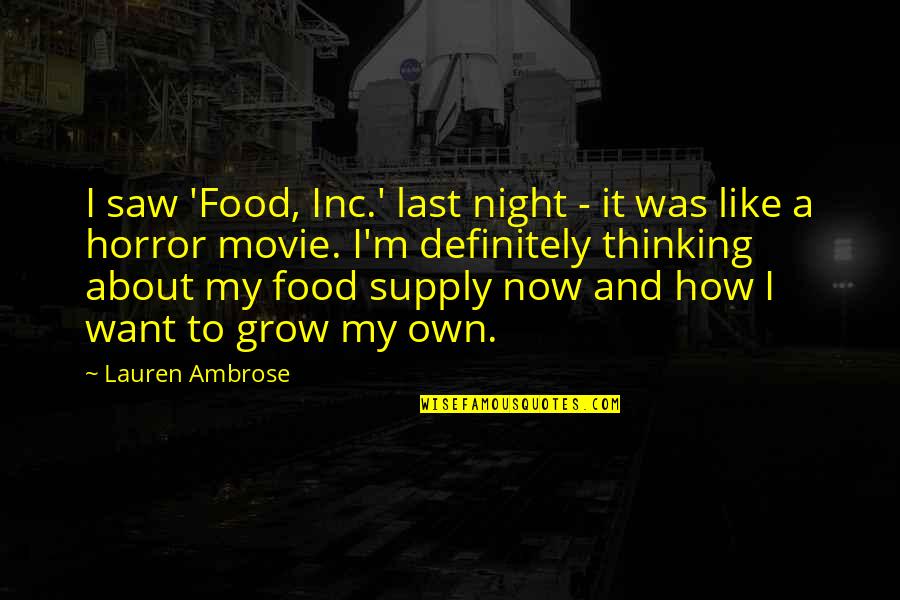 I saw 'Food, Inc.' last night - it was like a horror movie. I'm definitely thinking about my food supply now and how I want to grow my own. —
Lauren Ambrose