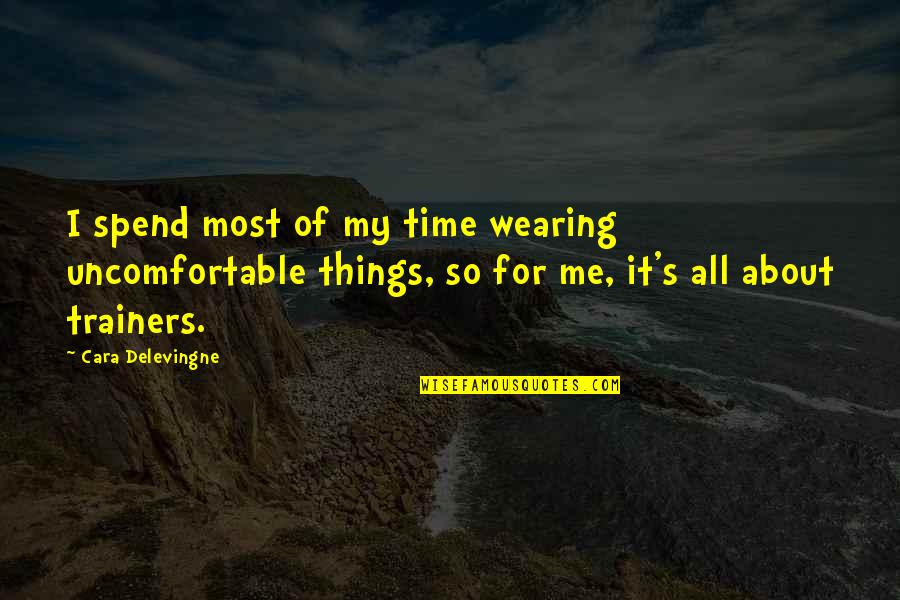 I spend most of my time wearing uncomfortable things, so for me, it's all about trainers.
—
Cara Delevingne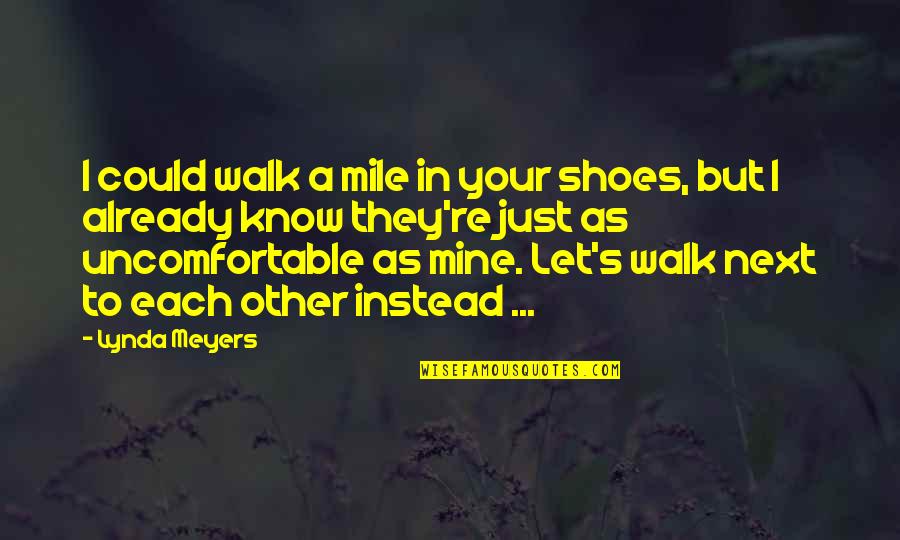 I could walk a mile in your shoes, but I already know they're just as uncomfortable as mine. Let's walk next to each other instead ...
—
Lynda Meyers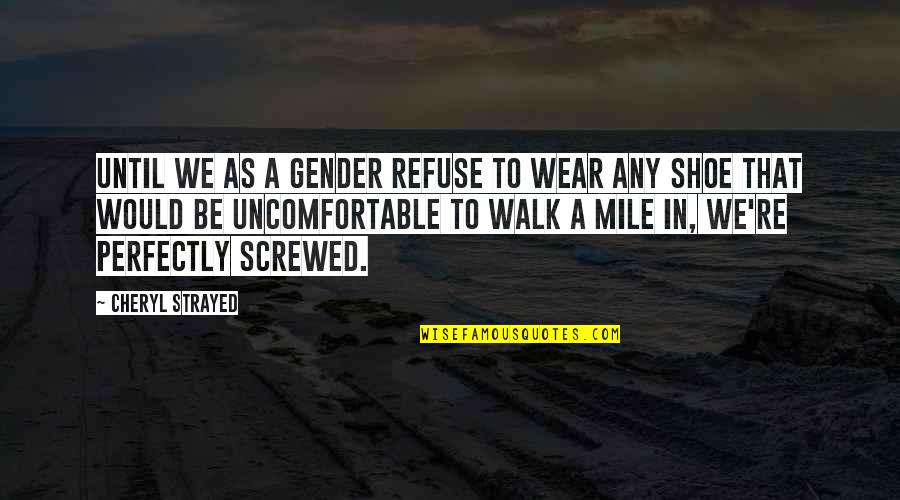 Until we as a gender refuse to wear any shoe that would be uncomfortable to walk a mile in, we're perfectly screwed.
—
Cheryl Strayed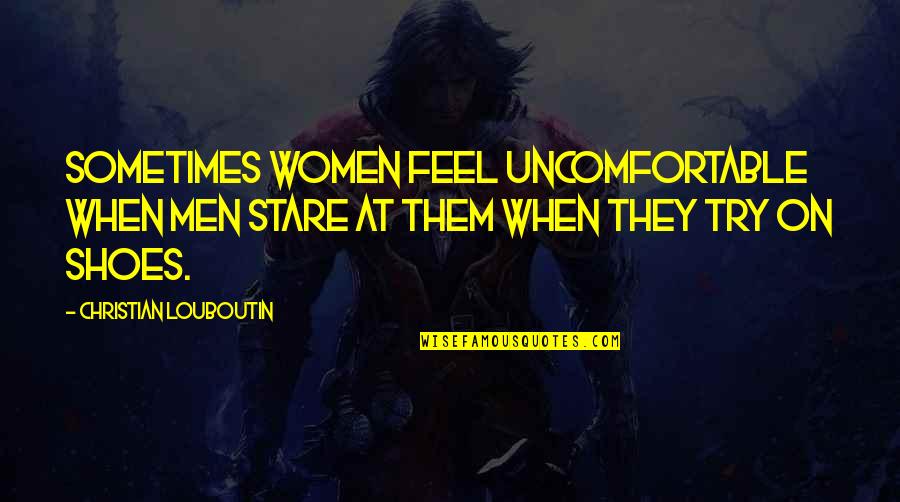 Sometimes women feel uncomfortable when men stare at them when they try on shoes. —
Christian Louboutin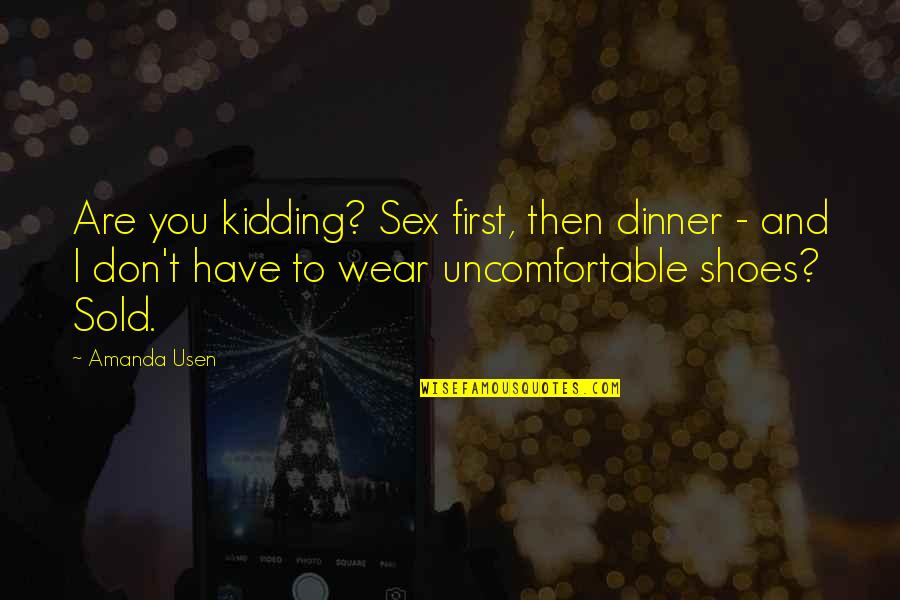 Are you kidding? Sex first, then dinner - and I don't have to wear
uncomfortable shoes
? Sold. —
Amanda Usen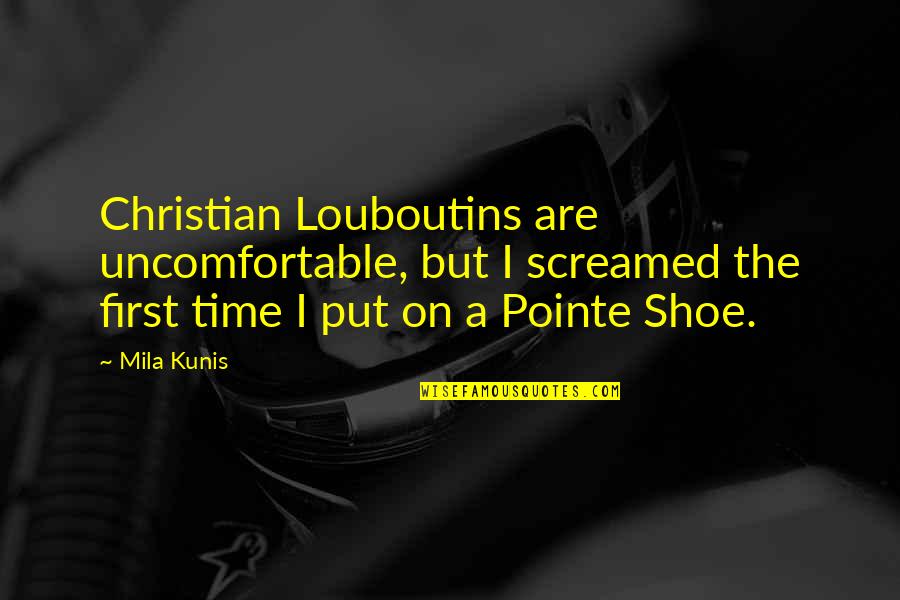 Christian Louboutins are uncomfortable, but I screamed the first time I put on a Pointe Shoe. —
Mila Kunis