Rae Meadows Quotes
Top 5 wise famous quotes and sayings by Rae Meadows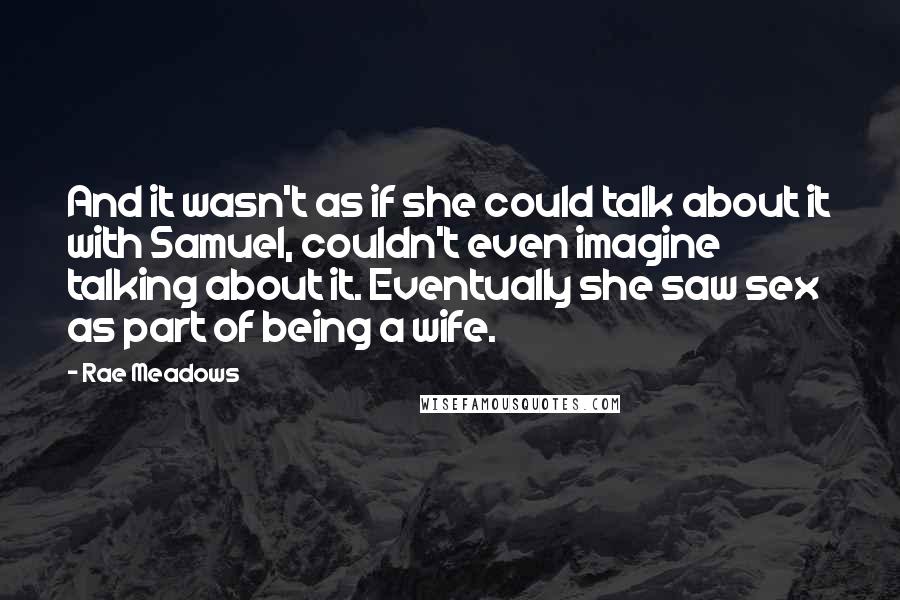 And it wasn't as if she could talk about it with Samuel, couldn't even imagine talking about it. Eventually she saw sex as part of being a wife.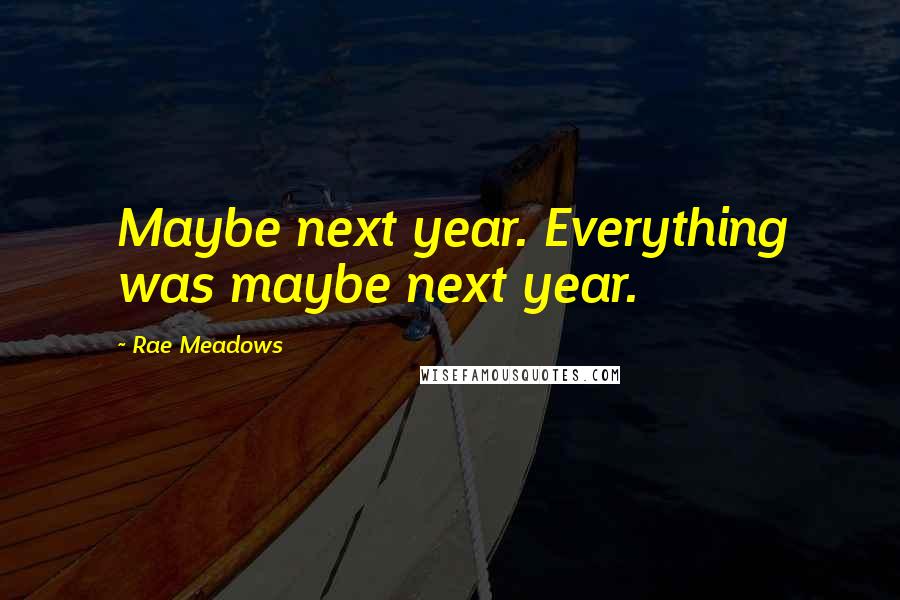 Maybe next year. Everything was maybe next year.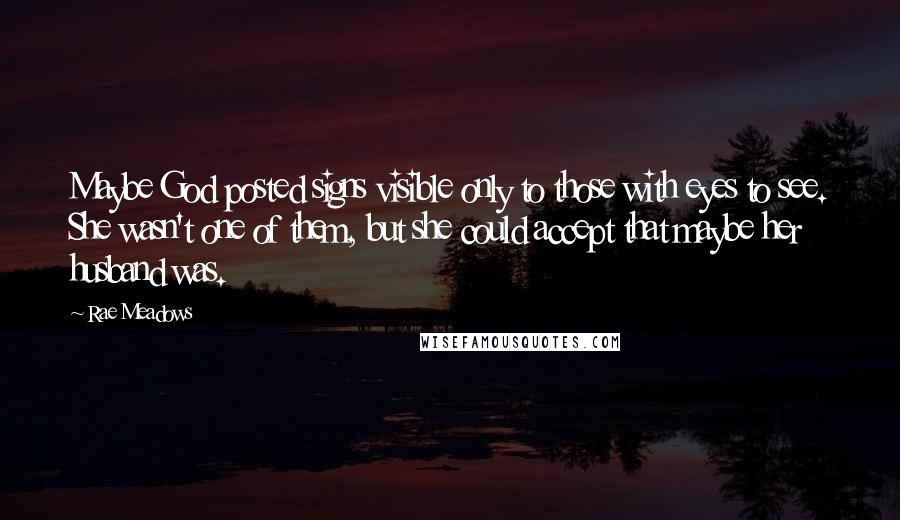 Maybe God posted signs visible only to those with eyes to see. She wasn't one of them, but she could accept that maybe her husband was.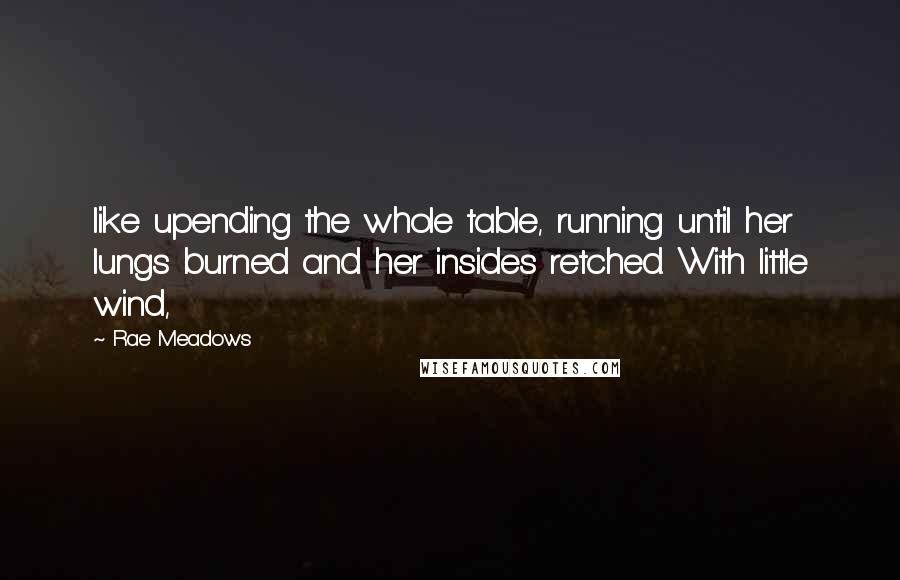 like upending the whole table, running until her lungs burned and her insides retched. With little wind,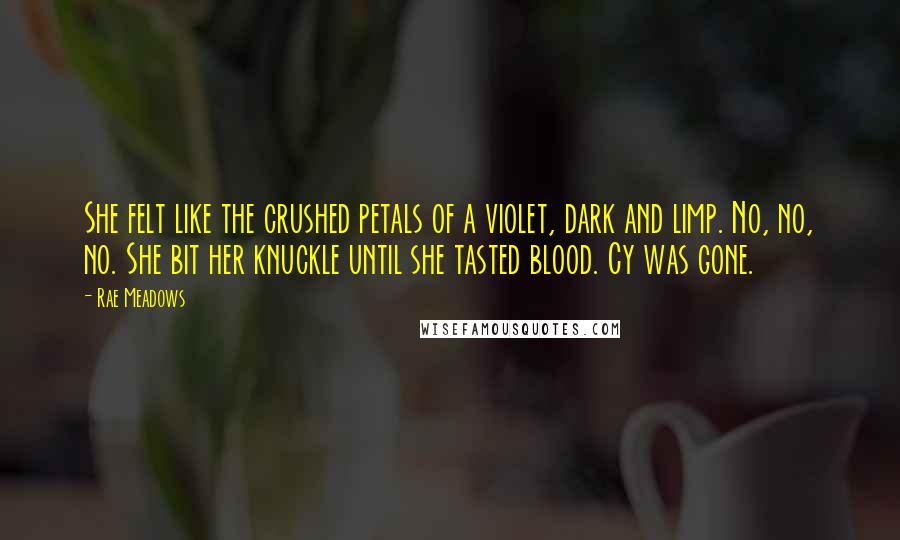 She felt like the crushed petals of a violet, dark and limp. No, no, no. She bit her knuckle until she tasted blood. Cy was gone.