Tweets Quotes
Collection of top 48 famous quotes about Tweets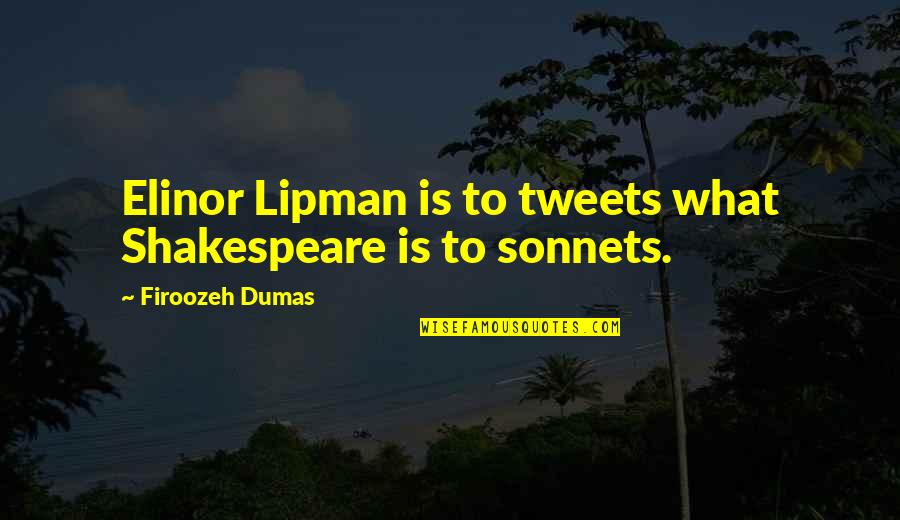 Elinor Lipman is to tweets what Shakespeare is to sonnets.
—
Firoozeh Dumas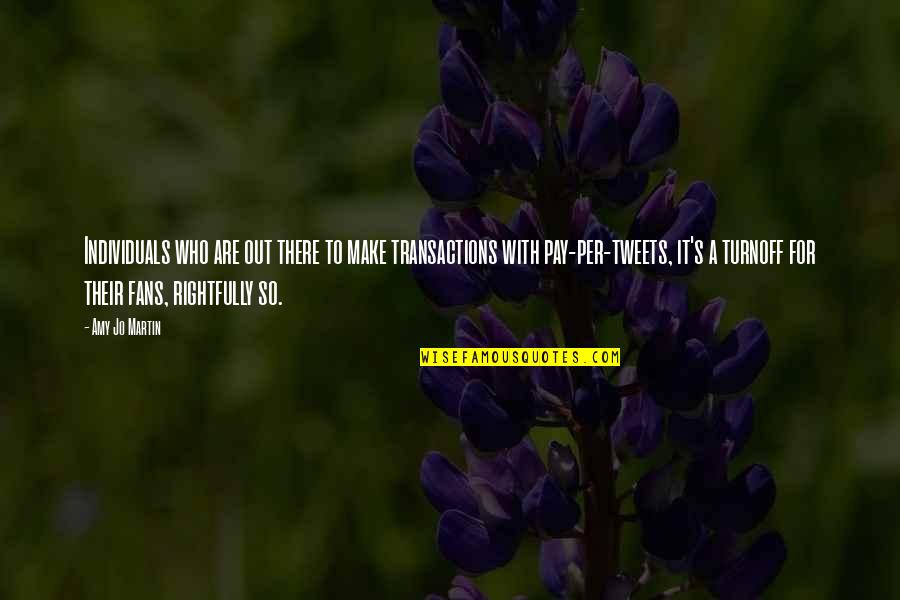 Individuals who are out there to make transactions with pay-per-tweets, it's a turnoff for their fans, rightfully so.
—
Amy Jo Martin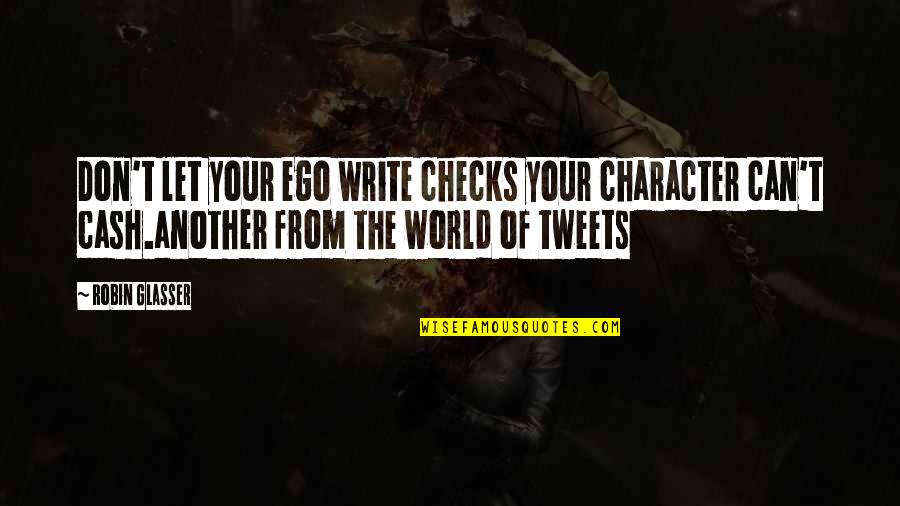 Don't let your ego write checks your character can't cash.
another from the world of tweets
—
Robin Glasser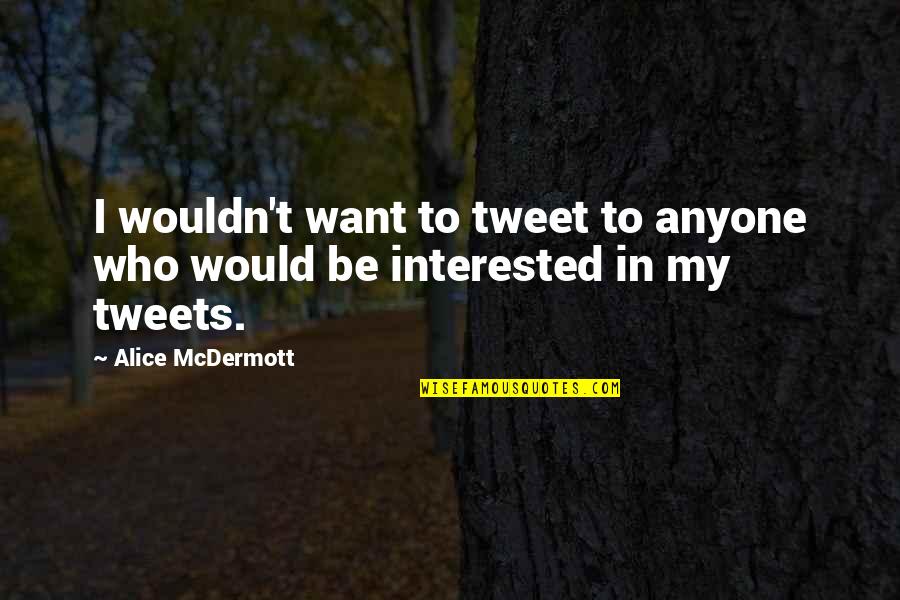 I wouldn't want to tweet to anyone who would be interested in my tweets.
—
Alice McDermott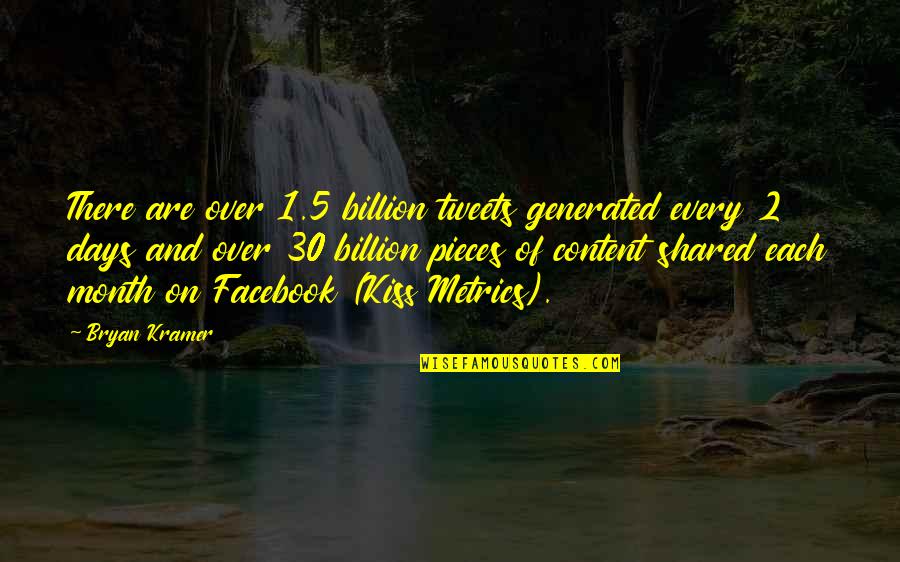 There are over 1.5 billion
tweets
generated every 2 days and over 30 billion pieces of content shared each month on Facebook (Kiss Metrics). —
Bryan Kramer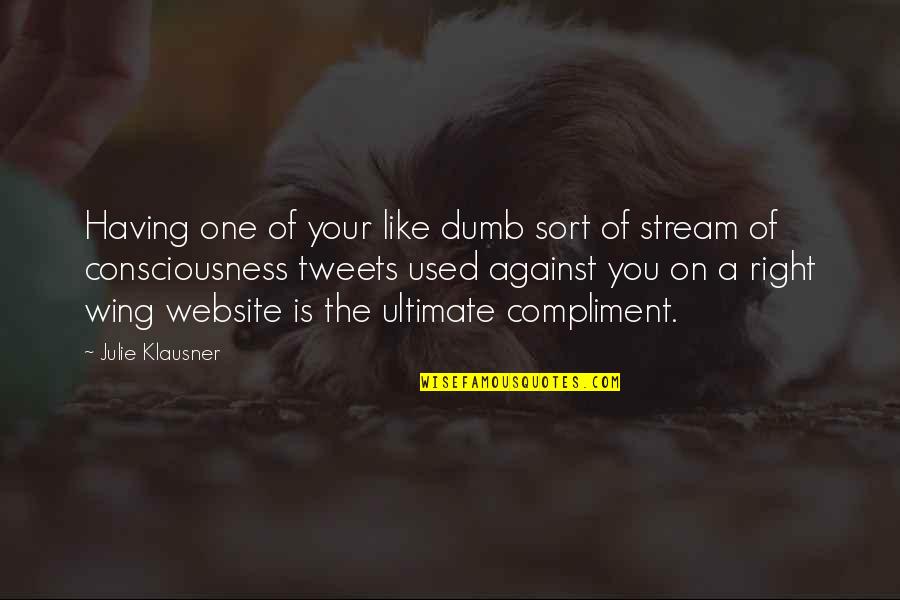 Having one of your like dumb sort of stream of consciousness
tweets
used against you on a right wing website is the ultimate compliment. —
Julie Klausner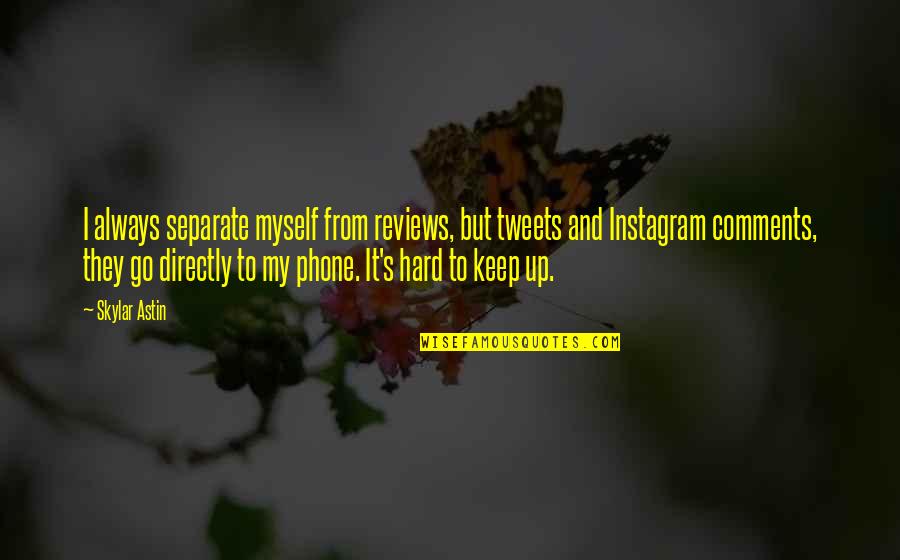 I always separate myself from reviews, but
tweets
and Instagram comments, they go directly to my phone. It's hard to keep up. —
Skylar Astin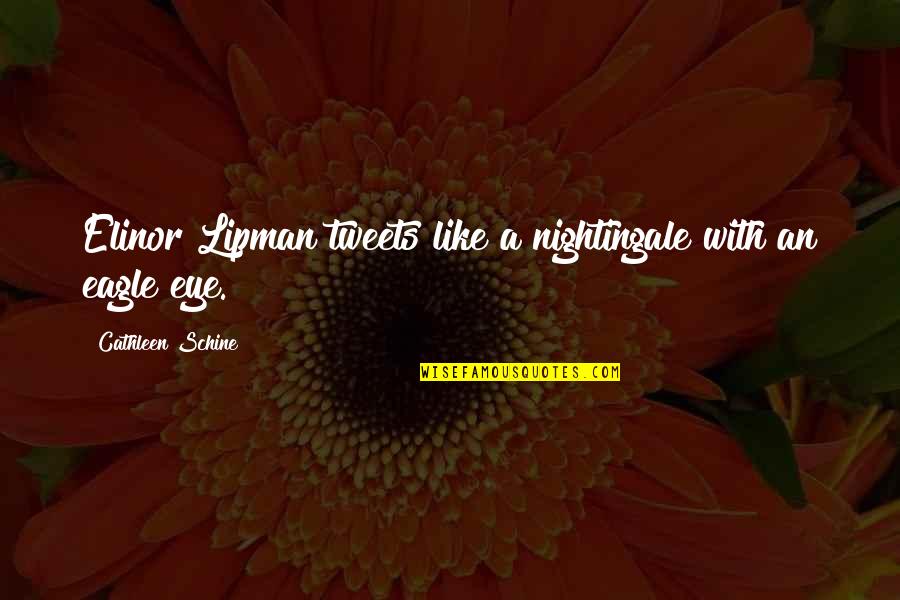 Elinor Lipman
tweets
like a nightingale with an eagle eye. —
Cathleen Schine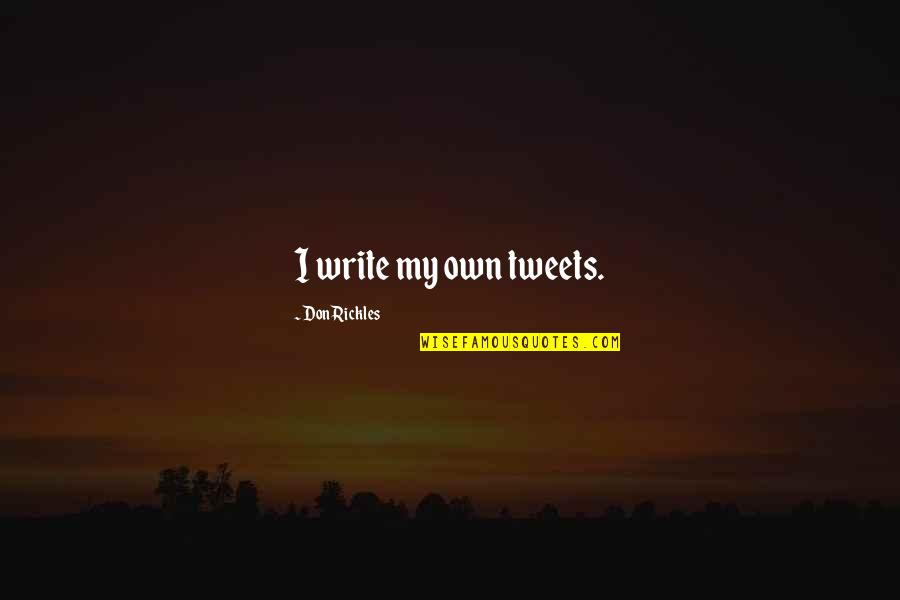 I write my own
tweets
. —
Don Rickles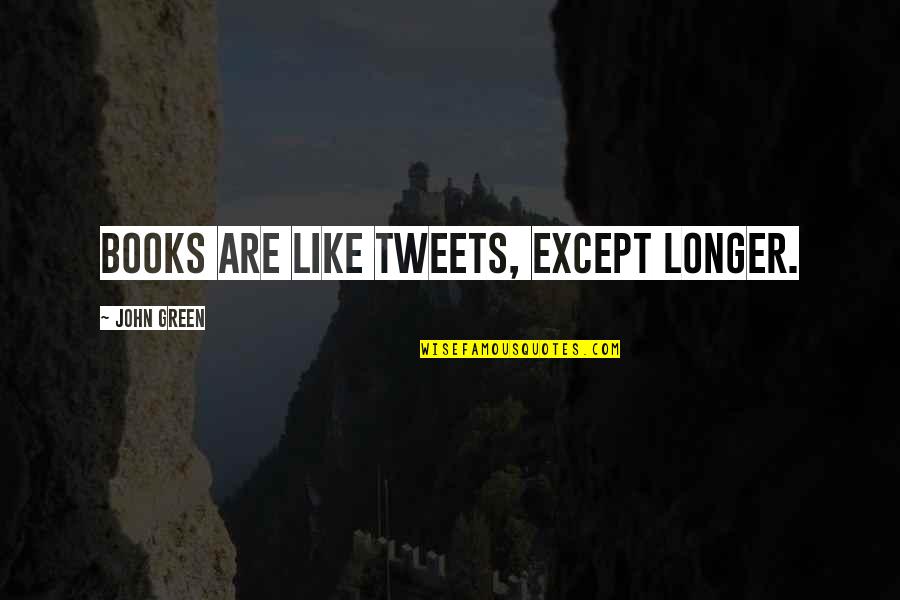 Books are like
tweets
, except longer. —
John Green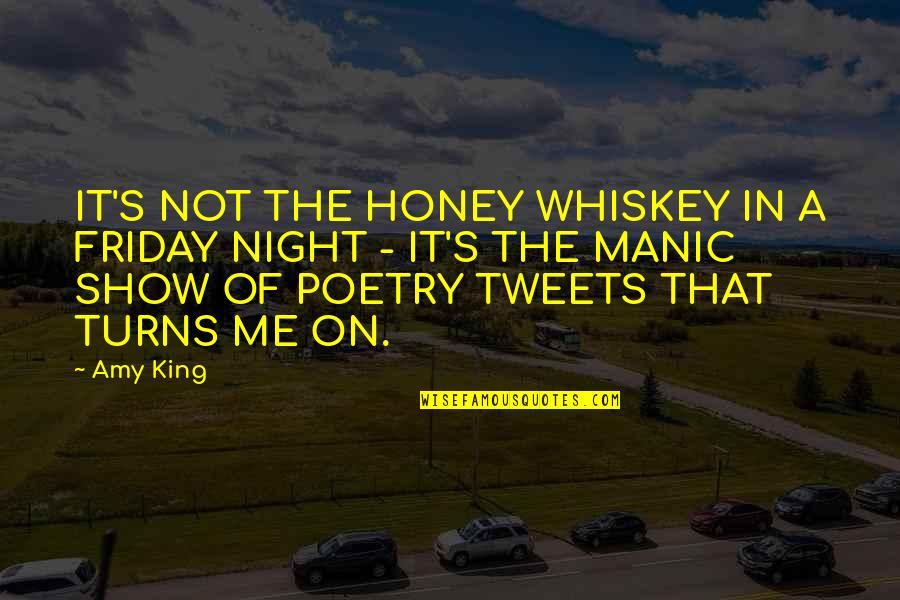 IT'S NOT THE HONEY WHISKEY IN A FRIDAY NIGHT - IT'S THE MANIC SHOW OF POETRY TWEETS THAT TURNS ME ON. —
Amy King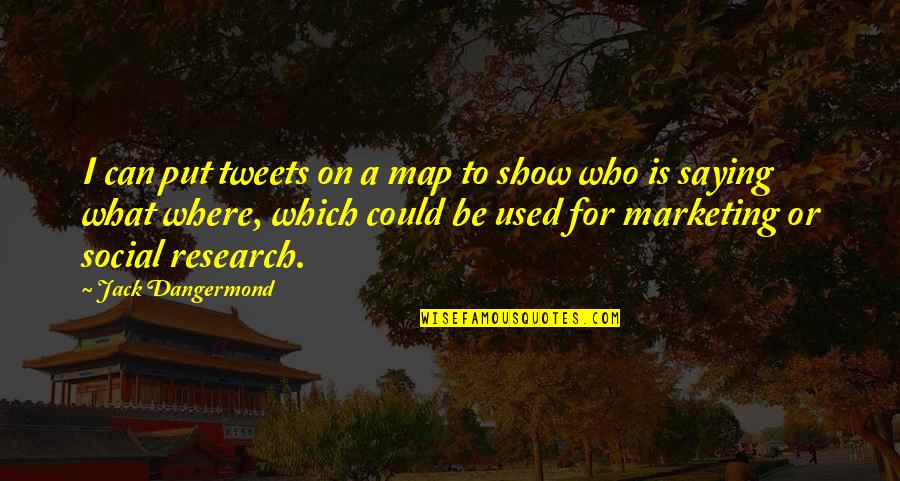 I can put
tweets
on a map to show who is saying what where, which could be used for marketing or social research. —
Jack Dangermond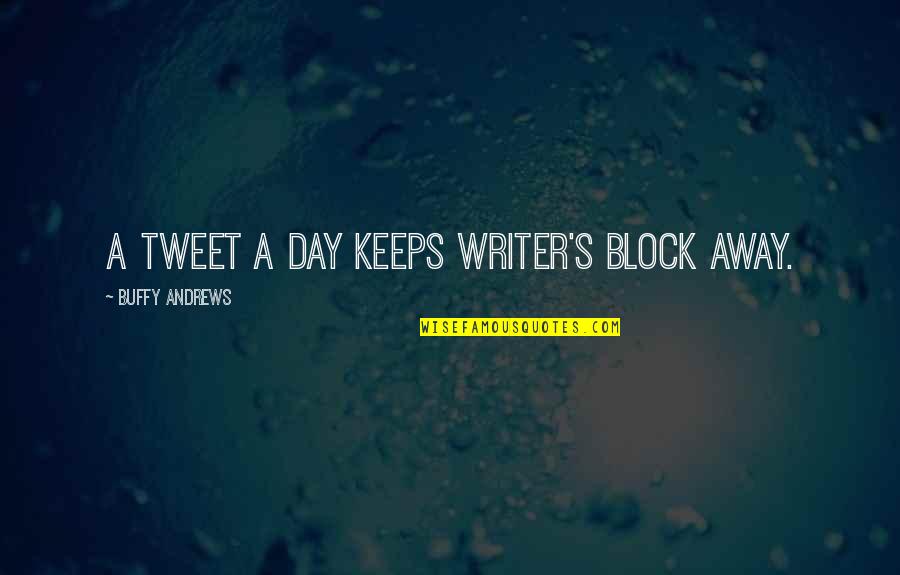 A tweet a day keeps writer's block away. —
Buffy Andrews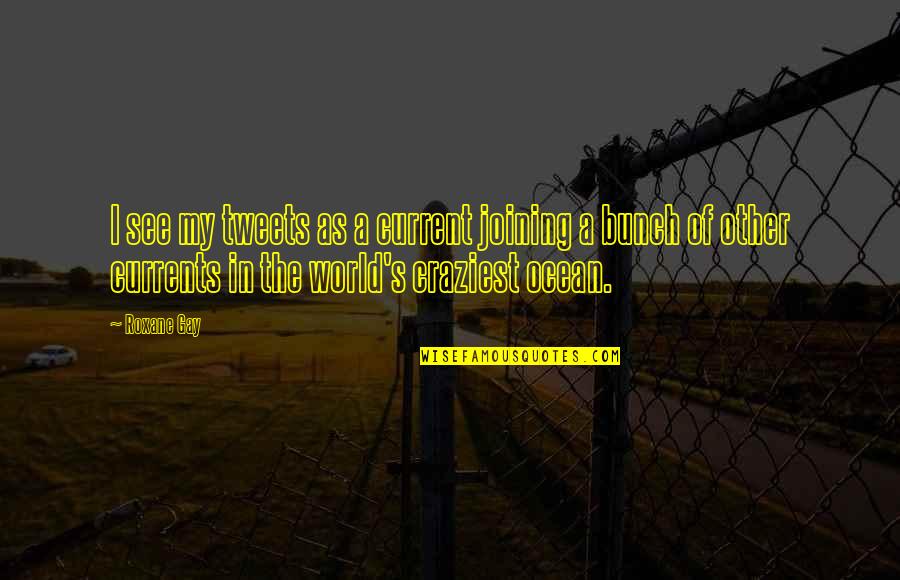 I see my
tweets
as a current joining a bunch of other currents in the world's craziest ocean. —
Roxane Gay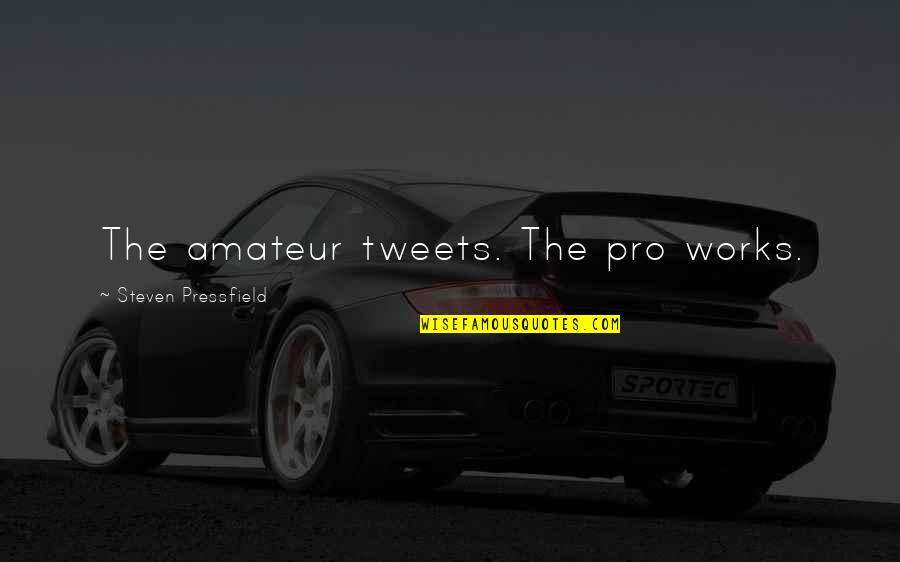 The amateur
tweets
. The pro works. —
Steven Pressfield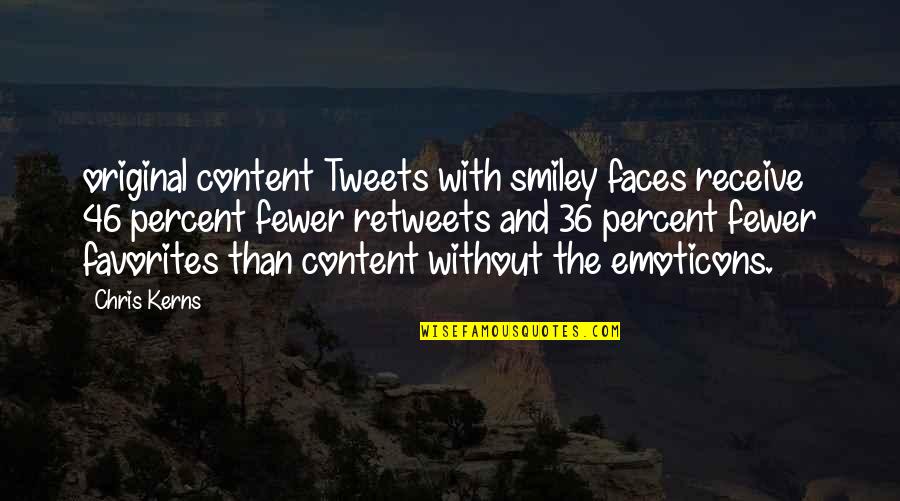 original content
Tweets
with smiley faces receive 46 percent fewer re
tweets
and 36 percent fewer favorites than content without the emoticons. —
Chris Kerns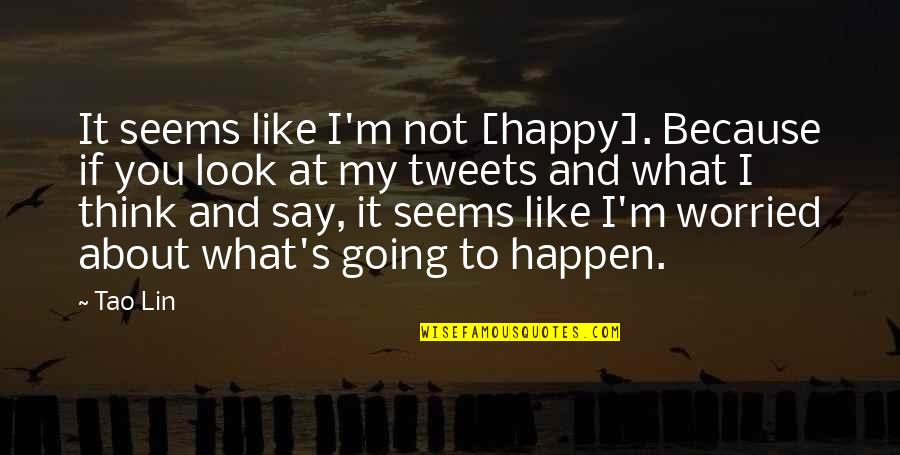 It seems like I'm not [happy]. Because if you look at my
tweets
and what I think and say, it seems like I'm worried about what's going to happen. —
Tao Lin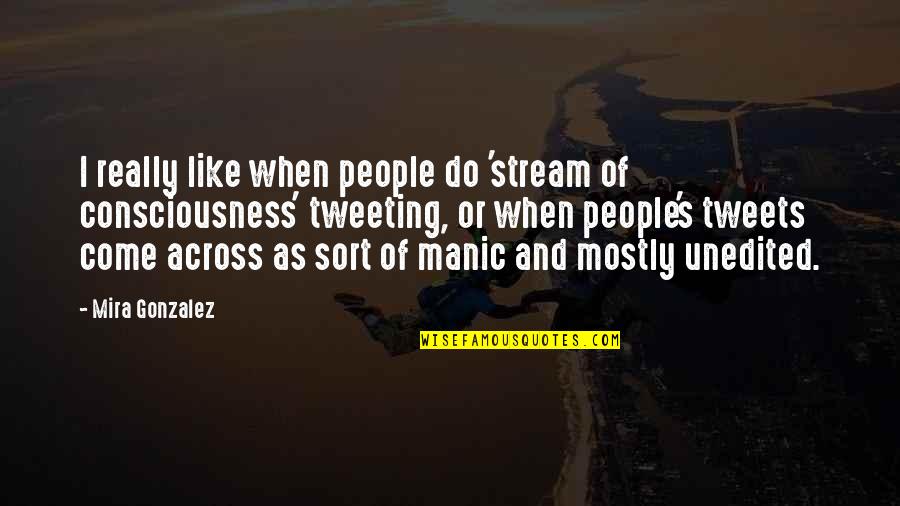 I really like when people do 'stream of consciousness' tweeting, or when people's
tweets
come across as sort of manic and mostly unedited. —
Mira Gonzalez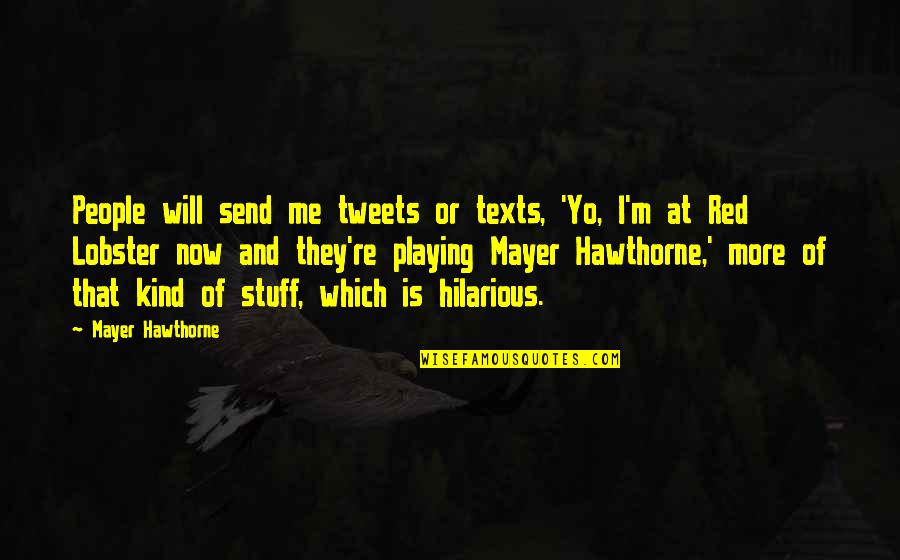 People will send me
tweets
or texts, 'Yo, I'm at Red Lobster now and they're playing Mayer Hawthorne,' more of that kind of stuff, which is hilarious. —
Mayer Hawthorne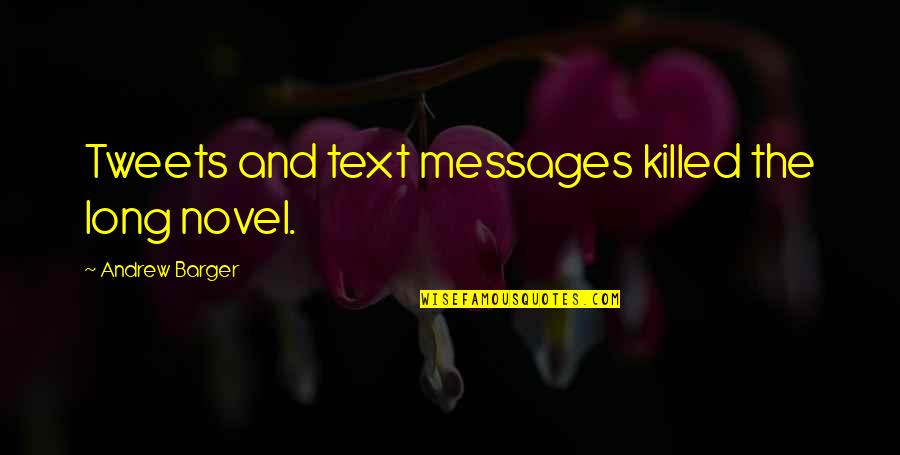 Tweets
and text messages killed the long novel. —
Andrew Barger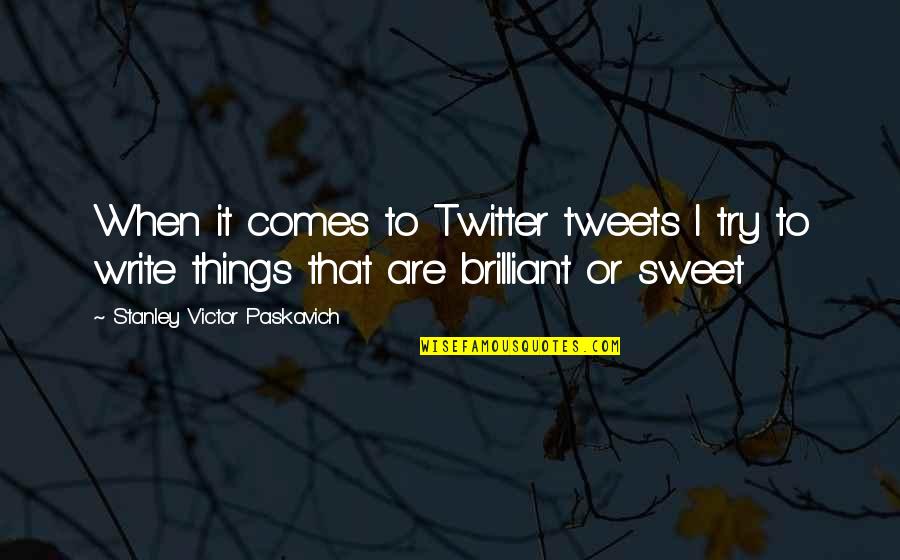 When it comes to Twitter
tweets
I try to write things that are brilliant or sweet —
Stanley Victor Paskavich
Entrepreneur, your last 20
tweets
has to be about your brain, brand and business. —
Onyi Anyado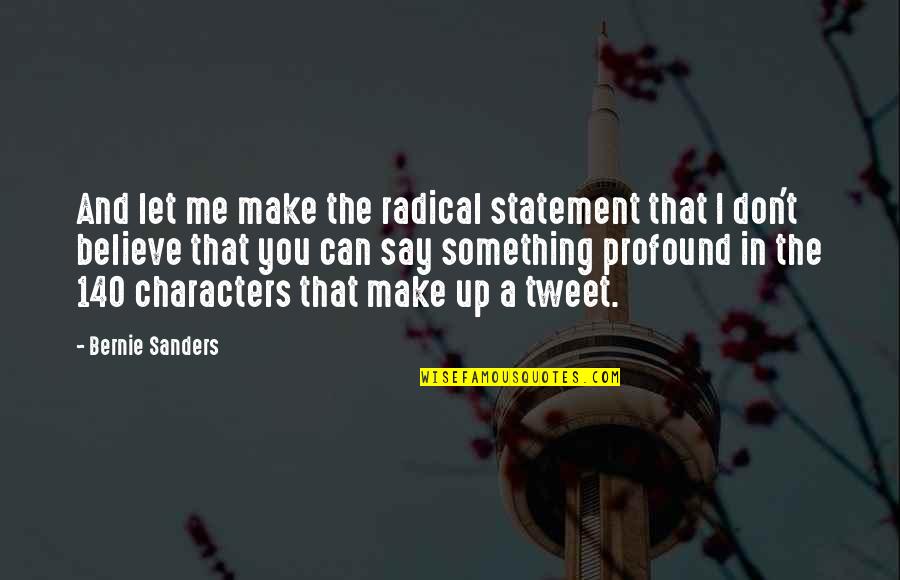 And let me make the radical statement that I don't believe that you can say something profound in the 140 characters that make up a tweet. —
Bernie Sanders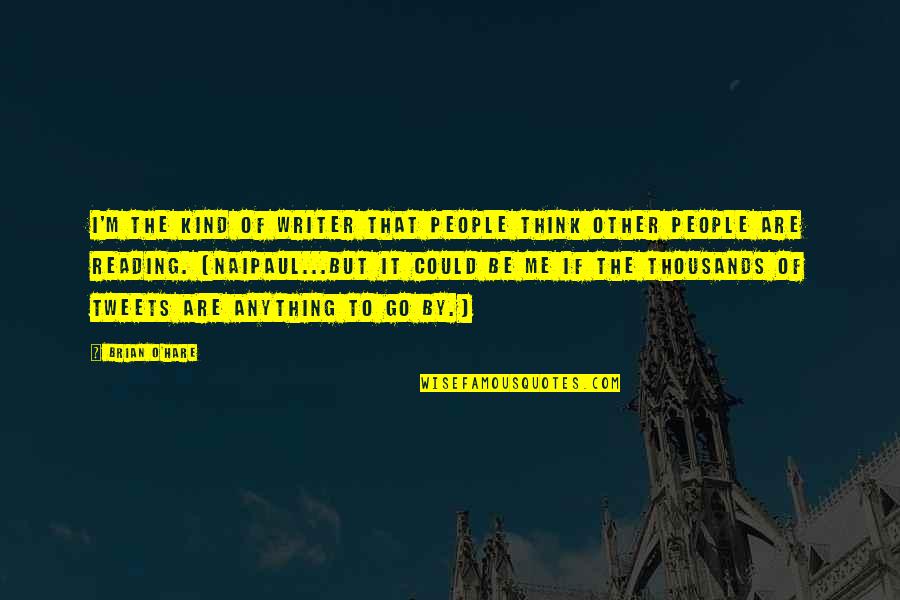 I'm the kind of writer that people think other people are reading. (Naipaul...but it could be me if the thousands of
tweets
are anything to go by.) —
Brian O'Hare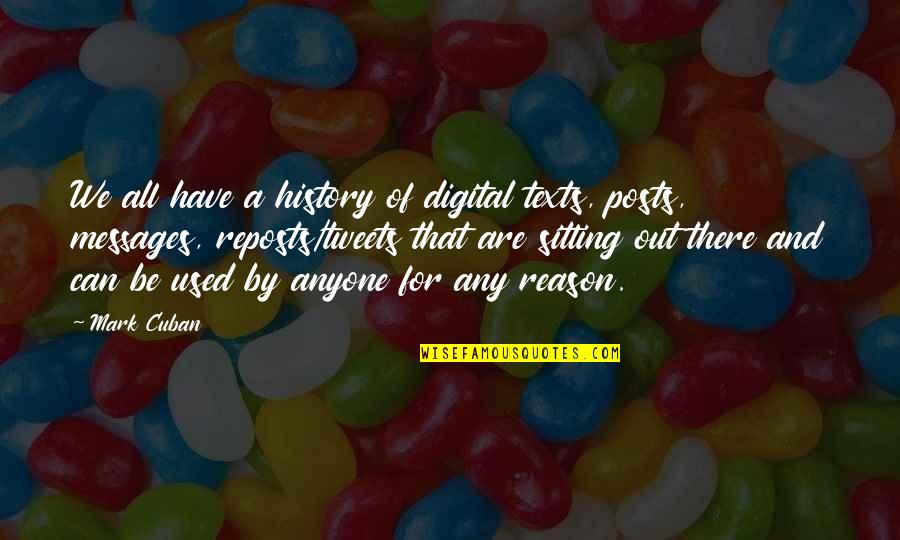 We all have a history of digital texts, posts, messages, reposts/
tweets
that are sitting out there and can be used by anyone for any reason. —
Mark Cuban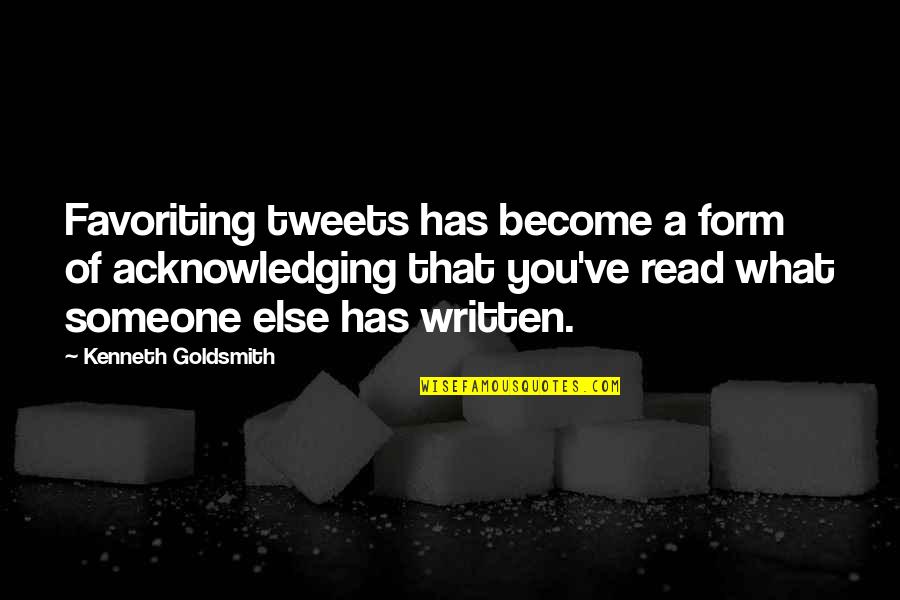 Favoriting
tweets
has become a form of acknowledging that you've read what someone else has written. —
Kenneth Goldsmith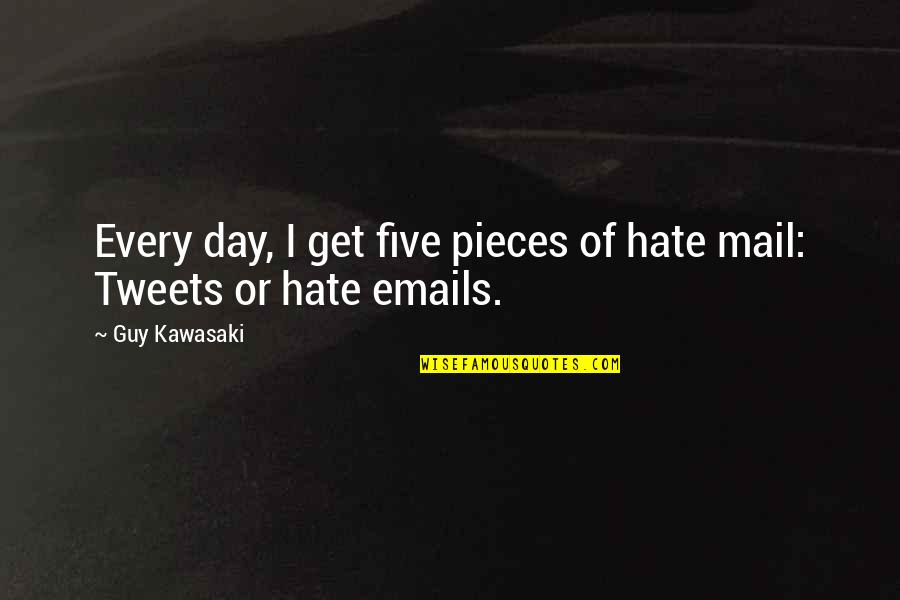 Every day, I get five pieces of hate mail:
Tweets
or hate emails. —
Guy Kawasaki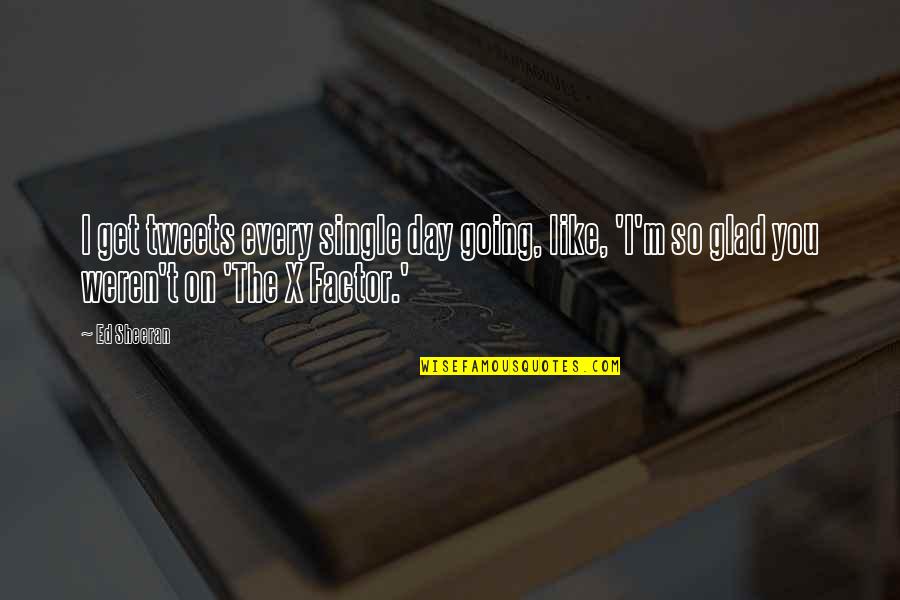 I get
tweets
every single day going, like, 'I'm so glad you weren't on 'The X Factor.' —
Ed Sheeran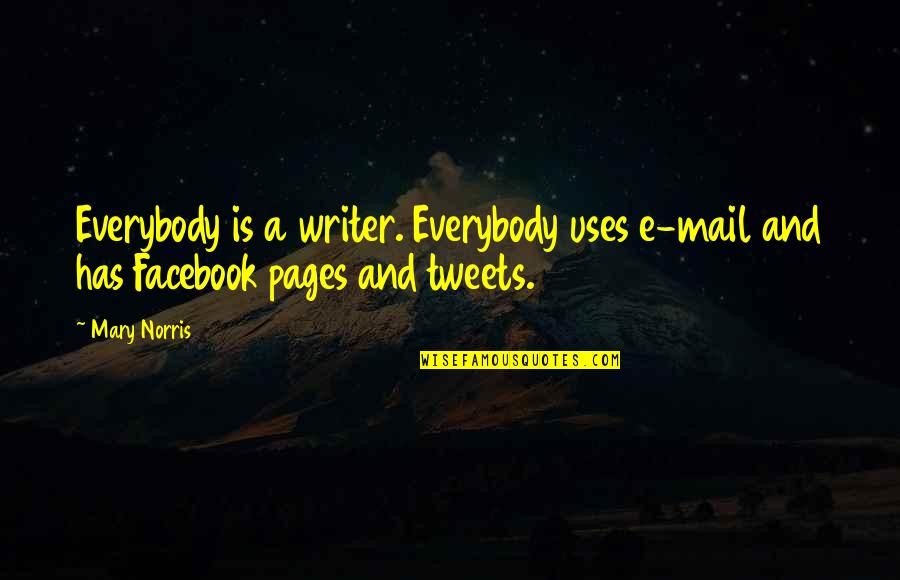 Everybody is a writer. Everybody uses e-mail and has Facebook pages and
tweets
. —
Mary Norris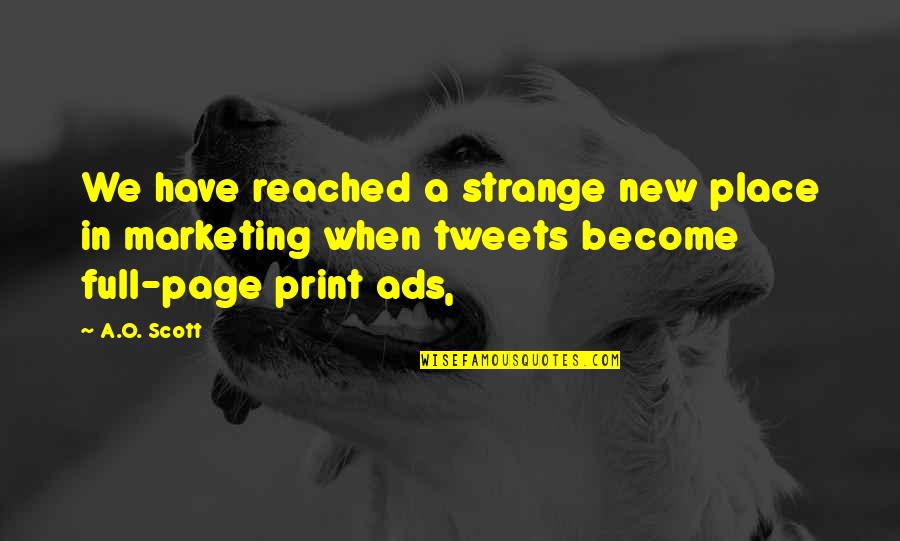 We have reached a strange new place in marketing when
tweets
become full-page print ads, —
A.O. Scott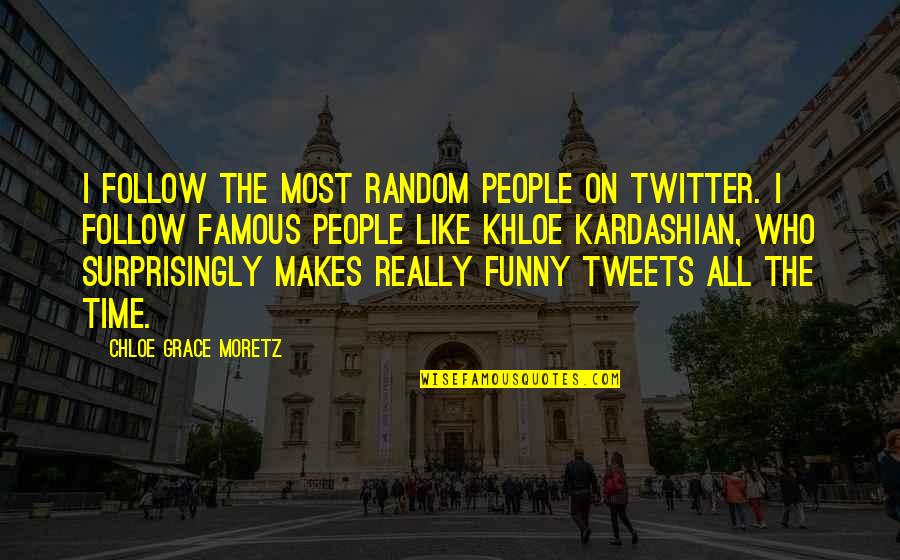 I follow the most random people on Twitter. I follow famous people like Khloe Kardashian, who surprisingly makes really funny
tweets
all the time. —
Chloe Grace Moretz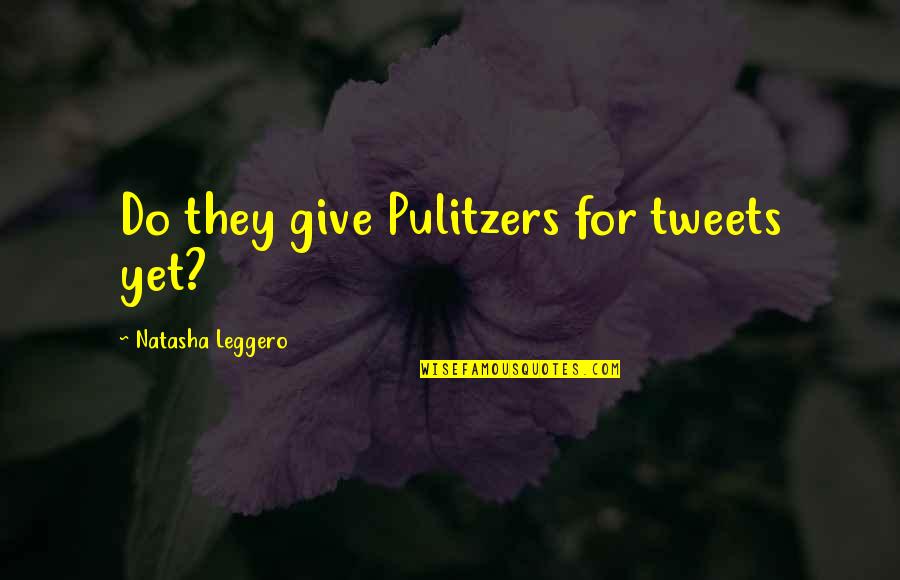 Do they give Pulitzers for
tweets
yet? —
Natasha Leggero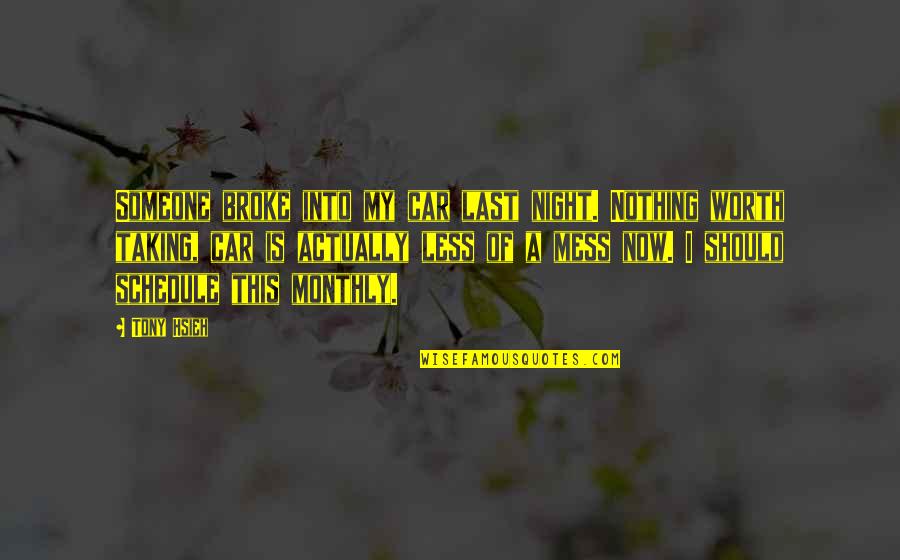 Someone broke into my car last night. Nothing worth taking, car is actually less of a mess now. I should schedule this monthly. —
Tony Hsieh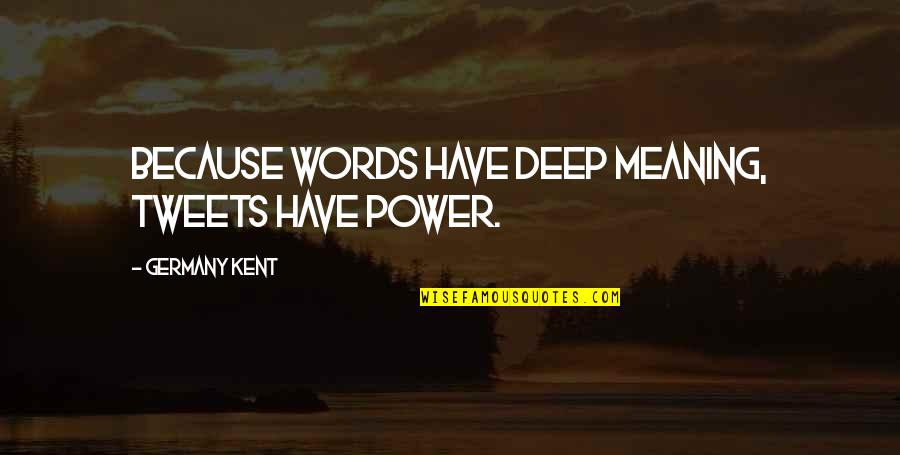 Because words have deep meaning,
Tweets
have power. —
Germany Kent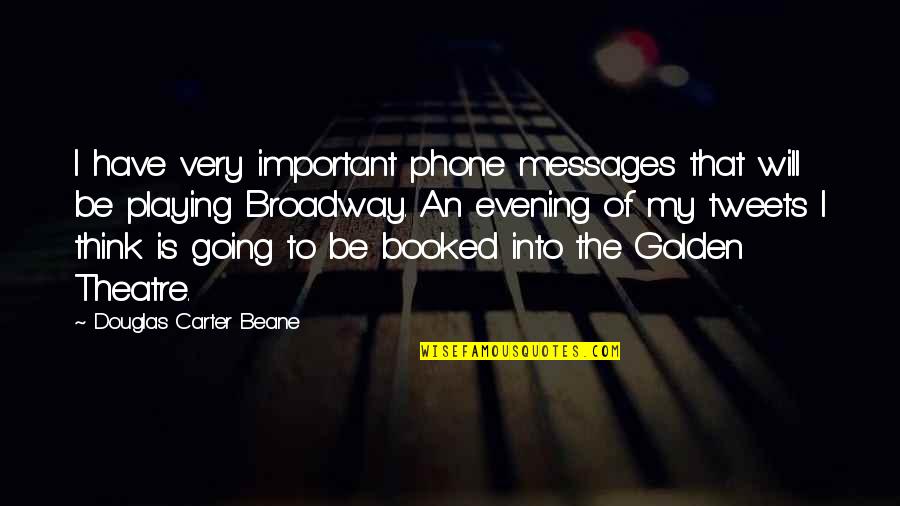 I have very important phone messages that will be playing Broadway. An evening of my
tweets
I think is going to be booked into the Golden Theatre. —
Douglas Carter Beane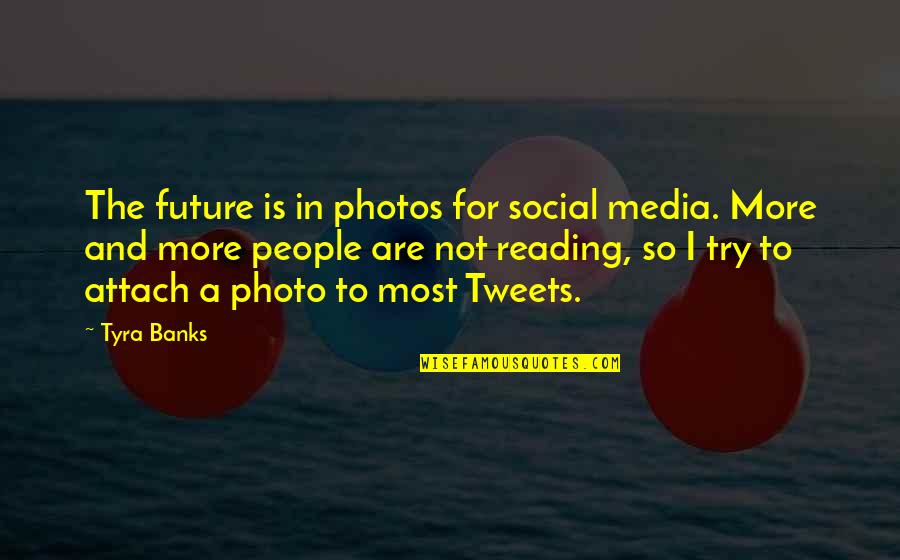 The future is in photos for social media. More and more people are not reading, so I try to attach a photo to most
Tweets
. —
Tyra Banks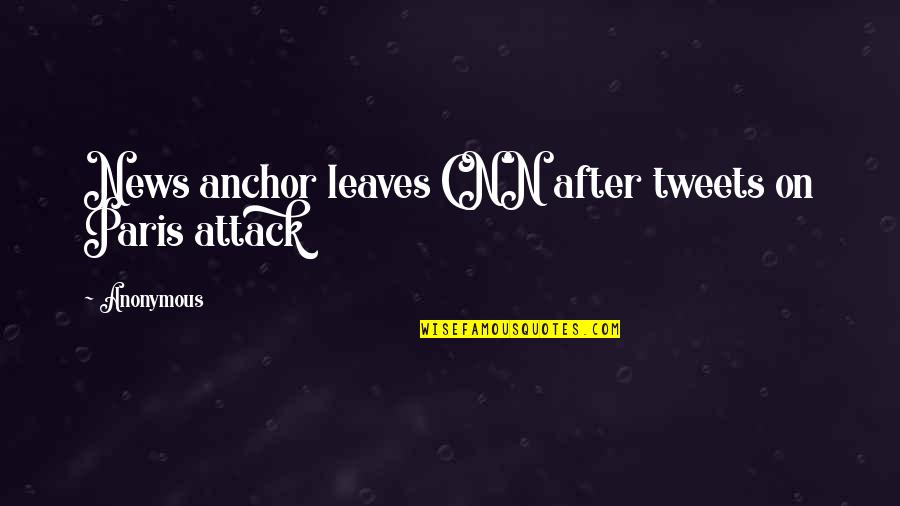 News anchor leaves CNN after
tweets
on Paris attack —
Anonymous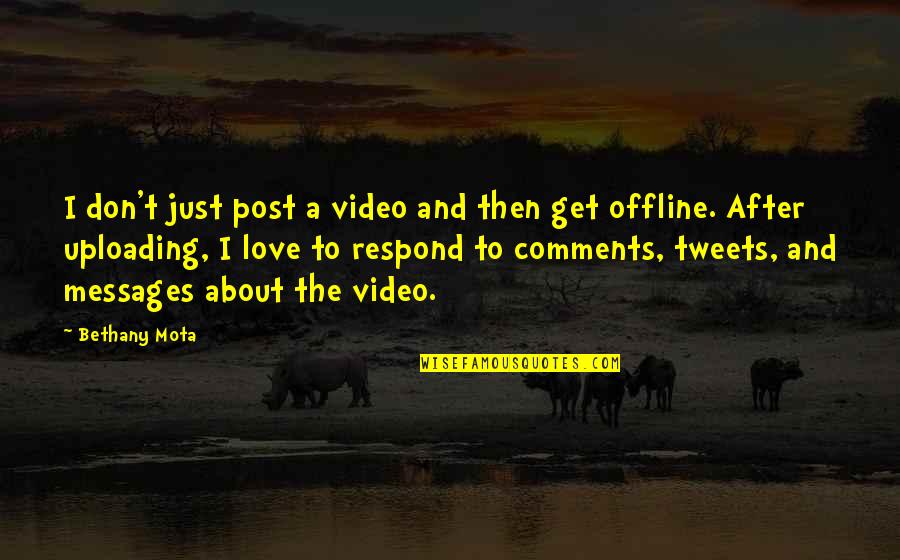 I don't just post a video and then get offline. After uploading, I love to respond to comments,
tweets
, and messages about the video. —
Bethany Mota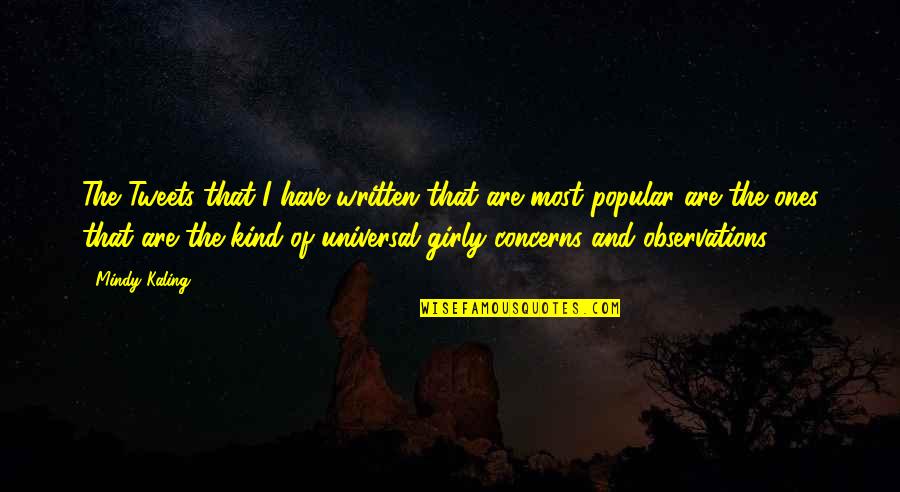 The
Tweets
that I have written that are most popular are the ones that are the kind of universal girly concerns and observations. —
Mindy Kaling