Try Work Hard Quotes
Collection of top 50 famous quotes about Try Work Hard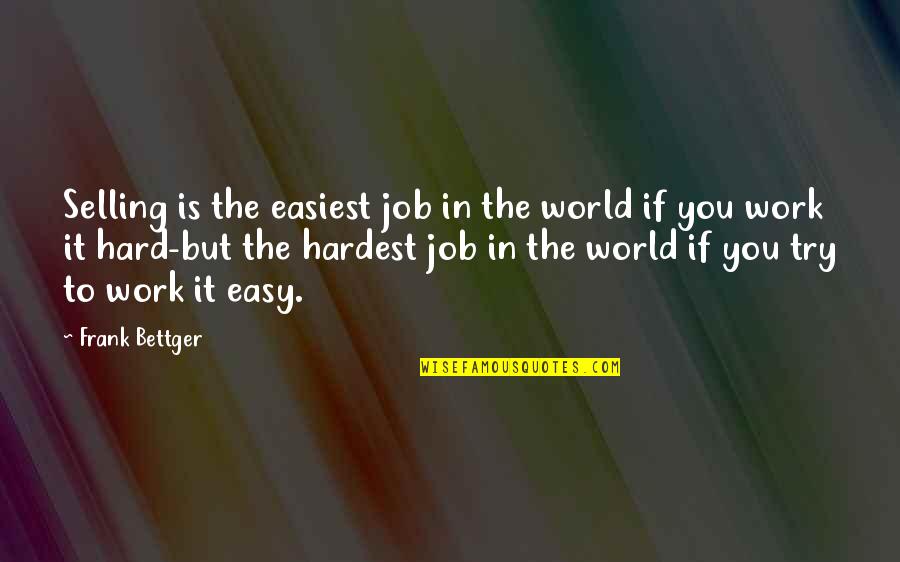 Selling is the easiest job in the world if you work it hard-but the hardest job in the world if you try to work it easy.
—
Frank Bettger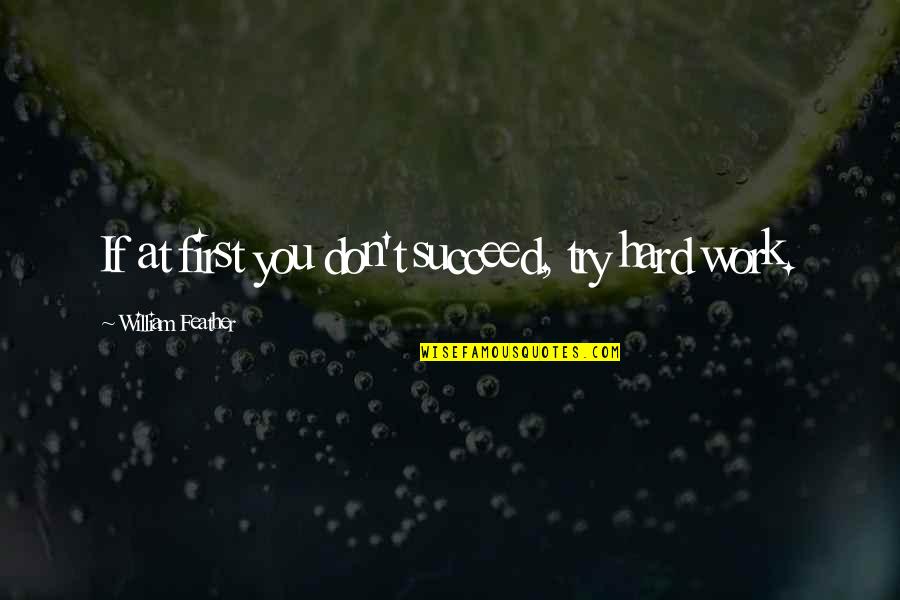 If at first you don't succeed, try hard work.
—
William Feather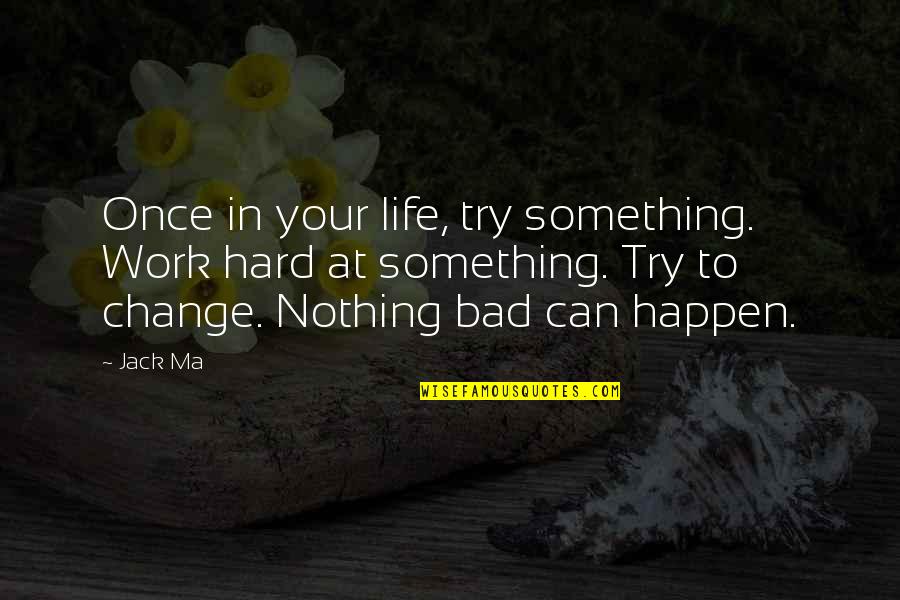 Once in your life, try something. Work hard at something. Try to change. Nothing bad can happen.
—
Jack Ma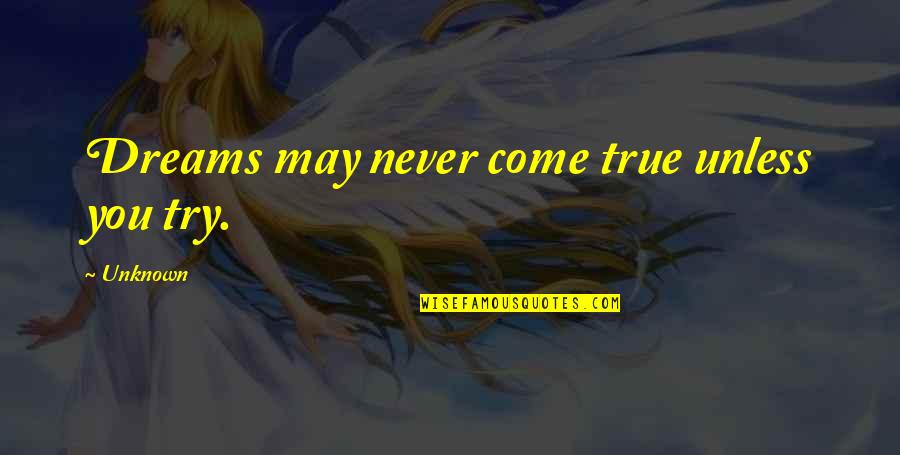 Dreams may never come true unless you try.
—
Unknown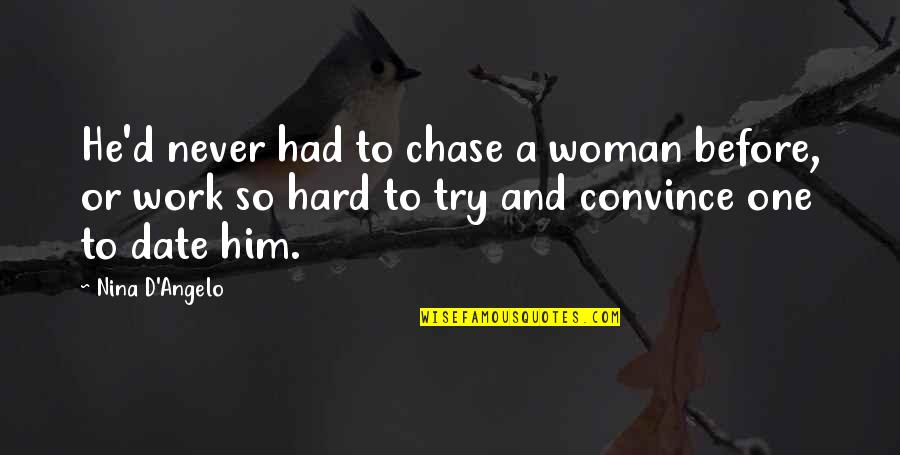 He'd never had to chase a woman before, or work so hard to try and convince one to date him.
—
Nina D'Angelo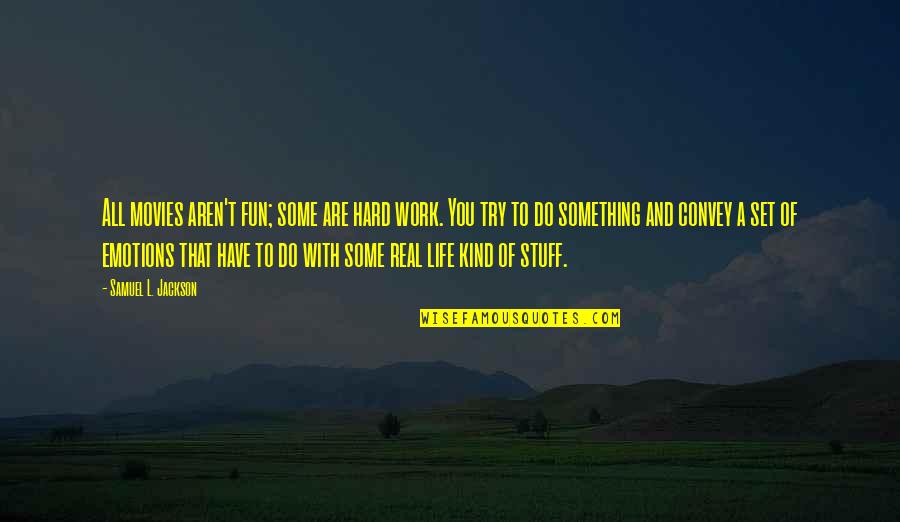 All movies aren't fun; some are hard work. You try to do something and convey a set of emotions that have to do with some real life kind of stuff.
—
Samuel L. Jackson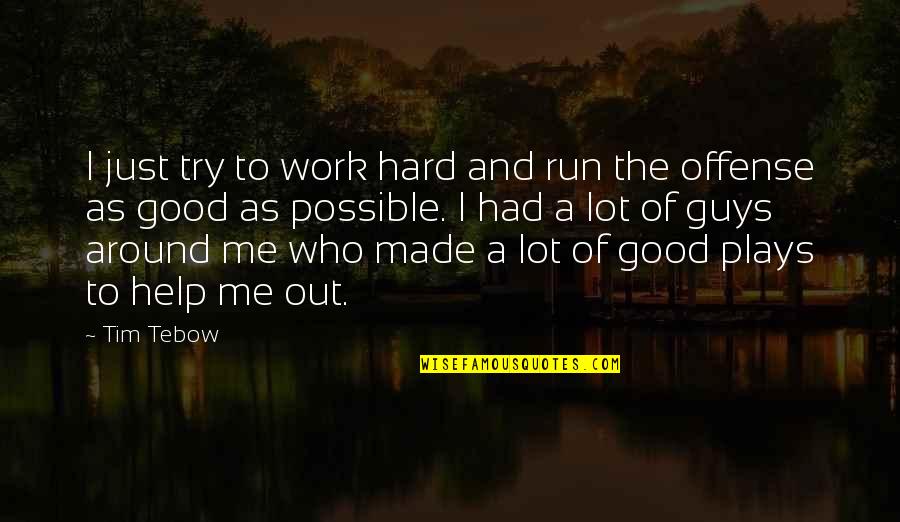 I just try to work hard and run the offense as good as possible. I had a lot of guys around me who made a lot of good plays to help me out.
—
Tim Tebow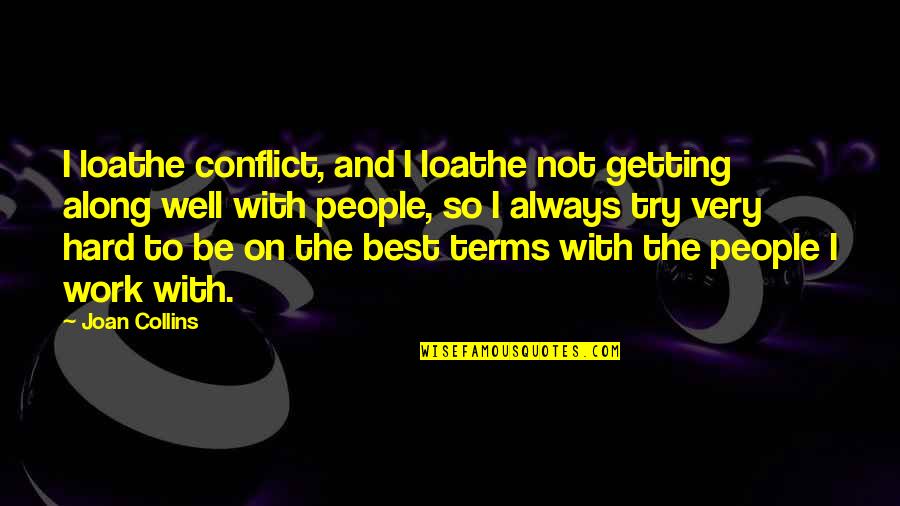 I loathe conflict, and I loathe not getting along well with people, so I always try very hard to be on the best terms with the people I work with.
—
Joan Collins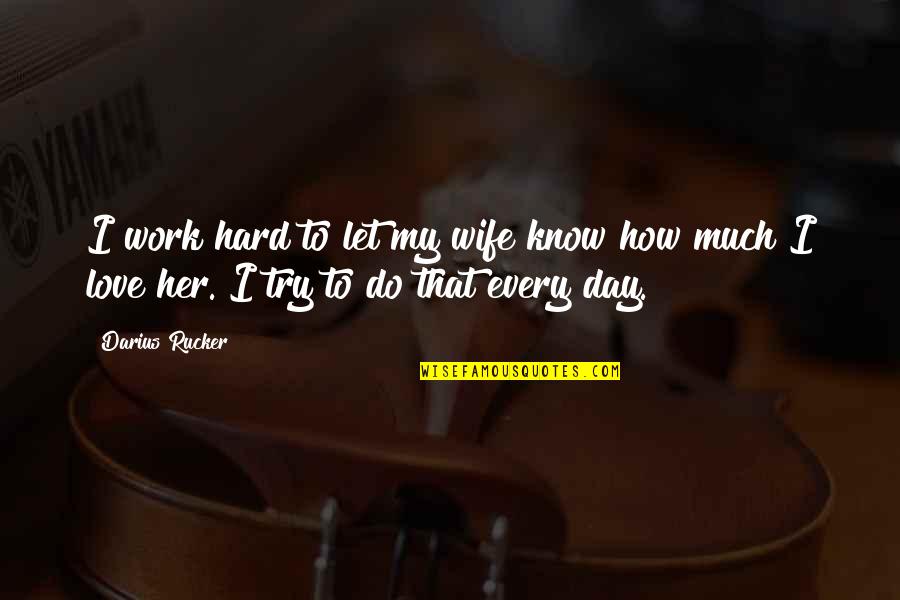 I work hard to let my wife know how much I love her. I try to do that every day.
—
Darius Rucker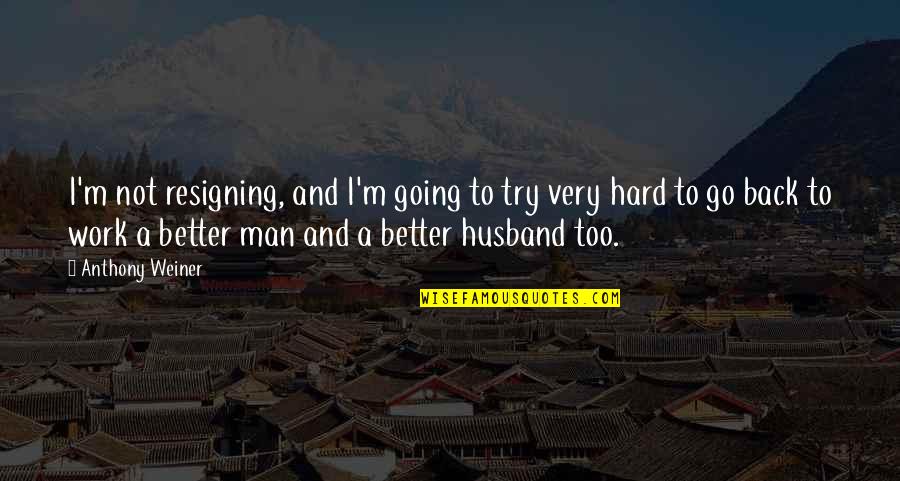 I'm not resigning, and I'm going to try very hard to go back to work a better man and a better husband too.
—
Anthony Weiner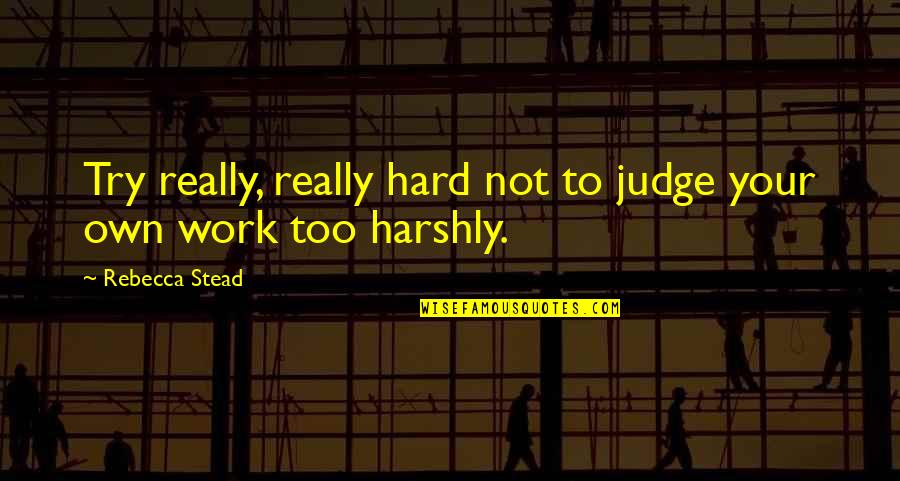 Try really, really hard not to judge your own work too harshly.
—
Rebecca Stead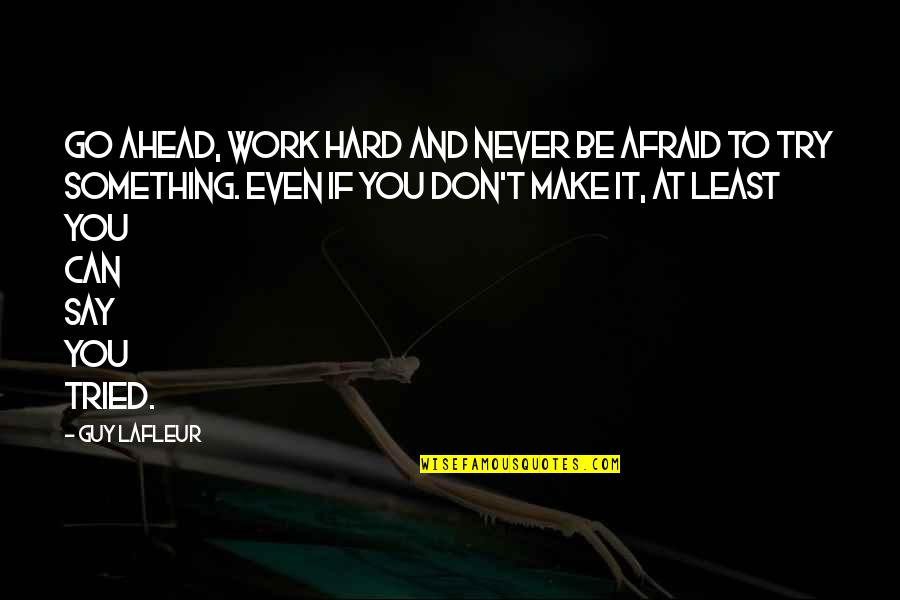 Go ahead, work hard and never be afraid to try something. Even if you don't make it, at least you can say you tried.
—
Guy Lafleur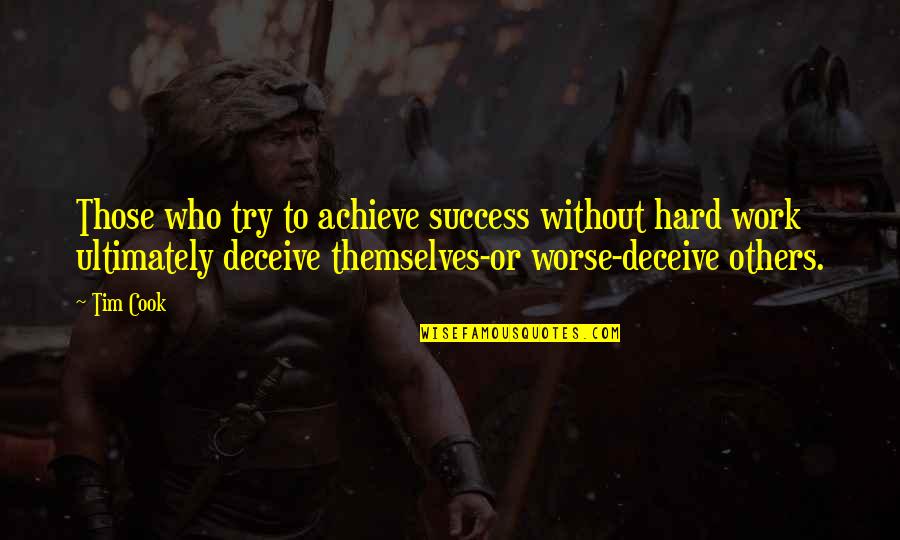 Those who try to achieve success without hard work ultimately deceive themselves-or worse-deceive others.
—
Tim Cook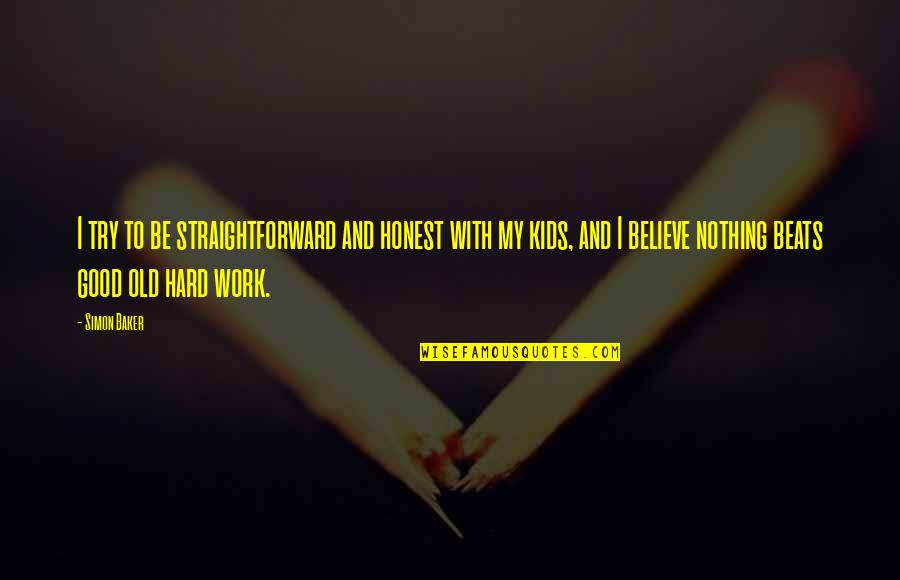 I try to be straightforward and honest with my kids, and I believe nothing beats good old hard work.
—
Simon Baker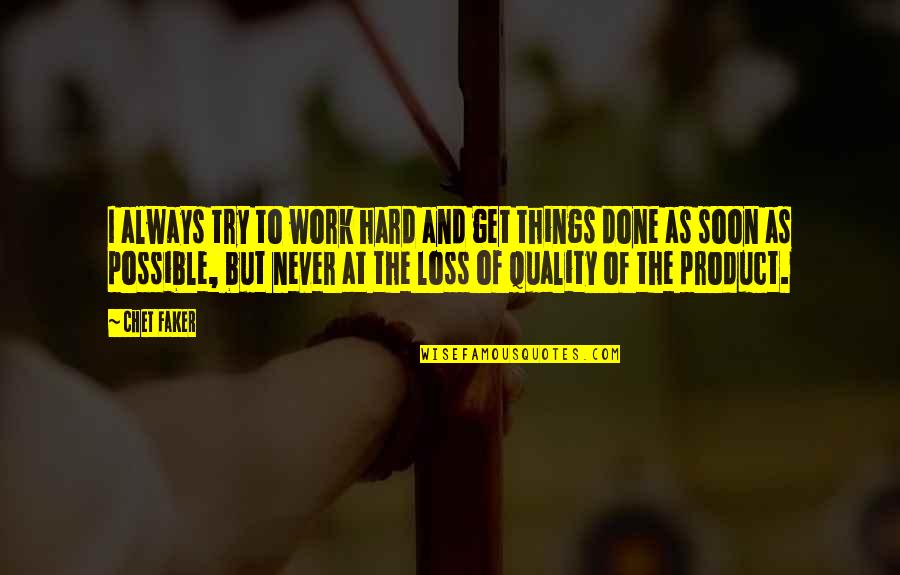 I always try to work hard and get things done as soon as possible, but never at the loss of quality of the product. —
Chet Faker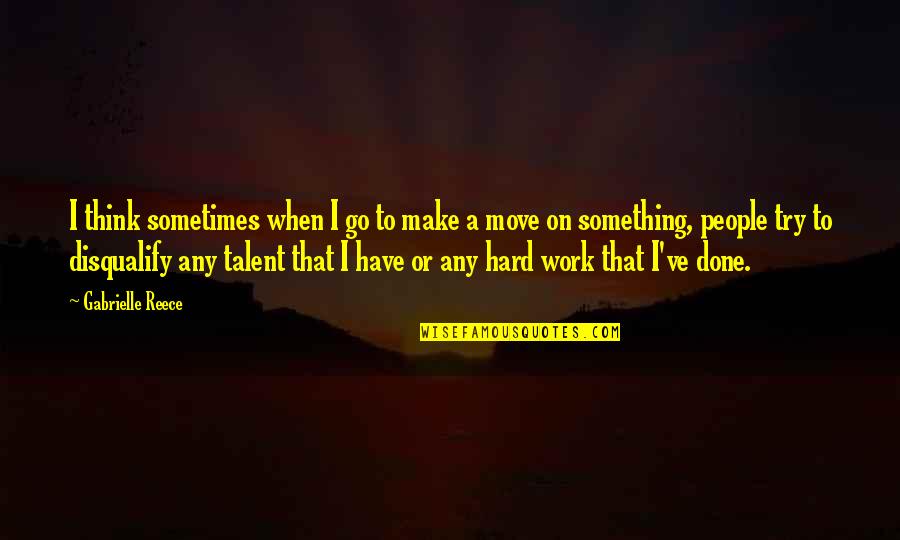 I think sometimes when I go to make a move on something, people try to disqualify any talent that I have or any hard work that I've done. —
Gabrielle Reece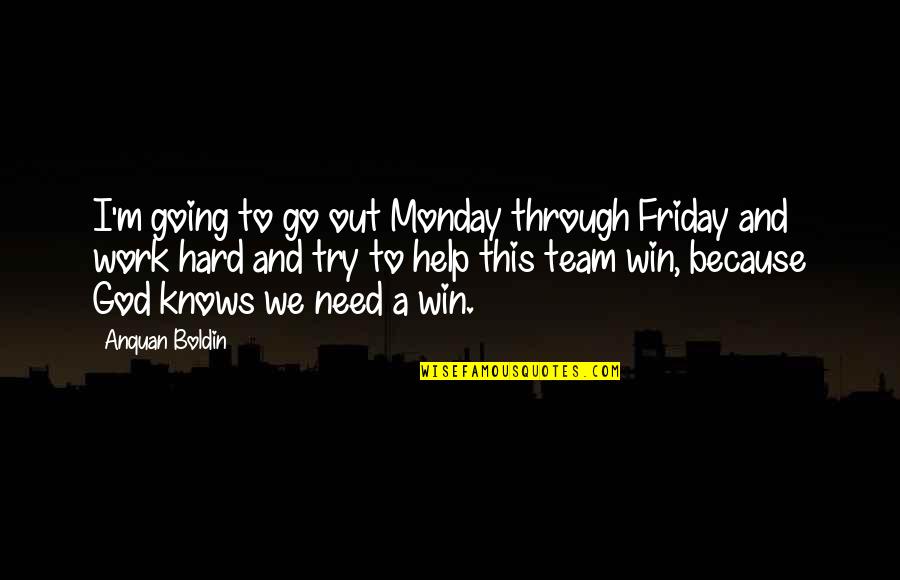 I'm going to go out Monday through Friday and work hard and try to help this team win, because God knows we need a win. —
Anquan Boldin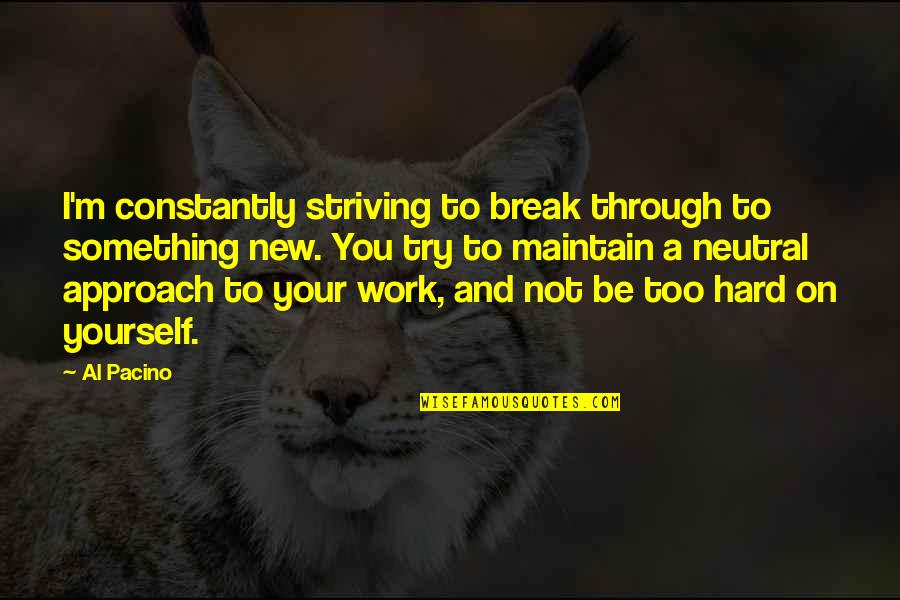 I'm constantly striving to break through to something new. You try to maintain a neutral approach to your work, and not be too hard on yourself. —
Al Pacino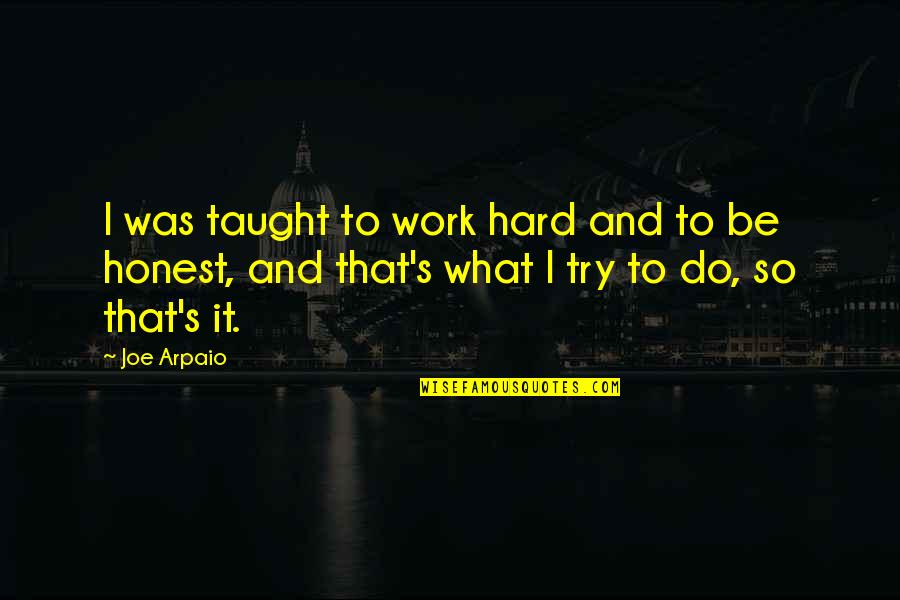 I was taught to work hard and to be honest, and that's what I try to do, so that's it. —
Joe Arpaio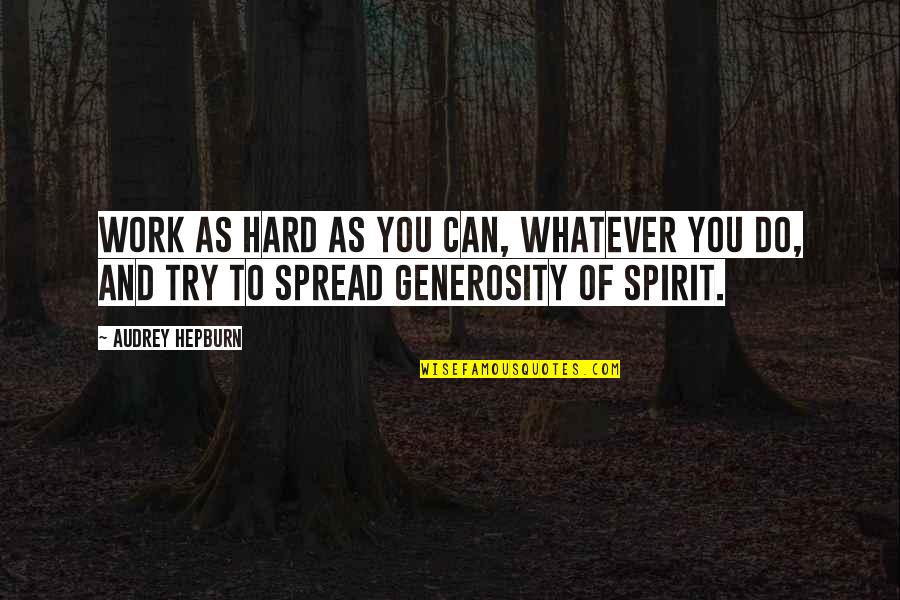 Work as hard as you can, whatever you do, and try to spread generosity of spirit. —
Audrey Hepburn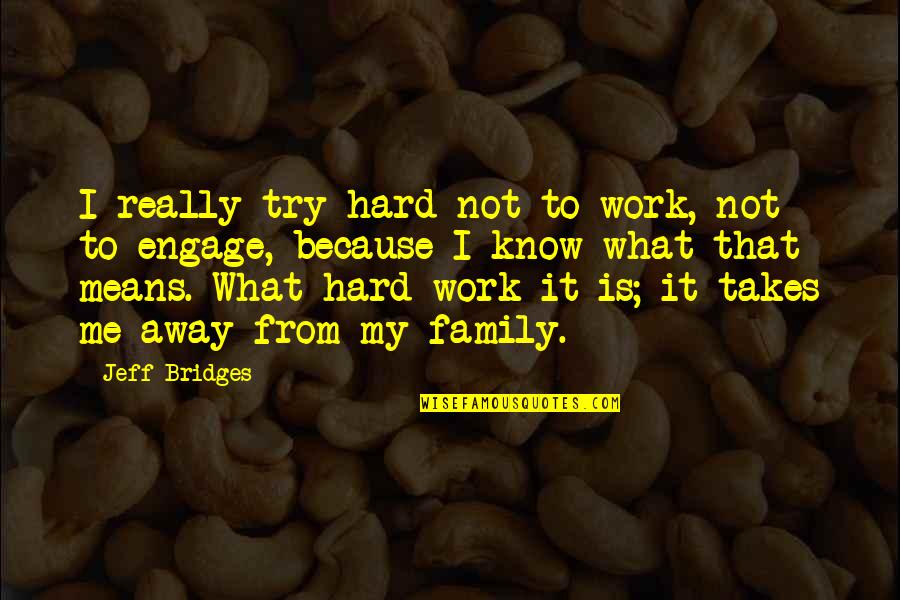 I really try hard not to work, not to engage, because I know what that means. What hard work it is; it takes me away from my family. —
Jeff Bridges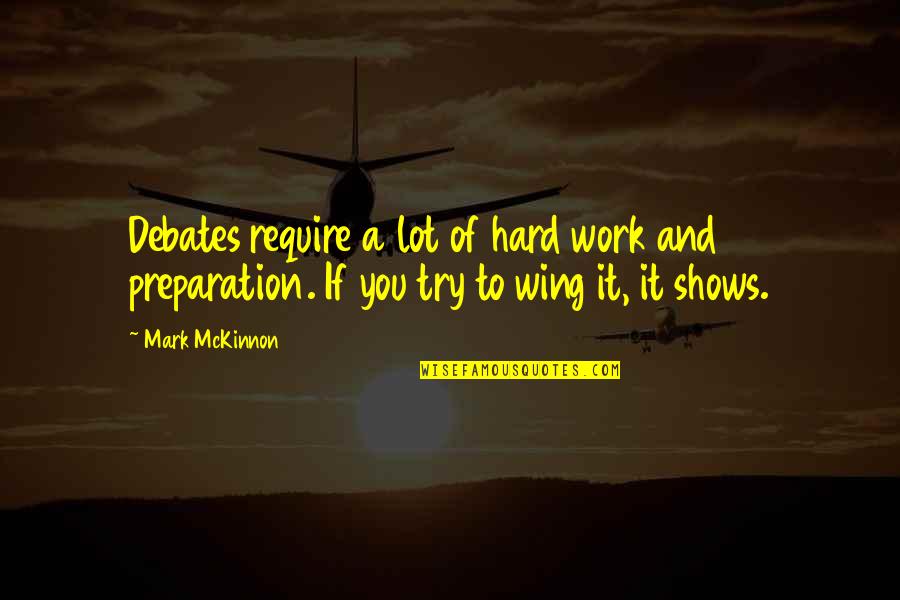 Debates require a lot of hard work and preparation. If you try to wing it, it shows. —
Mark McKinnon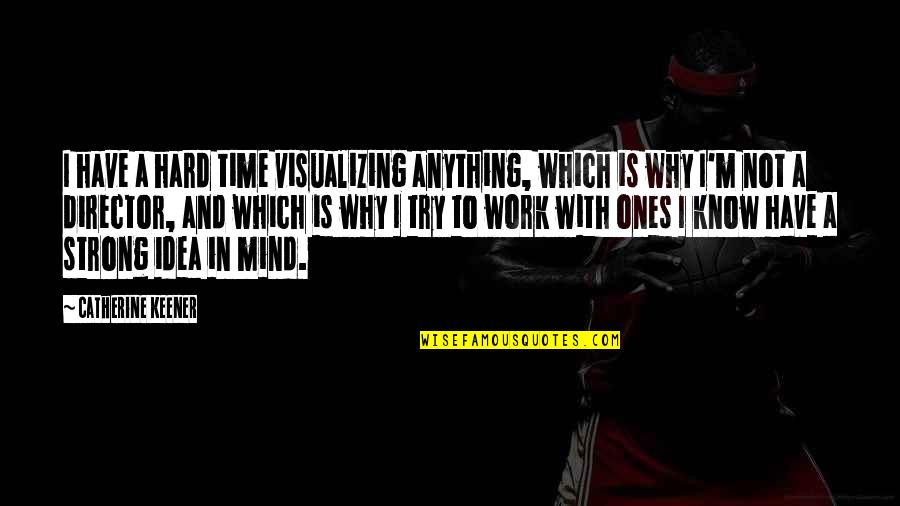 I have a hard time visualizing anything, which is why I'm not a director, and which is why I try to work with ones I know have a strong idea in mind. —
Catherine Keener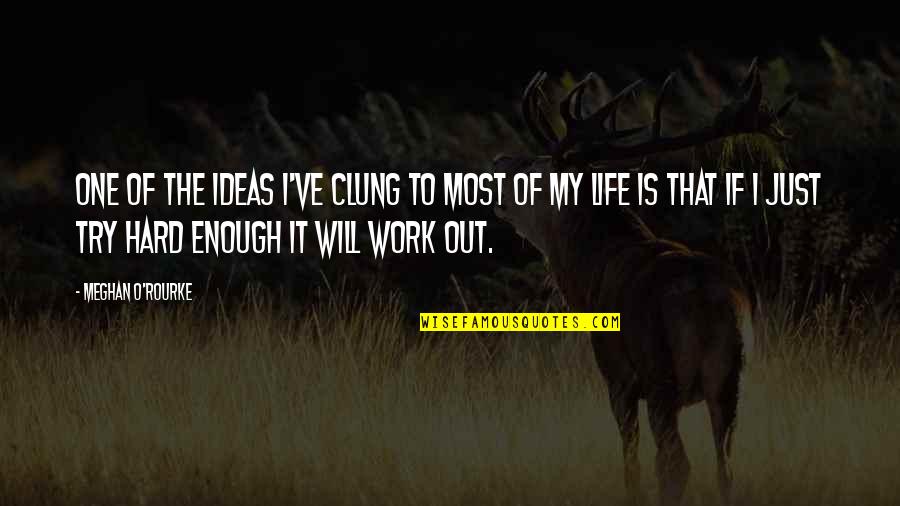 One of the ideas I've clung to most of my life is that if I just try hard enough it will work out. —
Meghan O'Rourke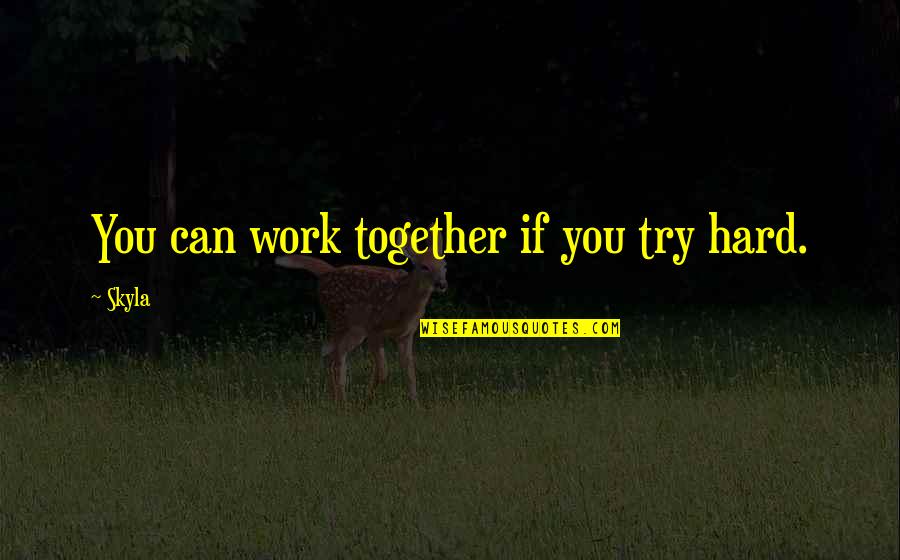 You can work together if you try hard. —
Skyla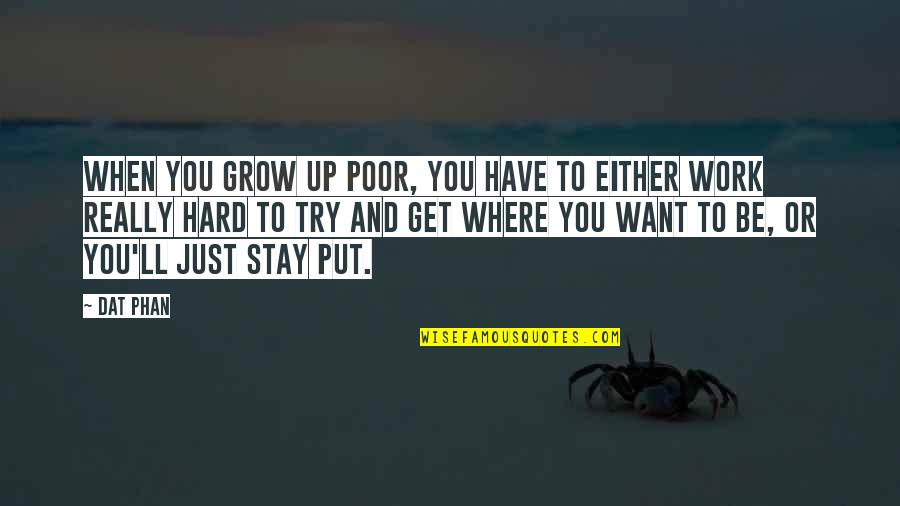 When you grow up poor, you have to either work really hard to try and get where you want to be, or you'll just stay put. —
Dat Phan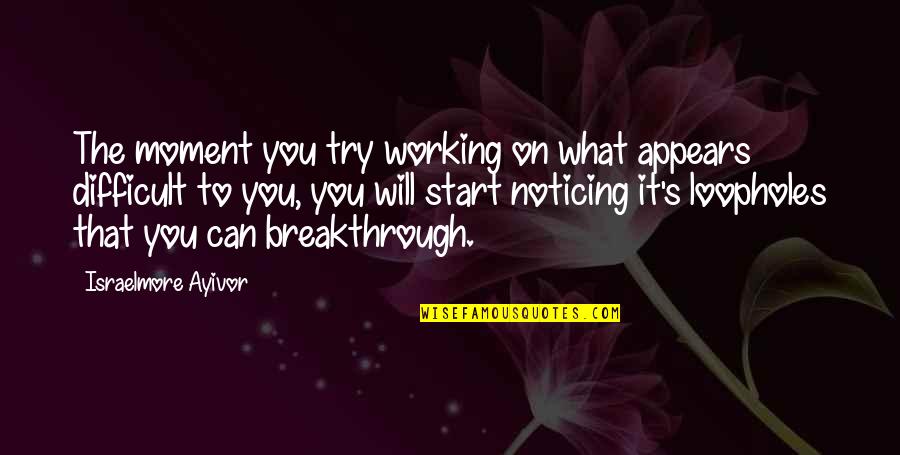 The moment you try working on what appears difficult to you, you will start noticing it's loopholes that you can breakthrough. —
Israelmore Ayivor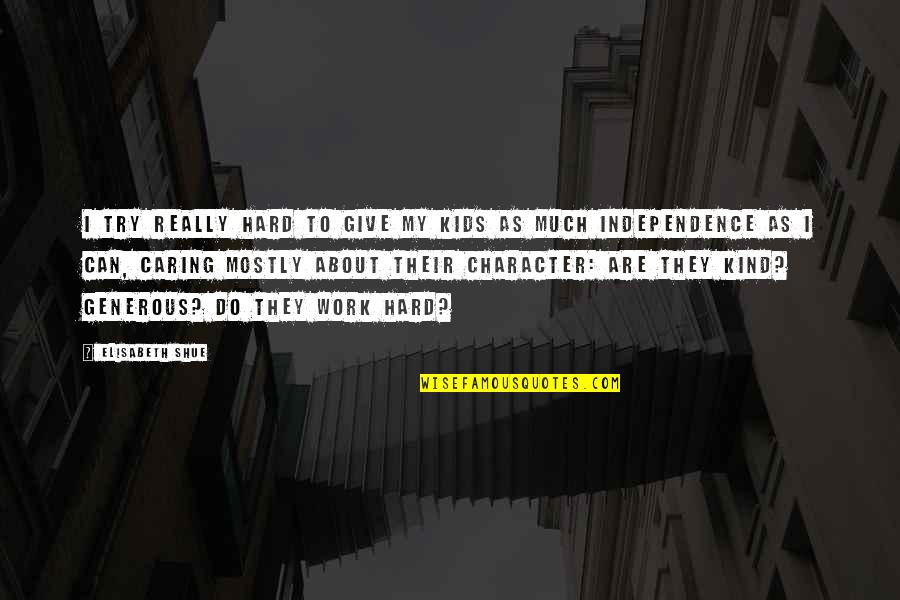 I try really hard to give my kids as much independence as I can, caring mostly about their character: Are they kind? Generous? Do they work hard? —
Elisabeth Shue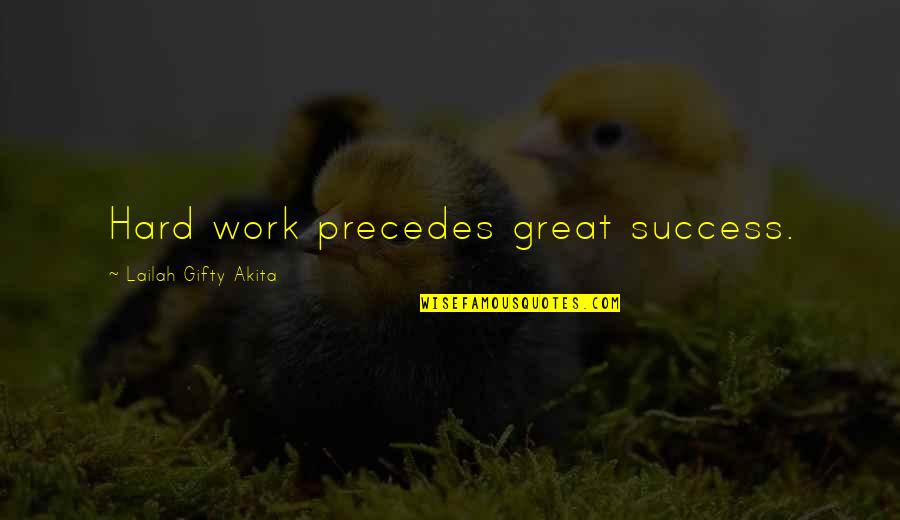 Hard work precedes great success. —
Lailah Gifty Akita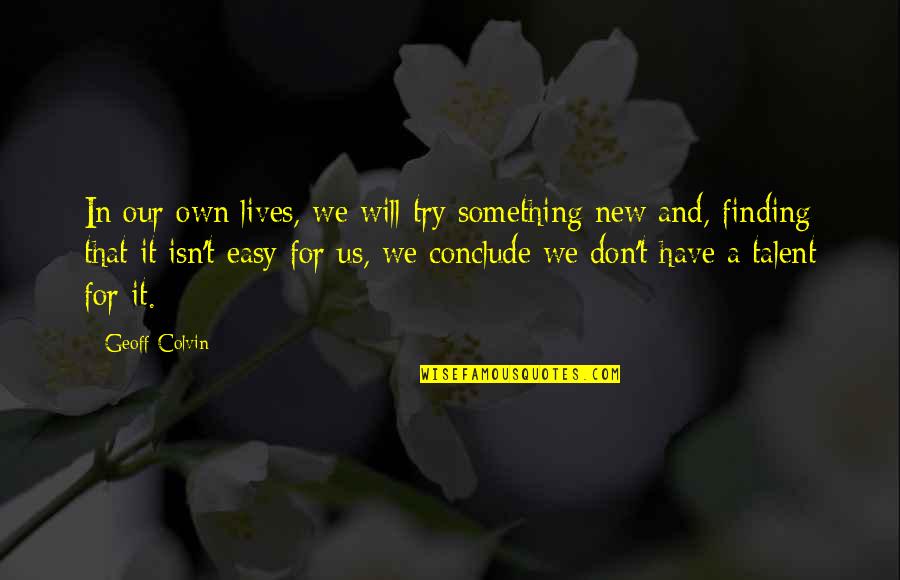 In our own lives, we will try something new and, finding that it isn't easy for us, we conclude we don't have a talent for it. —
Geoff Colvin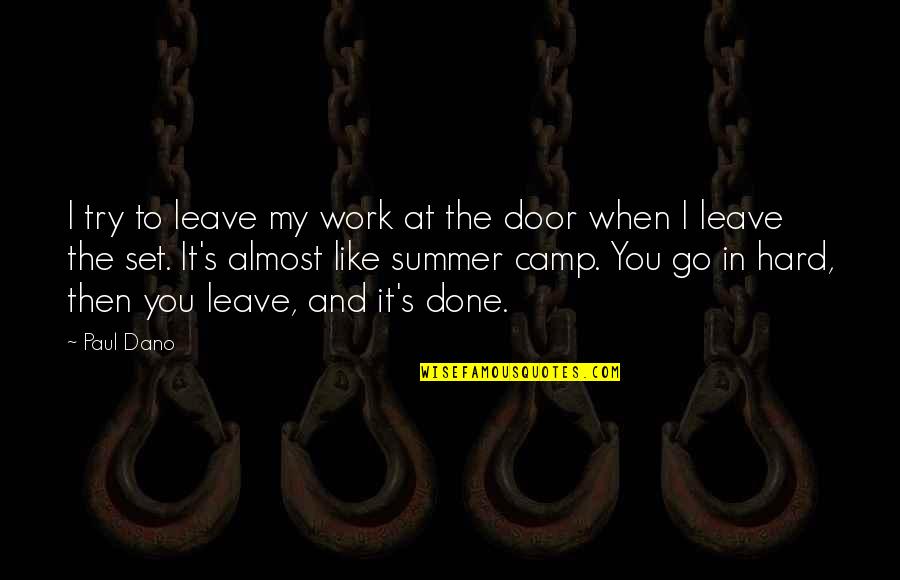 I try to leave my work at the door when I leave the set. It's almost like summer camp. You go in hard, then you leave, and it's done. —
Paul Dano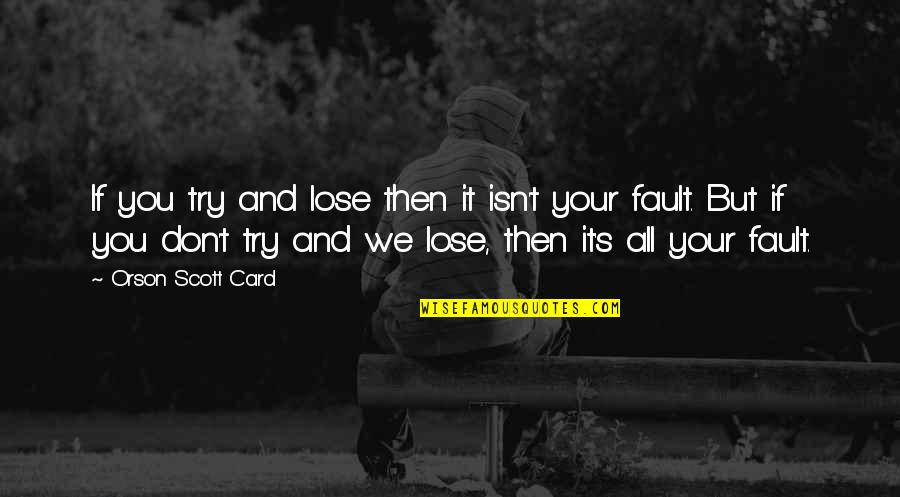 If you try and lose then it isn't your fault. But if you don't try and we lose, then it's all your fault. —
Orson Scott Card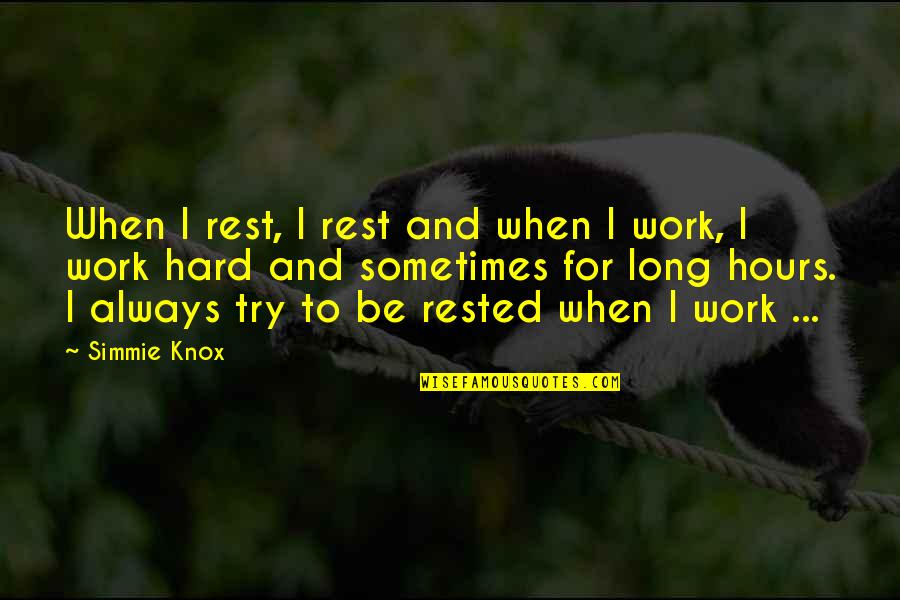 When I rest, I rest and when I work, I work hard and sometimes for long hours. I always try to be rested when I work ... —
Simmie Knox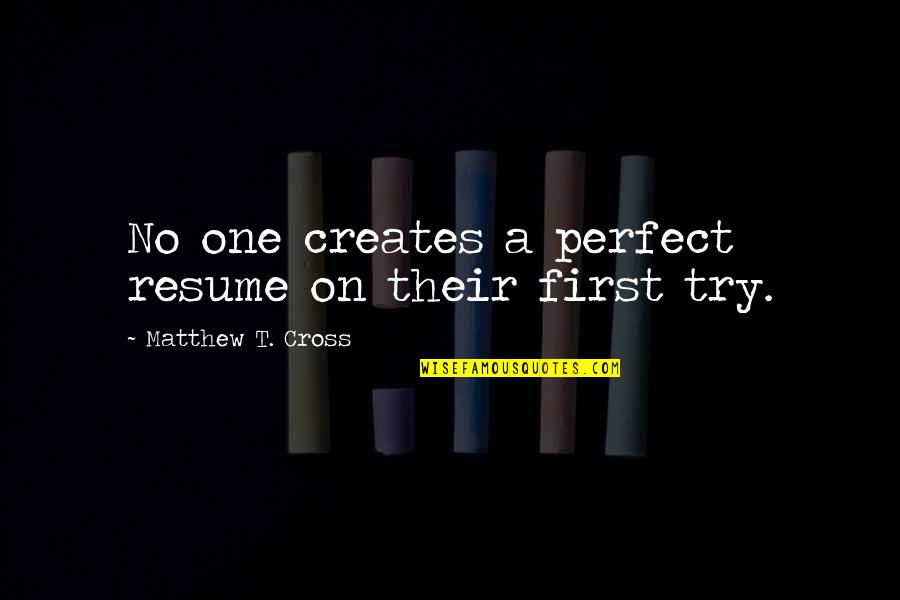 No one creates a perfect resume on their first try. —
Matthew T. Cross
Pretentious."
"So? I love pretentious people!"
"Why?"
"They try so hard to be interesting, you don't have to do any work. —
J.C. Lillis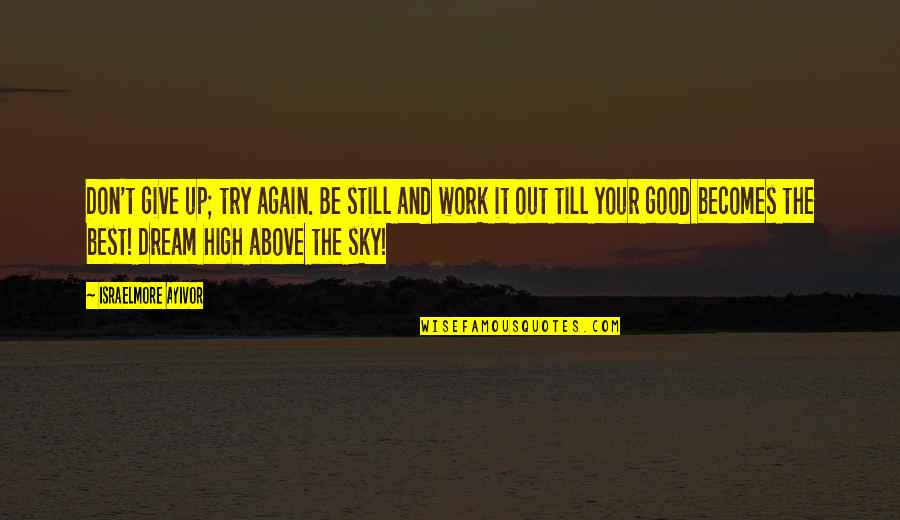 Don't give up; try again. Be still and work it out till your good becomes the best! Dream high above the sky! —
Israelmore Ayivor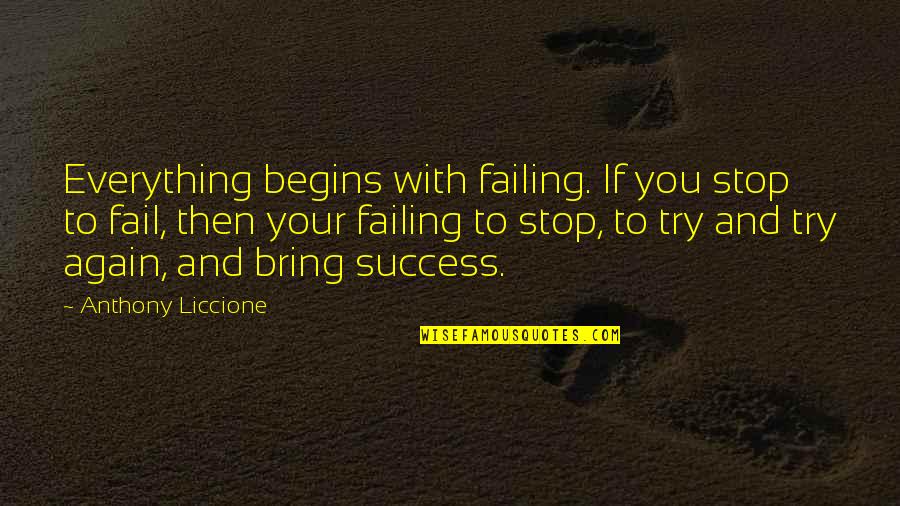 Everything begins with failing. If you stop to fail, then your failing to stop, to try and try again, and bring success. —
Anthony Liccione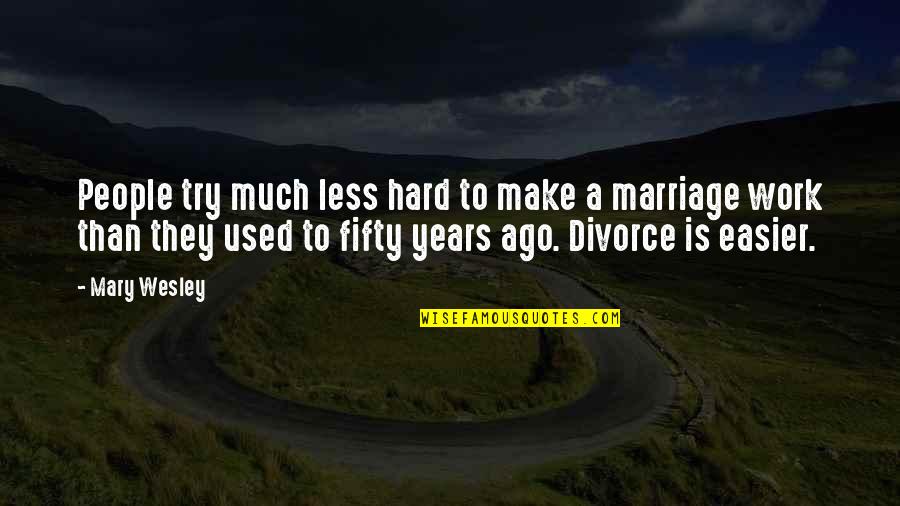 People try much less hard to make a marriage work than they used to fifty years ago. Divorce is easier. —
Mary Wesley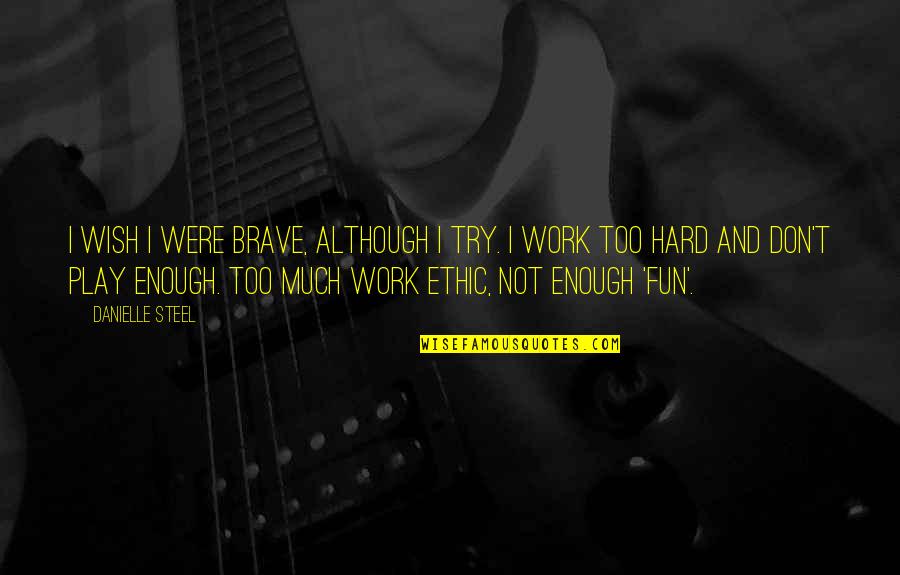 I wish I were brave, although I try. I work too hard and don't play enough. Too much work ethic, not enough 'fun'. —
Danielle Steel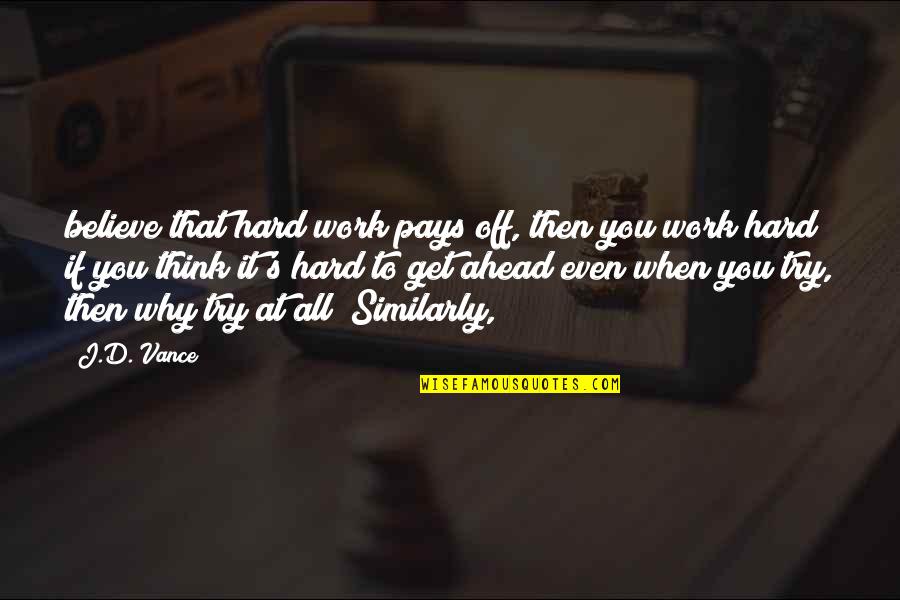 believe that hard work pays off, then you work hard; if you think it's hard to get ahead even when you try, then why try at all? Similarly, —
J.D. Vance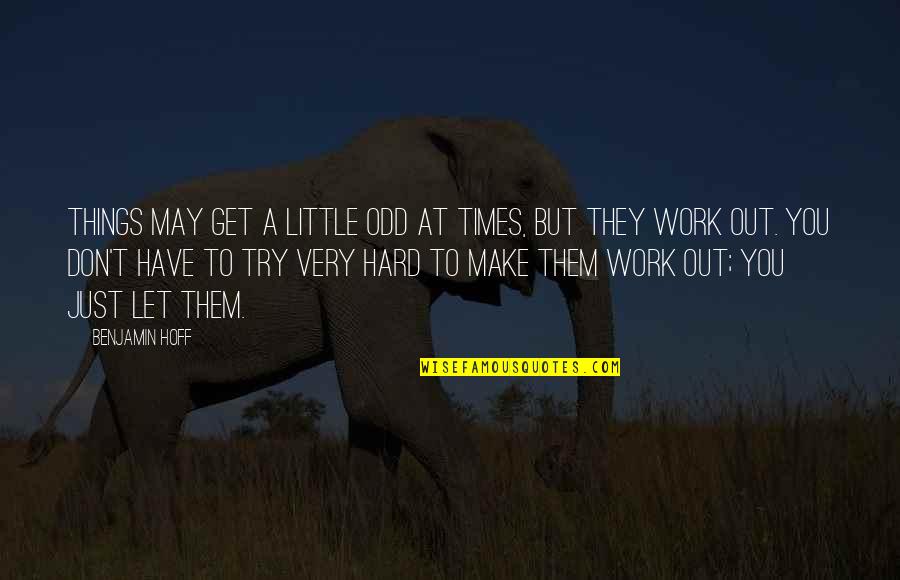 Things may get a little odd at times, but they work out. You don't have to try very hard to make them work out; you just let them. —
Benjamin Hoff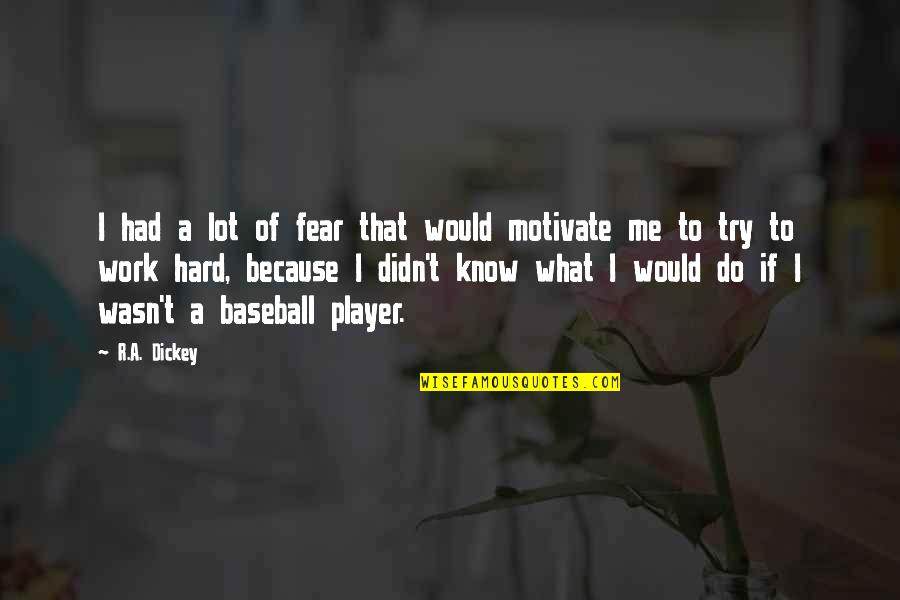 I had a lot of fear that would motivate me to try to work hard, because I didn't know what I would do if I wasn't a baseball player. —
R.A. Dickey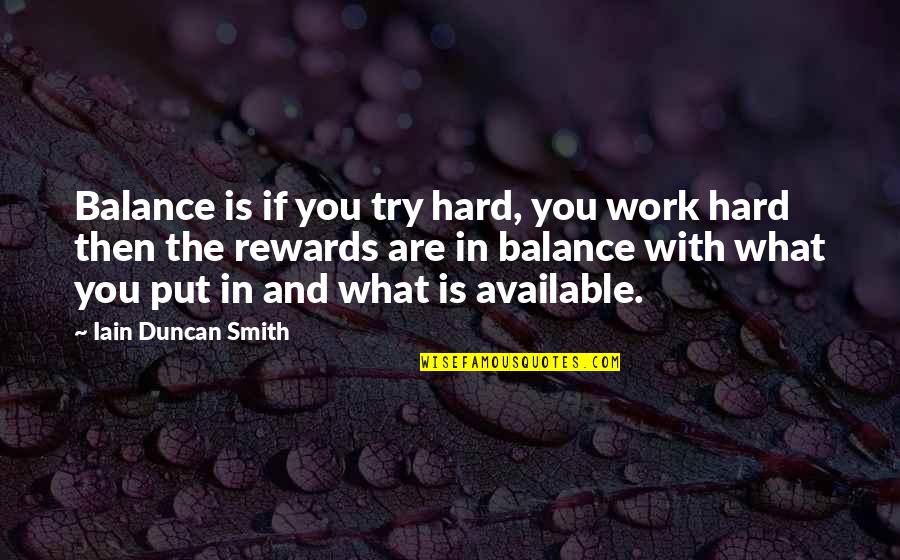 Balance is if you try hard, you work hard then the rewards are in balance with what you put in and what is available. —
Iain Duncan Smith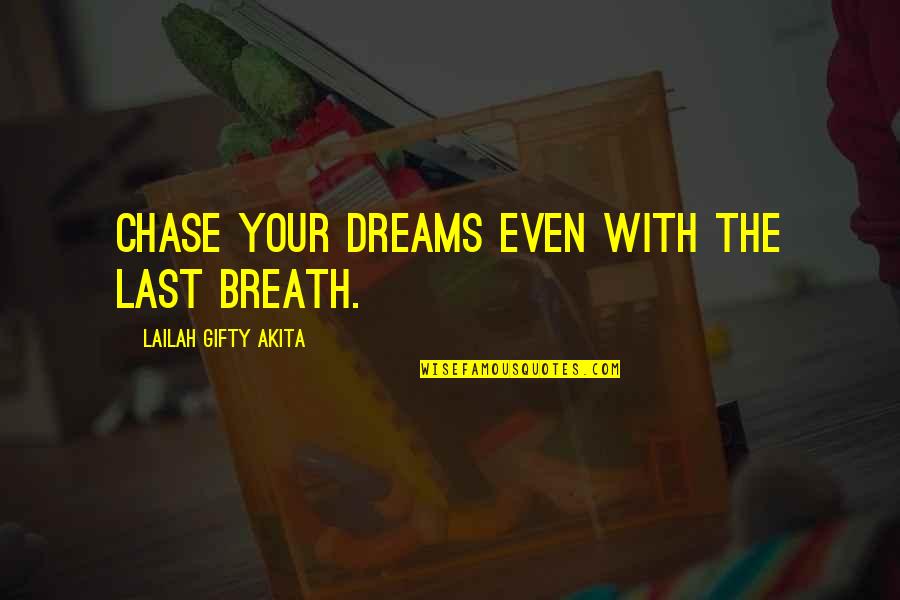 Chase your dreams even with the last breath. —
Lailah Gifty Akita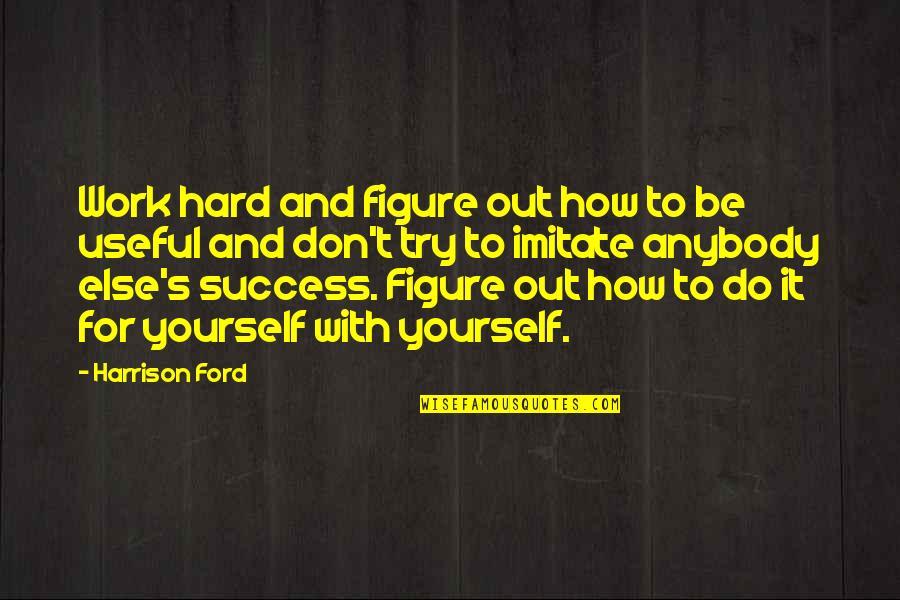 Work hard and figure out how to be useful and don't try to imitate anybody else's success. Figure out how to do it for yourself with yourself. —
Harrison Ford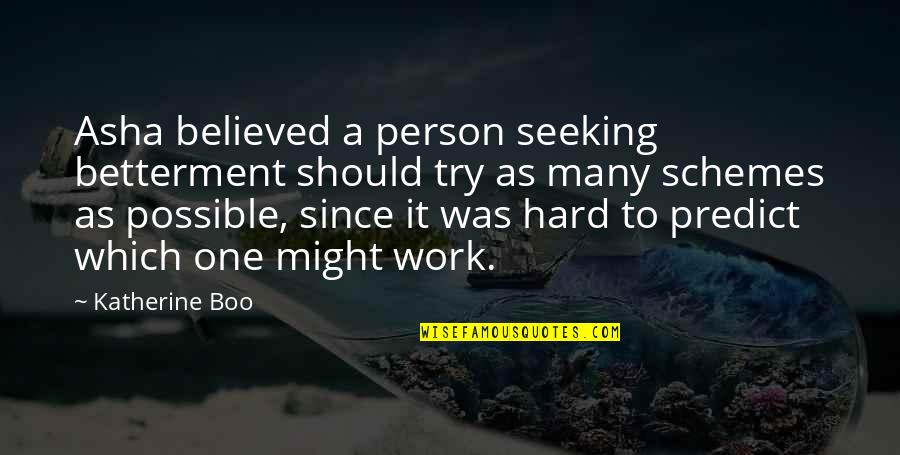 Asha believed a person seeking betterment should try as many schemes as possible, since it was hard to predict which one might work. —
Katherine Boo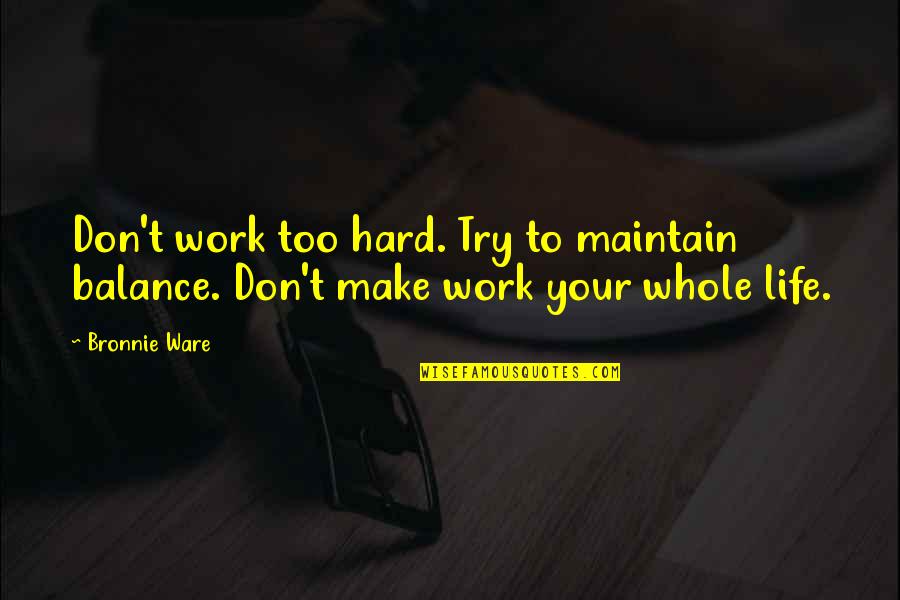 Don't work too hard. Try to maintain balance. Don't make work your whole life. —
Bronnie Ware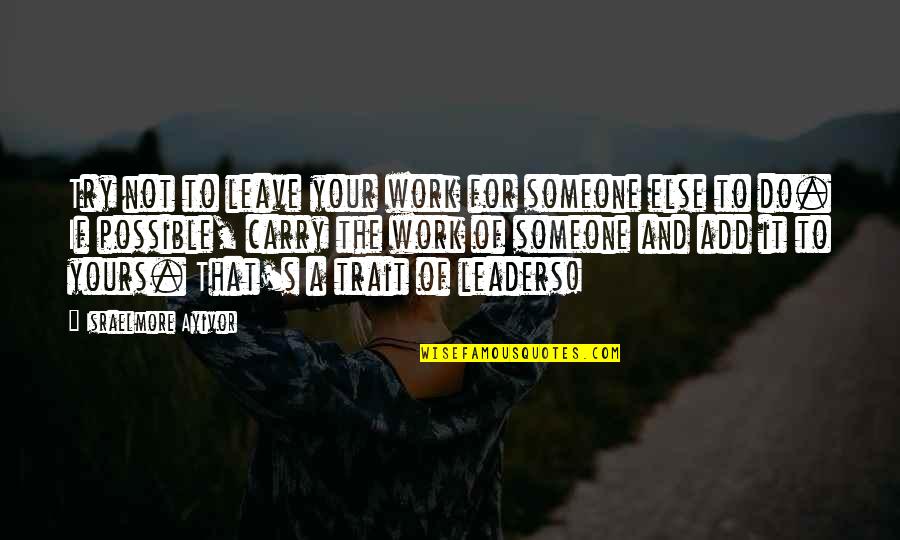 Try not to leave your work for someone else to do. If possible, carry the work of someone and add it to yours. That's a trait of leaders! —
Israelmore Ayivor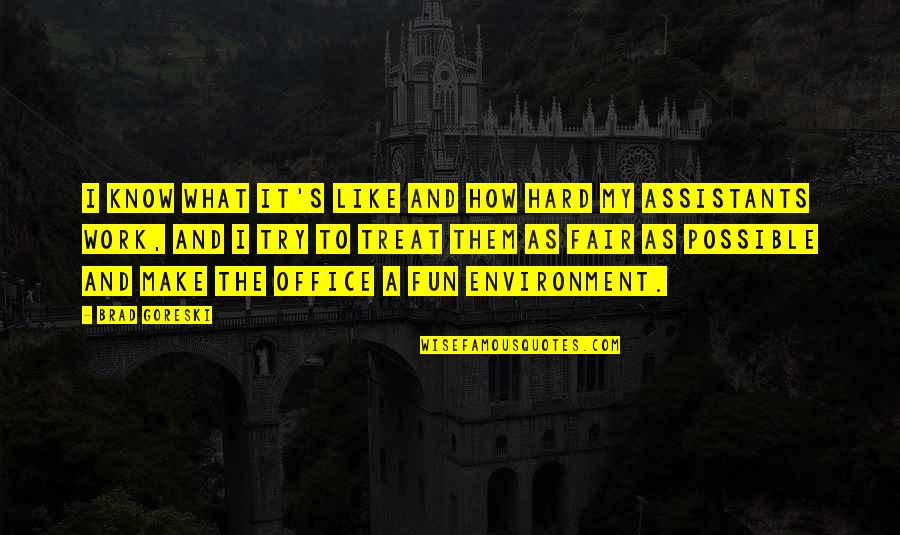 I know what it's like and how hard my assistants work, and I try to treat them as fair as possible and make the office a fun environment. —
Brad Goreski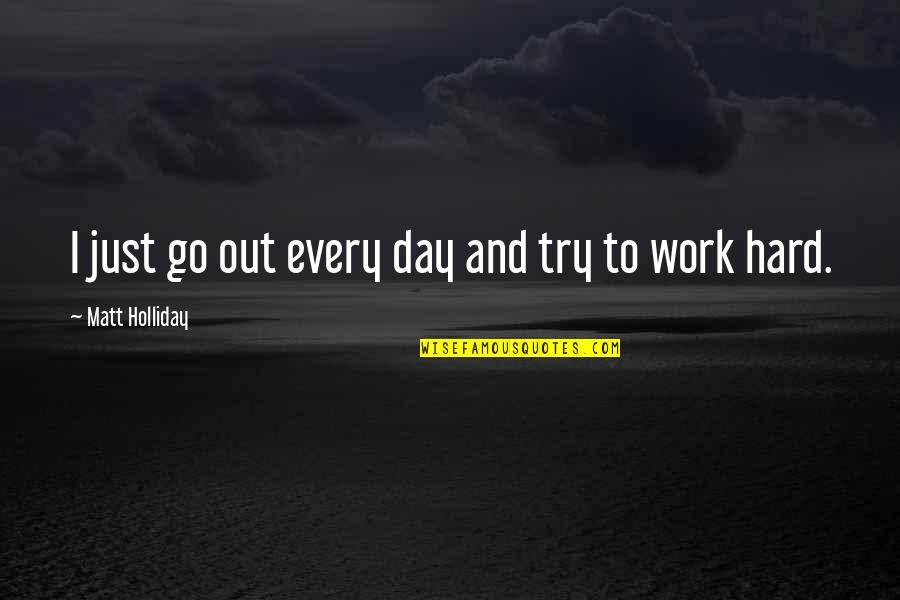 I just go out every day and try to work hard. —
Matt Holliday