Probe's Quotes
Collection of top 40 famous quotes about Probe's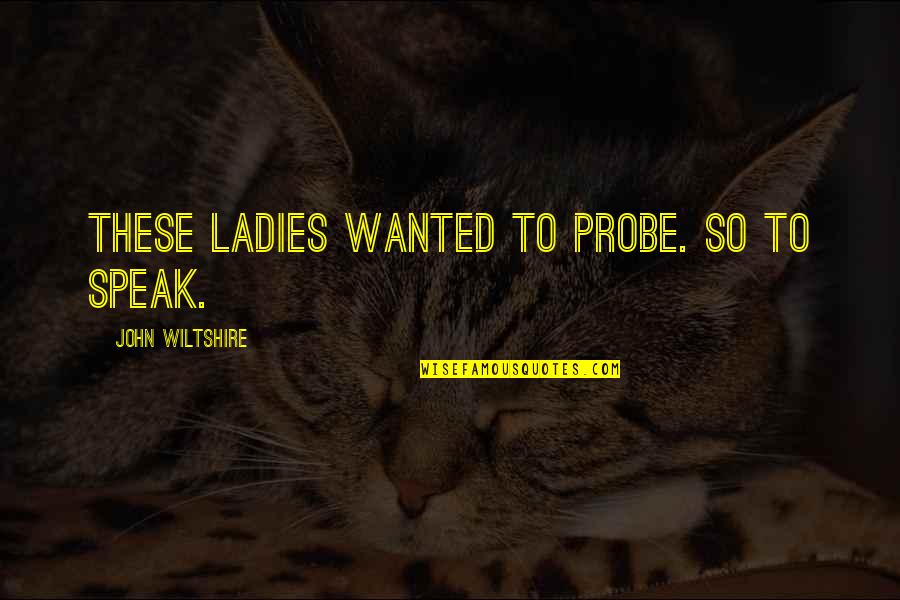 These ladies wanted to probe. So to speak.
—
John Wiltshire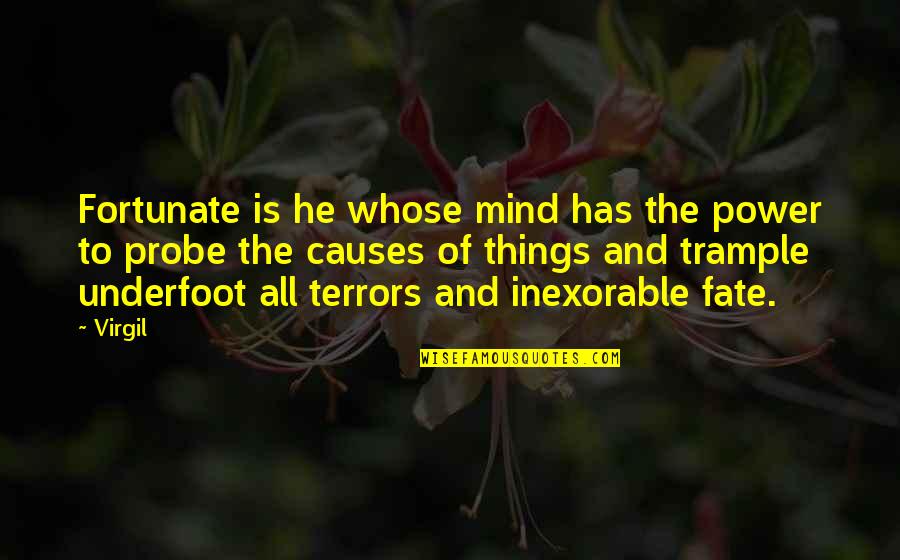 Fortunate is he whose mind has the power to probe the causes of things and trample underfoot all terrors and inexorable fate.
—
Virgil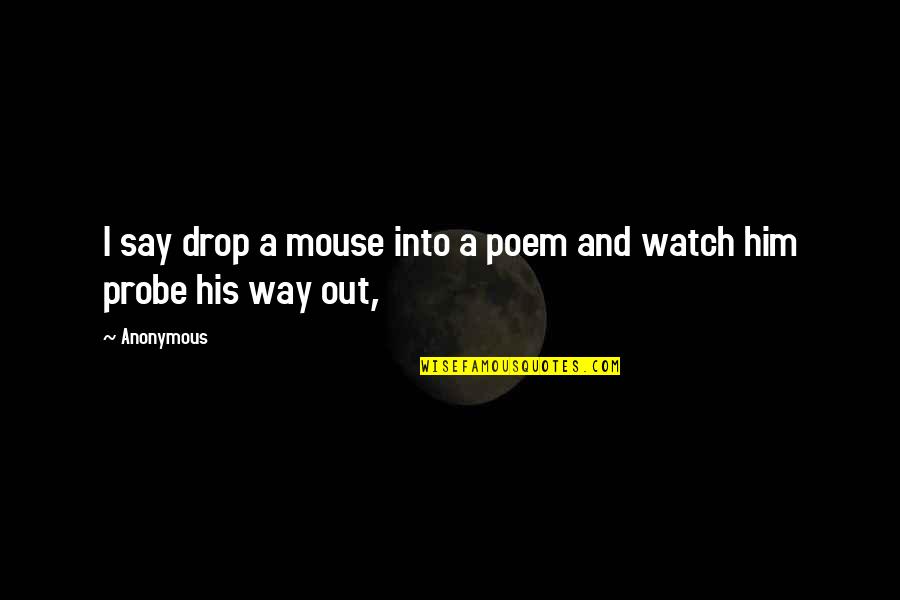 I say drop a mouse into a poem and watch him probe his way out,
—
Anonymous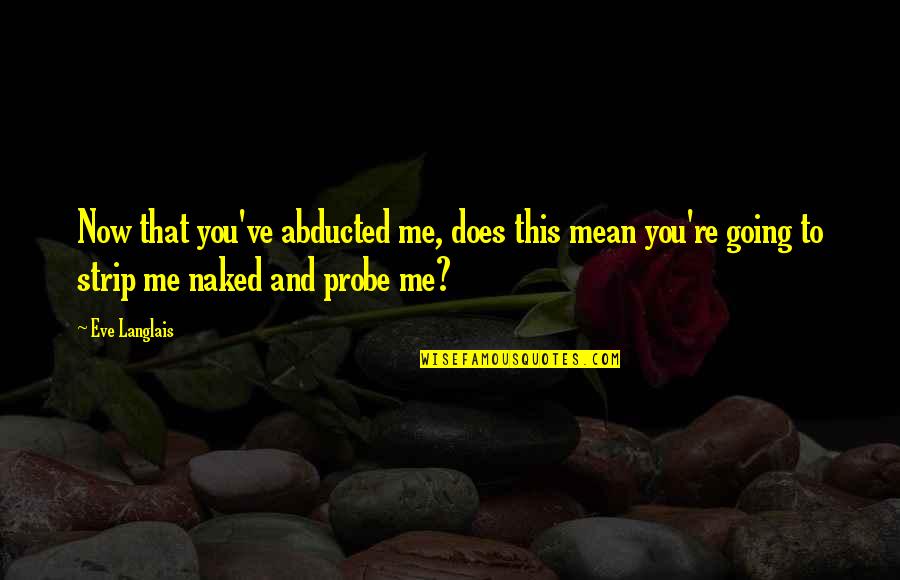 Now that you've abducted me, does this mean you're going to strip me naked and probe me?
—
Eve Langlais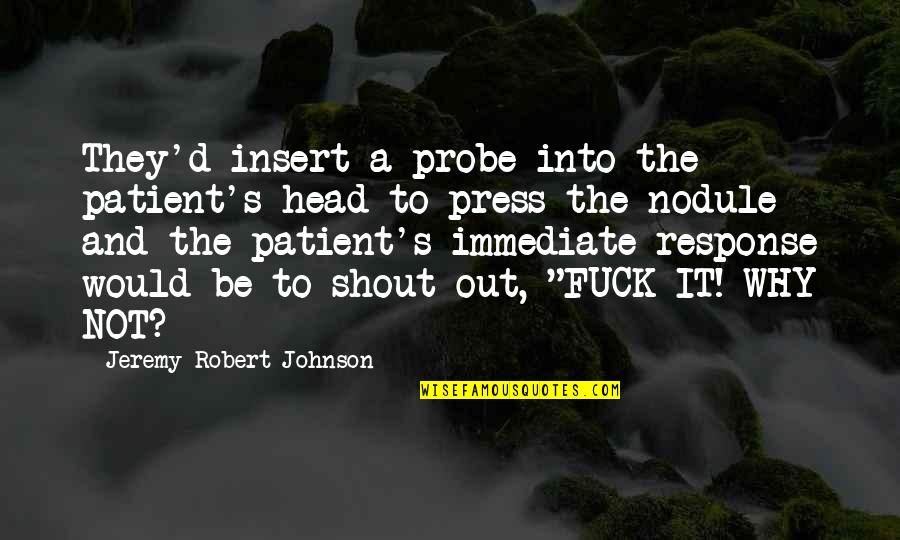 They'd insert a probe into the patient's head to press the nodule and the patient's immediate response would be to shout out, "FUCK IT! WHY NOT?
—
Jeremy Robert Johnson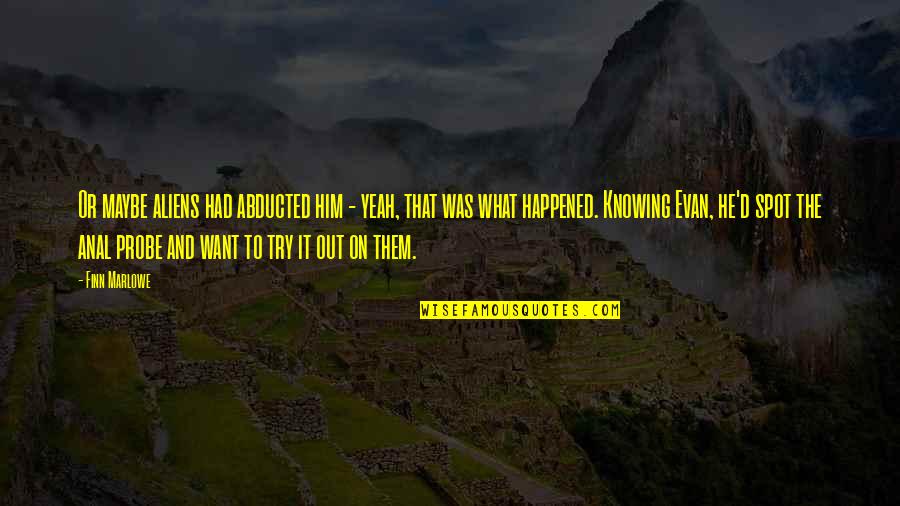 Or maybe aliens had abducted him - yeah, that was what happened. Knowing Evan, he'd spot the anal probe and want to try it out on them.
—
Finn Marlowe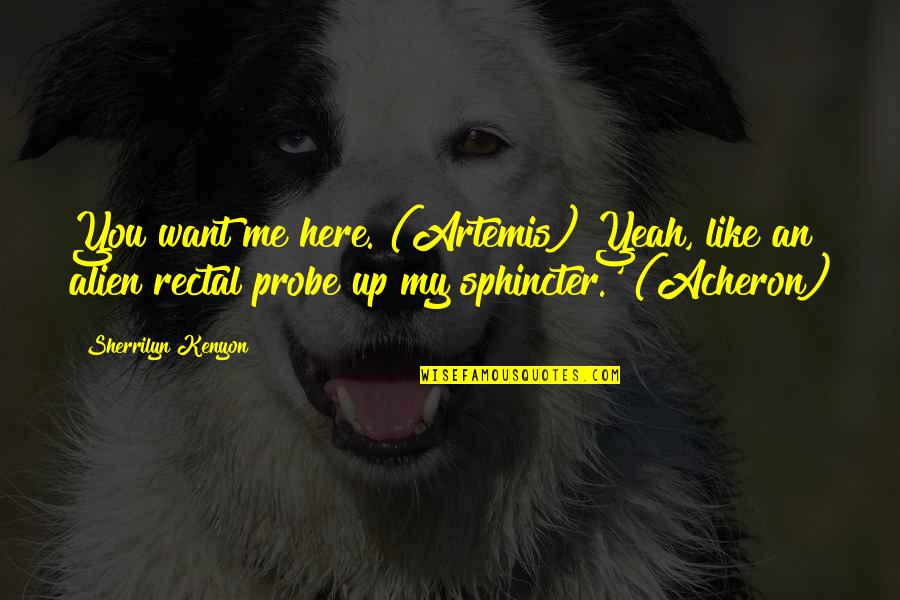 You want me here. (Artemis) Yeah, like an alien rectal probe up my sphincter.' (Acheron)
—
Sherrilyn Kenyon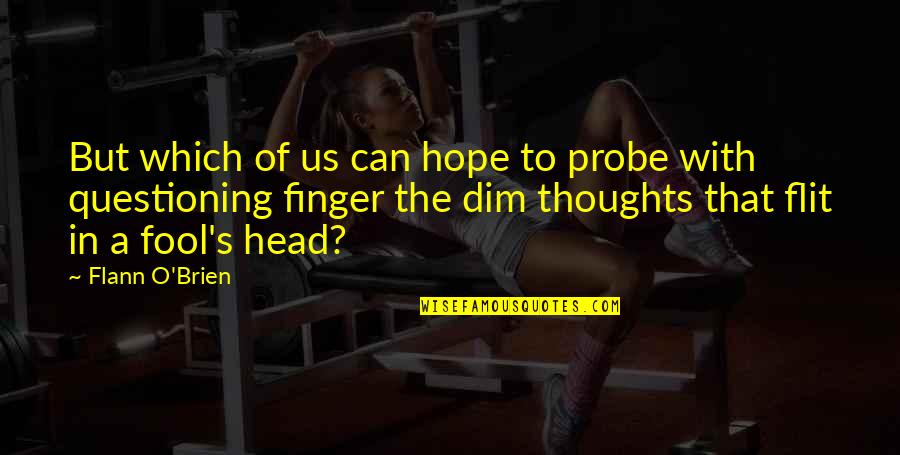 But which of us can hope to probe with questioning finger the dim thoughts that flit in a fool's head?
—
Flann O'Brien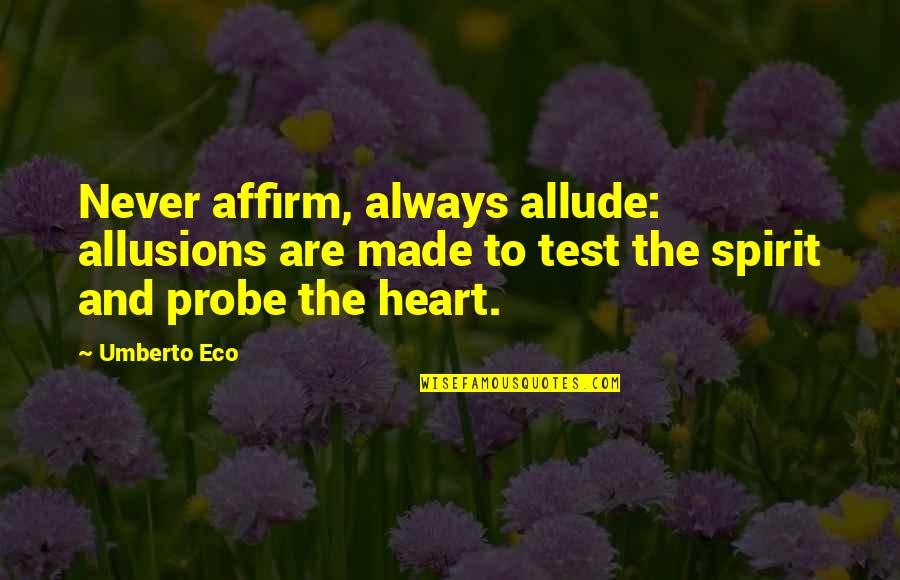 Never affirm, always allude: allusions are made to test the spirit and probe the heart.
—
Umberto Eco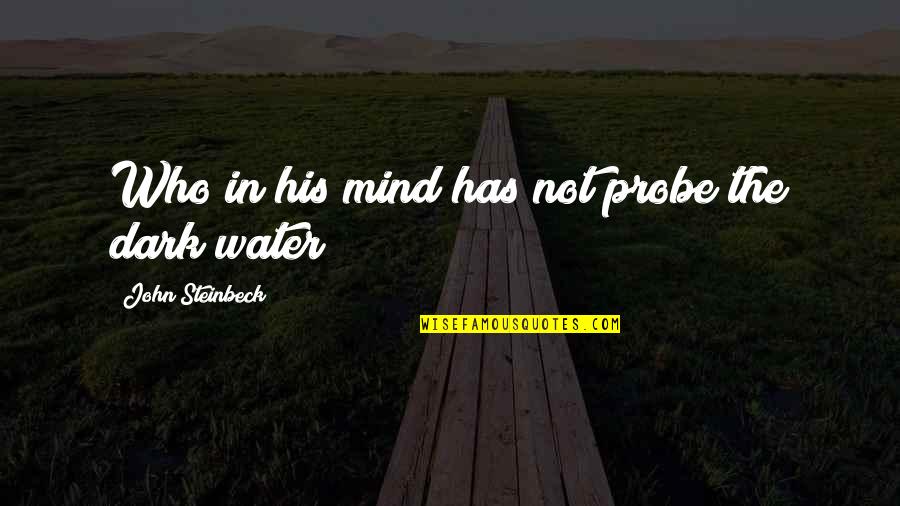 Who in his mind has not probe the dark water?
—
John Steinbeck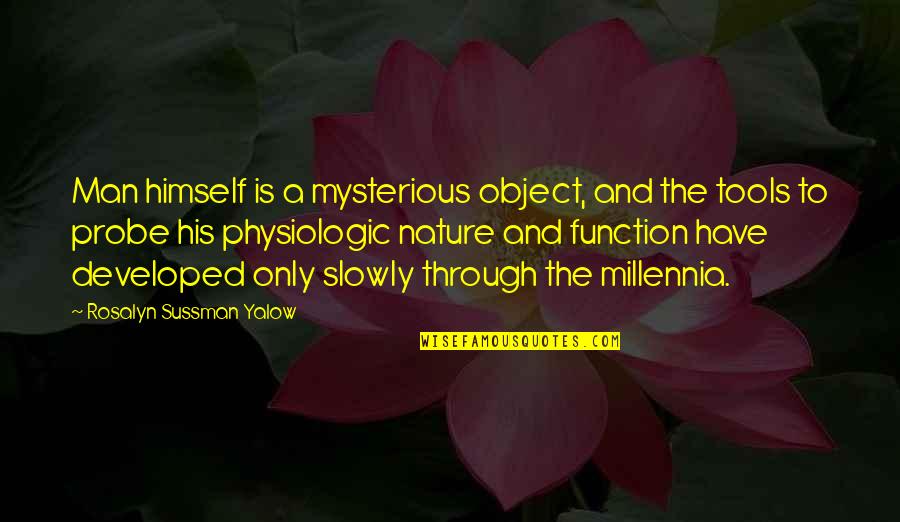 Man himself is a mysterious object, and the tools to probe his physiologic nature and function have developed only slowly through the millennia. —
Rosalyn Sussman Yalow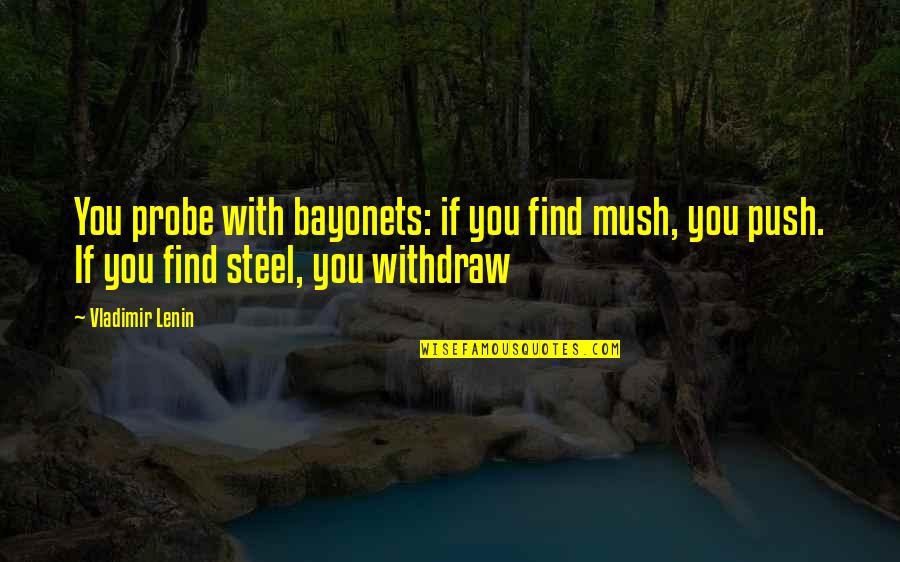 You probe with bayonets: if you find mush, you push. If you find steel, you withdraw —
Vladimir Lenin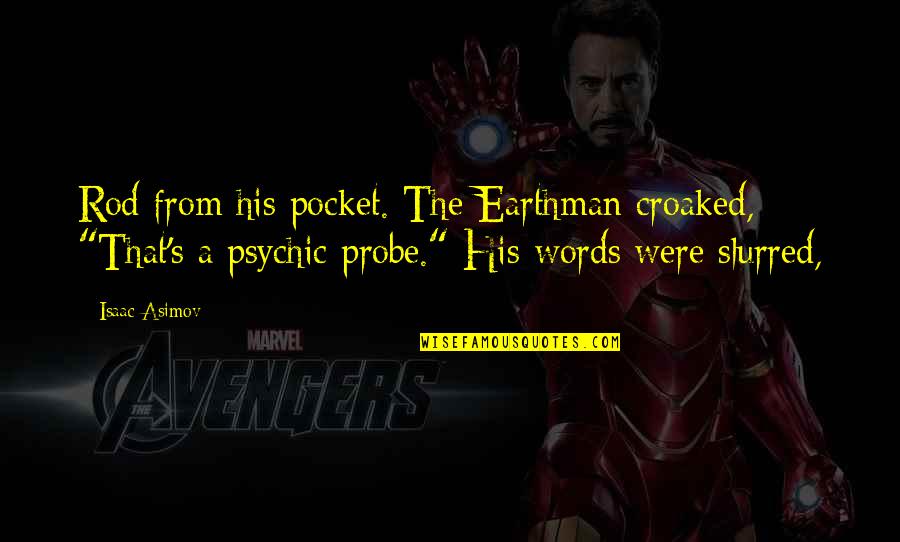 Rod from his pocket. The Earthman croaked, "That's a psychic probe." His words were slurred, —
Isaac Asimov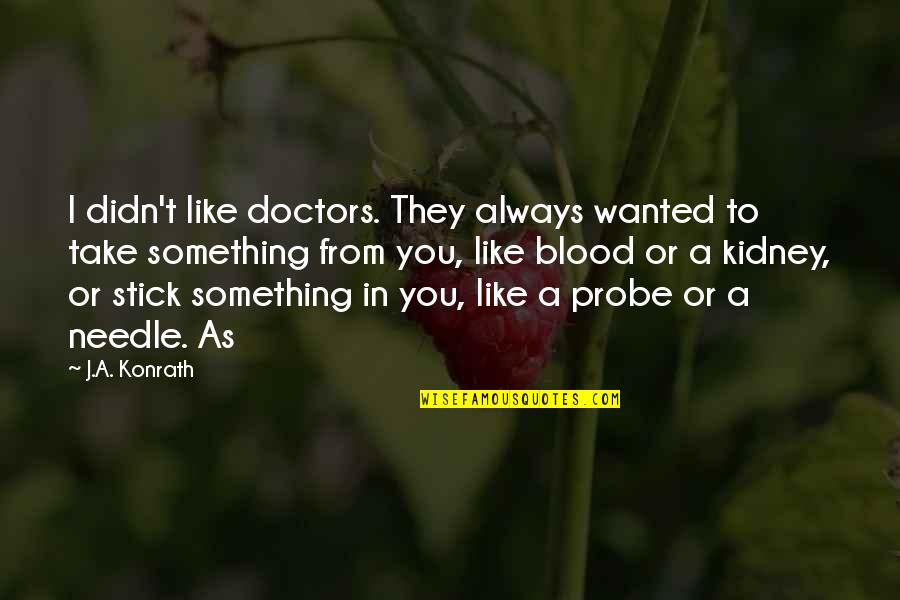 I didn't like doctors. They always wanted to take something from you, like blood or a kidney, or stick something in you, like a probe or a needle. As —
J.A. Konrath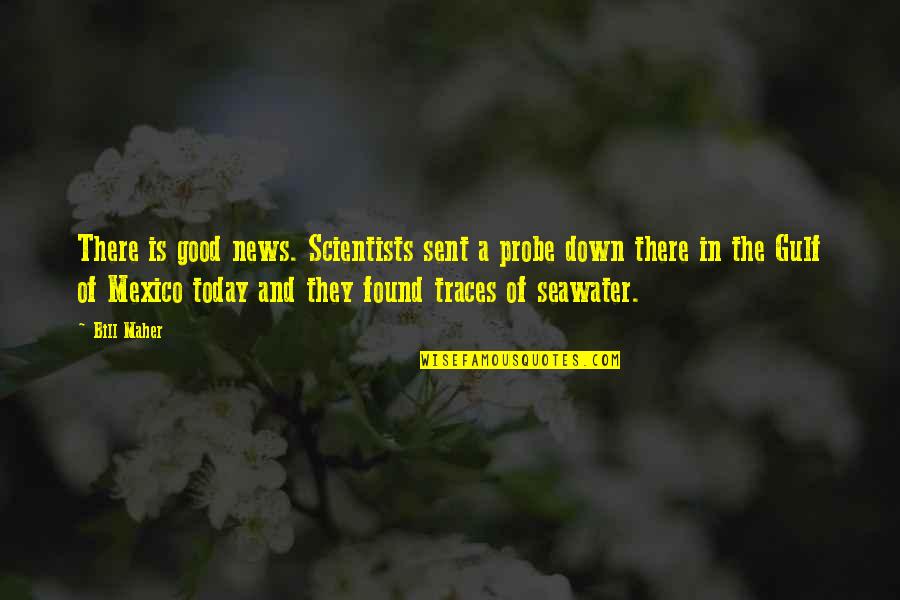 There is good news. Scientists sent a probe down there in the Gulf of Mexico today and they found traces of seawater. —
Bill Maher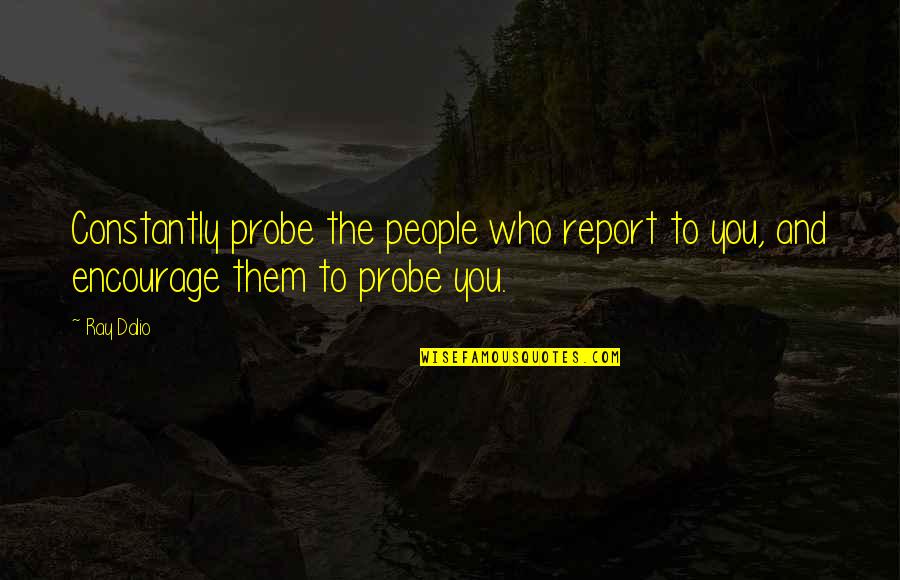 Constantly probe the people who report to you, and encourage them to probe you. —
Ray Dalio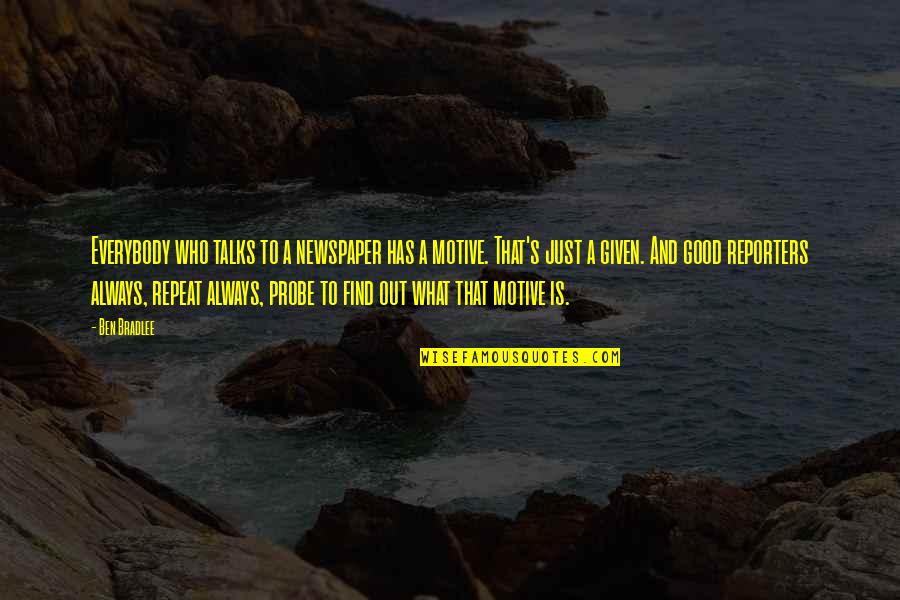 Everybody who talks to a newspaper has a motive. That's just a given. And good reporters always, repeat always, probe to find out what that motive is. —
Ben Bradlee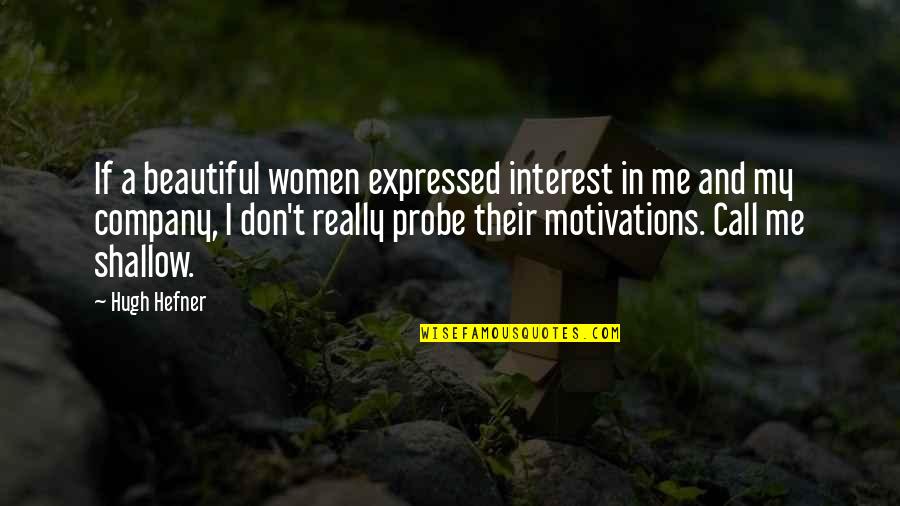 If a beautiful women expressed interest in me and my company, I don't really probe their motivations. Call me shallow. —
Hugh Hefner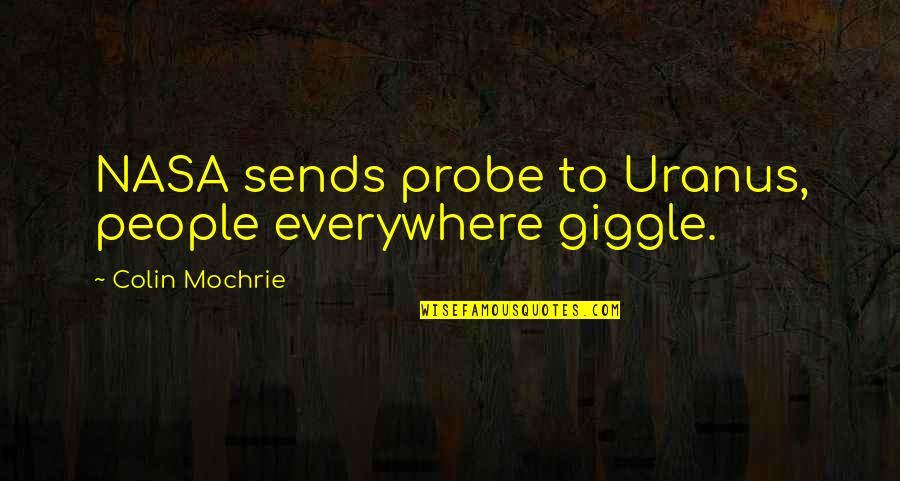 NASA sends probe to Uranus, people everywhere giggle. —
Colin Mochrie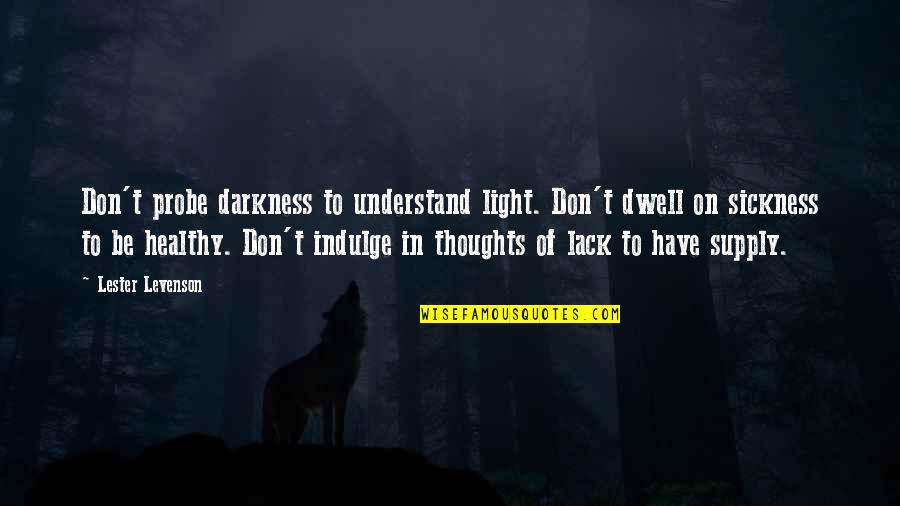 Don't probe darkness to understand light. Don't dwell on sickness to be healthy. Don't indulge in thoughts of lack to have supply. —
Lester Levenson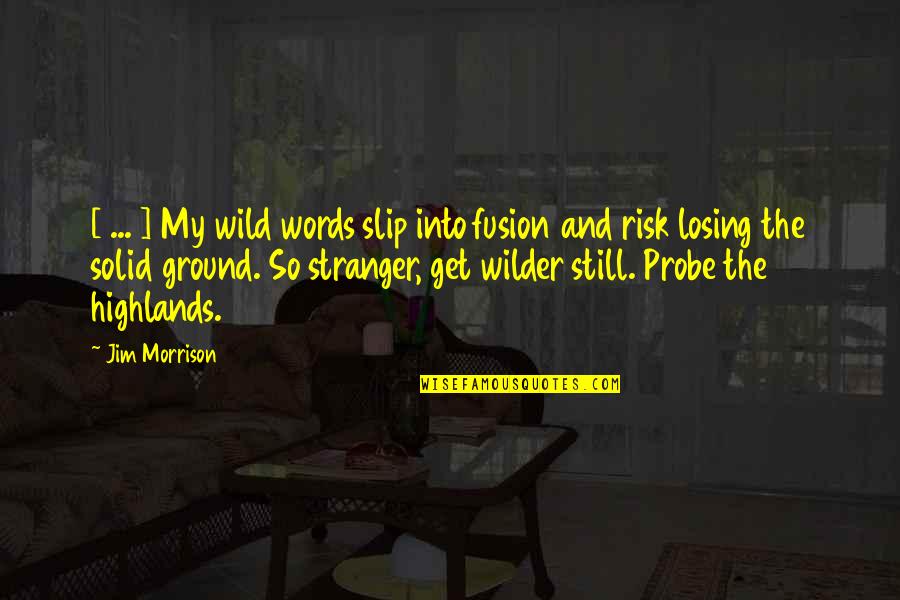 [ ... ] My wild words slip into fusion and risk losing the solid ground. So stranger, get wilder still. Probe the highlands. —
Jim Morrison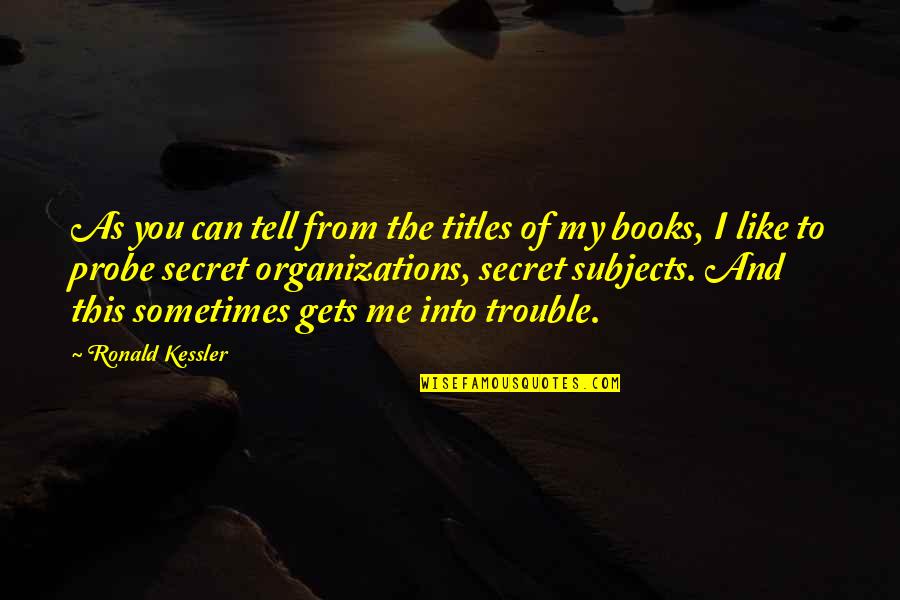 As you can tell from the titles of my books, I like to probe secret organizations, secret subjects. And this sometimes gets me into trouble. —
Ronald Kessler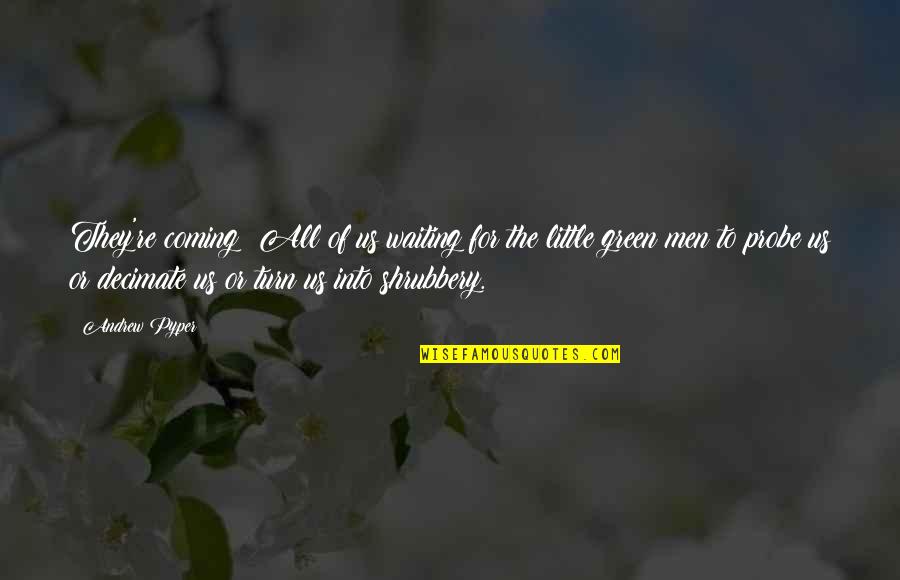 They're coming! All of us waiting for the little green men to probe us or decimate us or turn us into shrubbery. —
Andrew Pyper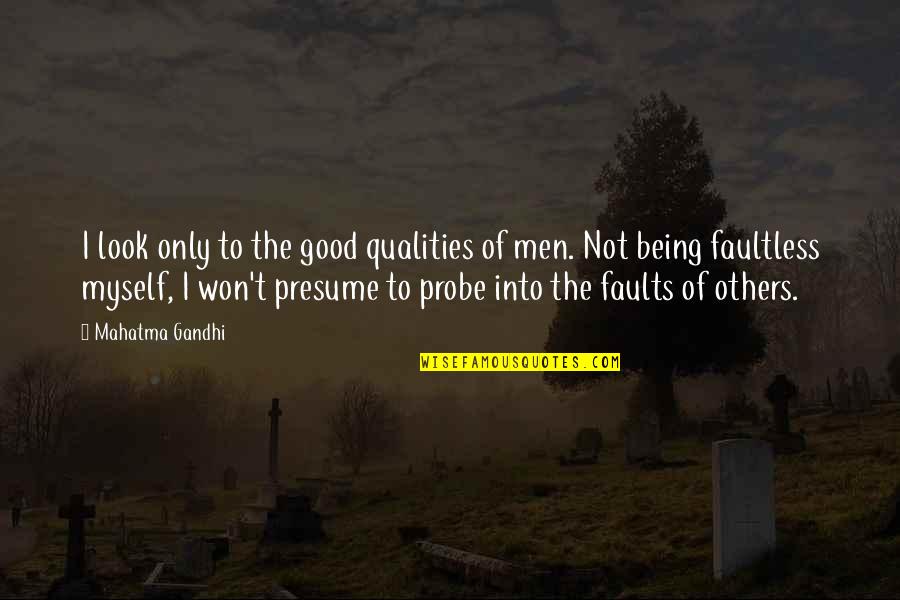 I look only to the good qualities of men. Not being faultless myself, I won't presume to probe into the faults of others. —
Mahatma Gandhi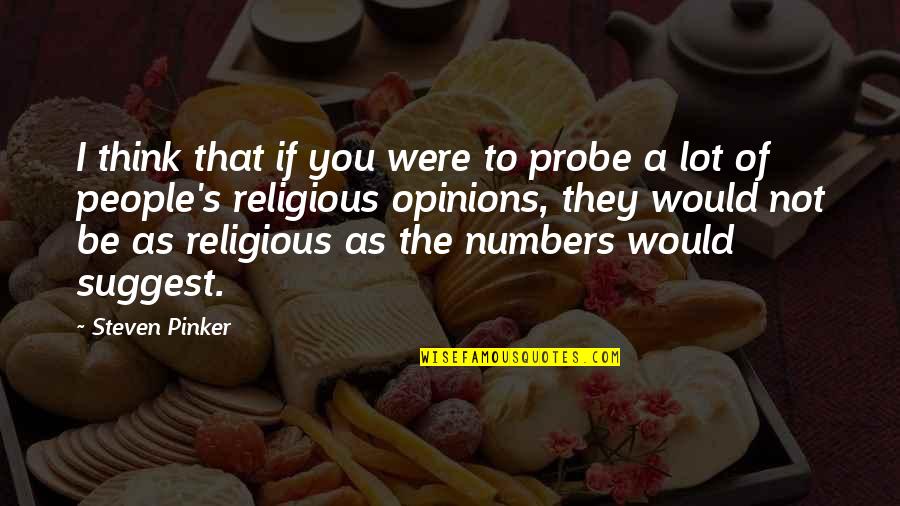 I think that if you were to probe a lot of people's religious opinions, they would not be as religious as the numbers would suggest. —
Steven Pinker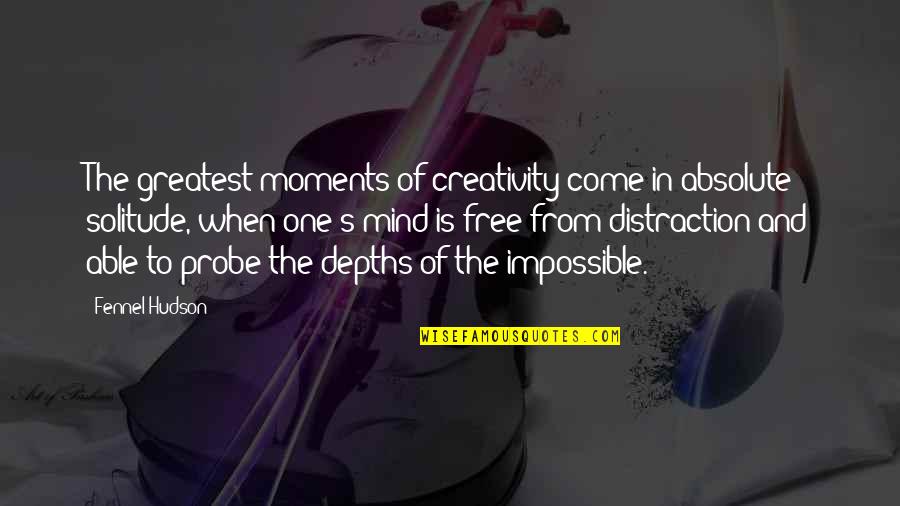 The greatest moments of creativity come in absolute solitude, when one's mind is free from distraction and able to probe the depths of the impossible. —
Fennel Hudson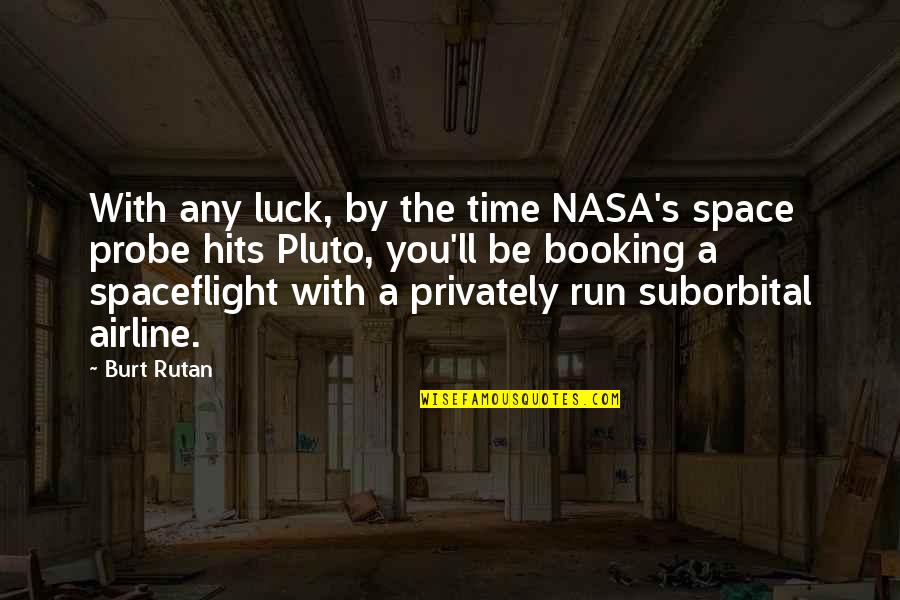 With any luck, by the time NASA's space probe hits Pluto, you'll be booking a spaceflight with a privately run suborbital airline. —
Burt Rutan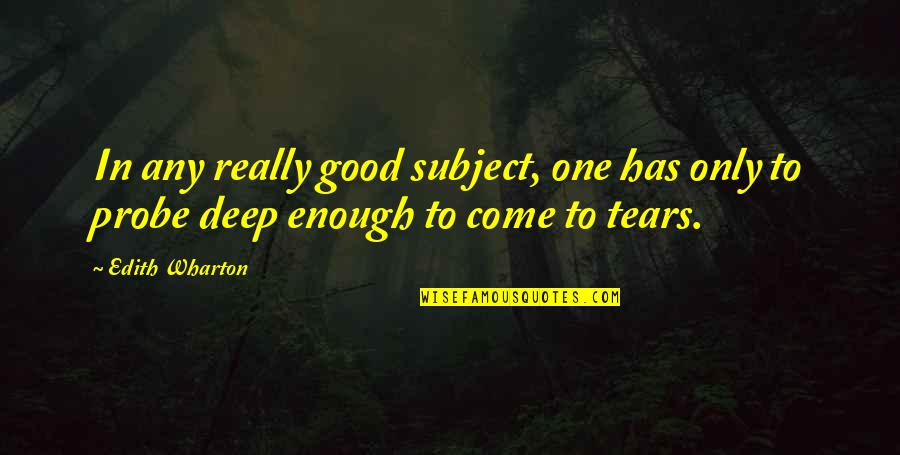 In any really good subject, one has only to probe deep enough to come to tears. —
Edith Wharton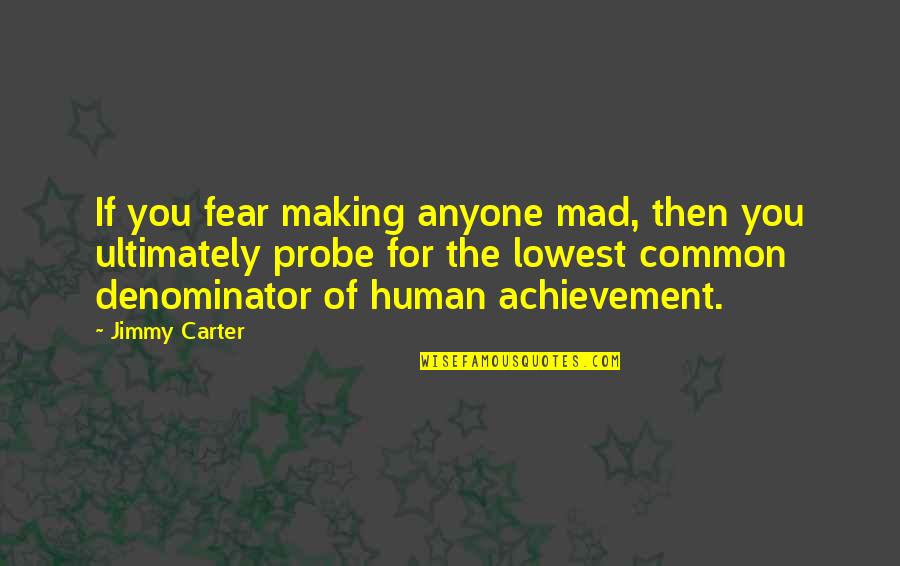 If you fear making anyone mad, then you ultimately probe for the lowest common denominator of human achievement. —
Jimmy Carter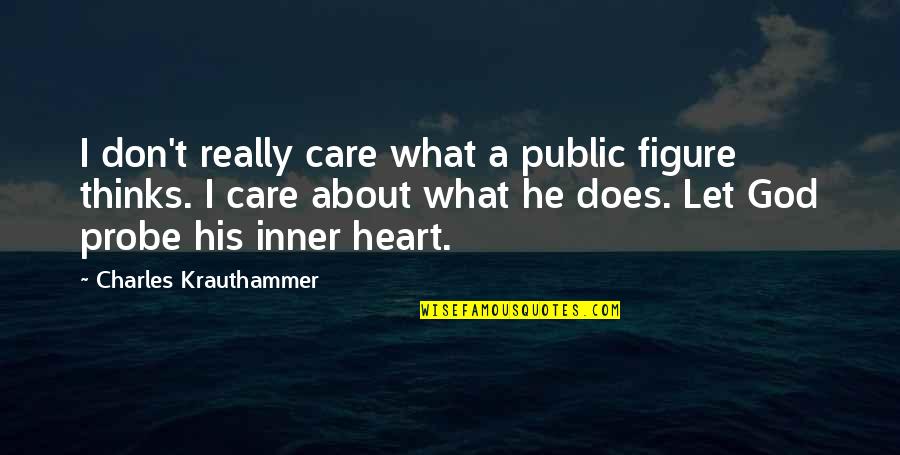 I don't really care what a public figure thinks. I care about what he does. Let God probe his inner heart. —
Charles Krauthammer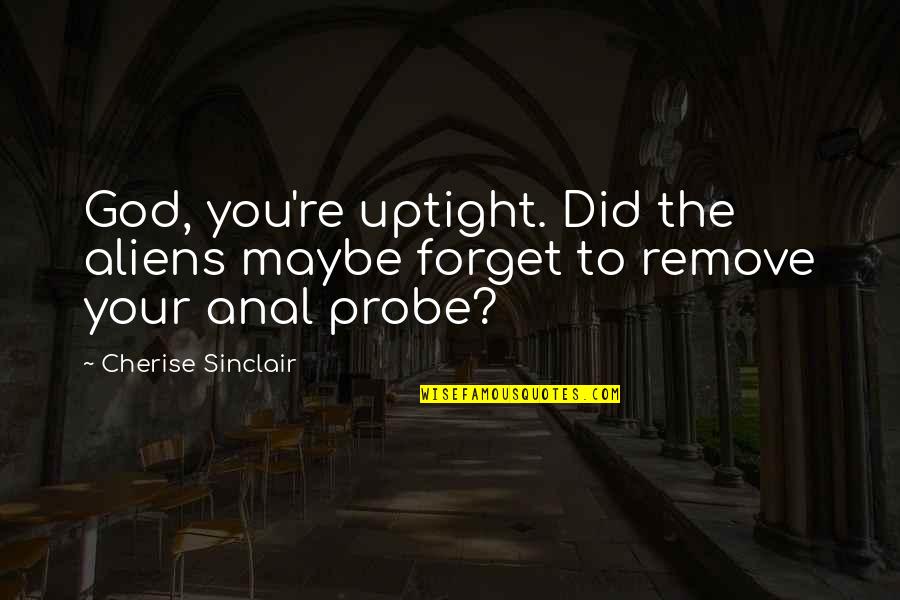 God, you're uptight. Did the aliens maybe forget to remove your anal probe? —
Cherise Sinclair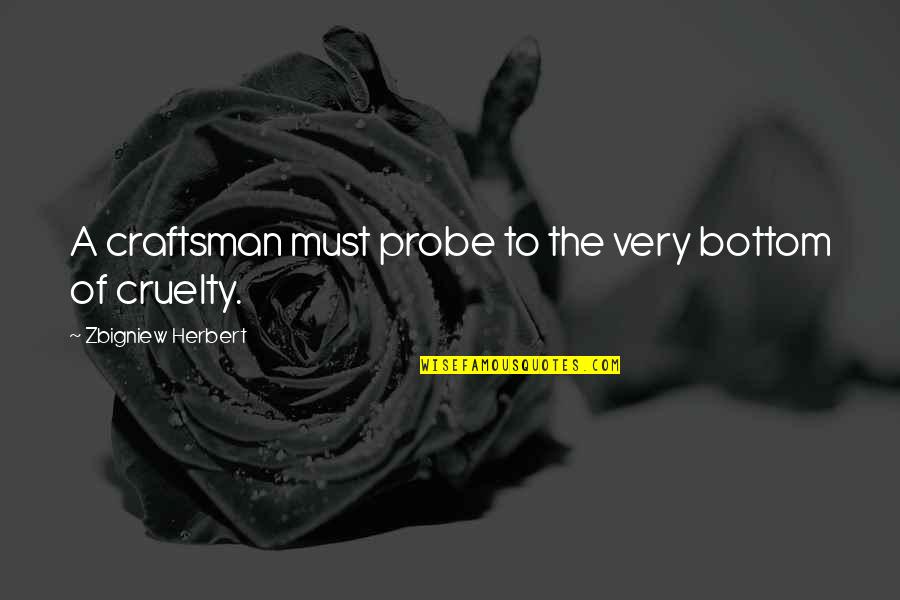 A craftsman must probe to the very bottom of cruelty. —
Zbigniew Herbert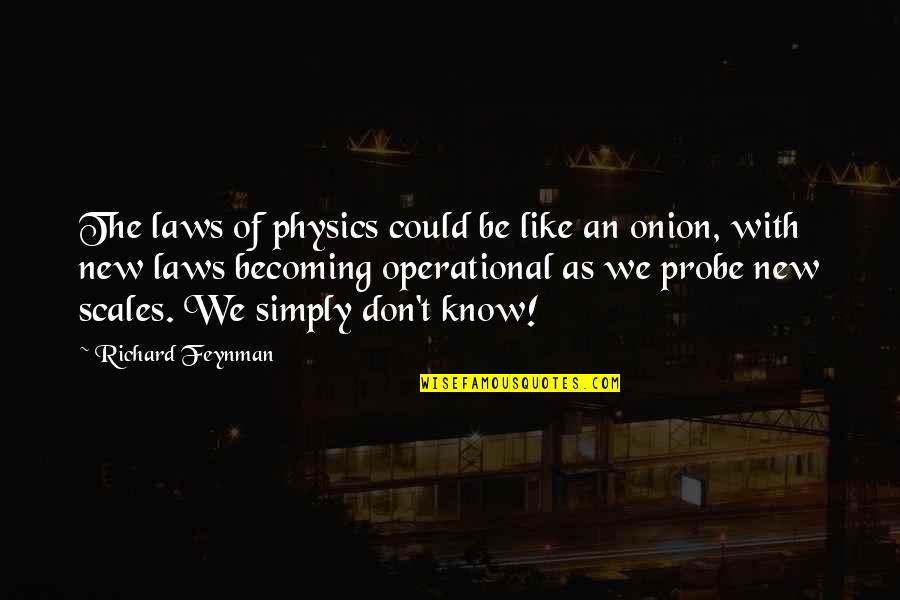 The laws of physics could be like an onion, with new laws becoming operational as we probe new scales. We simply don't know! —
Richard Feynman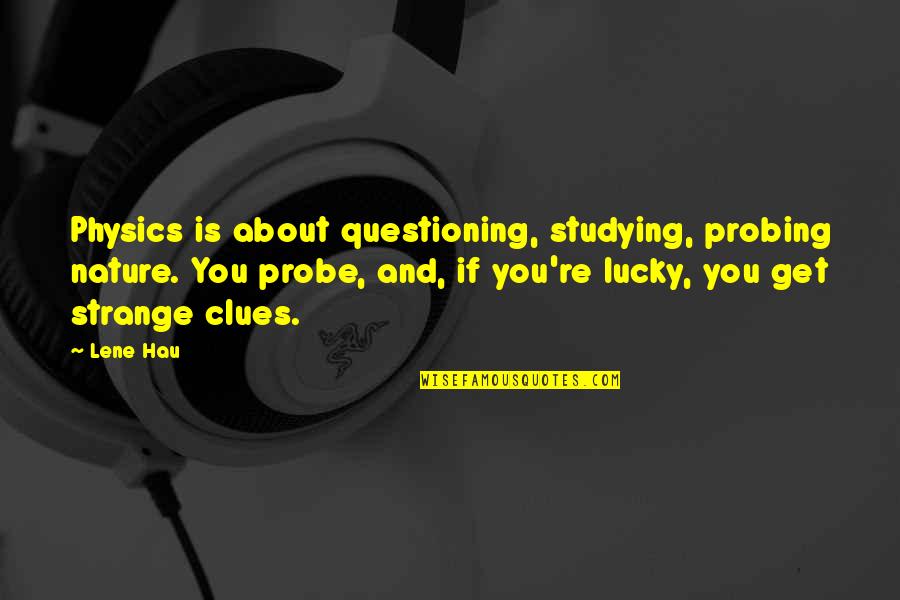 Physics is about questioning, studying, probing nature. You probe, and, if you're lucky, you get strange clues. —
Lene Hau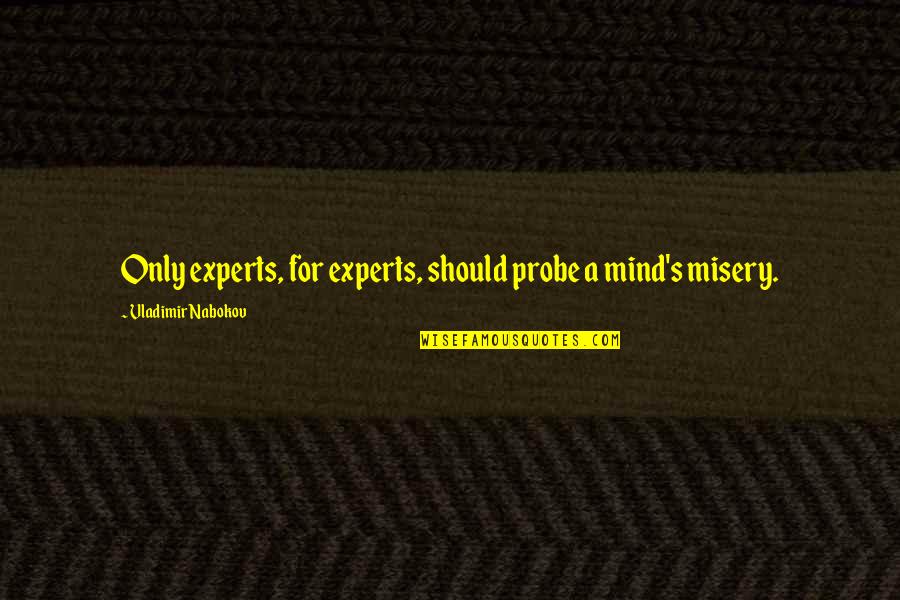 Only experts, for experts, should probe a mind's misery. —
Vladimir Nabokov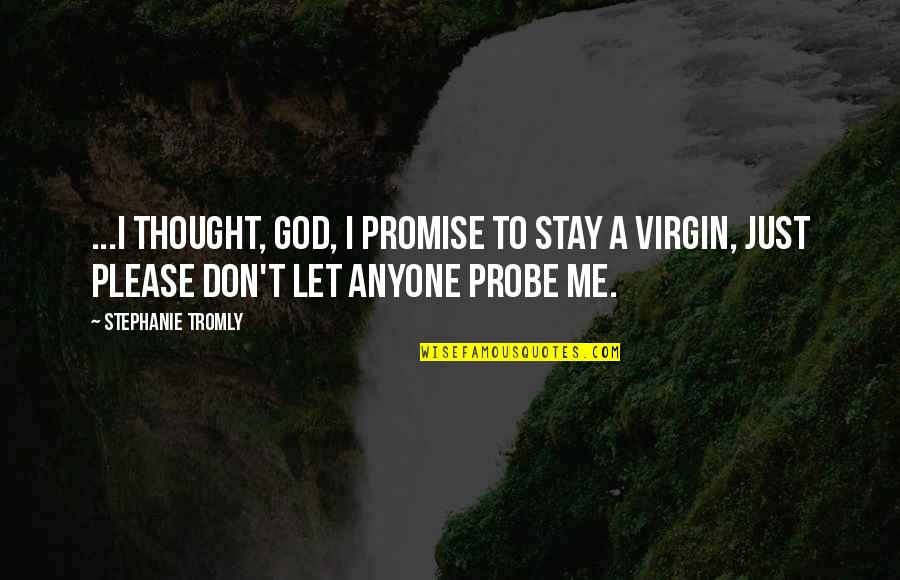 ...I thought, God, I promise to stay a virgin, just please don't let anyone probe me. —
Stephanie Tromly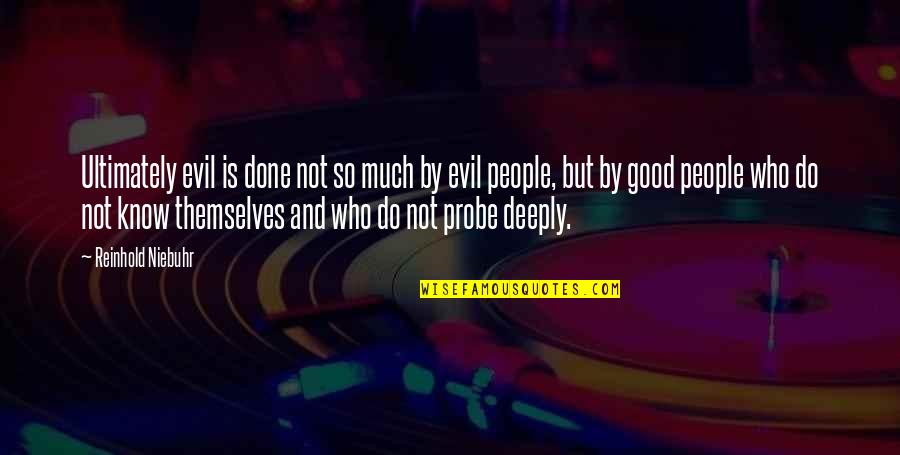 Ultimately evil is done not so much by evil people, but by good people who do not know themselves and who do not probe deeply. —
Reinhold Niebuhr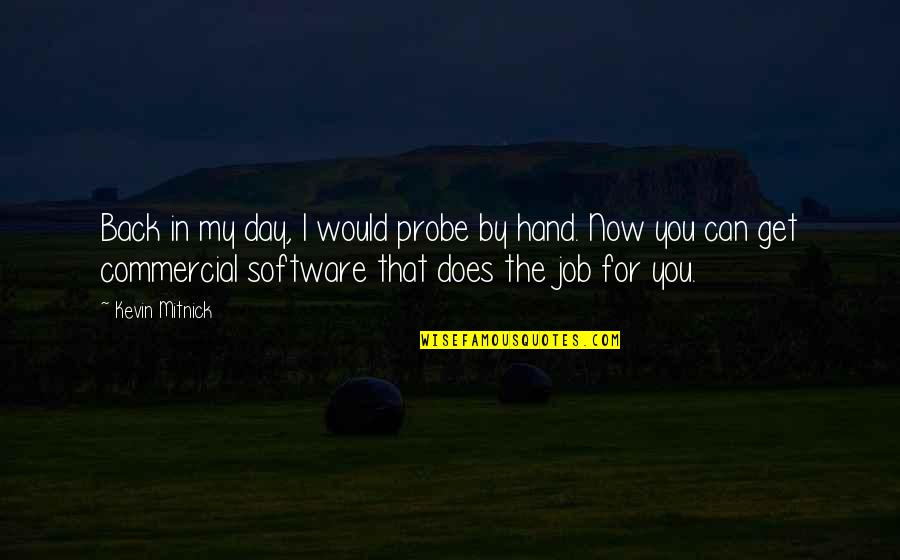 Back in my day, I would probe by hand. Now you can get commercial software that does the job for you. —
Kevin Mitnick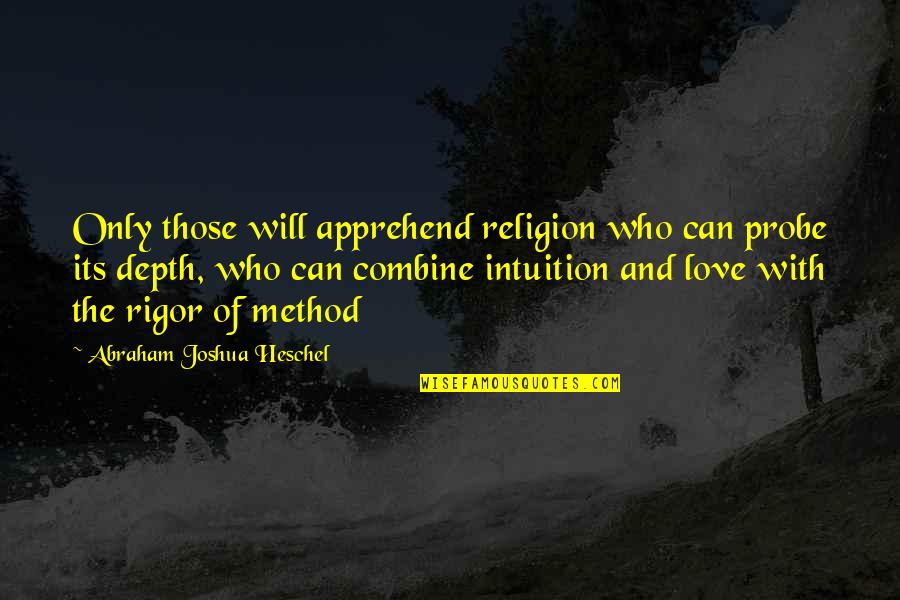 Only those will apprehend religion who can probe its depth, who can combine intuition and love with the rigor of method —
Abraham Joshua Heschel