Truth And Silence Quotes
Collection of top 36 famous quotes about Truth And Silence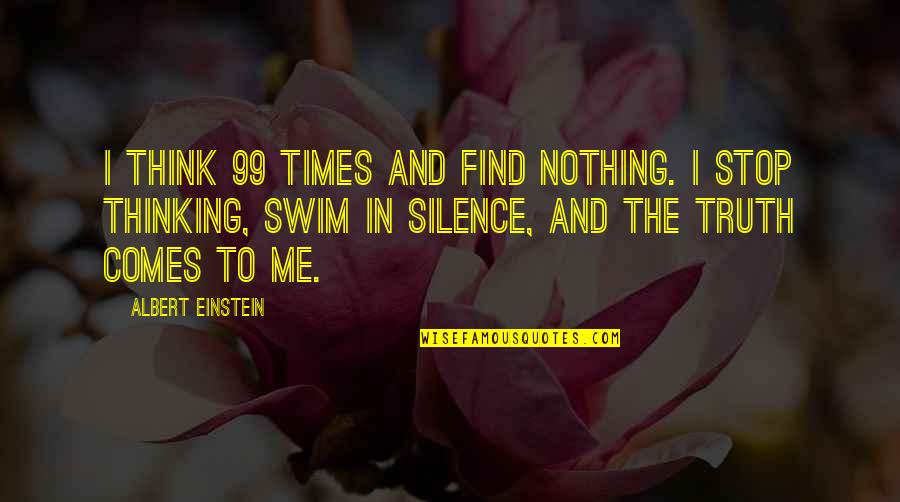 I think 99 times and find nothing. I stop thinking, swim in silence, and the truth comes to me.
—
Albert Einstein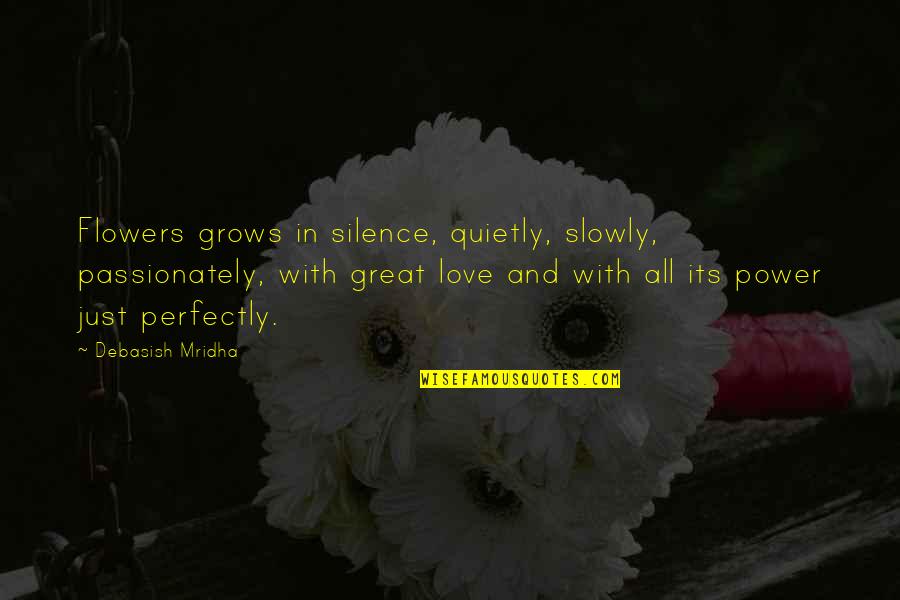 Flowers grows in silence, quietly, slowly, passionately, with great love and with all its power just perfectly.
—
Debasish Mridha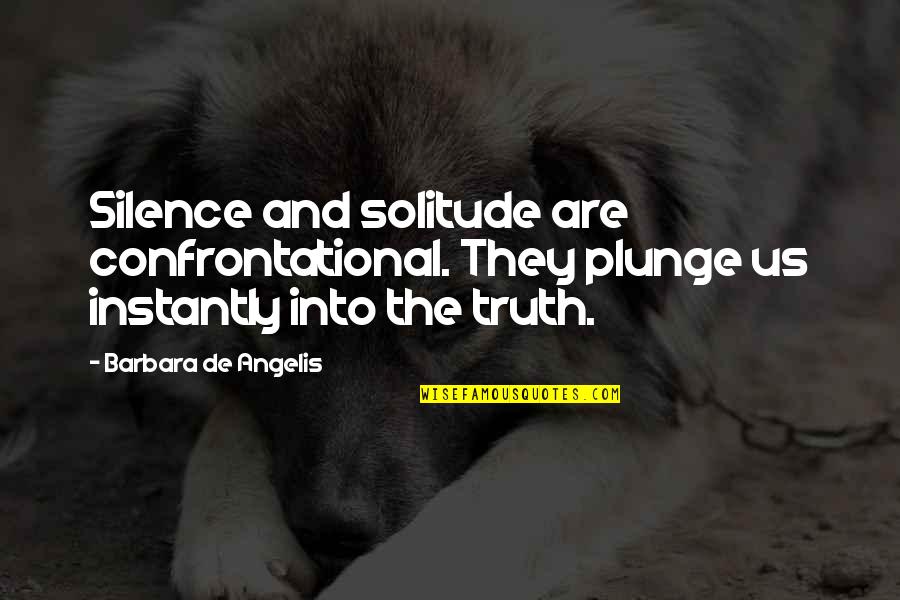 Silence and solitude are confrontational. They plunge us instantly into the truth.
—
Barbara De Angelis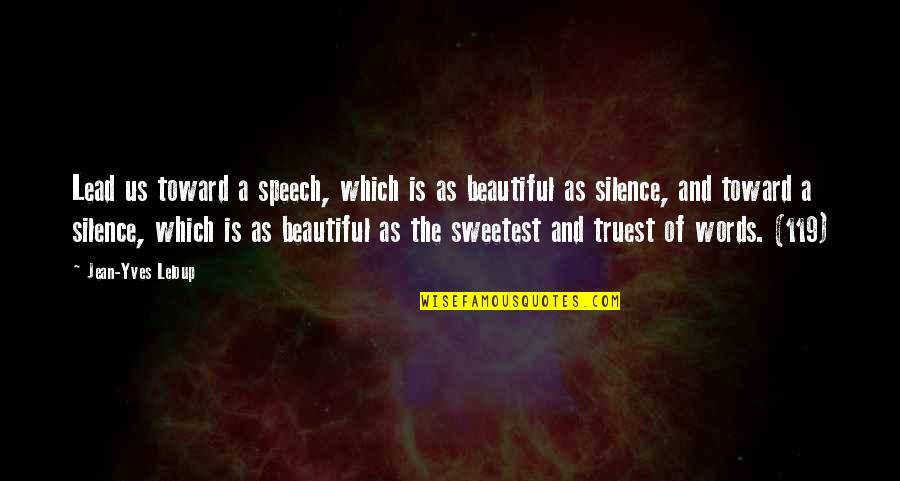 Lead us toward a speech, which is as beautiful as silence, and toward a silence, which is as beautiful as the sweetest and truest of words. (119)
—
Jean-Yves Leloup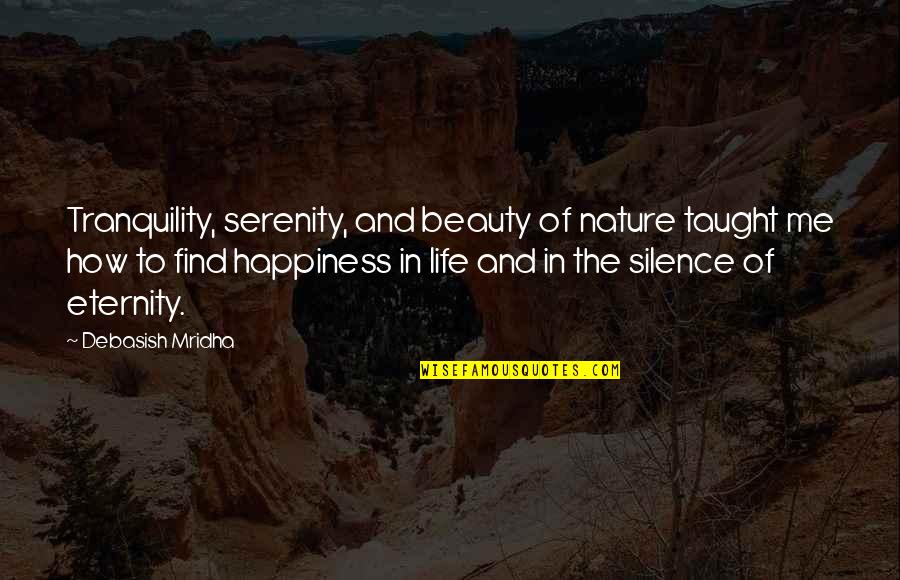 Tranquility, serenity, and beauty of nature taught me how to find happiness in life and in the silence of eternity.
—
Debasish Mridha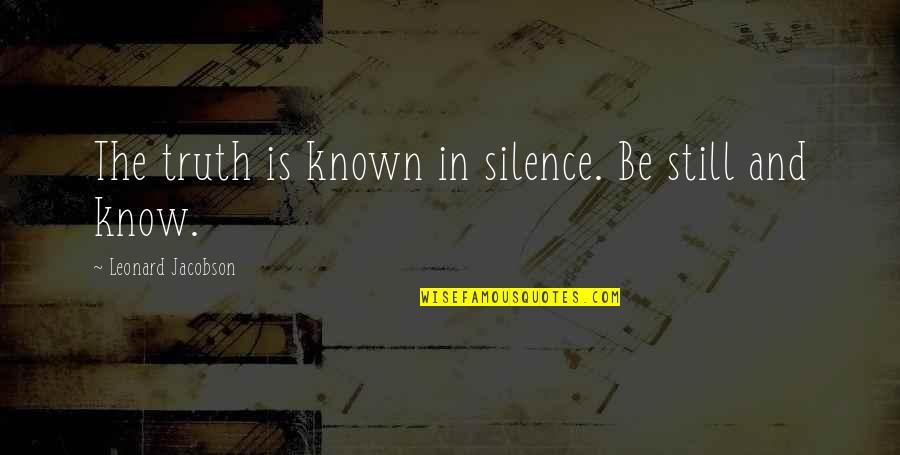 The truth is known in silence. Be still and know.
—
Leonard Jacobson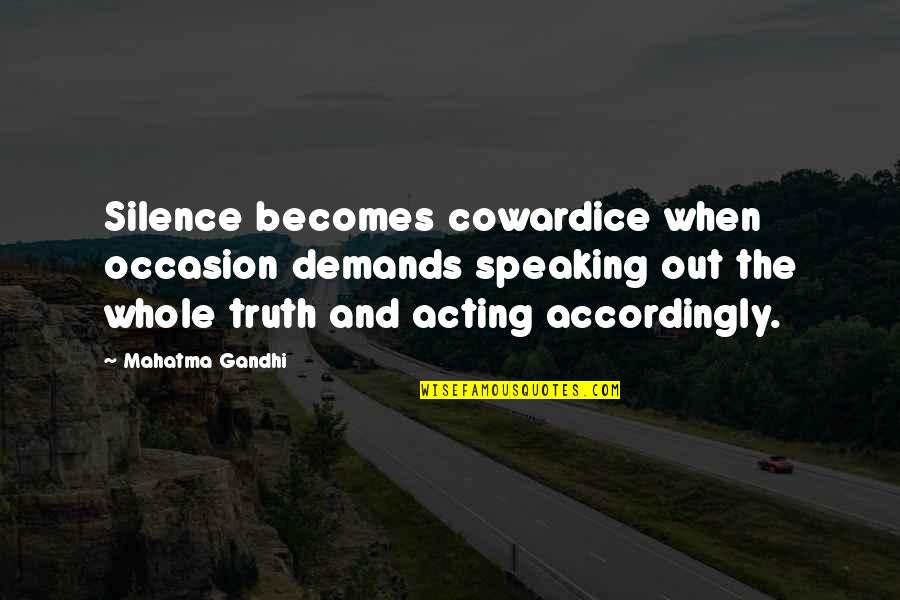 Silence becomes cowardice when occasion demands speaking out the whole truth and acting accordingly.
—
Mahatma Gandhi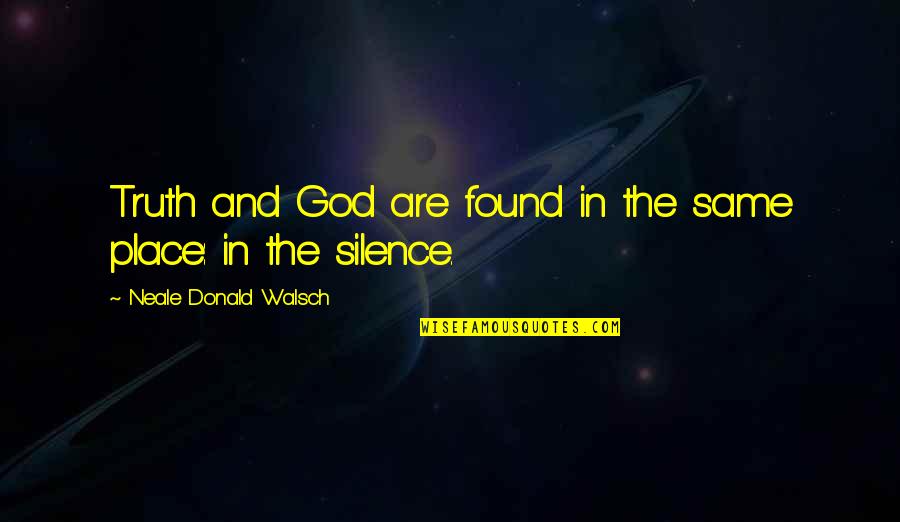 Truth and God are found in the same place: in the silence.
—
Neale Donald Walsch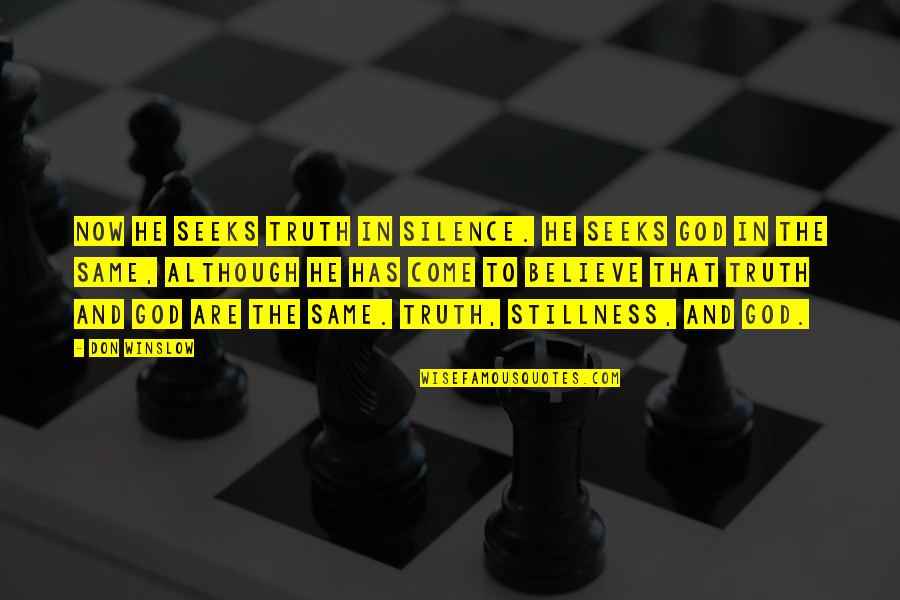 Now he seeks truth in silence. He seeks God in the same, although he has come to believe that truth and God are the same. Truth, stillness, and God.
—
Don Winslow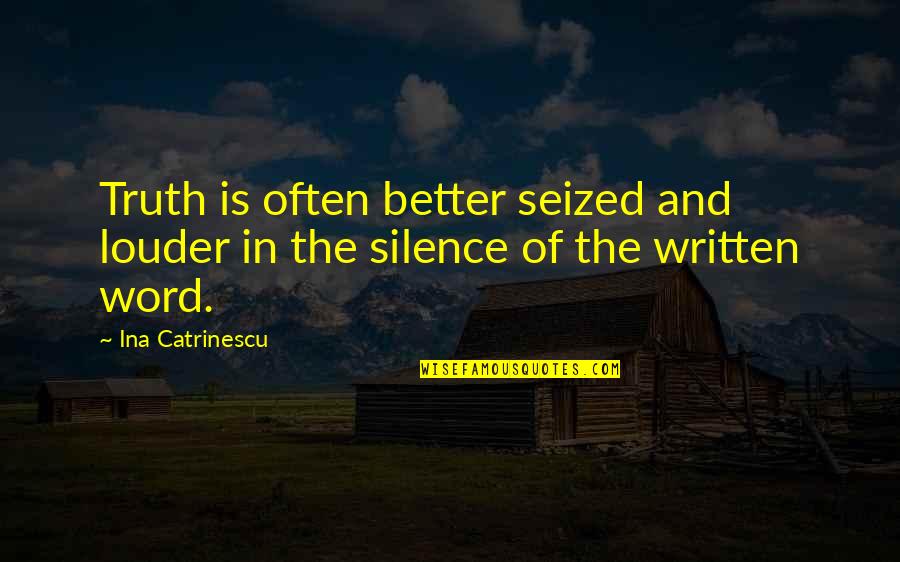 Truth is often better seized and louder in the silence of the written word.
—
Ina Catrinescu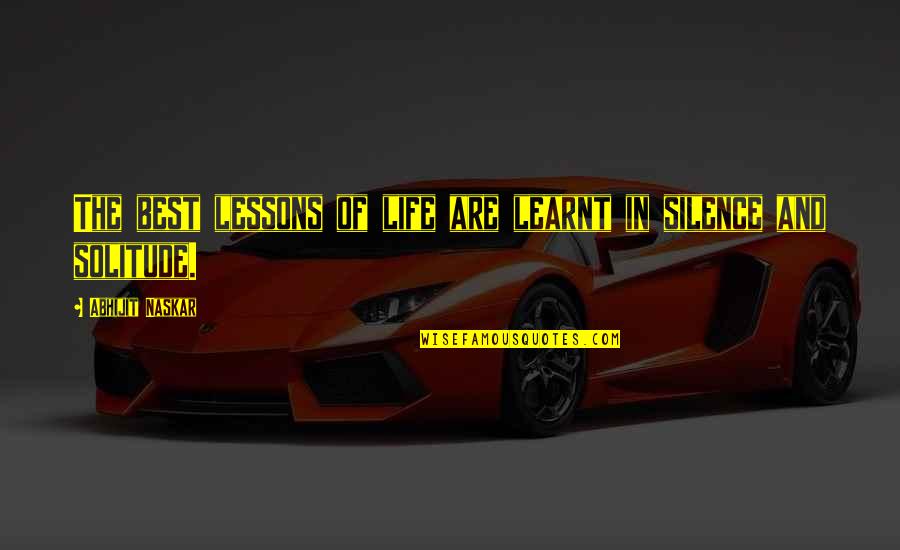 The best lessons of life are learnt in silence and solitude.
—
Abhijit Naskar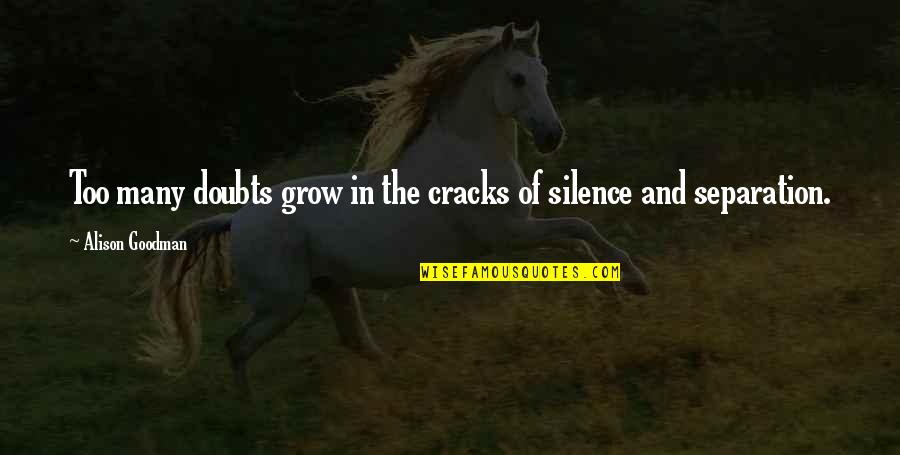 Too many doubts grow in the cracks of silence and separation.
—
Alison Goodman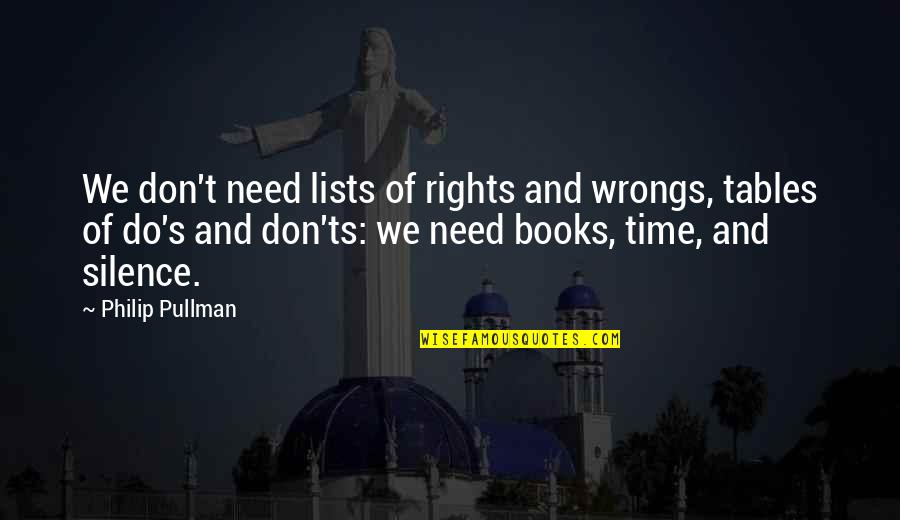 We don't need lists of rights and wrongs, tables of do's and don'ts: we need books, time, and silence. —
Philip Pullman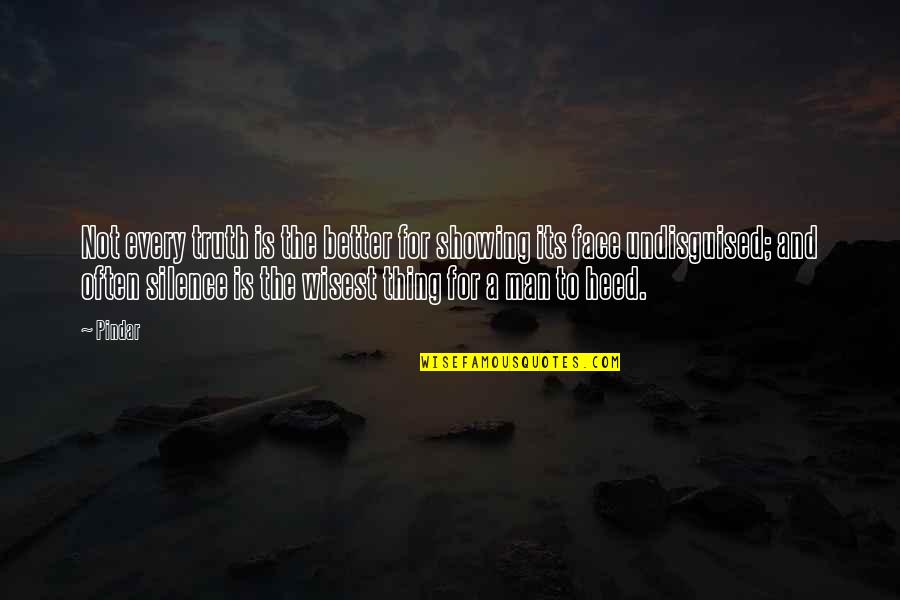 Not every truth is the better for showing its face undisguised; and often silence is the wisest thing for a man to heed. —
Pindar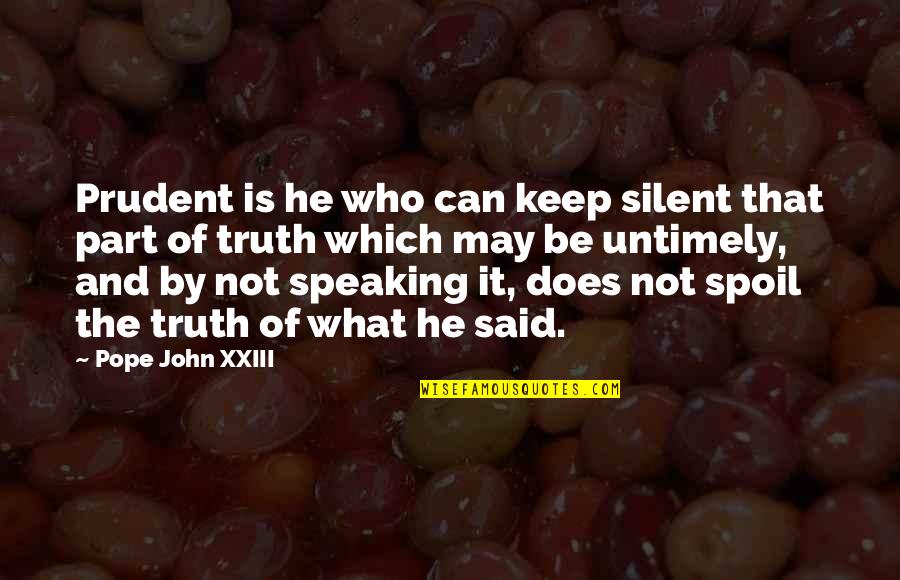 Prudent is he who can keep silent that part of truth which may be untimely, and by not speaking it, does not spoil the truth of what he said. —
Pope John XXIII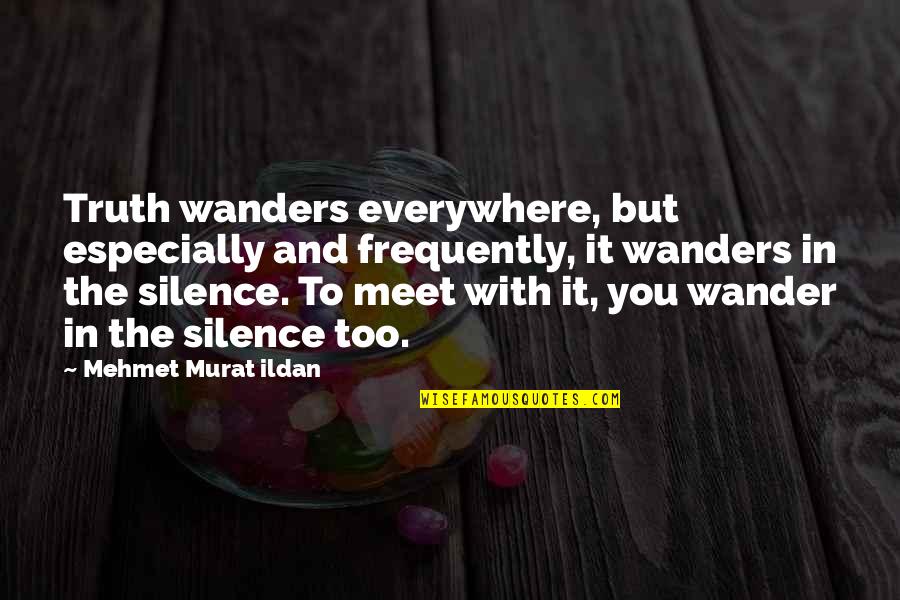 Truth wanders everywhere, but especially and frequently, it wanders in the silence. To meet with it, you wander in the silence too. —
Mehmet Murat Ildan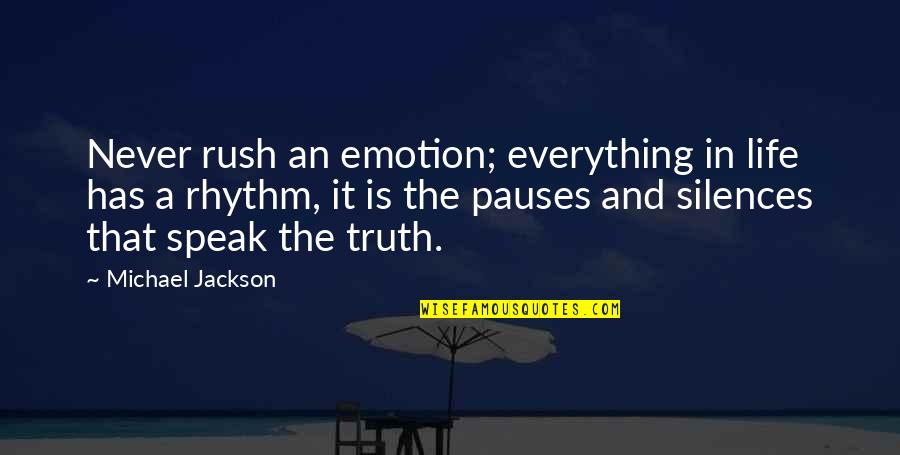 Never rush an emotion; everything in life has a rhythm, it is the pauses and silences that speak the truth. —
Michael Jackson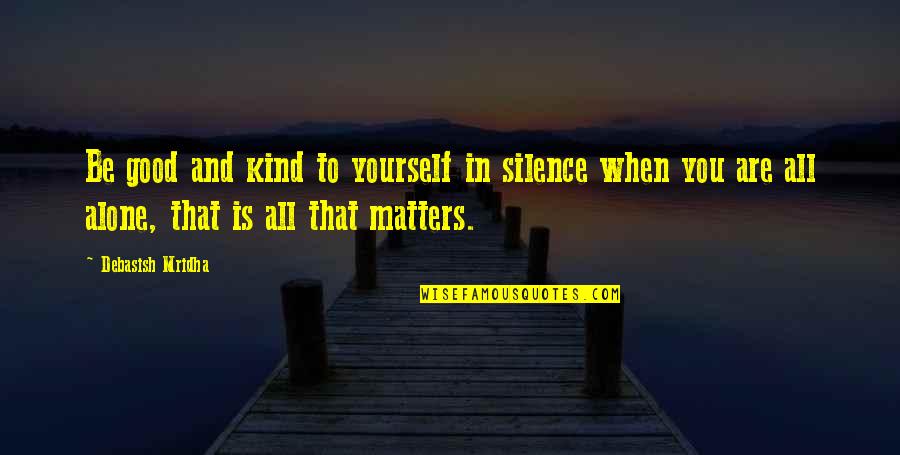 Be good and kind to yourself in silence when you are all alone, that is all that matters. —
Debasish Mridha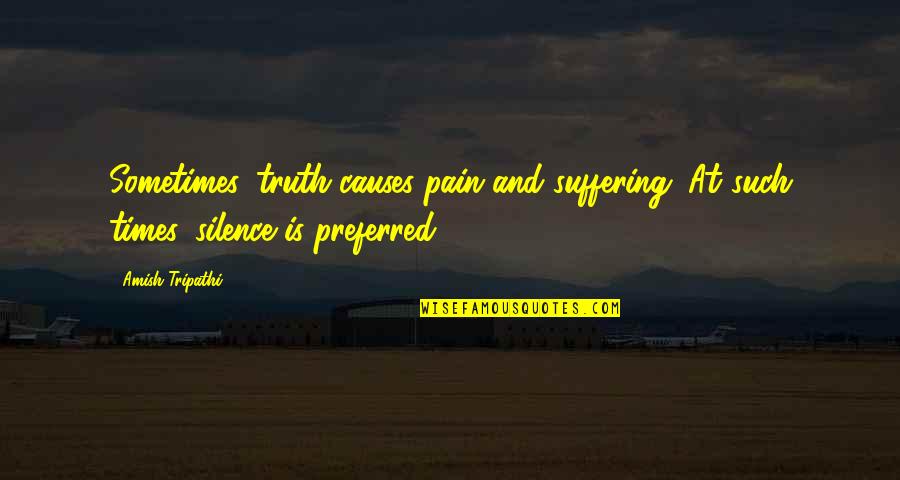 Sometimes, truth causes pain and suffering. At such times, silence is preferred. —
Amish Tripathi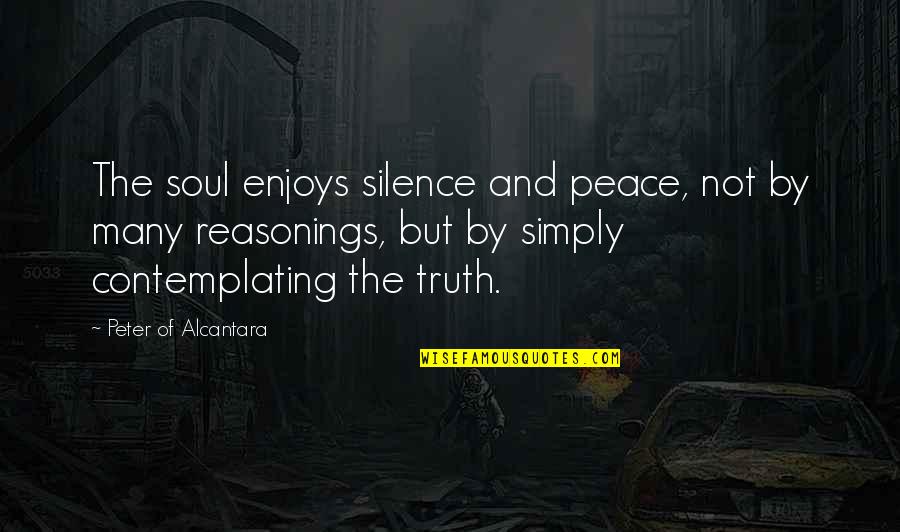 The soul enjoys silence and peace, not by many reasonings, but by simply contemplating the truth. —
Peter Of Alcantara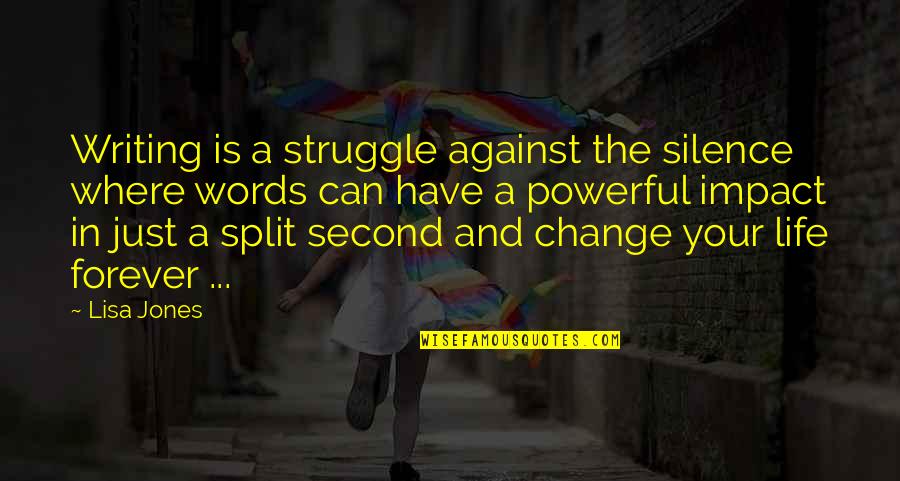 Writing is a struggle against the silence where words can have a powerful impact in just a split second and change your life forever ... —
Lisa Jones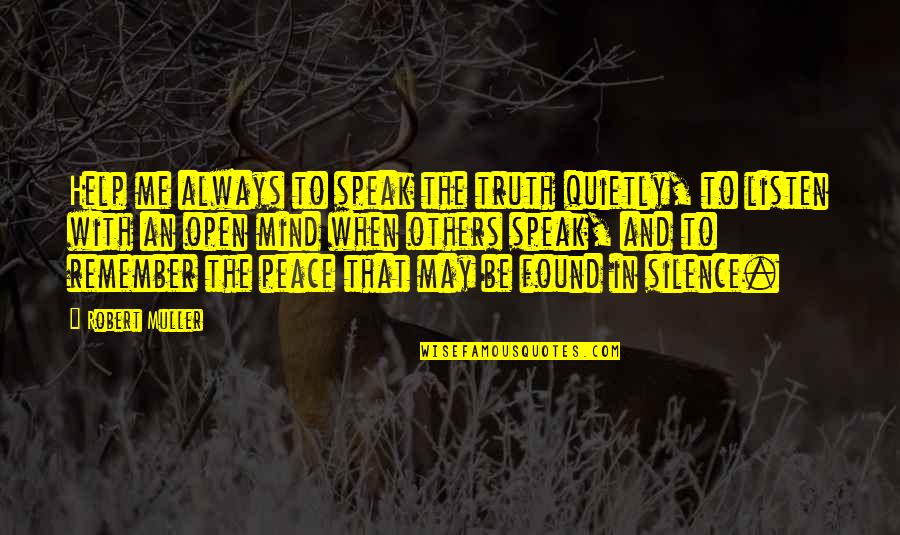 Help me always to speak the truth quietly, to listen with an open mind when others speak, and to remember the peace that may be found in silence. —
Robert Muller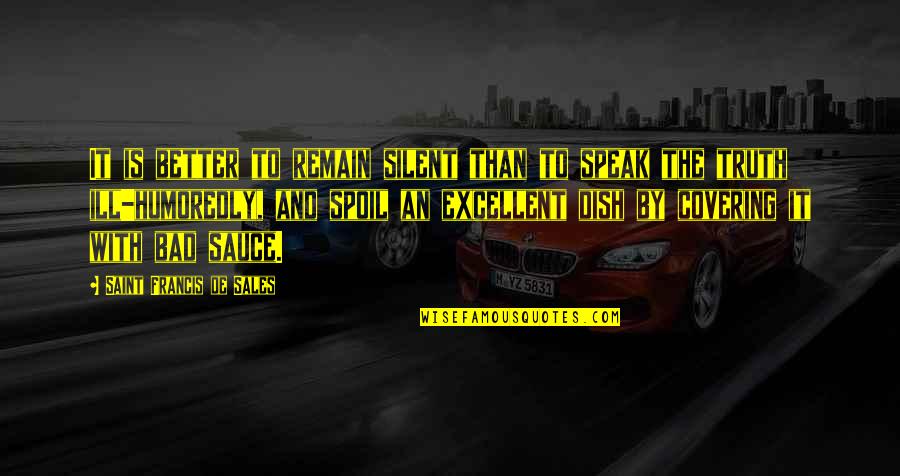 It is better to remain silent than to speak the truth ill-humoredly, and spoil an excellent dish by covering it with bad sauce. —
Saint Francis De Sales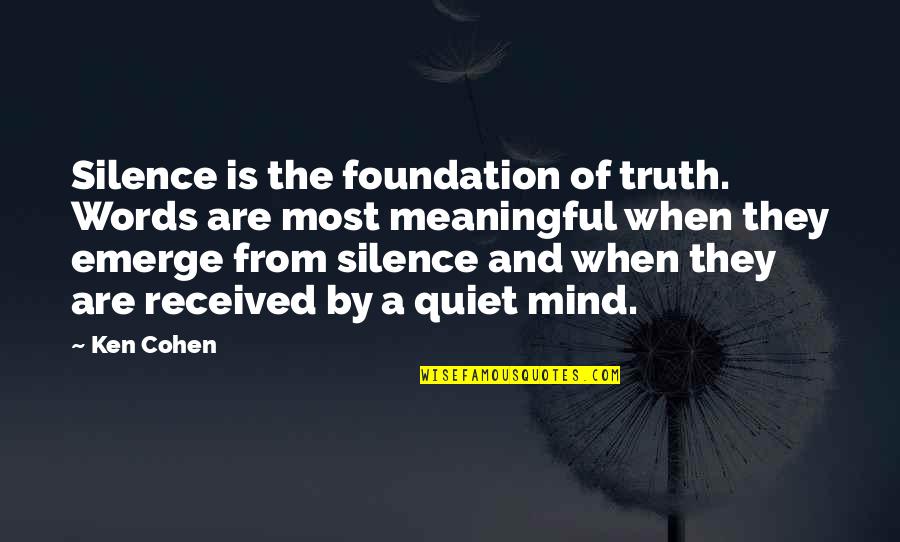 Silence is the foundation of truth. Words are most meaningful when they emerge from silence and when they are received by a quiet mind. —
Ken Cohen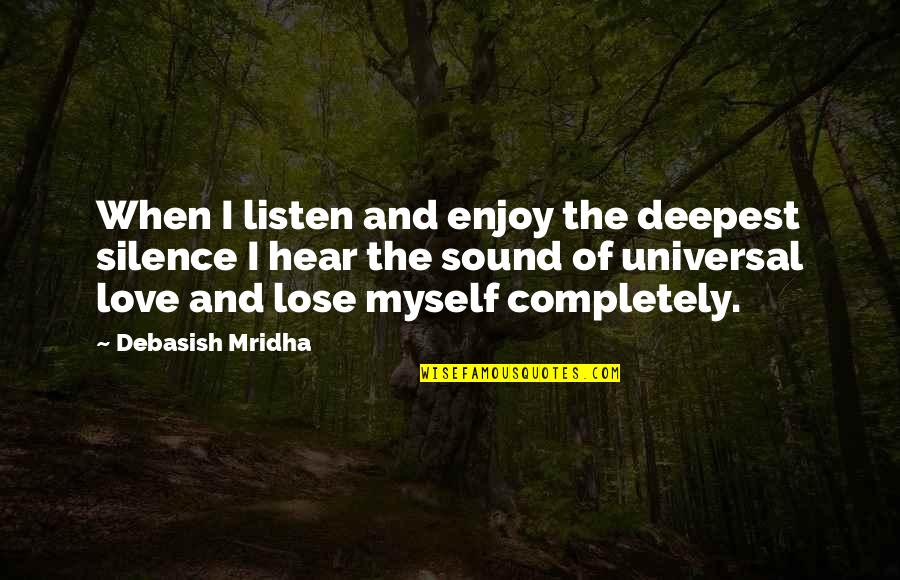 When I listen and enjoy the deepest silence I hear the sound of universal love and lose myself completely. —
Debasish Mridha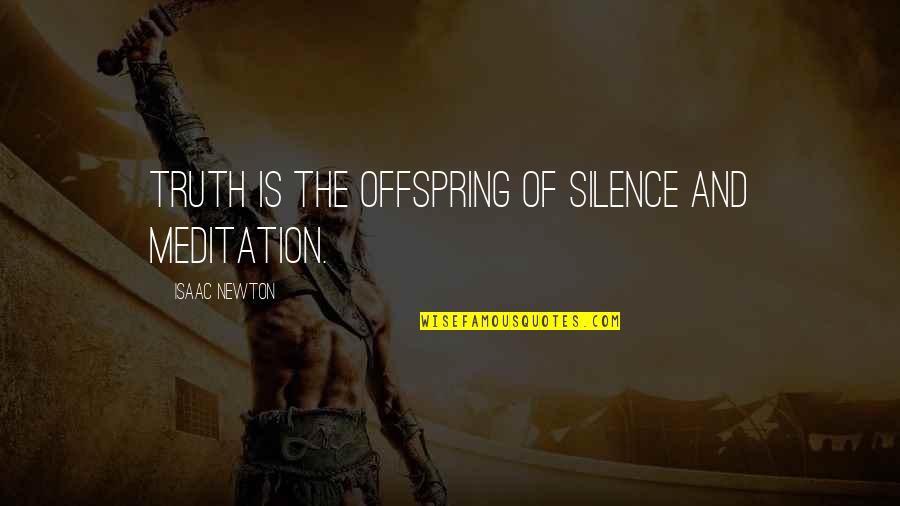 Truth is the offspring of silence and meditation. —
Isaac Newton
When the moon kisses the stas in the silence with her lights of love, my heart dances with ecstasy and beauty of life. —
Debasish Mridha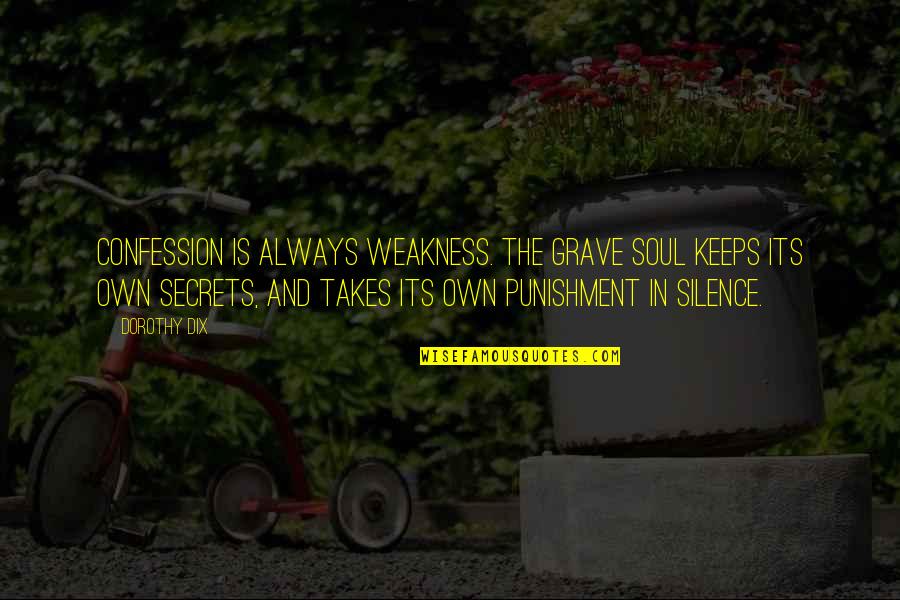 Confession is always weakness. The grave soul keeps its own secrets, and takes its own punishment in silence. —
Dorothy Dix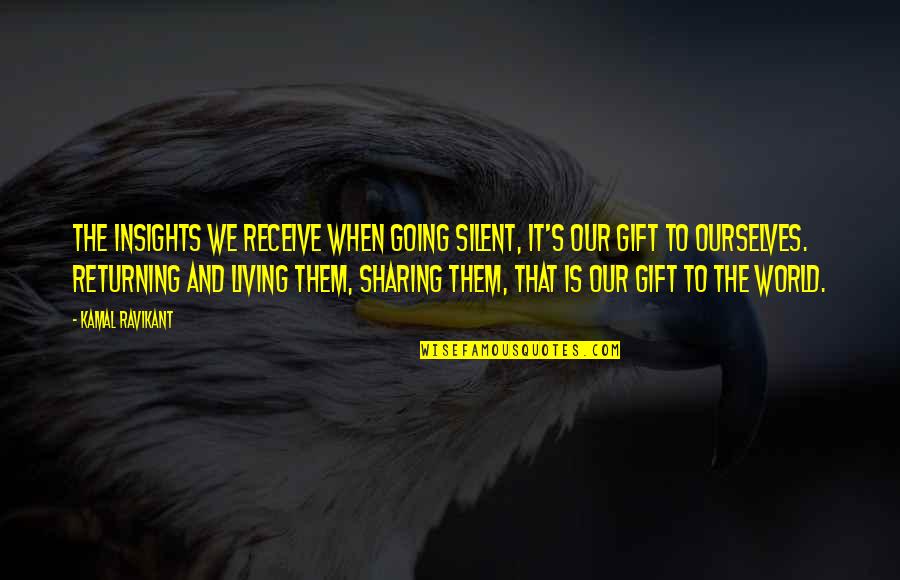 The insights we receive when going silent, it's our gift to ourselves. Returning and living them, sharing them, that is our gift to the world. —
Kamal Ravikant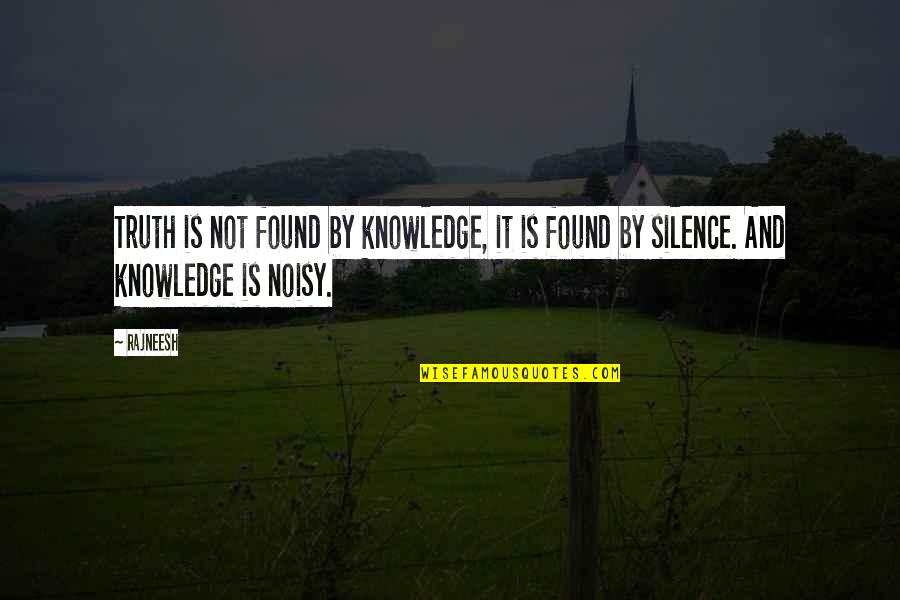 Truth is not found by knowledge, it is found by silence. And knowledge is noisy. —
Rajneesh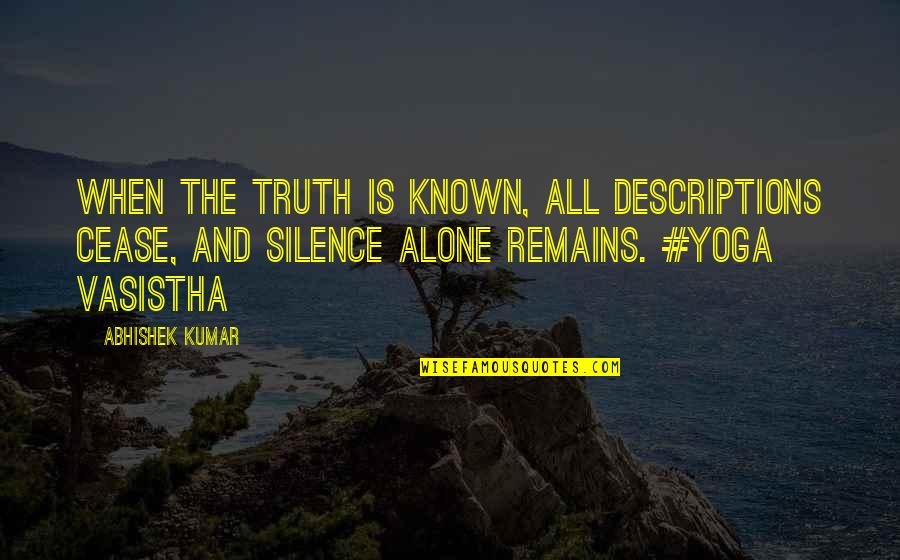 When the truth is known, all descriptions cease, and silence alone remains. #Yoga Vasistha —
Abhishek Kumar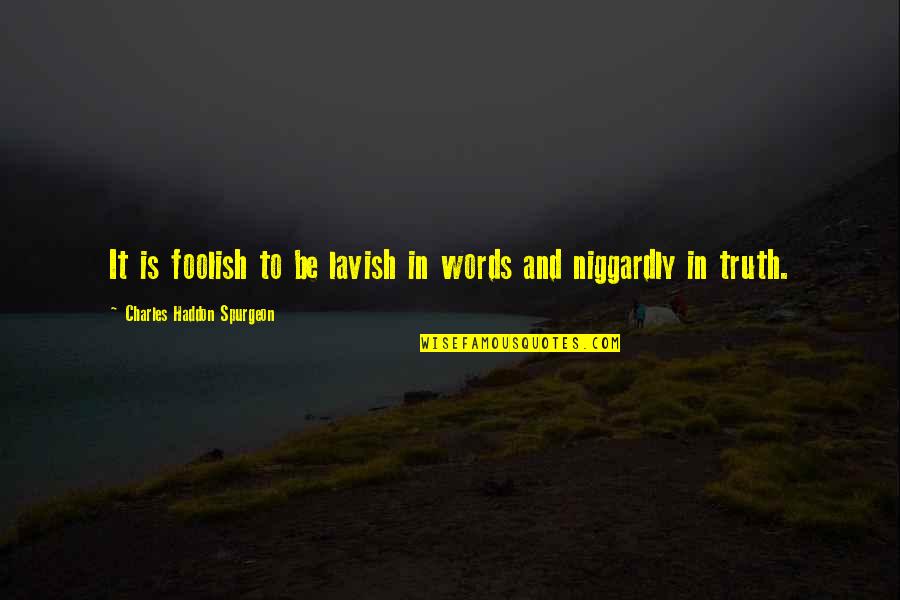 It is foolish to be lavish in words and niggardly in truth. —
Charles Haddon Spurgeon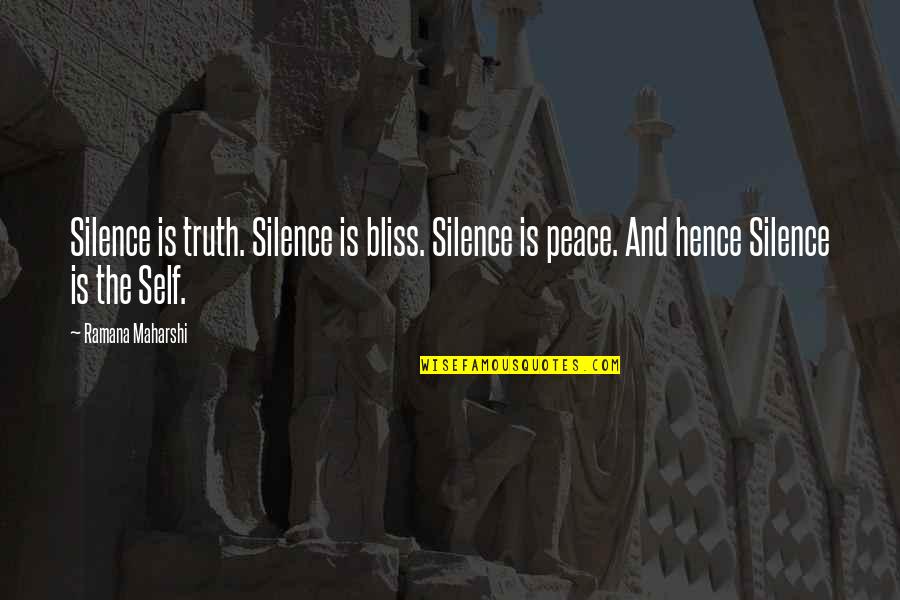 Silence is truth. Silence is bliss. Silence is peace. And hence Silence is the Self. —
Ramana Maharshi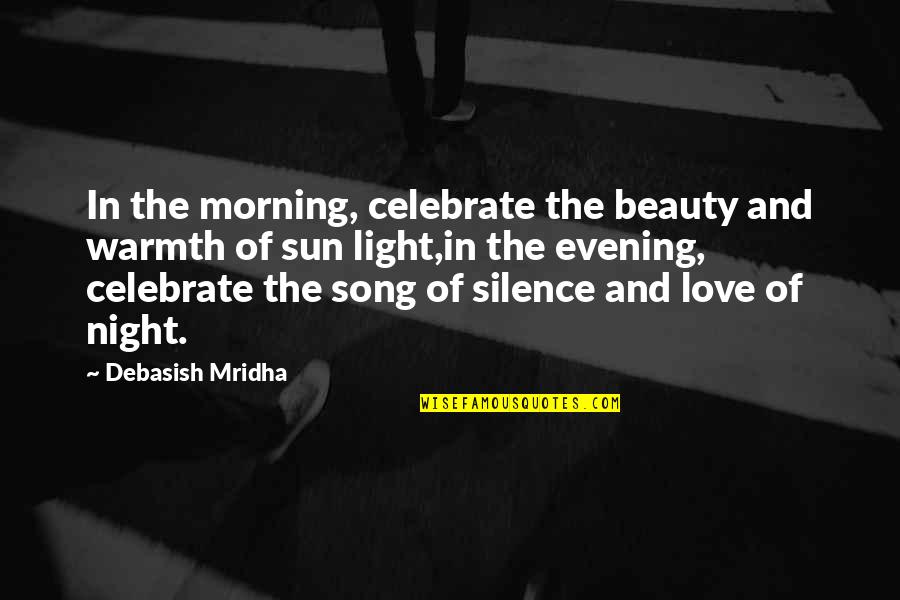 In the morning, celebrate the beauty and warmth of sun light,
in the evening, celebrate the song of silence and love of night. —
Debasish Mridha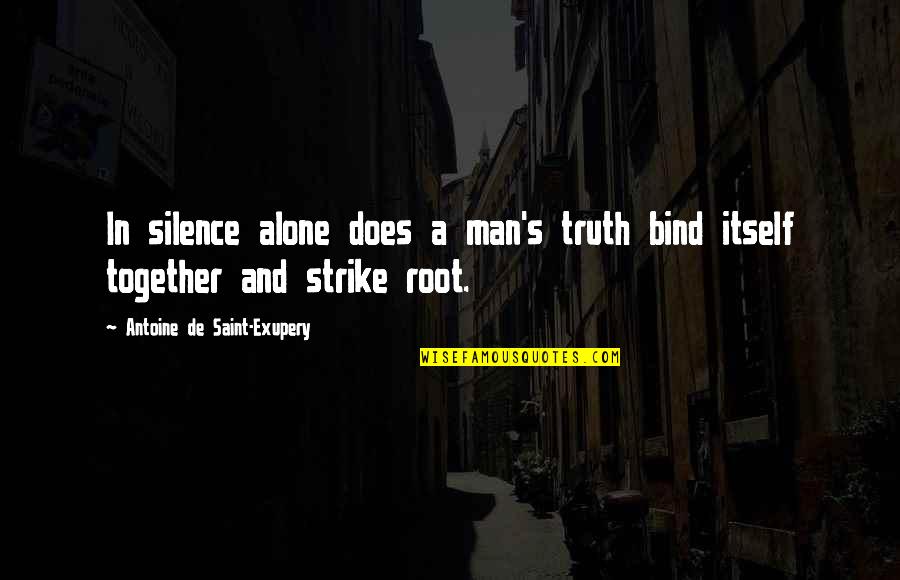 In silence alone does a man's truth bind itself together and strike root. —
Antoine De Saint-Exupery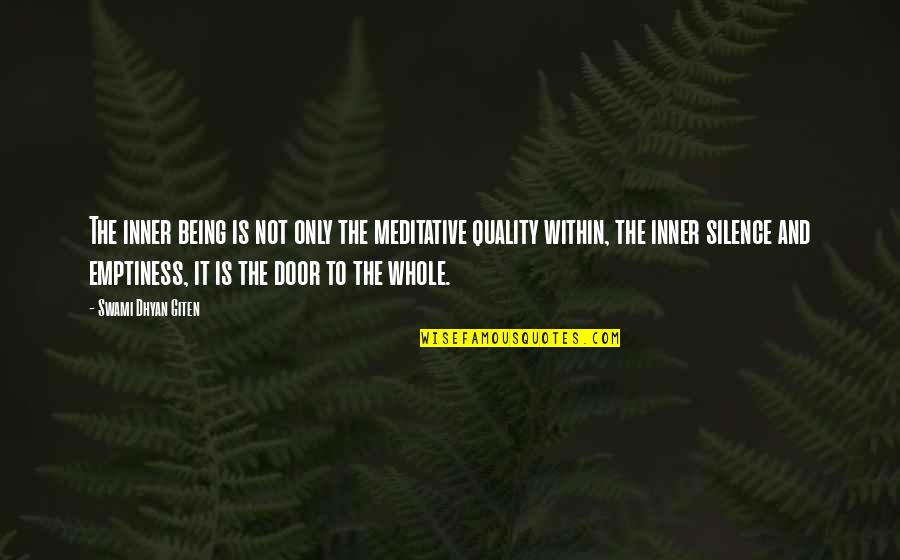 The inner being is not only the meditative quality within, the inner silence and emptiness, it is the door to the whole. —
Swami Dhyan Giten