Trees And The Sky Quotes
Collection of top 42 famous quotes about Trees And The Sky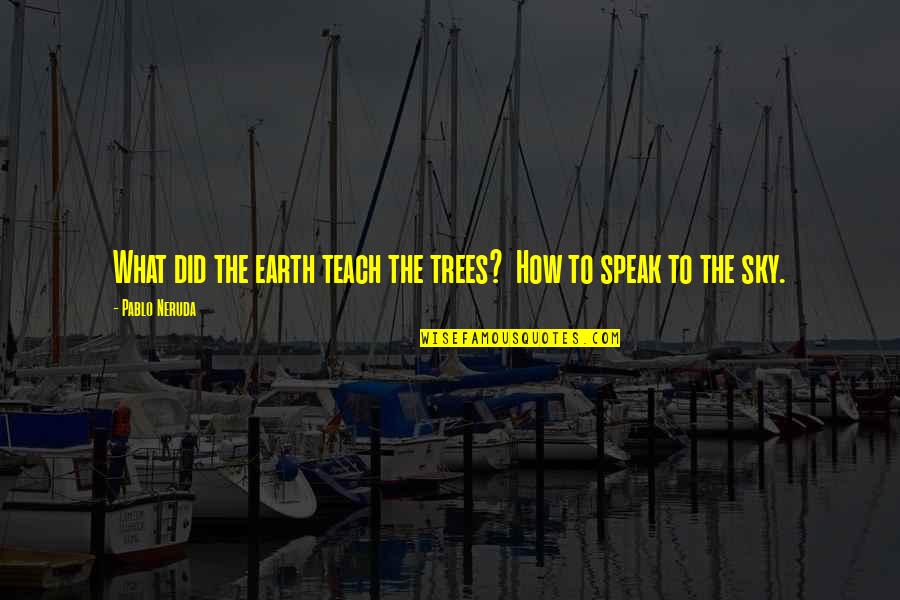 What did the earth teach the trees?
How to speak to the sky.
—
Pablo Neruda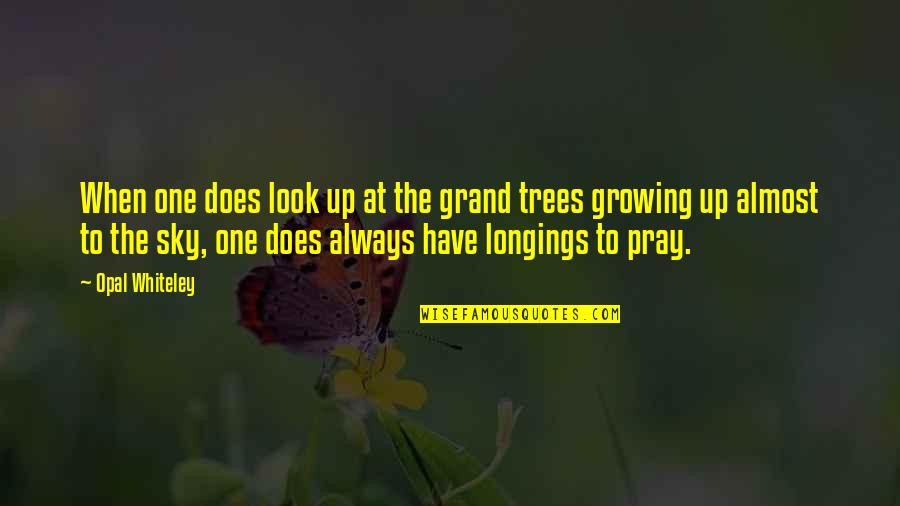 When one does look up at the grand trees growing up almost to the sky, one does always have longings to pray.
—
Opal Whiteley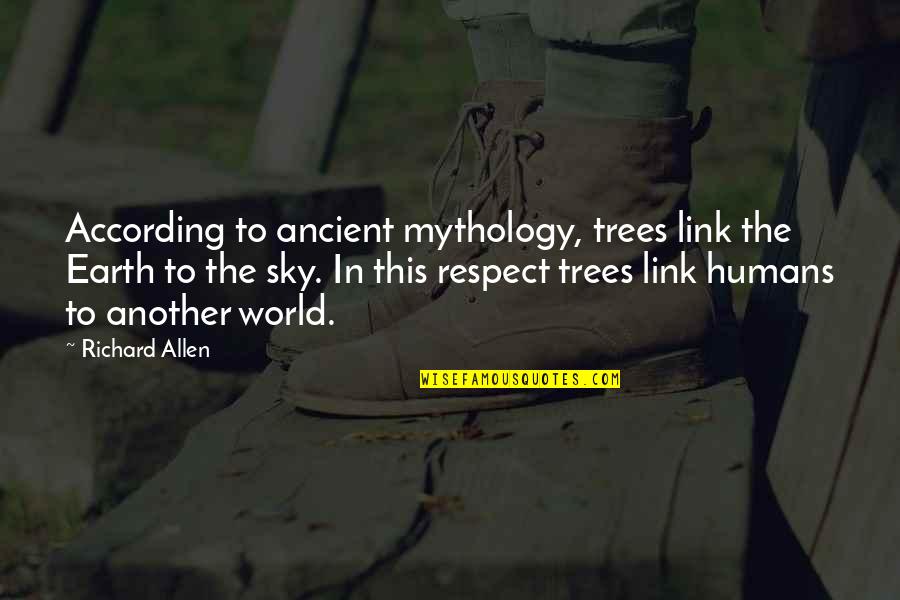 According to ancient mythology, trees link the Earth to the sky. In this respect trees link humans to another world.
—
Richard Allen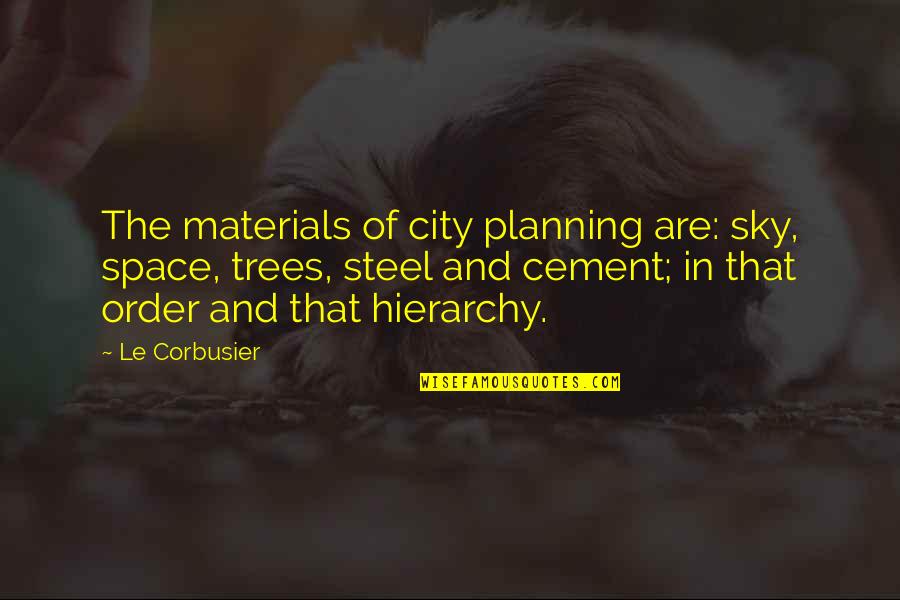 The materials of city planning are: sky, space, trees, steel and cement; in that order and that hierarchy.
—
Le Corbusier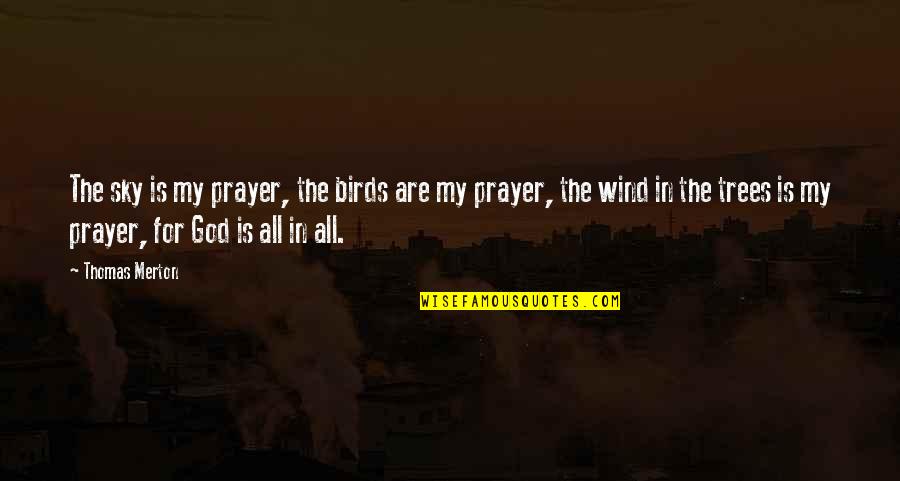 The sky is my prayer, the birds are my prayer, the wind in the trees is my prayer, for God is all in all.
—
Thomas Merton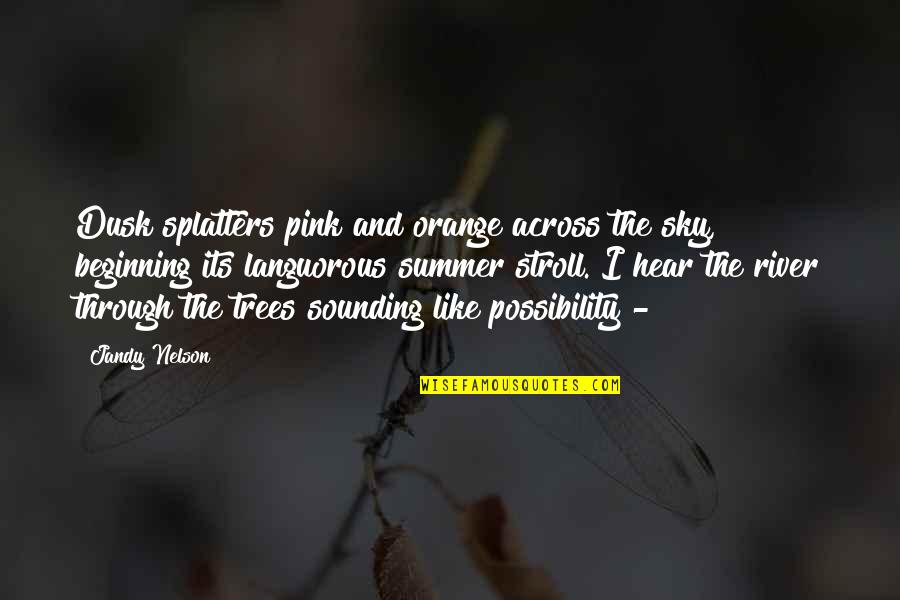 Dusk splatters pink and orange across the sky, beginning its languorous summer stroll. I hear the river through the trees sounding like possibility -
—
Jandy Nelson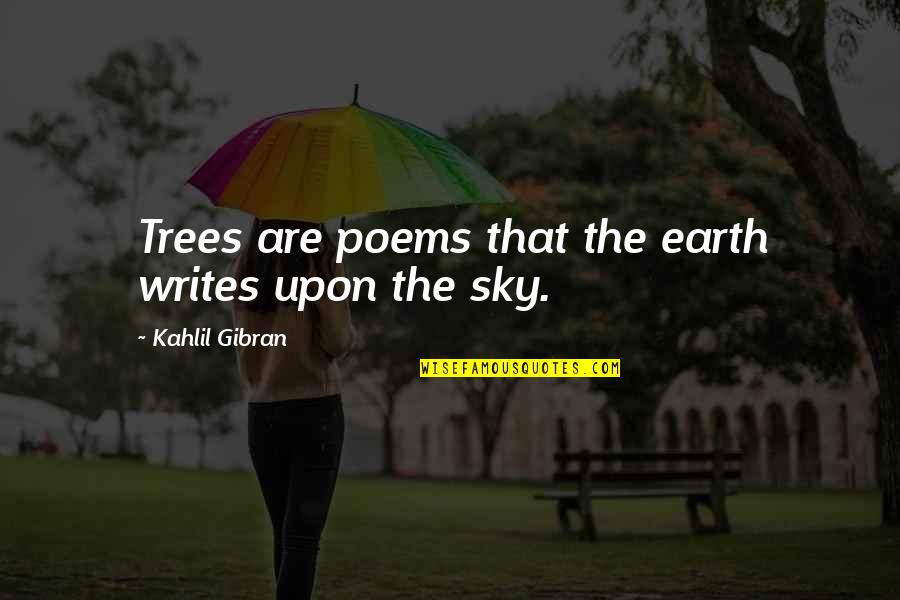 Trees are poems that the earth writes upon the sky.
—
Kahlil Gibran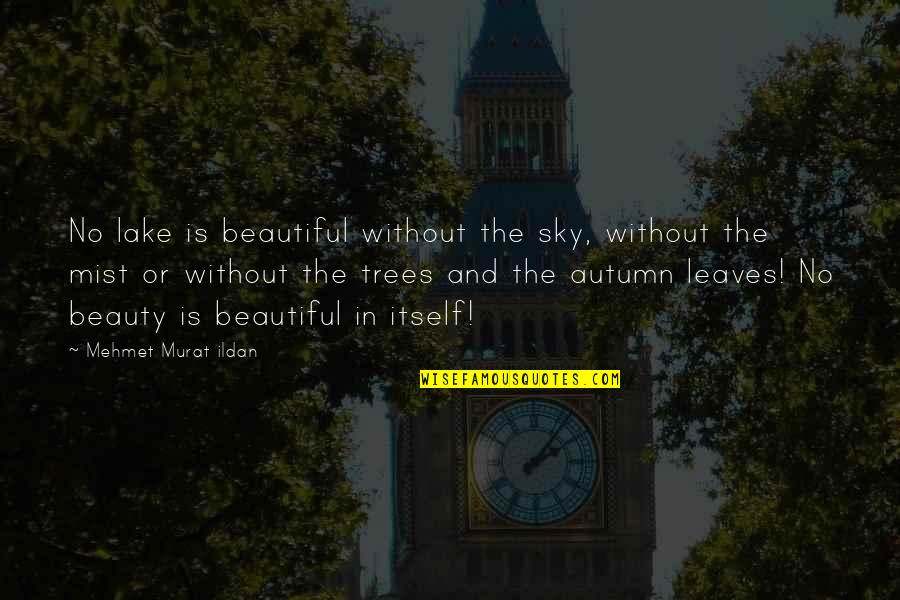 No lake is beautiful without the sky, without the mist or without the trees and the autumn leaves! No beauty is beautiful in itself! —
Mehmet Murat Ildan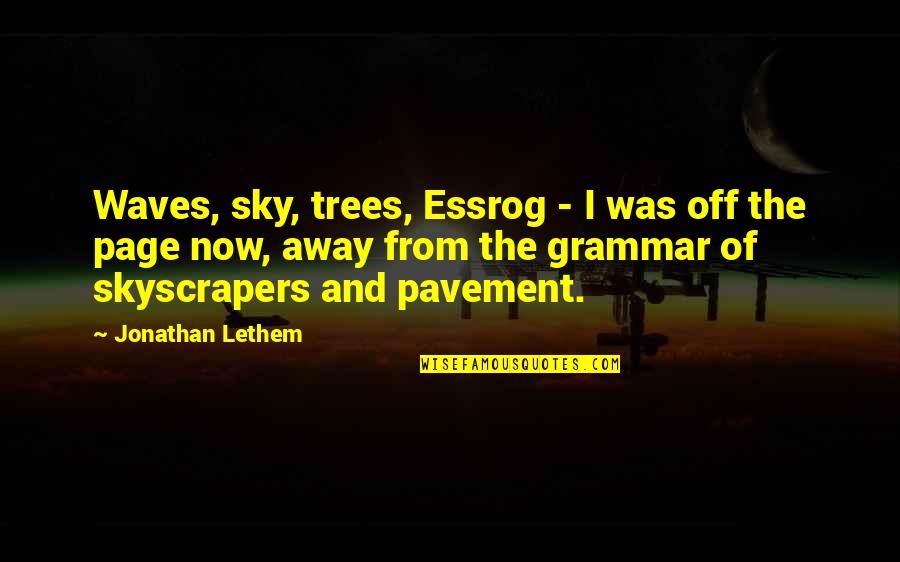 Waves, sky, trees, Essrog - I was off the page now, away from the grammar of skyscrapers and pavement. —
Jonathan Lethem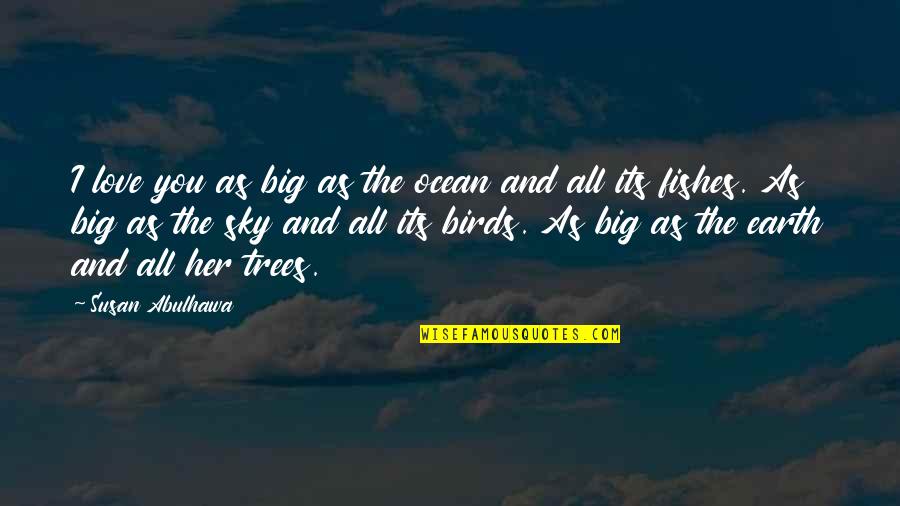 I love you as big as the ocean and all its fishes. As big as the sky and all its birds. As big as the earth and all her trees. —
Susan Abulhawa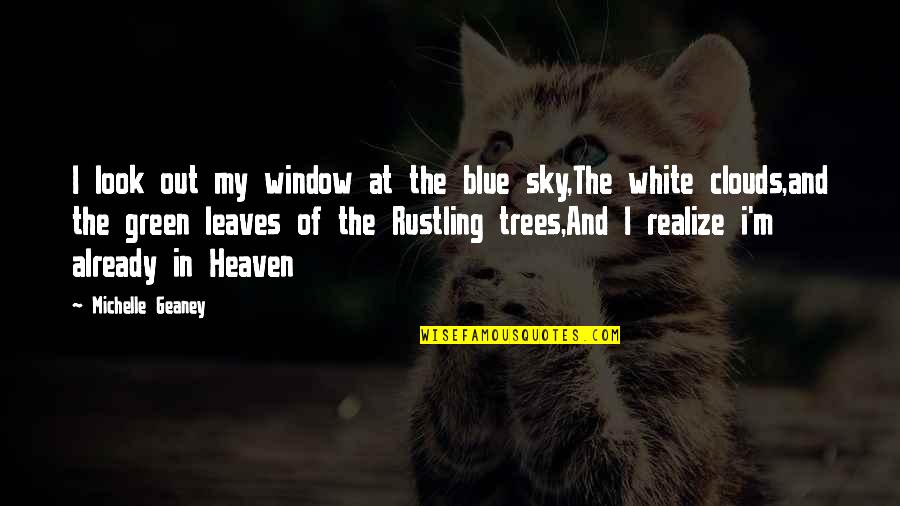 I look out my window at the blue sky,
The white clouds,
and the green leaves of the Rustling trees,
And I realize i'm already in Heaven —
Michelle Geaney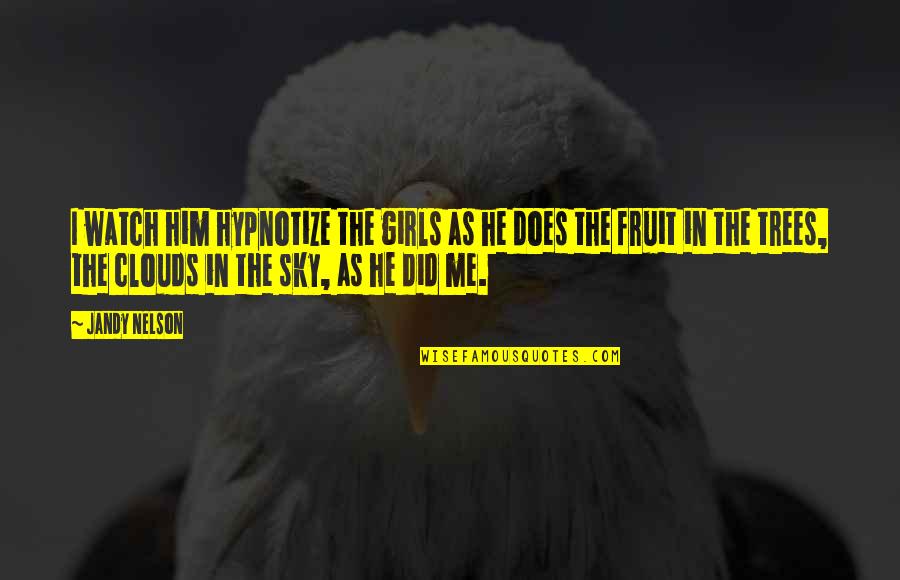 I watch him hypnotize the girls as he does the fruit in the trees, the clouds in the sky, as he did me. —
Jandy Nelson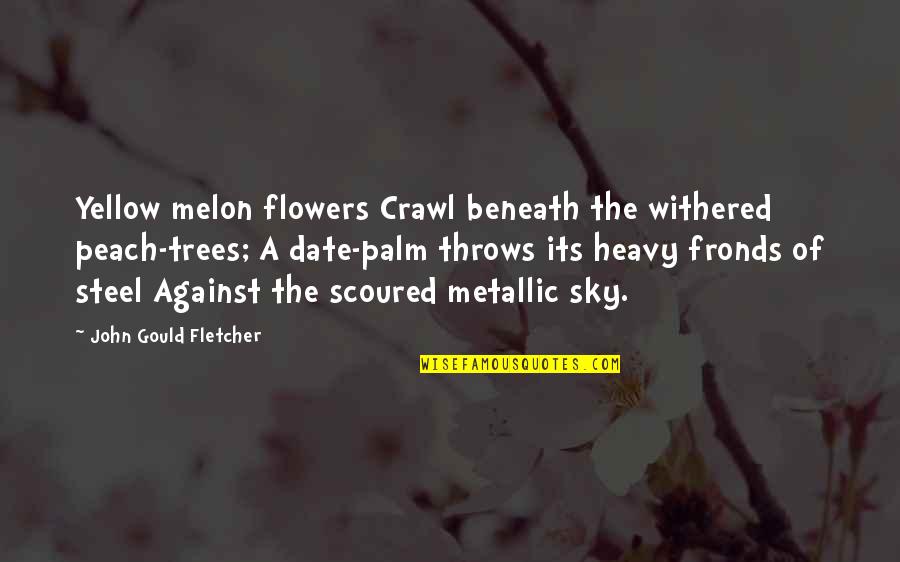 Yellow melon flowers Crawl beneath the withered peach-trees; A date-palm throws its heavy fronds of steel Against the scoured metallic sky. —
John Gould Fletcher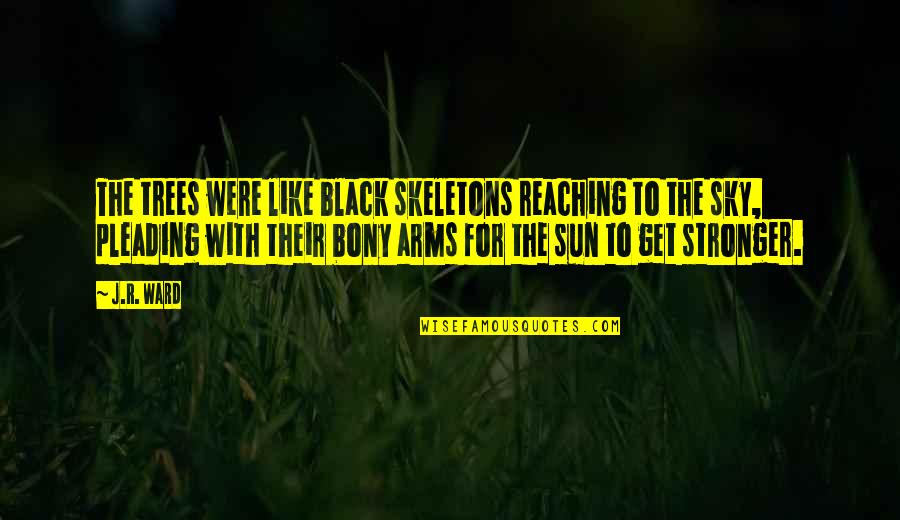 The trees were like black skeletons reaching to the sky, pleading with their bony arms for the sun to get stronger. —
J.R. Ward
I glanced out the window at the signs of spring. The sky was almost blue, the trees were almost budding, the sun was almost bright. —
Millard Kaufman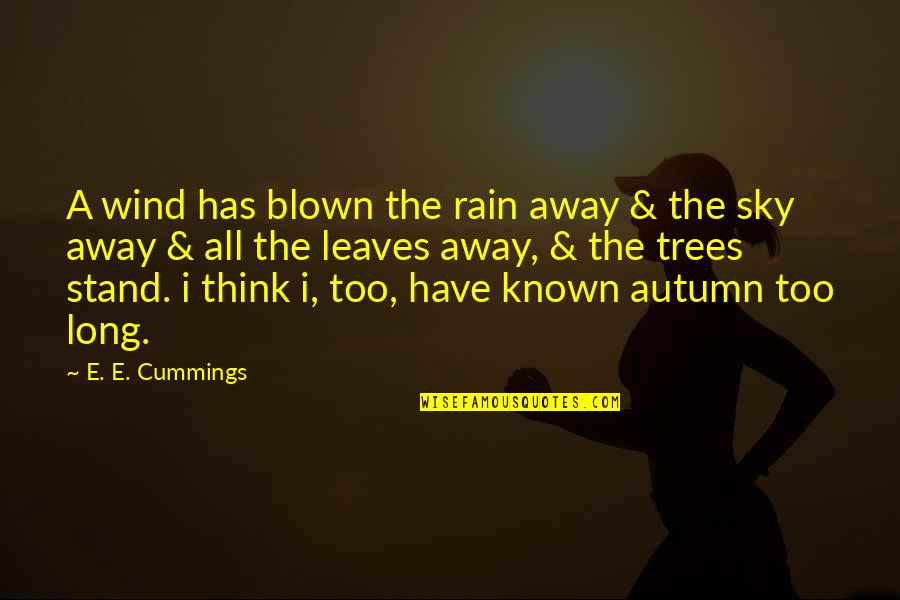 A wind has blown the rain away & the sky away & all the leaves away, & the trees stand. i think i, too, have known autumn too long. —
E. E. Cummings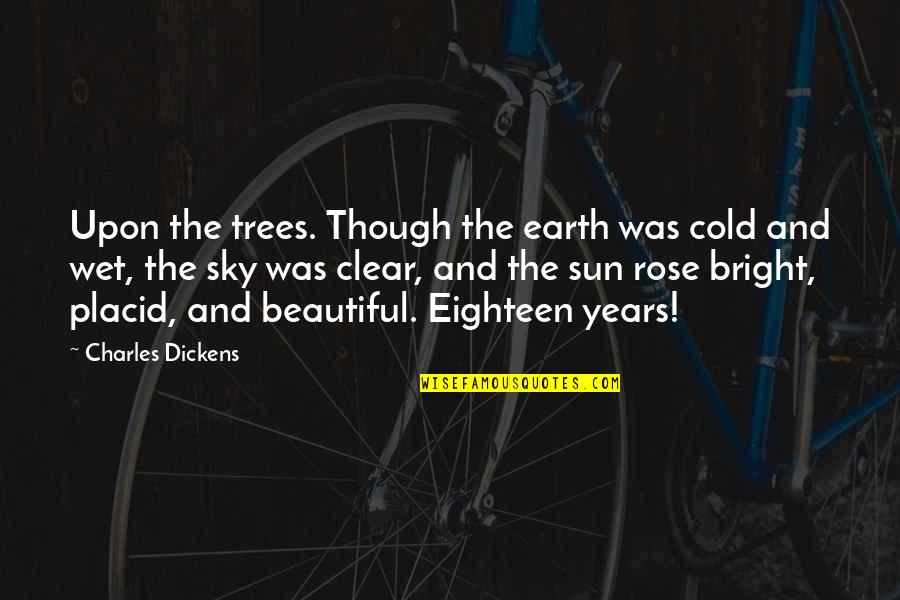 Upon the trees. Though the earth was cold and wet, the sky was clear, and the sun rose bright, placid, and beautiful. Eighteen years! —
Charles Dickens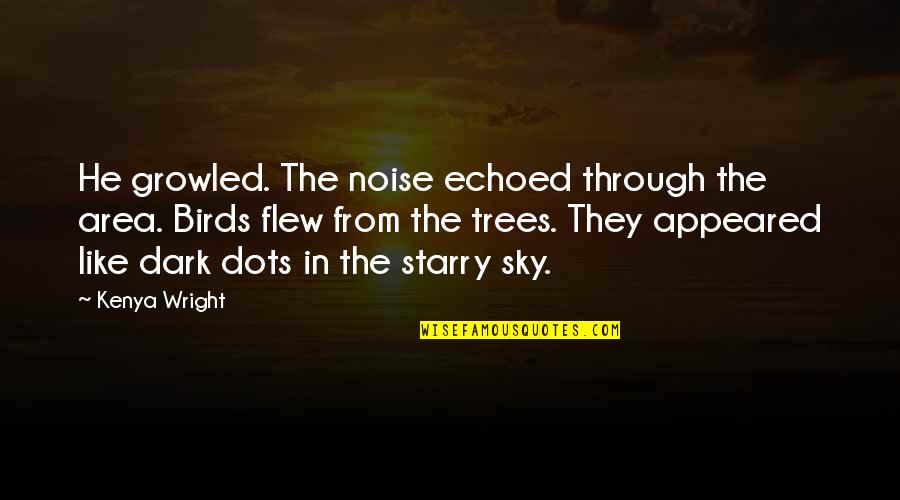 He growled. The noise echoed through the area. Birds flew from the trees. They appeared like dark dots in the starry sky. —
Kenya Wright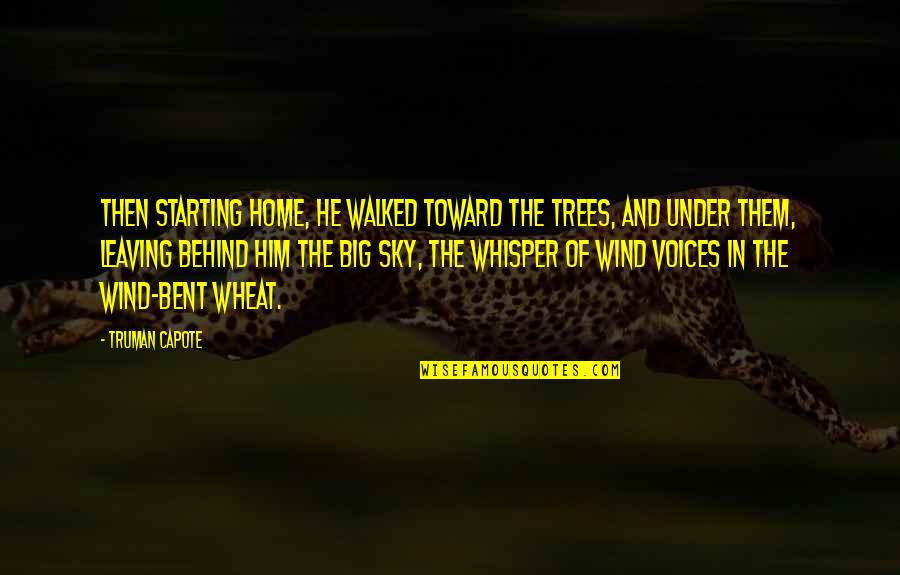 Then starting home, he walked toward the trees, and under them, leaving behind him the big sky, the whisper of wind voices in the wind-bent wheat. —
Truman Capote
Let my armies be the rocks, and the trees, and the birds in the sky. —
Charlemagne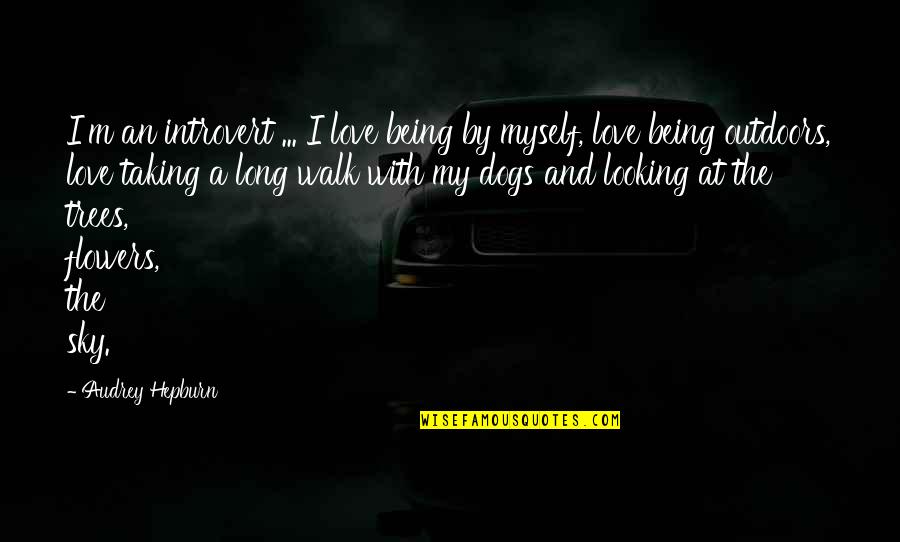 I'm an introvert ... I love being by myself, love being outdoors, love taking a long walk with my dogs and looking at the trees, flowers, the sky. —
Audrey Hepburn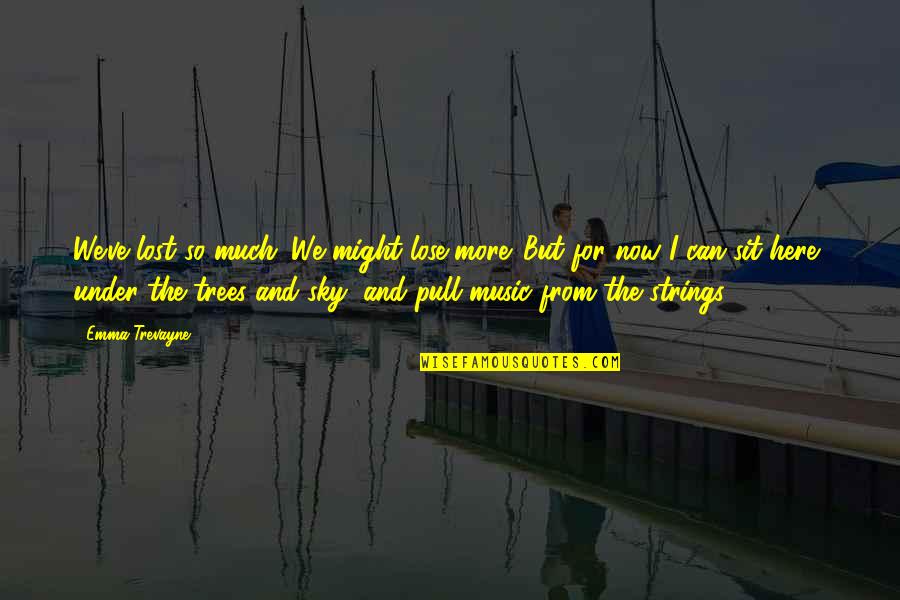 We've lost so much. We might lose more. But for now I can sit here, under the trees and sky, and pull music from the strings. —
Emma Trevayne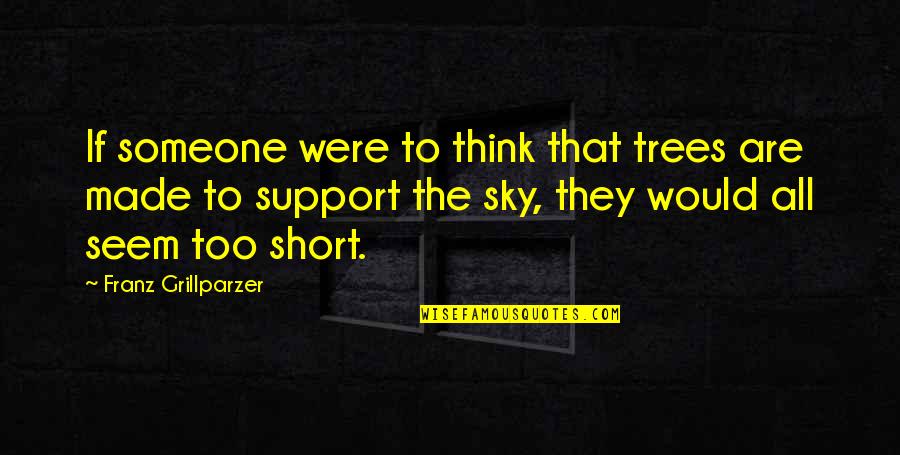 If someone were to think that trees are made to support the sky, they would all seem too short. —
Franz Grillparzer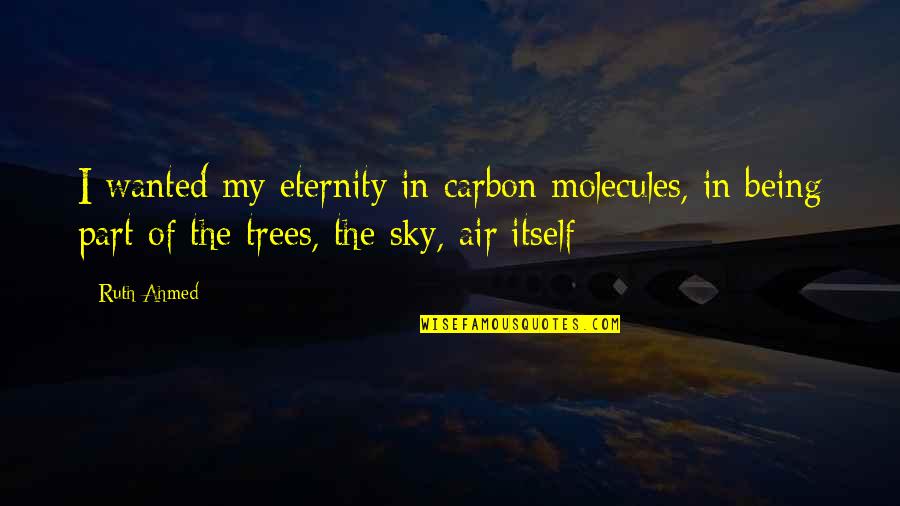 I wanted my eternity in carbon molecules, in being part of the trees, the sky, air itself —
Ruth Ahmed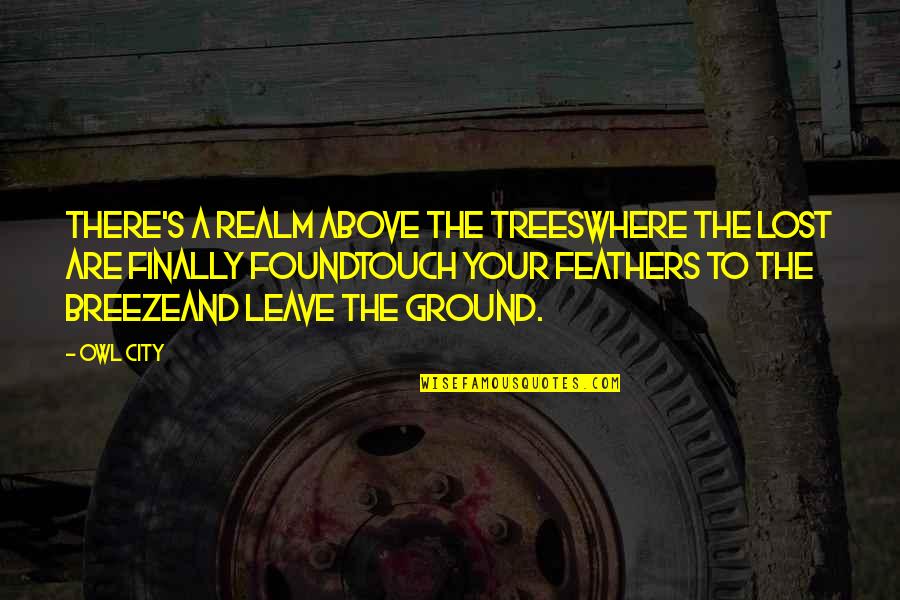 There's a realm above the trees
Where the lost are finally found
Touch your feathers to the breeze
And leave the ground. —
Owl City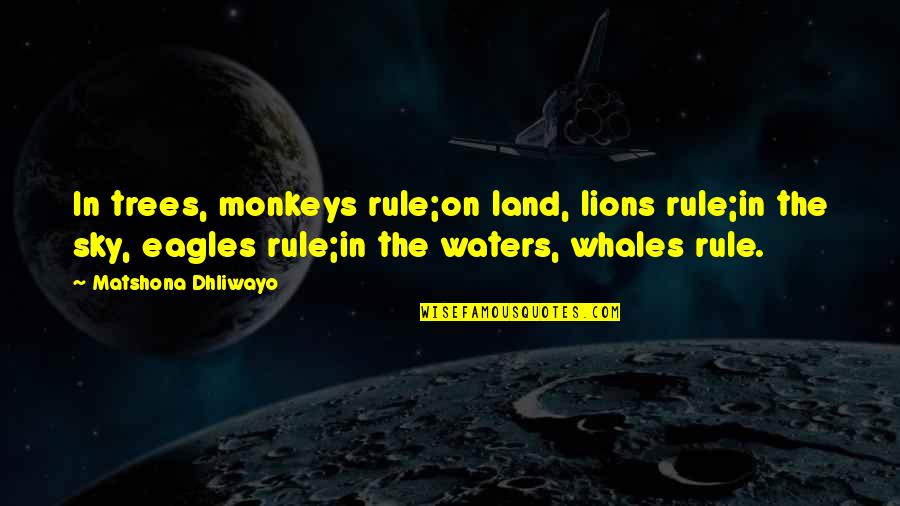 In trees, monkeys rule;
on land, lions rule;
in the sky, eagles rule;
in the waters, whales rule. —
Matshona Dhliwayo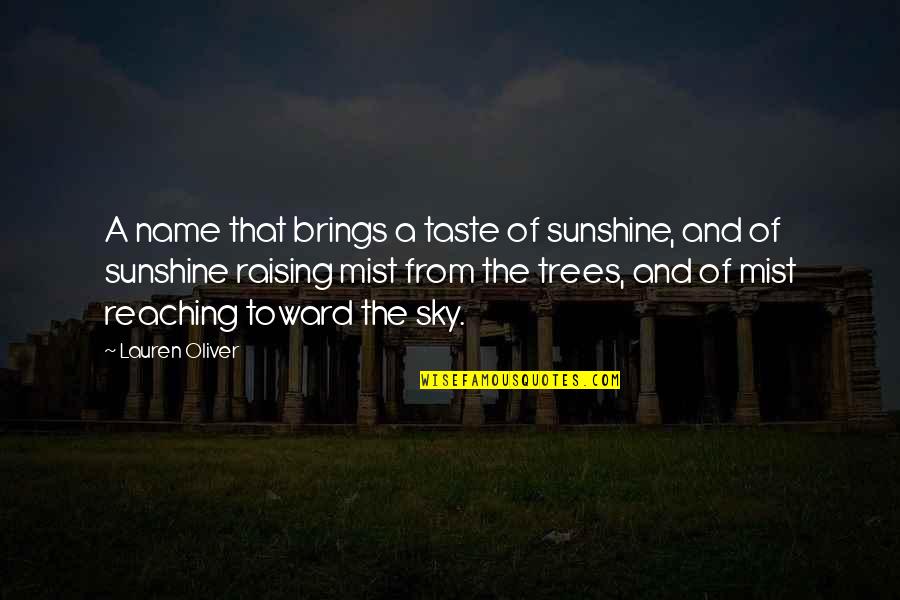 A name that brings a taste of sunshine, and of sunshine raising mist from the trees, and of mist reaching toward the sky. —
Lauren Oliver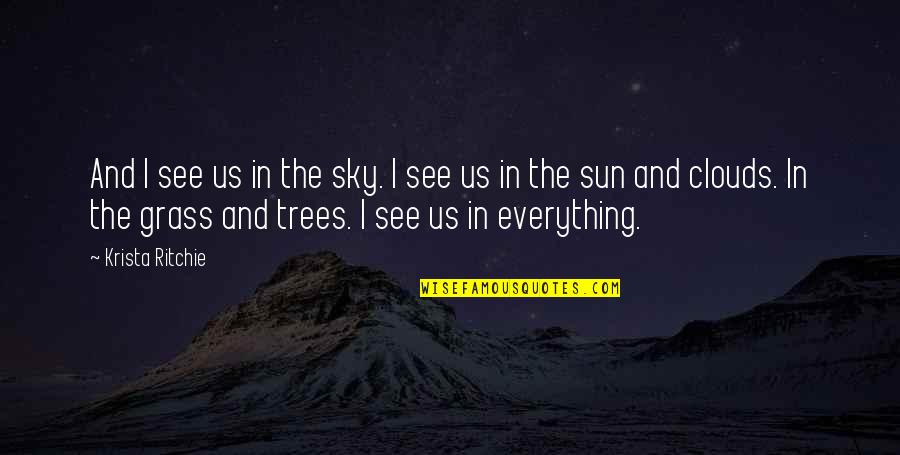 And I see us in the sky. I see us in the sun and clouds. In the grass and trees. I see us in everything. —
Krista Ritchie
Sometimes, one trembling star comes in the clear sky and makes me think the world beautiful and we maggots deforming even the trees with our lusts. —
Virginia Woolf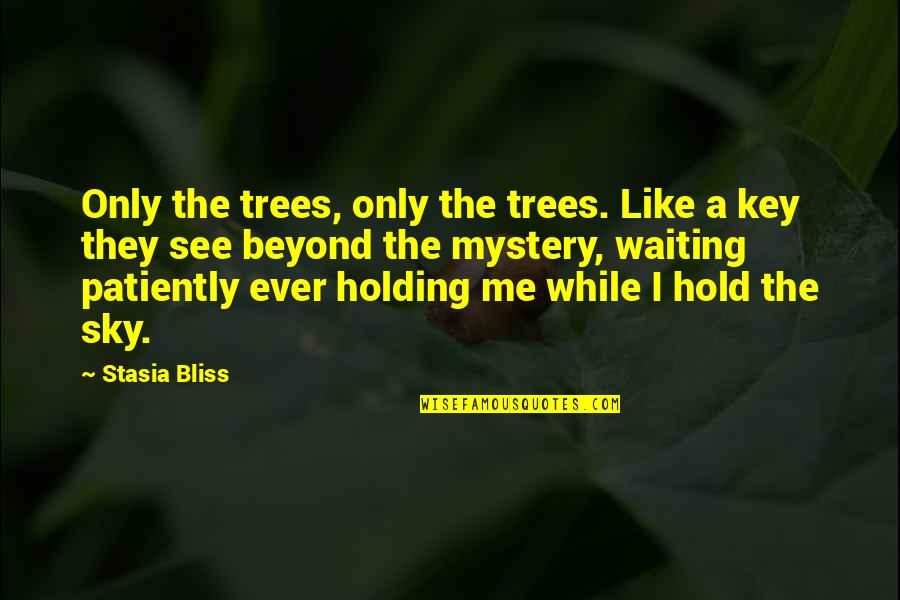 Only the trees, only the trees. Like a key they see beyond the mystery, waiting patiently ever holding me while I hold the sky. —
Stasia Bliss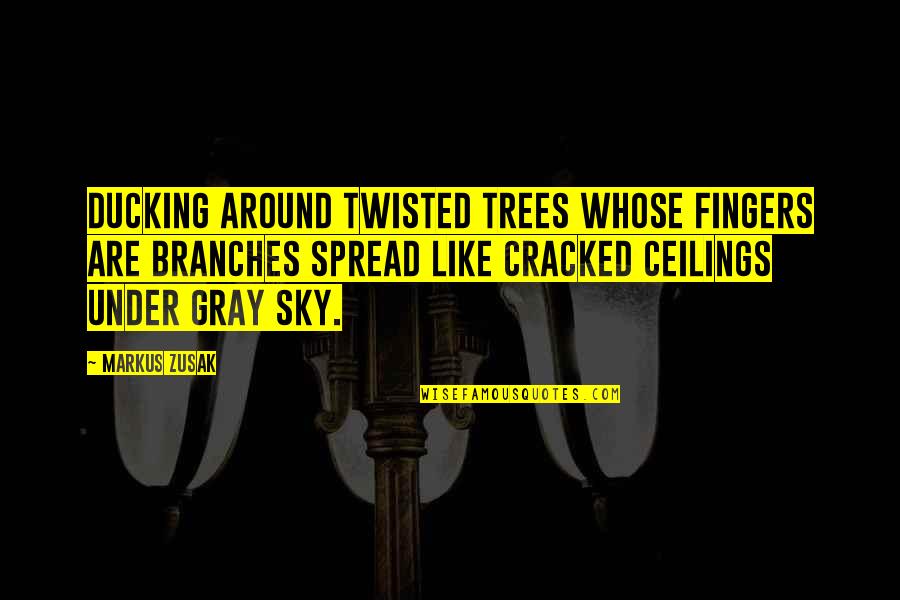 Ducking around twisted trees whose fingers are branches spread like cracked ceilings under gray sky. —
Markus Zusak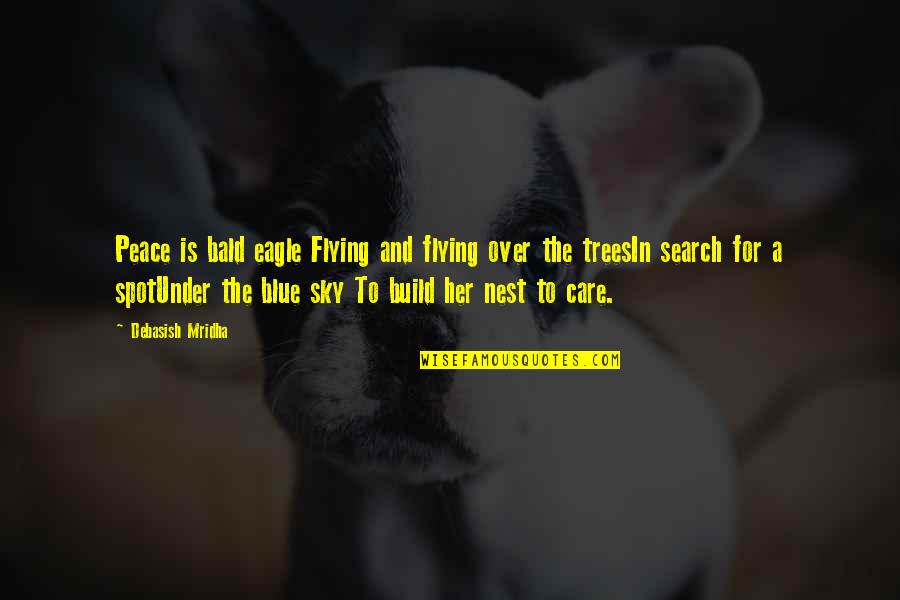 Peace is bald eagle
Flying and flying over the trees
In search for a spot
Under the blue sky
To build her nest to care. —
Debasish Mridha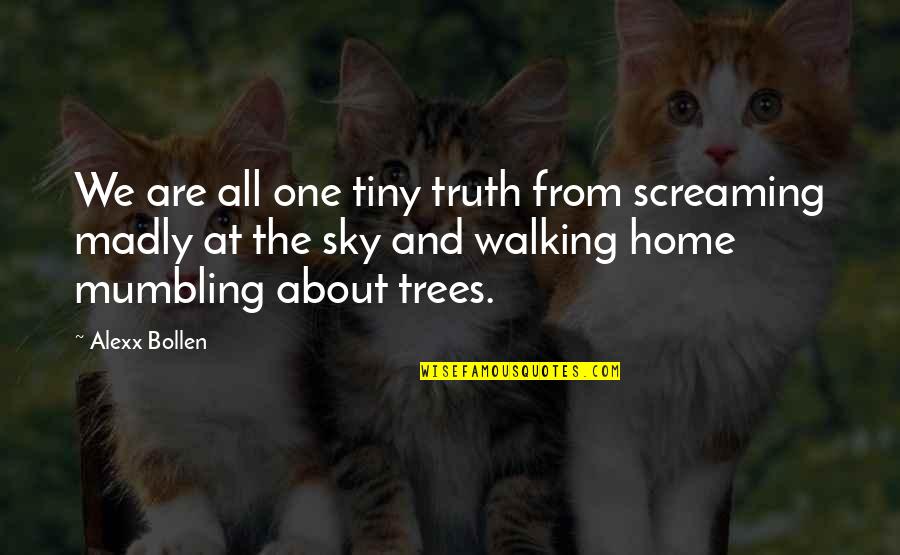 We are all one tiny truth from screaming madly at the sky and walking home mumbling about trees. —
Alexx Bollen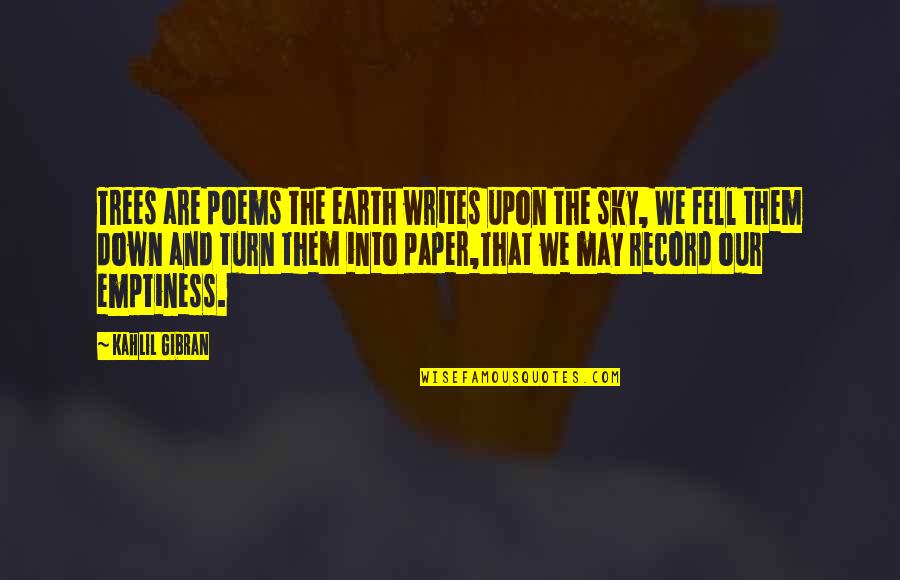 Trees are poems the earth writes upon the sky, We fell them down and turn them into paper,
That we may record our emptiness. —
Kahlil Gibran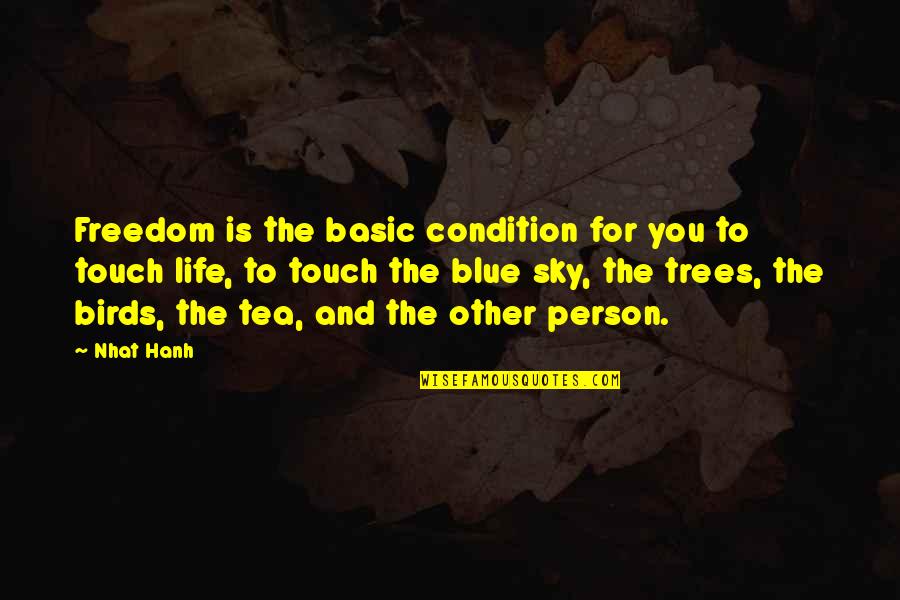 Freedom is the basic condition for you to touch life, to touch the blue sky, the trees, the birds, the tea, and the other person. —
Nhat Hanh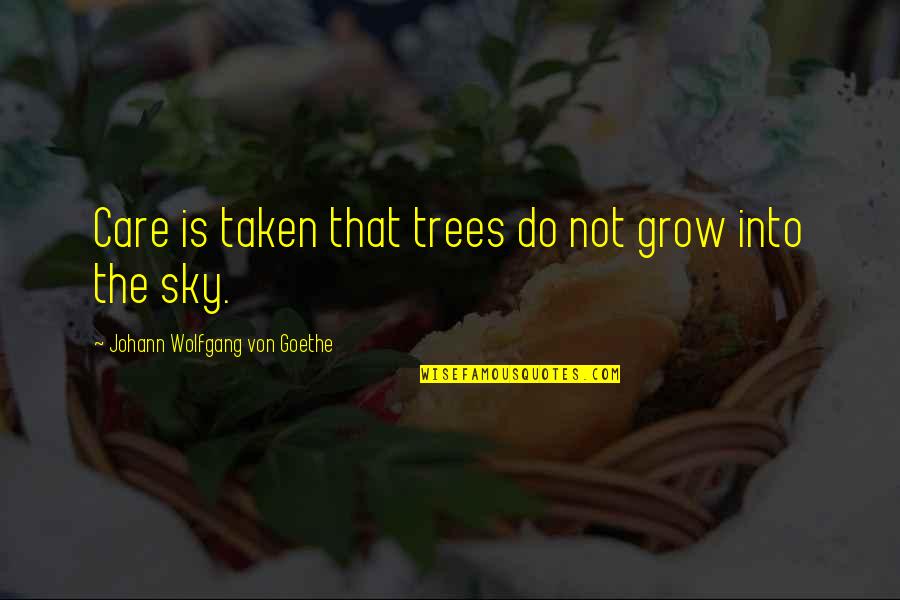 Care is taken that trees do not grow into the sky. —
Johann Wolfgang Von Goethe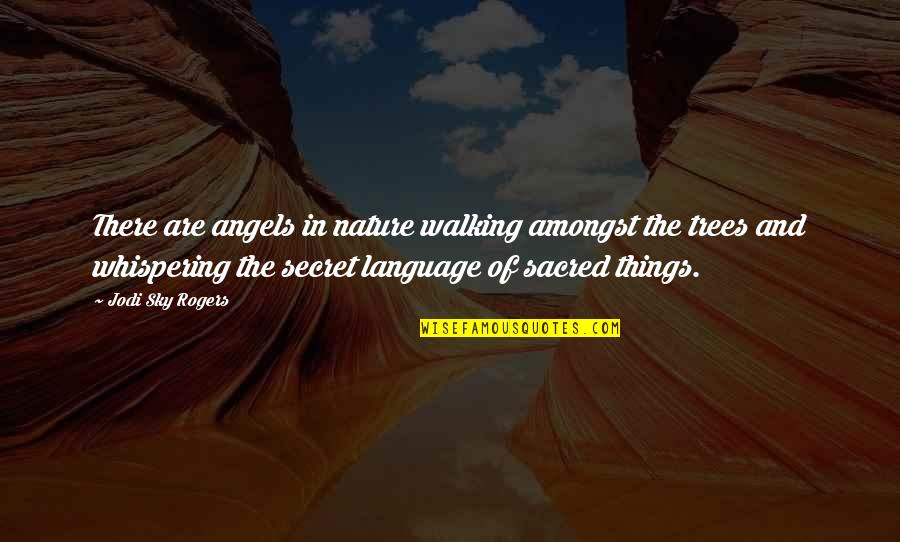 There are angels in nature walking amongst the trees and whispering the secret language of sacred things. —
Jodi Sky Rogers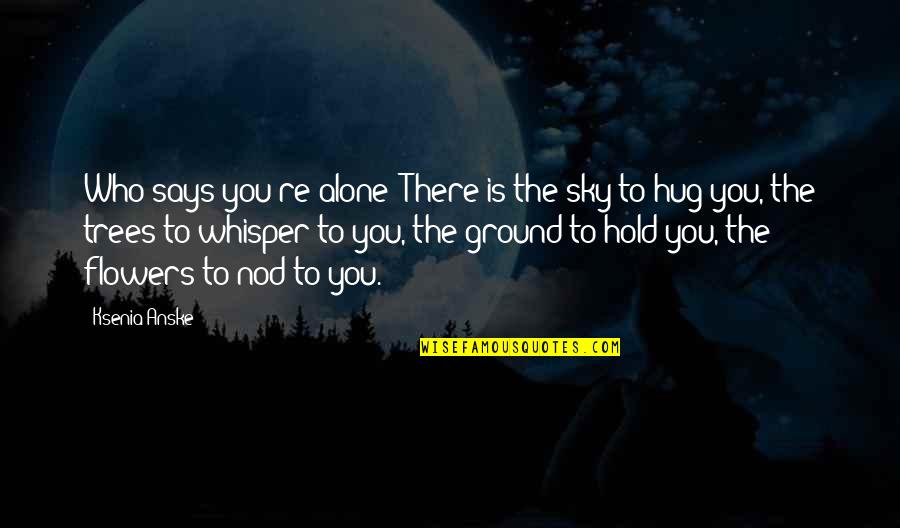 Who says you're alone? There is the sky to hug you, the trees to whisper to you, the ground to hold you, the flowers to nod to you. —
Ksenia Anske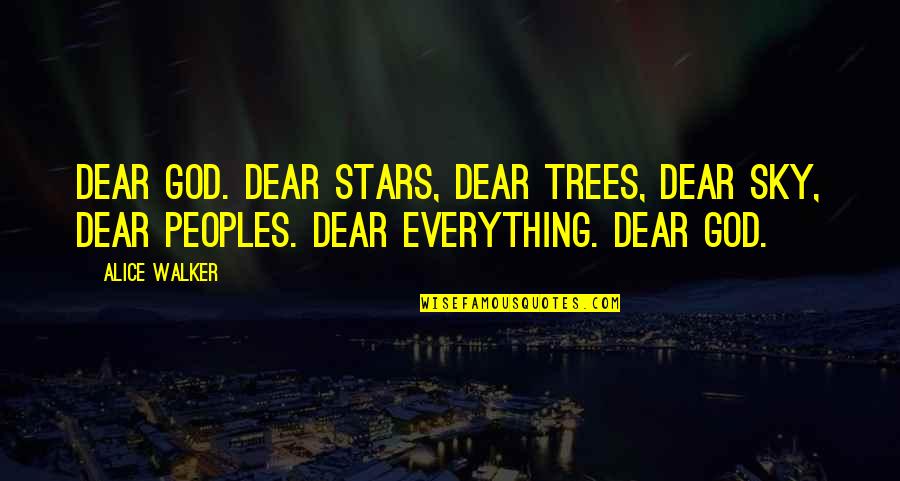 Dear God. Dear stars, dear trees, dear sky, dear peoples. Dear Everything. Dear God. —
Alice Walker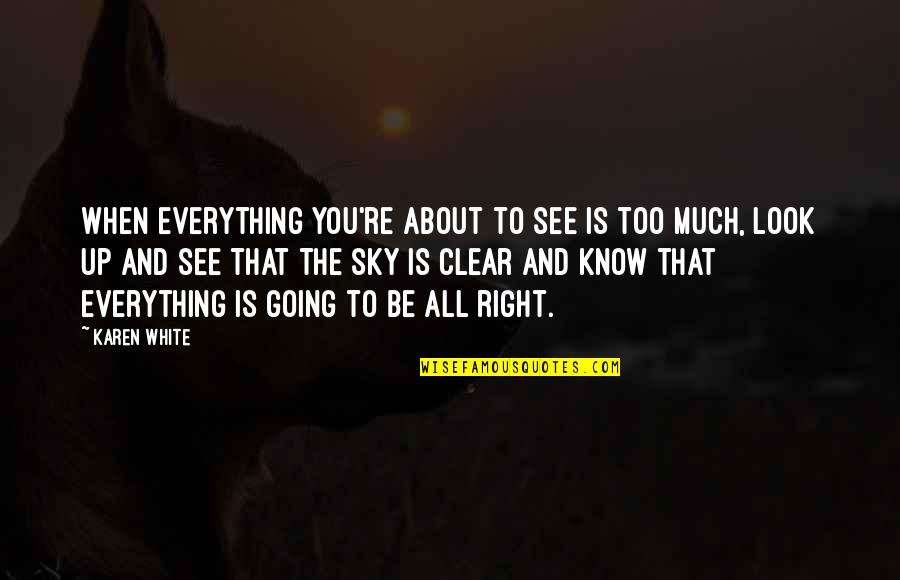 When everything you're about to see is too much, look up and see that the sky is clear and know that everything is going to be all right. —
Karen White