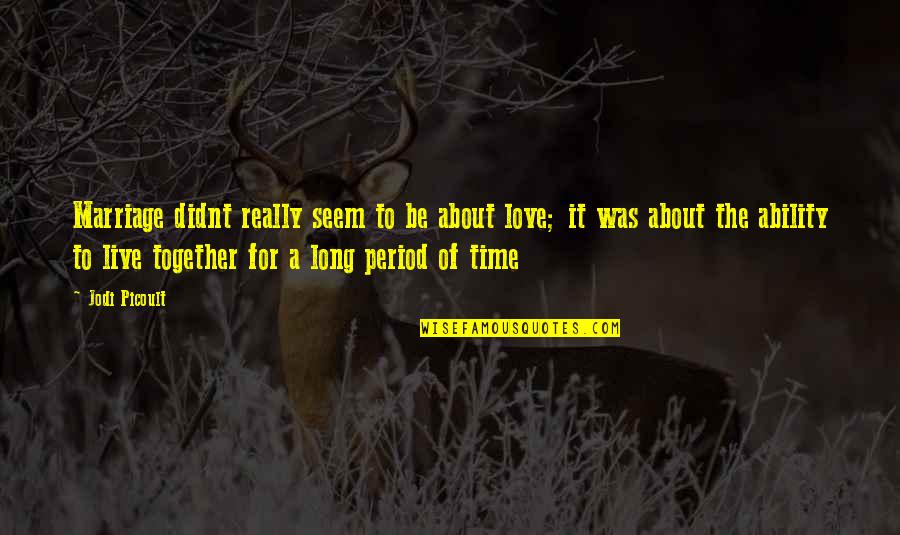 Marriage didnt really seem to be about love; it was about the ability to live together for a long period of time
—
Jodi Picoult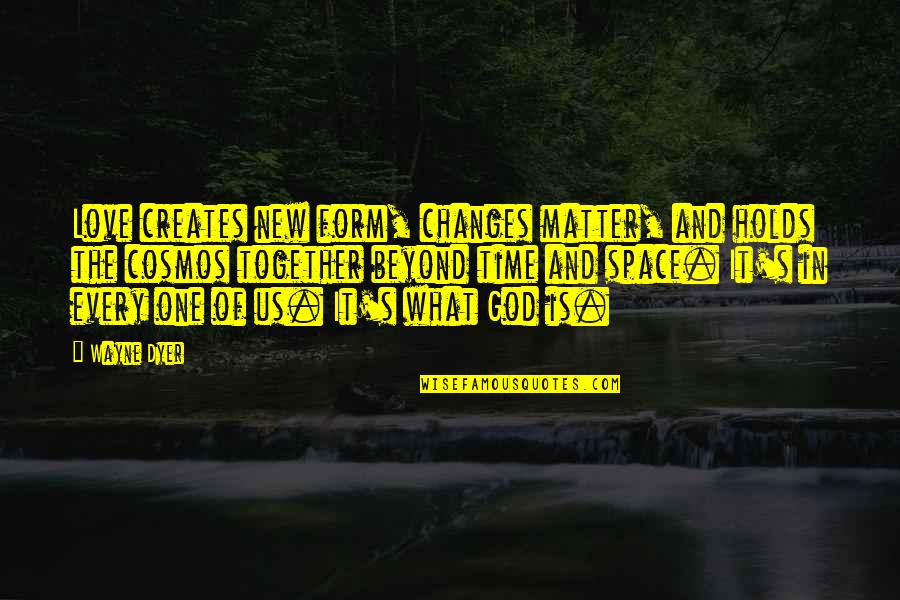 Love creates new form, changes matter, and holds the cosmos together beyond time and space. It's in every one of us. It's what God is.
—
Wayne Dyer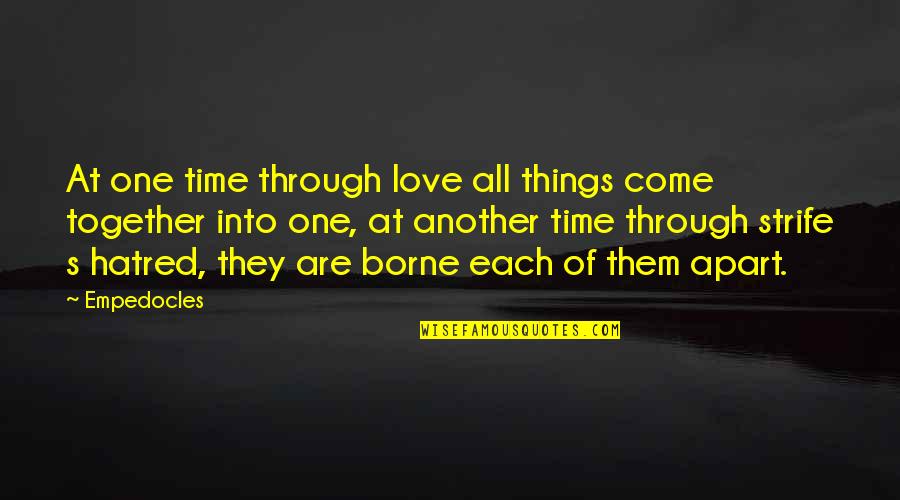 At one time through love all things come together into one, at another time through strife s hatred, they are borne each of them apart.
—
Empedocles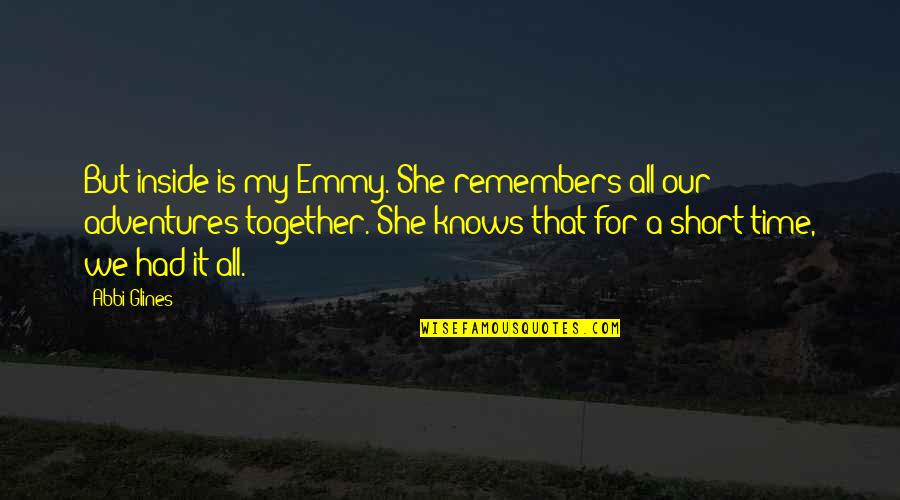 But inside is my Emmy. She remembers all our adventures together. She knows that for a short time, we had it all.
—
Abbi Glines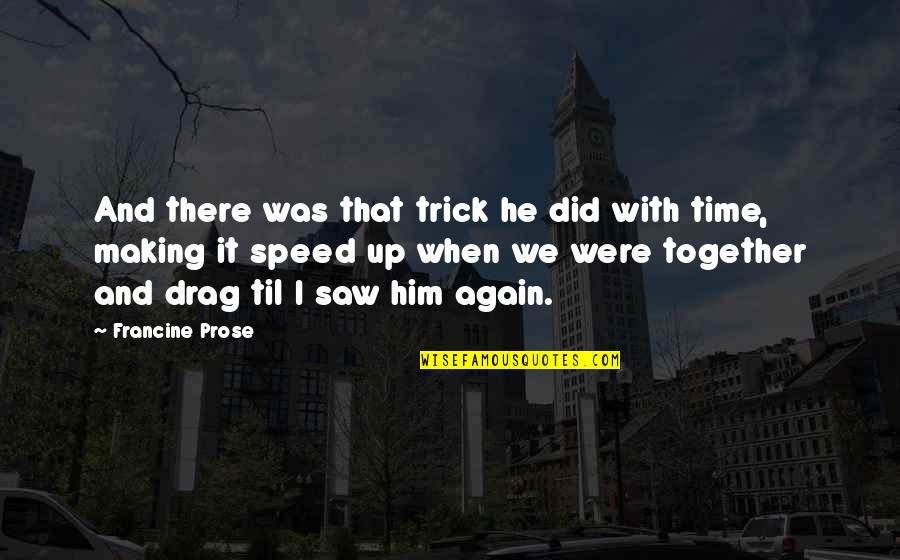 And there was that trick he did with time, making it speed up when we were together and drag til I saw him again.
—
Francine Prose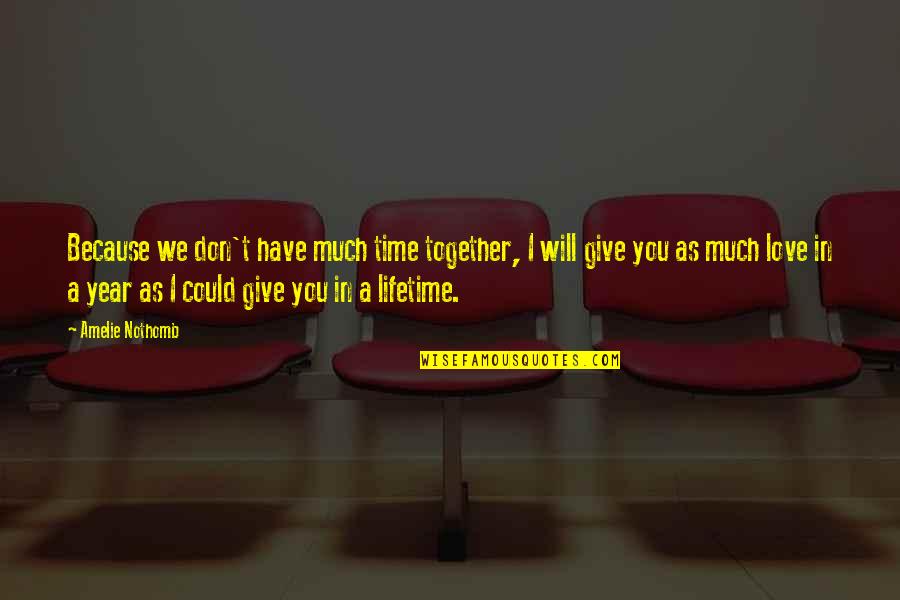 Because we don't have much time together, I will give you as much love in a year as I could give you in a lifetime.
—
Amelie Nothomb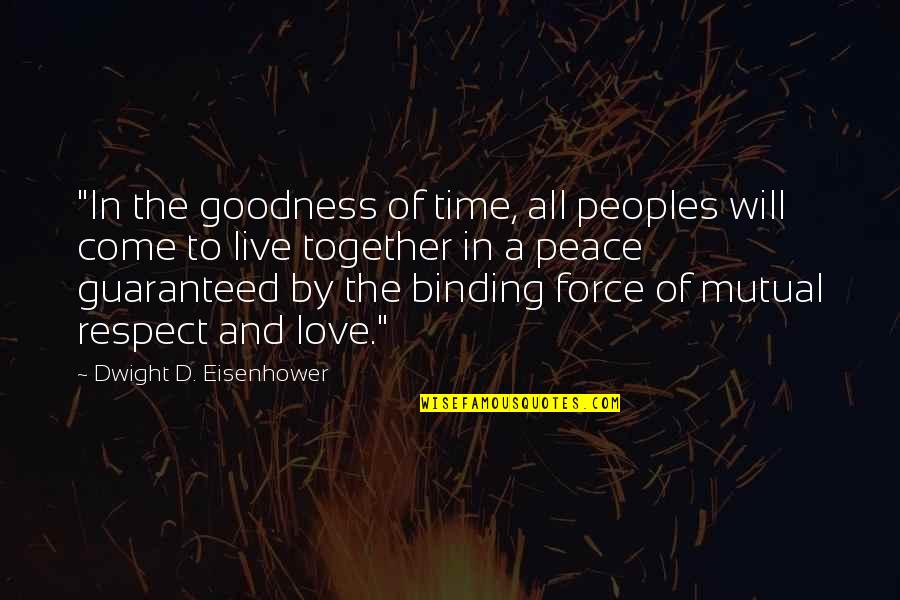 "In the goodness of time, all peoples will come to live together in a peace guaranteed by the binding force of mutual respect and love."
—
Dwight D. Eisenhower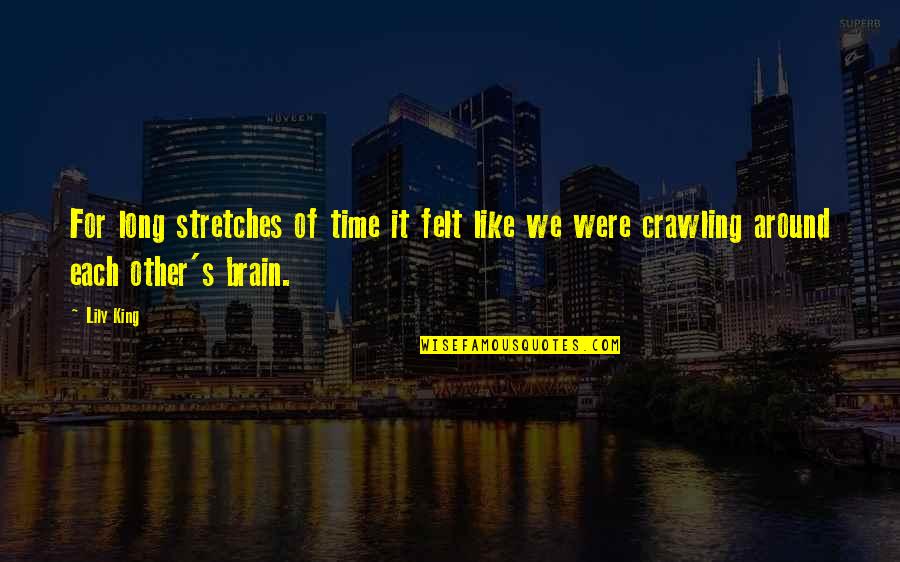 For long stretches of time it felt like we were crawling around each other's brain.
—
Lily King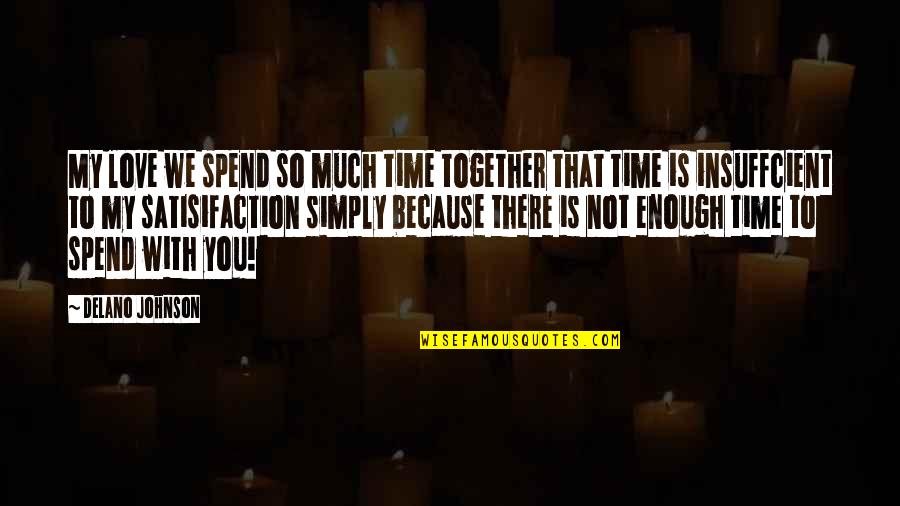 My love we spend so much time together that time is insuffcient to my satisifaction simply because there is not enough time to spend with you!
—
Delano Johnson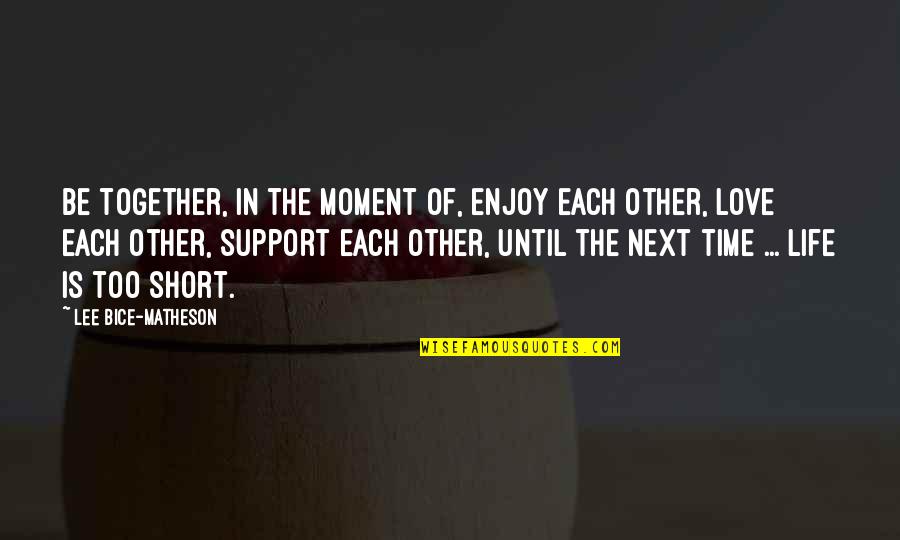 Be together, in the moment of, enjoy each other, love each other, support each other, until the next time ... Life is too short.
—
Lee Bice-Matheson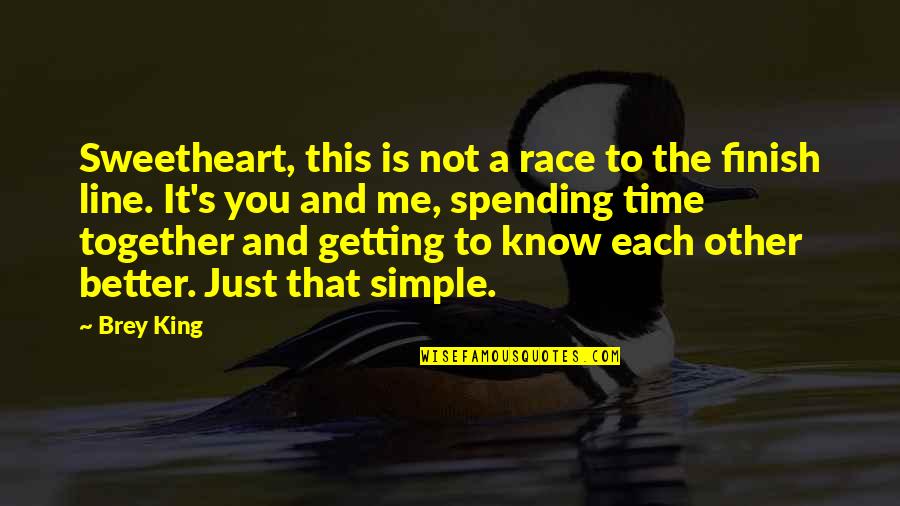 Sweetheart, this is not a race to the finish line. It's you and me, spending time together and getting to know each other better. Just that simple.
—
Brey King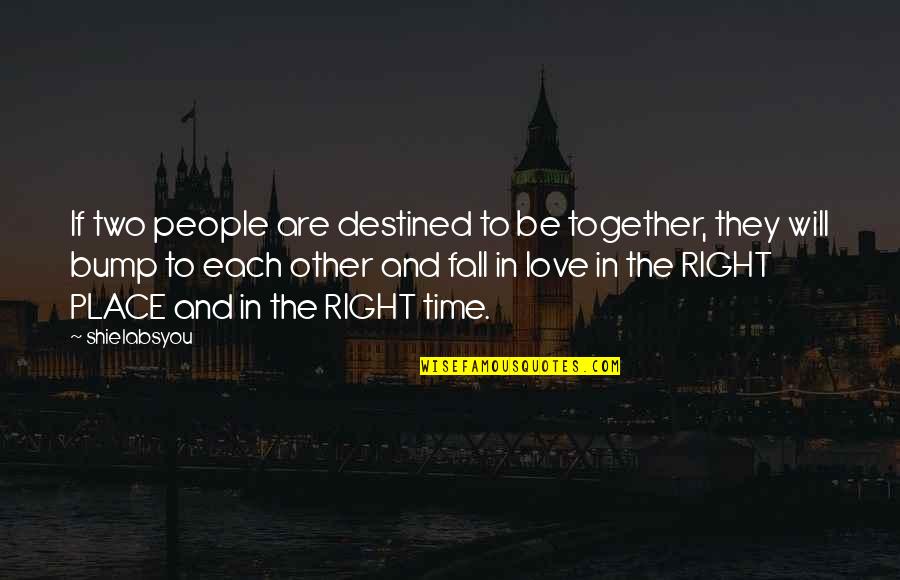 If two people are destined to be together, they will bump to each other and fall in love in the RIGHT PLACE and in the RIGHT time.
—
Shielabsyou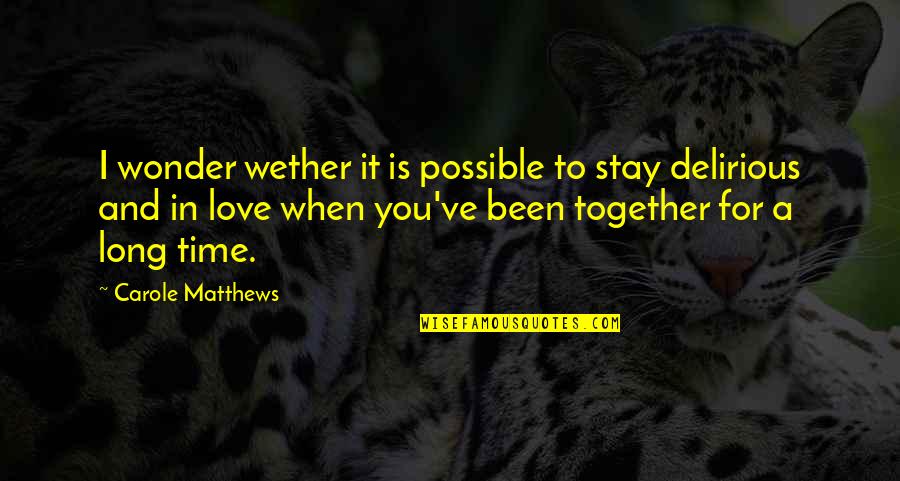 I wonder wether it is possible to stay delirious and in love when you've been together for a long time. —
Carole Matthews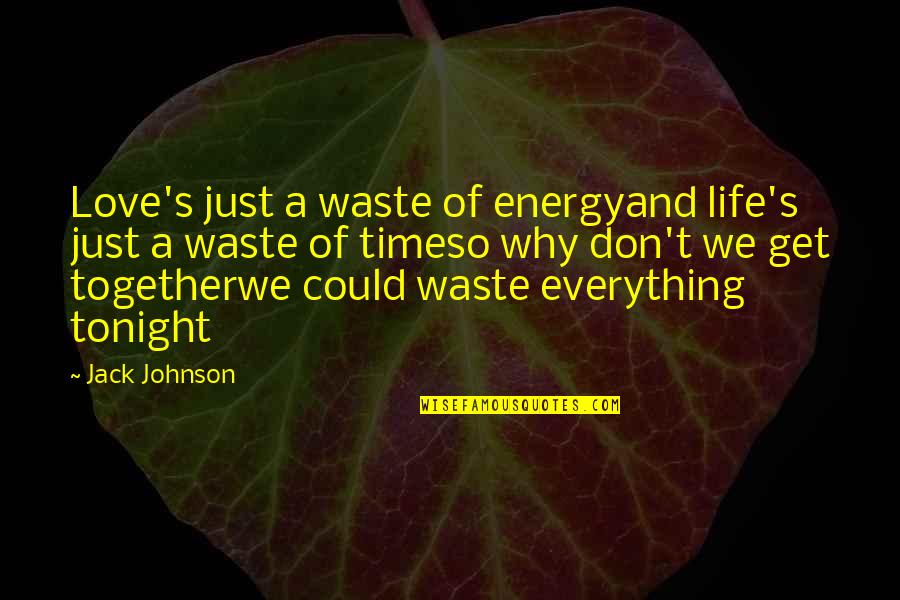 Love's just a waste of energy
and life's just a waste of time
so why don't we get together
we could waste everything tonight —
Jack Johnson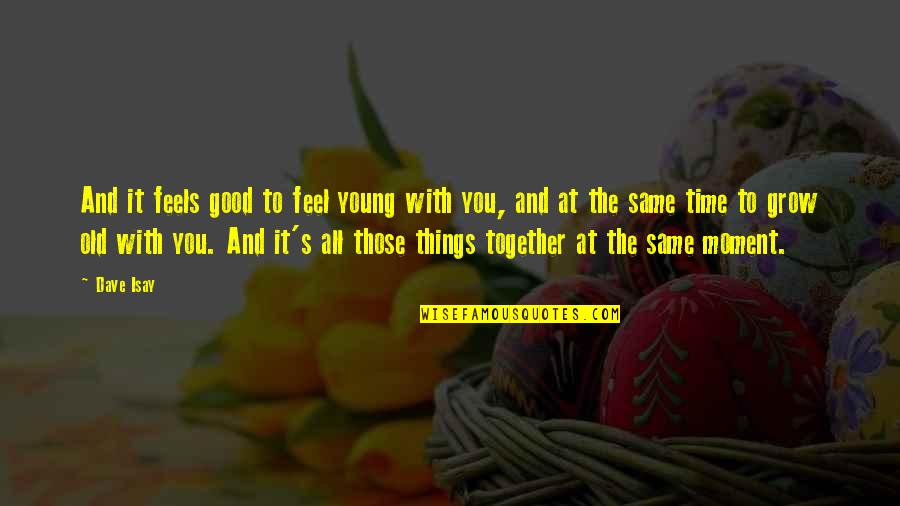 And it feels good to feel young with you, and at the same time to grow old with you. And it's all those things together at the same moment. —
Dave Isay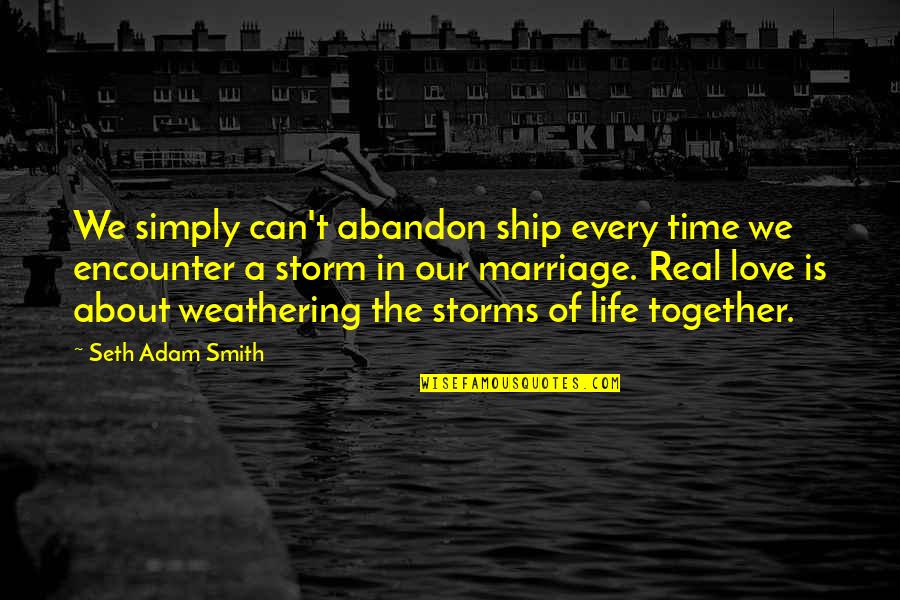 We simply can't abandon ship every time we encounter a storm in our marriage. Real love is about weathering the storms of life together. —
Seth Adam Smith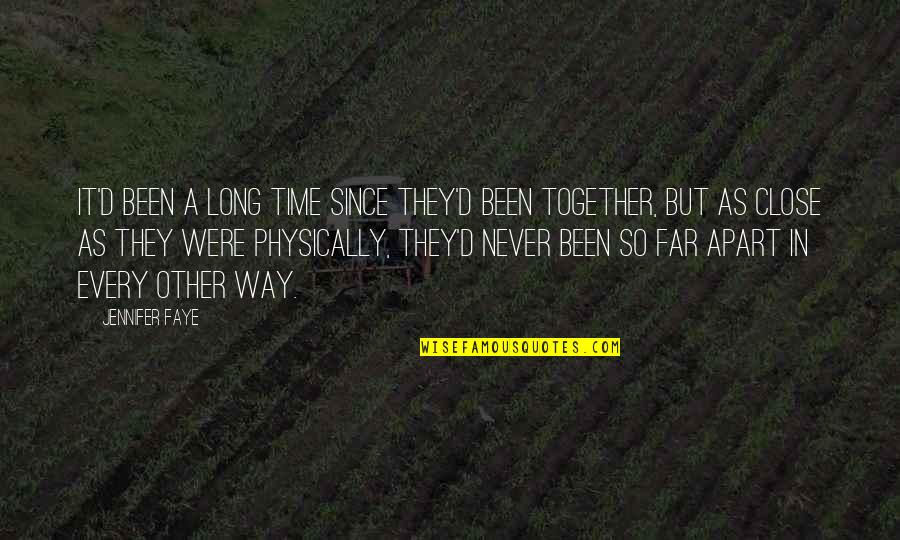 It'd been a long time since they'd been together, but as close as they were physically, they'd never been so far apart in every other way. —
Jennifer Faye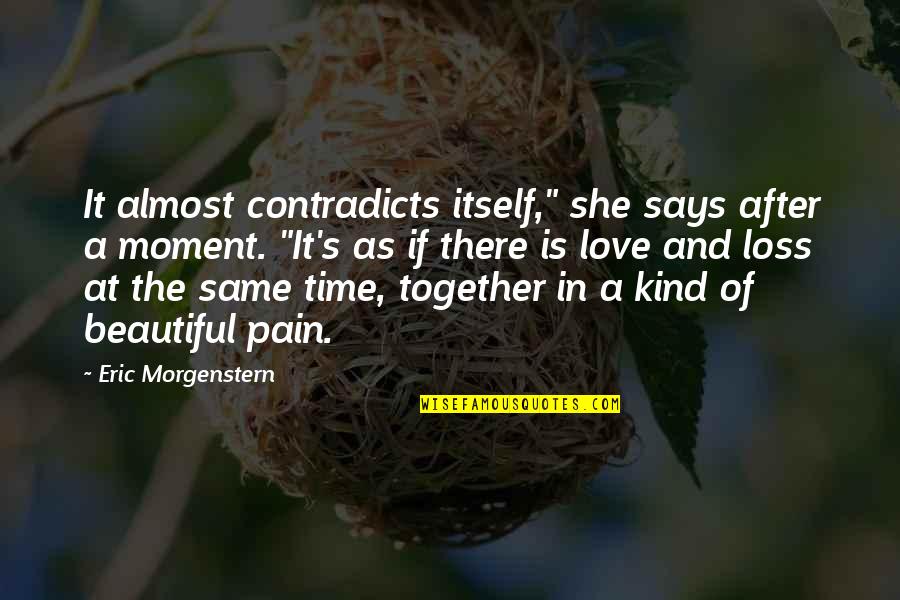 It almost contradicts itself," she says after a moment. "It's as if there is love and loss at the same time, together in a kind of beautiful pain. —
Eric Morgenstern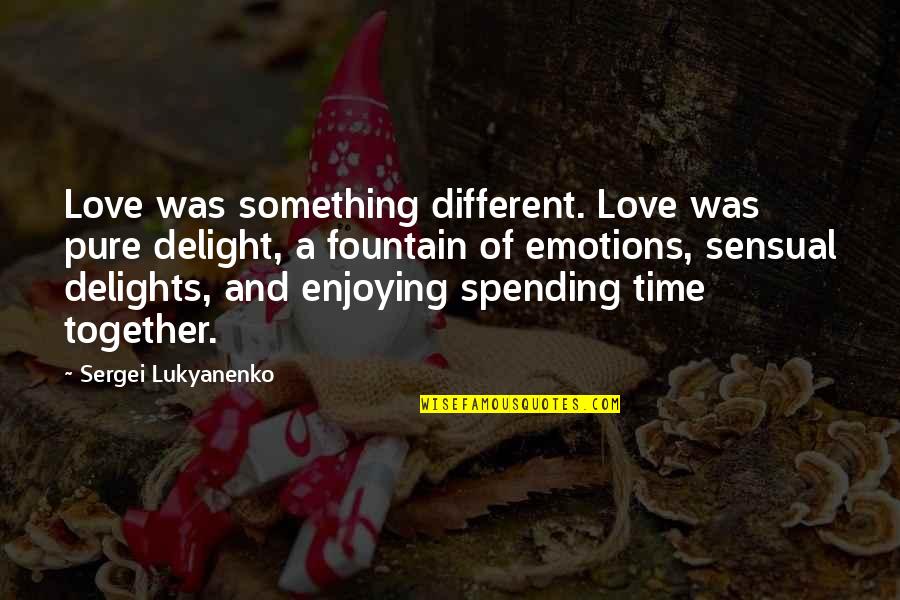 Love was something different. Love was pure delight, a fountain of emotions, sensual delights, and enjoying spending time together. —
Sergei Lukyanenko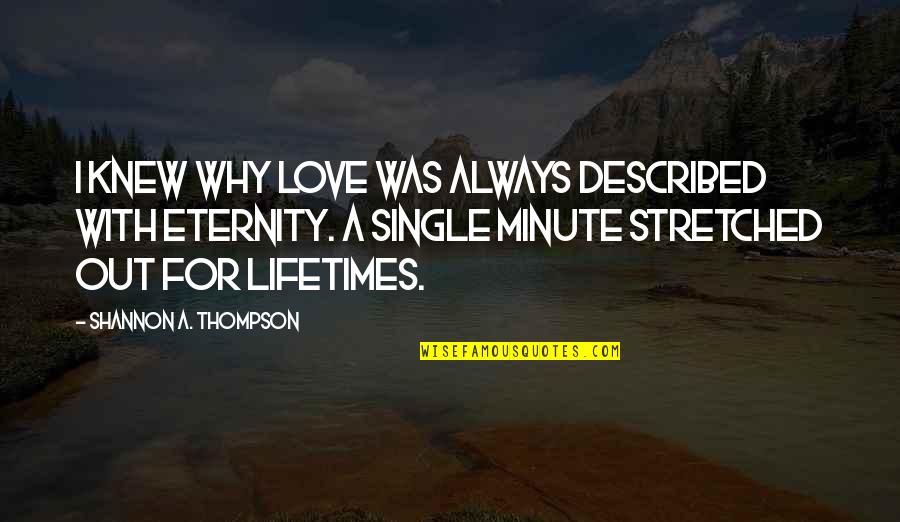 I knew why love was always described with eternity. A single minute stretched out for lifetimes. —
Shannon A. Thompson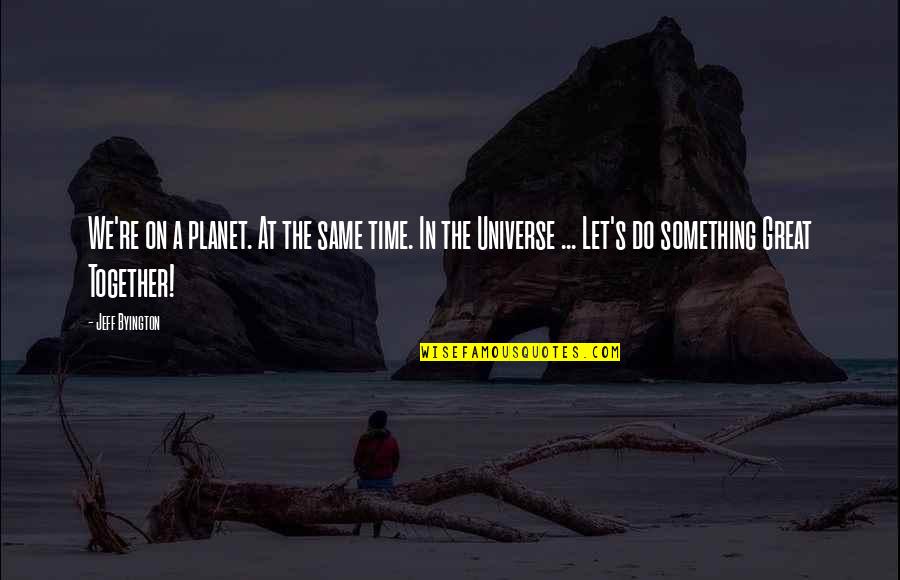 We're on a planet. At the same time. In the Universe ... Let's do something Great Together! —
Jeff Byington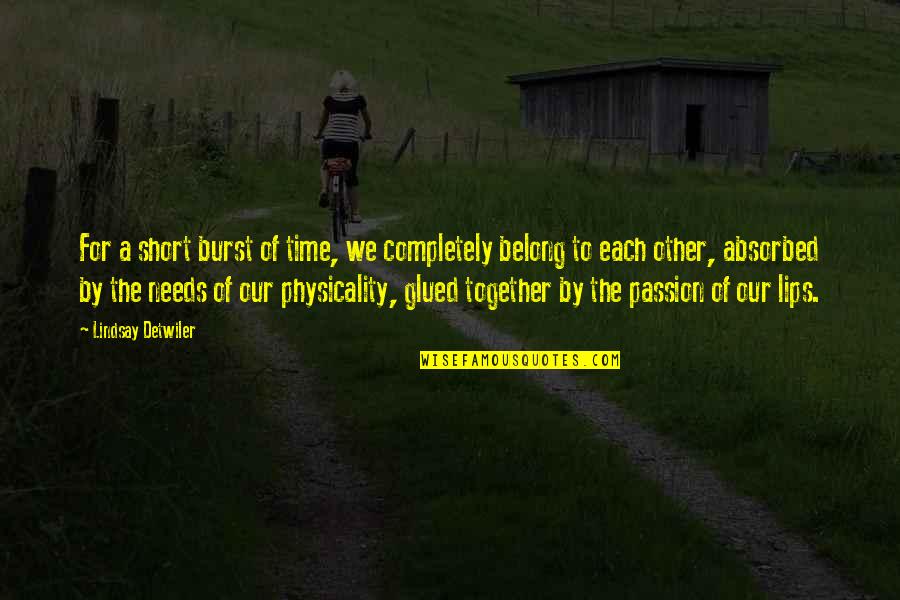 For a short burst of time, we completely belong to each other, absorbed by the needs of our physicality, glued together by the passion of our lips. —
Lindsay Detwiler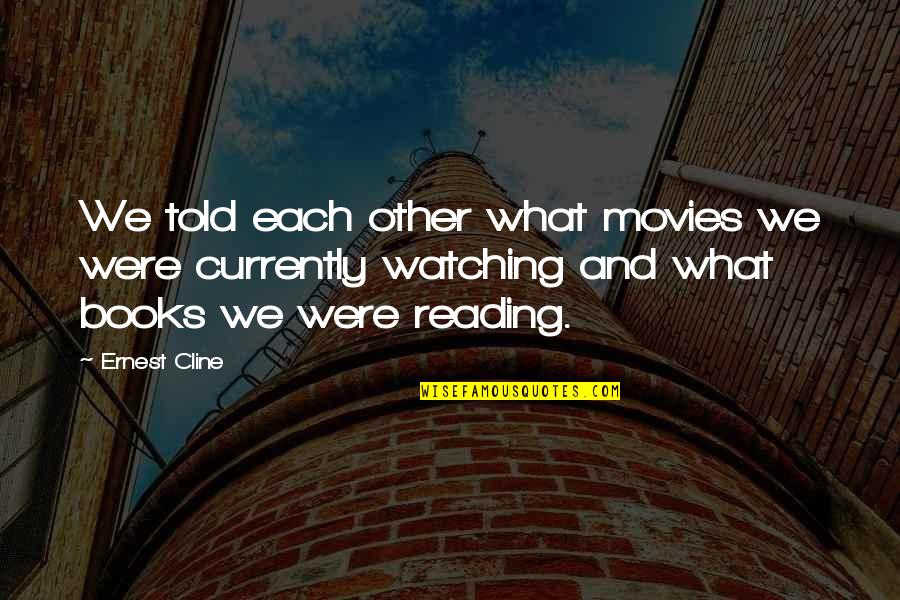 We told each other what movies we were currently watching and what books we were reading. —
Ernest Cline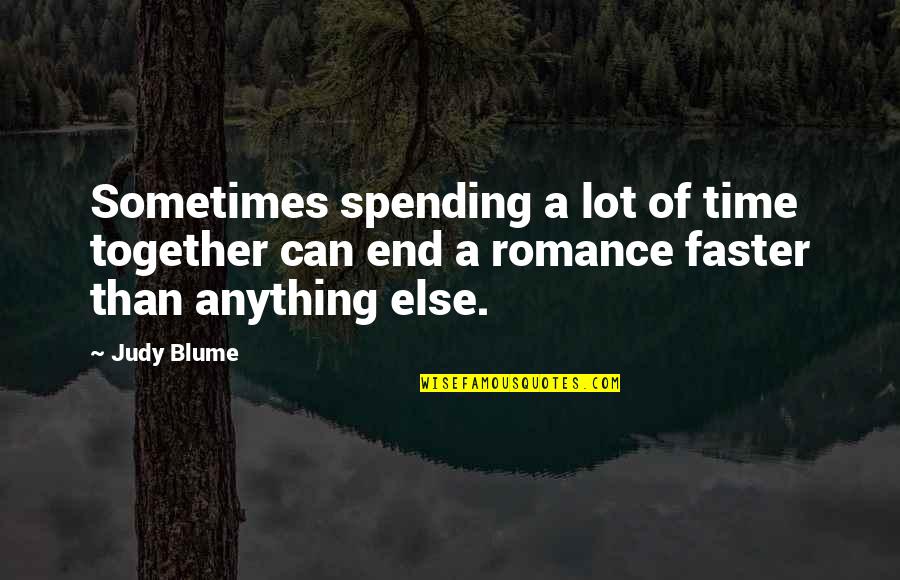 Sometimes spending a lot of time together can end a romance faster than anything else. —
Judy Blume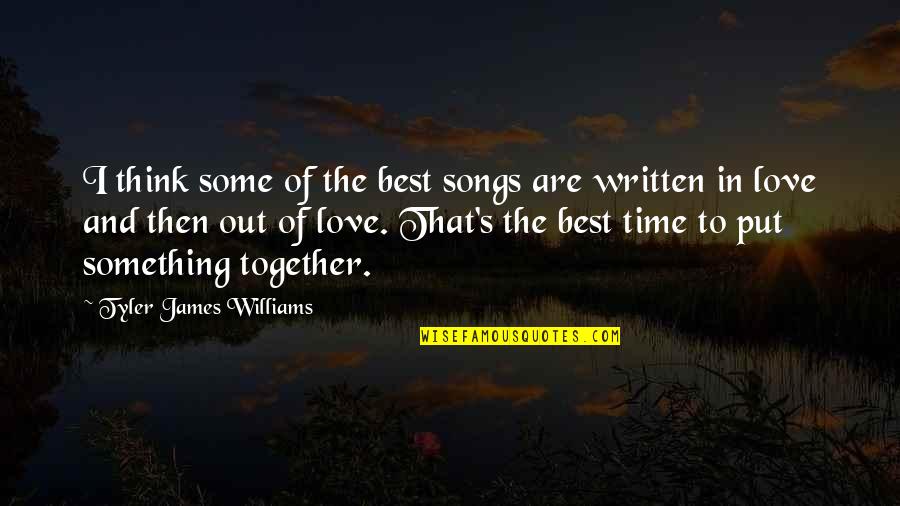 I think some of the best songs are written in love and then out of love. That's the best time to put something together. —
Tyler James Williams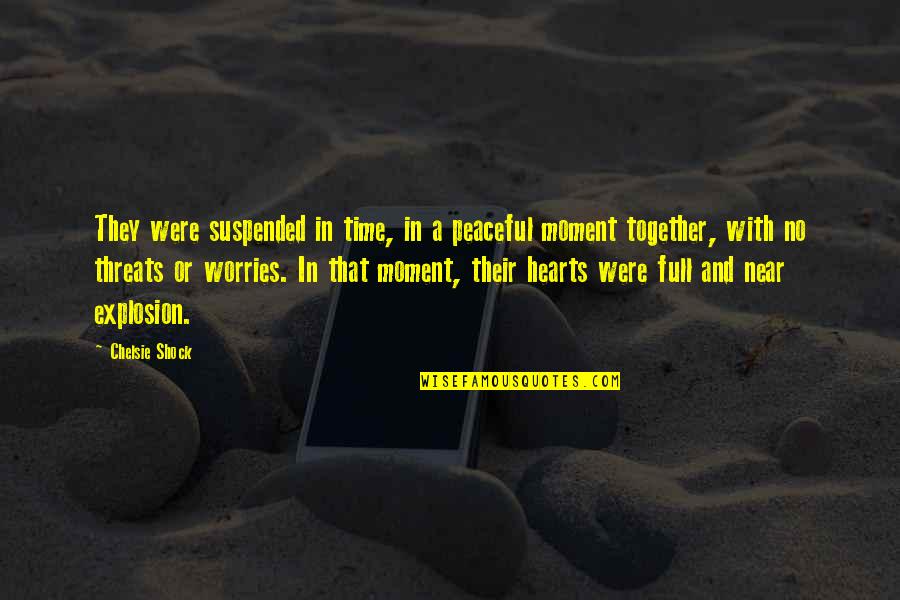 They were suspended in time, in a peaceful moment together, with no threats or worries. In that moment, their hearts were full and near explosion. —
Chelsie Shock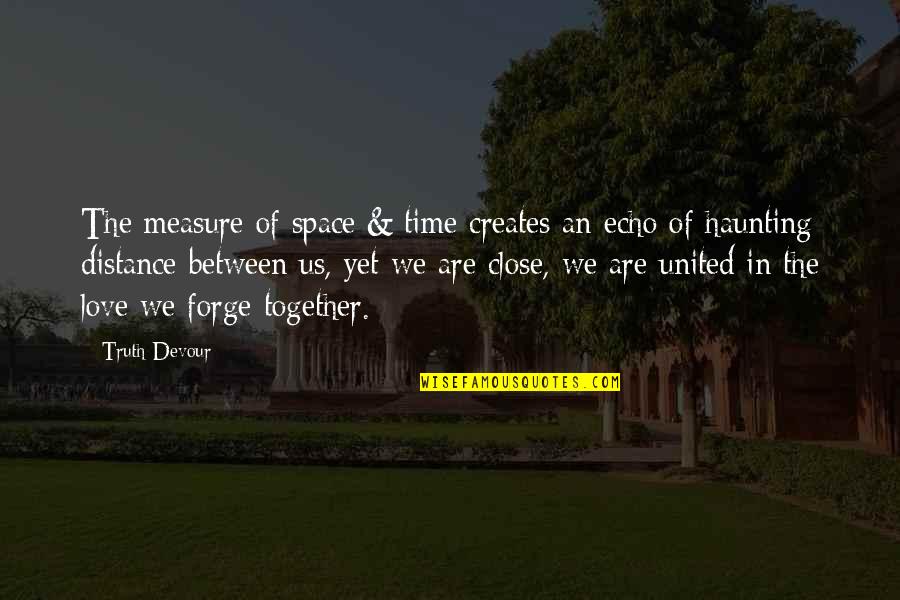 The measure of space & time creates an echo of haunting distance between us, yet we are close, we are united in the love we forge together. —
Truth Devour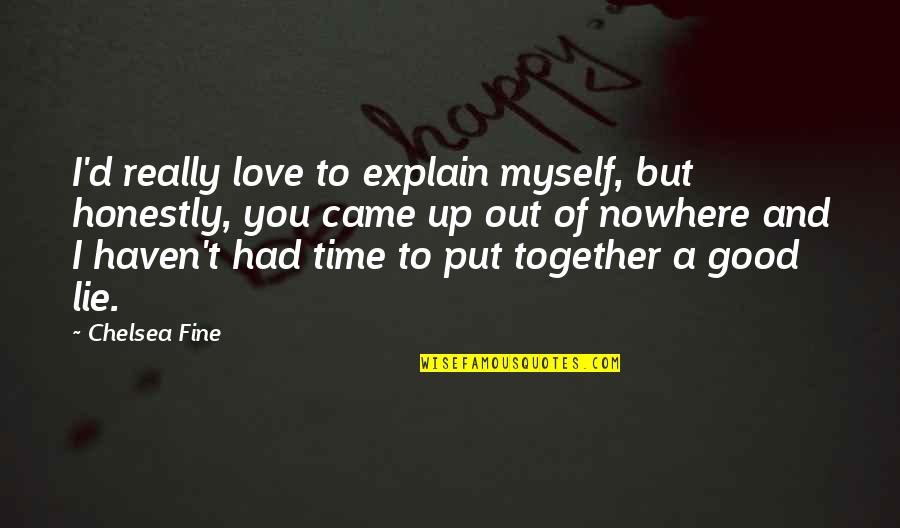 I'd really love to explain myself, but honestly, you came up out of nowhere and I haven't had time to put together a good lie. —
Chelsea Fine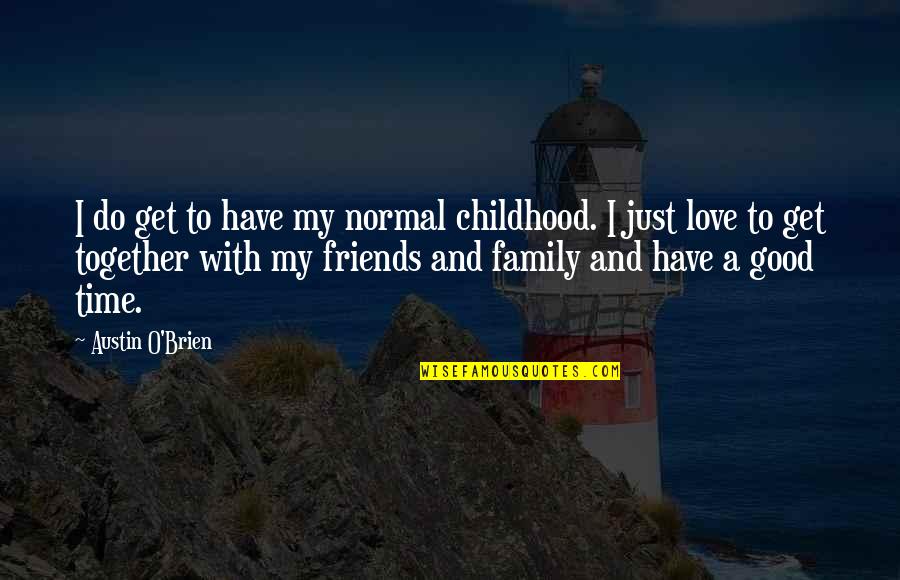 I do get to have my normal childhood. I just love to get together with my friends and family and have a good time. —
Austin O'Brien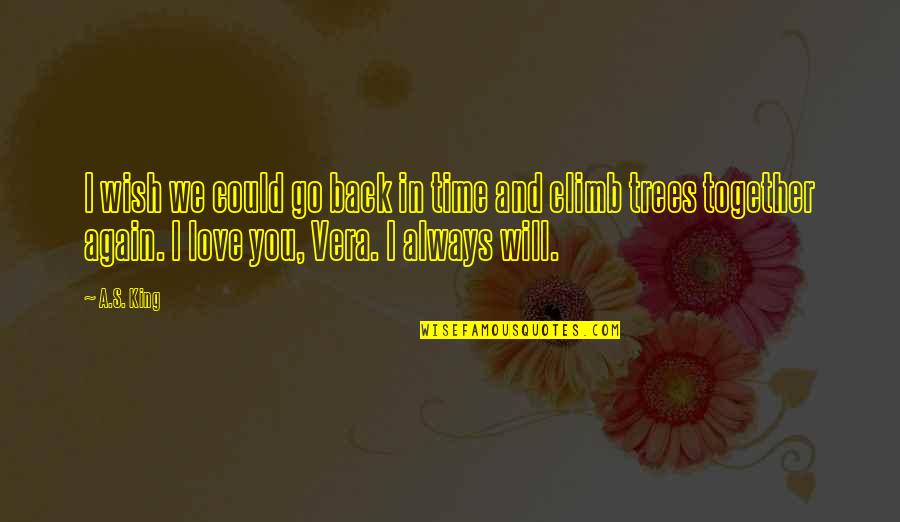 I wish we could go back in time and climb trees together again. I love you, Vera. I always will. —
A.S. King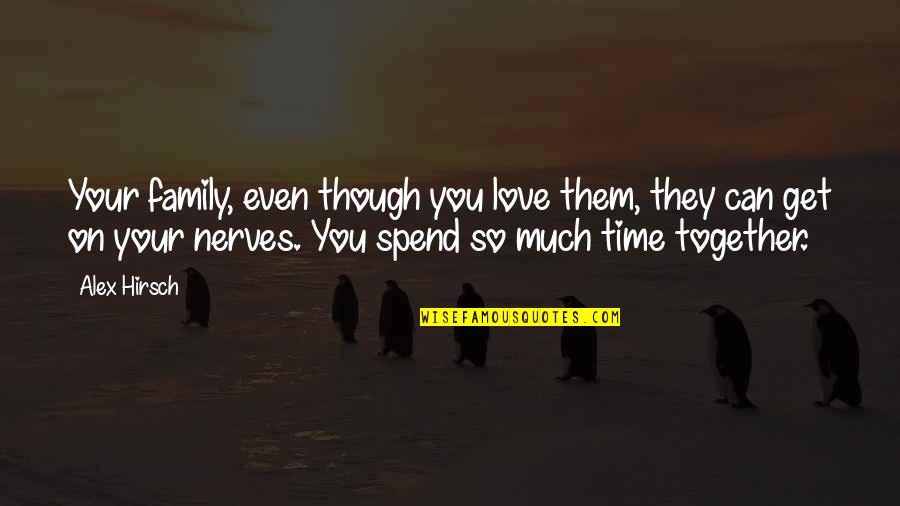 Your family, even though you love them, they can get on your nerves. You spend so much time together. —
Alex Hirsch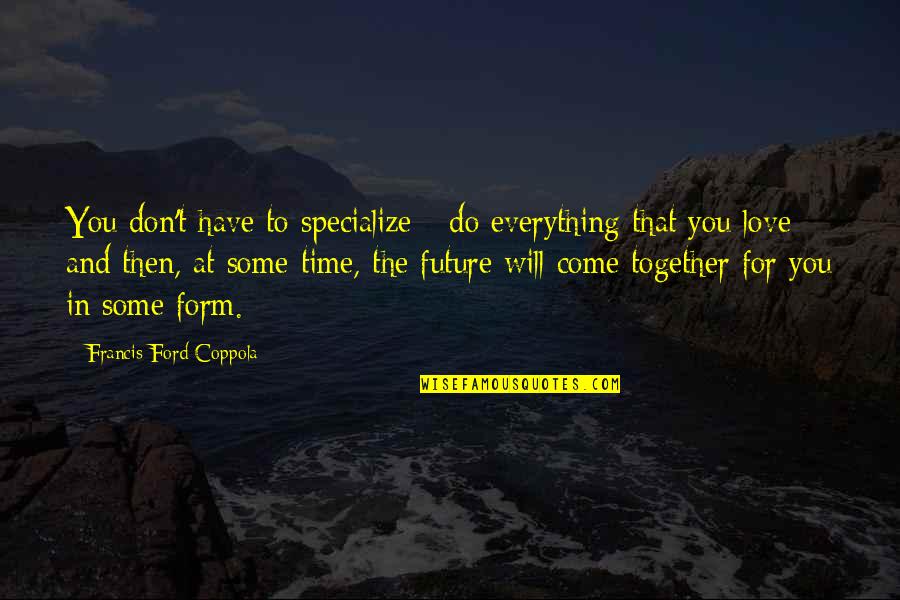 You don't have to specialize - do everything that you love and then, at some time, the future will come together for you in some form. —
Francis Ford Coppola