Thoughts Vs Actions Quotes
Collection of top 30 famous quotes about Thoughts Vs Actions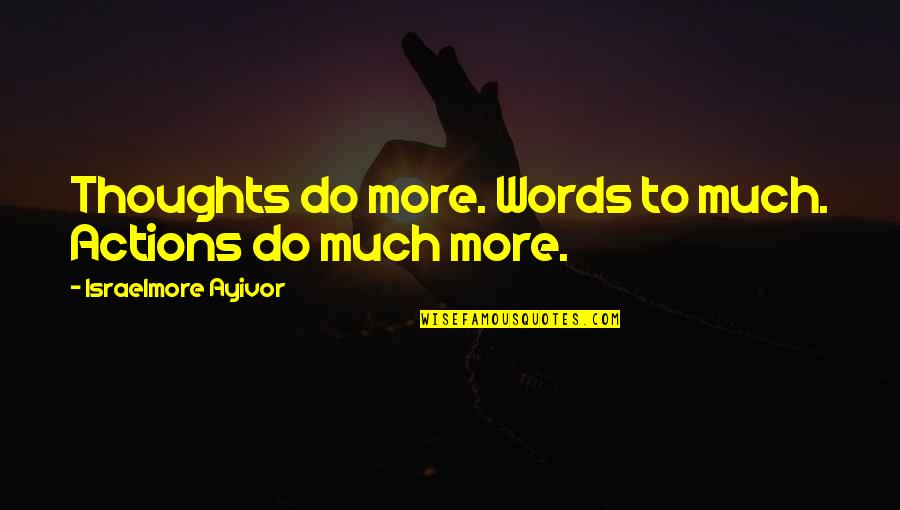 Thoughts do more. Words to much. Actions do much more.
—
Israelmore Ayivor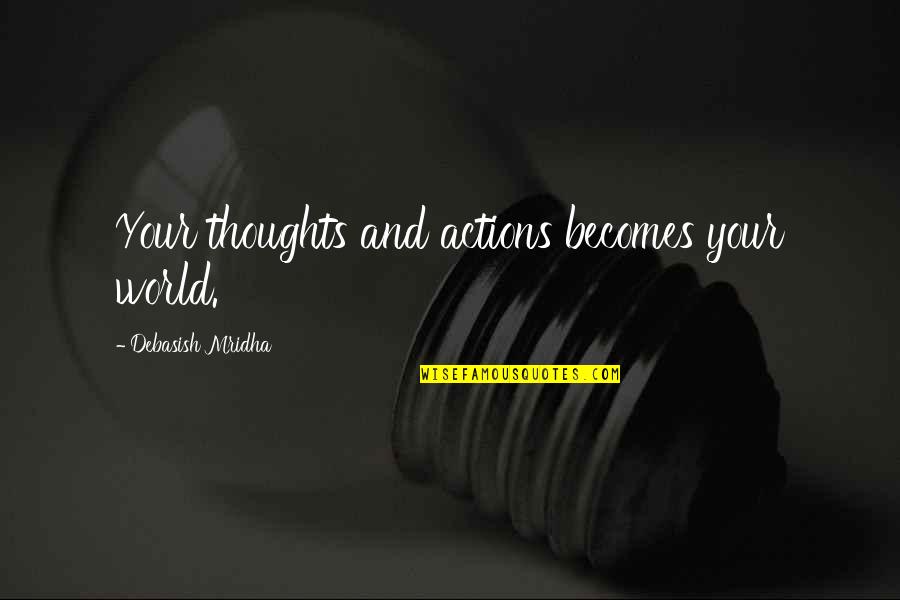 Your thoughts and actions becomes your world.
—
Debasish Mridha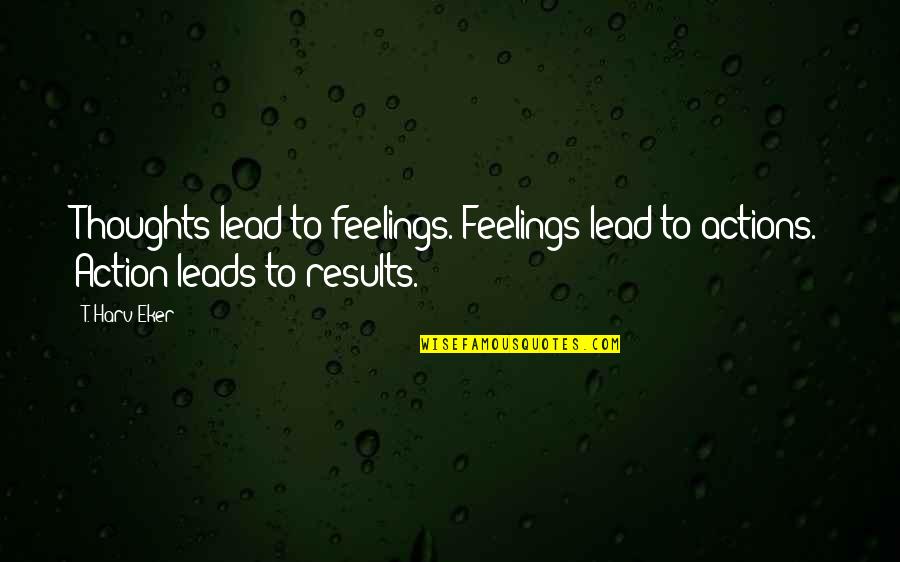 Thoughts lead to feelings. Feelings lead to actions. Action leads to results.
—
T. Harv Eker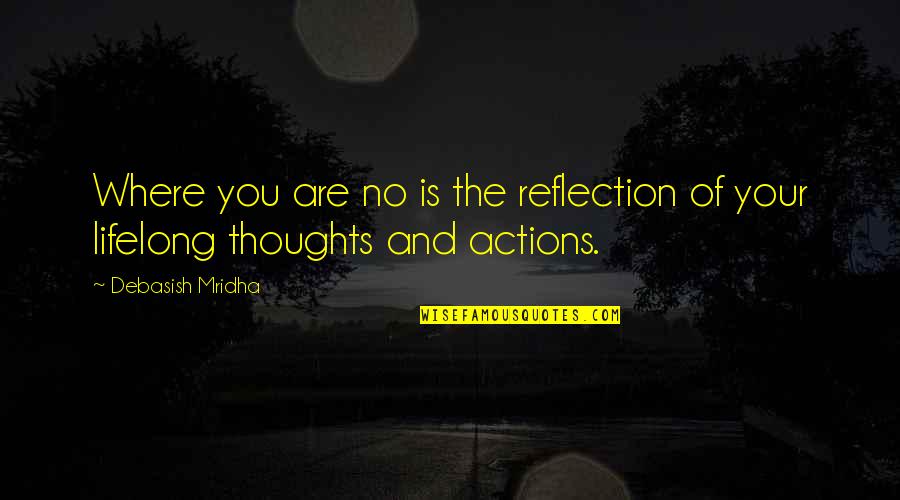 Where you are no is the reflection of your lifelong thoughts and actions.
—
Debasish Mridha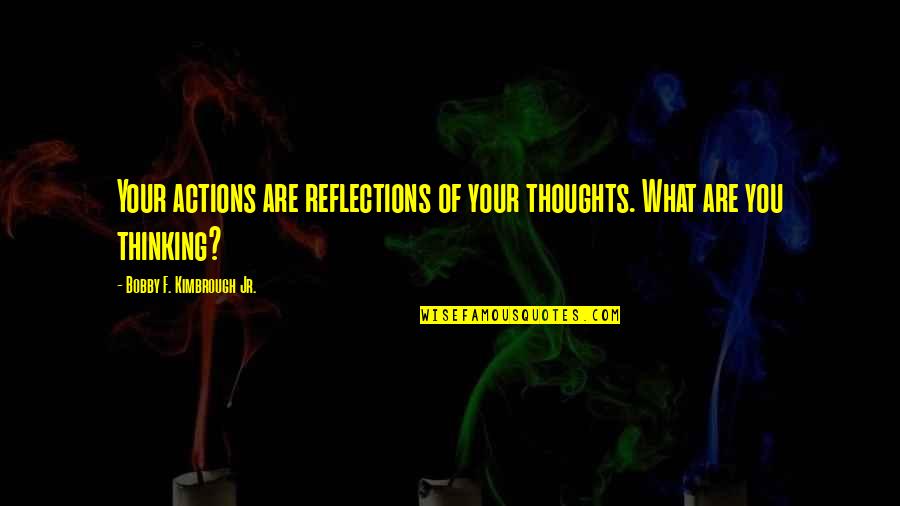 Your actions are reflections of your thoughts. What are you thinking?
—
Bobby F. Kimbrough Jr.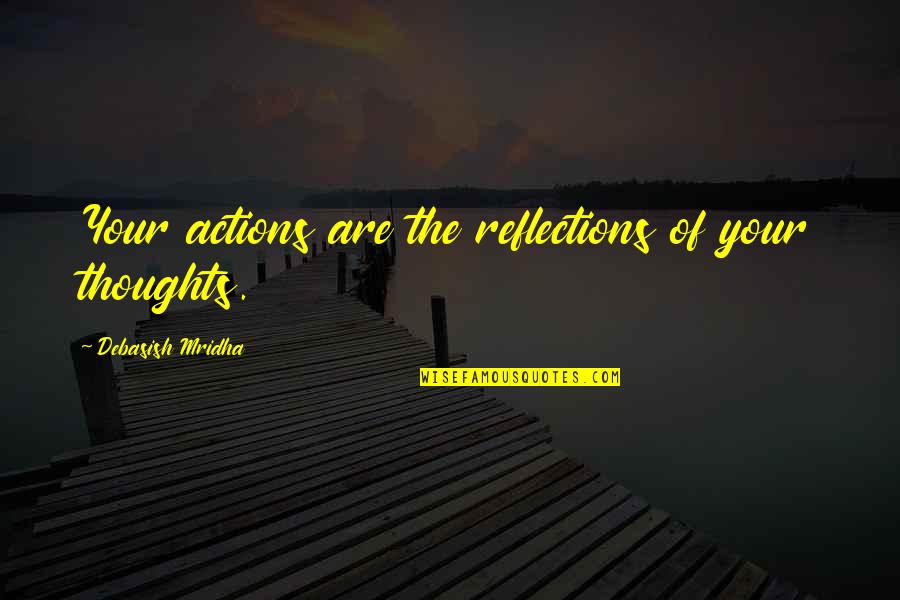 Your actions are the reflections of your thoughts.
—
Debasish Mridha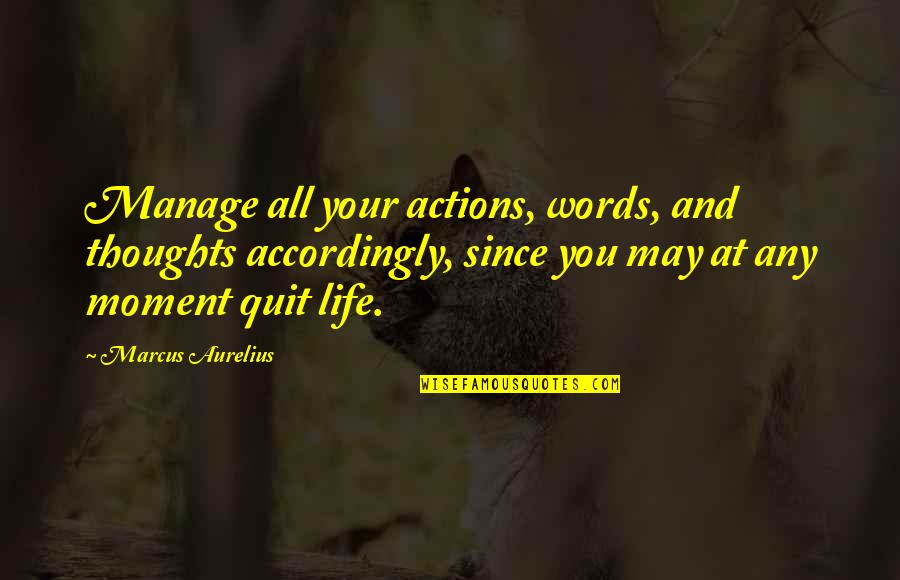 Manage all your actions, words, and thoughts accordingly, since you may at any moment quit life.
—
Marcus Aurelius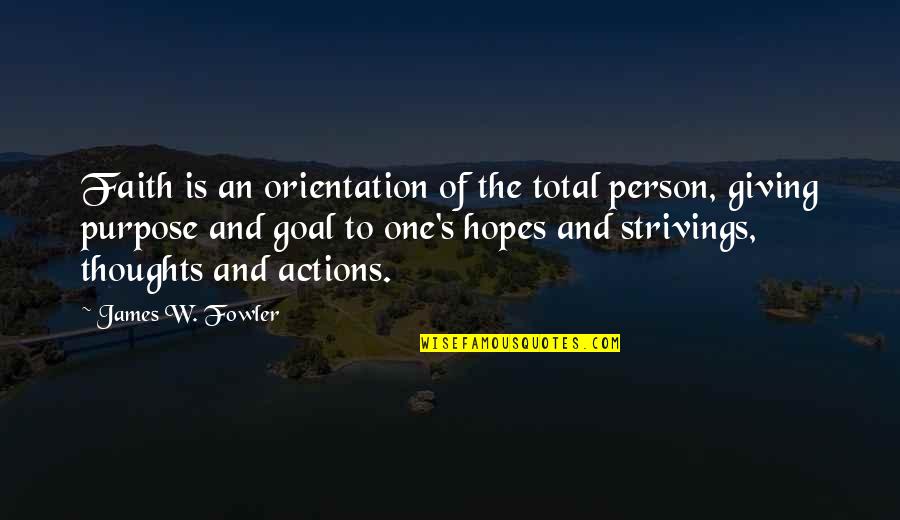 Faith is an orientation of the total person, giving purpose and goal to one's hopes and strivings, thoughts and actions.
—
James W. Fowler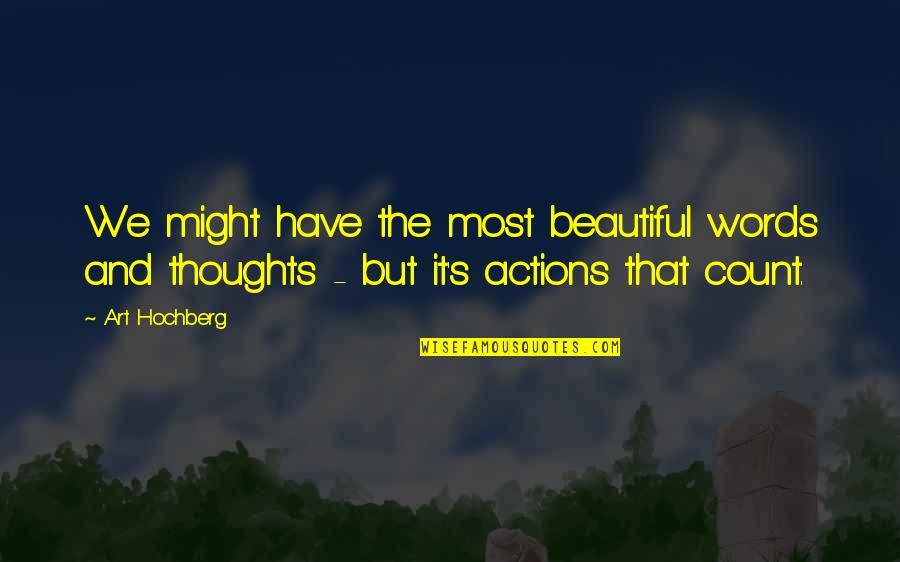 We might have the most beautiful words and thoughts - but it's actions that count.
—
Art Hochberg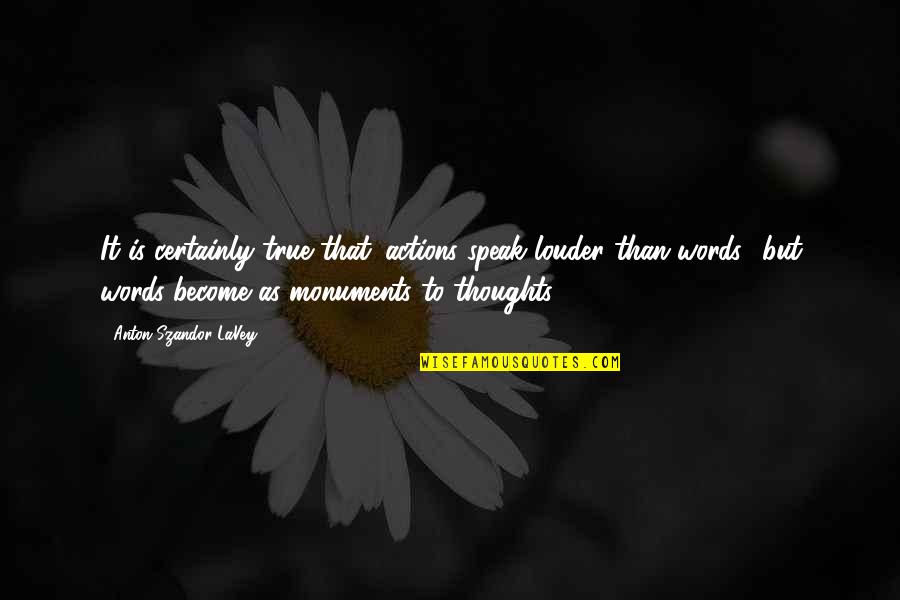 It is certainly true that 'actions speak louder than words,' but words become as monuments to thoughts.
—
Anton Szandor LaVey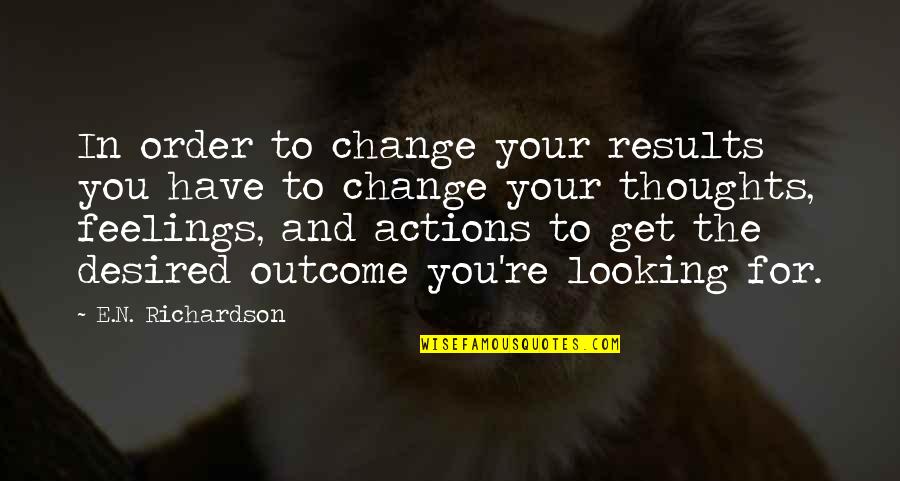 In order to change your results you have to change your thoughts, feelings, and actions to get the desired outcome you're looking for.
—
E.N. Richardson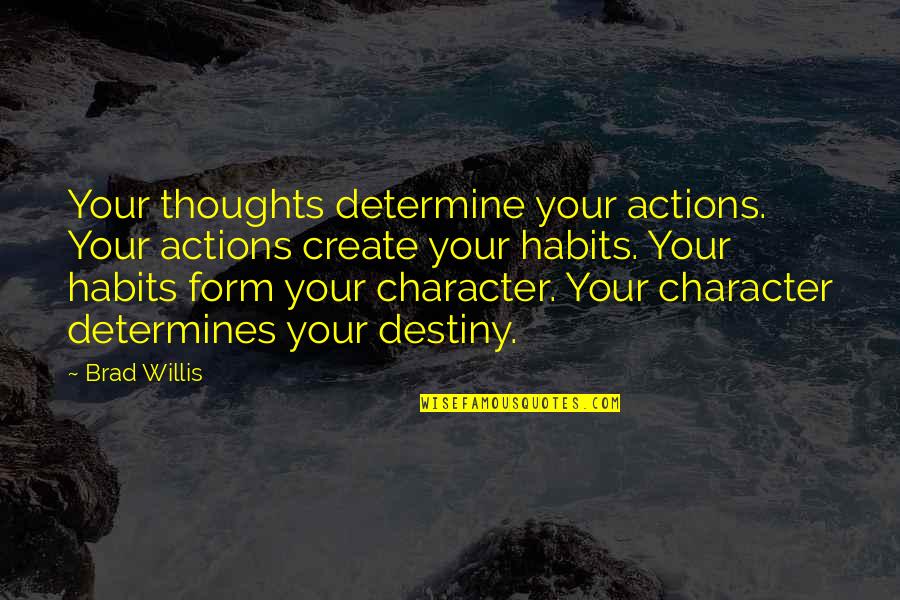 Your thoughts determine your actions. Your actions create your habits. Your habits form your character. Your character determines your destiny.
—
Brad Willis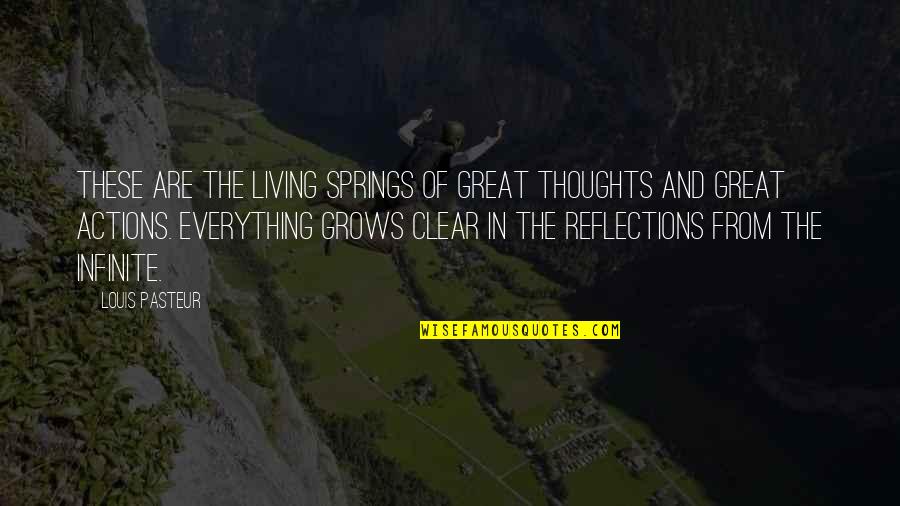 These are the living springs of great thoughts and great actions. Everything grows clear in the reflections from the Infinite. —
Louis Pasteur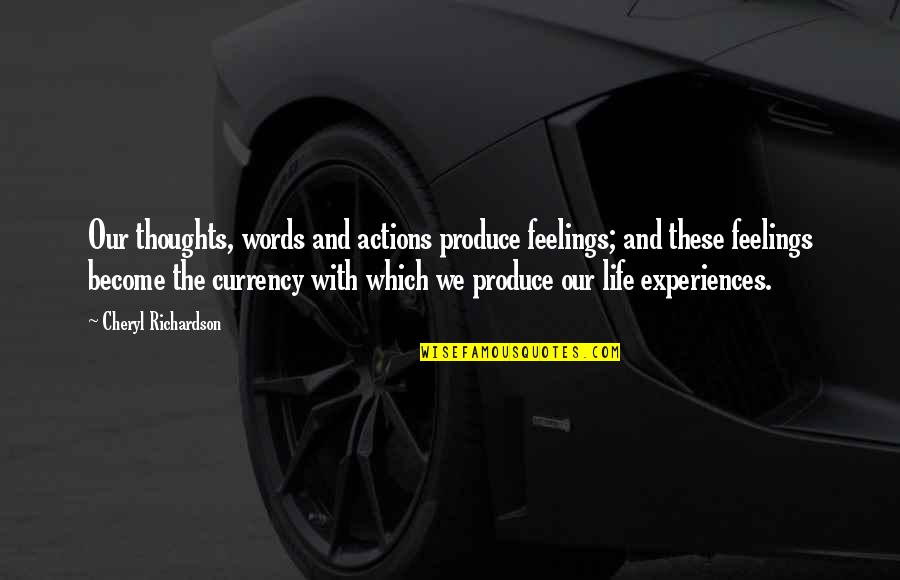 Our thoughts, words and actions produce feelings; and these feelings become the currency with which we produce our life experiences. —
Cheryl Richardson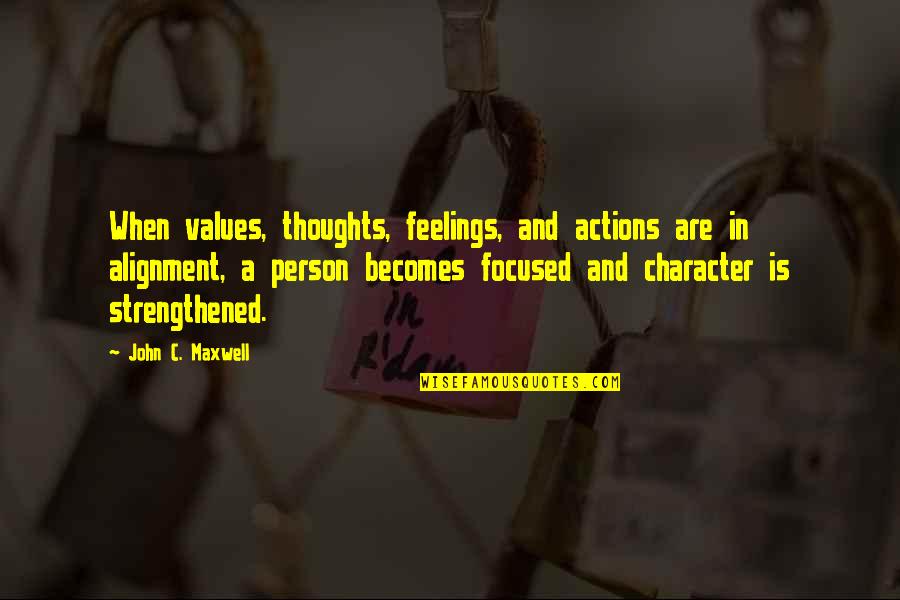 When values, thoughts, feelings, and actions are in alignment, a person becomes focused and character is strengthened. —
John C. Maxwell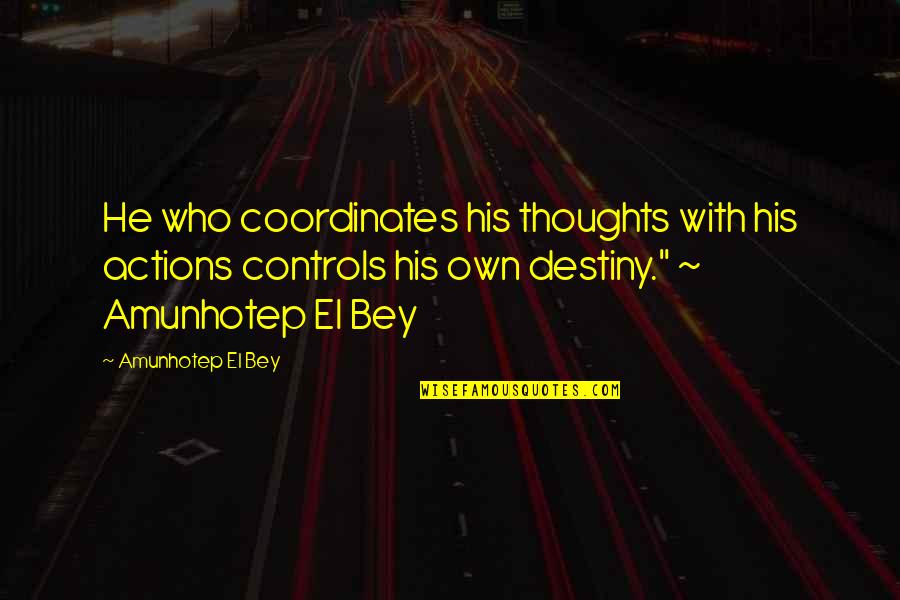 He who coordinates his thoughts with his actions controls his own destiny." ~ Amunhotep El Bey —
Amunhotep El Bey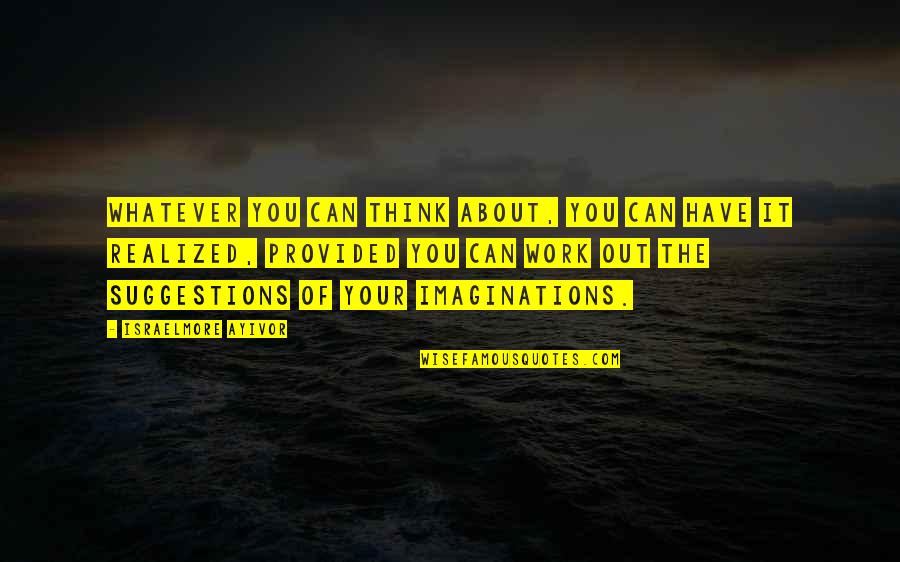 Whatever you can think about, you can have it realized, provided you can work out the suggestions of your imaginations. —
Israelmore Ayivor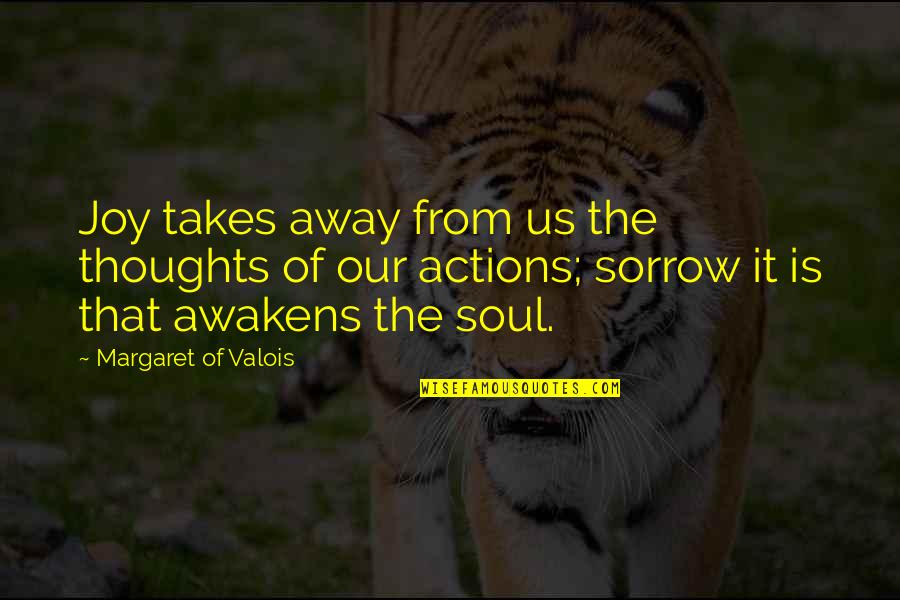 Joy takes away from us the thoughts of our actions; sorrow it is that awakens the soul. —
Margaret Of Valois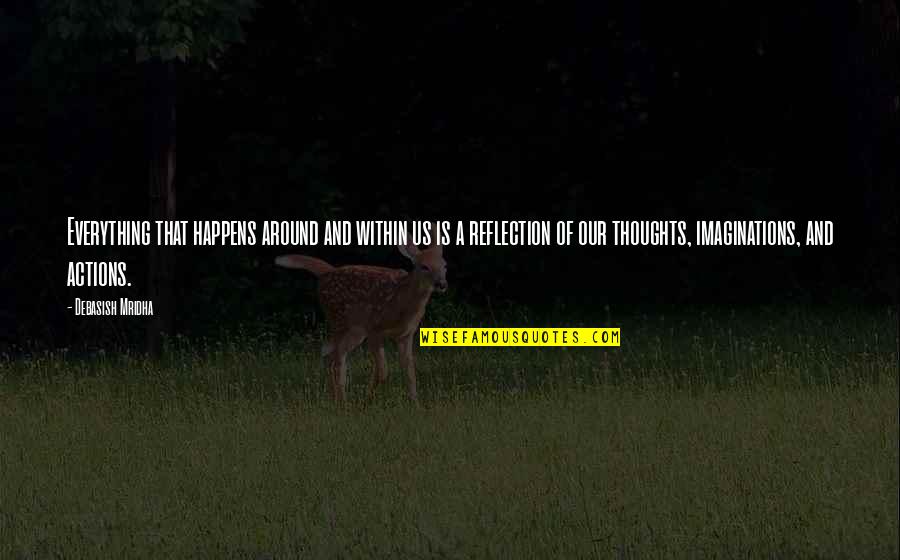 Everything that happens around and within us is a reflection of our thoughts, imaginations, and actions. —
Debasish Mridha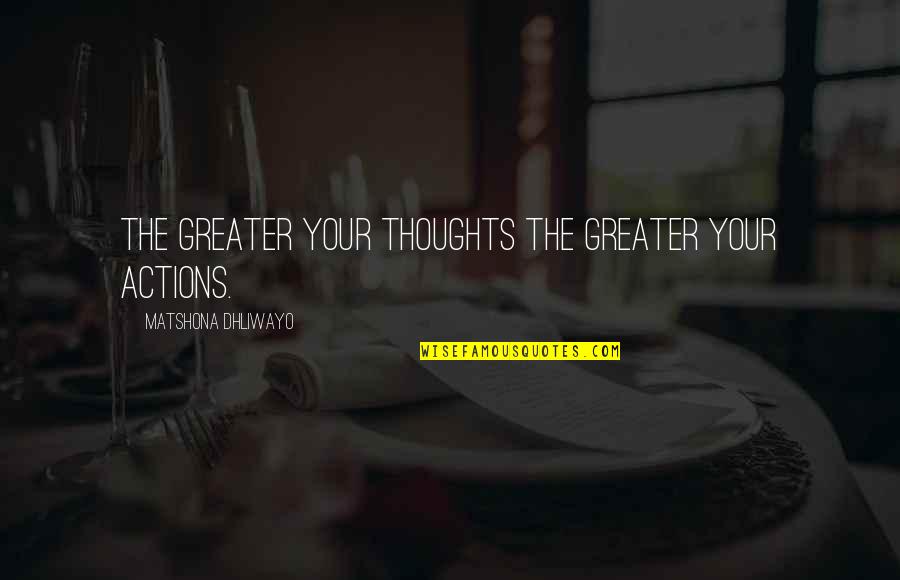 The greater your thoughts the greater your actions. —
Matshona Dhliwayo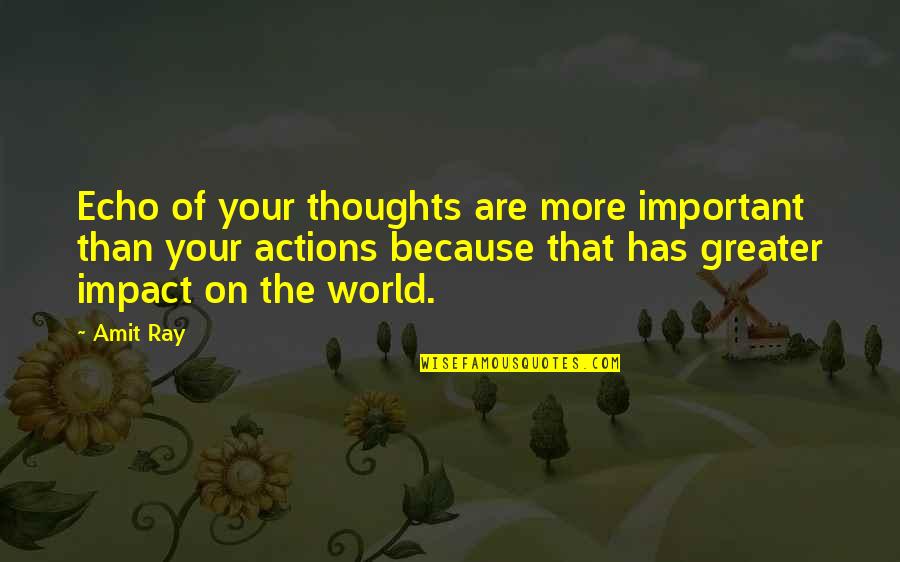 Echo of your thoughts are more important than your actions because that has greater impact on the world. —
Amit Ray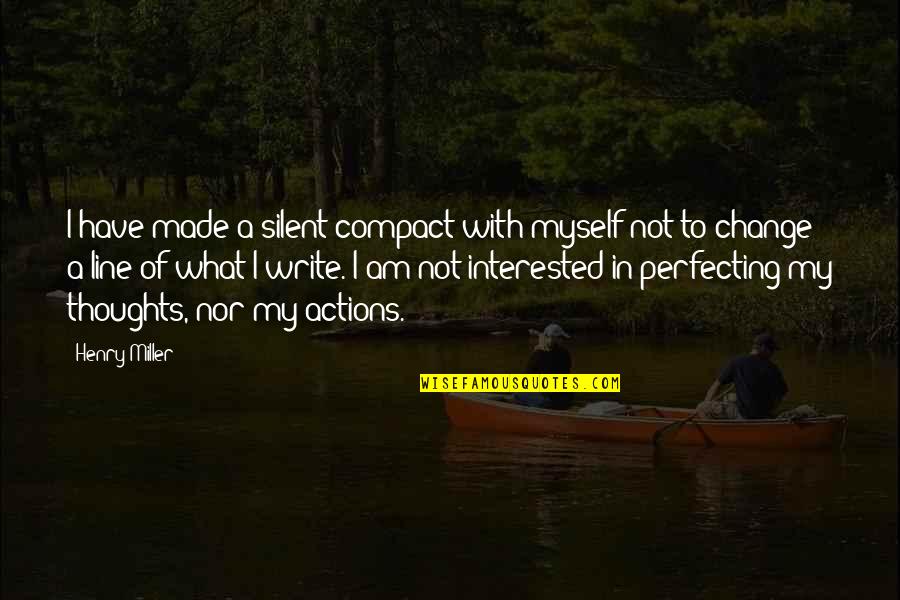 I have made a silent compact with myself not to change a line of what I write. I am not interested in perfecting my thoughts, nor my actions. —
Henry Miller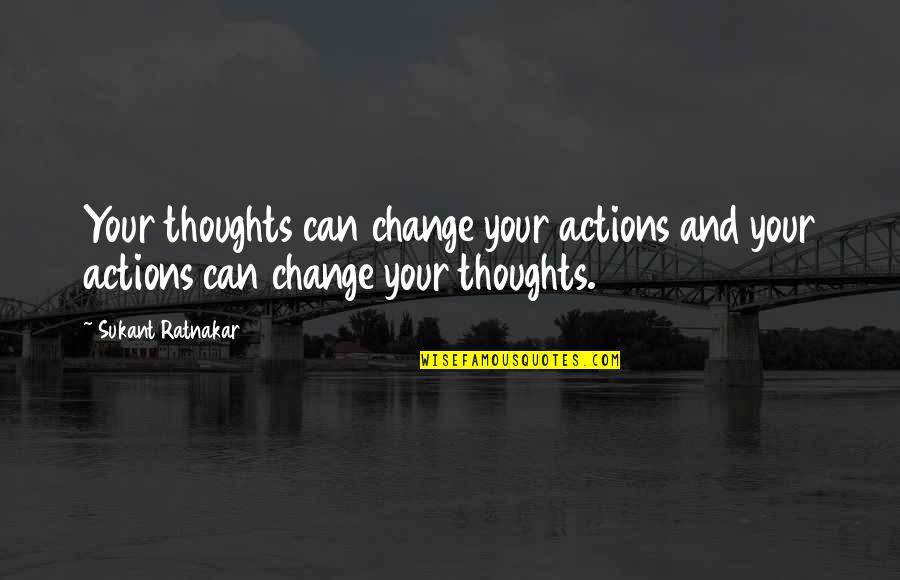 Your thoughts can change your actions and your actions can change your thoughts. —
Sukant Ratnakar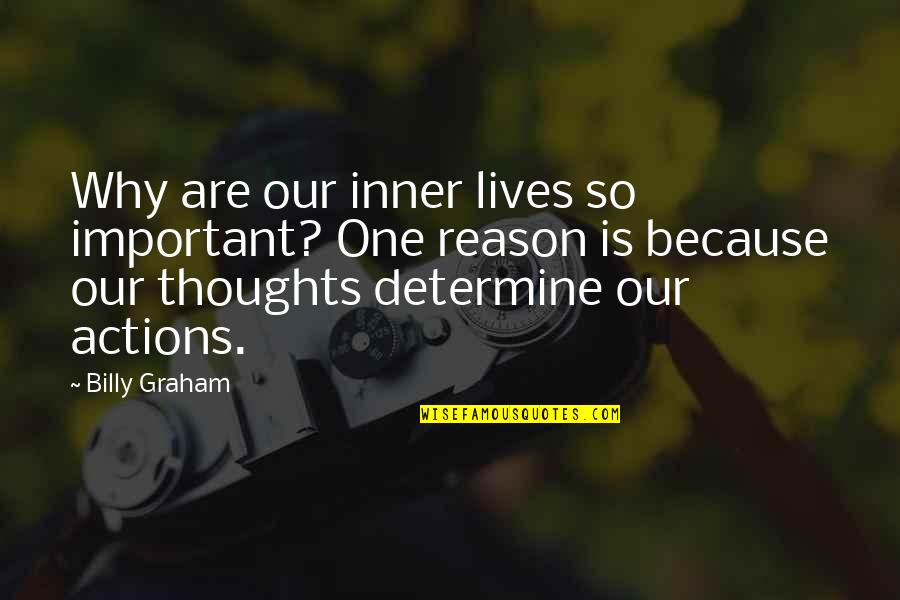 Why are our inner lives so important? One reason is because our thoughts determine our actions. —
Billy Graham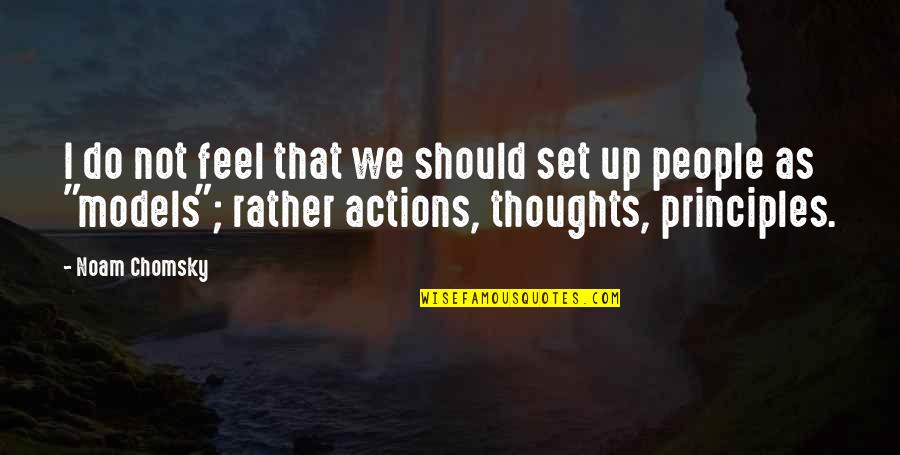 I do not feel that we should set up people as "models"; rather actions, thoughts, principles. —
Noam Chomsky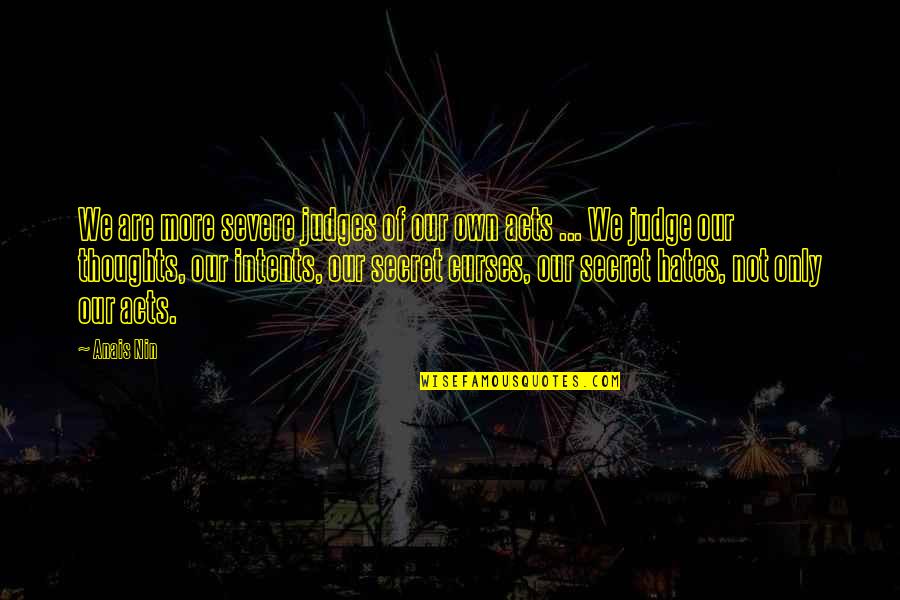 We are more severe judges of our own acts ... We judge our thoughts, our intents, our secret curses, our secret hates, not only our acts. —
Anais Nin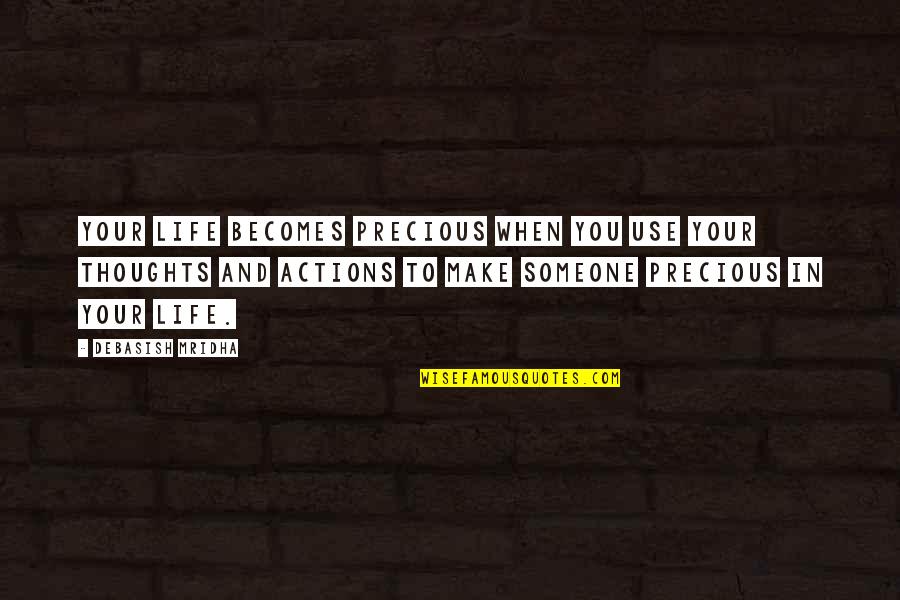 Your life becomes precious when you use your thoughts and actions to make someone precious in your life. —
Debasish Mridha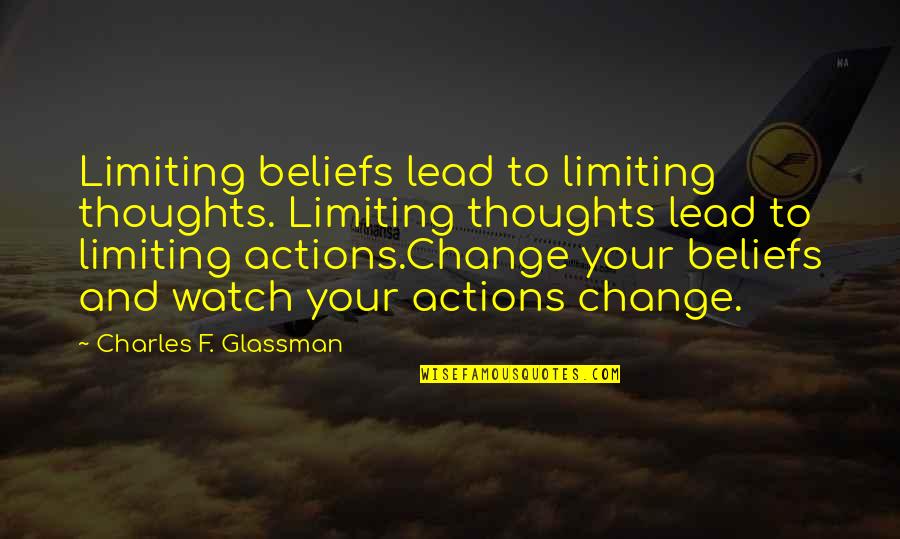 Limiting beliefs lead to limiting thoughts.
Limiting thoughts lead to limiting actions.
Change your beliefs and watch your actions change. —
Charles F. Glassman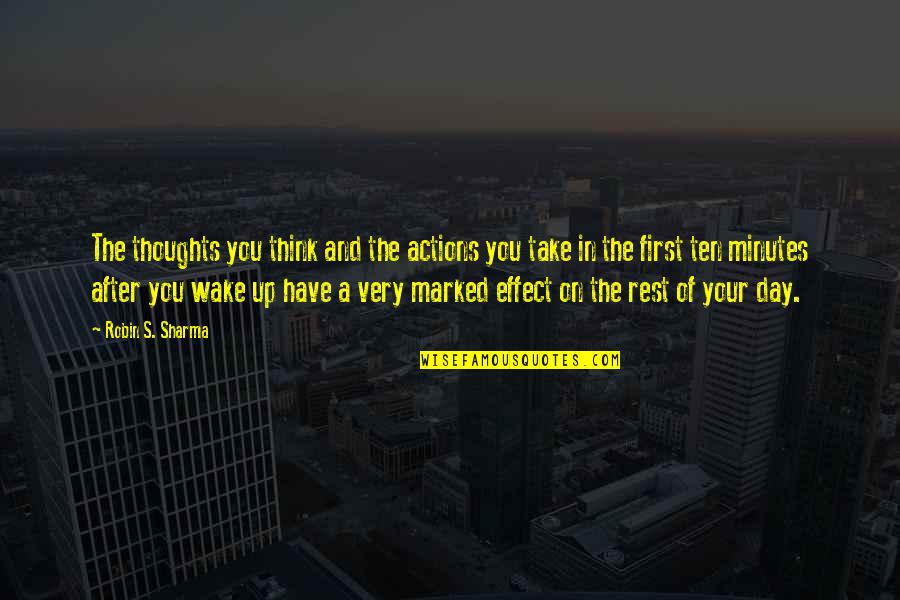 The thoughts you think and the actions you take in the first ten minutes after you wake up have a very marked effect on the rest of your day. —
Robin S. Sharma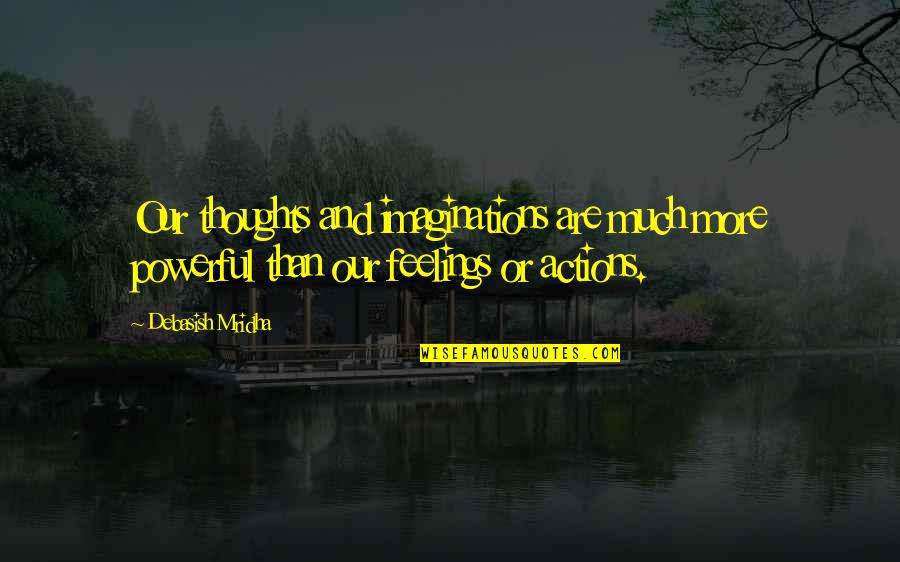 Our thoughts and imaginations are much more powerful than our feelings or actions. —
Debasish Mridha