Thinking About Your Future Quotes
Collection of top 44 famous quotes about Thinking About Your Future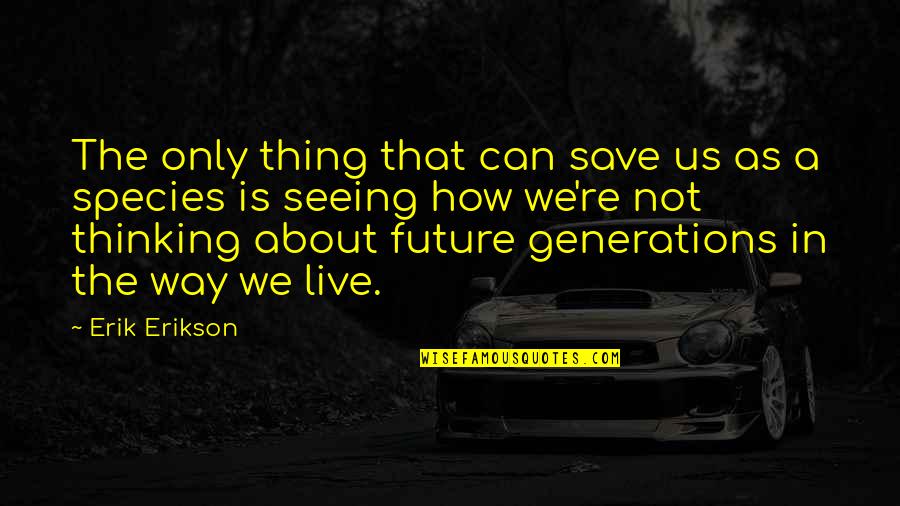 The only thing that can save us as a species is seeing how we're not thinking about future generations in the way we live.
—
Erik Erikson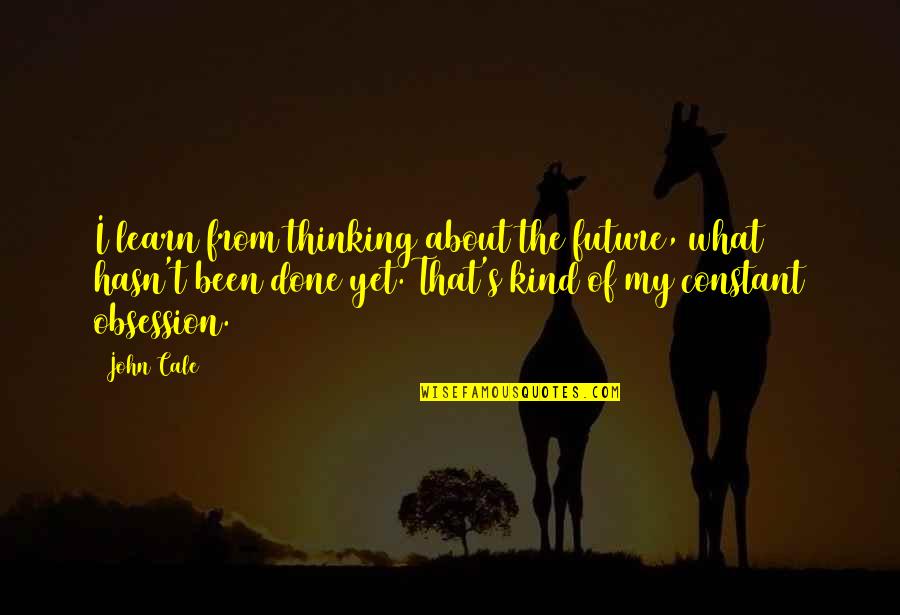 I learn from thinking about the future, what hasn't been done yet. That's kind of my constant obsession.
—
John Cale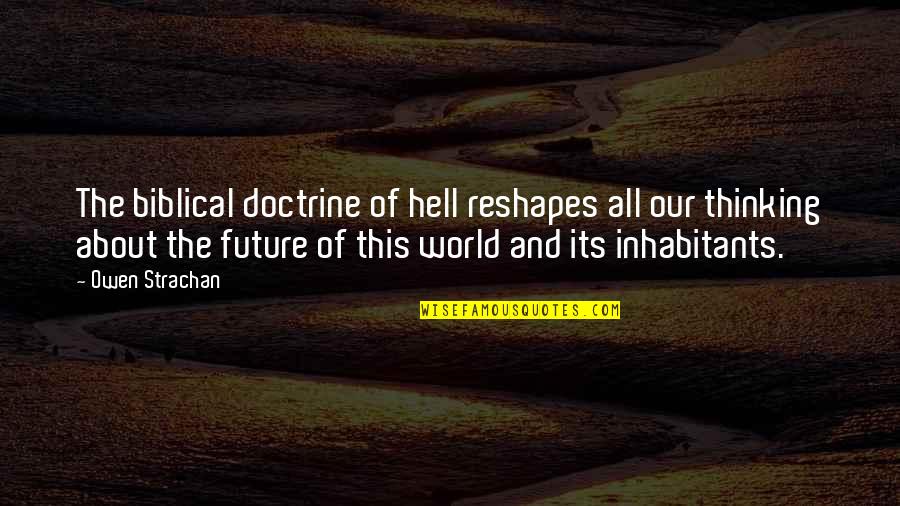 The biblical doctrine of hell reshapes all our thinking about the future of this world and its inhabitants.
—
Owen Strachan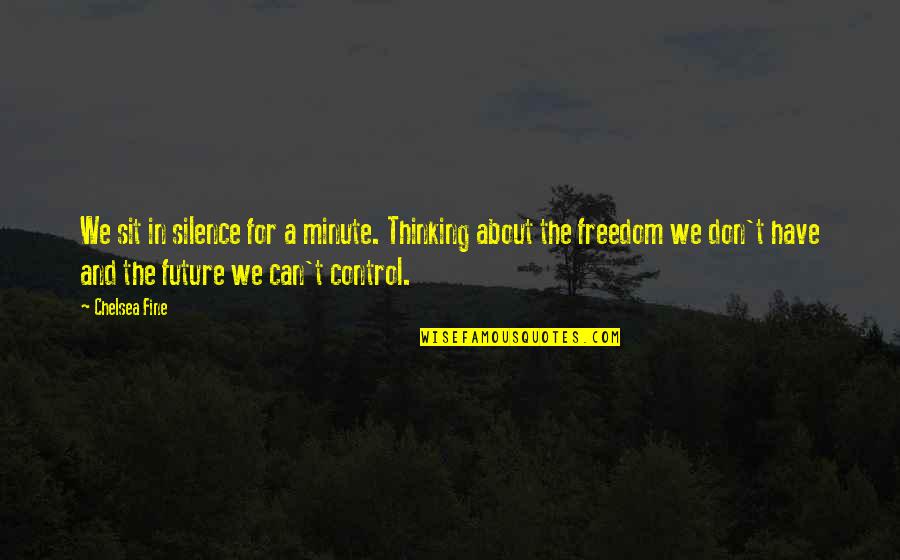 We sit in silence for a minute. Thinking about the freedom we don't have and the future we can't control.
—
Chelsea Fine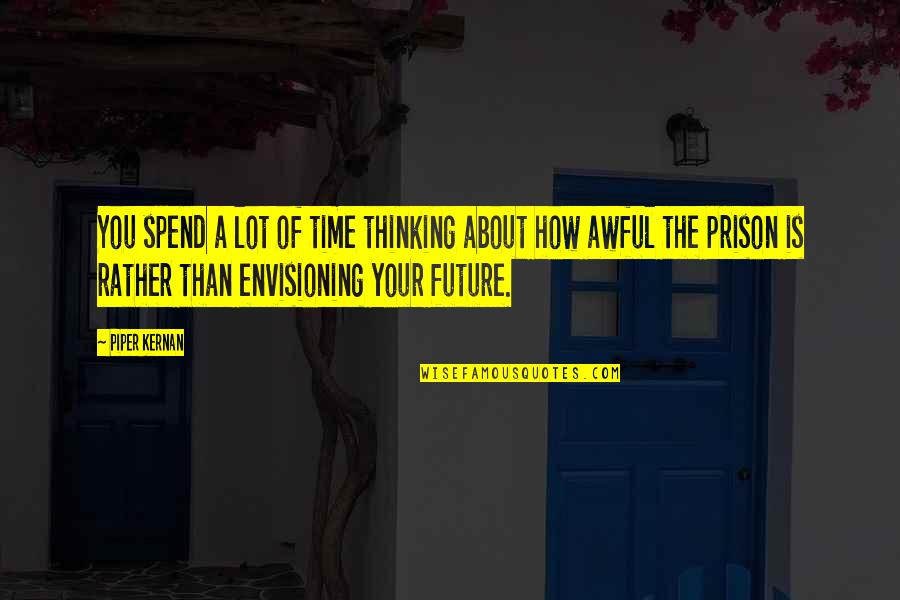 You spend a lot of time thinking about how awful the prison is rather than envisioning your future.
—
Piper Kernan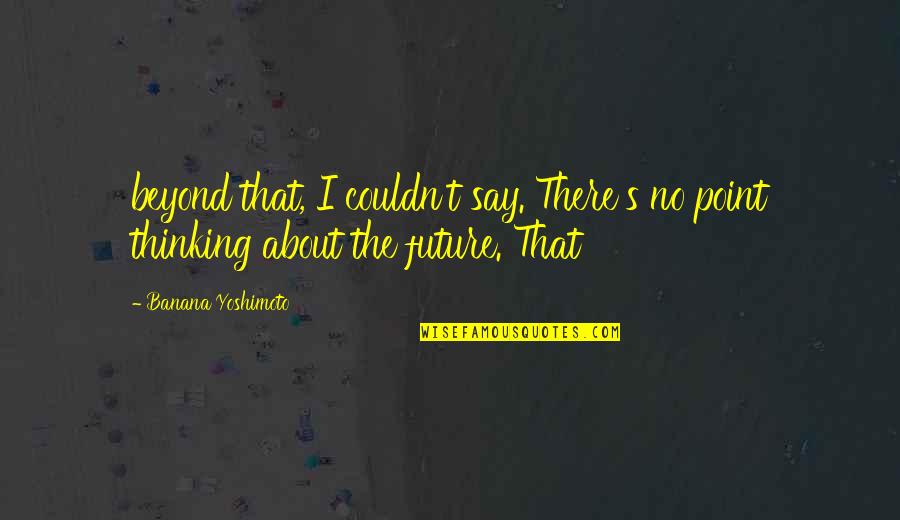 beyond that, I couldn't say. There's no point thinking about the future. That
—
Banana Yoshimoto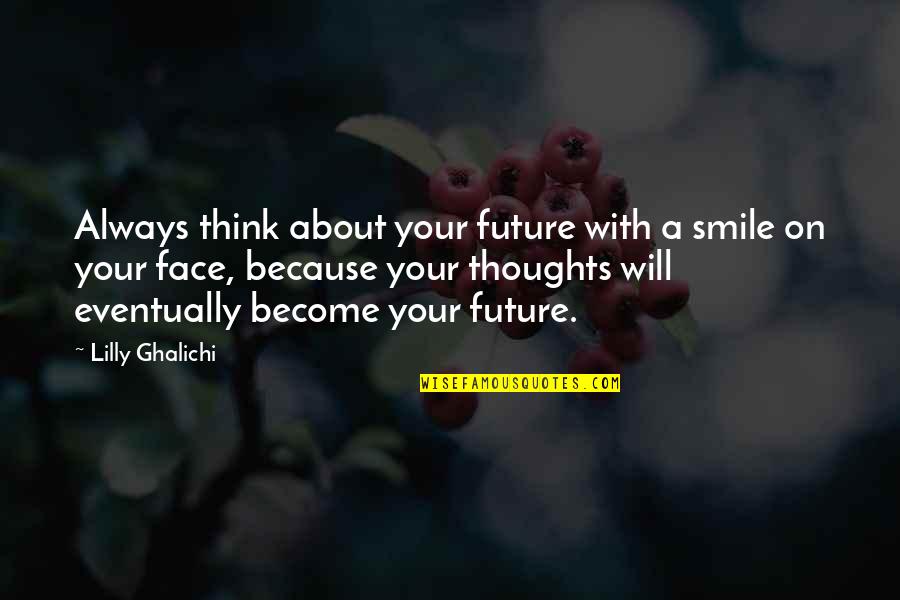 Always think about your future with a smile on your face, because your thoughts will eventually become your future.
—
Lilly Ghalichi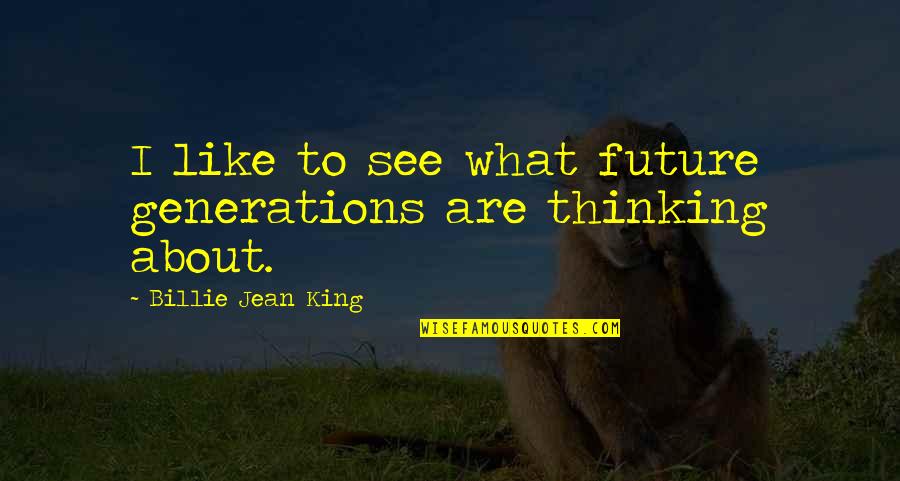 I like to see what future generations are thinking about.
—
Billie Jean King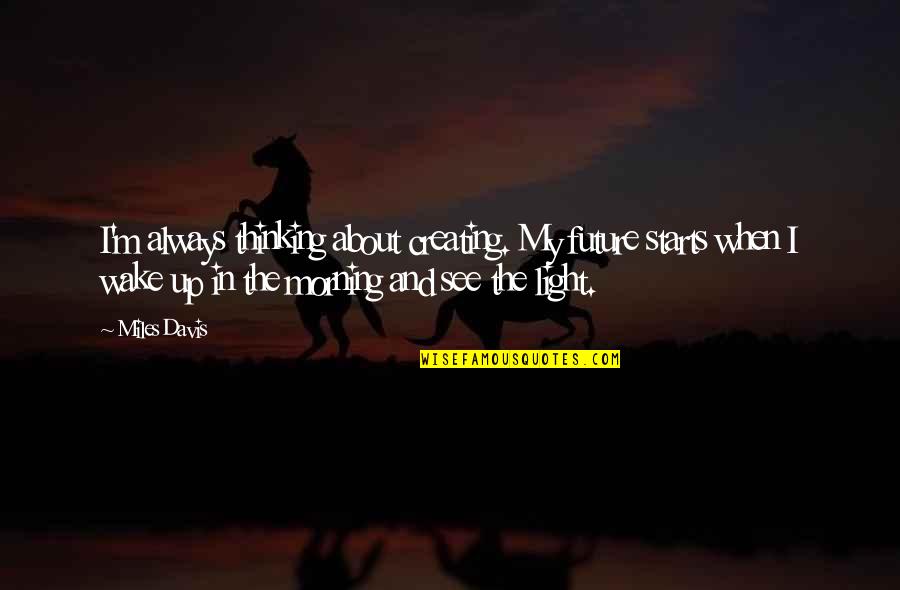 I'm always thinking about creating. My future starts when I wake up in the morning and see the light.
—
Miles Davis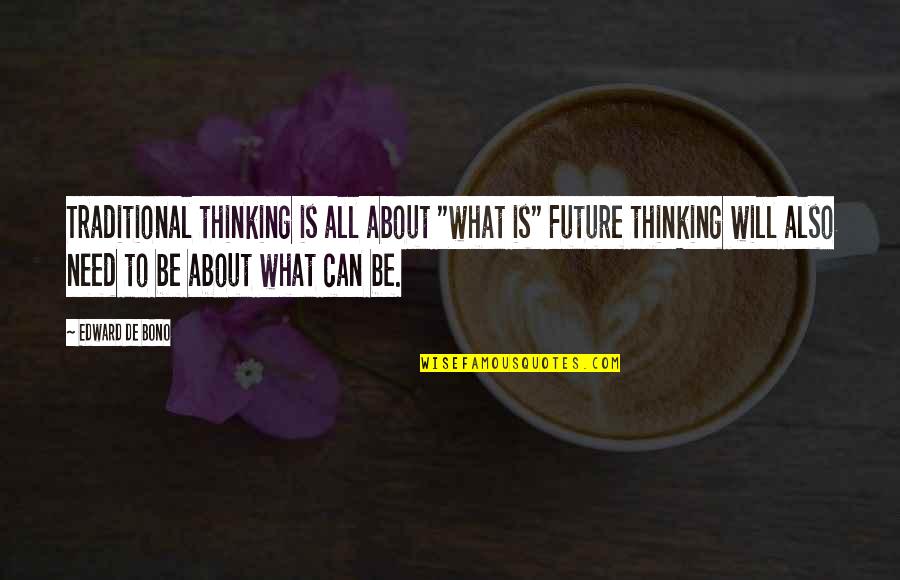 Traditional thinking is all about "what is" Future thinking will also need to be about what can be.
—
Edward De Bono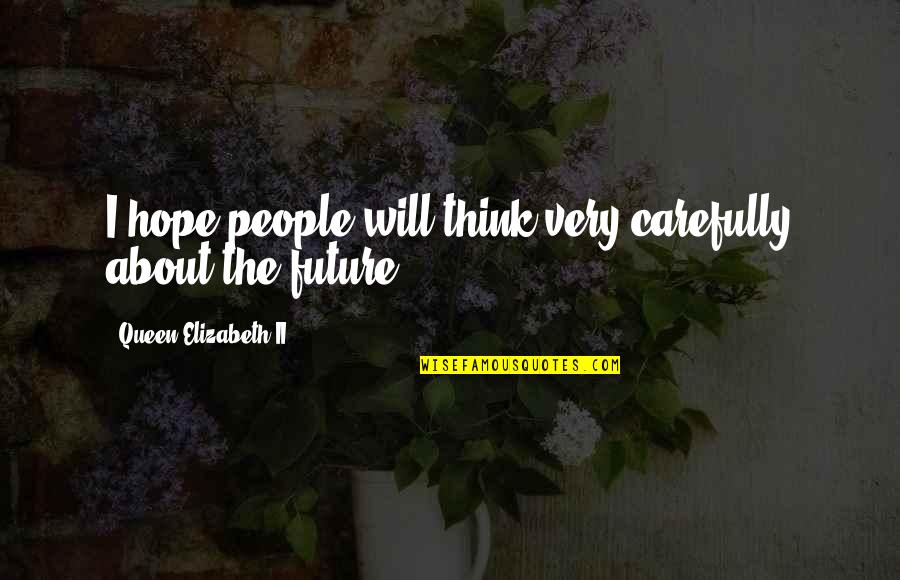 I hope people will think very carefully about the future,
—
Queen Elizabeth II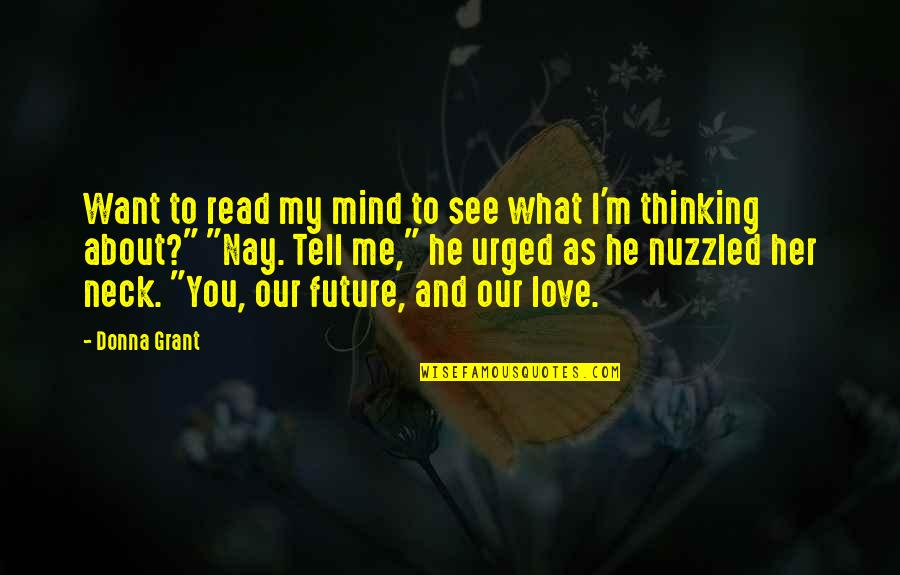 Want to read my mind to see what I'm thinking about?" "Nay. Tell me," he urged as he nuzzled her neck. "You, our future, and our love.
—
Donna Grant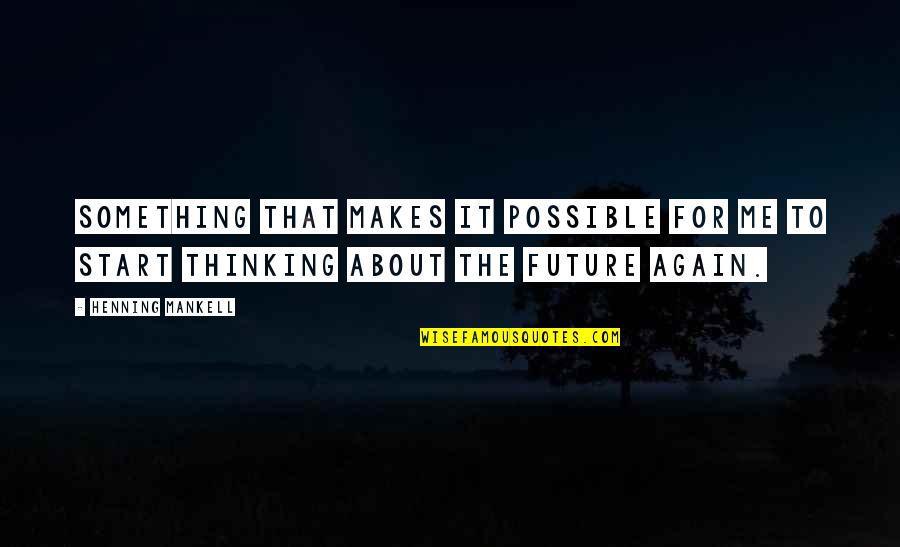 Something that makes it possible for me to start thinking about the future again.
—
Henning Mankell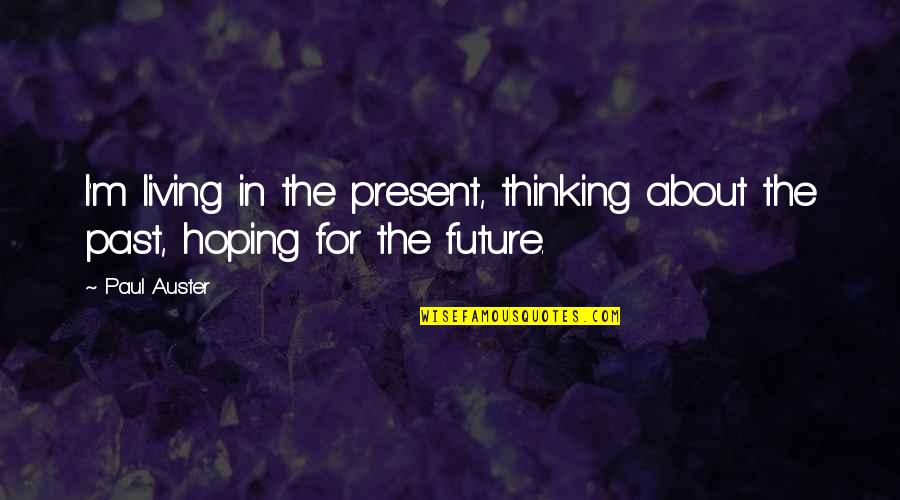 I'm living in the present, thinking about the past, hoping for the future.
—
Paul Auster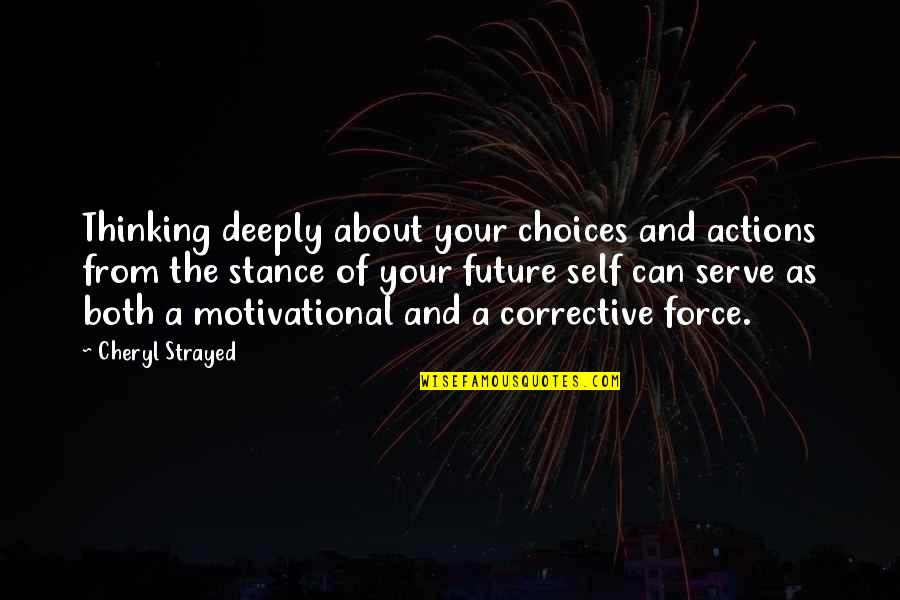 Thinking deeply about your choices and actions from the stance of your future self can serve as both a motivational and a corrective force.
—
Cheryl Strayed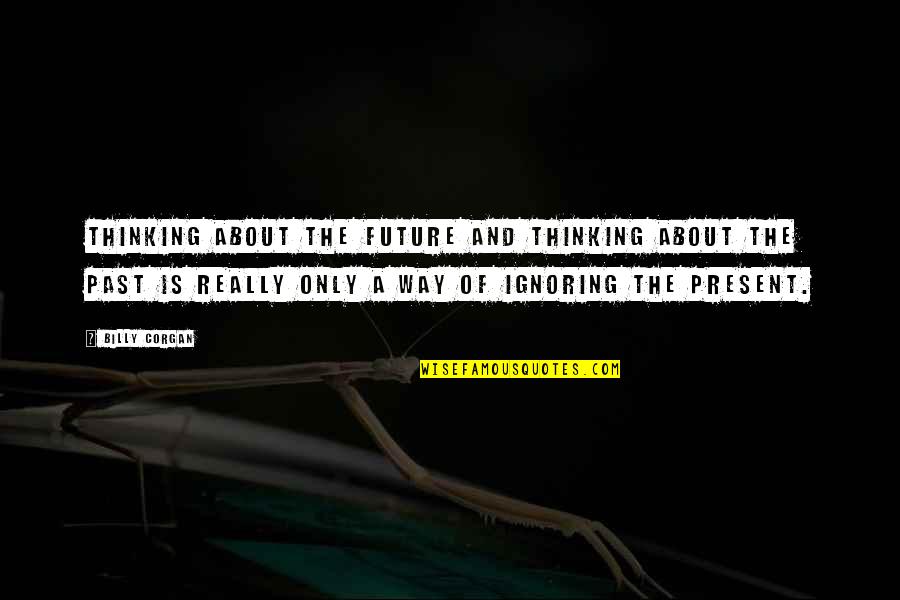 Thinking about the future and thinking about the past is really only a way of ignoring the present. —
Billy Corgan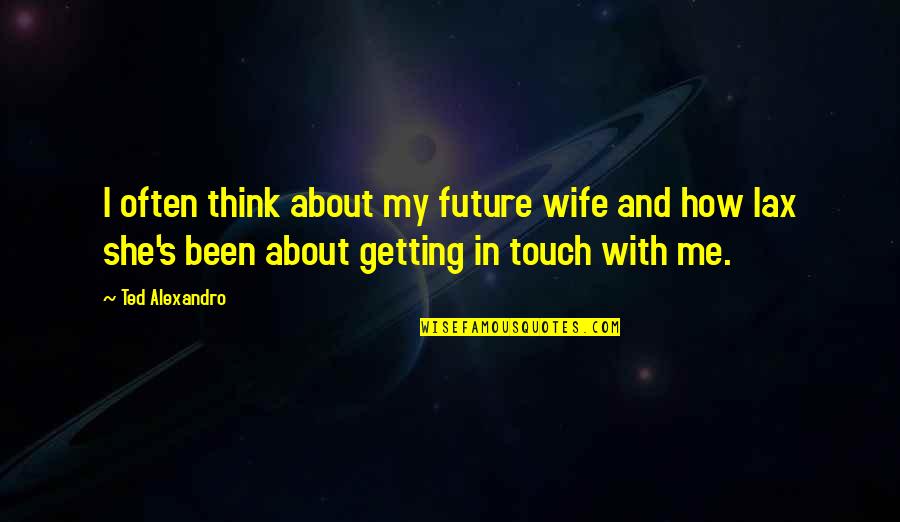 I often think about my future wife and how lax she's been about getting in touch with me. —
Ted Alexandro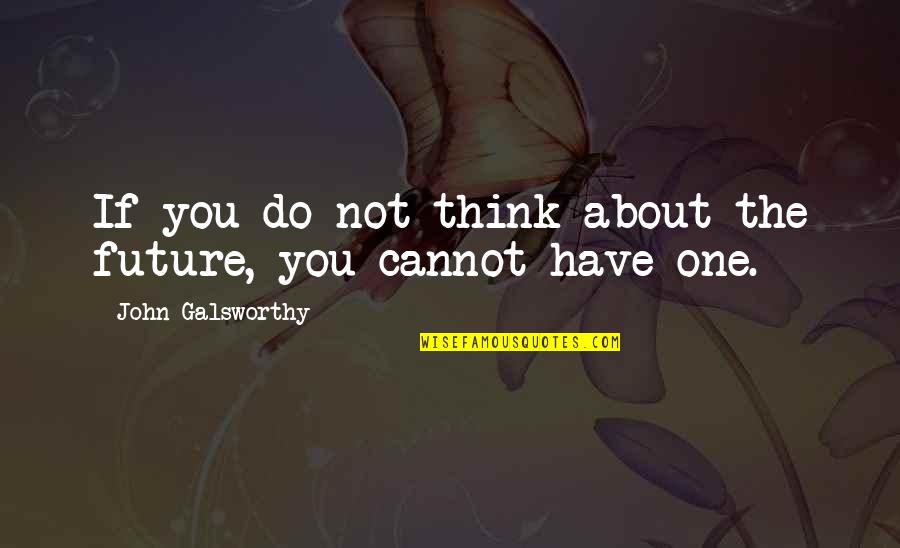 If you do not think about the future, you cannot have one. —
John Galsworthy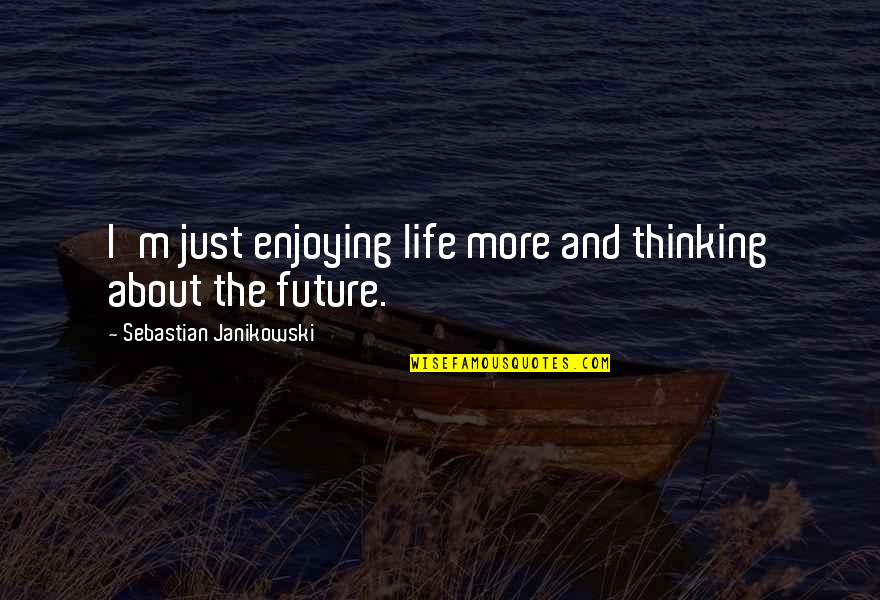 I'm just enjoying life more and thinking about the future. —
Sebastian Janikowski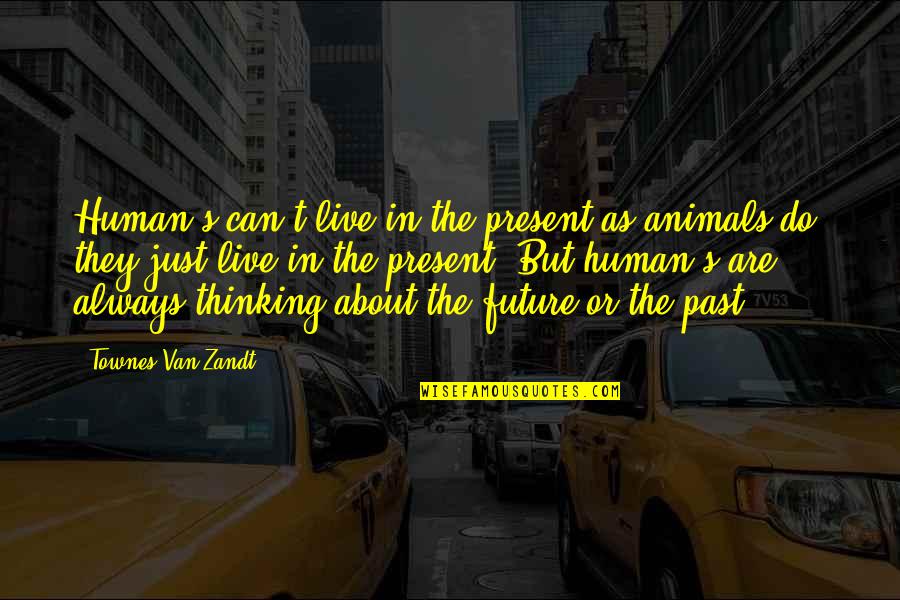 Human's can't live in the present as animals do; they just live in the present. But human's are always thinking about the future or the past. —
Townes Van Zandt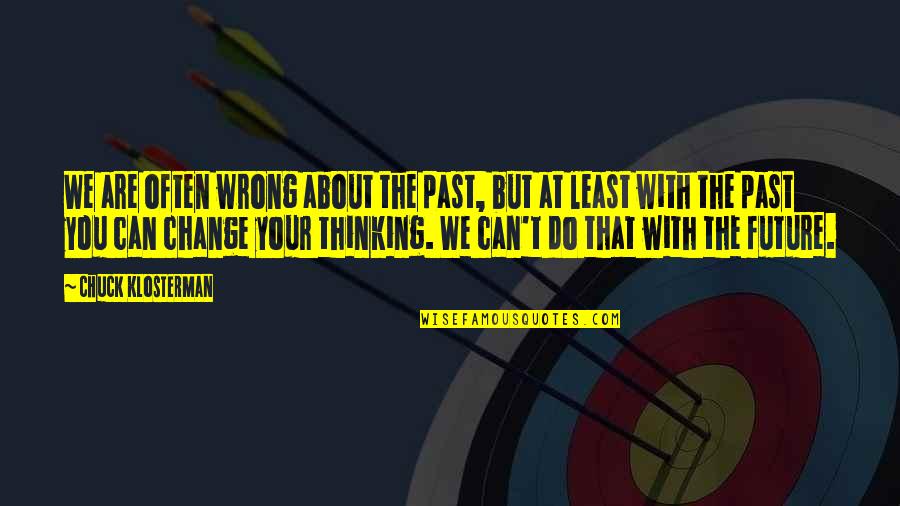 We are often wrong about the past, but at least with the past you can change your thinking. We can't do that with the future. —
Chuck Klosterman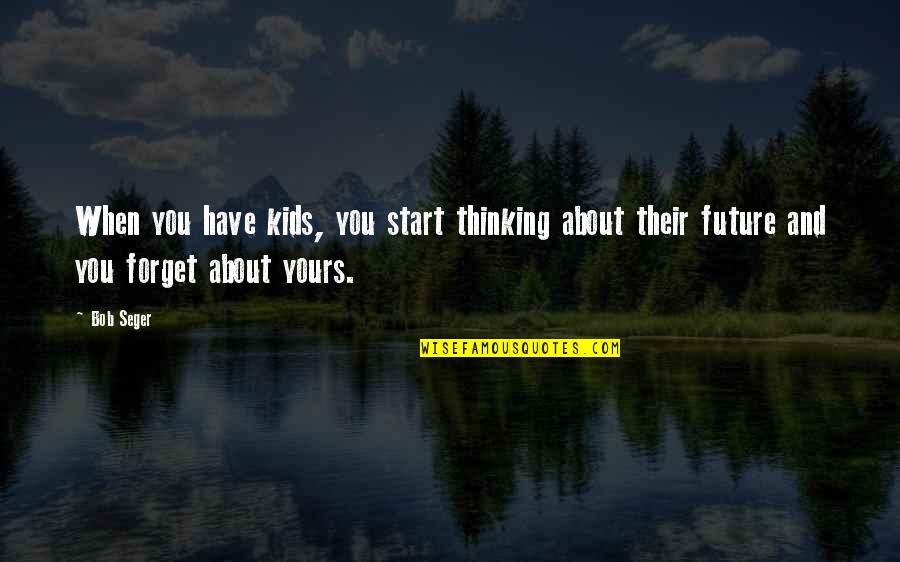 When you have kids, you start thinking about their future and you forget about yours. —
Bob Seger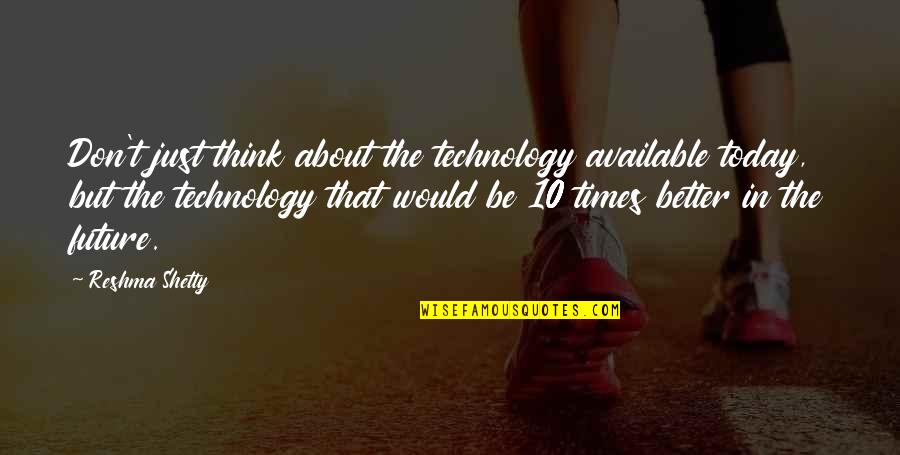 Don't just think about the technology available today, but the technology that would be 10 times better in the future. —
Reshma Shetty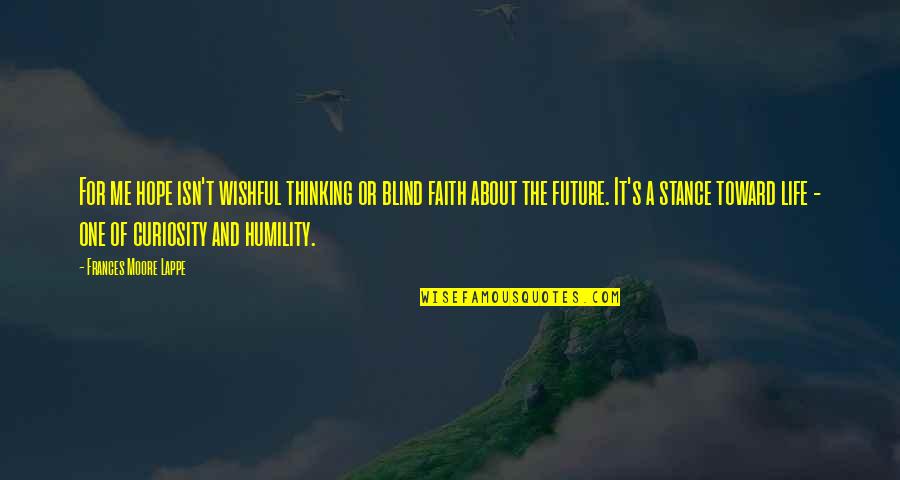 For me hope isn't wishful thinking or blind faith about the future. It's a stance toward life - one of curiosity and humility. —
Frances Moore Lappe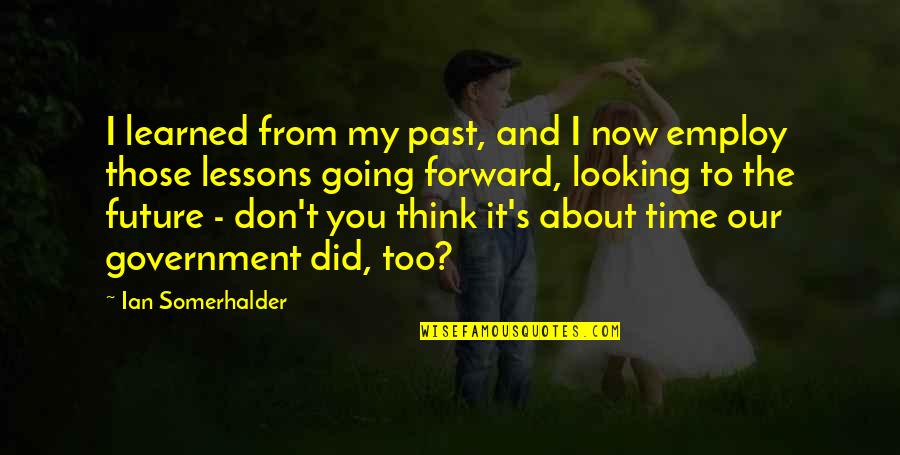 I learned from my past, and I now employ those lessons going forward, looking to the future - don't you think it's about time our government did, too? —
Ian Somerhalder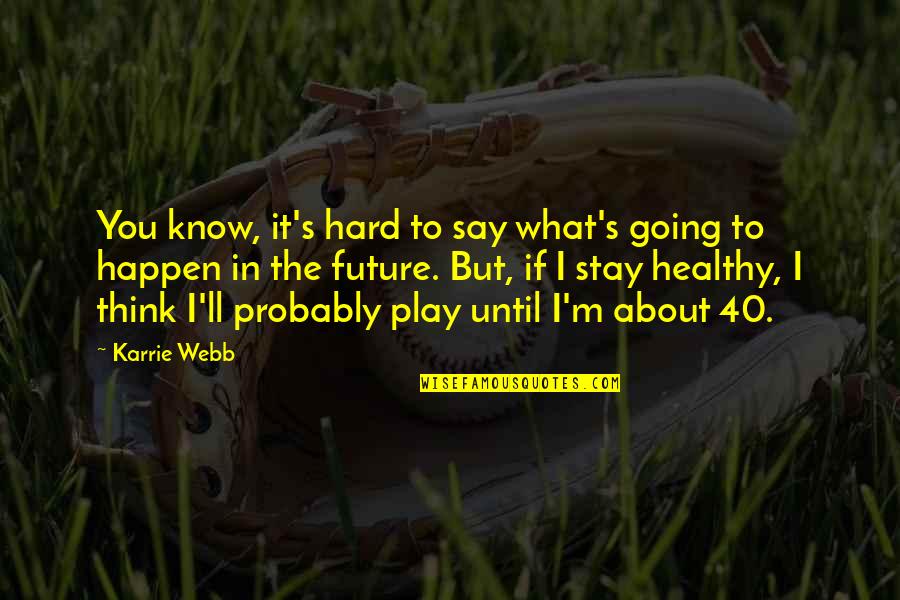 You know, it's hard to say what's going to happen in the future. But, if I stay healthy, I think I'll probably play until I'm about 40. —
Karrie Webb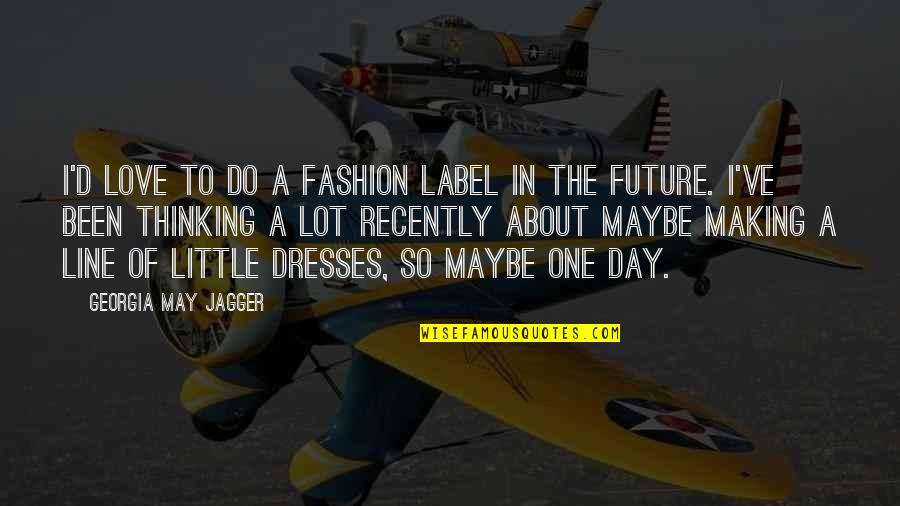 I'd love to do a fashion label in the future. I've been thinking a lot recently about maybe making a line of little dresses, so maybe one day. —
Georgia May Jagger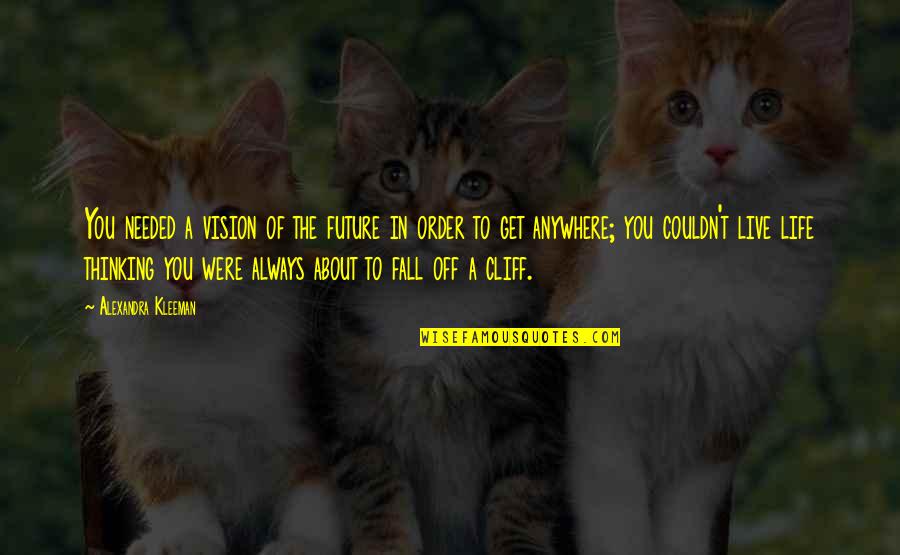 You needed a vision of the future in order to get anywhere; you couldn't live life thinking you were always about to fall off a cliff. —
Alexandra Kleeman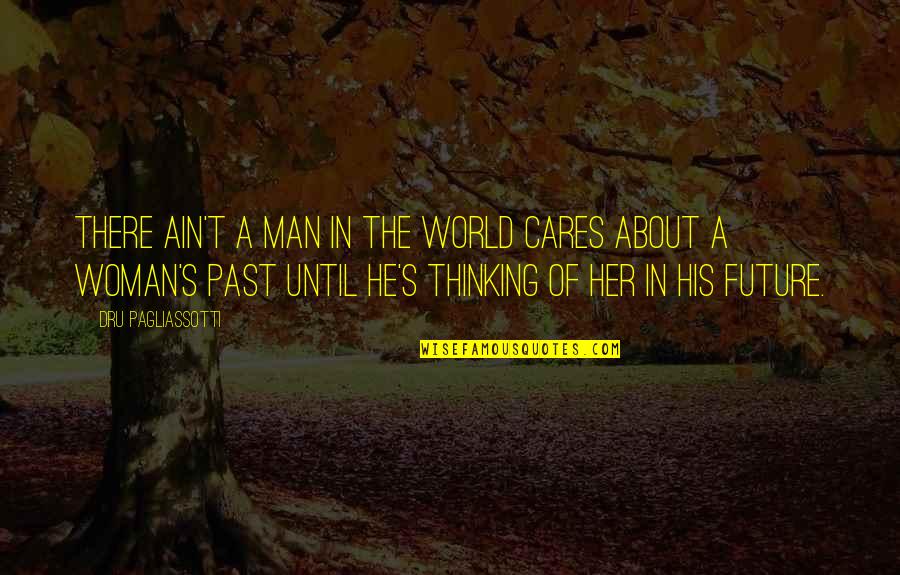 There ain't a man in the world cares about a woman's past until he's thinking of her in his future. —
Dru Pagliassotti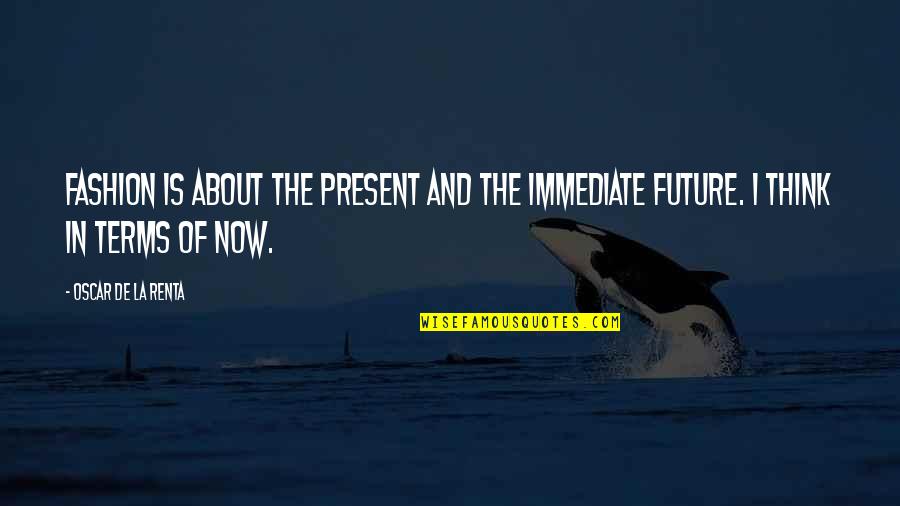 Fashion is about the present and the immediate future. I think in terms of now. —
Oscar De La Renta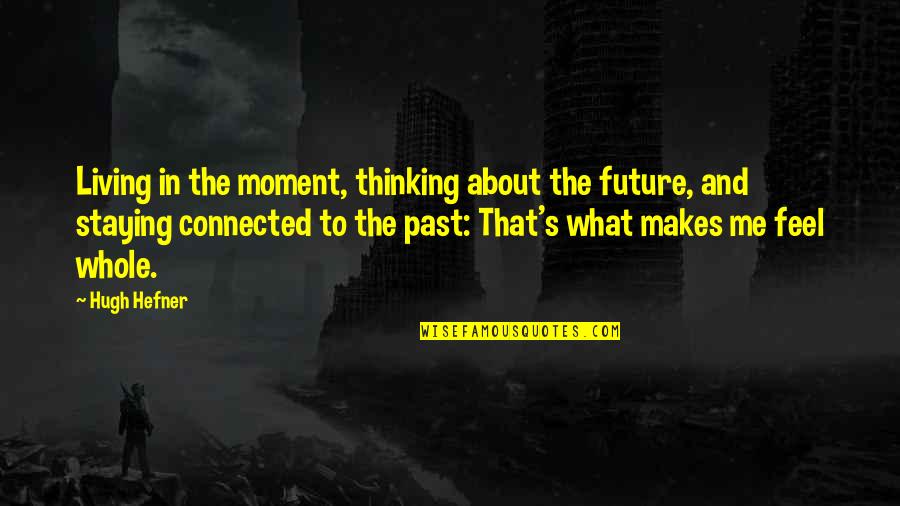 Living in the moment, thinking about the future, and staying connected to the past: That's what makes me feel whole. —
Hugh Hefner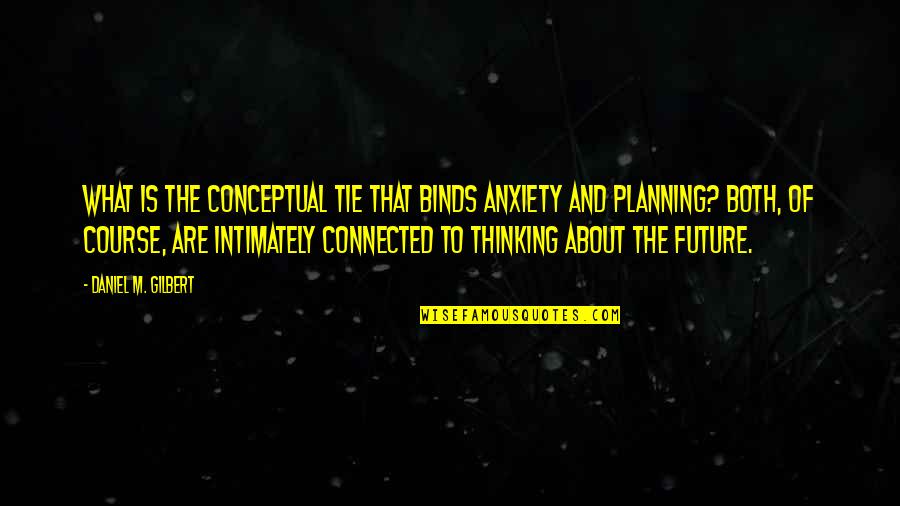 What is the conceptual tie that binds anxiety and planning? Both, of course, are intimately connected to thinking about the future. —
Daniel M. Gilbert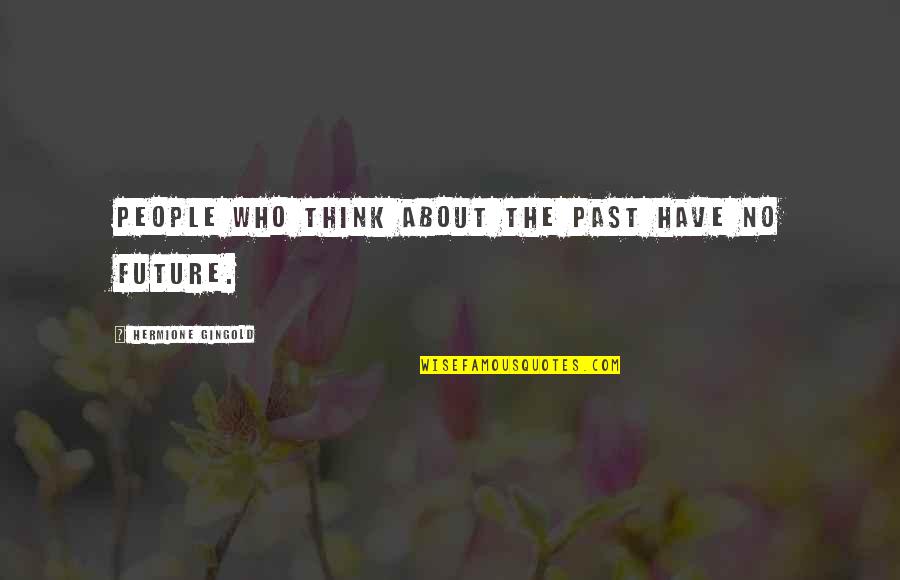 People who think about the past have no future. —
Hermione Gingold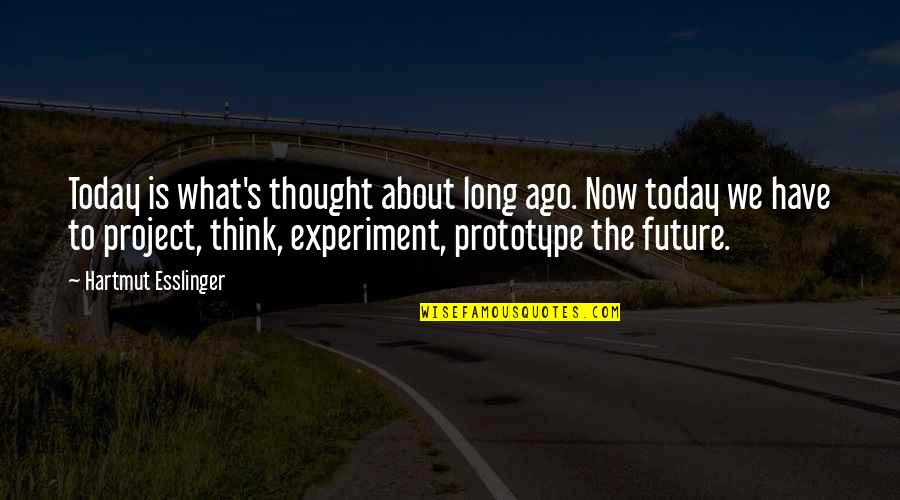 Today is what's thought about long ago. Now today we have to project, think, experiment, prototype the future. —
Hartmut Esslinger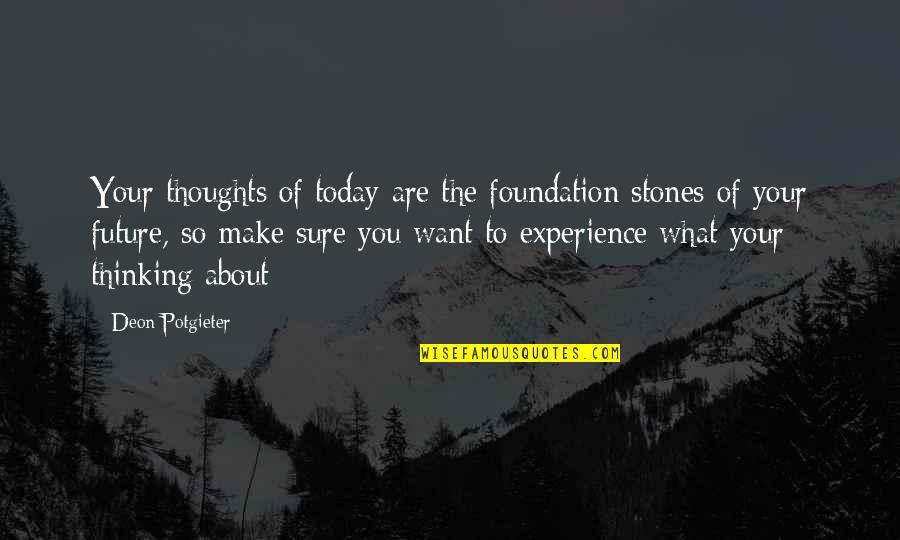 Your thoughts of today are the foundation stones of your future, so make sure you want to experience what your thinking about —
Deon Potgieter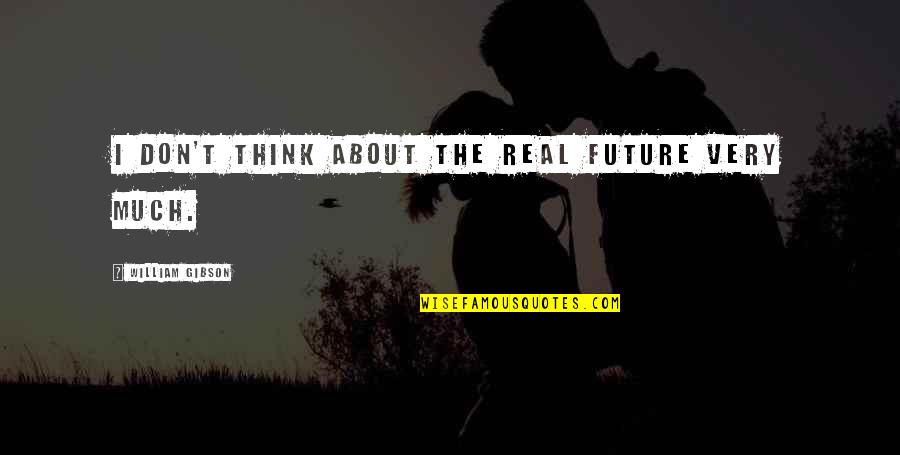 I don't think about the real future very much. —
William Gibson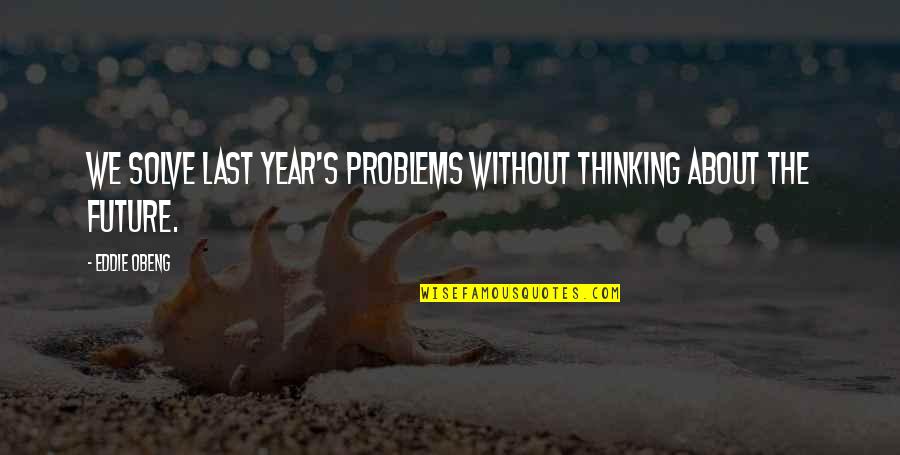 We solve last year's problems without thinking about the future. —
Eddie Obeng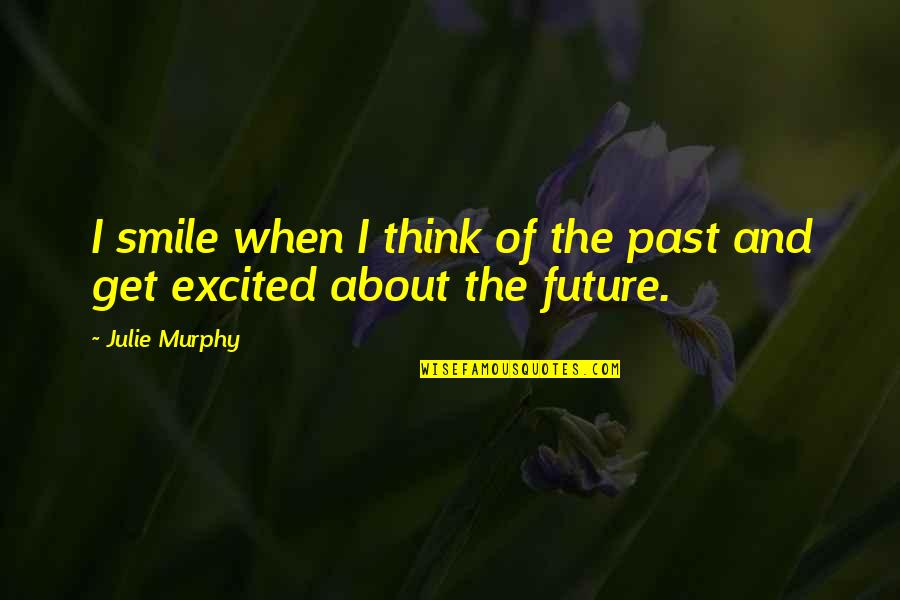 I smile when I think of the past and get excited about the future. —
Julie Murphy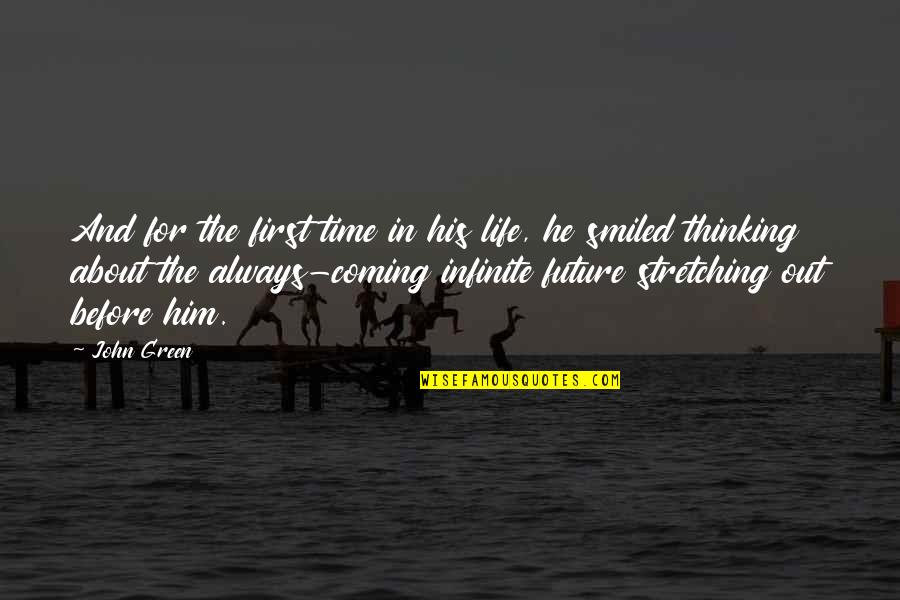 And for the first time in his life, he smiled thinking about the always-coming infinite future stretching out before him. —
John Green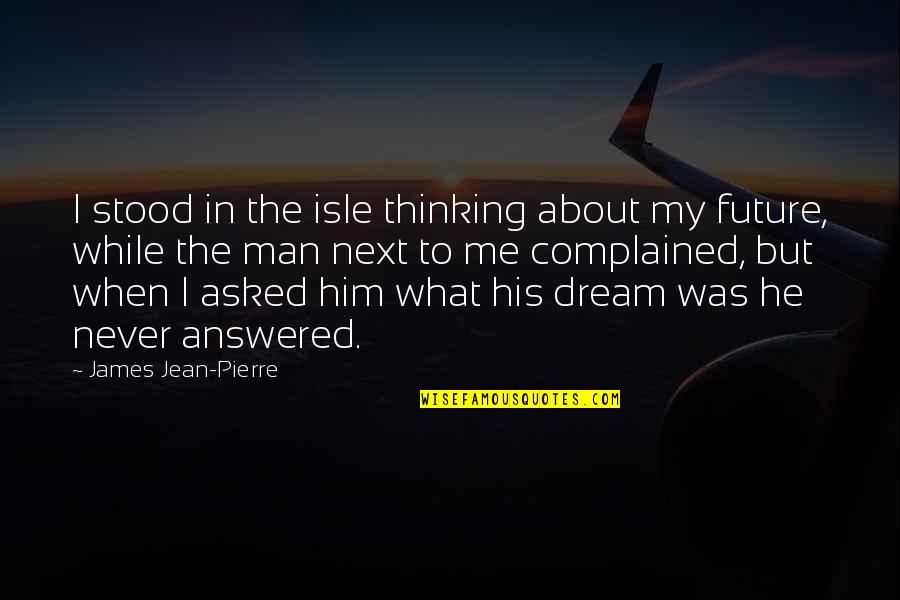 I stood in the isle thinking about my future, while the man next to me complained, but when I asked him what his dream was he never answered. —
James Jean-Pierre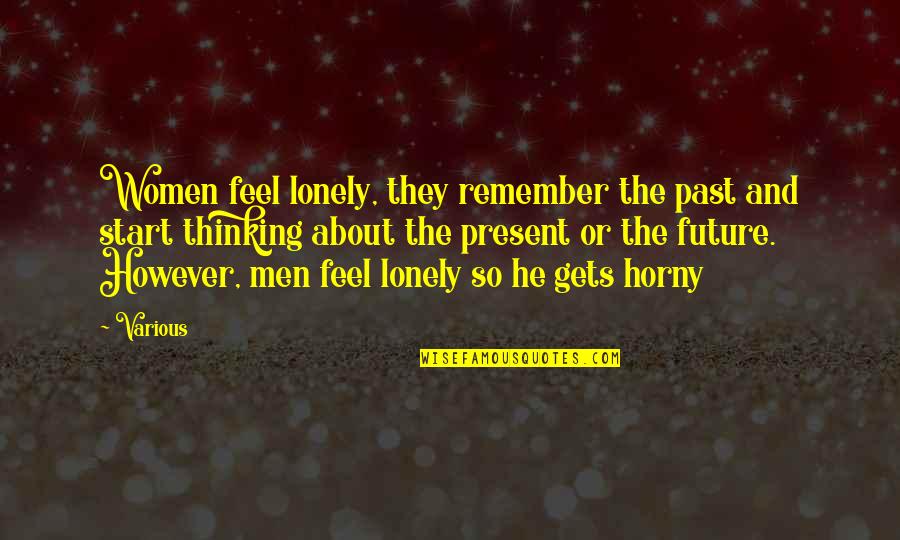 Women feel lonely, they remember the past and start thinking about the present or the future. However, men feel lonely so he gets horny —
Various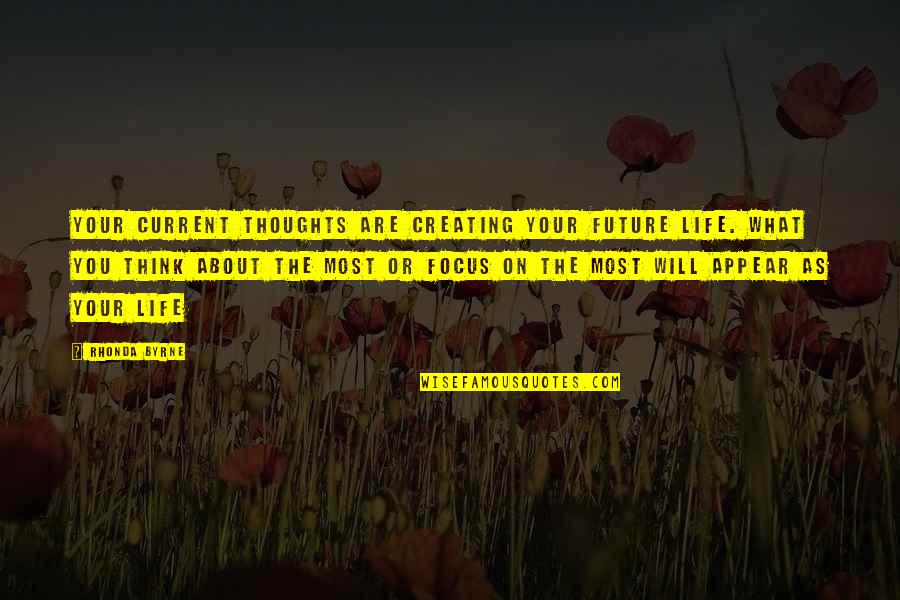 Your current thoughts are creating your future life. What you think about the most or focus on the most will appear as your life —
Rhonda Byrne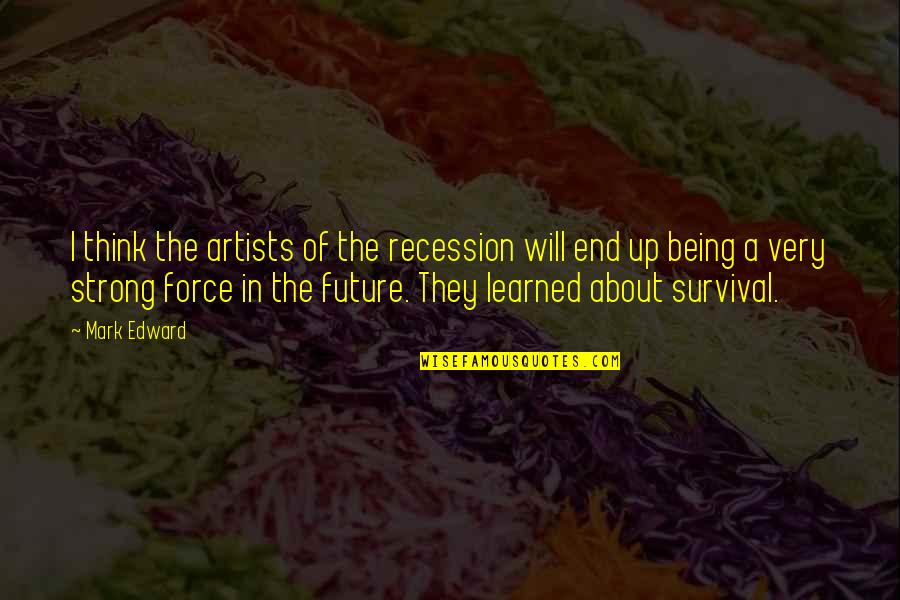 I think the artists of the recession will end up being a very strong force in the future. They learned about survival. —
Mark Edward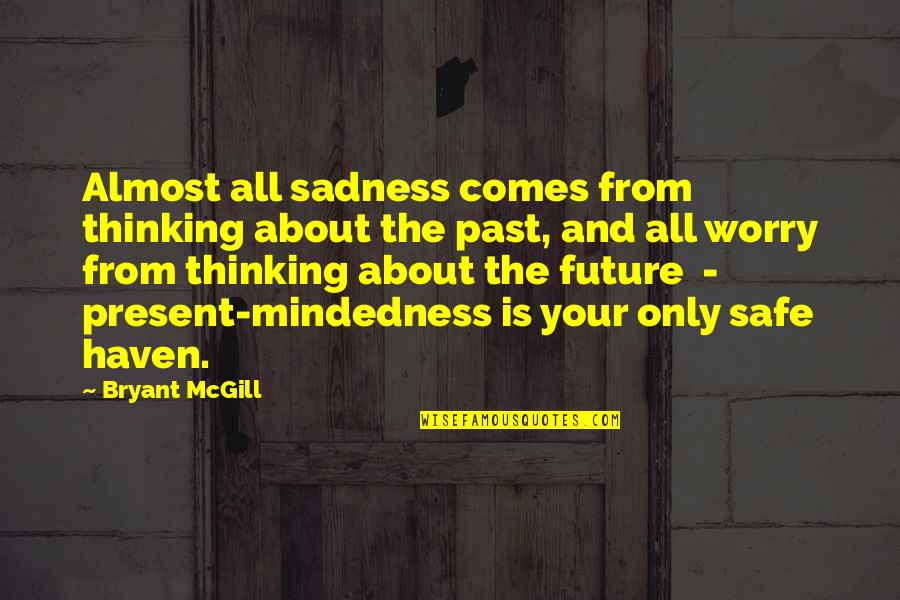 Almost all sadness comes from thinking about the past, and all worry from thinking about the future - present-mindedness is your only safe haven. —
Bryant McGill