Never Change Quotes Quotes
Collection of top 30 famous quotes about Never Change Quotes
Never Change Quotes Quotes & Sayings
Happy to read and share the best inspirational Never Change Quotes quotes, sayings and quotations on Wise Famous Quotes.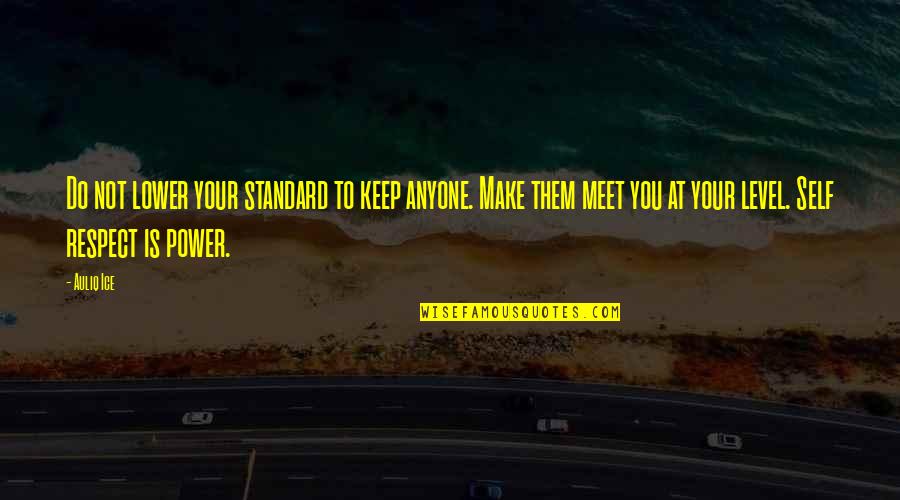 Do not lower your standard to keep anyone. Make them meet you at your level. Self respect is power.
—
Auliq Ice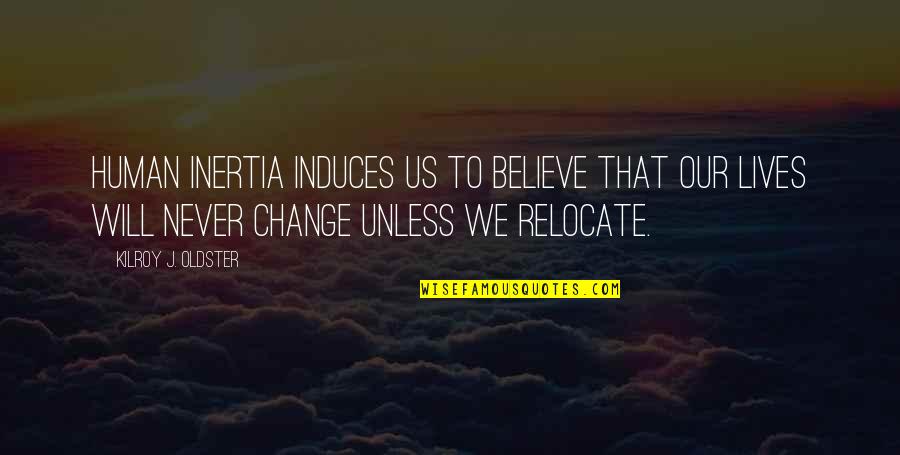 Human inertia induces us to believe that our lives will never change unless we relocate.
—
Kilroy J. Oldster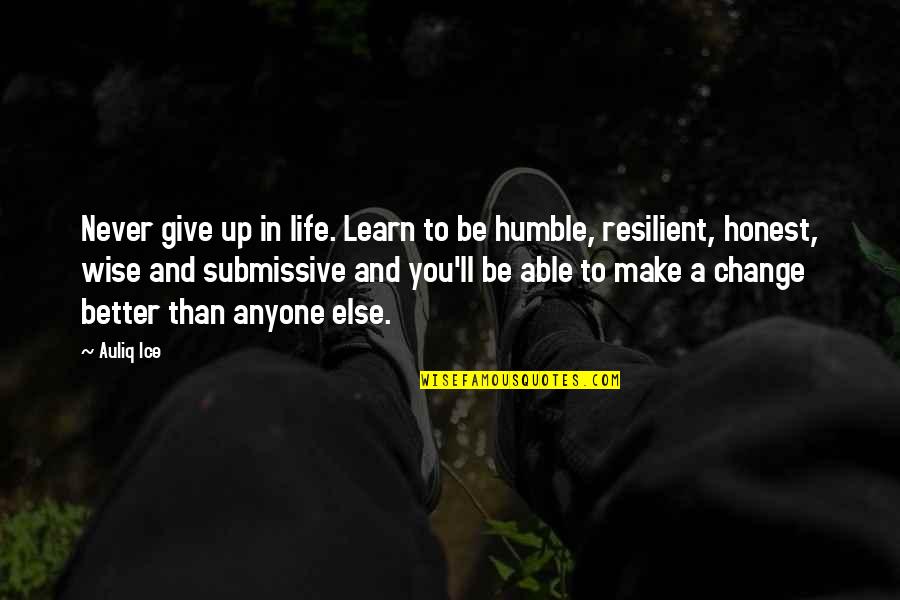 Never give up in life. Learn to be humble, resilient, honest, wise and submissive and you'll be able to make a change better than anyone else. —
Auliq Ice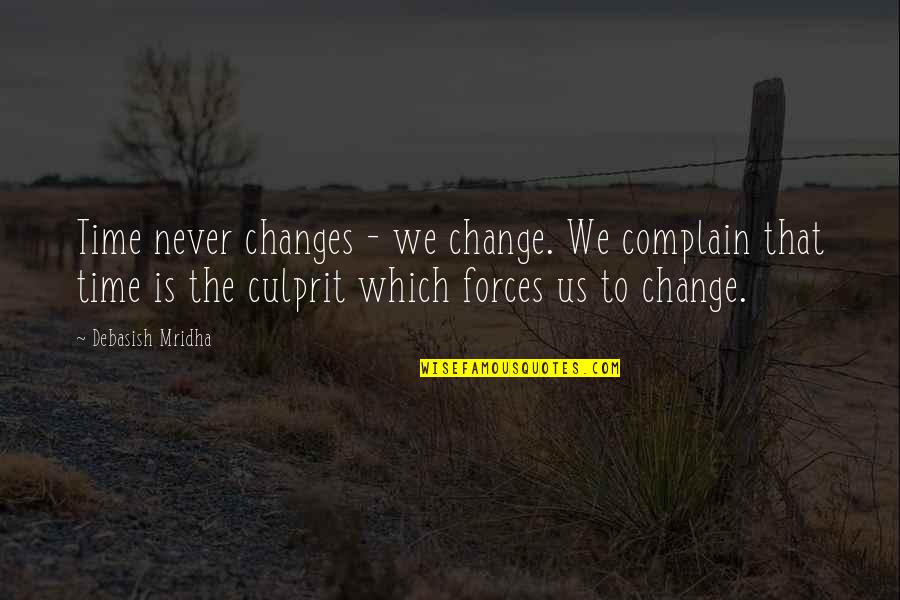 Time never changes - we change. We complain that time is the culprit which forces us to change. —
Debasish Mridha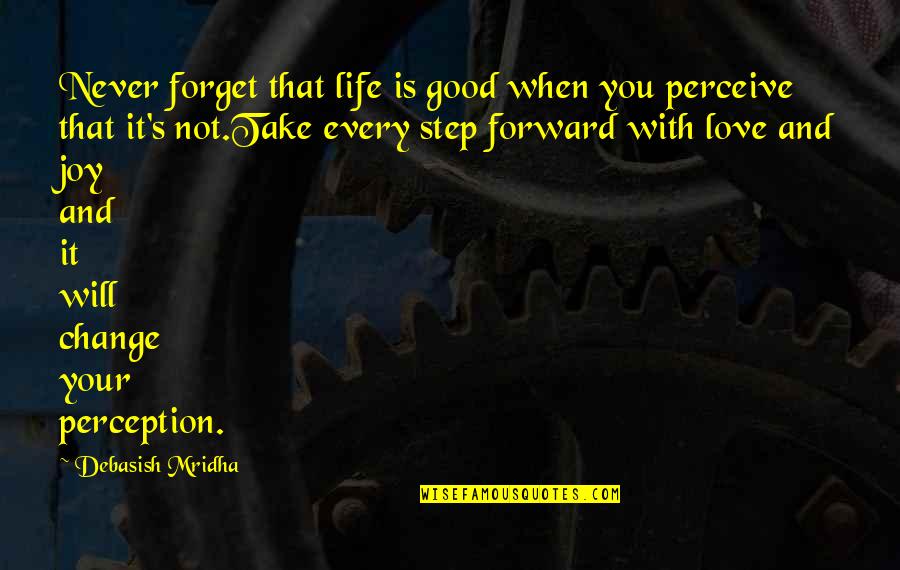 Never forget that life is good when you perceive that it's not.
Take every step forward with love and joy and it will change your perception. —
Debasish Mridha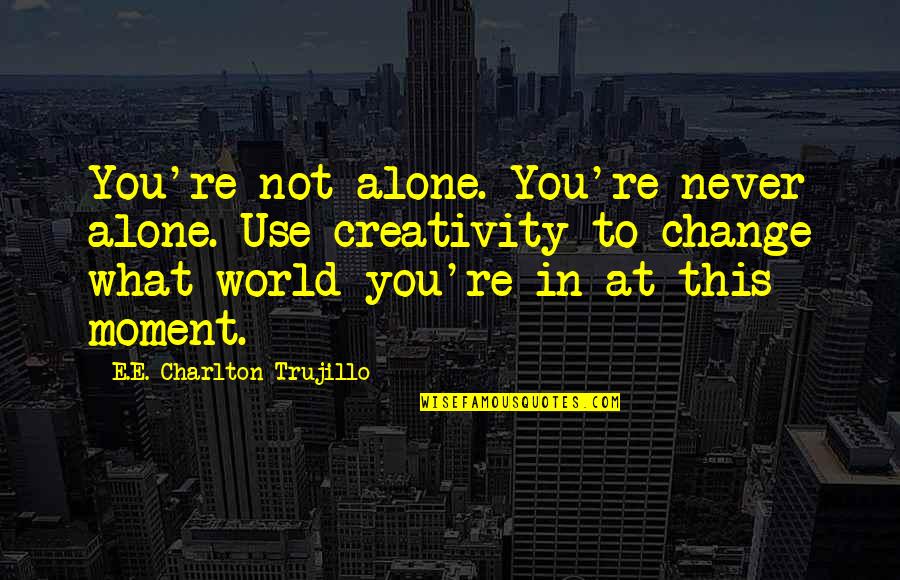 You're not alone. You're never alone. Use creativity to change what world you're in at this moment. —
E.E. Charlton-Trujillo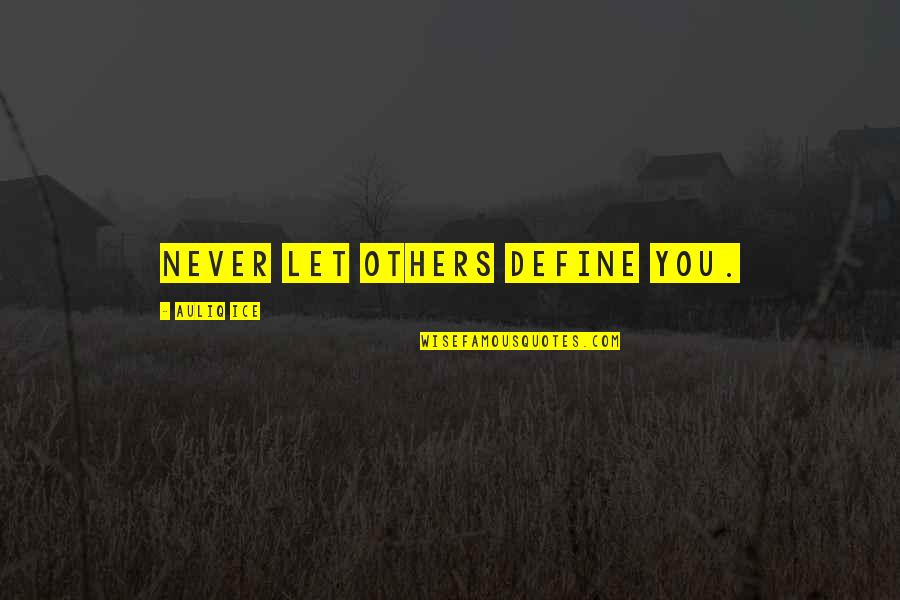 Never let others define you. —
Auliq Ice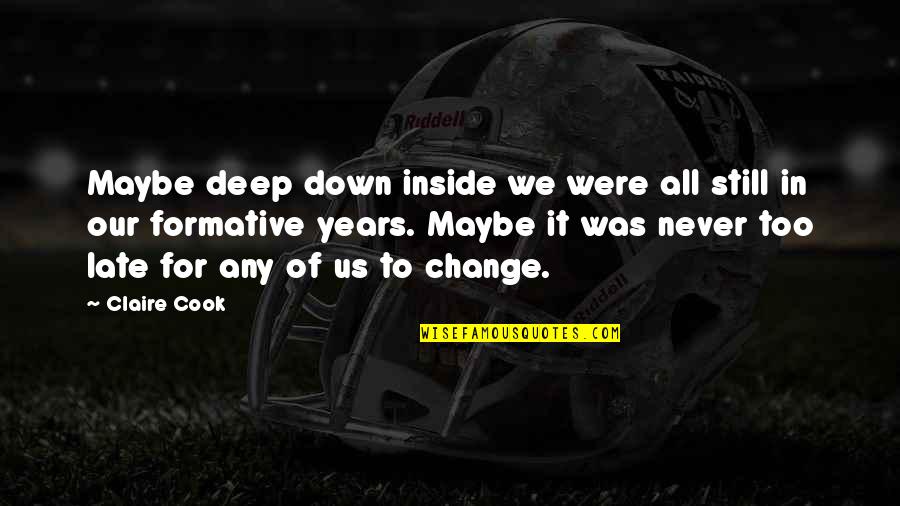 Maybe deep down inside we were all still in our formative years. Maybe it was never too late for any of us to change. —
Claire Cook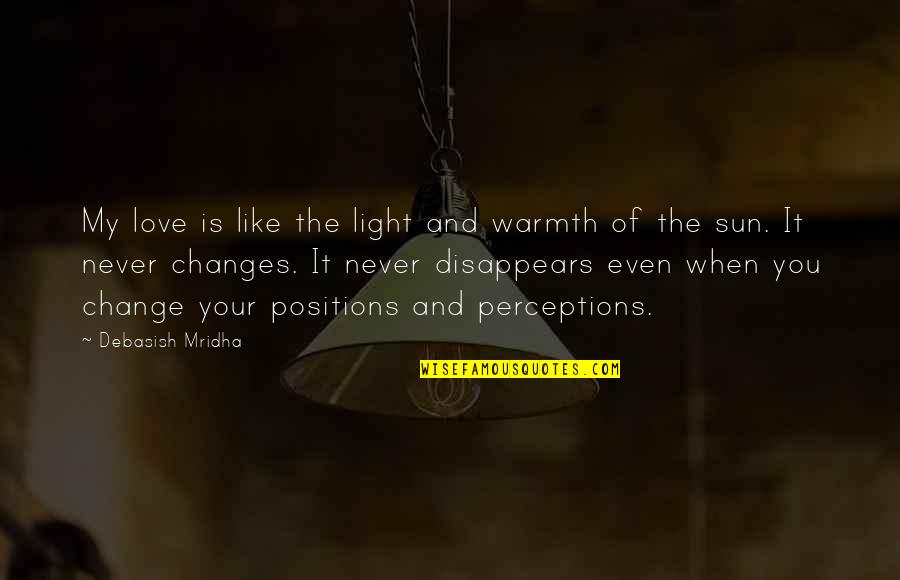 My love is like the light and warmth of the sun. It never changes. It never disappears even when you change your positions and perceptions. —
Debasish Mridha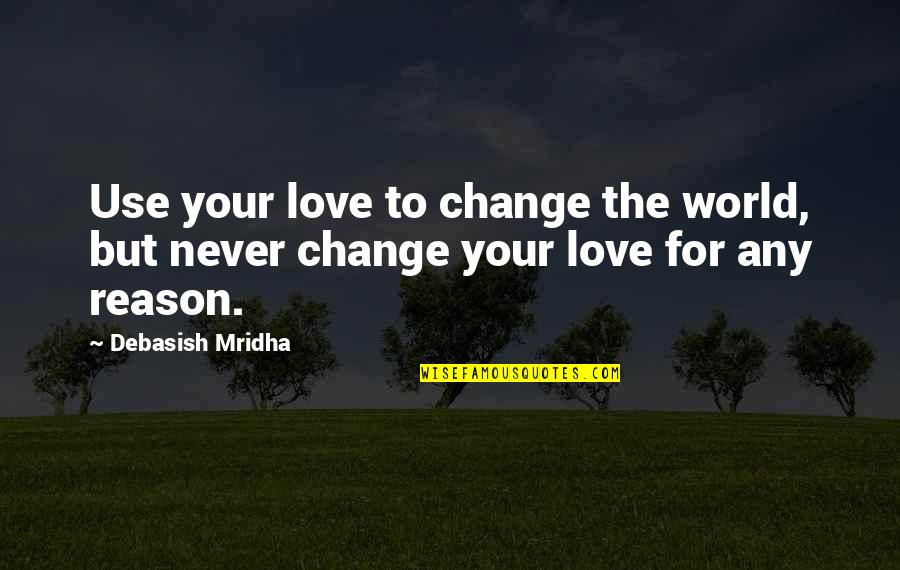 Use your love to change the world, but never change your love for any reason. —
Debasish Mridha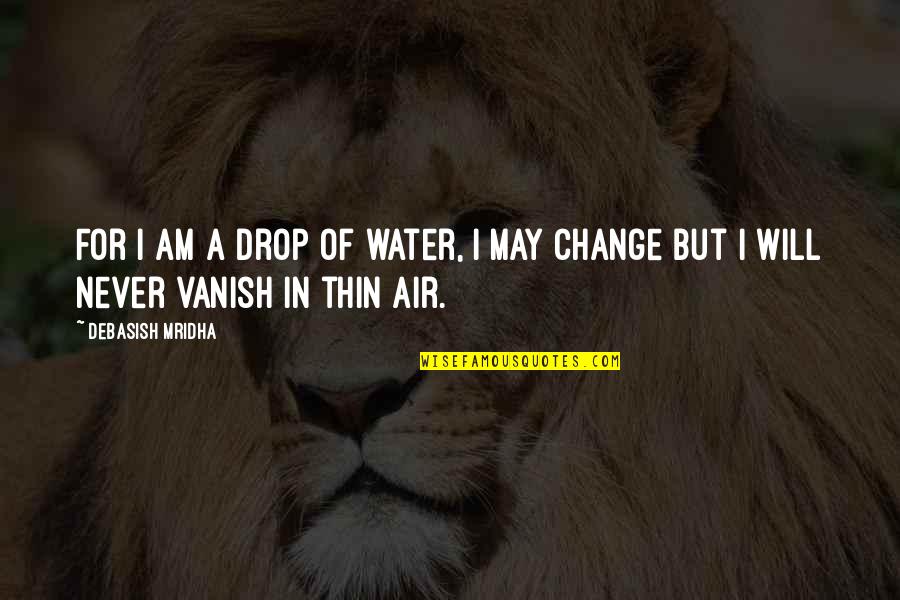 For I am a drop of water, I may change but I will never vanish in thin air. —
Debasish Mridha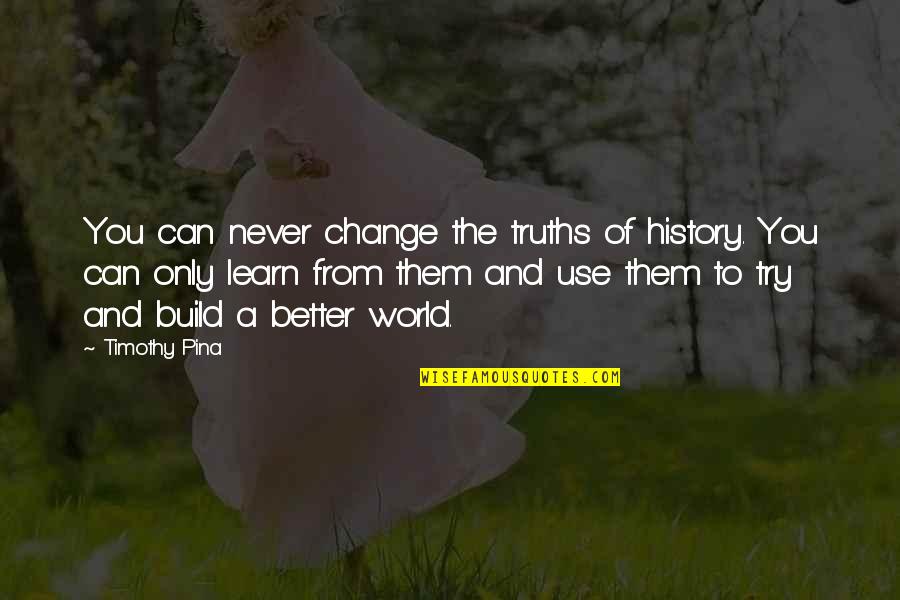 You can never change the truths of history. You can only learn from them and use them to try and build a better world. —
Timothy Pina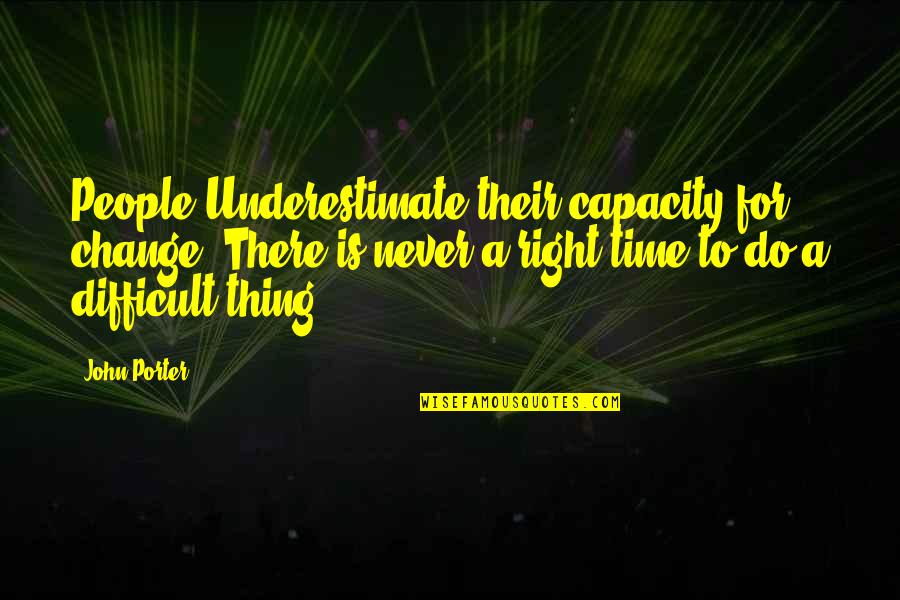 People Underestimate their capacity for change. There is never a right time to do a difficult thing —
John Porter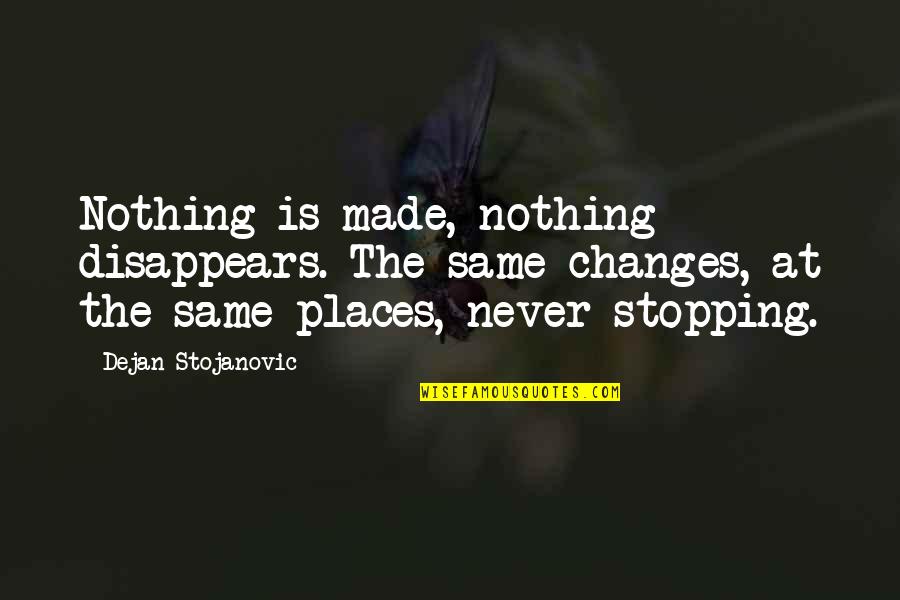 Nothing is made, nothing disappears. The same changes, at the same places, never stopping. —
Dejan Stojanovic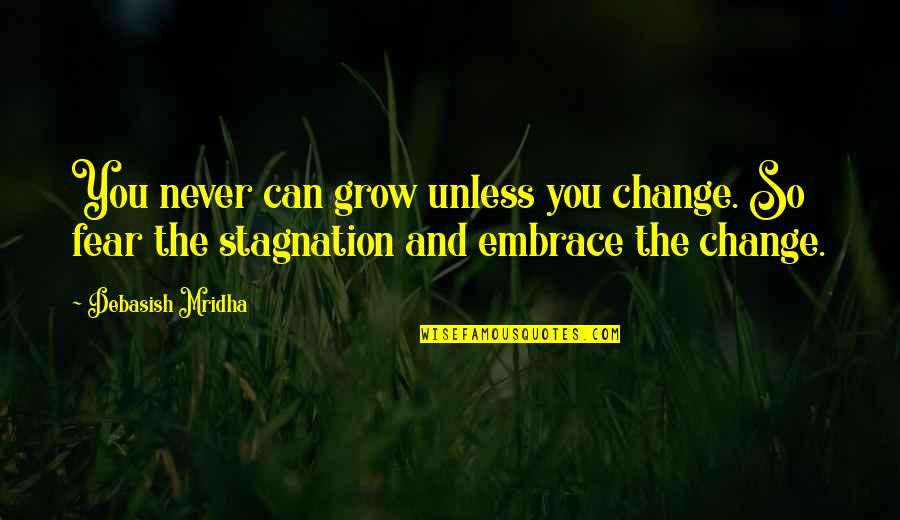 You never can grow unless you change. So fear the stagnation and embrace the change. —
Debasish Mridha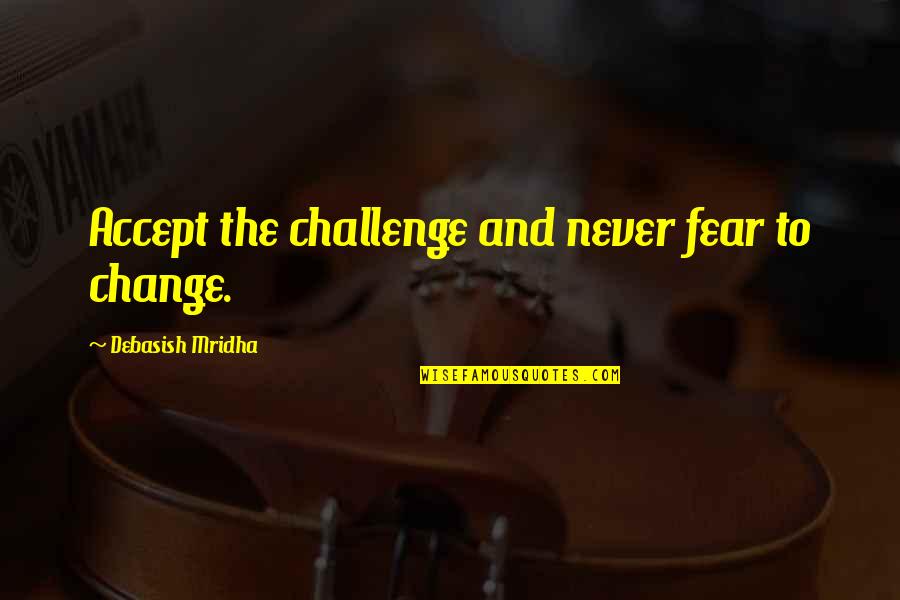 Accept the challenge and never fear to change. —
Debasish Mridha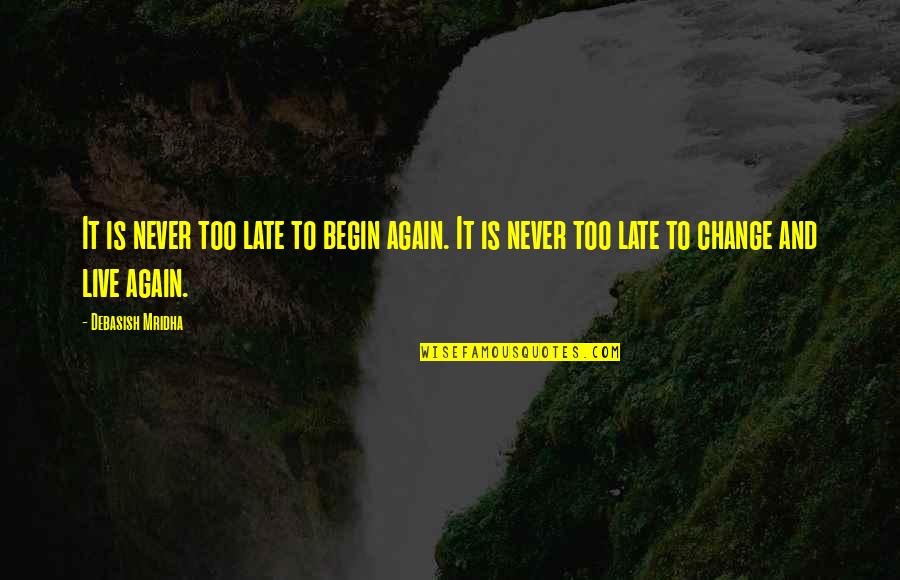 It is never too late to begin again. It is never too late to change and live again. —
Debasish Mridha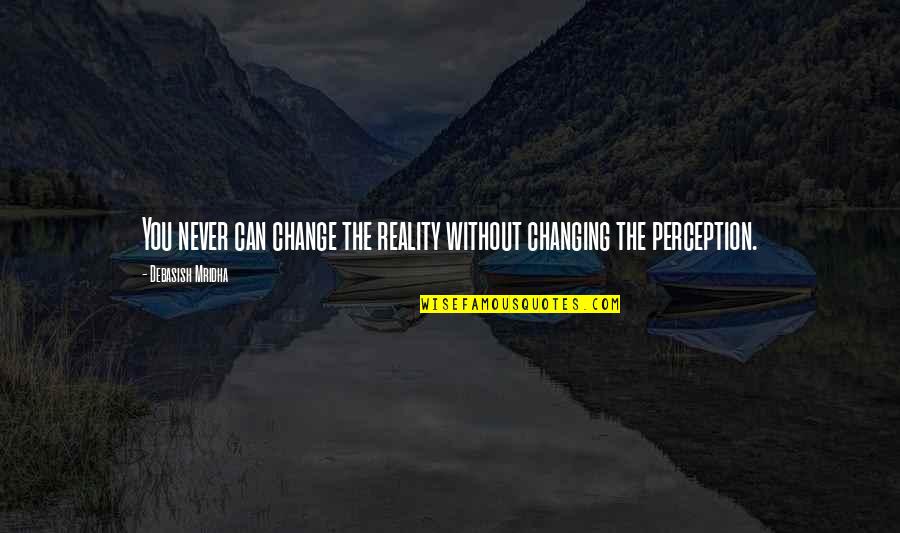 You never can change the reality without changing the perception. —
Debasish Mridha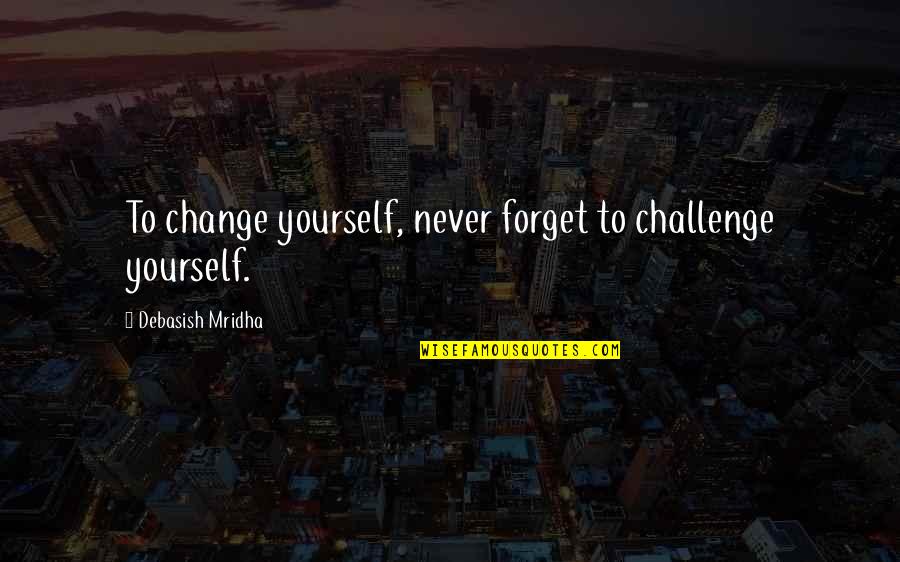 To change yourself, never forget to challenge yourself. —
Debasish Mridha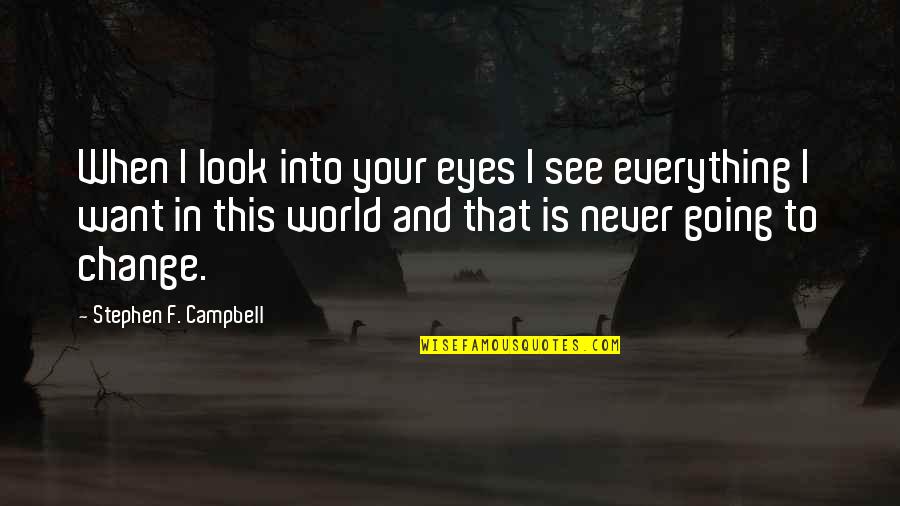 When I look into your eyes I see everything I want in this world and that is never going to change. —
Stephen F. Campbell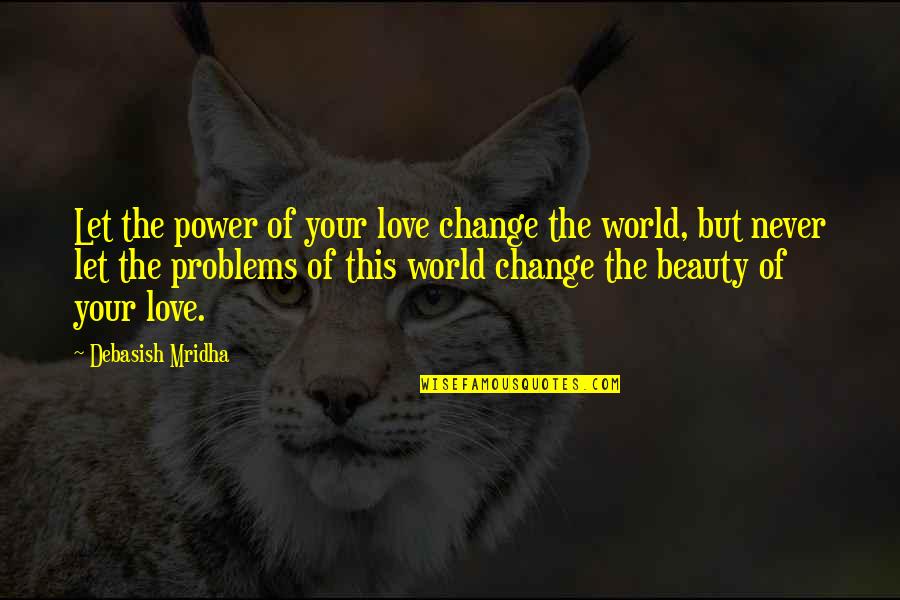 Let the power of your love change the world, but never let the problems of this world change the beauty of your love. —
Debasish Mridha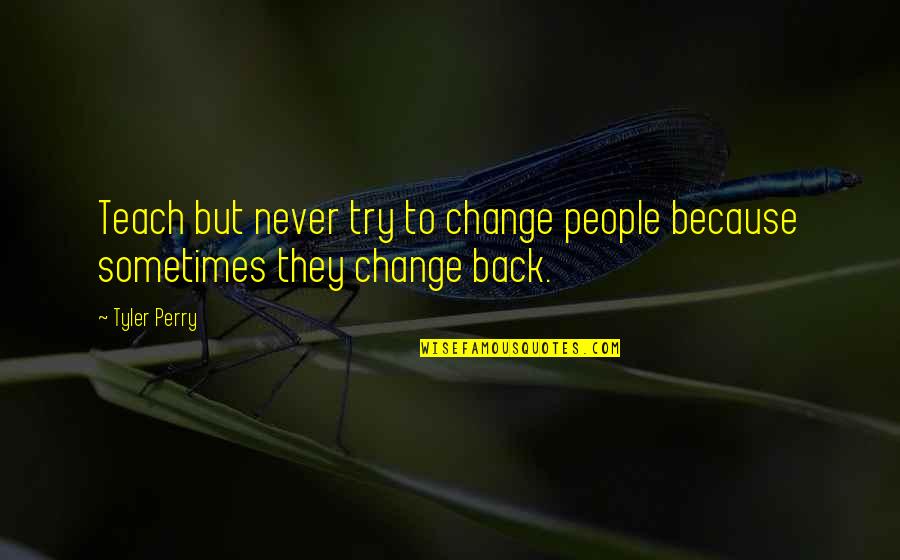 Teach but never try to change people because sometimes they change back. —
Tyler Perry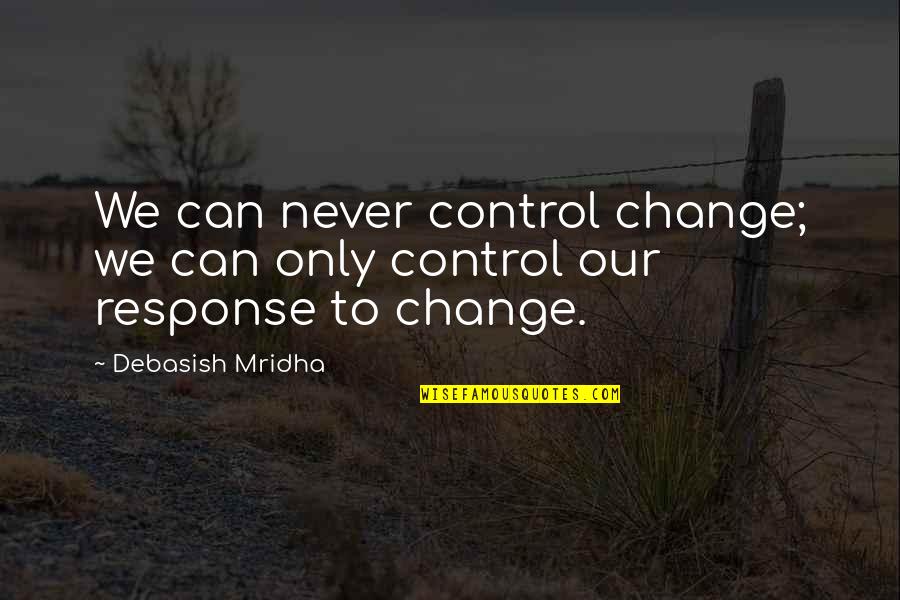 We can never control change; we can only control our response to change. —
Debasish Mridha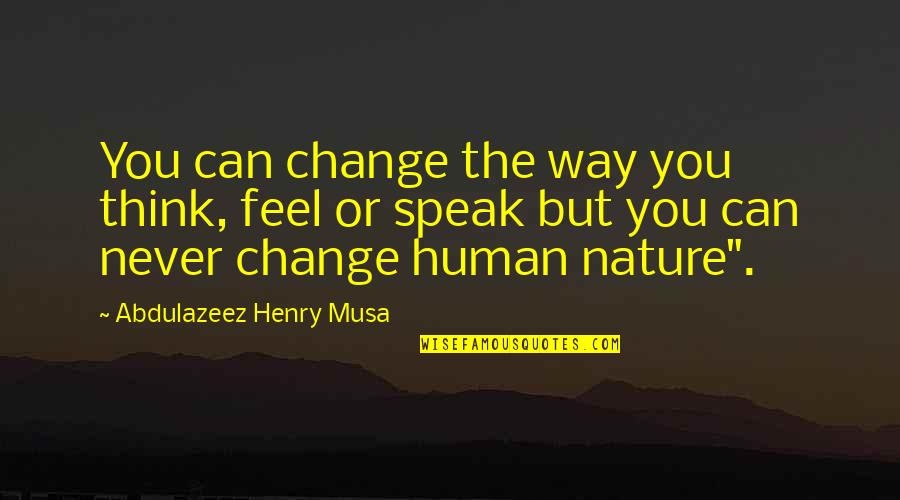 You can change the way you think, feel or speak but you can never change human nature". —
Abdulazeez Henry Musa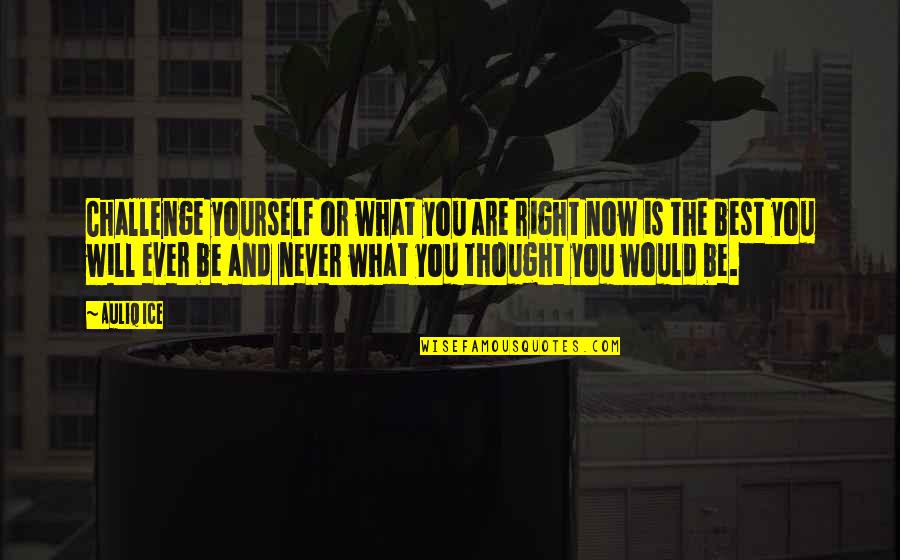 Challenge yourself or what you are right now is the best you will ever be and never what you thought you would be. —
Auliq Ice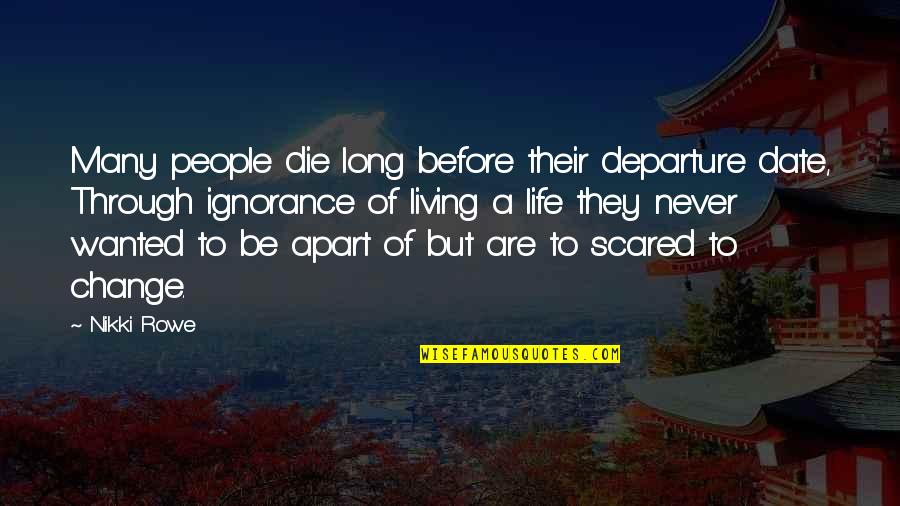 Many people die long before their departure date,
Through ignorance of living a life they never wanted to be apart of but are to scared to change. —
Nikki Rowe