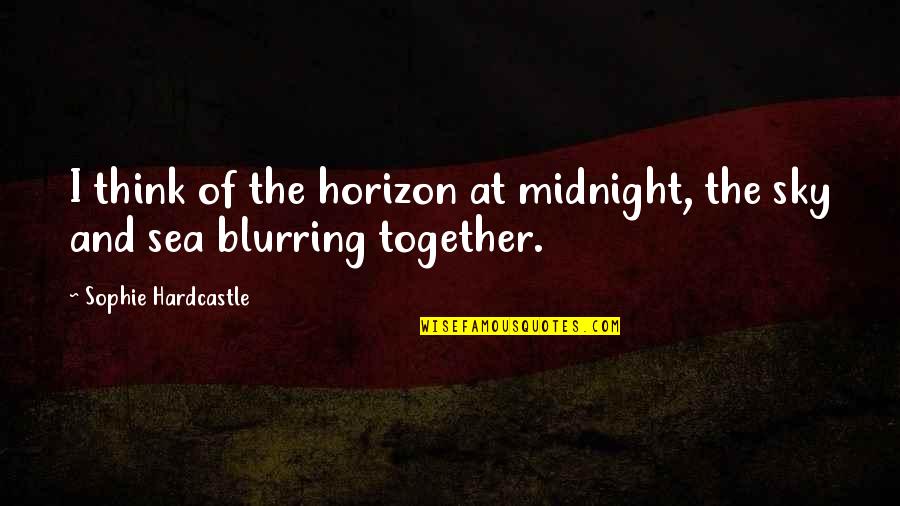 I think of the horizon at midnight, the sky and sea blurring together.
—
Sophie Hardcastle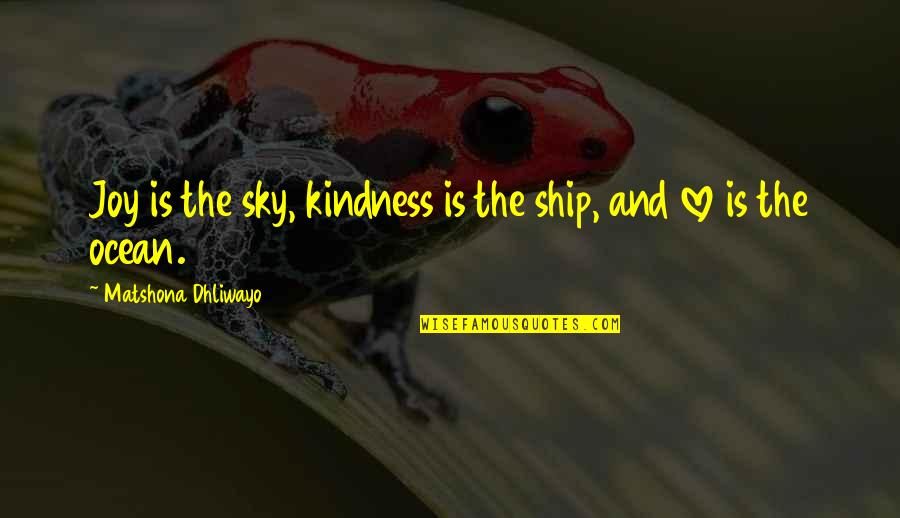 Joy is the sky, kindness is the ship, and love is the ocean.
—
Matshona Dhliwayo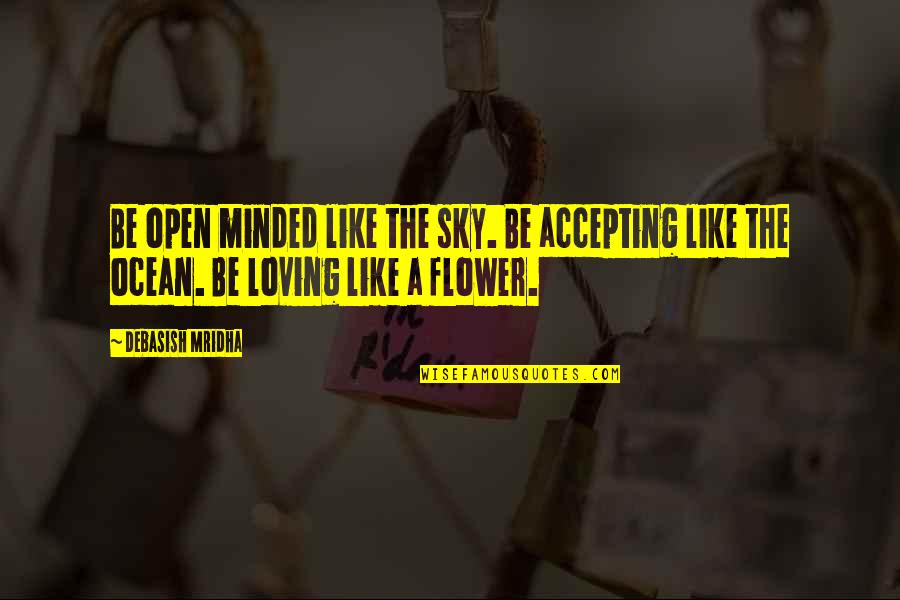 Be open minded like the sky. Be accepting like the ocean. Be loving like a flower.
—
Debasish Mridha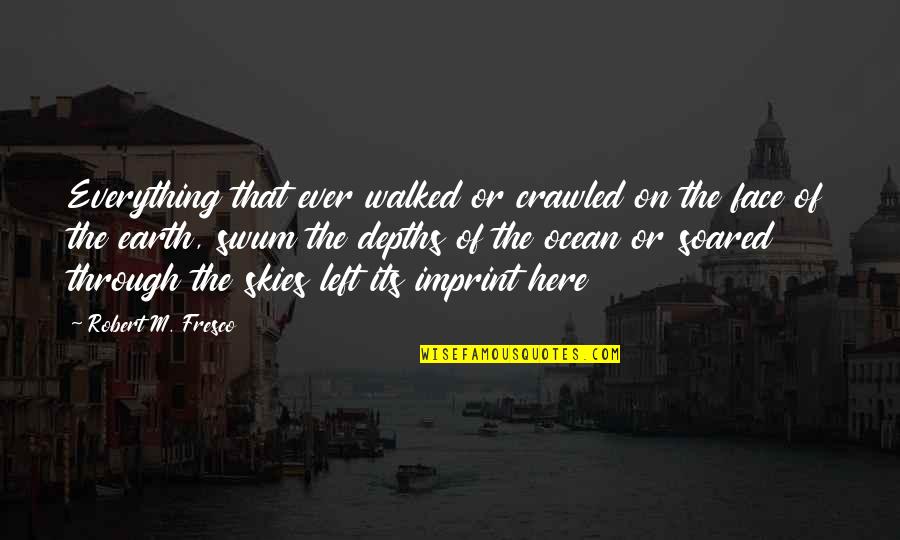 Everything that ever walked or crawled on the face of the earth, swum the depths of the ocean or soared through the skies left its imprint here
—
Robert M. Fresco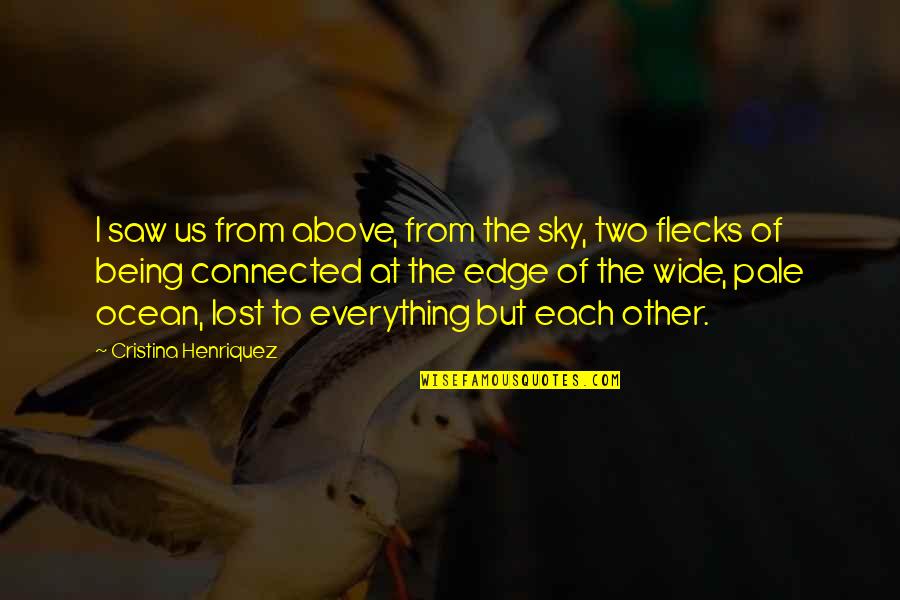 I saw us from above, from the sky, two flecks of being connected at the edge of the wide, pale ocean, lost to everything but each other.
—
Cristina Henriquez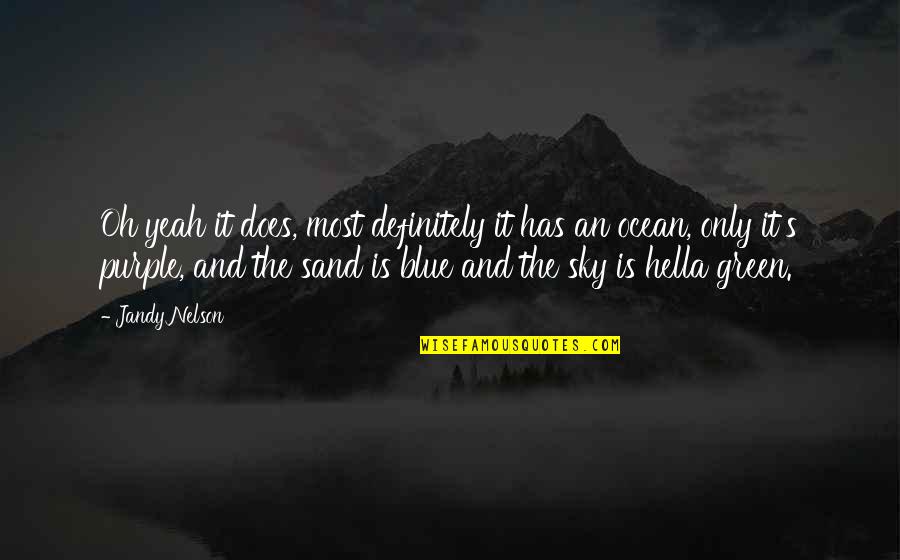 Oh yeah it does, most definitely it has an ocean, only it's purple, and the sand is blue and the sky is hella green.
—
Jandy Nelson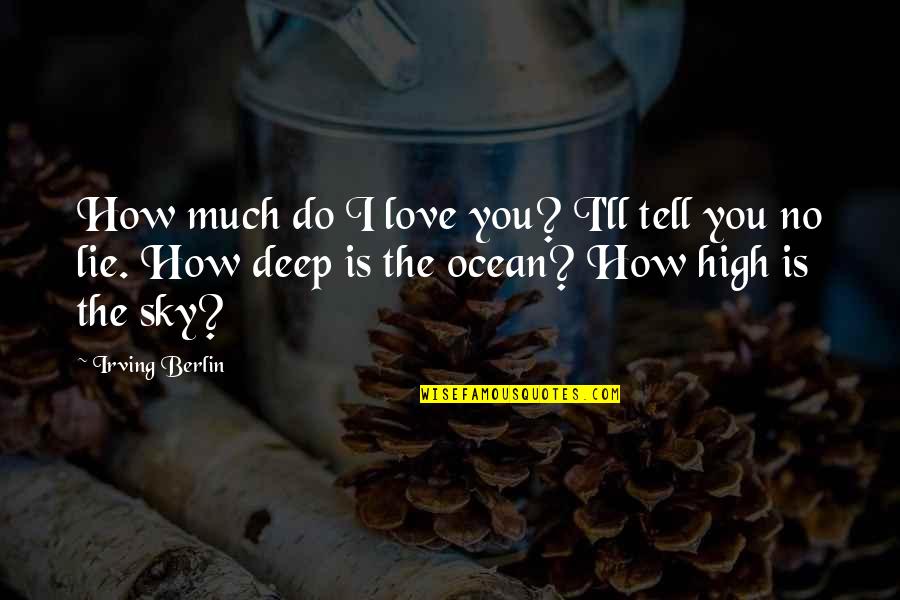 How much do I love you? I'll tell you no lie. How deep is the ocean? How high is the sky?
—
Irving Berlin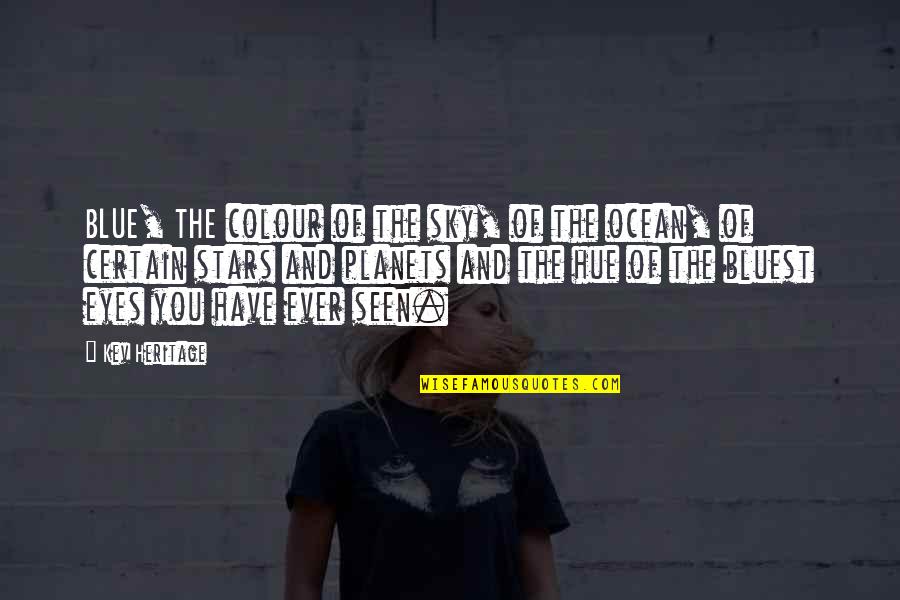 BLUE, THE colour of the sky, of the ocean, of certain stars and planets and the hue of the bluest eyes you have ever seen.
—
Kev Heritage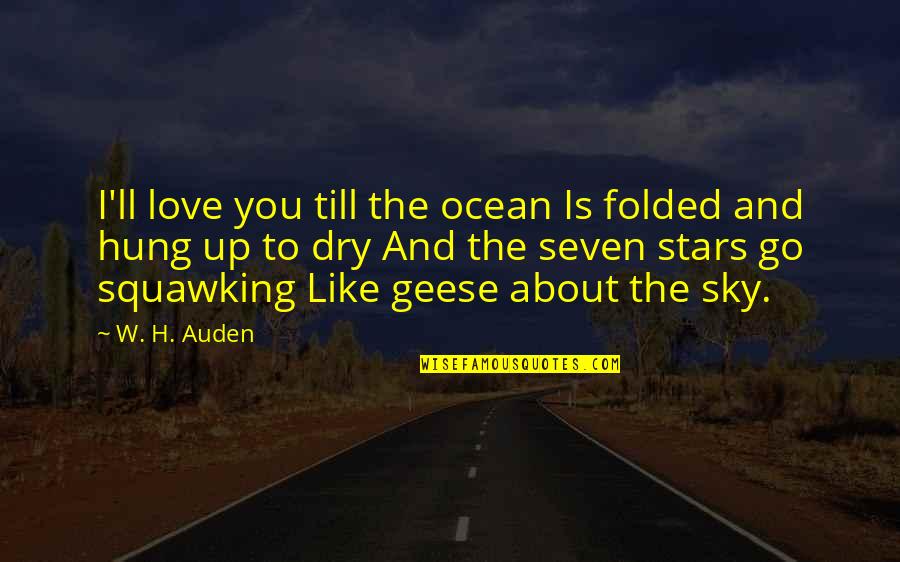 I'll love you till the ocean Is folded and hung up to dry And the seven stars go squawking Like geese about the sky.
—
W. H. Auden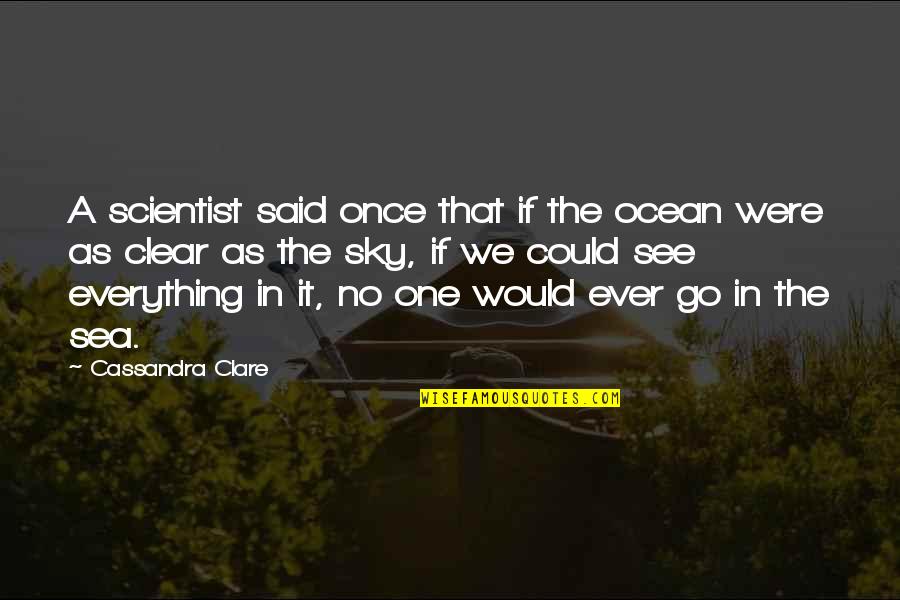 A scientist said once that if the ocean were as clear as the sky, if we could see everything in it, no one would ever go in the sea.
—
Cassandra Clare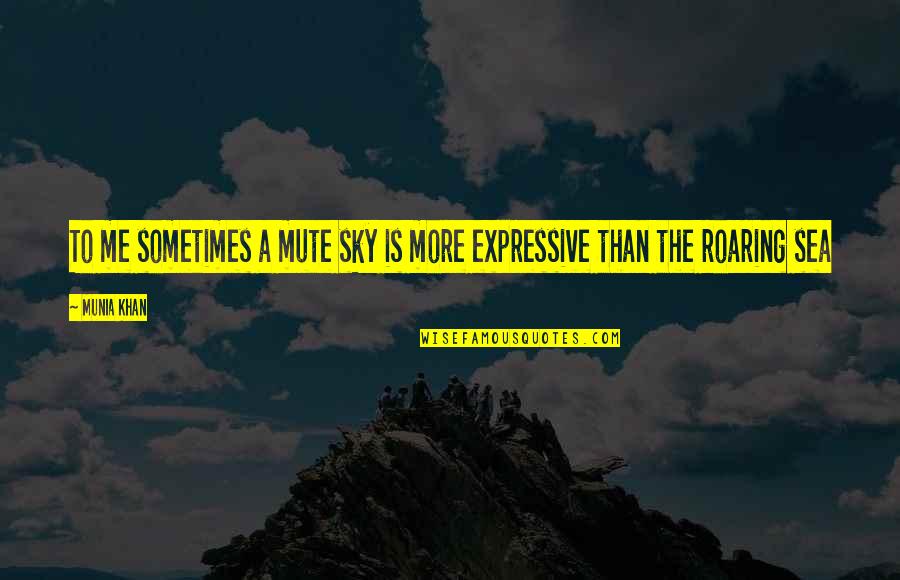 To me sometimes a mute sky is more expressive than the roaring sea
—
Munia Khan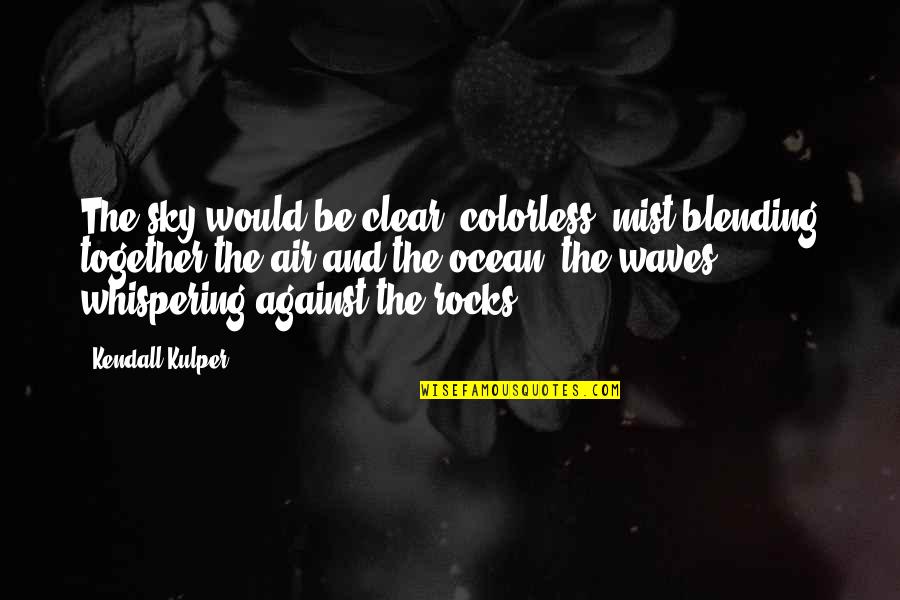 The sky would be clear, colorless, mist blending together the air and the ocean, the waves whispering against the rocks. —
Kendall Kulper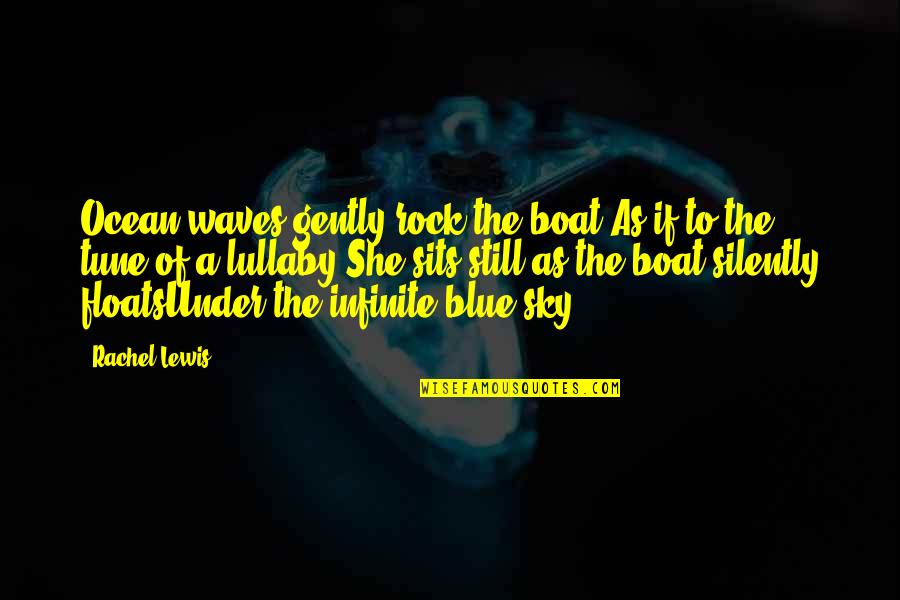 Ocean waves gently rock the boat,
As if to the tune of a lullaby.
She sits still as the boat silently floats
Under the infinite blue sky. —
Rachel Lewis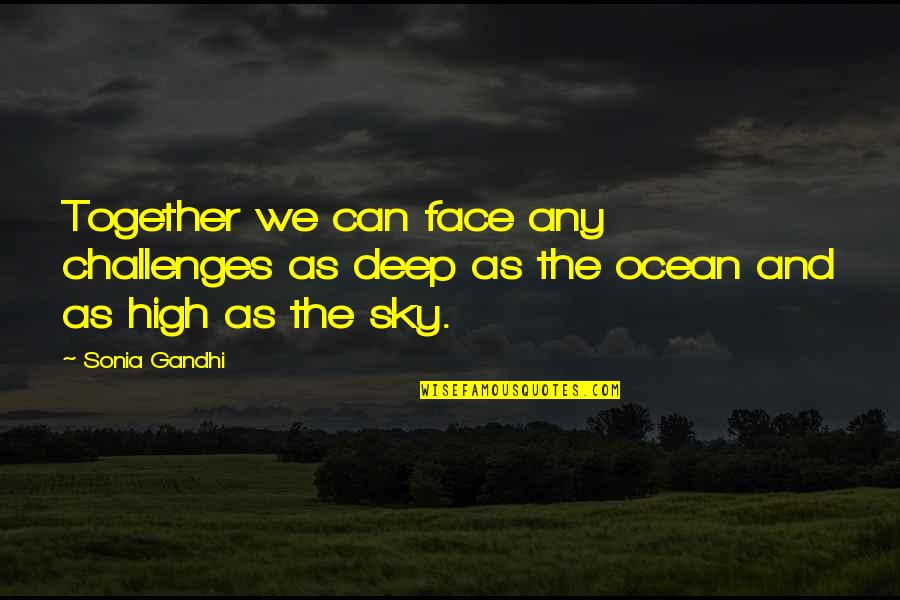 Together we can face any challenges as deep as the ocean and as high as the sky. —
Sonia Gandhi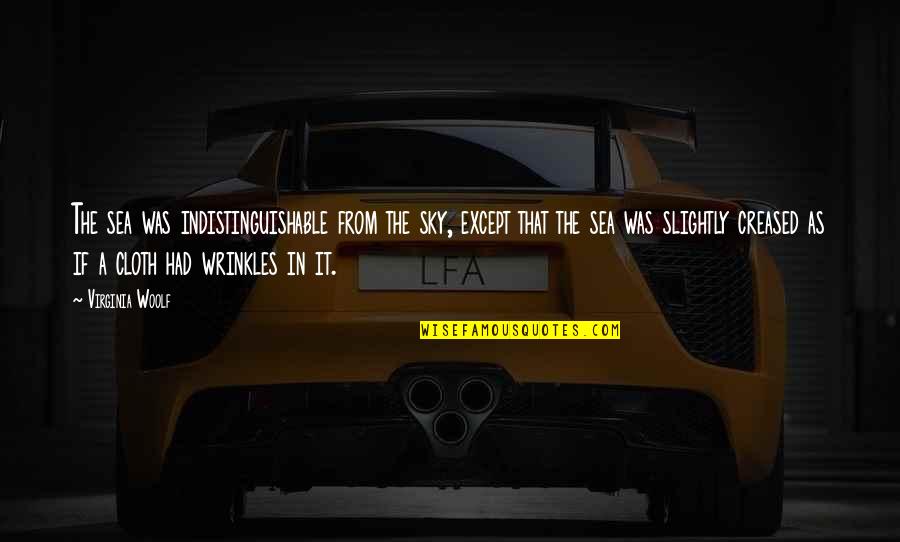 The sea was indistinguishable from the sky, except that the sea was slightly creased as if a cloth had wrinkles in it. —
Virginia Woolf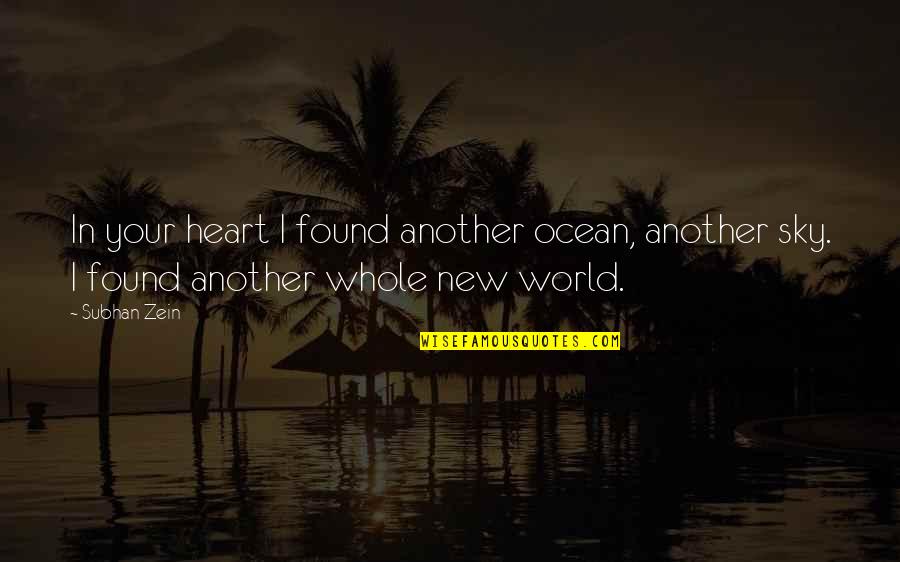 In your heart I found another ocean, another sky. I found another whole new world. —
Subhan Zein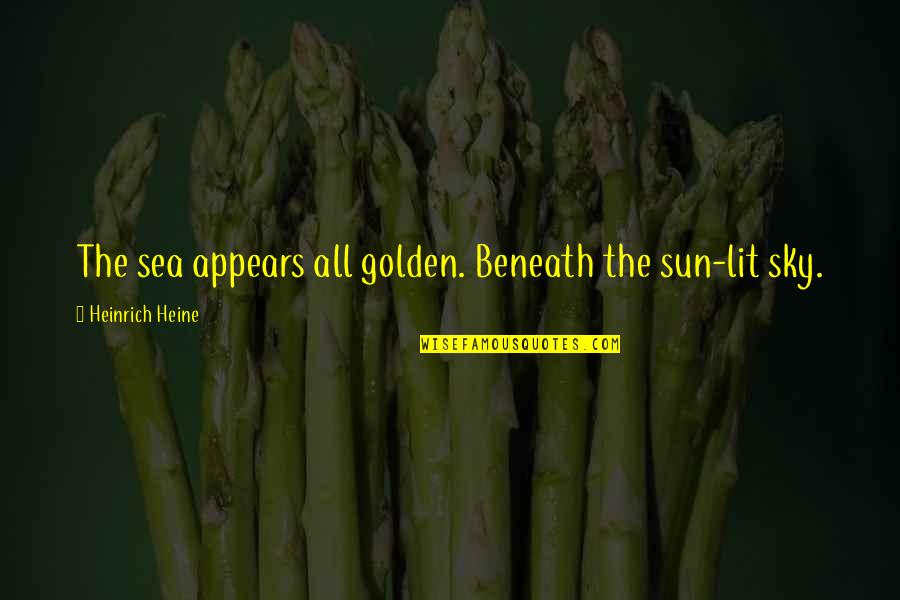 The sea appears all golden. Beneath the sun-lit sky. —
Heinrich Heine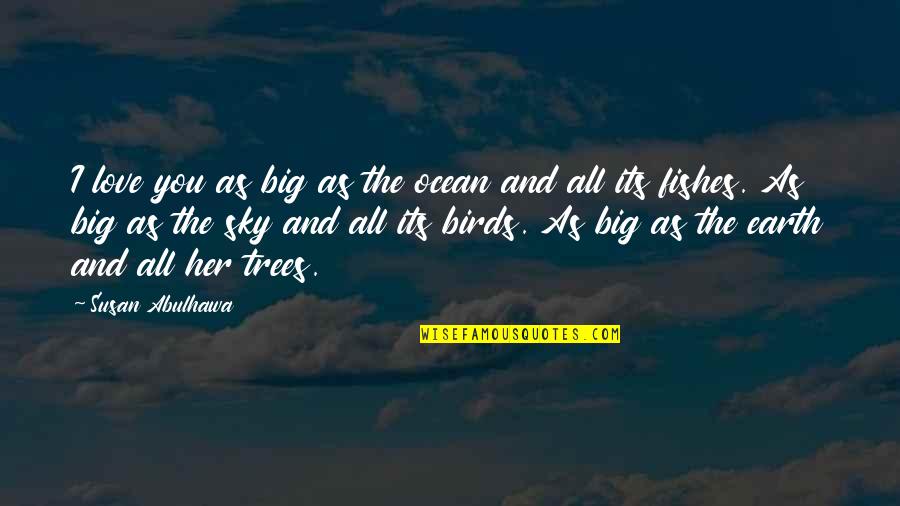 I love you as big as the ocean and all its fishes. As big as the sky and all its birds. As big as the earth and all her trees. —
Susan Abulhawa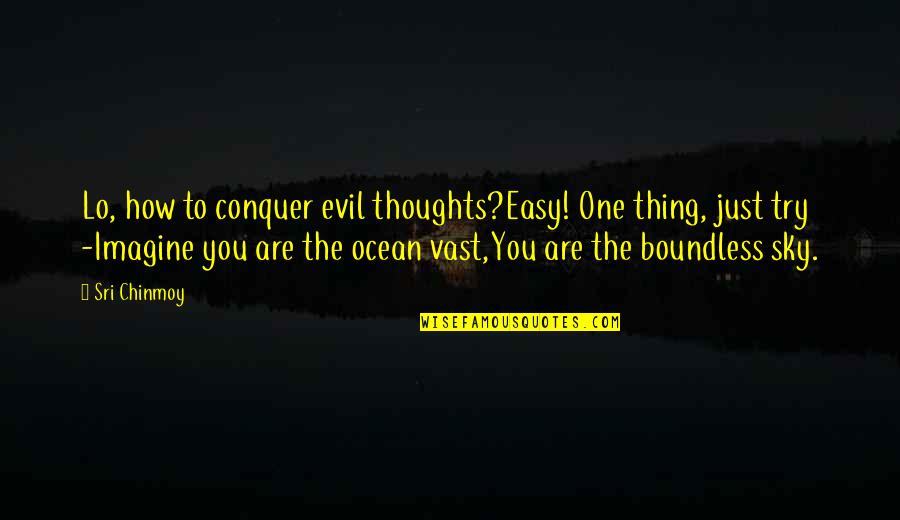 Lo, how to conquer evil thoughts?Easy! One thing, just try -Imagine you are the ocean vast,You are the boundless sky. —
Sri Chinmoy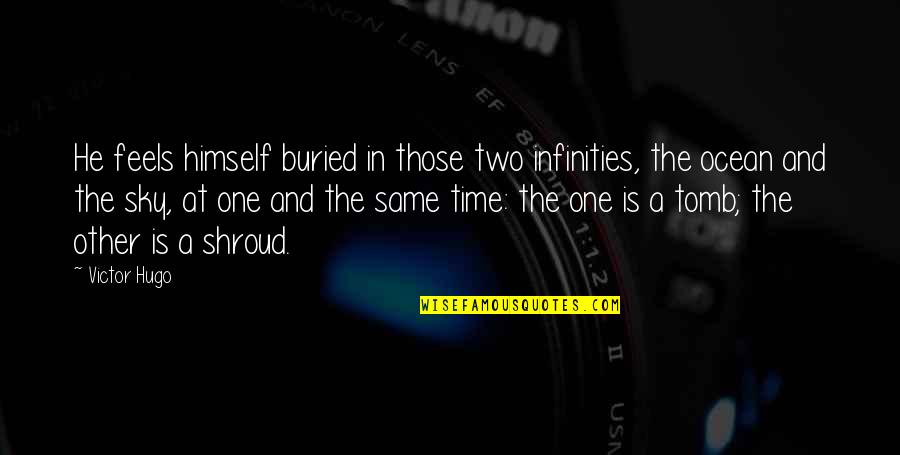 He feels himself buried in those two infinities, the ocean and the sky, at one and the same time: the one is a tomb; the other is a shroud. —
Victor Hugo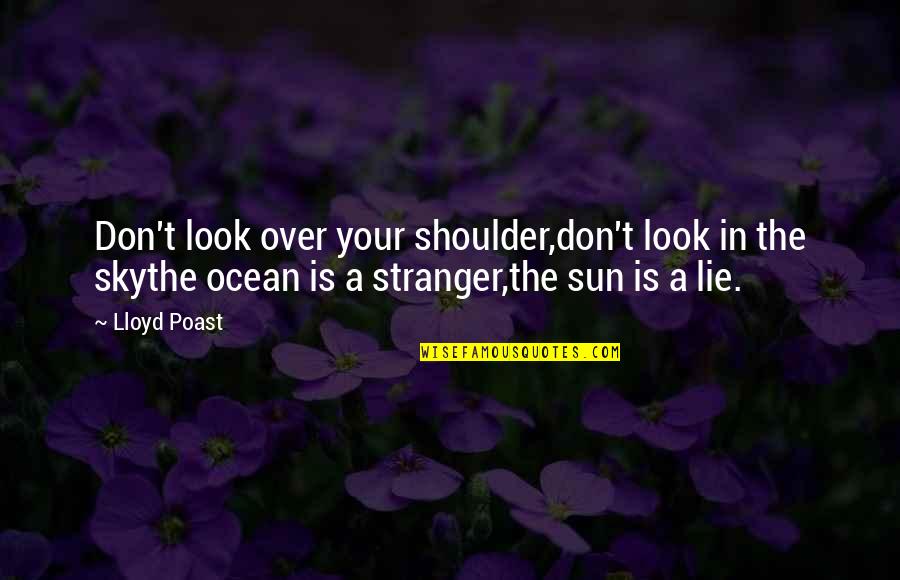 Don't look over your shoulder,
don't look in the sky
the ocean is a stranger,
the sun is a lie. —
Lloyd Poast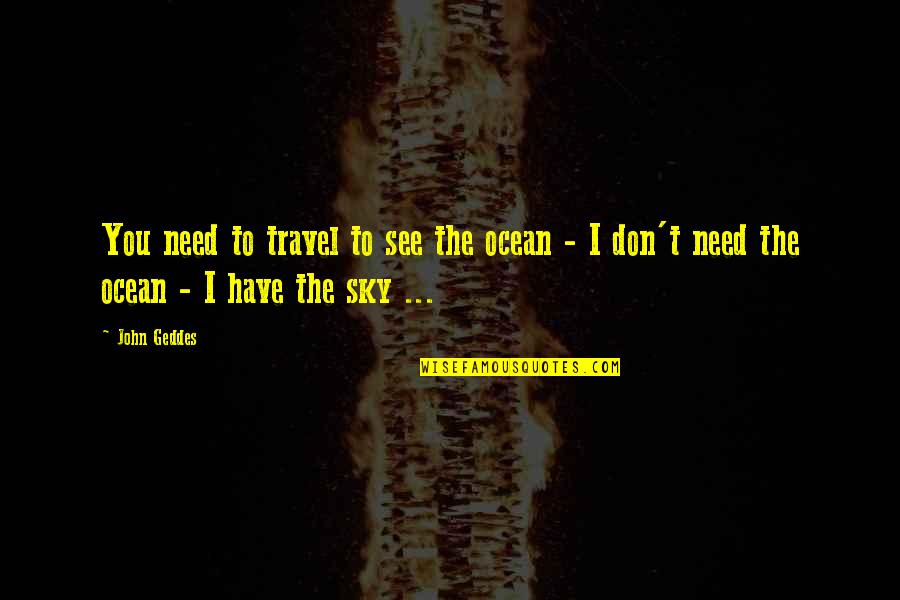 You need to travel to see the ocean - I don't need the ocean - I have the sky ... —
John Geddes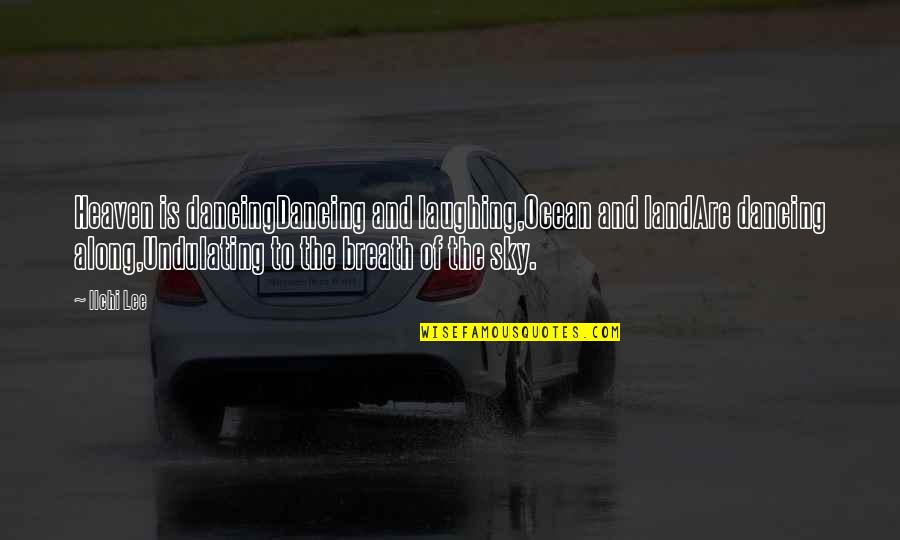 Heaven is dancing
Dancing and laughing,
Ocean and land
Are dancing along,
Undulating to the breath of the sky. —
Ilchi Lee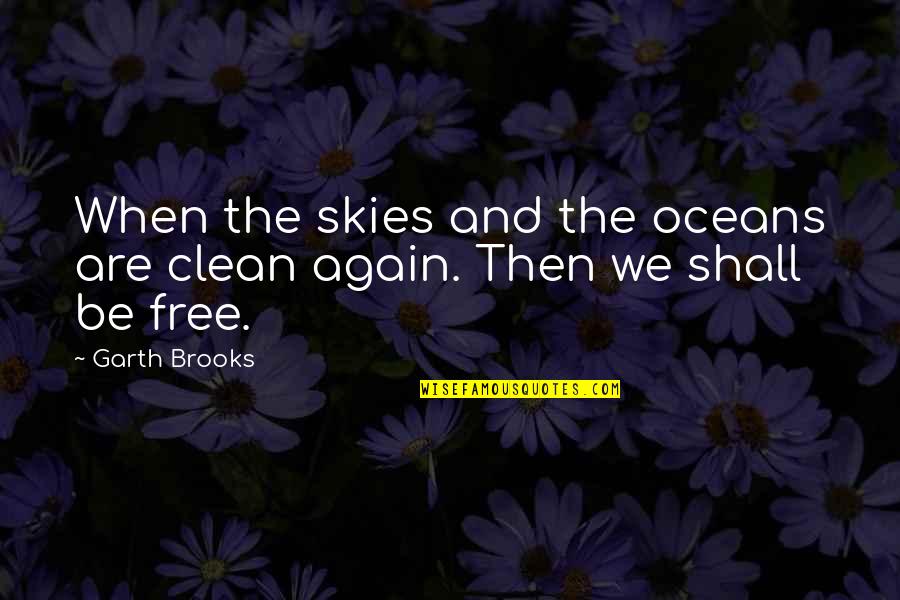 When the skies and the oceans are clean again. Then we shall be free. —
Garth Brooks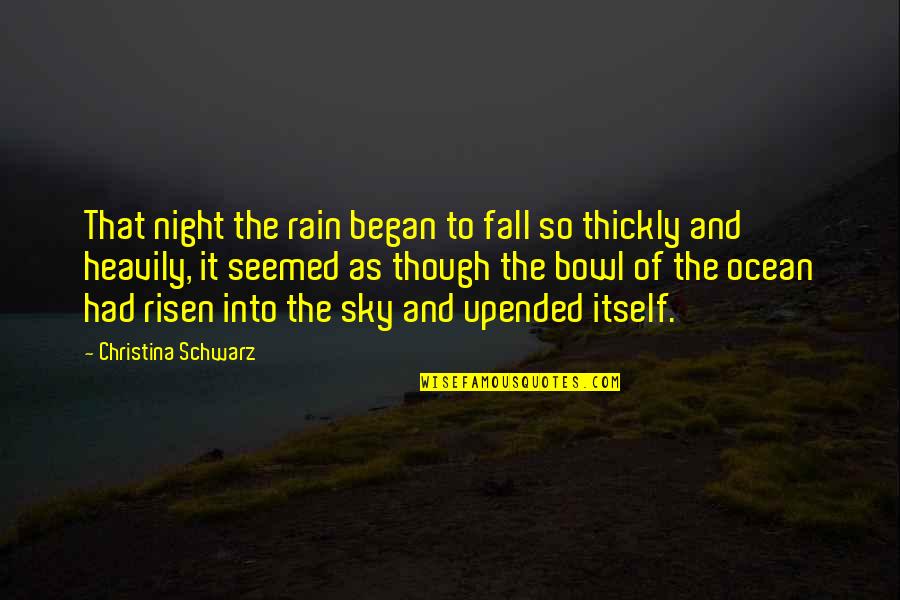 That night the rain began to fall so thickly and heavily, it seemed as though the bowl of the ocean had risen into the sky and upended itself. —
Christina Schwarz
The soul of man is larger than the sky, Deeper than ocean, or the abysmal dark Of the unfathomed centre. —
Hartley Coleridge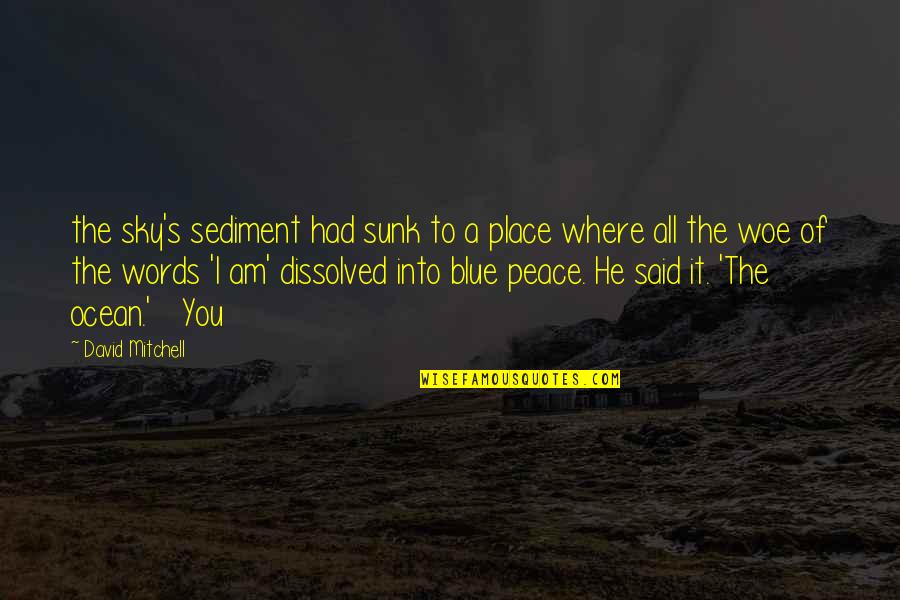 the sky's sediment had sunk to a place where all the woe of the words 'I am' dissolved into blue peace. He said it. 'The ocean.' You —
David Mitchell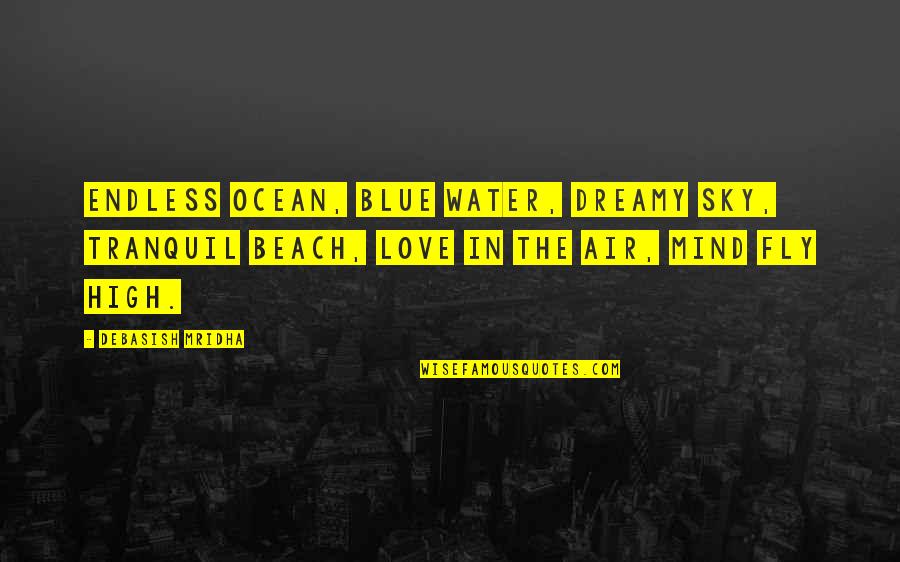 Endless ocean, blue water, dreamy sky,
tranquil beach, love in the air, mind fly high. —
Debasish Mridha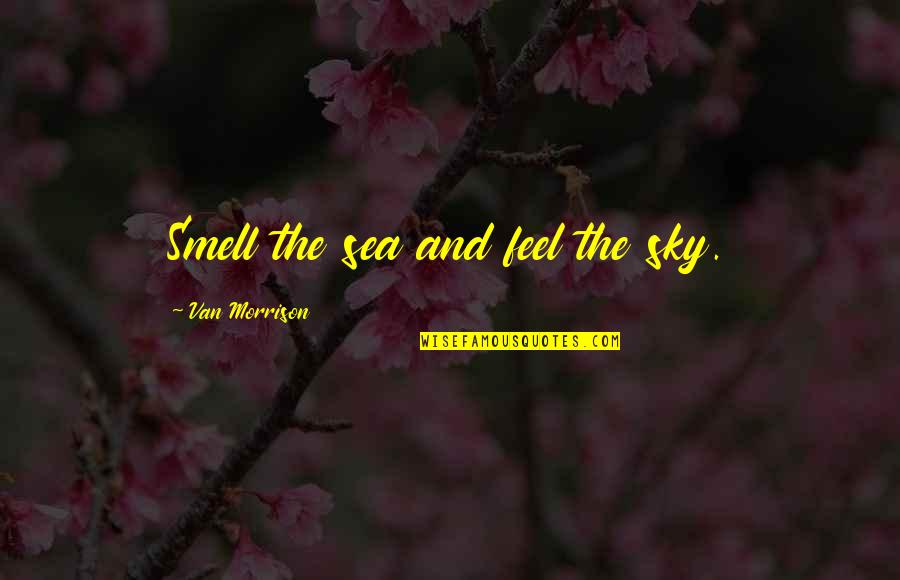 Smell the sea and feel the sky. —
Van Morrison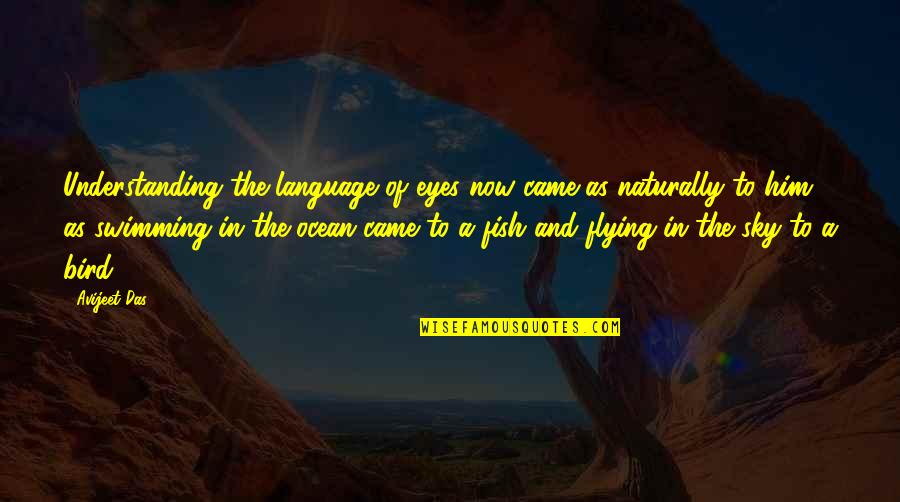 Understanding the language of eyes now came as naturally to him as swimming in the ocean came to a fish and flying in the sky to a bird! —
Avijeet Das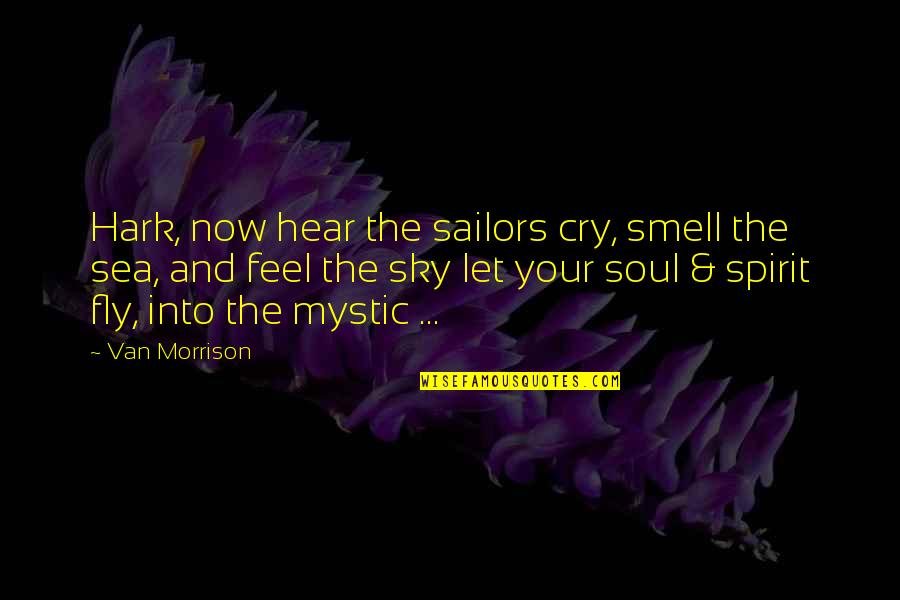 Hark, now hear the sailors cry, smell the sea, and feel the sky let your soul & spirit fly, into the mystic ... —
Van Morrison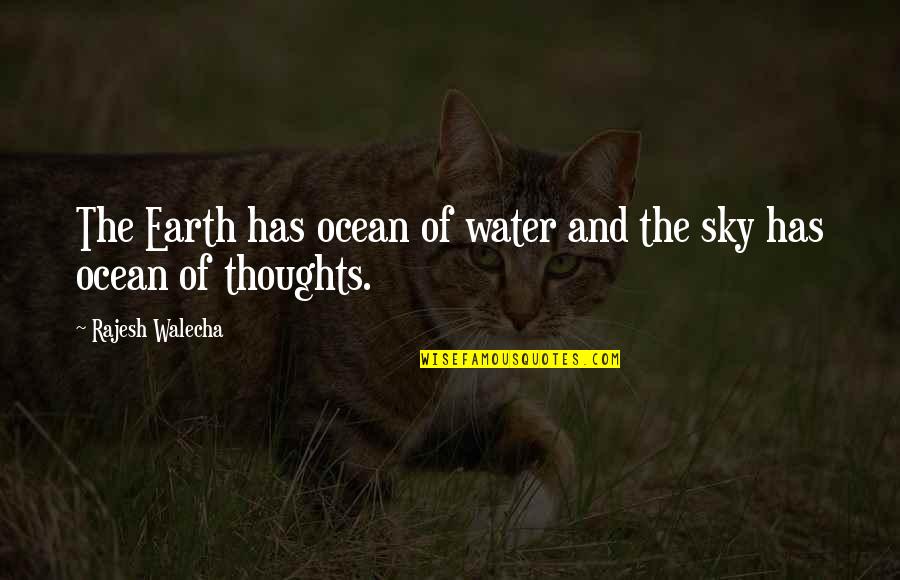 The Earth has ocean of water and the sky has ocean of thoughts. —
Rajesh Walecha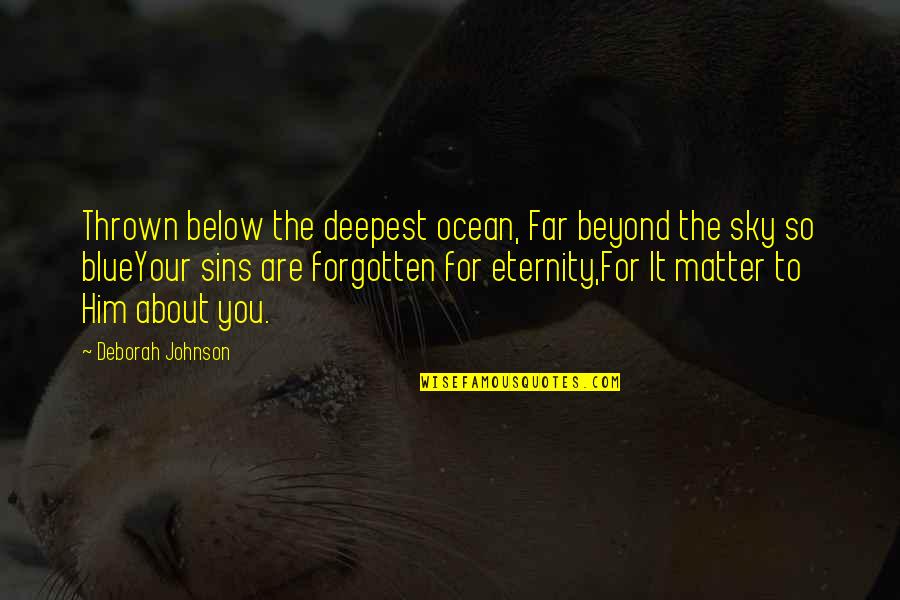 Thrown below the deepest ocean,
Far beyond the sky so blue
Your sins are forgotten for eternity,
For It matter to Him about you. —
Deborah Johnson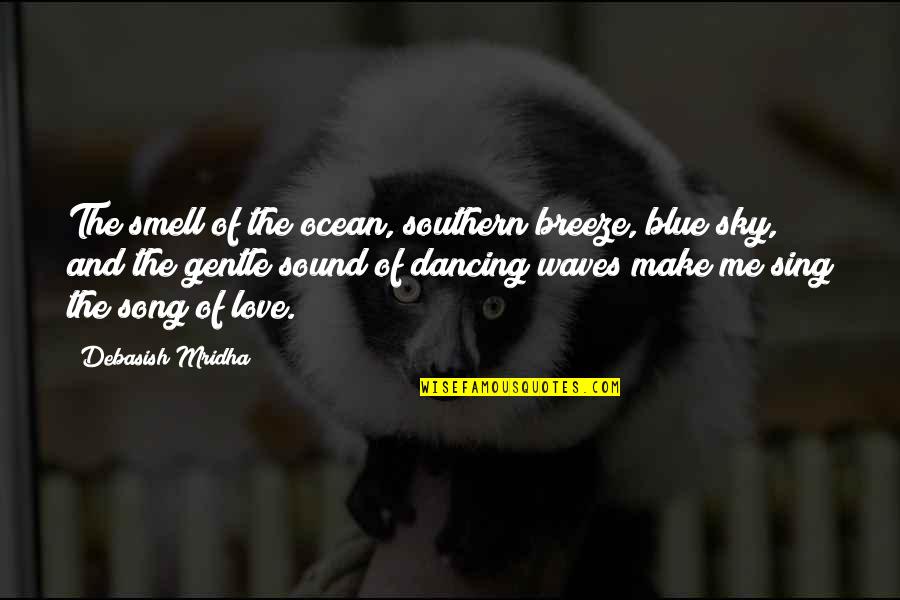 The smell of the ocean, southern breeze, blue sky, and the gentle sound of dancing waves make me sing the song of love. —
Debasish Mridha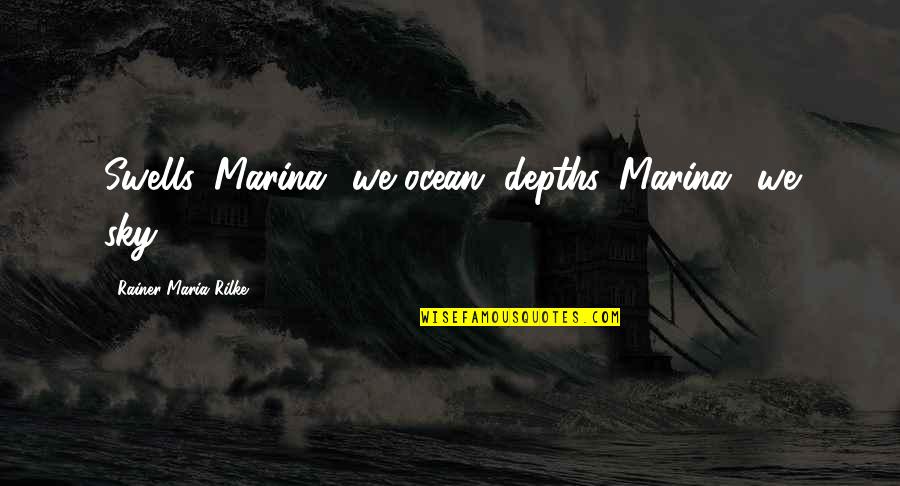 Swells, Marina? we ocean, depths, Marina? we sky! —
Rainer Maria Rilke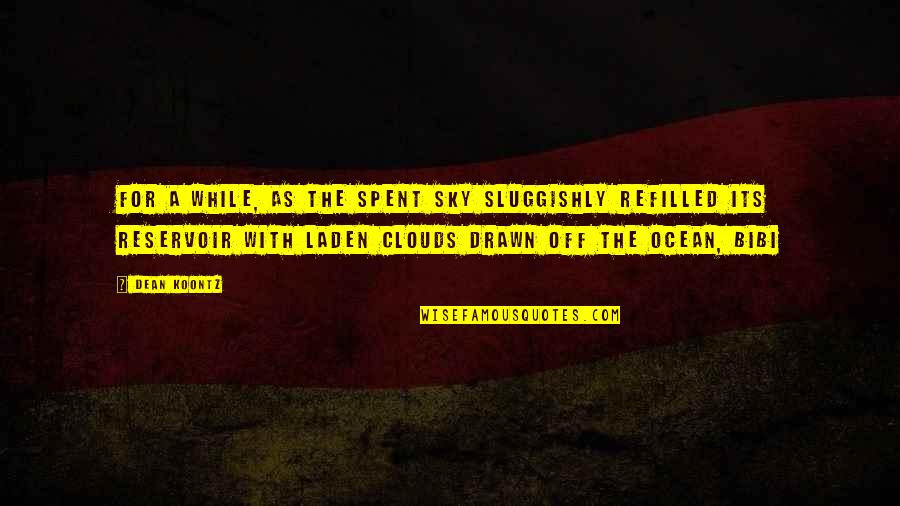 For a while, as the spent sky sluggishly refilled its reservoir with laden clouds drawn off the ocean, Bibi —
Dean Koontz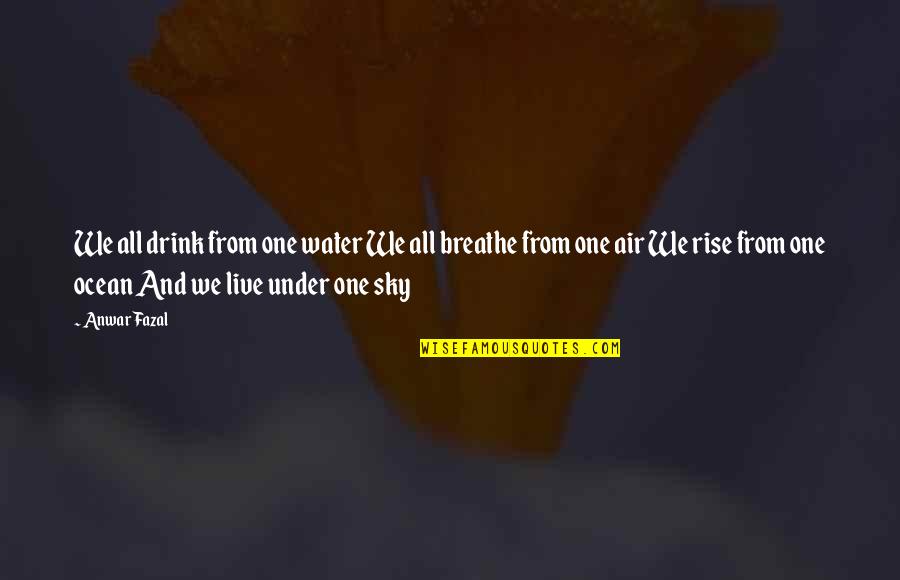 We all drink from one water We all breathe from one air We rise from one ocean And we live under one sky —
Anwar Fazal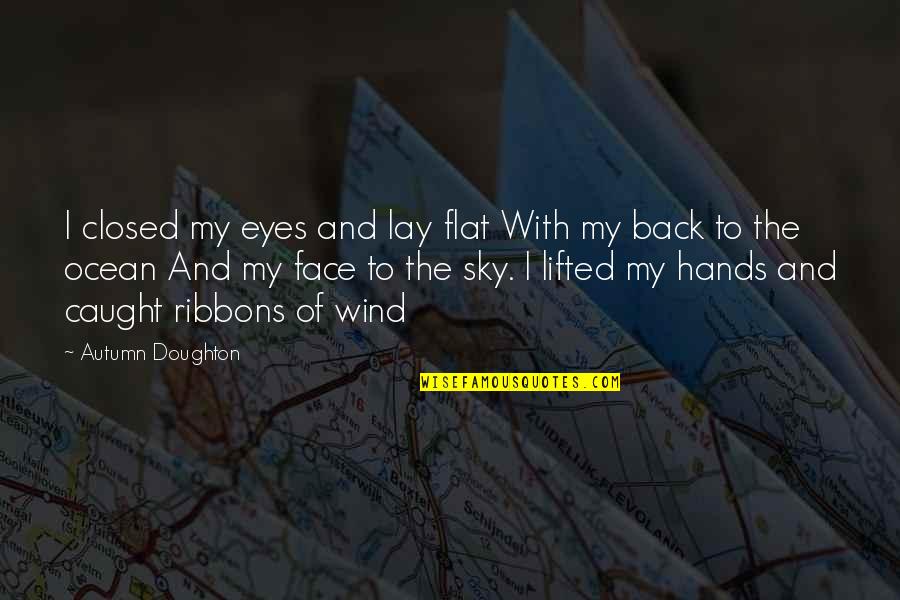 I closed my eyes and lay flat With my back to the ocean And my face to the sky. I lifted my hands and caught ribbons of wind —
Autumn Doughton
Outside, a weather of stars ran clear in an ocean sky. —
Ray Bradbury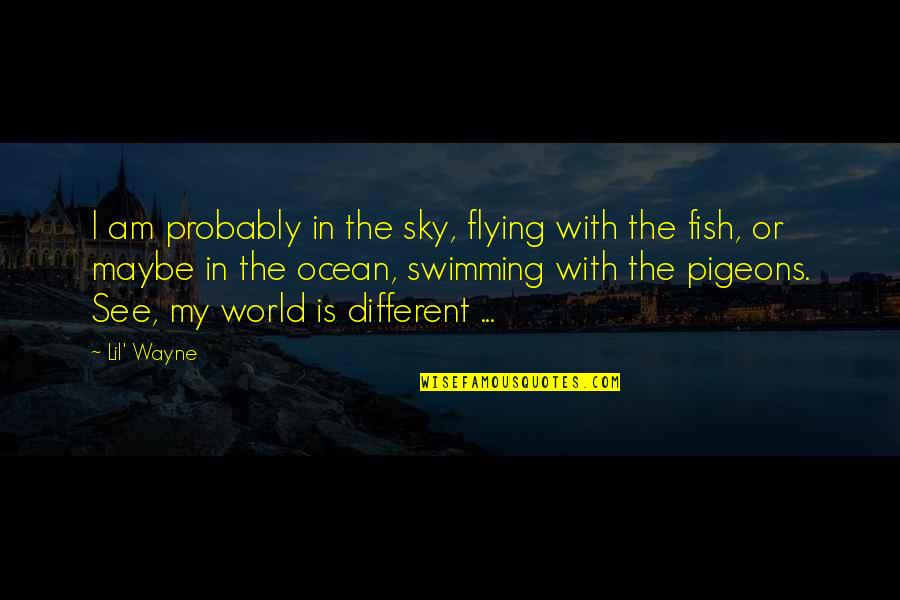 I am probably in the sky, flying with the fish, or maybe in the ocean, swimming with the pigeons. See, my world is different ... —
Lil' Wayne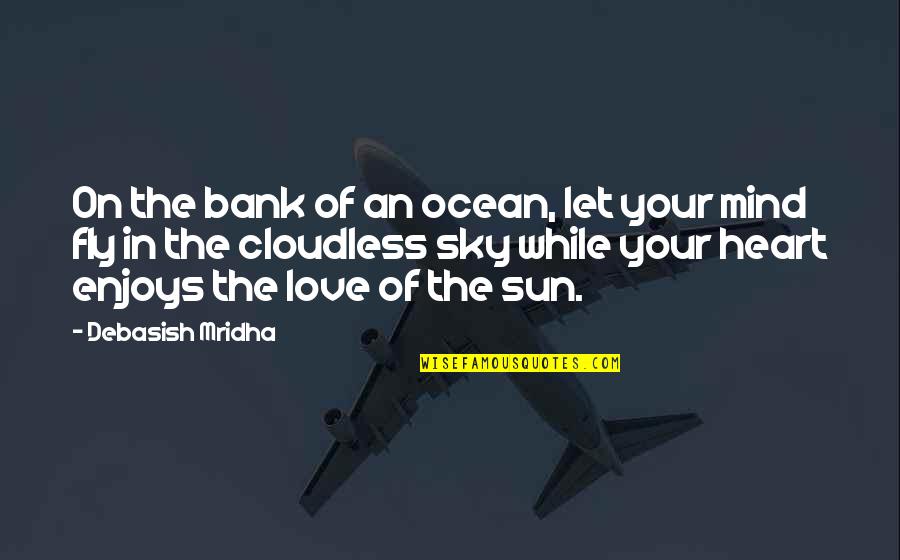 On the bank of an ocean, let your mind fly in the cloudless sky while your heart enjoys the love of the sun. —
Debasish Mridha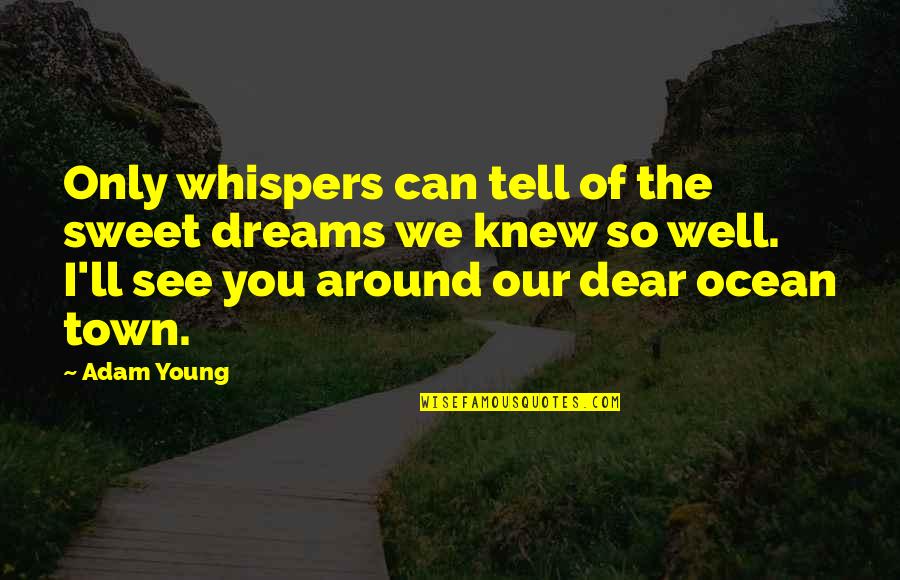 Only whispers can tell of the sweet dreams we knew so well. I'll see you around our dear ocean town. —
Adam Young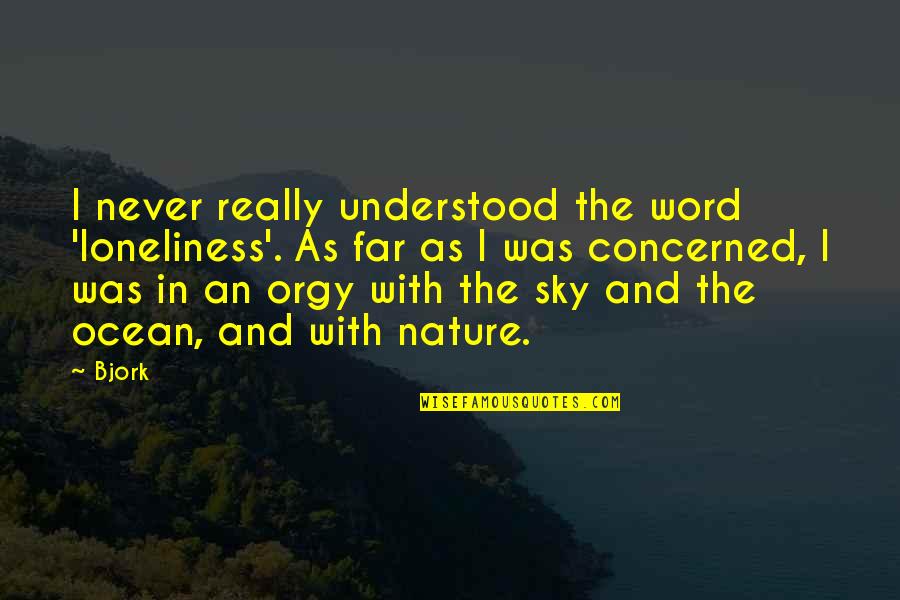 I never really understood the word 'loneliness'. As far as I was concerned, I was in an orgy with the sky and the ocean, and with nature. —
Bjork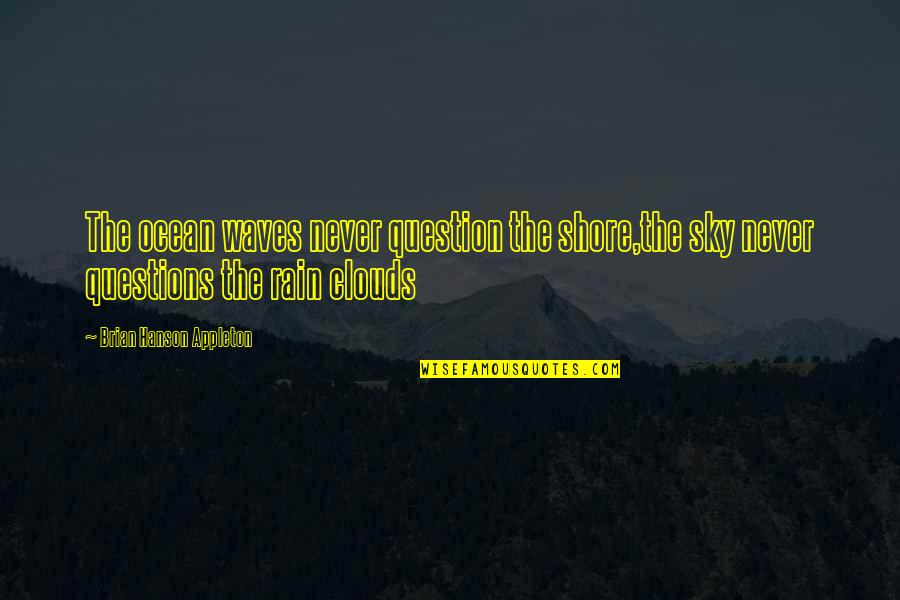 The ocean waves never question the shore,
the sky never questions the rain clouds —
Brian Hanson Appleton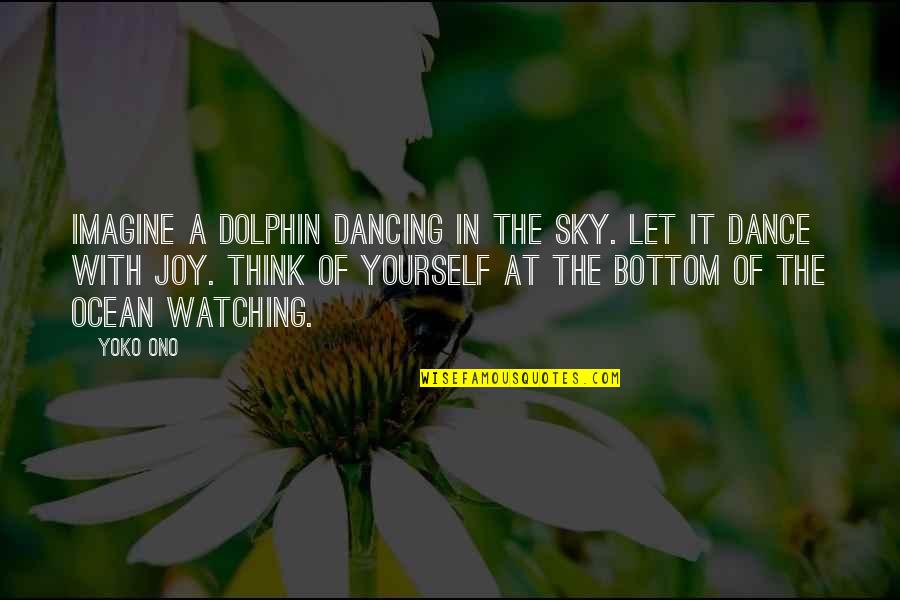 Imagine a dolphin dancing in the sky. Let it dance with joy. Think of yourself at the bottom of the ocean watching. —
Yoko Ono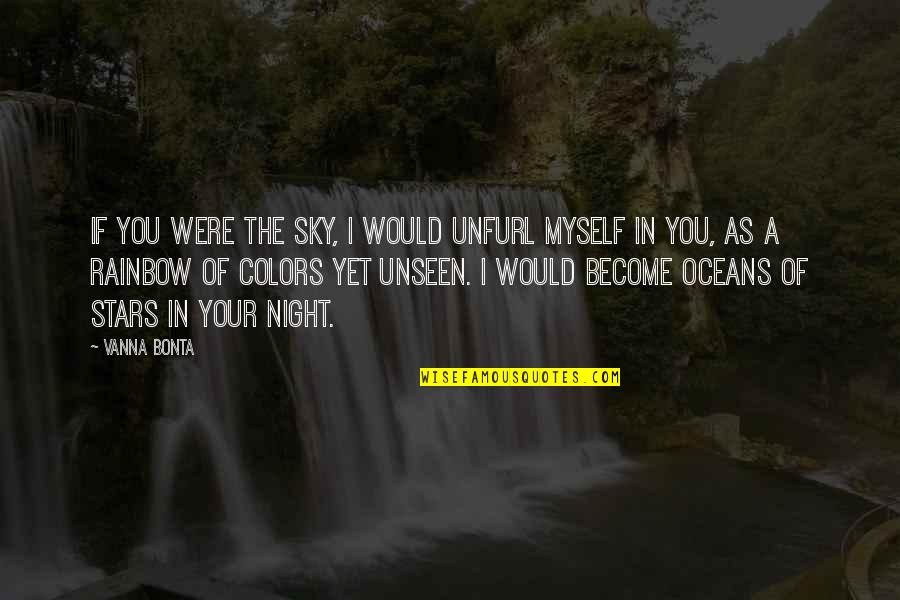 If you were the sky, I would unfurl myself in you, as a rainbow of colors yet unseen. I would become oceans of stars in your night. —
Vanna Bonta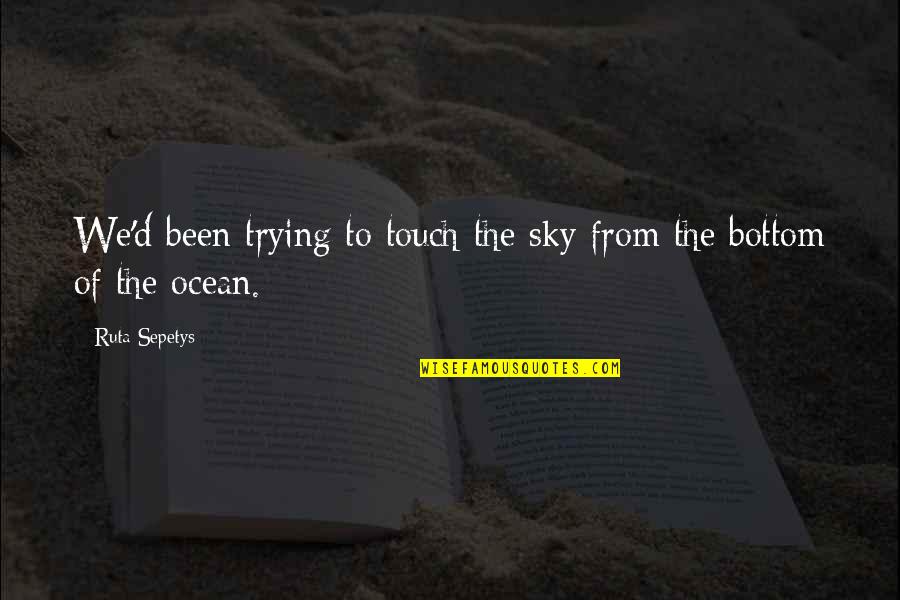 We'd been trying to touch the sky from the bottom of the ocean. —
Ruta Sepetys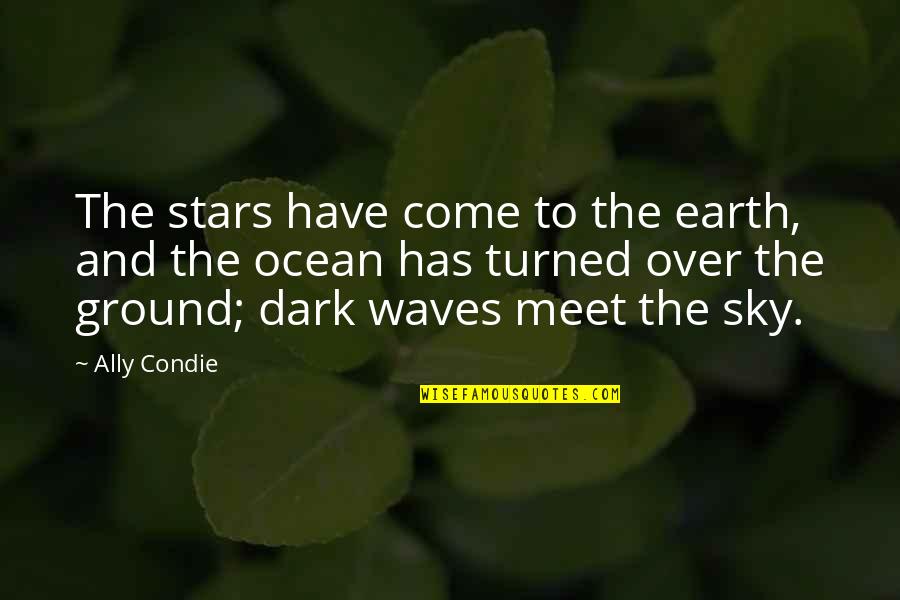 The stars have come to the earth, and the ocean has turned over the ground; dark waves meet the sky. —
Ally Condie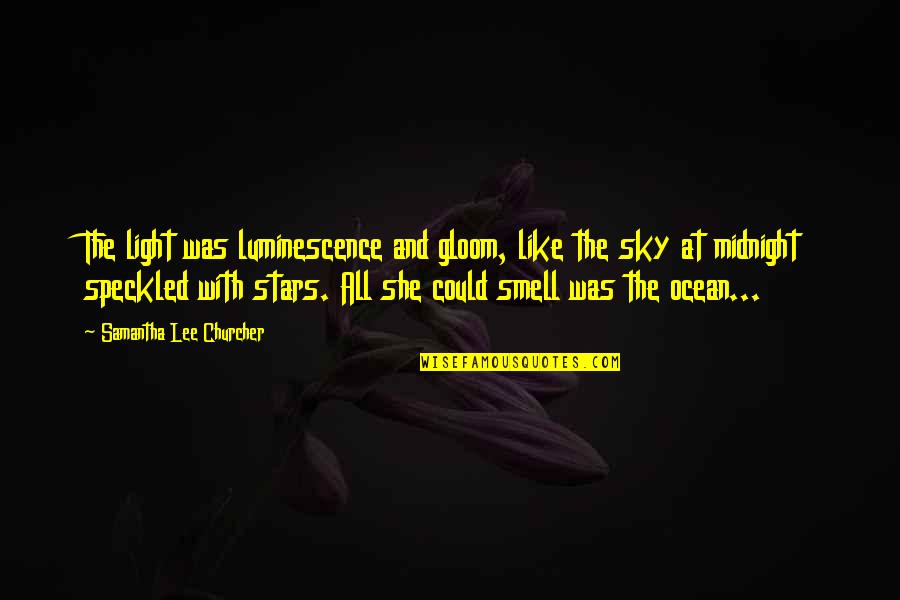 The light was luminescence and gloom, like the sky at midnight speckled with stars. All she could smell was the ocean... —
Samantha Lee Churcher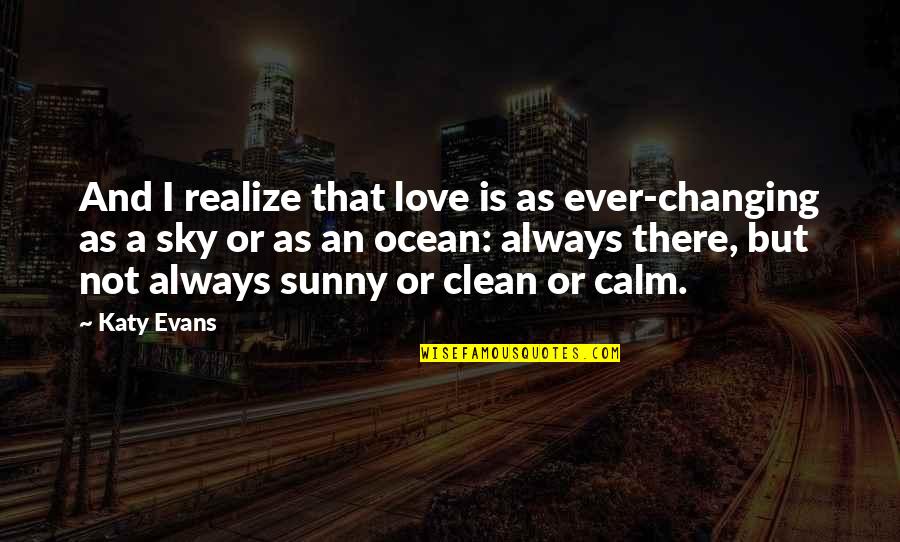 And I realize that love is as ever-changing as a sky or as an ocean: always there, but not always sunny or clean or calm. —
Katy Evans