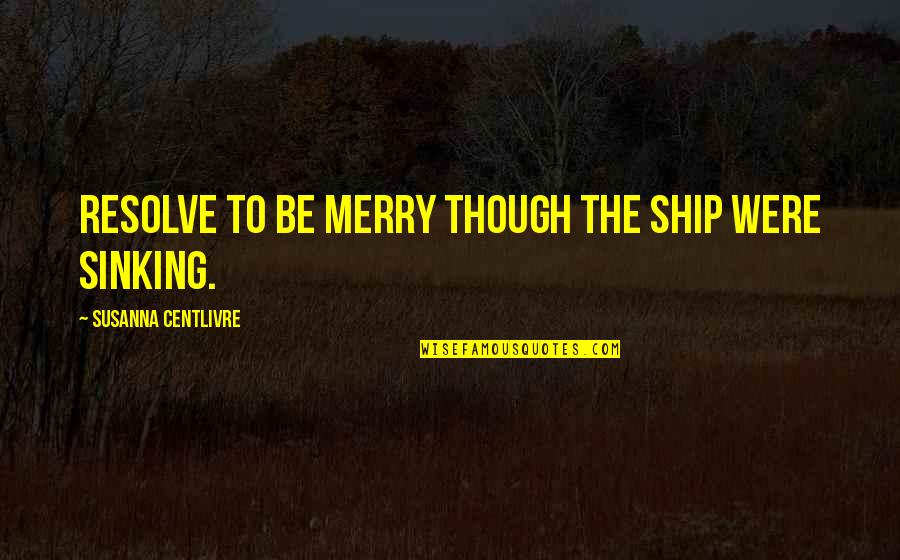 Resolve to be merry though the ship were sinking.
—
Susanna Centlivre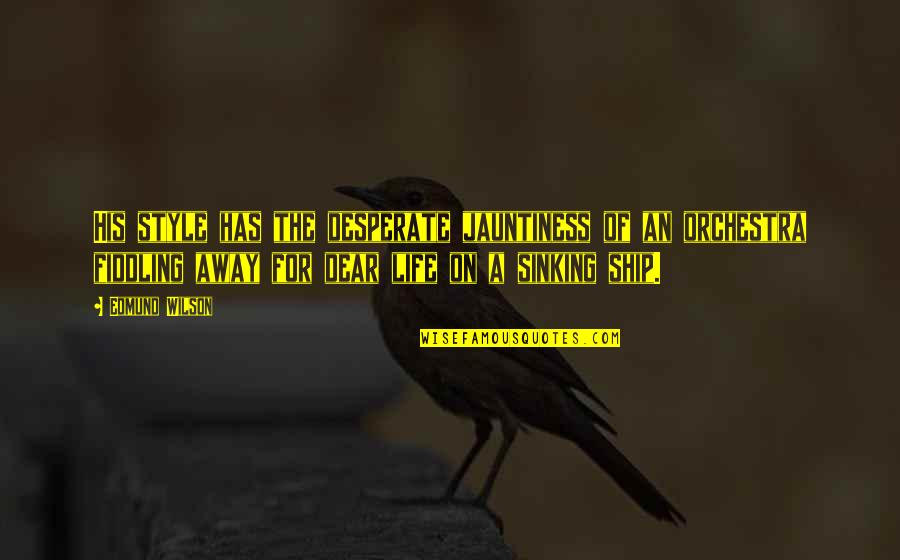 His style has the desperate jauntiness of an orchestra fiddling away for dear life on a sinking ship.
—
Edmund Wilson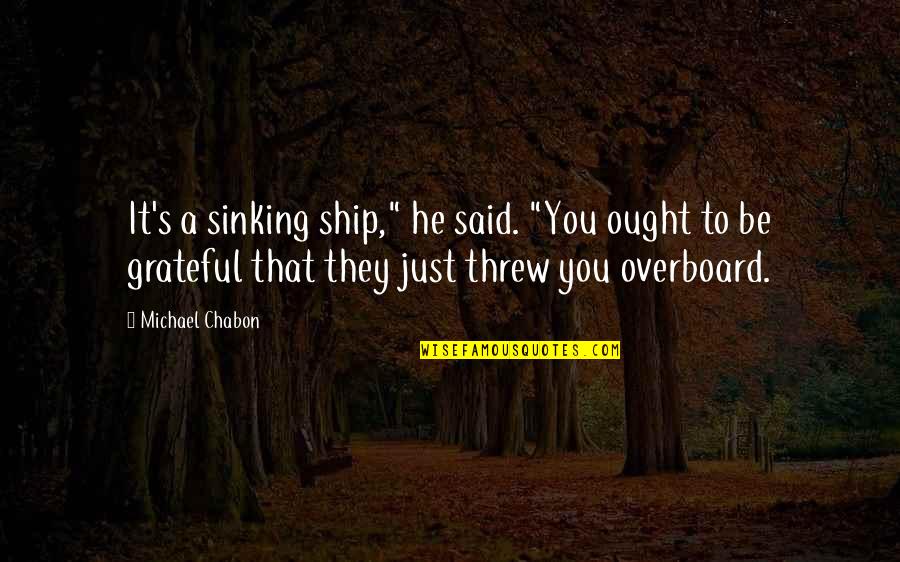 It's a sinking ship," he said. "You ought to be grateful that they just threw you overboard.
—
Michael Chabon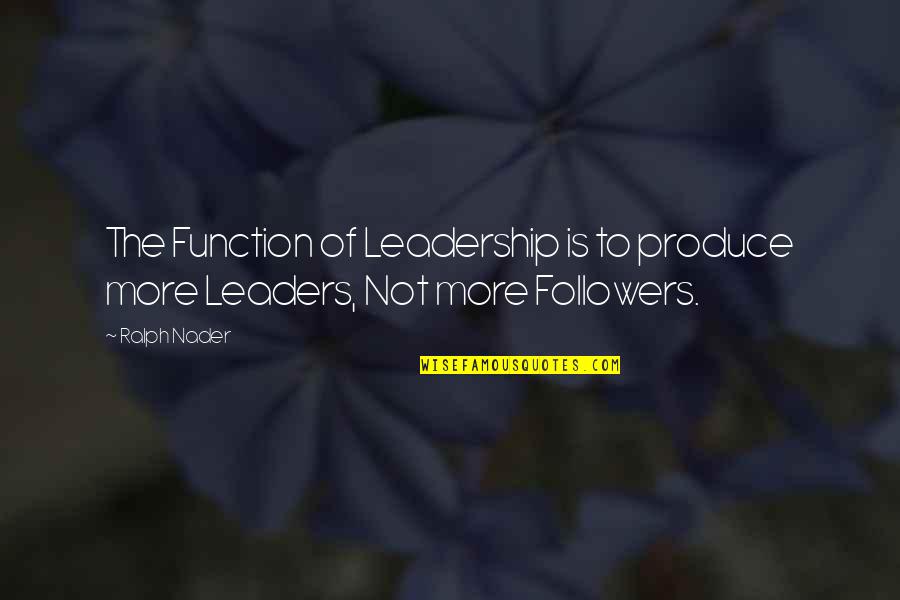 The Function of Leadership is to produce more Leaders, Not more Followers.
—
Ralph Nader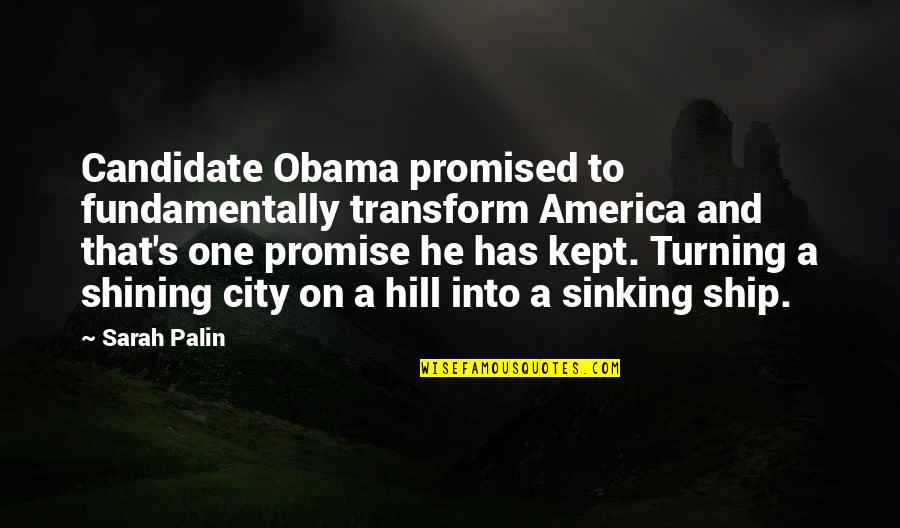 Candidate Obama promised to fundamentally transform America and that's one promise he has kept. Turning a shining city on a hill into a sinking ship.
—
Sarah Palin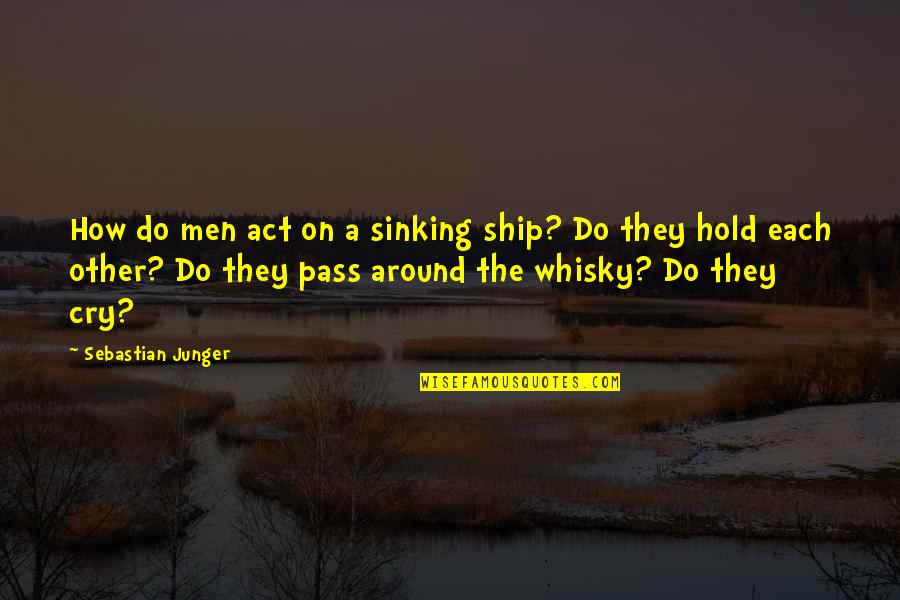 How do men act on a sinking ship? Do they hold each other? Do they pass around the whisky? Do they cry?
—
Sebastian Junger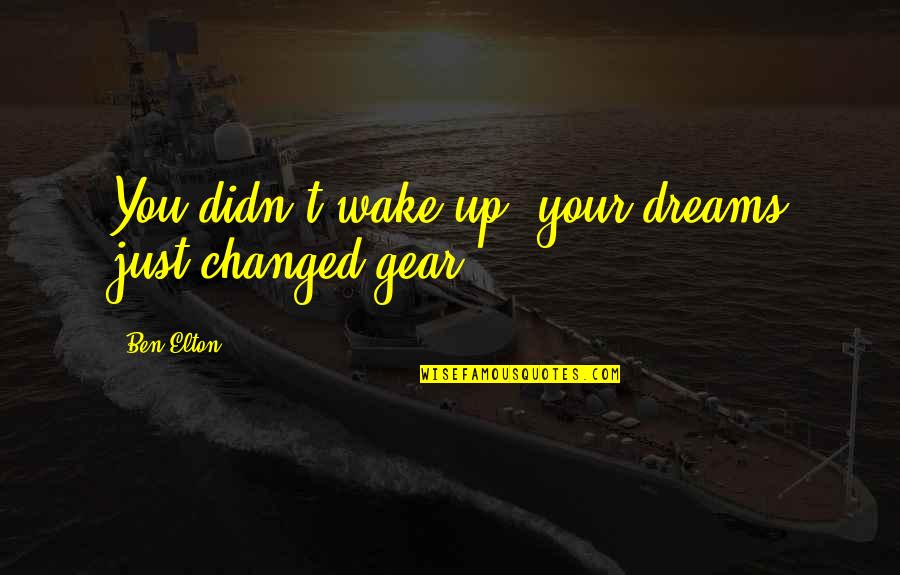 You didn't wake up, your dreams just changed gear.
—
Ben Elton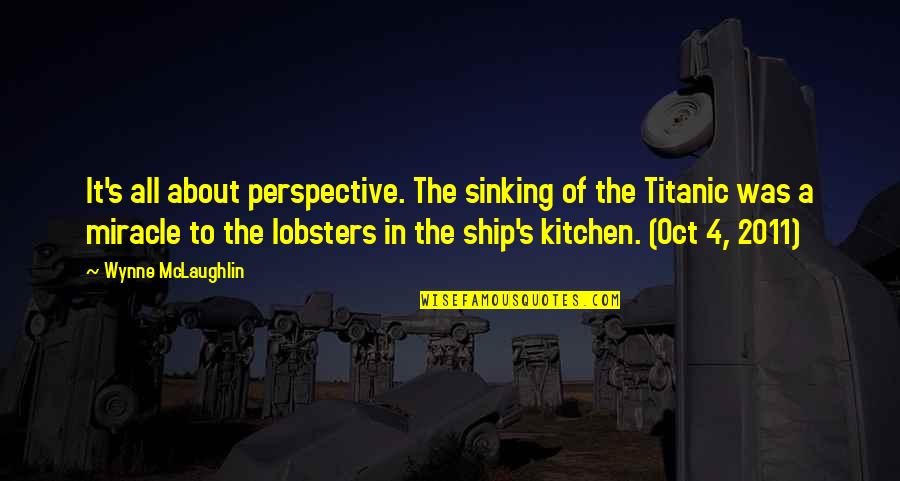 It's all about perspective. The sinking of the Titanic was a miracle to the lobsters in the ship's kitchen. (Oct 4, 2011)
—
Wynne McLaughlin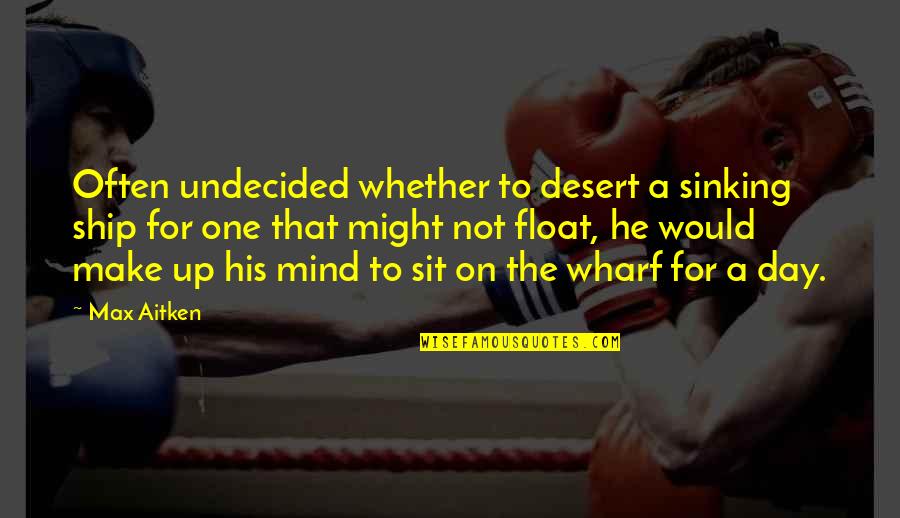 Often undecided whether to desert a sinking ship for one that might not float, he would make up his mind to sit on the wharf for a day.
—
Max Aitken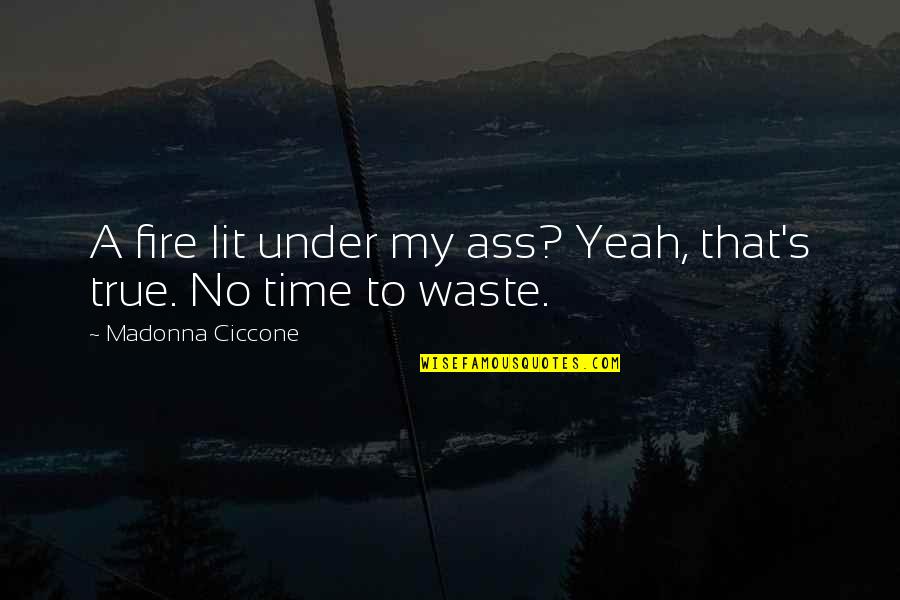 A fire lit under my ass? Yeah, that's true. No time to waste.
—
Madonna Ciccone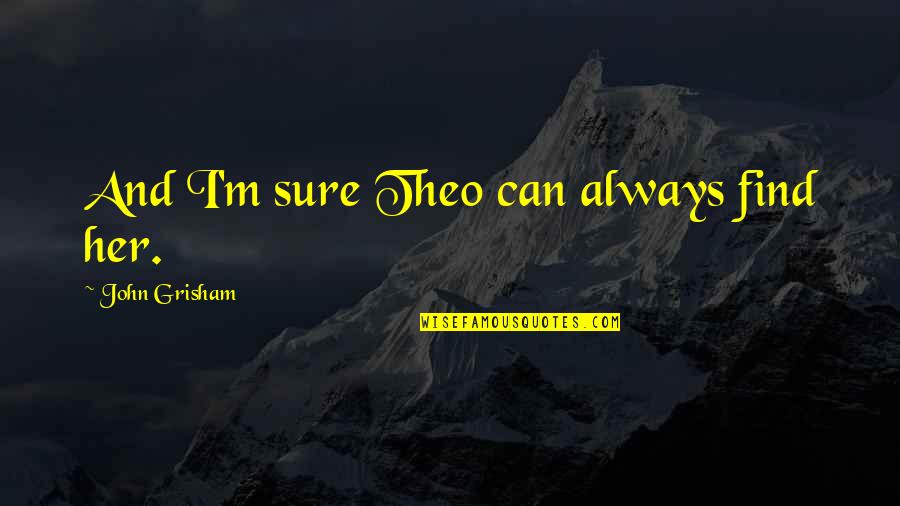 And I'm sure Theo can always find her. —
John Grisham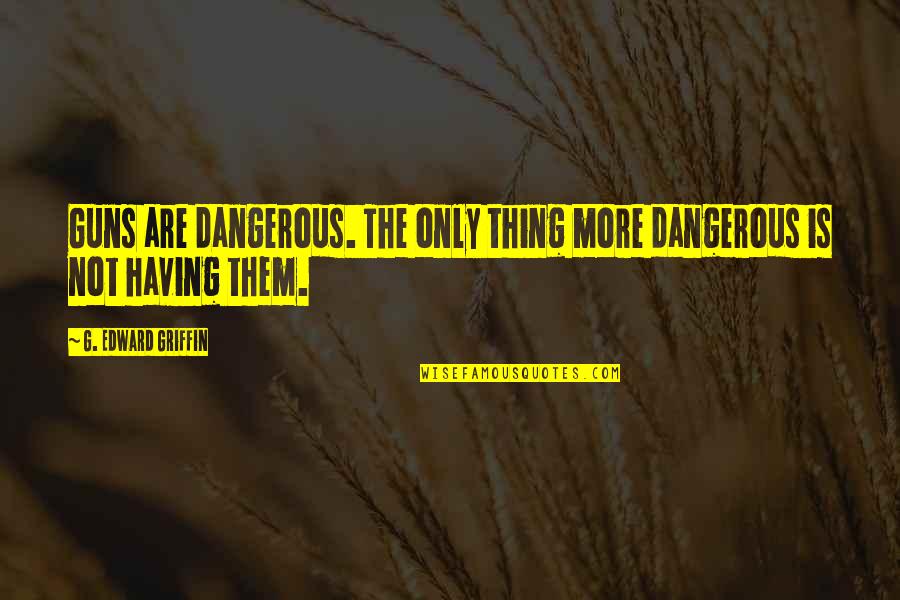 Guns are dangerous. The only thing more dangerous is not having them. —
G. Edward Griffin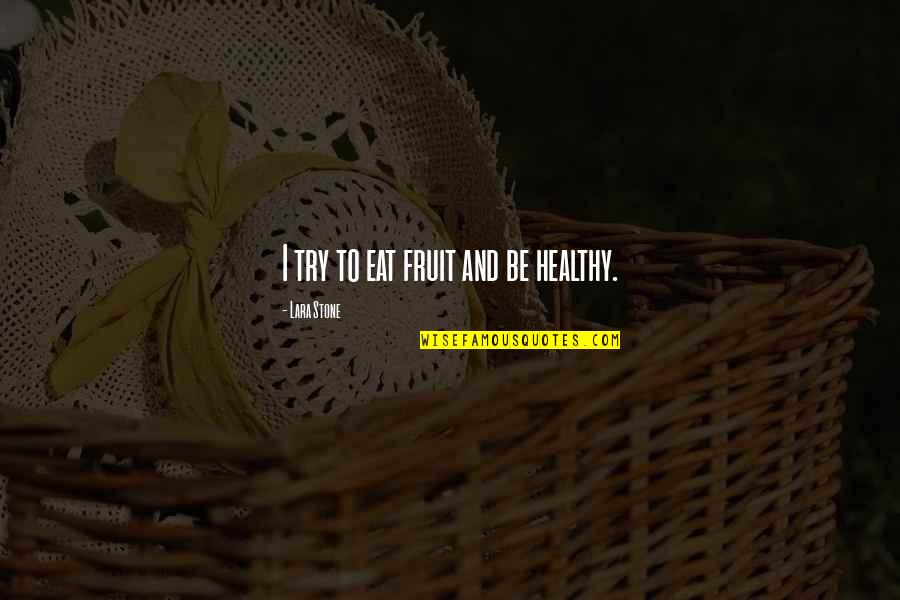 I try to eat fruit and be healthy. —
Lara Stone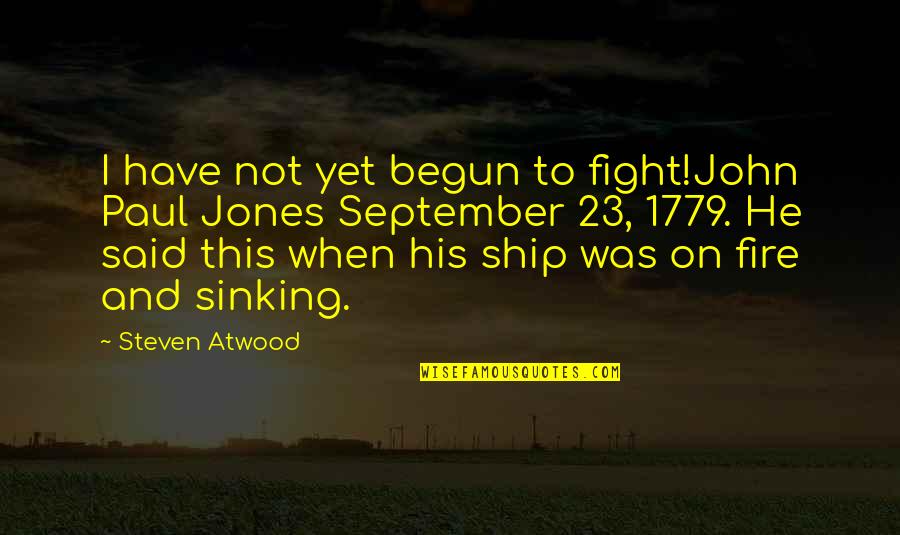 I have not yet begun to fight!
John Paul Jones September 23, 1779. He said this when his ship was on fire and sinking. —
Steven Atwood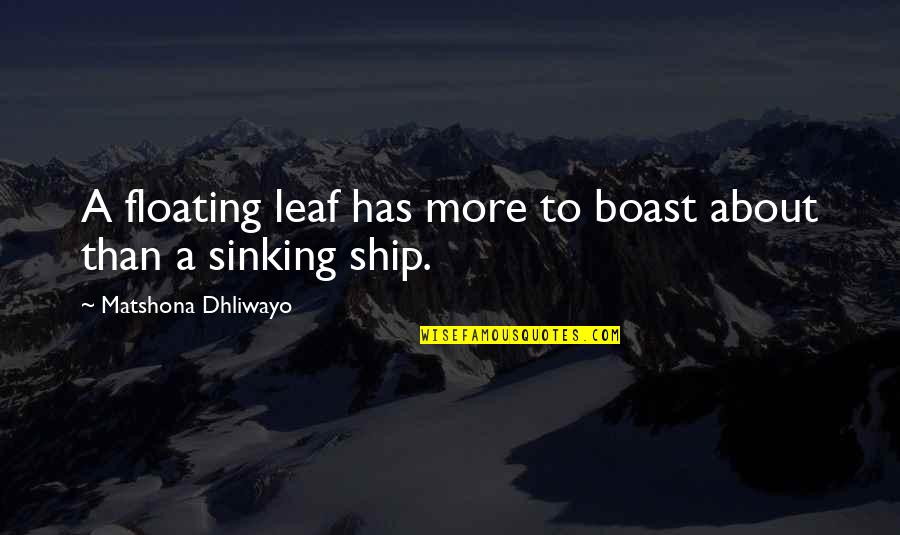 A floating leaf has more to boast about than a sinking ship. —
Matshona Dhliwayo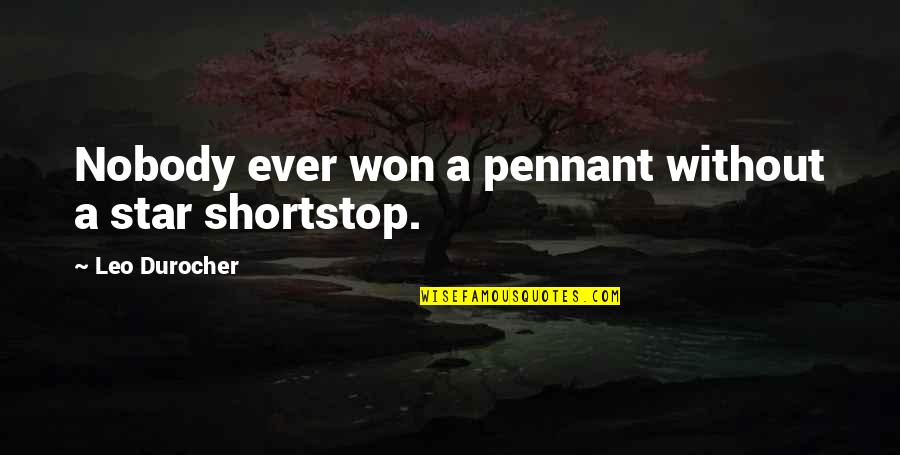 Nobody ever won a pennant without a star shortstop. —
Leo Durocher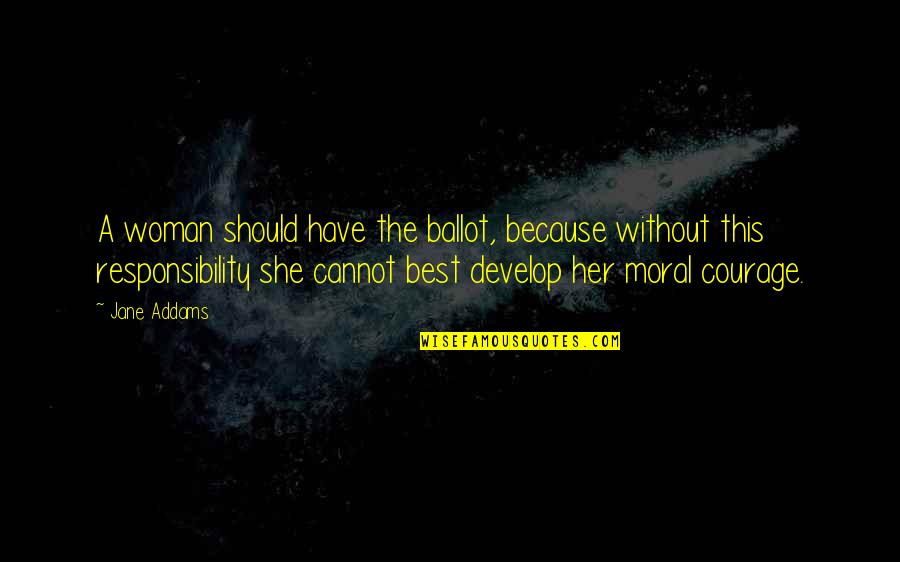 A woman should have the ballot, because without this responsibility she cannot best develop her moral courage. —
Jane Addams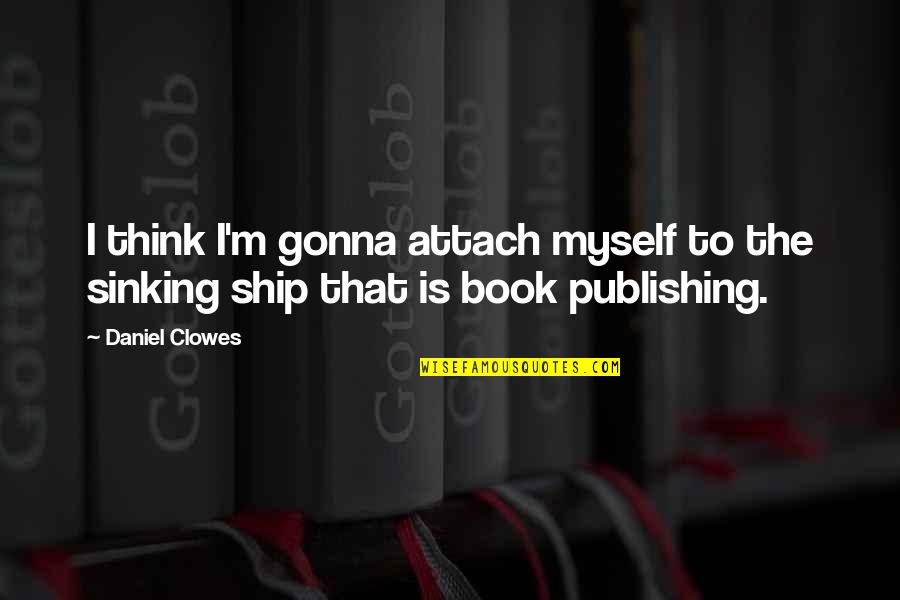 I think I'm gonna attach myself to
the sinking ship
that is book publishing. —
Daniel Clowes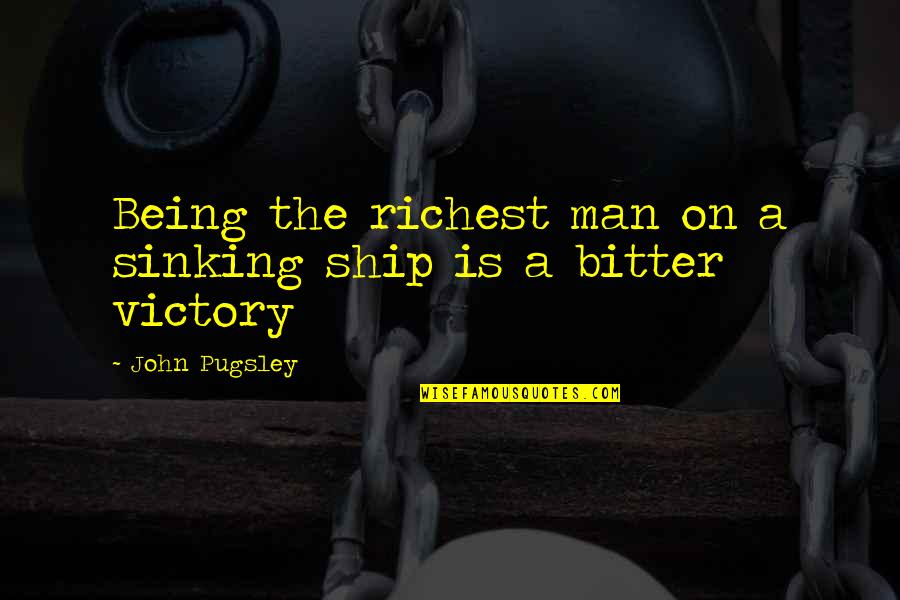 Being the richest man on a sinking ship is a bitter victory —
John Pugsley
Freedom to choose your fate is Our Father's greatest gift to man and woman." (p.55) —
Dimitry Elias Leger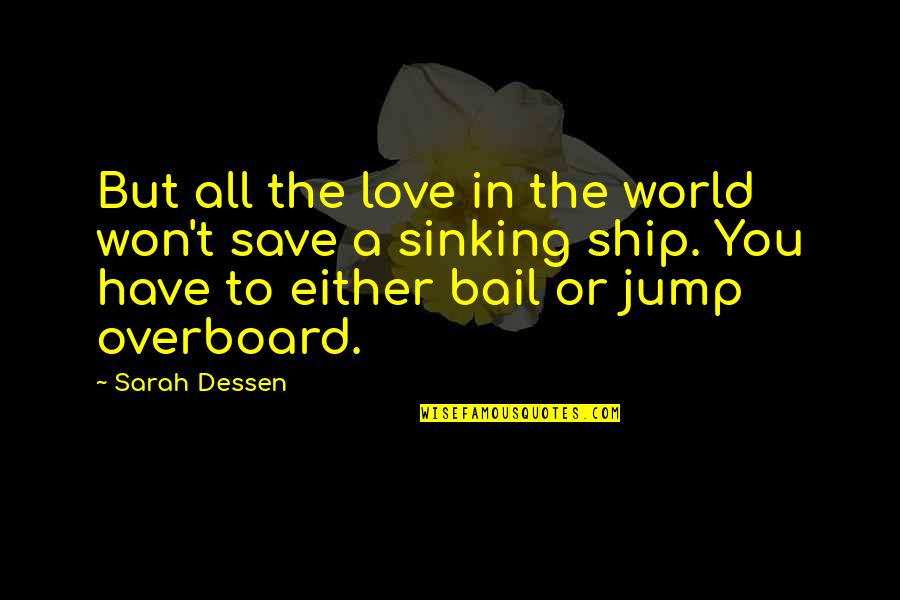 But all the love in the world won't save a sinking ship. You have to either bail or jump overboard. —
Sarah Dessen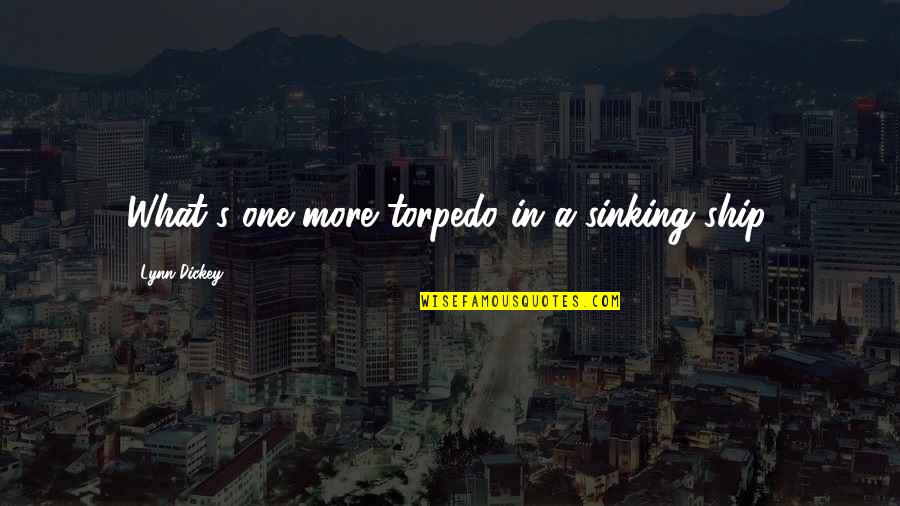 What's one more torpedo in a sinking ship. —
Lynn Dickey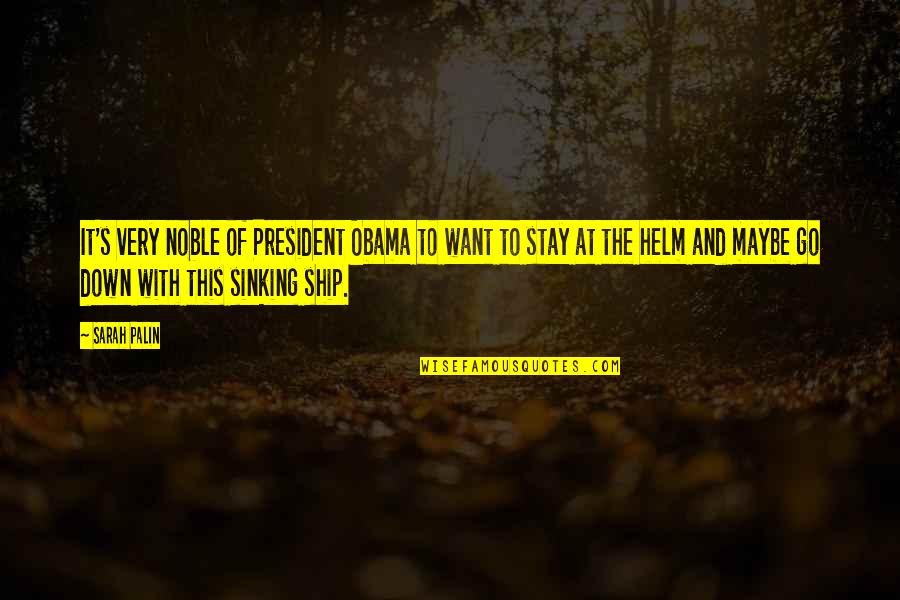 It's very noble of President Obama to want to stay at the helm and maybe go down with this sinking ship. —
Sarah Palin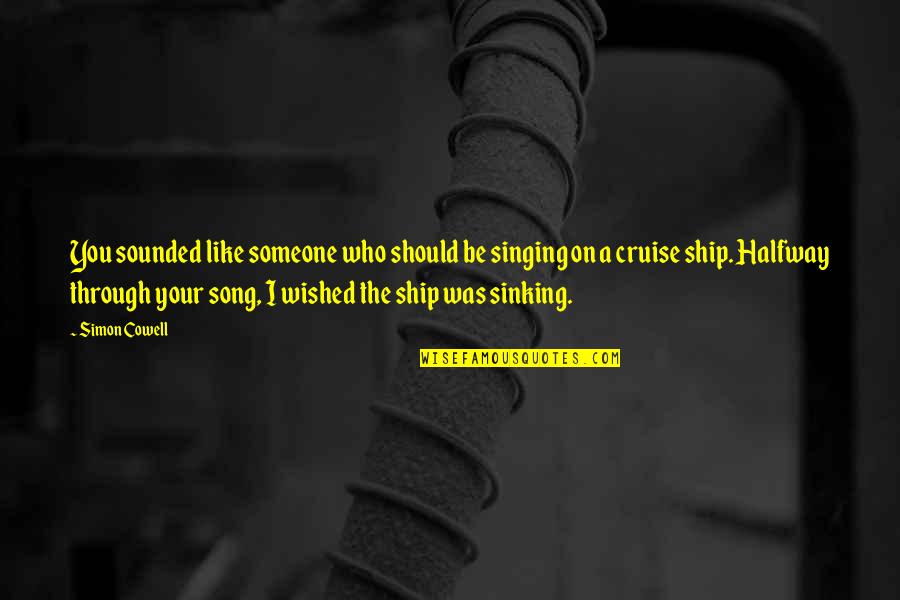 You sounded like someone who should be singing on a cruise ship. Halfway through your song, I wished the ship was sinking. —
Simon Cowell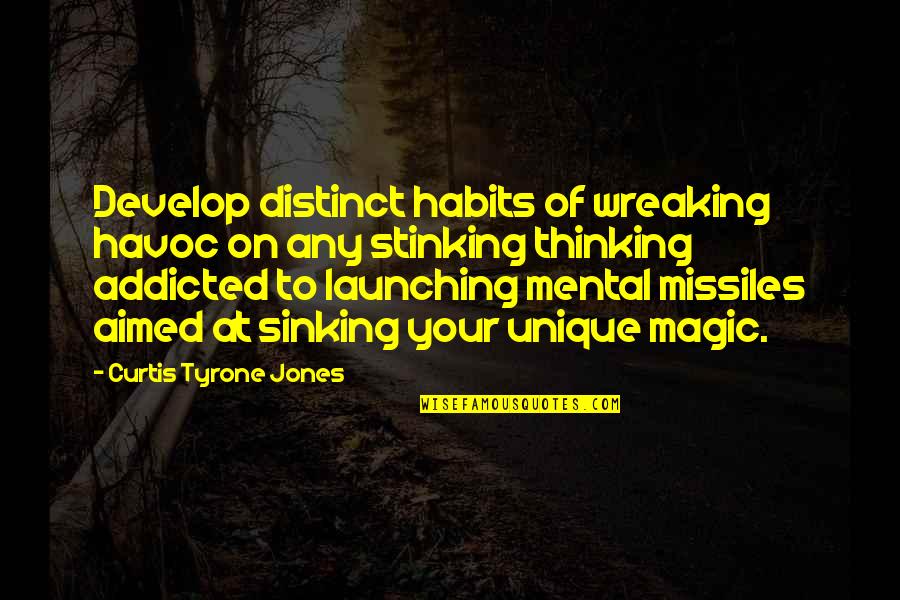 Develop distinct habits of wreaking havoc on any stinking thinking addicted to launching mental missiles aimed at sinking your unique magic. —
Curtis Tyrone Jones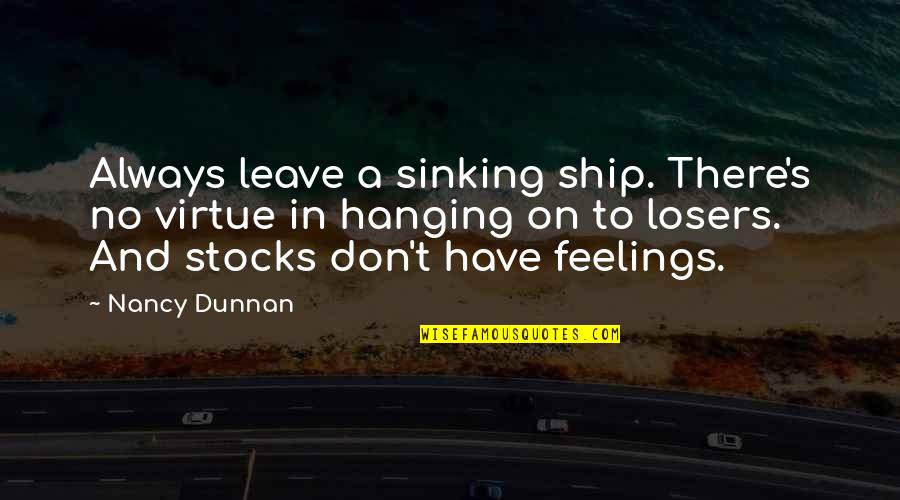 Always leave a sinking ship. There's no virtue in hanging on to losers. And stocks don't have feelings. —
Nancy Dunnan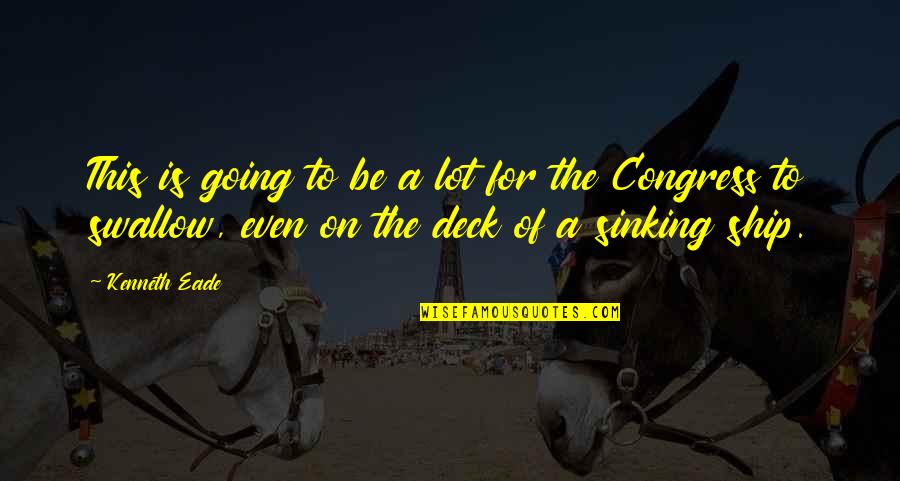 This is going to be a lot for the Congress to swallow, even on the deck of a sinking ship. —
Kenneth Eade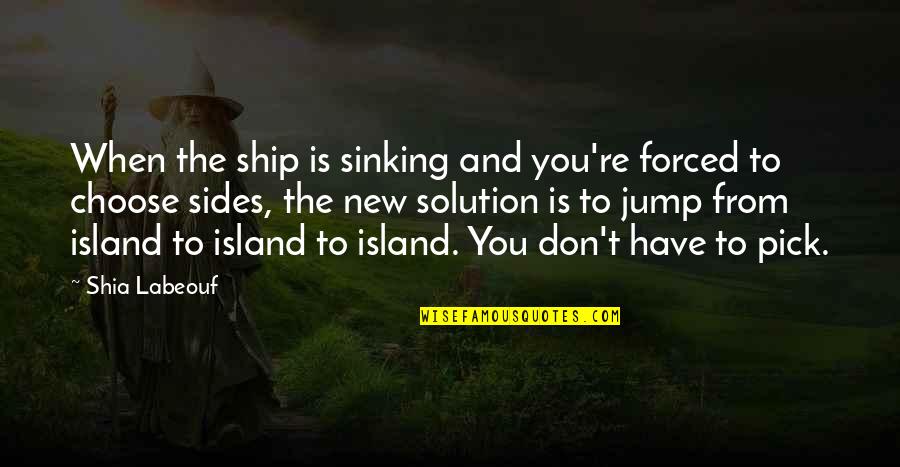 When the ship is sinking and you're forced to choose sides, the new solution is to jump from island to island to island. You don't have to pick. —
Shia Labeouf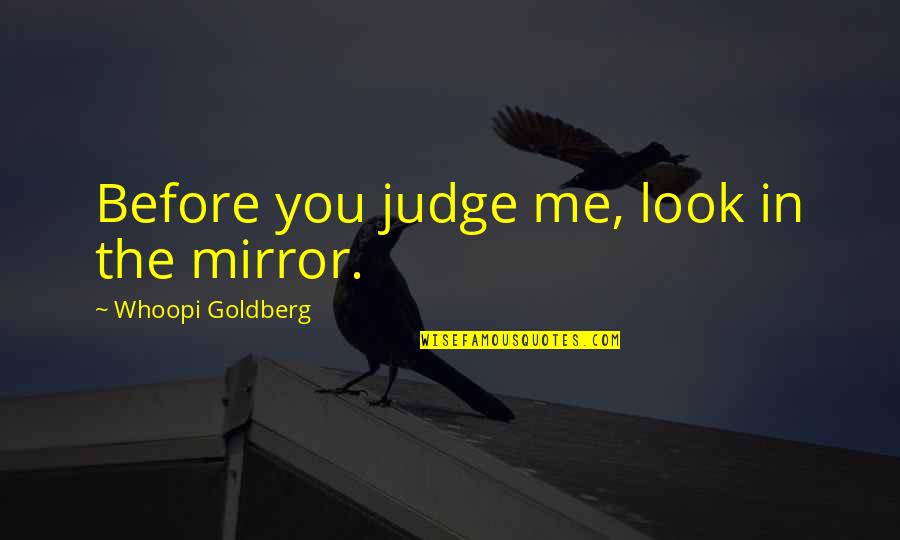 Before you judge me, look in the mirror. —
Whoopi Goldberg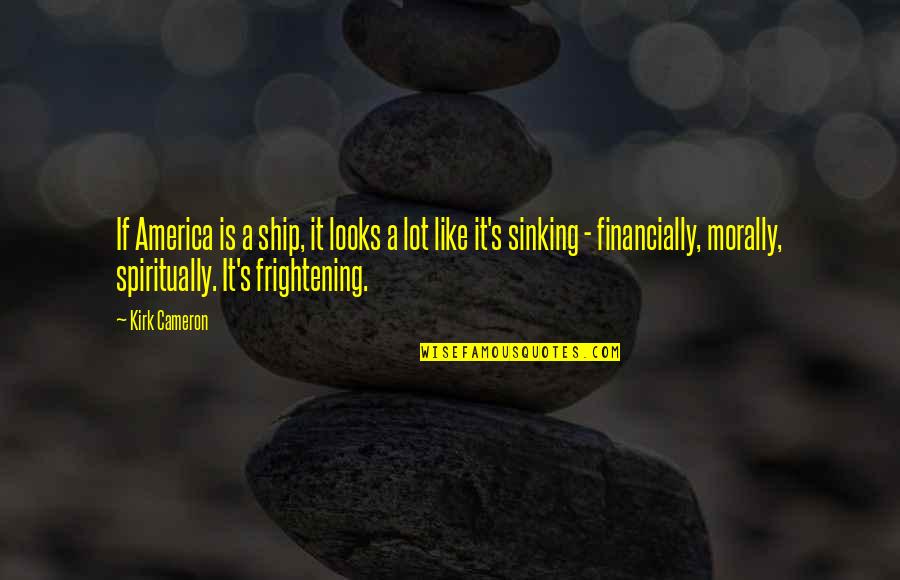 If America is a ship, it looks a lot like it's sinking - financially, morally, spiritually. It's frightening. —
Kirk Cameron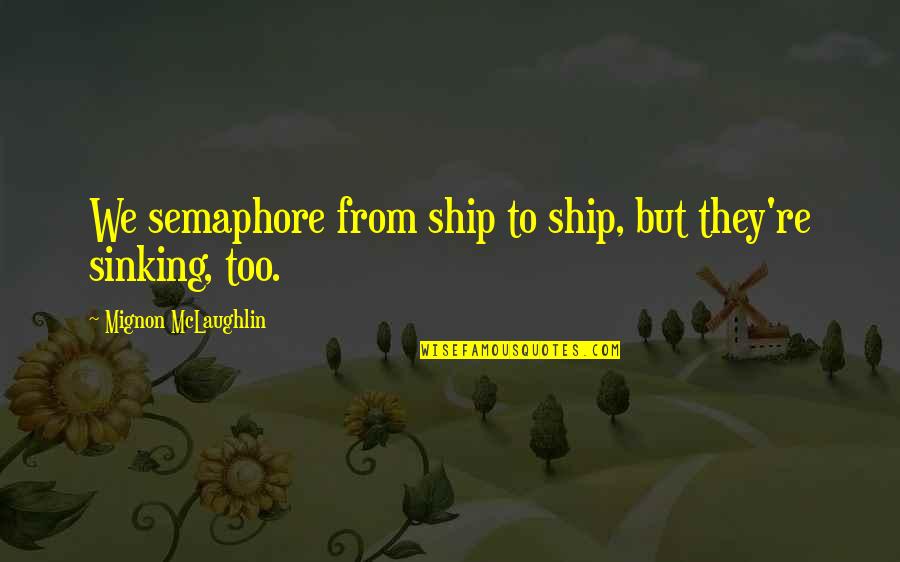 We semaphore from ship to ship, but they're sinking, too. —
Mignon McLaughlin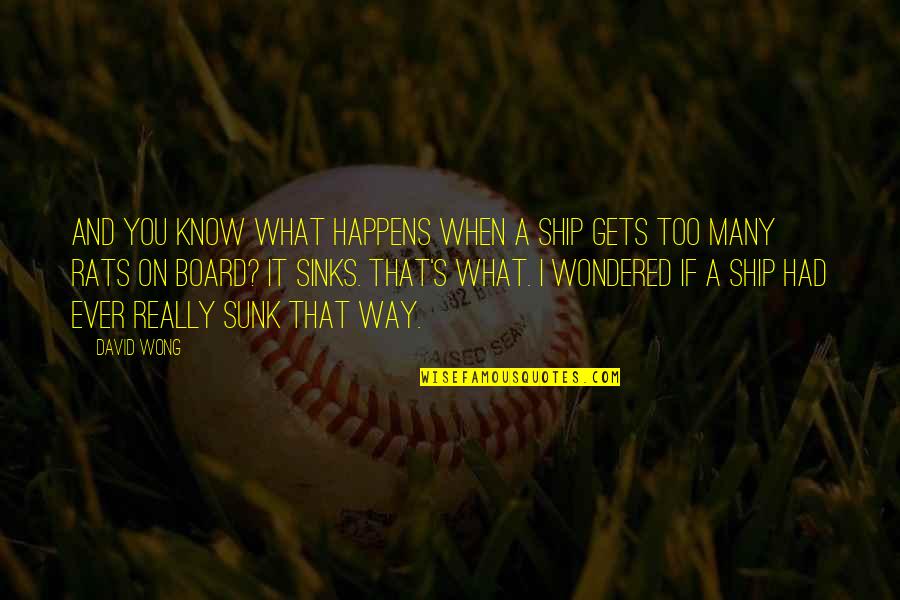 And you know what happens when a ship gets too many rats on board? It sinks. That's what.
I wondered if a ship had ever really sunk that way. —
David Wong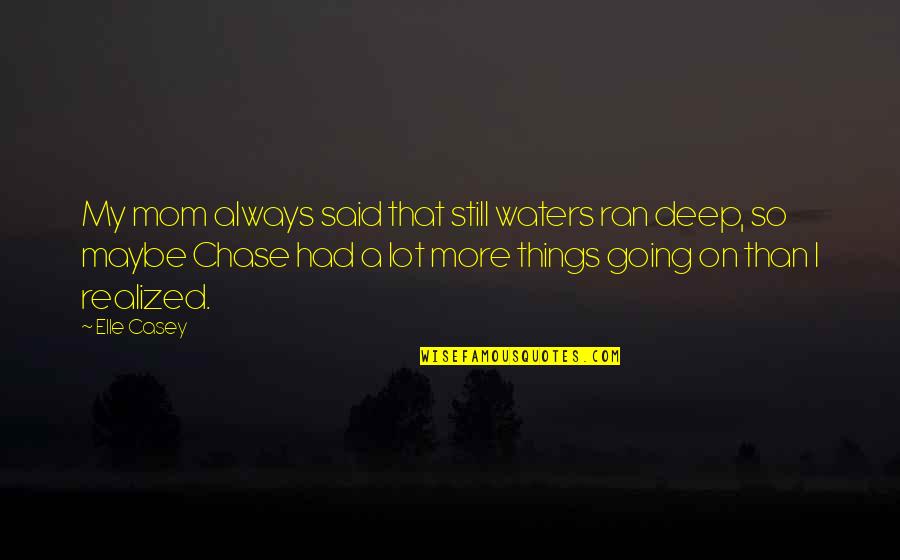 My mom always said that still waters ran deep, so maybe Chase had a lot more things going on than I realized. —
Elle Casey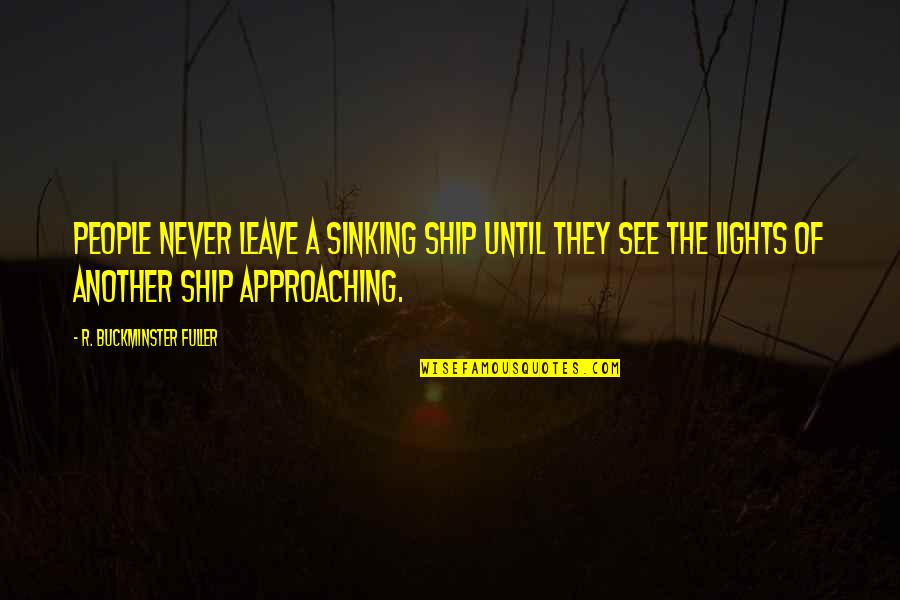 People never leave a sinking ship until they see the lights of another ship approaching. —
R. Buckminster Fuller
So, what is the opposite of a "helicopter parent?" I wonder. A subway parent? A Sinking ship parent? A hibernating bear? —
Wendy Wunder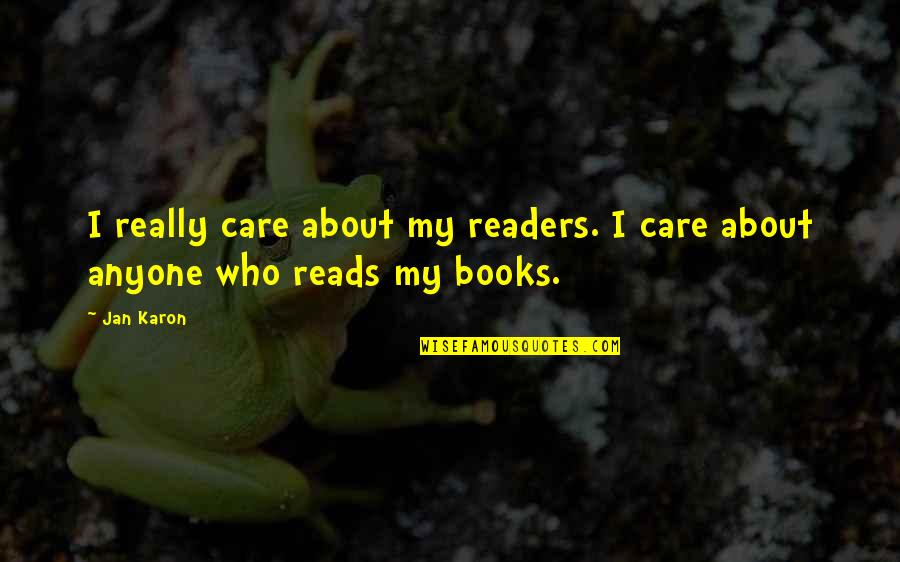 I really care about my readers. I care about anyone who reads my books. —
Jan Karon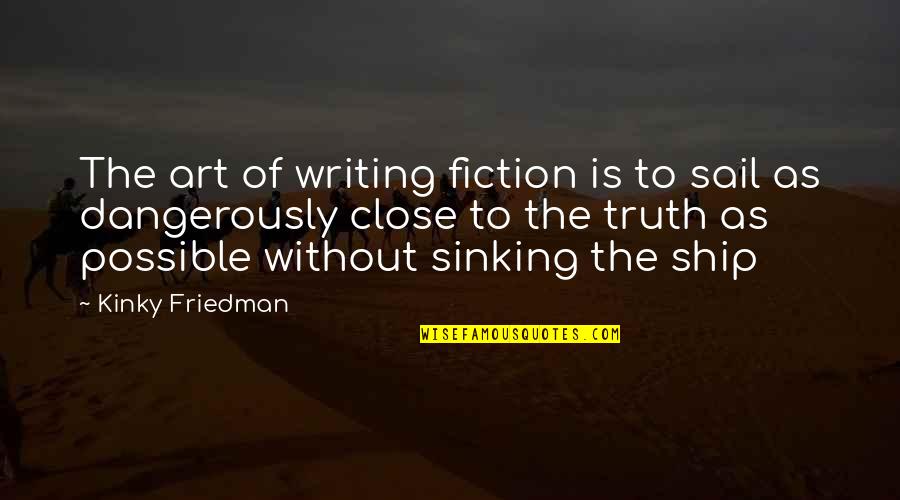 The art of writing fiction is to sail as dangerously close to the truth as possible without sinking the ship —
Kinky Friedman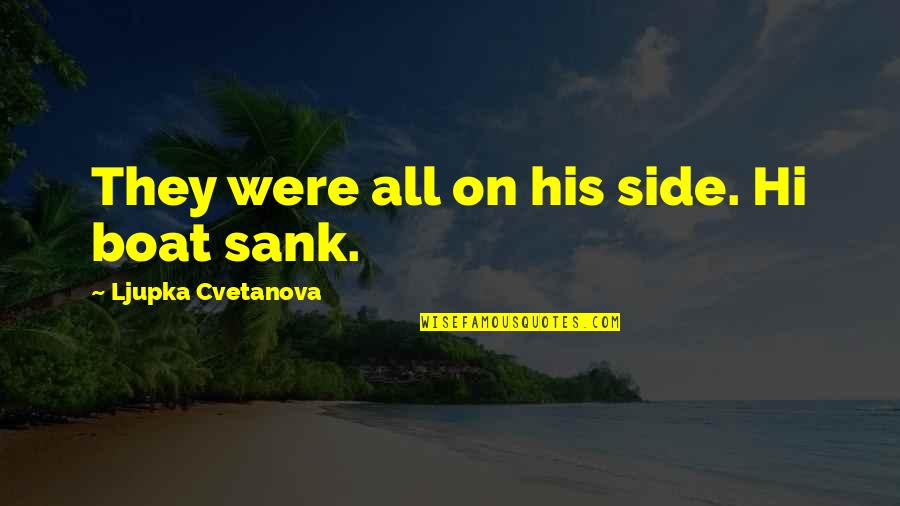 They were all on his side. Hi boat sank. —
Ljupka Cvetanova