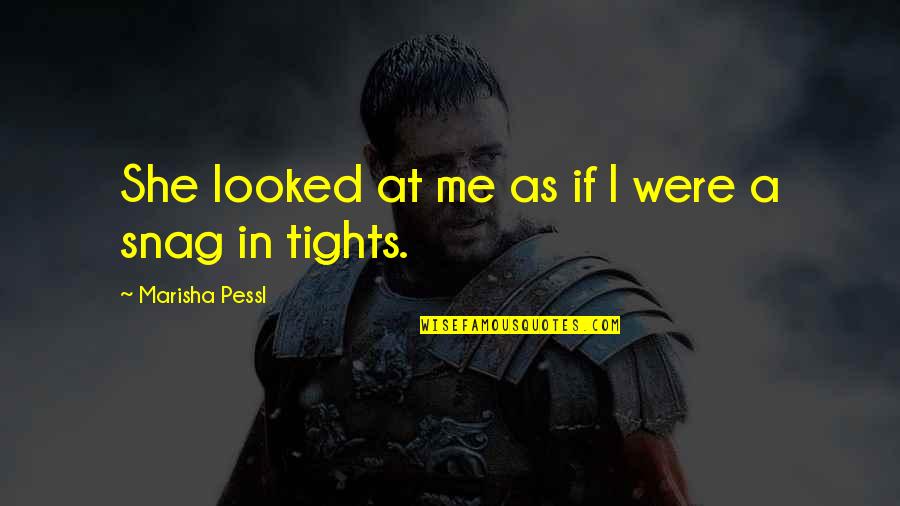 She looked at me as if I were a snag in tights.
—
Marisha Pessl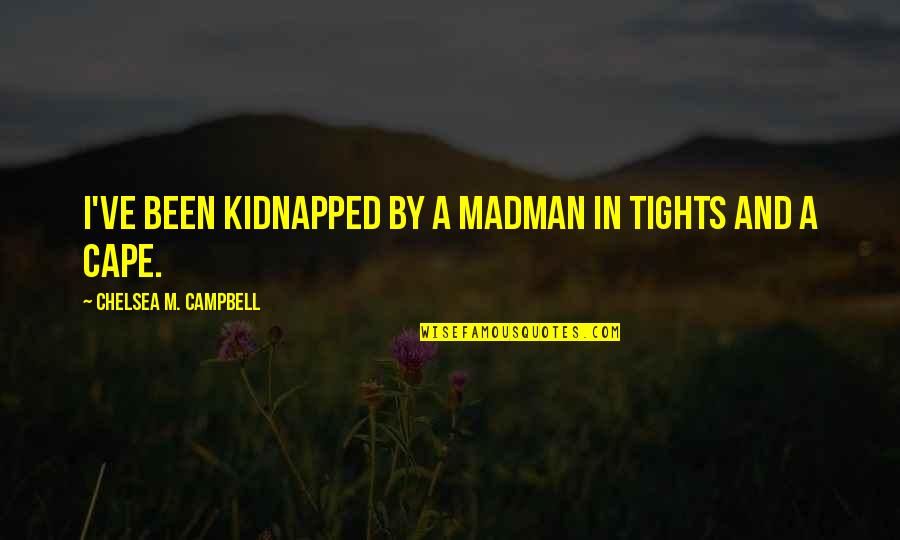 I've been kidnapped by a madman in tights and a cape.
—
Chelsea M. Campbell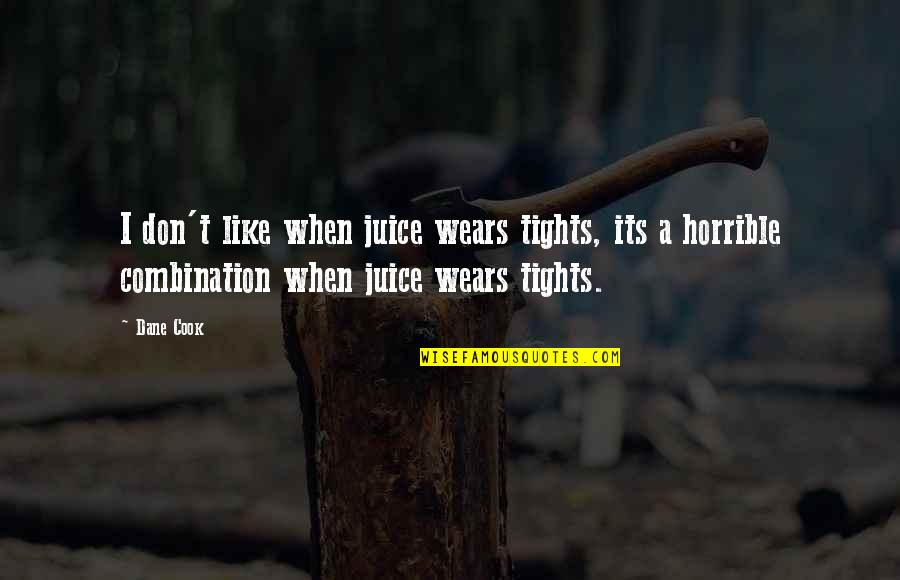 I don't like when juice wears tights, its a horrible combination when juice wears tights.
—
Dane Cook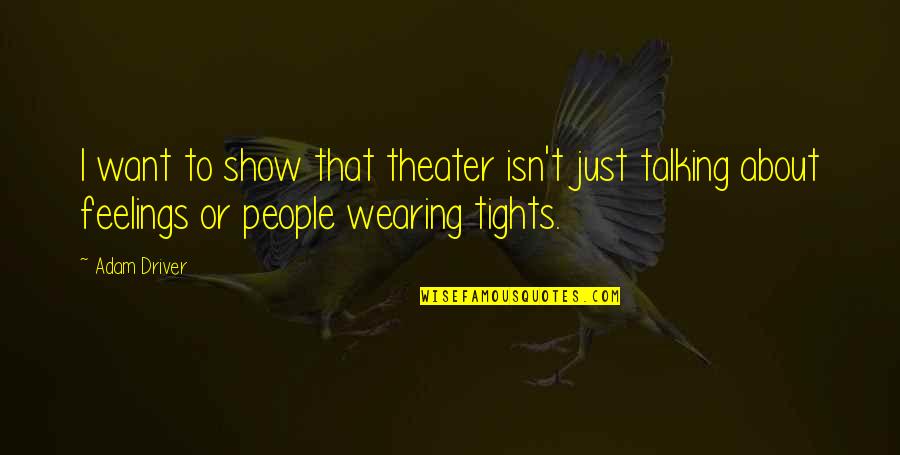 I want to show that theater isn't just talking about feelings or people wearing
tights
. —
Adam Driver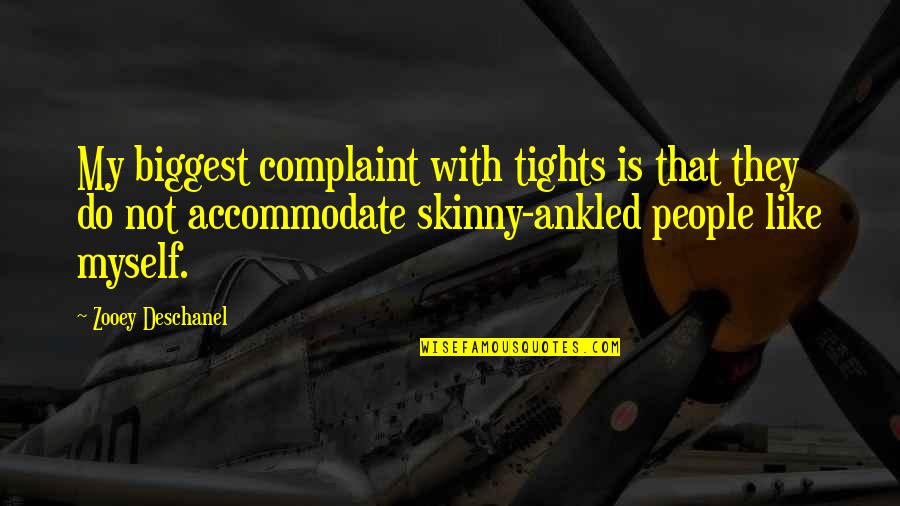 My biggest complaint with
tights
is that they do not accommodate skinny-ankled people like myself. —
Zooey Deschanel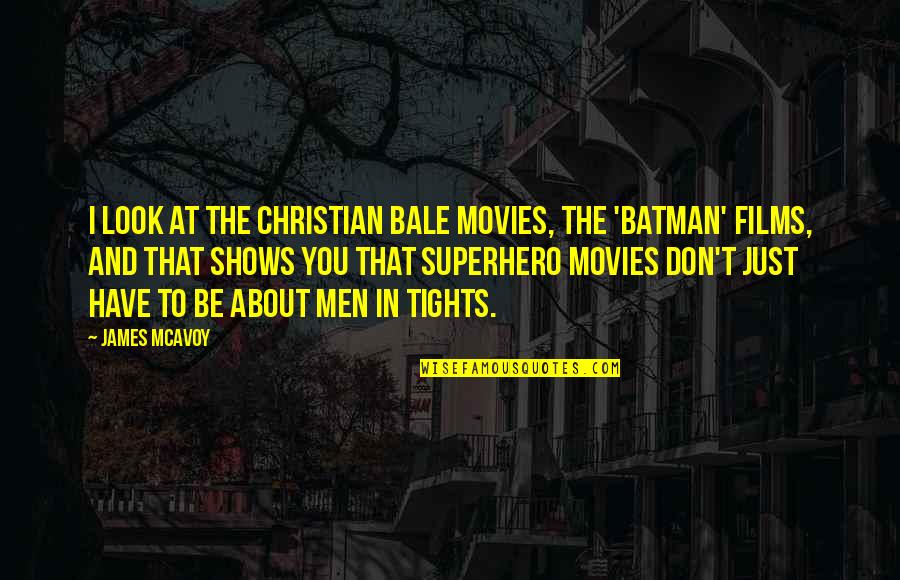 I look at the Christian Bale movies, the 'Batman' films, and that shows you that superhero movies don't just have to be about men in
tights
. —
James McAvoy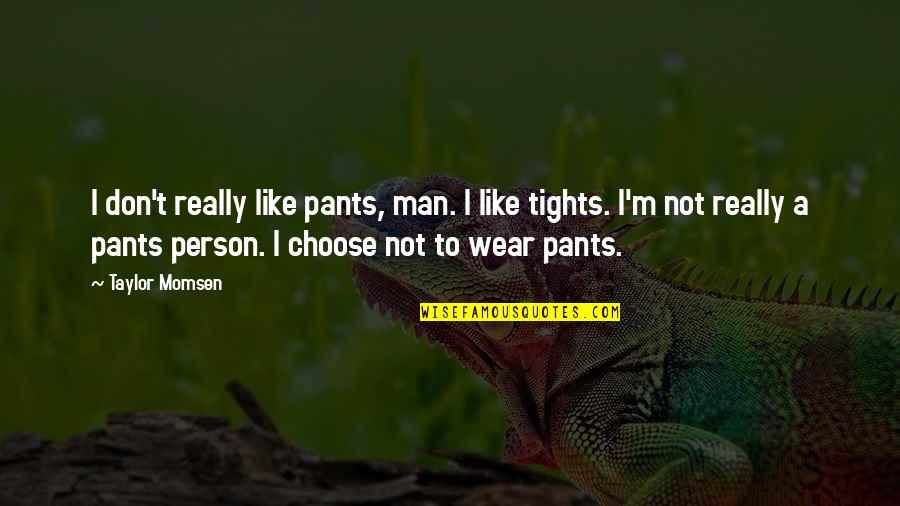 I don't really like pants, man. I like
tights
. I'm not really a pants person. I choose not to wear pants. —
Taylor Momsen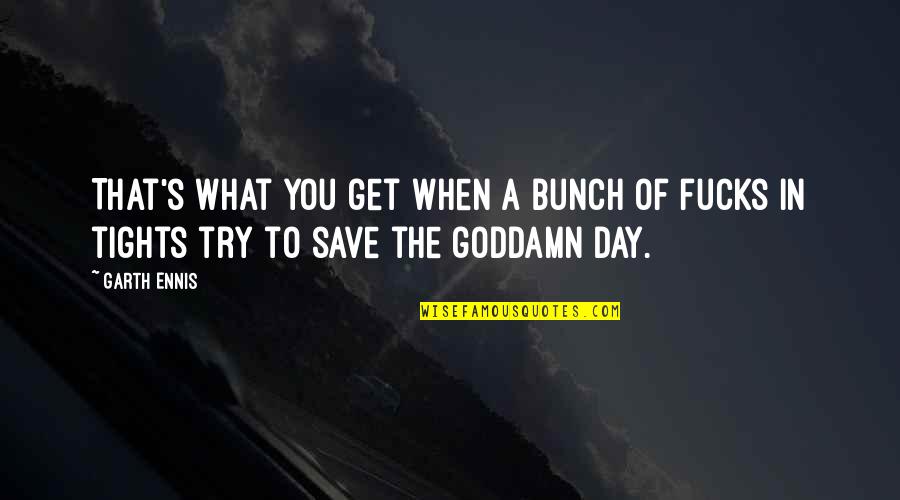 That's what you get when a bunch of fucks in
tights
try to save the goddamn day. —
Garth Ennis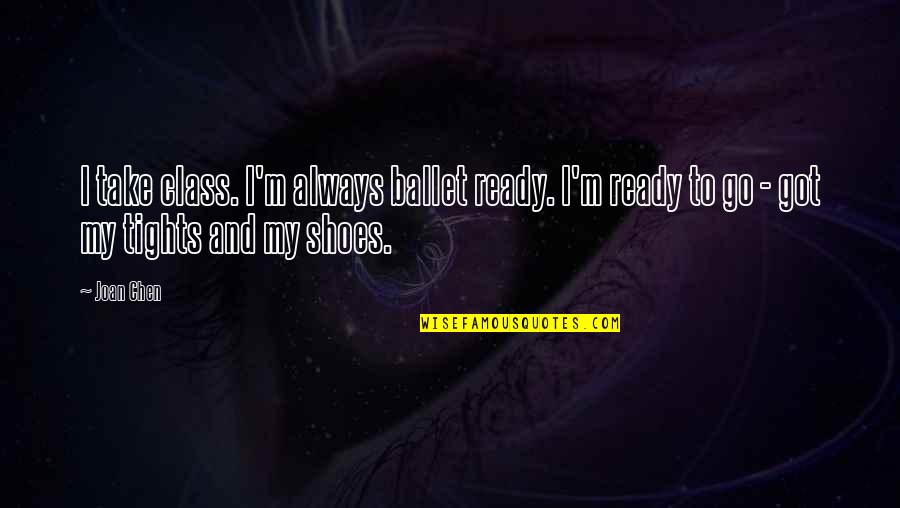 I take class. I'm always ballet ready. I'm ready to go - got my
tights
and my shoes. —
Joan Chen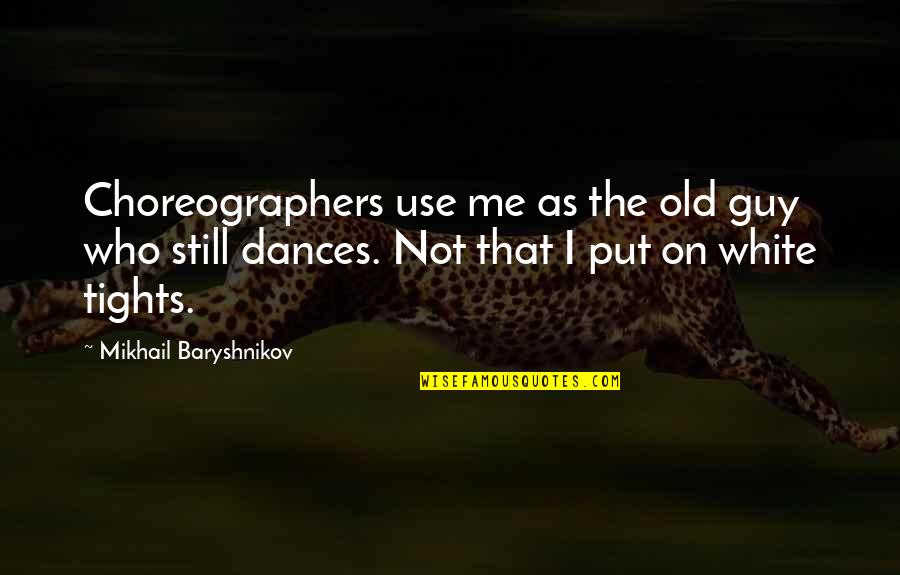 Choreographers use me as the old guy who still dances. Not that I put on white
tights
. —
Mikhail Baryshnikov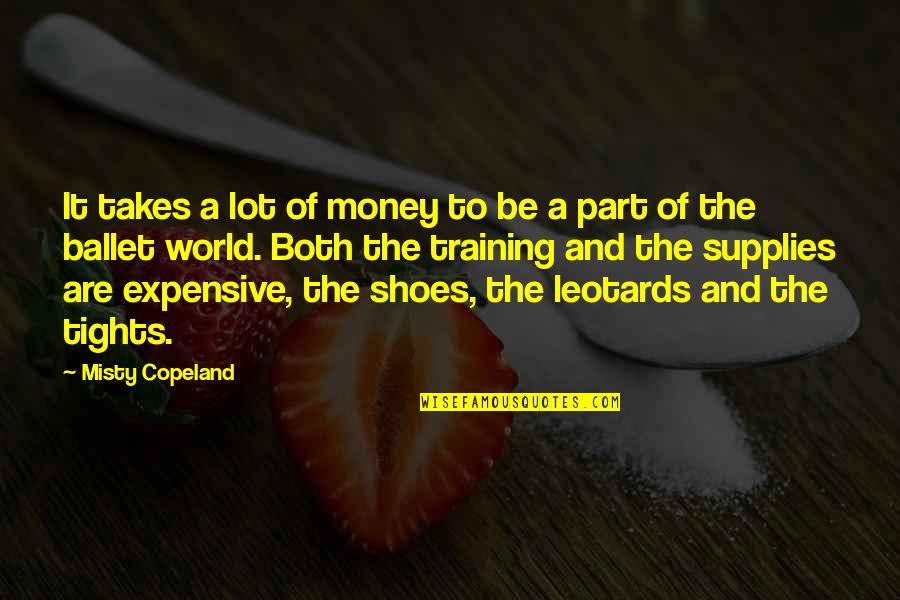 It takes a lot of money to be a part of the ballet world. Both the training and the supplies are expensive, the shoes, the leotards and the
tights
. —
Misty Copeland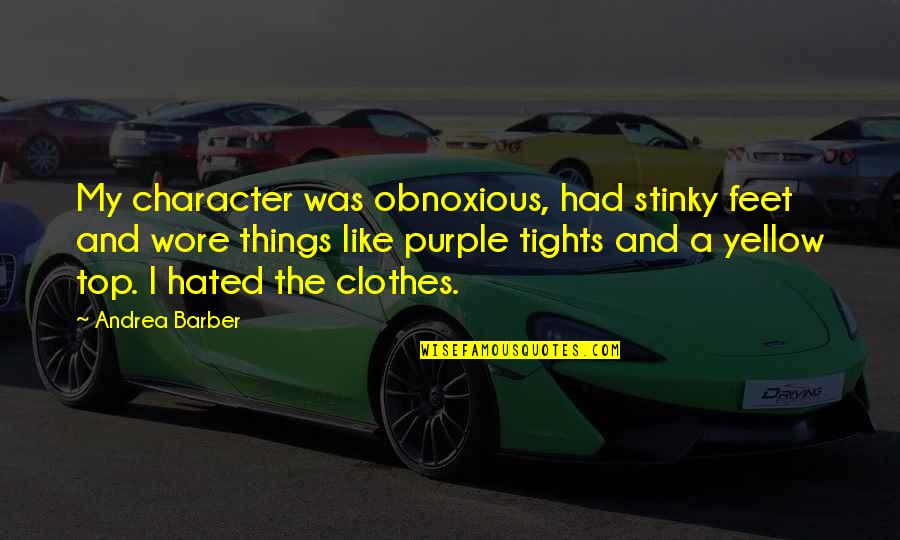 My character was obnoxious, had stinky feet and wore things like purple
tights
and a yellow top. I hated the clothes. —
Andrea Barber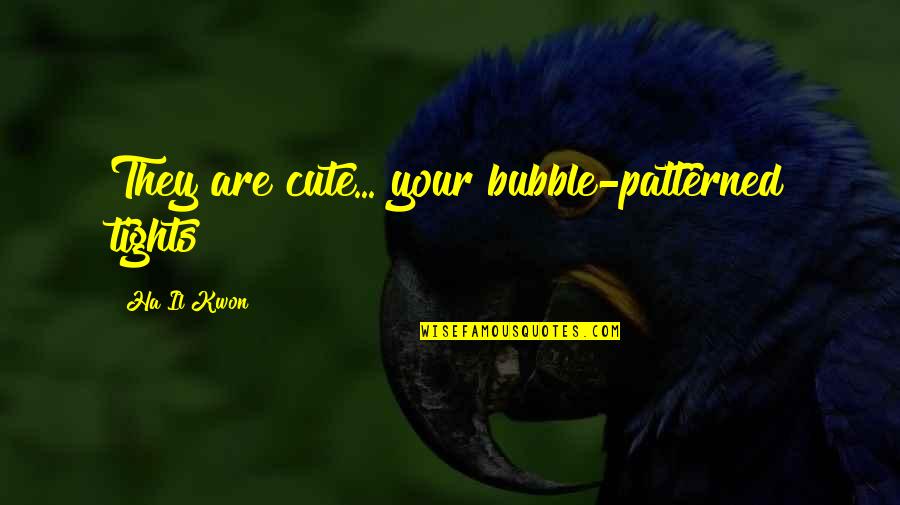 They are cute... your bubble-patterned
tights
! —
Ha Il Kwon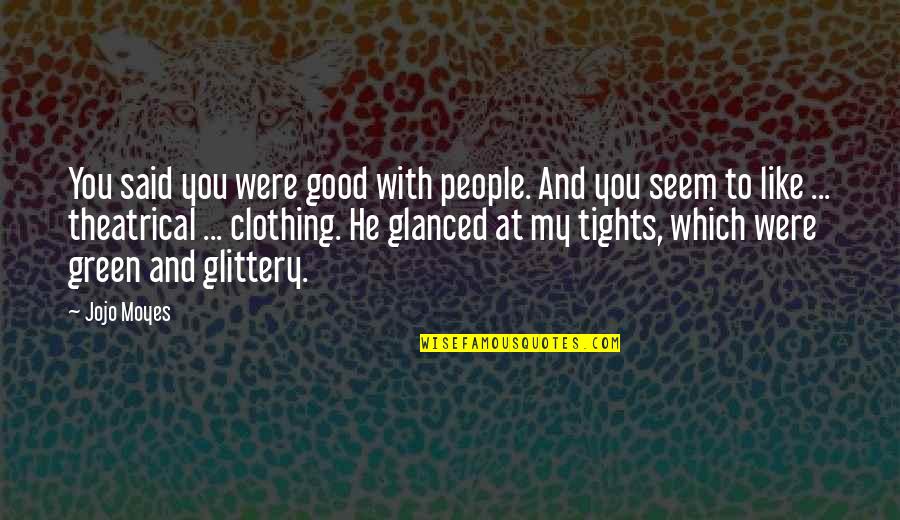 You said you were good with people. And you seem to like ... theatrical ... clothing. He glanced at my
tights
, which were green and glittery. —
Jojo Moyes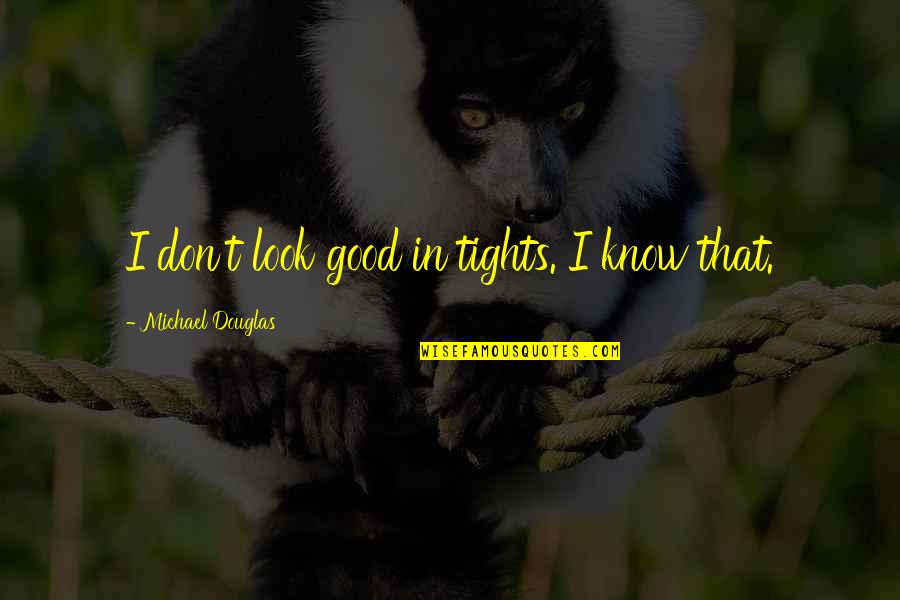 I don't look good in
tights
. I know that. —
Michael Douglas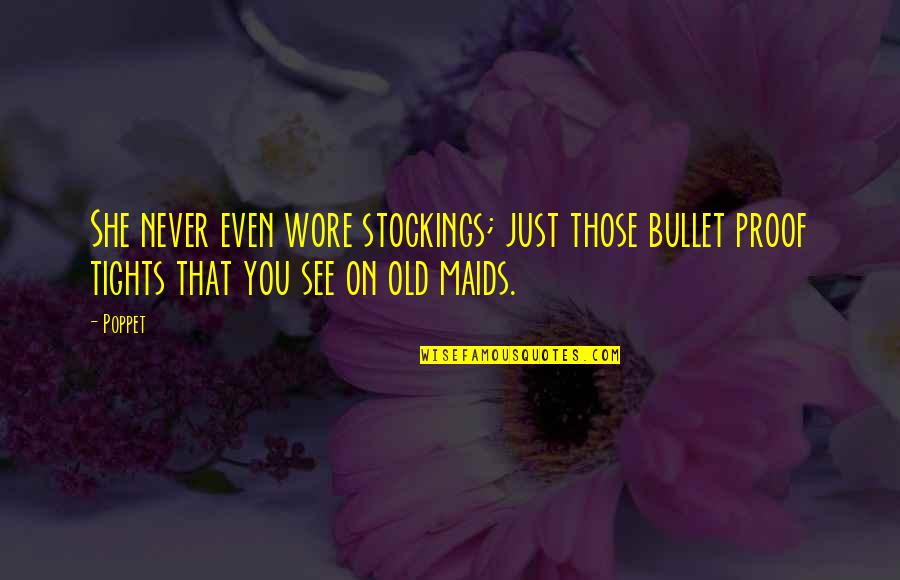 She never even wore stockings; just those bullet proof
tights
that you see on old maids. —
Poppet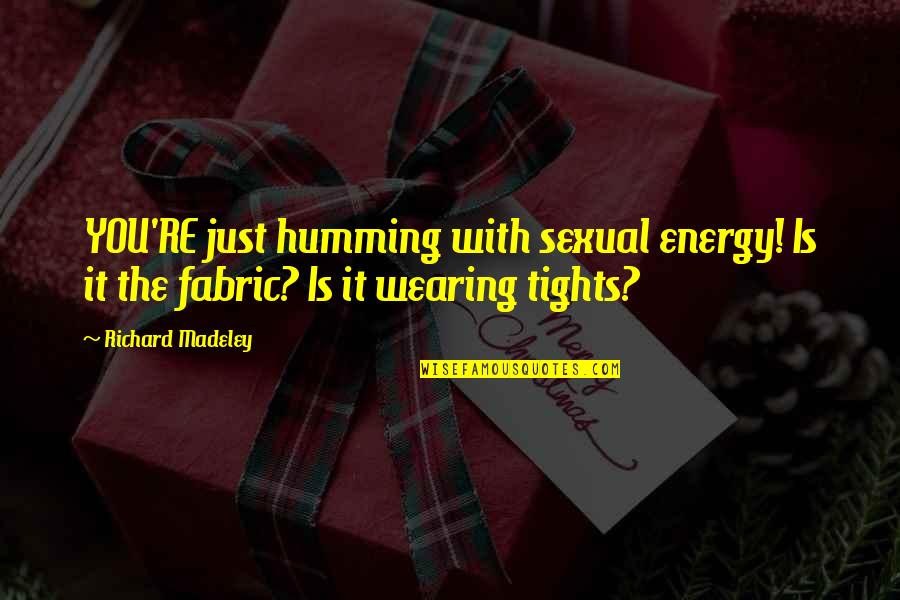 YOU'RE just humming with sexual energy! Is it the fabric? Is it wearing
tights
? —
Richard Madeley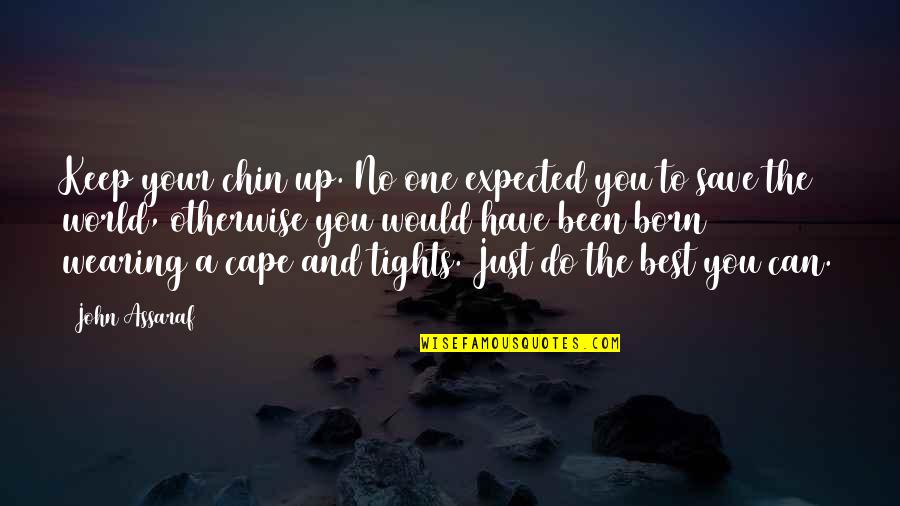 Keep your chin up. No one expected you to save the world, otherwise you would have been born wearing a cape and
tights
. Just do the best you can. —
John Assaraf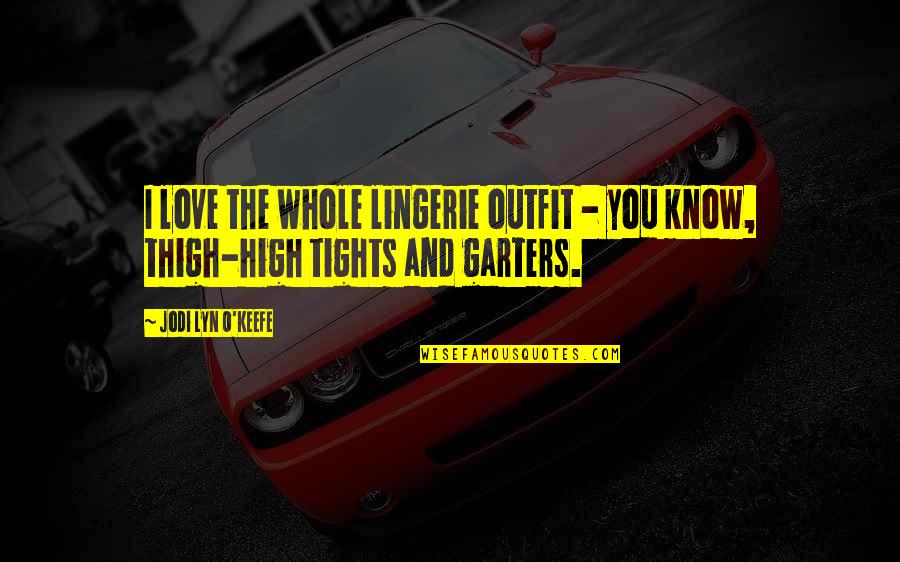 I love the whole lingerie outfit - you know, thigh-high
tights
and garters. —
Jodi Lyn O'Keefe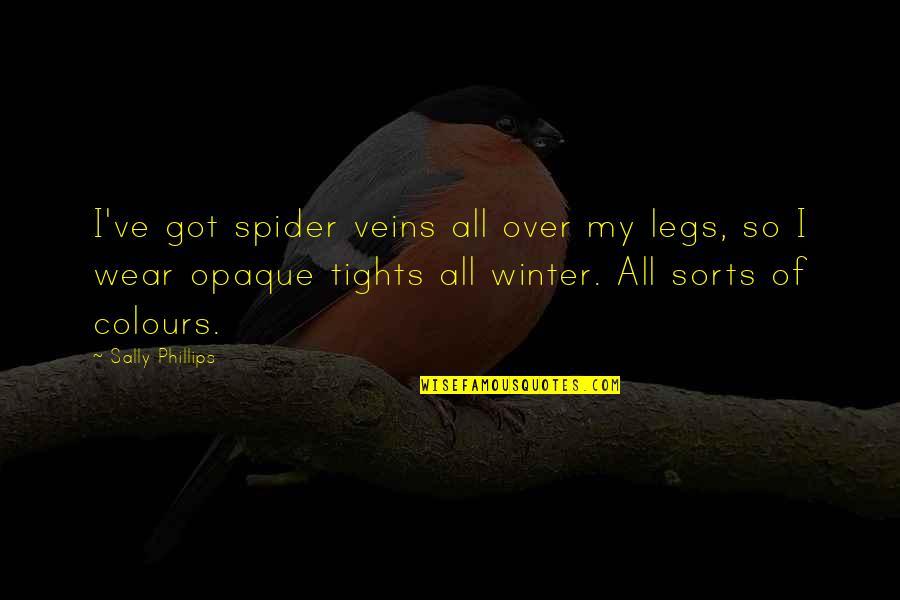 I've got spider veins all over my legs, so I wear opaque
tights
all winter. All sorts of colours. —
Sally Phillips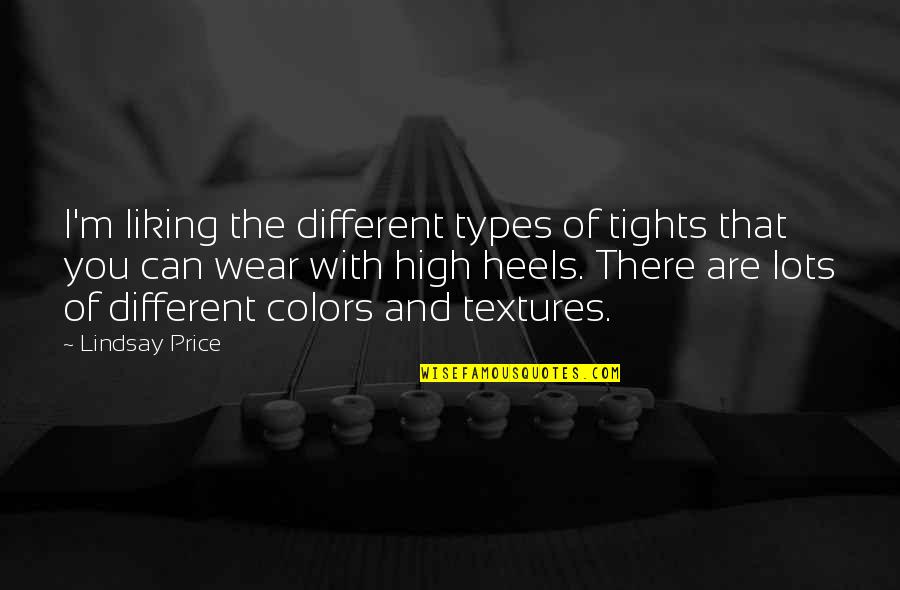 I'm liking the different types of
tights
that you can wear with high heels. There are lots of different colors and textures. —
Lindsay Price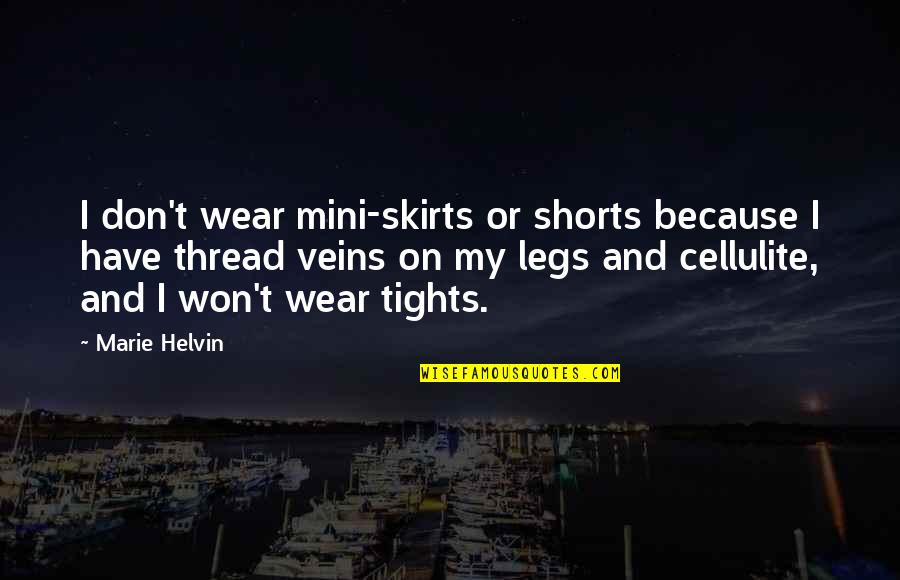 I don't wear mini-skirts or shorts because I have thread veins on my legs and cellulite, and I won't wear
tights
. —
Marie Helvin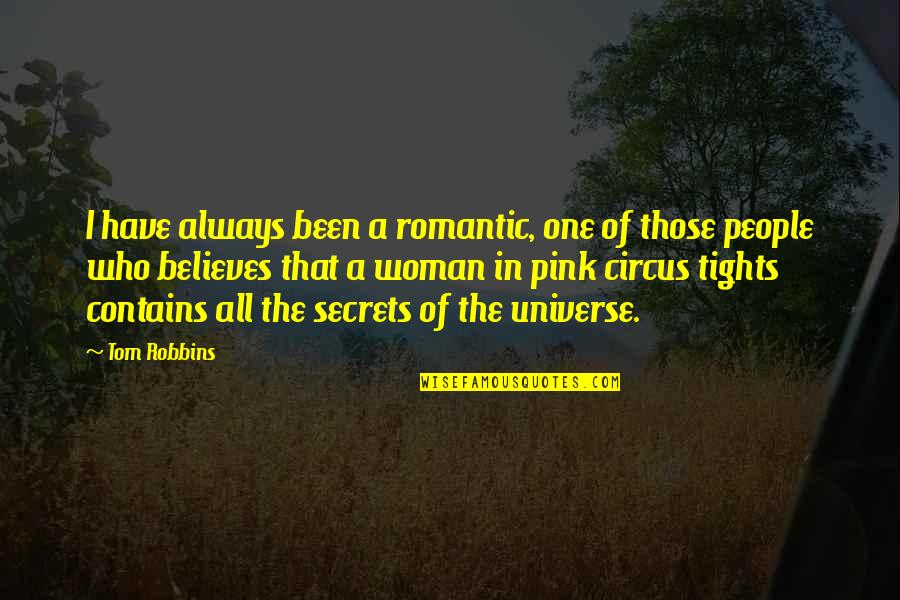 I have always been a romantic, one of those people who believes that a woman in pink circus
tights
contains all the secrets of the universe. —
Tom Robbins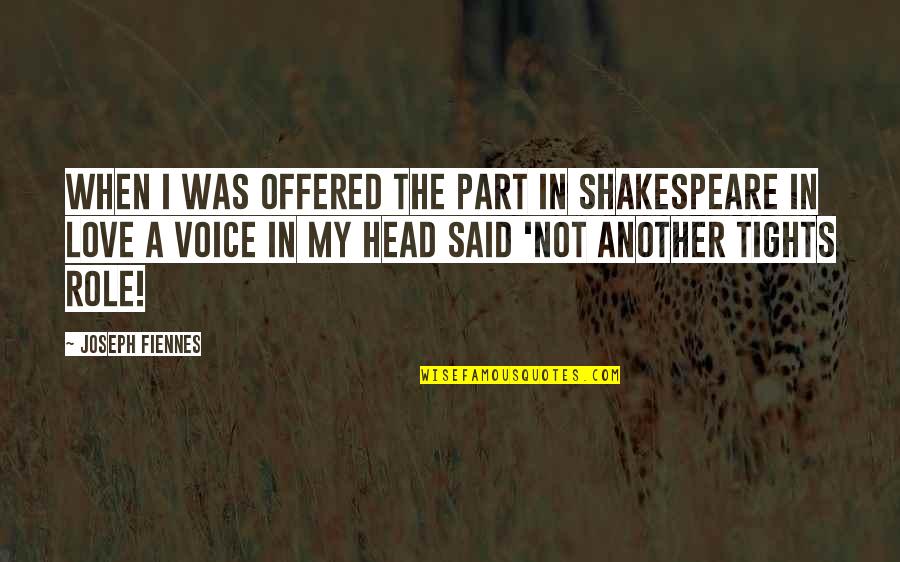 When I was offered the part in Shakespeare In Love a voice in my head said 'not another
tights
role! —
Joseph Fiennes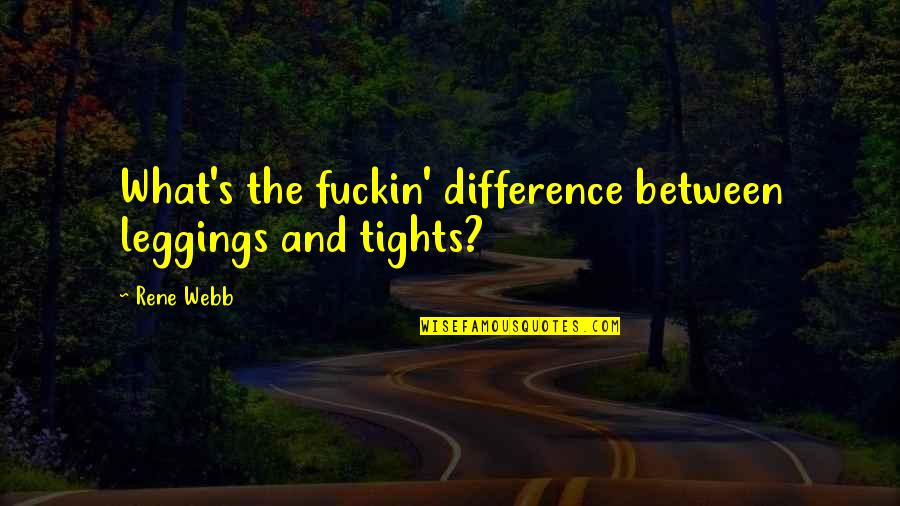 What's the fuckin' difference between leggings and
tights
? —
Rene Webb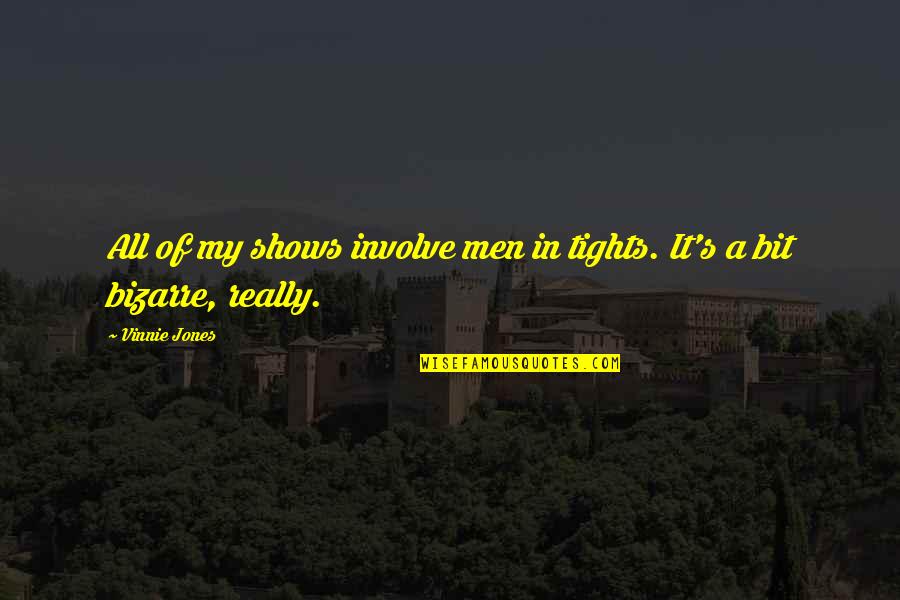 All of my shows involve men in
tights
. It's a bit bizarre, really. —
Vinnie Jones
Me in a cape? I don't fancy that. Tight
tights
? Nah! I don't think that's right for me. I just respond more to true stories; that's my flavour. —
Jason Statham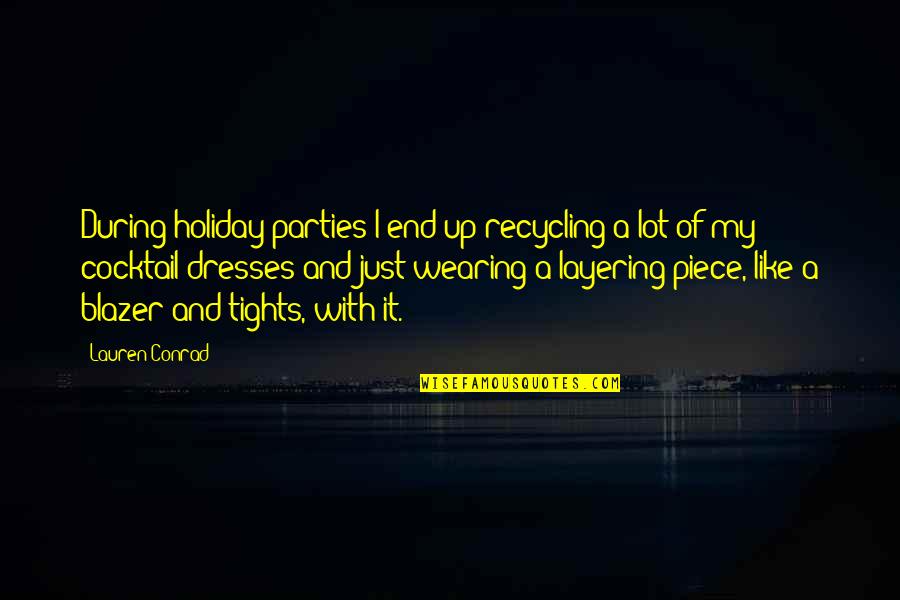 During holiday parties I end up recycling a lot of my cocktail dresses and just wearing a layering piece, like a blazer and
tights
, with it. —
Lauren Conrad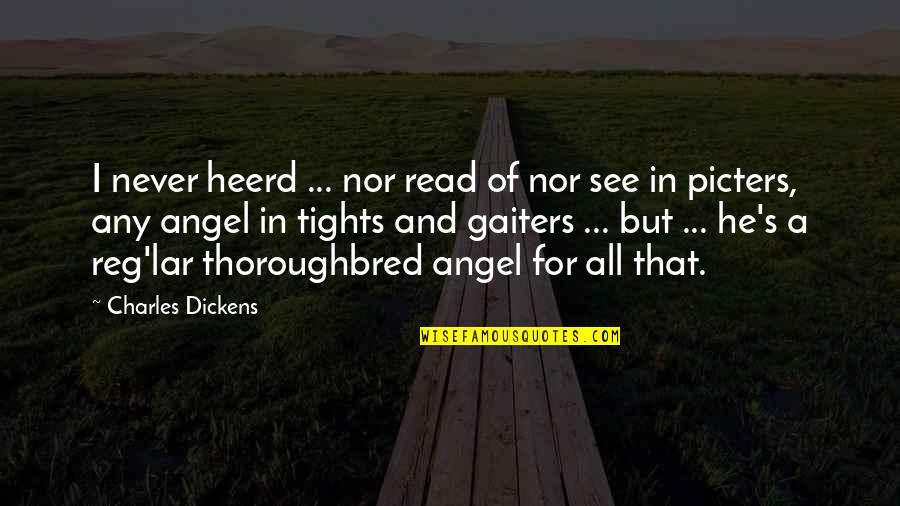 I never heerd ... nor read of nor see in picters, any angel in
tights
and gaiters ... but ... he's a reg'lar thoroughbred angel for all that. —
Charles Dickens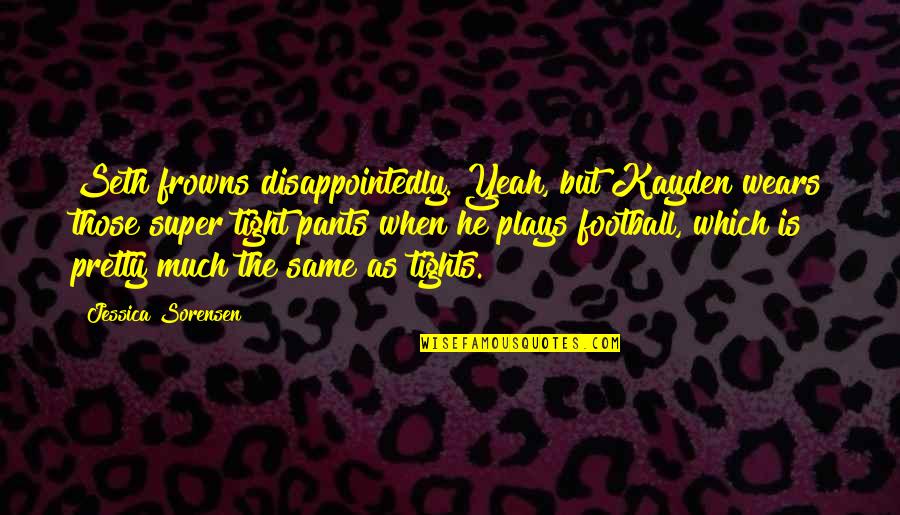 Seth frowns disappointedly. Yeah, but Kayden wears those super tight pants when he plays football, which is pretty much the same as
tights
. —
Jessica Sorensen
The worst was when my skirt fell down to my ankles, but I had on thick
tights
underneath. —
Naomi Campbell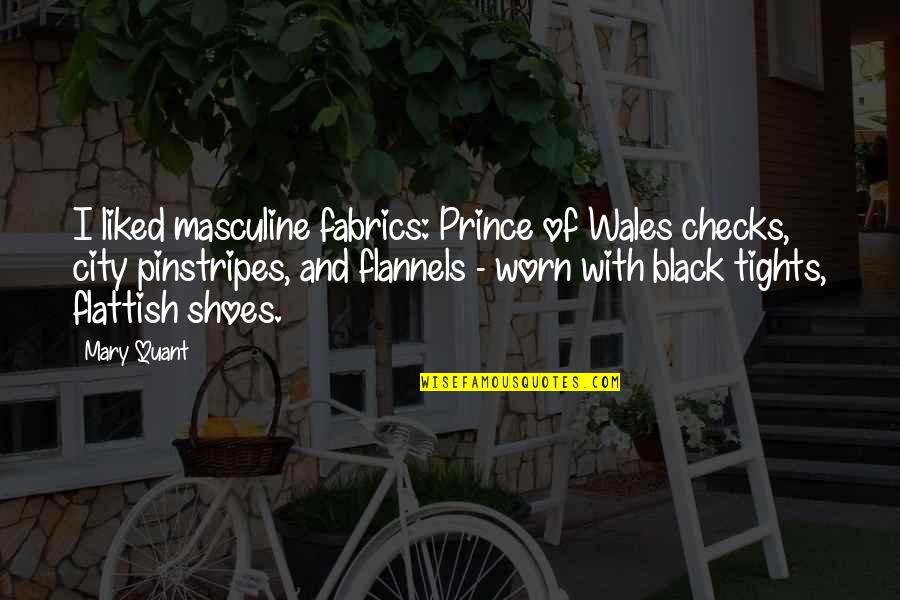 I liked masculine fabrics: Prince of Wales checks, city pinstripes, and flannels - worn with black
tights
, flattish shoes. —
Mary Quant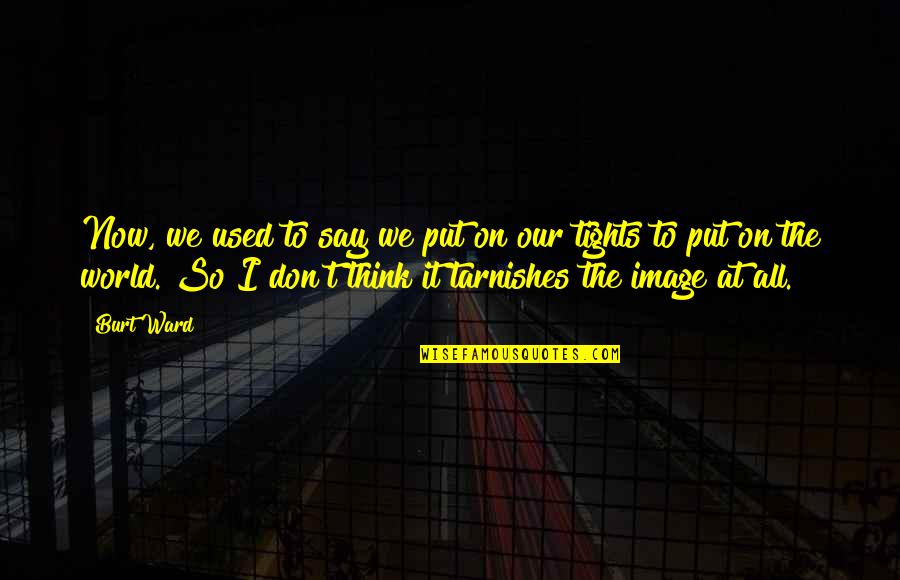 Now, we used to say we put on our
tights
to put on the world. So I don't think it tarnishes the image at all. —
Burt Ward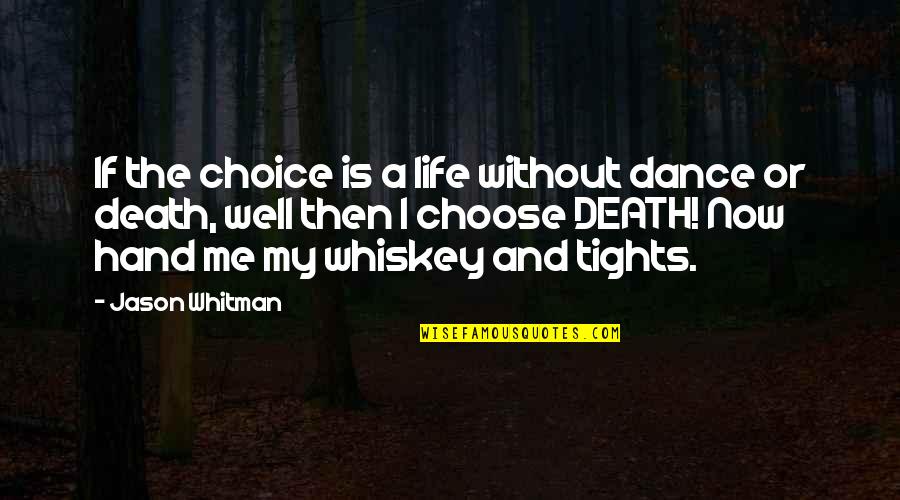 If the choice is a life without dance or death, well then I choose DEATH! Now hand me my whiskey and
tights
. —
Jason Whitman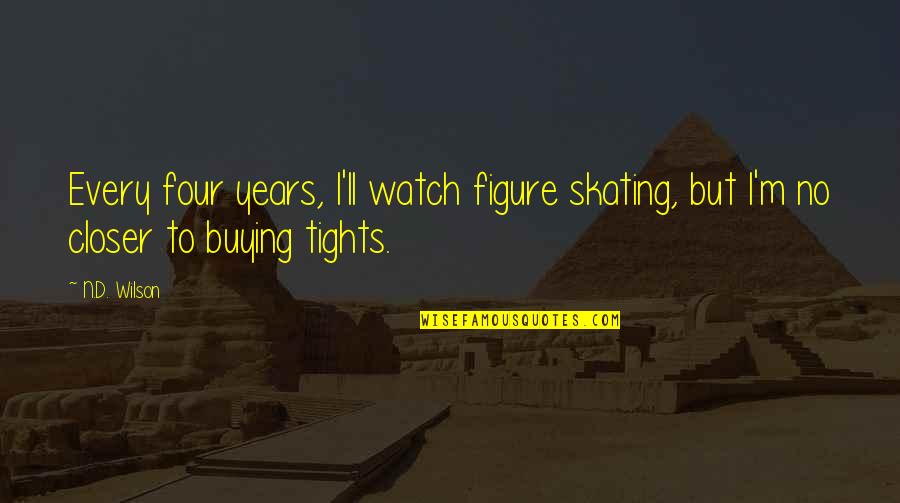 Every four years, I'll watch figure skating, but I'm no closer to buying
tights
. —
N.D. Wilson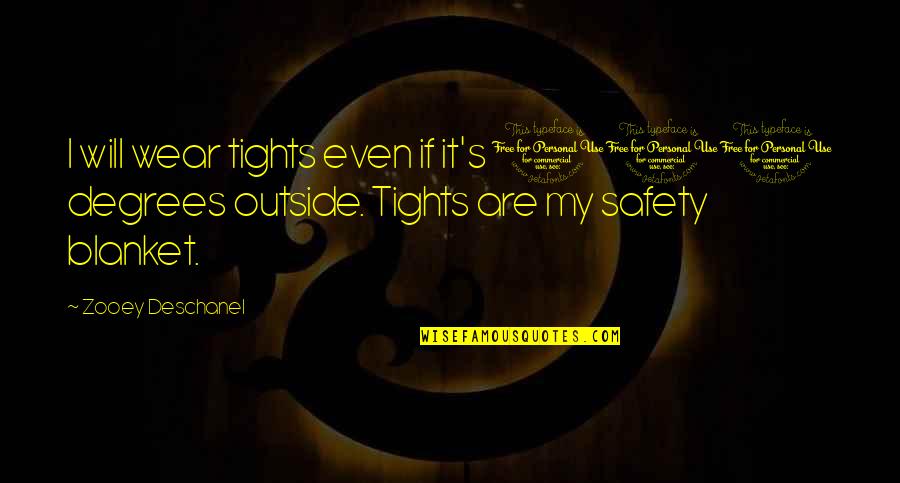 I will wear
tights
even if it's 100 degrees outside.
Tights
are my safety blanket. —
Zooey Deschanel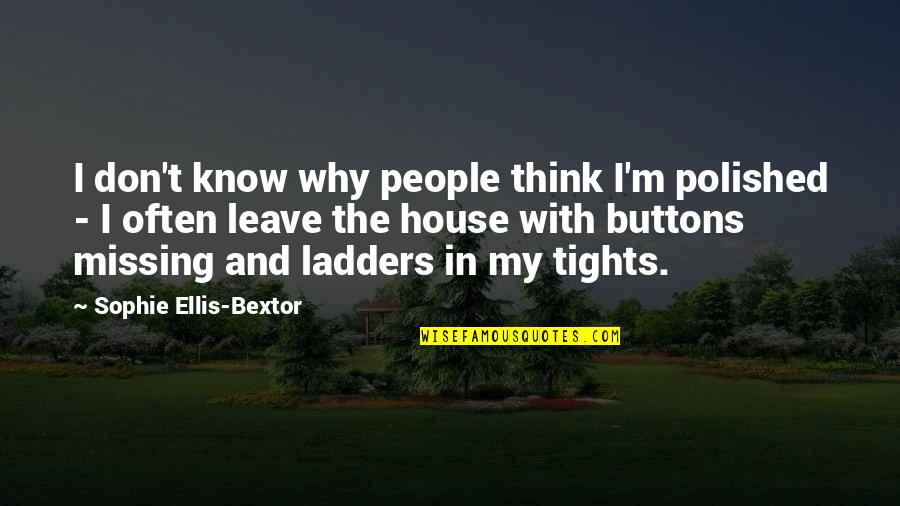 I don't know why people think I'm polished - I often leave the house with buttons missing and ladders in my
tights
. —
Sophie Ellis-Bextor