The Red Dress Quotes
Collection of top 26 famous quotes about The Red Dress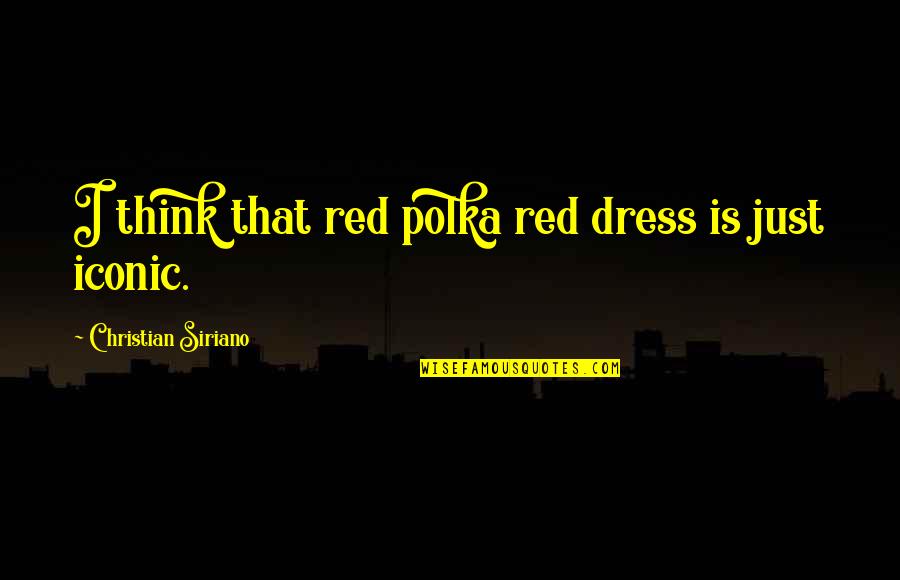 I think that red polka red dress is just iconic.
—
Christian Siriano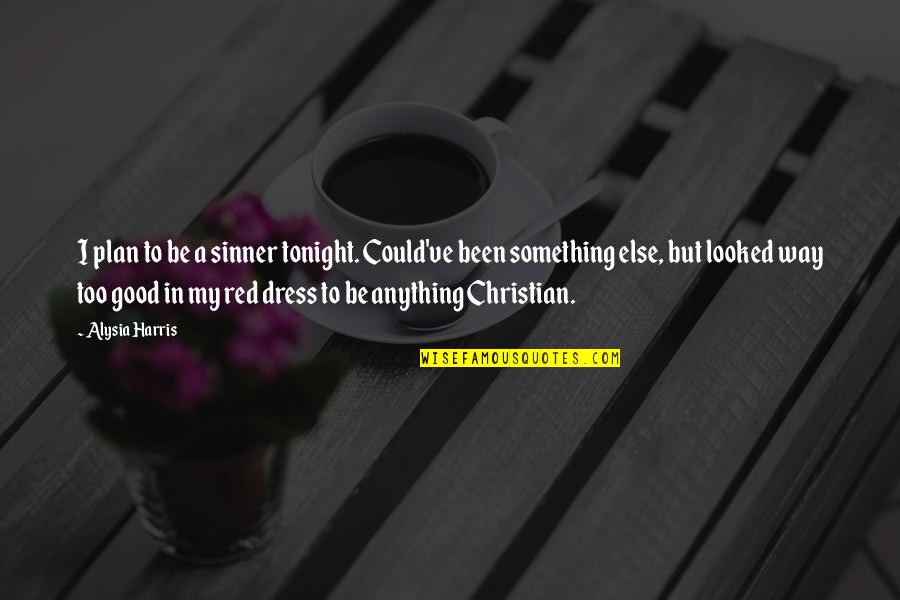 I plan to be a sinner tonight. Could've been something else, but looked way too good in my red dress to be anything Christian.
—
Alysia Harris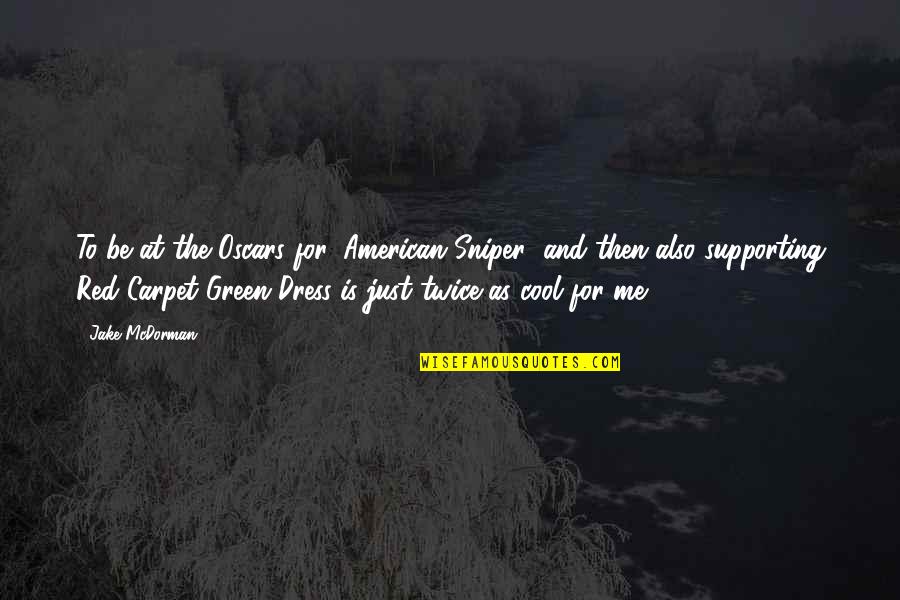 To be at the Oscars for 'American Sniper' and then also supporting Red Carpet Green Dress is just twice as cool for me.
—
Jake McDorman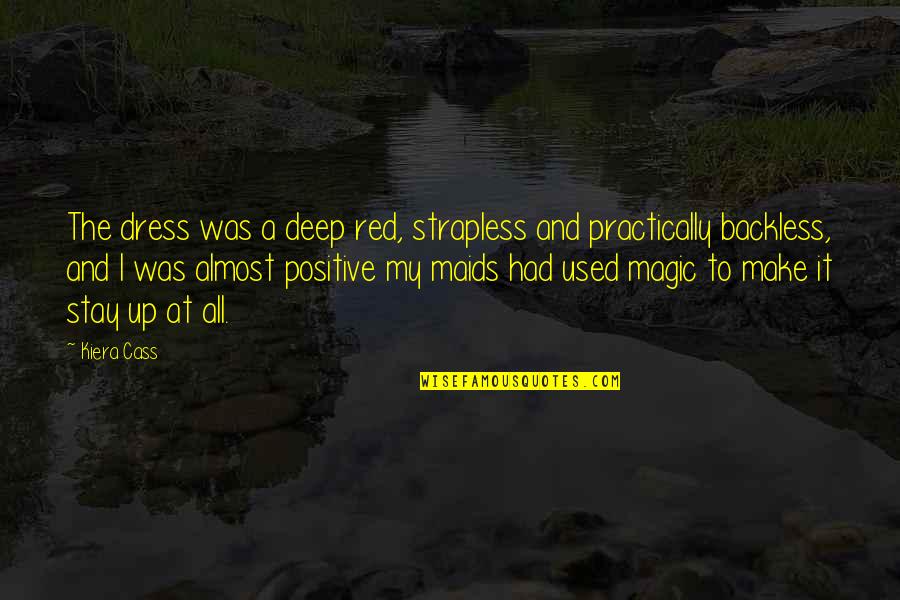 The dress was a deep red, strapless and practically backless, and I was almost positive my maids had used magic to make it stay up at all.
—
Kiera Cass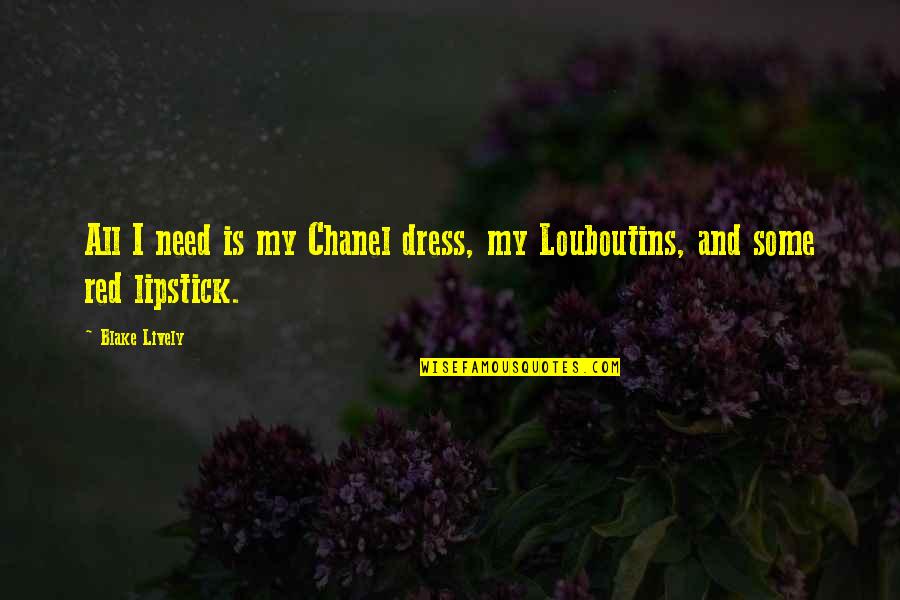 All I need is my Chanel dress, my Louboutins, and some red lipstick. —
Blake Lively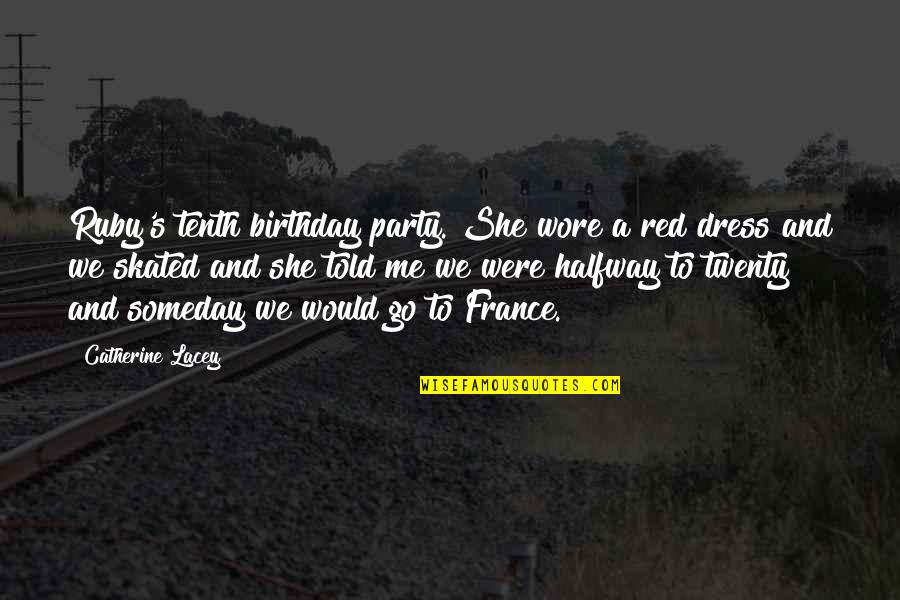 Ruby's tenth birthday party. She wore a red dress and we skated and she told me we were halfway to twenty and someday we would go to France. —
Catherine Lacey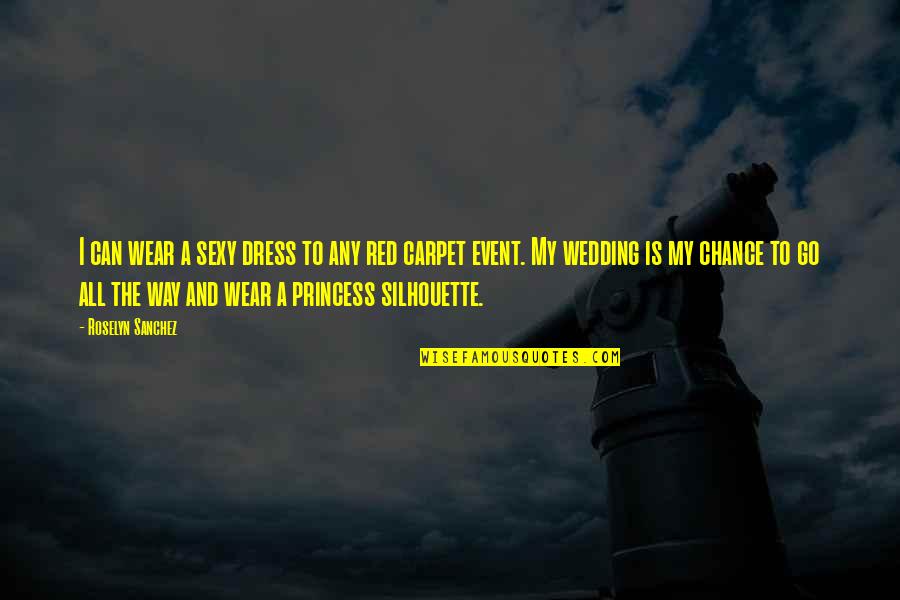 I can wear a sexy dress to any red carpet event. My wedding is my chance to go all the way and wear a princess silhouette. —
Roselyn Sanchez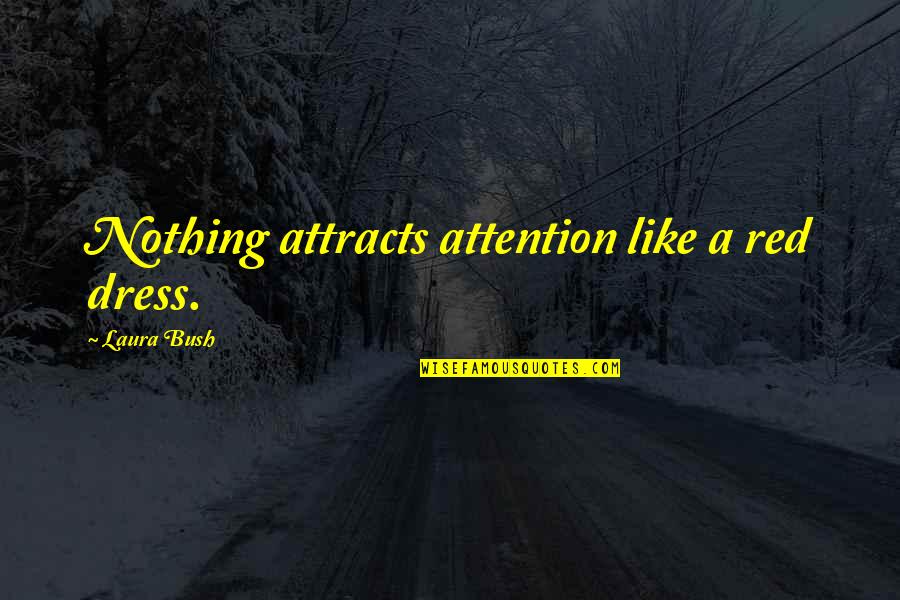 Nothing attracts attention like a red dress. —
Laura Bush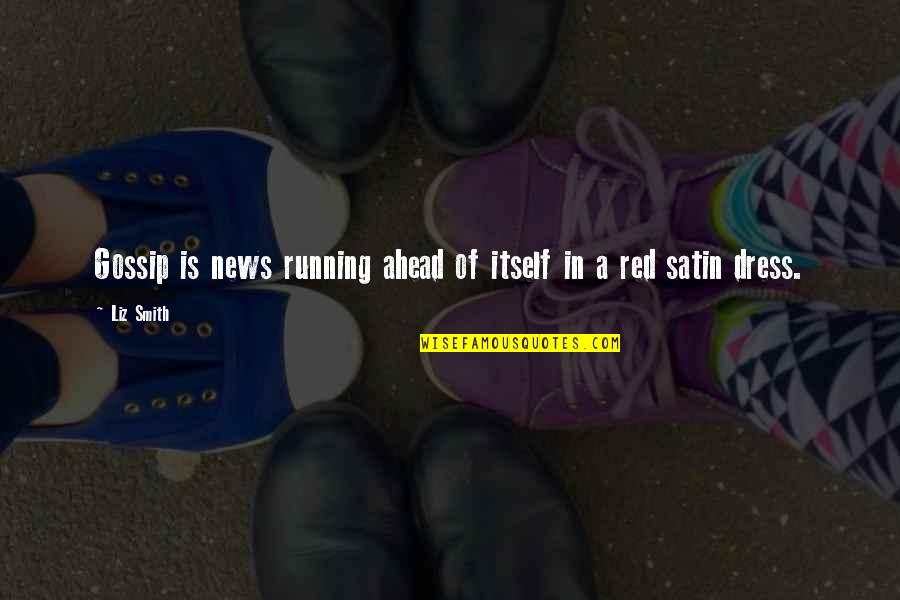 Gossip is news running ahead of itself in a red satin dress. —
Liz Smith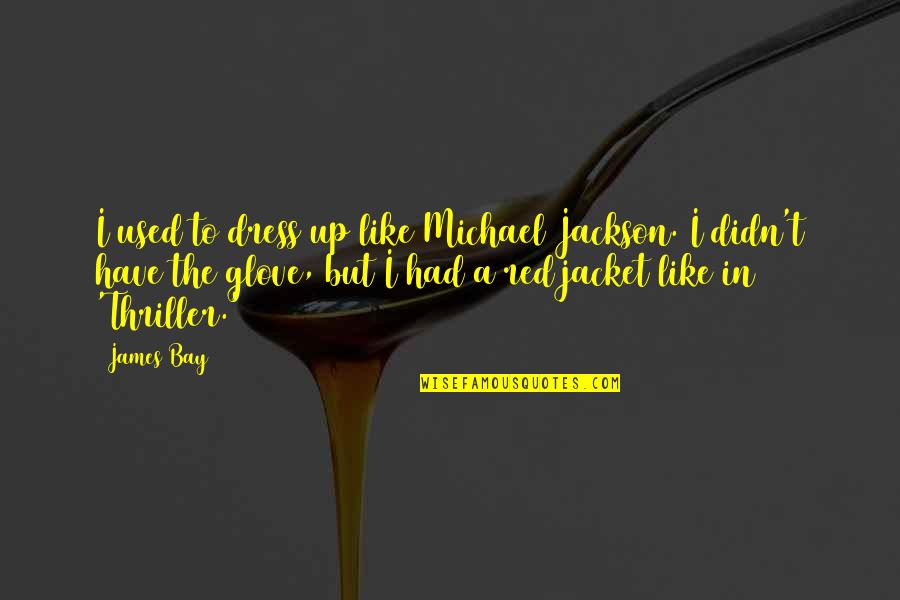 I used to dress up like Michael Jackson. I didn't have the glove, but I had a red jacket like in 'Thriller.' —
James Bay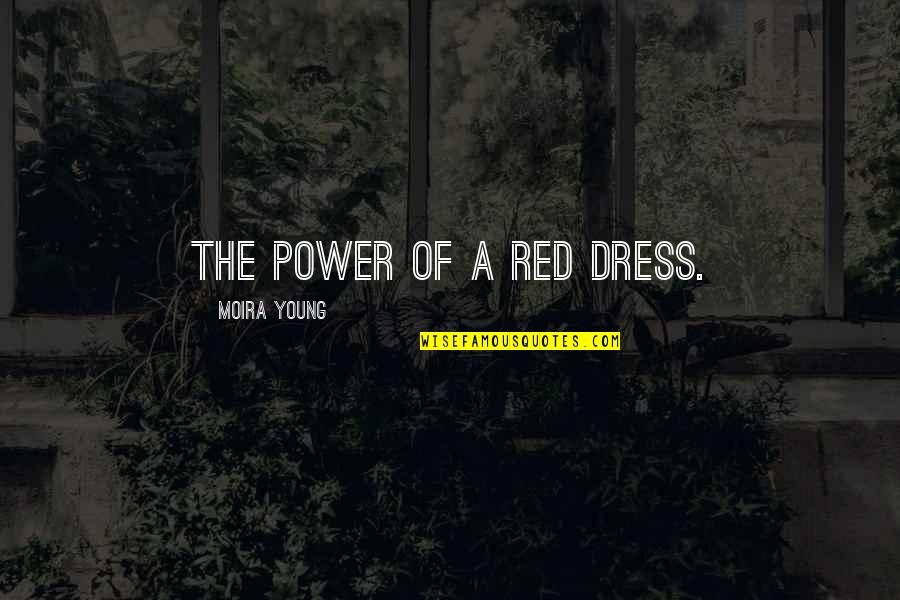 The power of a red dress. —
Moira Young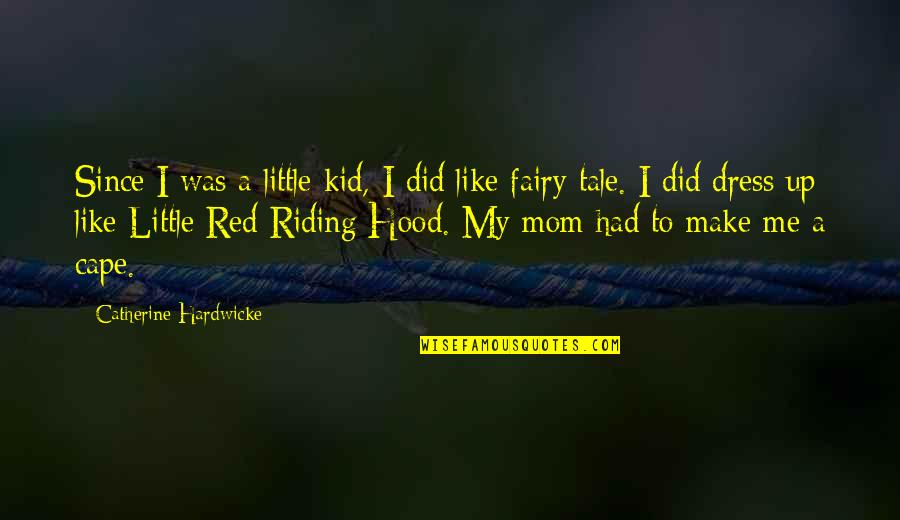 Since I was a little kid, I did like fairy tale. I did dress up like Little Red Riding Hood. My mom had to make me a cape. —
Catherine Hardwicke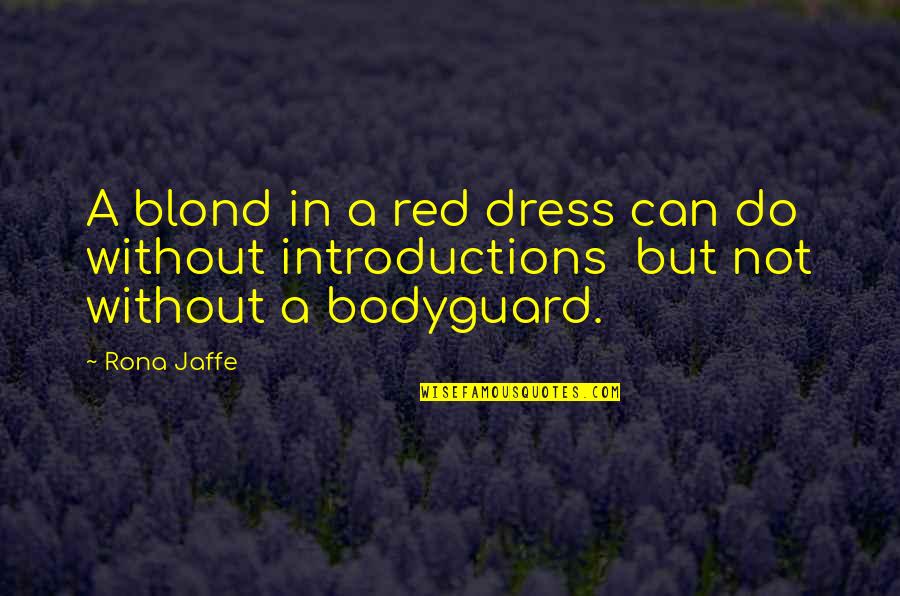 A blond in a red dress can do without introductions
but not without a bodyguard. —
Rona Jaffe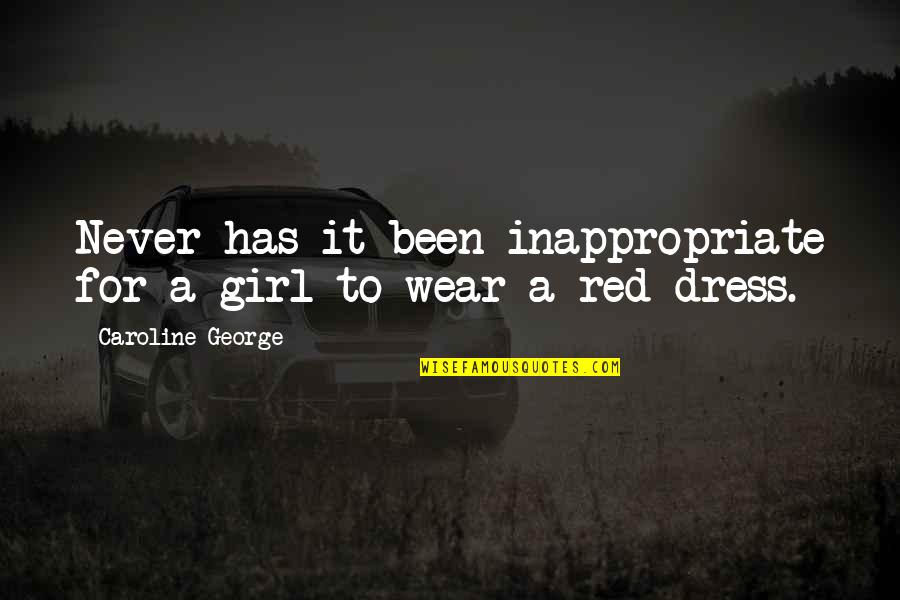 Never has it been inappropriate for a girl to wear a red dress. —
Caroline George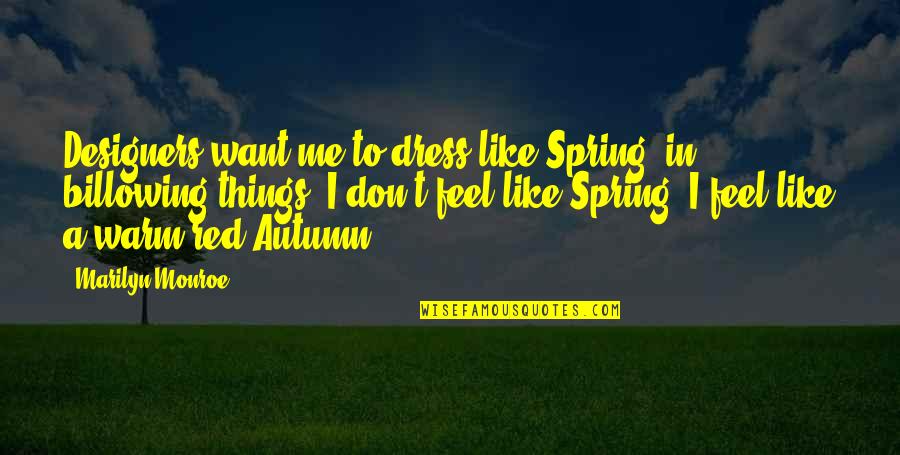 Designers want me to dress like Spring, in billowing things. I don't feel like Spring. I feel like a warm red Autumn. —
Marilyn Monroe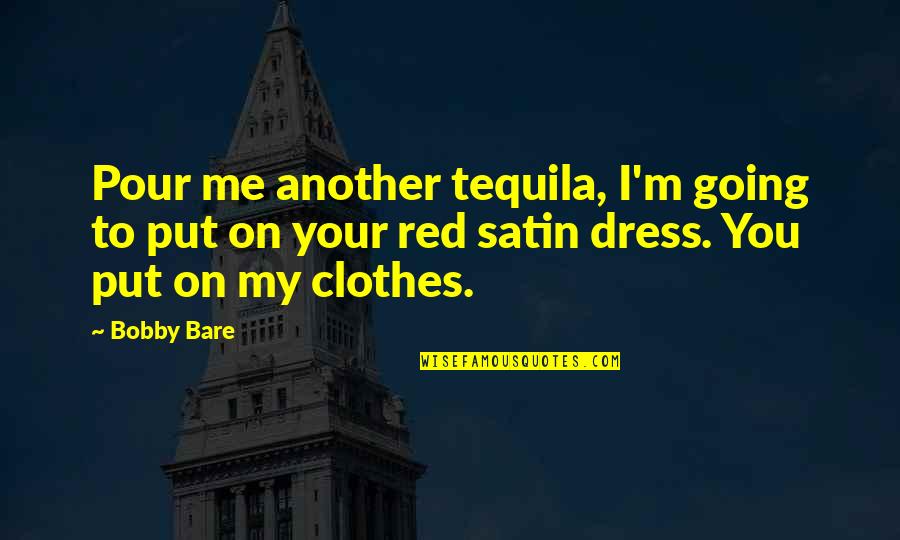 Pour me another tequila, I'm going to put on your red satin dress. You put on my clothes. —
Bobby Bare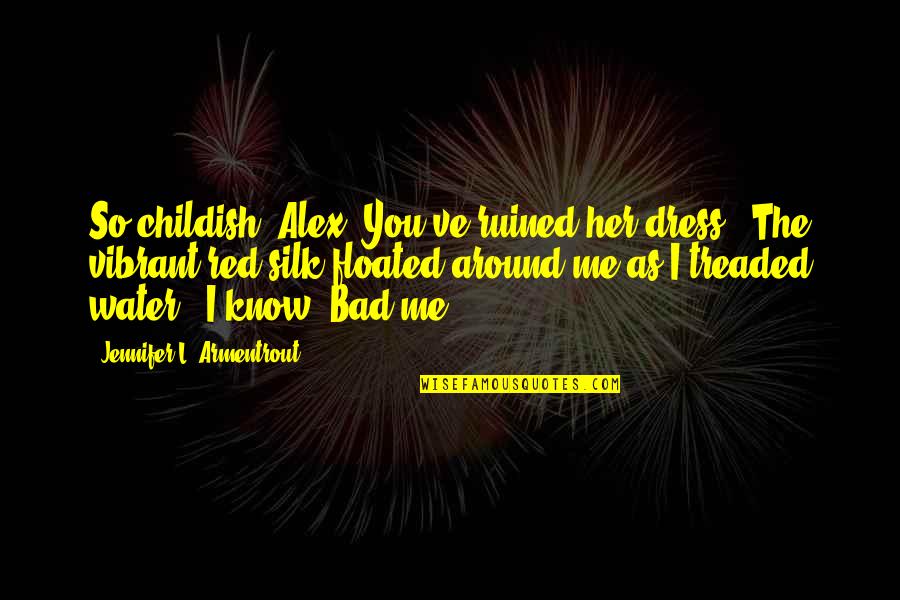 So childish, Alex. You've ruined her dress." The vibrant red silk floated around me as I treaded water. "I know. Bad me. —
Jennifer L. Armentrout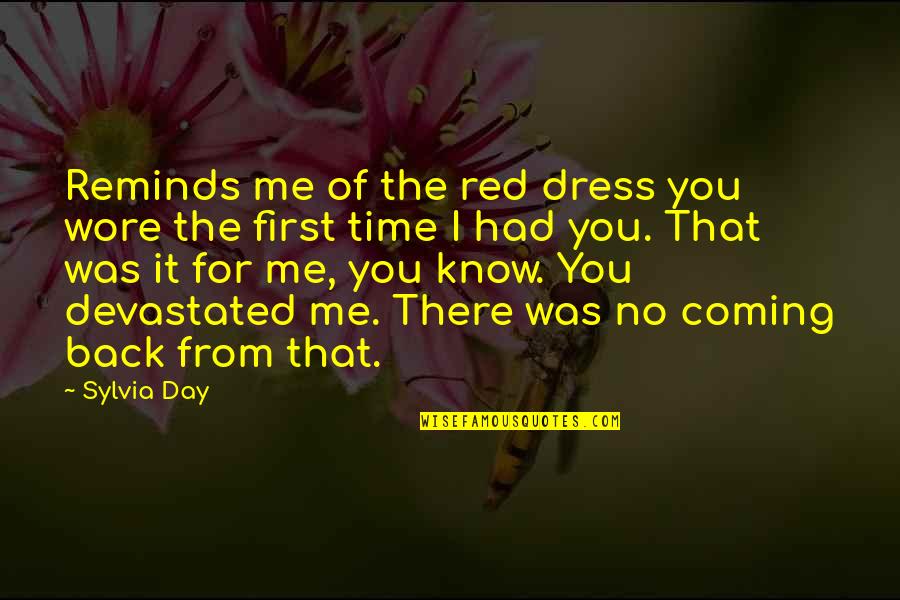 Reminds me of
the red dress
you wore the first time I had you. That was it for me, you know. You devastated me. There was no coming back from that. —
Sylvia Day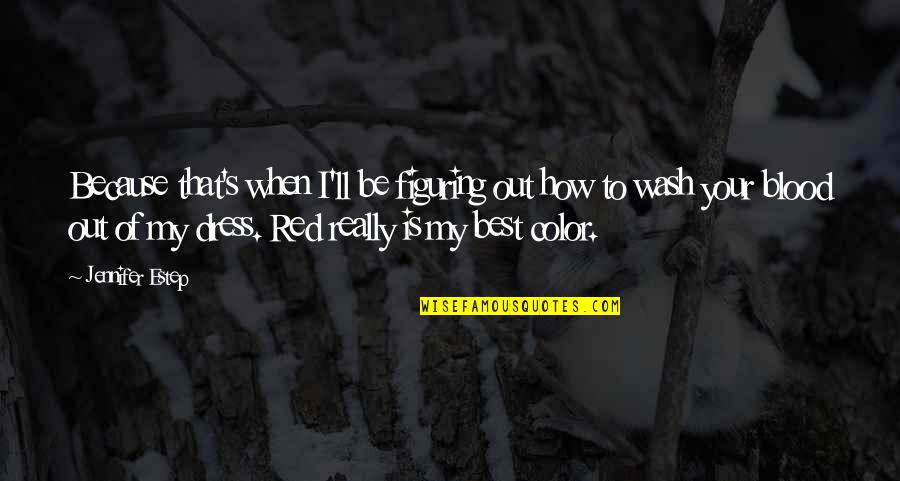 Because that's when I'll be figuring out how to wash your blood out of my dress. Red really is my best color. —
Jennifer Estep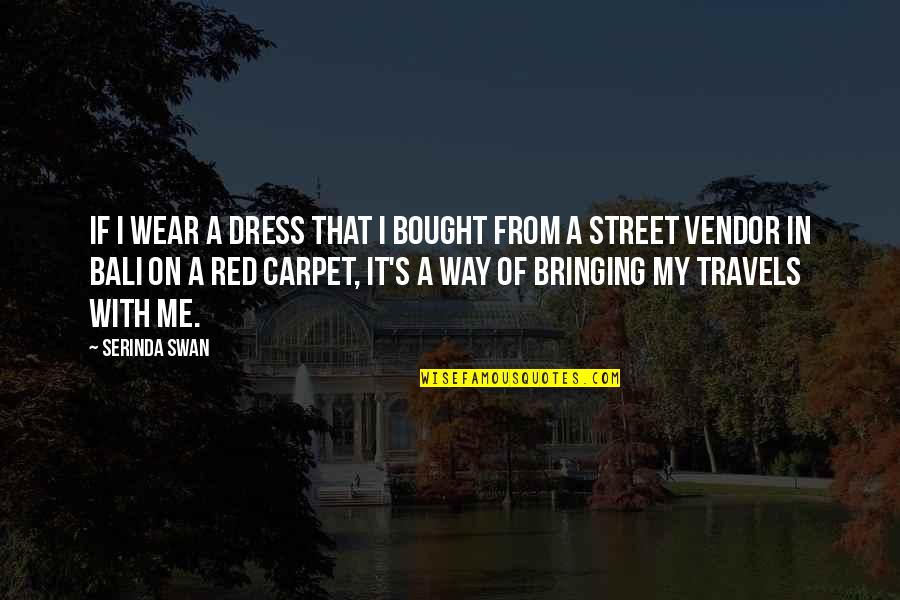 If I wear a dress that I bought from a street vendor in Bali on a red carpet, it's a way of bringing my travels with me. —
Serinda Swan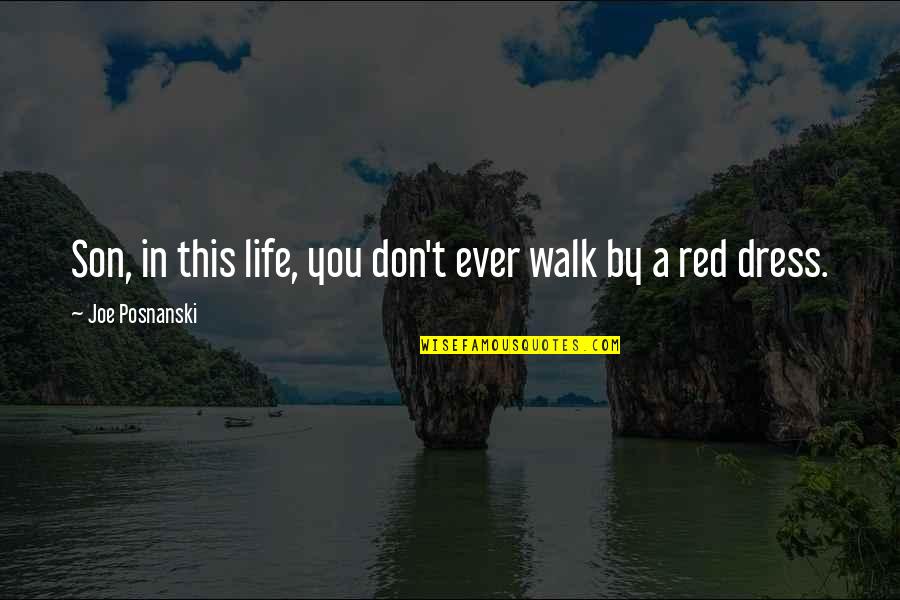 Son, in this life, you don't ever walk by a red dress. —
Joe Posnanski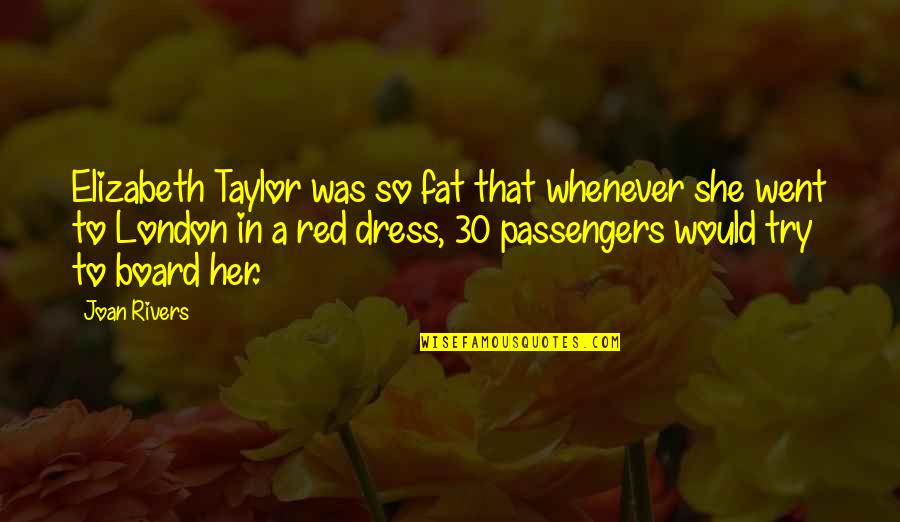 Elizabeth Taylor was so fat that whenever she went to London in a red dress, 30 passengers would try to board her. —
Joan Rivers
I seem to recall ripping your panties off last night, so tell me, Soph, whatcha got on under this little red dress? —
Samanthe Beck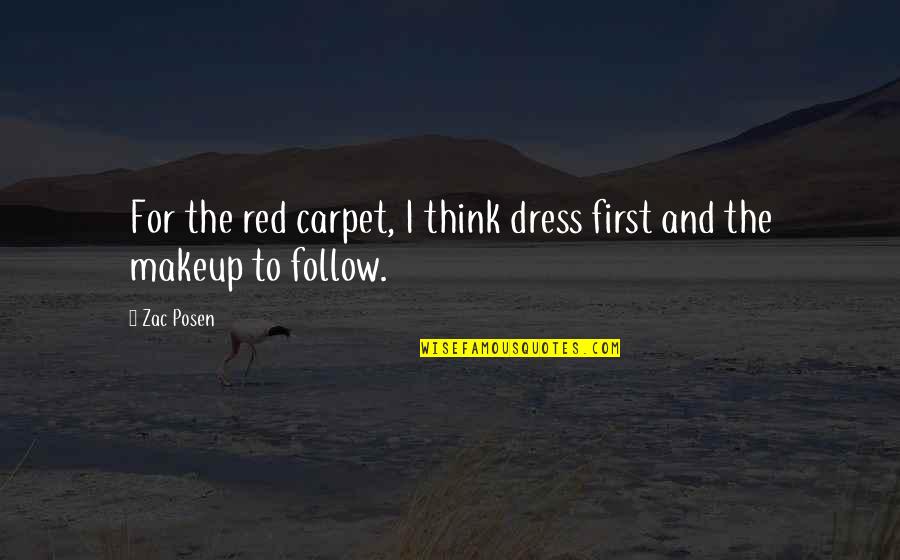 For the red carpet, I think dress first and the makeup to follow. —
Zac Posen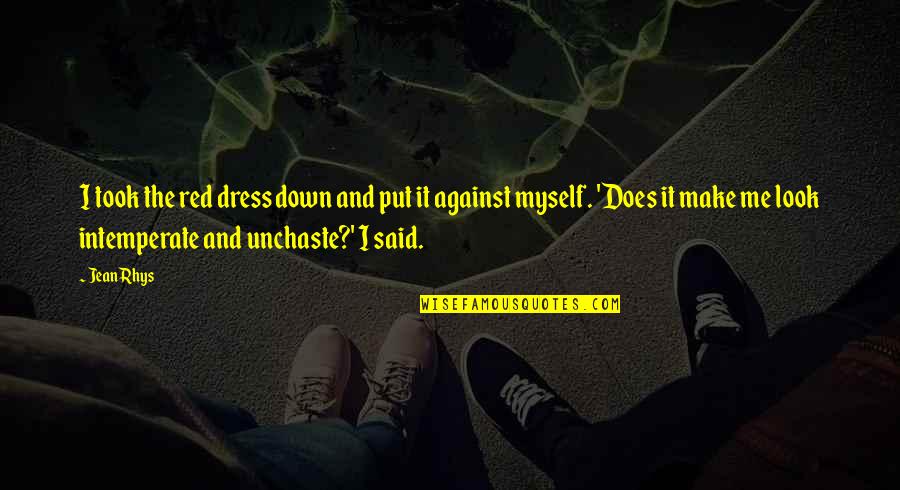 I took
the red dress
down and put it against myself. 'Does it make me look intemperate and unchaste?' I said. —
Jean Rhys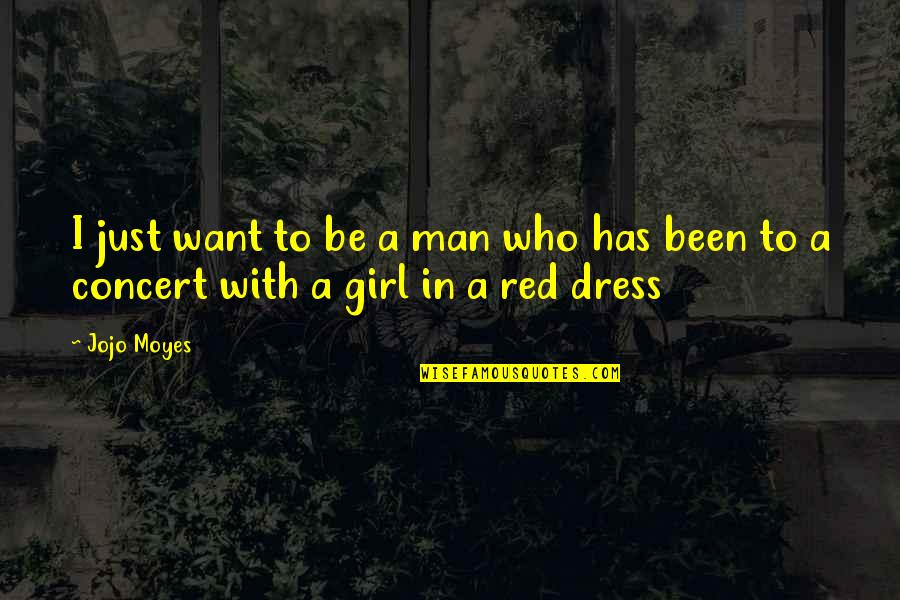 I just want to be a man who has been to a concert with a girl in a red dress —
Jojo Moyes