The Purpose Of Suffering Quotes
Collection of top 24 famous quotes about The Purpose Of Suffering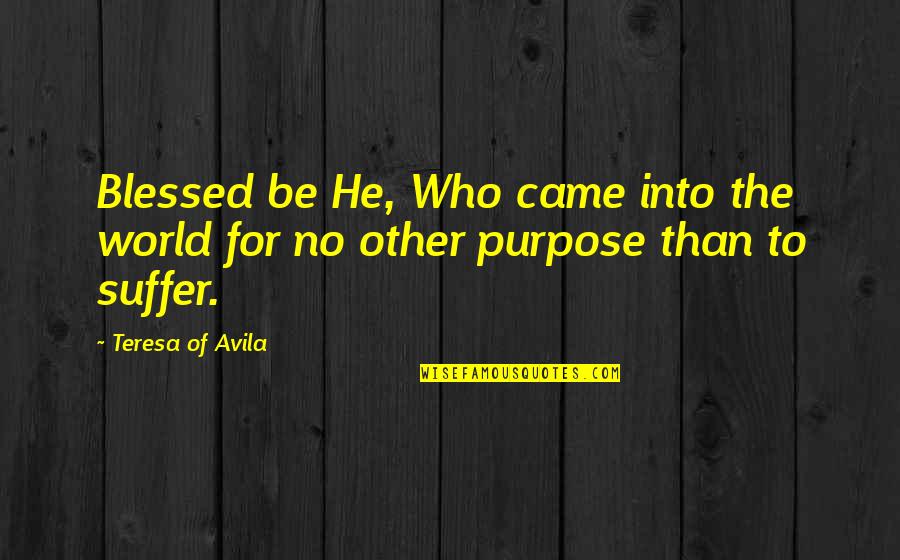 Blessed be He, Who came into the world for no other purpose than to suffer.
—
Teresa Of Avila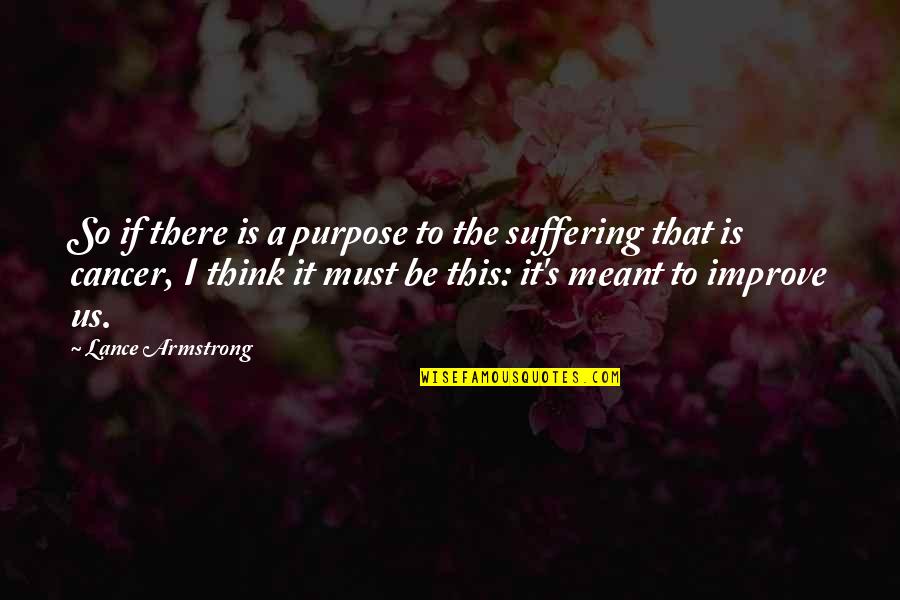 So if there is a purpose to the suffering that is cancer, I think it must be this: it's meant to improve us.
—
Lance Armstrong
As a group, housewives to-day suffer more from social isolation and loss of purpose than any other social group, except, perhaps, the old.
—
Alva Myrdal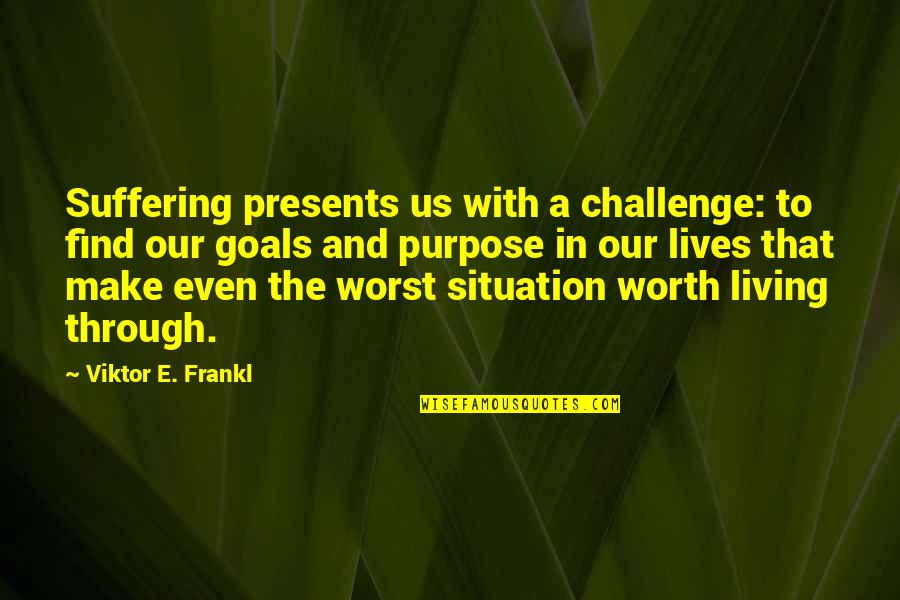 Suffering presents us with a challenge: to find our goals and purpose in our lives that make even the worst situation worth living through.
—
Viktor E. Frankl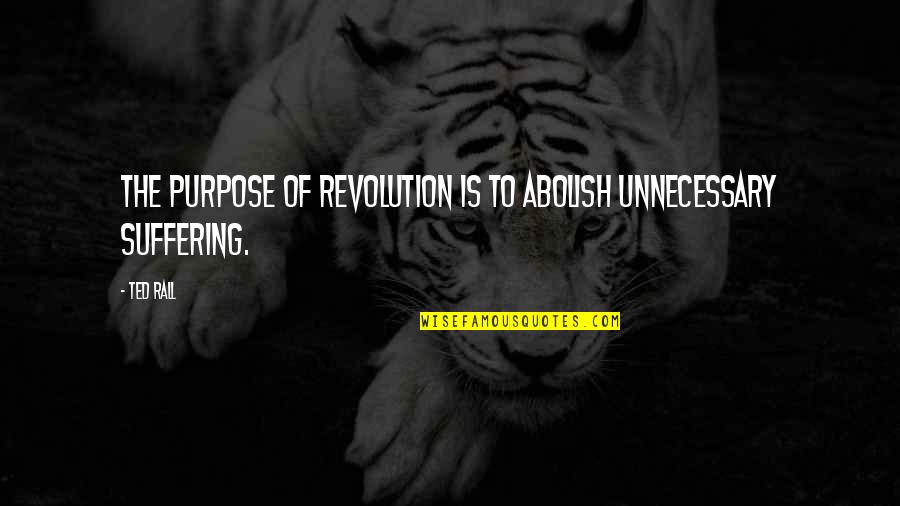 The purpose of revolution is to abolish unnecessary suffering.
—
Ted Rall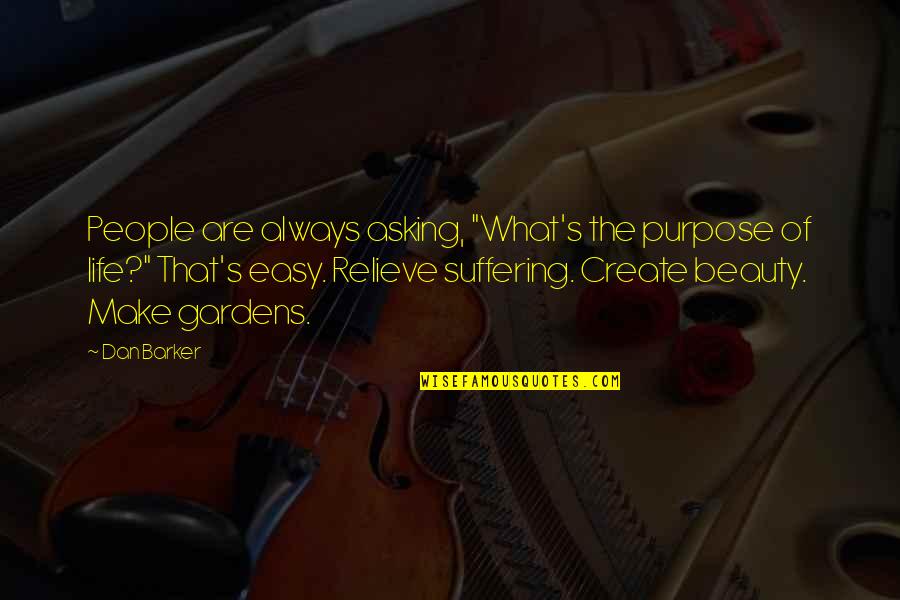 People are always asking, "What's the purpose of life?" That's easy. Relieve suffering. Create beauty. Make gardens.
—
Dan Barker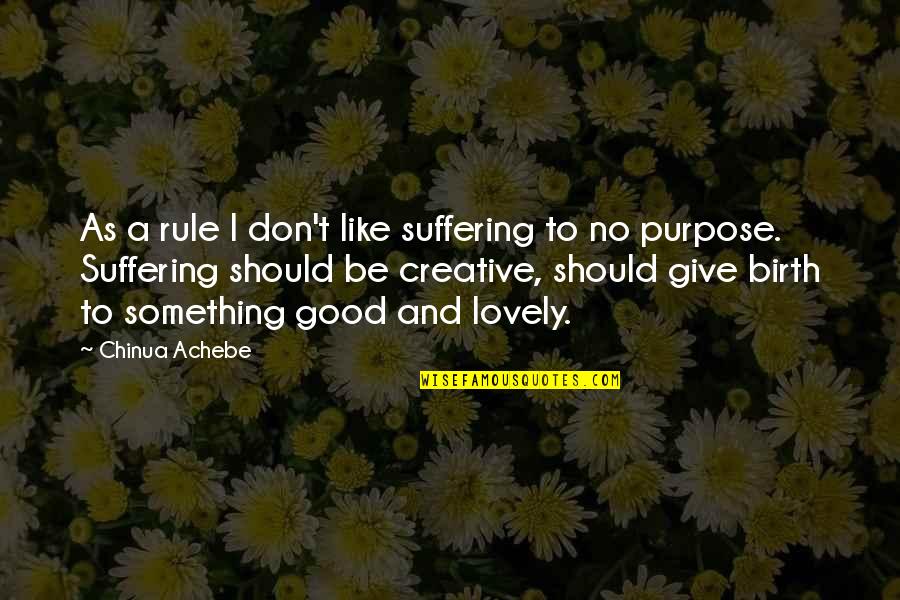 As a rule I don't like suffering to no purpose. Suffering should be creative, should give birth to something good and lovely.
—
Chinua Achebe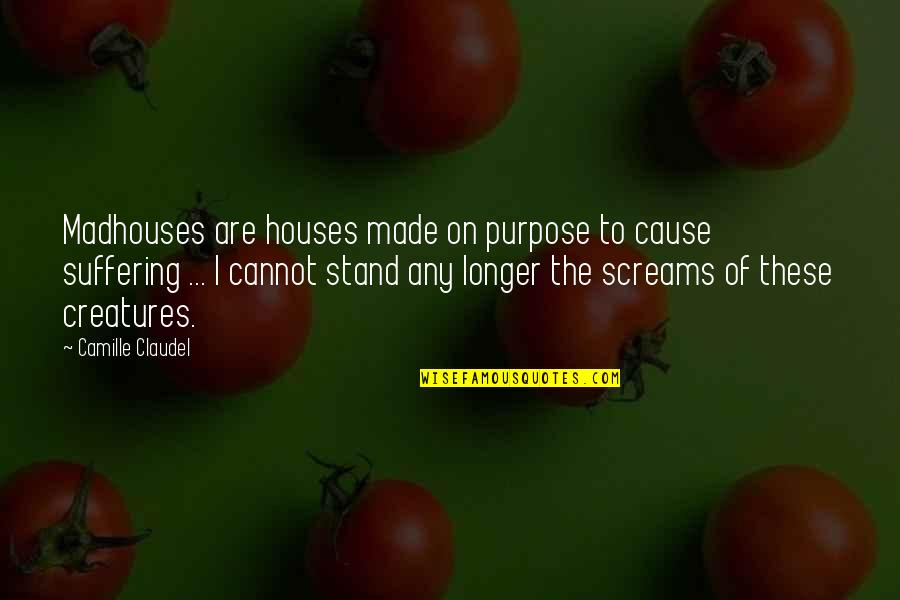 Madhouses are houses made on purpose to cause suffering ... I cannot stand any longer the screams of these creatures.
—
Camille Claudel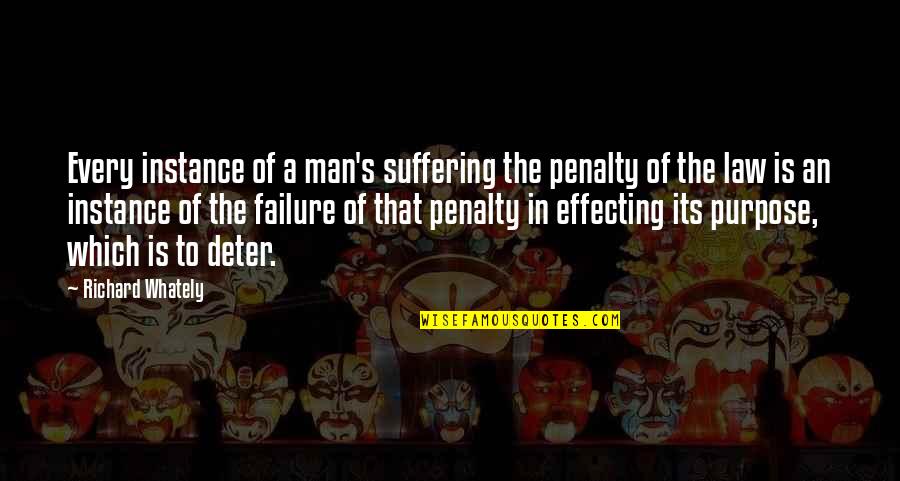 Every instance of a man's suffering the penalty of the law is an instance of the failure of that penalty in effecting its purpose, which is to deter. —
Richard Whately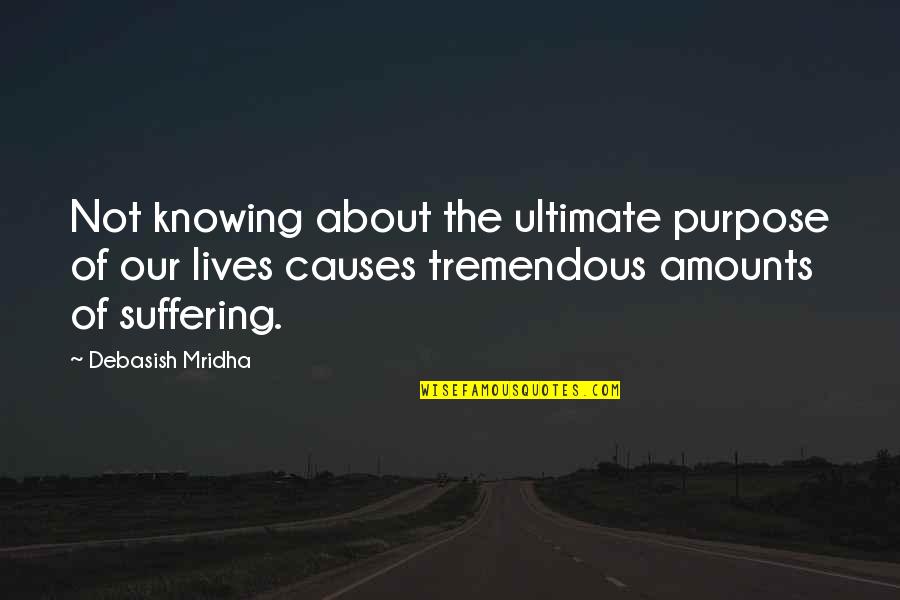 Not knowing about the ultimate purpose of our lives causes tremendous amounts of suffering. —
Debasish Mridha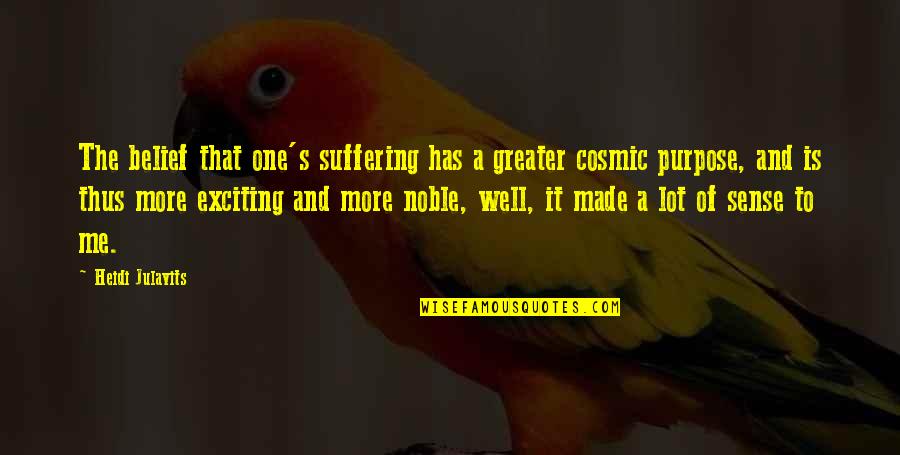 The belief that one's suffering has a greater cosmic purpose, and is thus more exciting and more noble, well, it made a lot of sense to me. —
Heidi Julavits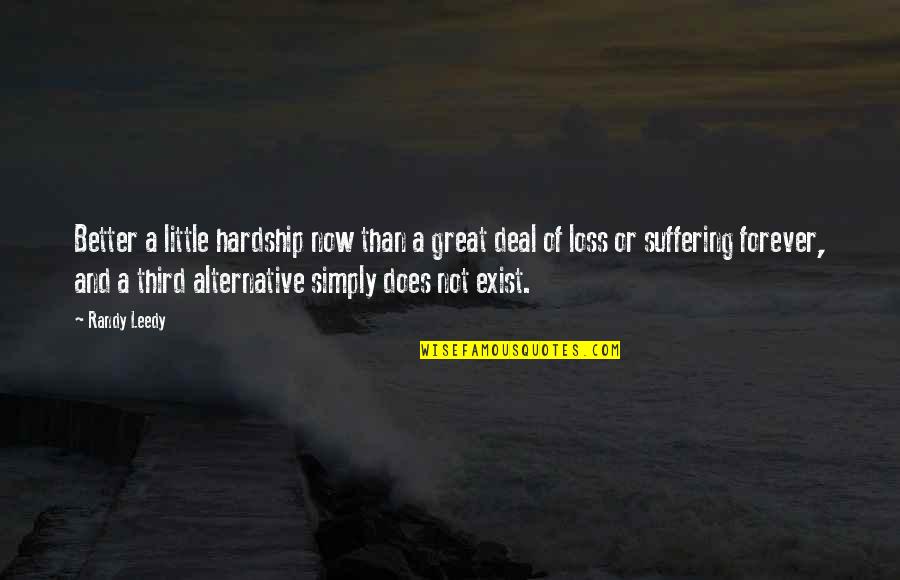 Better a little hardship now than a great deal of loss or suffering forever, and a third alternative simply does not exist. —
Randy Leedy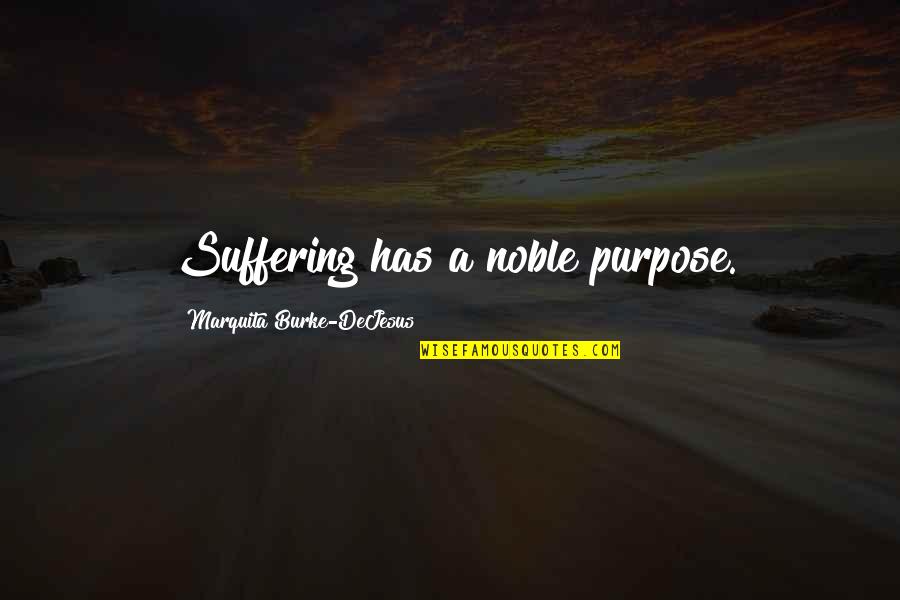 Suffering has a noble purpose. —
Marquita Burke-DeJesus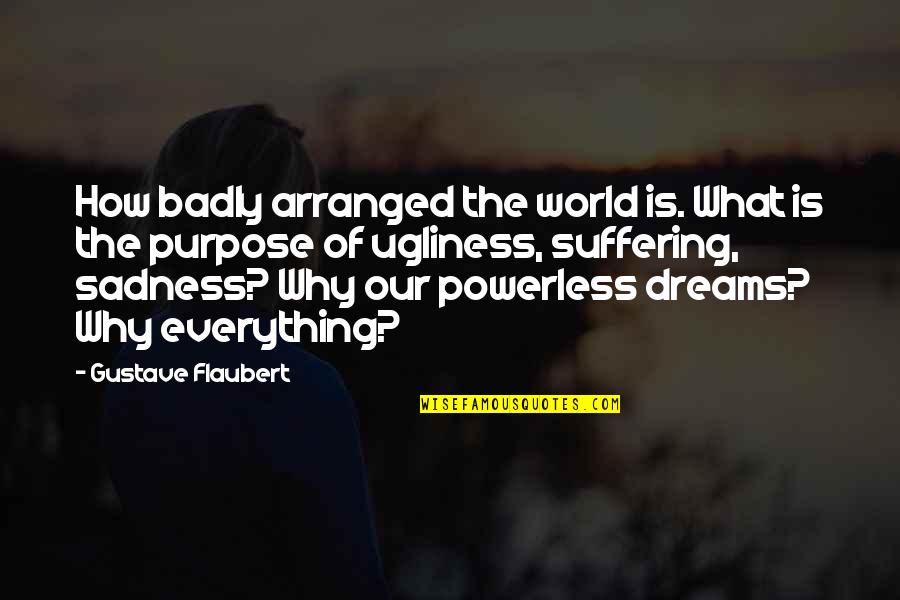 How badly arranged the world is. What is the purpose of ugliness, suffering, sadness? Why our powerless dreams? Why everything? —
Gustave Flaubert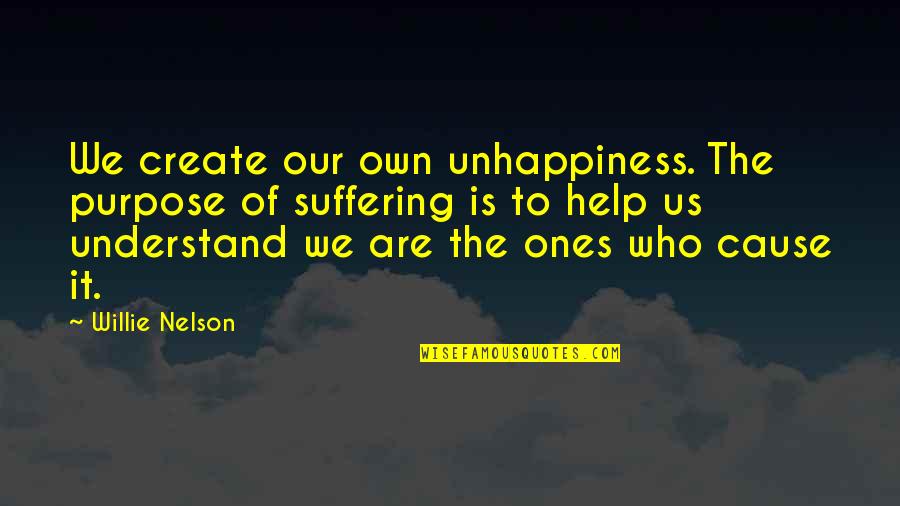 We create our own unhappiness.
The purpose of suffering
is to help us understand we are the ones who cause it. —
Willie Nelson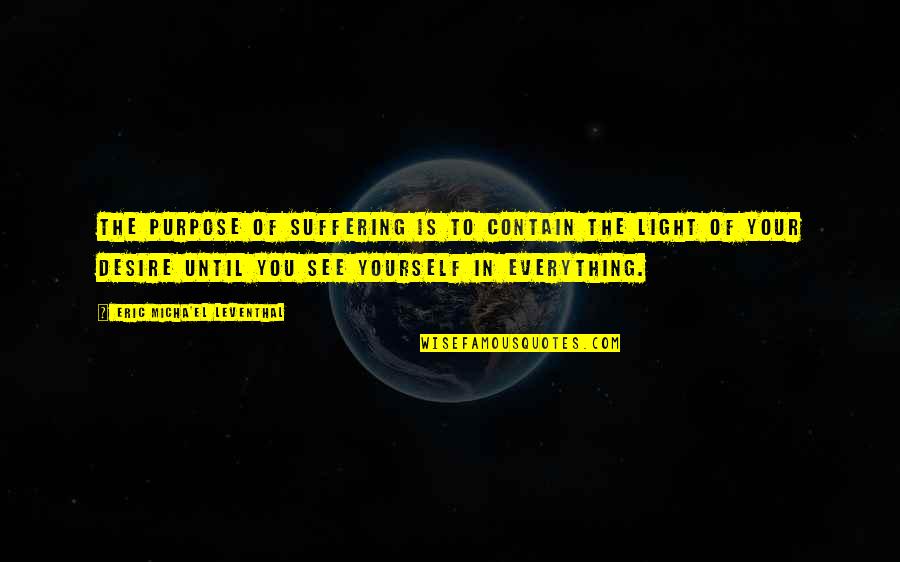 The purpose of suffering
is to contain the light of your desire until you see yourself in everything. —
Eric Micha'el Leventhal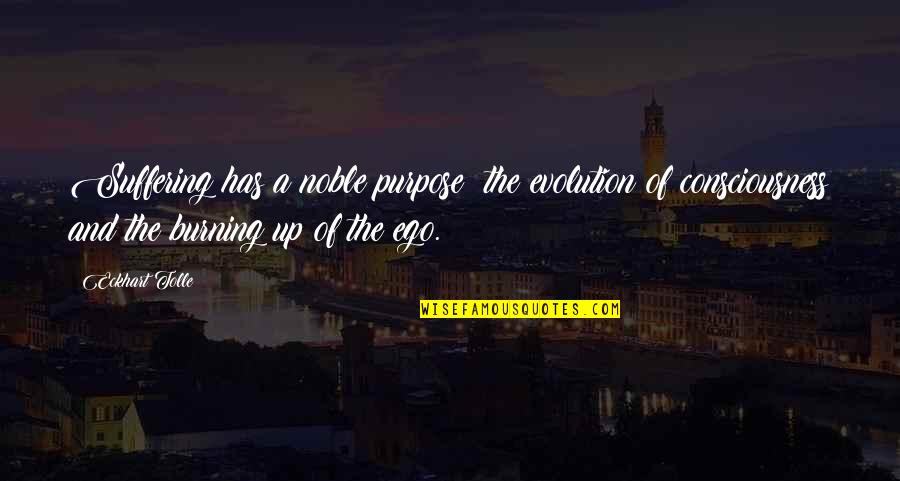 Suffering has a noble purpose: the evolution of consciousness and the burning up of the ego. —
Eckhart Tolle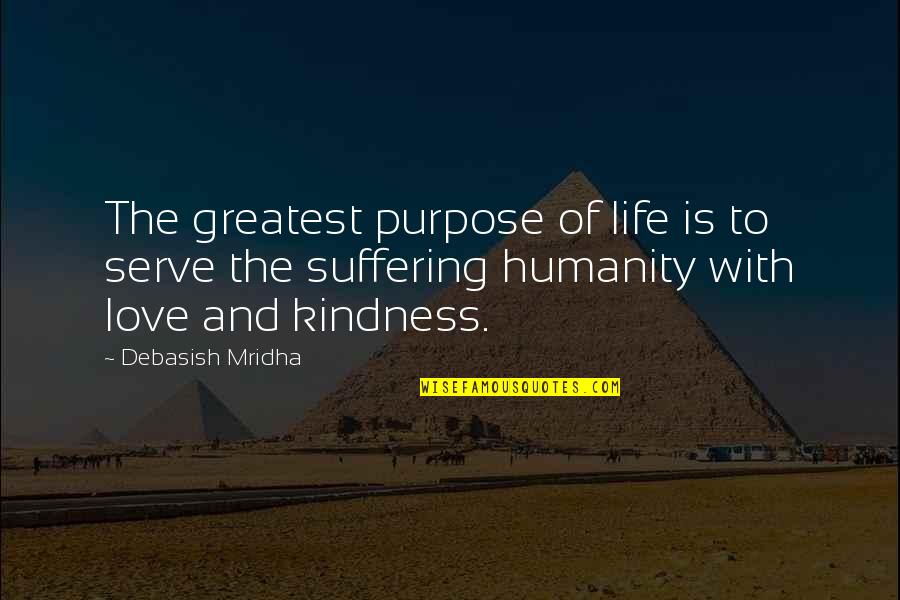 The greatest purpose of life is to serve the suffering humanity with love and kindness. —
Debasish Mridha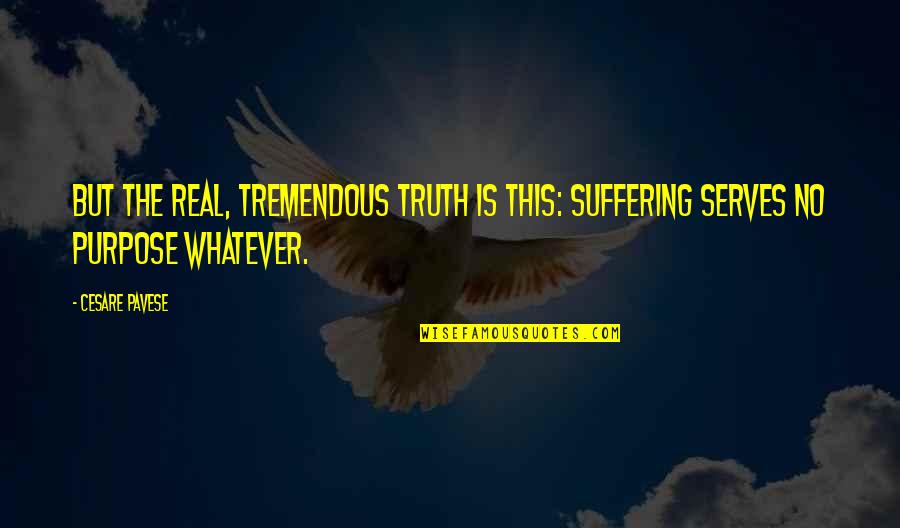 But the real, tremendous truth is this: suffering serves no purpose whatever. —
Cesare Pavese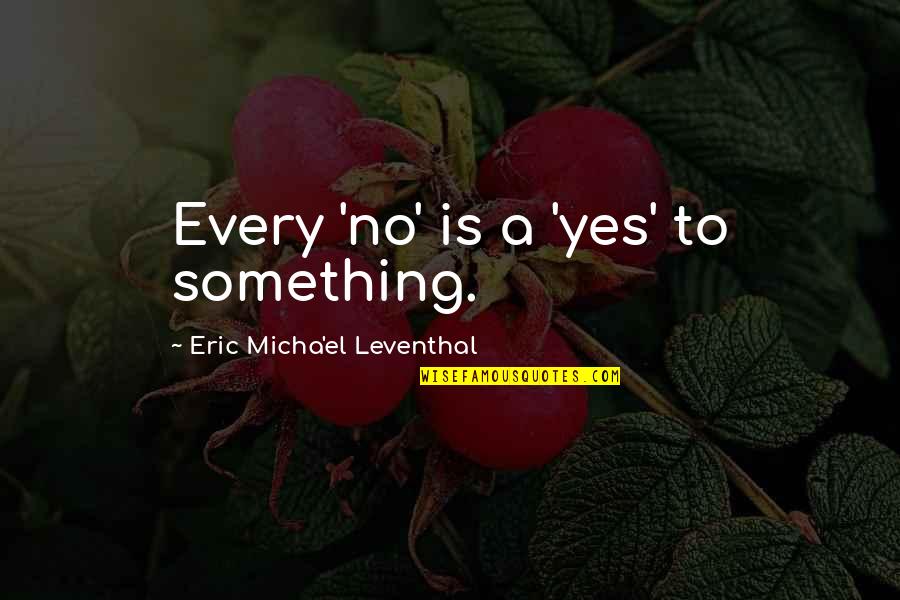 Every 'no' is a 'yes' to something. —
Eric Micha'el Leventhal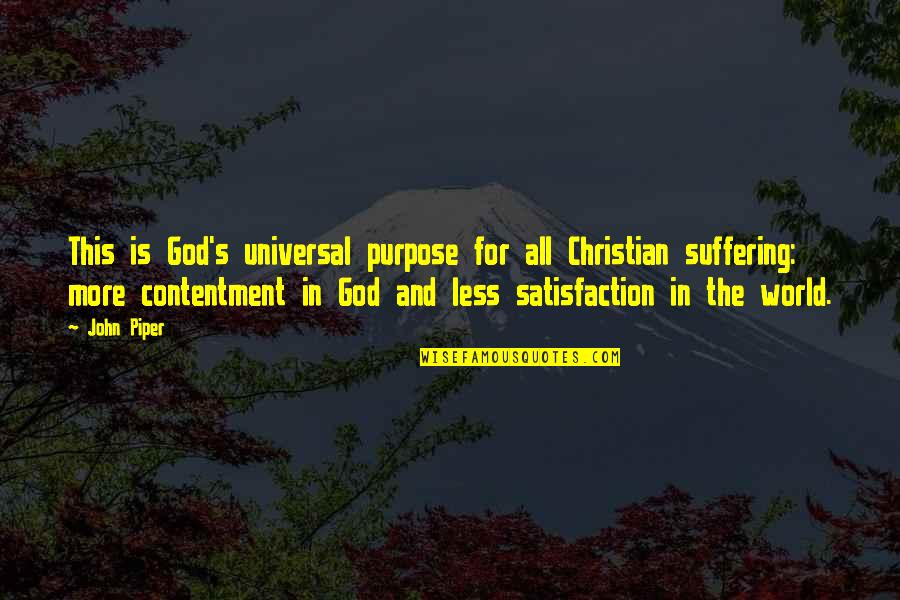 This is God's universal purpose for all Christian suffering: more contentment in God and less satisfaction in the world. —
John Piper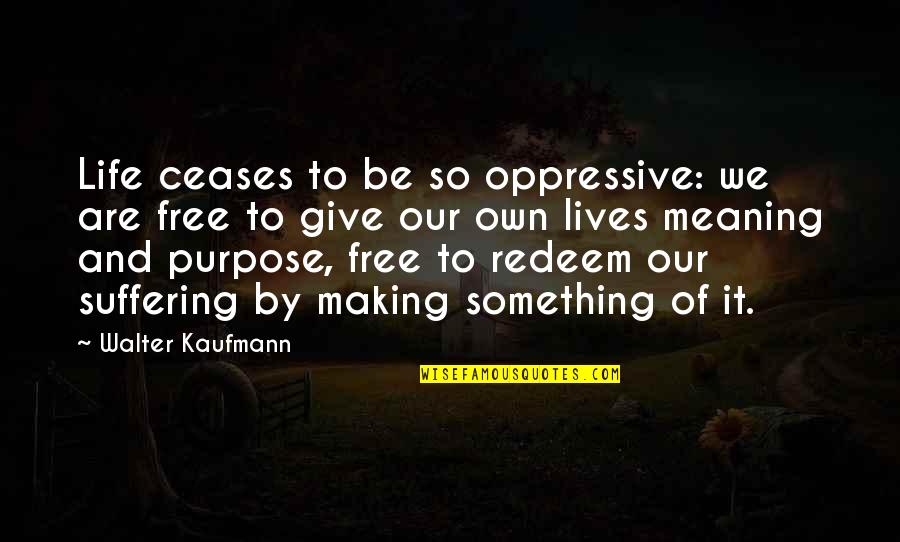 Life ceases to be so oppressive: we are free to give our own lives meaning and purpose, free to redeem our suffering by making something of it. —
Walter Kaufmann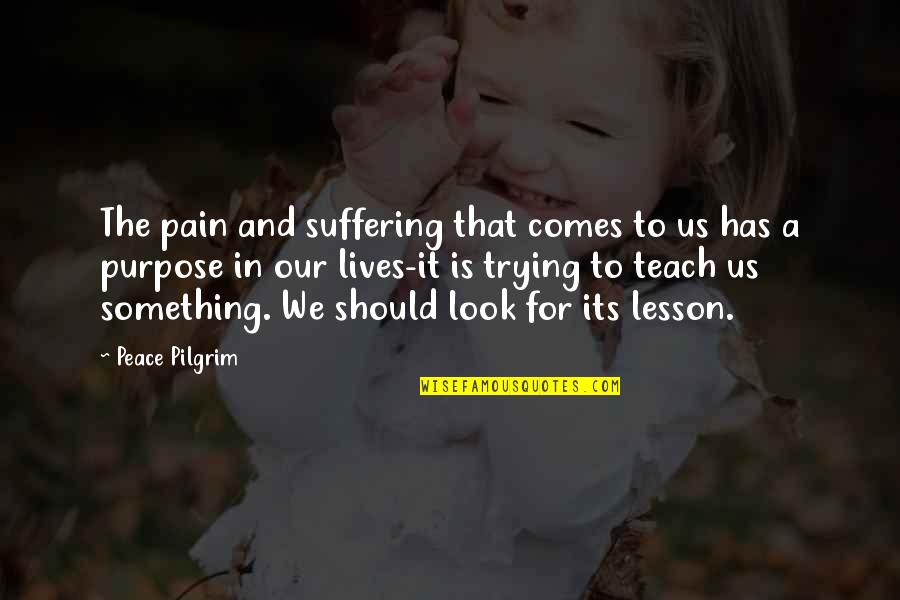 The pain and suffering that comes to us has a purpose in our lives-it is trying to teach us something. We should look for its lesson. —
Peace Pilgrim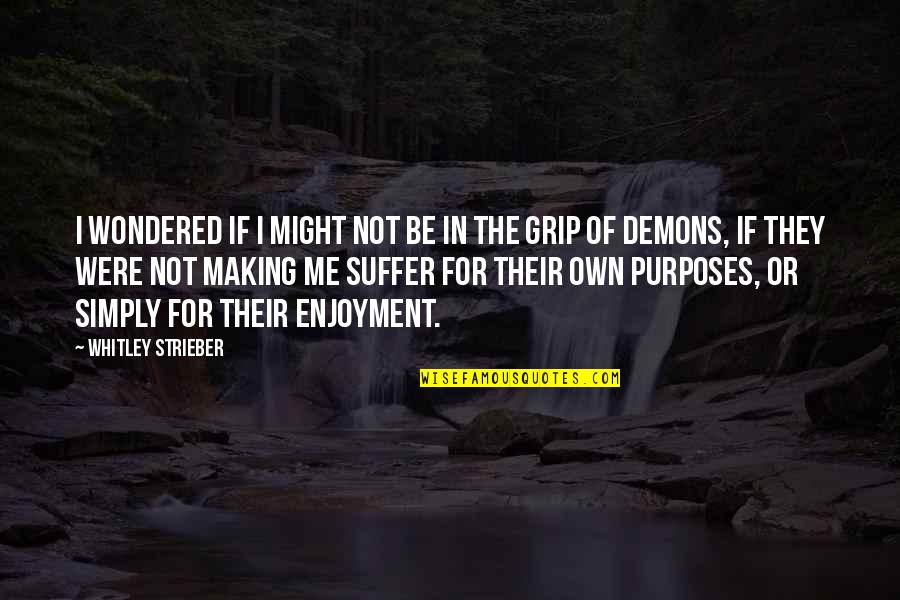 I wondered if I might not be in the grip of demons, if they were not making me suffer for their own purposes, or simply for their enjoyment. —
Whitley Strieber