The Programmers Quotes
Collection of top 39 famous quotes about The Programmers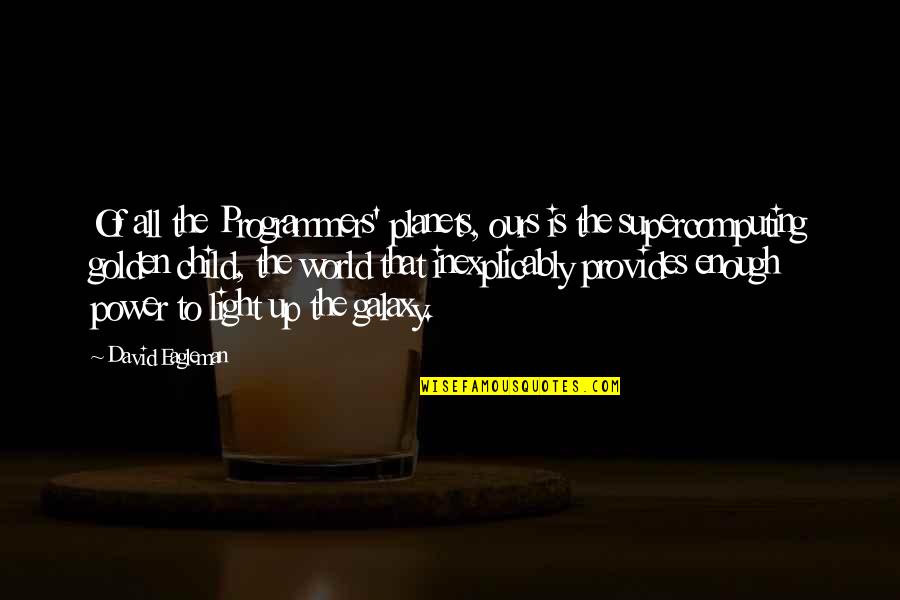 Of all the Programmers' planets, ours is the supercomputing golden child, the world that inexplicably provides enough power to light up the galaxy.
—
David Eagleman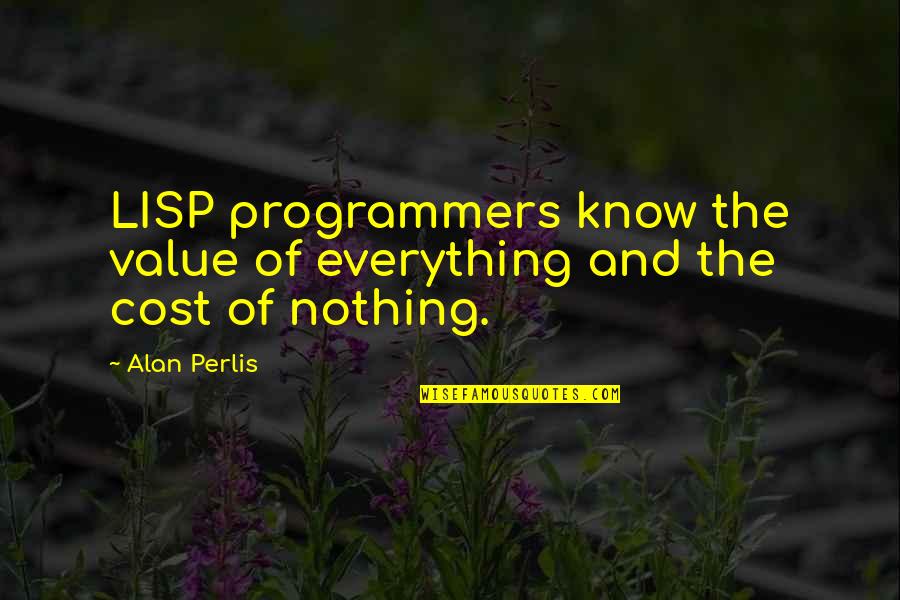 LISP programmers know the value of everything and the cost of nothing.
—
Alan Perlis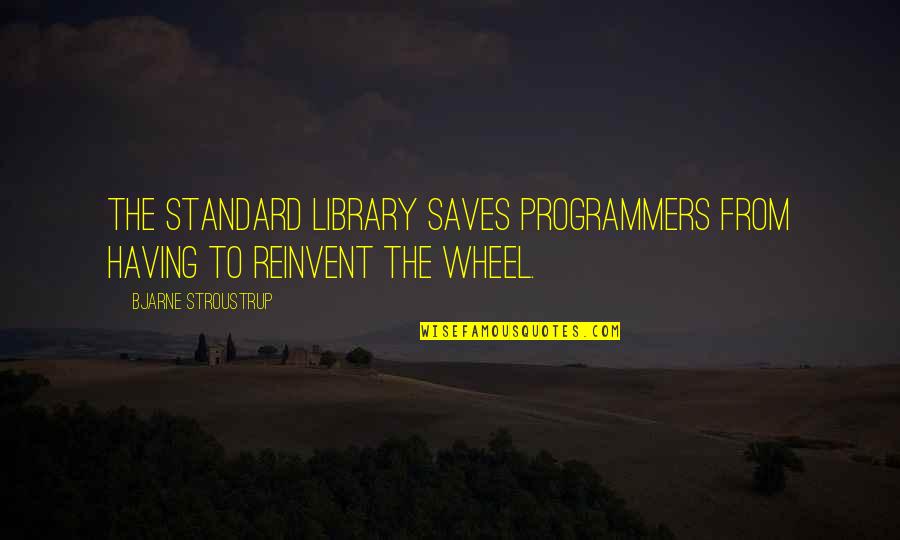 The standard library saves programmers from having to reinvent the wheel.
—
Bjarne Stroustrup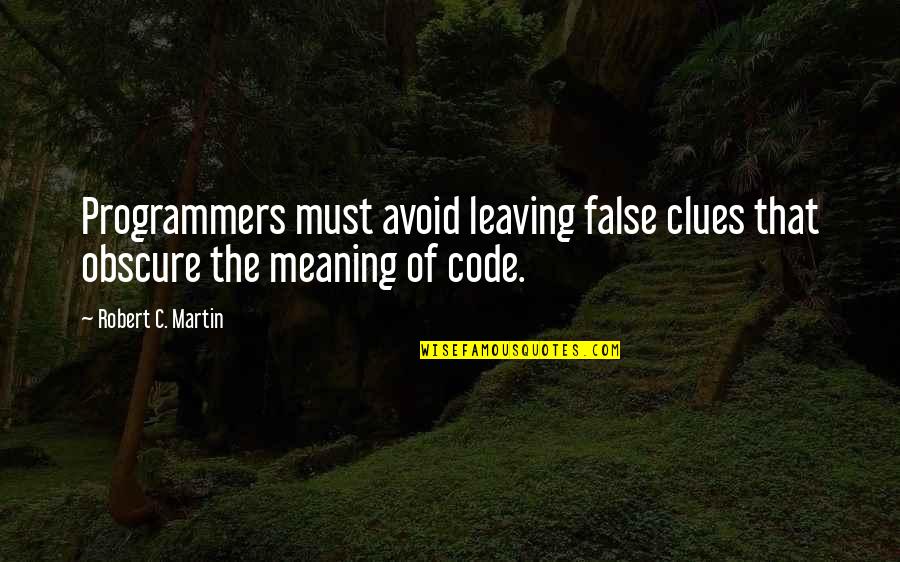 Programmers must avoid leaving false clues that obscure the meaning of code.
—
Robert C. Martin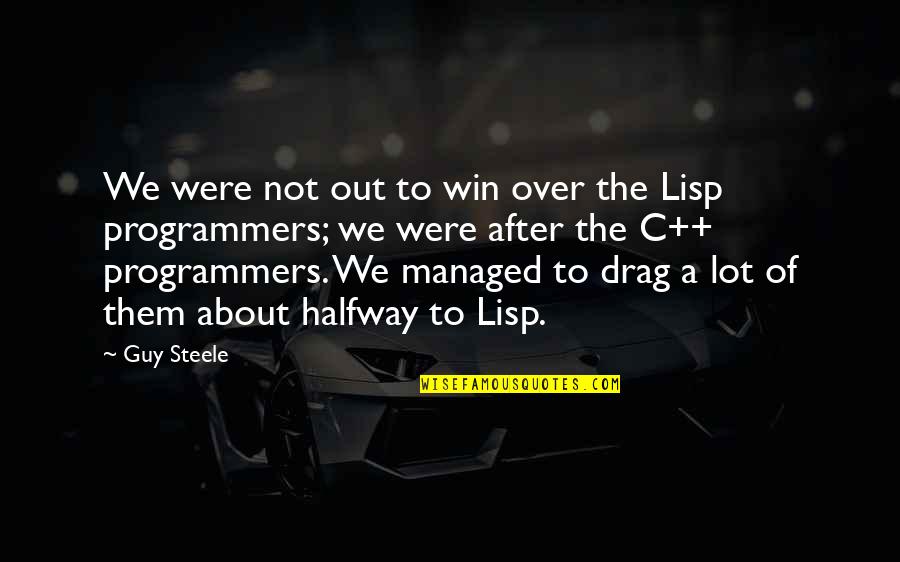 We were not out to win over the Lisp programmers; we were after the C++ programmers. We managed to drag a lot of them about halfway to Lisp.
—
Guy Steele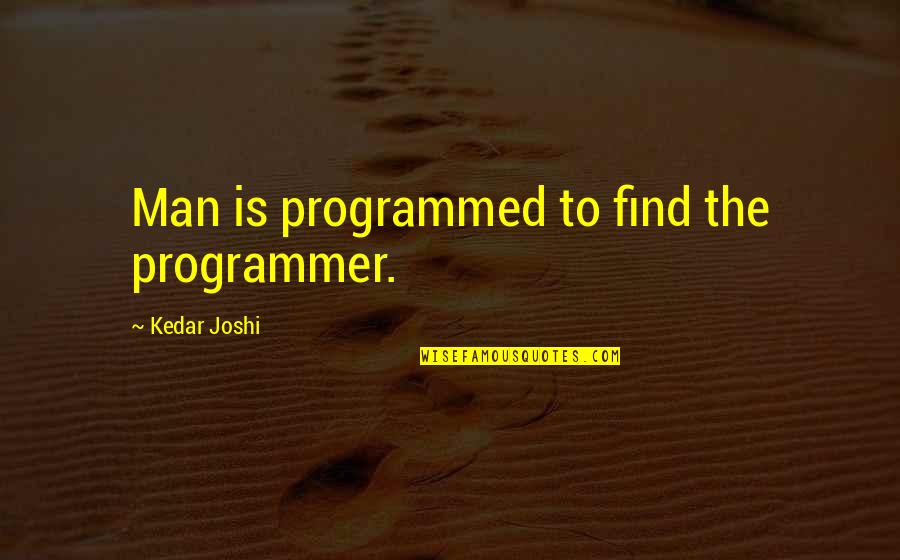 Man is programmed to find the programmer.
—
Kedar Joshi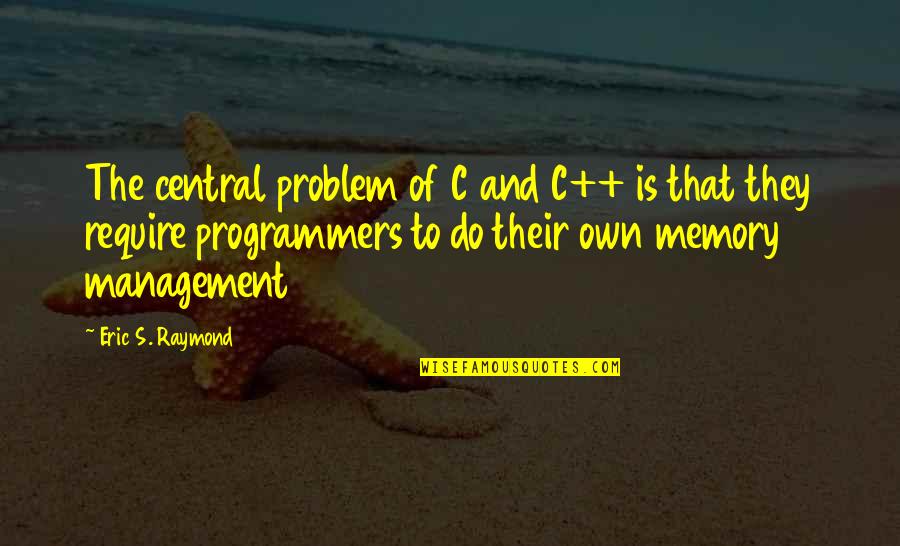 The central problem of C and C++ is that they require programmers to do their own memory management
—
Eric S. Raymond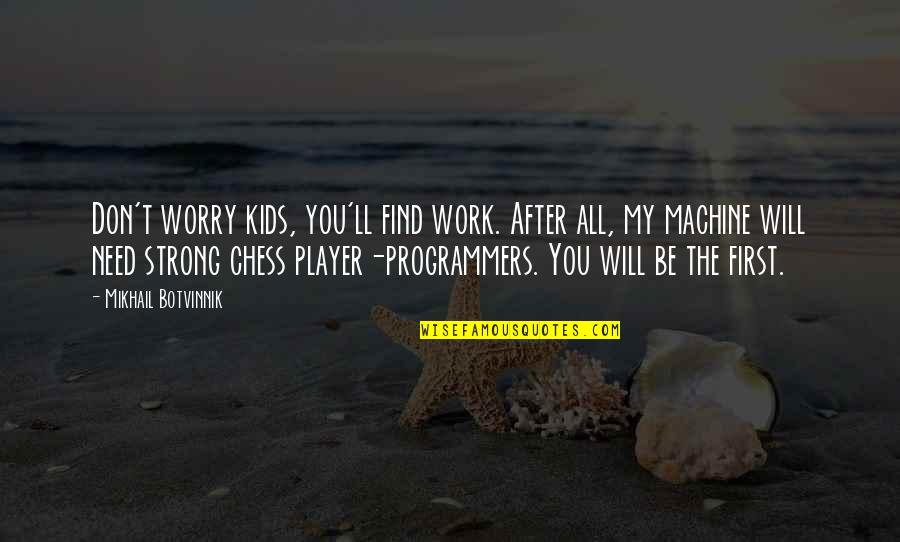 Don't worry kids, you'll find work. After all, my machine will need strong chess player-programmers. You will be the first.
—
Mikhail Botvinnik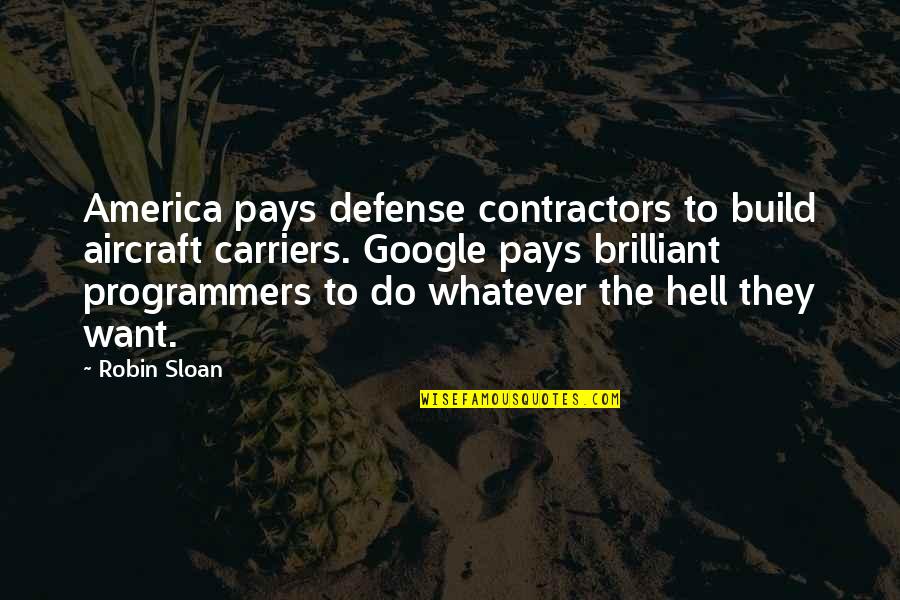 America pays defense contractors to build aircraft carriers. Google pays brilliant programmers to do whatever the hell they want.
—
Robin Sloan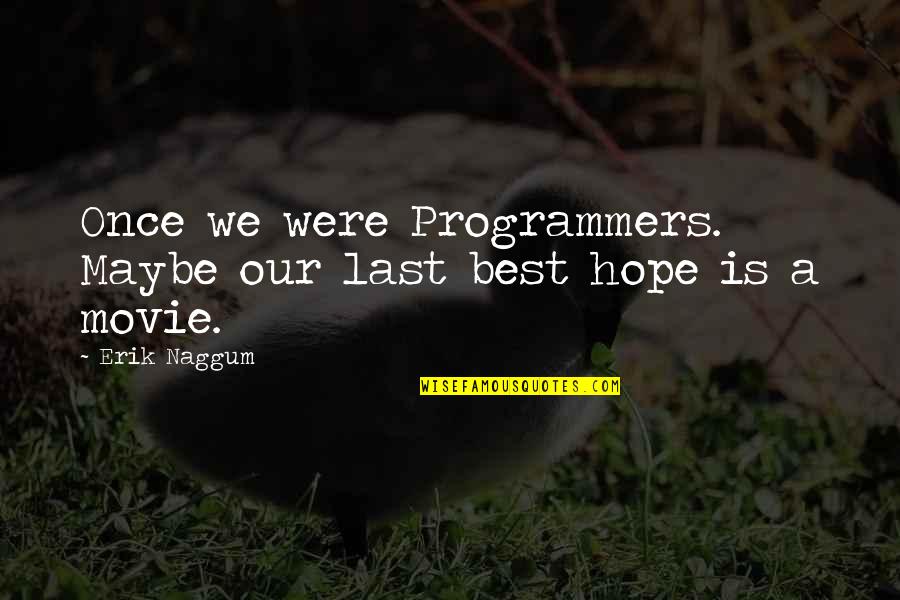 Once we were Programmers. Maybe our last best hope is a movie. —
Erik Naggum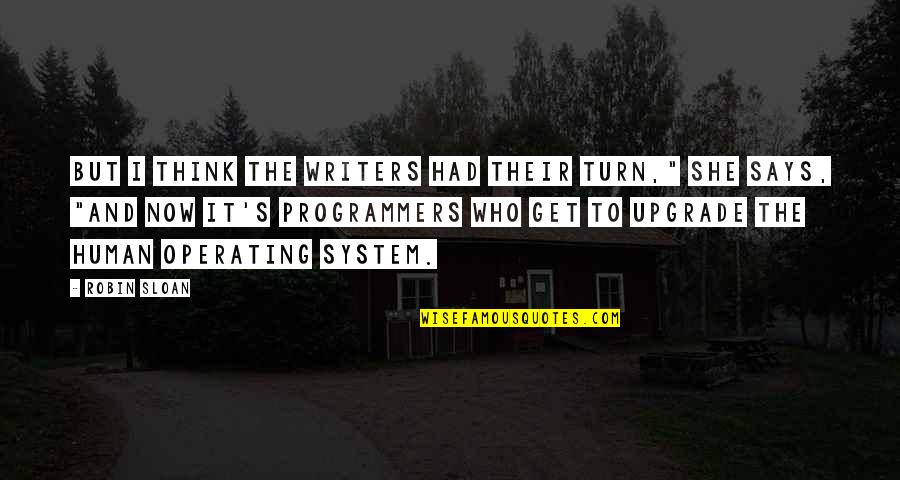 But I think the writers had their turn," she says, "and now it's programmers who get to upgrade the human operating system. —
Robin Sloan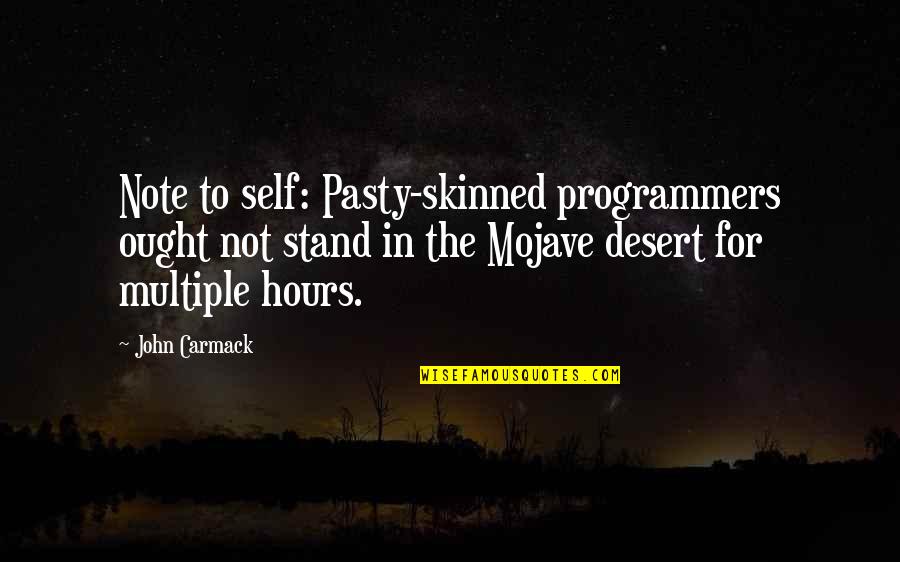 Note to self: Pasty-skinned programmers ought not stand in the Mojave desert for multiple hours. —
John Carmack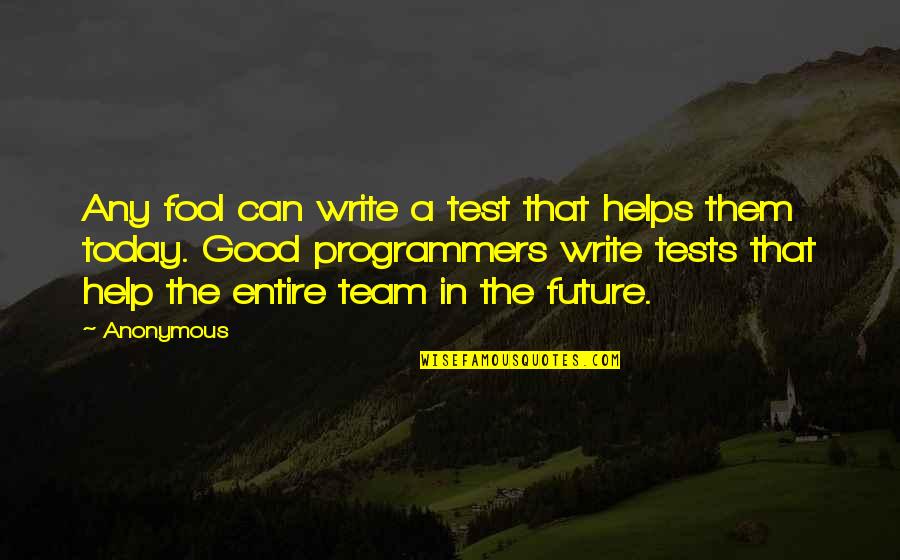 Any fool can write a test that helps them today. Good programmers write tests that help the entire team in the future. —
Anonymous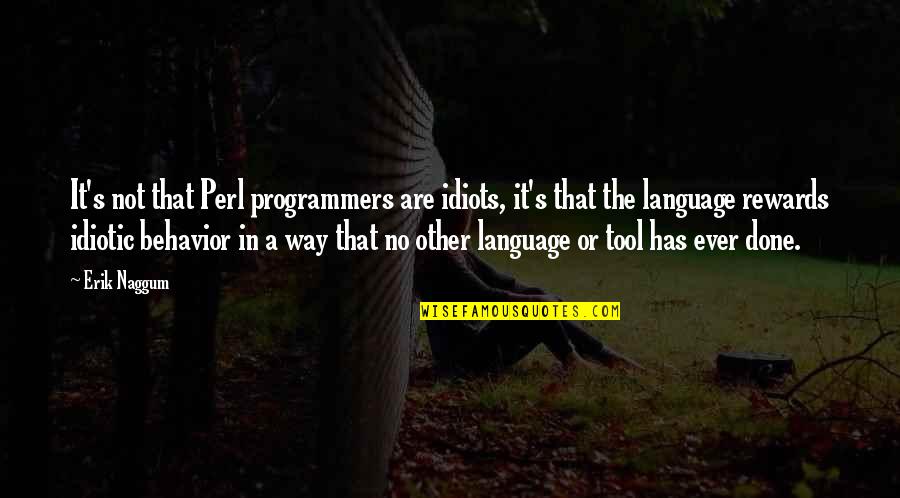 It's not that Perl programmers are idiots, it's that the language rewards idiotic behavior in a way that no other language or tool has ever done. —
Erik Naggum
In the beginning, there were Real Programmers. —
Eric S. Raymond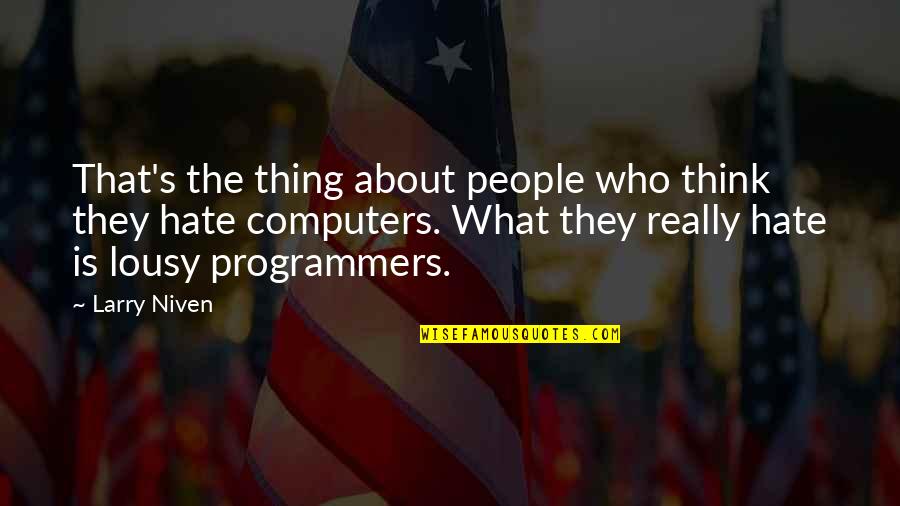 That's the thing about people who think they hate computers. What they really hate is lousy programmers. —
Larry Niven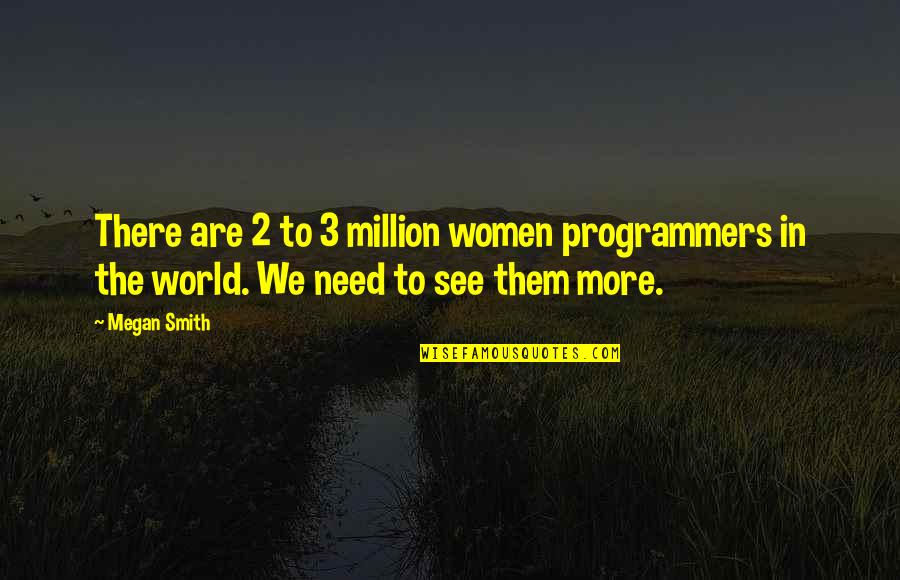 There are 2 to 3 million women programmers in the world. We need to see them more. —
Megan Smith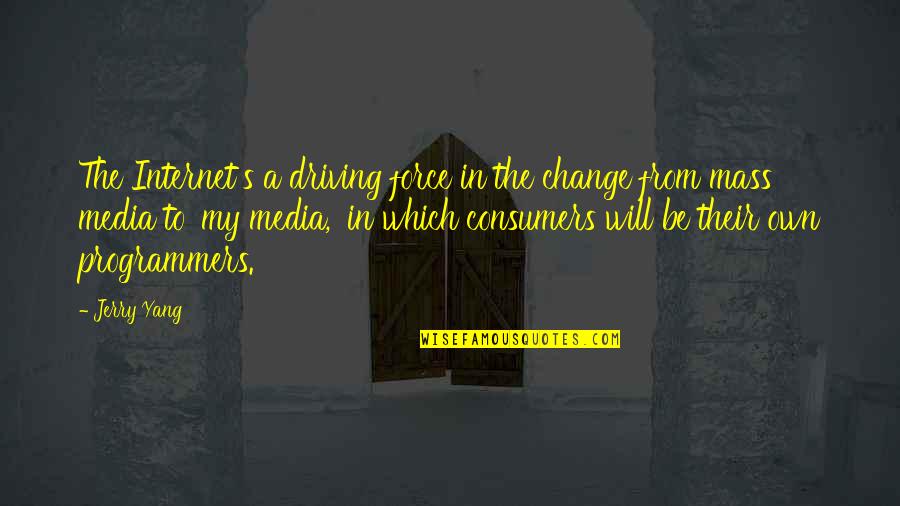 The Internet's a driving force in the change from mass media to 'my media,' in which consumers will be their own programmers. —
Jerry Yang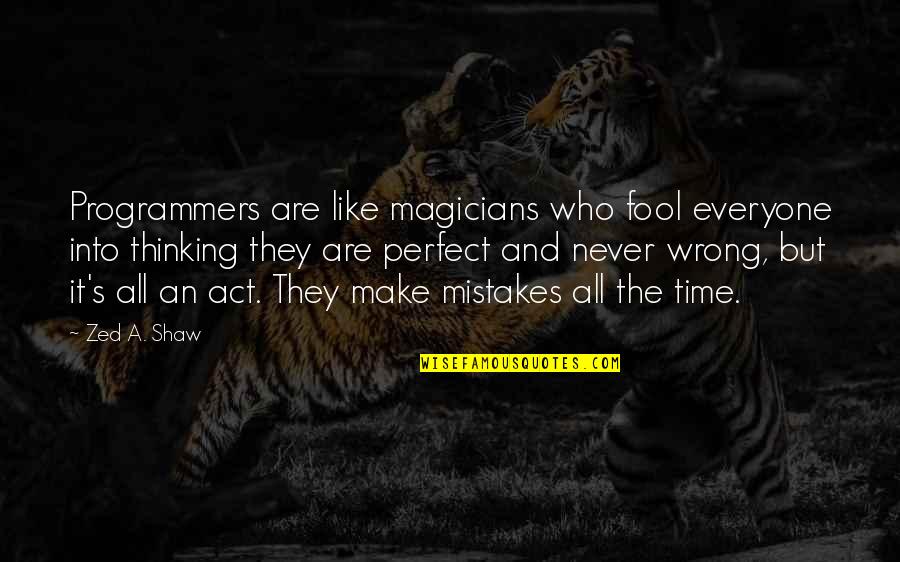 Programmers are like magicians who fool everyone into thinking they are perfect and never wrong, but it's all an act. They make mistakes all the time. —
Zed A. Shaw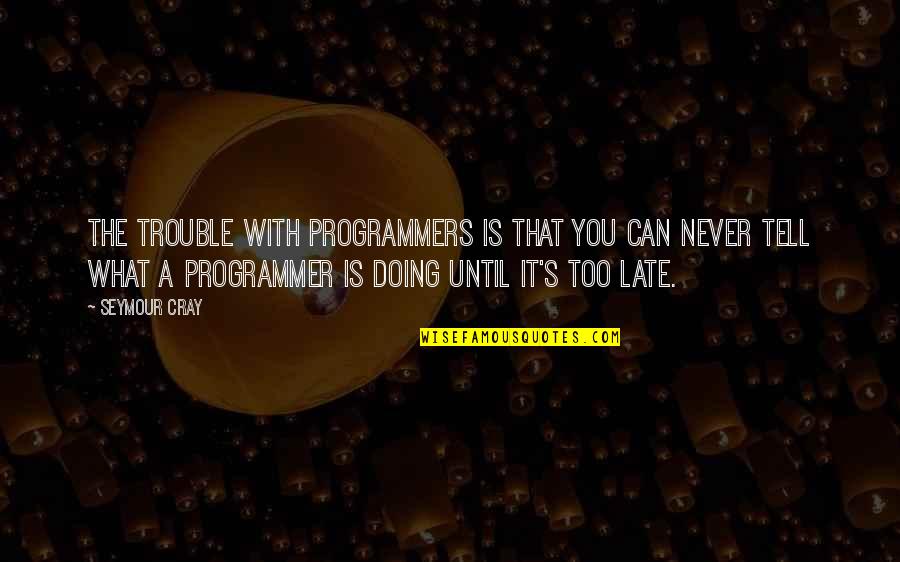 The trouble with programmers is that you can never tell what a programmer is doing until it's too late. —
Seymour Cray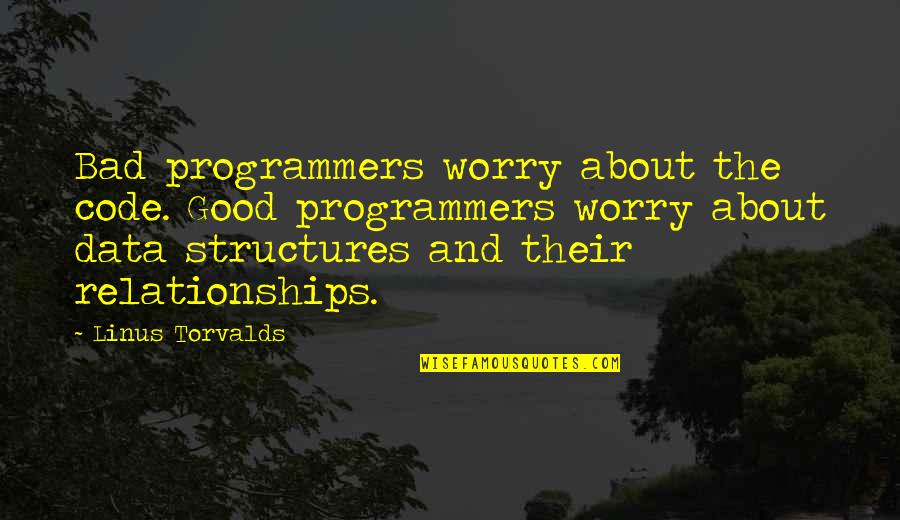 Bad programmers worry about the code. Good programmers worry about data structures and their relationships. —
Linus Torvalds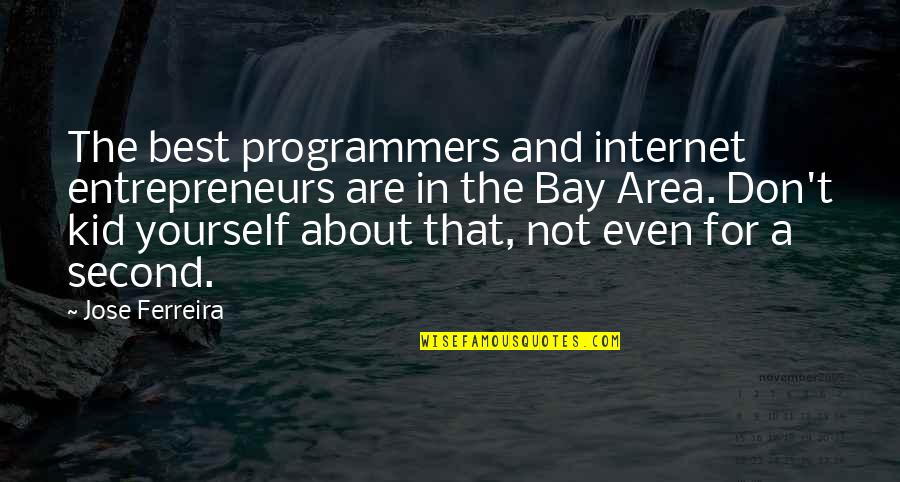 The best programmers and internet entrepreneurs are in the Bay Area. Don't kid yourself about that, not even for a second. —
Jose Ferreira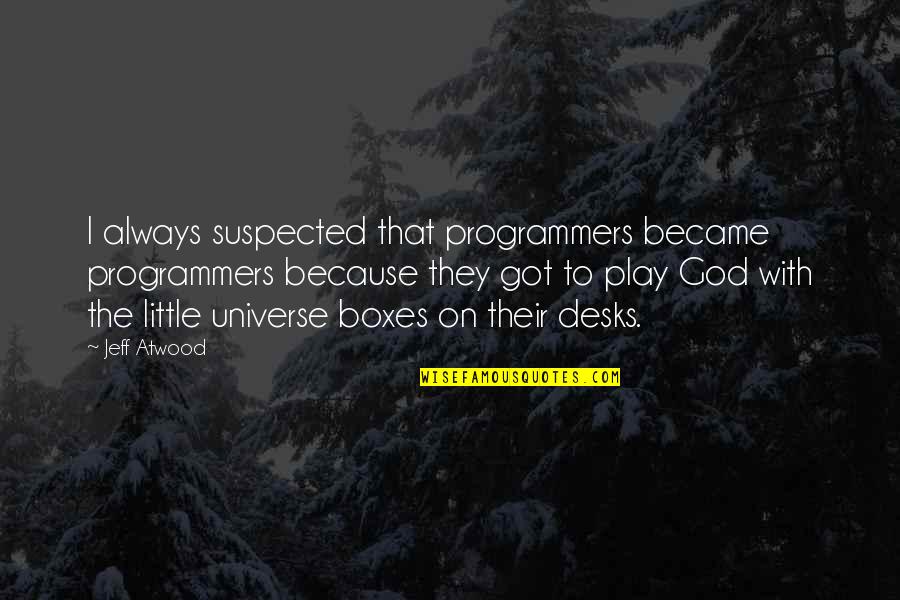 I always suspected that programmers became programmers because they got to play God with the little universe boxes on their desks. —
Jeff Atwood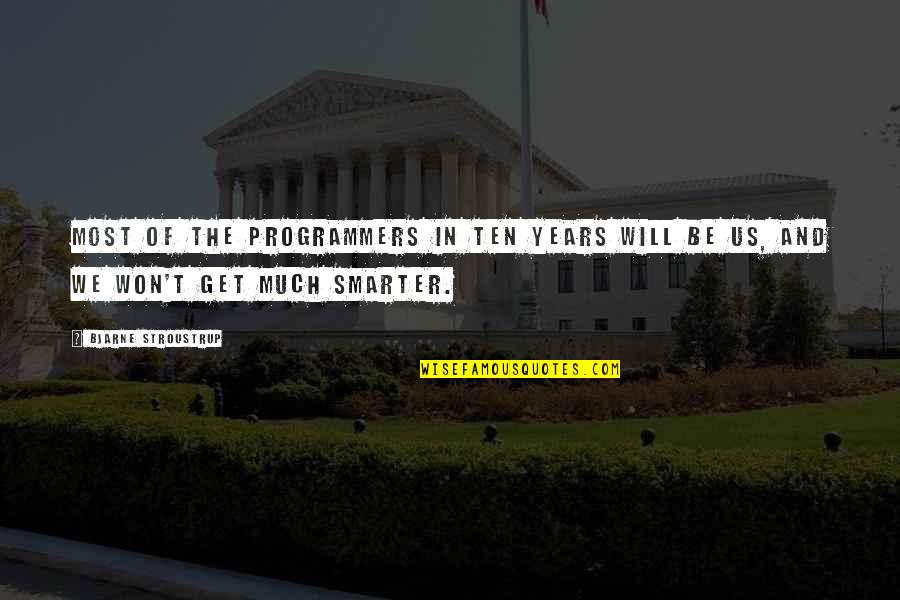 Most of
the programmers
in ten years will be us, and we won't get much smarter. —
Bjarne Stroustrup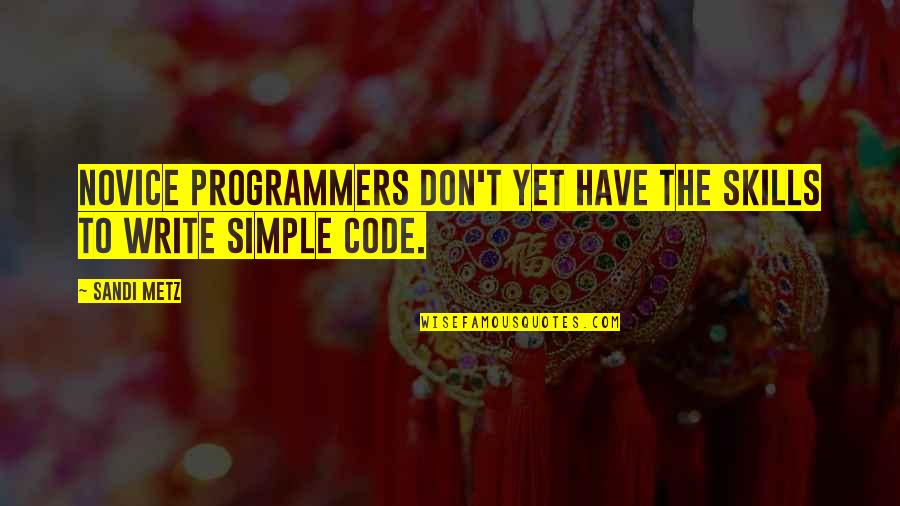 Novice programmers don't yet have the skills to write simple code. —
Sandi Metz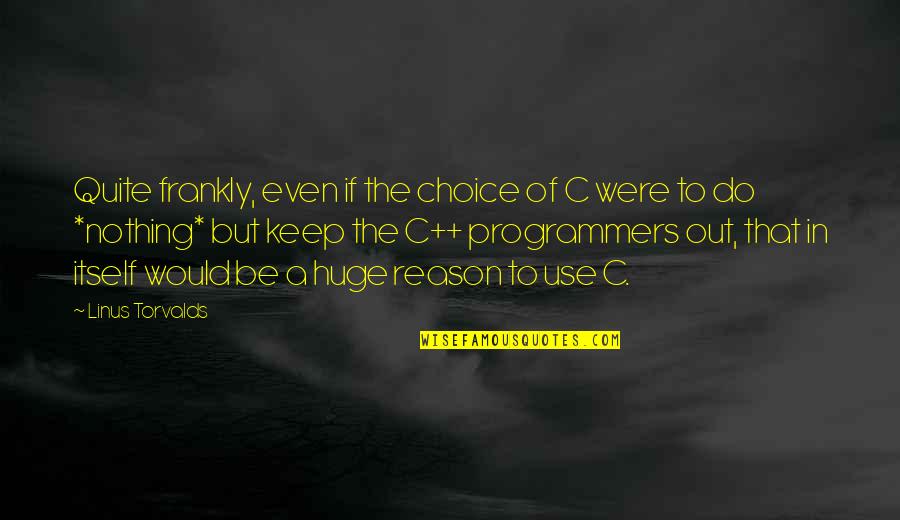 Quite frankly, even if the choice of C were to do *nothing* but keep the C++ programmers out, that in itself would be a huge reason to use C. —
Linus Torvalds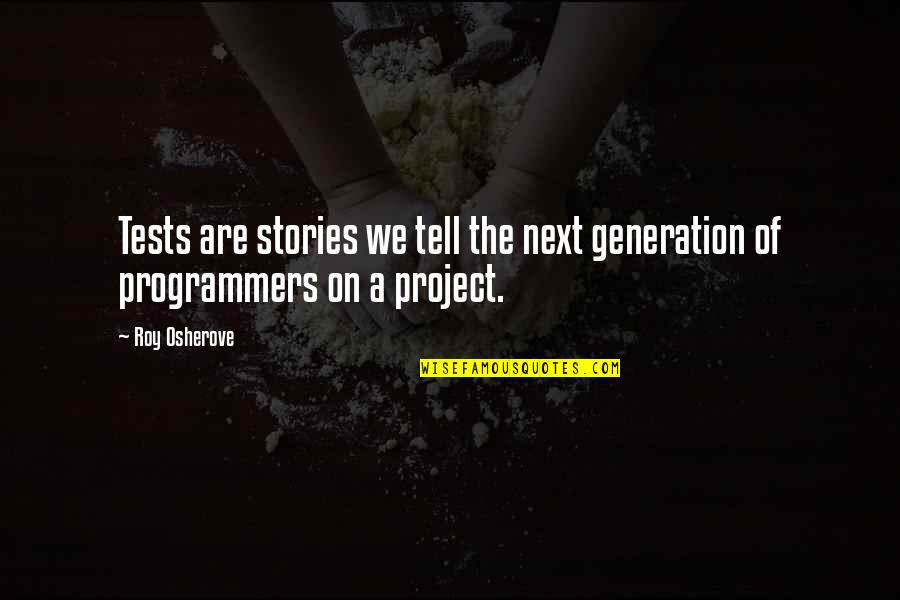 Tests are stories we tell the next generation of programmers on a project. —
Roy Osherove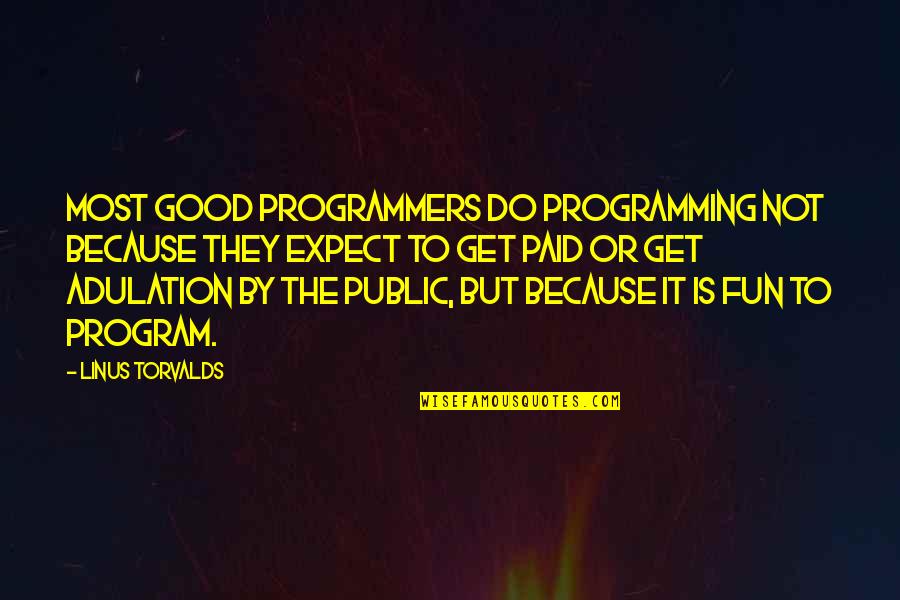 Most good programmers do programming not because they expect to get paid or get adulation by the public, but because it is fun to program. —
Linus Torvalds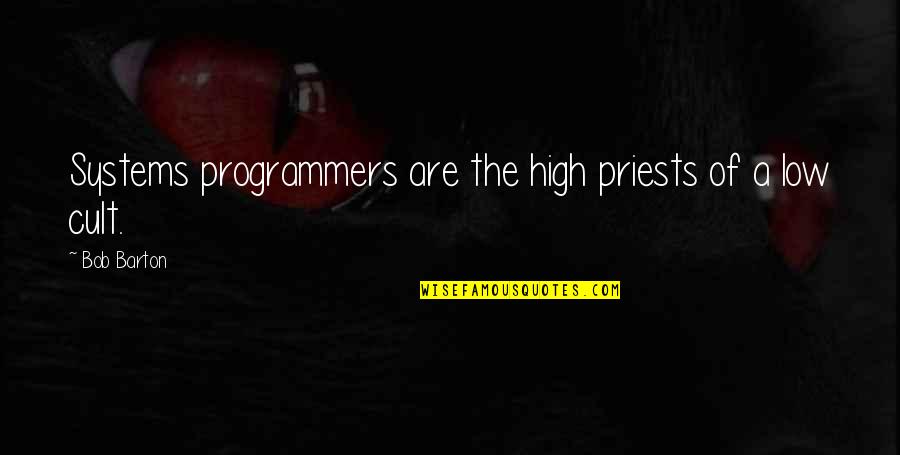 Systems programmers are the high priests of a low cult. —
Bob Barton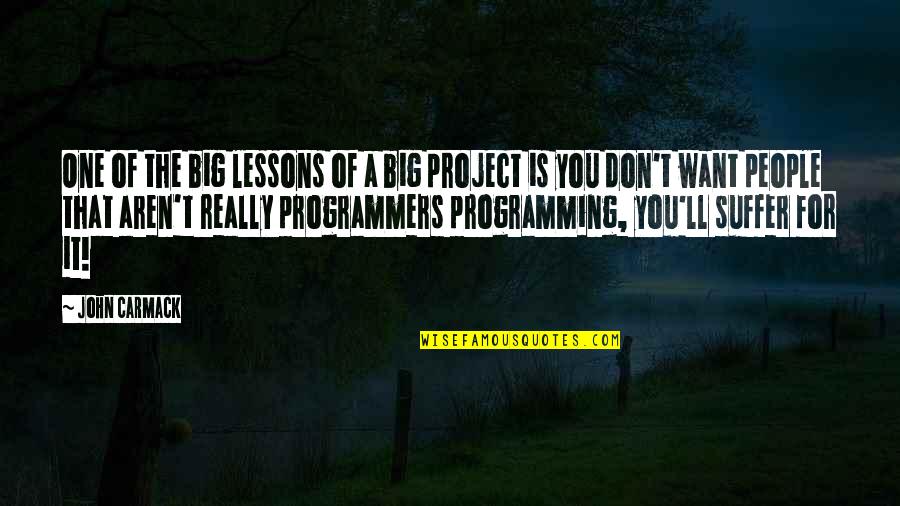 One of the big lessons of a big project is you don't want people that aren't really programmers programming, you'll suffer for it! —
John Carmack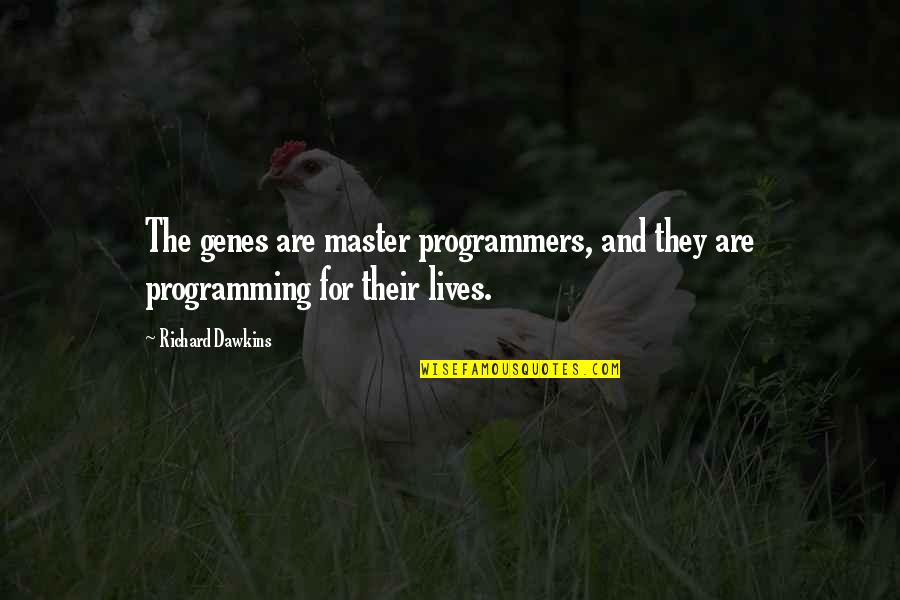 The genes are master programmers, and they are programming for their lives. —
Richard Dawkins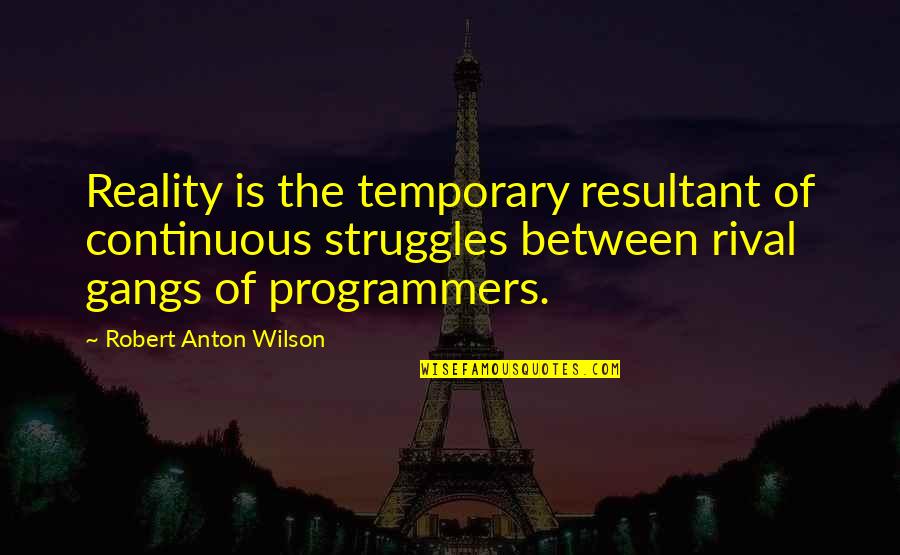 Reality is the temporary resultant of continuous struggles between rival gangs of programmers. —
Robert Anton Wilson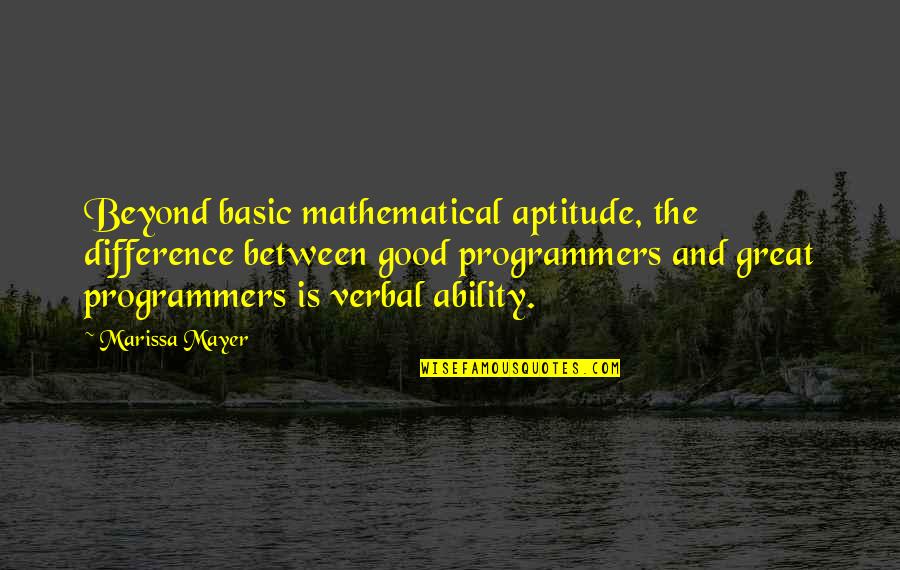 Beyond basic mathematical aptitude, the difference between good programmers and great programmers is verbal ability. —
Marissa Mayer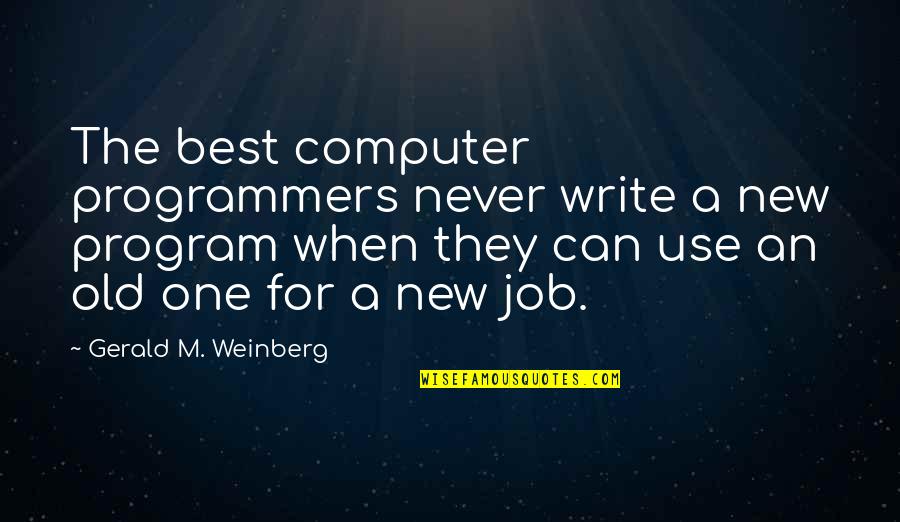 The best computer programmers never write a new program when they can use an old one for a new job. —
Gerald M. Weinberg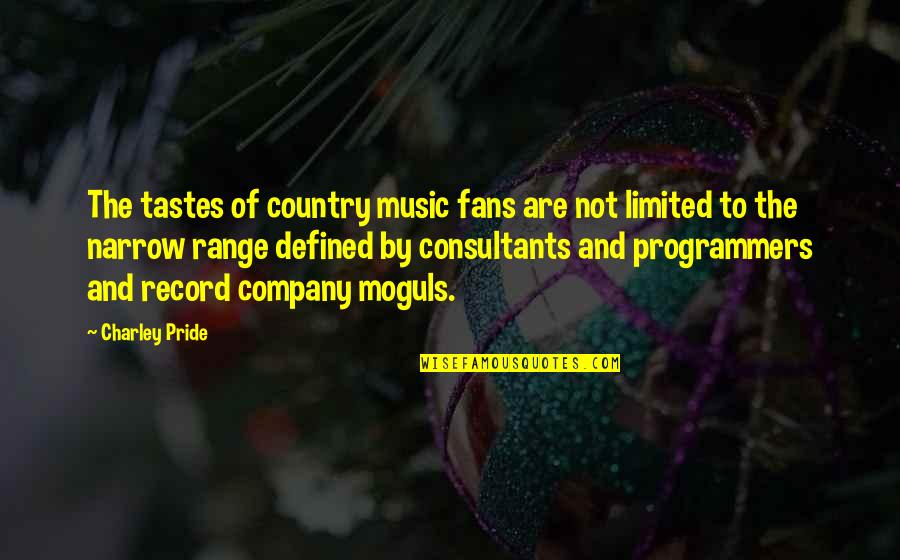 The tastes of country music fans are not limited to the narrow range defined by consultants and programmers and record company moguls. —
Charley Pride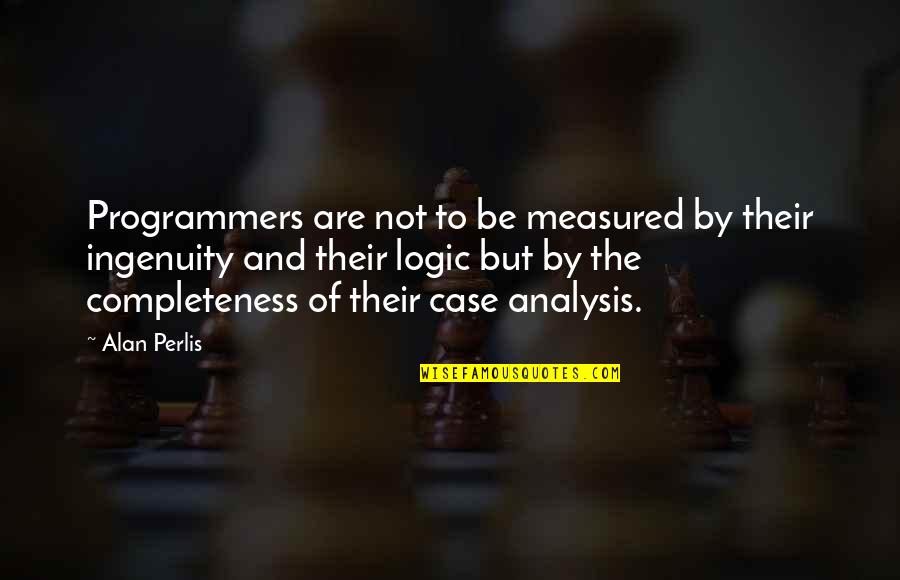 Programmers are not to be measured by their ingenuity and their logic but by the completeness of their case analysis. —
Alan Perlis