The Happy Girl Quotes
Collection of top 38 famous quotes about The Happy Girl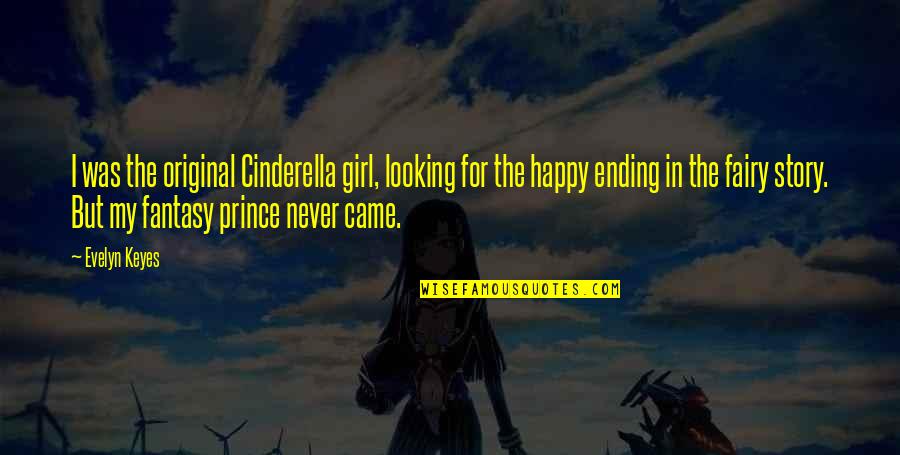 I was the original Cinderella girl, looking for the happy ending in the fairy story. But my fantasy prince never came.
—
Evelyn Keyes
Happy girls are always the prettiest
—
Audrey Hepburn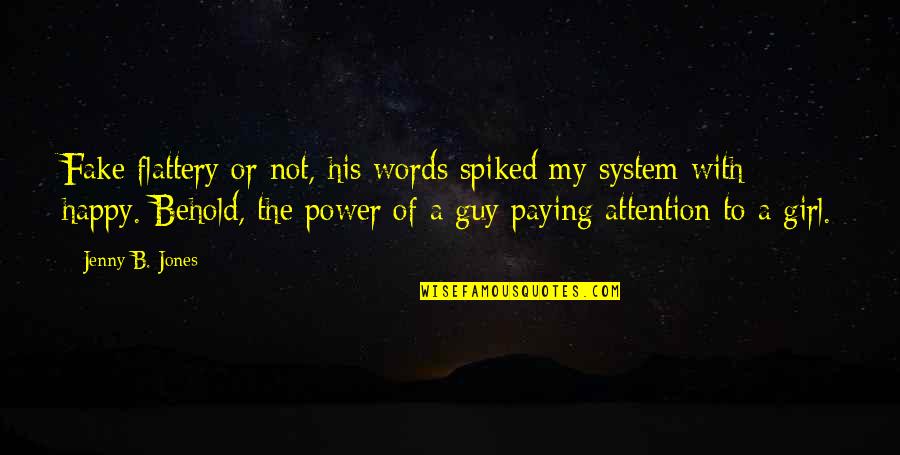 Fake flattery or not, his words spiked my system with happy. Behold, the power of a guy paying attention to a girl.
—
Jenny B. Jones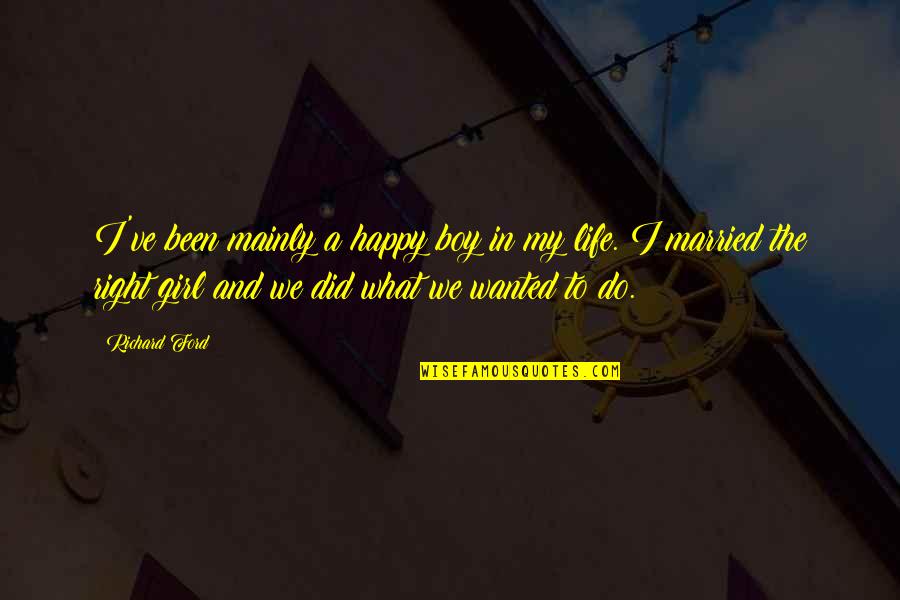 I've been mainly a happy boy in my life. I married the right girl and we did what we wanted to do.
—
Richard Ford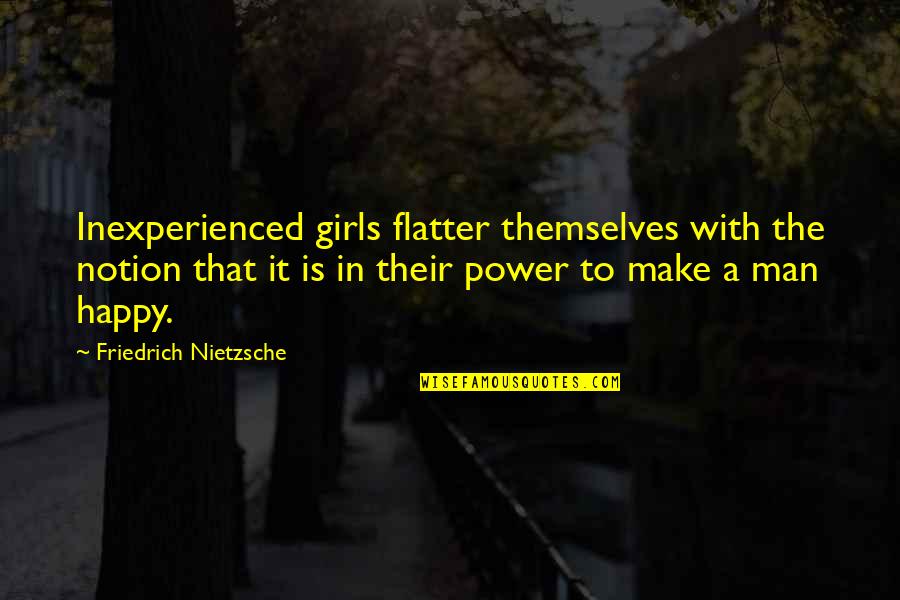 Inexperienced girls flatter themselves with the notion that it is in their power to make a man happy.
—
Friedrich Nietzsche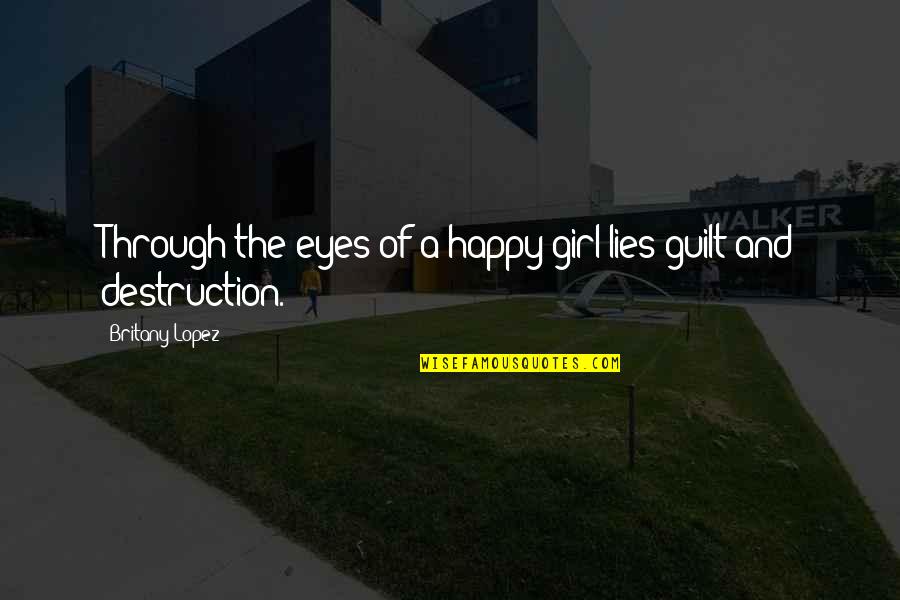 Through the eyes of a happy girl lies guilt and destruction.
—
Britany Lopez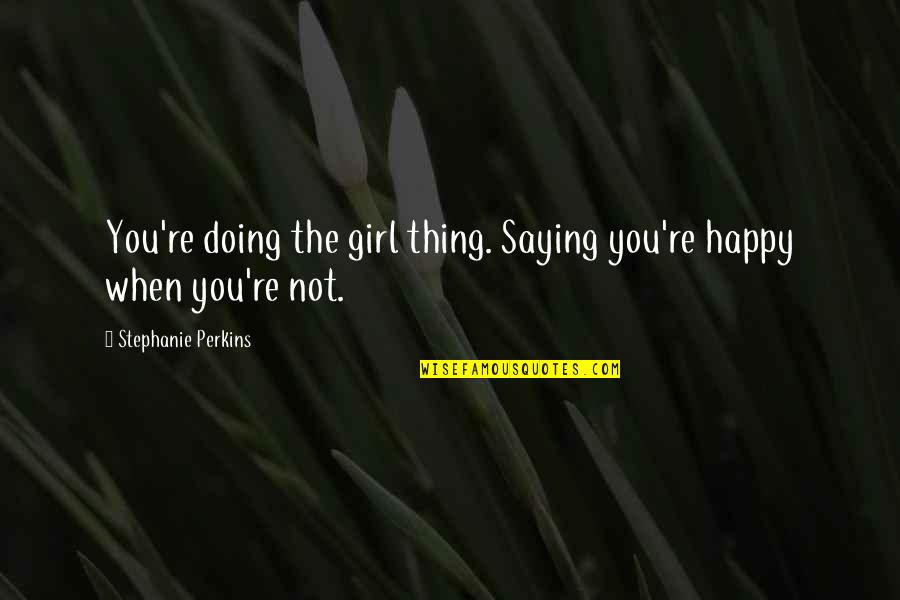 You're doing the girl thing. Saying you're happy when you're not.
—
Stephanie Perkins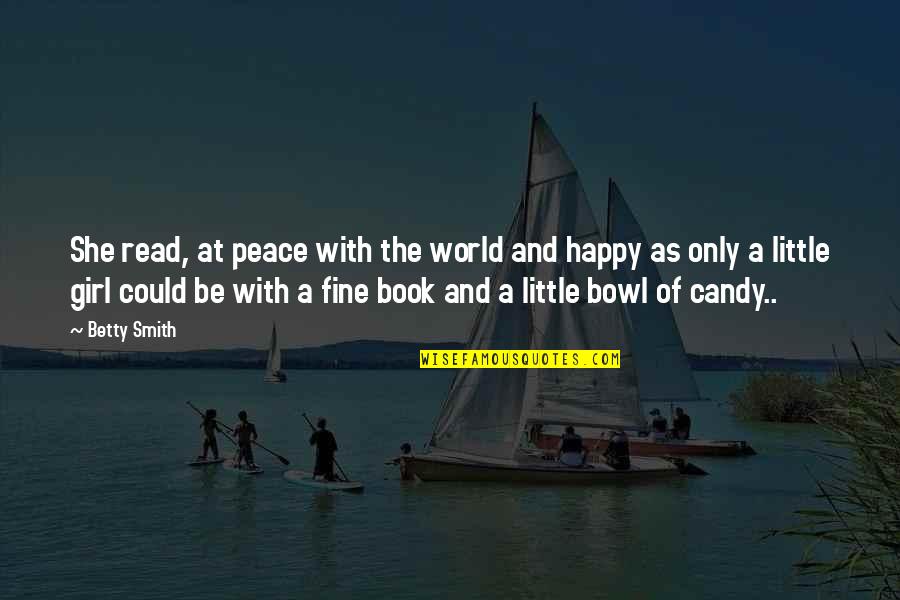 She read, at peace with the world and happy as only a little girl could be with a fine book and a little bowl of candy..
—
Betty Smith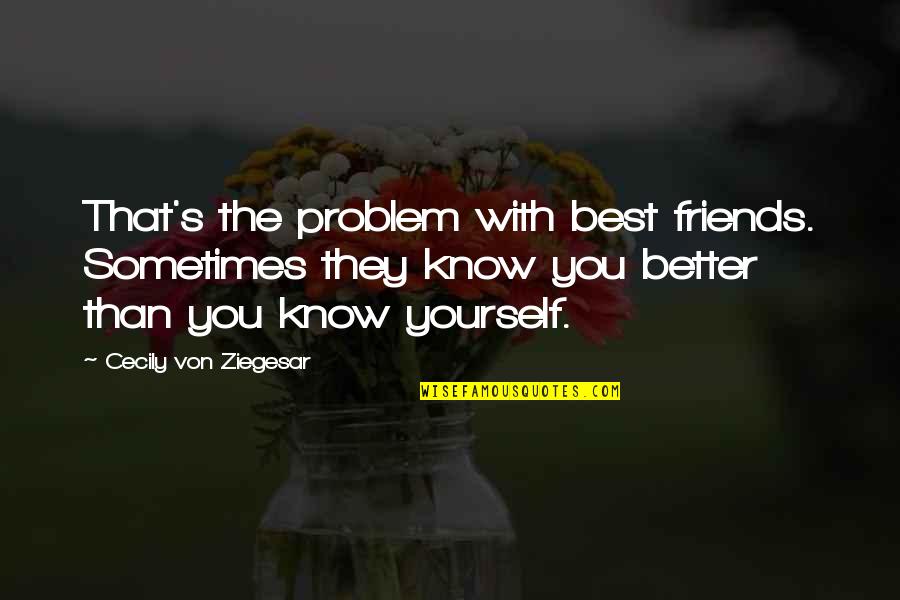 That's the problem with best friends. Sometimes they know you better than you know yourself.
—
Cecily Von Ziegesar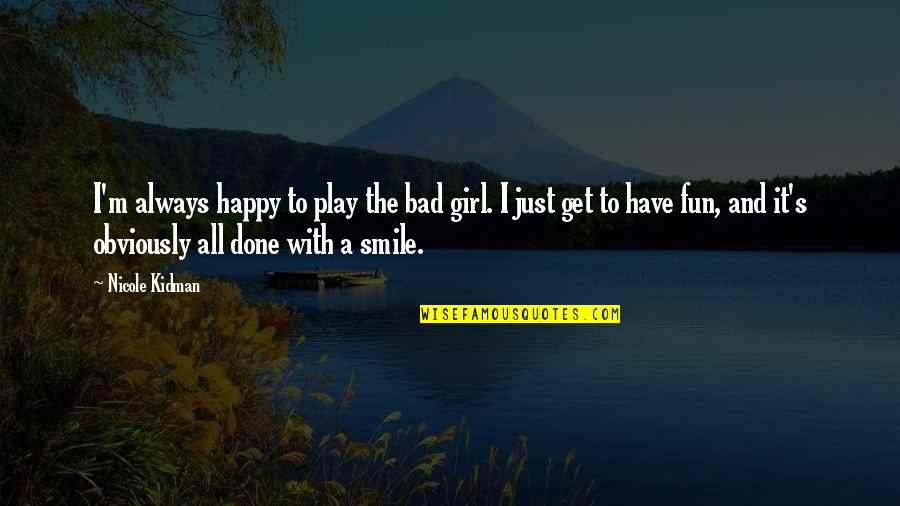 I'm always happy to play the bad girl. I just get to have fun, and it's obviously all done with a smile.
—
Nicole Kidman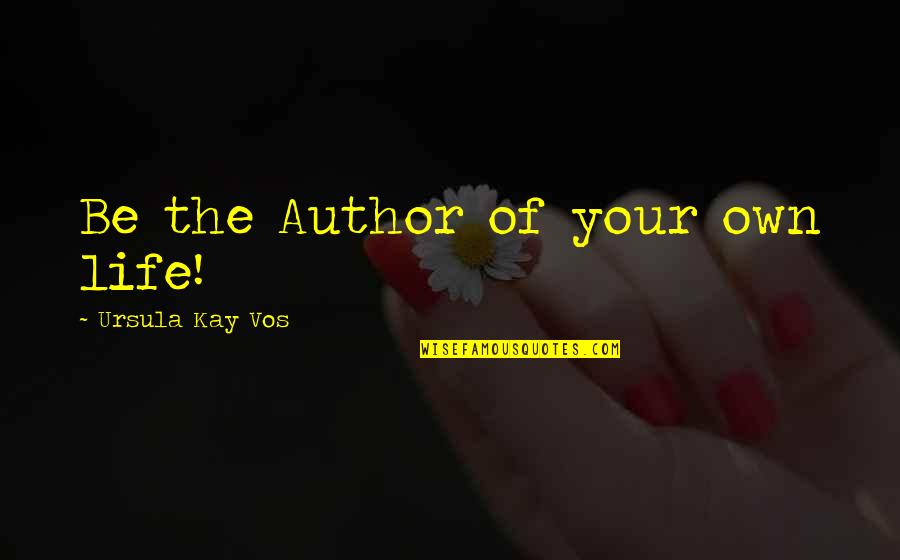 Be the Author of your own life!
—
Ursula Kay Vos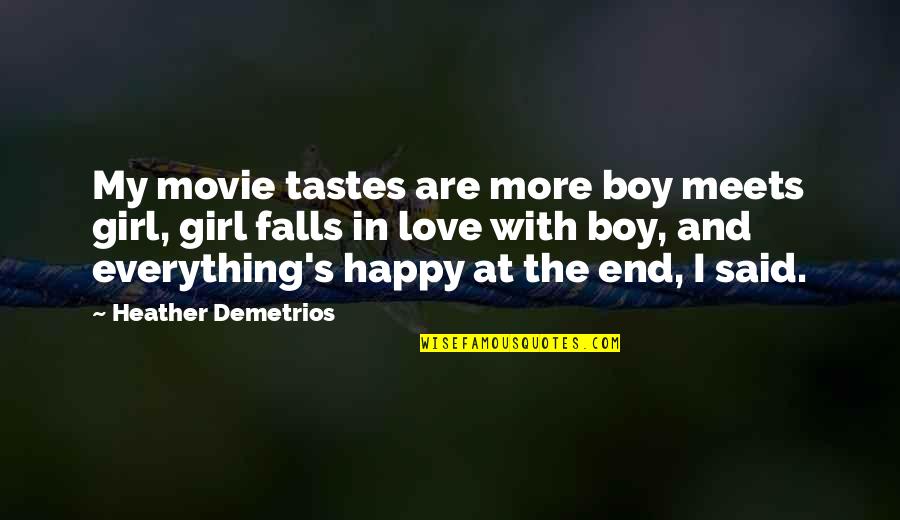 My movie tastes are more boy meets girl, girl falls in love with boy, and everything's happy at the end, I said.
—
Heather Demetrios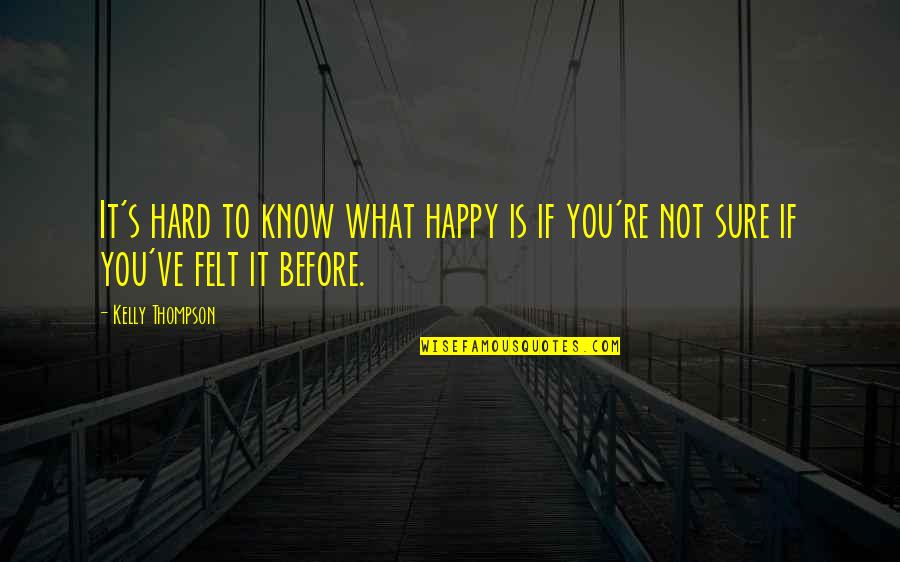 It's hard to know what happy is if you're not sure if you've felt it before. —
Kelly Thompson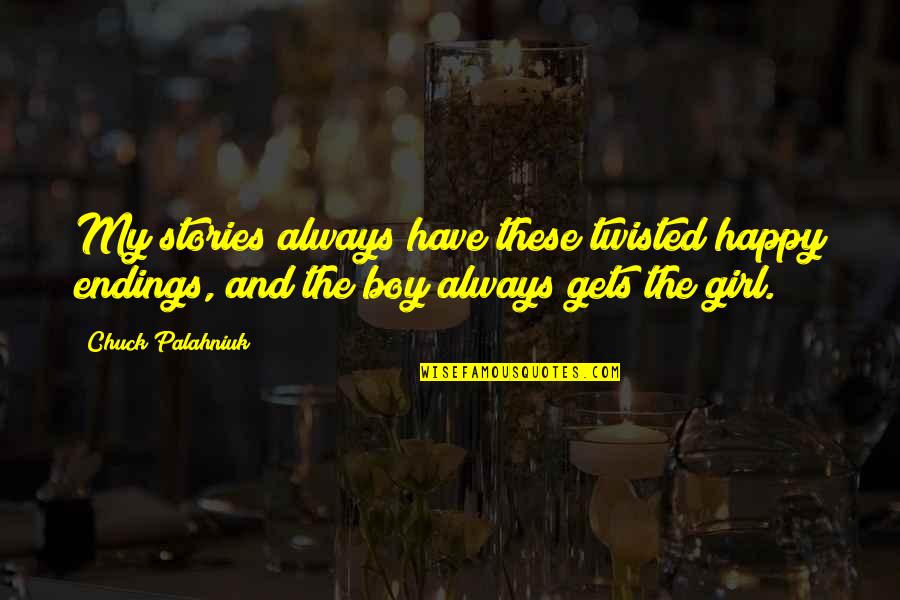 My stories always have these twisted happy endings, and the boy always gets the girl. —
Chuck Palahniuk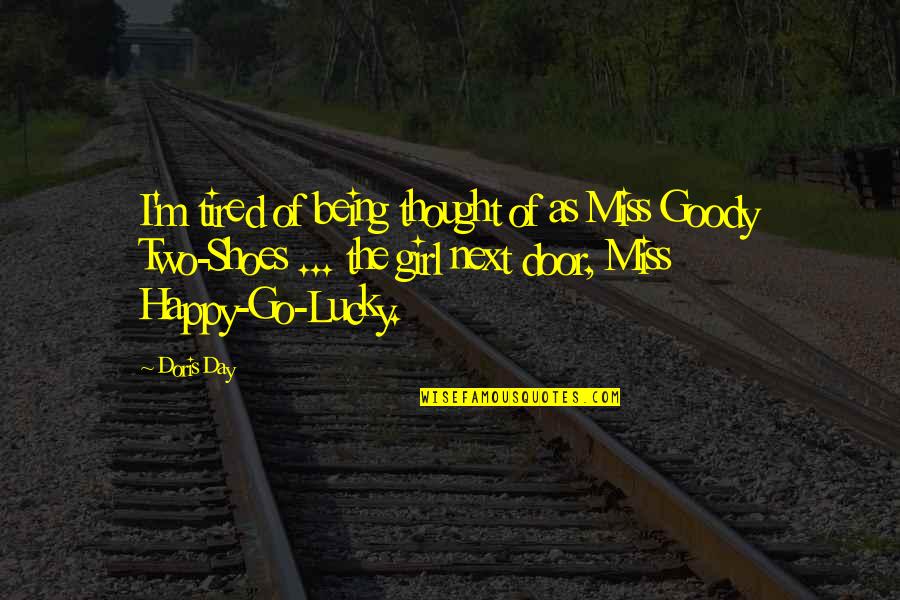 I'm tired of being thought of as Miss Goody Two-Shoes ... the girl next door, Miss Happy-Go-Lucky. —
Doris Day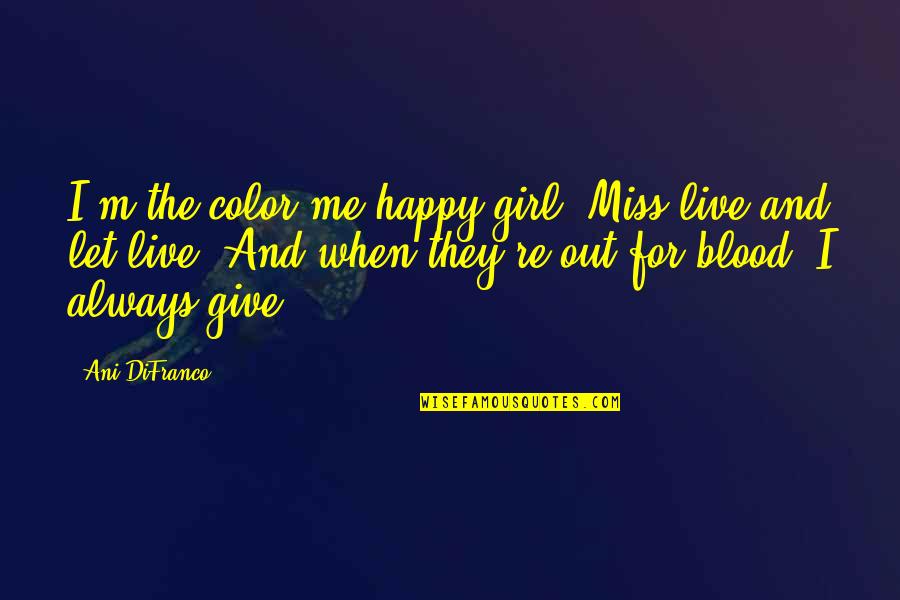 I'm the color me happy girl, Miss live and let live. And when they're out for blood, I always give. —
Ani DiFranco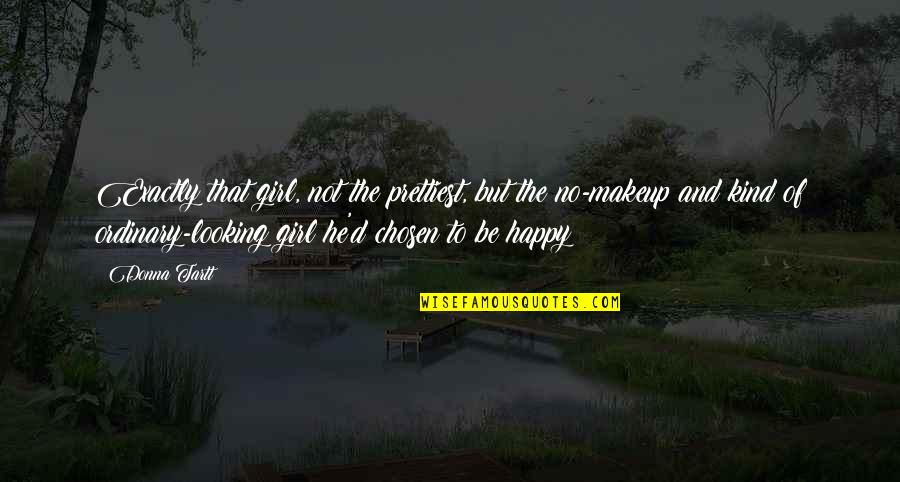 Exactly that girl, not the prettiest, but the no-makeup and kind of ordinary-looking girl he'd chosen to be happy —
Donna Tartt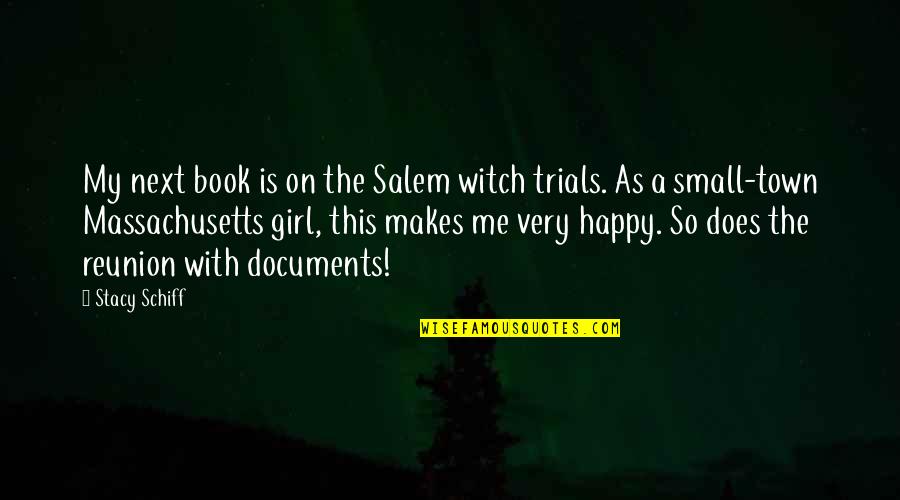 My next book is on the Salem witch trials. As a small-town Massachusetts girl, this makes me very happy. So does the reunion with documents! —
Stacy Schiff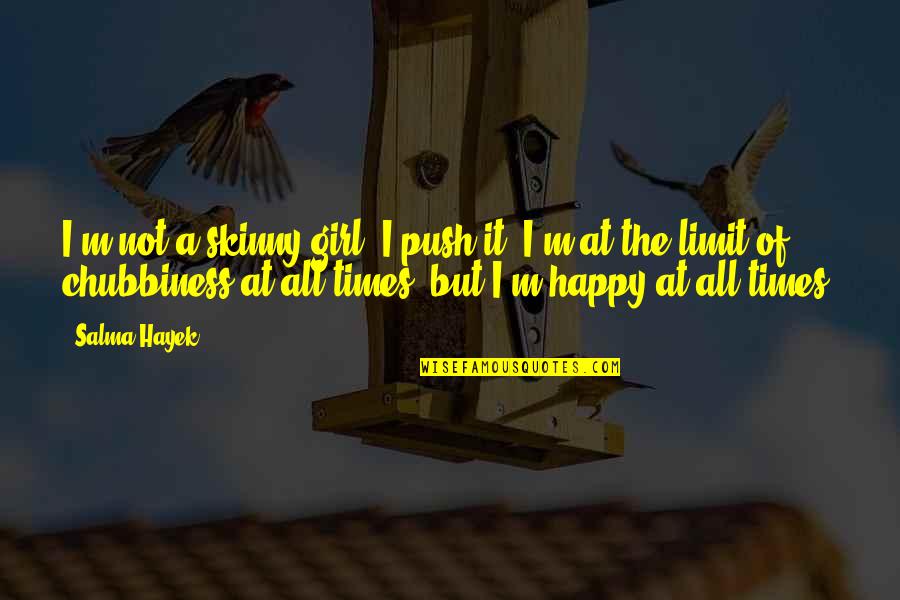 I'm not a skinny girl. I push it. I'm at the limit of chubbiness at all times, but I'm happy at all times. —
Salma Hayek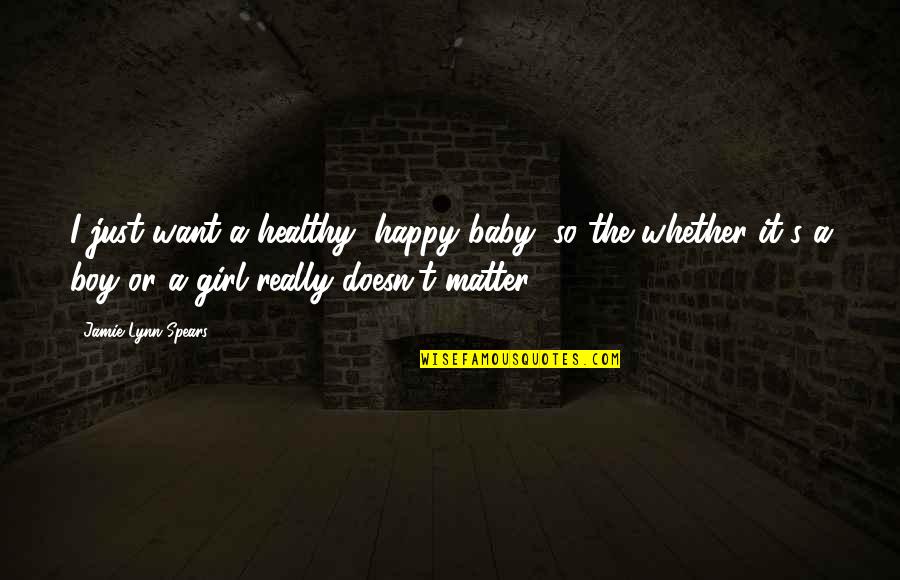 I just want a healthy, happy baby, so the whether it's a boy or a girl really doesn't matter. —
Jamie Lynn Spears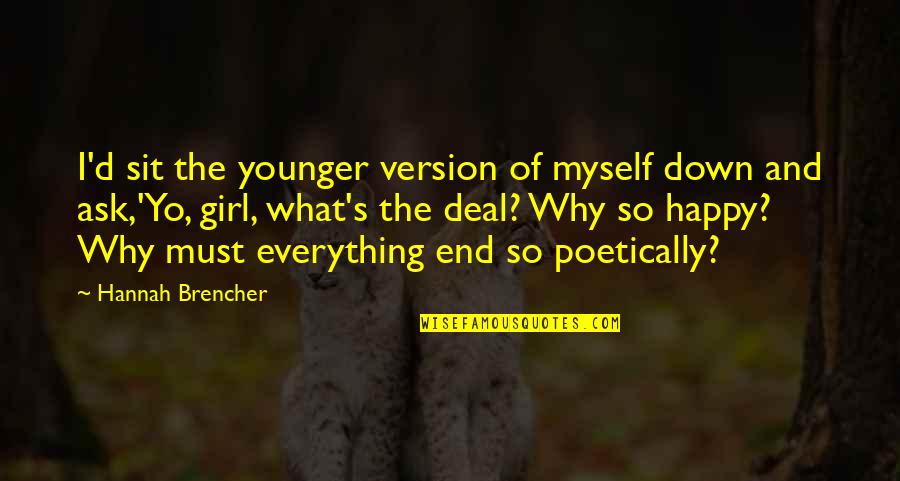 I'd sit the younger version of myself down and ask,'Yo, girl, what's the deal? Why so happy? Why must everything end so poetically? —
Hannah Brencher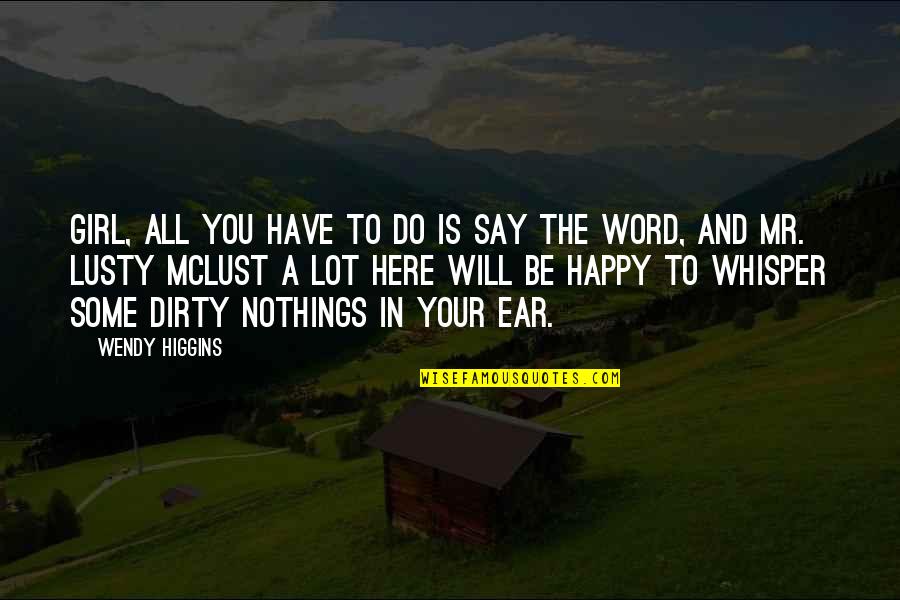 Girl, all you have to do is say the word, and Mr. Lusty McLust a Lot here will be happy to whisper some dirty nothings in your ear. —
Wendy Higgins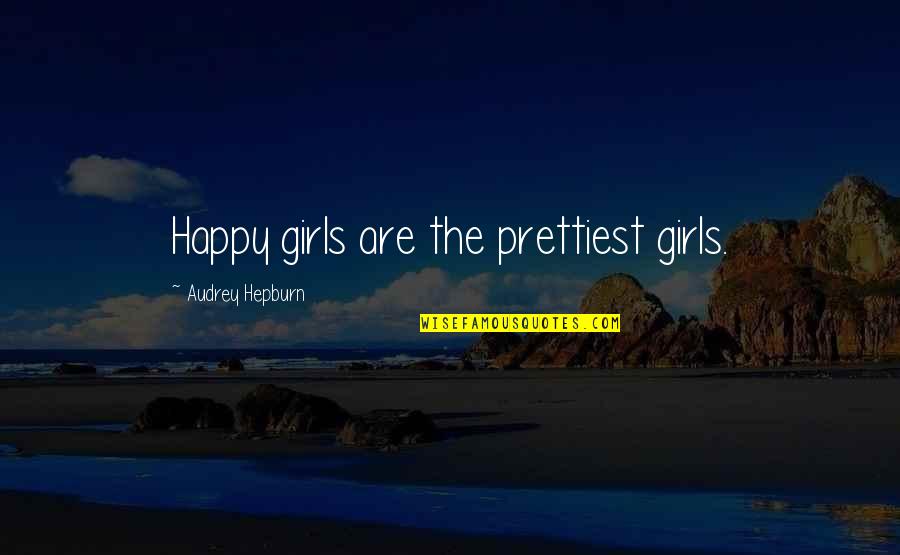 Happy girls are the prettiest girls. —
Audrey Hepburn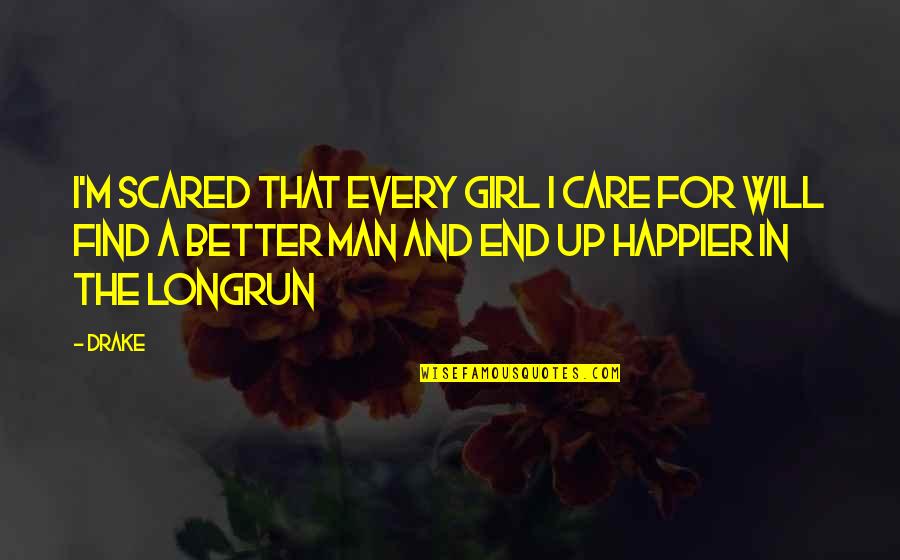 I'm scared that every girl I care for will find a better man and end up happier in the longrun —
Drake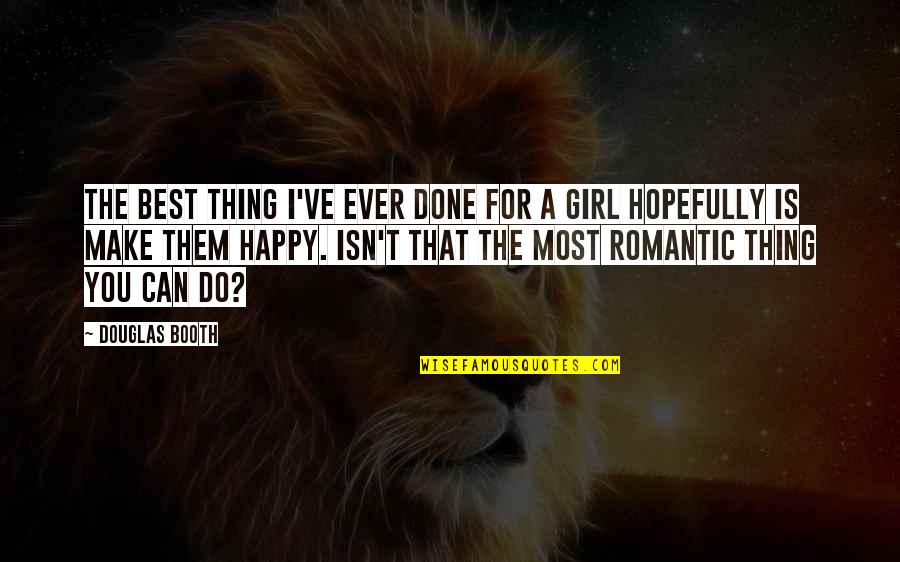 The best thing I've ever done for a girl hopefully is make them happy. Isn't that the most romantic thing you can do? —
Douglas Booth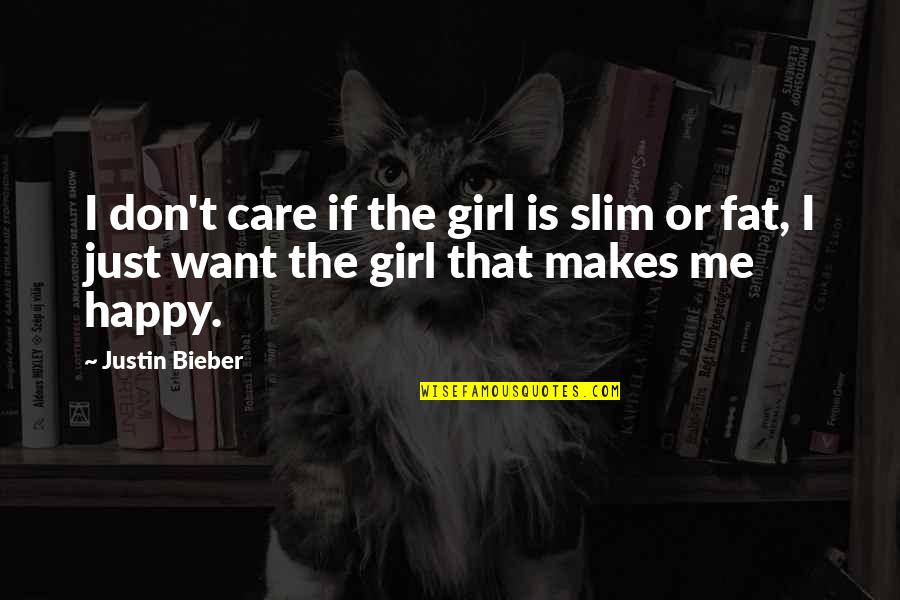 I don't care if the girl is slim or fat, I just want the girl that makes me happy. —
Justin Bieber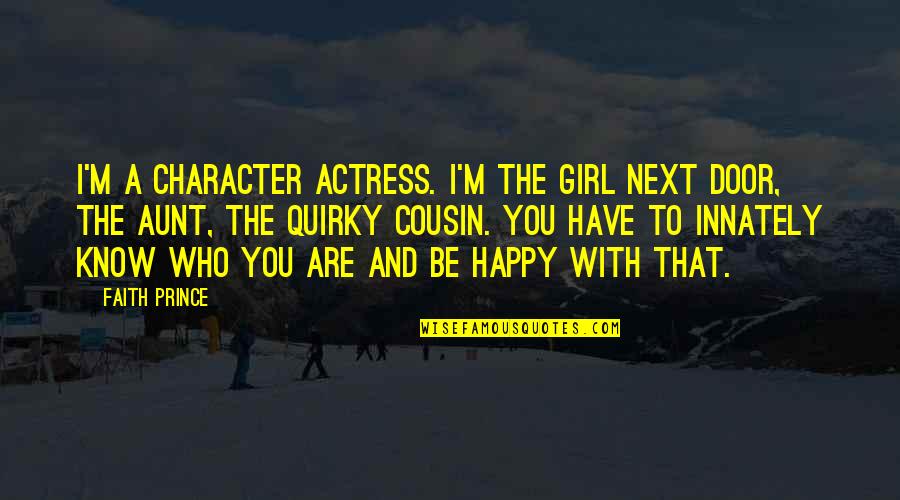 I'm a character actress. I'm the girl next door, the aunt, the quirky cousin. You have to innately know who you are and be happy with that. —
Faith Prince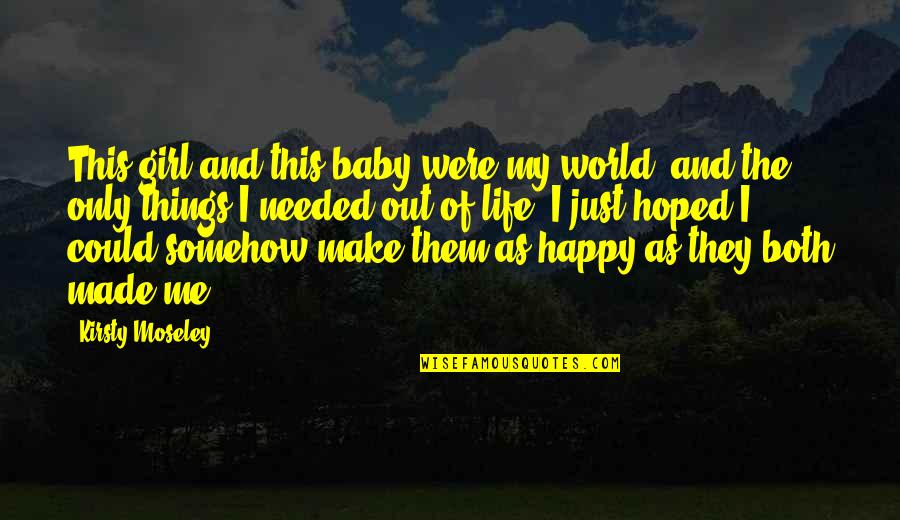 This girl and this baby were my world, and the only things I needed out of life. I just hoped I could somehow make them as happy as they both made me. —
Kirsty Moseley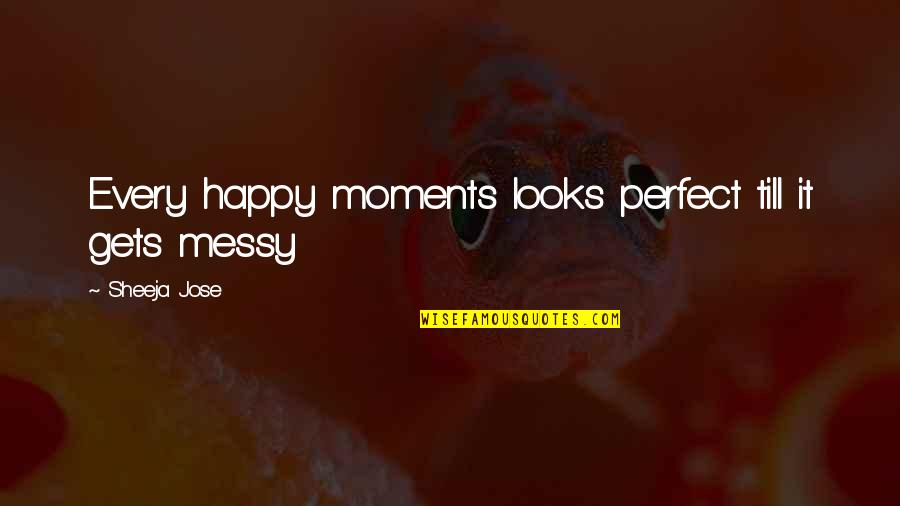 Every happy moments looks perfect till it gets messy —
Sheeja Jose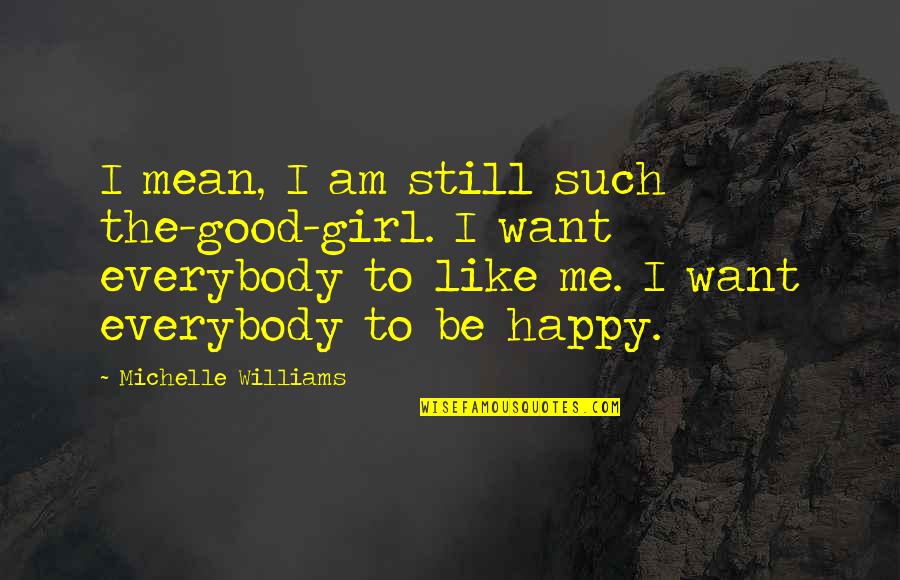 I mean, I am still such the-good-girl. I want everybody to like me. I want everybody to be happy. —
Michelle Williams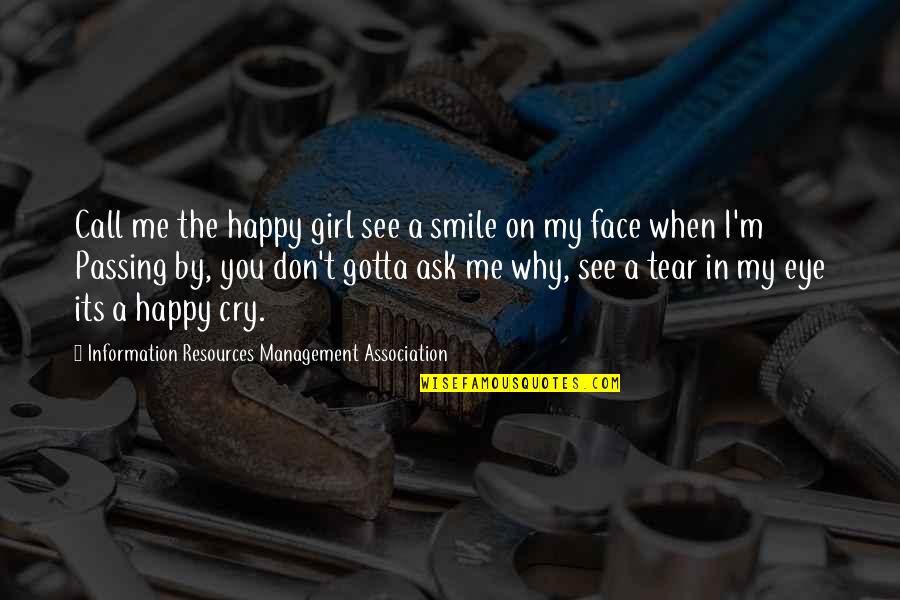 Call me
the happy girl
see a smile on my face when I'm Passing by, you don't gotta ask me why, see a tear in my eye its a happy cry. —
Information Resources Management Association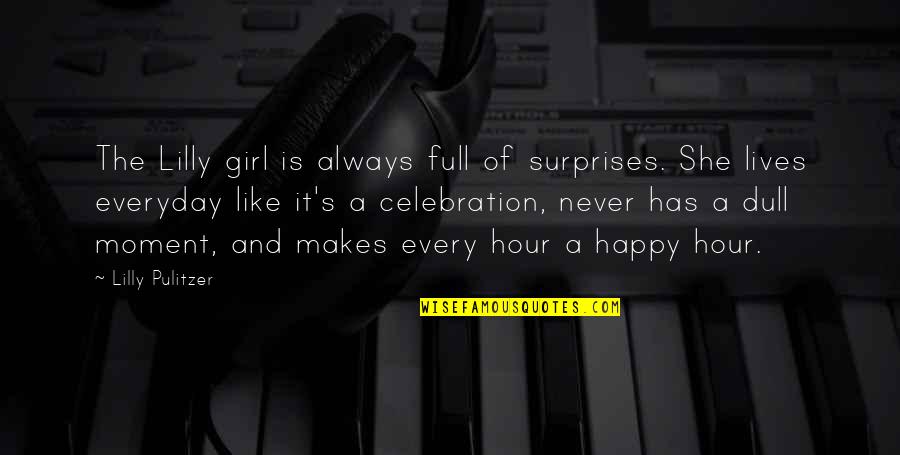 The Lilly girl is always full of surprises. She lives everyday like it's a celebration, never has a dull moment, and makes every hour a happy hour. —
Lilly Pulitzer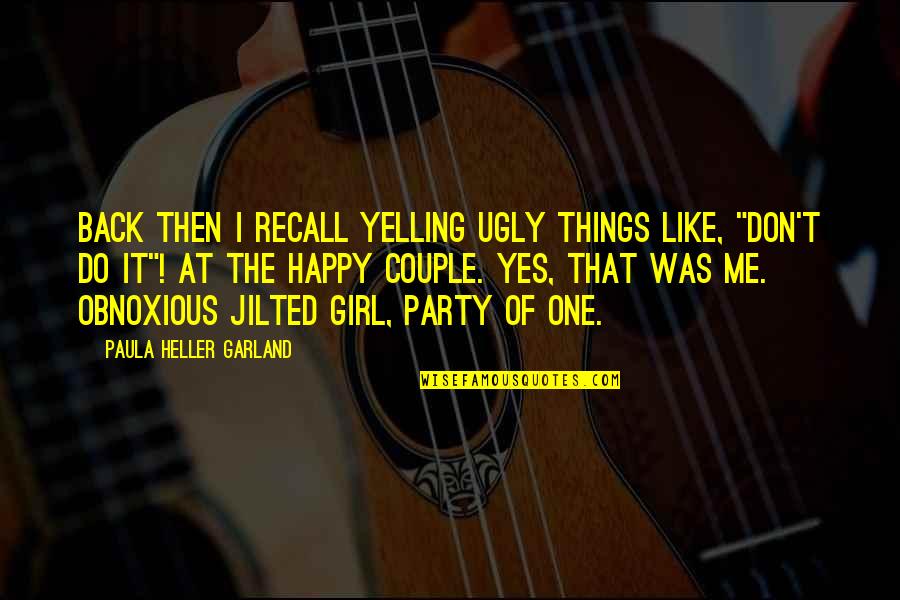 Back then I recall yelling ugly things like, "Don't do it"! at the happy couple. Yes, that was me. Obnoxious jilted girl, party of one. —
Paula Heller Garland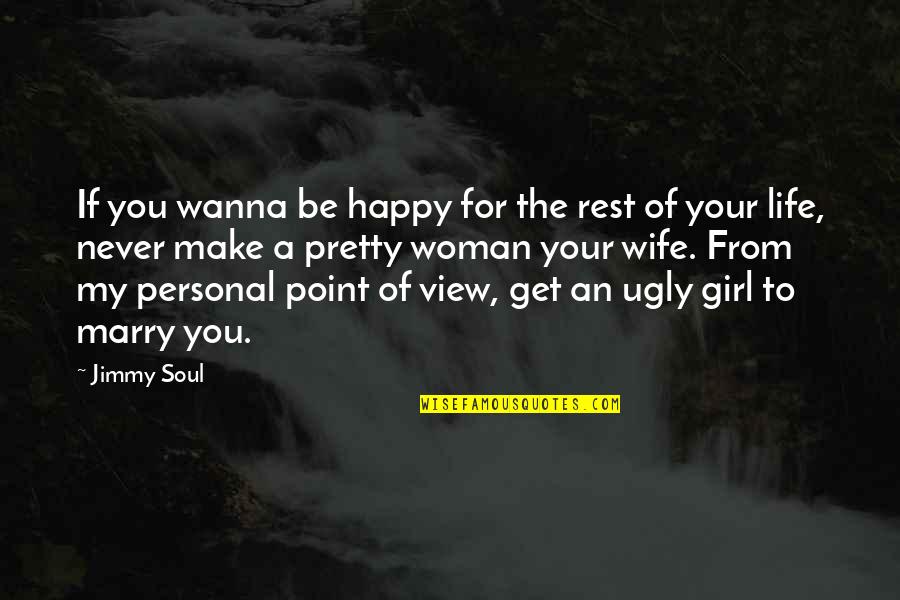 If you wanna be happy for the rest of your life, never make a pretty woman your wife. From my personal point of view, get an ugly girl to marry you. —
Jimmy Soul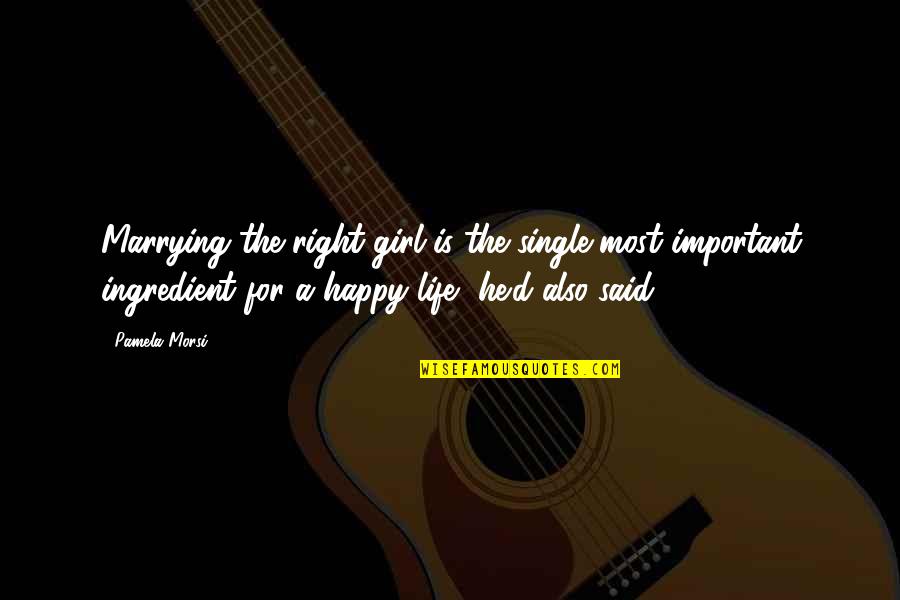 Marrying the right girl is the single most important ingredient for a happy life, he'd also said. —
Pamela Morsi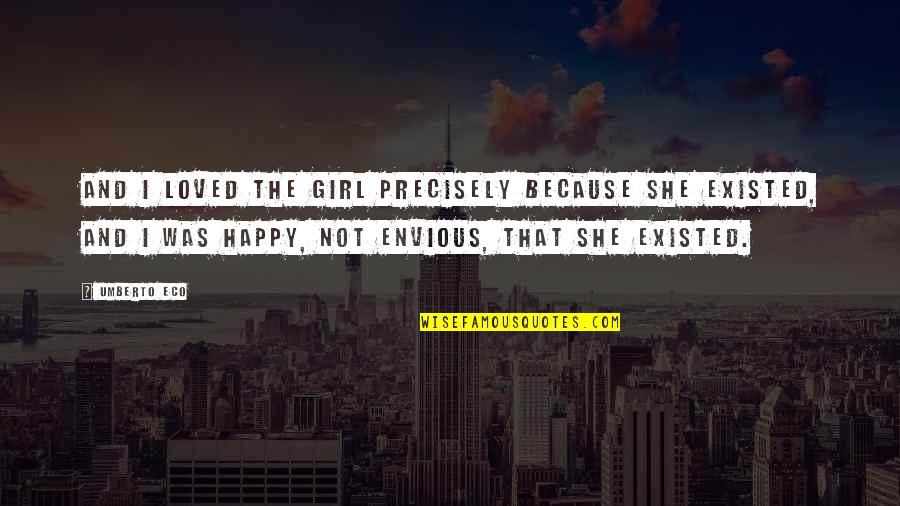 And I loved the girl precisely because she existed, and I was happy, not envious, that she existed. —
Umberto Eco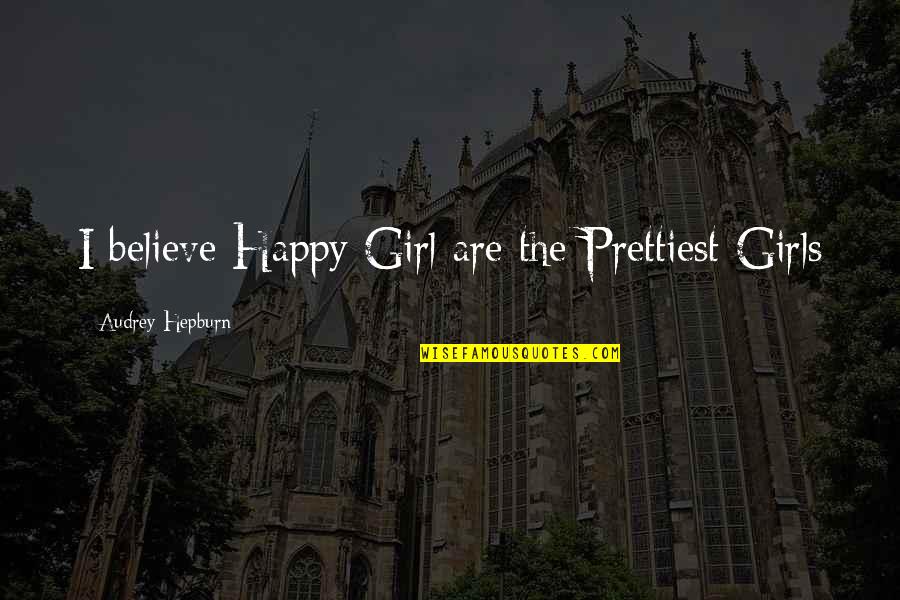 I believe Happy Girl are the Prettiest Girls —
Audrey Hepburn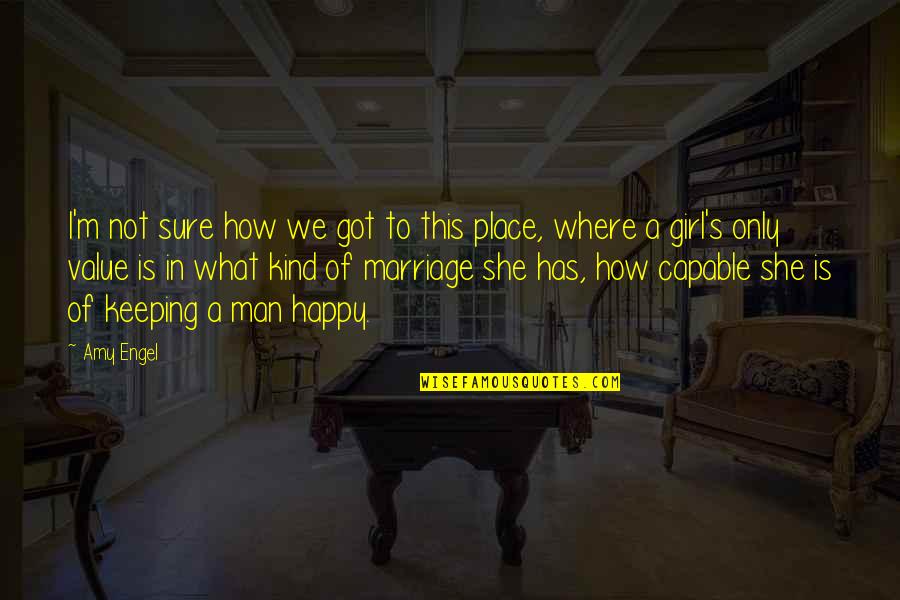 I'm not sure how we got to this place, where a girl's only value is in what kind of marriage she has, how capable she is of keeping a man happy. —
Amy Engel