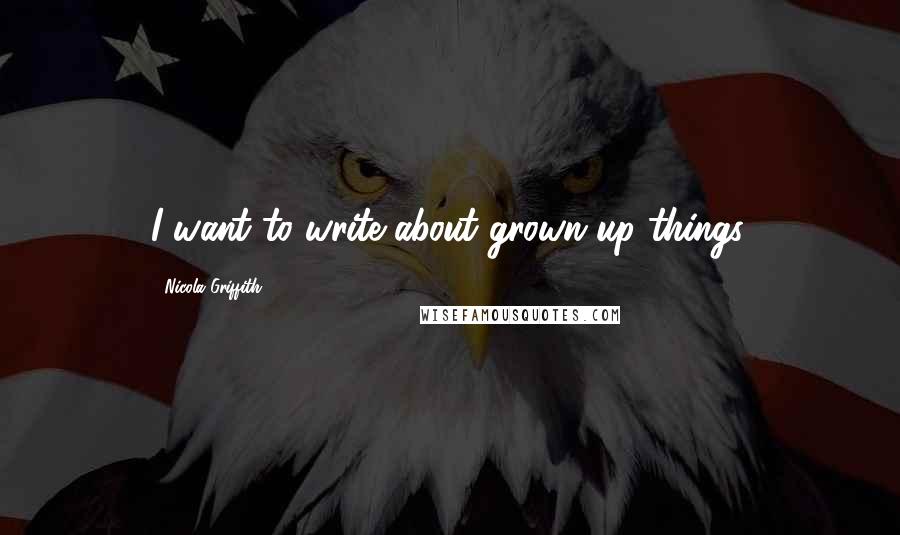 I want to write about grown-up things.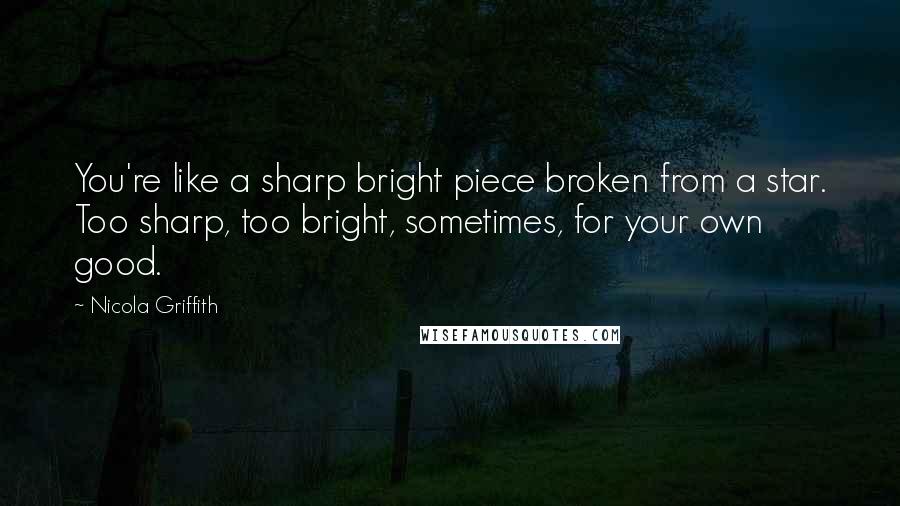 You're like a sharp bright piece broken from a star. Too sharp, too bright, sometimes, for your own good.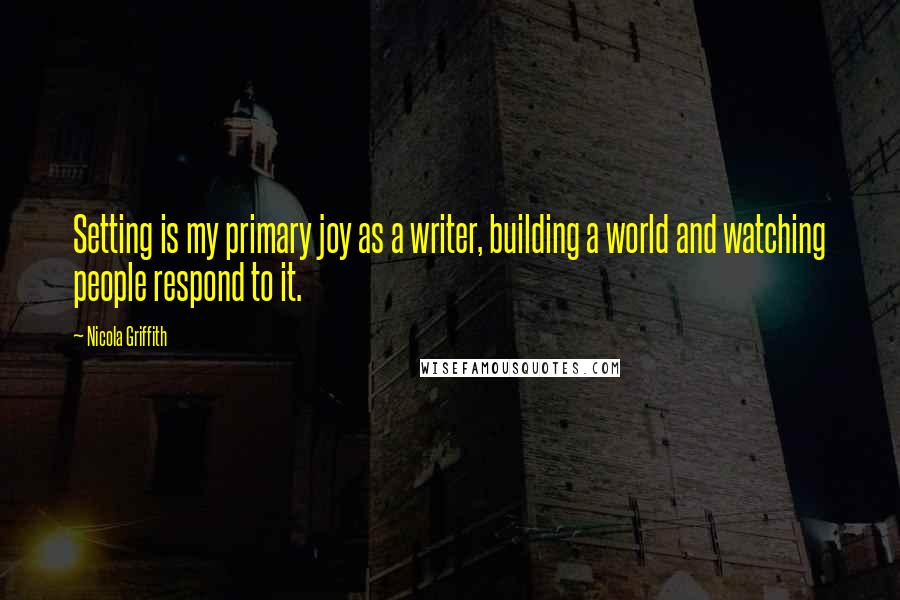 Setting is my primary joy as a writer, building a world and watching people respond to it.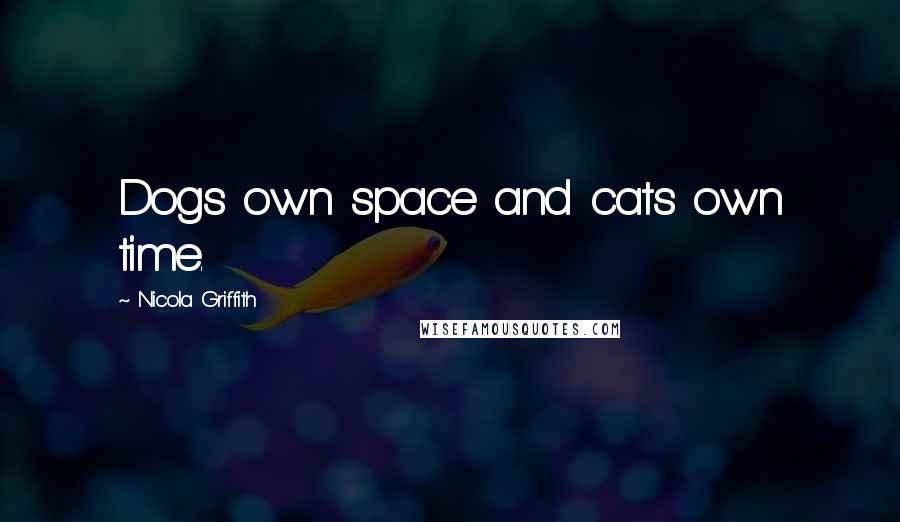 Dogs own space and cats own time.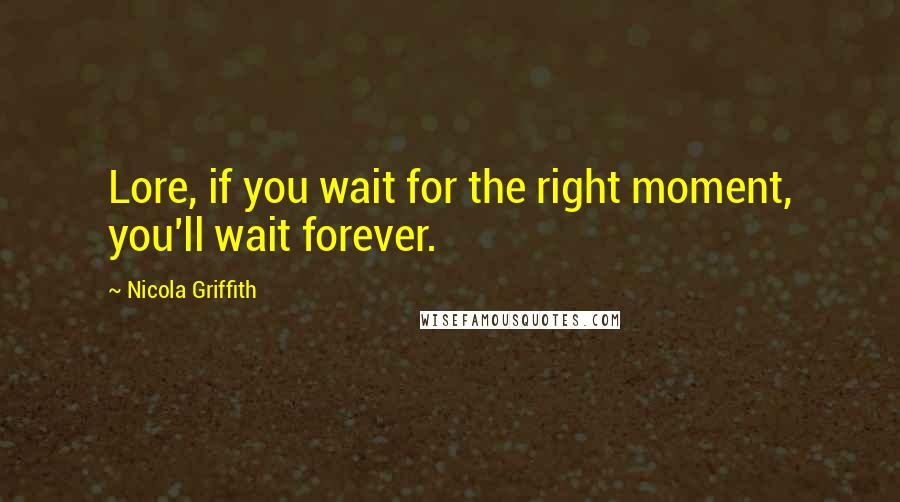 Lore, if you wait for the right moment, you'll wait forever.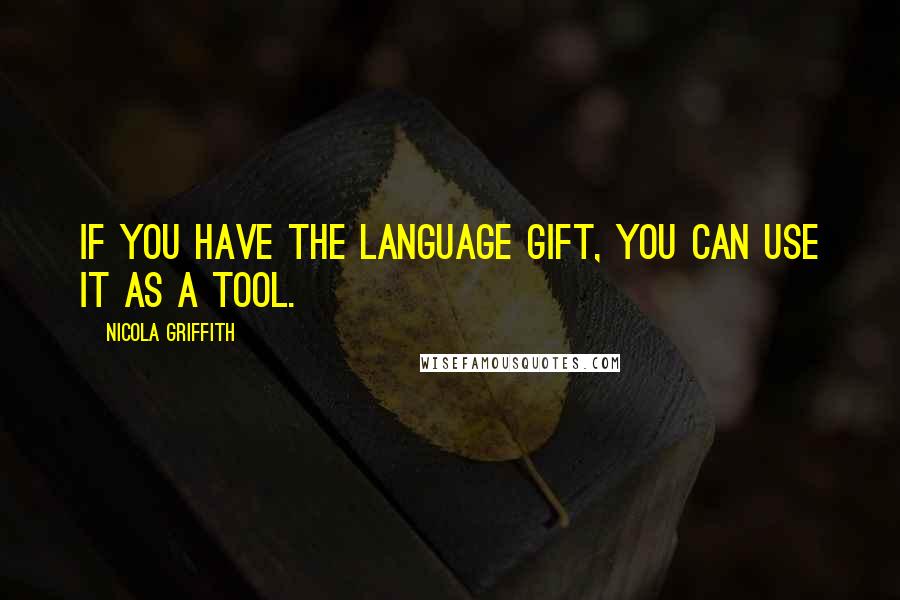 If you have the language gift, you can use it as a tool.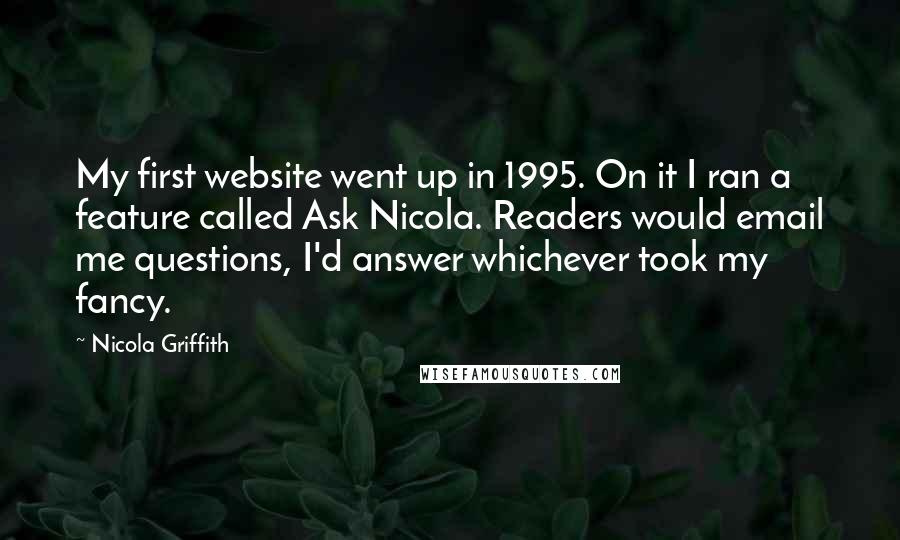 My first website went up in 1995. On it I ran a feature called Ask Nicola. Readers would email me questions, I'd answer whichever took my fancy.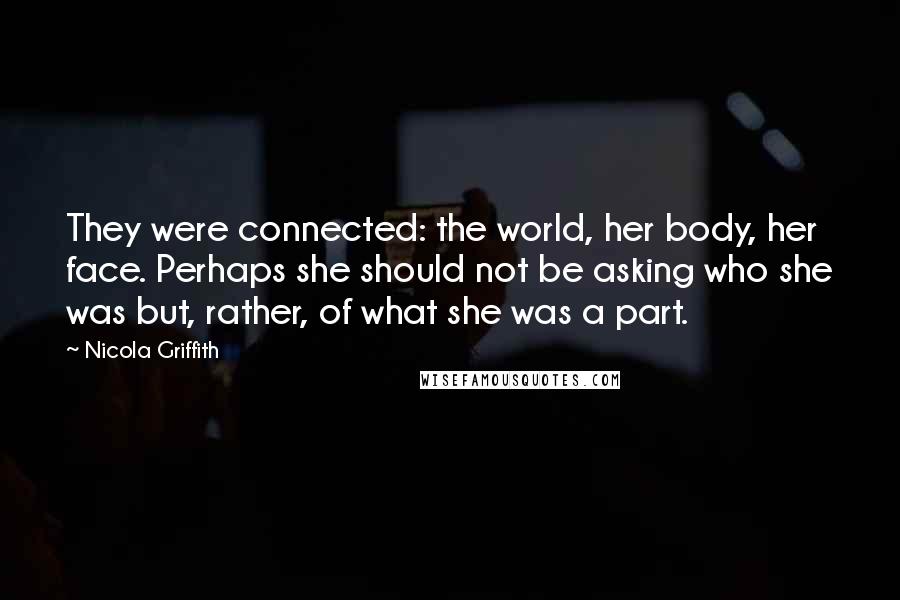 They were connected: the world, her body, her face. Perhaps she should not be asking who she was but, rather, of what she was a part.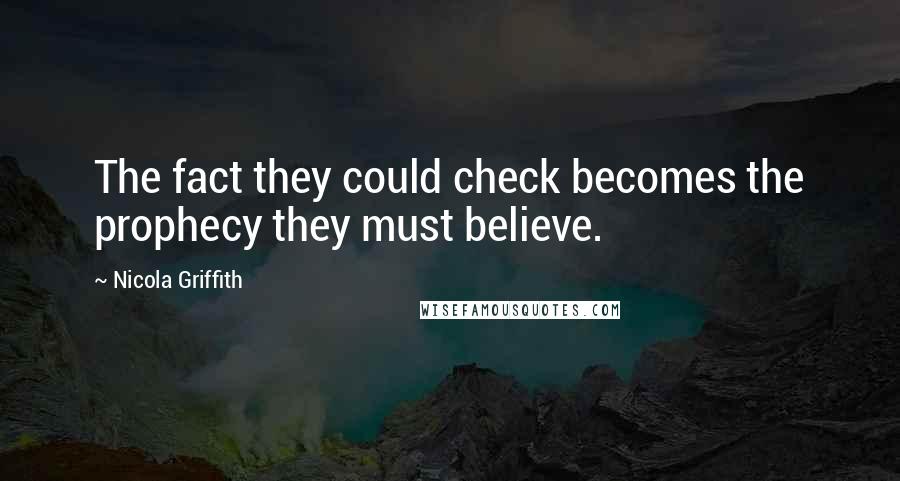 The fact they could check becomes the prophecy they must believe.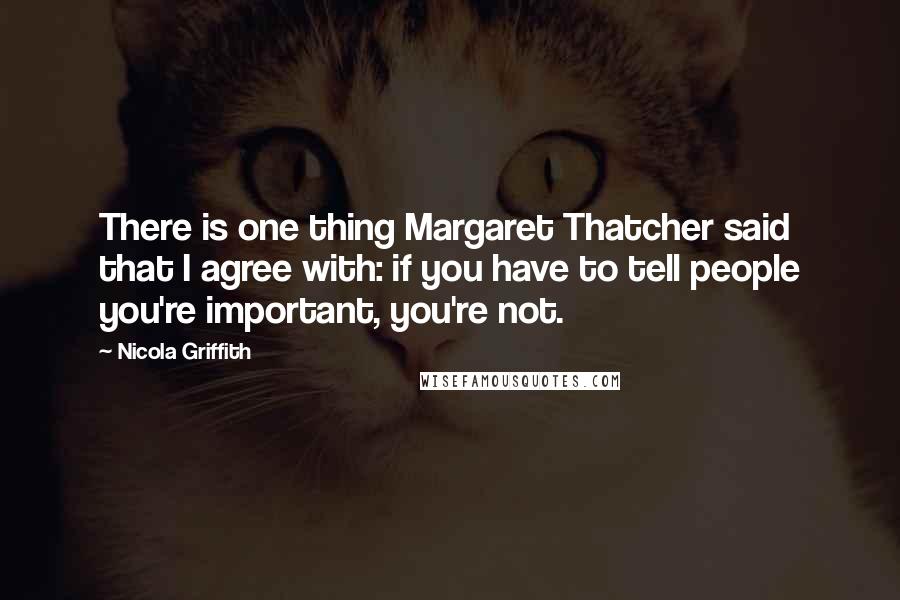 There is one thing Margaret Thatcher said that I agree with: if you have to tell people you're important, you're not.