The Gods Themselves Quotes
Collection of top 29 famous quotes about The Gods Themselves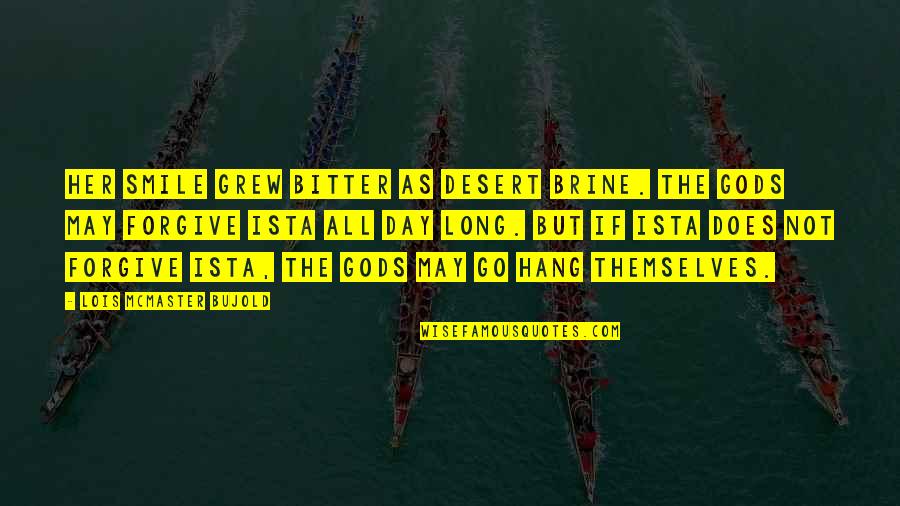 Her smile grew bitter as desert brine. The gods may forgive Ista all day long. But if Ista does not forgive Ista, the gods may go hang themselves.
—
Lois McMaster Bujold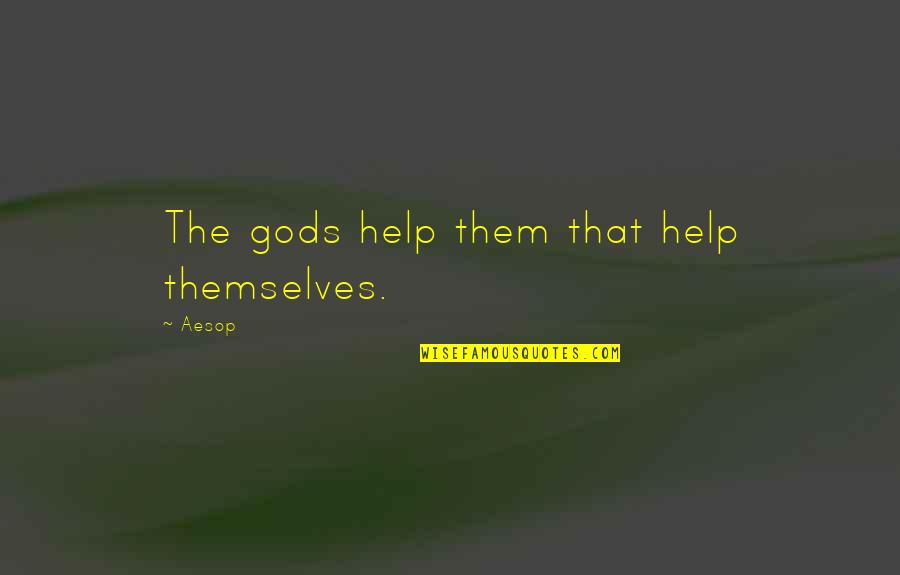 The gods help them that help themselves.
—
Aesop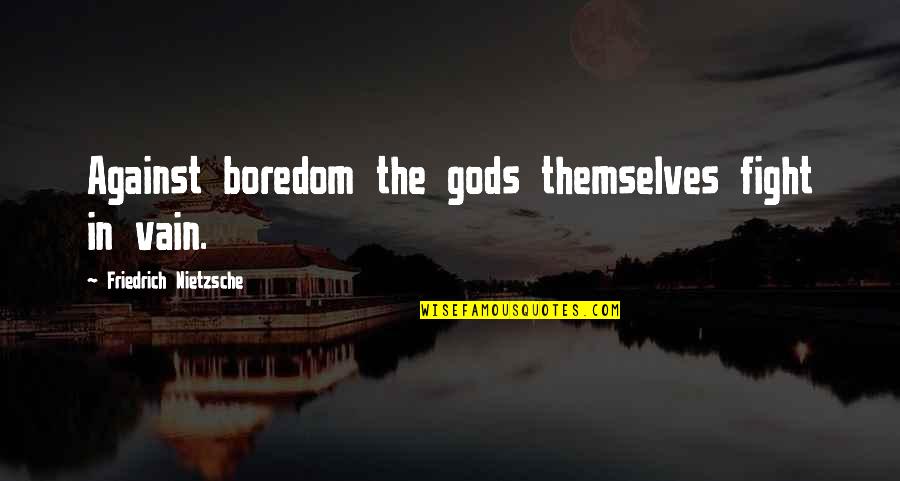 Against boredom the gods themselves fight in vain.
—
Friedrich Nietzsche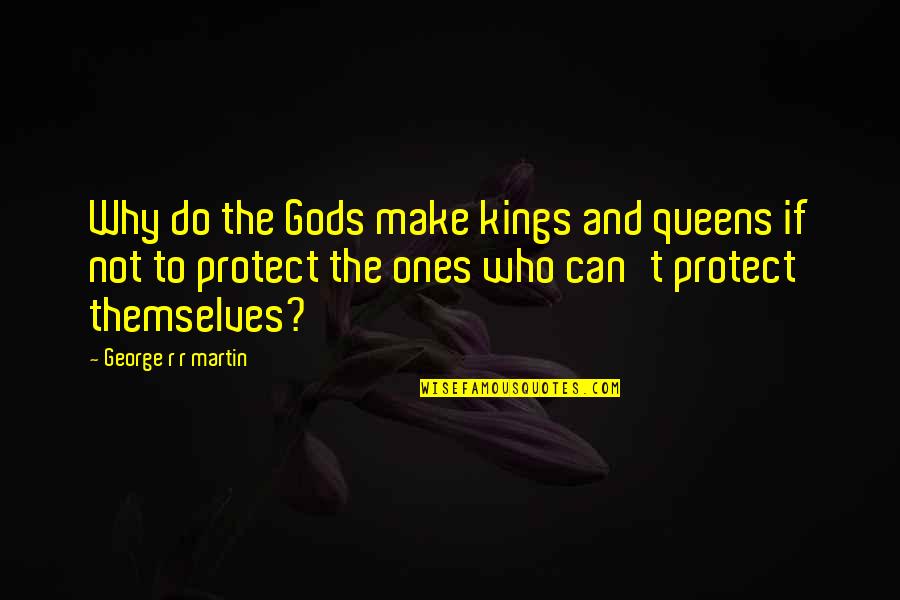 Why do the Gods make kings and queens if not to protect the ones who can't protect themselves?
—
George R R Martin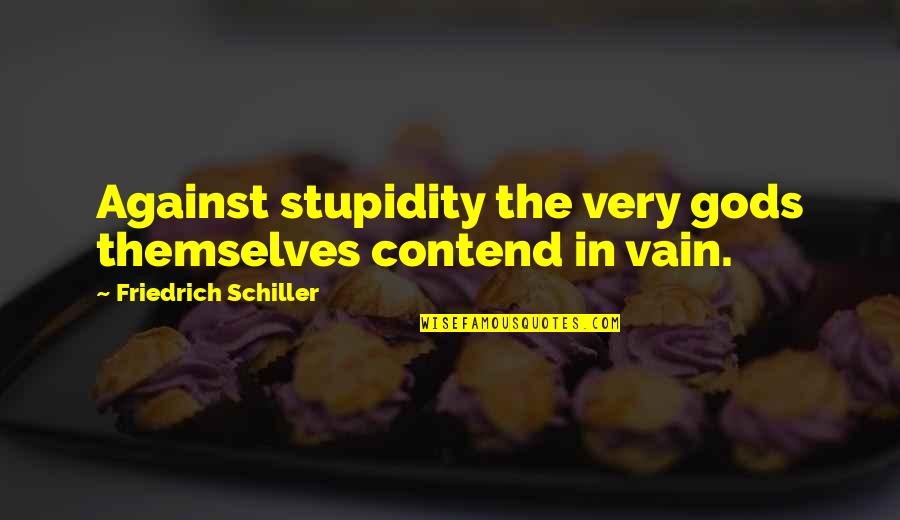 Against stupidity the very gods themselves contend in vain. —
Friedrich Schiller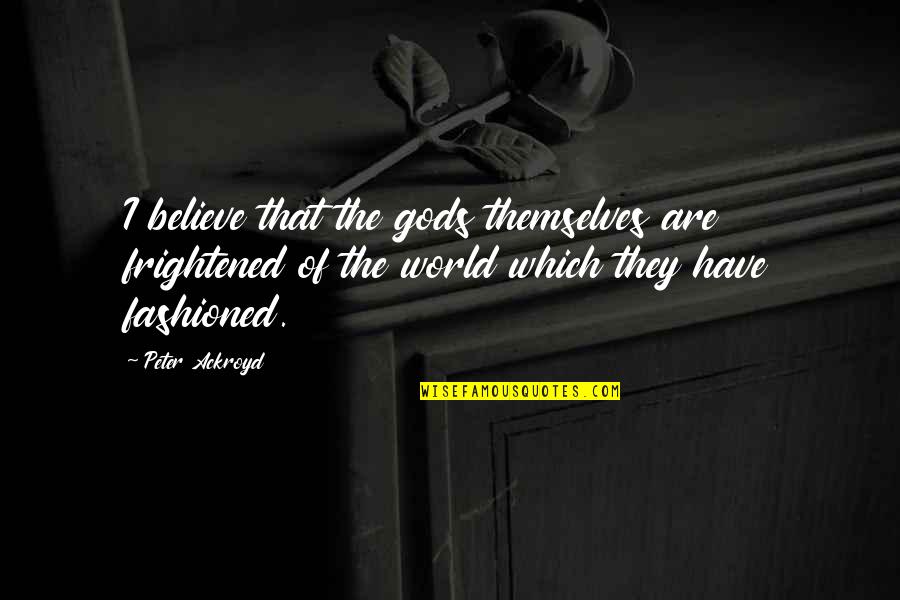 I believe that
the gods themselves
are frightened of the world which they have fashioned. —
Peter Ackroyd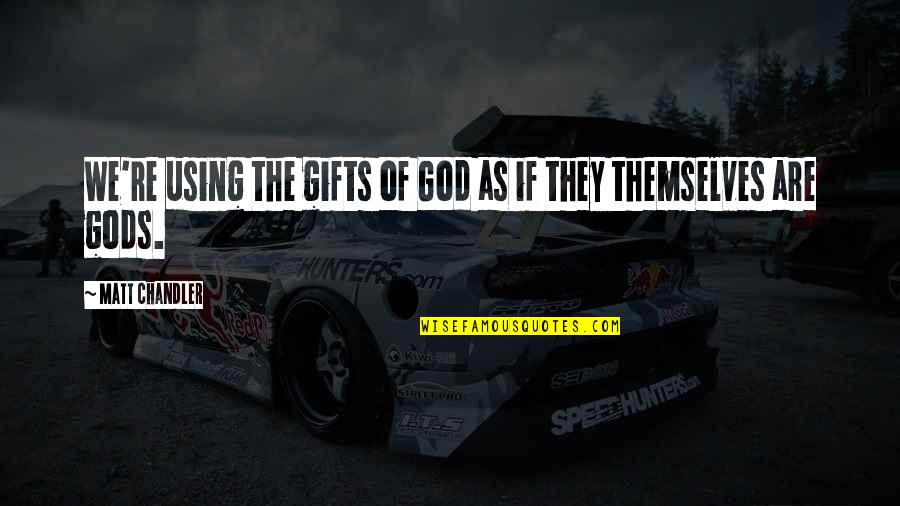 We're using the gifts of God as if they themselves are gods. —
Matt Chandler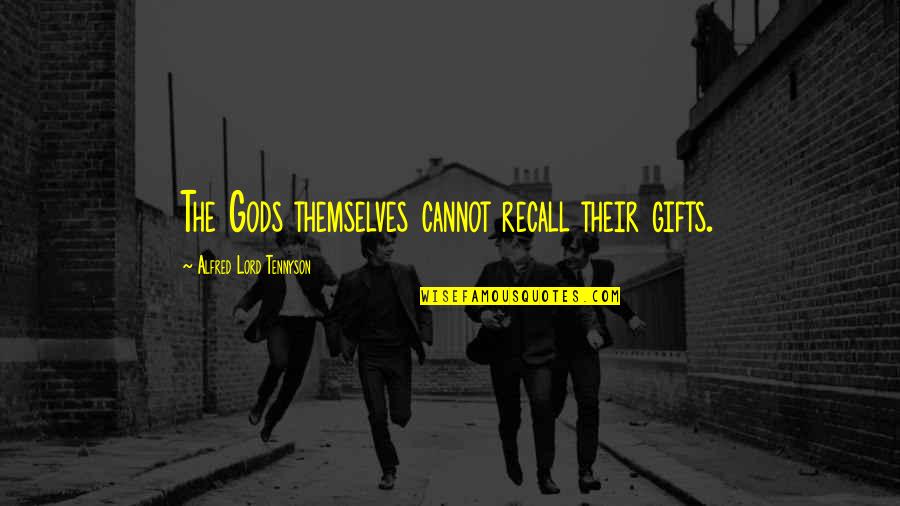 The Gods themselves cannot recall their gifts. —
Alfred Lord Tennyson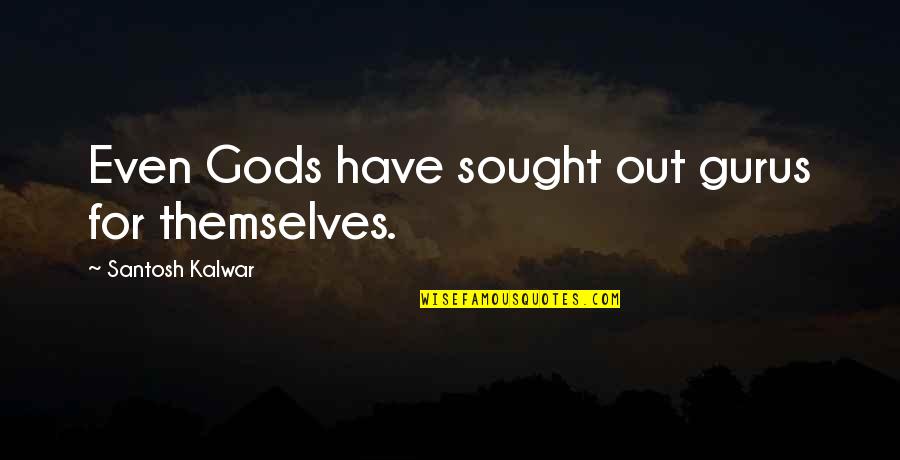 Even Gods have sought out gurus for themselves. —
Santosh Kalwar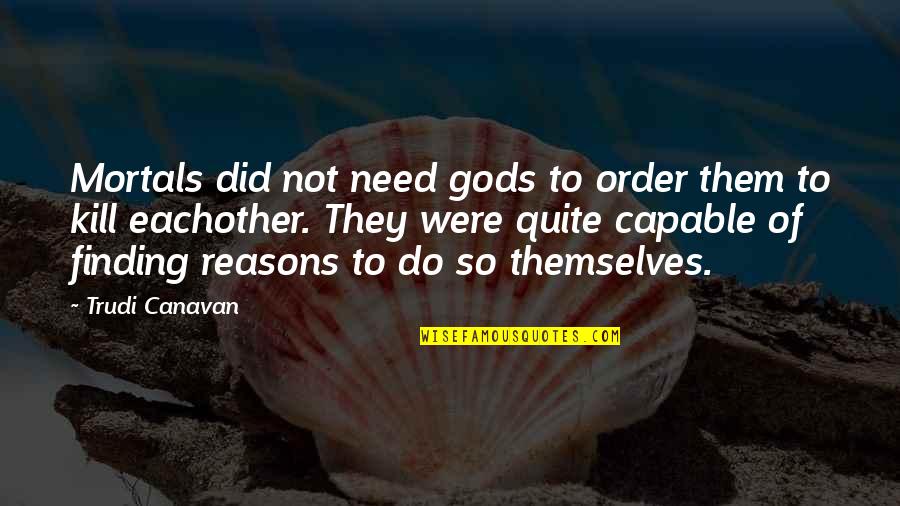 Mortals did not need gods to order them to kill eachother. They were quite capable of finding reasons to do so themselves. —
Trudi Canavan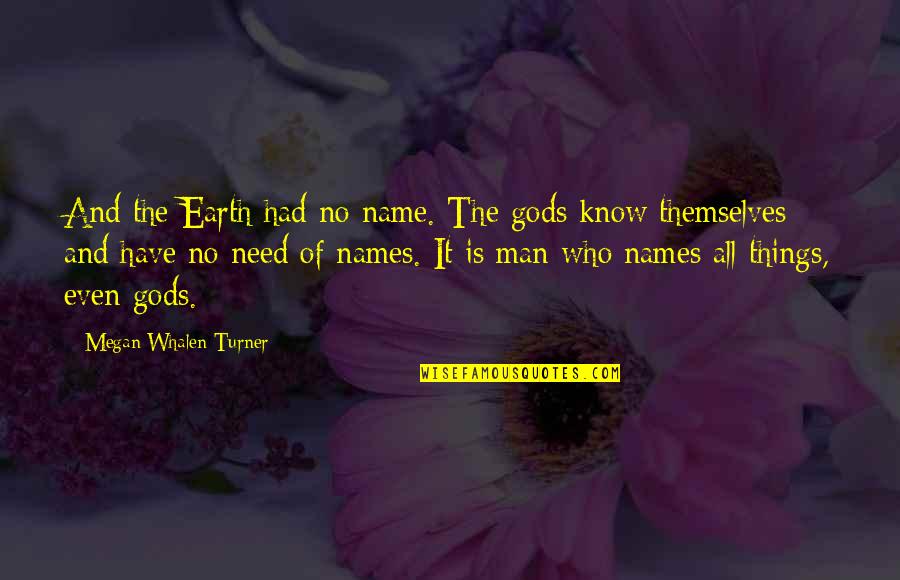 And the Earth had no name. The gods know themselves and have no need of names. It is man who names all things, even gods. —
Megan Whalen Turner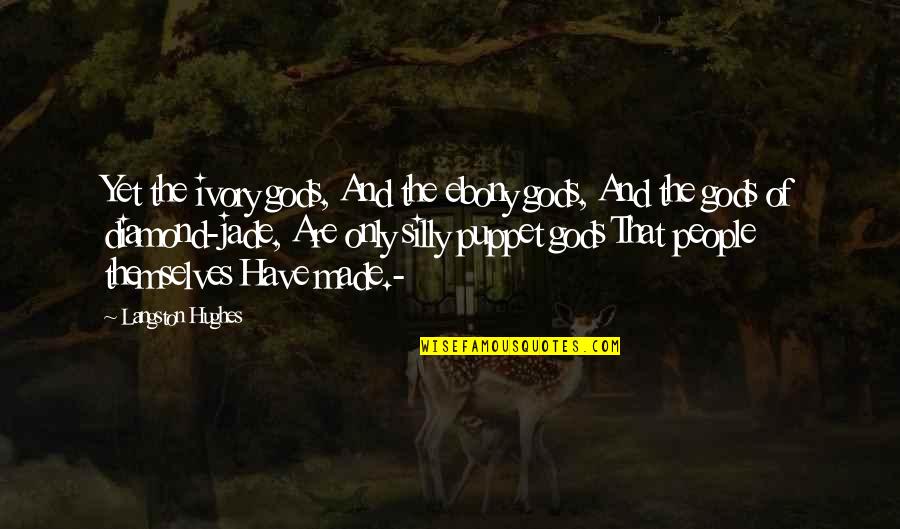 Yet the ivory gods, And the ebony gods, And the gods of diamond-jade, Are only silly puppet gods That people themselves Have made.- —
Langston Hughes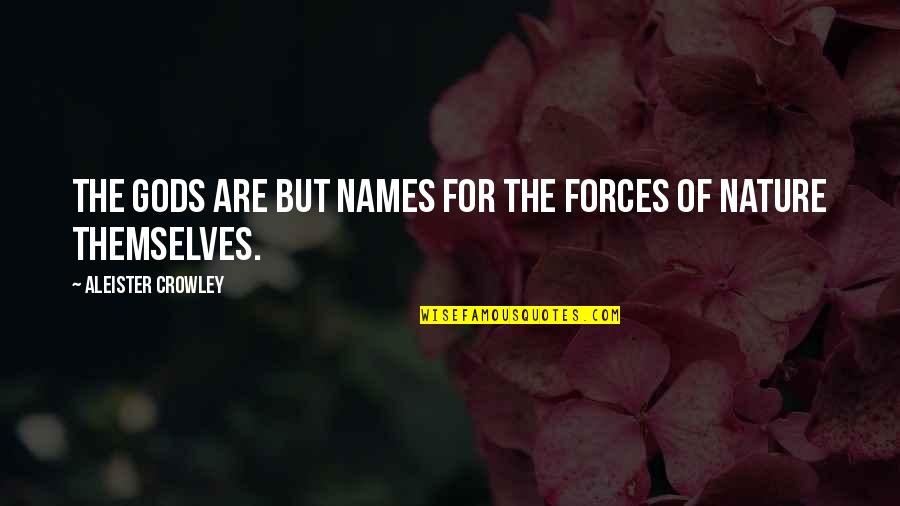 The Gods are but names for the forces of Nature themselves. —
Aleister Crowley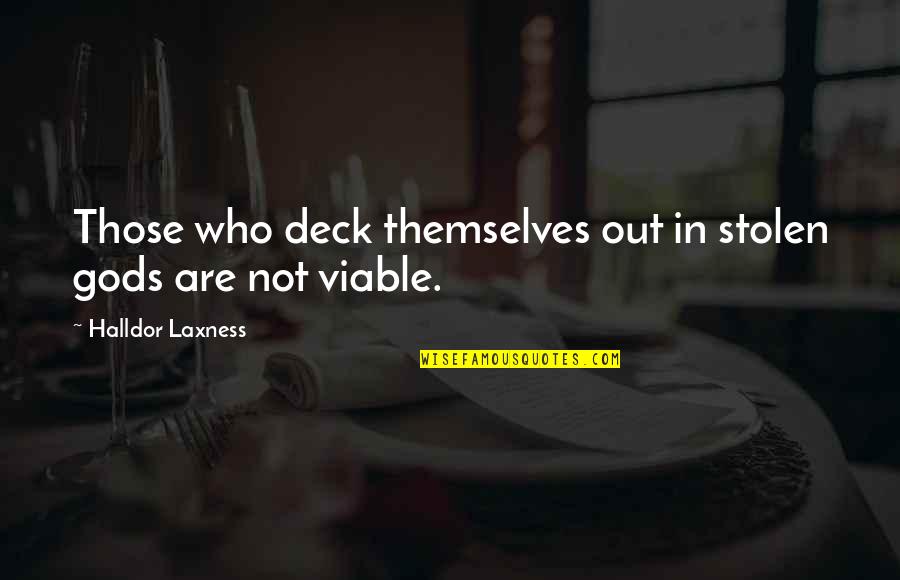 Those who deck themselves out in stolen gods are not viable. —
Halldor Laxness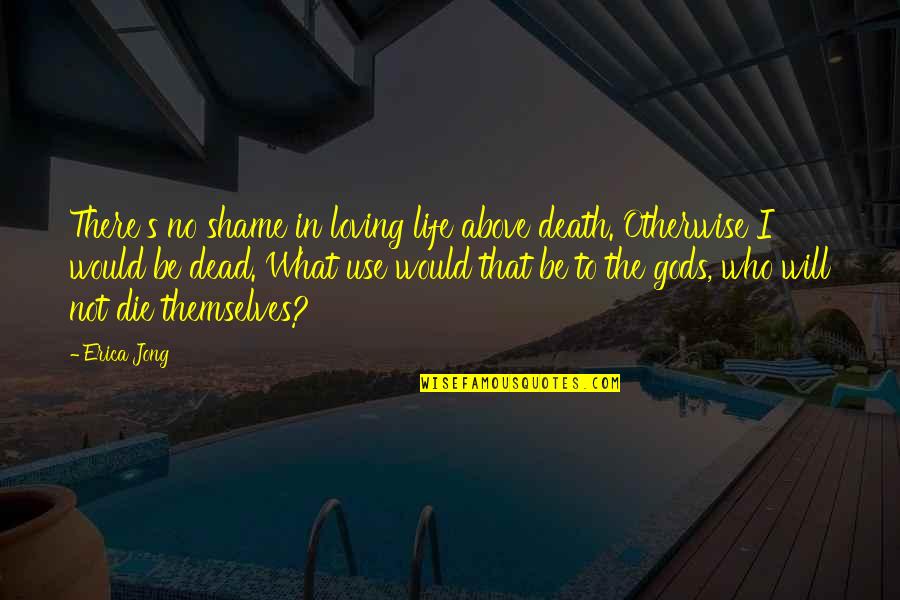 There's no shame in loving life above death. Otherwise I would be dead. What use would that be to the gods, who will not die themselves? —
Erica Jong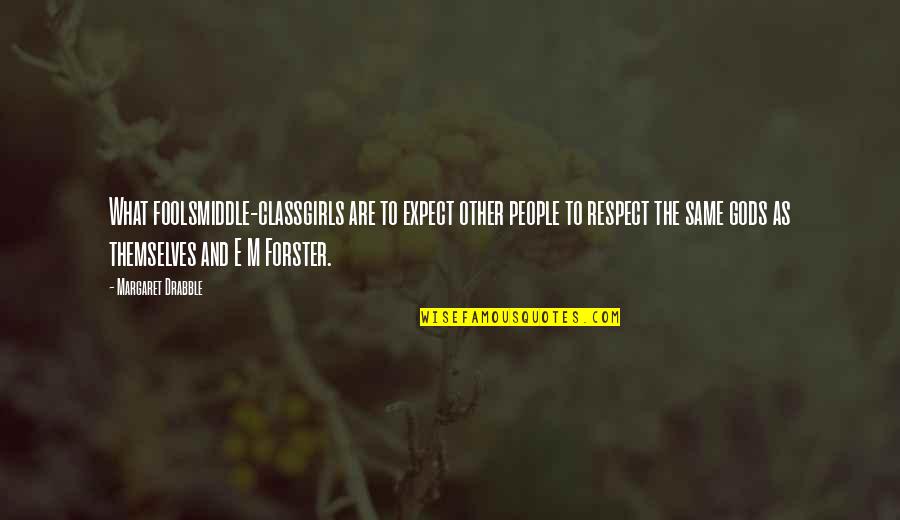 What foolsmiddle-classgirls are to expect other people to respect the same gods as themselves and E M Forster. —
Margaret Drabble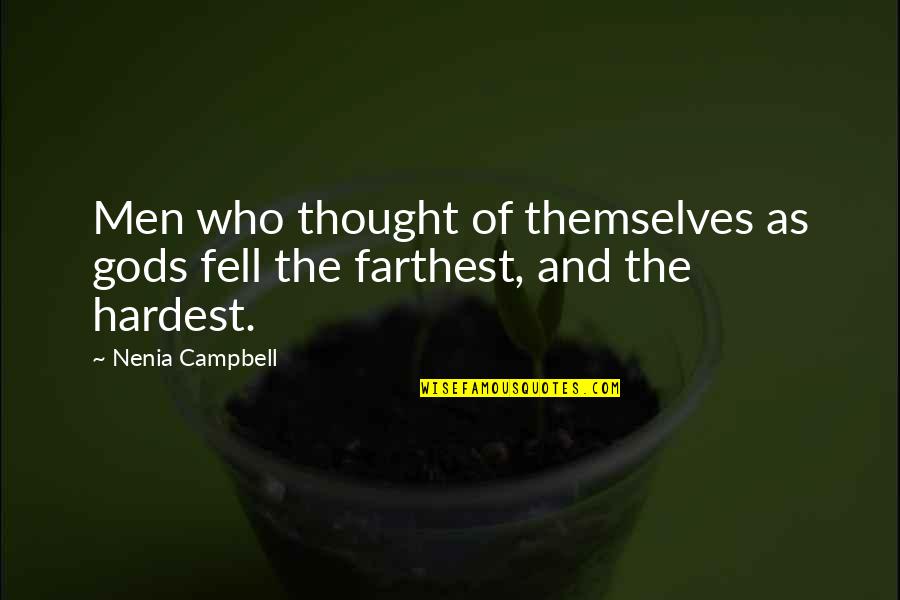 Men who thought of themselves as gods fell the farthest, and the hardest. —
Nenia Campbell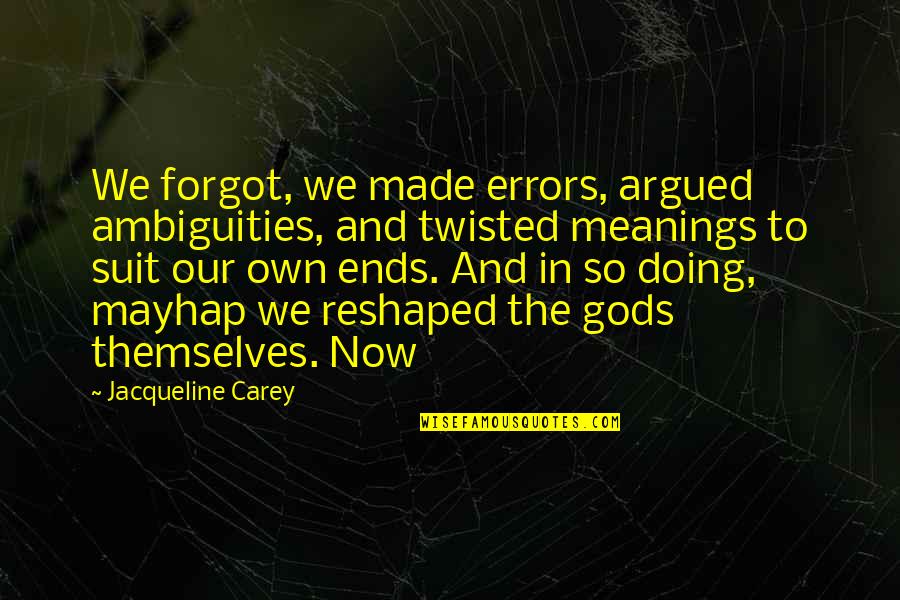 We forgot, we made errors, argued ambiguities, and twisted meanings to suit our own ends. And in so doing, mayhap we reshaped
the gods themselves
. Now —
Jacqueline Carey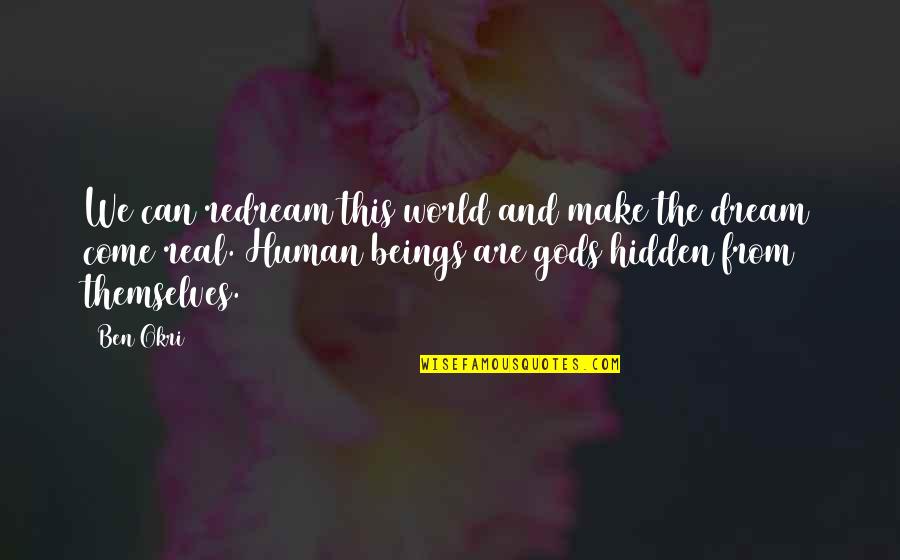 We can redream this world and make the dream come real. Human beings are gods hidden from themselves. —
Ben Okri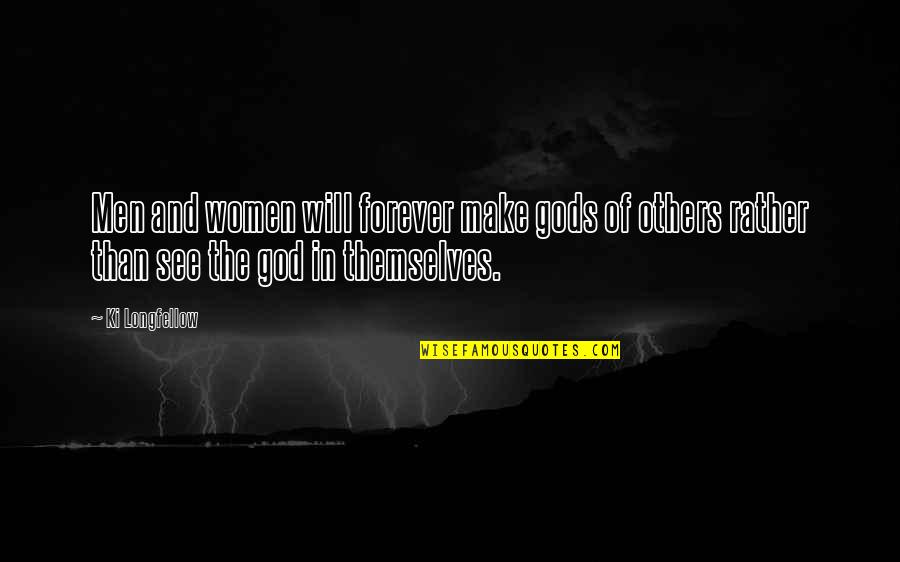 Men and women will forever make gods of others rather than see the god in themselves. —
Ki Longfellow
Nasty things, you know, gods, they don't much care for anyone other than themselves. —
Charlie Higson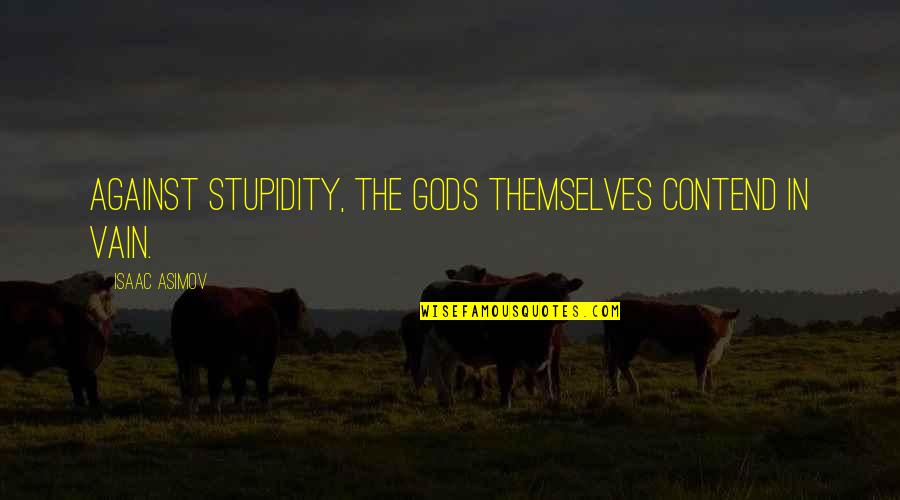 Against stupidity,
the gods themselves
contend in vain. —
Isaac Asimov
Men rarely if ever dream up a god superior to themselves. Most gods have the manners and morals of a spoiled child. —
Robert A. Heinlein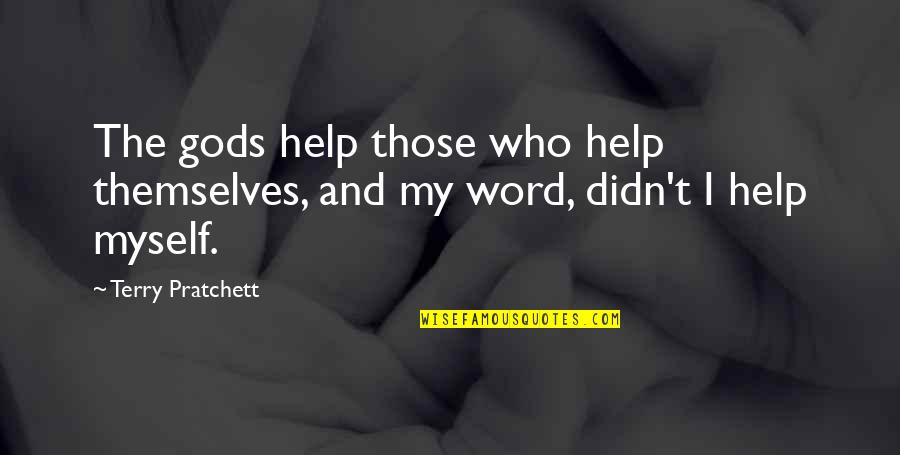 The gods help those who help themselves, and my word, didn't I help myself. —
Terry Pratchett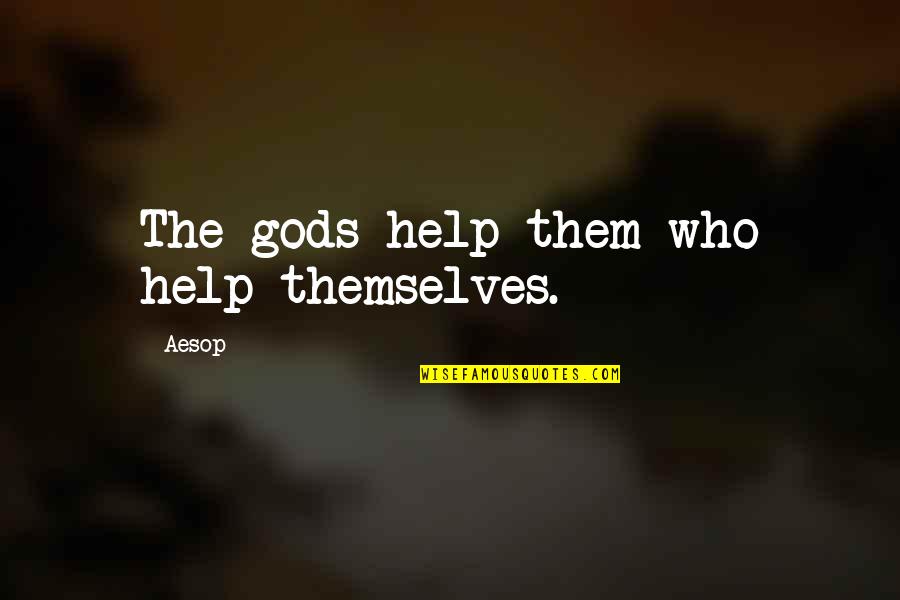 The gods help them who help themselves. —
Aesop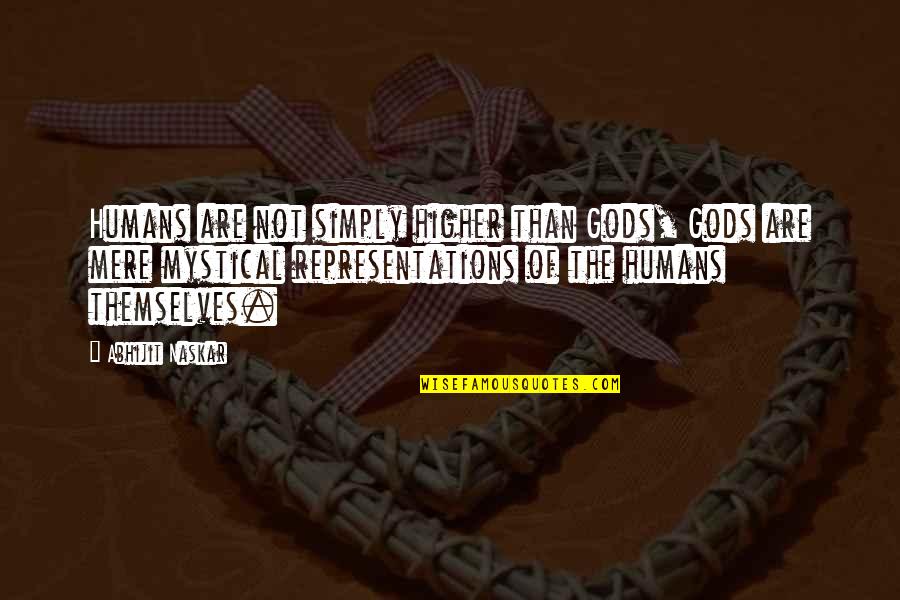 Humans are not simply higher than Gods, Gods are mere mystical representations of the humans themselves. —
Abhijit Naskar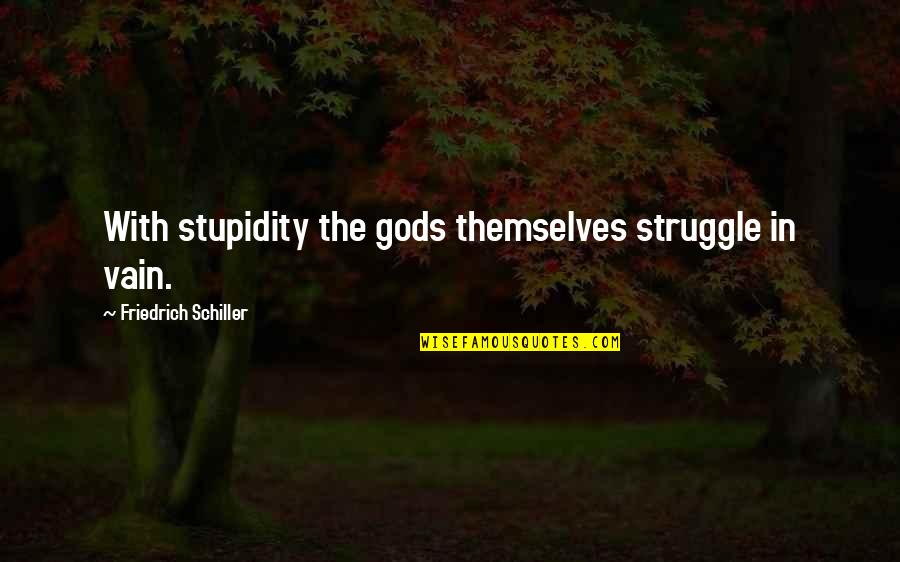 With stupidity
the gods themselves
struggle in vain. —
Friedrich Schiller