The Gift Of Music Quotes
Collection of top 34 famous quotes about The Gift Of Music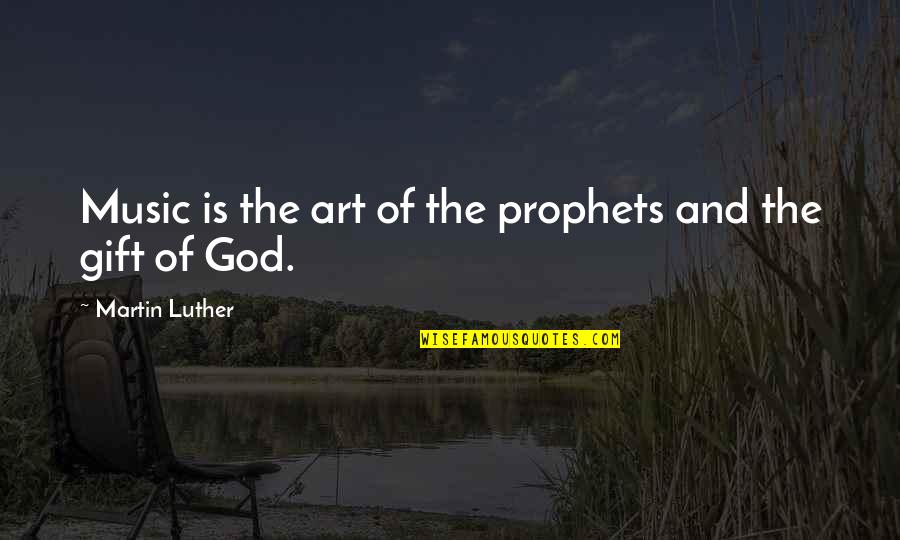 Music is the art of the prophets and the gift of God.
—
Martin Luther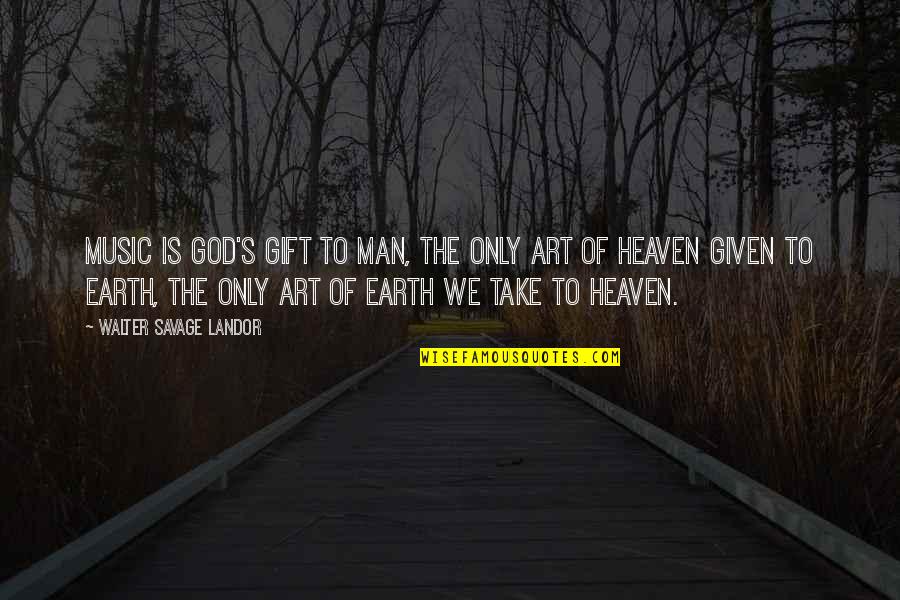 Music is God's gift to man, the only art of Heaven given to earth, the only art of earth we take to Heaven.
—
Walter Savage Landor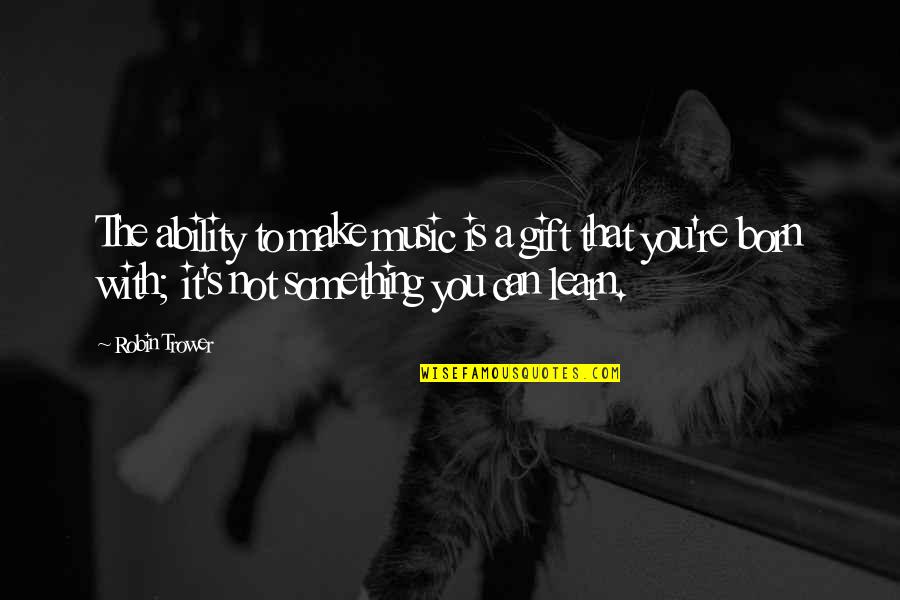 The ability to make music is a gift that you're born with; it's not something you can learn.
—
Robin Trower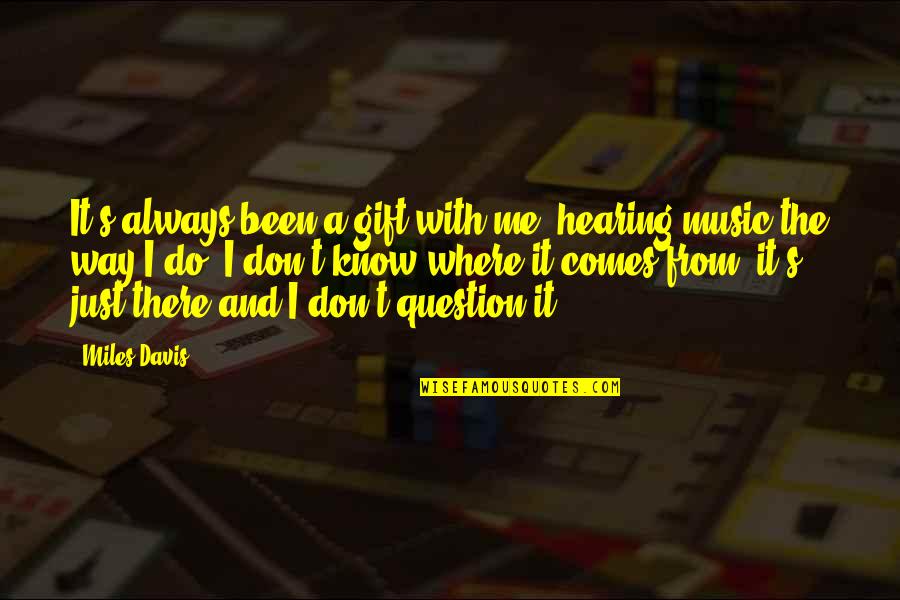 It's always been a gift with me, hearing music the way I do. I don't know where it comes from, it's just there and I don't question it.
—
Miles Davis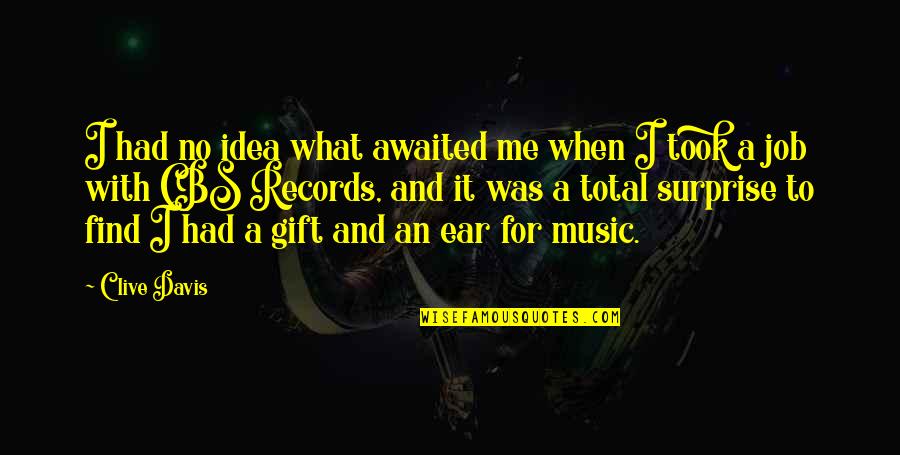 I had no idea what awaited me when I took a job with CBS Records, and it was a total surprise to find I had a gift and an ear for music.
—
Clive Davis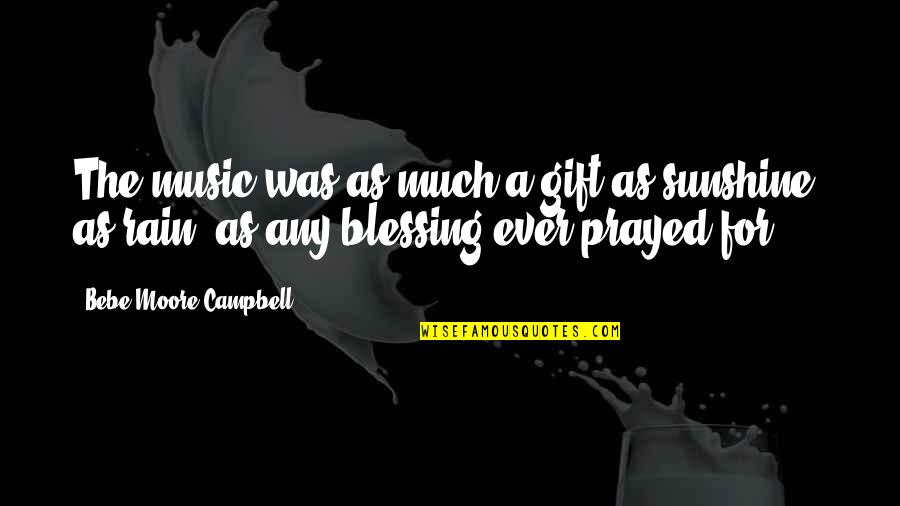 The music was as much a gift as sunshine, as rain, as any blessing ever prayed for.
—
Bebe Moore Campbell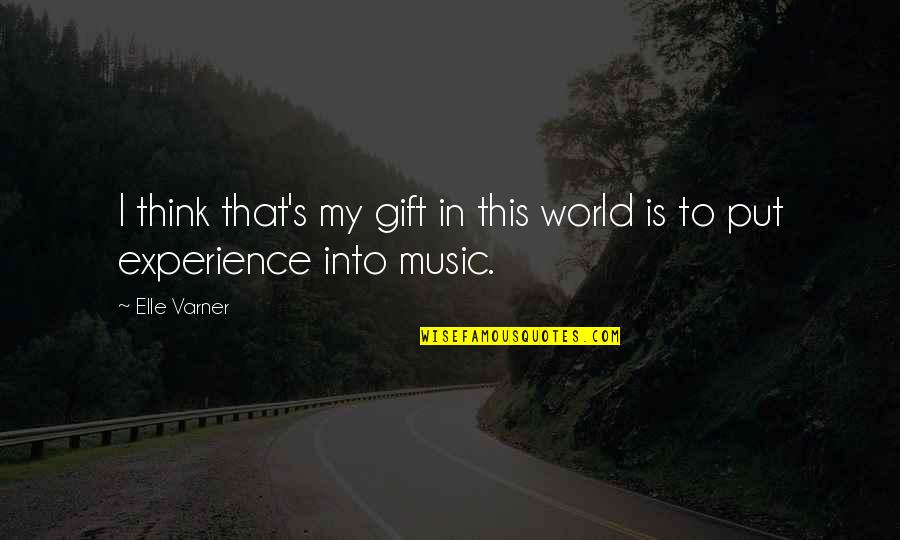 I think that's my gift in this world is to put experience into music.
—
Elle Varner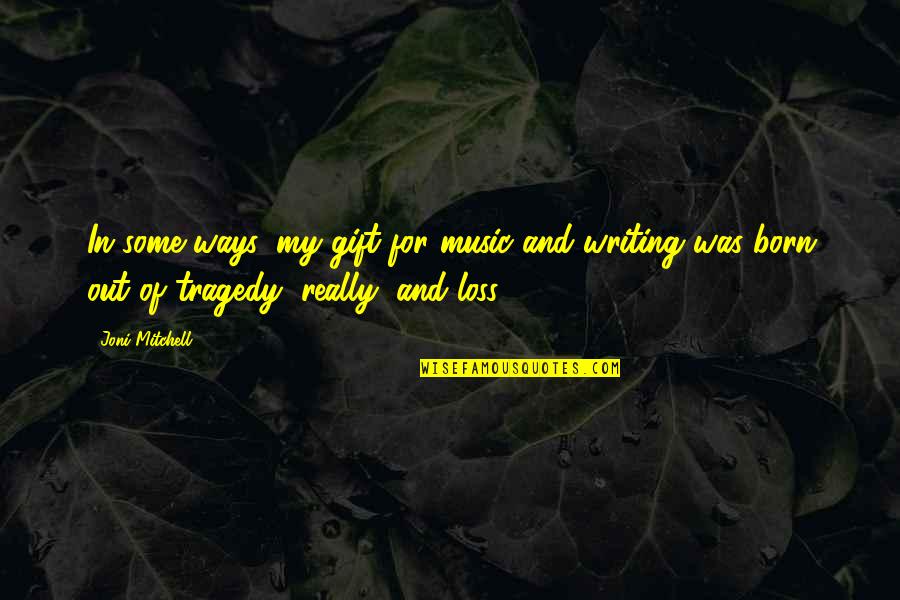 In some ways, my gift for music and writing was born out of tragedy, really, and loss.
—
Joni Mitchell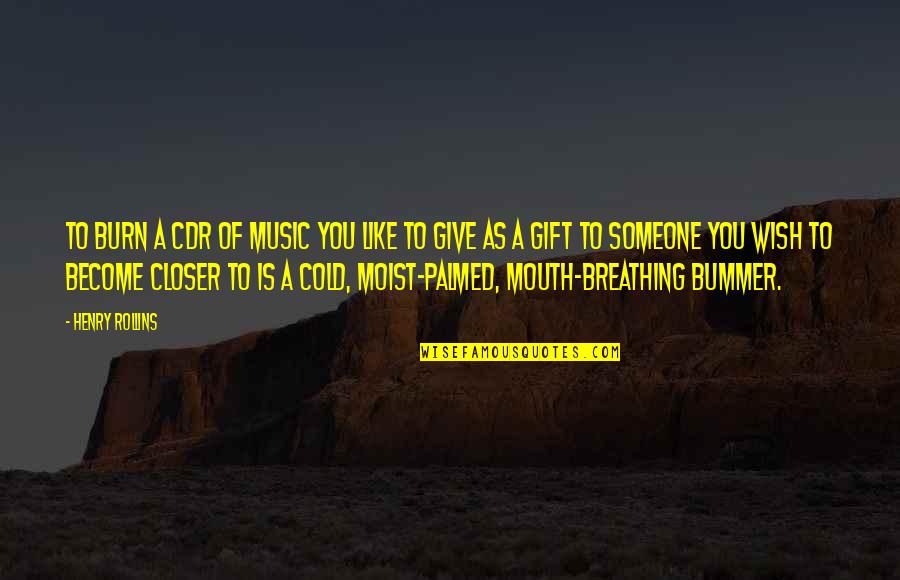 To burn a CDR of music you like to give as a gift to someone you wish to become closer to is a cold, moist-palmed, mouth-breathing bummer.
—
Henry Rollins
My music is L-O-V-E because it's a gift, and you only give something when you feel it deeply. —
Klaus Nomi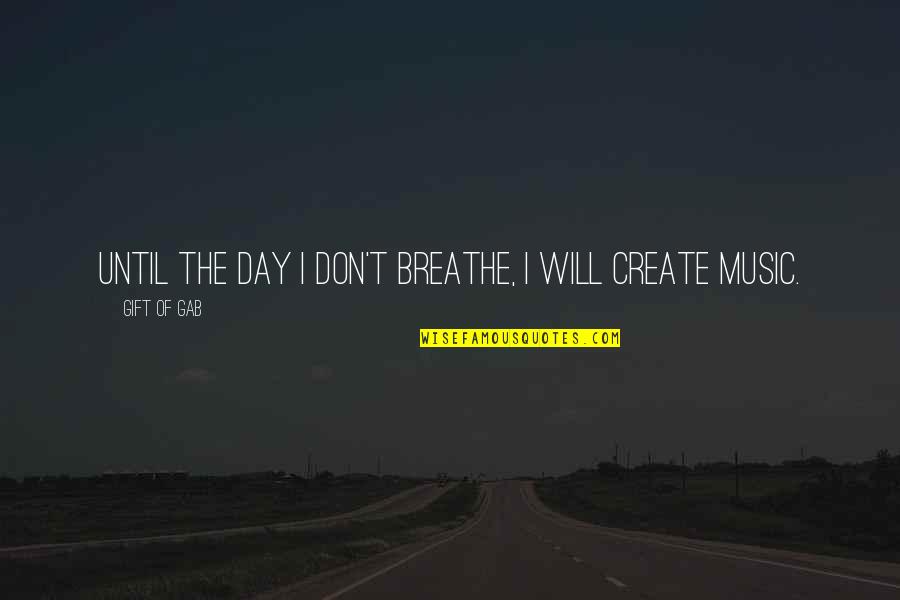 Until the day I don't breathe, I will create music. —
Gift Of Gab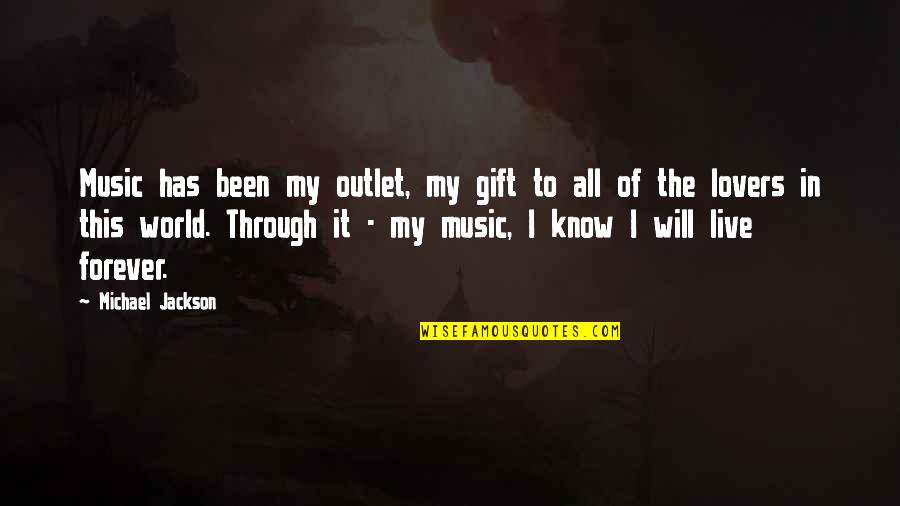 Music has been my outlet, my gift to all of the lovers in this world. Through it - my music, I know I will live forever. —
Michael Jackson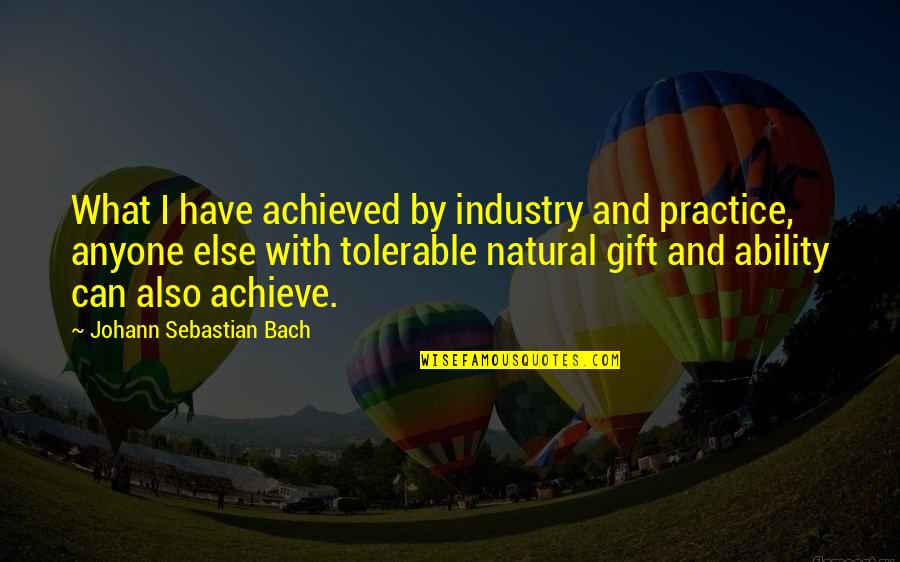 What I have achieved by industry and practice, anyone else with tolerable natural gift and ability can also achieve. —
Johann Sebastian Bach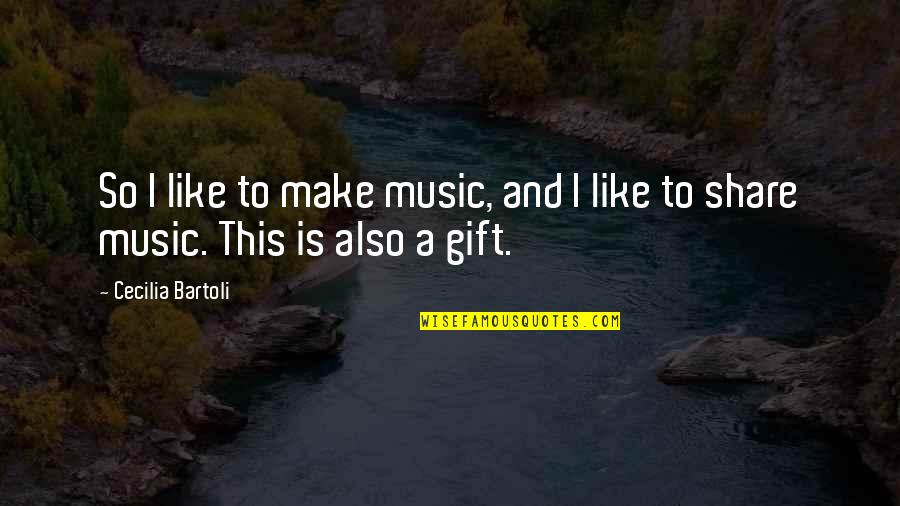 So I like to make music, and I like to share music. This is also a gift. —
Cecilia Bartoli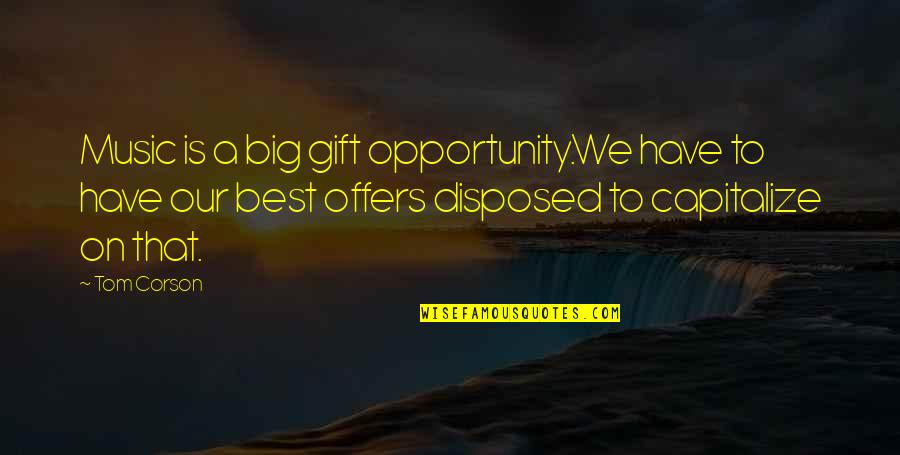 Music is a big gift opportunity.We have to have our best offers disposed to capitalize on that. —
Tom Corson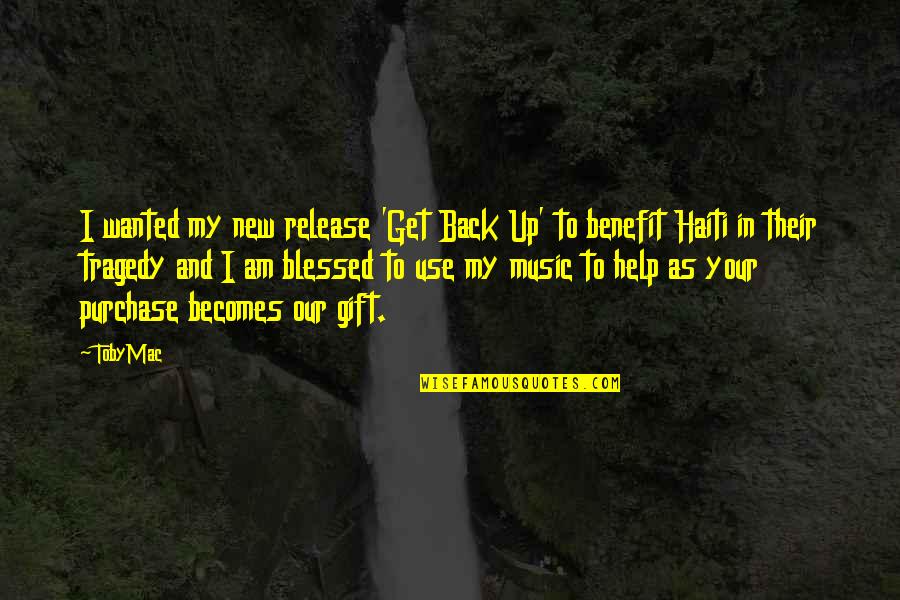 I wanted my new release 'Get Back Up' to benefit Haiti in their tragedy and I am blessed to use my music to help as your purchase becomes our gift. —
TobyMac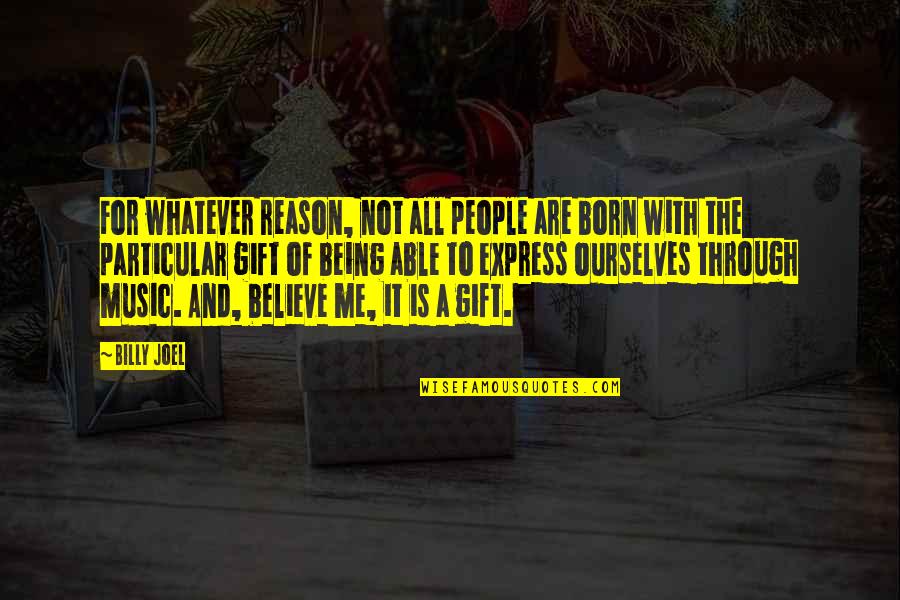 For whatever reason, not all people are born with the particular gift of being able to express ourselves through music. And, believe me, it is a gift. —
Billy Joel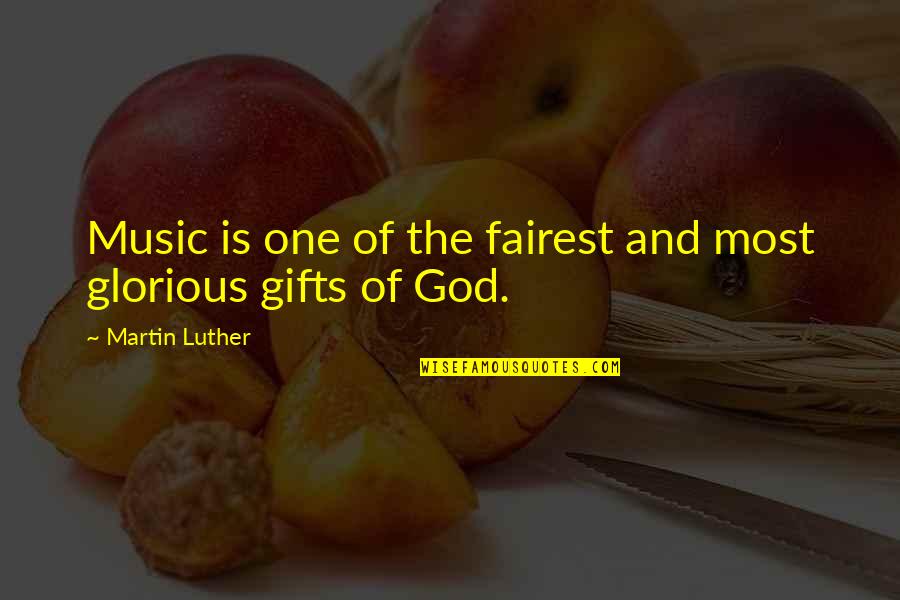 Music is one of the fairest and most glorious gifts of God. —
Martin Luther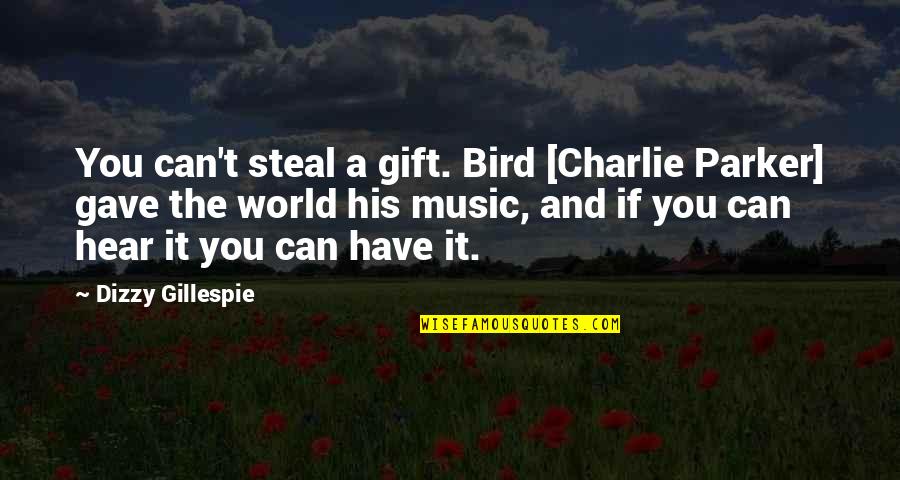 You can't steal a gift. Bird [Charlie Parker] gave the world his music, and if you can hear it you can have it. —
Dizzy Gillespie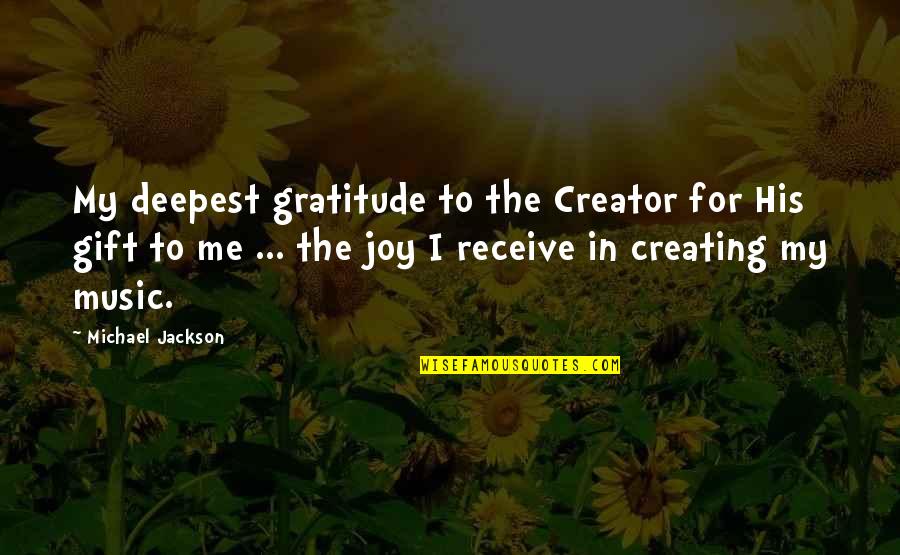 My deepest gratitude to the Creator for His gift to me ... the joy I receive in creating my music. —
Michael Jackson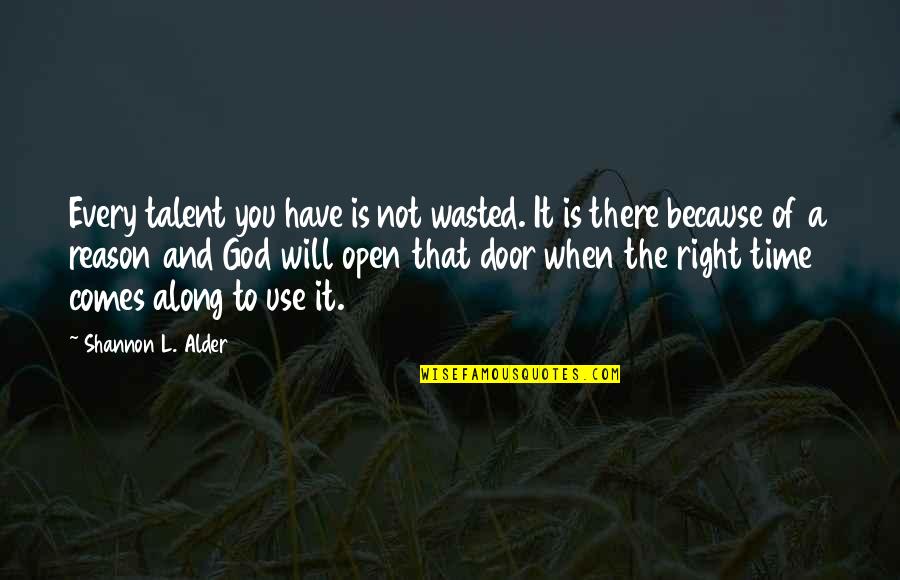 Every talent you have is not wasted. It is there because of a reason and God will open that door when the right time comes along to use it. —
Shannon L. Alder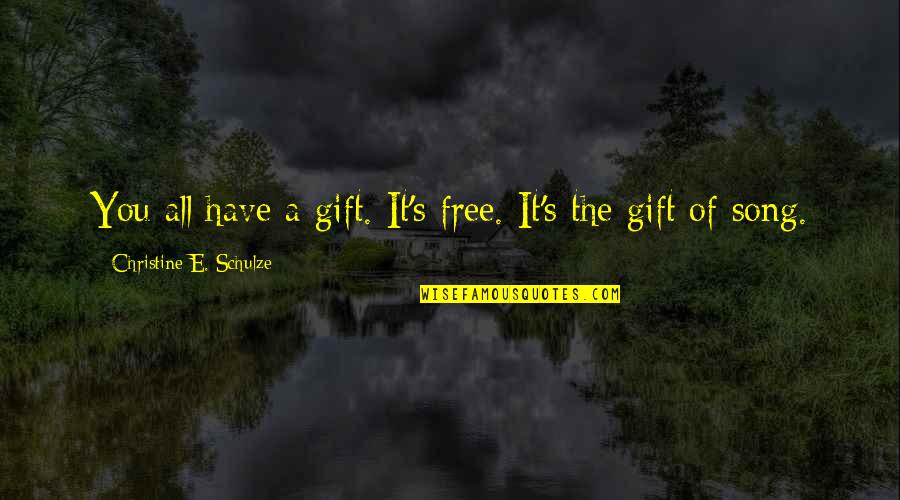 You all have a gift. It's free. It's the gift of song. —
Christine E. Schulze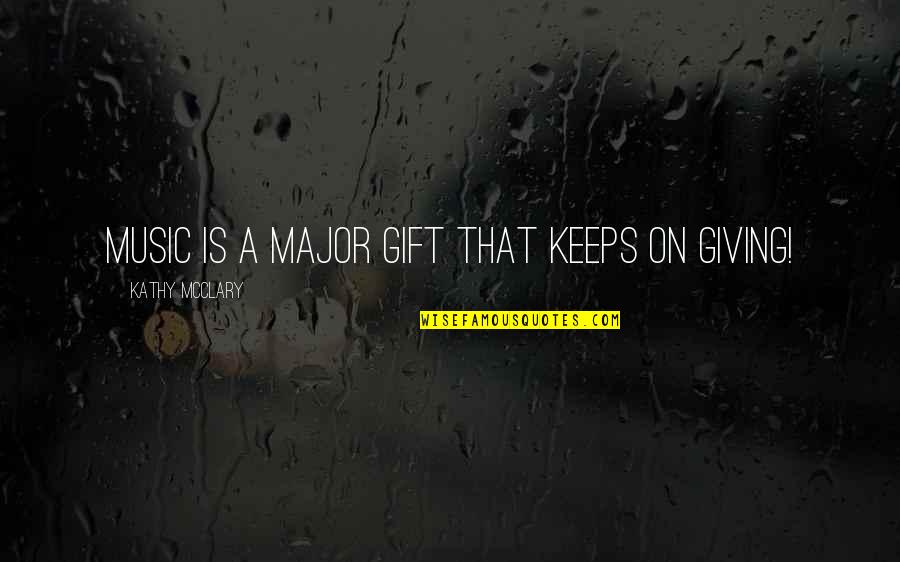 Music is a major gift that keeps on giving! —
Kathy McClary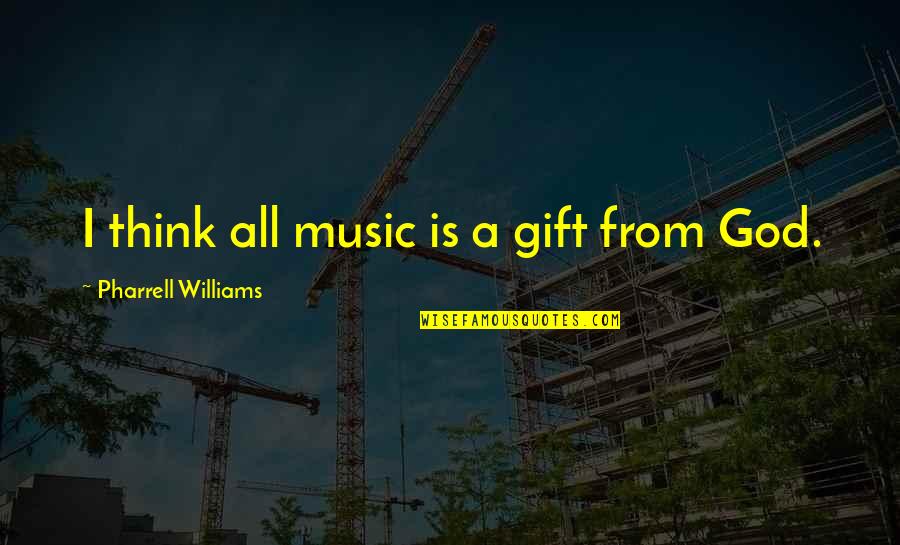 I think all music is a gift from God. —
Pharrell Williams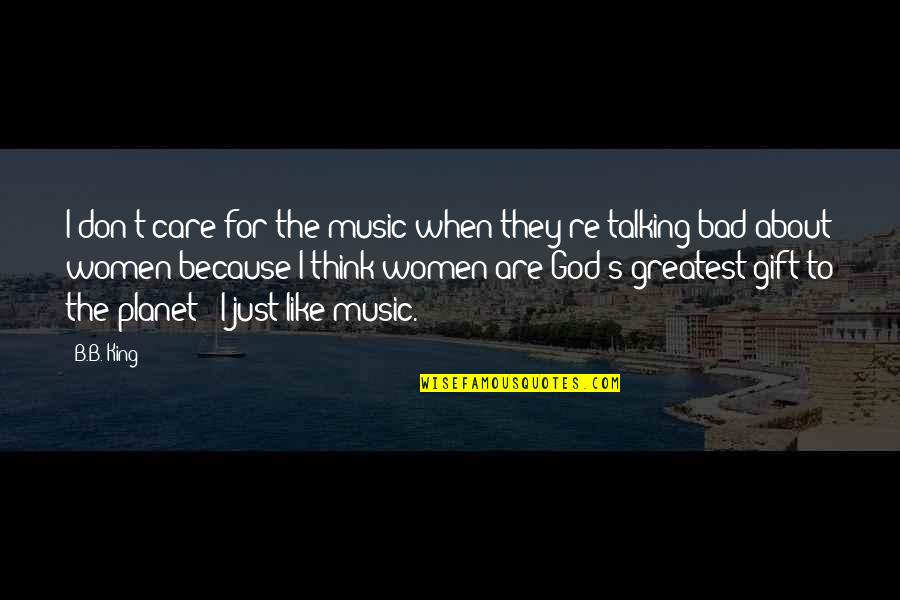 I don't care for the music when they're talking bad about women because I think women are God's greatest gift to the planet - I just like music. —
B.B. King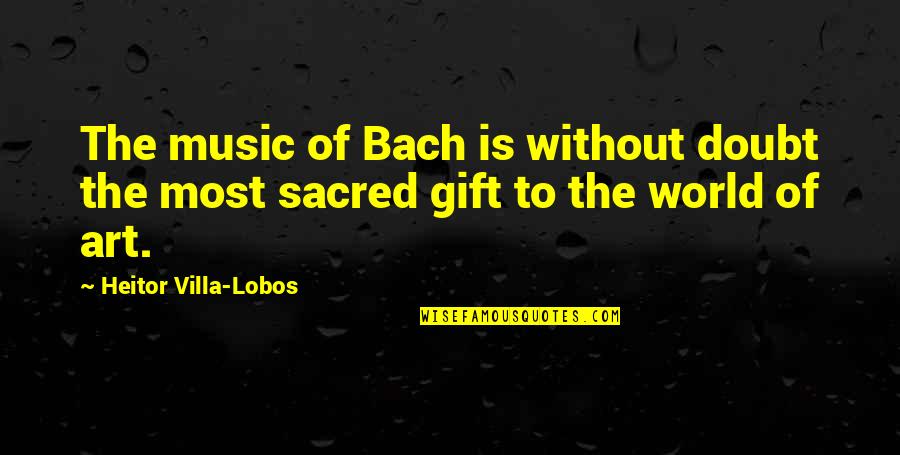 The music of Bach is without doubt the most sacred gift to the world of art. —
Heitor Villa-Lobos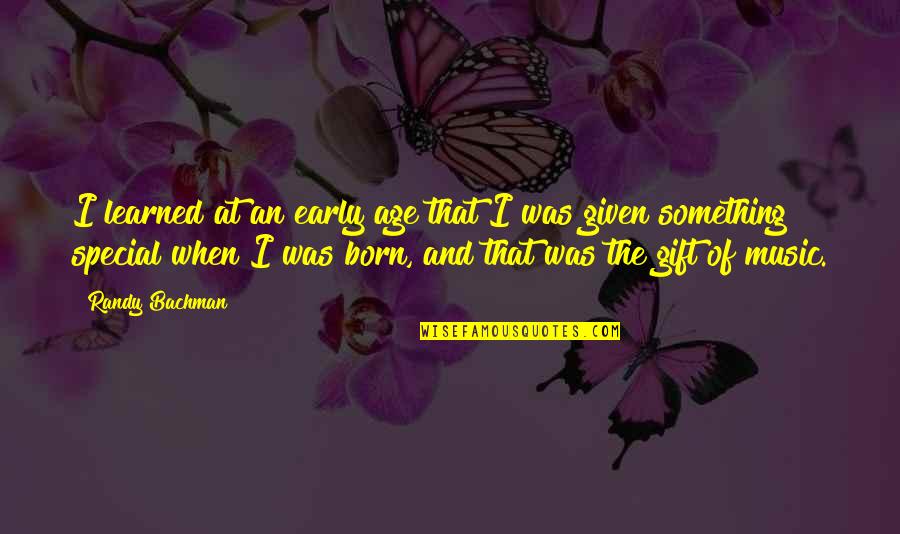 I learned at an early age that I was given something special when I was born, and that was
the gift of music
. —
Randy Bachman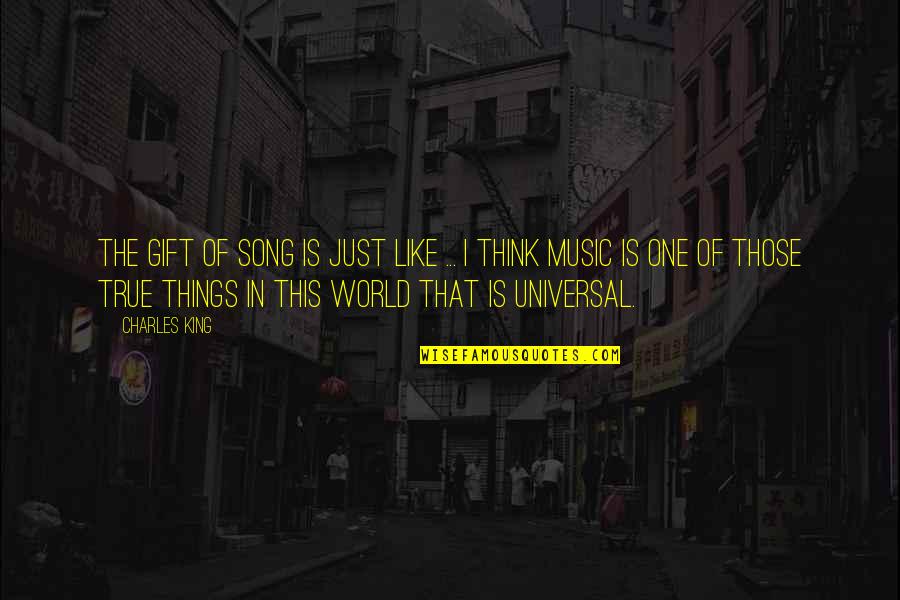 The gift of song is just like ... I think music is one of those true things in this world that is universal. —
Charles King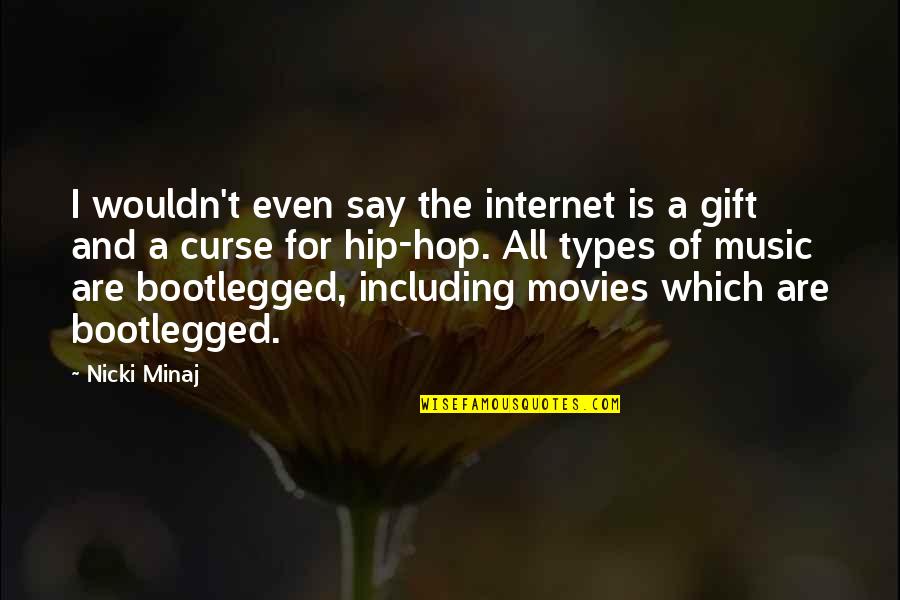 I wouldn't even say the internet is a gift and a curse for hip-hop. All types of music are bootlegged, including movies which are bootlegged. —
Nicki Minaj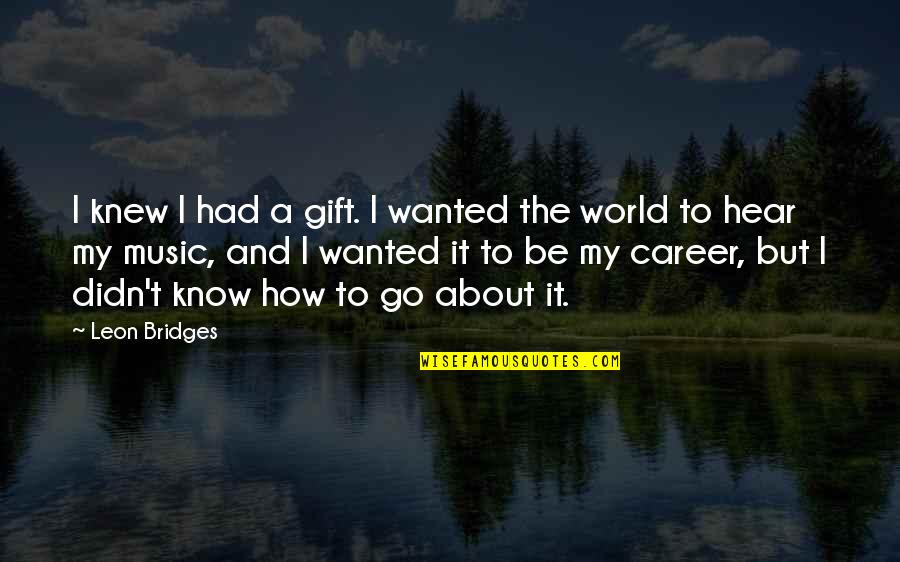 I knew I had a gift. I wanted the world to hear my music, and I wanted it to be my career, but I didn't know how to go about it. —
Leon Bridges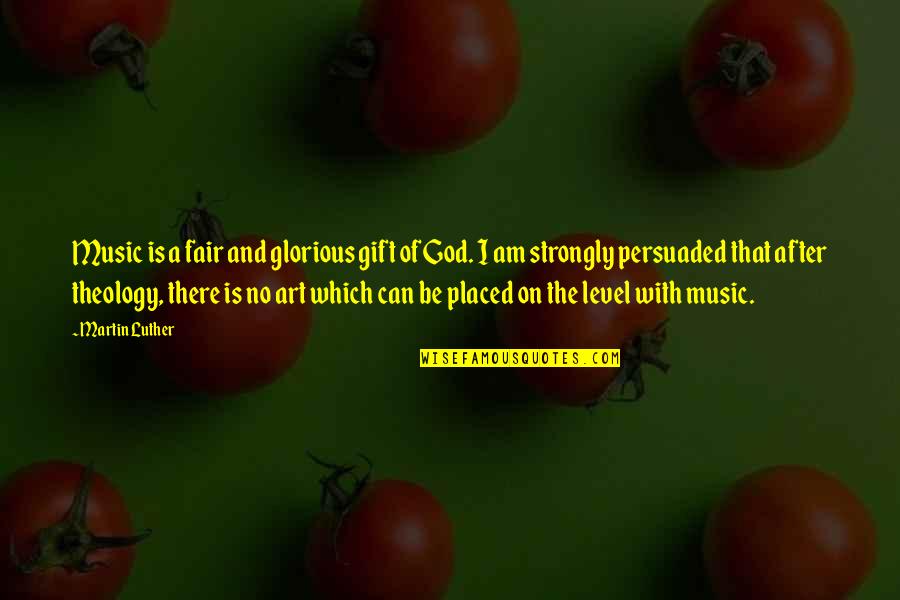 Music is a fair and glorious gift of God. I am strongly persuaded that after theology, there is no art which can be placed on the level with music. —
Martin Luther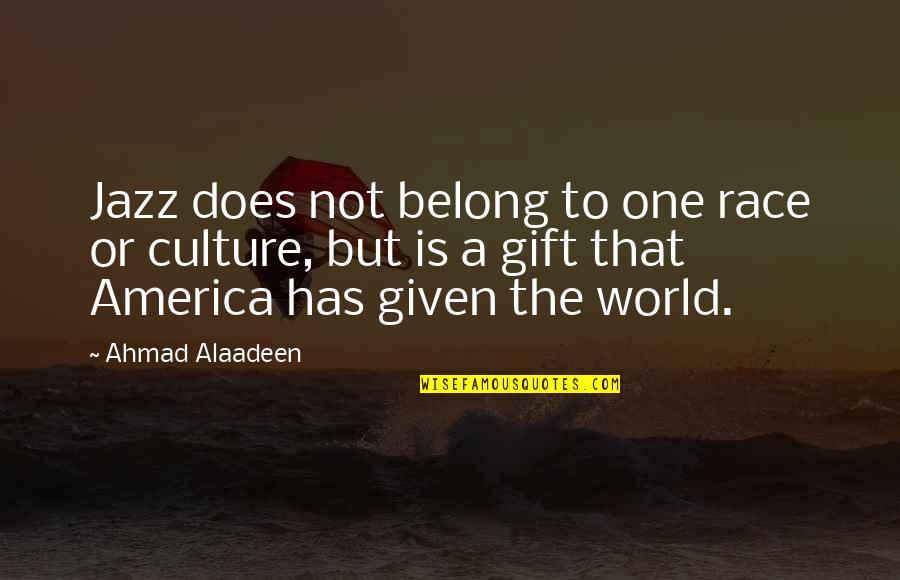 Jazz does not belong to one race or culture, but is a gift that America has given the world. —
Ahmad Alaadeen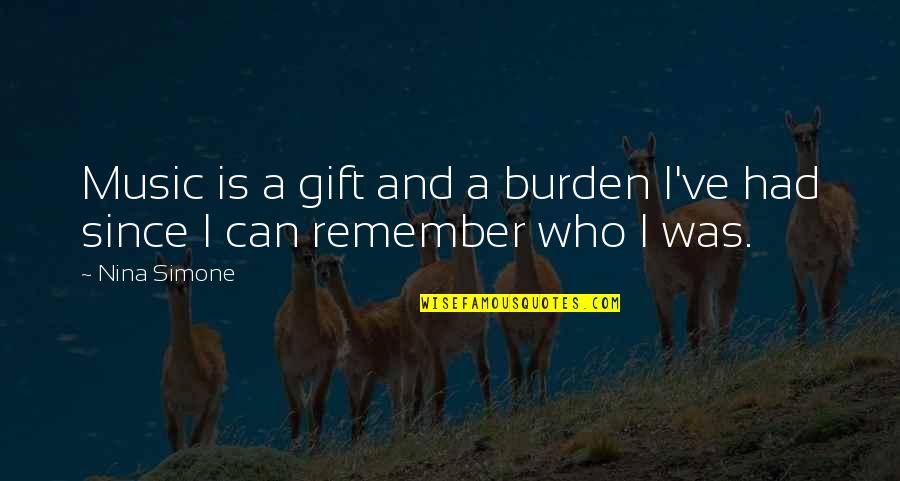 Music is a gift and a burden I've had since I can remember who I was. —
Nina Simone