The Fallen World Quotes
Collection of top 45 famous quotes about The Fallen World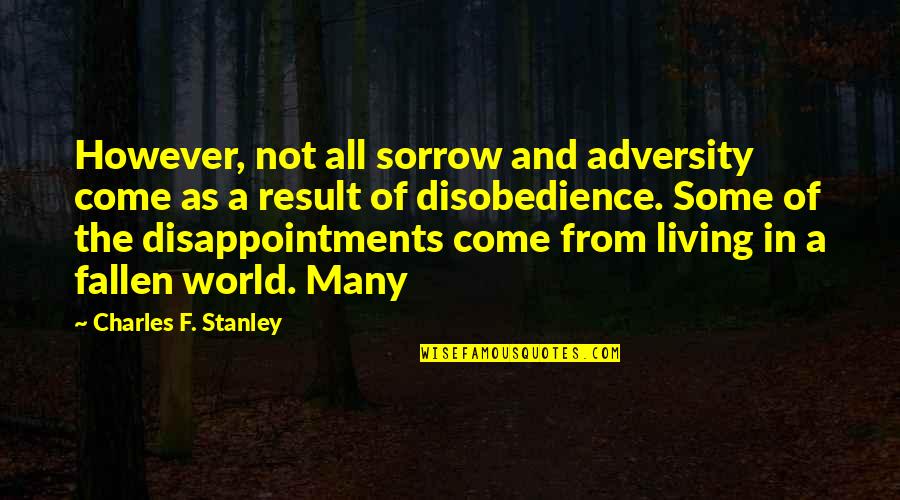 However, not all sorrow and adversity come as a result of disobedience. Some of the disappointments come from living in a fallen world. Many
—
Charles F. Stanley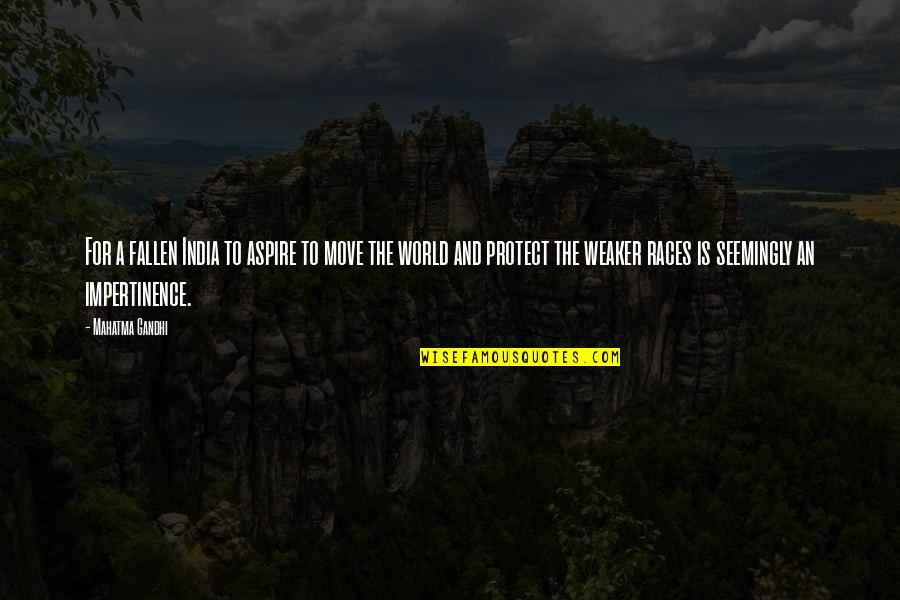 For a fallen India to aspire to move the world and protect the weaker races is seemingly an impertinence.
—
Mahatma Gandhi
God has chosen to let you live in this fallen world because he plans to employ the difficulties of it to continue and complete his work in you.
—
Paul David Tripp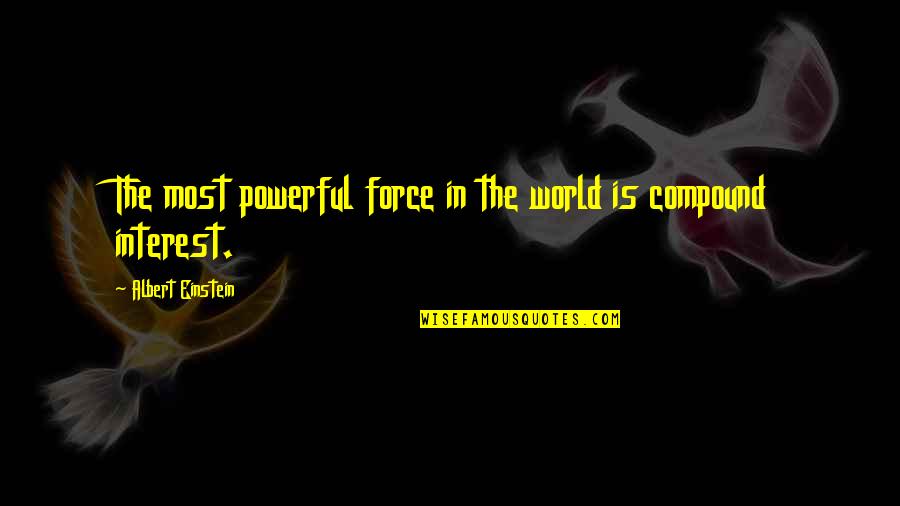 The most powerful force in the world is compound interest.
—
Albert Einstein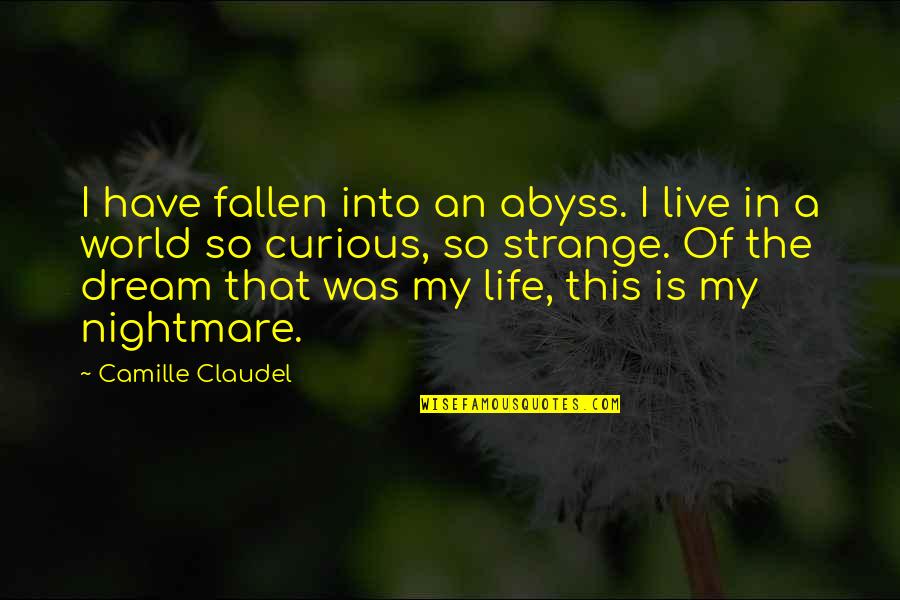 I have fallen into an abyss. I live in a world so curious, so strange. Of the dream that was my life, this is my nightmare.
—
Camille Claudel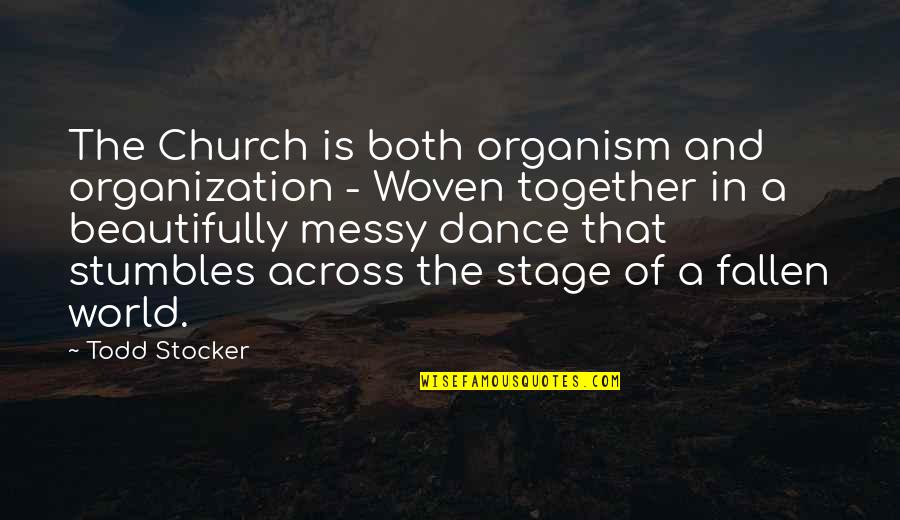 The Church is both organism and organization - Woven together in a beautifully messy dance that stumbles across the stage of a fallen world.
—
Todd Stocker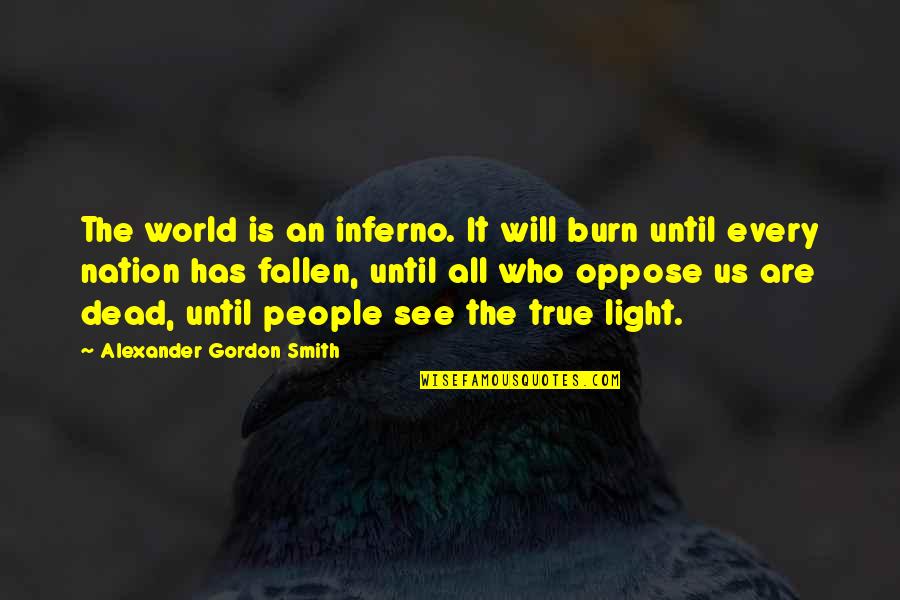 The world is an inferno. It will burn until every nation has fallen, until all who oppose us are dead, until people see the true light.
—
Alexander Gordon Smith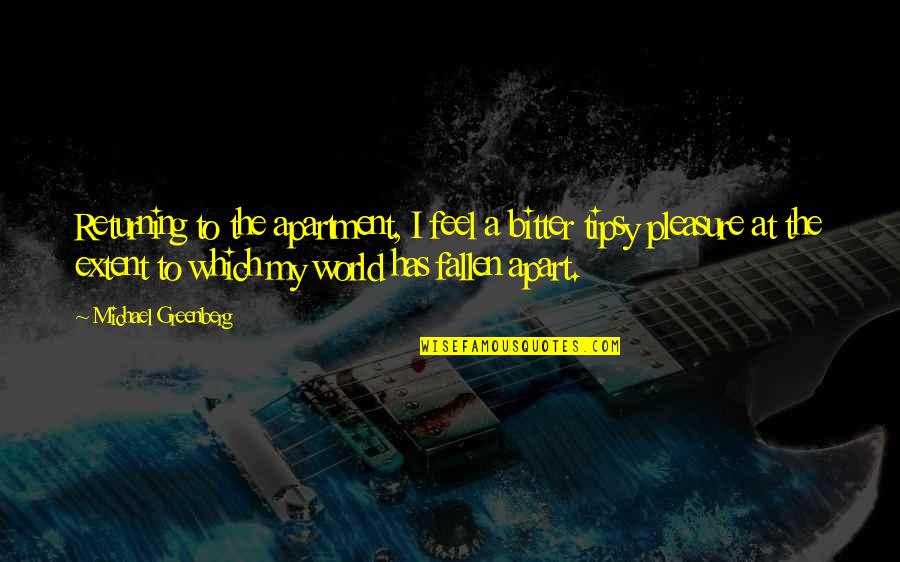 Returning to the apartment, I feel a bitter tipsy pleasure at the extent to which my world has fallen apart.
—
Michael Greenberg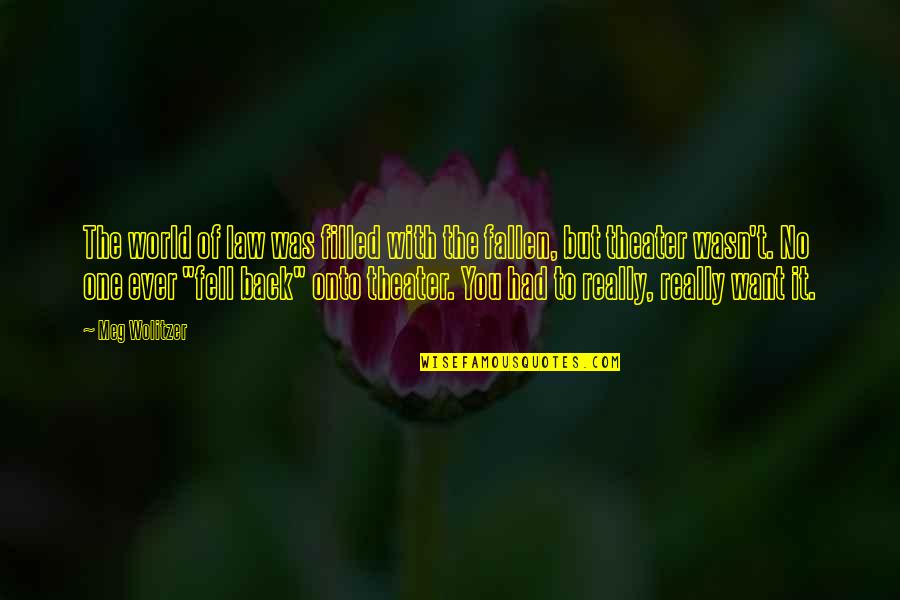 The world of law was filled with the fallen, but theater wasn't. No one ever "fell back" onto theater. You had to really, really want it.
—
Meg Wolitzer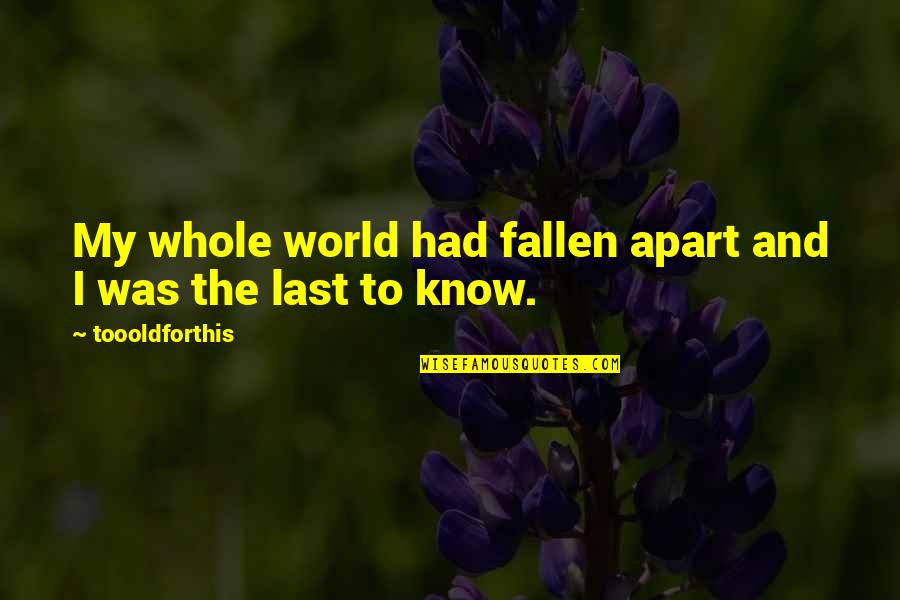 My whole world had fallen apart and I was the last to know.
—
Toooldforthis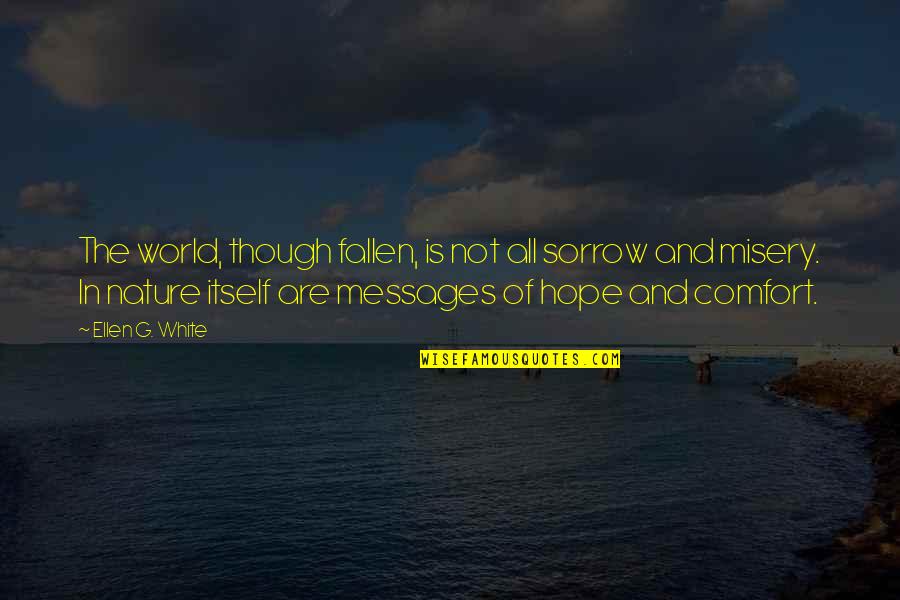 The world, though fallen, is not all sorrow and misery. In nature itself are messages of hope and comfort.
—
Ellen G. White
What kind of world had I descended into that nearly getting rapped had fallen to the bottom of my list of concerns?
—
Denise Grover Swank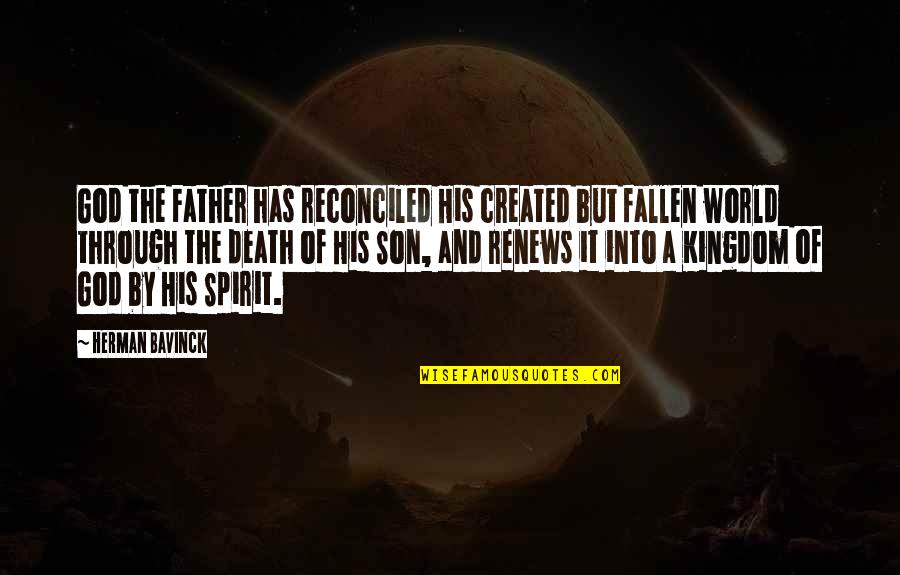 God the Father has reconciled His created but fallen world through the death of His Son, and renews it into a Kingdom of God by His Spirit.
—
Herman Bavinck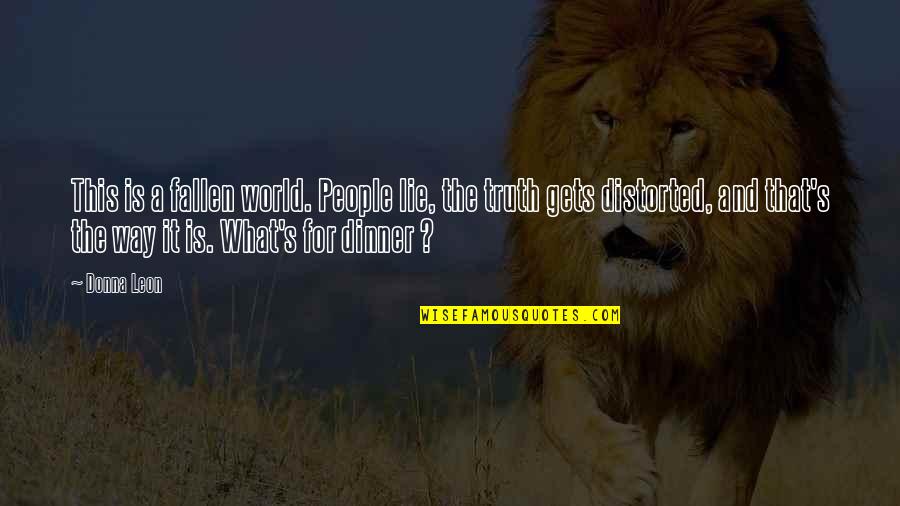 This is a fallen world. People lie, the truth gets distorted, and that's the way it is. What's for dinner ? —
Donna Leon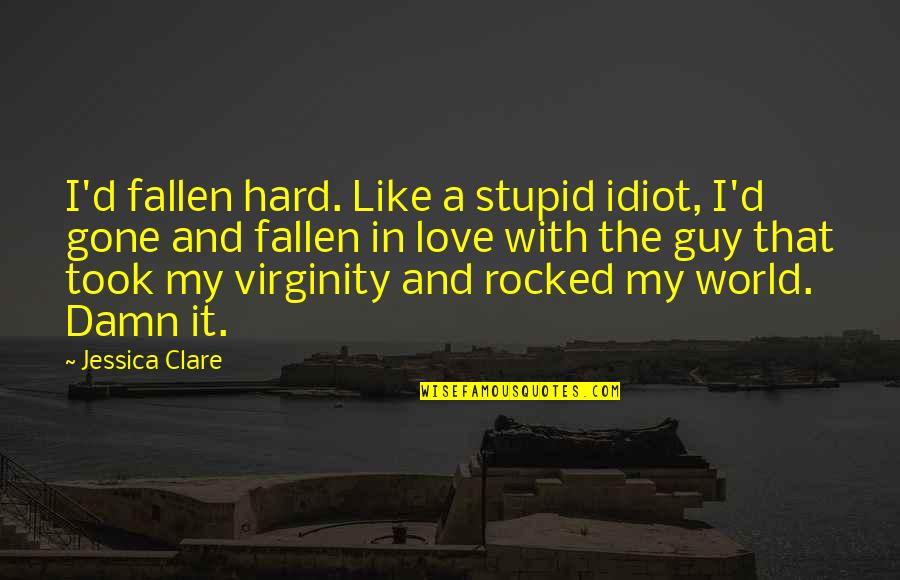 I'd fallen hard. Like a stupid idiot, I'd gone and fallen in love with the guy that took my virginity and rocked my world. Damn it. —
Jessica Clare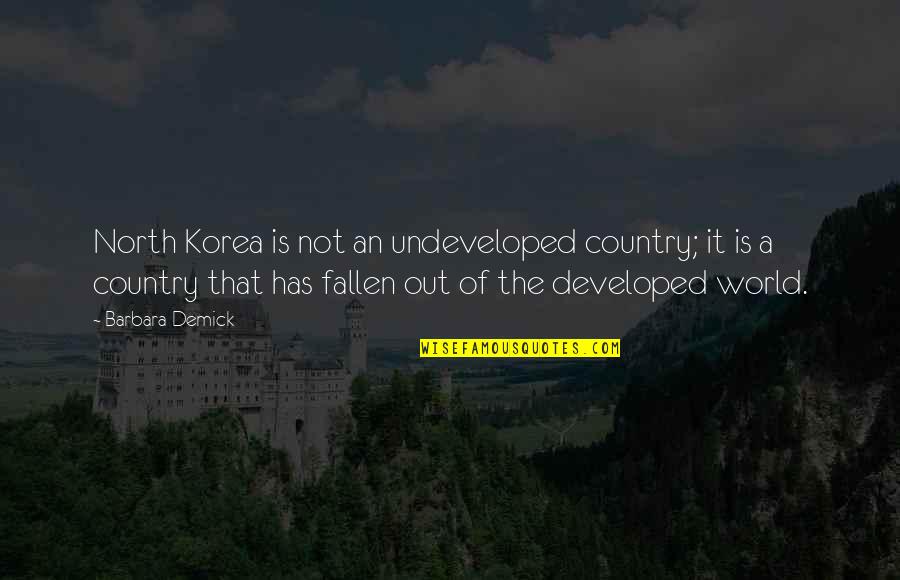 North Korea is not an undeveloped country; it is a country that has fallen out of the developed world. —
Barbara Demick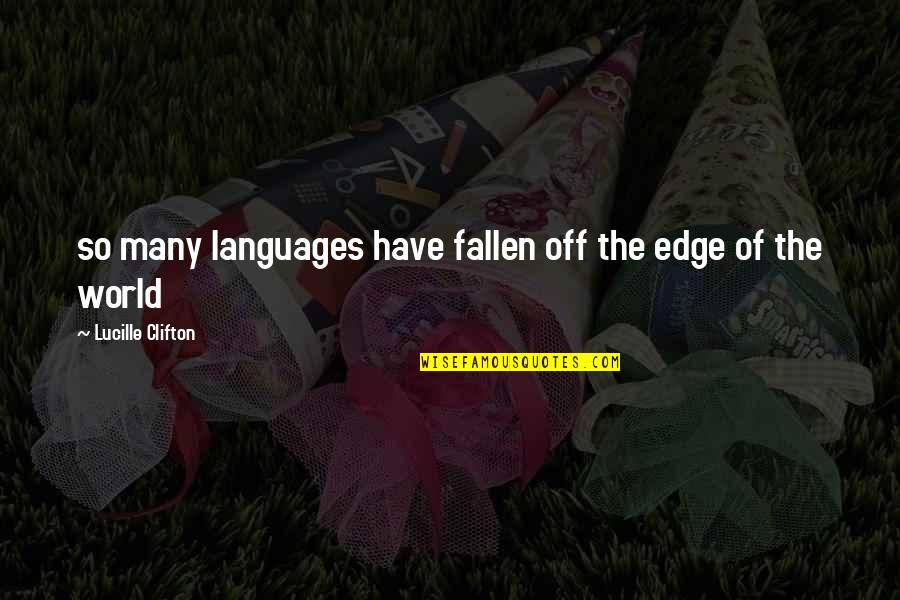 so many languages have fallen off the edge of the world —
Lucille Clifton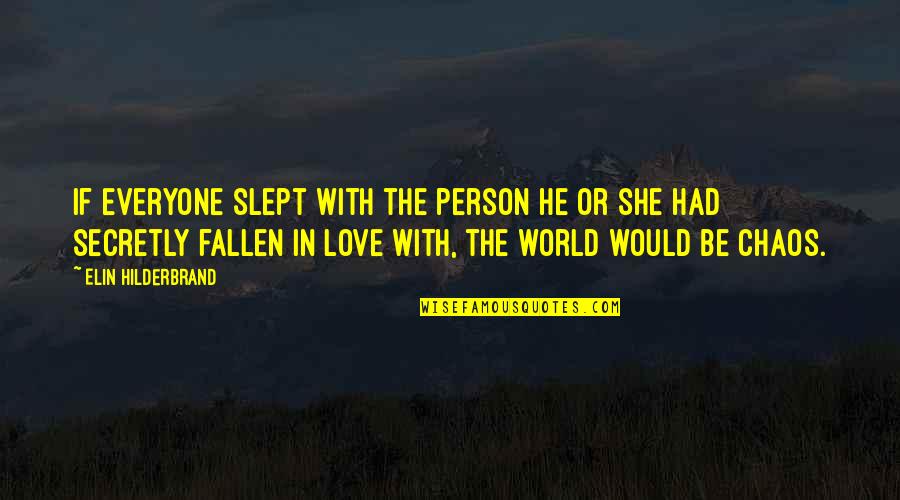 If everyone slept with the person he or she had secretly fallen in love with, the world would be chaos. —
Elin Hilderbrand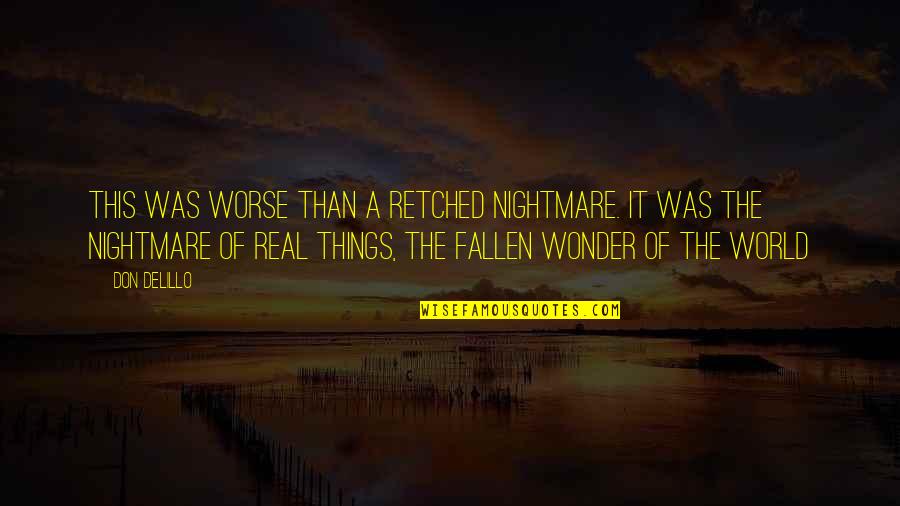 This was worse than a retched nightmare. It was the nightmare of real things, the fallen wonder of the world —
Don DeLillo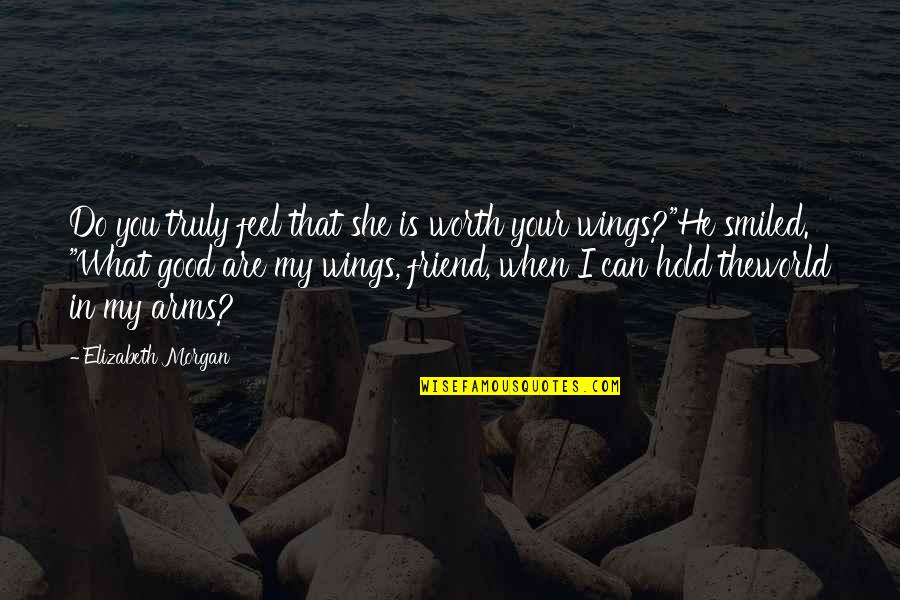 Do you truly feel that she is worth your wings?"
He smiled. "What good are my wings, friend, when I can hold the
world in my arms? —
Elizabeth Morgan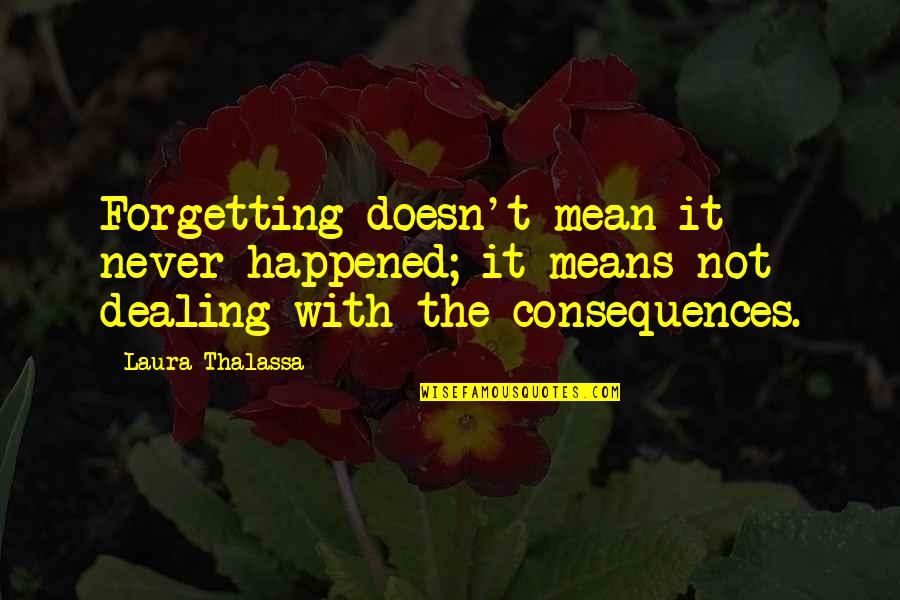 Forgetting doesn't mean it never happened; it means not dealing with the consequences. —
Laura Thalassa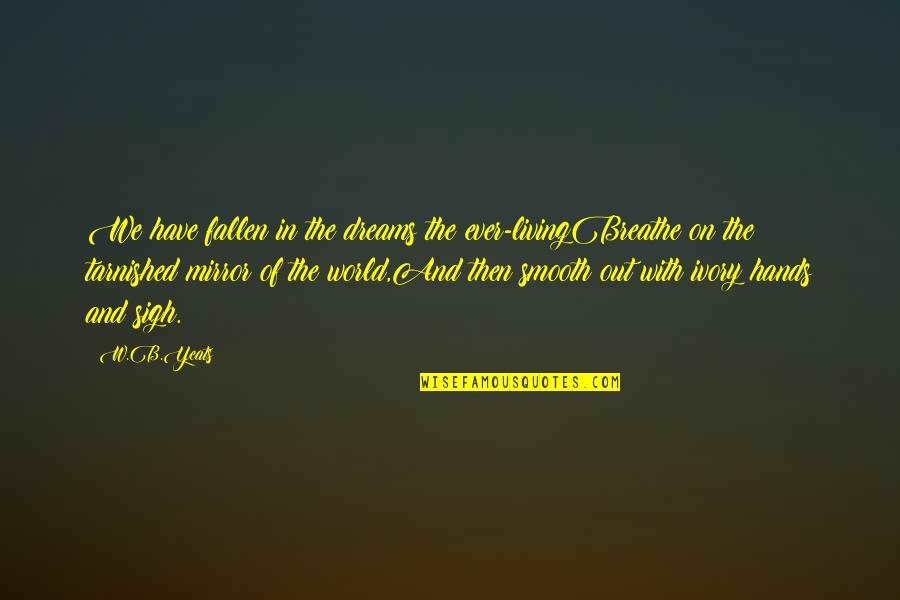 We have fallen in the dreams the ever-living
Breathe on the tarnished mirror of the world,
And then smooth out with ivory hands and sigh. —
W.B.Yeats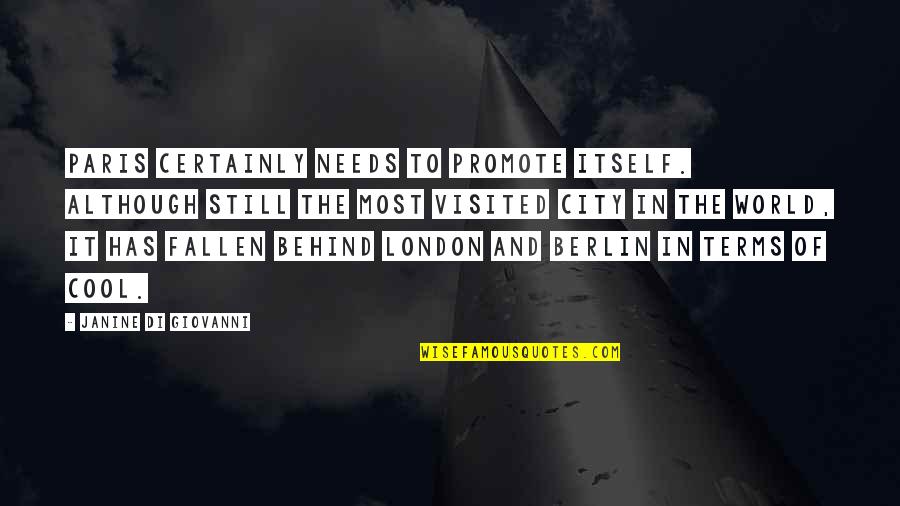 Paris certainly needs to promote itself. Although still the most visited city in the world, it has fallen behind London and Berlin in terms of cool. —
Janine Di Giovanni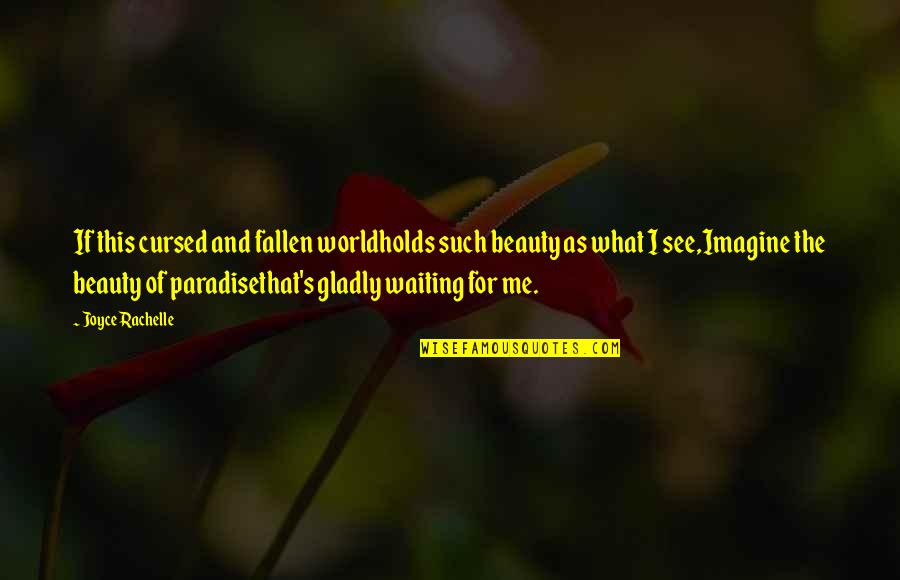 If this cursed and fallen world
holds such beauty as what I see,
Imagine the beauty of paradise
that's gladly waiting for me. —
Joyce Rachelle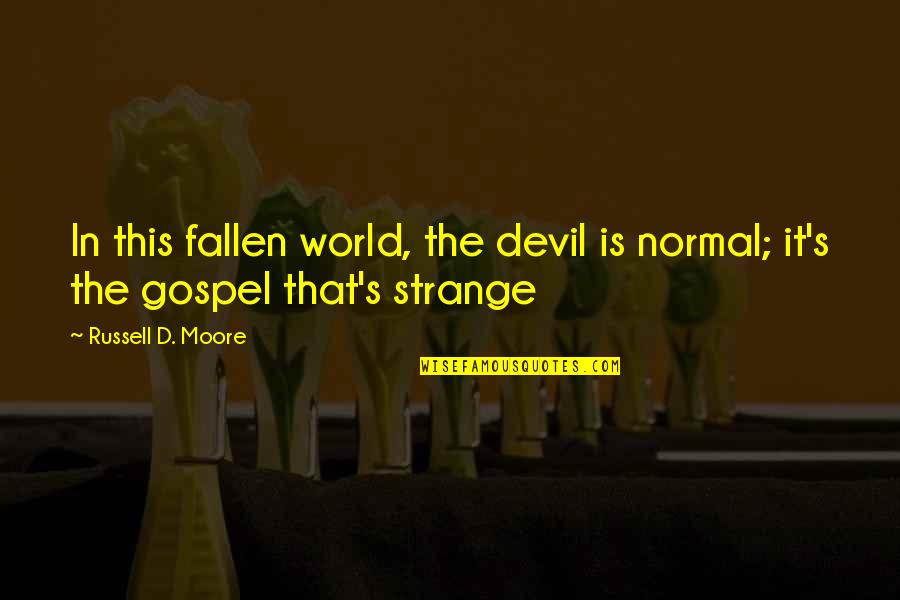 In this fallen world, the devil is normal; it's the gospel that's strange —
Russell D. Moore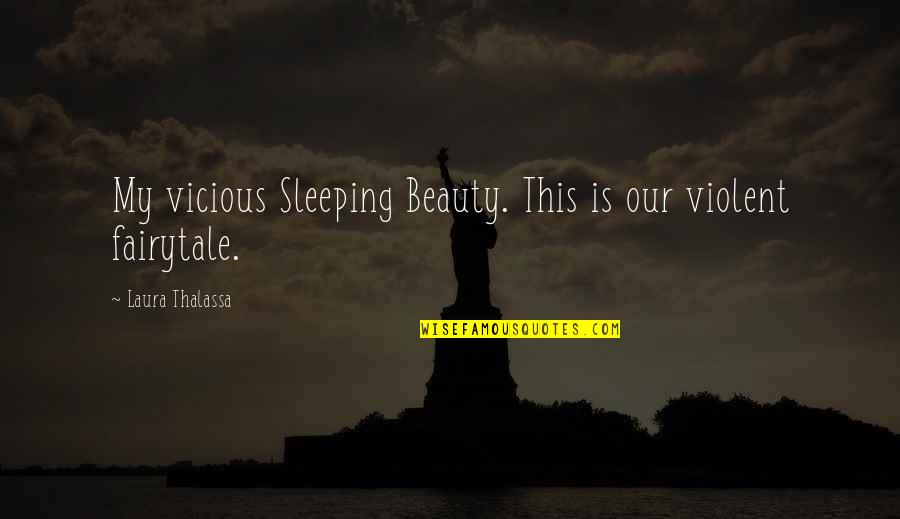 My vicious Sleeping Beauty. This is our violent fairytale. —
Laura Thalassa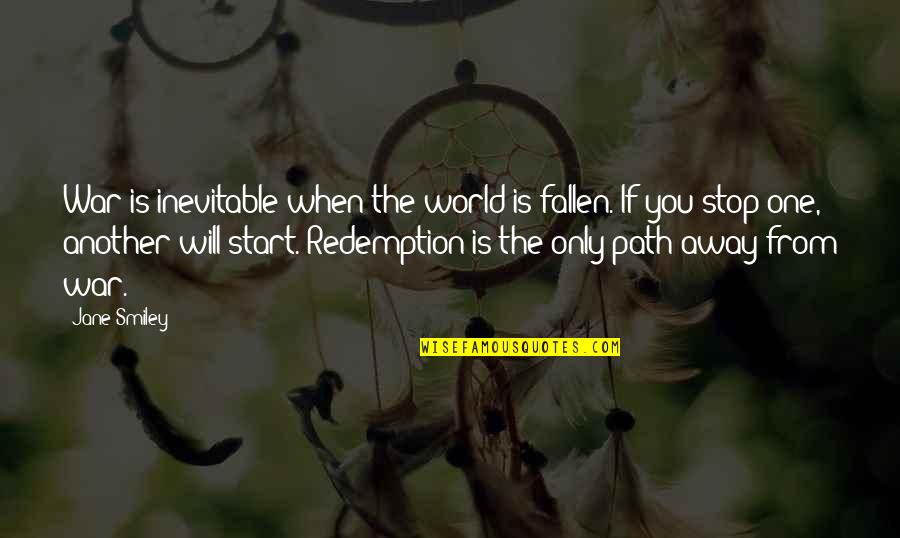 War is inevitable when the world is fallen. If you stop one, another will start. Redemption is the only path away from war. —
Jane Smiley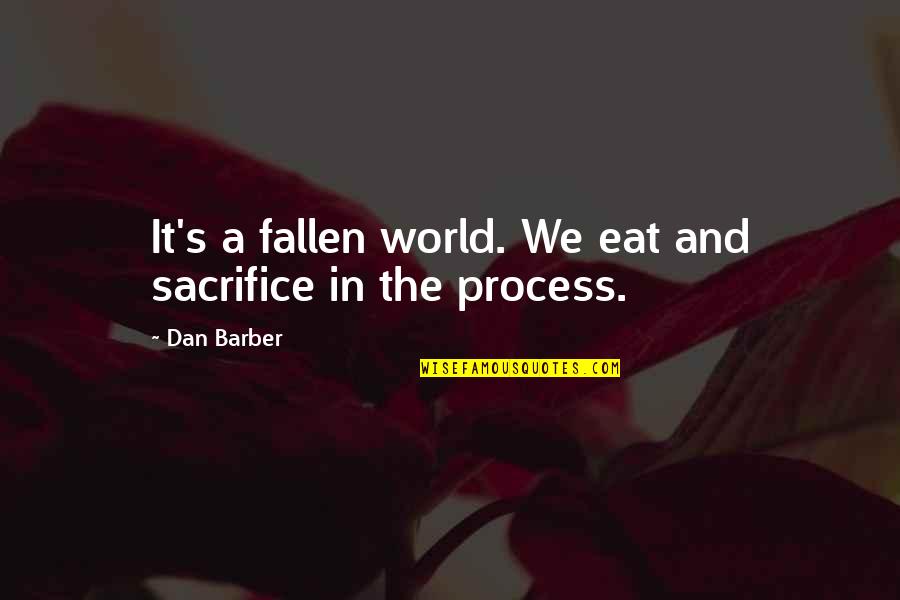 It's a fallen world. We eat and sacrifice in the process. —
Dan Barber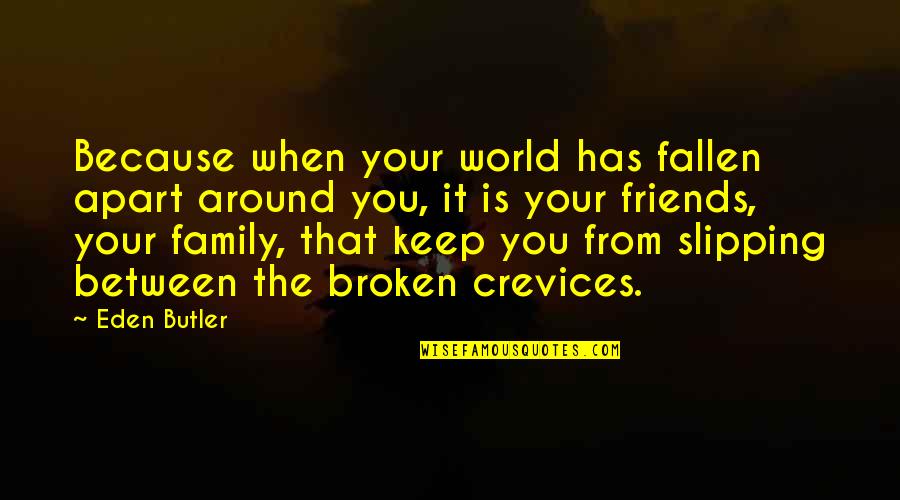 Because when your world has fallen apart around you, it is your friends, your family, that keep you from slipping between the broken crevices. —
Eden Butler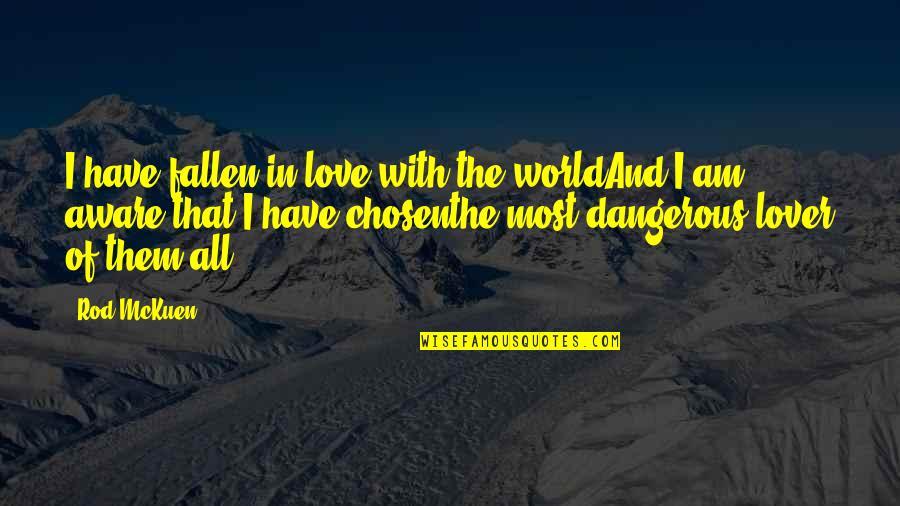 I have fallen in love with the world
And I am aware that I have chosen
the most dangerous lover of them all. —
Rod McKuen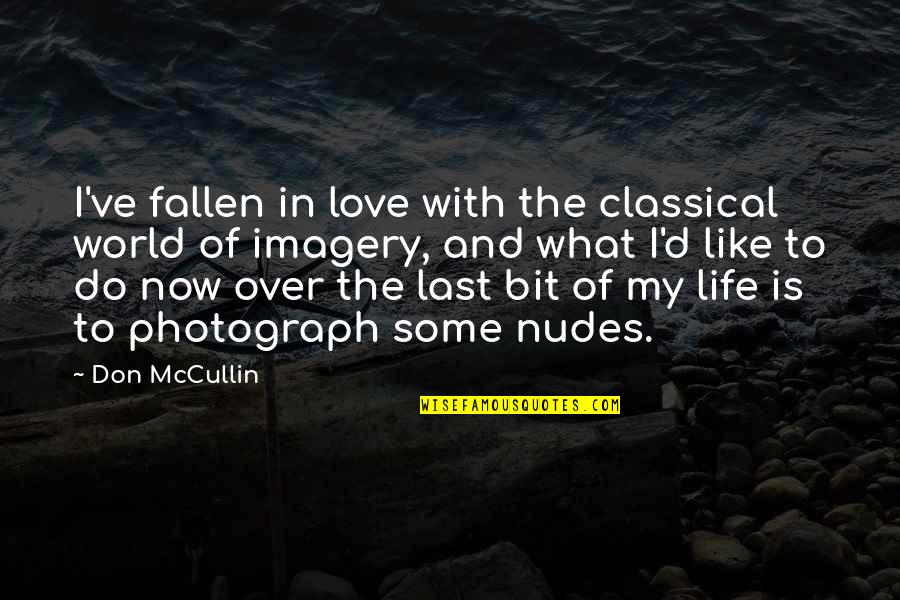 I've fallen in love with the classical world of imagery, and what I'd like to do now over the last bit of my life is to photograph some nudes. —
Don McCullin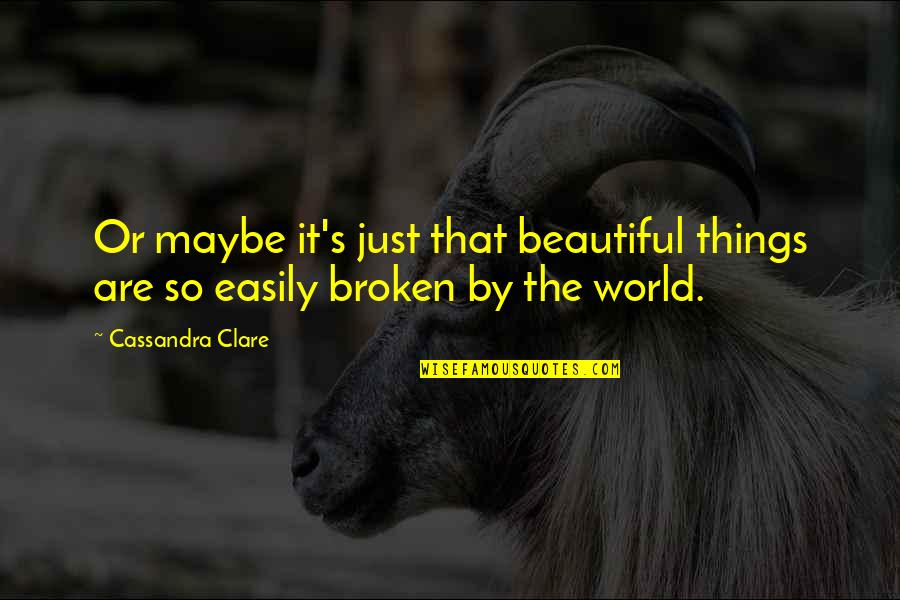 Or maybe it's just that beautiful things are so easily broken by the world. —
Cassandra Clare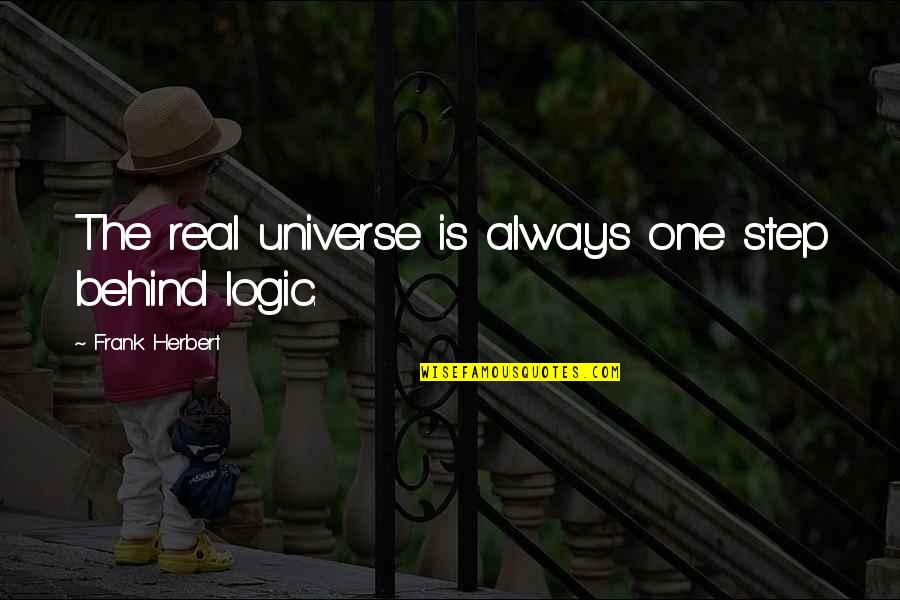 The real universe is always one step behind logic. —
Frank Herbert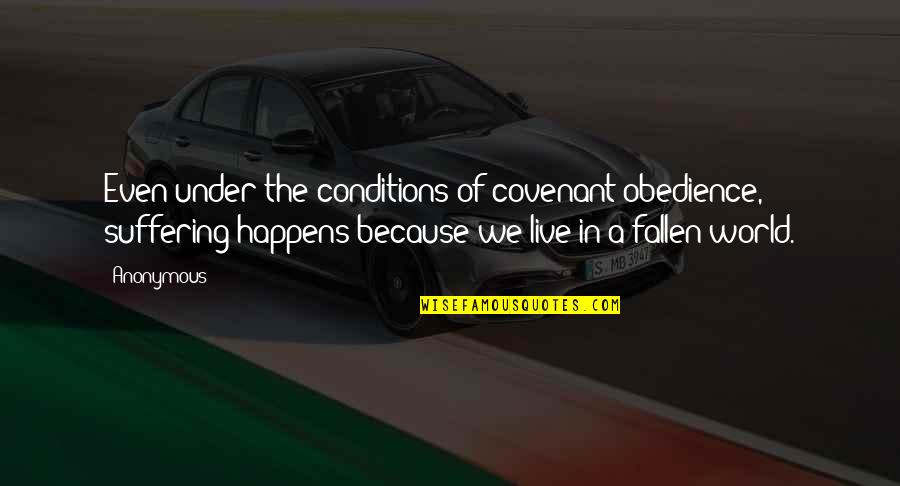 Even under the conditions of covenant obedience, suffering happens because we live in a fallen world. —
Anonymous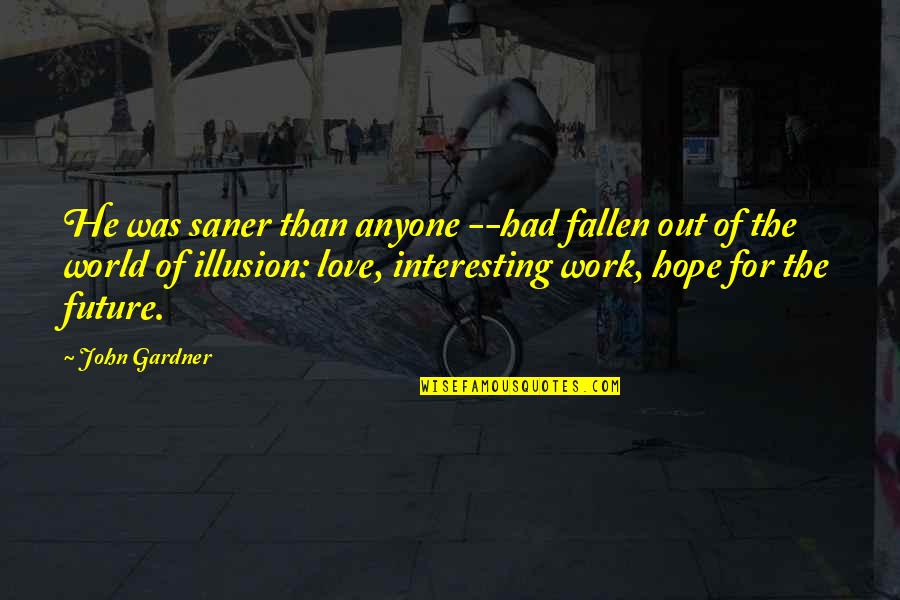 He was saner than anyone --had fallen out of the world of illusion: love, interesting work, hope for the future. —
John Gardner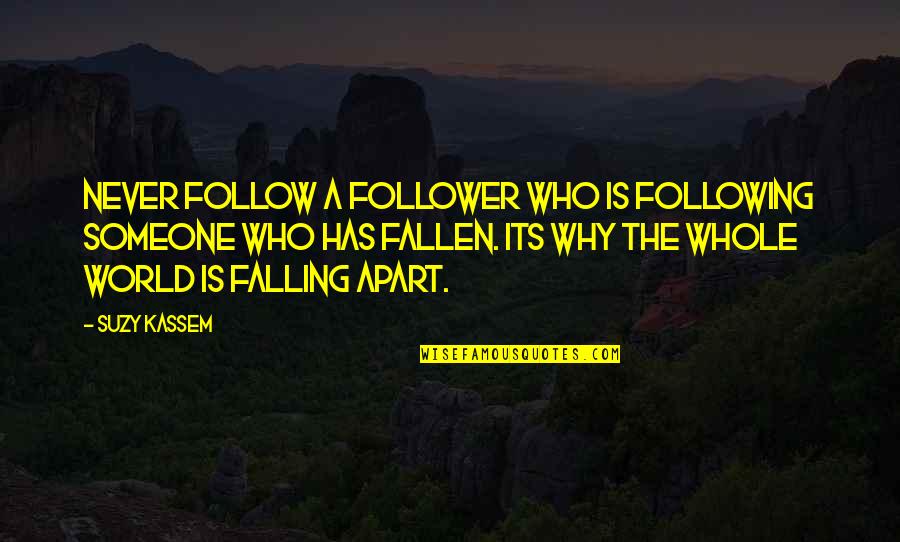 Never follow a follower who is following someone who has fallen. Its why the whole world is falling apart. —
Suzy Kassem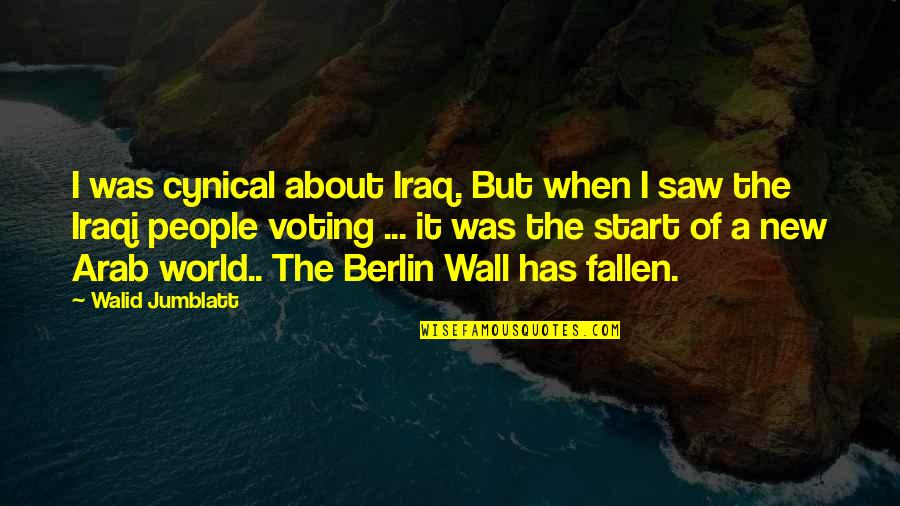 I was cynical about Iraq. But when I saw the Iraqi people voting ... it was the start of a new Arab world.. The Berlin Wall has fallen. —
Walid Jumblatt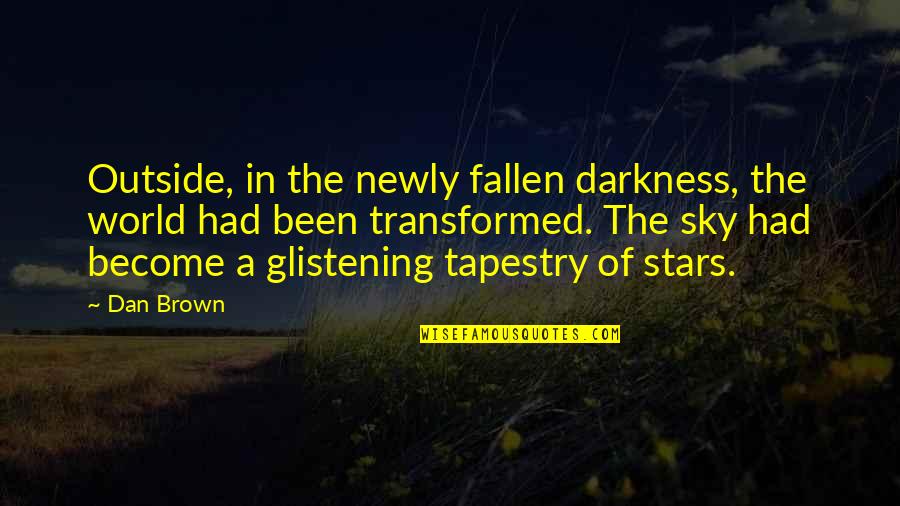 Outside, in the newly fallen darkness, the world had been transformed. The sky had become a glistening tapestry of stars. —
Dan Brown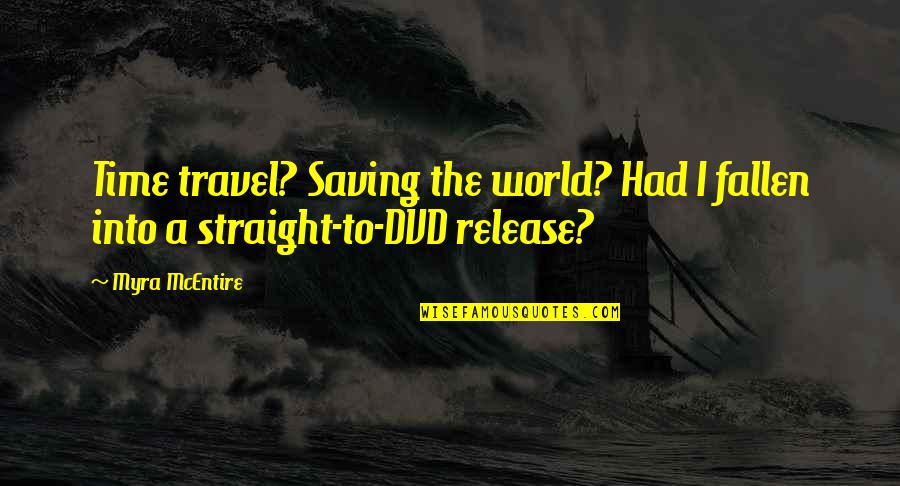 Time travel? Saving the world? Had I fallen into a straight-to-DVD release? —
Myra McEntire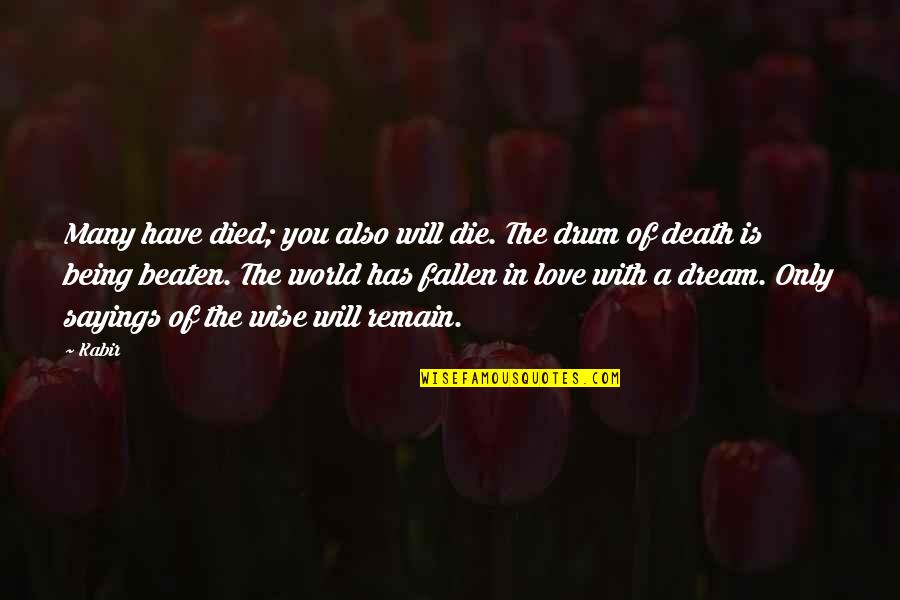 Many have died; you also will die. The drum of death is being beaten. The world has fallen in love with a dream. Only sayings of the wise will remain. —
Kabir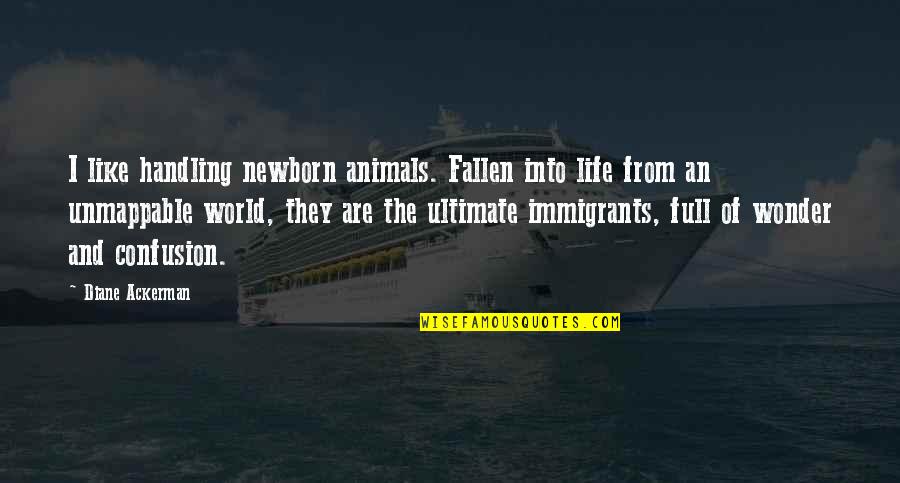 I like handling newborn animals. Fallen into life from an unmappable world, they are the ultimate immigrants, full of wonder and confusion. —
Diane Ackerman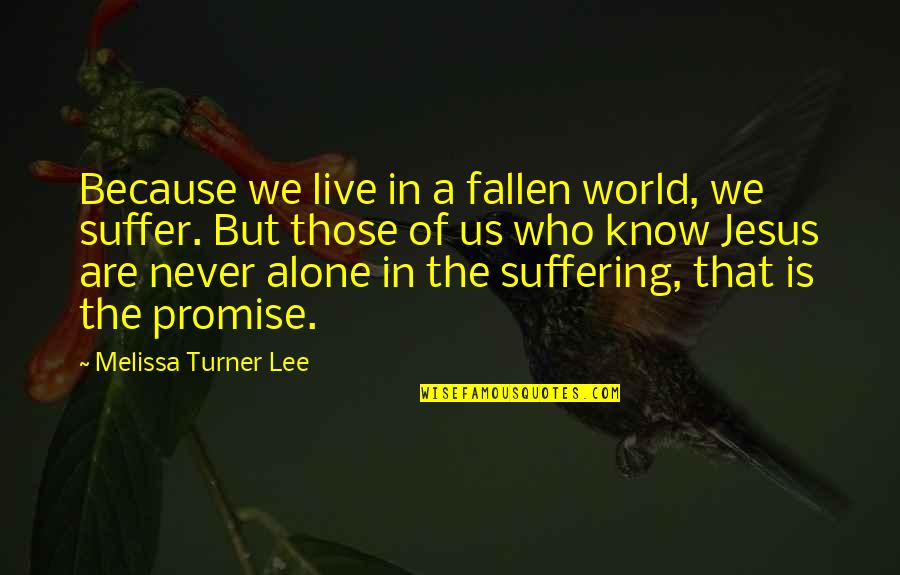 Because we live in a fallen world, we suffer. But those of us who know Jesus are never alone in the suffering, that is the promise. —
Melissa Turner Lee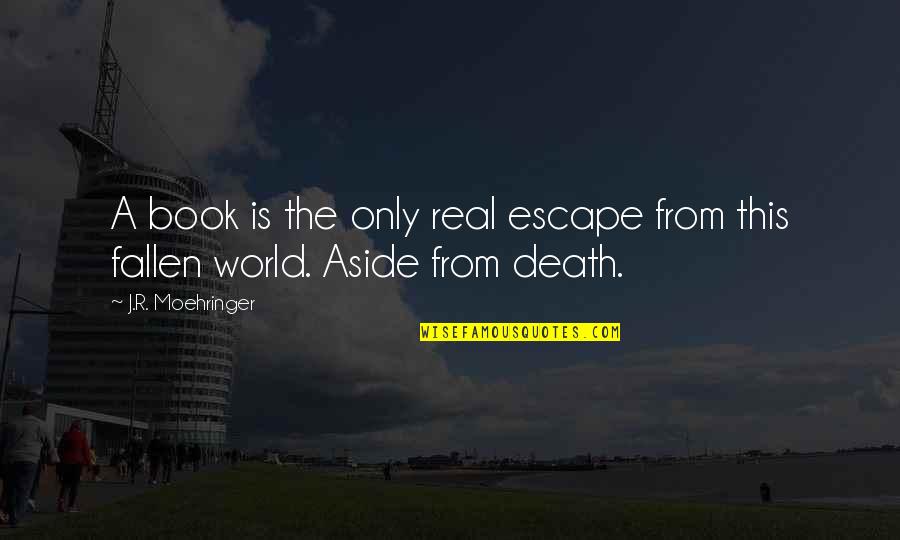 A book is the only real escape from this fallen world. Aside from death. —
J.R. Moehringer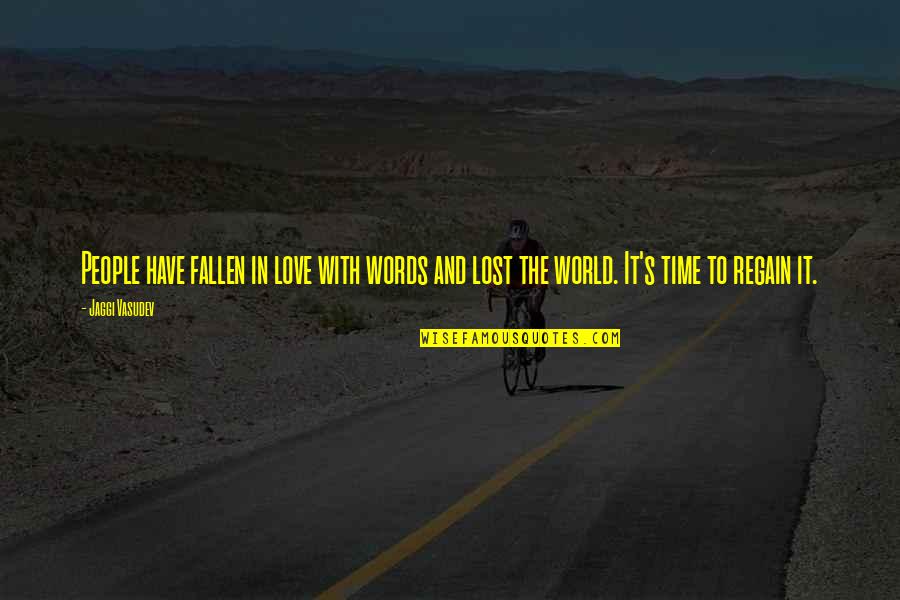 People have fallen in love with words and lost the world. It's time to regain it. —
Jaggi Vasudev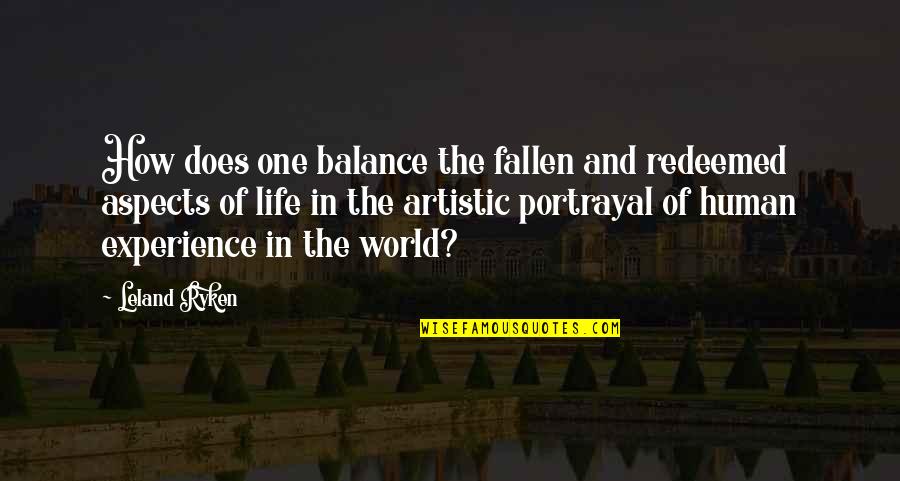 How does one balance the fallen and redeemed aspects of life in the artistic portrayal of human experience in the world? —
Leland Ryken