The Best Father Son Quotes
Collection of top 36 famous quotes about The Best Father Son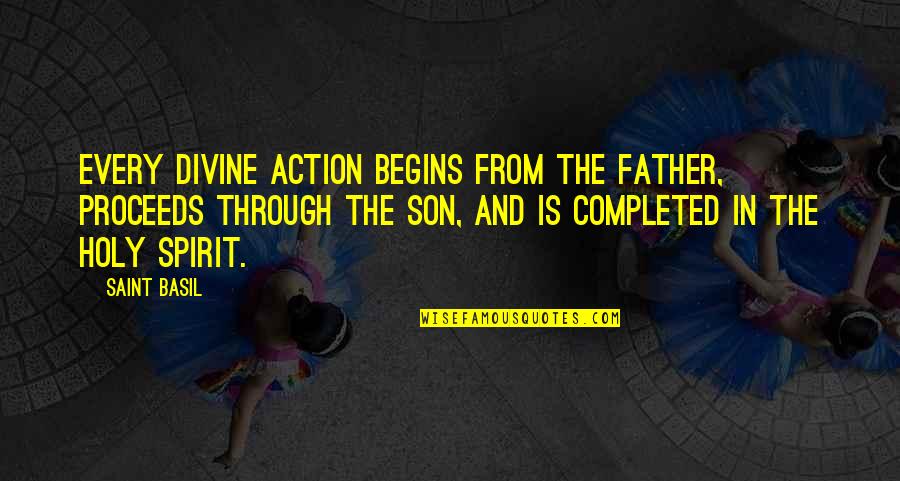 Every divine action begins from the Father, proceeds through the Son, and is completed in the Holy Spirit.
—
Saint Basil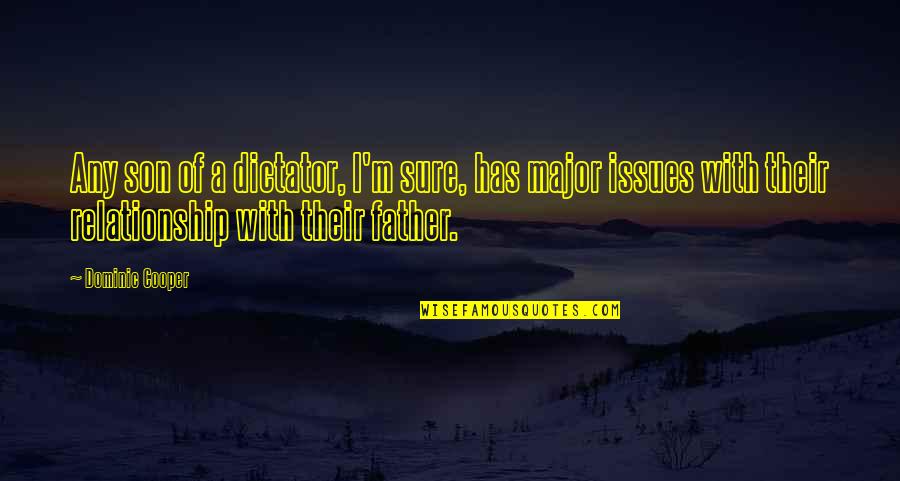 Any son of a dictator, I'm sure, has major issues with their relationship with their father.
—
Dominic Cooper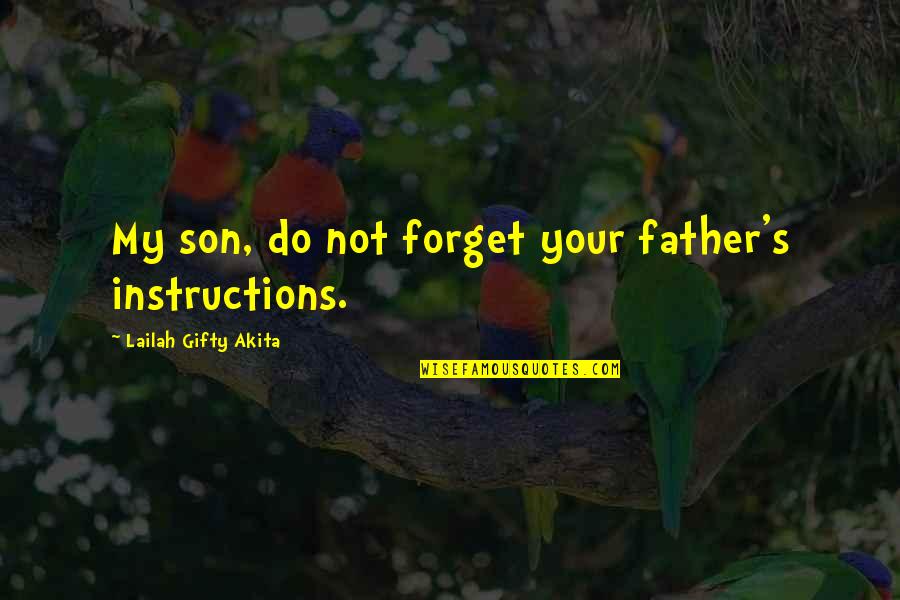 My son, do not forget your father's instructions.
—
Lailah Gifty Akita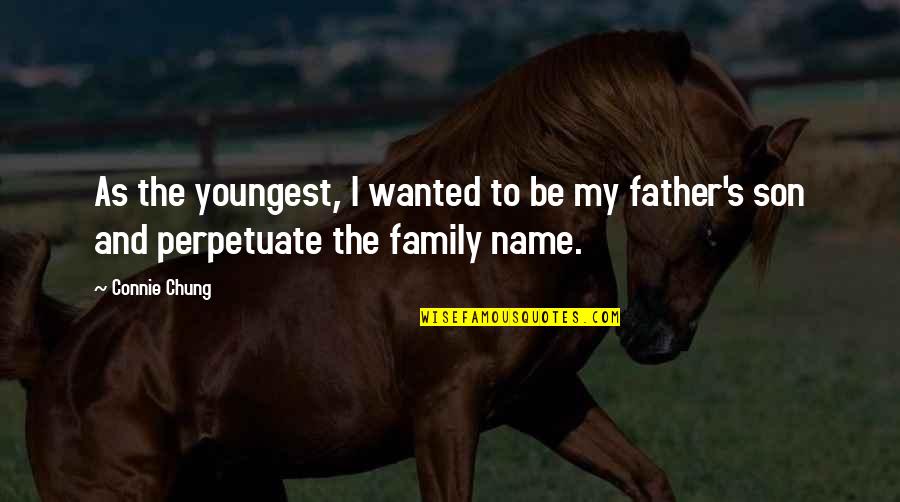 As the youngest, I wanted to be my father's son and perpetuate the family name.
—
Connie Chung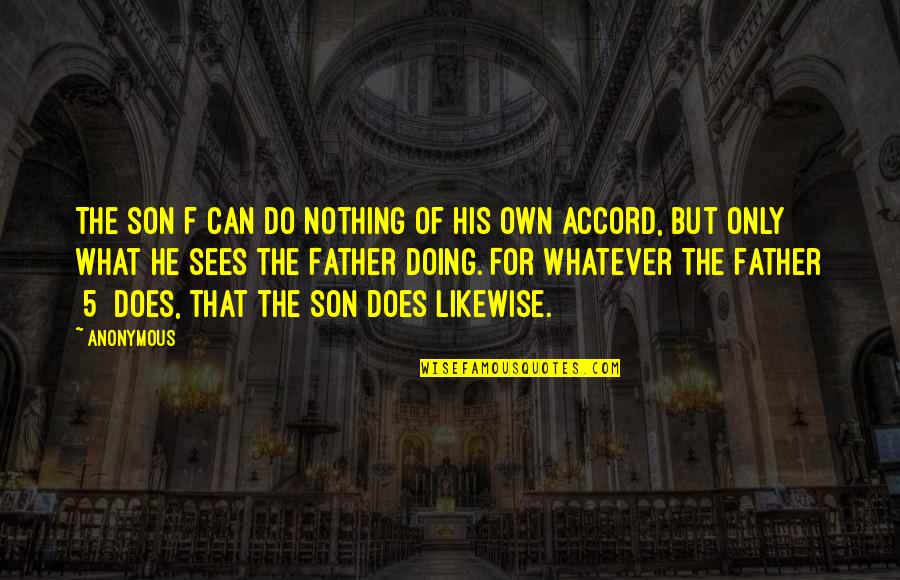 The Son f can do nothing of his own accord, but only what he sees the Father doing. For whatever the Father [5] does, that the Son does likewise.
—
Anonymous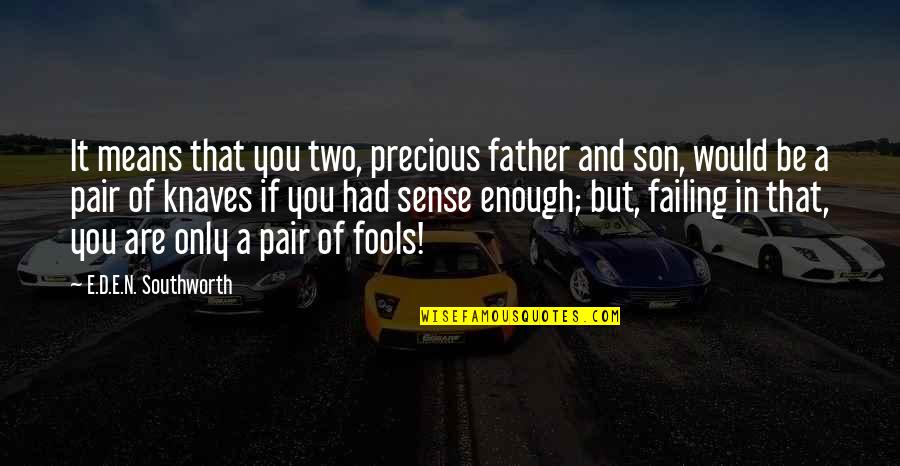 It means that you two, precious father and son, would be a pair of knaves if you had sense enough; but, failing in that, you are only a pair of fools!
—
E.D.E.N. Southworth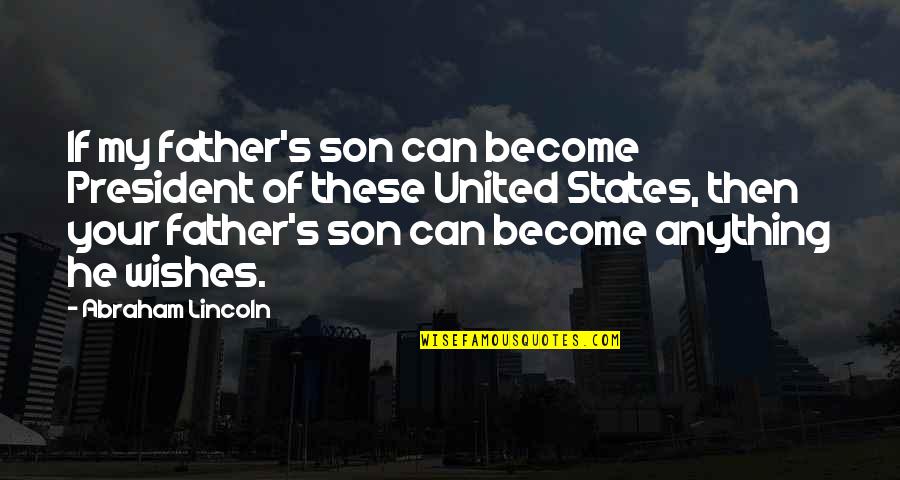 If my father's son can become President of these United States, then your father's son can become anything he wishes.
—
Abraham Lincoln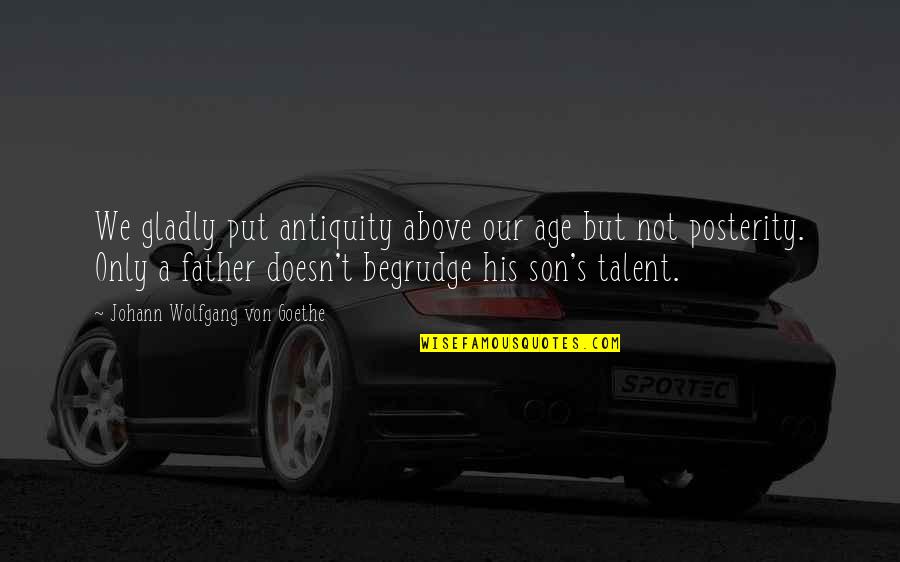 We gladly put antiquity above our age but not posterity. Only a father doesn't begrudge his son's talent.
—
Johann Wolfgang Von Goethe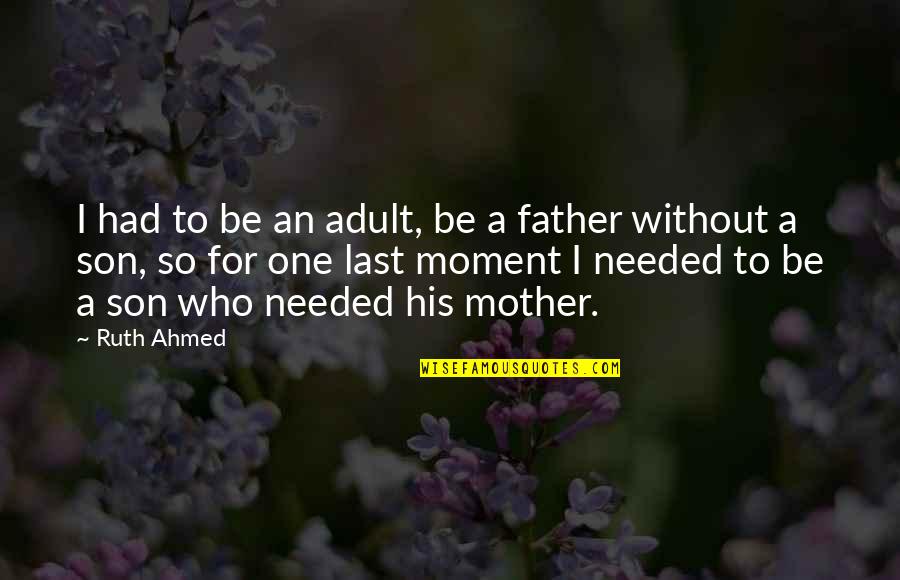 I had to be an adult, be a father without a son, so for one last moment I needed to be a son who needed his mother.
—
Ruth Ahmed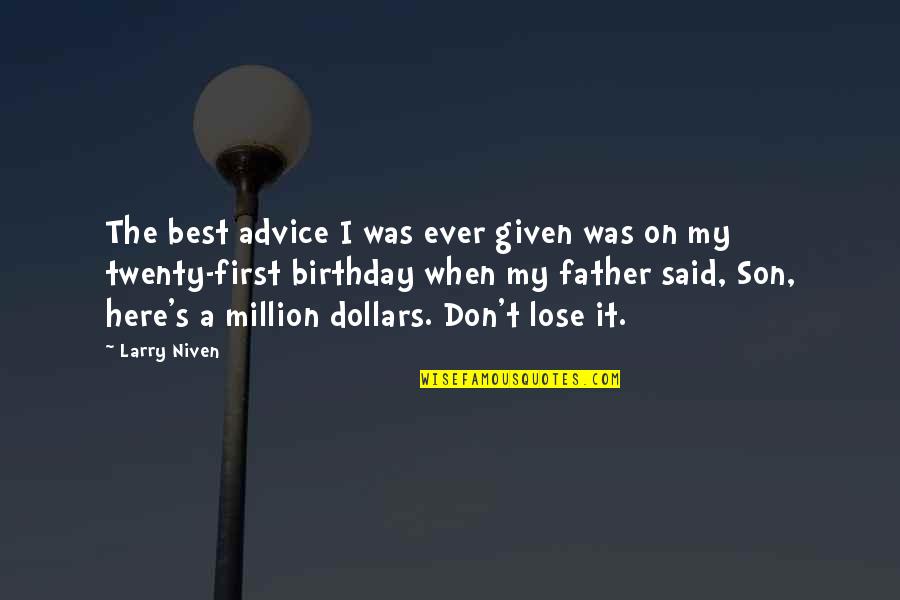 The best advice I was ever given was on my twenty-first birthday when my father said, Son, here's a million dollars. Don't lose it.
—
Larry Niven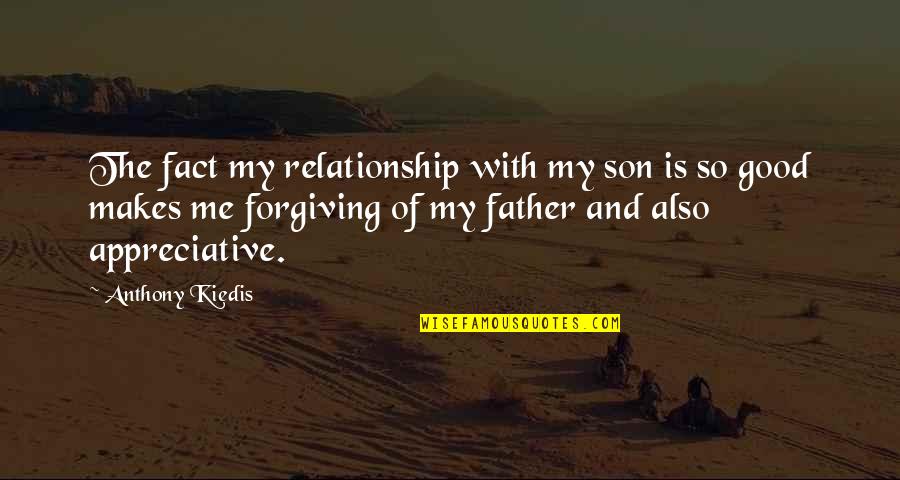 The fact my relationship with my son is so good makes me forgiving of my father and also appreciative.
—
Anthony Kiedis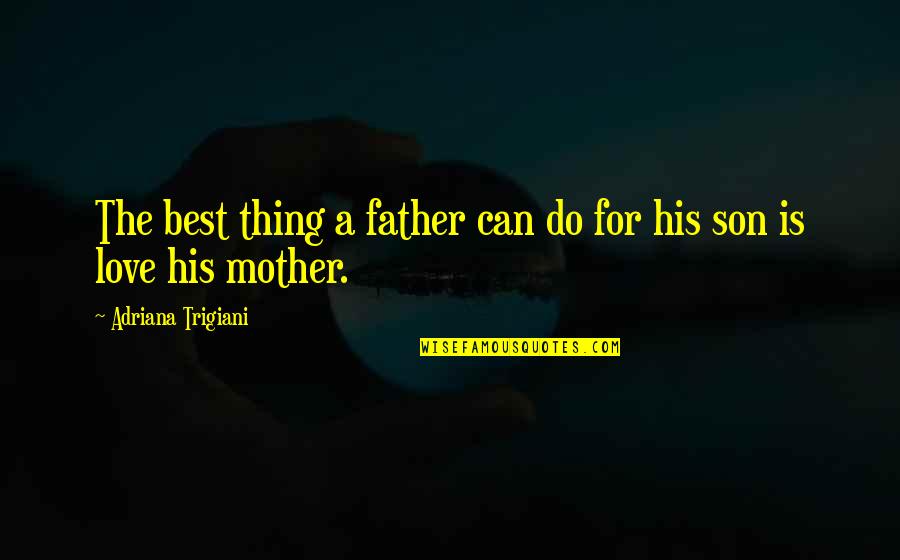 The best thing a father can do for his son is love his mother.
—
Adriana Trigiani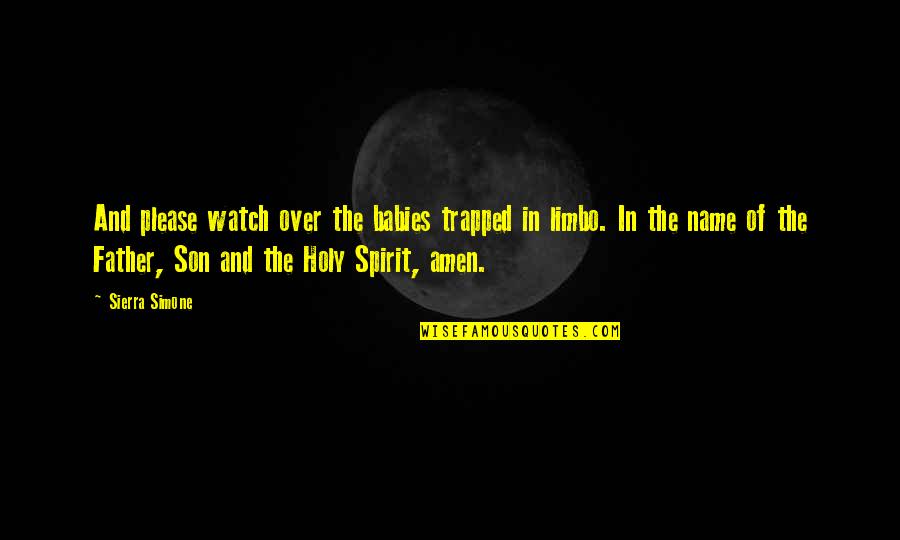 And please watch over the babies trapped in limbo. In the name of the Father, Son and the Holy Spirit, amen. —
Sierra Simone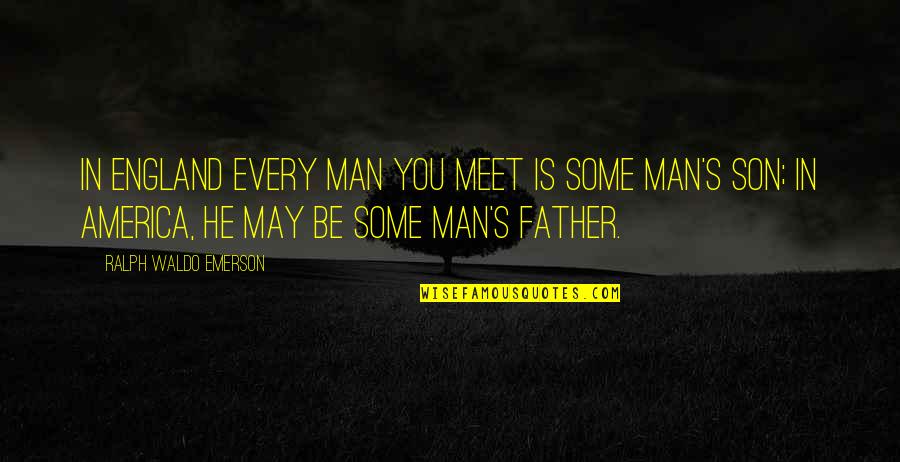 In England every man you meet is some man's son; in America, he may be some man's father. —
Ralph Waldo Emerson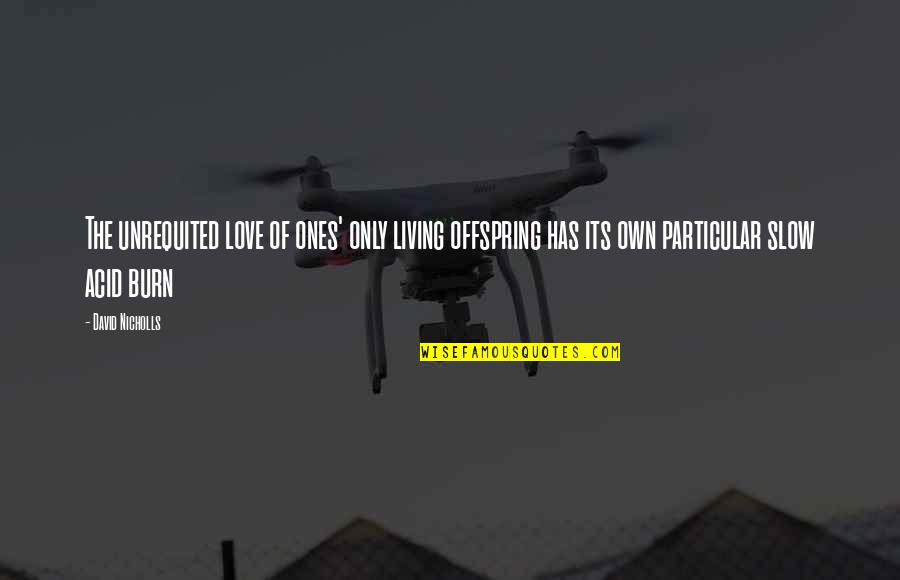 The unrequited love of ones' only living offspring has its own particular slow acid burn —
David Nicholls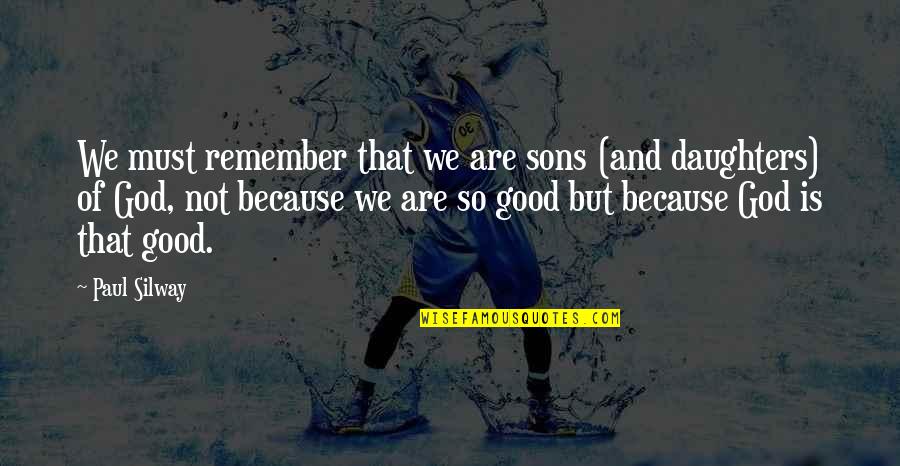 We must remember that we are sons (and daughters) of God, not because we are so good but because God is that good. —
Paul Silway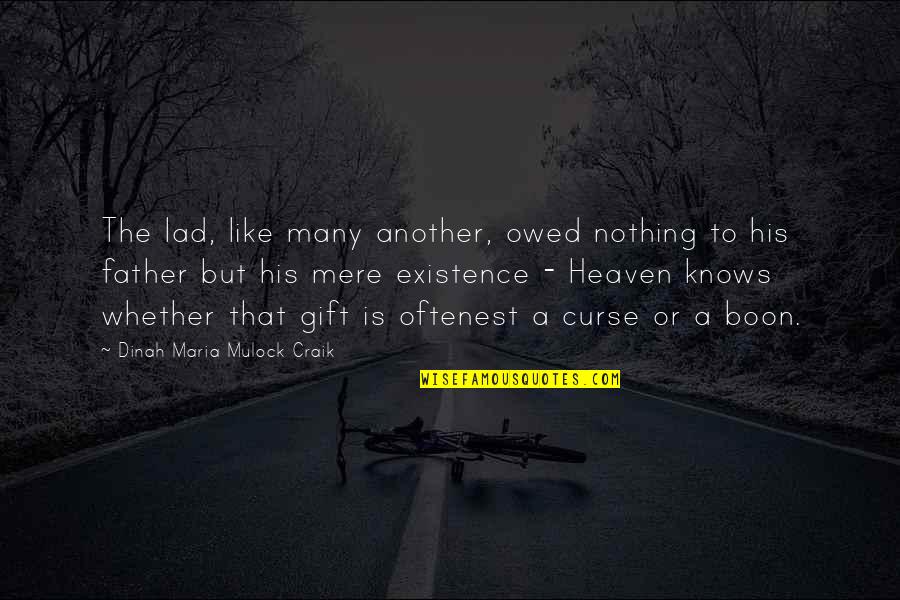 The lad, like many another, owed nothing to his father but his mere existence - Heaven knows whether that gift is oftenest a curse or a boon. —
Dinah Maria Mulock Craik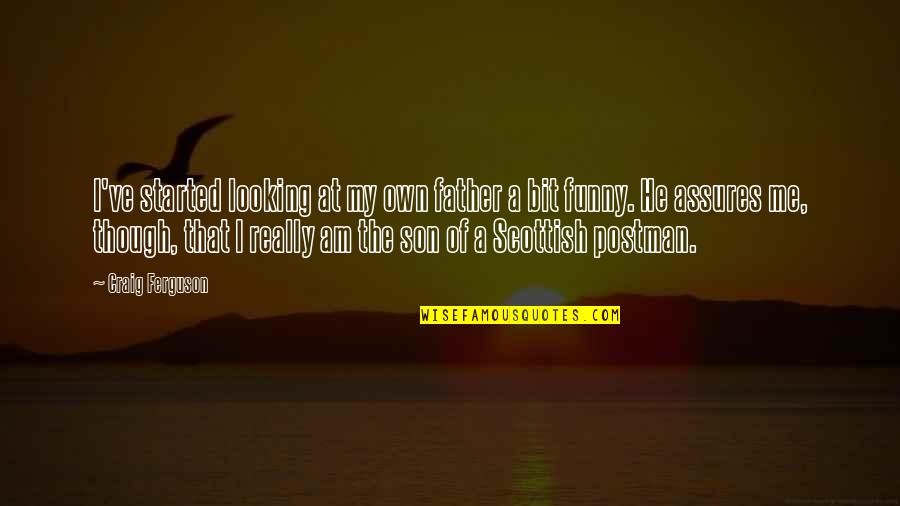 I've started looking at my own father a bit funny. He assures me, though, that I really am the son of a Scottish postman. —
Craig Ferguson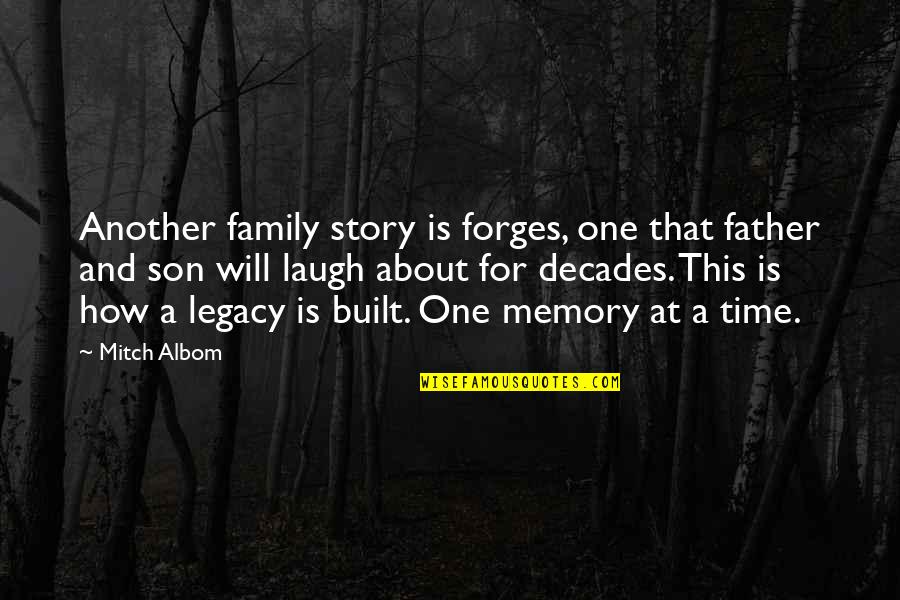 Another family story is forges, one that father and son will laugh about for decades. This is how a legacy is built. One memory at a time. —
Mitch Albom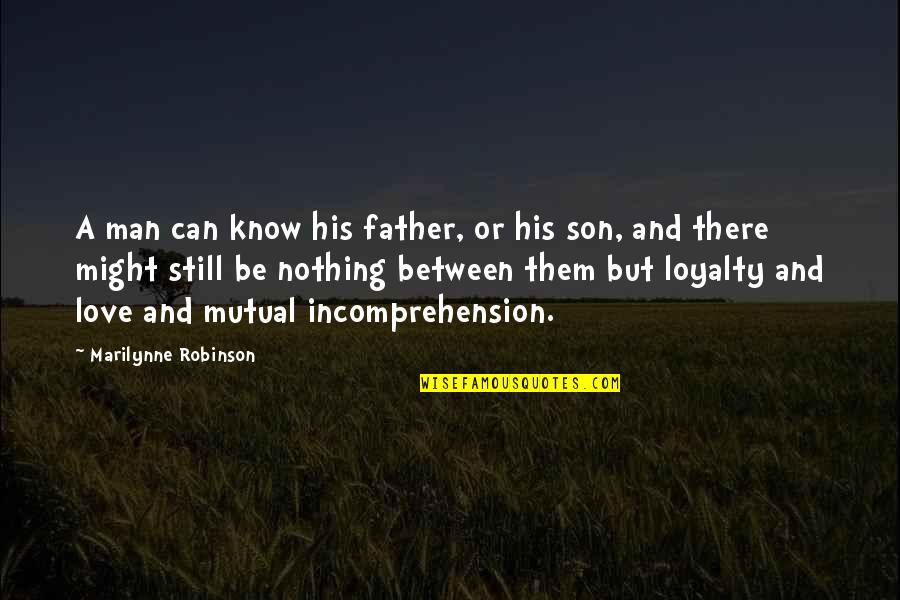 A man can know his father, or his son, and there might still be nothing between them but loyalty and love and mutual incomprehension. —
Marilynne Robinson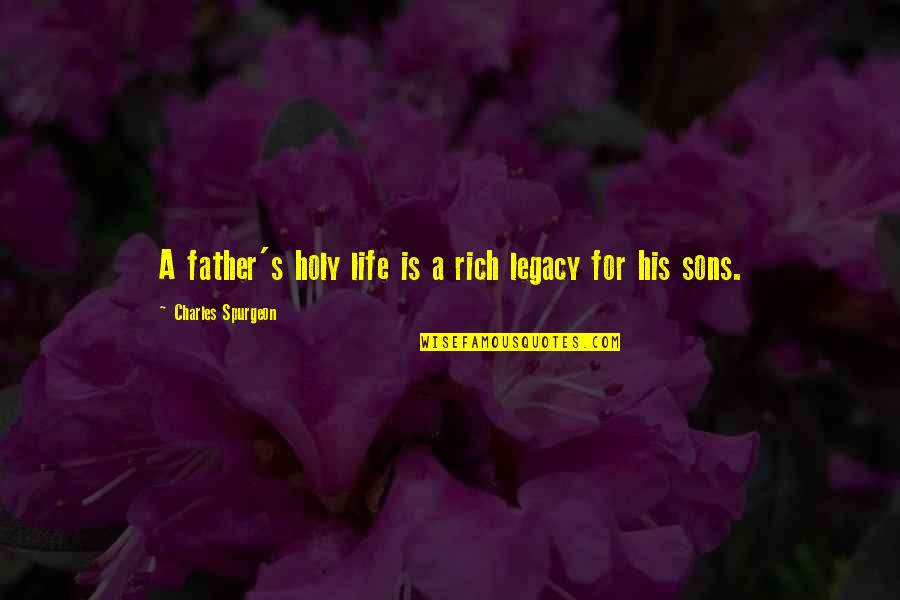 A father's holy life is a rich legacy for his sons. —
Charles Spurgeon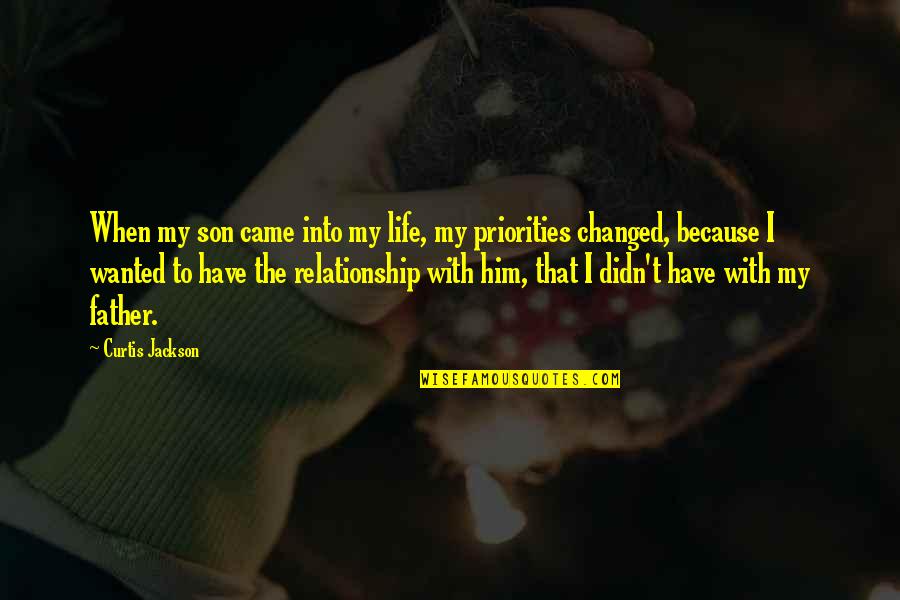 When my son came into my life, my priorities changed, because I wanted to have the relationship with him, that I didn't have with my father. —
Curtis Jackson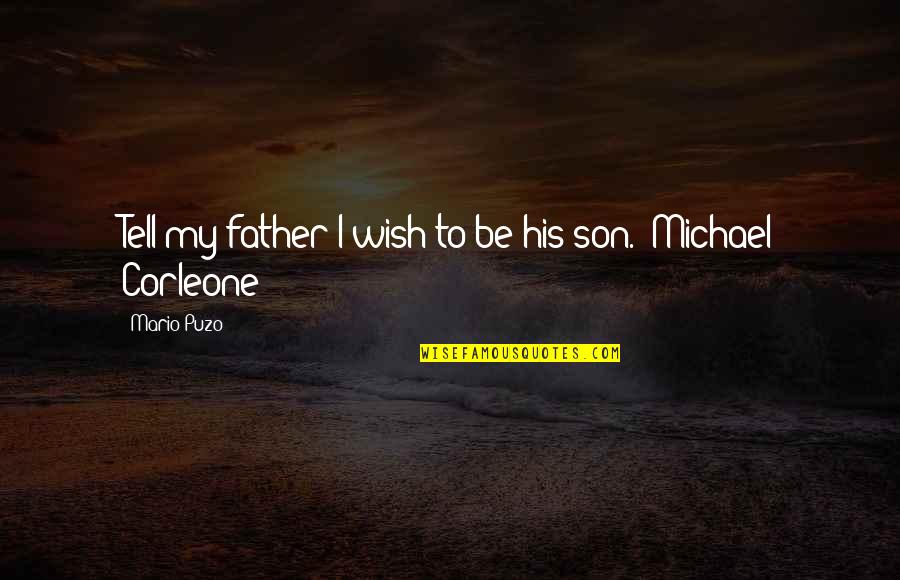 Tell my father I wish to be his son. -Michael Corleone —
Mario Puzo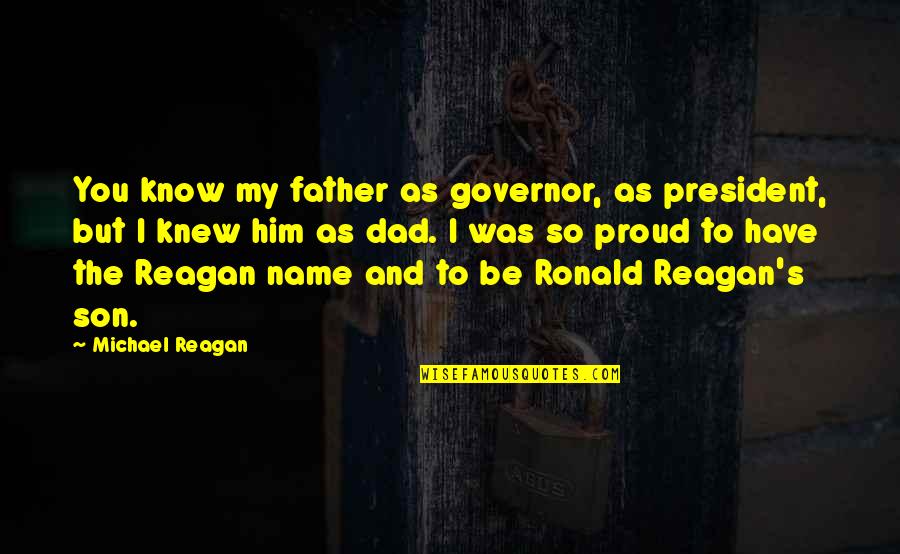 You know my father as governor, as president, but I knew him as dad. I was so proud to have the Reagan name and to be Ronald Reagan's son. —
Michael Reagan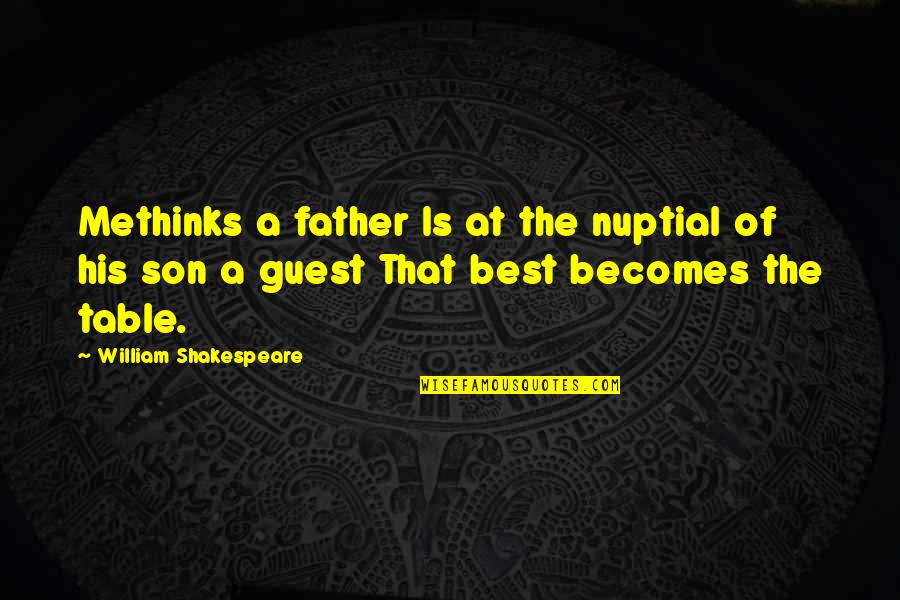 Methinks a father Is at the nuptial of his son a guest That best becomes the table. —
William Shakespeare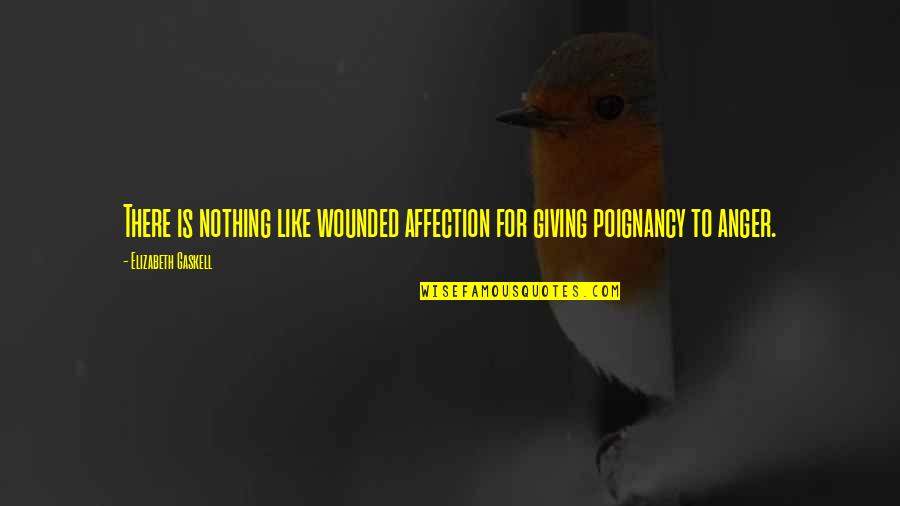 There is nothing like wounded affection for giving poignancy to anger. —
Elizabeth Gaskell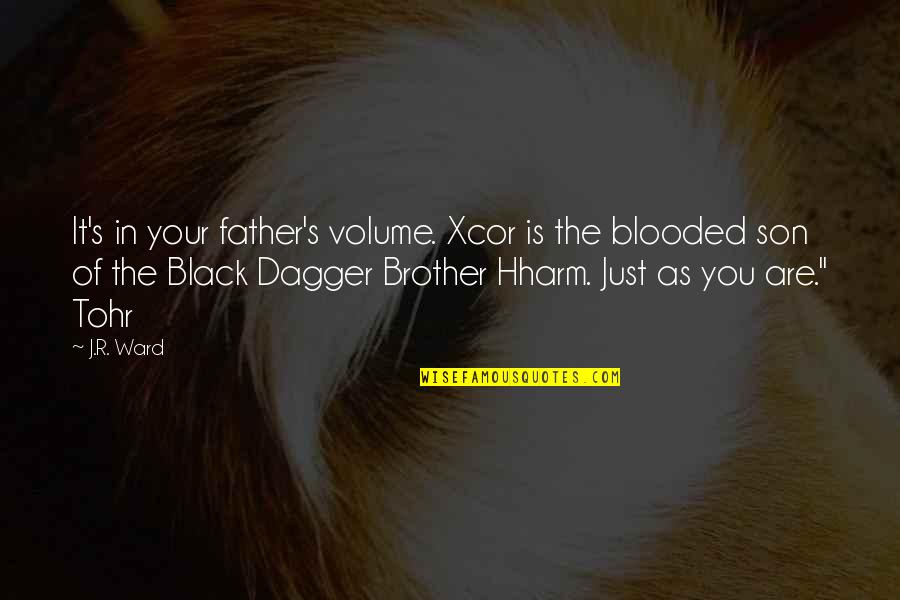 It's in your father's volume. Xcor is the blooded son of the Black Dagger Brother Hharm. Just as you are." Tohr —
J.R. Ward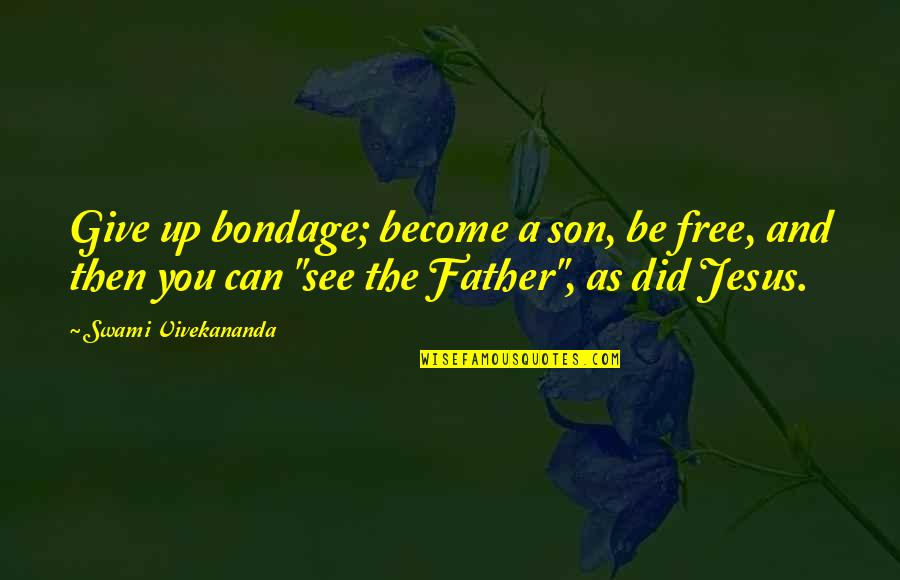 Give up bondage; become a son, be free, and then you can "see the Father", as did Jesus. —
Swami Vivekananda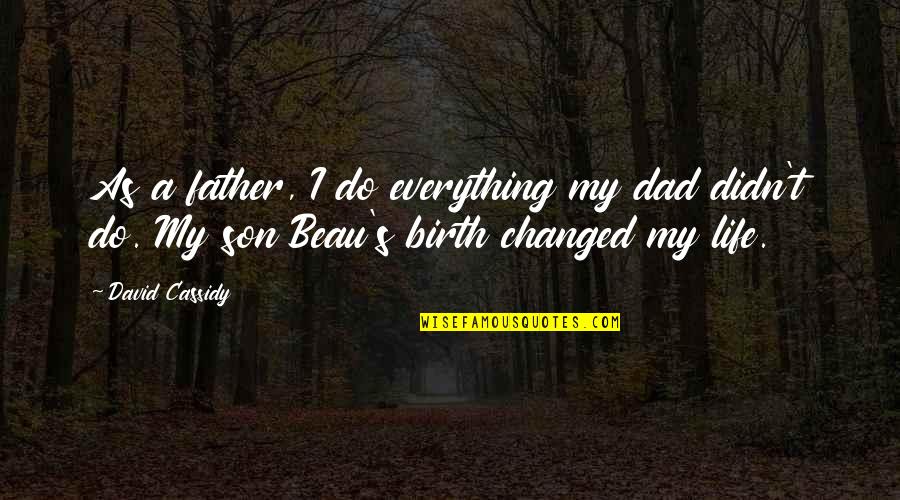 As a father, I do everything my dad didn't do. My son Beau's birth changed my life. —
David Cassidy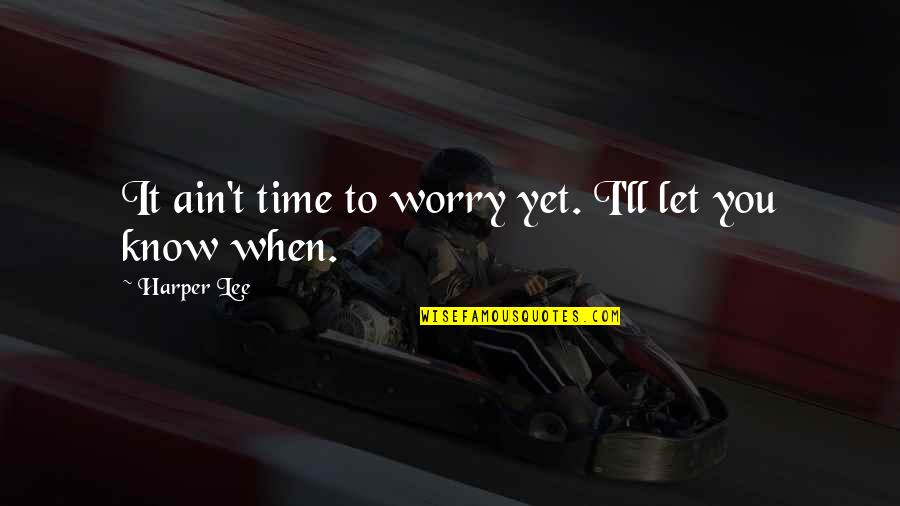 It ain't time to worry yet. I'll let you know when. —
Harper Lee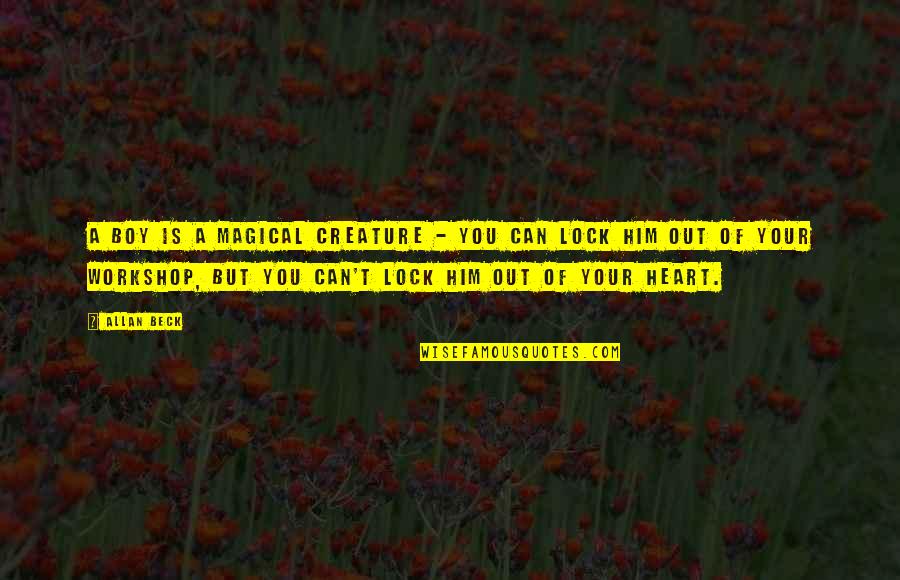 A boy is a magical creature - you can lock him out of your workshop, but you can't lock him out of your heart. —
Allan Beck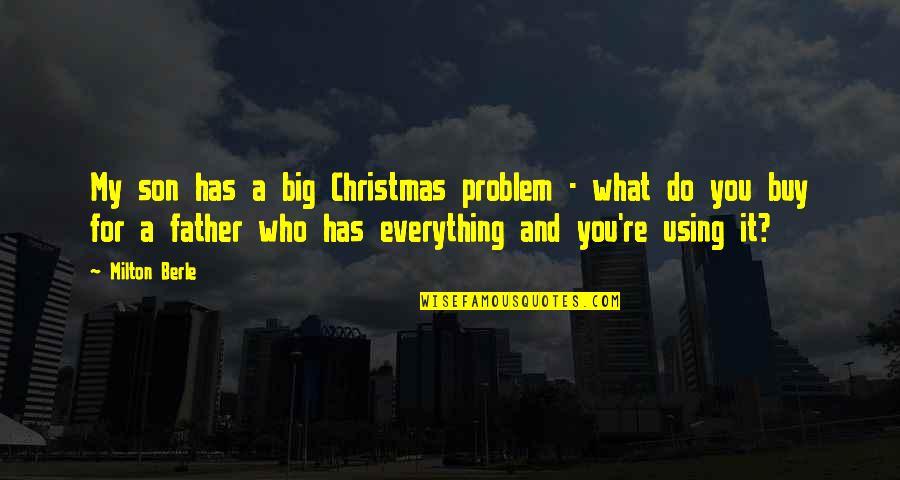 My son has a big Christmas problem - what do you buy for a father who has everything and you're using it? —
Milton Berle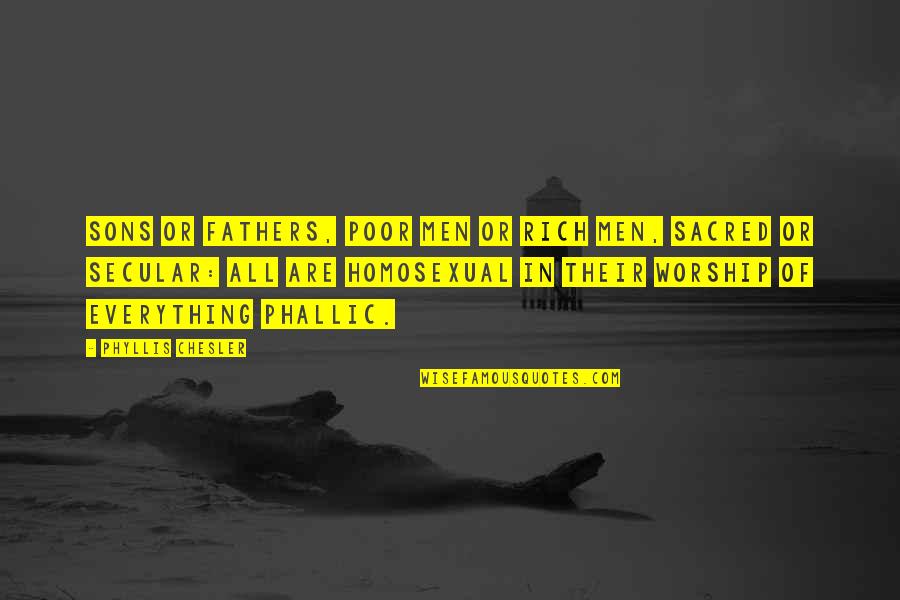 Sons or fathers, poor men or rich men, sacred or secular: all are homosexual in their worship of everything phallic. —
Phyllis Chesler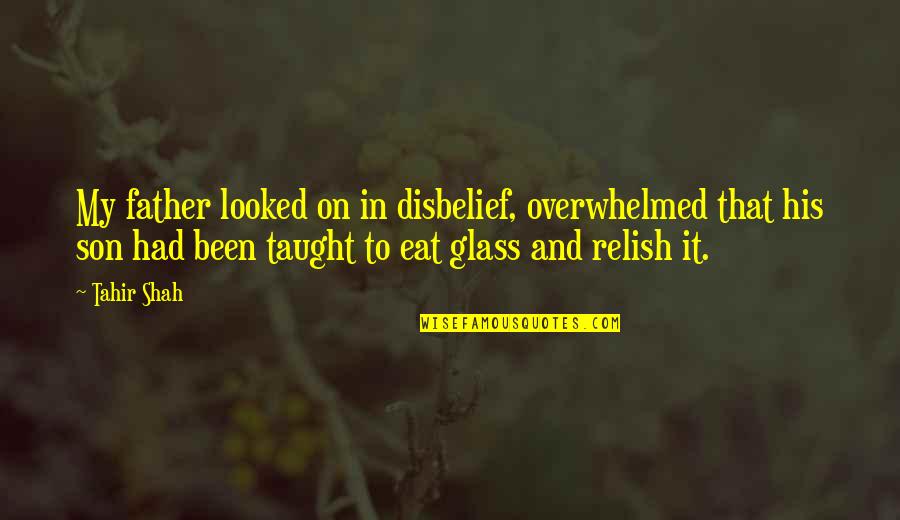 My father looked on in disbelief, overwhelmed that his son had been taught to eat glass and relish it. —
Tahir Shah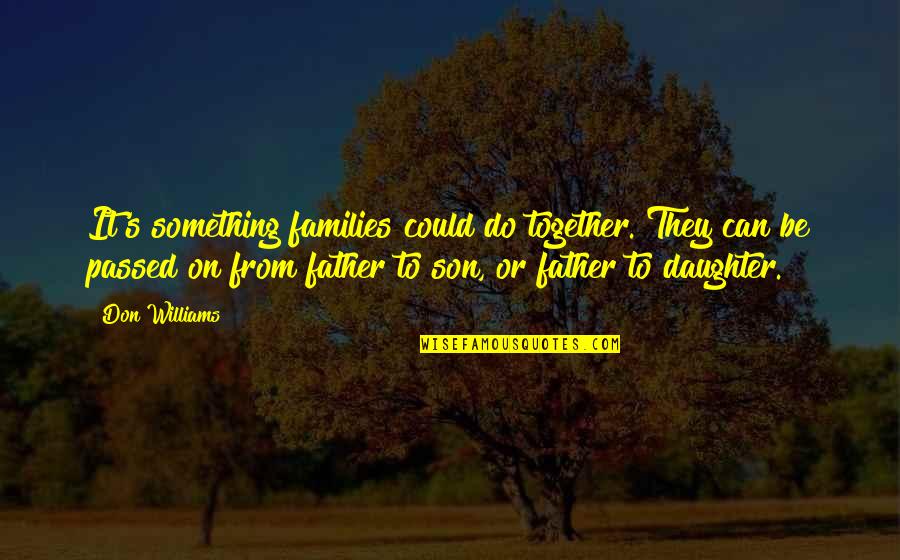 It's something families could do together. They can be passed on from father to son, or father to daughter. —
Don Williams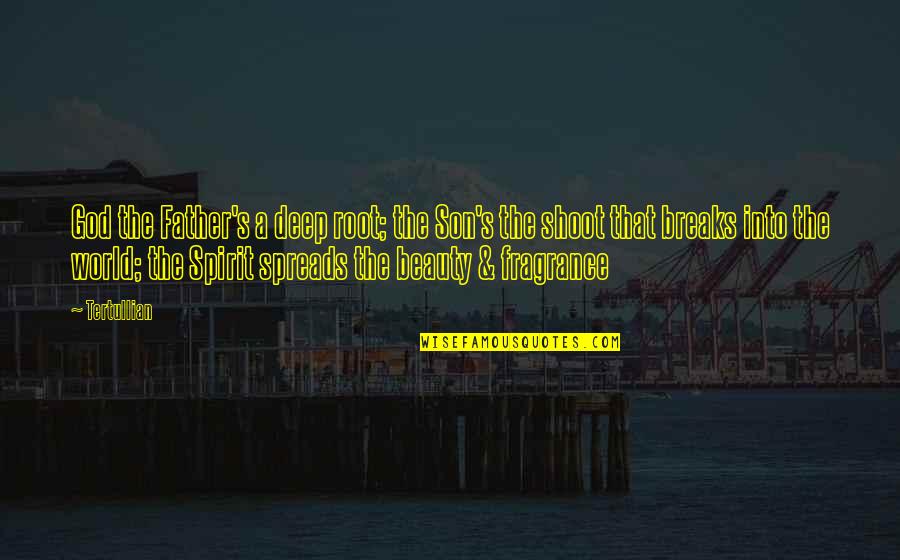 God the Father's a deep root; the Son's the shoot that breaks into the world; the Spirit spreads the beauty & fragrance —
Tertullian