Tame Her Quotes
Collection of top 18 famous quotes about Tame Her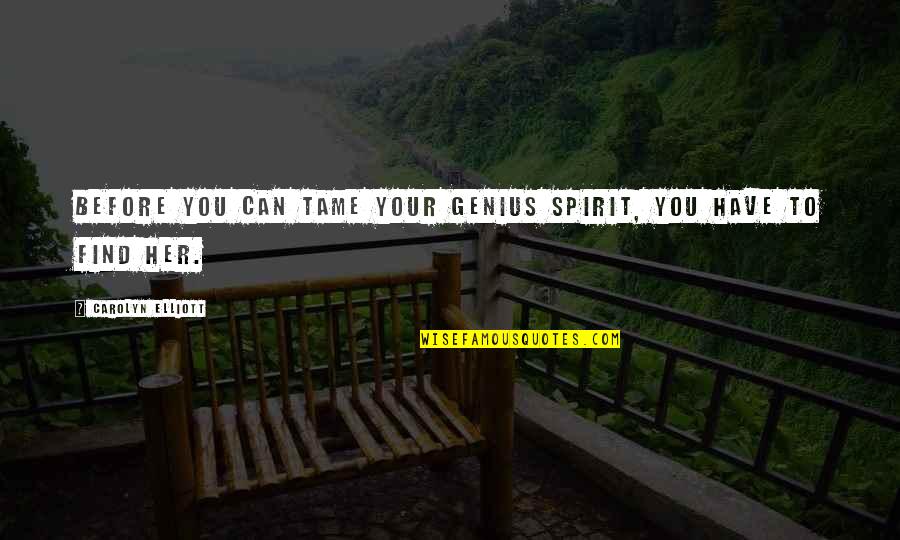 Before you can tame your genius spirit, you have to find her.
—
Carolyn Elliott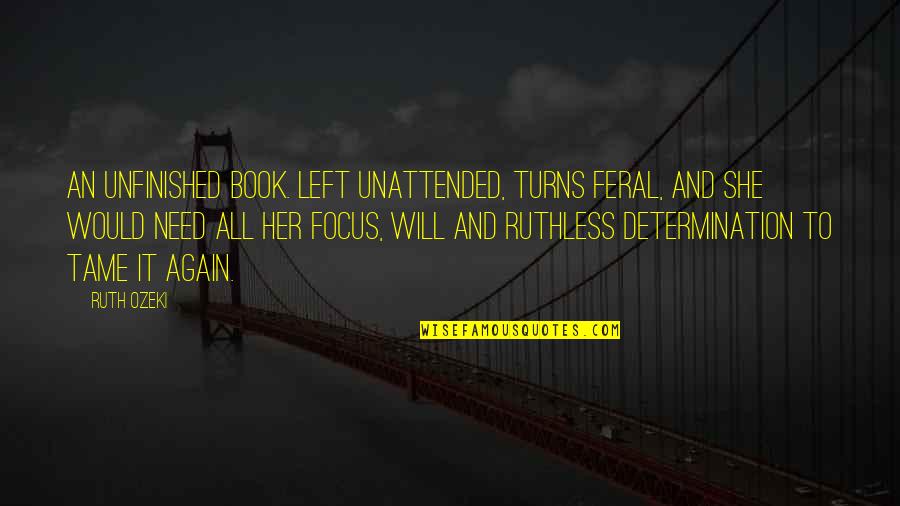 An unfinished book. left unattended, turns feral, and she would need all her focus, will and ruthless determination to tame it again.
—
Ruth Ozeki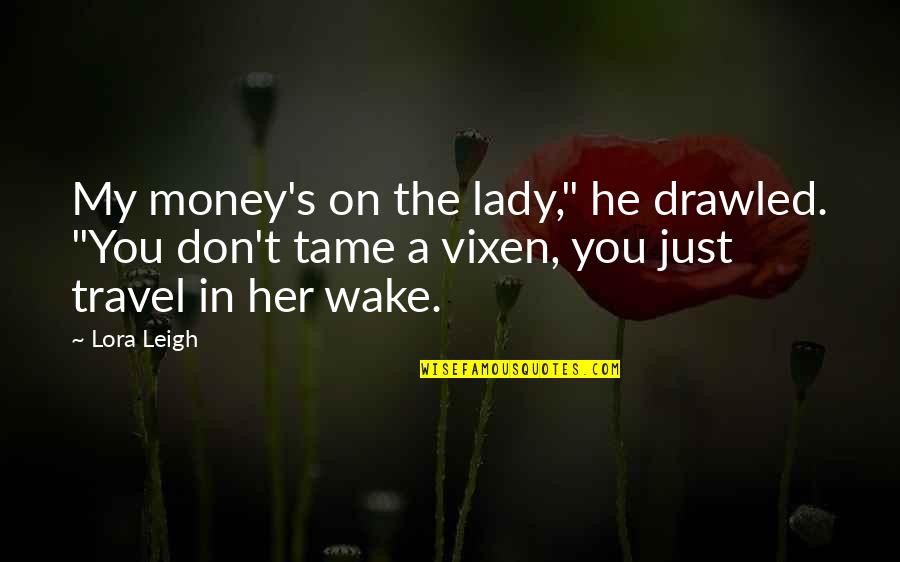 My money's on the lady," he drawled. "You don't tame a vixen, you just travel in her wake.
—
Lora Leigh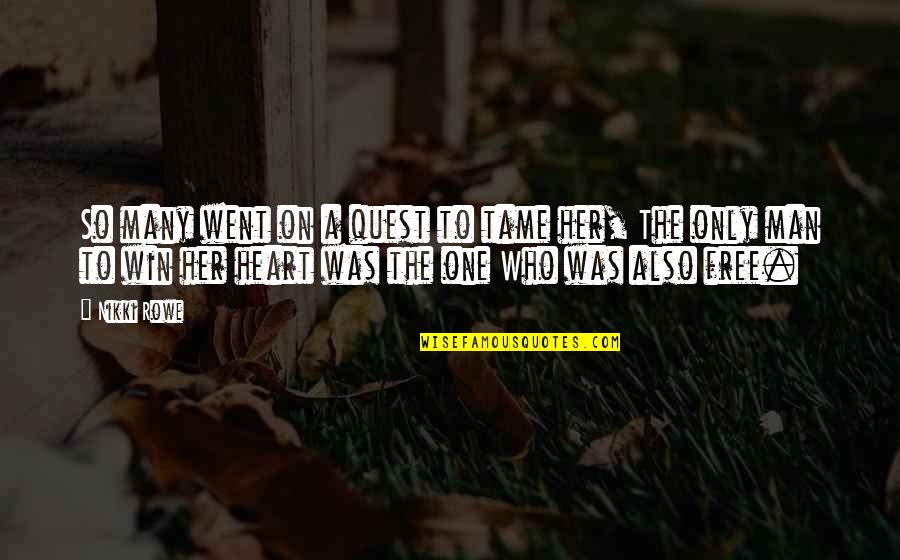 So many went on a quest to
tame her
,
The only man to win her heart was the one
Who was also free. —
Nikki Rowe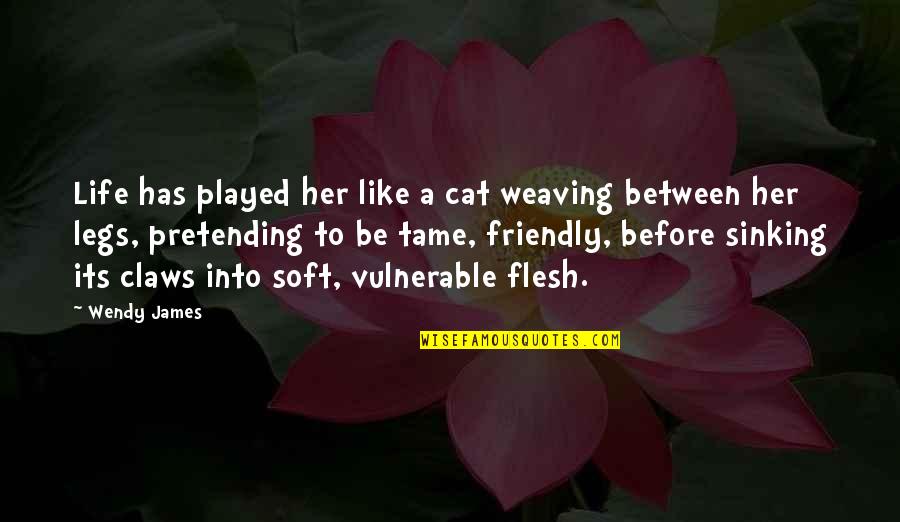 Life has played her like a cat weaving between her legs, pretending to be tame, friendly, before sinking its claws into soft, vulnerable flesh. —
Wendy James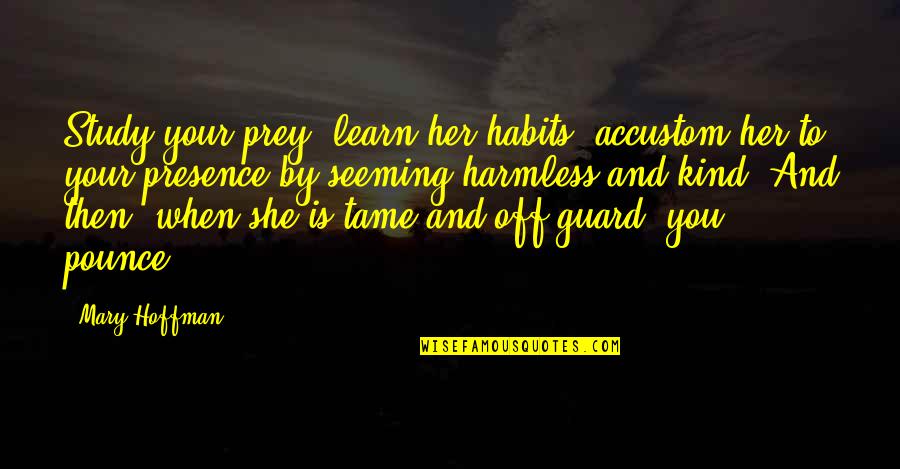 Study your prey, learn her habits, accustom her to your presence by seeming harmless and kind. And then, when she is tame and off-guard, you pounce! —
Mary Hoffman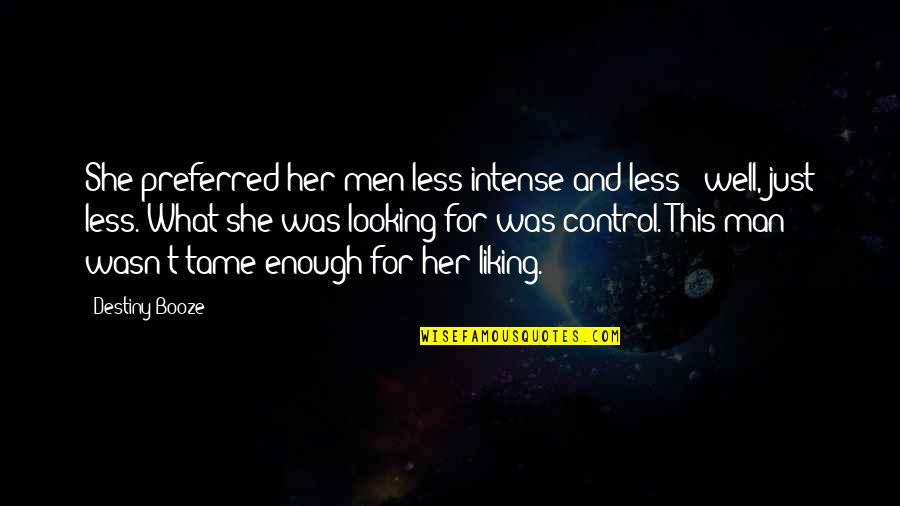 She preferred her men less intense and less - well, just less. What she was looking for was control. This man wasn't tame enough for her liking. —
Destiny Booze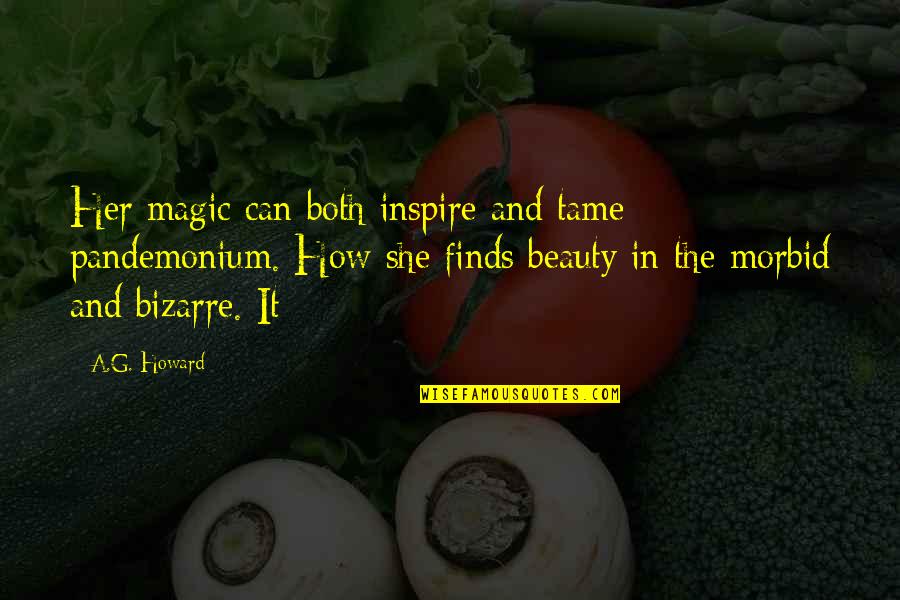 Her magic can both inspire and tame pandemonium. How she finds beauty in the morbid and bizarre. It —
A.G. Howard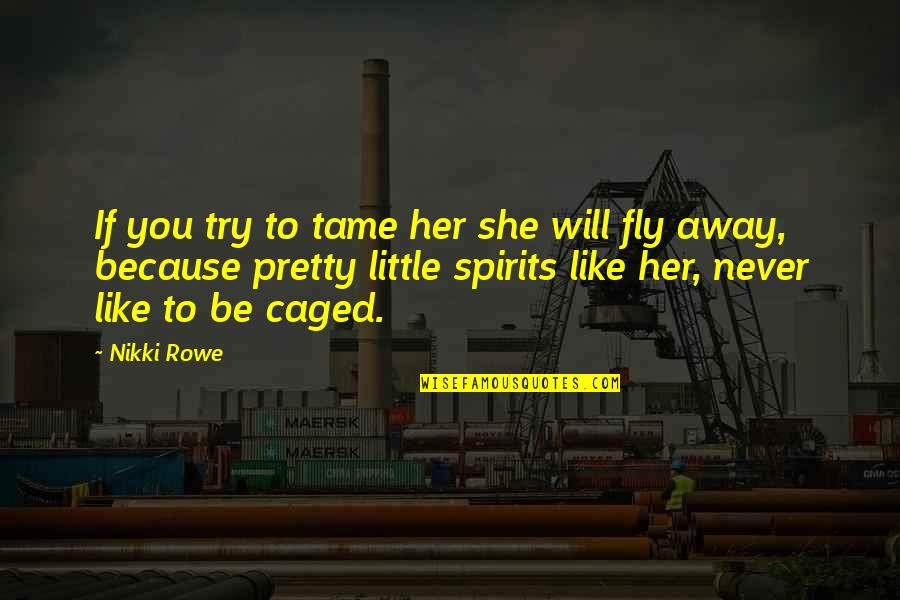 If you try to
tame her
she will fly away, because pretty little spirits like her, never like to be caged. —
Nikki Rowe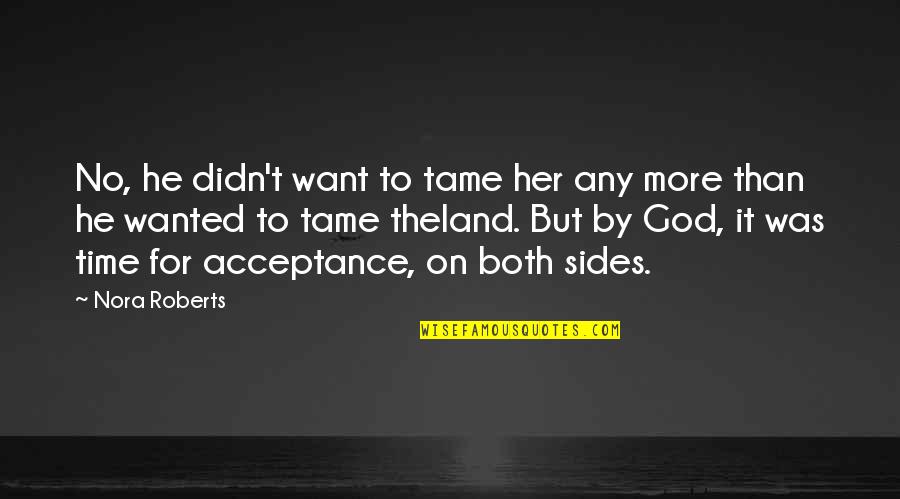 No, he didn't want to
tame her
any more than he wanted to tame the
land. But by God, it was time for acceptance, on both sides. —
Nora Roberts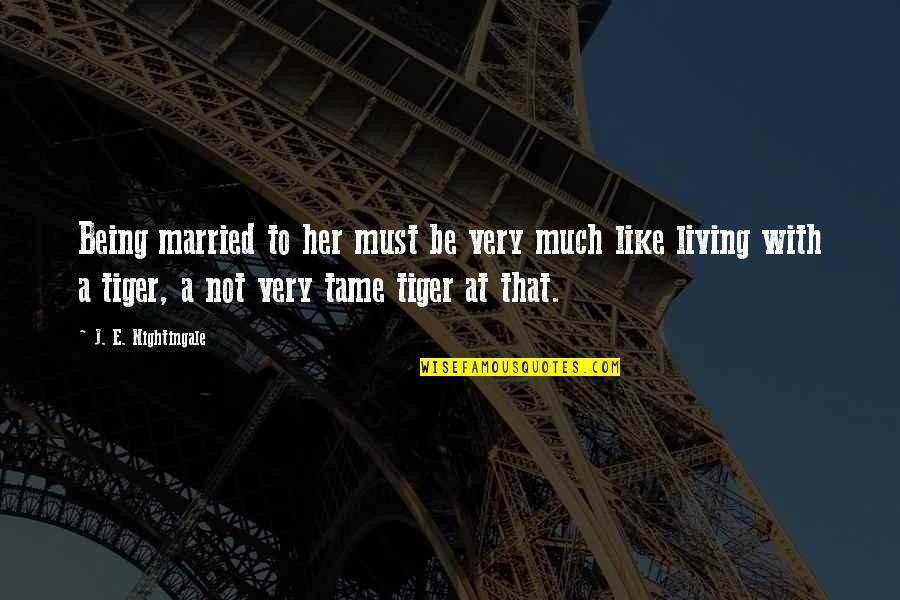 Being married to her must be very much like living with a tiger, a not very tame tiger at that. —
J. E. Nightingale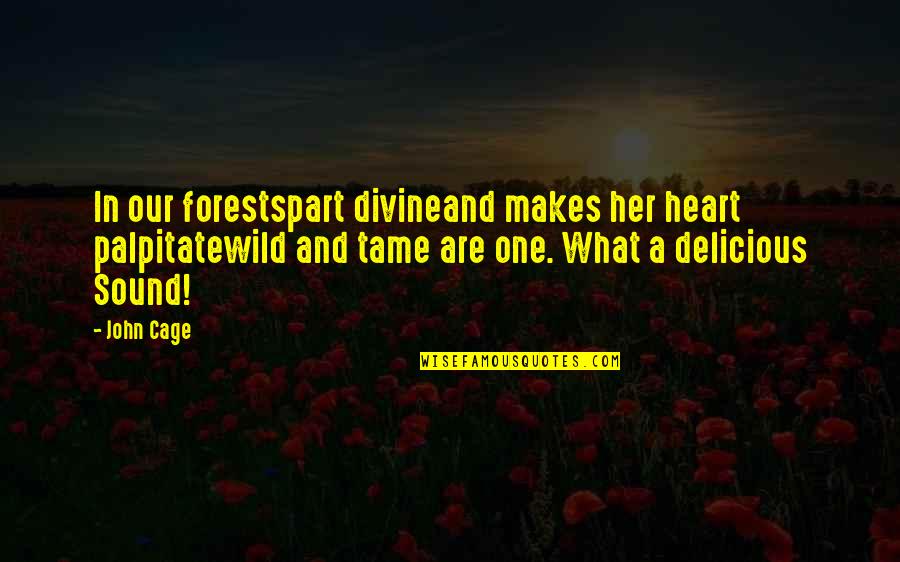 In our forests
part divine
and makes her heart palpitate
wild and tame are one. What a delicious Sound! —
John Cage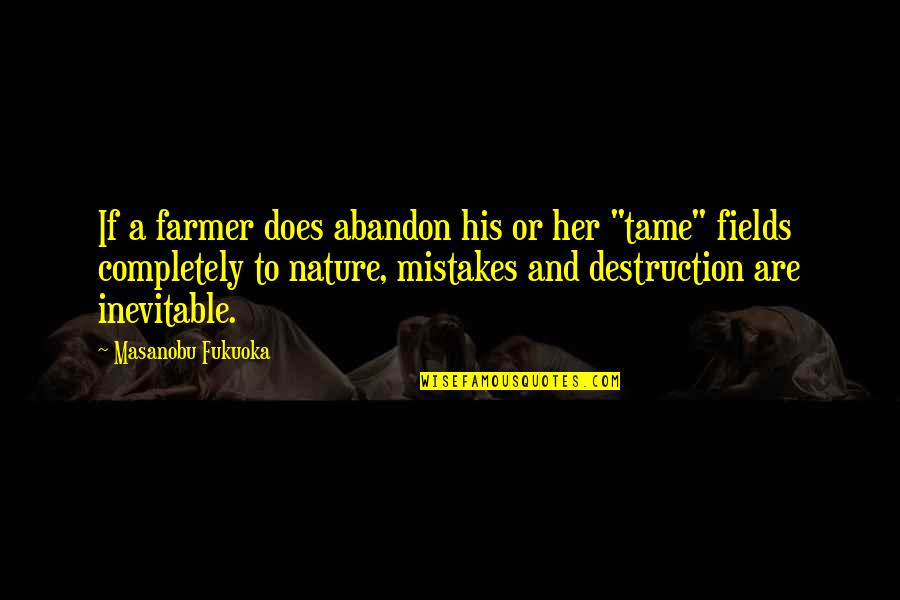 If a farmer does abandon his or her "tame" fields completely to nature, mistakes and destruction are inevitable. —
Masanobu Fukuoka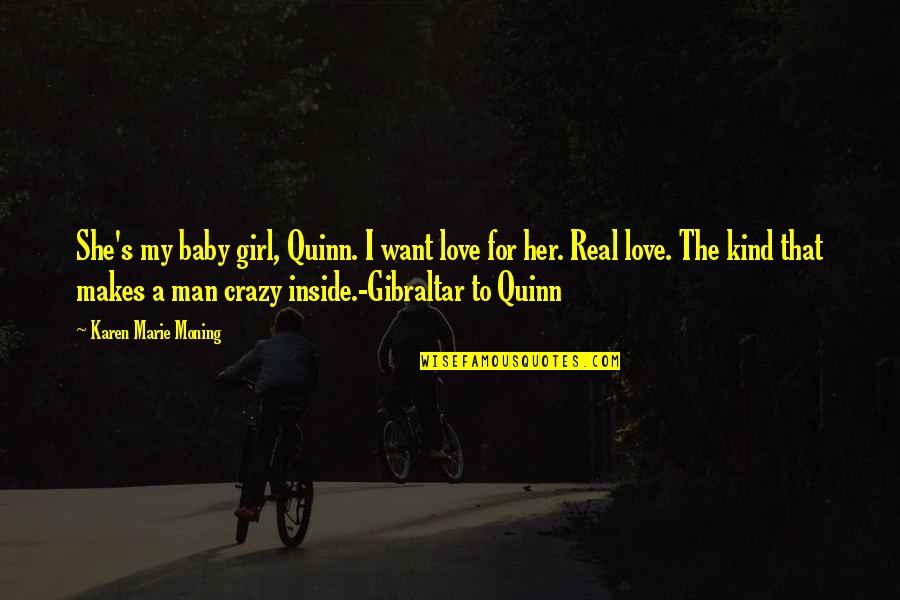 She's my baby girl, Quinn. I want love for her. Real love. The kind that makes a man crazy inside.
-Gibraltar to Quinn —
Karen Marie Moning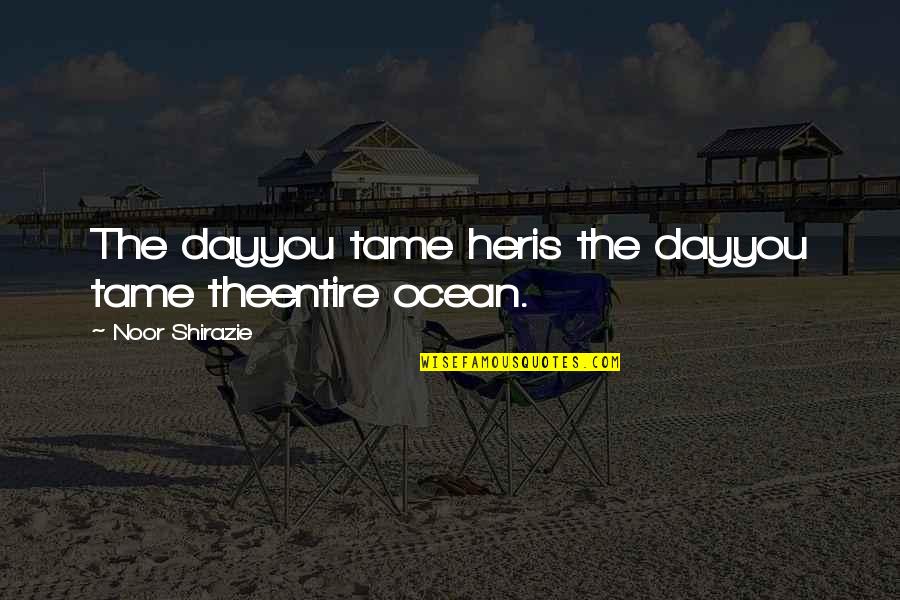 The day
you
tame her
is the day
you tame the
entire ocean. —
Noor Shirazie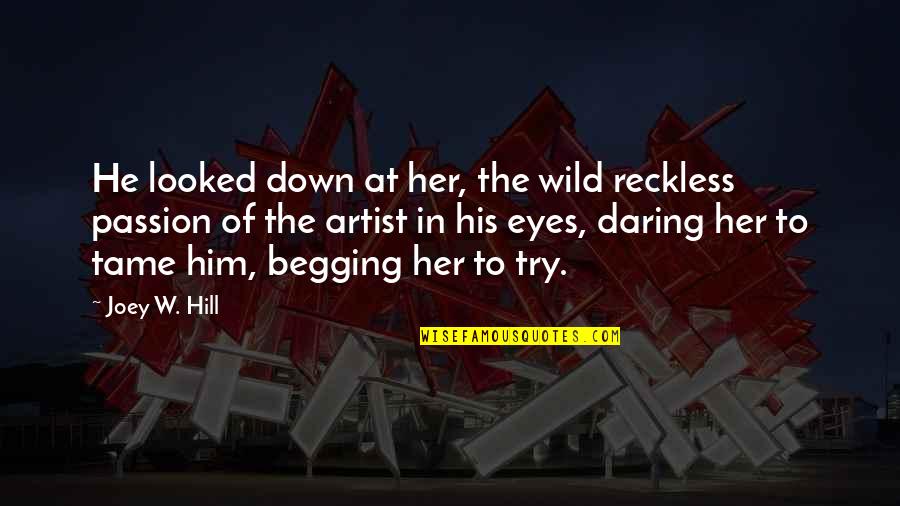 He looked down at her, the wild reckless passion of the artist in his eyes, daring her to tame him, begging her to try. —
Joey W. Hill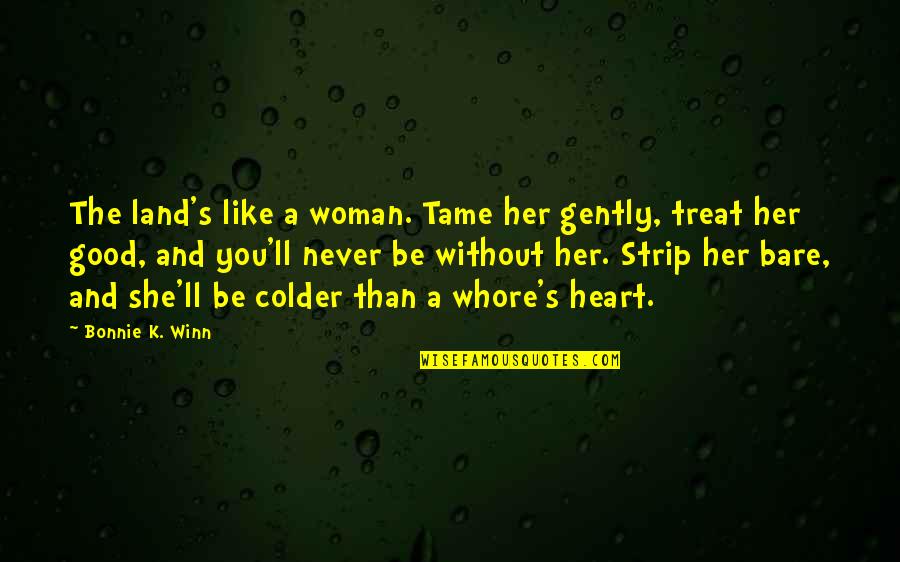 The land's like a woman.
Tame her
gently, treat her good, and you'll never be without her. Strip her bare, and she'll be colder than a whore's heart. —
Bonnie K. Winn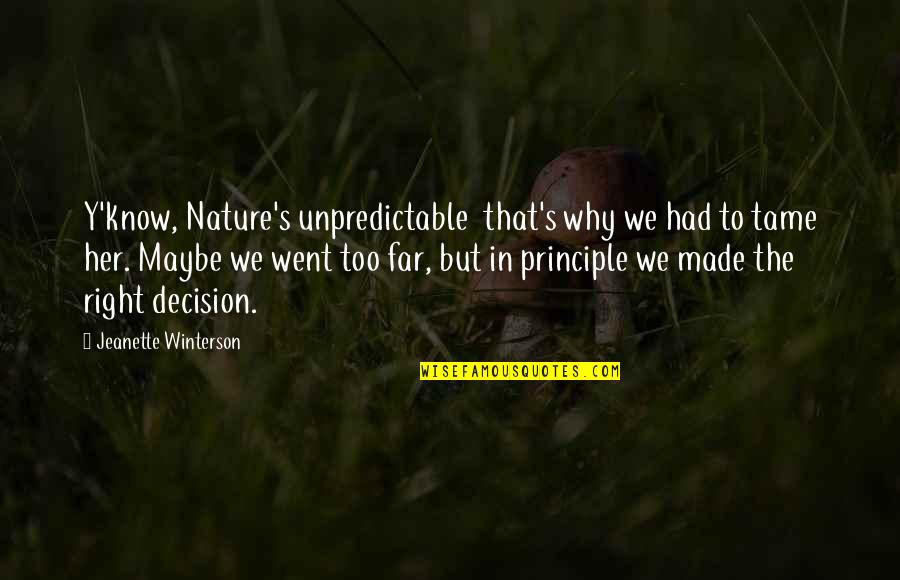 Y'know, Nature's unpredictable
that's why we had to
tame her
. Maybe we went too far, but in principle we made the right decision. —
Jeanette Winterson