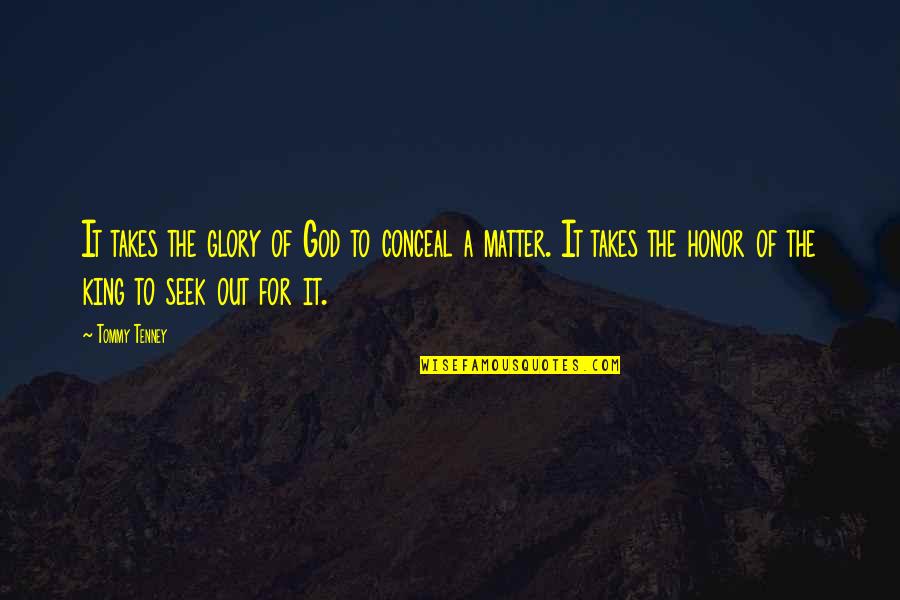 It takes the glory of God to conceal a matter. It takes the honor of the king to seek out for it.
—
Tommy Tenney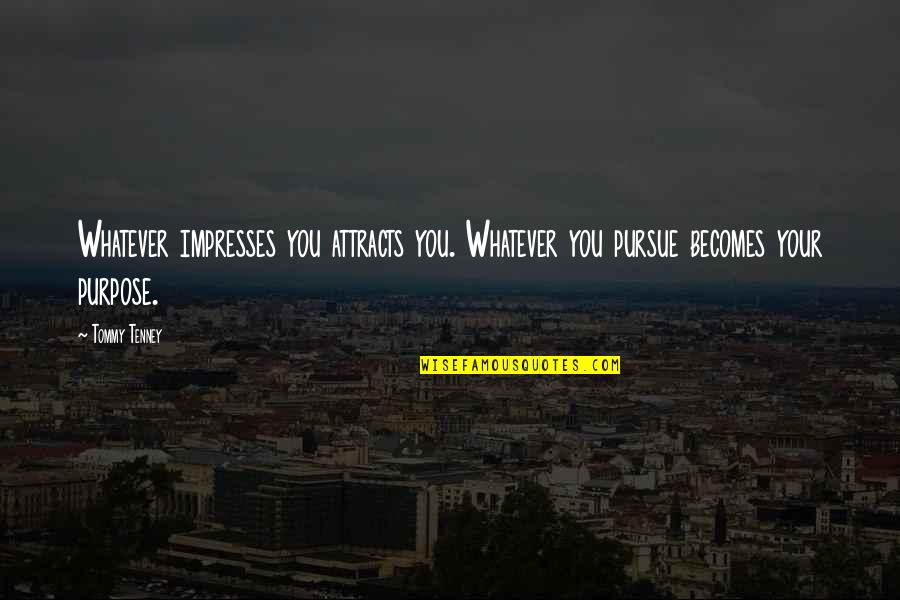 Whatever impresses you attracts you. Whatever you pursue becomes your purpose.
—
Tommy Tenney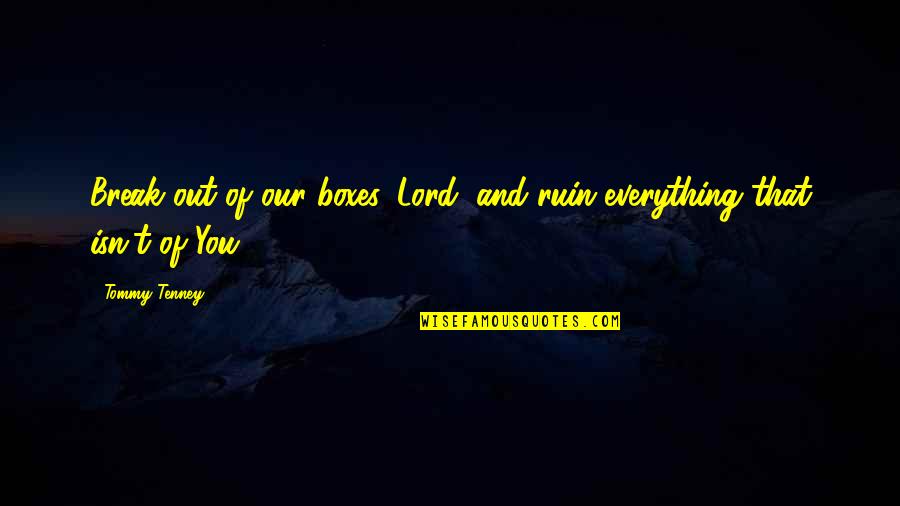 Break out of our boxes, Lord, and ruin everything that isn't of You!")
—
Tommy Tenney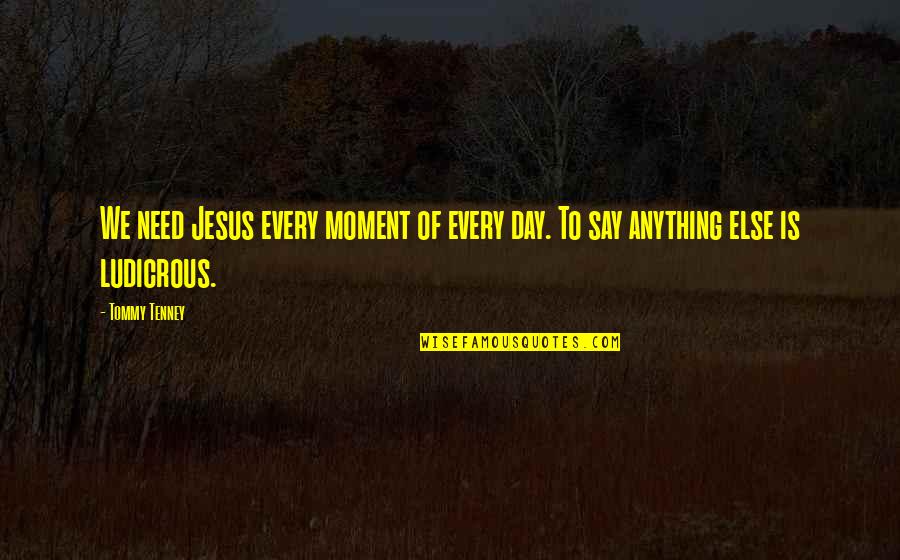 We need Jesus every moment of every day. To say anything else is ludicrous.
—
Tommy Tenney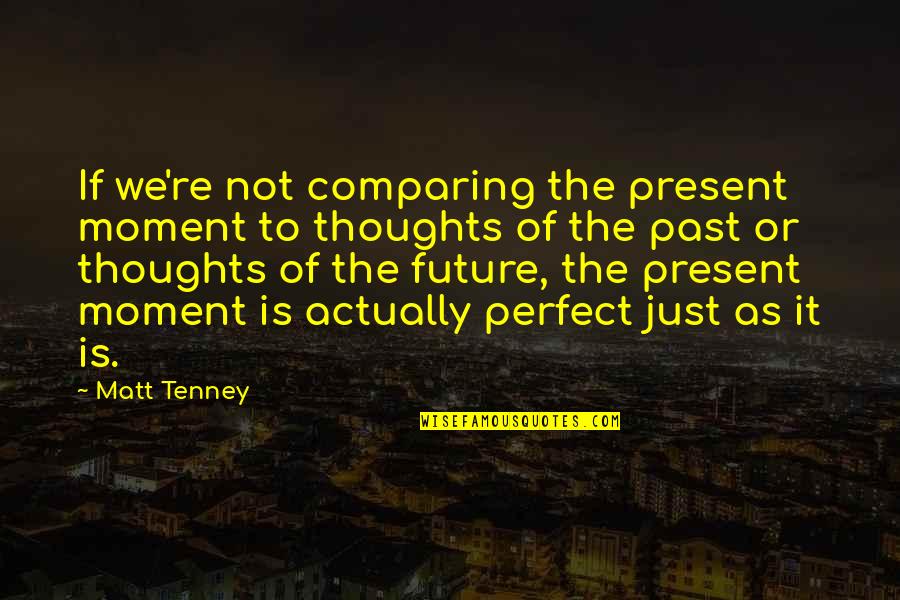 If we're not comparing the present moment to thoughts of the past or thoughts of the future, the present moment is actually perfect just as it is.
—
Matt Tenney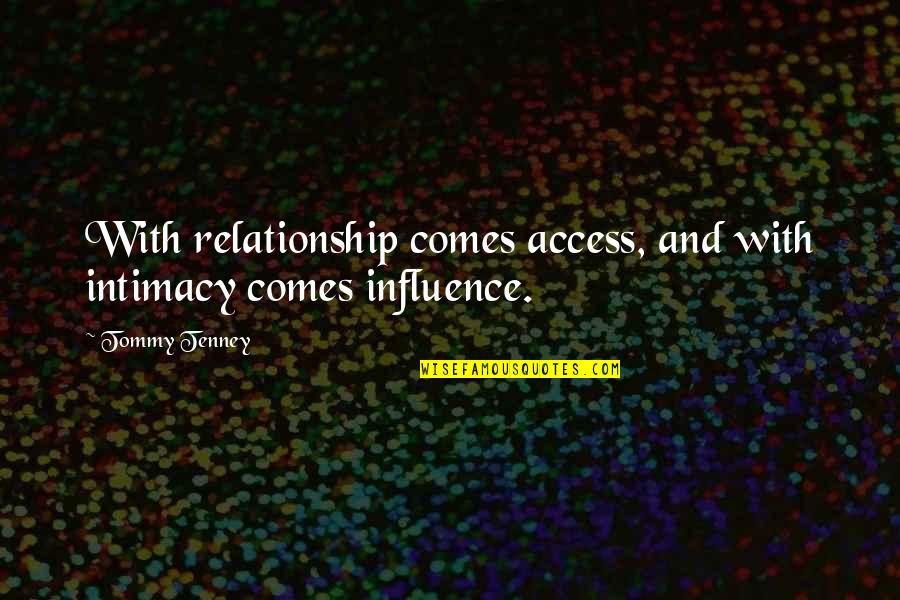 With relationship comes access, and with intimacy comes influence. —
Tommy Tenney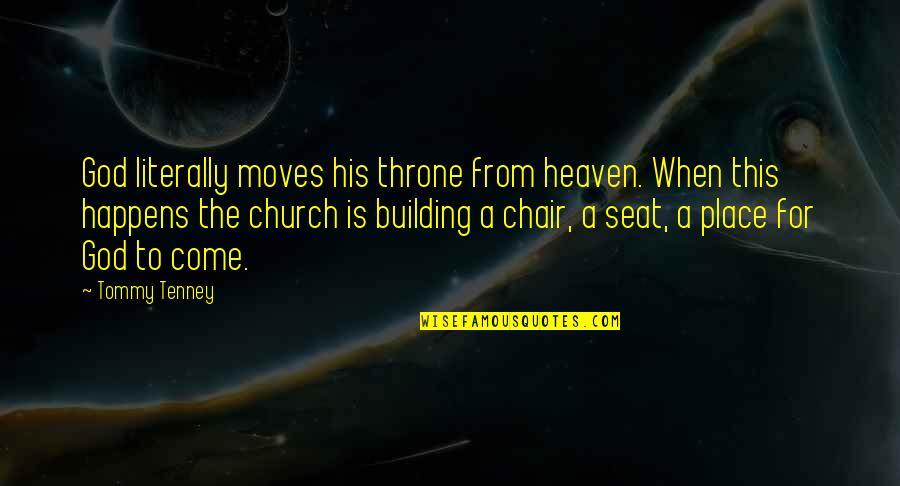 God literally moves his throne from heaven. When this happens the church is building a chair, a seat, a place for God to come. —
Tommy Tenney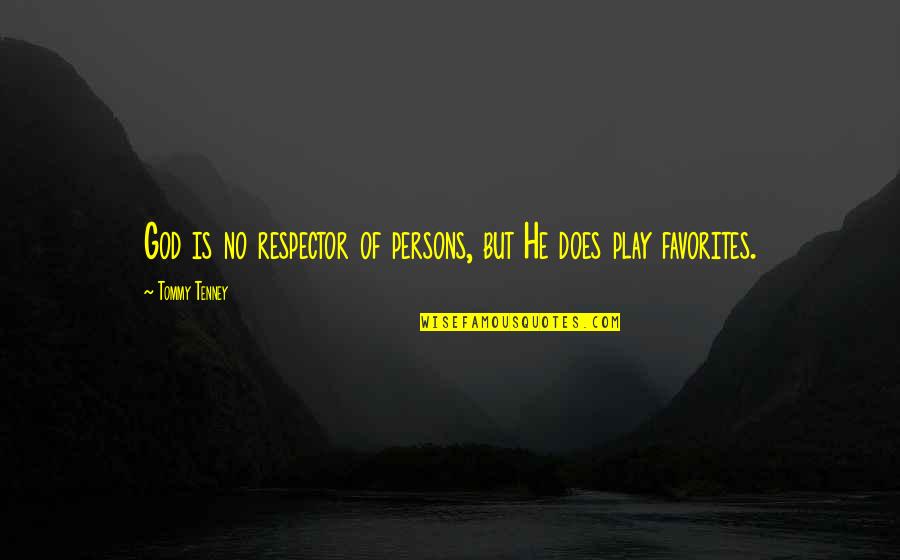 God is no respector of persons, but He does play favorites. —
Tommy Tenney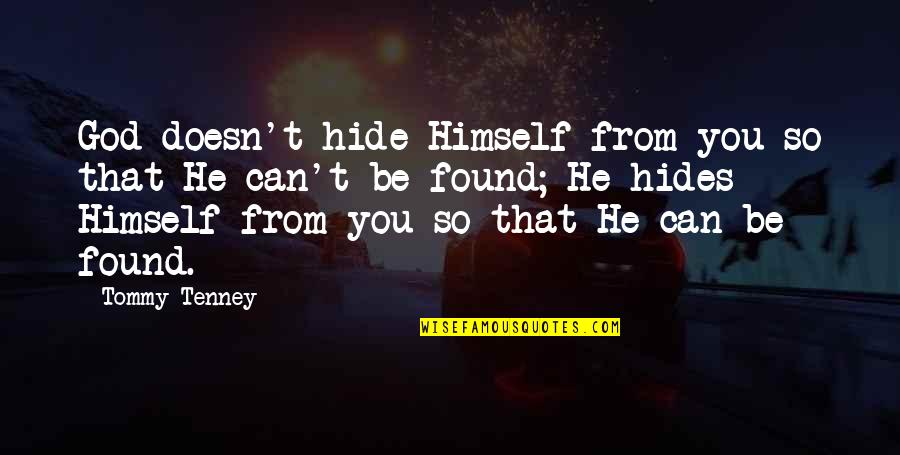 God doesn't hide Himself from you so that He can't be found; He hides Himself from you so that He can be found. —
Tommy Tenney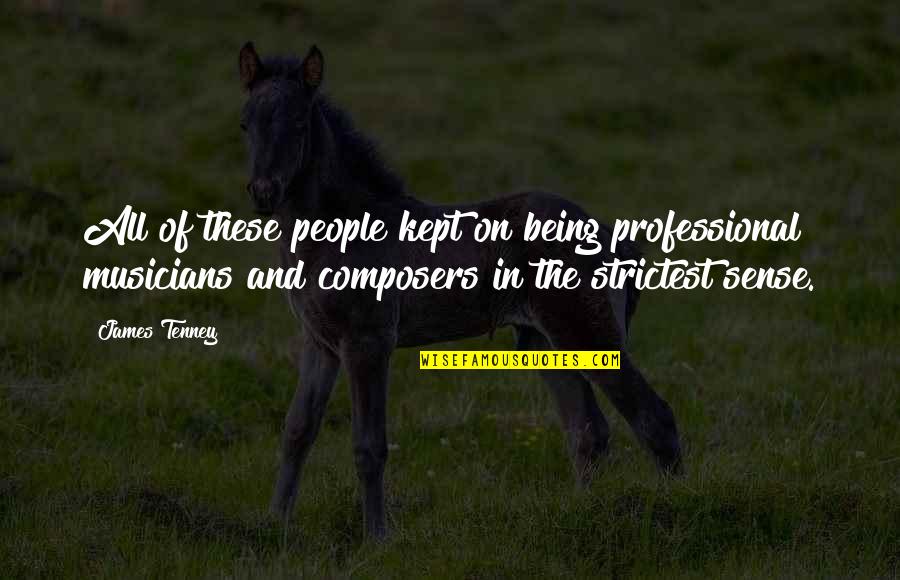 All of these people kept on being professional musicians and composers in the strictest sense. —
James Tenney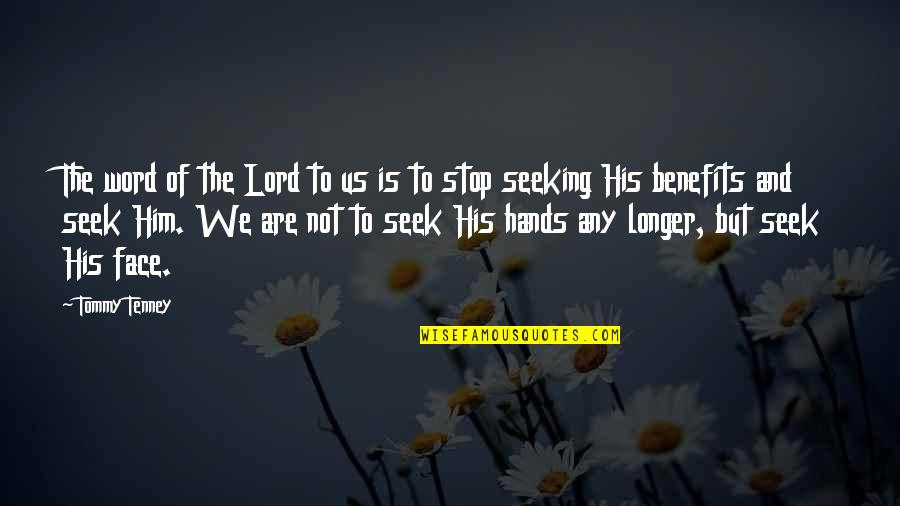 The word of the Lord to us is to stop seeking His benefits and seek Him. We are not to seek His hands any longer, but seek His face. —
Tommy Tenney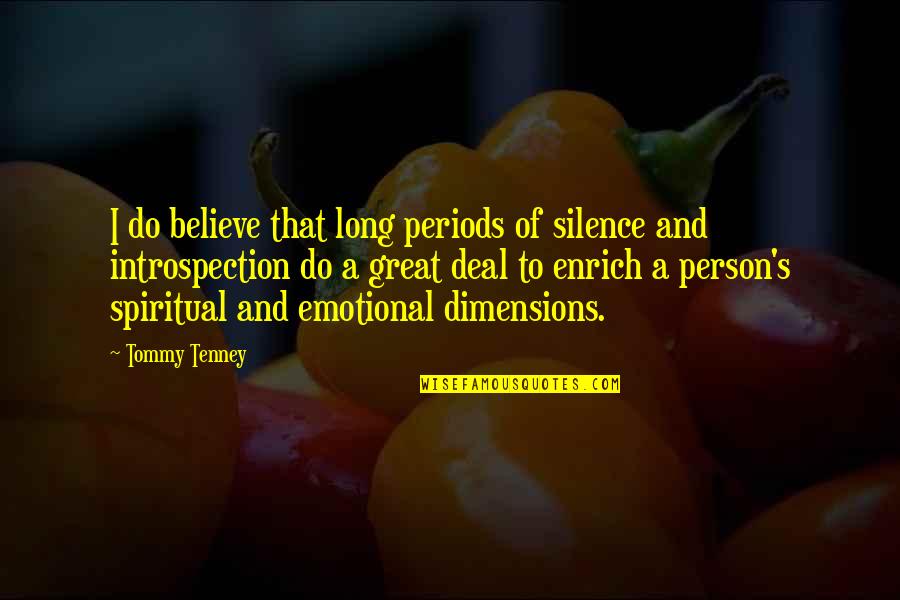 I do believe that long periods of silence and introspection do a great deal to enrich a person's spiritual and emotional dimensions. —
Tommy Tenney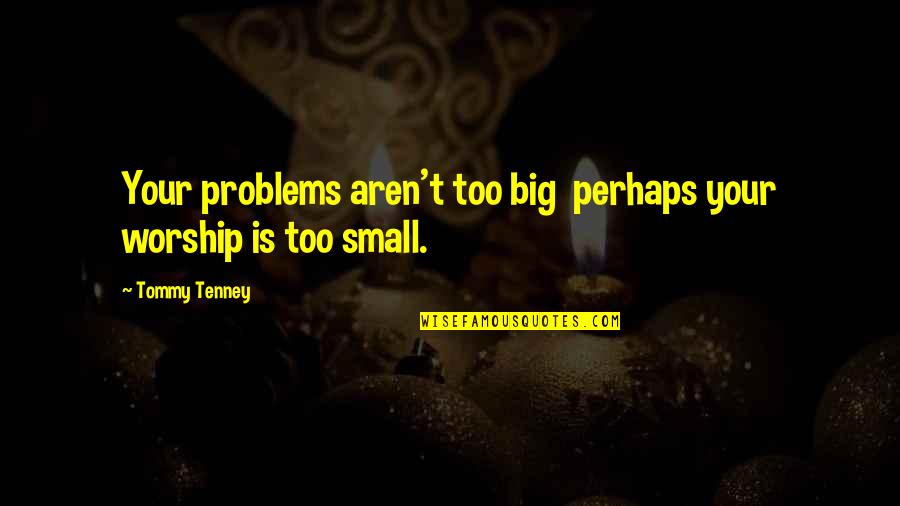 Your problems aren't too big
perhaps your worship is too small. —
Tommy Tenney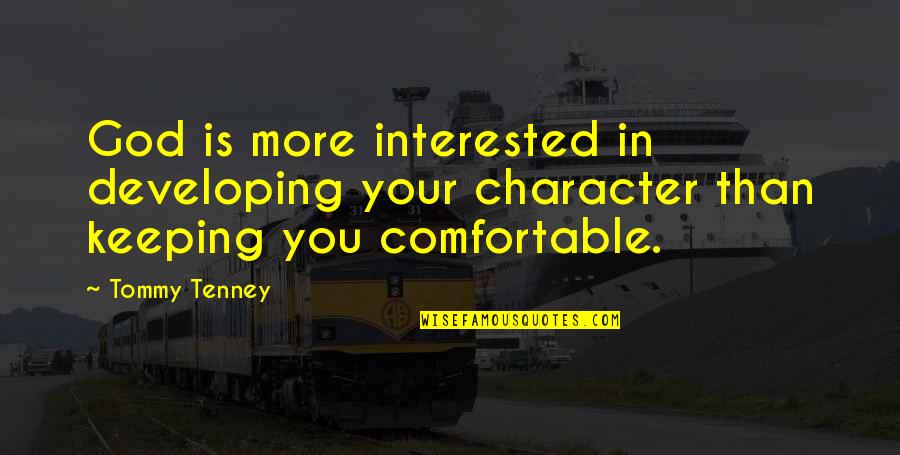 God is more interested in developing your character than keeping you comfortable. —
Tommy Tenney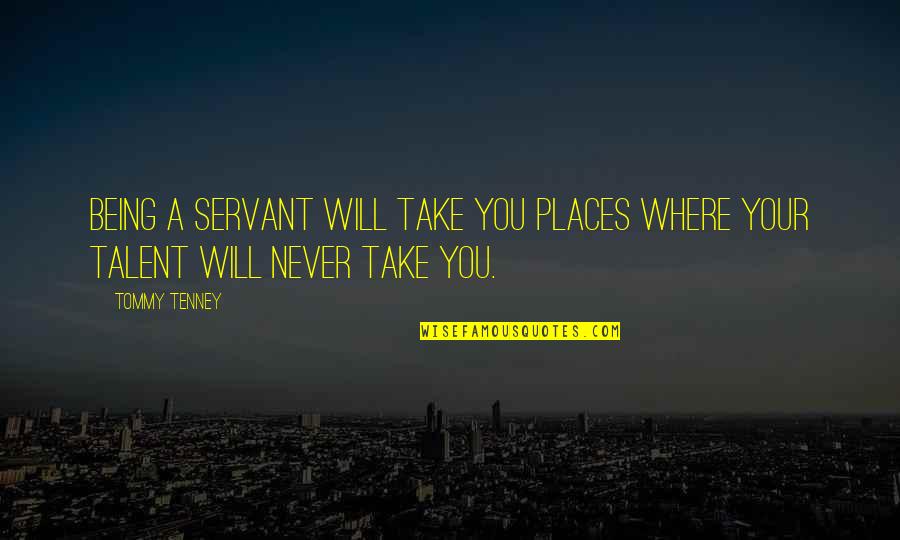 Being a servant will take you places where your talent will never take you. —
Tommy Tenney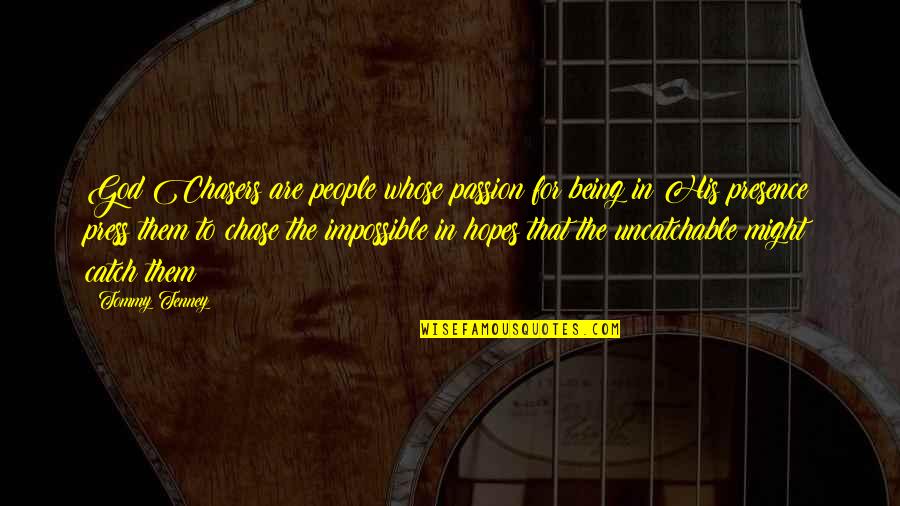 God Chasers are people whose passion for being in His presence press them to chase the impossible in hopes that the uncatchable might catch them! —
Tommy Tenney