Struck By Lightning Best Quotes
Collection of top 30 famous quotes about Struck By Lightning Best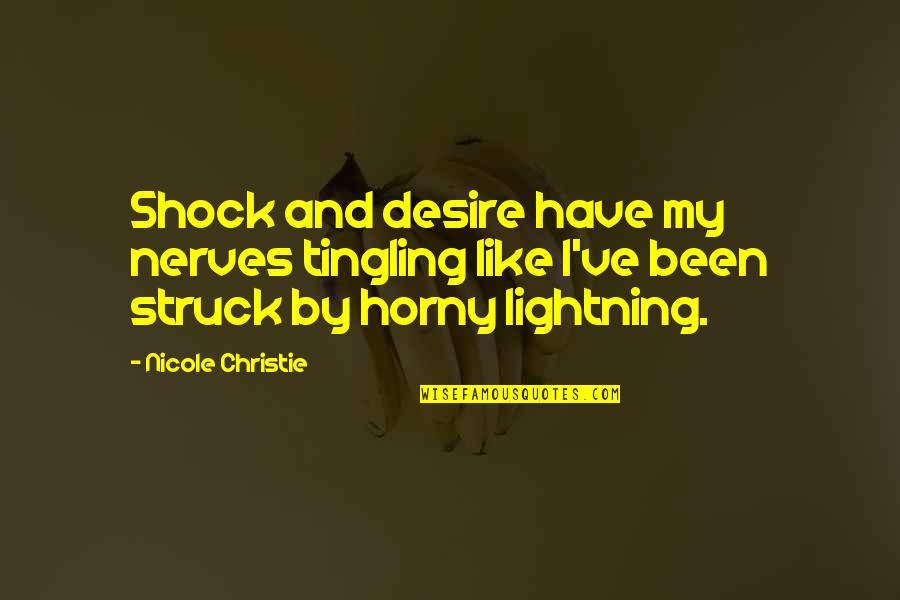 Shock and desire have my nerves tingling like I've been struck by horny lightning.
—
Nicole Christie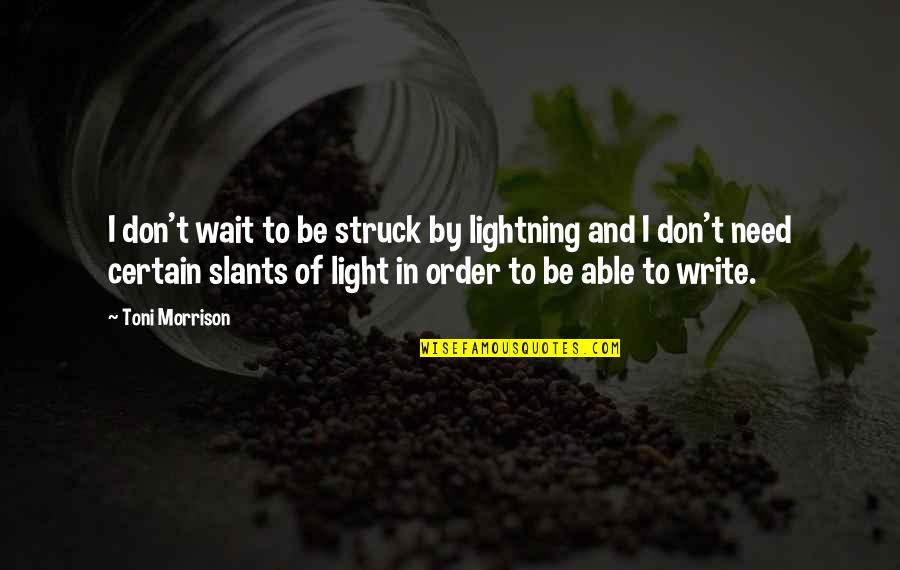 I don't wait to be struck by lightning and I don't need certain slants of light in order to be able to write.
—
Toni Morrison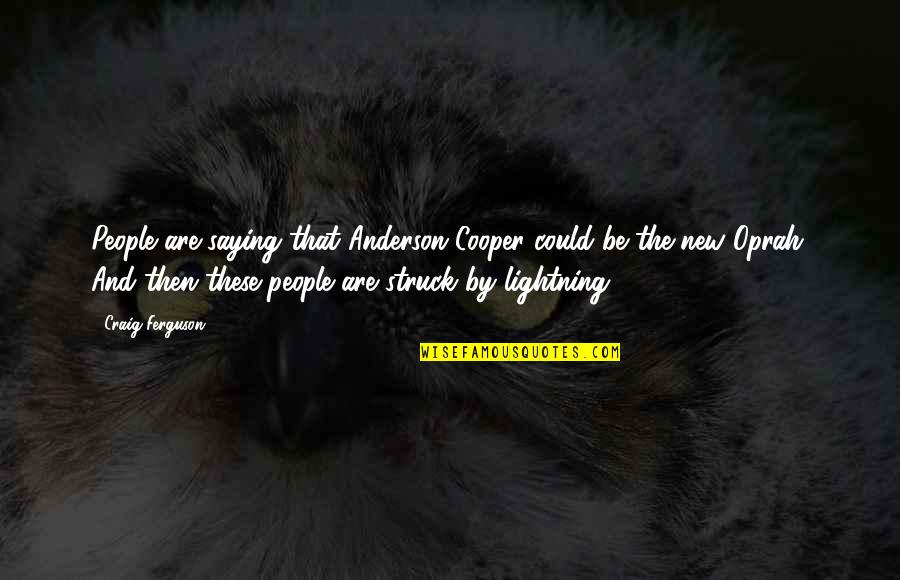 People are saying that Anderson Cooper could be the new Oprah. And then these people are struck by lightning.
—
Craig Ferguson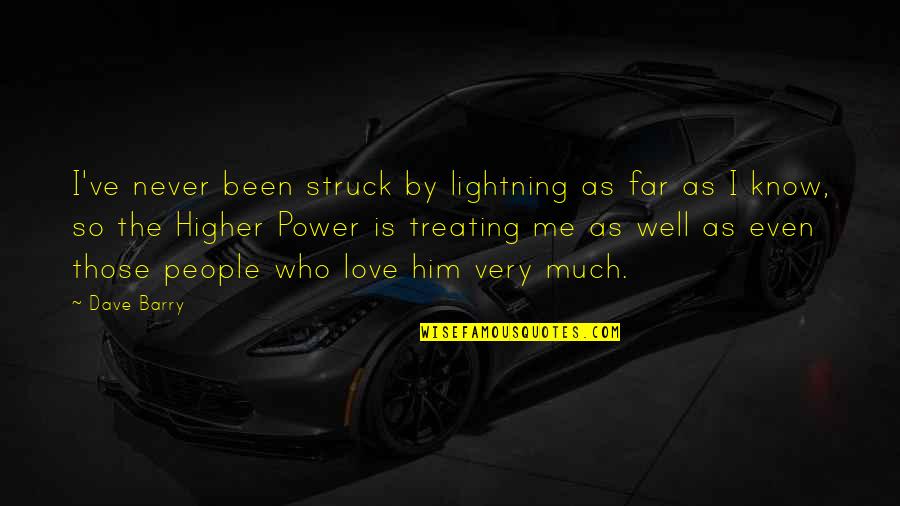 I've never been struck by lightning as far as I know, so the Higher Power is treating me as well as even those people who love him very much.
—
Dave Barry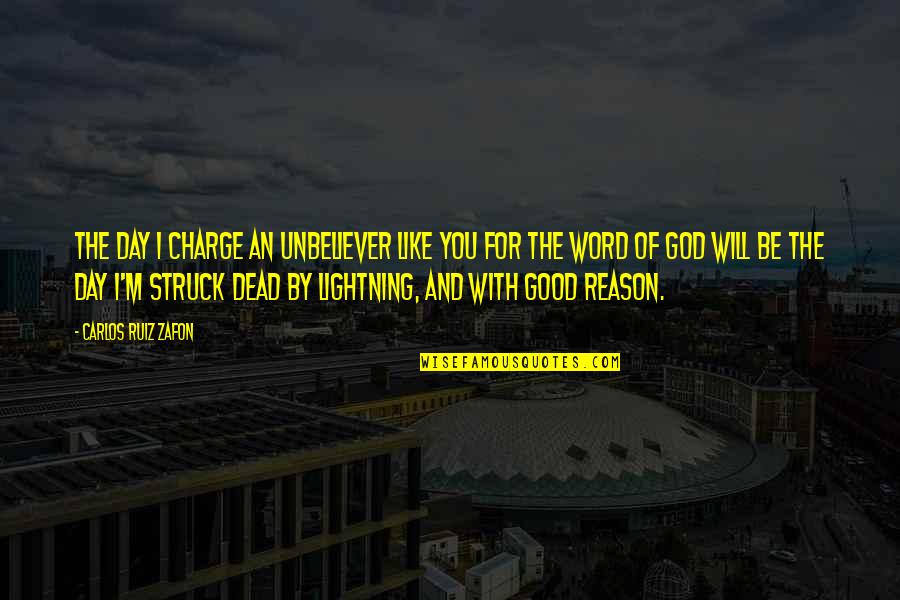 The day I charge an unbeliever like you for the word of God will be the day I'm struck dead by lightning, and with good reason.
—
Carlos Ruiz Zafon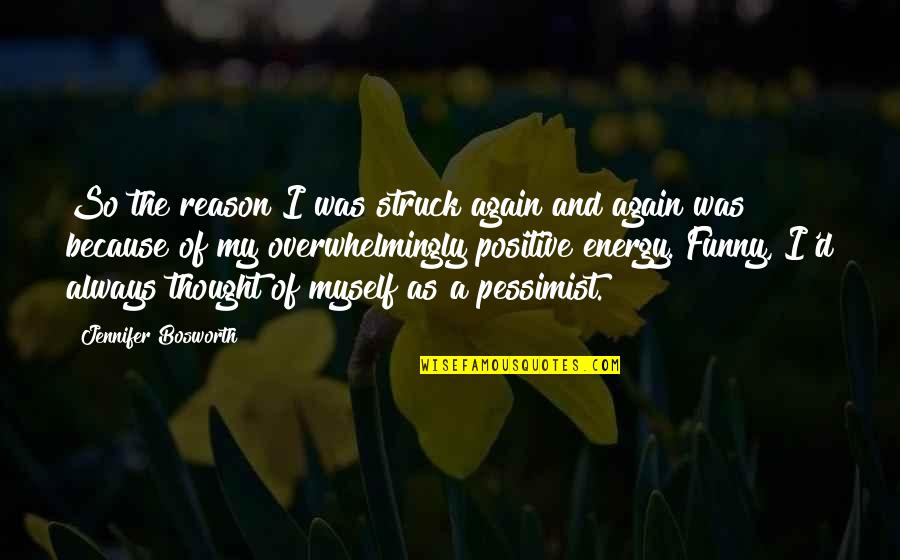 So the reason I was struck again and again was because of my overwhelmingly positive energy. Funny, I'd always thought of myself as a pessimist.
—
Jennifer Bosworth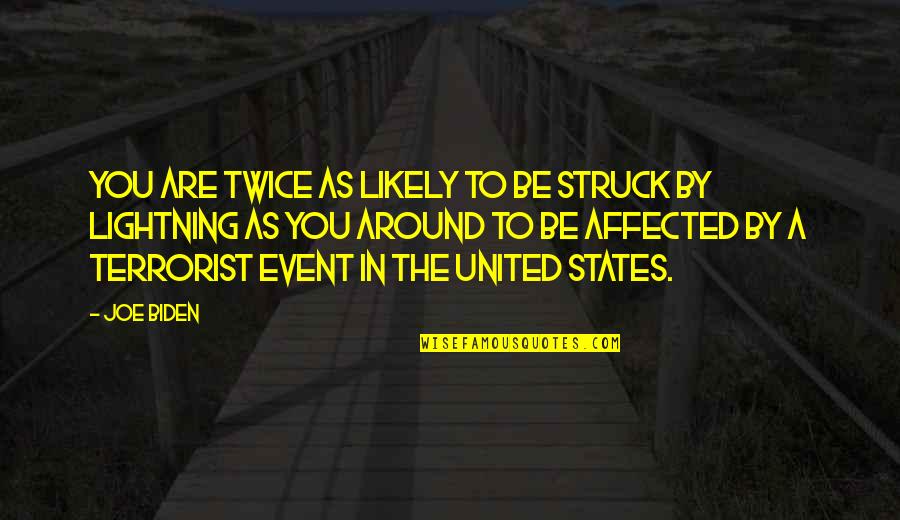 You are twice as likely to be struck by lightning as you around to be affected by a terrorist event in the United States.
—
Joe Biden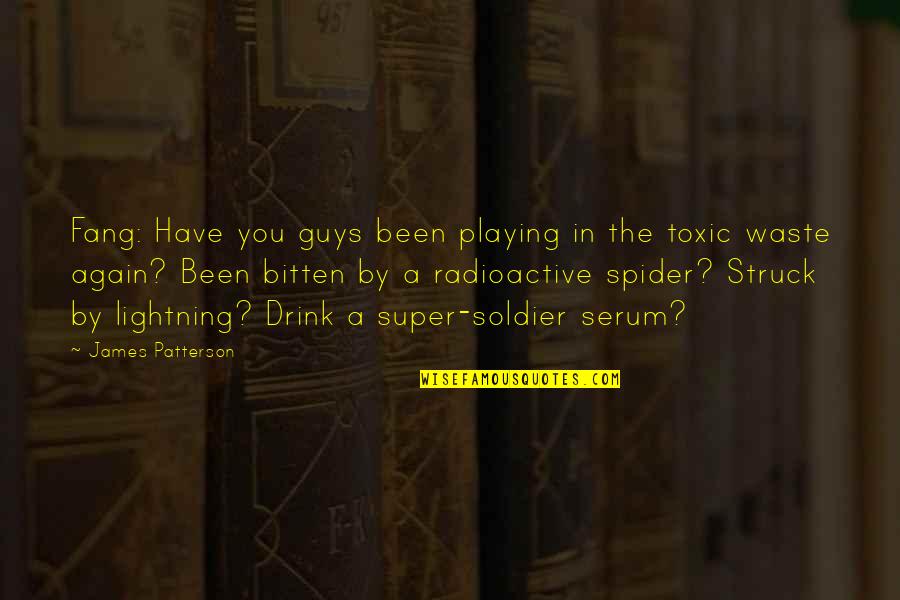 Fang: Have you guys been playing in the toxic waste again? Been bitten by a radioactive spider? Struck by lightning? Drink a super-soldier serum? —
James Patterson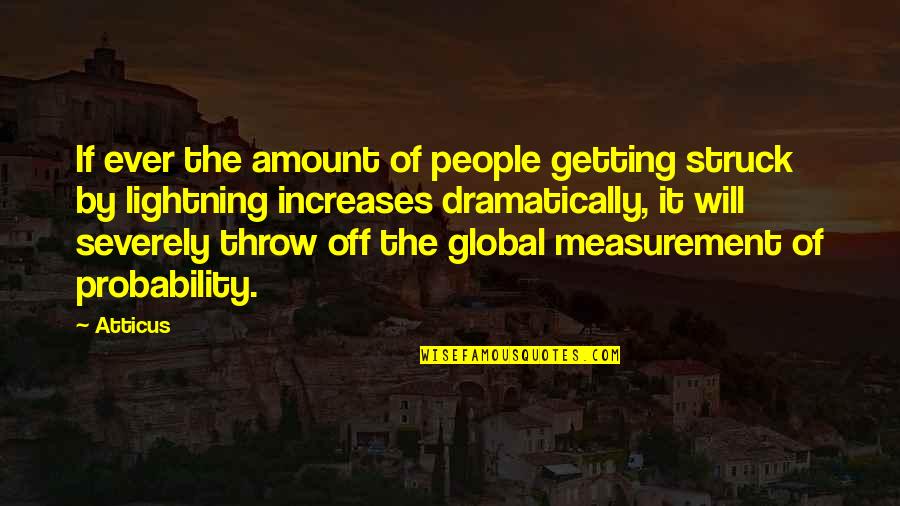 If ever the amount of people getting struck by lightning increases dramatically, it will severely throw off the global measurement of probability. —
Atticus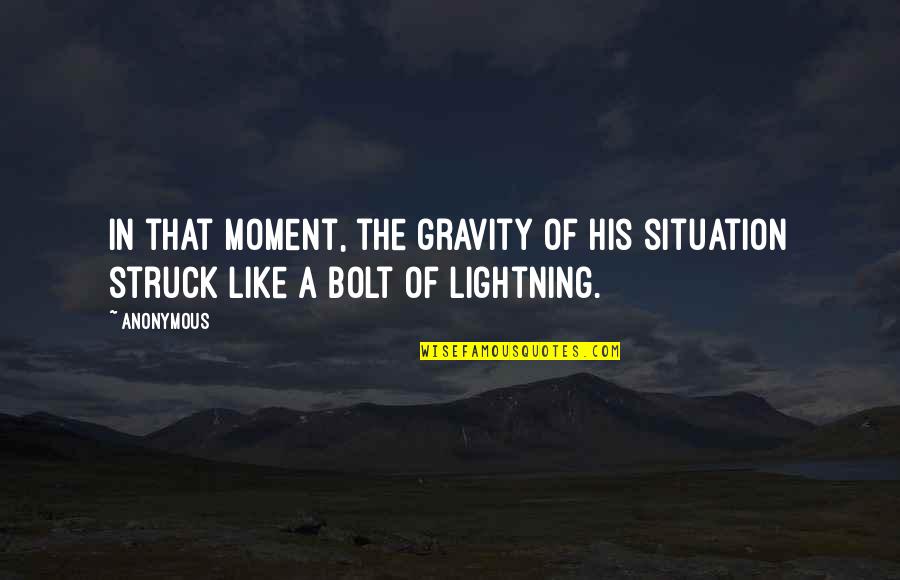 In that moment, the gravity of his situation struck like a bolt of lightning. —
Anonymous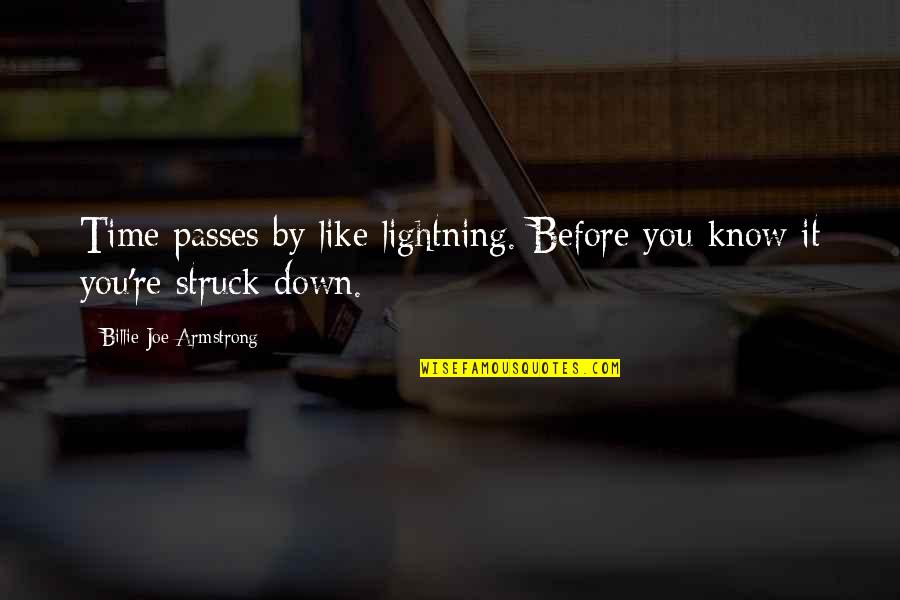 Time passes by like lightning. Before you know it you're struck down. —
Billie Joe Armstrong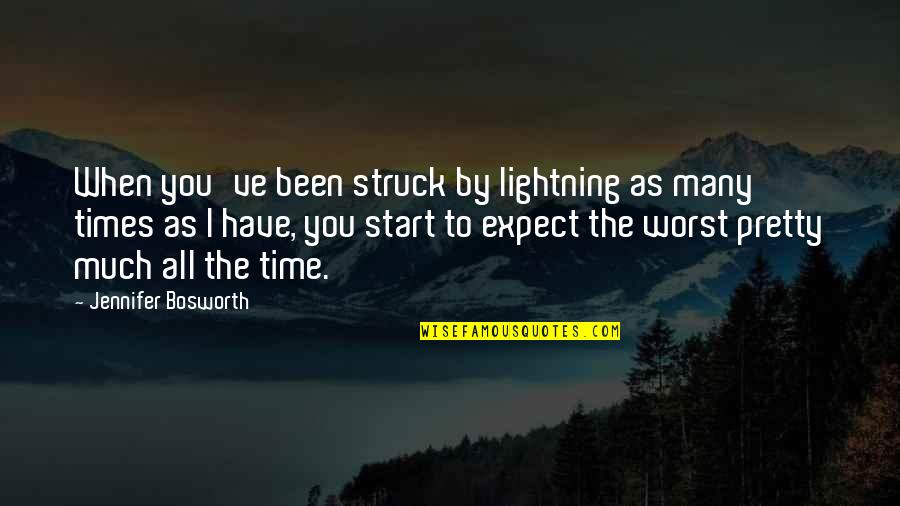 When you've been struck by lightning as many times as I have, you start to expect the worst pretty much all the time. —
Jennifer Bosworth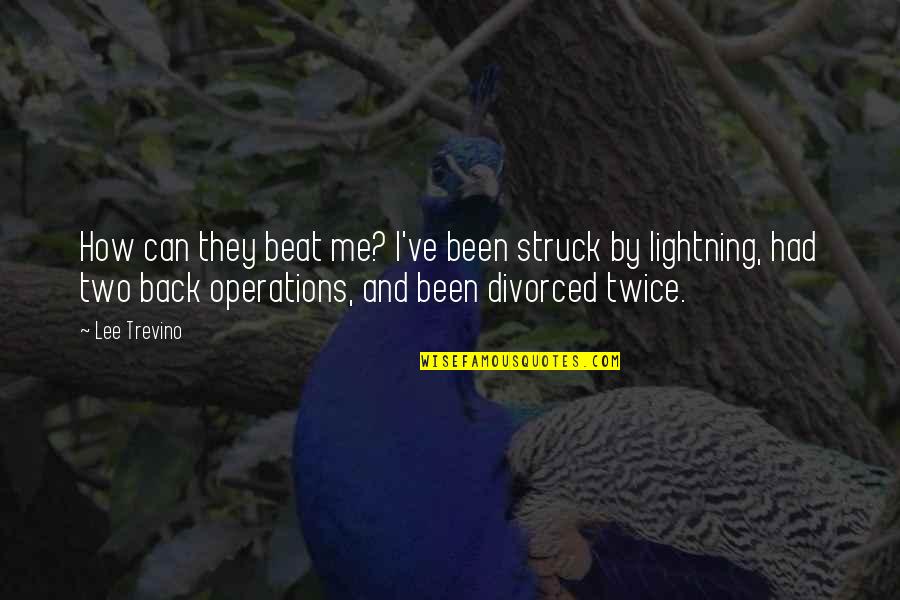 How can they beat me? I've been struck by lightning, had two back operations, and been divorced twice. —
Lee Trevino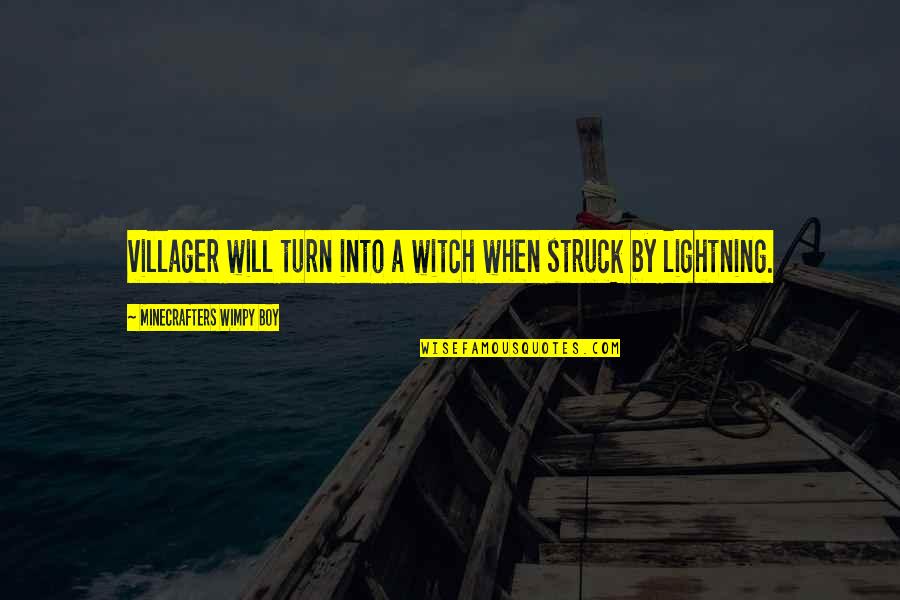 villager will turn into a witch when struck by lightning. —
Minecrafters Wimpy Boy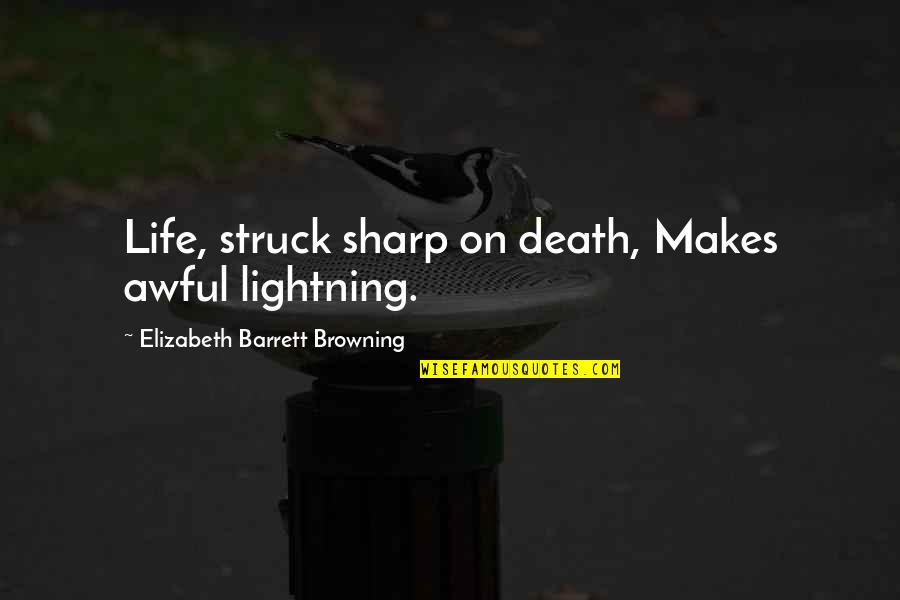 Life, struck sharp on death, Makes awful lightning. —
Elizabeth Barrett Browning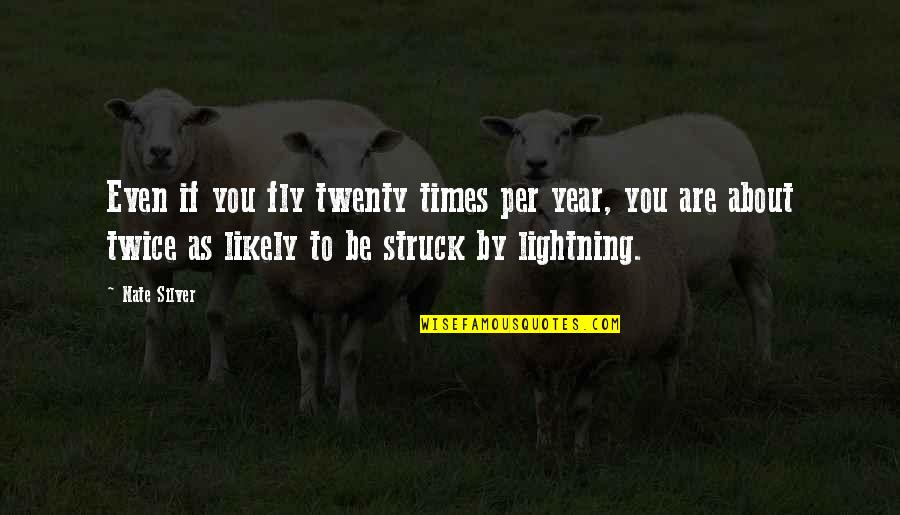 Even if you fly twenty times per year, you are about twice as likely to be struck by lightning. —
Nate Silver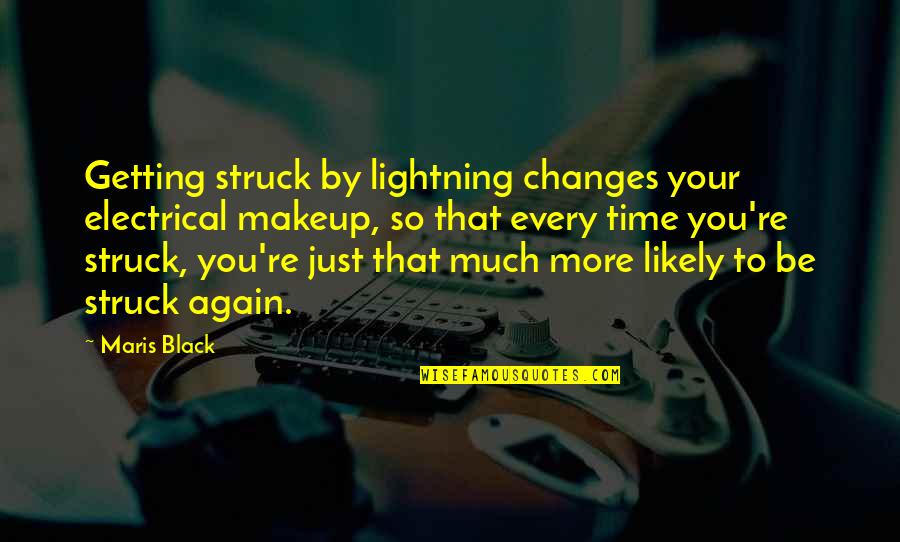 Getting struck by lightning changes your electrical makeup, so that every time you're struck, you're just that much more likely to be struck again. —
Maris Black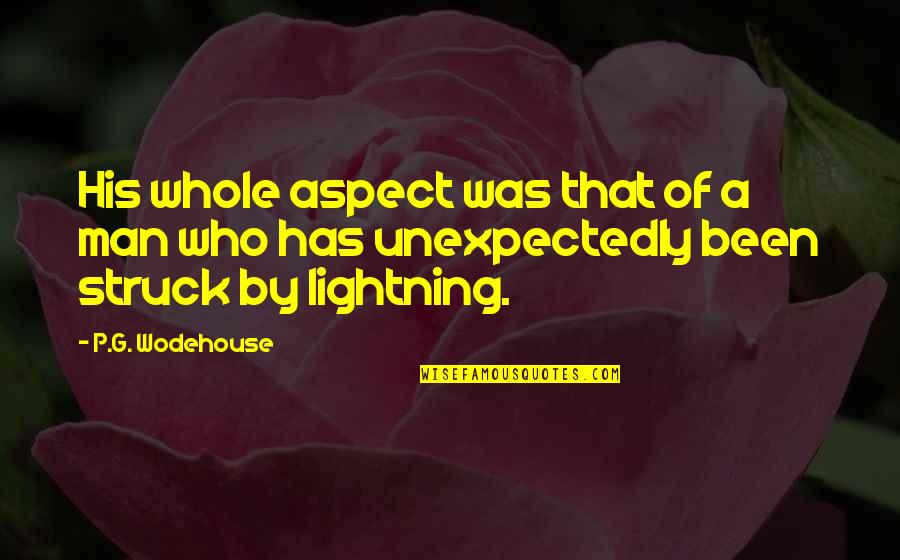 His whole aspect was that of a man who has unexpectedly been struck by lightning. —
P.G. Wodehouse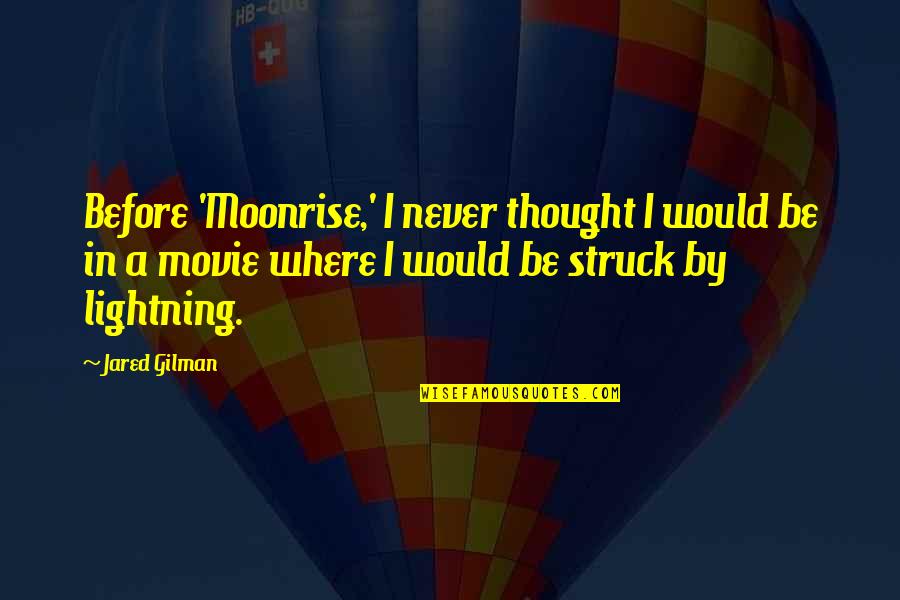 Before 'Moonrise,' I never thought I would be in a movie where I would be struck by lightning. —
Jared Gilman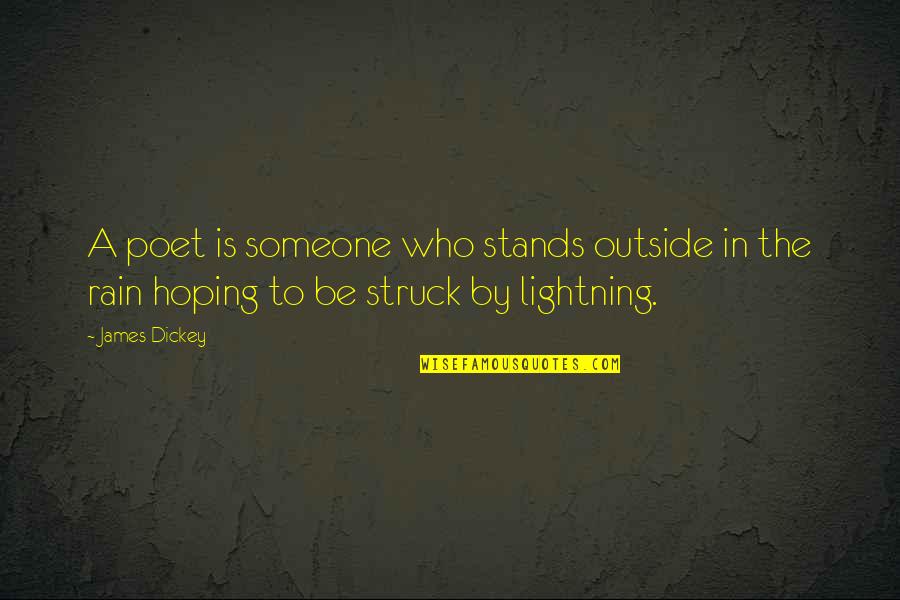 A poet is someone who stands outside in the rain hoping to be struck by lightning. —
James Dickey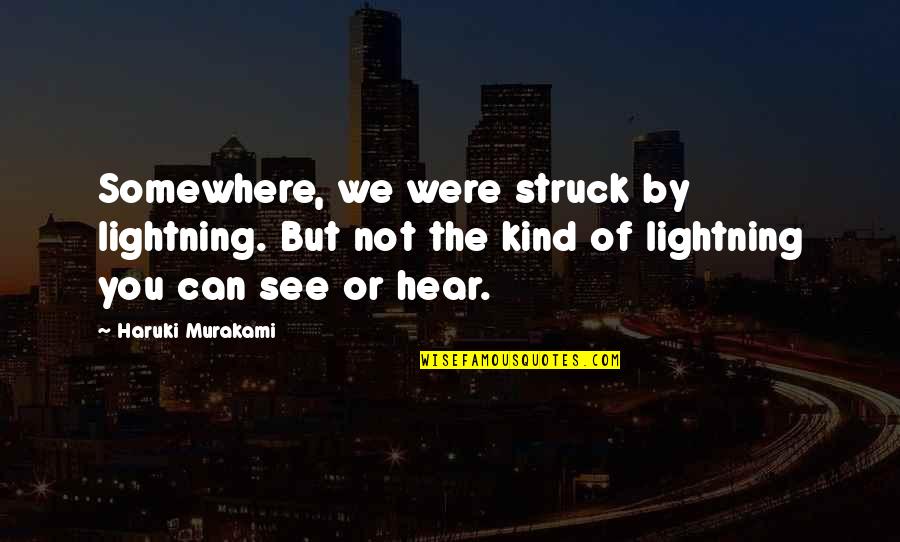 Somewhere, we were struck by lightning. But not the kind of lightning you can see or hear. —
Haruki Murakami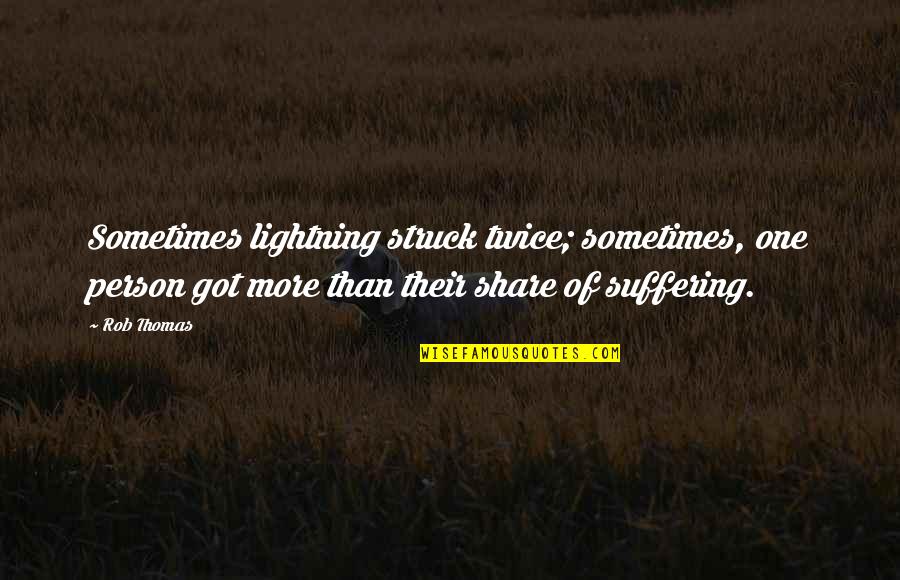 Sometimes lightning struck twice; sometimes, one person got more than their share of suffering. —
Rob Thomas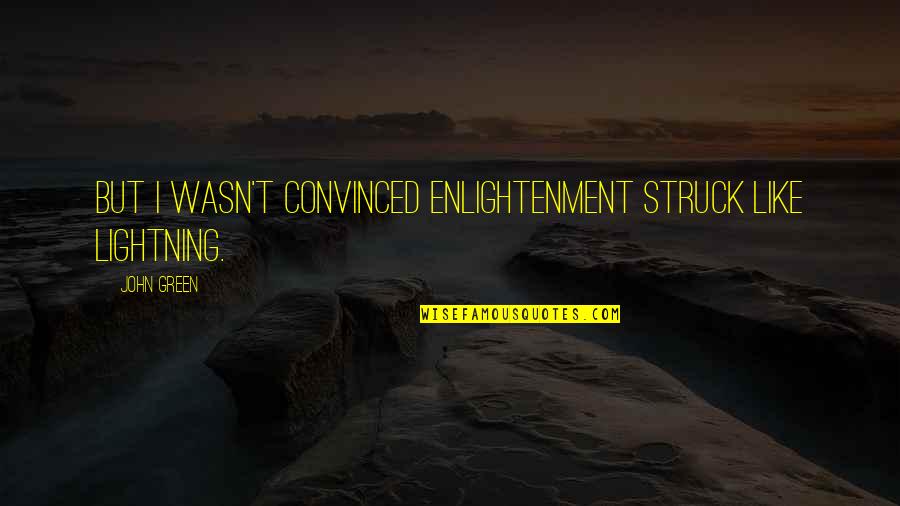 But I wasn't convinced enlightenment struck like lightning. —
John Green
I fall in love. More figuratively speaking, I am walking along the road one day when out of nowhere I am struck by lightning. —
Ali Smith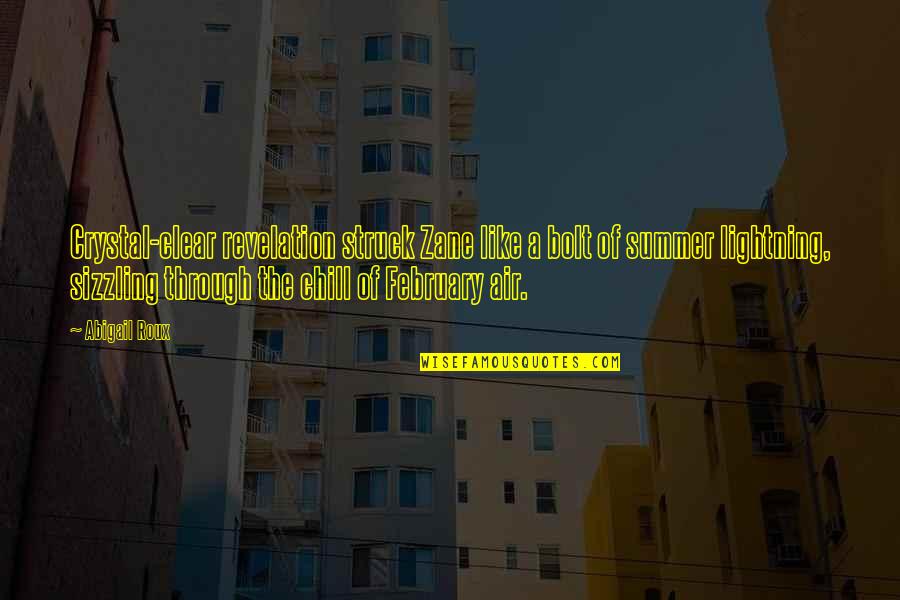 Crystal-clear revelation struck Zane like a bolt of summer lightning, sizzling through the chill of February air. —
Abigail Roux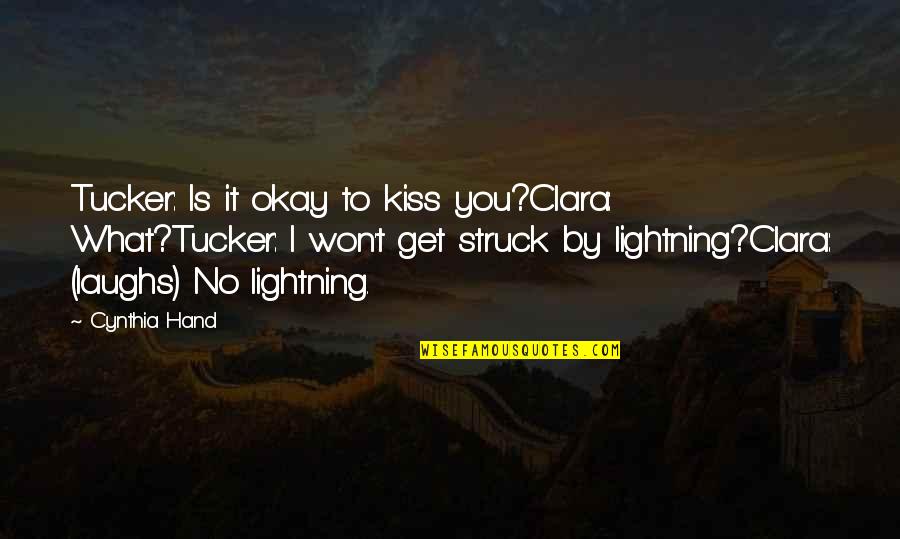 Tucker: Is it okay to kiss you?
Clara: What?
Tucker: I won't get struck by lightning?
Clara: (laughs) No lightning. —
Cynthia Hand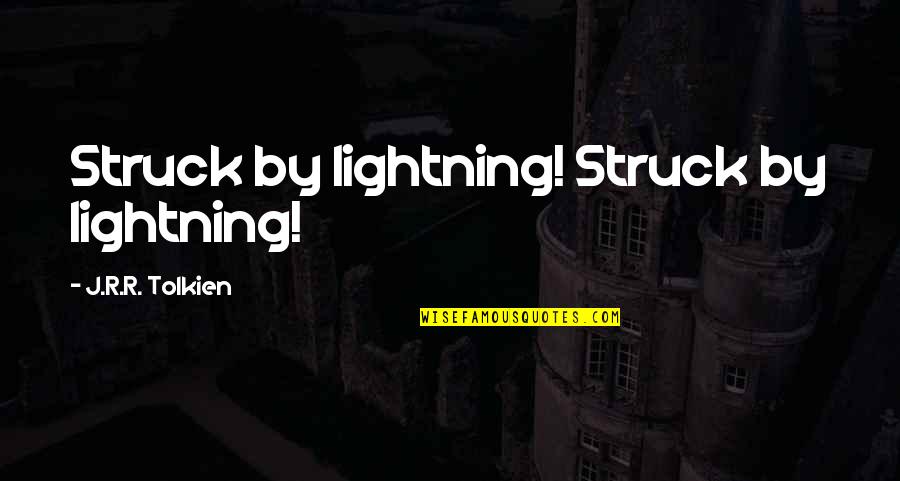 Struck by lightning! Struck by lightning! —
J.R.R. Tolkien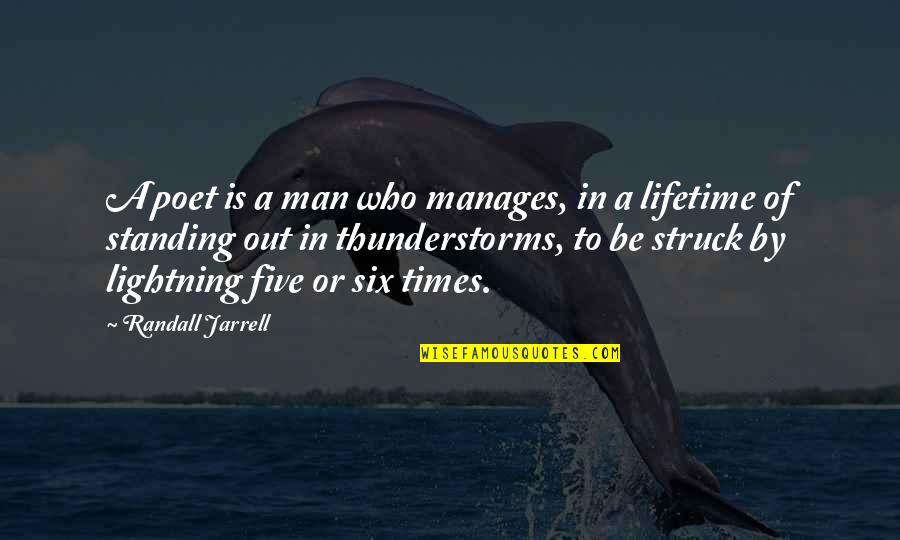 A poet is a man who manages, in a lifetime of standing out in thunderstorms, to be struck by lightning five or six times. —
Randall Jarrell