Strange Dreams Quotes
Collection of top 24 famous quotes about Strange Dreams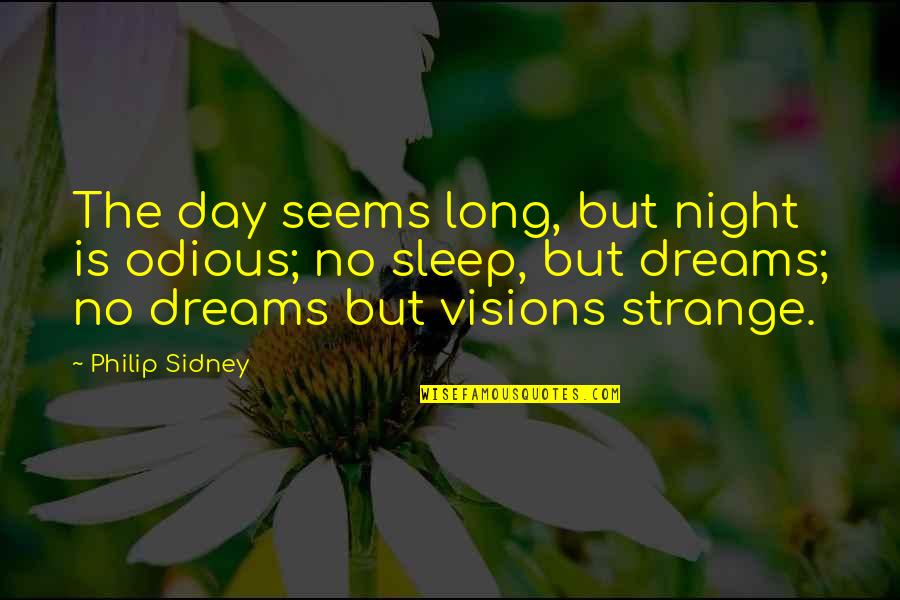 The day seems long, but night is odious; no sleep, but dreams; no dreams but visions strange.
—
Philip Sidney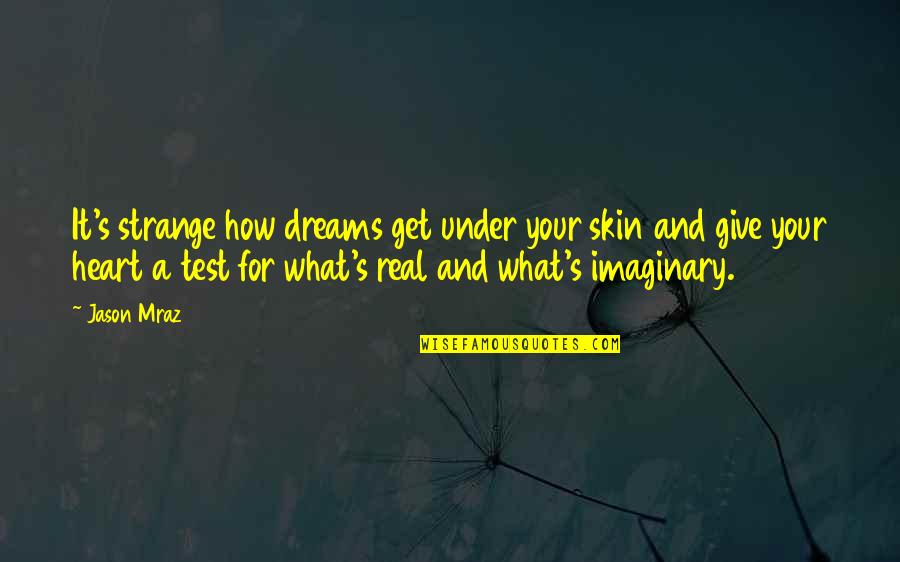 It's strange how dreams get under your skin and give your heart a test for what's real and what's imaginary.
—
Jason Mraz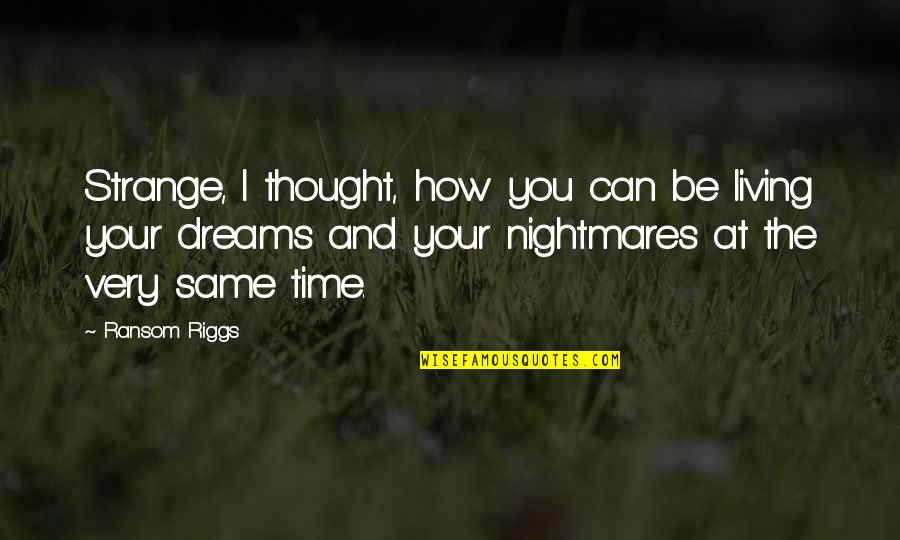 Strange, I thought, how you can be living your dreams and your nightmares at the very same time.
—
Ransom Riggs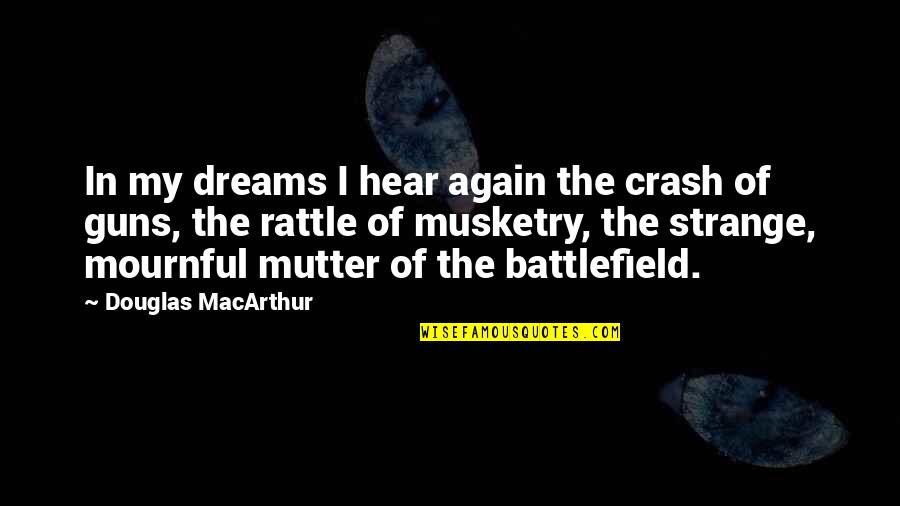 In my dreams I hear again the crash of guns, the rattle of musketry, the strange, mournful mutter of the battlefield.
—
Douglas MacArthur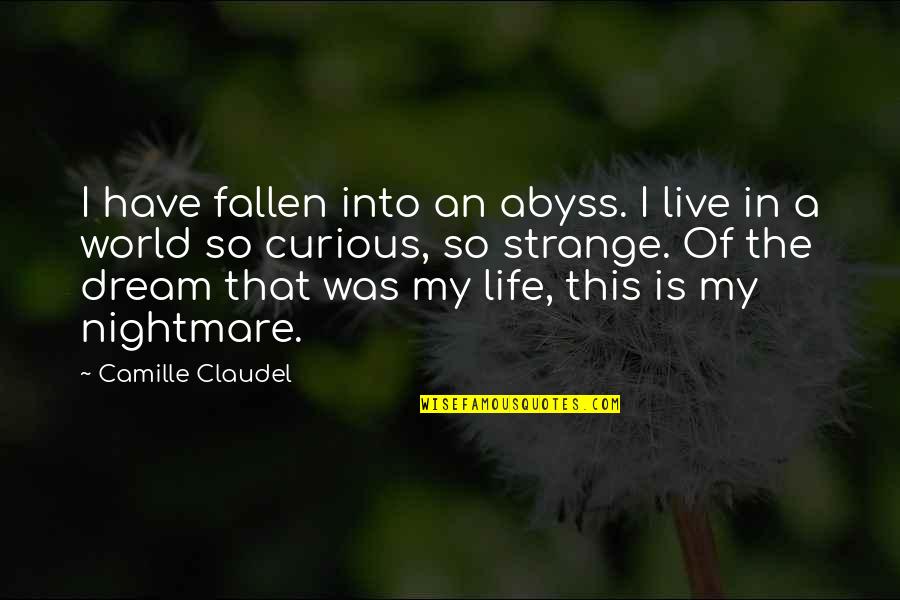 I have fallen into an abyss. I live in a world so curious, so strange. Of the dream that was my life, this is my nightmare.
—
Camille Claudel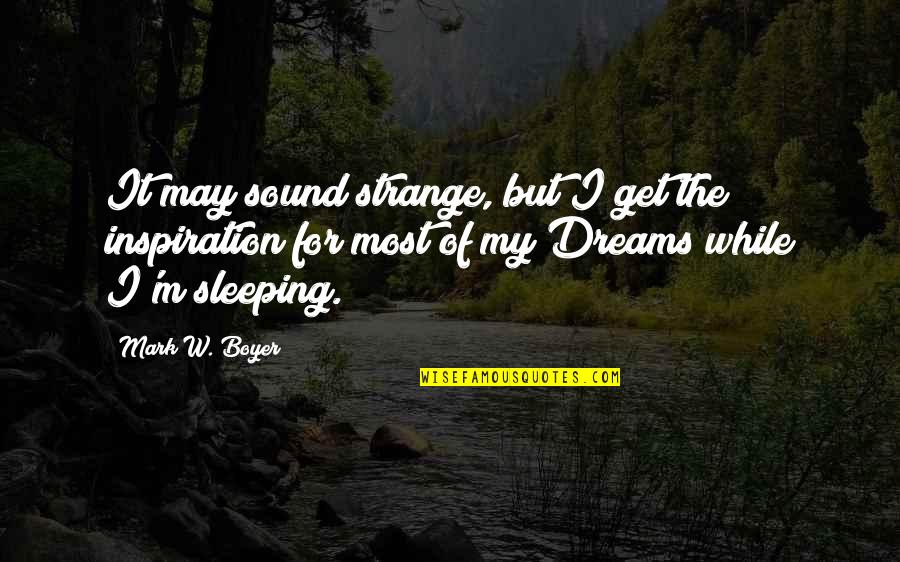 It may sound strange, but I get the inspiration for most of my Dreams while I'm sleeping.
—
Mark W. Boyer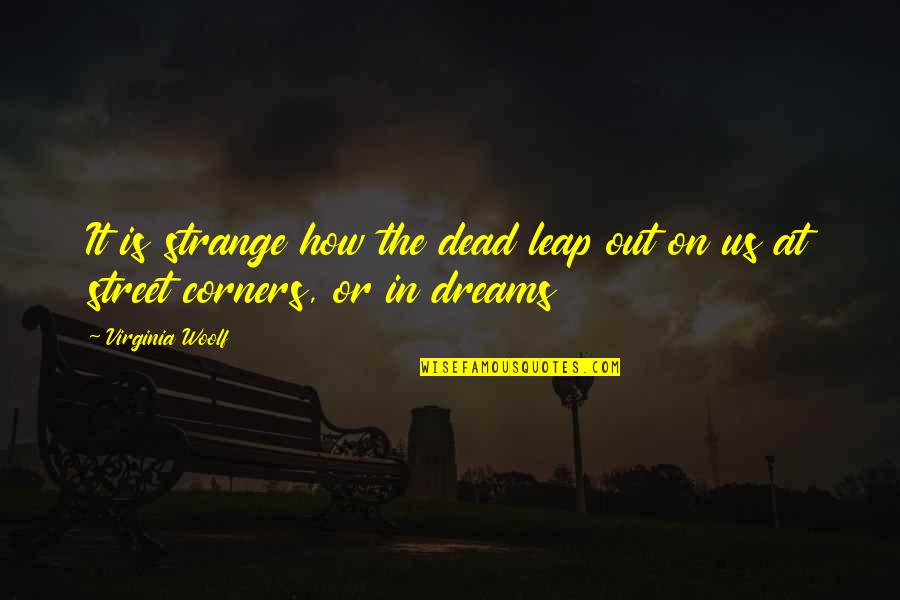 It is strange how the dead leap out on us at street corners, or in dreams —
Virginia Woolf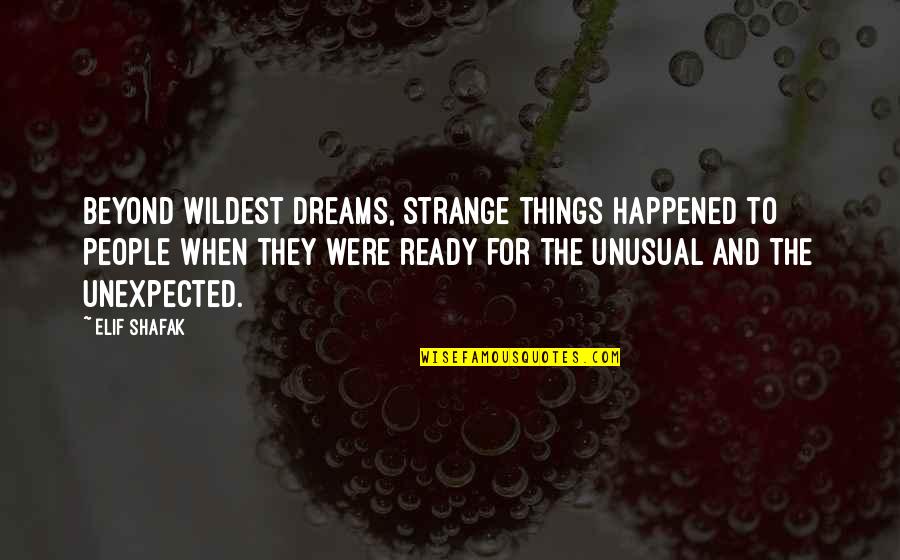 Beyond wildest dreams, strange things happened to people when they were ready for the unusual and the unexpected. —
Elif Shafak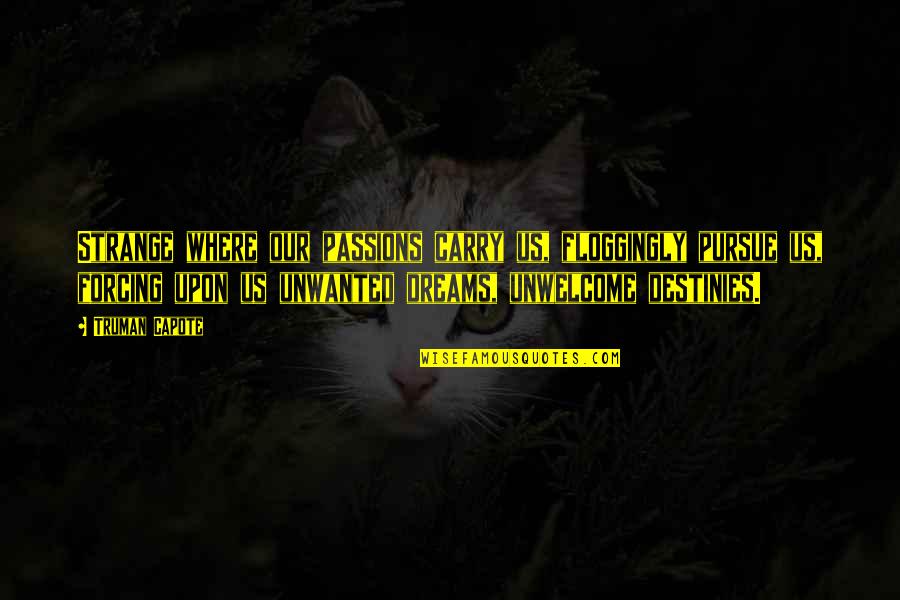 Strange where our passions carry us, floggingly pursue us, forcing upon us unwanted dreams, unwelcome destinies. —
Truman Capote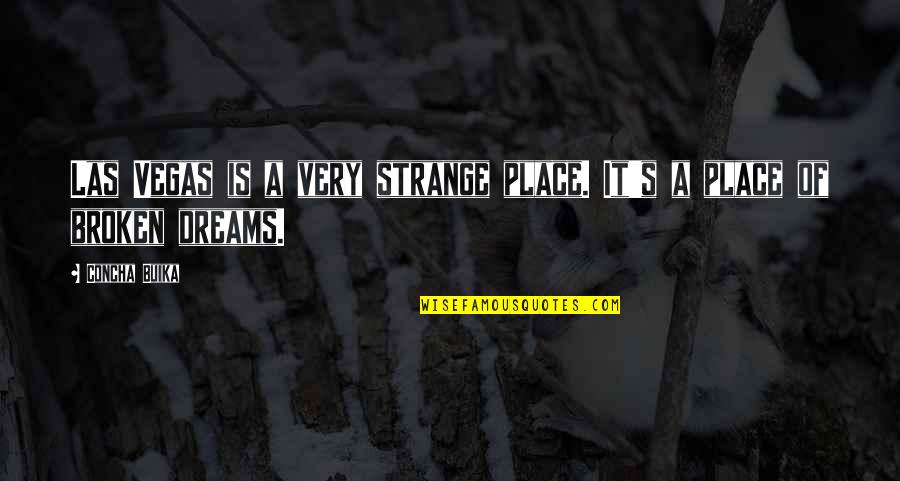 Las Vegas is a very strange place. It's a place of broken dreams. —
Concha Buika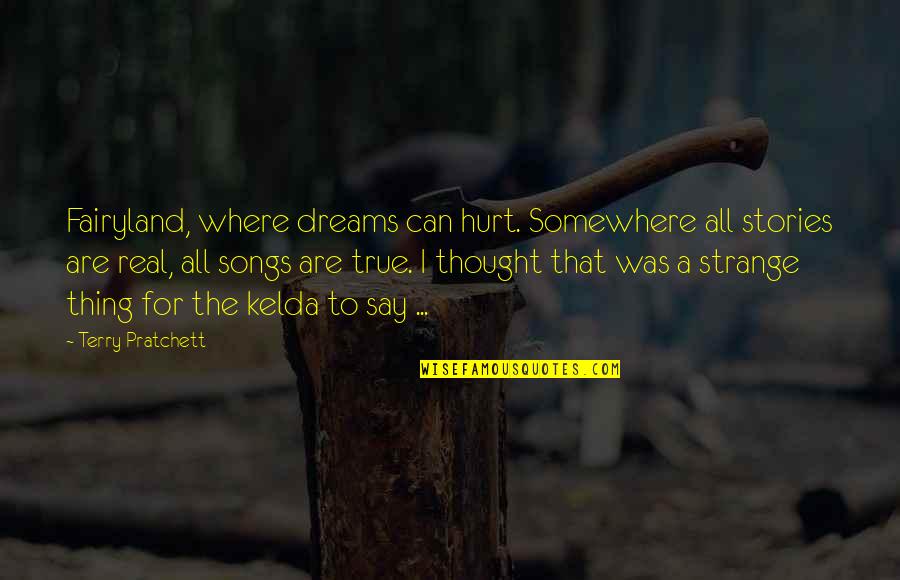 Fairyland, where dreams can hurt. Somewhere all stories are real, all songs are true. I thought that was a strange thing for the kelda to say ... —
Terry Pratchett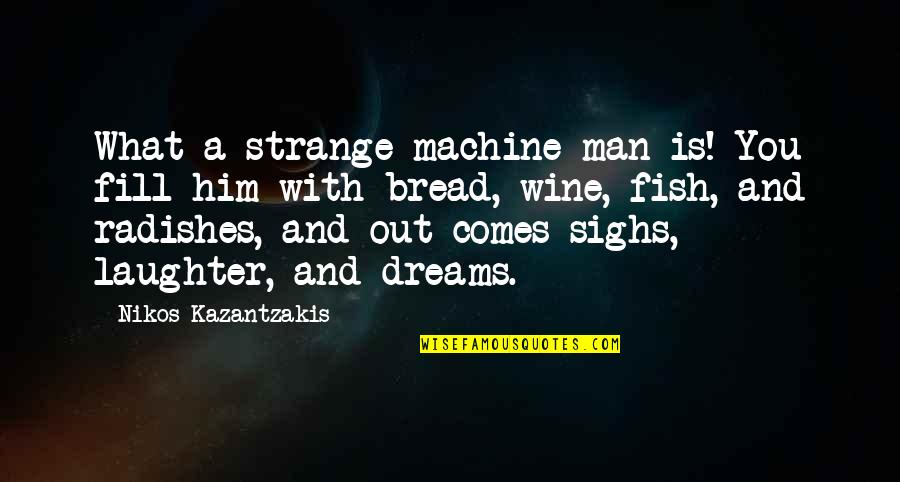 What a strange machine man is! You fill him with bread, wine, fish, and radishes, and out comes sighs, laughter, and dreams. —
Nikos Kazantzakis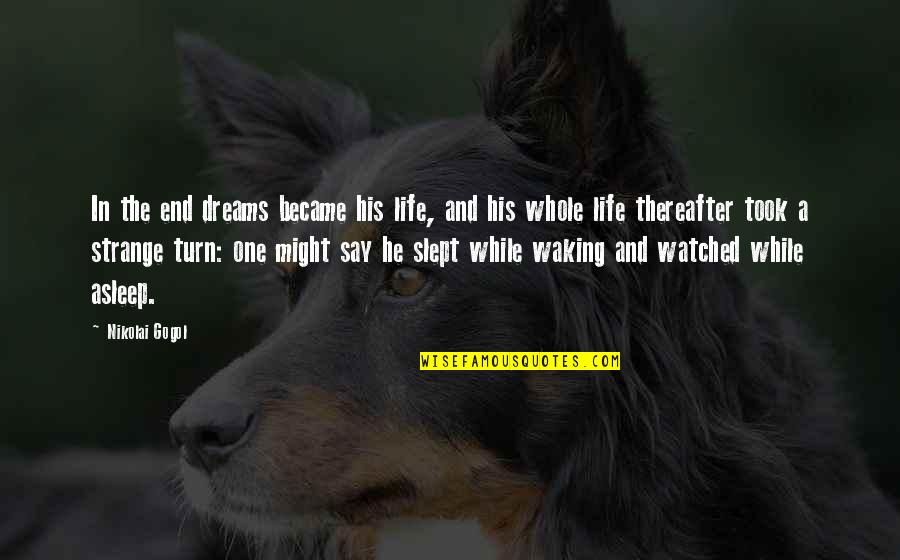 In the end dreams became his life, and his whole life thereafter took a strange turn: one might say he slept while waking and watched while asleep. —
Nikolai Gogol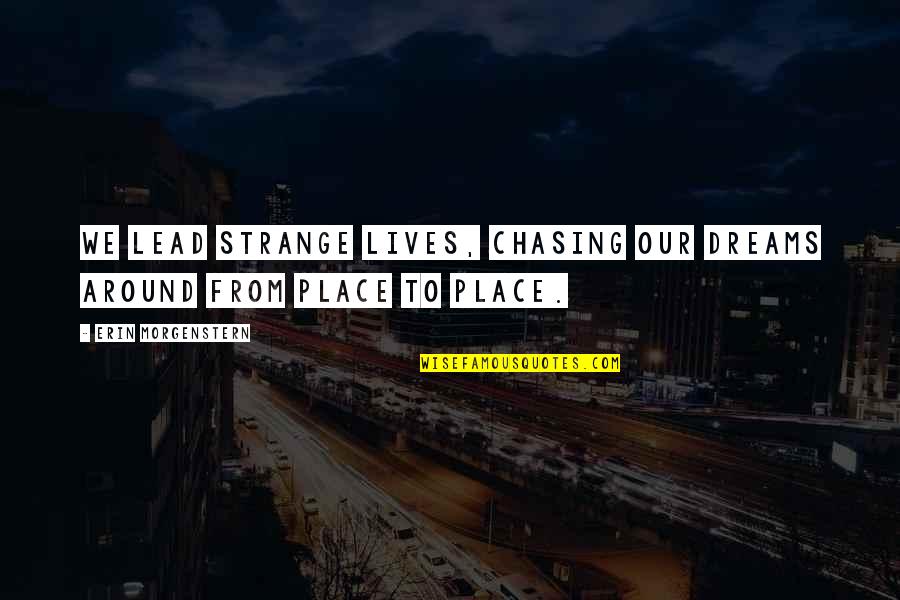 We lead strange lives, chasing our dreams around from place to place. —
Erin Morgenstern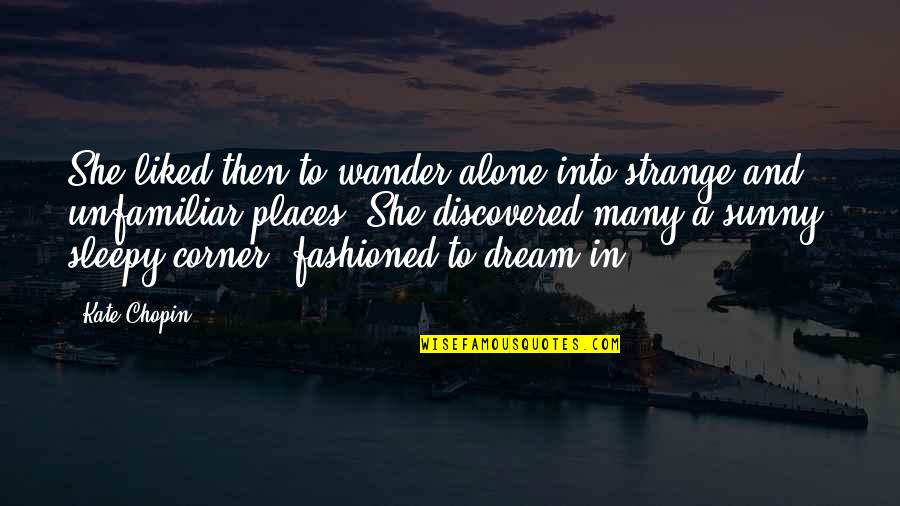 She liked then to wander alone into strange and unfamiliar places. She discovered many a sunny, sleepy corner, fashioned to dream in. —
Kate Chopin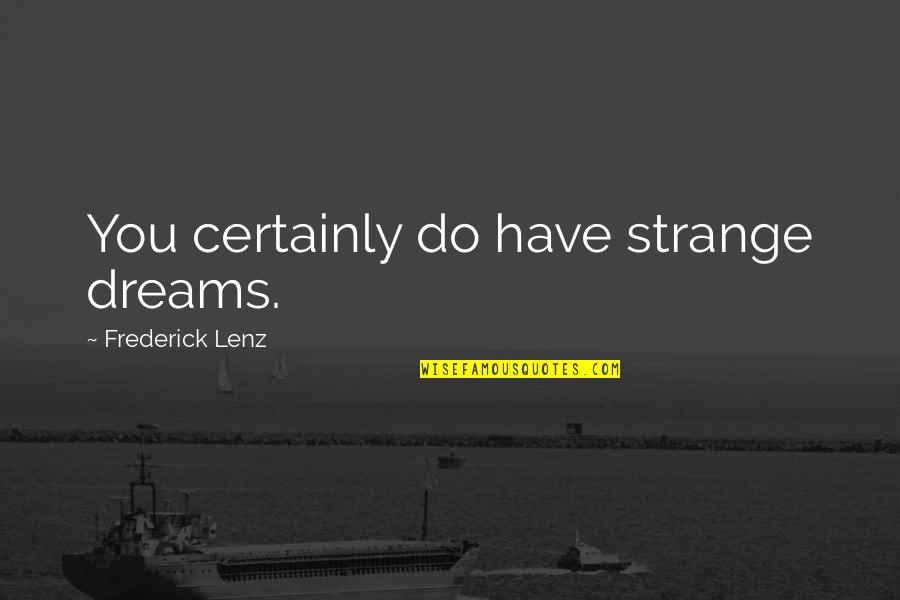 You certainly do have
strange dreams
. —
Frederick Lenz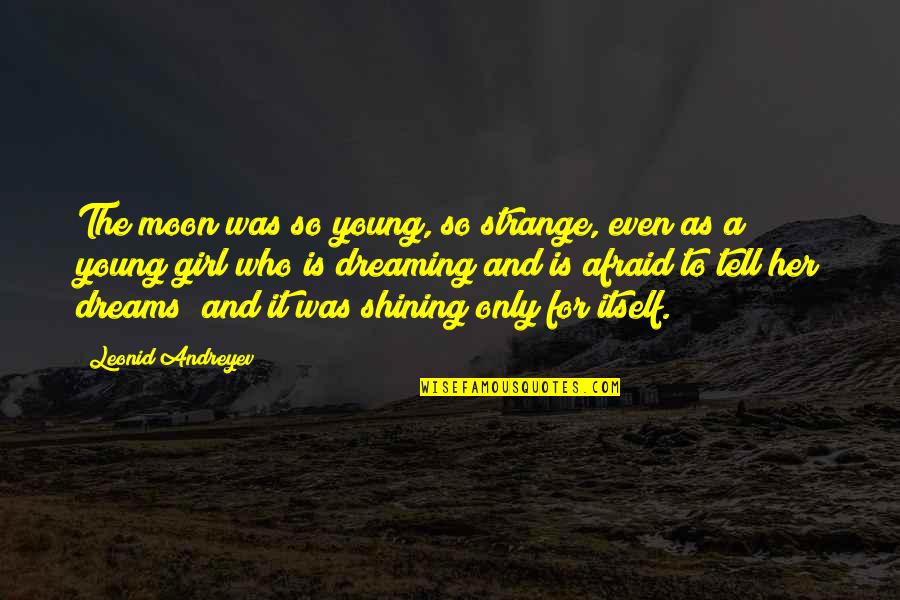 The moon was so young, so strange, even as a young girl who is dreaming and is afraid to tell her dreams; and it was shining only for itself. —
Leonid Andreyev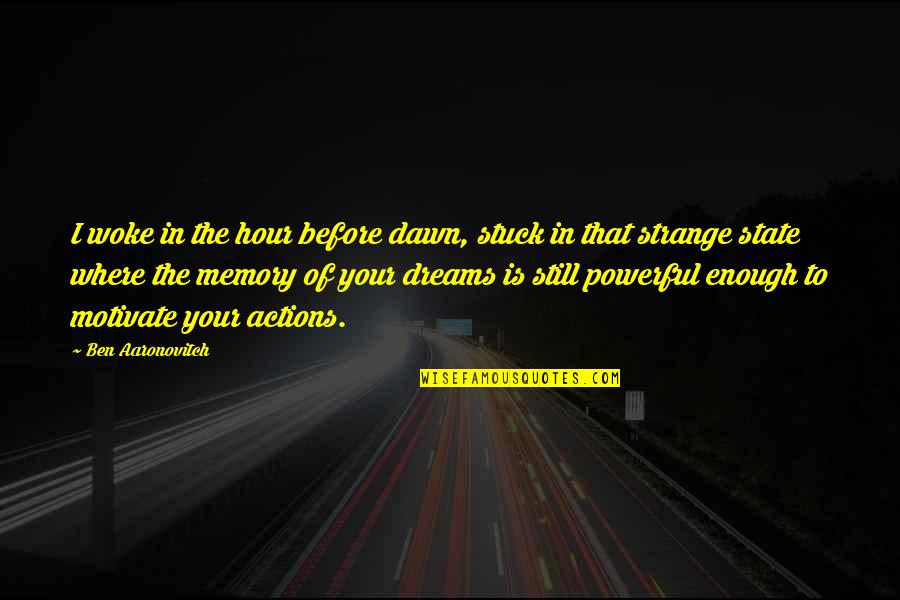 I woke in the hour before dawn, stuck in that strange state where the memory of your dreams is still powerful enough to motivate your actions. —
Ben Aaronovitch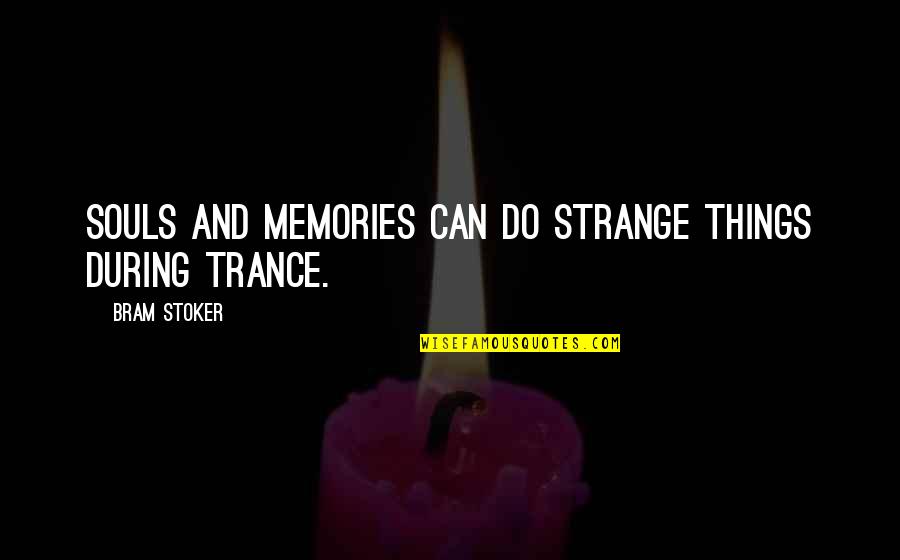 Souls and memories can do strange things during trance. —
Bram Stoker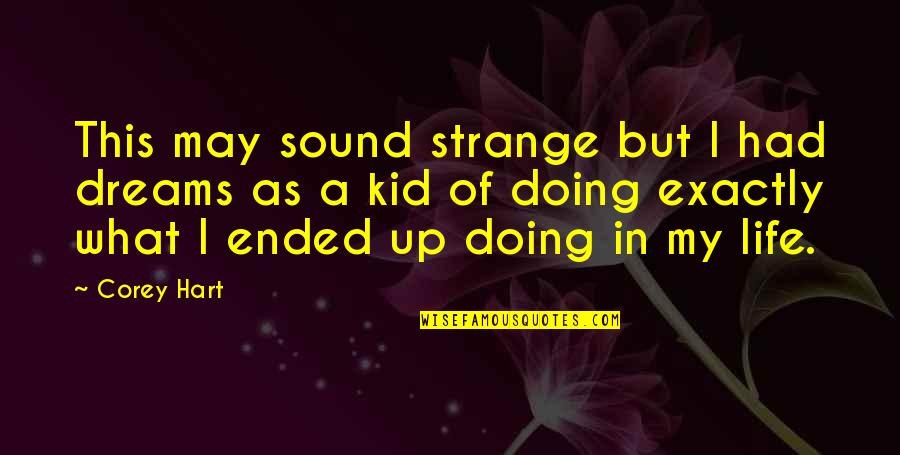 This may sound strange but I had dreams as a kid of doing exactly what I ended up doing in my life. —
Corey Hart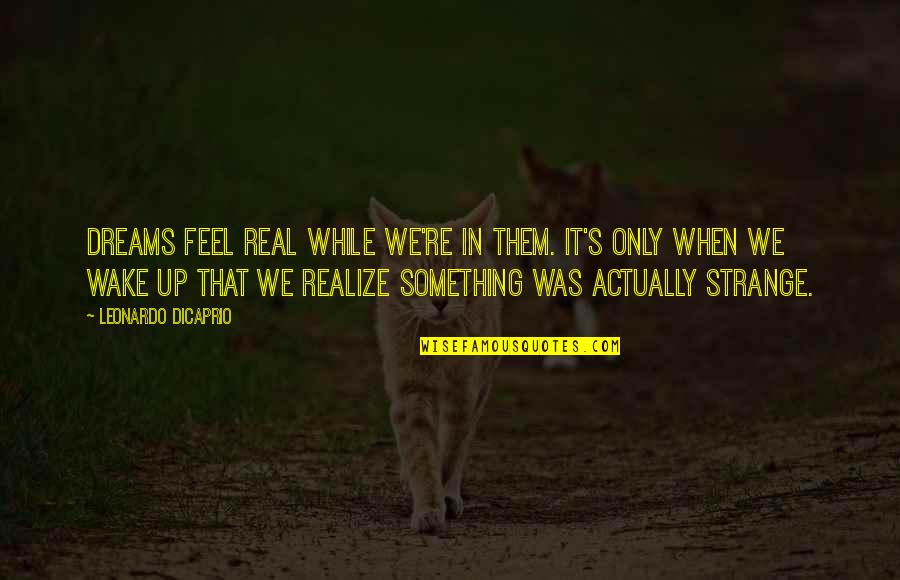 Dreams feel real while we're in them. It's only when we wake up that we realize something was actually strange. —
Leonardo DiCaprio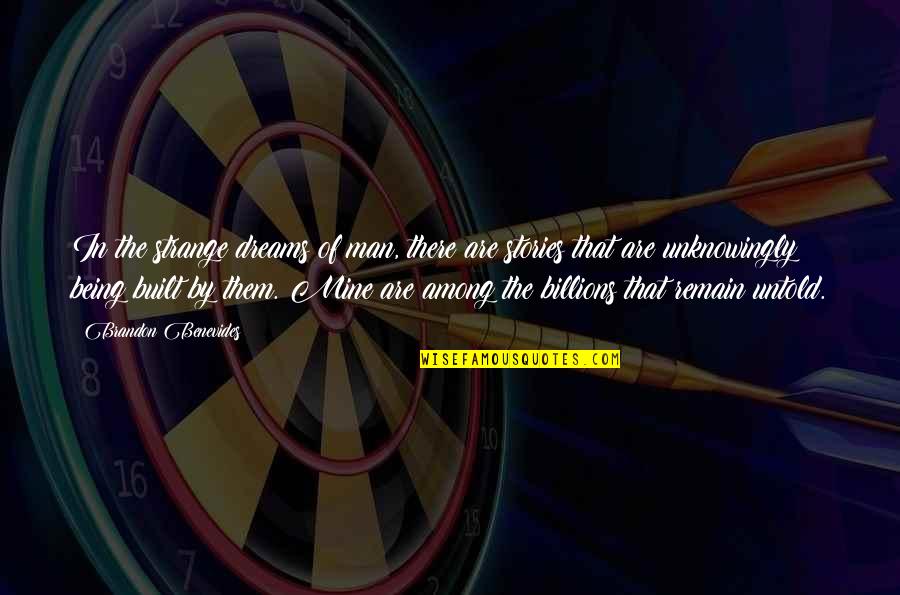 In the
strange dreams
of man, there are stories that are unknowingly being built by them. Mine are among the billions that remain untold. —
Brandon Benevides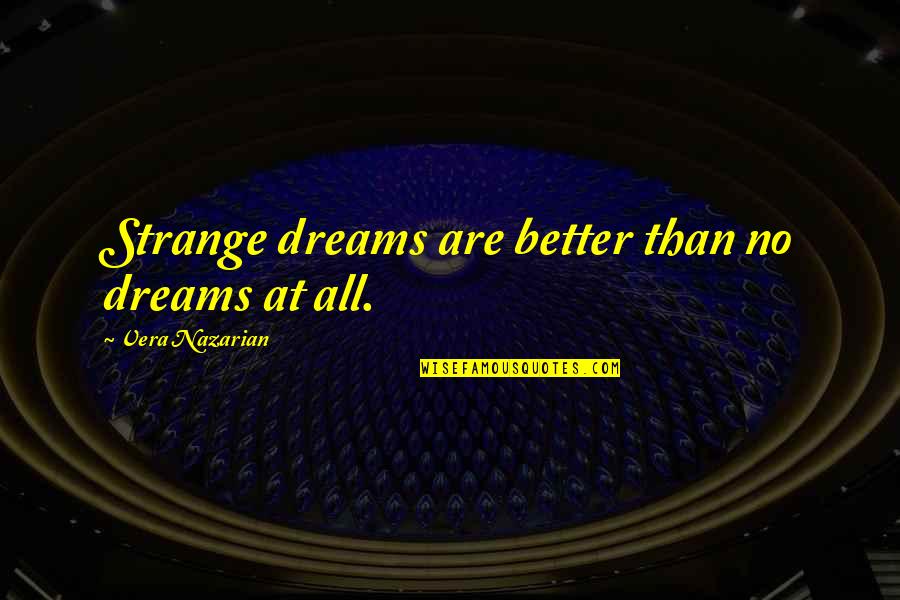 Strange dreams
are better than no dreams at all. —
Vera Nazarian