Gunilla Brodde Norris Quotes
Top 6 wise famous quotes and sayings by Gunilla Brodde Norris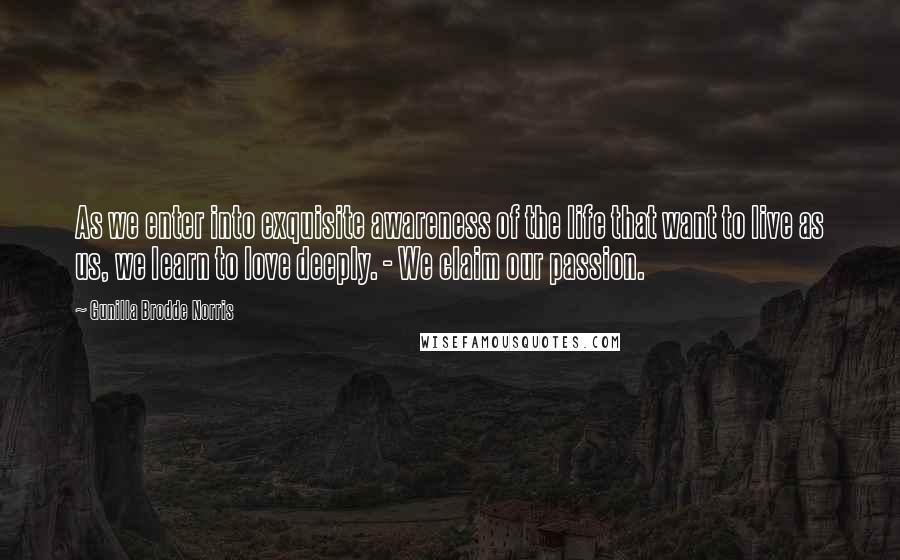 As we enter into exquisite awareness of the life that want to live as us, we learn to love deeply. - We claim our passion.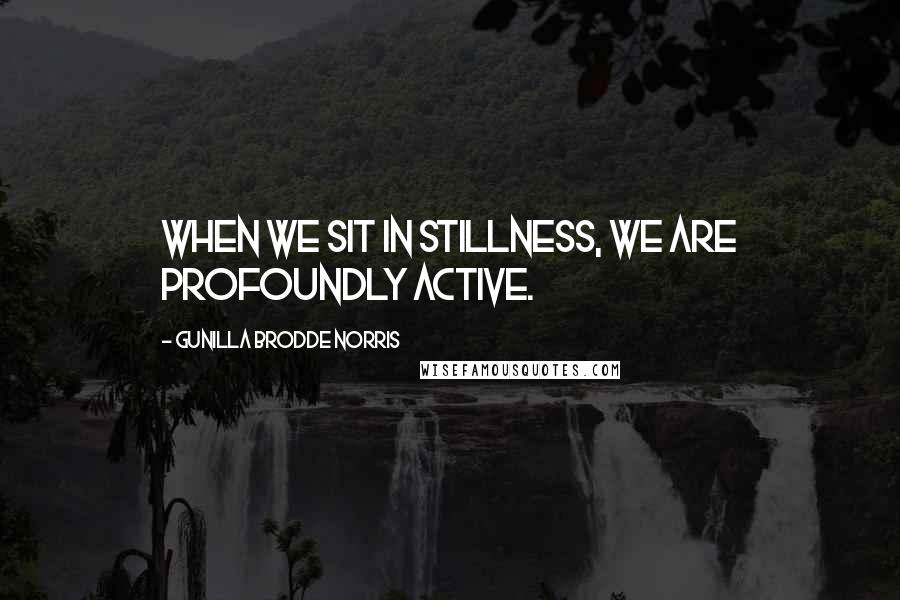 When we sit in stillness, we are profoundly active.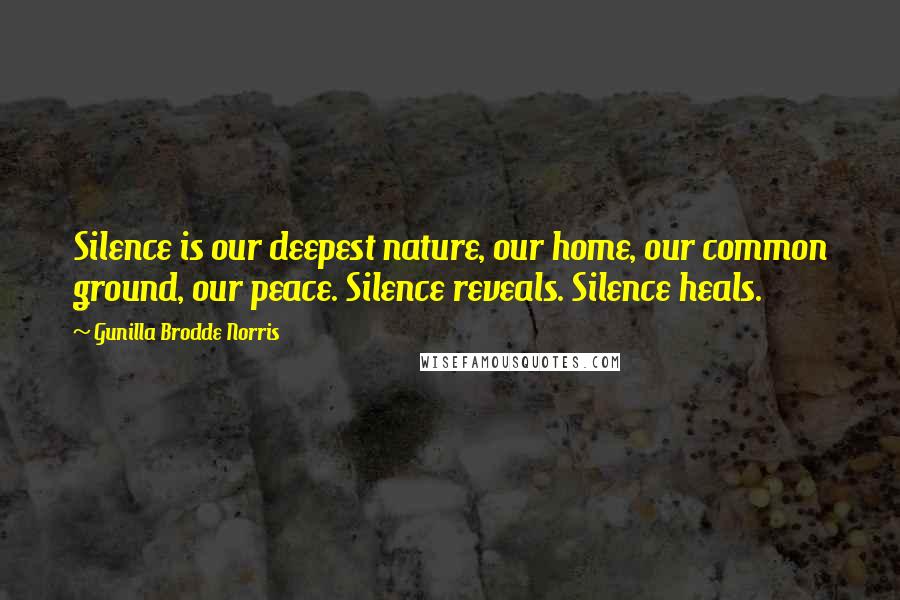 Silence is our deepest nature, our home, our common ground, our peace. Silence reveals. Silence heals.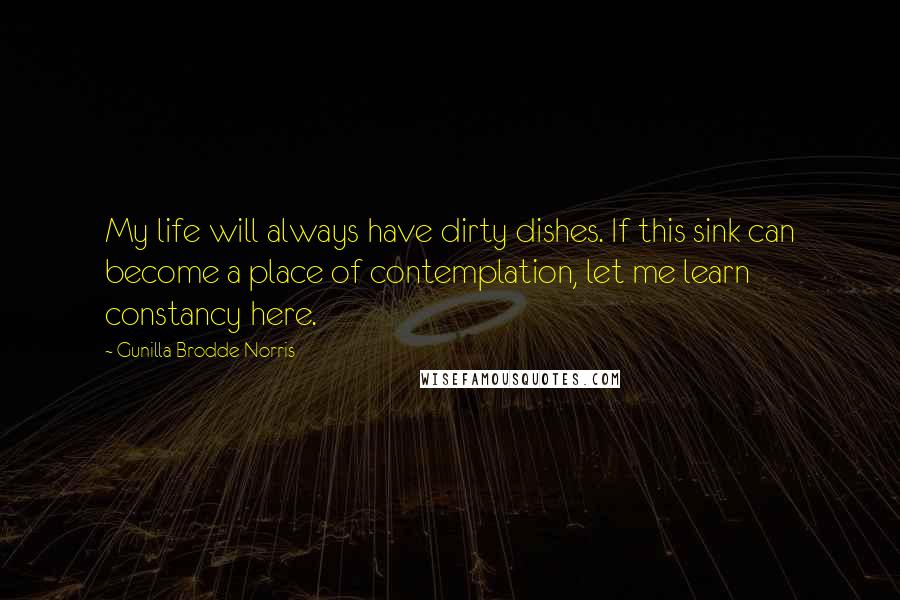 My life will always have dirty dishes. If this sink can become a place of contemplation, let me learn constancy here.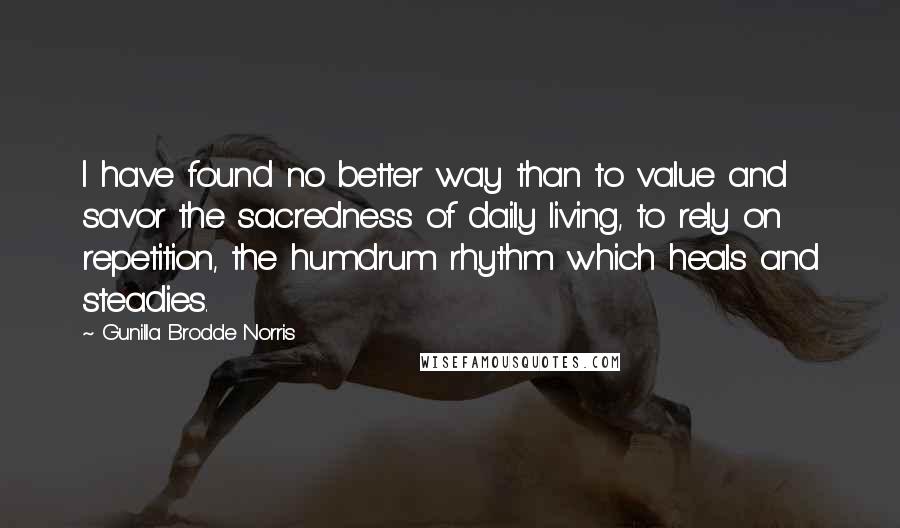 I have found no better way than to value and savor the sacredness of daily living, to rely on repetition, the humdrum rhythm which heals and steadies.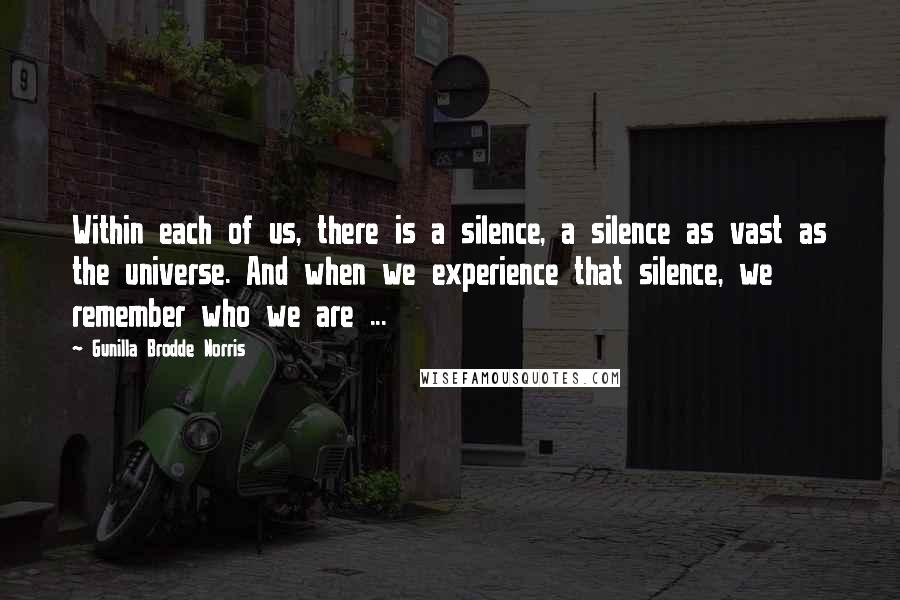 Within each of us, there is a silence, a silence as vast as the universe. And when we experience that silence, we remember who we are ...