Steve Krug Quotes
Collection of top 18 famous quotes about Steve Krug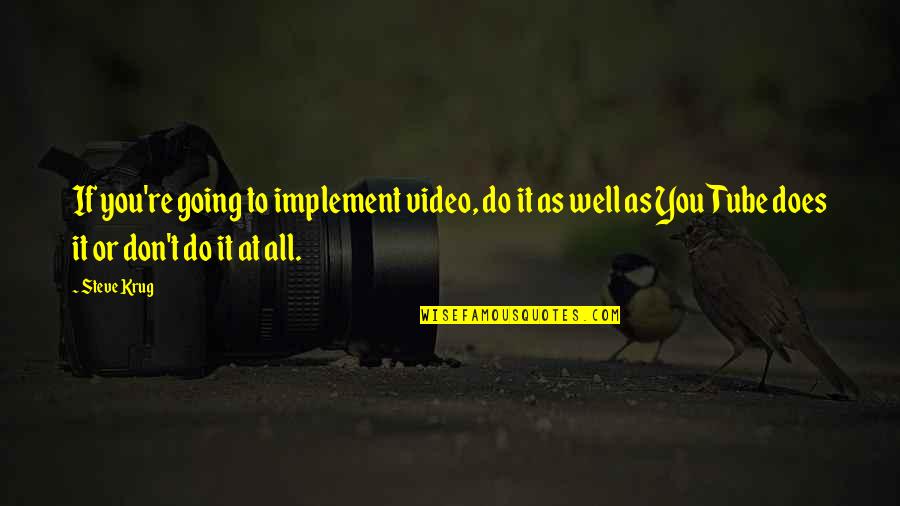 If you're going to implement video, do it as well as YouTube does it or don't do it at all.
—
Steve Krug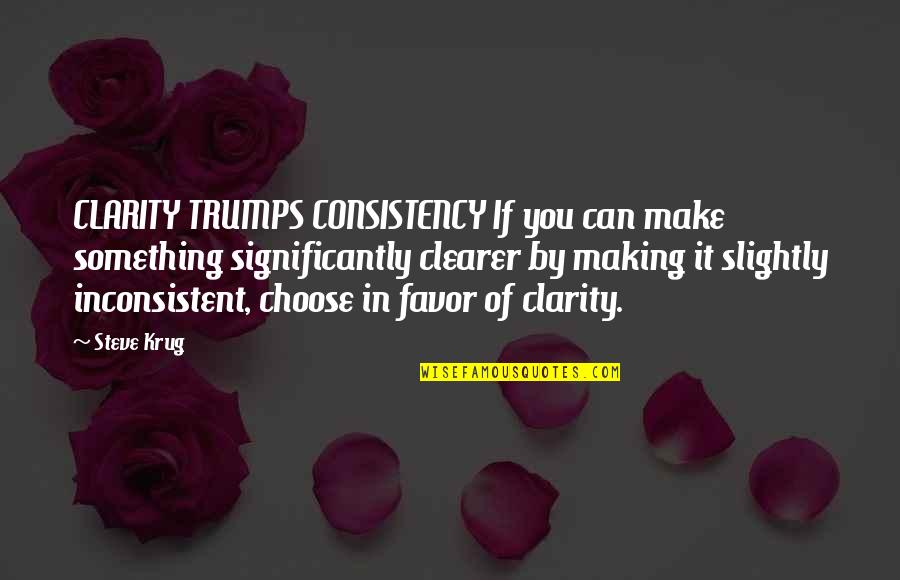 CLARITY TRUMPS CONSISTENCY If you can make something significantly clearer by making it slightly inconsistent, choose in favor of clarity.
—
Steve Krug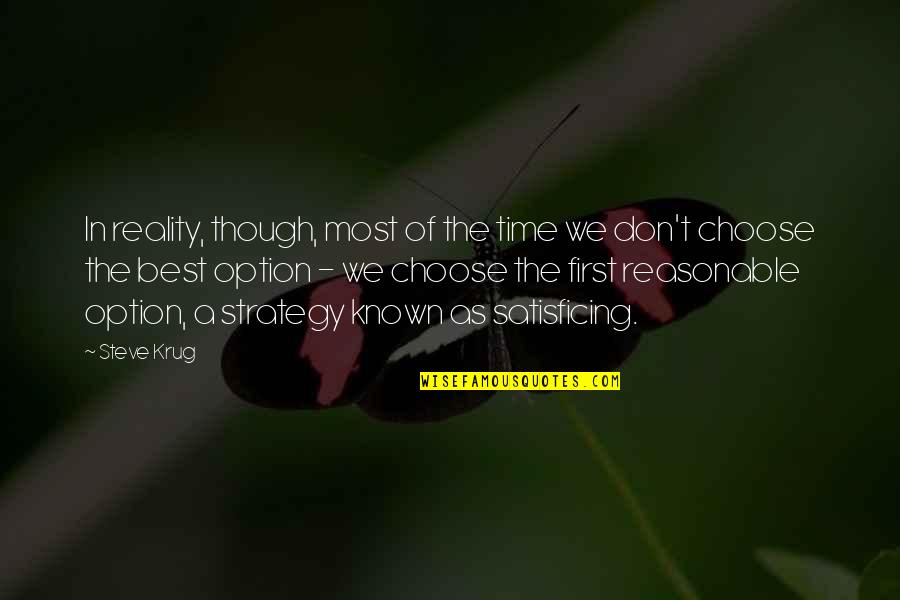 In reality, though, most of the time we don't choose the best option - we choose the first reasonable option, a strategy known as satisficing.
—
Steve Krug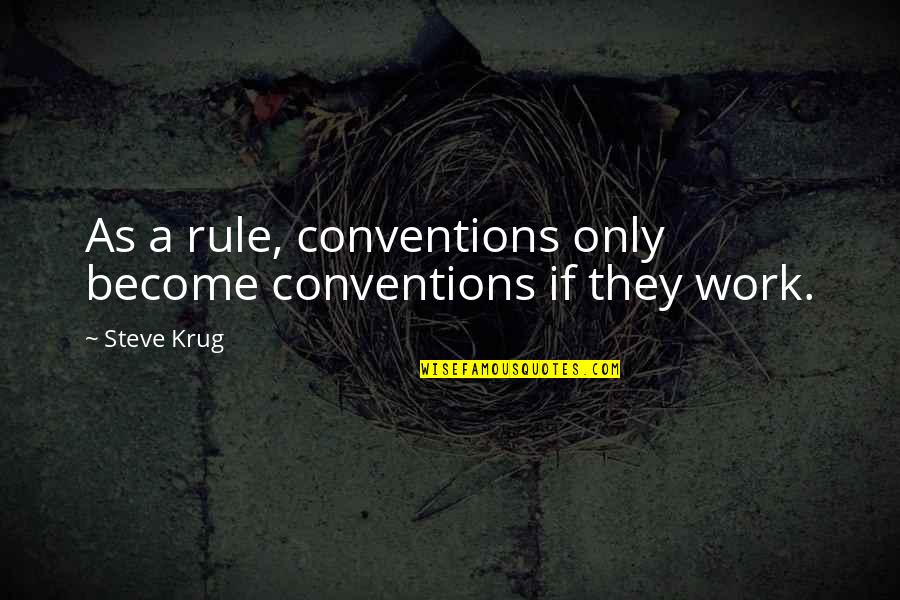 As a rule, conventions only become conventions if they work.
—
Steve Krug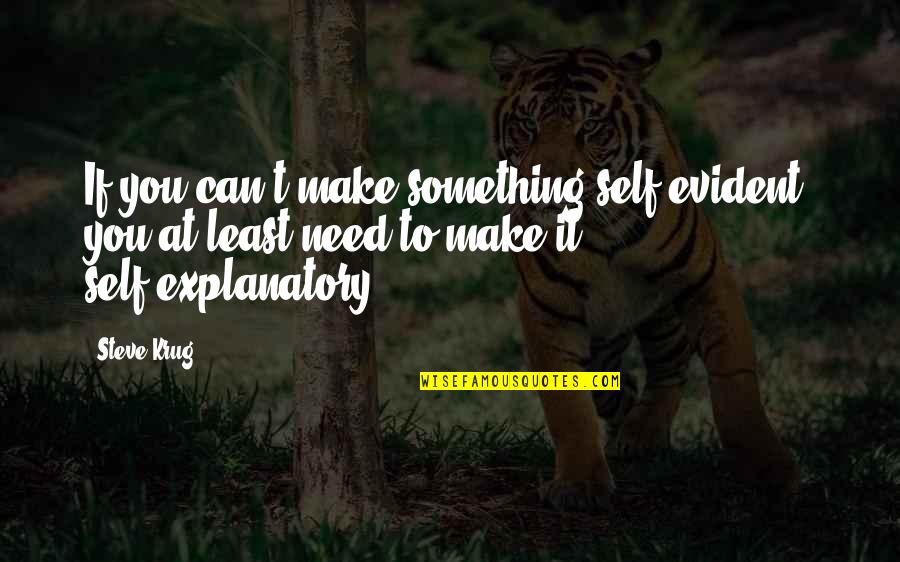 If you can't make something self-evident, you at least need to make it self-explanatory.
—
Steve Krug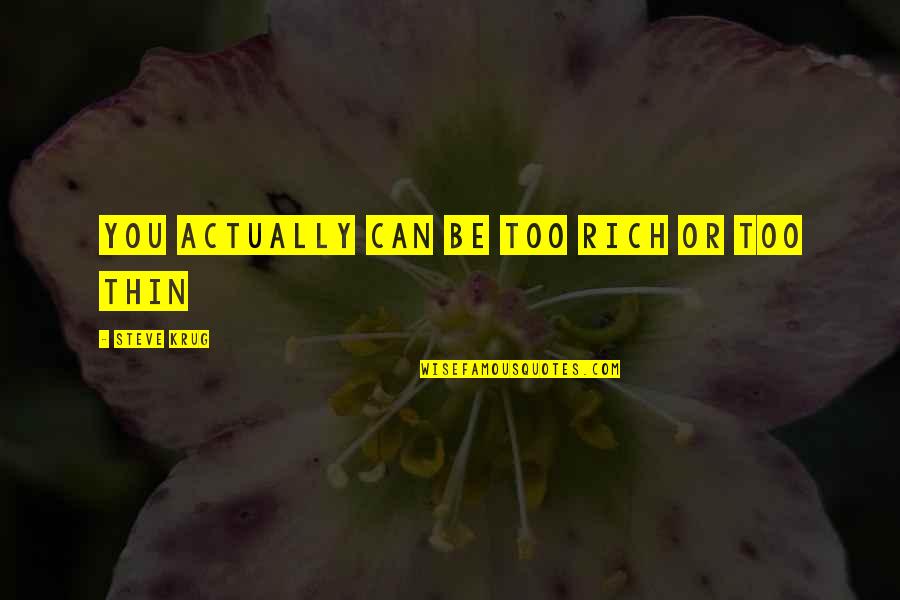 You actually can be too rich or too thin
—
Steve Krug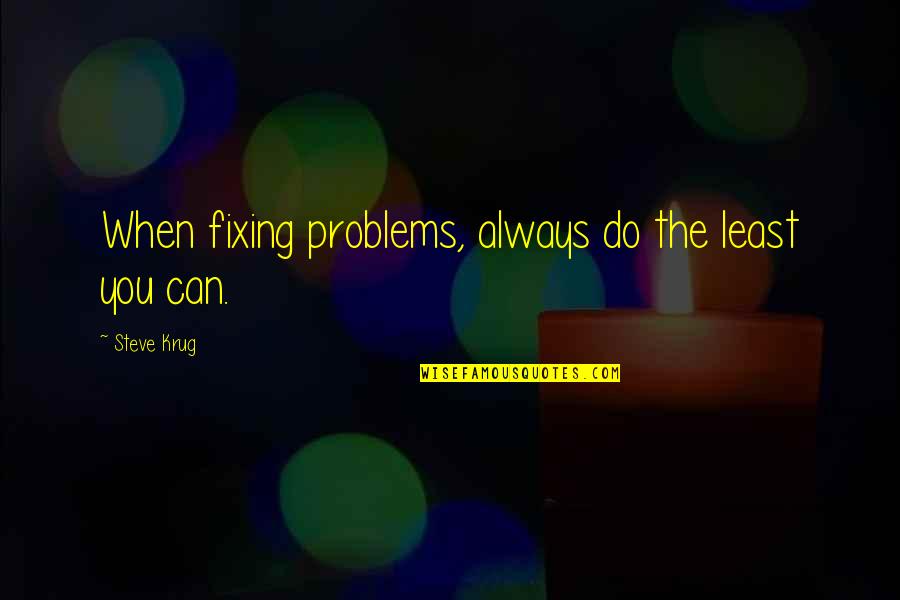 When fixing problems, always do the least you can.
—
Steve Krug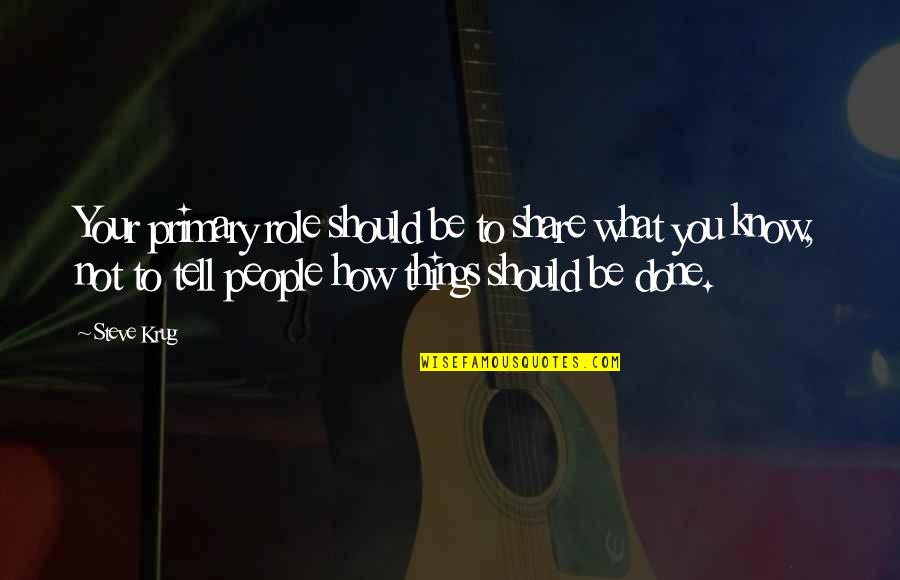 Your primary role should be to share what you know, not to tell people how things should be done.
—
Steve Krug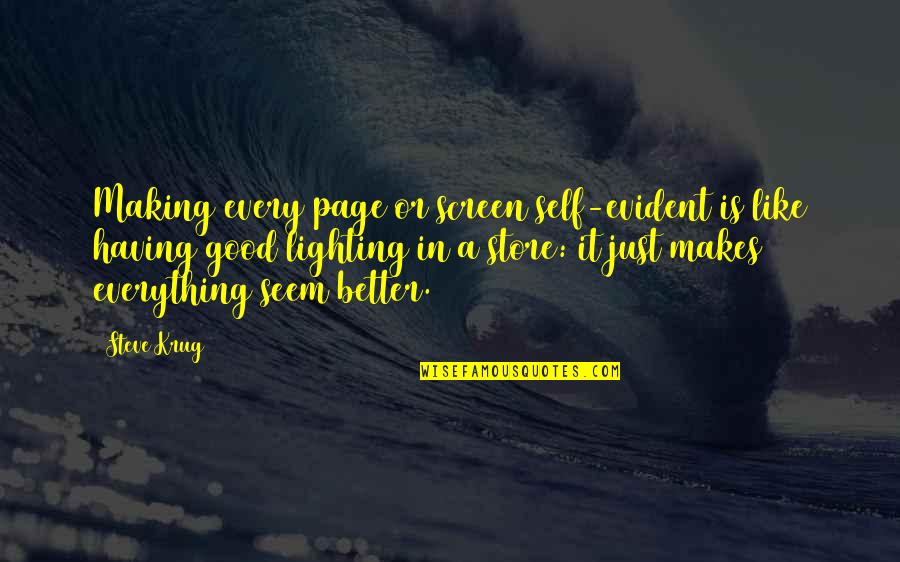 Making every page or screen self-evident is like having good lighting in a store: it just makes everything seem better.
—
Steve Krug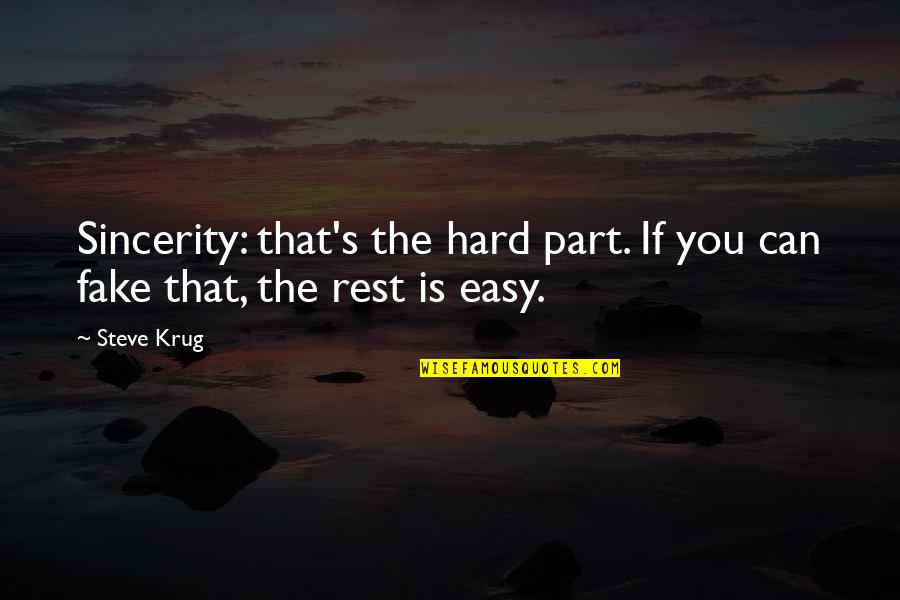 Sincerity: that's the hard part. If you can fake that, the rest is easy. —
Steve Krug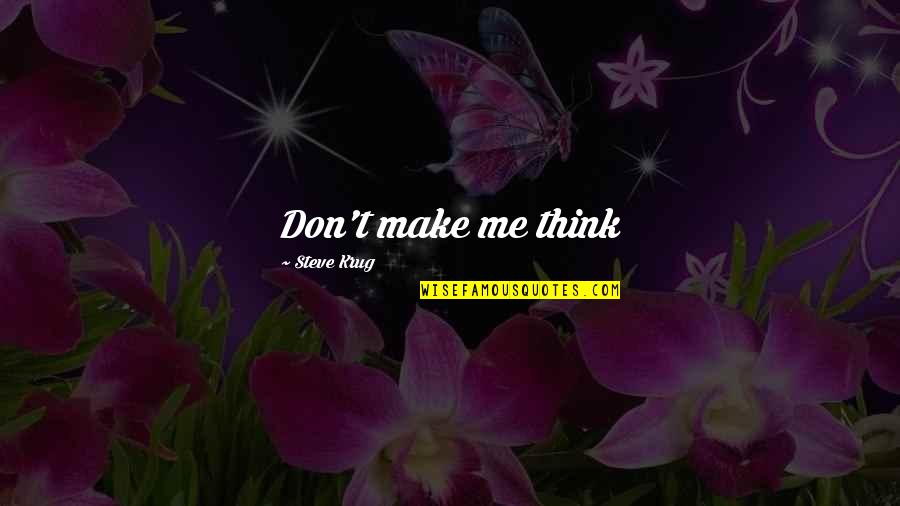 Don't make me think —
Steve Krug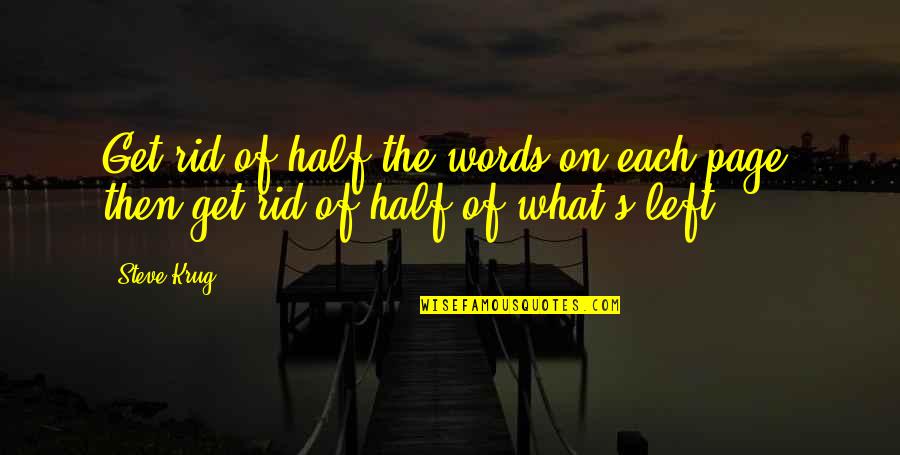 Get rid of half the words on each page, then get rid of half of what's left. —
Steve Krug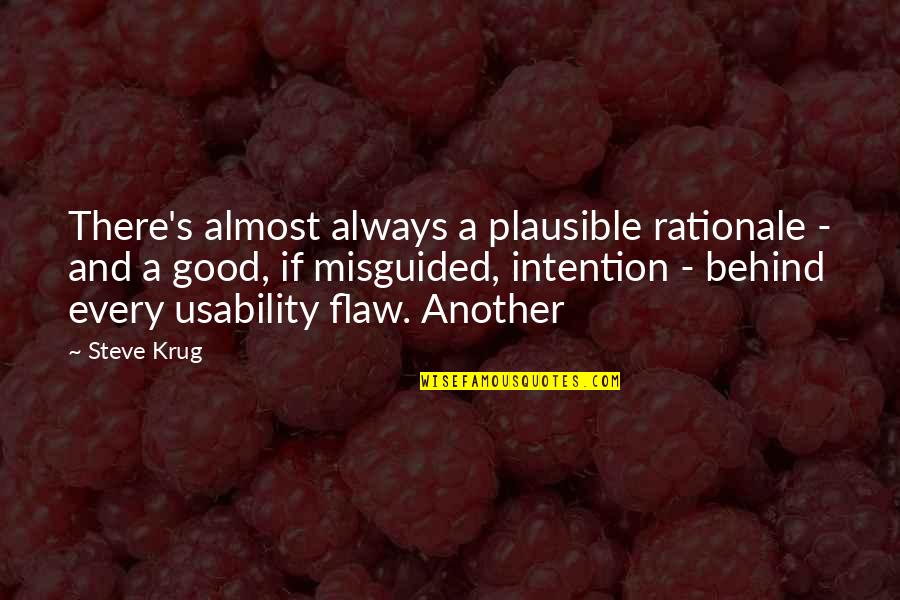 There's almost always a plausible rationale - and a good, if misguided, intention - behind every usability flaw. Another —
Steve Krug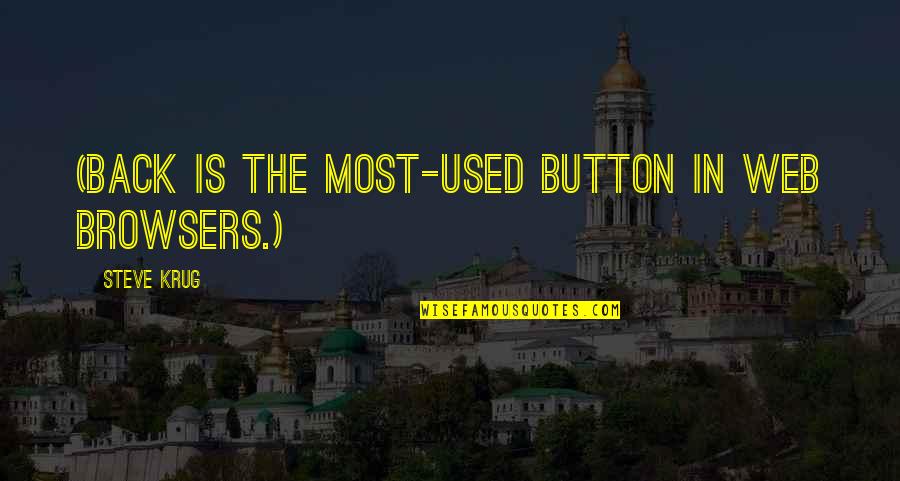 (Back is the most-used button in Web browsers.) —
Steve Krug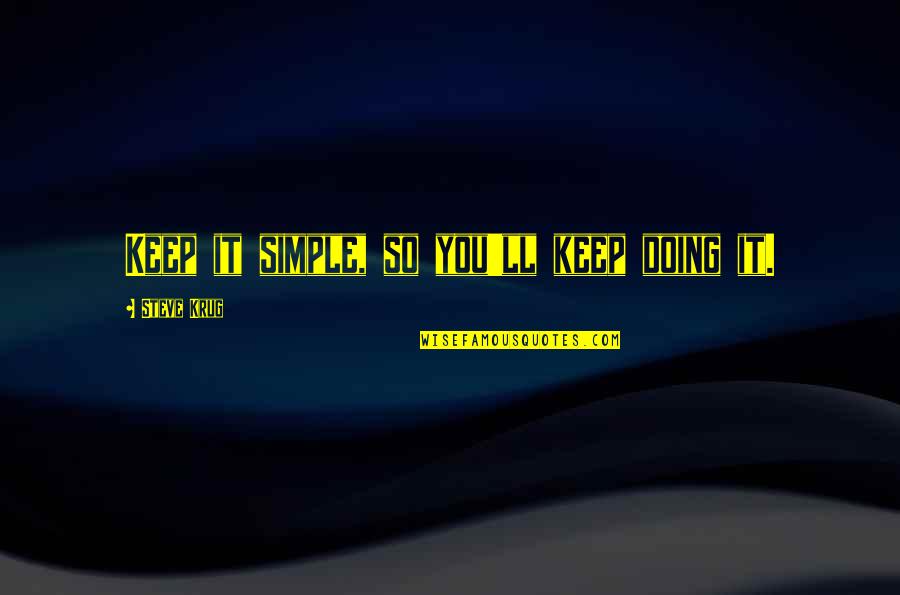 Keep it simple, so you'll keep doing it. —
Steve Krug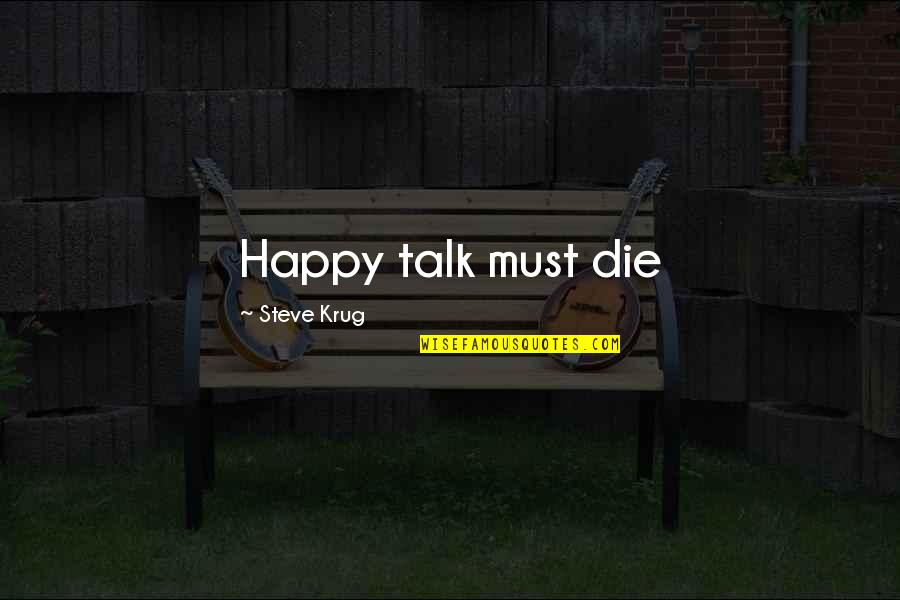 Happy talk must die —
Steve Krug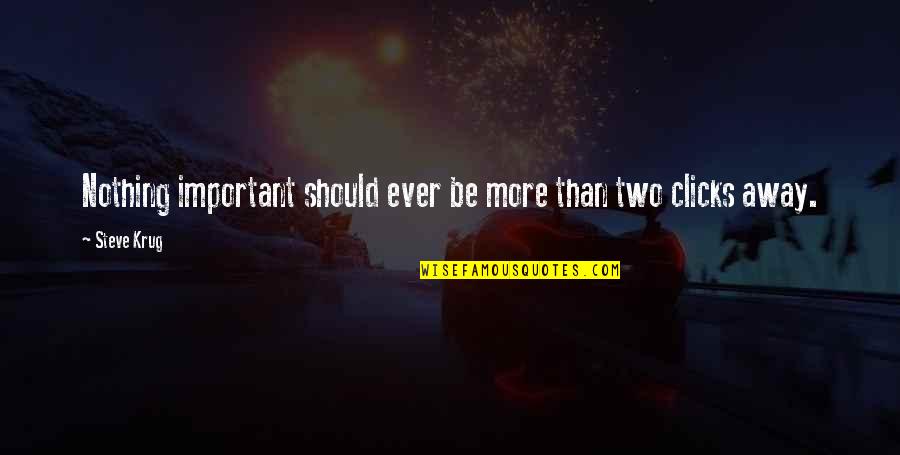 Nothing important should ever be more than two clicks away. —
Steve Krug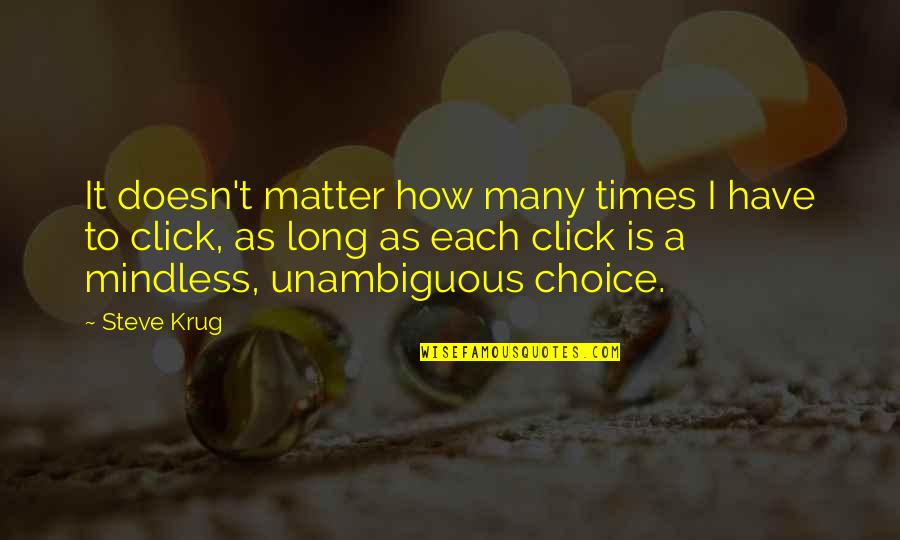 It doesn't matter how many times I have to click, as long as each click is a mindless, unambiguous choice. —
Steve Krug