Stacey Snider Quotes
Collection of top 9 famous quotes about Stacey Snider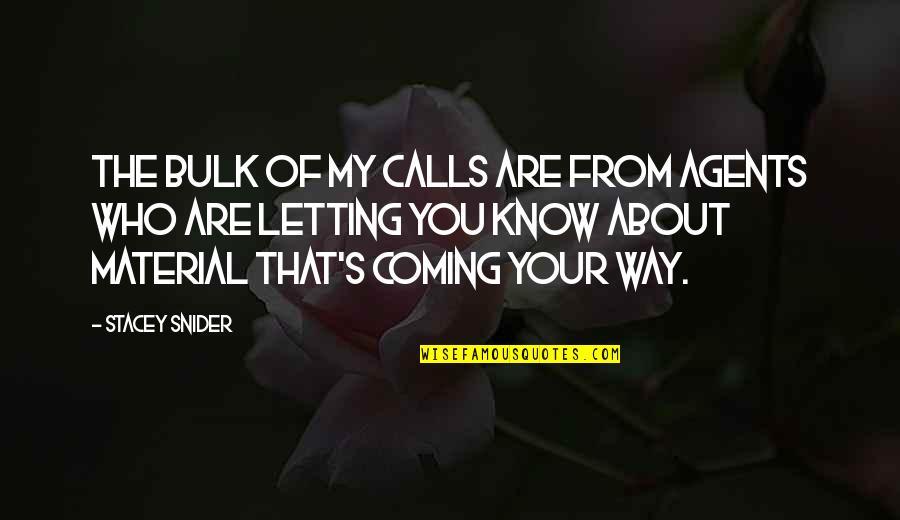 The bulk of my calls are from agents who are letting you know about material that's coming your way.
—
Stacey Snider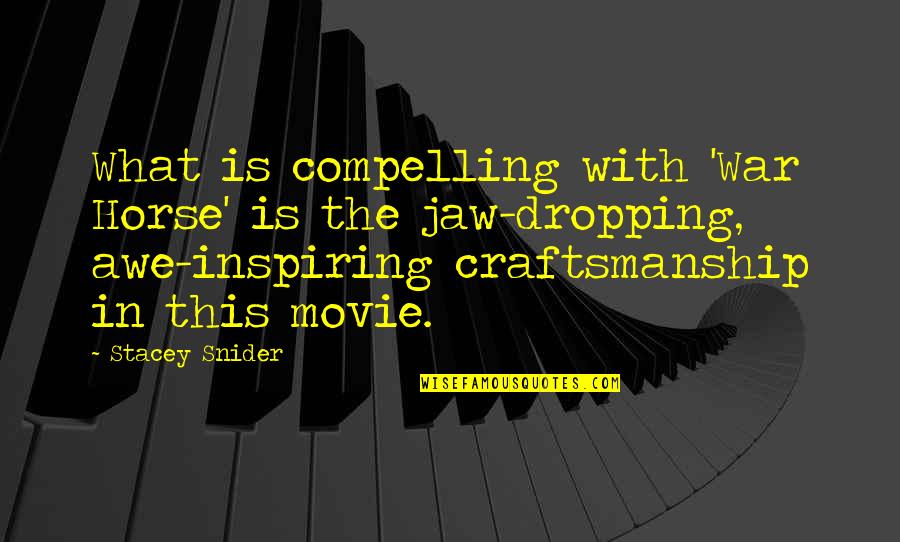 What is compelling with 'War Horse' is the jaw-dropping, awe-inspiring craftsmanship in this movie.
—
Stacey Snider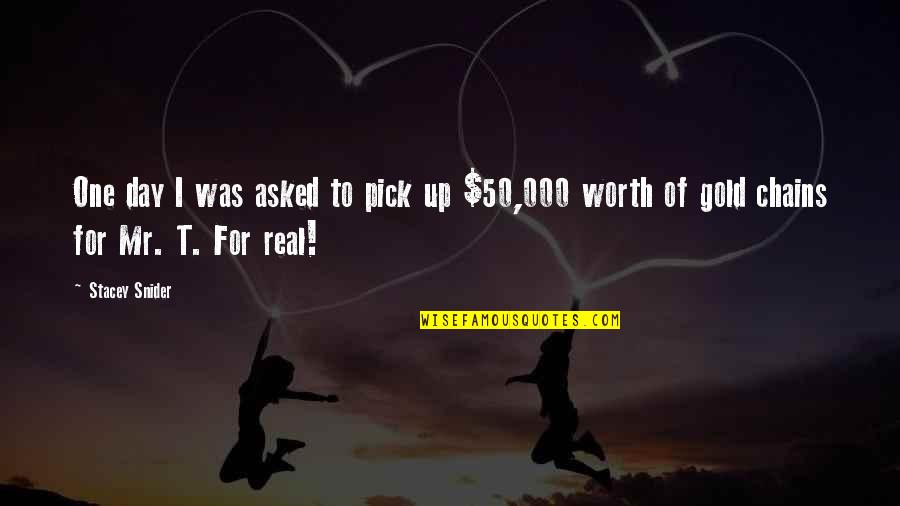 One day I was asked to pick up $50,000 worth of gold chains for Mr. T. For real!
—
Stacey Snider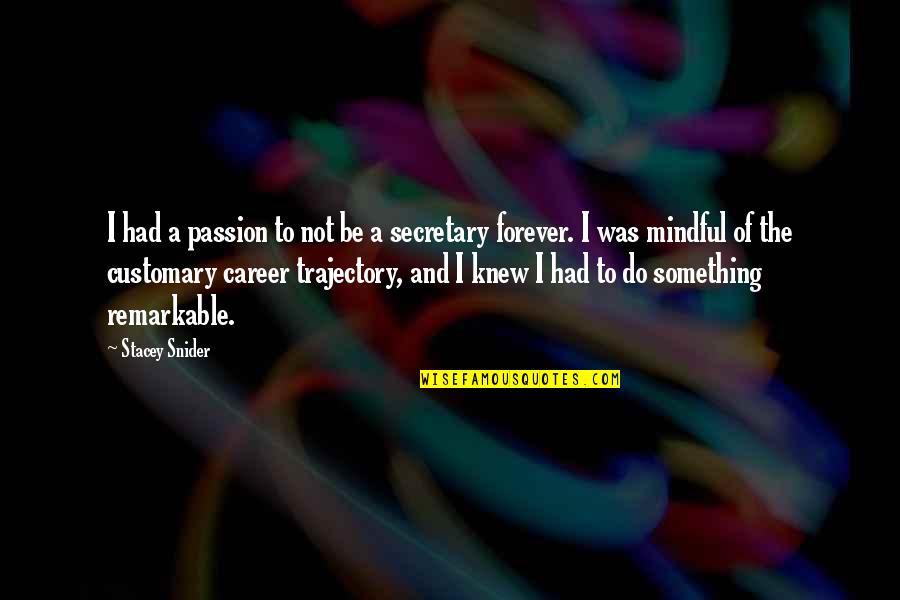 I had a passion to not be a secretary forever. I was mindful of the customary career trajectory, and I knew I had to do something remarkable. —
Stacey Snider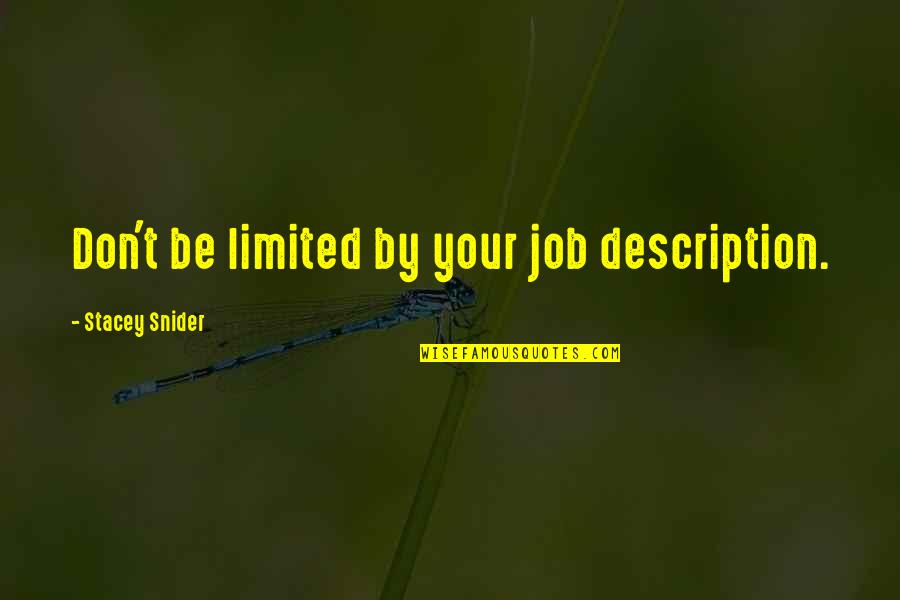 Don't be limited by your job description. —
Stacey Snider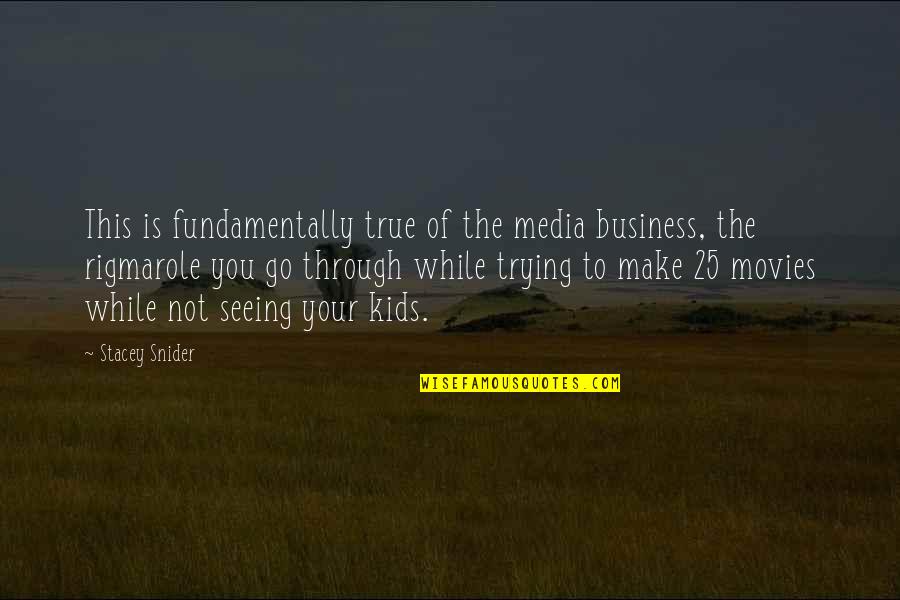 This is fundamentally true of the media business, the rigmarole you go through while trying to make 25 movies while not seeing your kids. —
Stacey Snider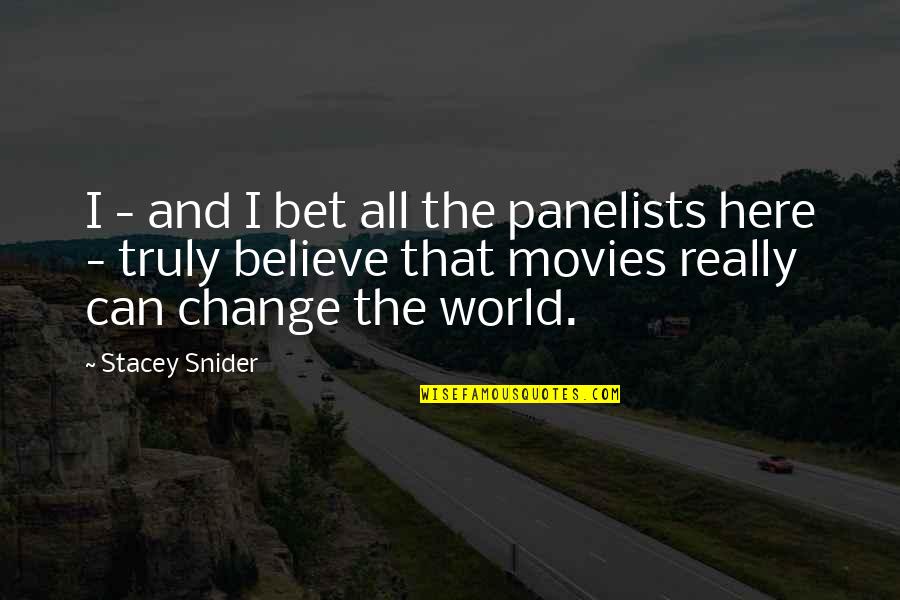 I - and I bet all the panelists here - truly believe that movies really can change the world. —
Stacey Snider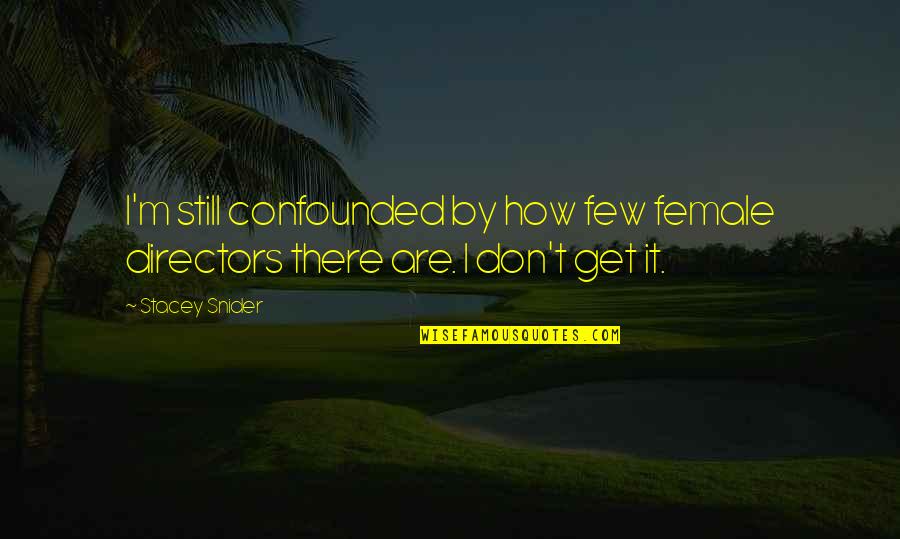 I'm still confounded by how few female directors there are. I don't get it. —
Stacey Snider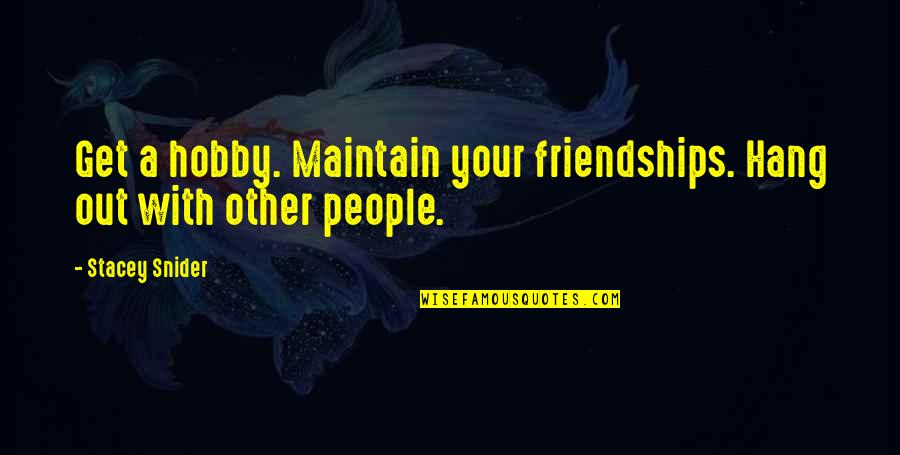 Get a hobby. Maintain your friendships. Hang out with other people. —
Stacey Snider