Michael Walker Quotes
Top 6 wise famous quotes and sayings by Michael Walker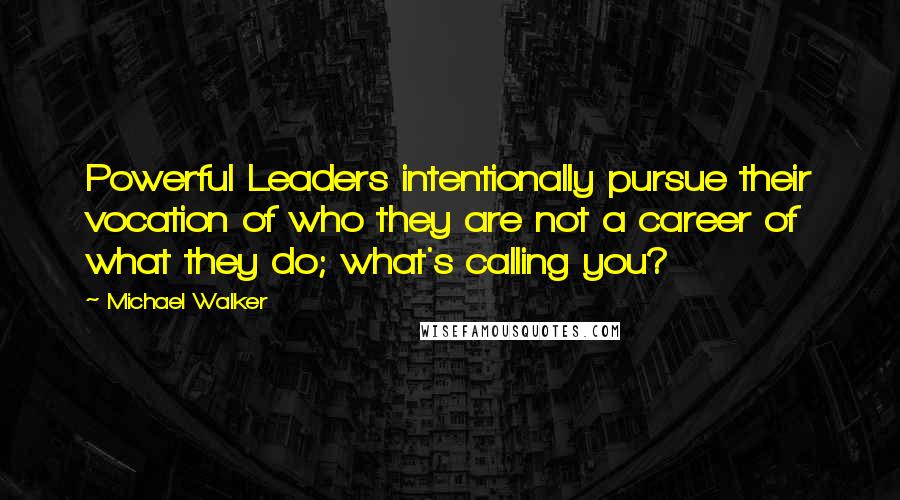 Powerful Leaders intentionally pursue their vocation of who they are not a career of what they do; what's calling you?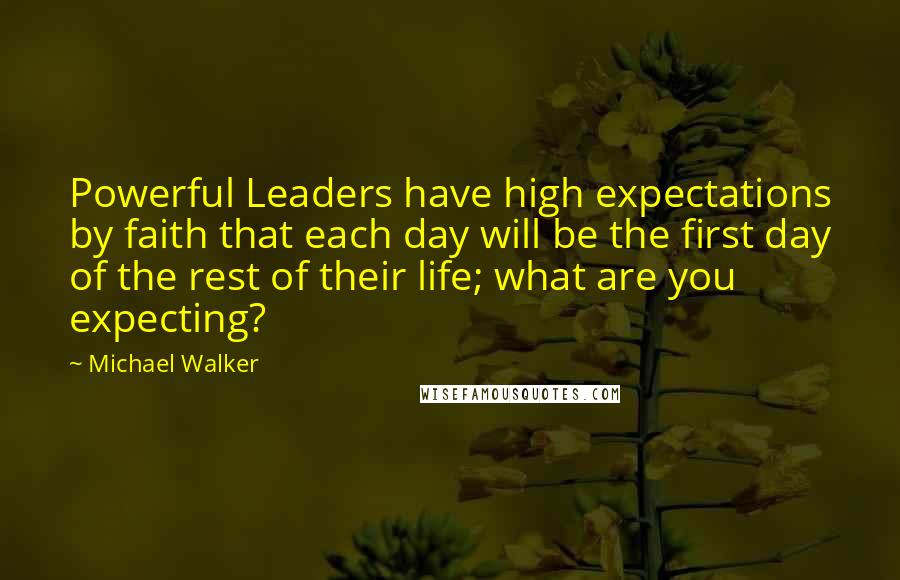 Powerful Leaders have high expectations by faith that each day will be the first day of the rest of their life; what are you expecting?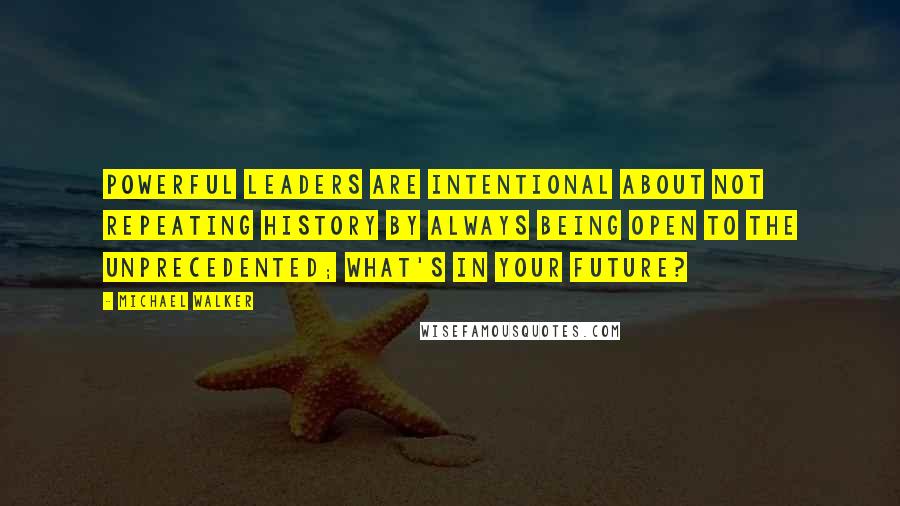 Powerful Leaders are intentional about not repeating history by always being open to the unprecedented; what's in your future?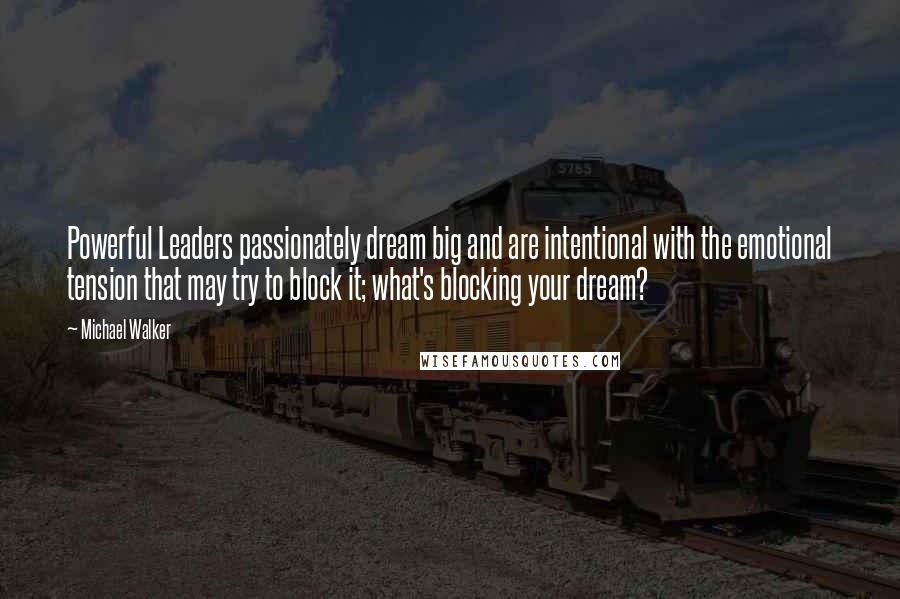 Powerful Leaders passionately dream big and are intentional with the emotional tension that may try to block it; what's blocking your dream?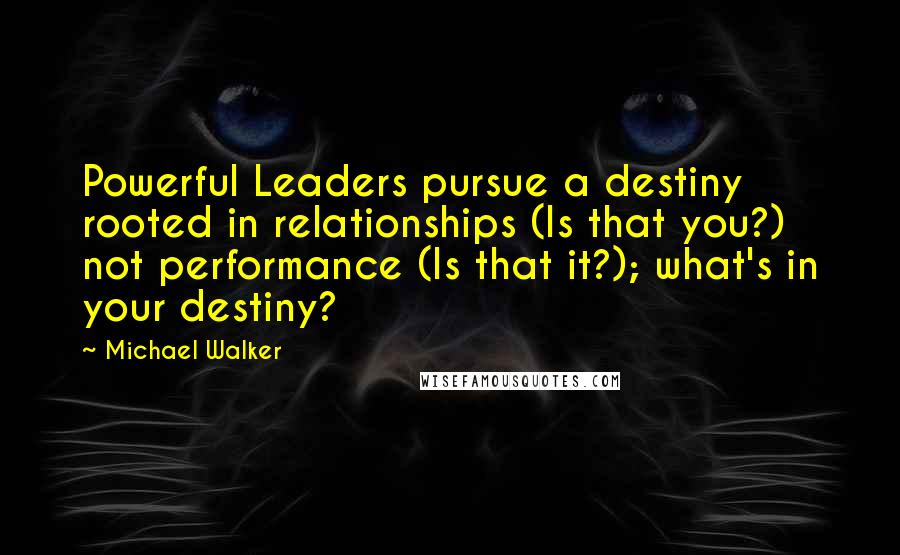 Powerful Leaders pursue a destiny rooted in relationships (Is that you?) not performance (Is that it?); what's in your destiny?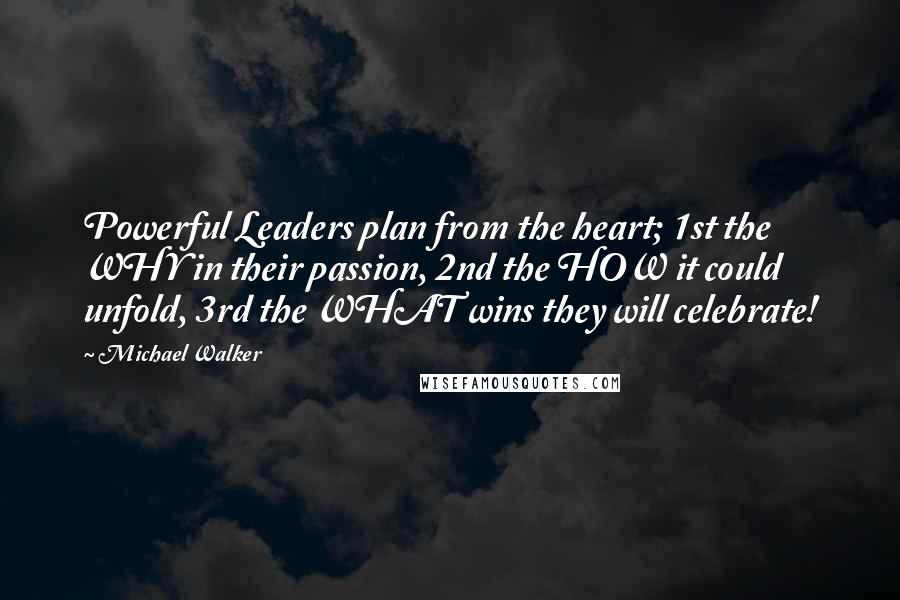 Powerful Leaders plan from the heart; 1st the WHY in their passion, 2nd the HOW it could unfold, 3rd the WHAT wins they will celebrate!