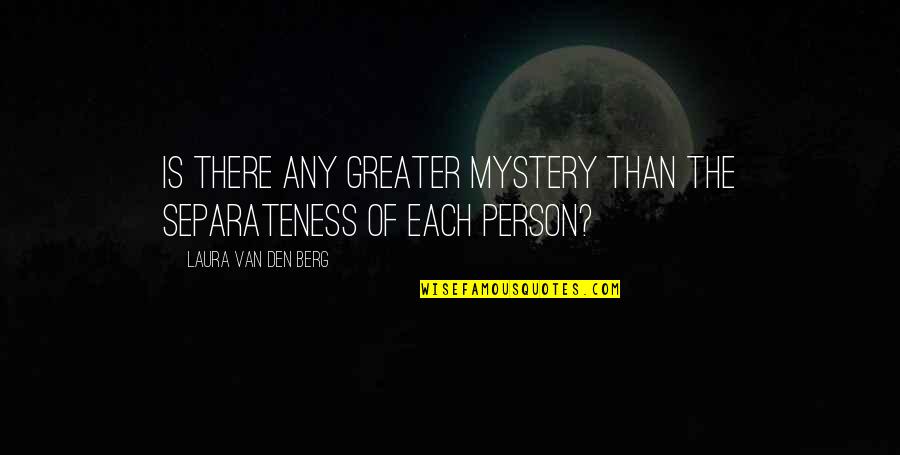 Is there any greater mystery than the separateness of each person?
—
Laura Van Den Berg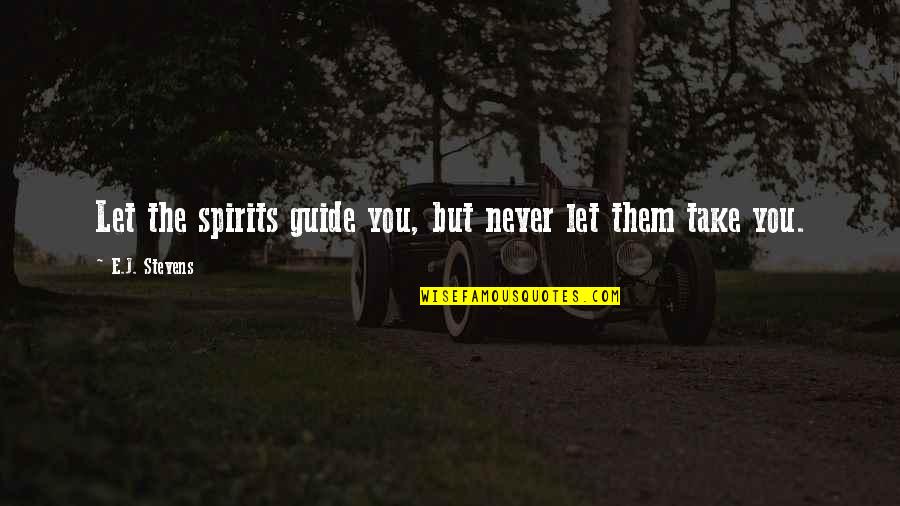 Let the spirits guide you, but never let them take you.
—
E.J. Stevens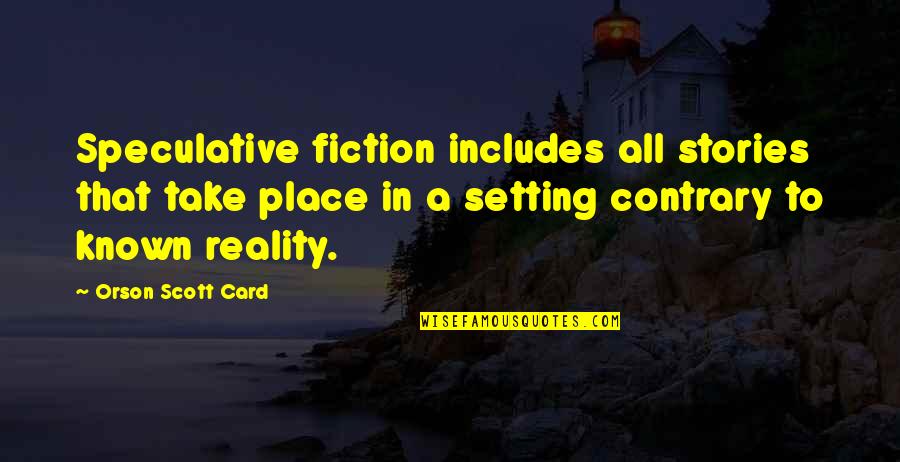 Speculative fiction includes all stories that take place in a setting contrary to known reality.
—
Orson Scott Card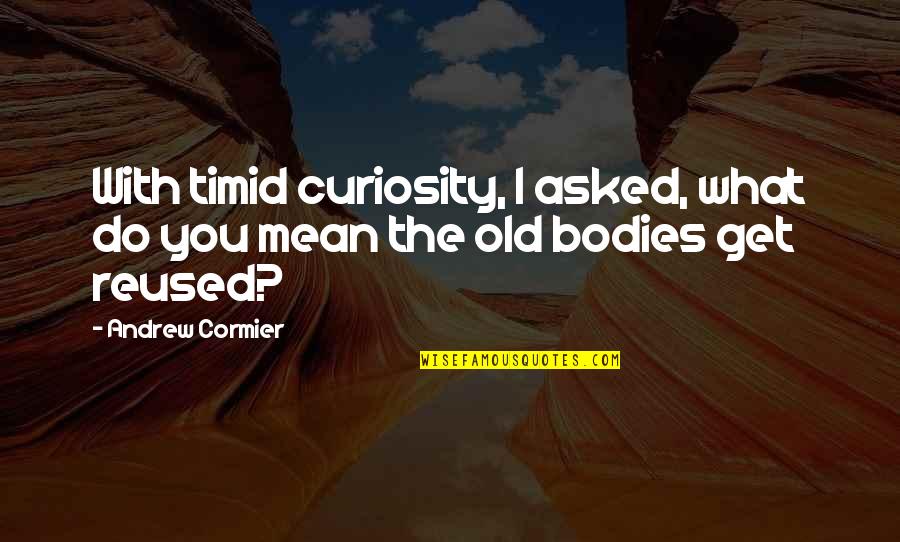 With timid curiosity, I asked, what do you mean the old bodies get reused?
—
Andrew Cormier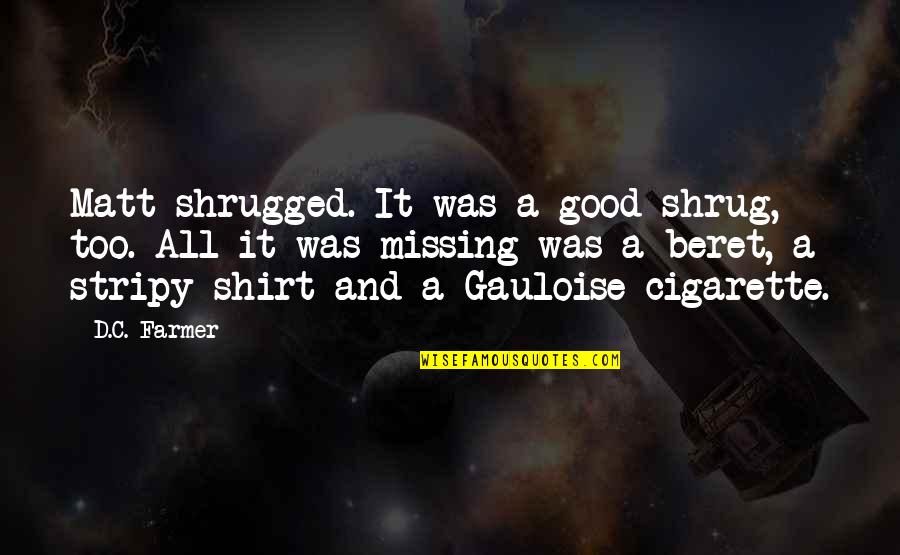 Matt shrugged. It was a good shrug, too. All it was missing was a beret, a stripy shirt and a Gauloise cigarette.
—
D.C. Farmer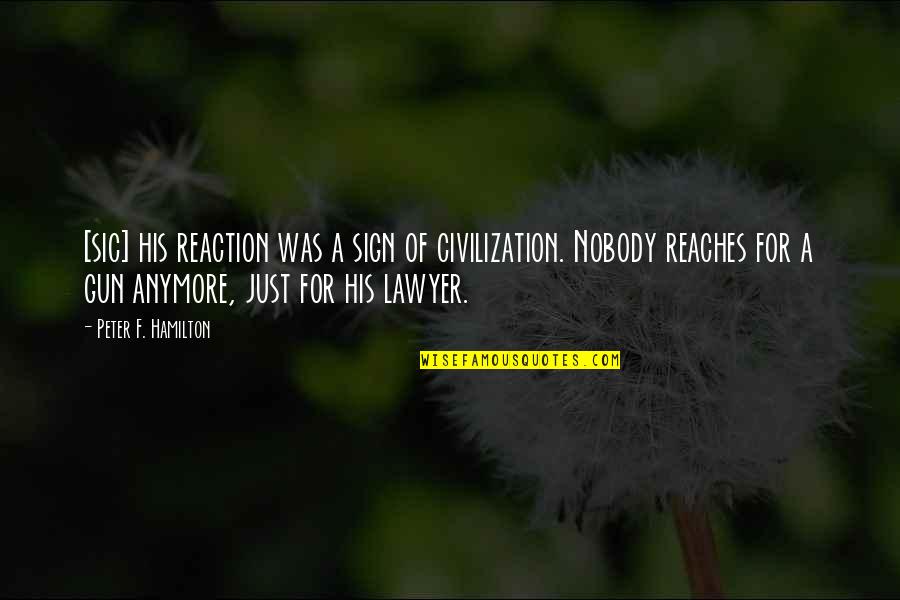 [sic] his reaction was a sign of civilization. Nobody reaches for a gun anymore, just for his lawyer.
—
Peter F. Hamilton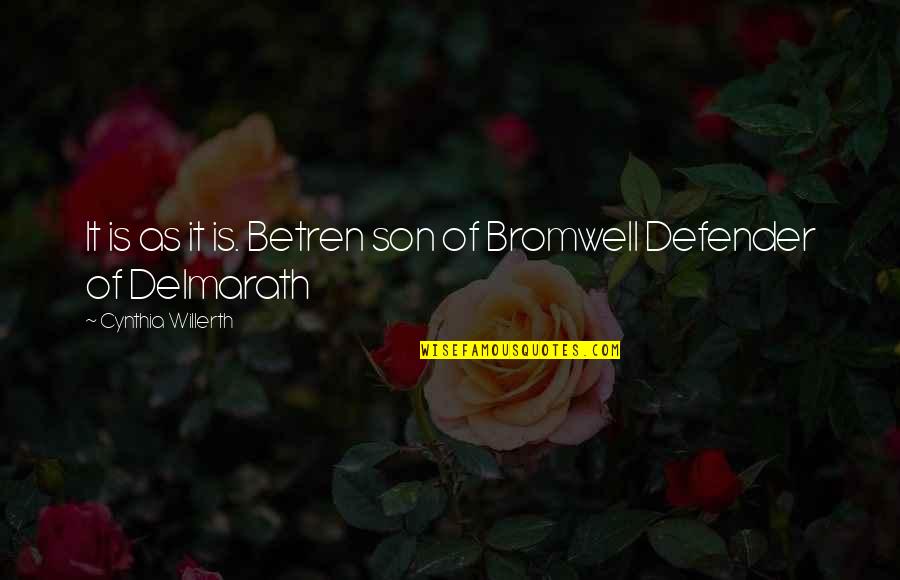 It is as it is. Betren son of Bromwell Defender of Delmarath
—
Cynthia Willerth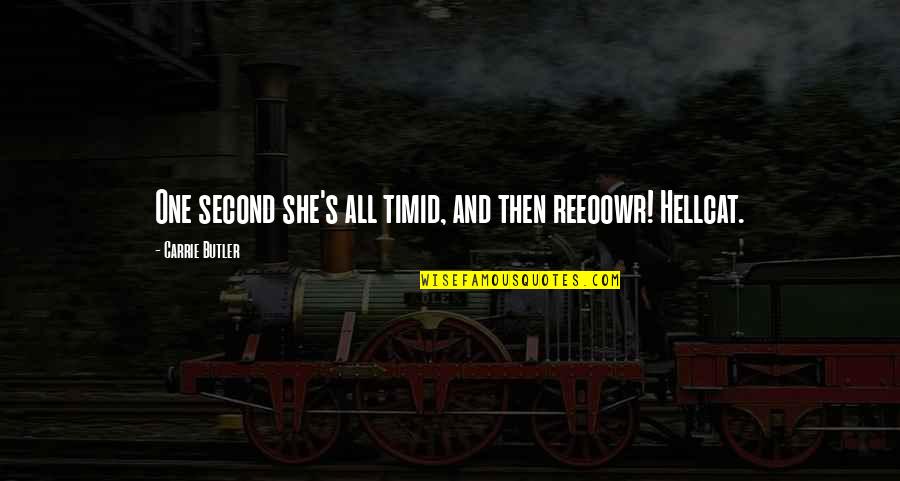 One second she's all timid, and then reeoowr! Hellcat.
—
Carrie Butler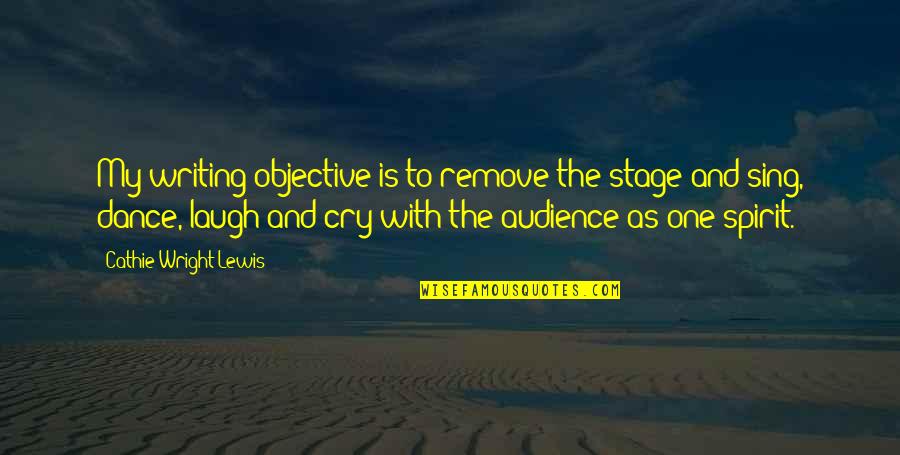 My writing objective is to remove the stage and sing, dance, laugh and cry with the audience as one spirit.
—
Cathie Wright-Lewis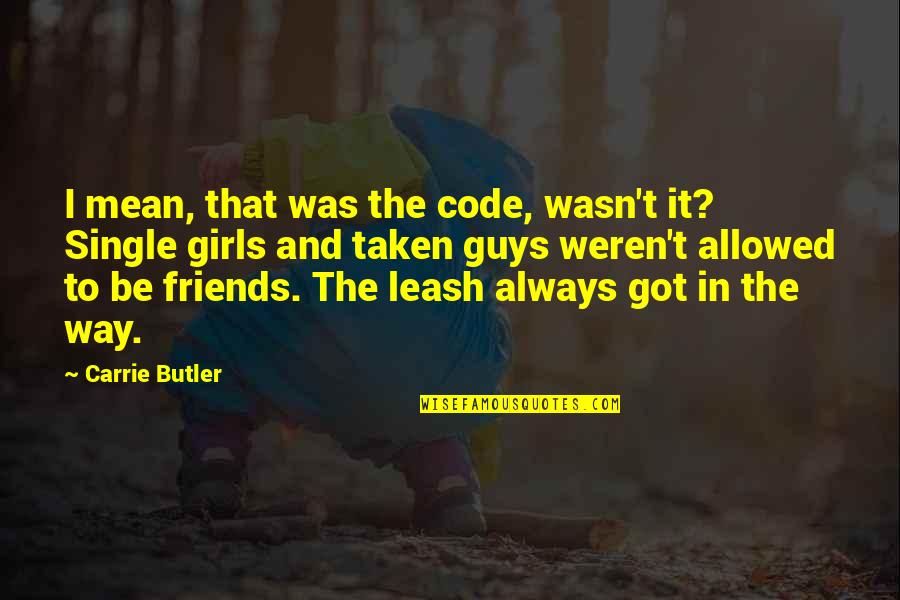 I mean, that was the code, wasn't it? Single girls and taken guys weren't allowed to be friends. The leash always got in the way.
—
Carrie Butler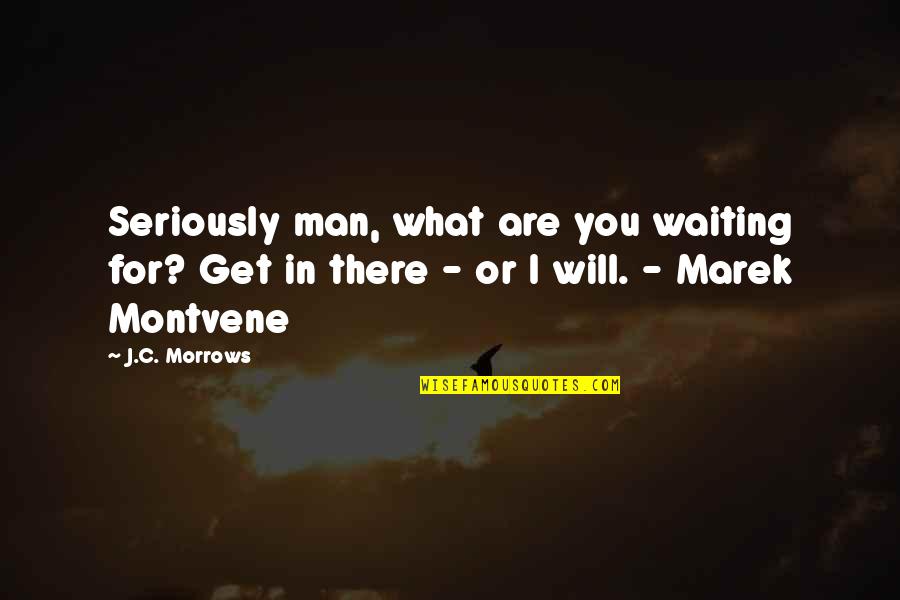 Seriously man, what are you waiting for? Get in there - or I will. - Marek Montvene
—
J.C. Morrows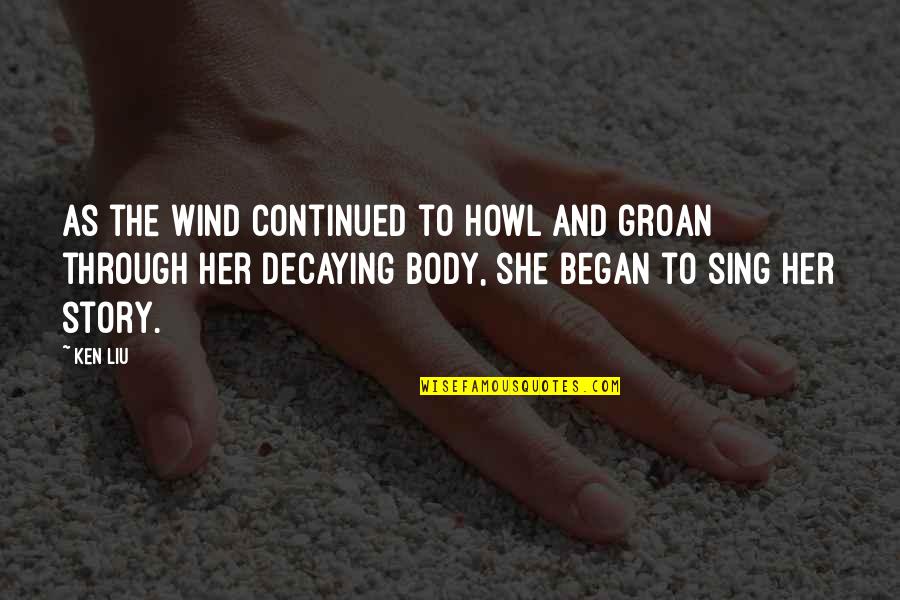 As the wind continued to howl and groan through her decaying body, she began to sing her story.
—
Ken Liu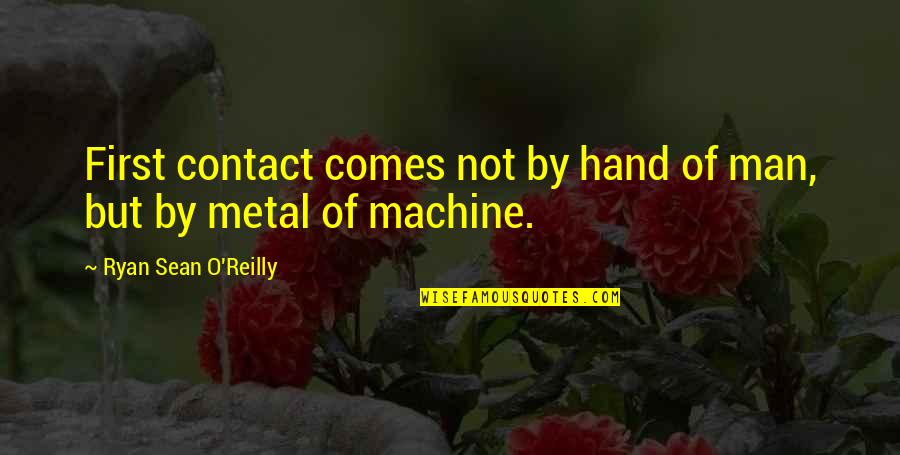 First contact comes not by hand of man, but by metal of machine. —
Ryan Sean O'Reilly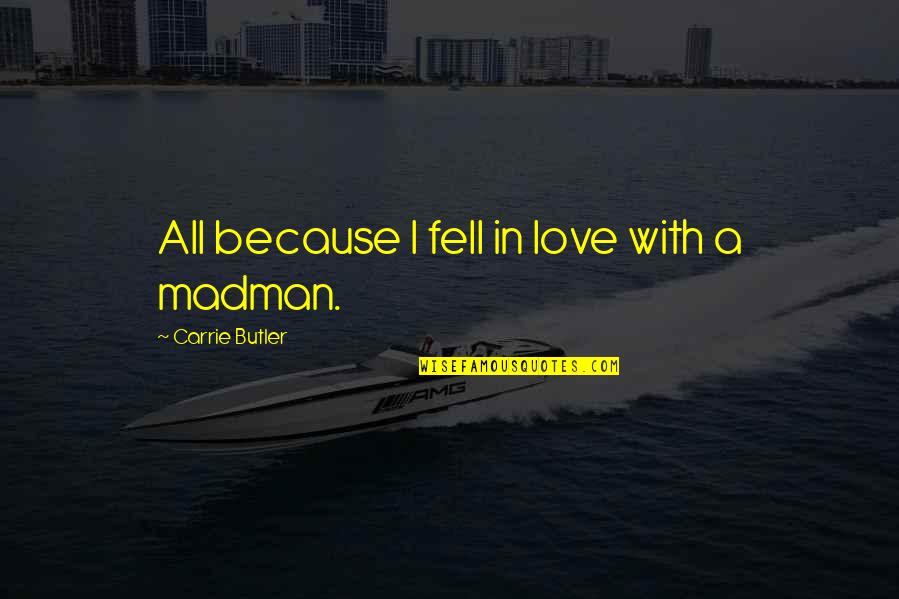 All because I fell in love with a madman. —
Carrie Butler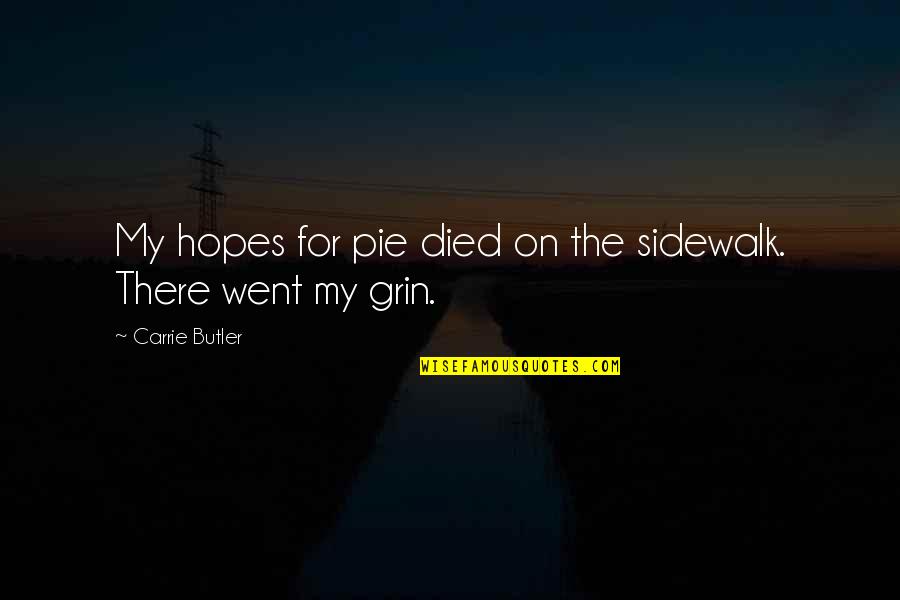 My hopes for pie died on the sidewalk. There went my grin. —
Carrie Butler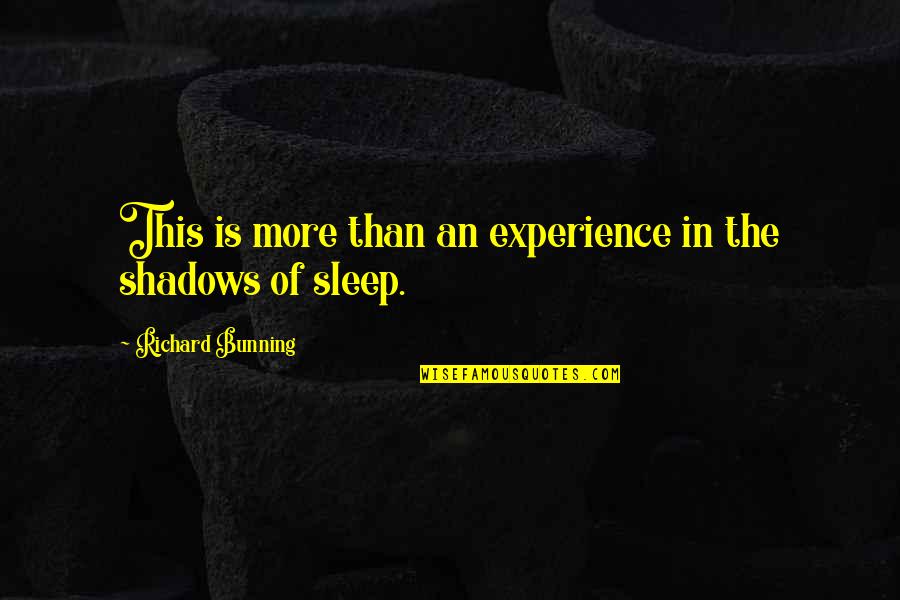 This is more than an experience in the shadows of sleep. —
Richard Bunning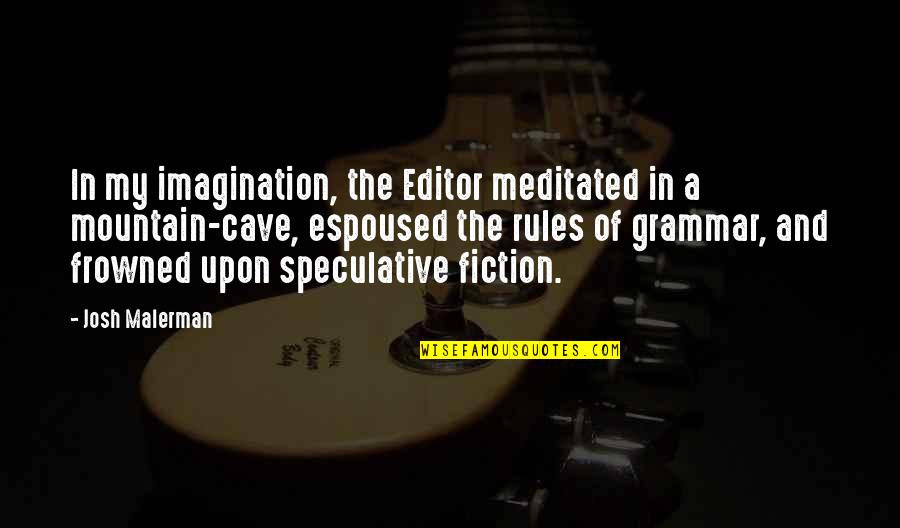 In my imagination, the Editor meditated in a mountain-cave, espoused the rules of grammar, and frowned upon
speculative fiction
. —
Josh Malerman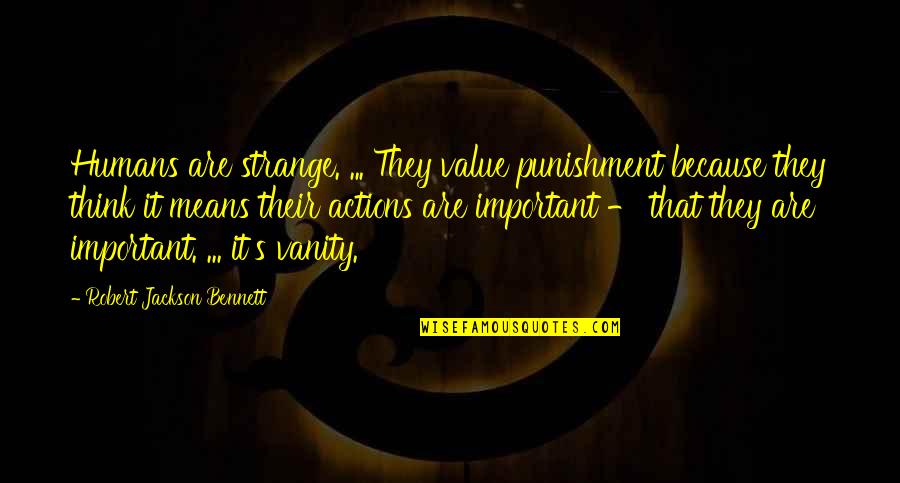 Humans are strange. ... They value punishment because they think it means their actions are important - that they are important. ... it's vanity. —
Robert Jackson Bennett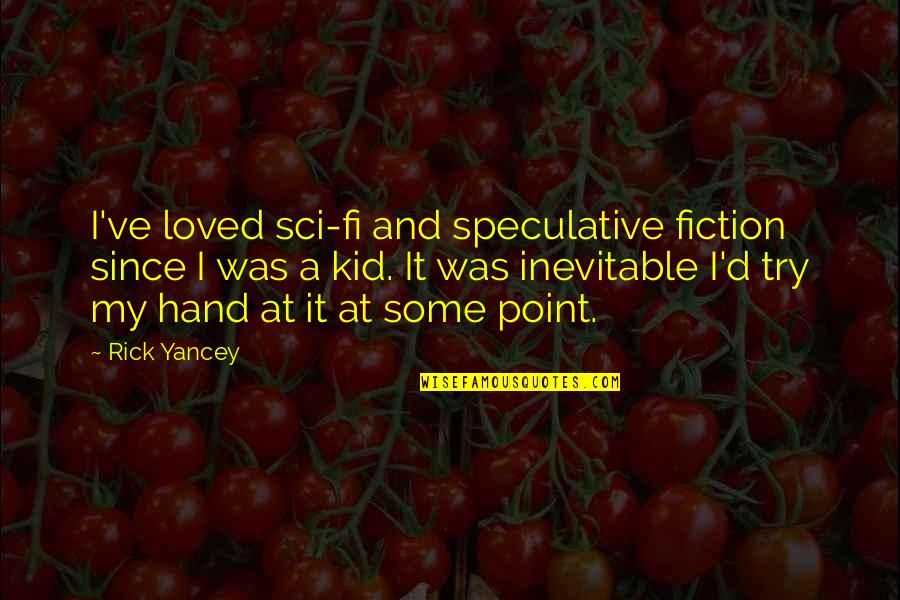 I've loved sci-fi and
speculative fiction
since I was a kid. It was inevitable I'd try my hand at it at some point. —
Rick Yancey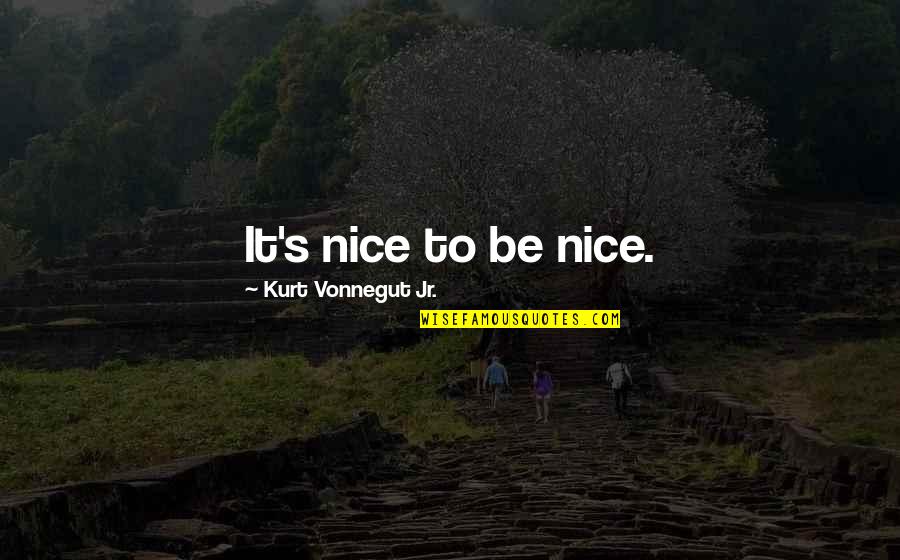 It's nice to be nice. —
Kurt Vonnegut Jr.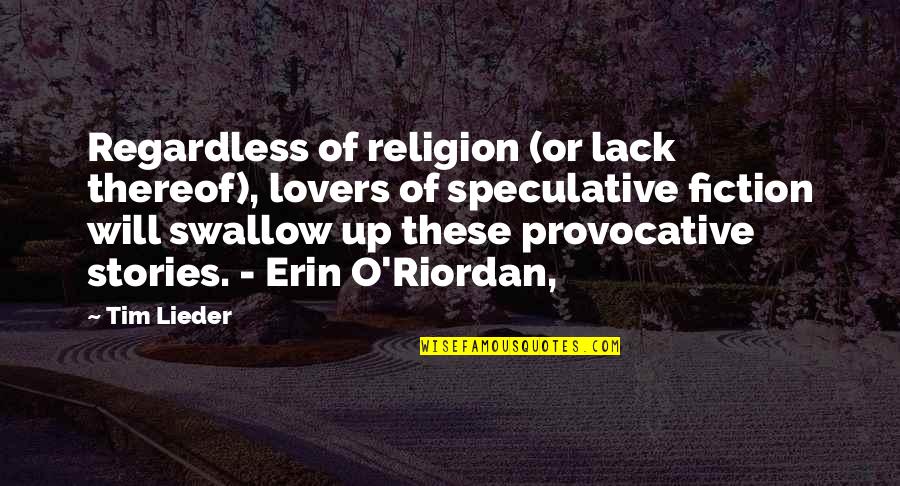 Regardless of religion (or lack thereof), lovers of
speculative fiction
will swallow up these provocative stories. - Erin O'Riordan, —
Tim Lieder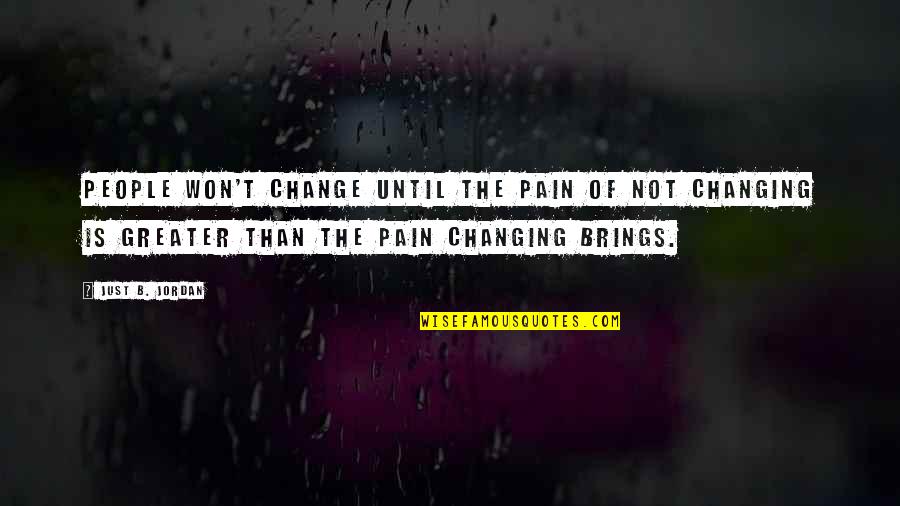 People won't change until the pain of not changing is greater than the pain changing brings. —
Just B. Jordan
The sky is the limit only for those who aren't afraid to fly! —
Bob Bello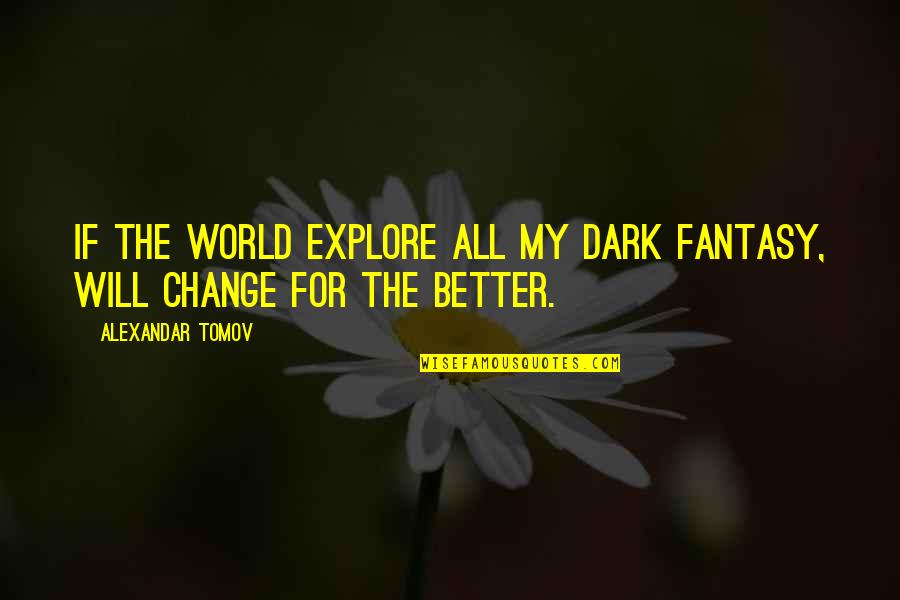 If the world explore all my dark fantasy, will change for the better. —
Alexandar Tomov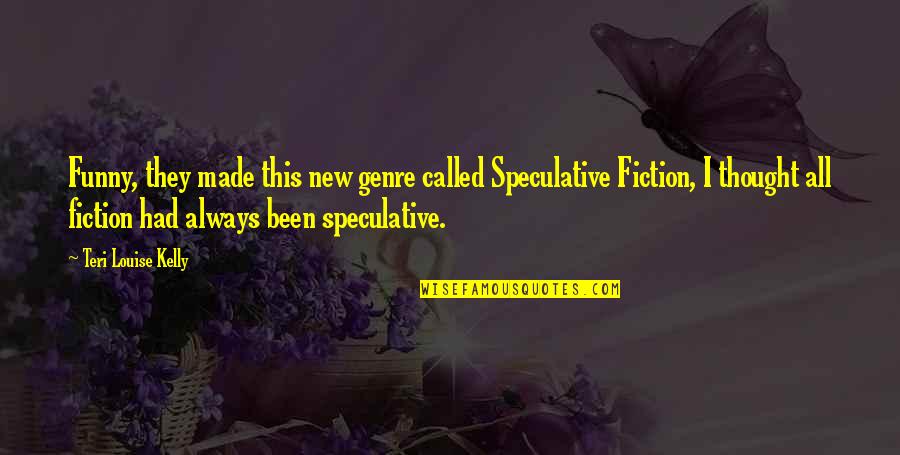 Funny, they made this new genre called Speculative Fiction, I thought all fiction had always been speculative. —
Teri Louise Kelly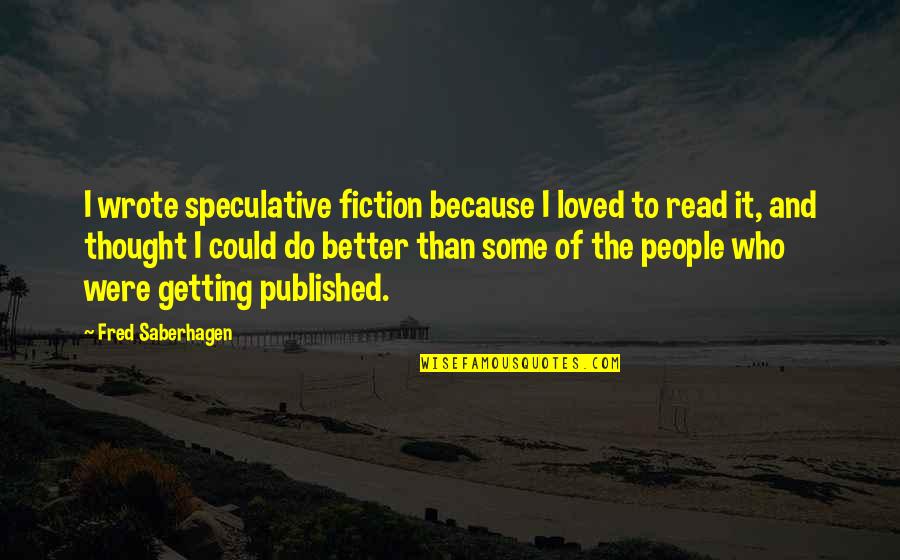 I wrote
speculative fiction
because I loved to read it, and thought I could do better than some of the people who were getting published. —
Fred Saberhagen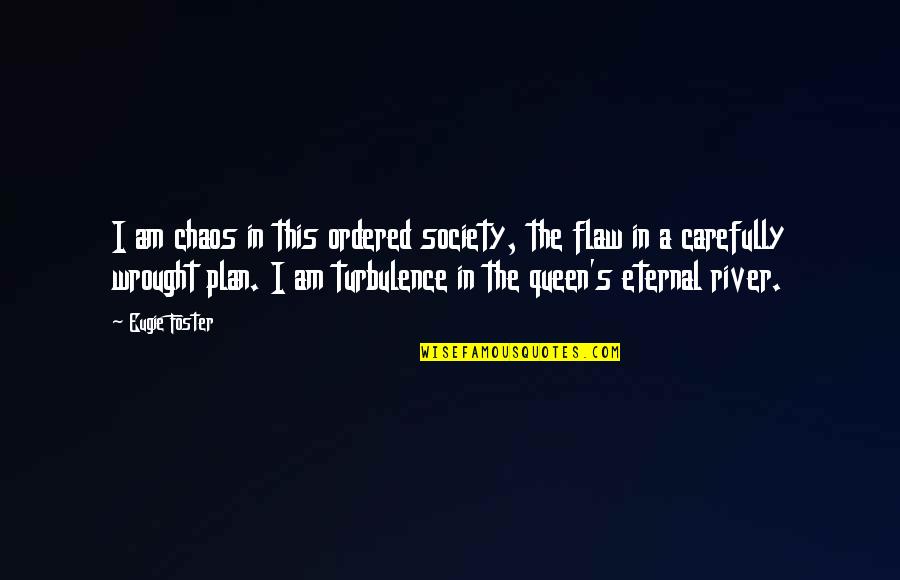 I am chaos in this ordered society, the flaw in a carefully wrought plan. I am turbulence in the queen's eternal river. —
Eugie Foster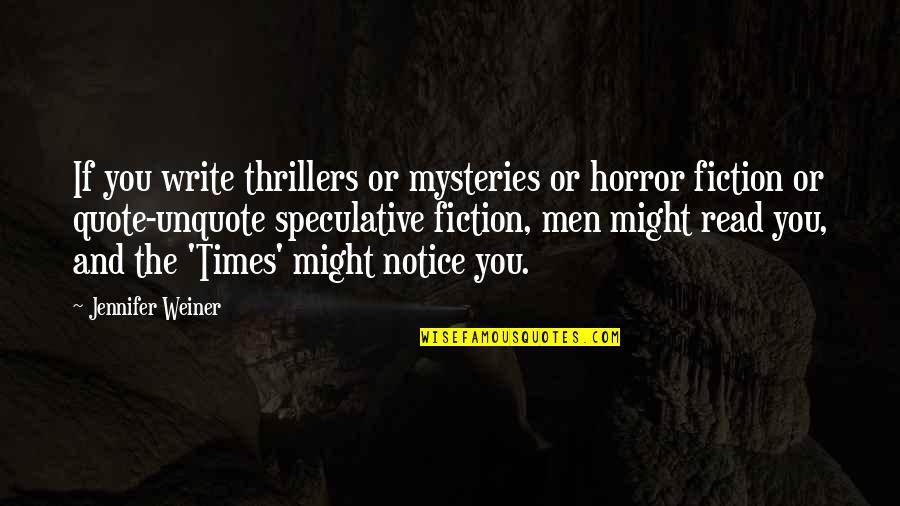 If you write thrillers or mysteries or horror fiction or quote-unquote
speculative fiction
, men might read you, and the 'Times' might notice you. —
Jennifer Weiner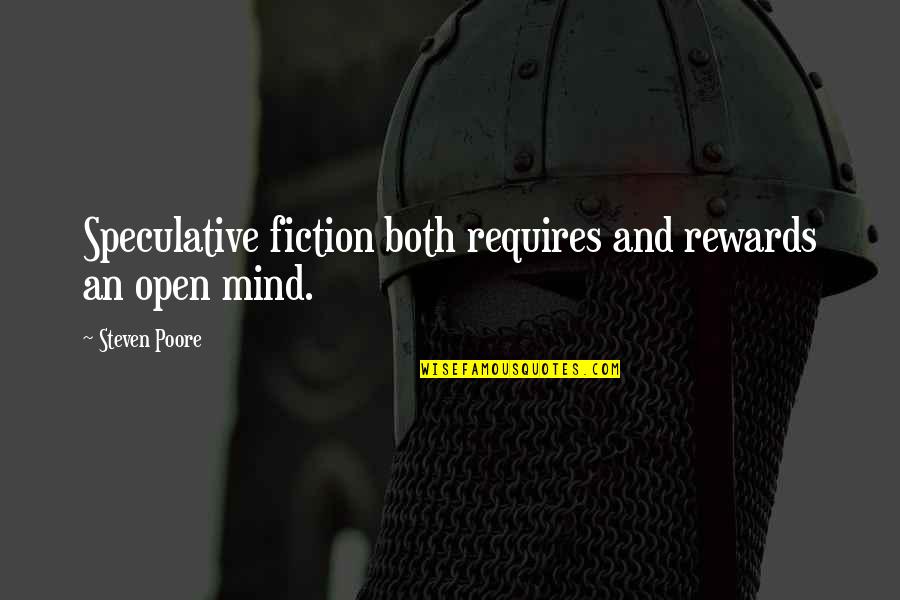 Speculative fiction
both requires and rewards an open mind. —
Steven Poore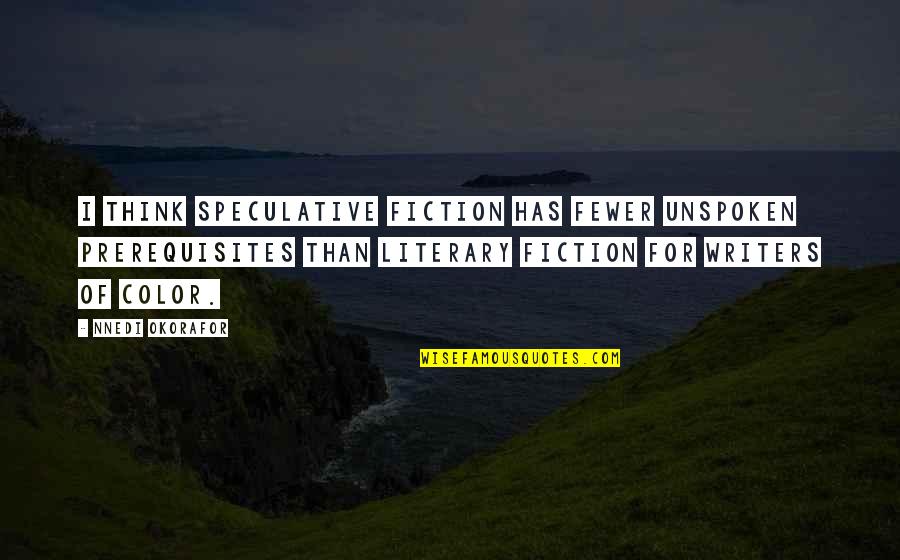 I think
speculative fiction
has fewer unspoken prerequisites than literary fiction for writers of color. —
Nnedi Okorafor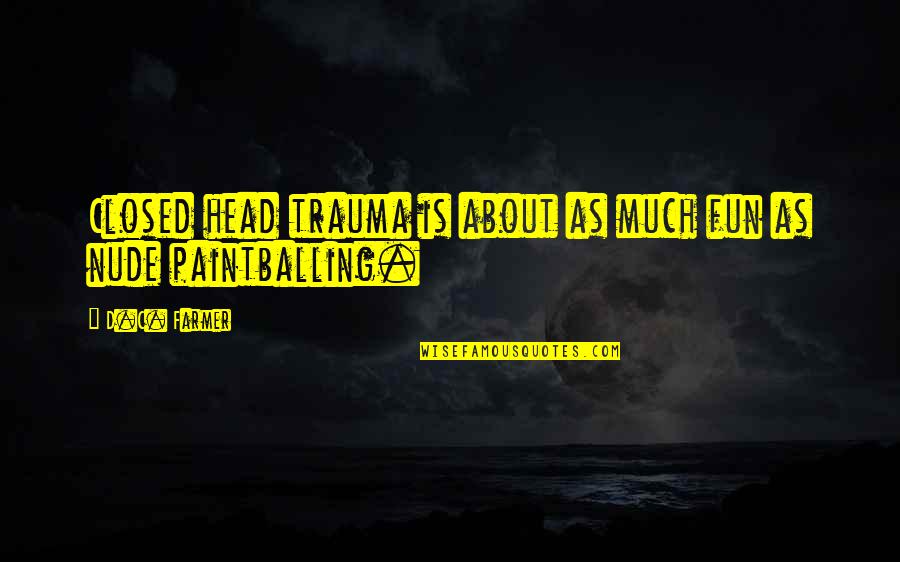 Closed head trauma is about as much fun as nude paintballing. —
D.C. Farmer