Autumn And Winter Quotes
Collection of top 41 famous quotes about Autumn And Winter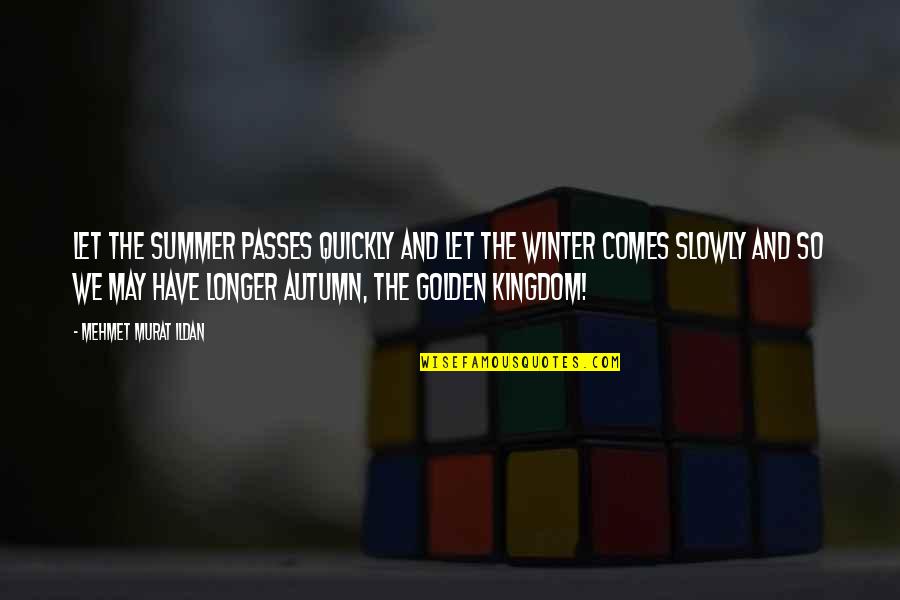 Let the summer passes quickly and let the winter comes slowly and so we may have longer autumn, The Golden Kingdom!
—
Mehmet Murat Ildan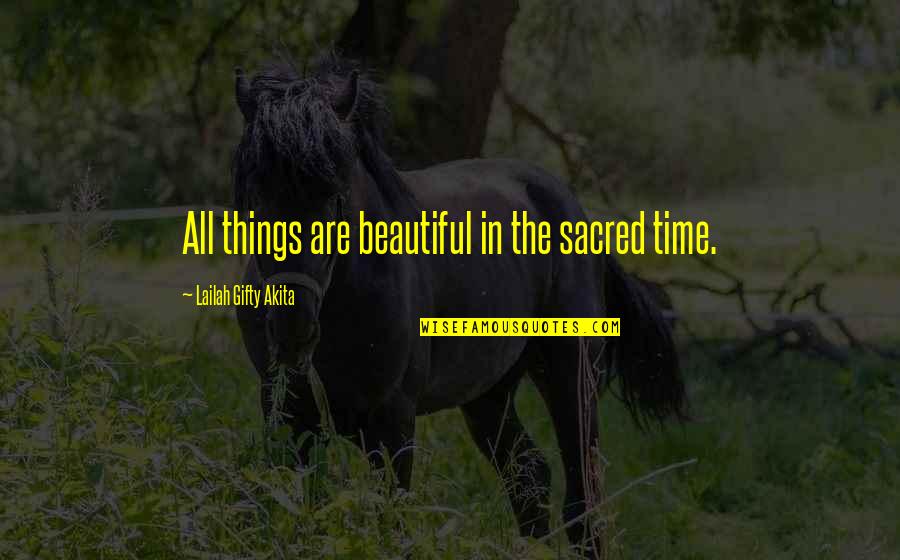 All things are beautiful in the sacred time.
—
Lailah Gifty Akita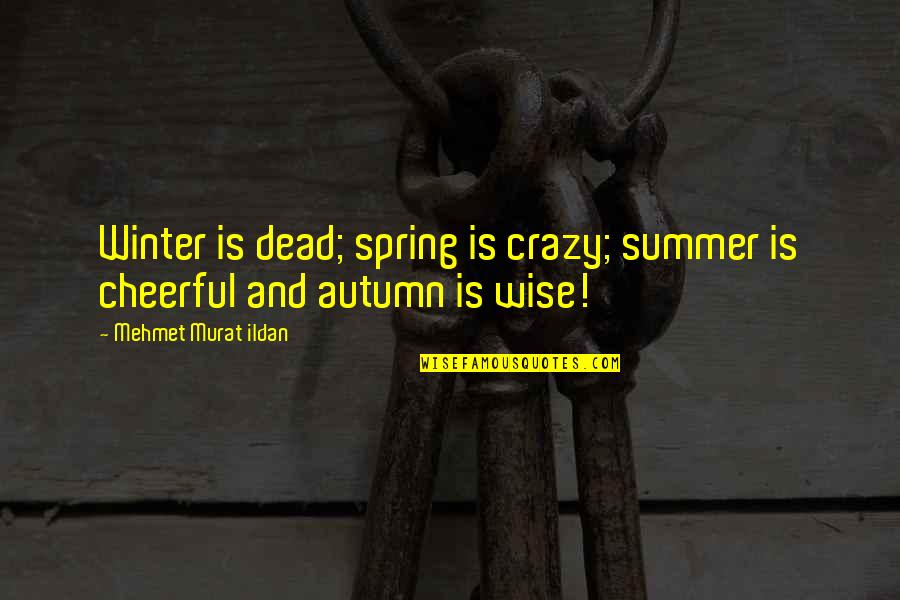 Winter is dead; spring is crazy; summer is cheerful and autumn is wise!
—
Mehmet Murat Ildan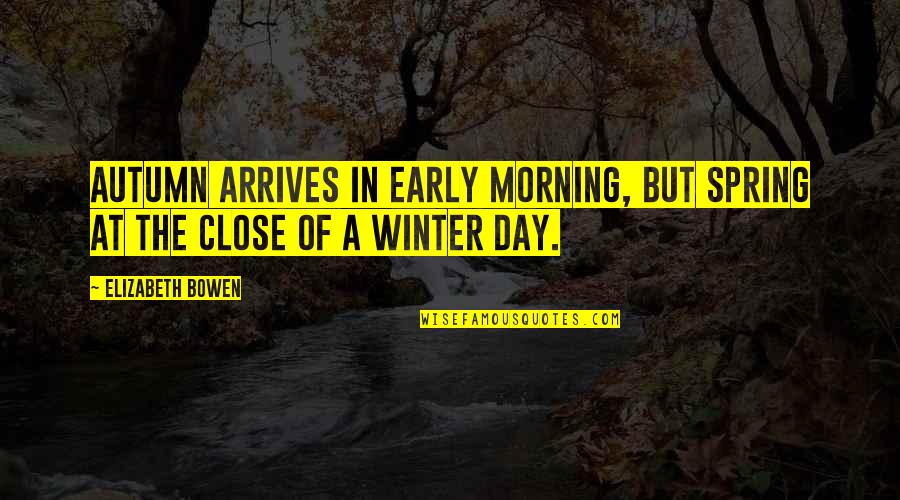 Autumn arrives in early morning, but spring at the close of a winter day.
—
Elizabeth Bowen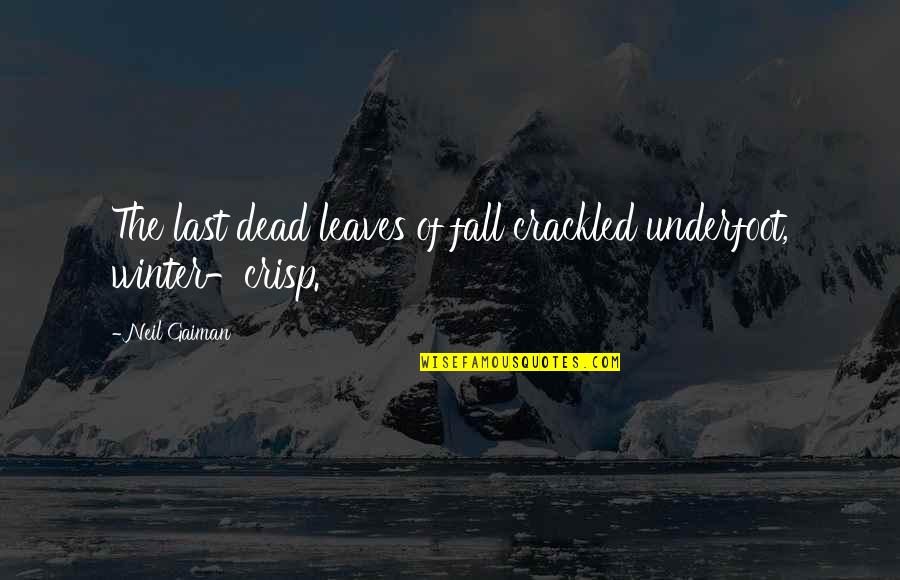 The last dead leaves of fall crackled underfoot, winter-crisp.
—
Neil Gaiman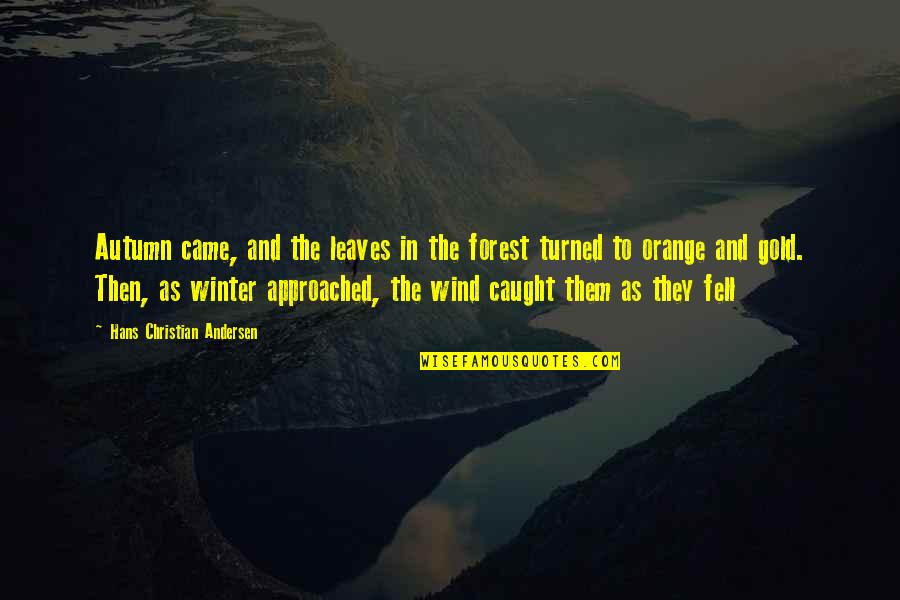 Autumn came, and the leaves in the forest turned to orange and gold. Then, as winter approached, the wind caught them as they fell
—
Hans Christian Andersen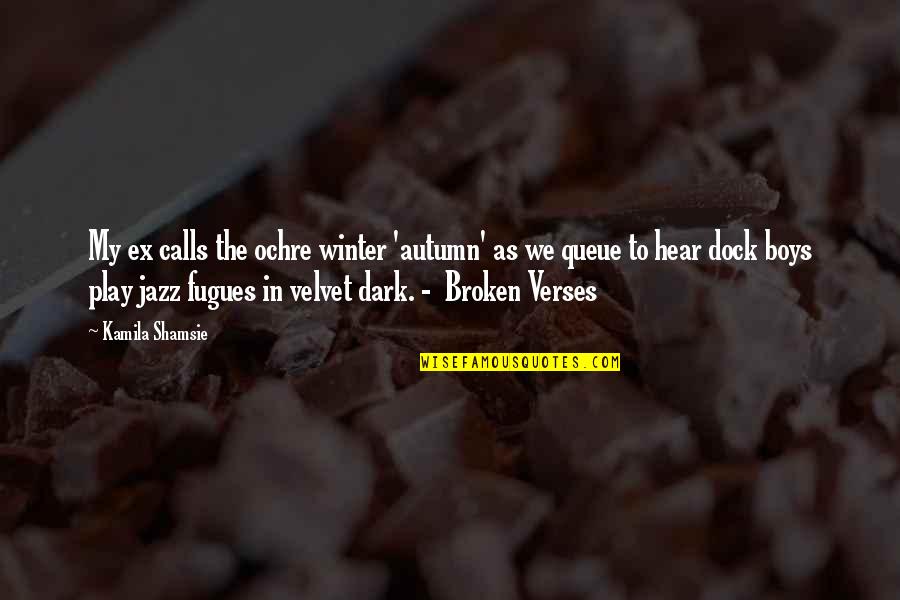 My ex calls the ochre winter 'autumn' as we queue to hear dock boys play jazz fugues in velvet dark. - Broken Verses
—
Kamila Shamsie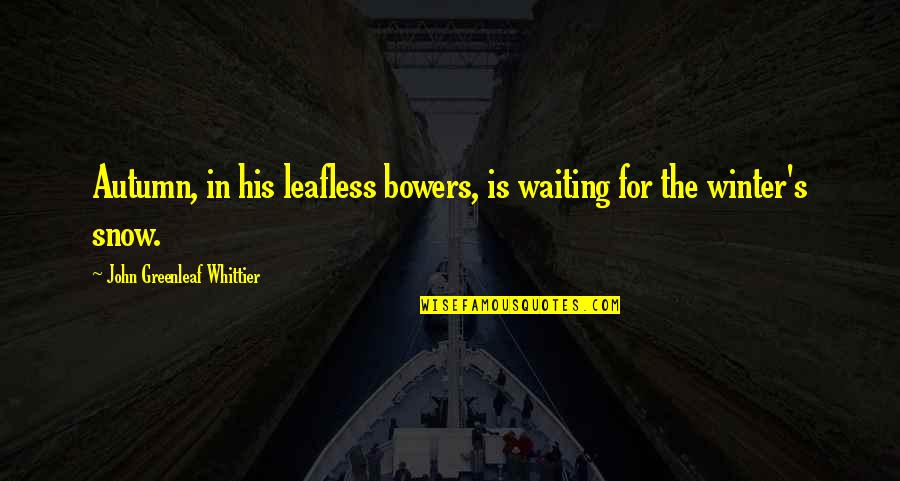 Autumn, in his leafless bowers, is waiting for the winter's snow.
—
John Greenleaf Whittier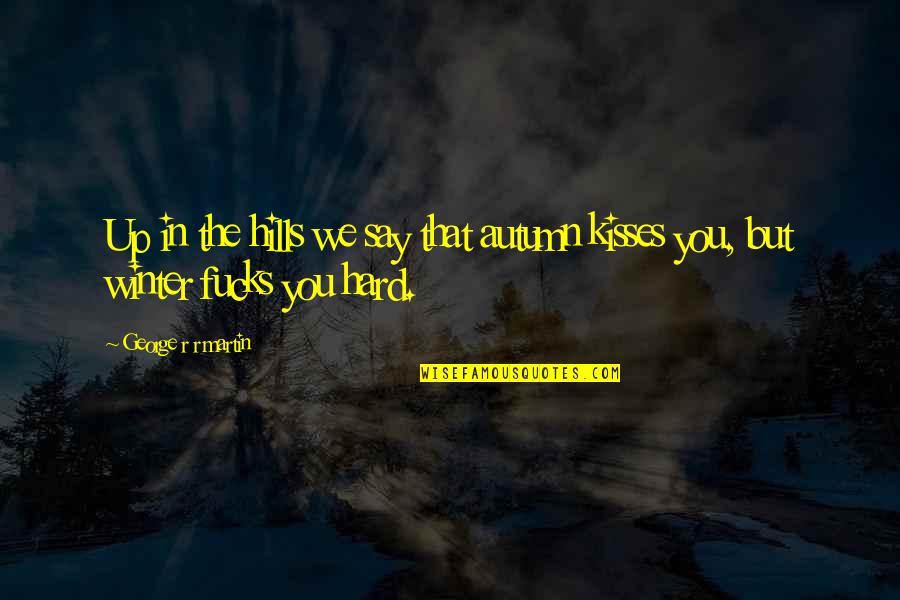 Up in the hills we say that autumn kisses you, but winter fucks you hard.
—
George R R Martin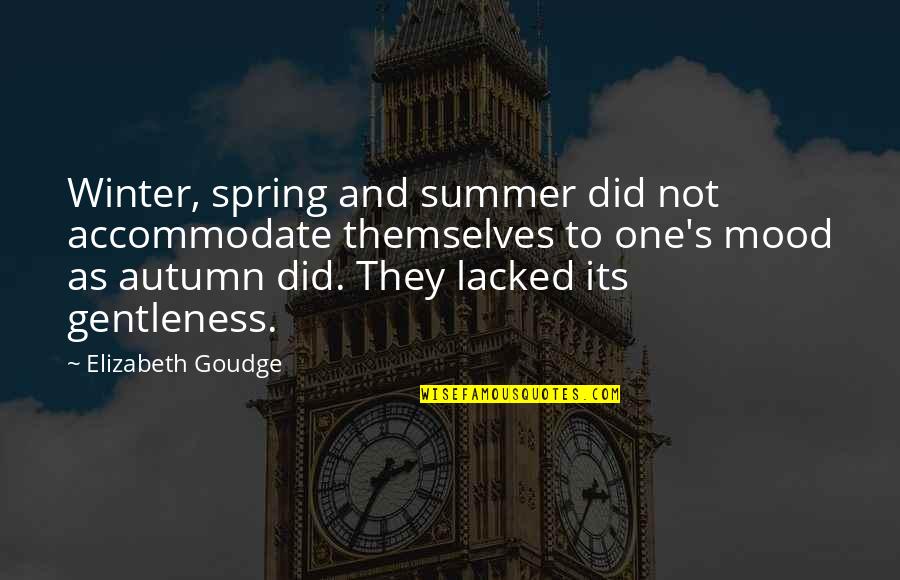 Winter, spring and summer did not accommodate themselves to one's mood as autumn did. They lacked its gentleness.
—
Elizabeth Goudge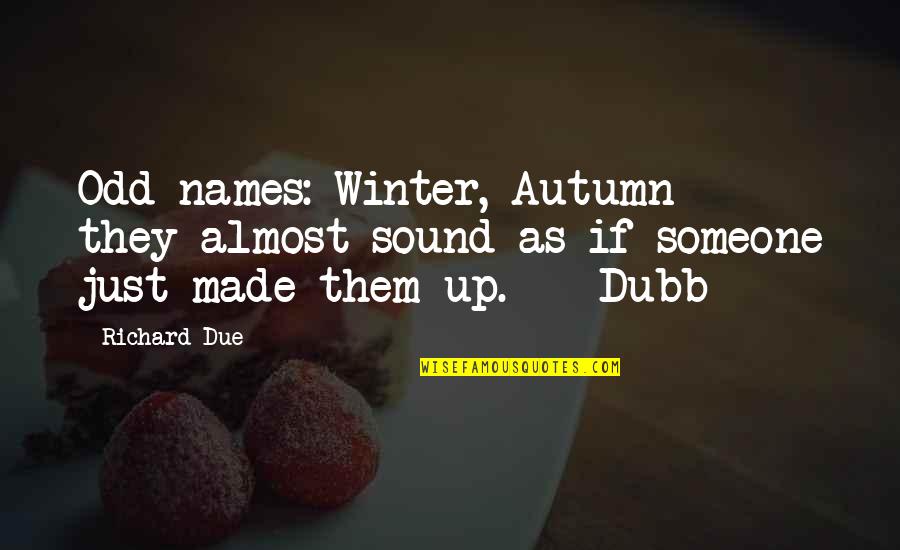 Odd names: Winter, Autumn - they almost sound as if someone just made them up. - Dubb —
Richard Due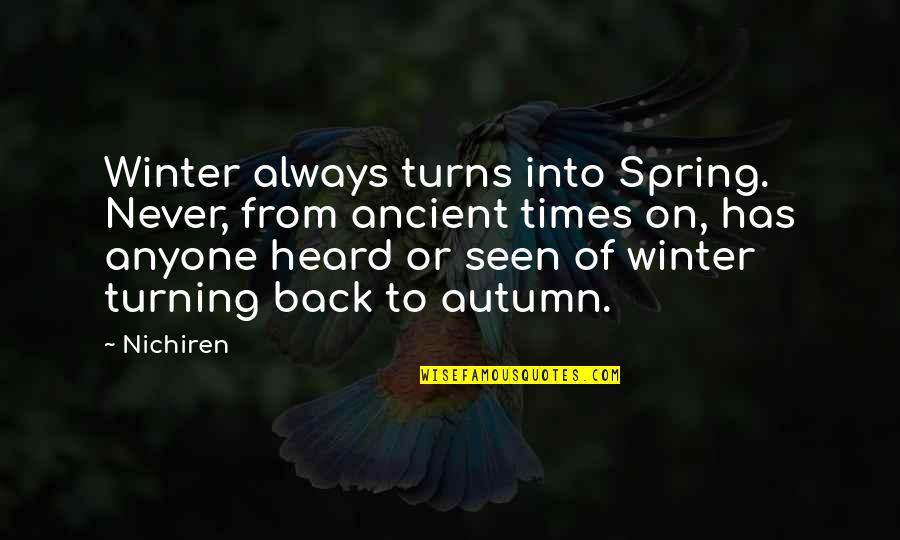 Winter always turns into Spring. Never, from ancient times on, has anyone heard or seen of winter turning back to autumn. —
Nichiren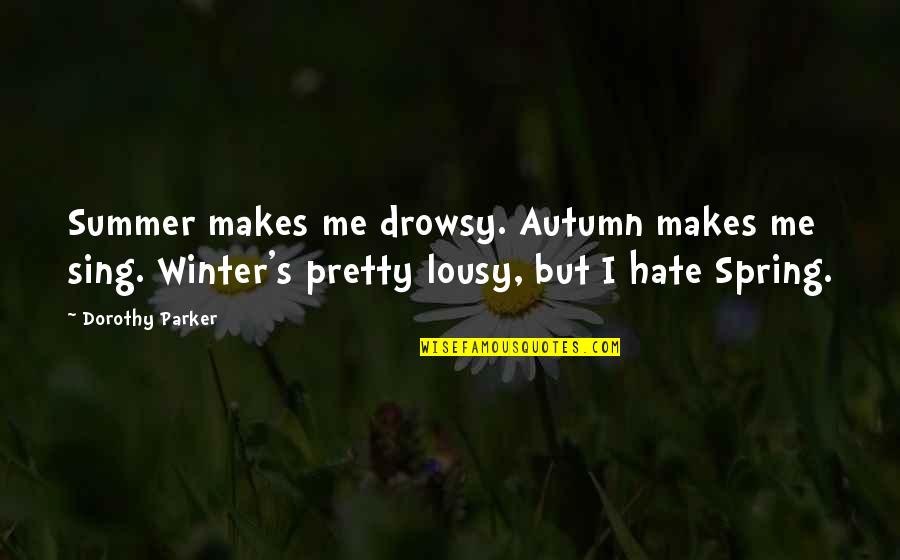 Summer makes me drowsy. Autumn makes me sing. Winter's pretty lousy, but I hate Spring. —
Dorothy Parker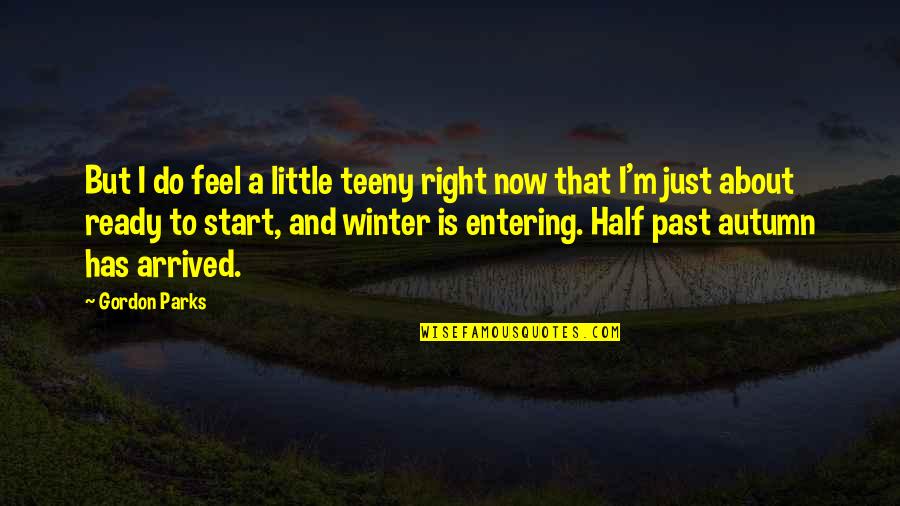 But I do feel a little teeny right now that I'm just about ready to start, and winter is entering. Half past autumn has arrived. —
Gordon Parks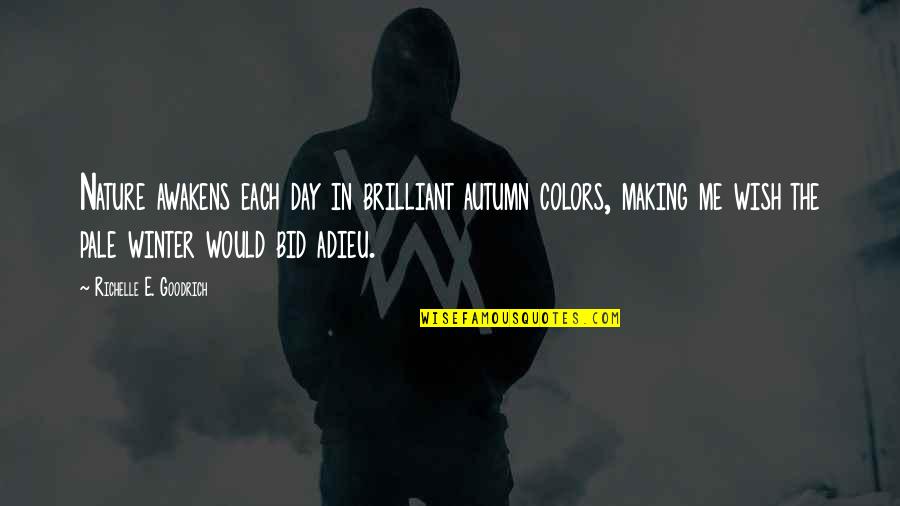 Nature awakens each day in brilliant autumn colors, making me wish the pale winter would bid adieu. —
Richelle E. Goodrich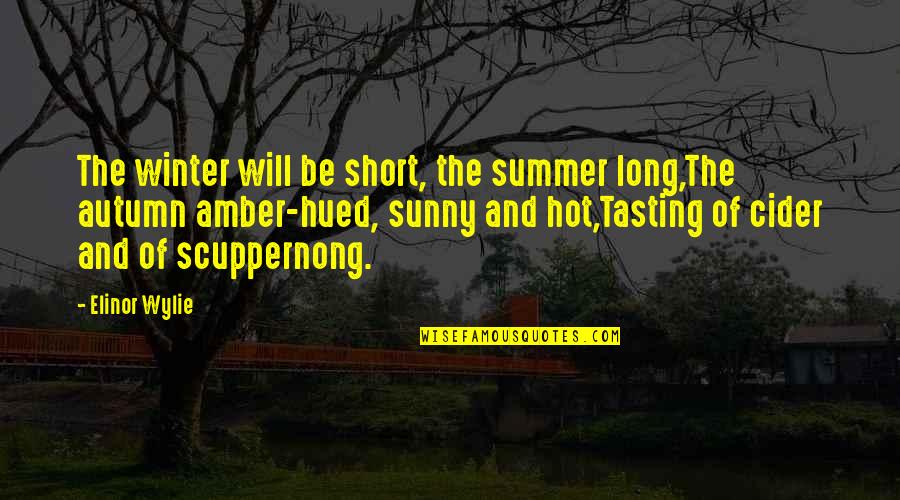 The winter will be short, the summer long,
The autumn amber-hued, sunny and hot,
Tasting of cider and of scuppernong. —
Elinor Wylie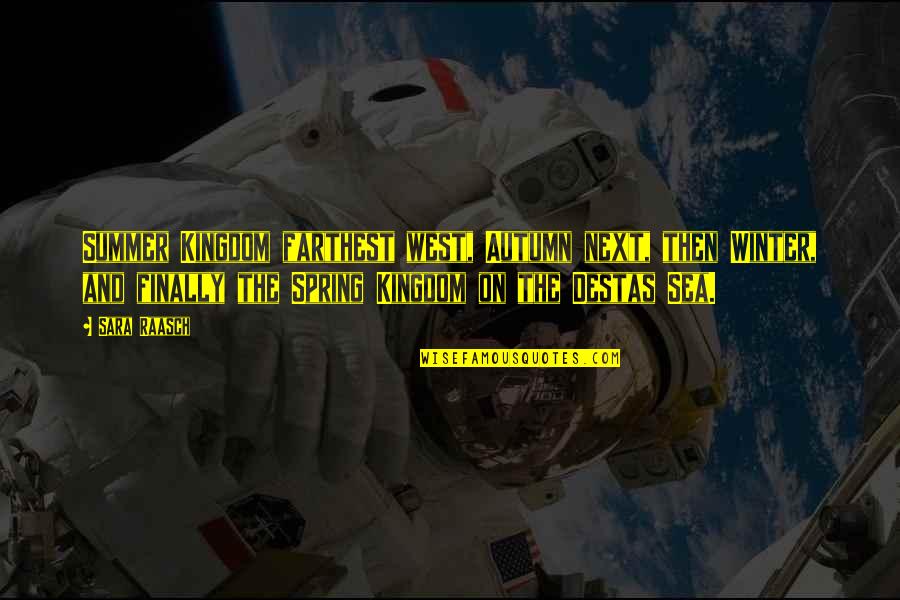 Summer Kingdom farthest west, Autumn next, then Winter, and finally the Spring Kingdom on the Destas Sea. —
Sara Raasch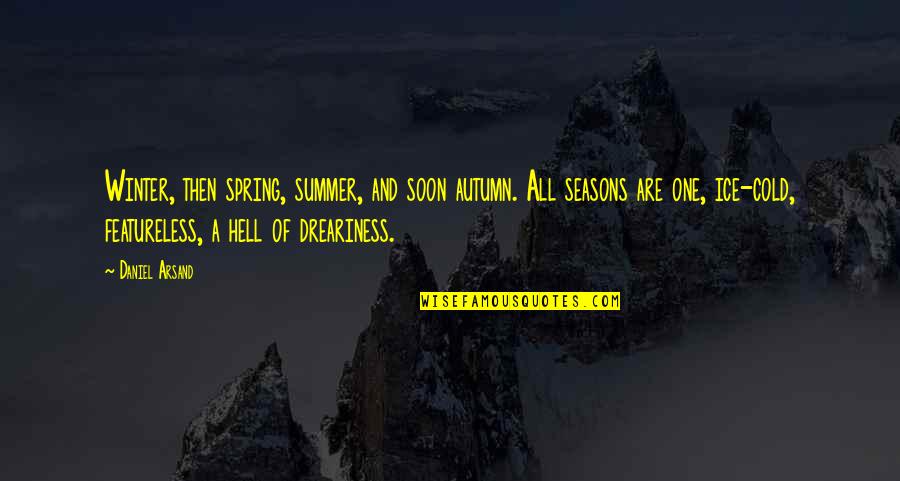 Winter, then spring, summer, and soon autumn. All seasons are one, ice-cold, featureless, a hell of dreariness. —
Daniel Arsand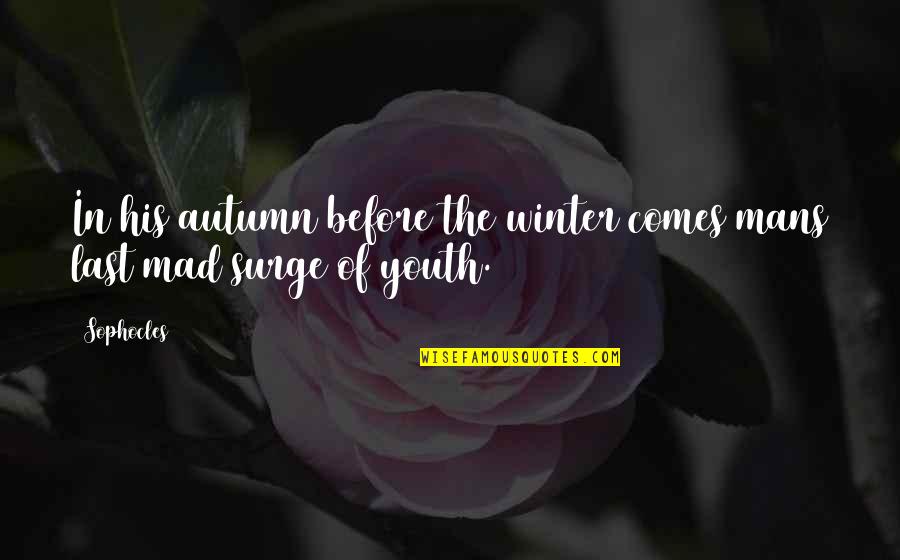 In his autumn before the winter comes mans last mad surge of youth. —
Sophocles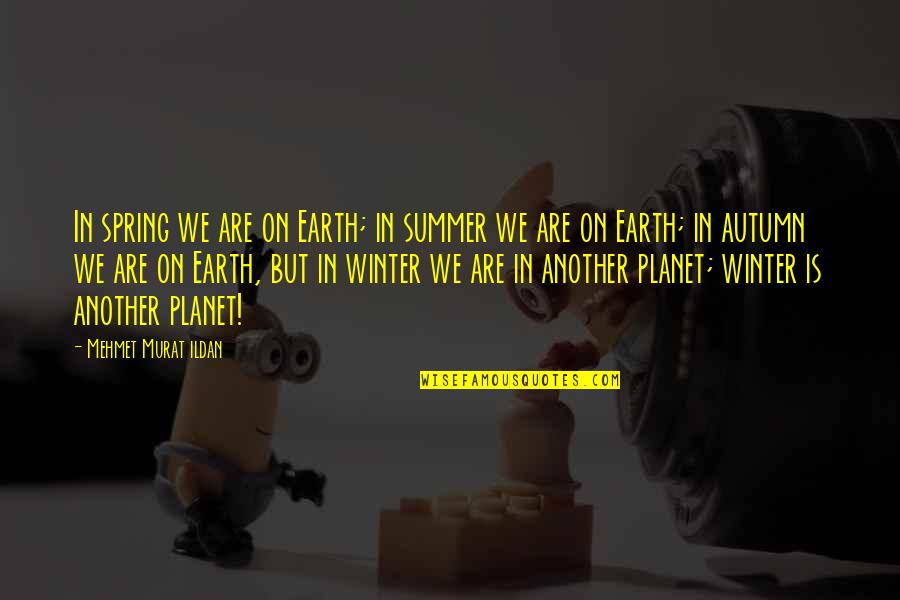 In spring we are on Earth; in summer we are on Earth; in autumn we are on Earth, but in winter we are in another planet; winter is another planet! —
Mehmet Murat Ildan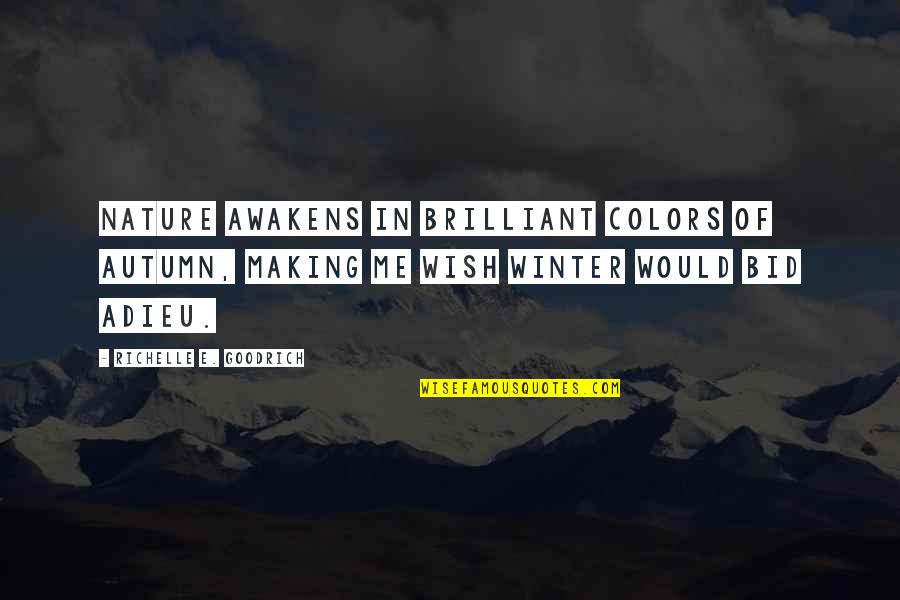 Nature awakens in brilliant colors of autumn, making me wish winter would bid adieu. —
Richelle E. Goodrich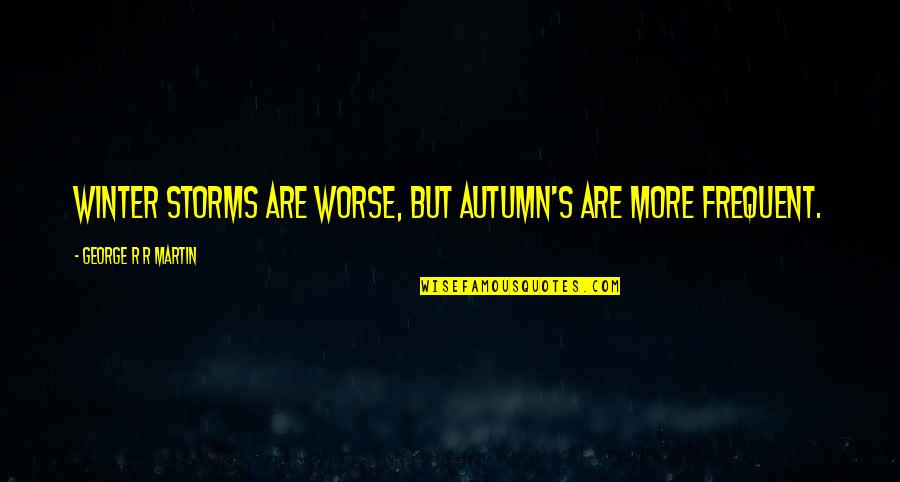 Winter storms are worse, but autumn's are more frequent. —
George R R Martin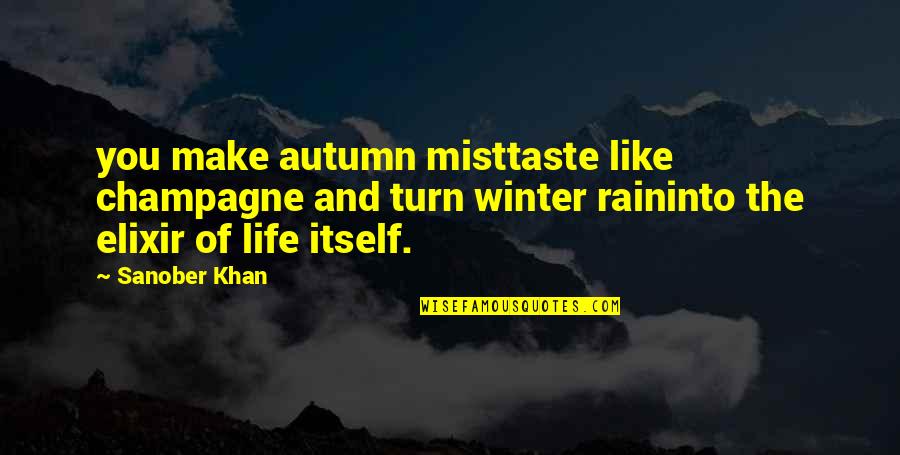 you make autumn mist
taste like champagne
and turn winter rain
into the elixir of life itself. —
Sanober Khan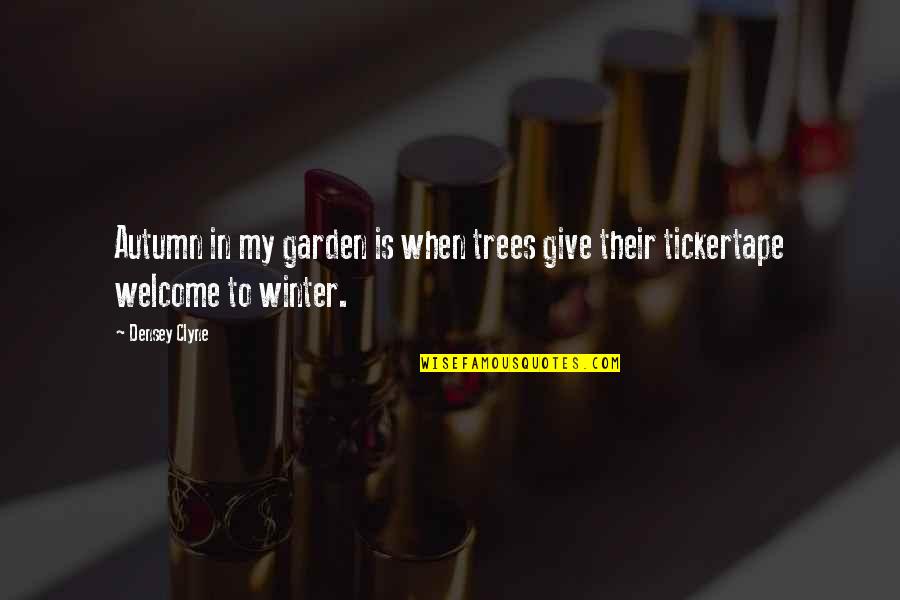 Autumn in my garden is when trees give their tickertape welcome to winter. —
Densey Clyne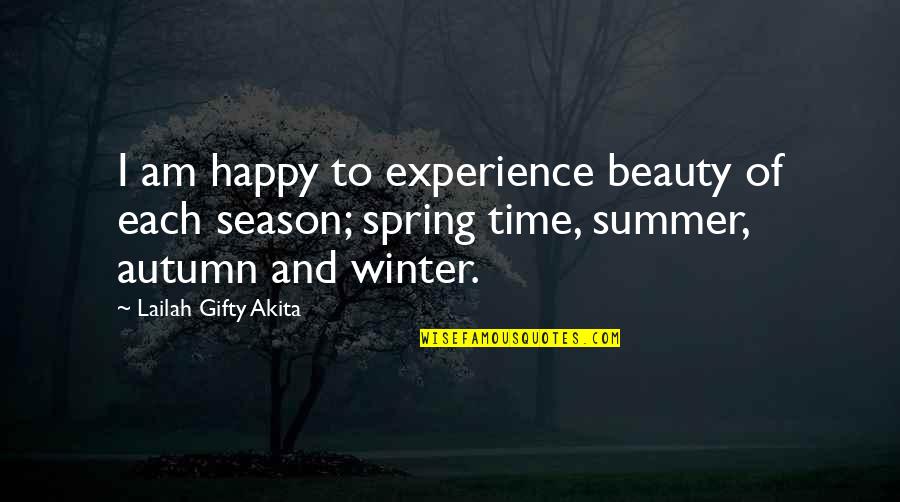 I am happy to experience beauty of each season; spring time, summer,
autumn and winter
. —
Lailah Gifty Akita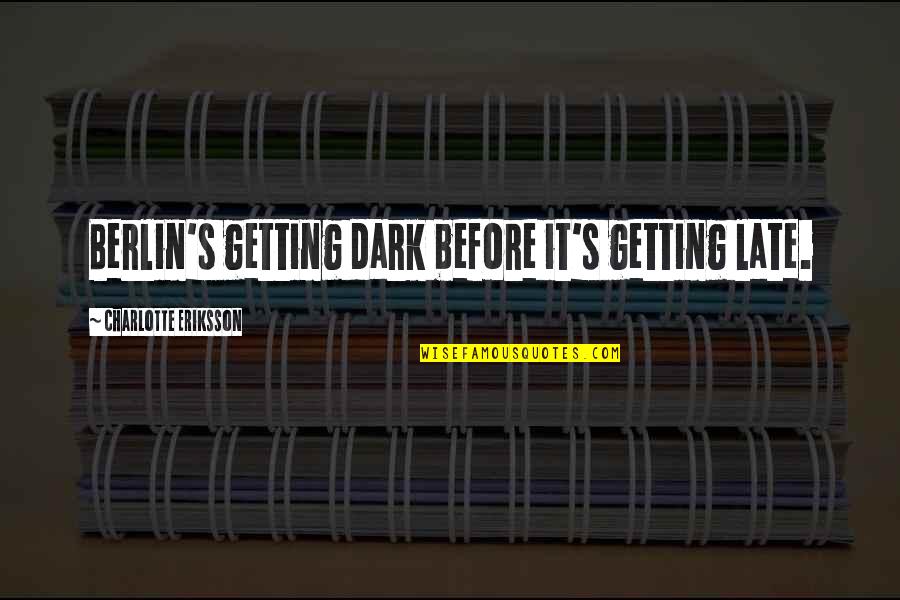 Berlin's getting dark before it's getting late. —
Charlotte Eriksson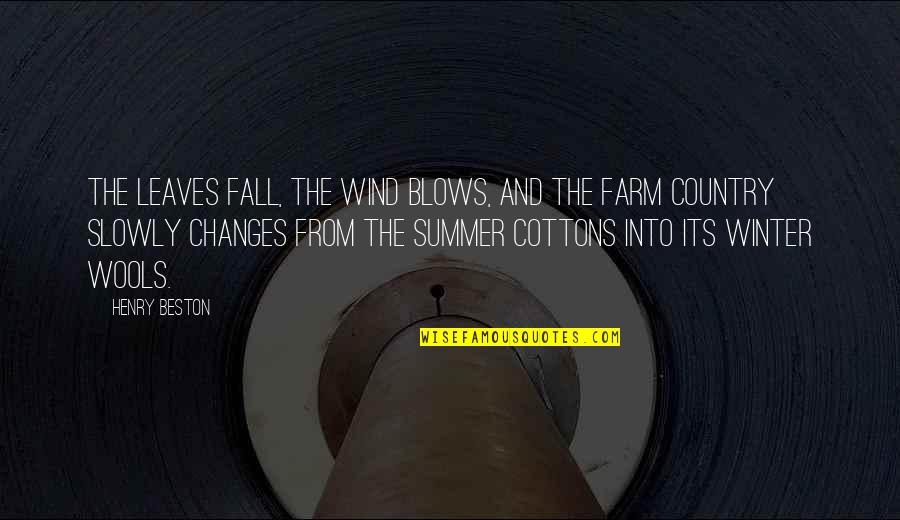 The leaves fall, the wind blows, and the farm country slowly changes from the summer cottons into its winter wools. —
Henry Beston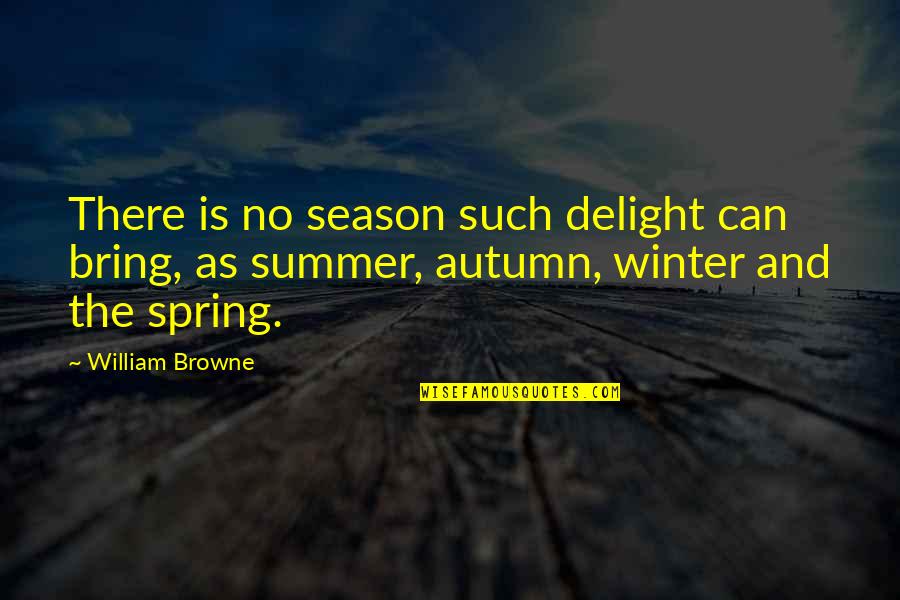 There is no season such delight can bring, as summer, autumn, winter and the spring. —
William Browne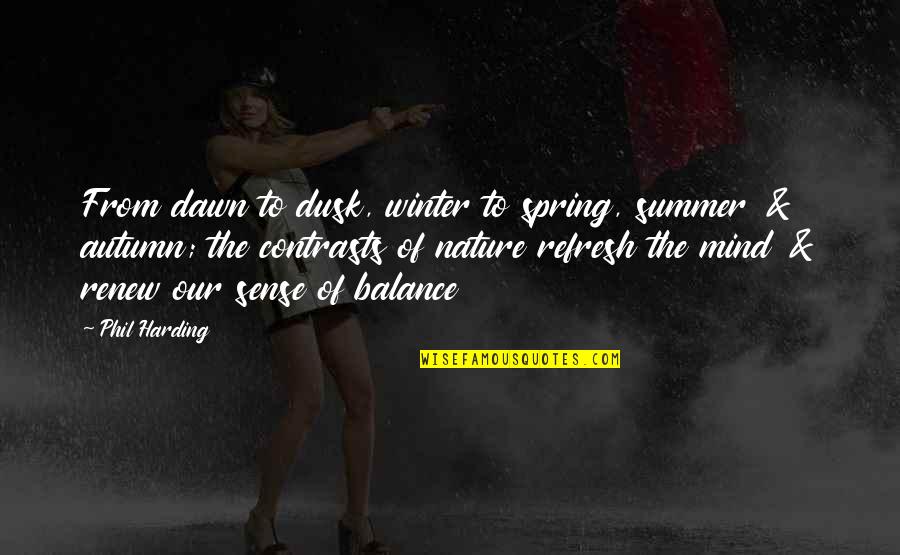 From dawn to dusk, winter to spring, summer & autumn; the contrasts of nature refresh the mind & renew our sense of balance —
Phil Harding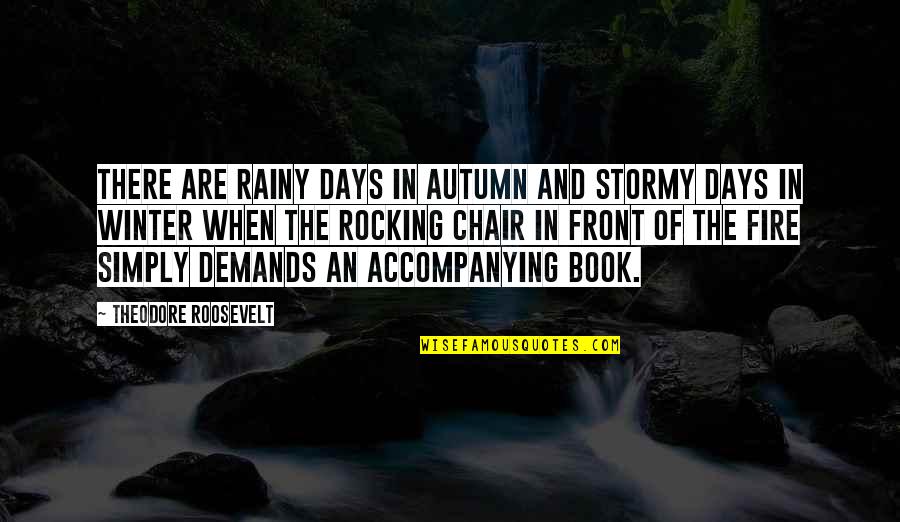 There are rainy days in autumn and stormy days in winter when the rocking chair in front of the fire simply demands an accompanying book. —
Theodore Roosevelt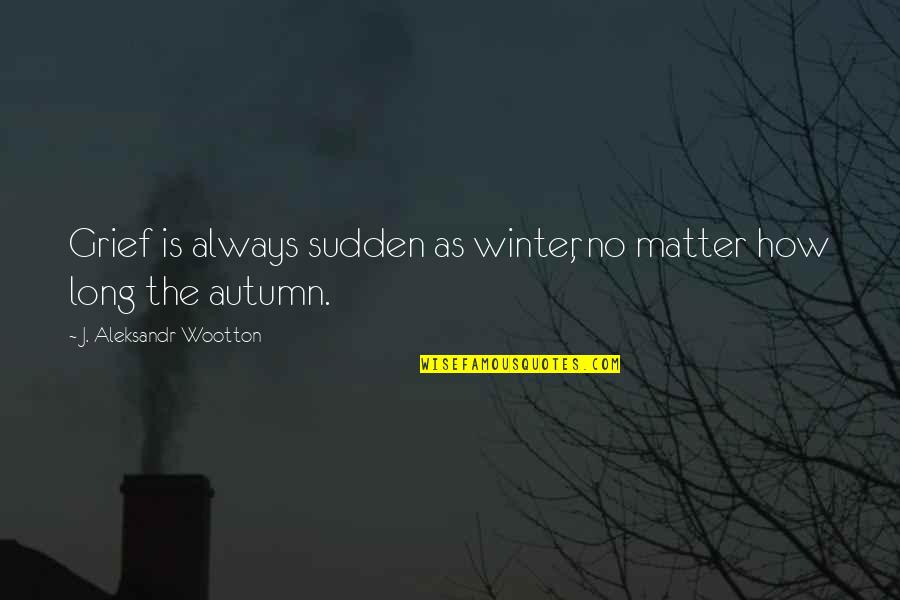 Grief is always sudden as winter, no matter how long the autumn. —
J. Aleksandr Wootton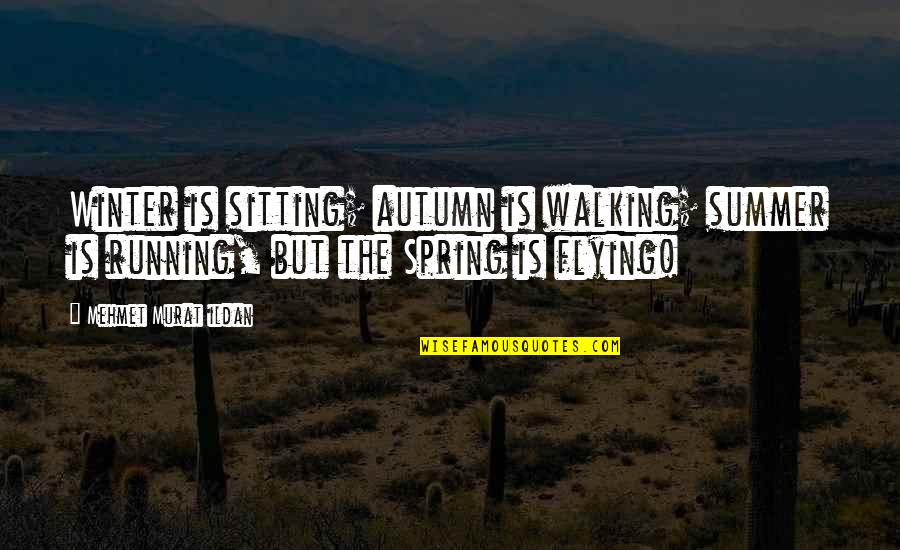 Winter is sitting; autumn is walking; summer is running, but the Spring is flying! —
Mehmet Murat Ildan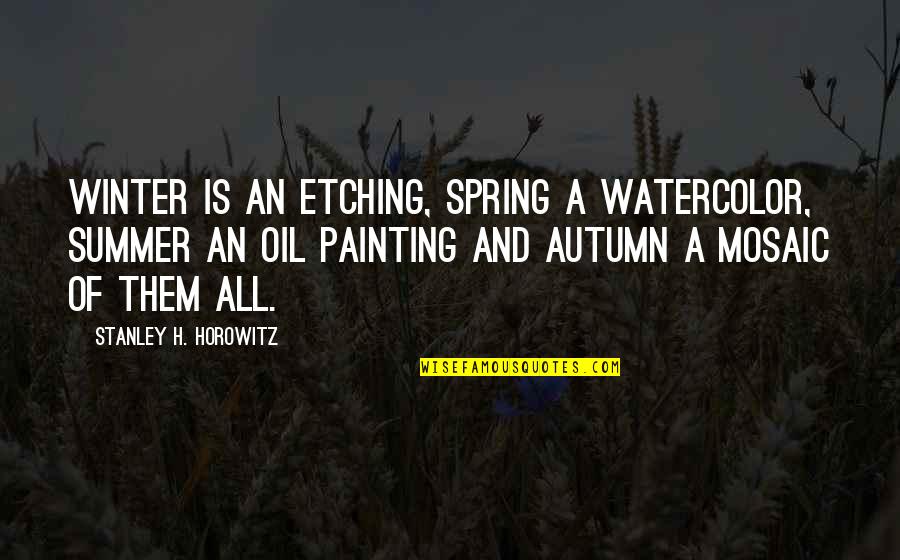 Winter is an etching, spring a watercolor, summer an oil painting and autumn a mosaic of them all. —
Stanley H. Horowitz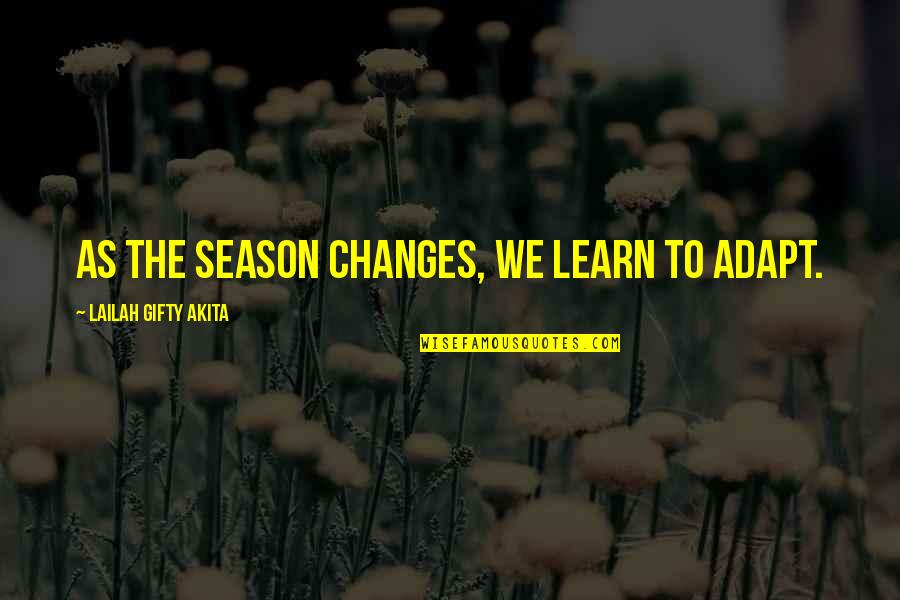 As the season changes, we learn to adapt. —
Lailah Gifty Akita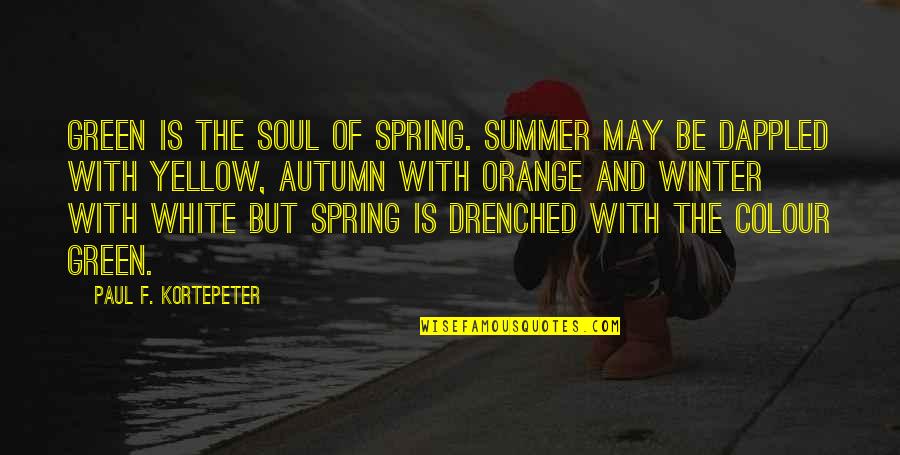 Green is the soul of Spring. Summer may be dappled with yellow, Autumn with orange and Winter with white but Spring is drenched with the colour green. —
Paul F. Kortepeter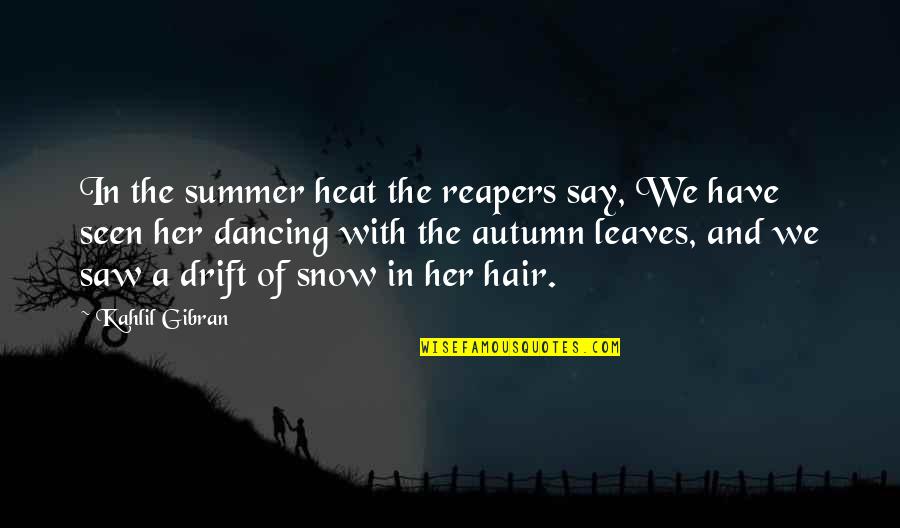 In the summer heat the reapers say, We have seen her dancing with the autumn leaves, and we saw a drift of snow in her hair. —
Kahlil Gibran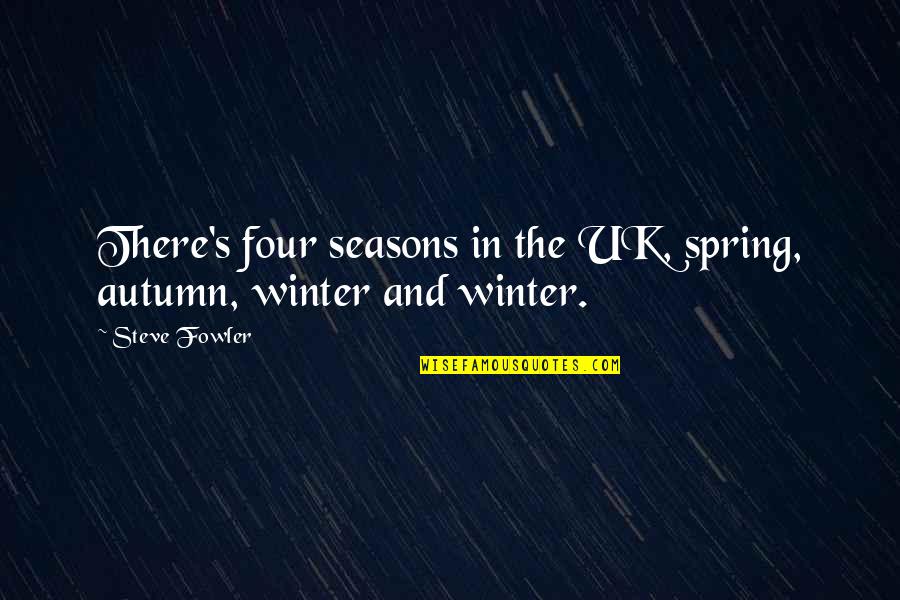 There's four seasons in the UK, spring, autumn, winter and winter. —
Steve Fowler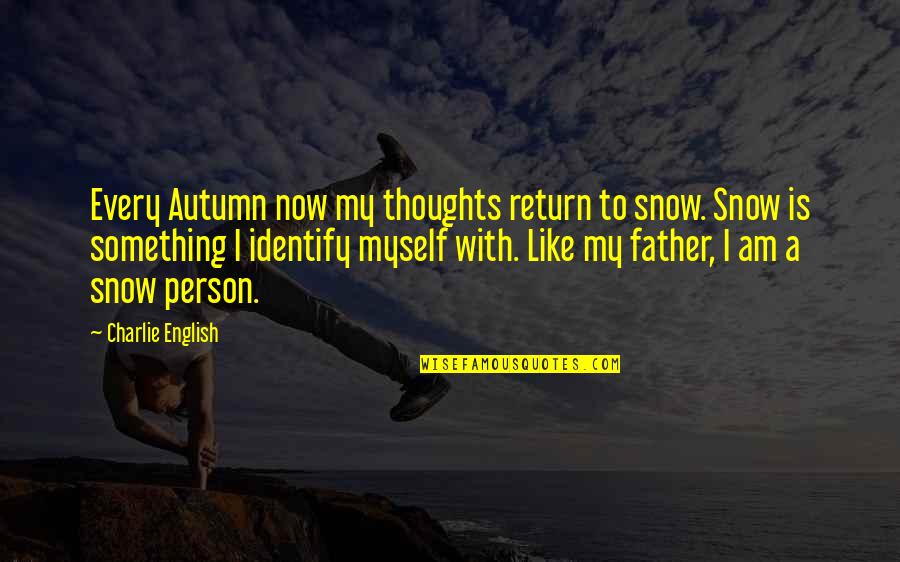 Every Autumn now my thoughts return to snow. Snow is something I identify myself with. Like my father, I am a snow person. —
Charlie English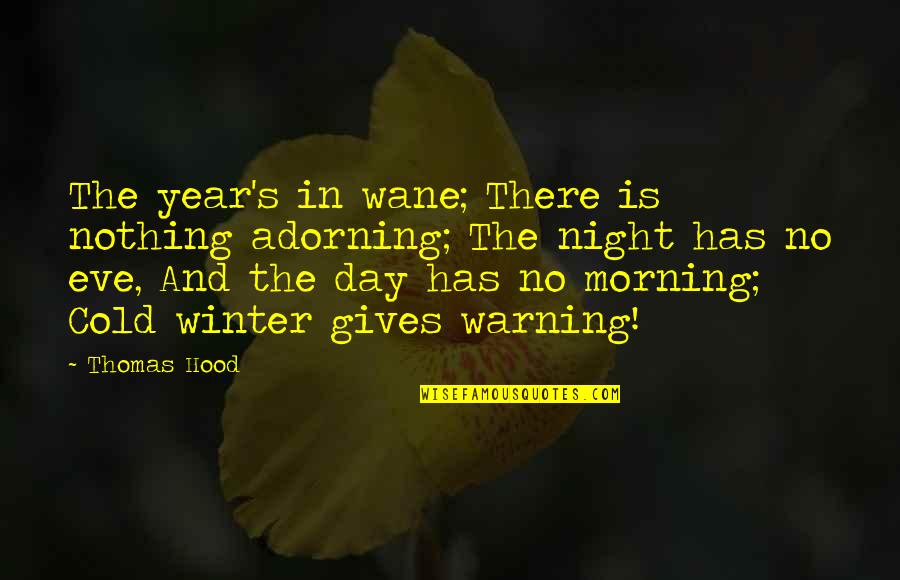 The year's in wane; There is nothing adorning; The night has no eve, And the day has no morning; Cold winter gives warning! —
Thomas Hood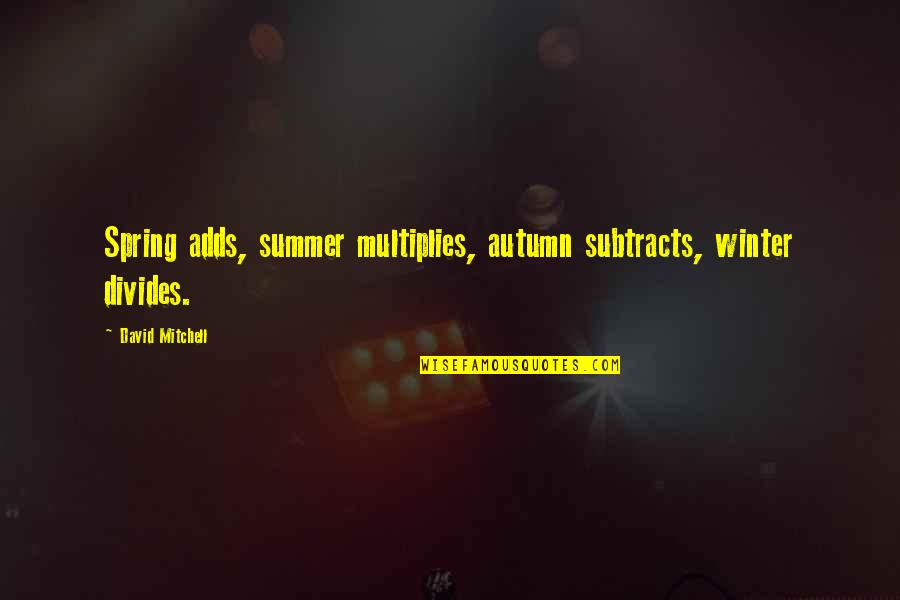 Spring adds, summer multiplies, autumn subtracts, winter divides. —
David Mitchell